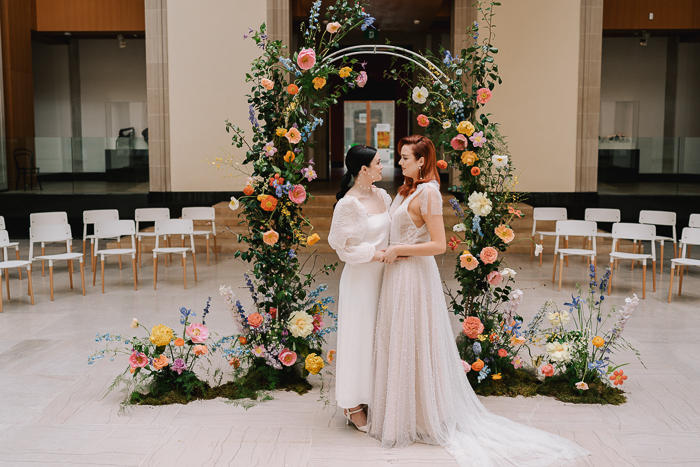 Imagine a burst of lively spring colors, whimsical floral arrangements, and ethereal wedding fashion, all coming together against a backdrop of stunning sculptural architecture. Sounds so dreamy, right? This Art Gallery of Ontario wedding inspiration is a delightful blend of contemporary and vibrant elements. The talented team behind this styled shoot aimed to highlight the modern essence of diversity and culture, and we must say, they succeeded brilliantly!
Walker Court sets the stage for a truly romantic ceremony with its spiral staircase and glass ceiling. The airy space required minimal decor, as circular seating surrounded a lush floral arch at the center, creating a captivating focal point. On the gallery's second level, the reception tablescape featured a delightful mix of colorful centerpieces, taper candles, and playful table settings. And to end on a high note, a delicious three-tier wedding cake stole the show, displaying both beauty and deliciousness like a true work of art.
If you and your partner are a contemporary couple with a flair for the unconventional, envisioning a stunning wedding in an unexpected location like an art gallery, you won't want to miss a single detail of this styled shoot. Get ready to be inspired as you look through these stunning images captured by Cristina Velasco.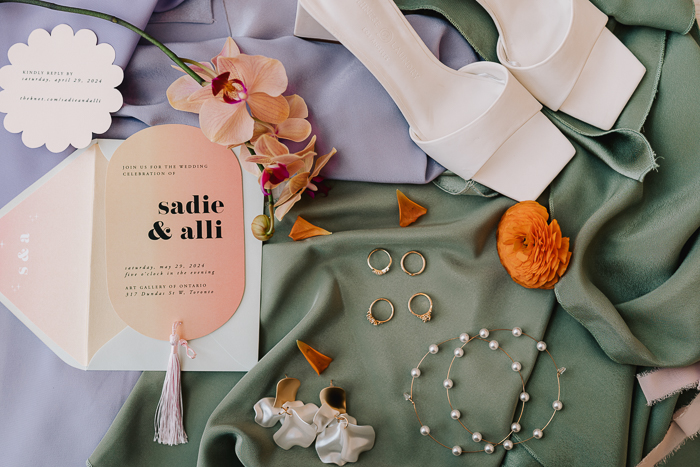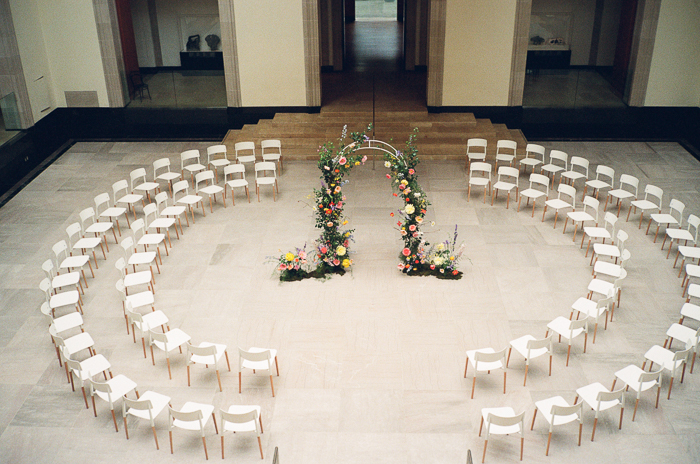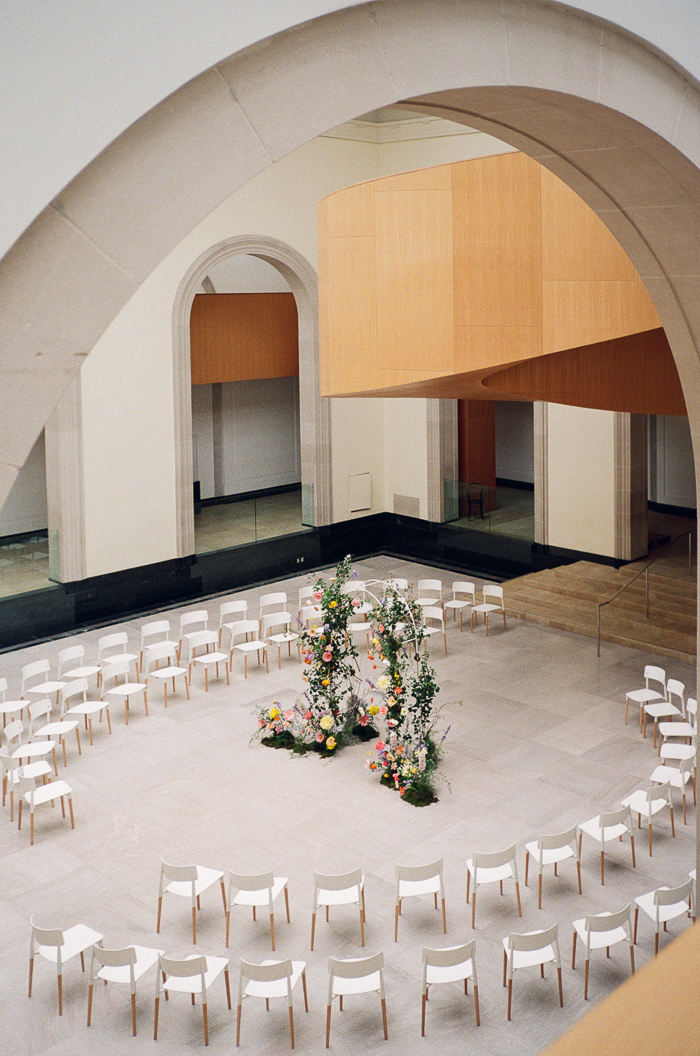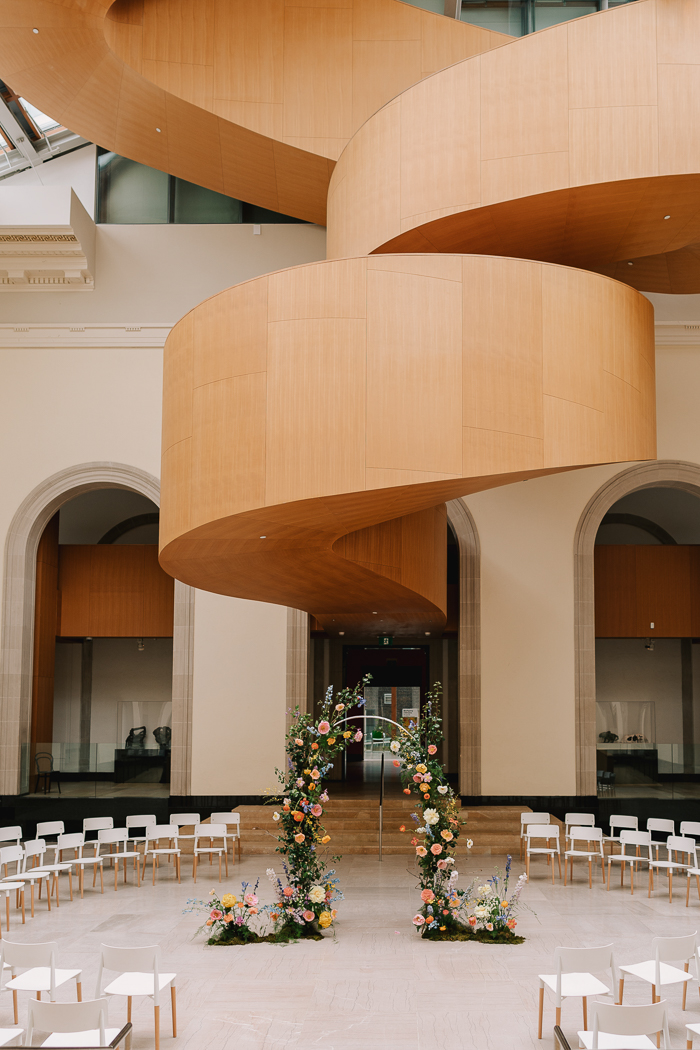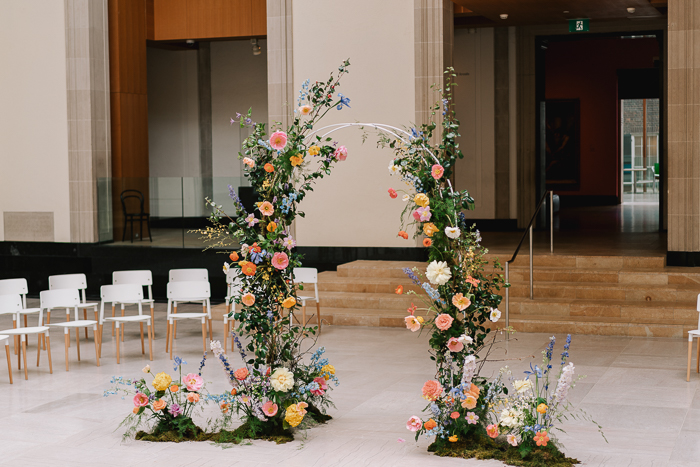 Recommended Reading: Creative Ceremony Backdrop Ideas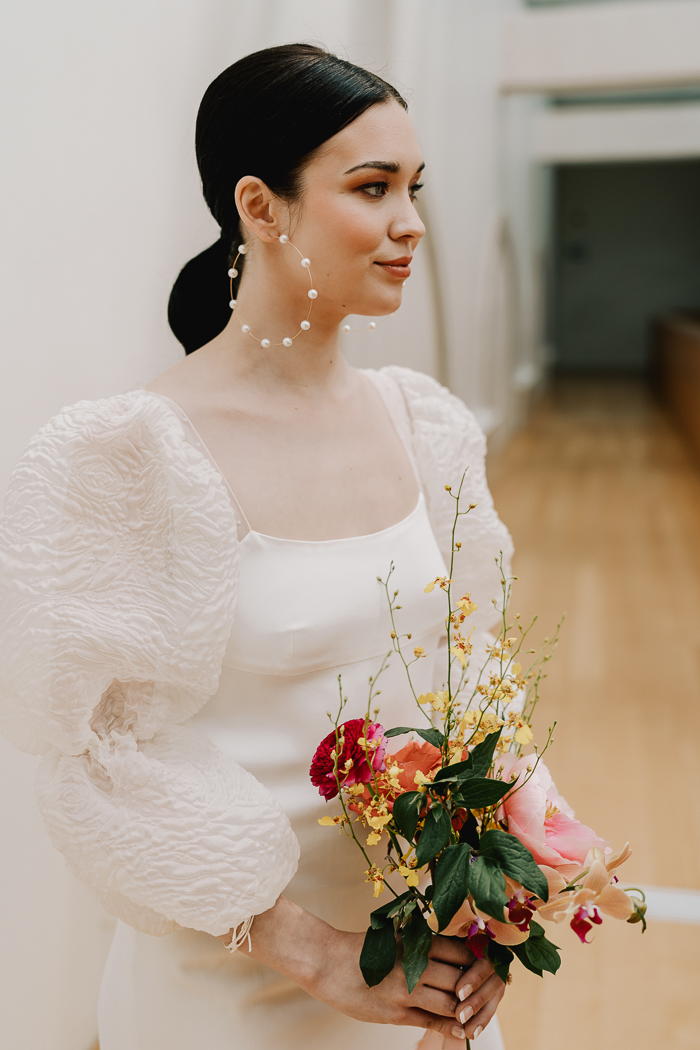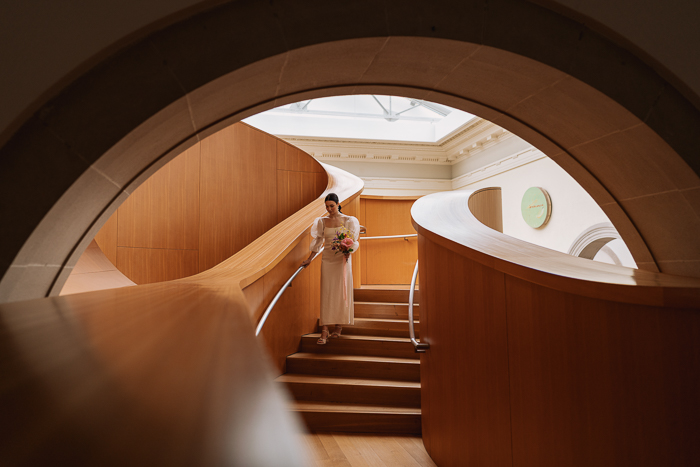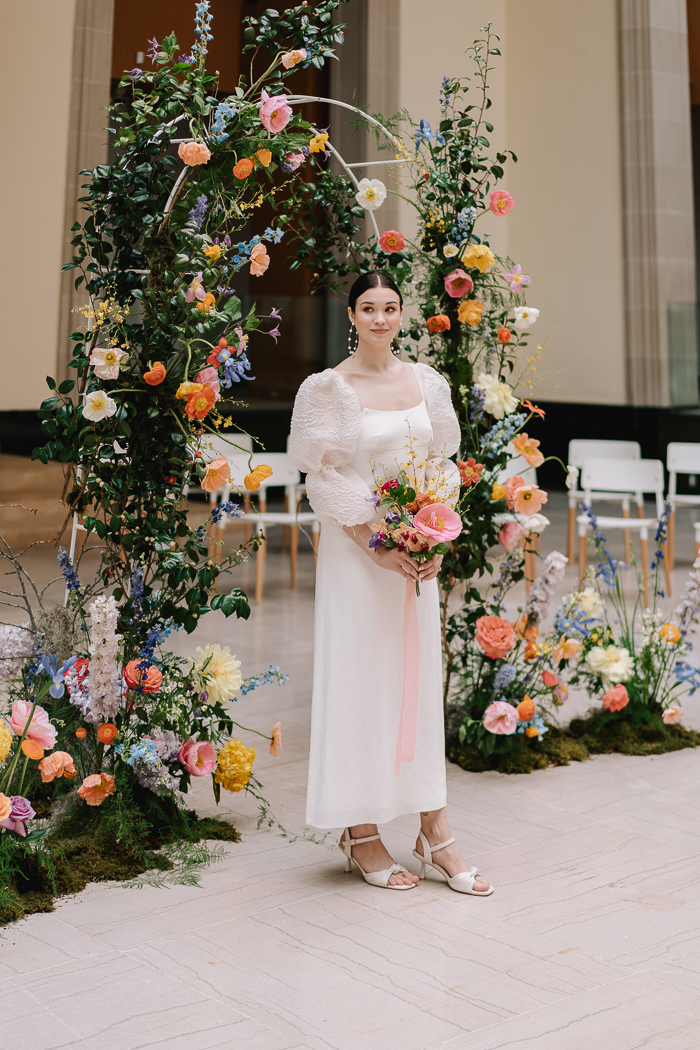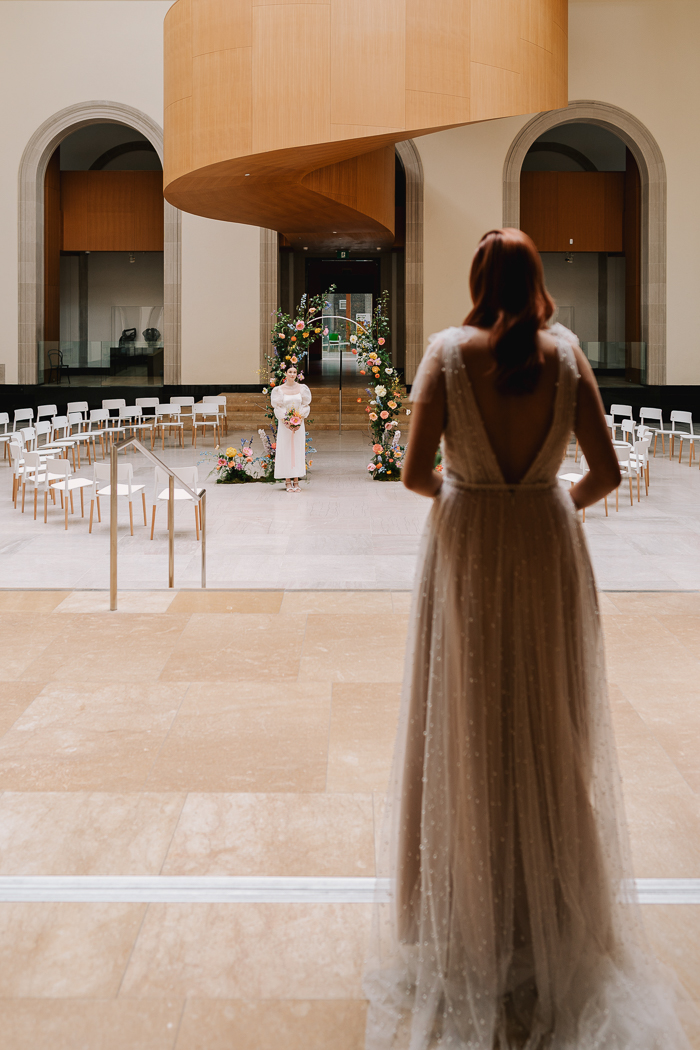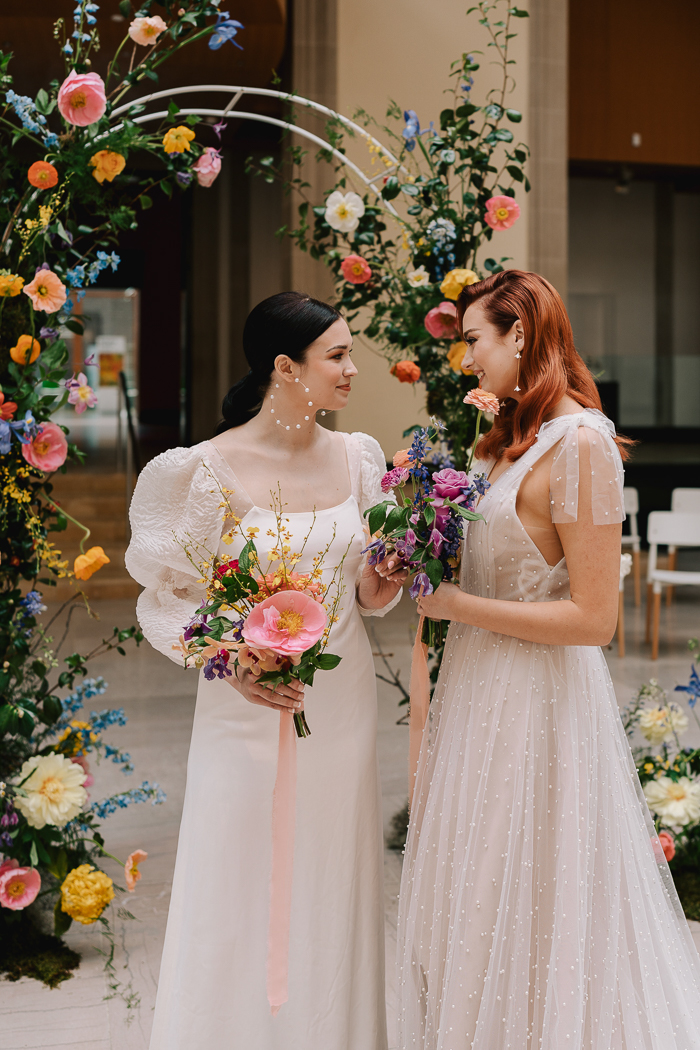 Photographer's Insights On This Art Gallery Of Ontario Wedding Inspiration
We're thrilled this shoot beautifully captured the essence of a modern and colorful wedding celebration in an art gallery. We wanted to embrace happiness and liveliness by using a vibrant color palette, which is different from the usual white and green combinations. Featuring a same-sex couple allowed us to celebrate the beauty of diversity. The Art Gallery of Ontario was the perfect venue for our vision, with its contemporary and curvy design. It provided an ideal modern backdrop and represented culture and progressive values.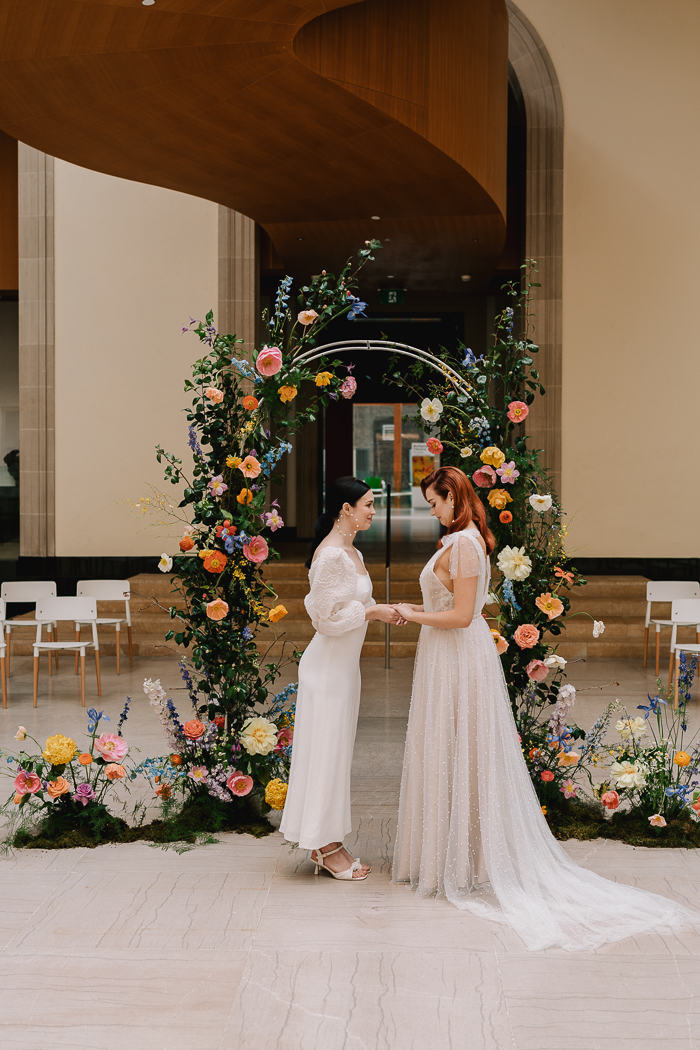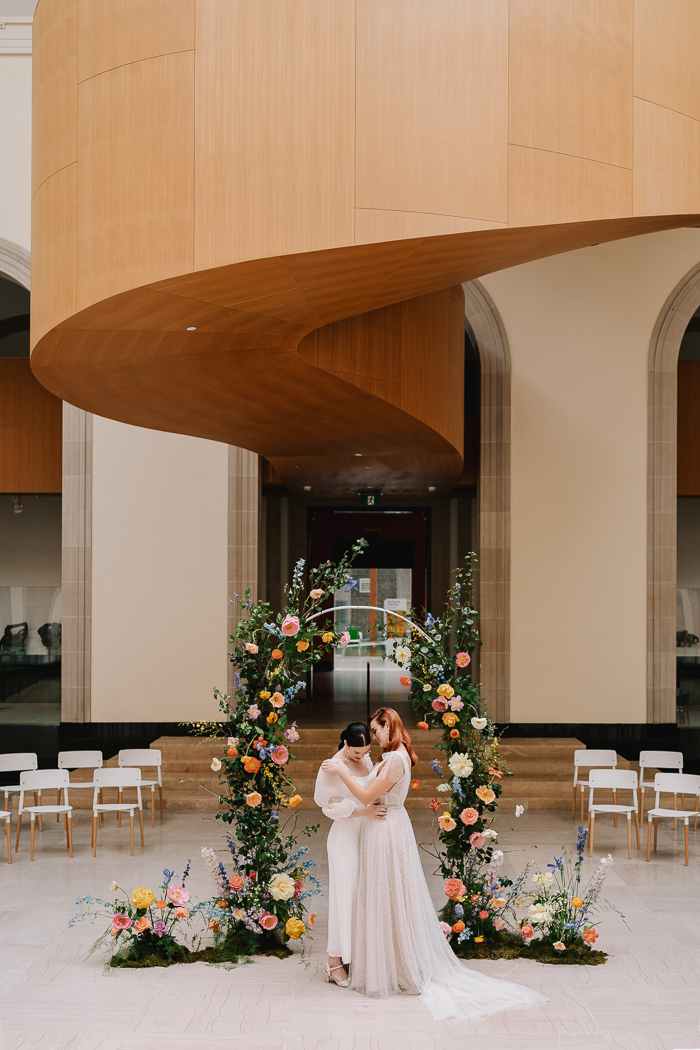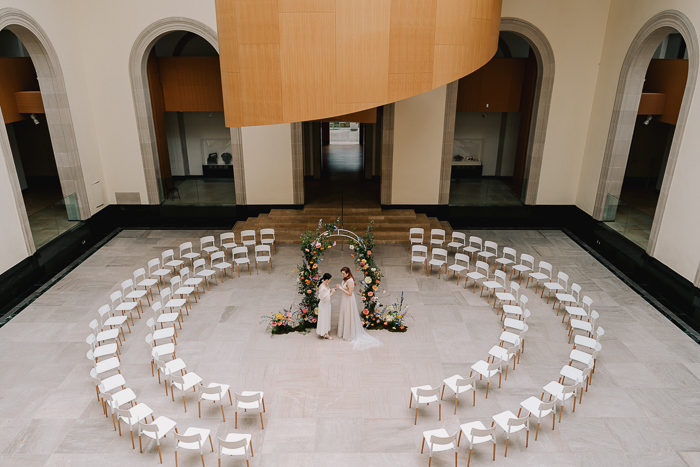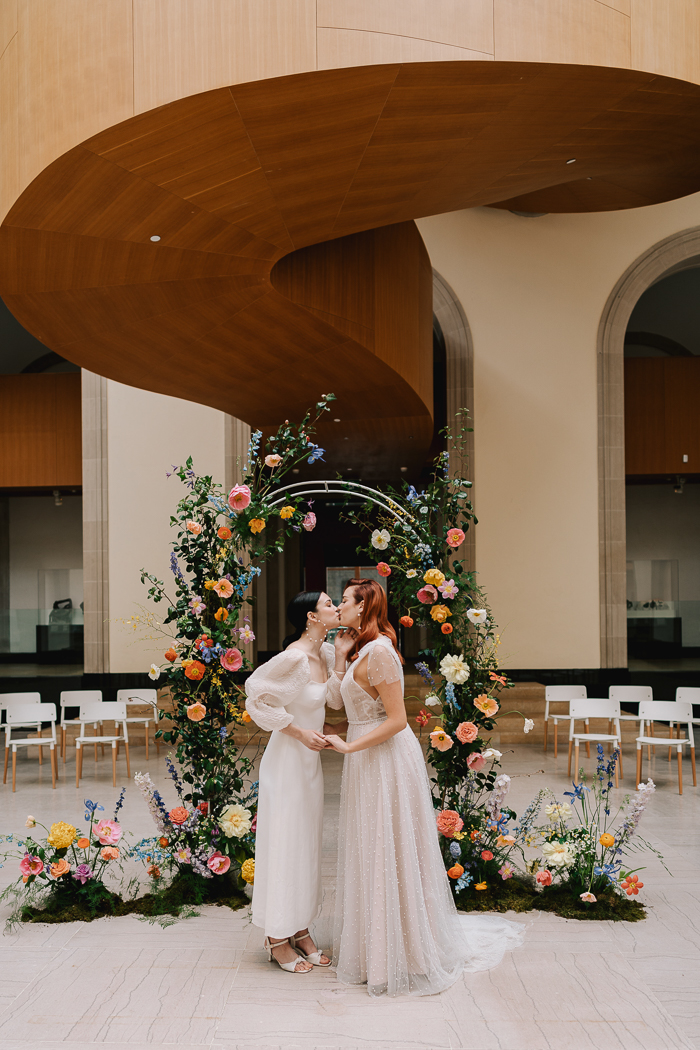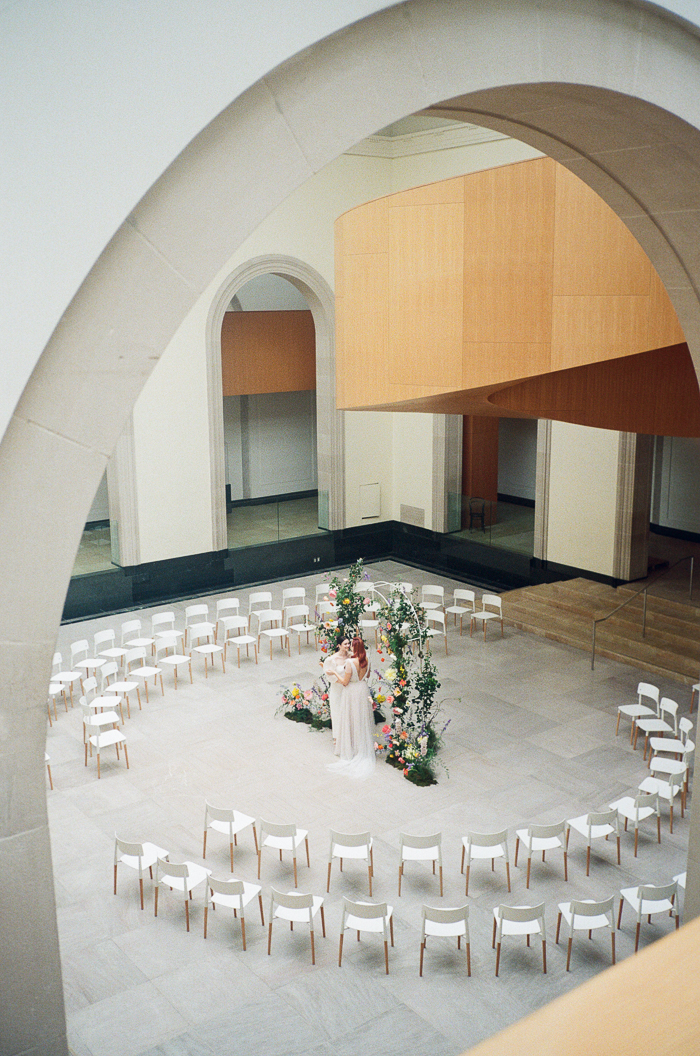 Recommended Reading: Unique Wedding Ideas You've Probably Never Heard of Before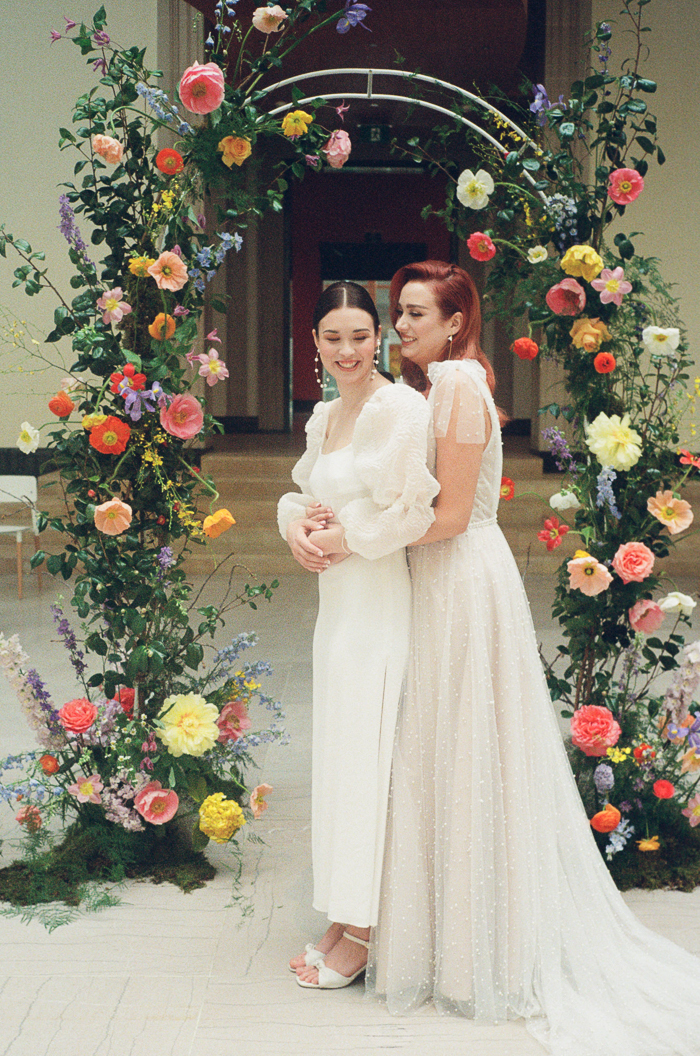 Embracing Individuality Through Fashion Choices
We are particularly thrilled by the selection of dresses, as they defied conventional wedding attire by embracing sleek lines and adding pops of color. These dresses beautifully symbolize the brides' identities, exuding confidence and strength. Our ultimate goal was to wholeheartedly embrace diversity and celebrate love in all forms. Infusing a modern and vibrant twist into every aspect of the wedding.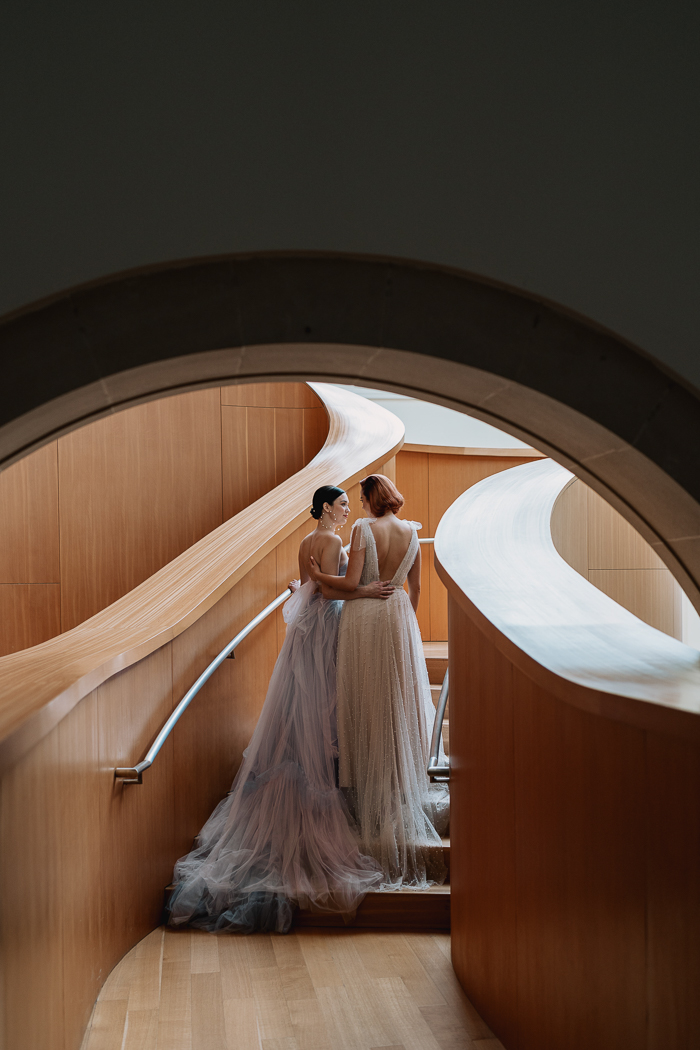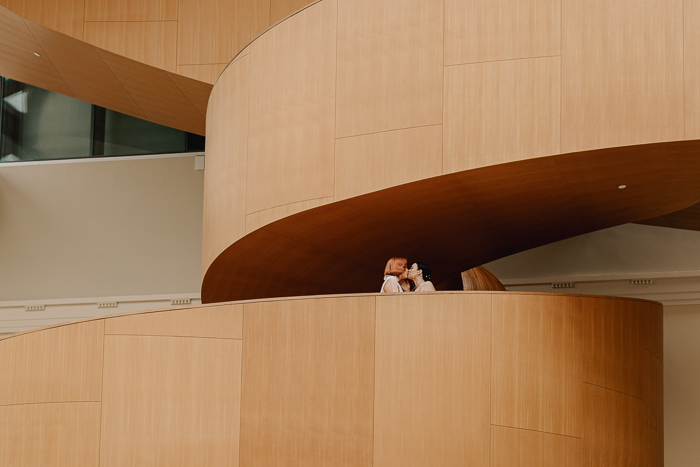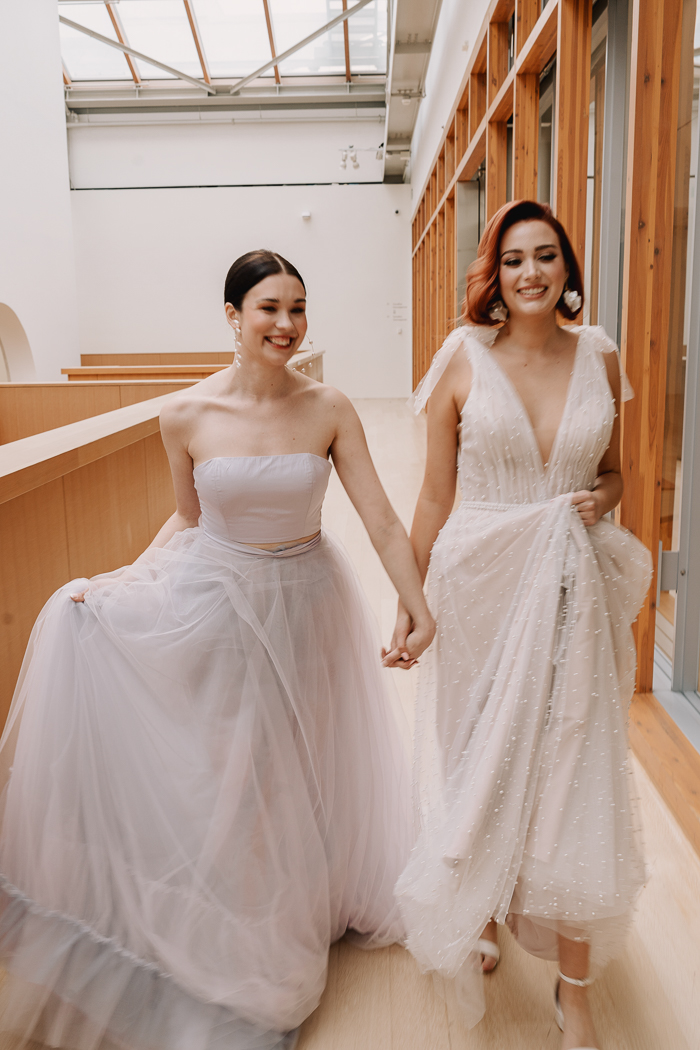 Recommended Reading: Everything You Need To Know About Wedding Dress Shopping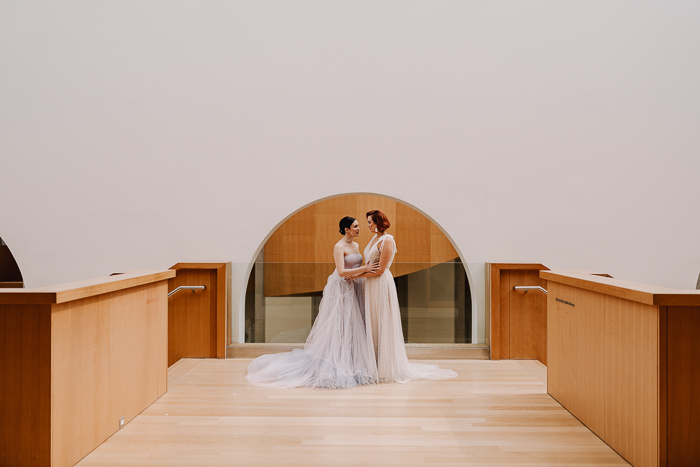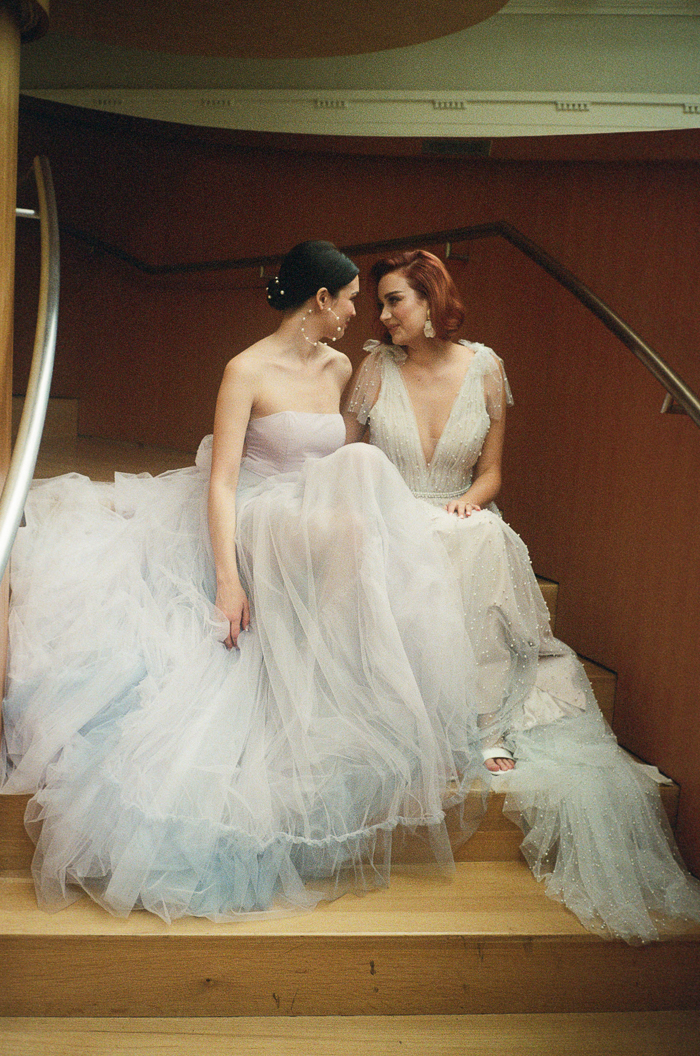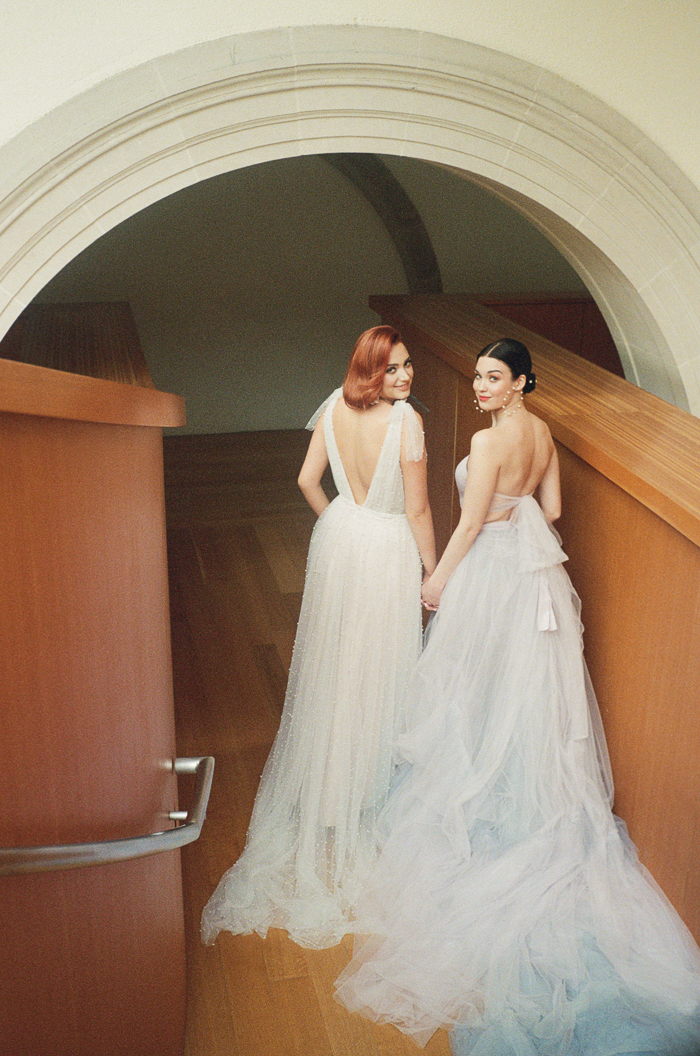 Showcasing Diversity Through The Details
The flowers took center stage, showcased through a breathtaking arch and vibrant arrangements on the tables. We were committed to infusing color, modernity, and diversity into every aspect, including table settings and stationery. All in all, we aimed to cultivate an inclusive atmosphere that joyfully celebrates love with a contemporary twist.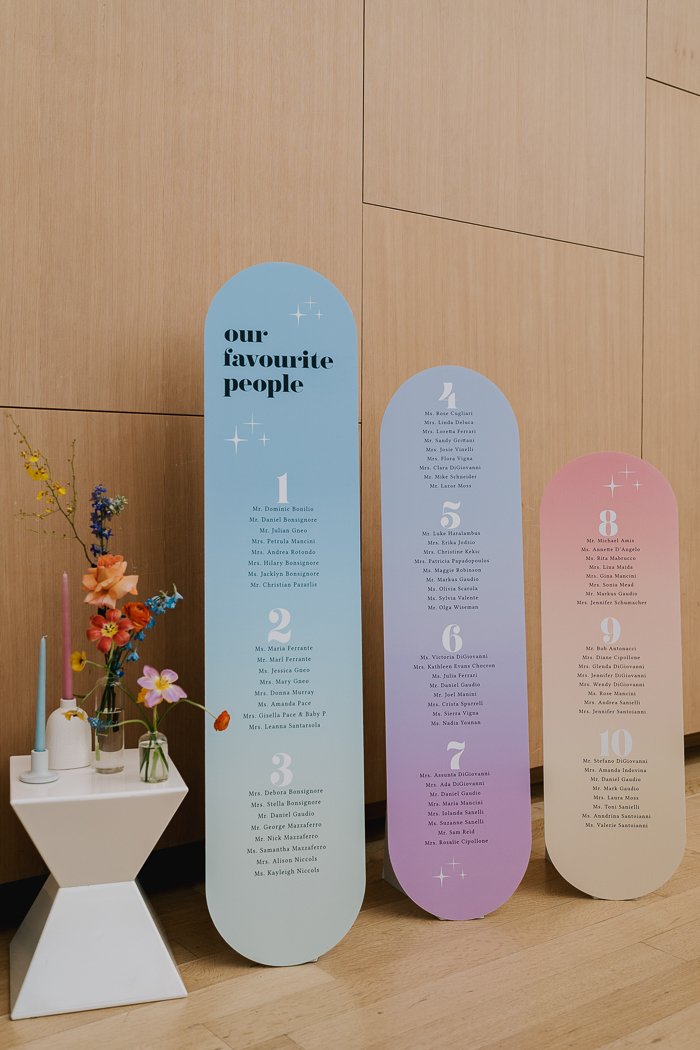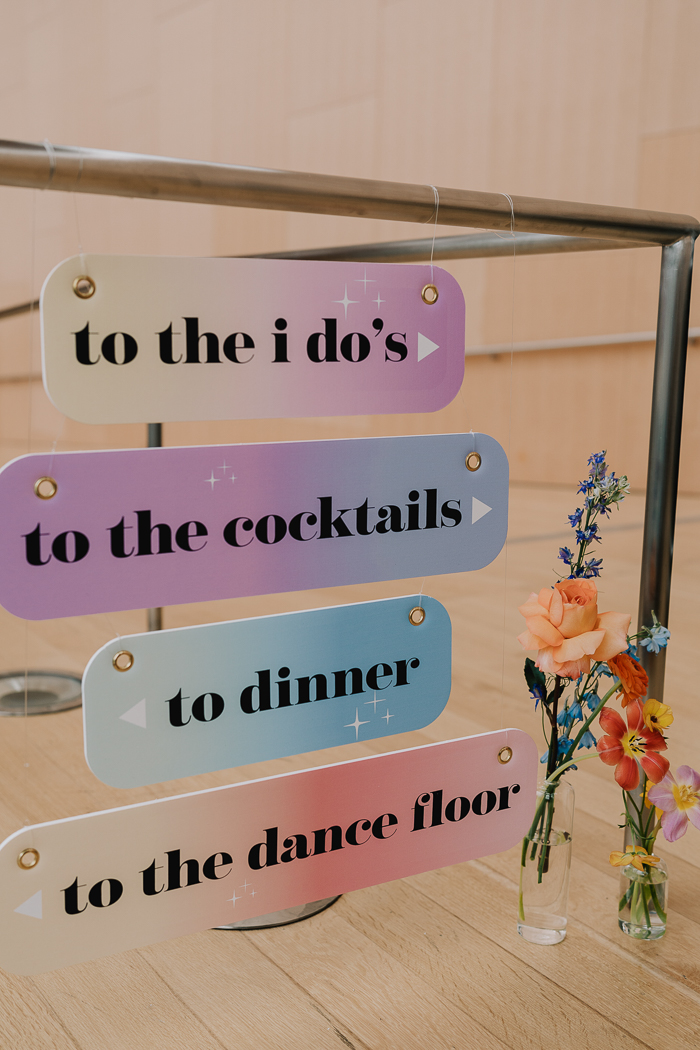 Recommended Reading: Wedding Signs You Definitely Need At Your Wedding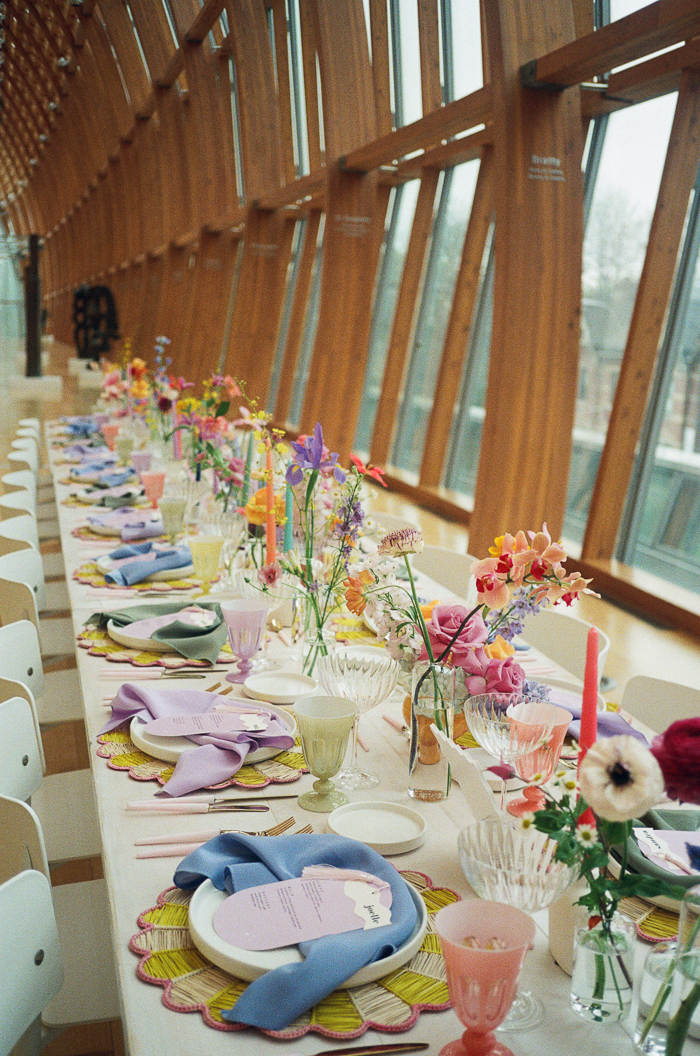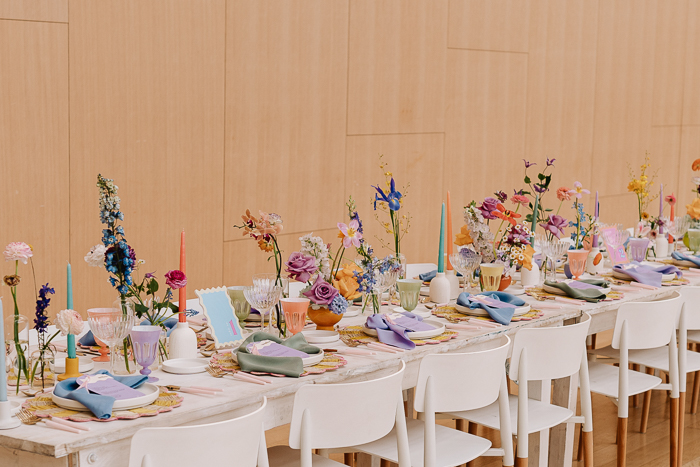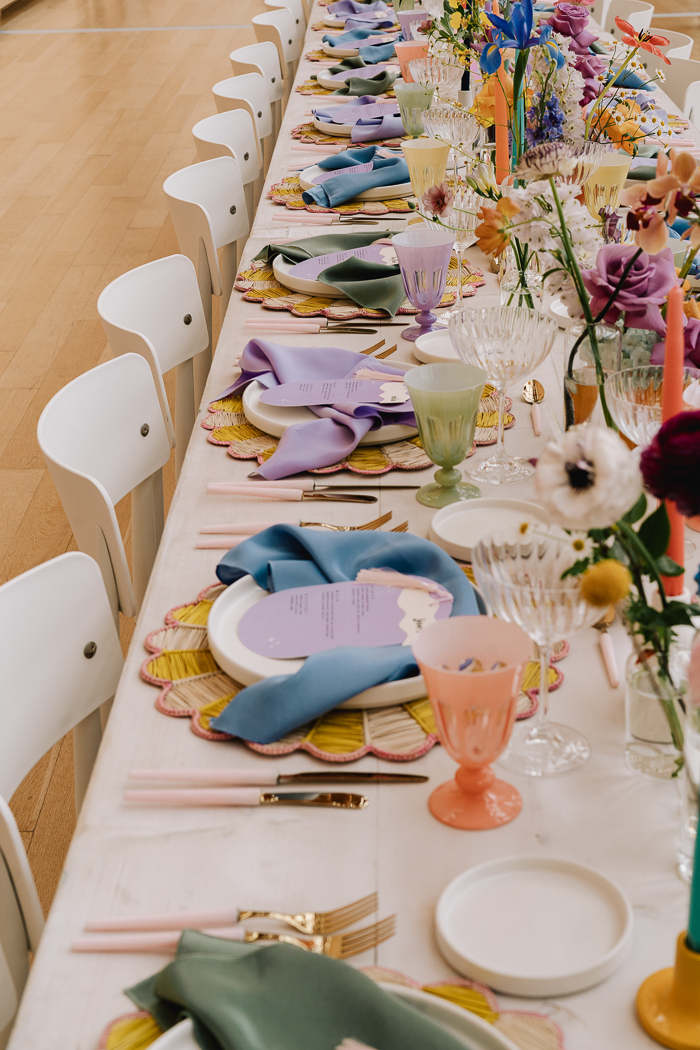 Use This Wedding Reception Table Checklist for Stress-Free StylingRecommended Reading: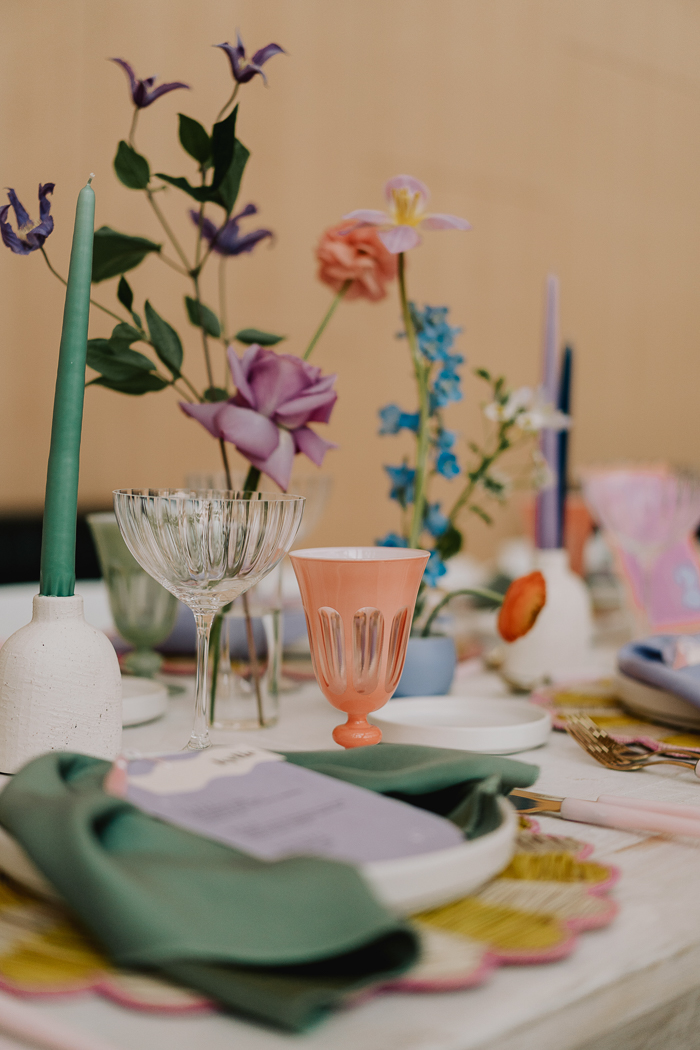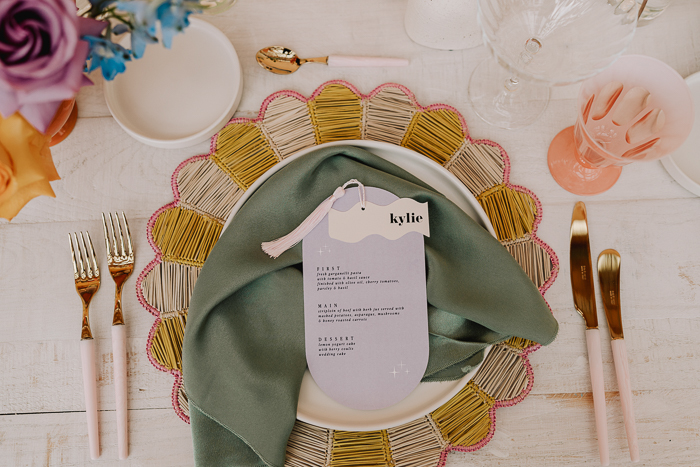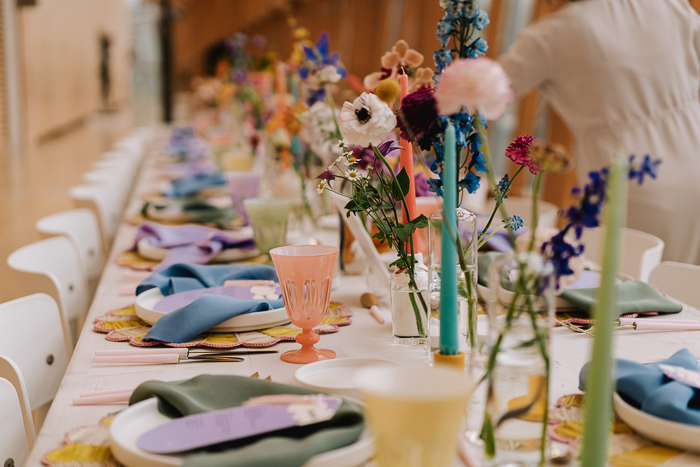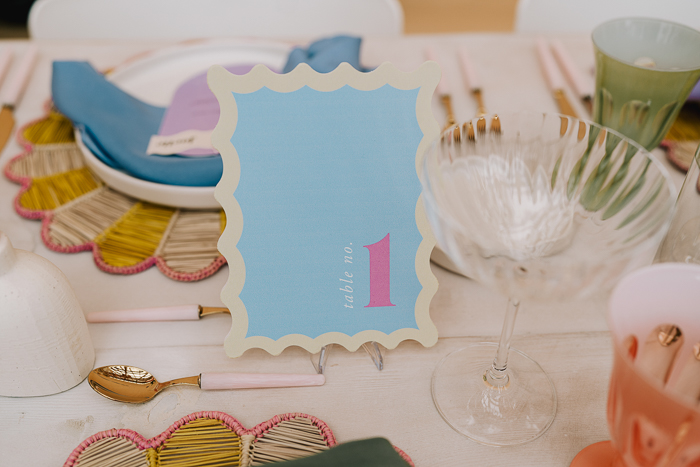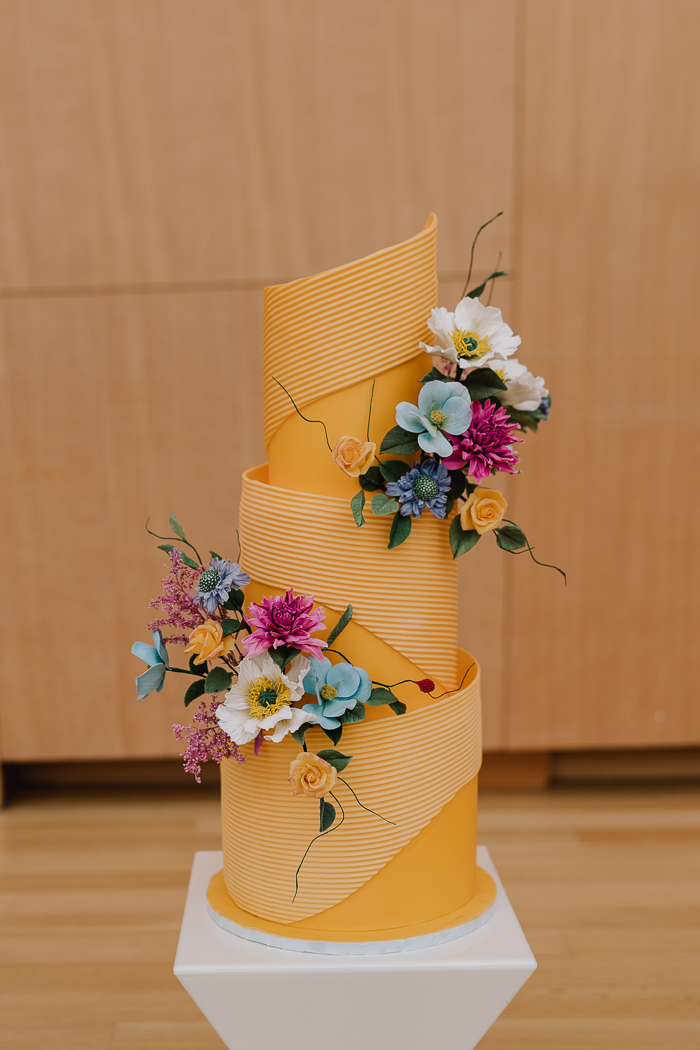 Recommended Reading: Everything You Should Know About Your Wedding Cake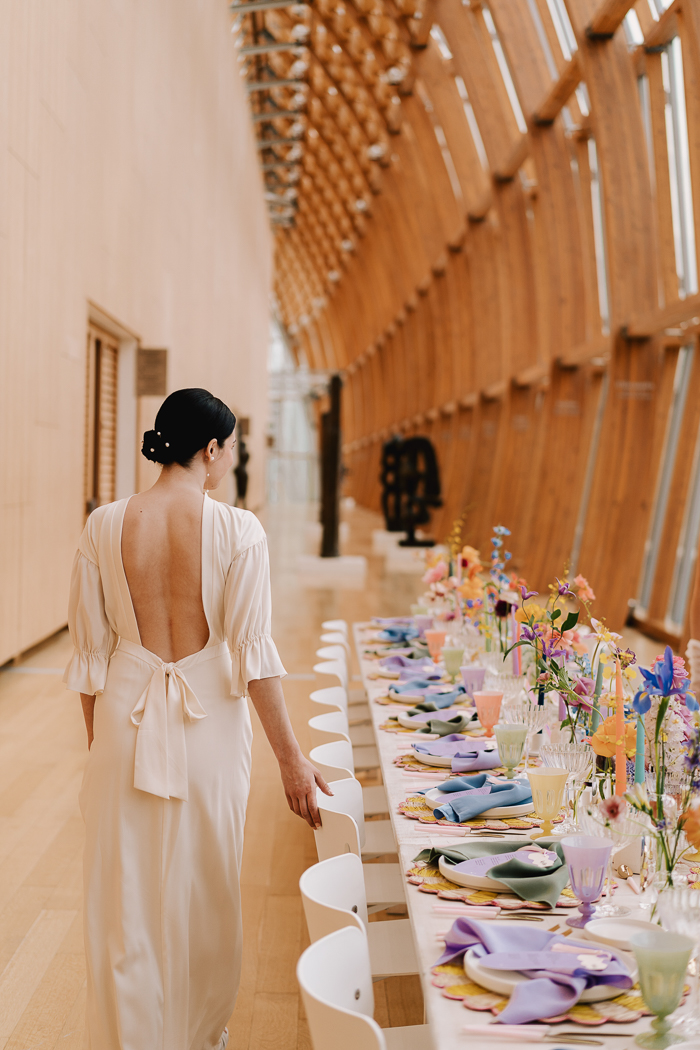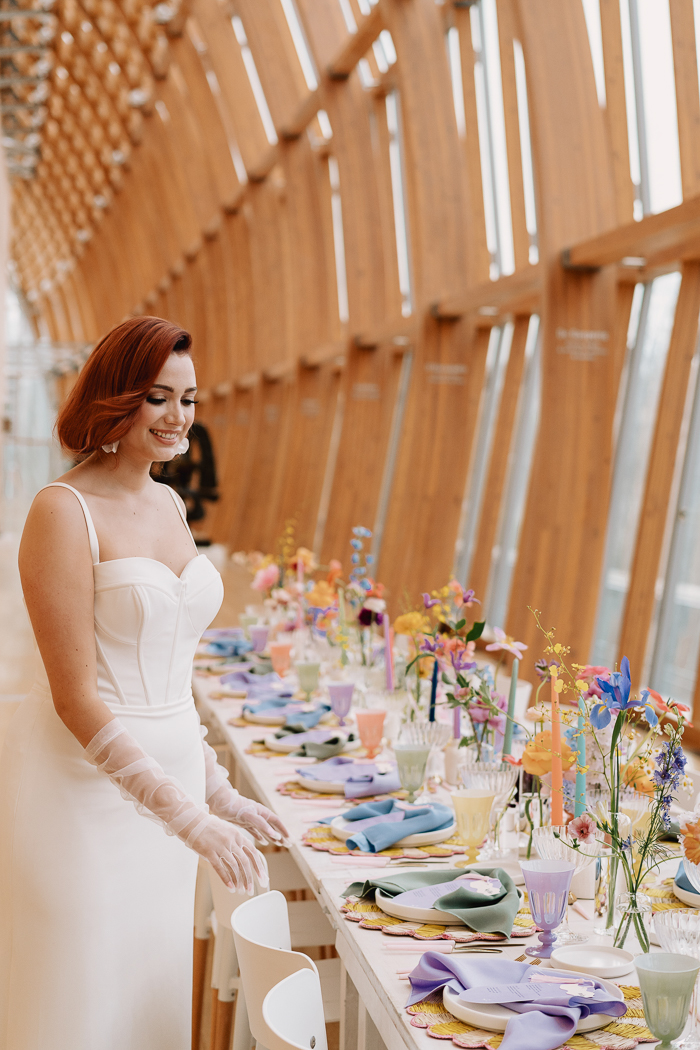 A big thank you to Cristina Velasco for sharing this colorfully modern Art Gallery of Ontario wedding inspiration with us. And for perfectly capturing every show-stopping and unique detail that couples can use as inspiration for their own colorful modern celebration.
Adding your personal touch and contemporary elements to your celebration will make it truly one-of-a-kind. Whether through floral arrangements, vibrant decor, or modern wedding fashion, you can create a memorable event that reflects your individuality. Don't forget to explore our guide to planning a distinctive affair, where you'll find unique ideas on infusing your own creative twist into traditional wedding concepts.