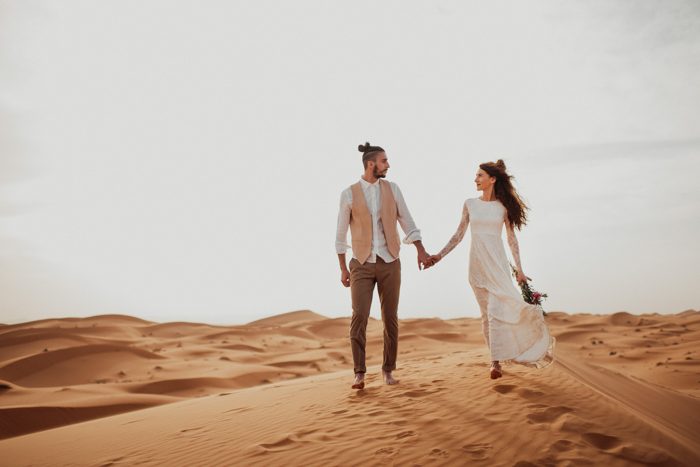 photo by Radu Benjamin Photography
One of the hardest parts of planning a destination wedding is, undeniably, choosing the location. With so many incredible options flooding your Pinterest feeds, it can be hard to know which locations would fit your wedding or elopement style. So, as always, we're here to help! Here are our picks for the 8 best destination wedding locations around the world. Whether you want beach, city, countryside, or desert, we're positive one of the gorgeous locations will have exactly what you're looking for — and we've got a list of the best vendors in each location to help make your destination wedding one nobody will forget!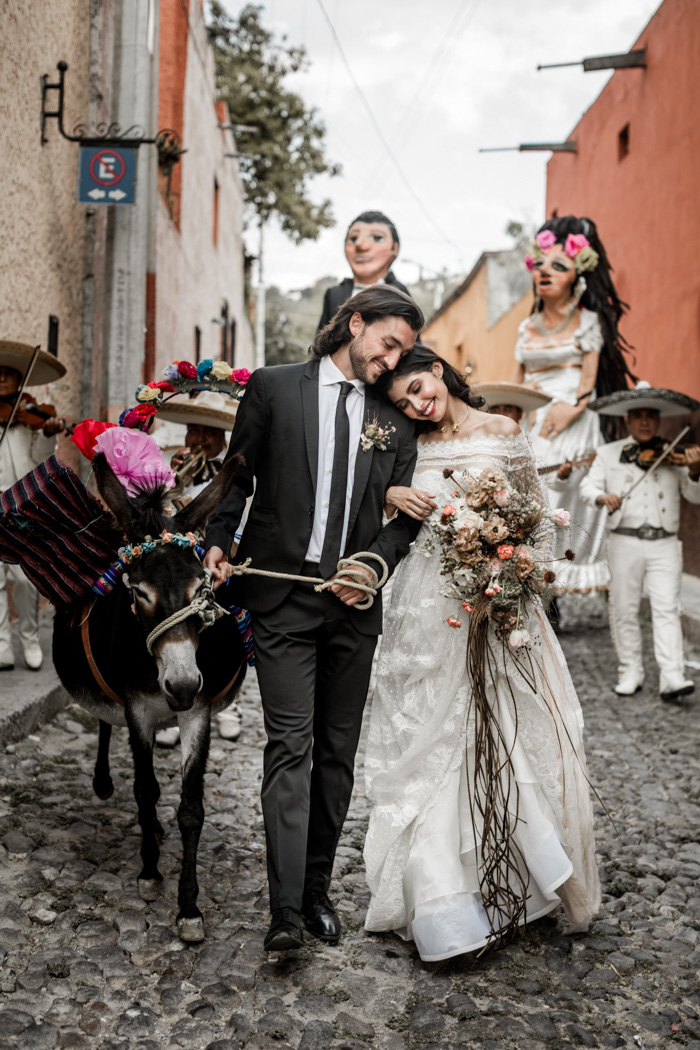 photo by Lilly Red Creative
Mexico
It seems like Mexico has been near the top of all the travel lists lately, so it felt right to start there for our best destination wedding locations! Whether you're looking to get married in a quaint, old-world village like San Miguel de Allende or you want a tropical paradise wedding in the Riviera Maya, this beautiful country has something for everyone. The culture, the food, the history, the architecture…you really can't go wrong no matter which part of Mexico you choose to get married. Plus, we've got curated lists of the best wedding professionals in each area that are ready to make your dream destination wedding a reality:
Best Wedding Vendors in San Miguel de Allende
Best Wedding Vendors in Riviera Maya
Best Wedding Vendors in Cabo San Lucas
Best Wedding Photographers in Mexico City
Best Wedding Photographers in Monterrey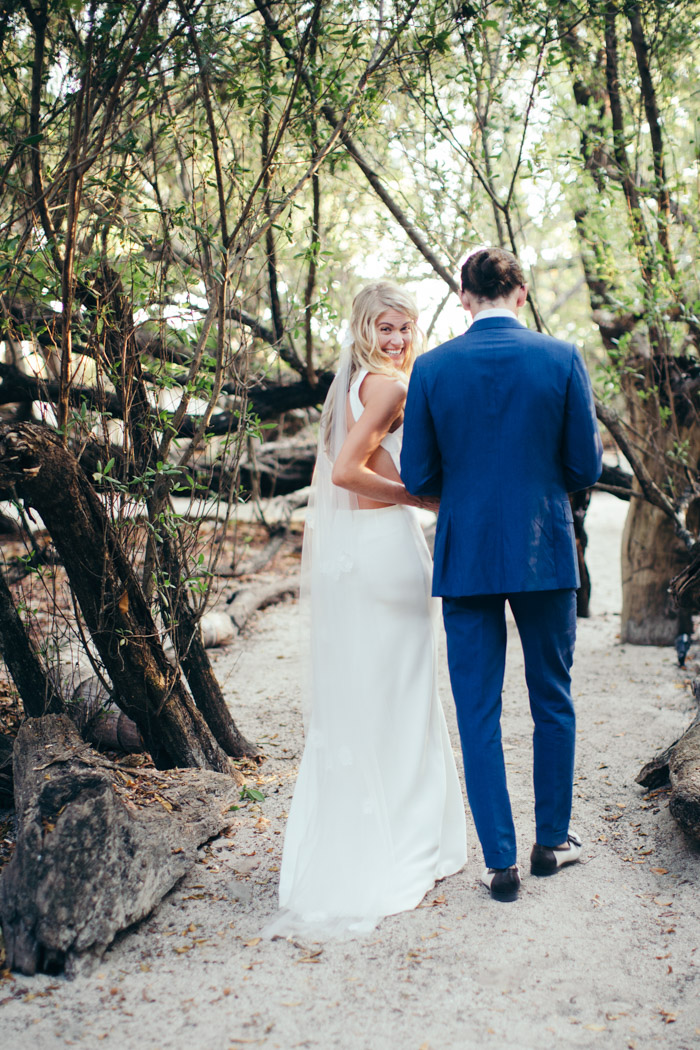 photo by Megan McCullor Photography
Costa Rica
If you need any more convincing that Costa Rica is the perfect destination wedding location, look no further than the country's motto: Pura Vida! Everything about this incredible country revolves around the concept of a Pure Life. The people are some of the friendliest in the world and the landscapes are stunning from rainforest to beach. The little town of La Fortuna would be perfect for the couple who wants an inland wedding because it's oh-so-charming and sits at the base of the Arenal volcano. Monteverde is a dream for couples who want a secluded, rainforest wedding, and, of course, the coastline is studded with world-class beaches like Manuel Antonio that are just begging for a sunset newlywed portraits session!
Sound like the place for you? Be sure to check out our list of the best wedding vendors in Costa Rica to make your planning as seamless as possible!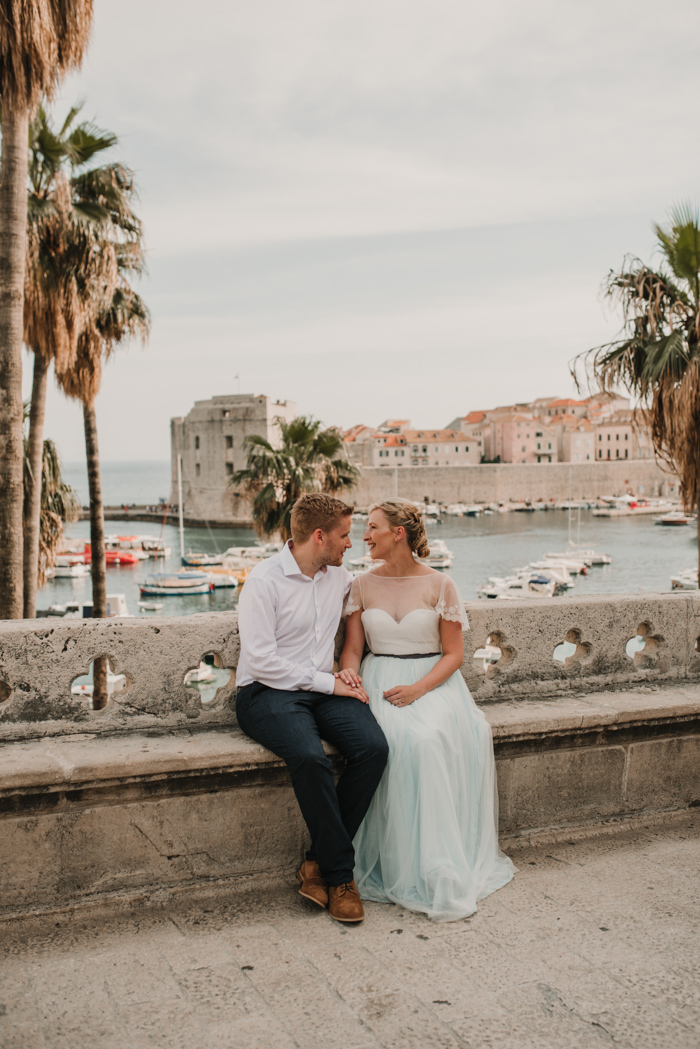 photo by Iva & Vedran Weddings
Croatia
As with Mexico, we've been hearing so much buzz about Croatia as a vacation destination that we had to see what it was all about. It didn't take long to realize this gem on the Adriatic Sea needed to be on our list of best destination wedding locations because of the diversity and sheer beauty! From the oceanfront fortified town of Dubrovnik to the secluded waterfalls and vistas in Plitvice Lakes National Park, Croatia has so many hidden gems that are just waiting to be discovered — and what better time to do it than for your destination wedding weekend?
Ready to start planning? Take a peek at our list of the best wedding vendors in Croatia for planners, photographers, and videographers that would love to help!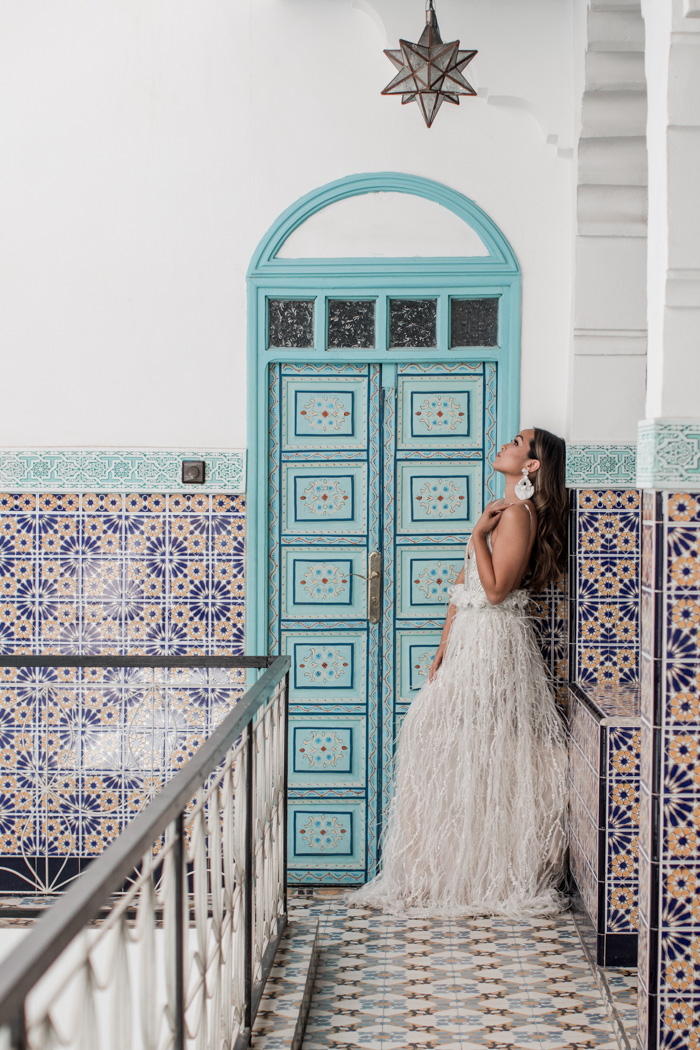 photo by Lilly Red Creative
Morocco
Oh, Morocco. The magical and mystical appeal of this little North African country has enticed the hearts of travelers for years. And we're confident it will stay at the top of our list for destination weddings no matter how much time passes! Moroccan-inspired designs are one of the biggest wedding trends for 2019, but why just have inspired decor when you could immerse yourself in the real thing? Whether you dream of wandering the crowded medinas in Marrakech or riding a camel to your ceremony in the Sahara Desert, your wedding is going to be full visual eye-candy.
Now that your wanderlust is at its peak, head on over to our list of the best wedding vendors in Morocco to make all your wedding dreams come true!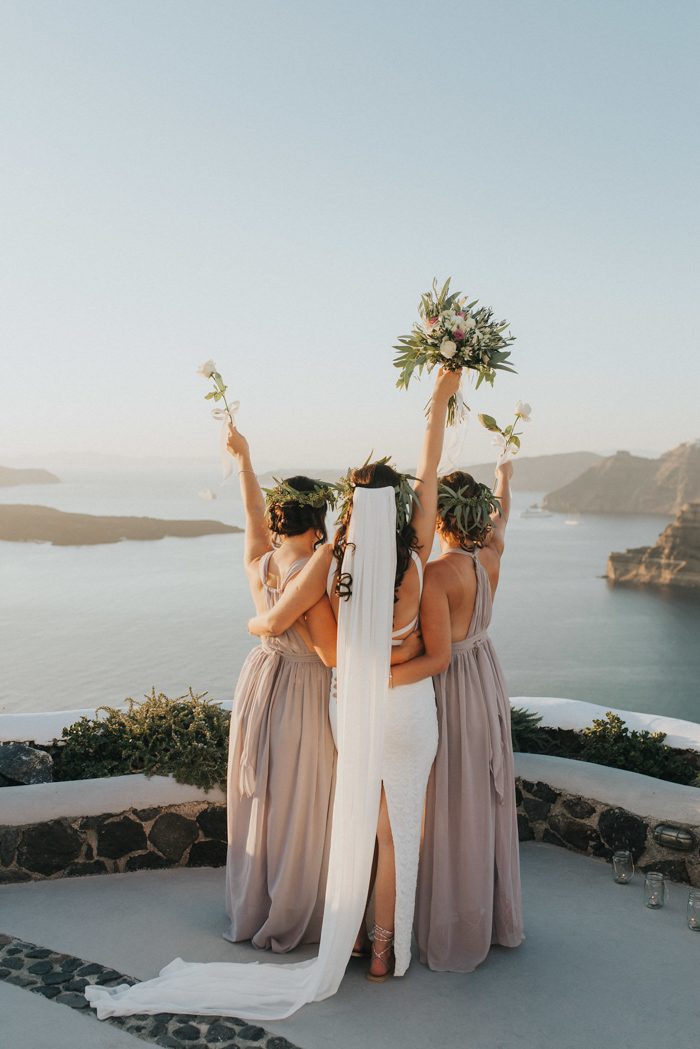 photo by PaulinaWeddings
Greece
Is there anything more romantic than saying "I do" on a cliff in Santorini with a picture-perfect sunset over the Aegean Sea behind you? We don't think so either! The Grecian islands are not only some of the best locations for a destination wedding, but they are some of the best locations for a mind-blowing honeymoon, as well. So, when the party is over and all your guests are headed home, you'll already be in paradise to enjoy your first days (or weeks) as a married couple!
The professionals on our list of the best wedding vendors in Greece can plan every last detail of your destination wedding so all you have to worry about is ferrying from island to island, soaking up that friendly Grecian sun, and indulging in some of the best seafood and wine in the world!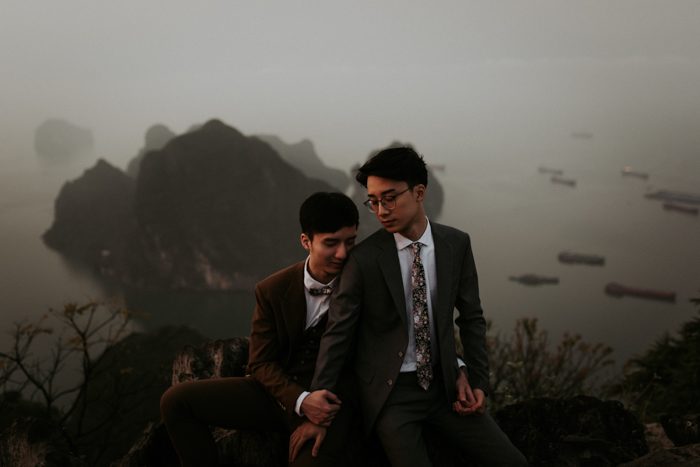 photo by Phan Tien Photography
Vietnam
Similar to Morocco, Vietnam is one of those countries that has a mystique that would be the perfect backdrop for a destination wedding. If you're looking for a fun city wedding that's away from the hustle and bustle of Hanoi or Saigon, Da Nong has that fresh vibe without all the crowds and it's close to the beaches, so you can have the best of both worlds! But, of course, the luxurious Vietnamese beaches of Nha Trang are ideal for a tropical, glamorous wedding.
Whether you want to be surrounded by history or surrounded by water (or both), you'll want one of the best wedding photographers in Vietnam to capture every moment!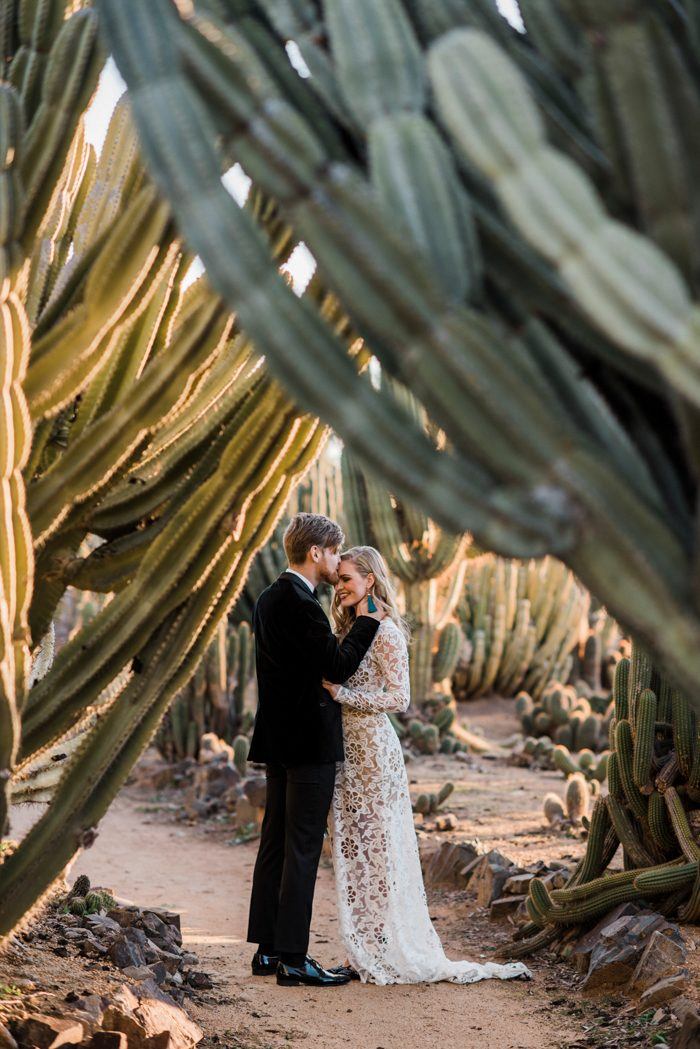 photo by Immerse Photography
Australia
With six different states and so many hidden gems to be explored, Australia offers unlimited potential for a destination wedding! While you might be most familiar with the spectacular beaches of Sydney and Perth, these are just the tip of the iceberg for possible wedding locations. For example, Cactus Country, which is just a few hours outside Melbourne, is an unbelievably dreamy desert that rivals California's famous Joshua Tree! Needless to say, whether you're looking for rugged terrain, pristine beaches, or vibrant cityscapes, Australia is the place to go.
We've got a curated list of vendors all around the island to take care of all your destination wedding needs:
Best Wedding Vendors in Brisbane
Best Wedding Vendors in Melbourne
Best Wedding Vendors in Sydney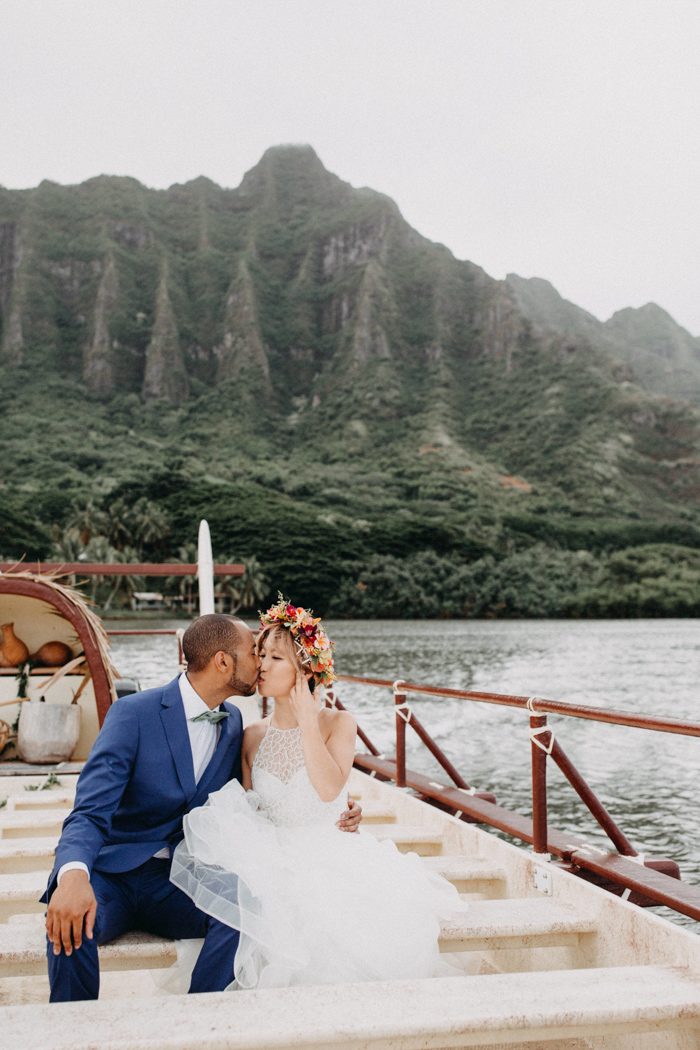 photo by Roy Nuesca Photography
Hawaii
Would it be too bold to say Hawaii will never be removed from our lists of the best destination wedding locations? No? Great! Hawaii is the quintessential island destination that just can't be beaten. From the breathtaking greenery of Kauai to the pure tropical bliss of Maui, there is nothing you could want for a beach destination wedding that you can't find on a Hawaiian island. The aloha spirit is real and, just as in Costa Rica, this idea guides every aspect of life on the islands. Plus, whether you want to go tropical glam or casual boho, every style works against the view of palm trees and the crystal-clear waters of the Pacific.
Ready to book your flight? Check out the best wedding vendors in Hawaii to get the adventure started!
Now that you know where you want to have your destination wedding, check out our ultimate guide to planning your wedding ceremony!