MOROCCO WEDDING PLANNING
Morocco's Best Wedding Professionals
Come plan your stress-free wedding using our highly-vetted Morocco wedding planning guide.
We feature only the most trusted and talented wedding professionals available for your Morocco wedding.
Real Weddings in Morocco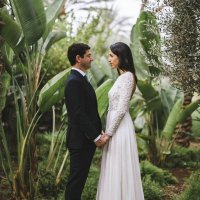 November 13, 2015
Loubna and Javier enlisted the help of Boutique Souk to make their Moroccan destination wedding at Selman Marrakech a day their guests would never forget. From an outdoor ceremony framed by tall palm trees to an elegant reception overlooking the hotel's pools, every inch of Loubna and Javier's celebration was positively sophisticated. Happy Wedding Films and photographer Stefan Hellberg retell the story through exceptionally captivating film and images that the couple will be able to cherish forever. The Couple: Loubna and Javier The Wedding:
more...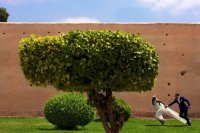 February 10, 2015
Pulling inspiration from two of the most visually enchanting stories, Idia and Will's glamorous Moroccan wedding aspired to showcase the dreamy aesthetic of The Secret Garden and the glitzy romance of The Great Gatsby. Stunning bride Idia wore an elegant veil with a vintage lace headpiece that stole the show and perfectly complemented the overall theme. Natan Fotografia captured the incredible Marrakech venue and exquisite styling, as well as sweet moments shared by the newlyweds. The
more...