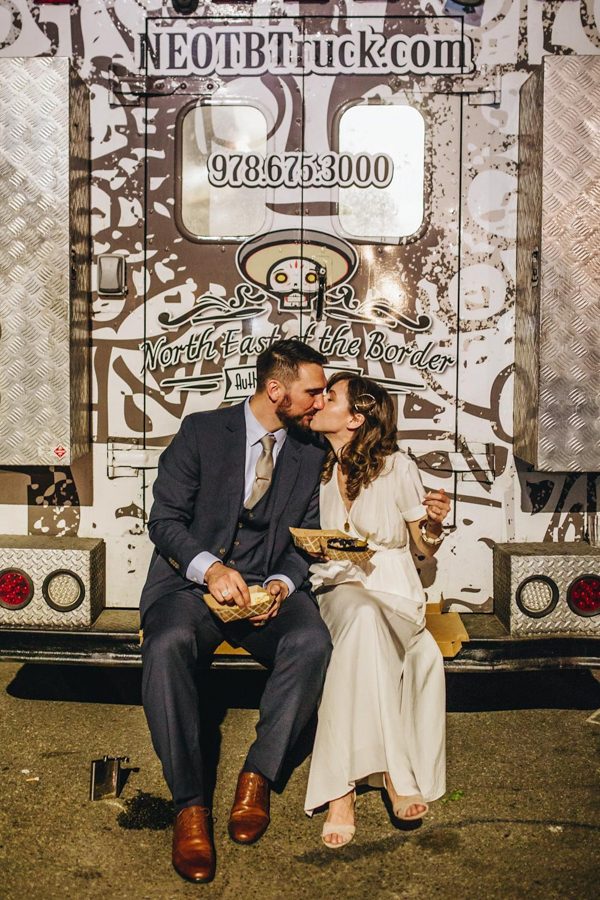 A taco food truck, two perfectly vintage bridal looks, and a warehouse venue full of DIY projects make this Massachusetts wedding the ultimate modern eclectic event! Wanting to honor their loved ones, Lauren and Matt held an intimate ceremony by a river boathouse that holds special family memories for both of them. The next day, they invited all of their family and friends to Warehouse XI, a modern event venue that the couple decked out with a donut favor bar, the coolest temporary walls, and artwork made by the very artistic bride and groom! Madeline Barr Photography captured every detail of the couple's two-day wedding beautifully, including Lauren's two amazing vintage bridal looks from Gossamer and cute DIY candle favors!
The Couple:
Lauren and Matt
The Wedding:
Norris Reservation & Warehouse XI, Somerville, Massachusetts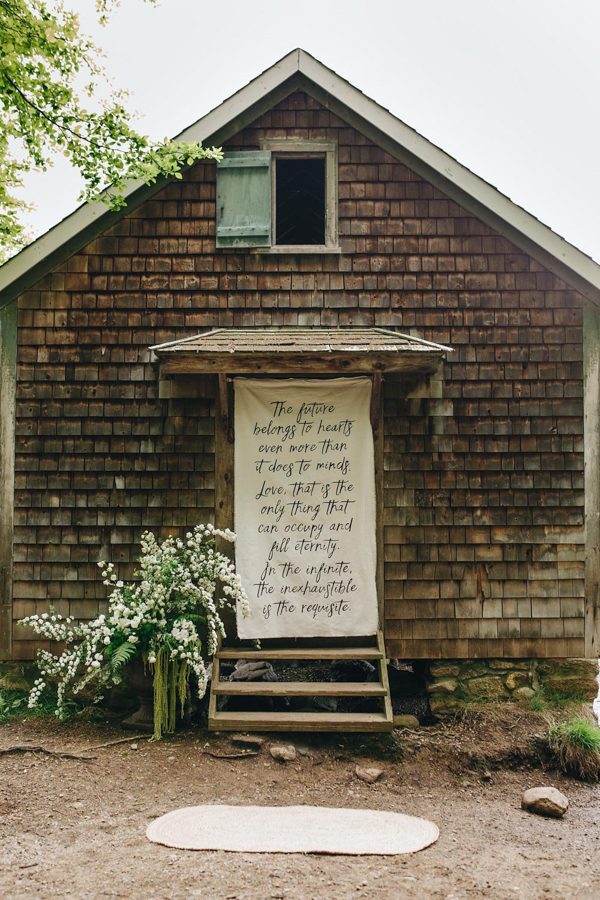 We chose to have the ceremony on the banks of the North River, a tidal river close to where both of us grew up and a place we both treasure as a spot that holds important family memories. The spot we chose was in front of a quaint boathouse on the riverfront in the middle of small forest preservation. Our guests walked about a half mile into the woods and joined us by the river. It was a truly magical location for us, very naturally beautiful and peaceful and a place where we felt surrounded by the love of all of those who have touched our lives.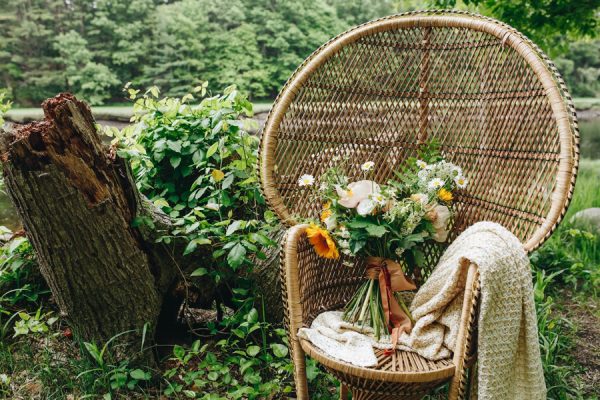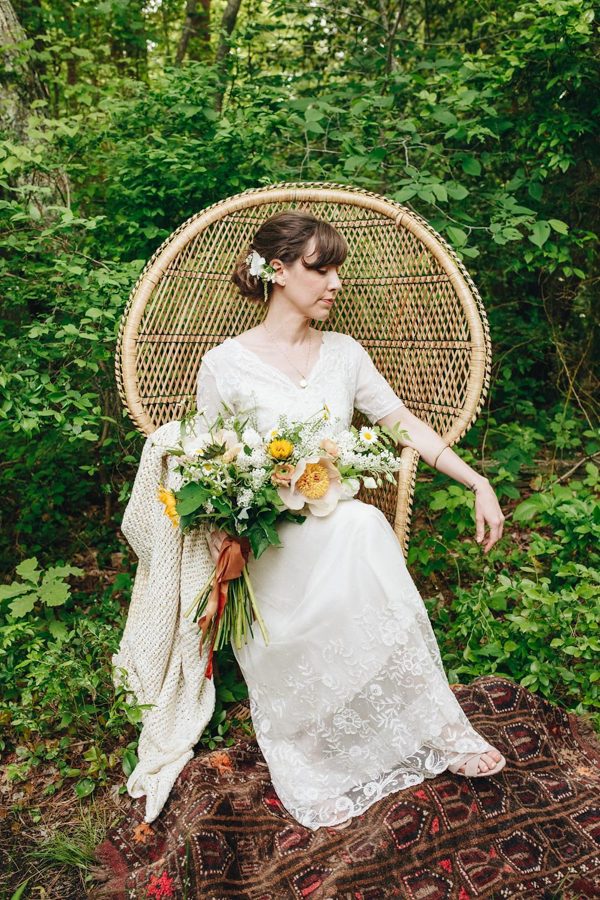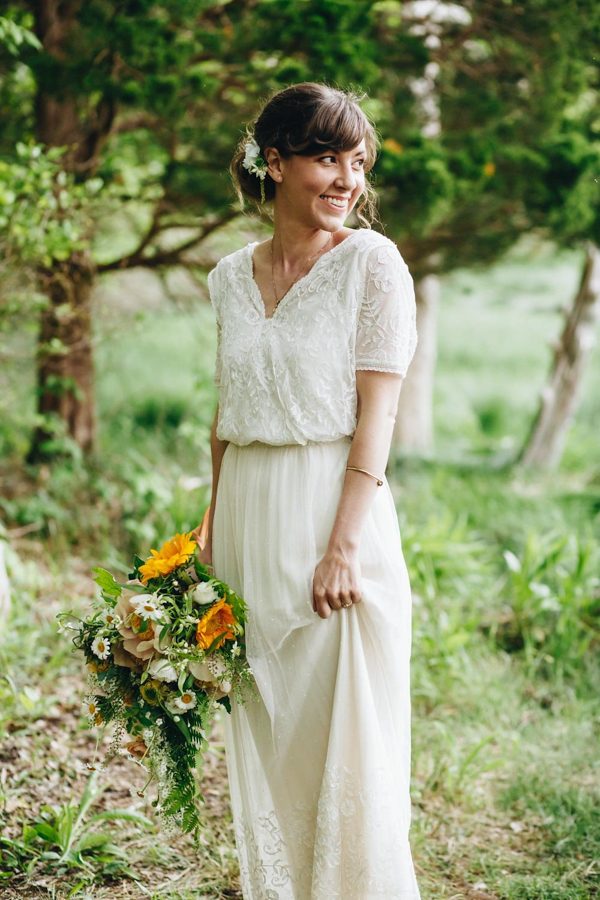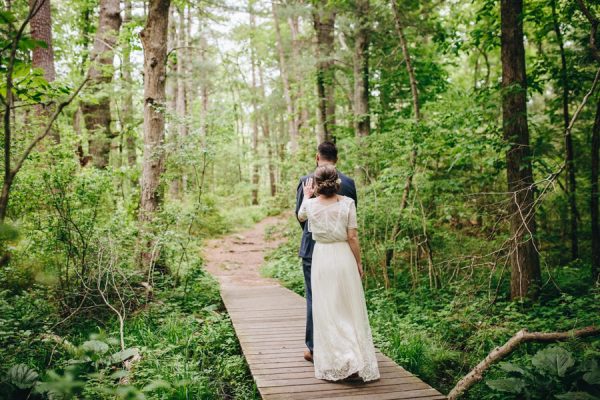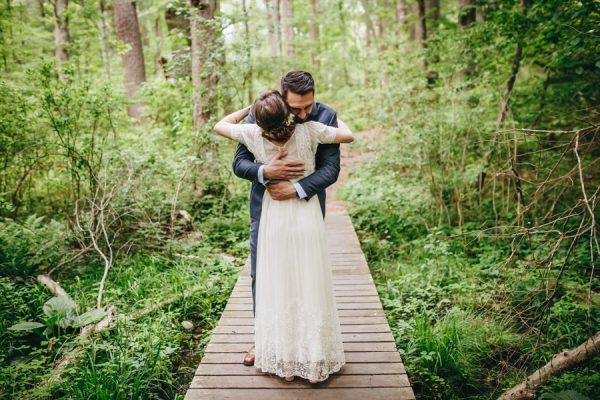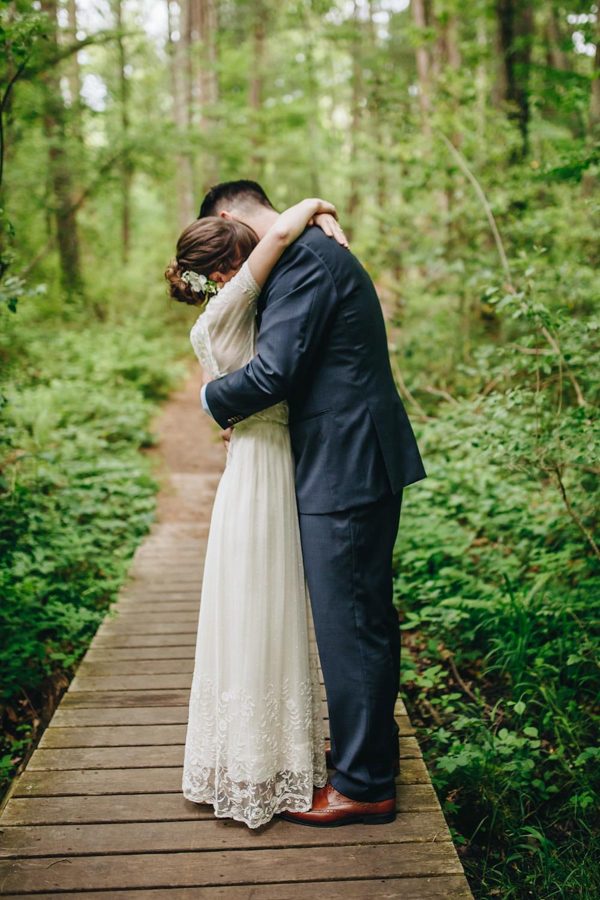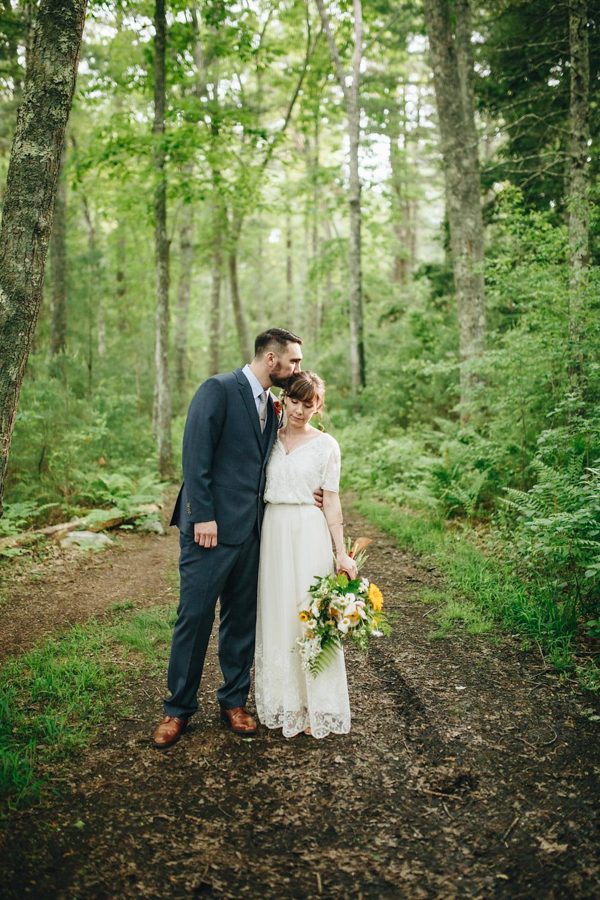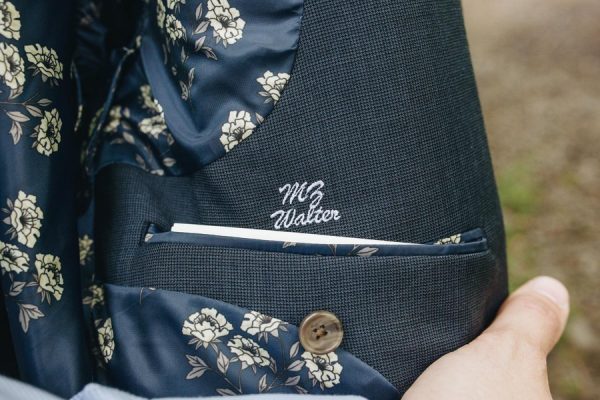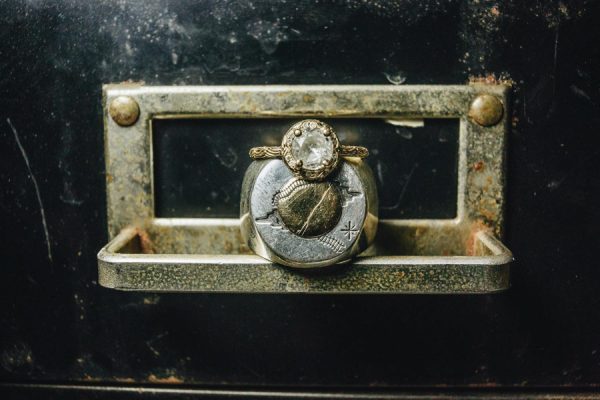 We DIY'ed quite a bit. We are so very lucky to have very creative people in our lives. Our close friend Danielle McGee of Good Look'n Events designed our wedding and working on a budget we made a lot from the favors, to the banner backdrop and she did all the amazing flower arrangements. My very talented mother who is a botanical artist designed our wedding invitation suite.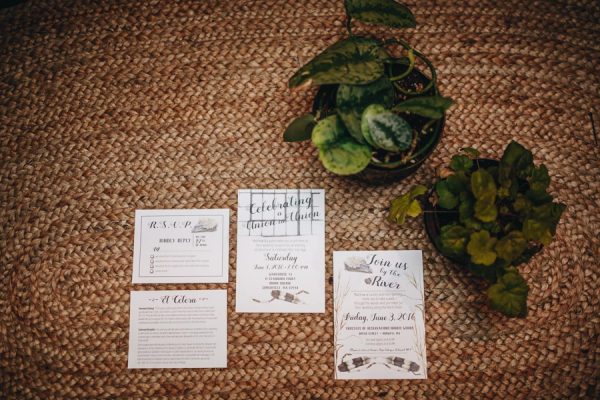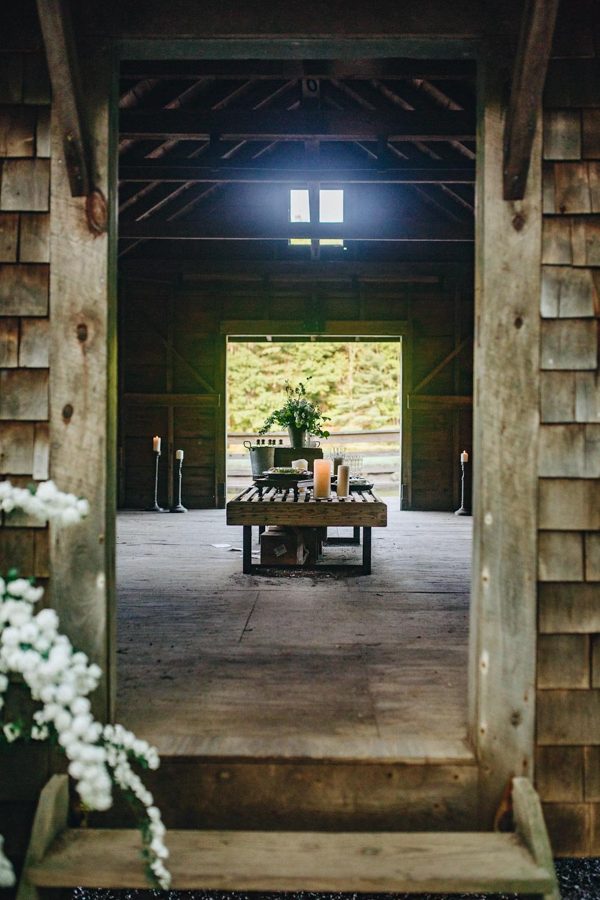 While weddings are of course a day of utter bliss, love and celebration, both Matt and I have dealt with some significant loss in our lives. While we knew we would be surrounded by the love of our friends and families, there are people in our lives that could only be with us in spirit. It was extremely important that we have a ceremony in an intimate space where we could remember and feel the love of the family members that are no longer with us.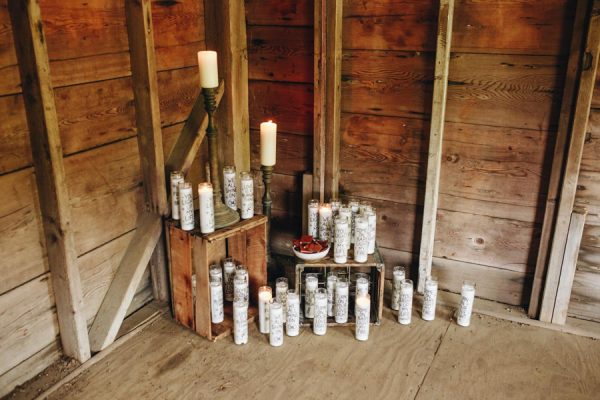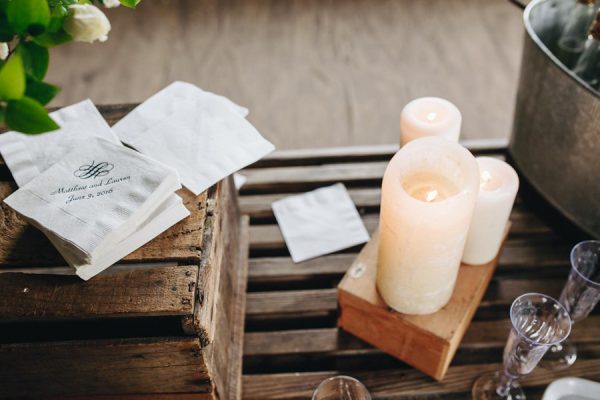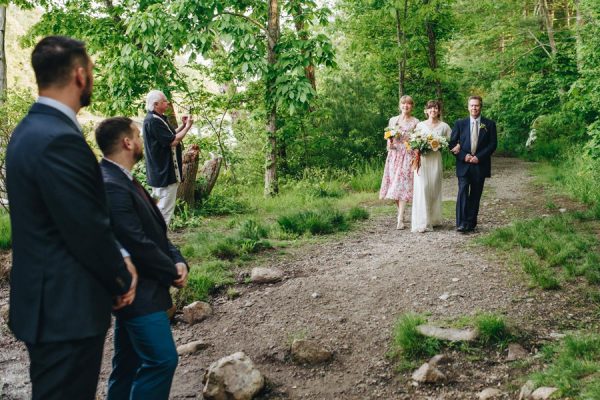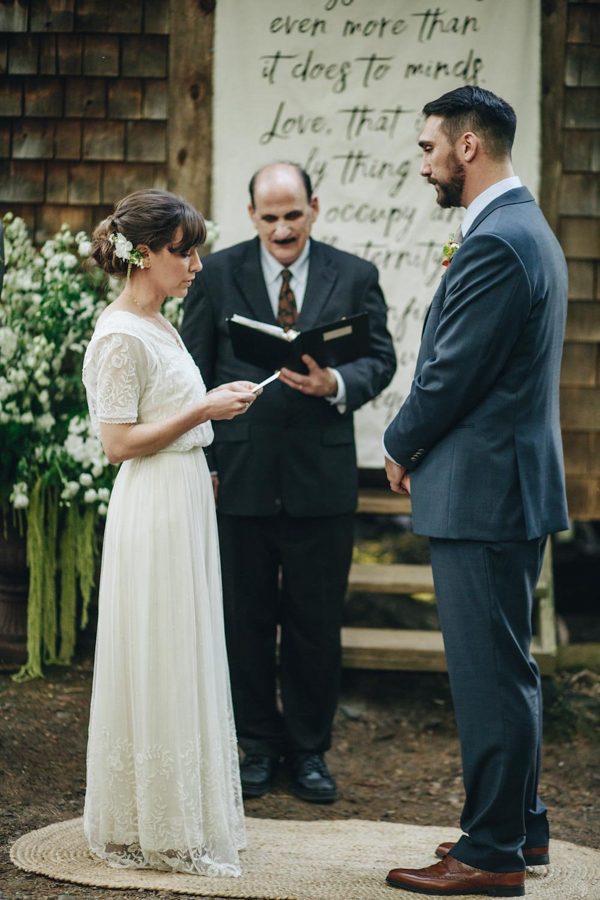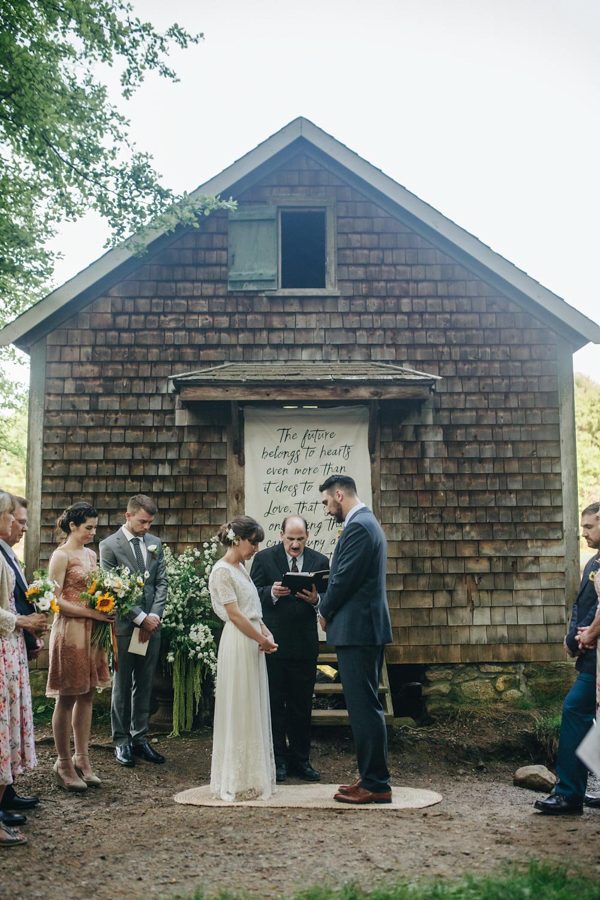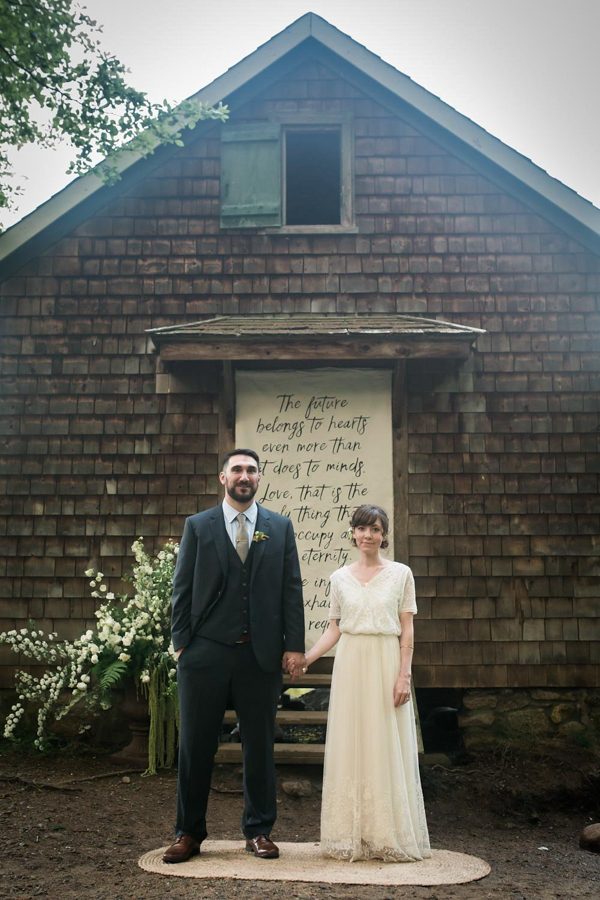 We had our wedding at dusk in a park and the cocktail hour was inside a quaint boathouse with no electricity. We decided to kill two birds with one stone and give 7-day candles that we wrote song lyrics related to light and love on. Matt's dad was a blues musician and it was a nod to him. We also had matchbooks made up with the date to give along with the candles. The candles helped to light the space during the short cocktail hour and then guests got to take them home as favors.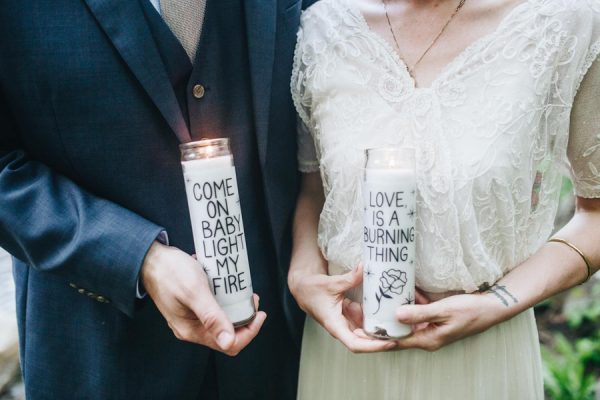 It was all so memorable, from seeing distant family and friends and having them there to celebrate with us, to the total luck we felt with the perfect weather we ended up with, even though the forecast said rain. Neither of us are big center of attention people so while our ceremony was of course a very memorable part of the day that felt so thrilling to the both of us, I think it was the moments just after, first when we got to crowd all of our guests into a big group picture, with us in the center and everyone around us cheering, to when it was just the two of us, leaning on the boathouse railing, looking out on the river and taking it all in, our first quiet moment as husband and wife.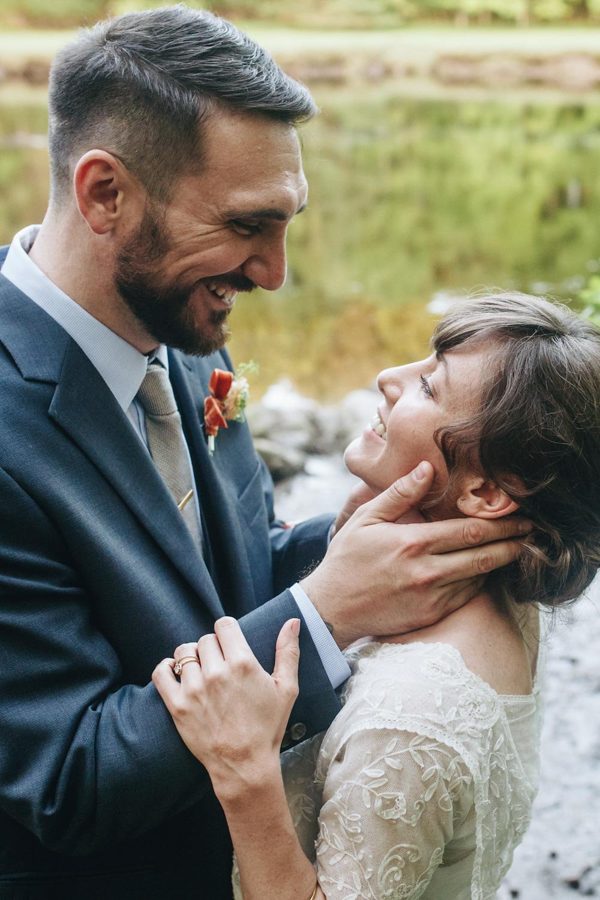 I love that there really isn't a prescription for weddings anymore, they really come in all shapes and sizes and you are free to make your own plan that suites you. We really embraced that, throwing out a lot of the traditions and making sure to keep those that were important to us. Our wedding was a little different in that it was held over two days because again, one of the most important things to us was the location and the location we chose only allowed for a small, intimate group of our closest friends and family. But we both have large extended families and it was also important that we celebrate with them so we had our small ceremony and dinner Friday night in the country and then the following evening we had our blow out in the city with all 150 guests. Its just what worked for us, so my advice is do what works for you.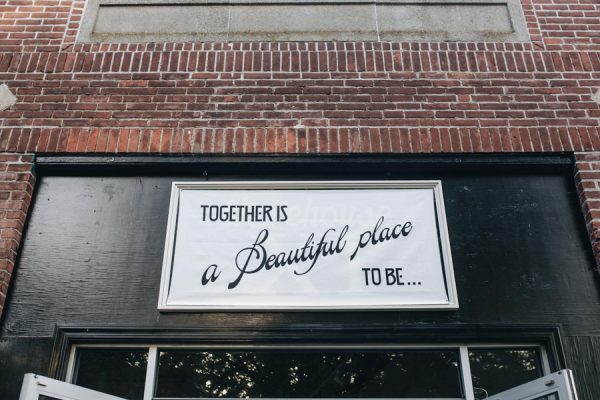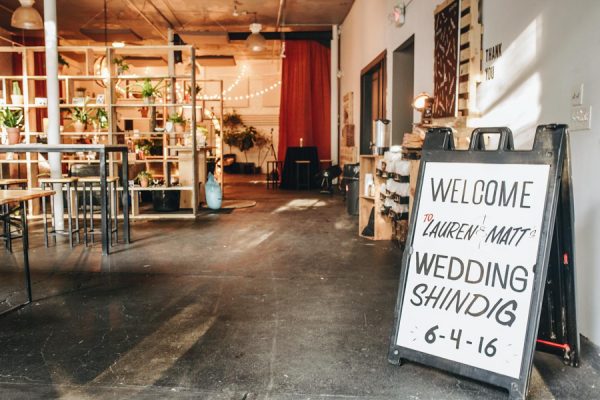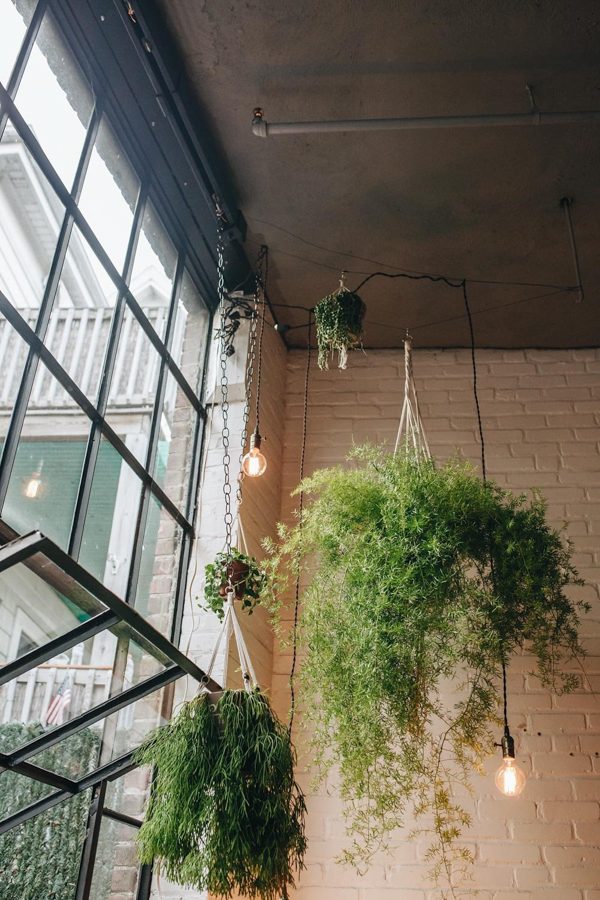 In addition, the reception hall was just a big blank space so Danielle enlisted the help of another friend of ours who is a carpenter and built temporary walls to break up the space, and created other very cool focal pieces for the wall. We also personalized the space by hanging artwork done byMatt, the groom, my mom and others. We have sign painter friends do our signage at the reception as well. It was a labor of love and we are so grateful for all the help we got.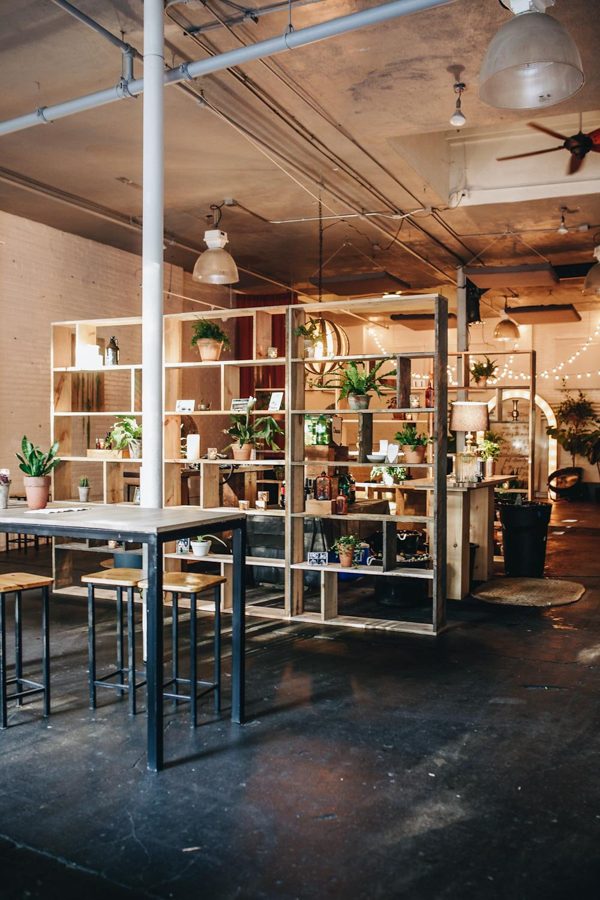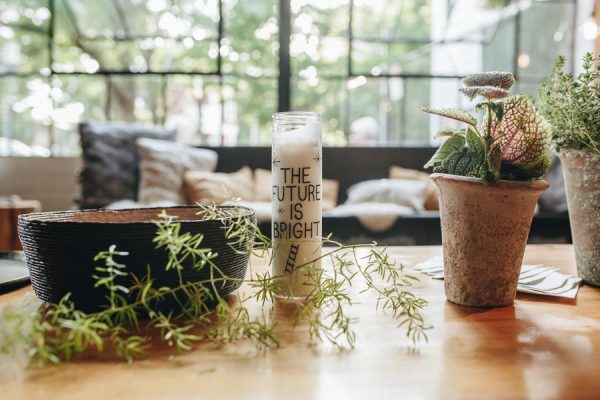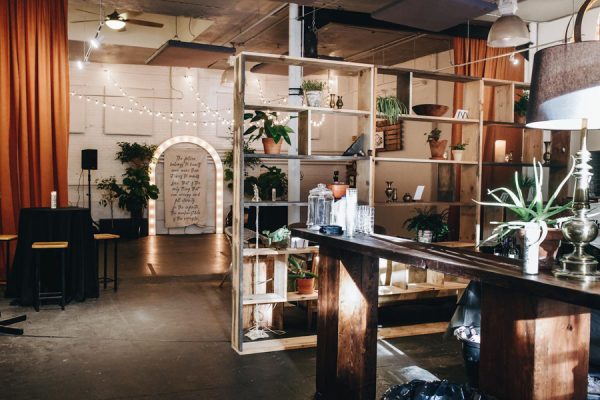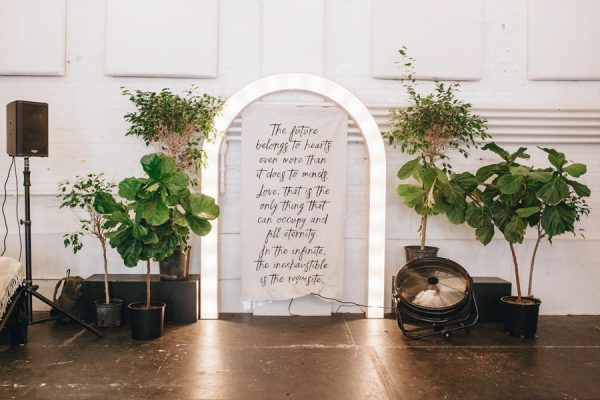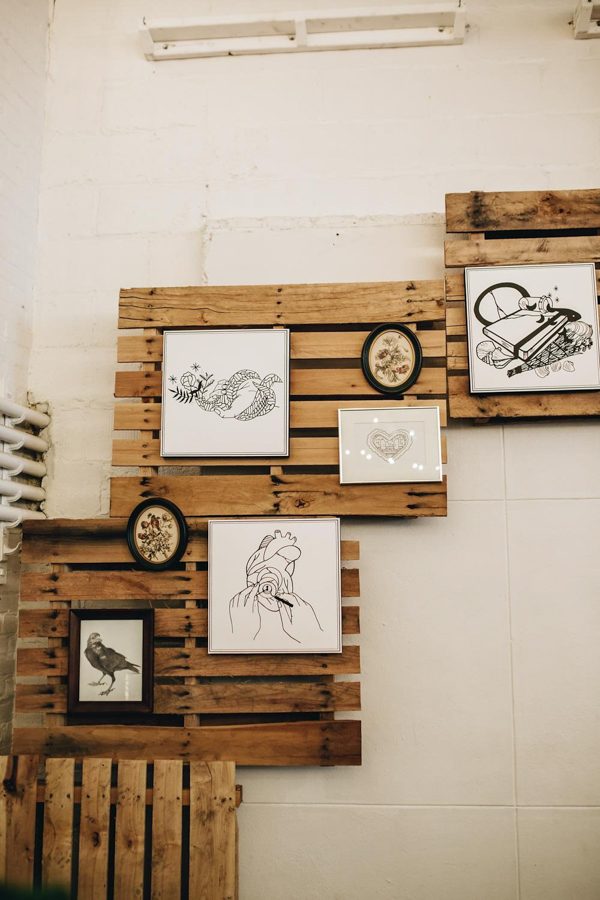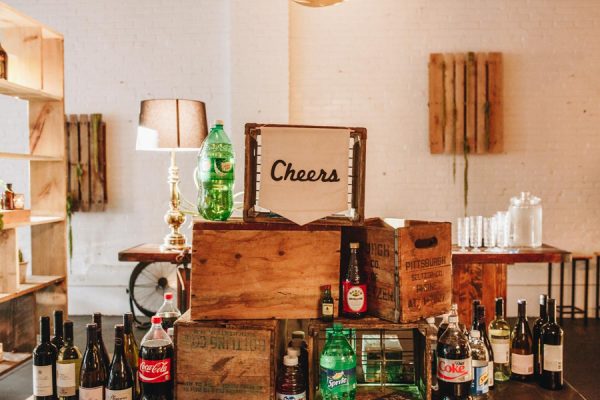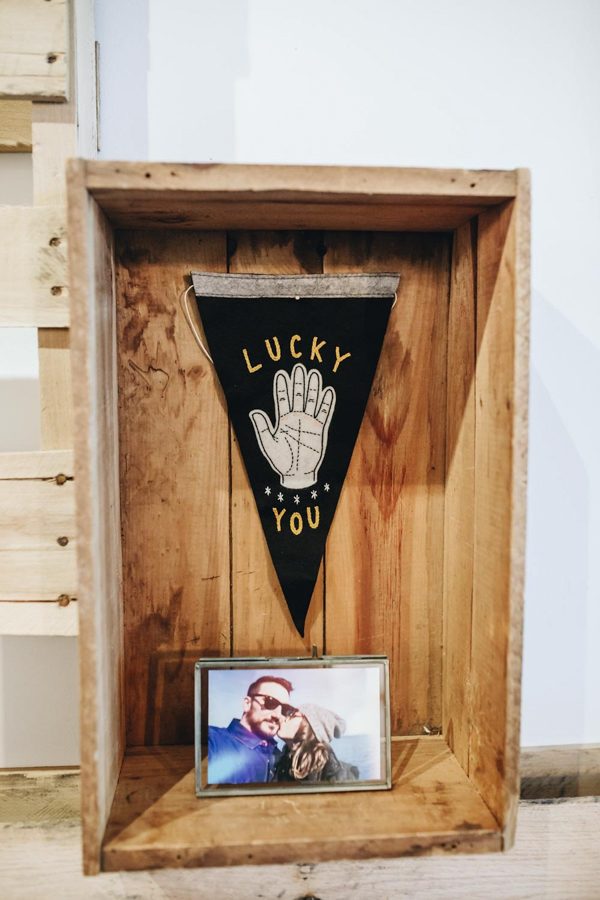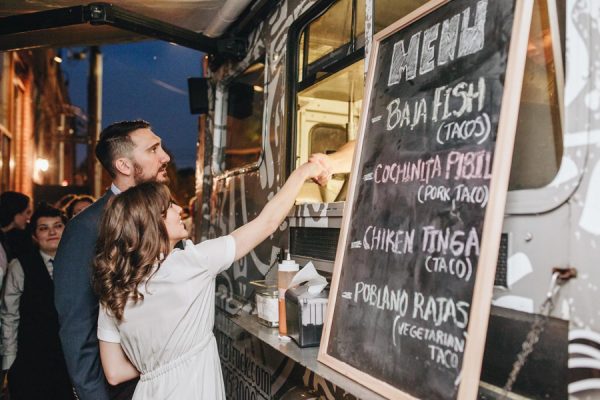 Processional: How to Dress Well – World I Need You, Won't Be Without You (Proem)
First Dance: Sturgill Simpson – The Promise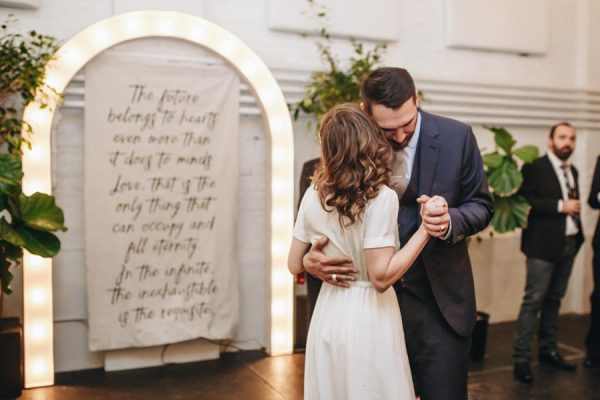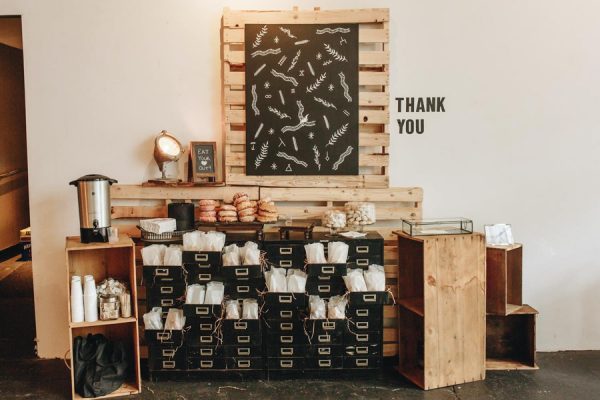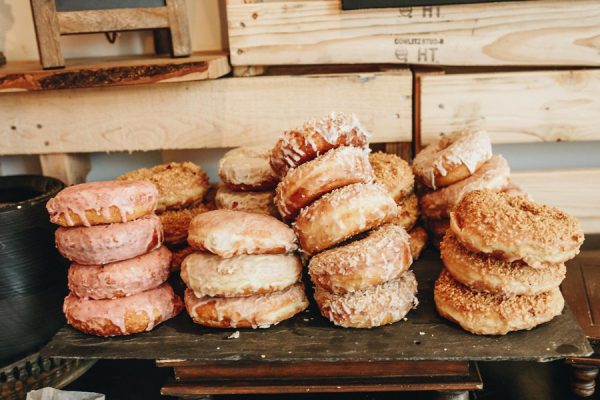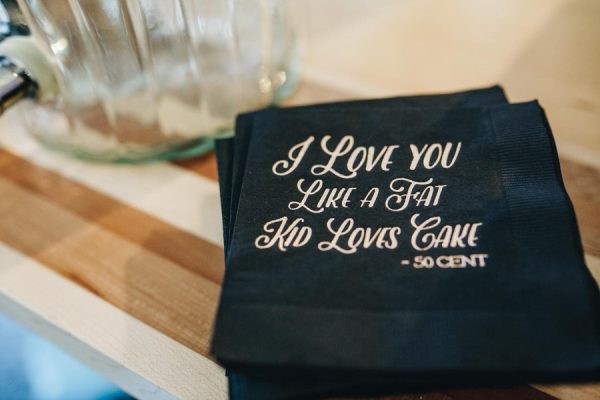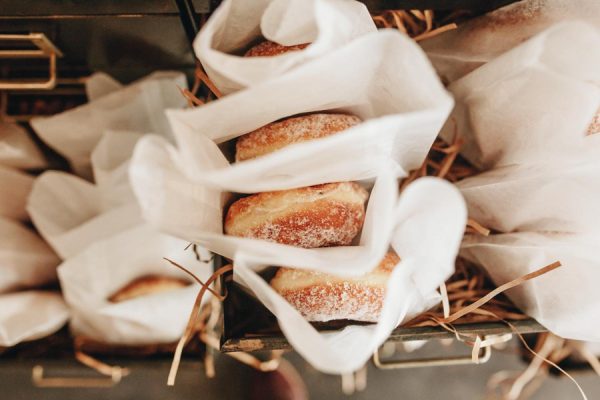 My brother has been away in Ethiopia for over two years as a member of the Peace Corps. Our wedding was his first trip home since leaving. It was so great getting to spend a whole month with him home and hearing about all the things he has done while overseas. During the cake cutting we introduced "Gursha" – an Ethiopian practice of feeding a bite of food by hand to another person. It is a sign of friendship and hospitality so after we each had a bite of cake we gursha'd our guests (if the were interested that is). It was lots of fun and something very different.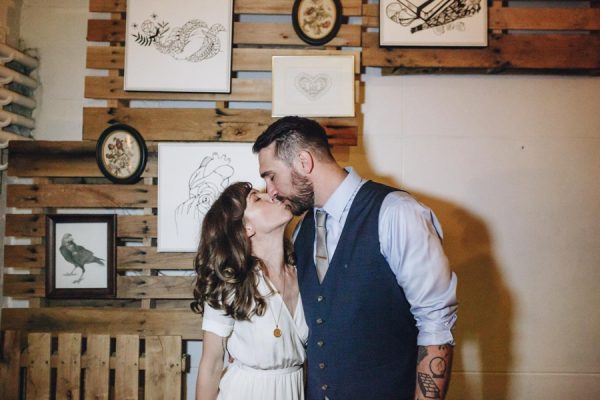 Congratulations to Lauren and Matt, and a huge thanks to Madeline Barr Photography for sharing this gorgeous wedding with us! Love this wedding's modern warehouse vibes? Then you've got to see this Reading Art Works wedding that takes modern minimalism to the next level!