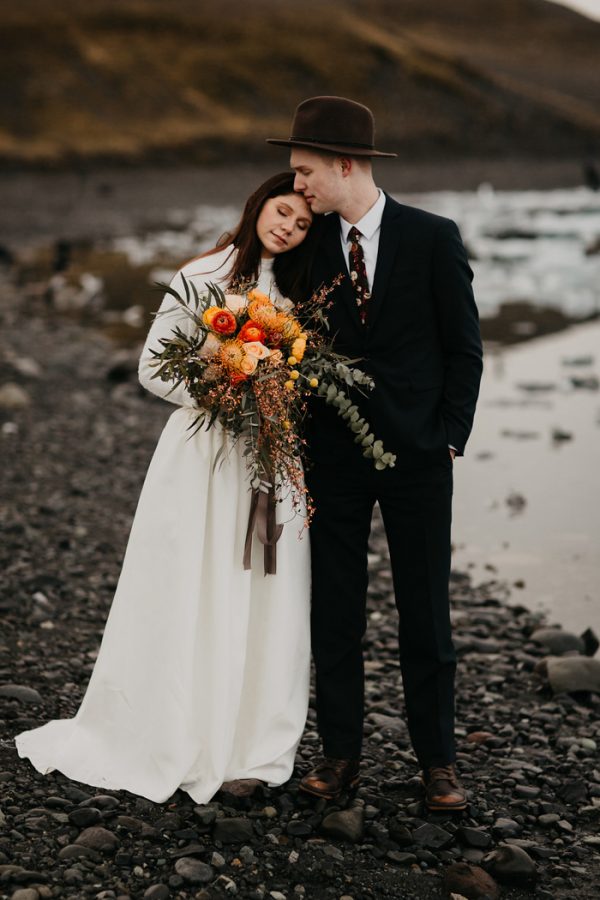 Iceland's largely known for its gorgeous icy fjords and dramatic cliffs, but it's also known for its singular ability to take any moment and turn it into something special. Alena and Jacob always felt drawn to Iceland's calming mood and cuddle-worthy weather, so they didn't hesitate to travel to the foreign country for their engagement. Alena's stunning winter bridal look included a white cable knit sweater, a structured skirt (with pockets!), and a bright orange and yellow bouquet, while Jacob's groom look mirrored Alena's bouquet with a playful floral tie in the same colors. We are simply blown away by Cody & Allison Photography's documentation of this Iceland elopement, including the unexpected moments where the couple was nearly swept away by the wind and sea!
The Couple:
Alena and Jacob
The Wedding:
Jökulsárlón, Iceland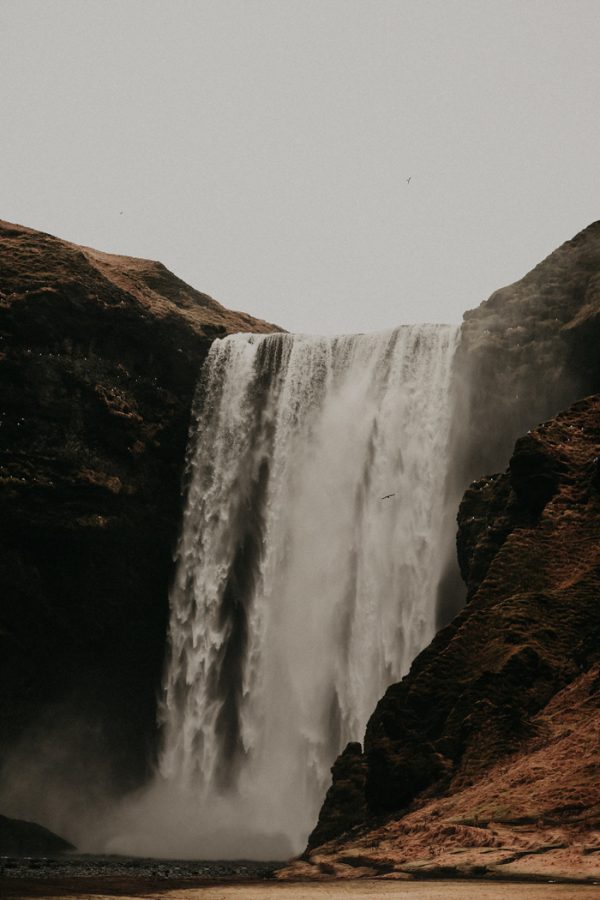 The things that were most important to us while wedding planning were a tie between the location and the pictures. We wanted to be in an incredible place but we also wanted to be with an incredible photographer.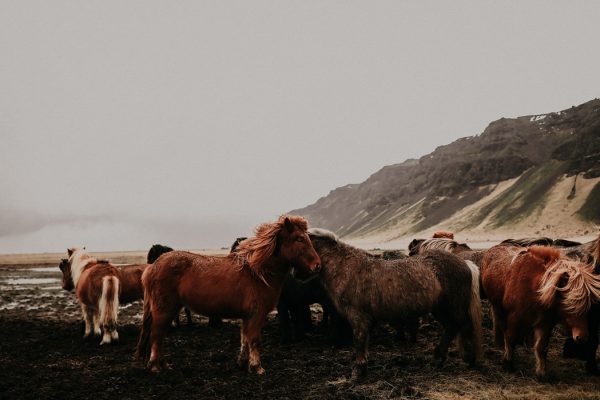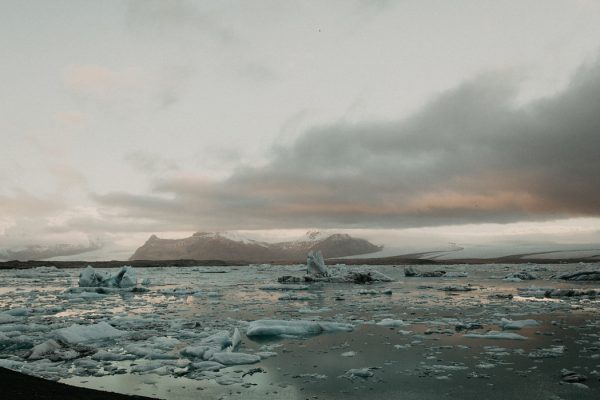 Iceland looked like it had some incredible landscapes, it was rated the #1 most peaceful country, and it has 3 times more sheep than humans in the country. All of those things ended up being 100% true and made us fall in love with the gorgeous island-country.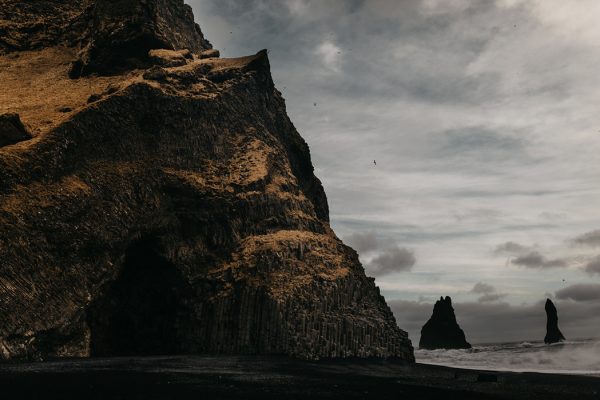 We've always wanted a winter themed vibe and the climate of Iceland ended up being perfect for what we were wanting. The colors in winter, the calming mood, and the fact that being cold would make us want to hold each other tight while promising our vows to one another… We felt the setting would really tie in with us as a couple.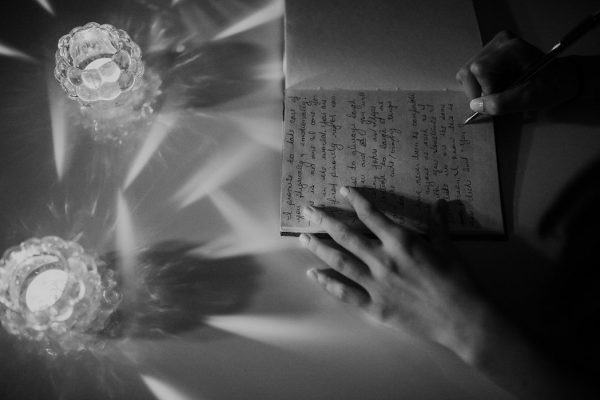 We wrote our own vows the night before and we held each other while saying them to each other.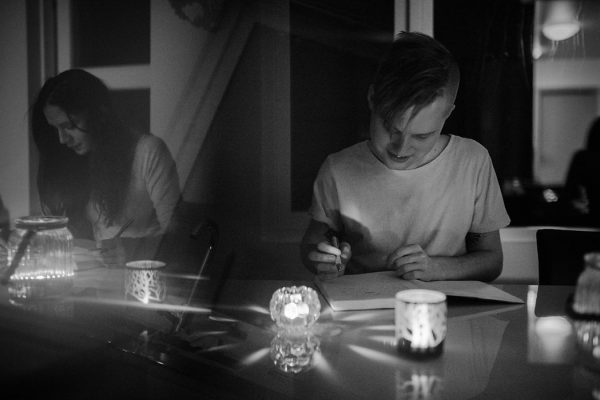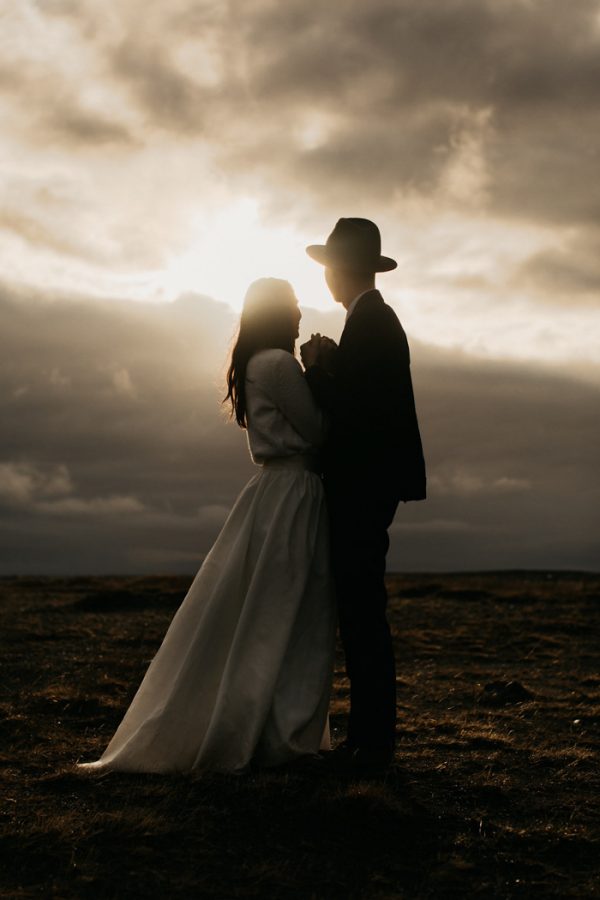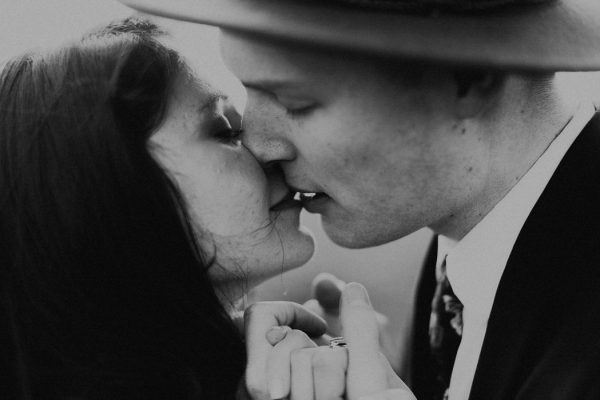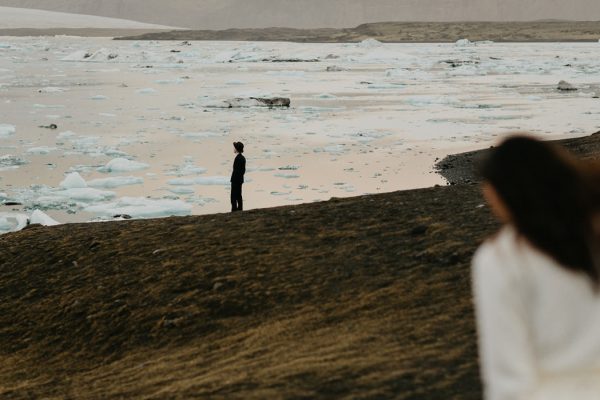 We actually didn't really have anything planned until about a week and a half before we left as far as colors go. We knew what the color of the dress would be but Jacob kept going back and forth on what he was going to wear and then found this magnificent tie to go with it. Then we sent those colors to the florist we were talking with in Iceland and boom. Pretzel bread. That's how the colors were chosen – on a whim of random inspiration one week day night.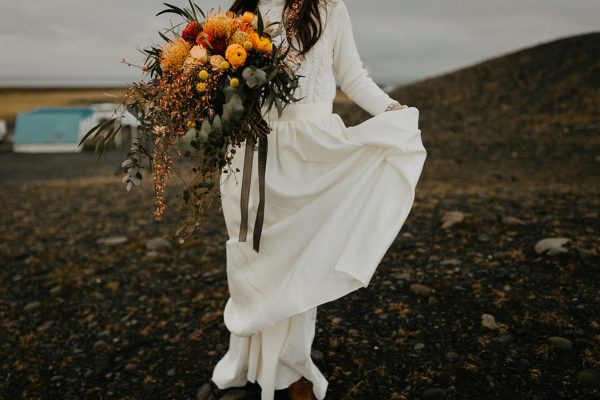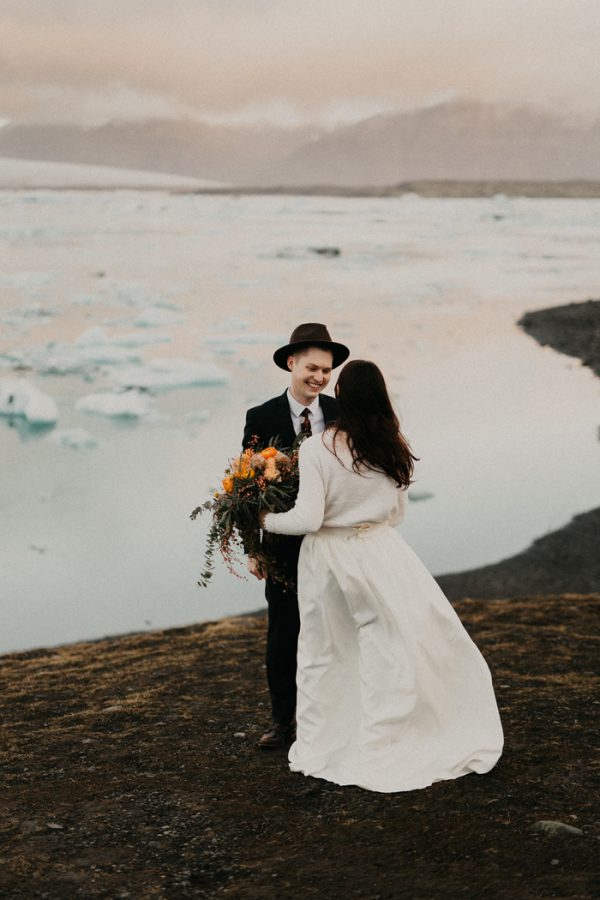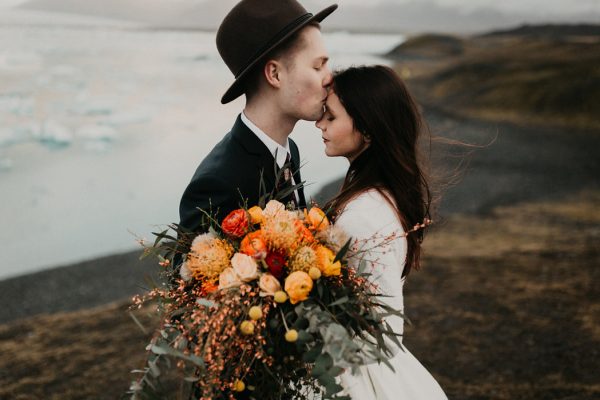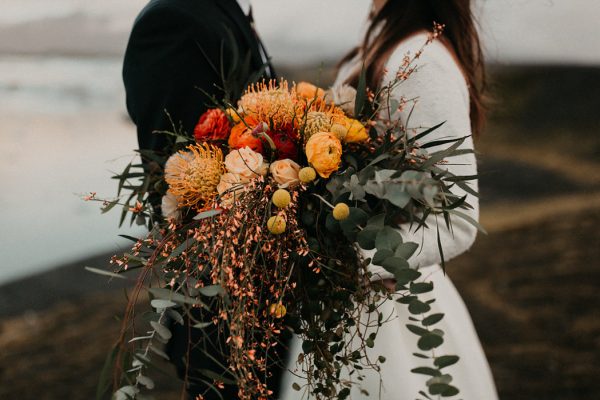 My inspiration was winter-y. So, long sleeved, warm, cozy, and also very elegant. What I love about it is that it's just a sweater and a skirt with pockets. But put together, it created the exact look I was wanting.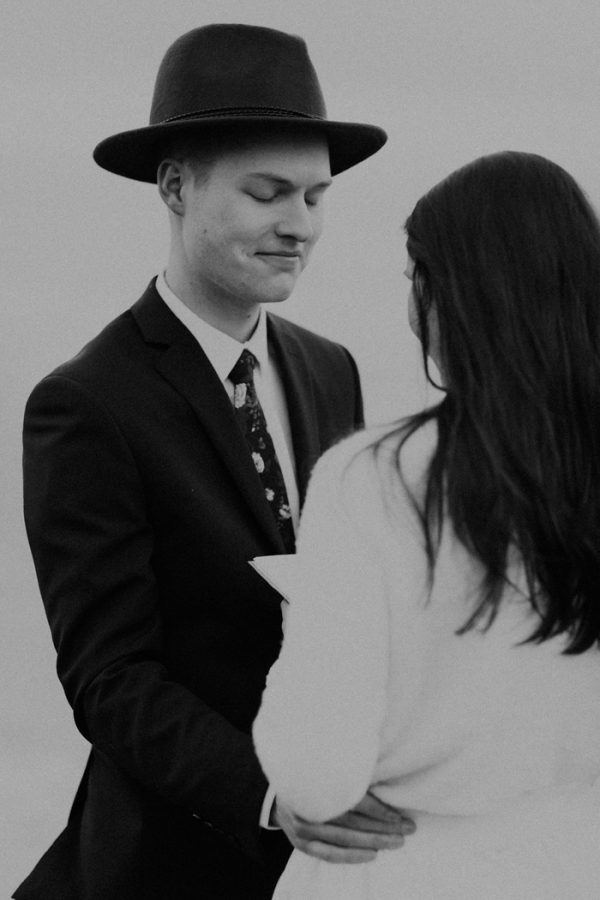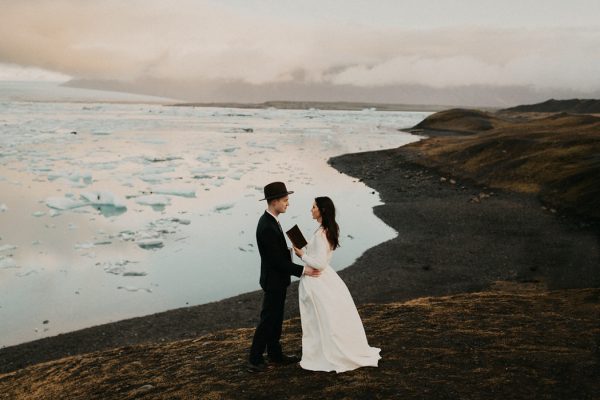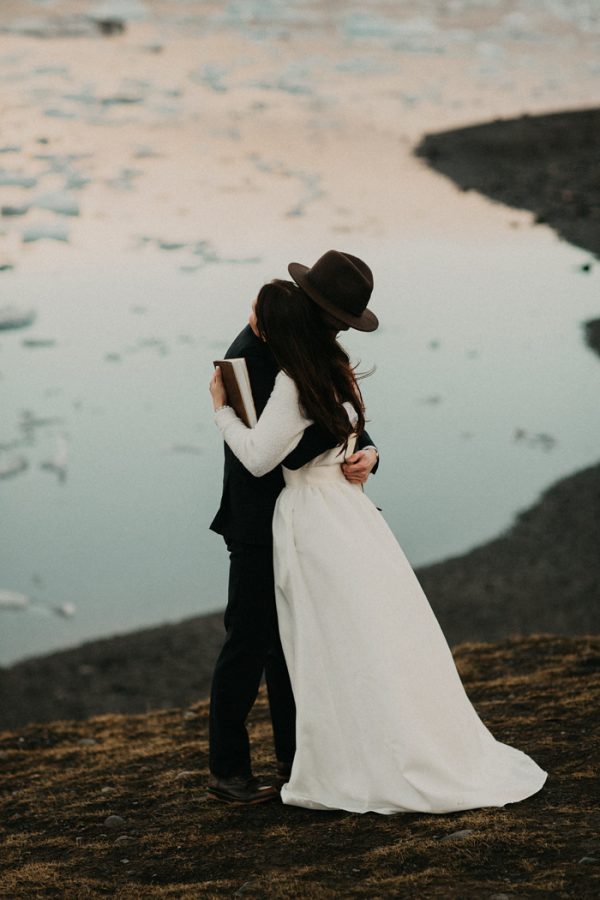 For Jacob, the most memorable part was the glacier lagoon in Jökulsárlón. Seeing the majesty of the landscape, breathing in the crisp air, and joyously saying our vows to one another.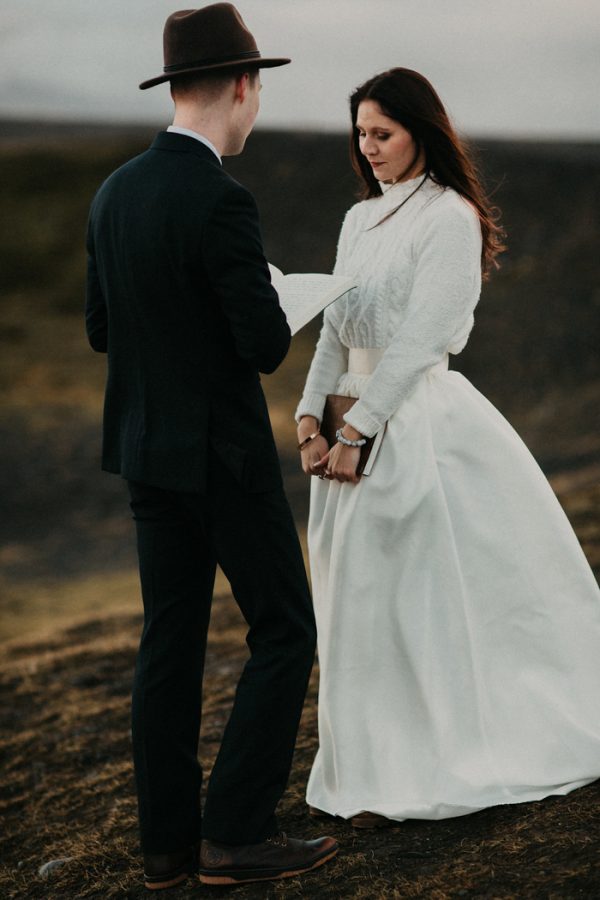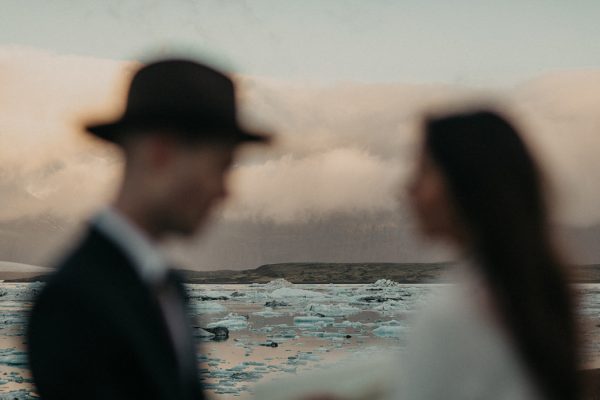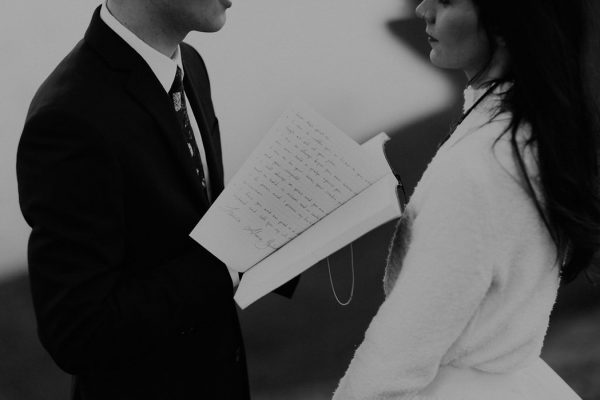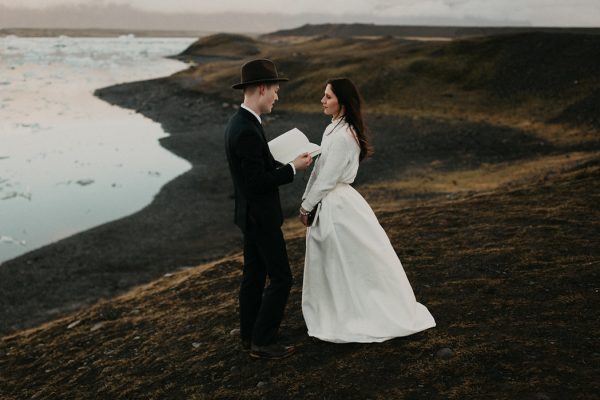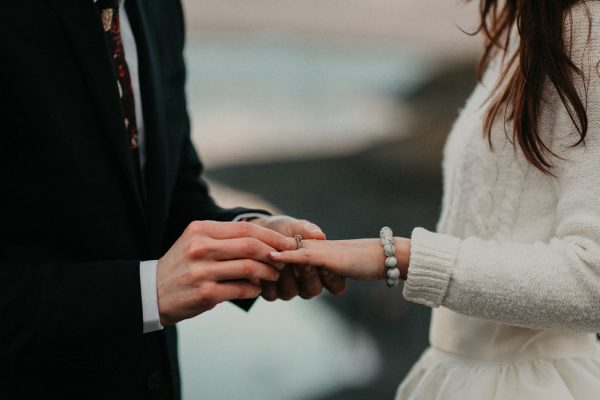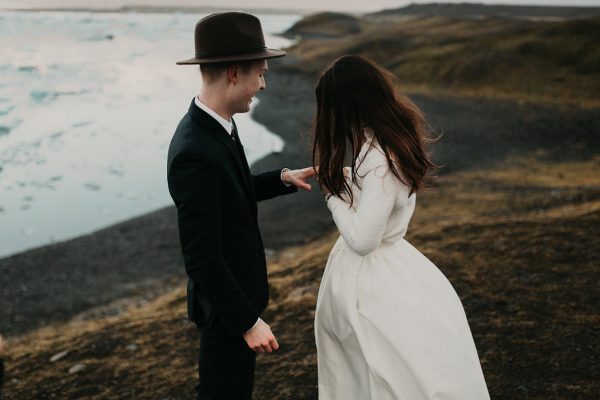 Jacob's fashion inspiration was about the same as mine; just having a winter-y feel but also staying stylish. We knew that dark blue with the pop of color tie would be perfect for him.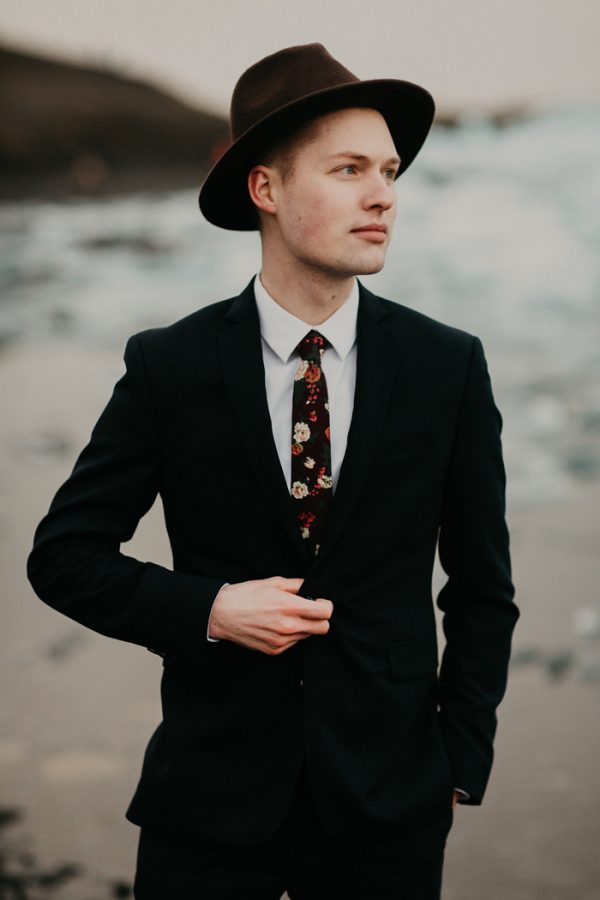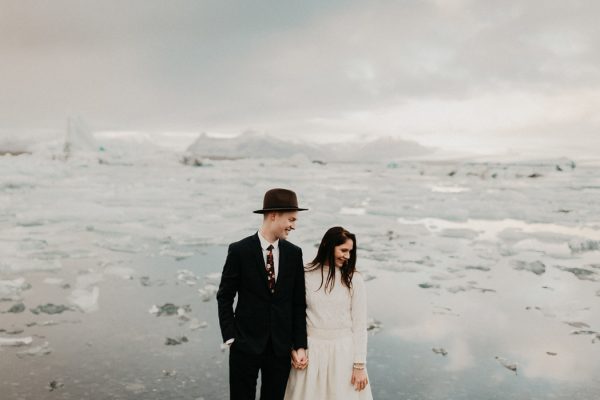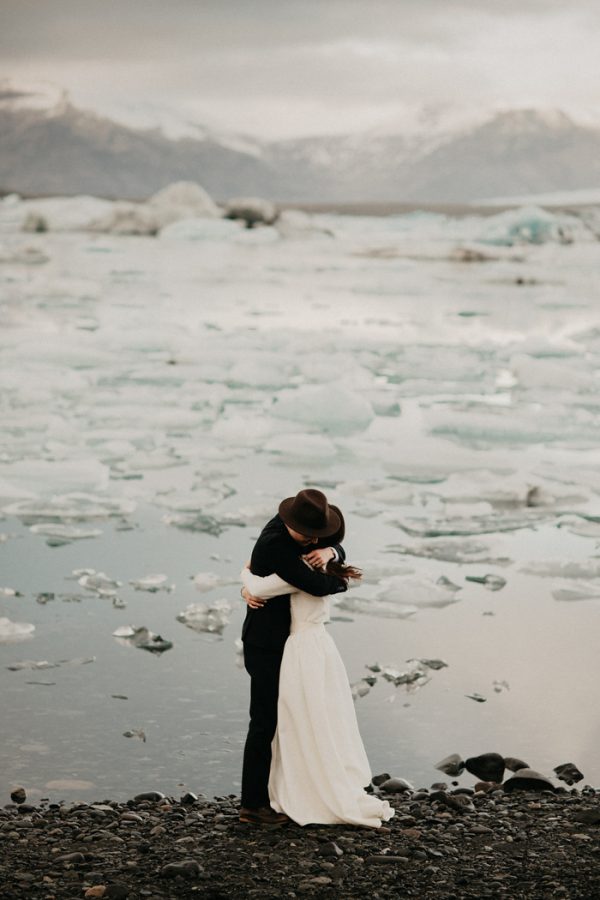 Honestly, don't take it too seriously. Be prepared to have an open mind on the day of because like Murphy's Law says, "What can go wrong, will go wrong." For example, the first place our photographers wanted to take us to in the valley of a mountain ended up not working out at all at the time of us arriving. Instead of getting bummed, we went with the flow and ended up finding an even better "first look" and vow reading location.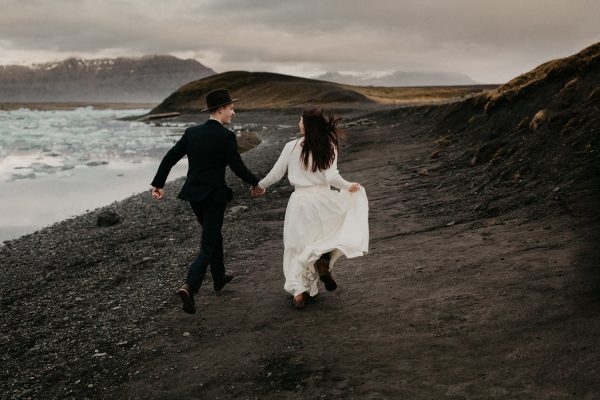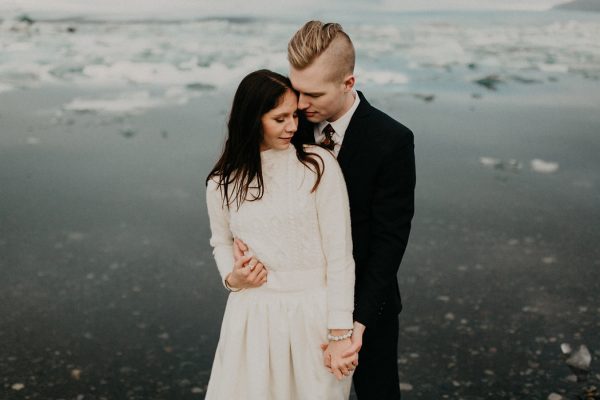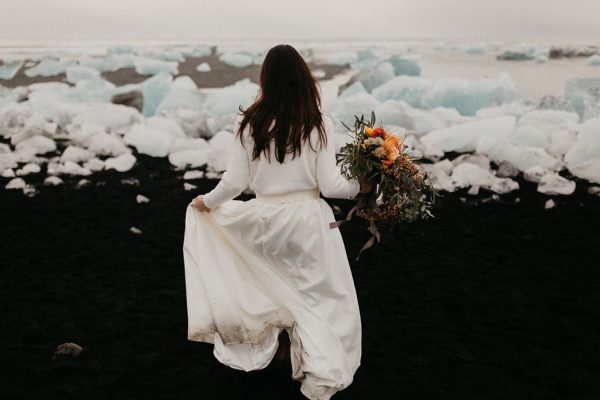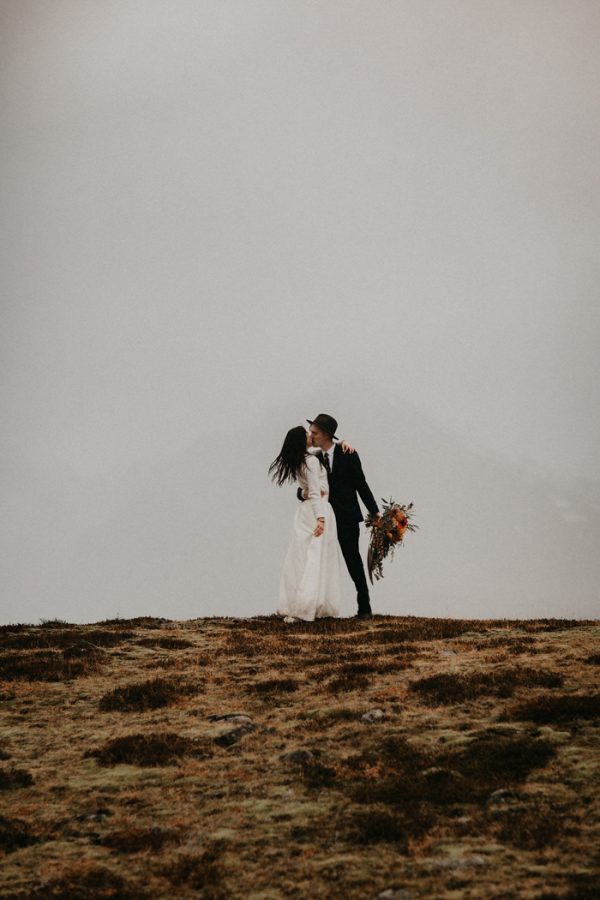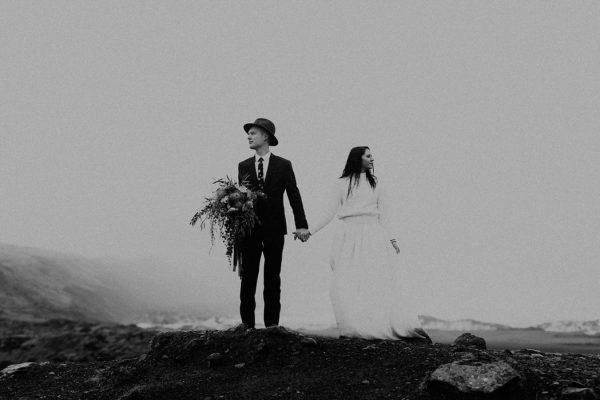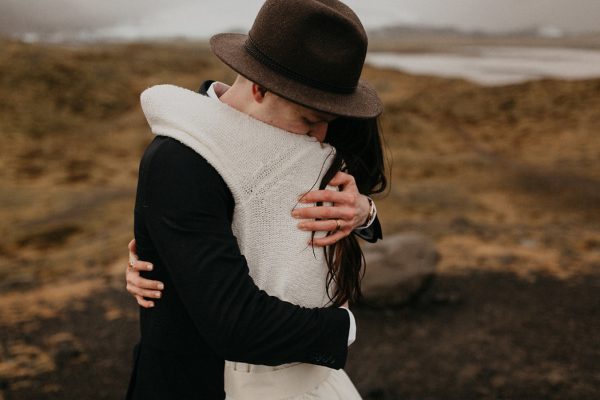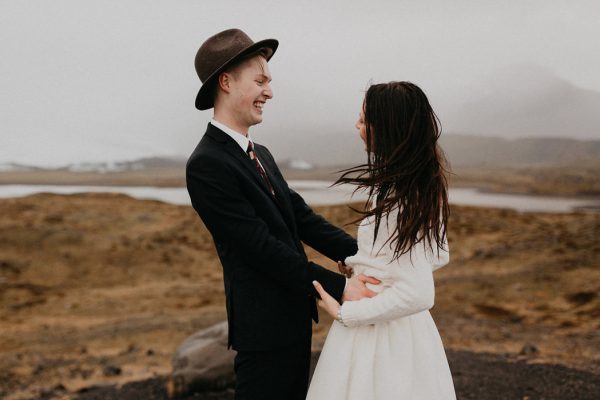 Working with Cody & Allison aka the GREATEST PHOTOGRAPHERS was a dream. They are the friendliest, most down to earth people ever. We had an immediate connection with them when we first met them face to face at the car rental depot at Keflavik International. They inspired us so much the day of and kept us energized to go from location to location. They worked so hard to get the best pictures of an Icelandic elopement ever. (We're just a LITTLE biased buuuuuut I mean have you seen their pictures??)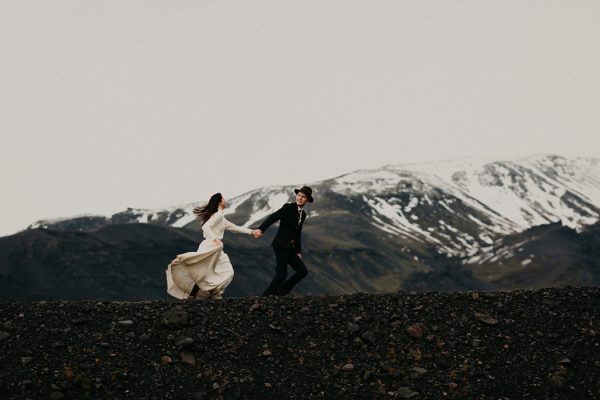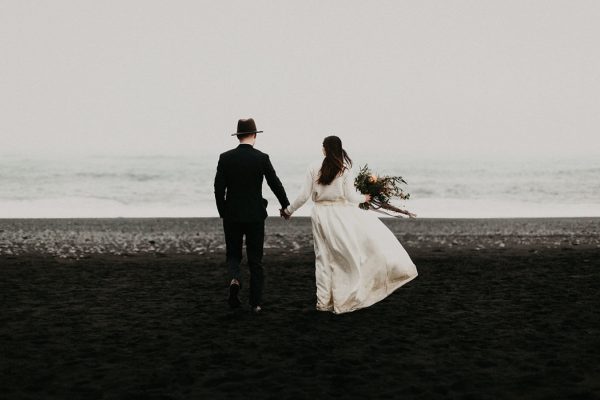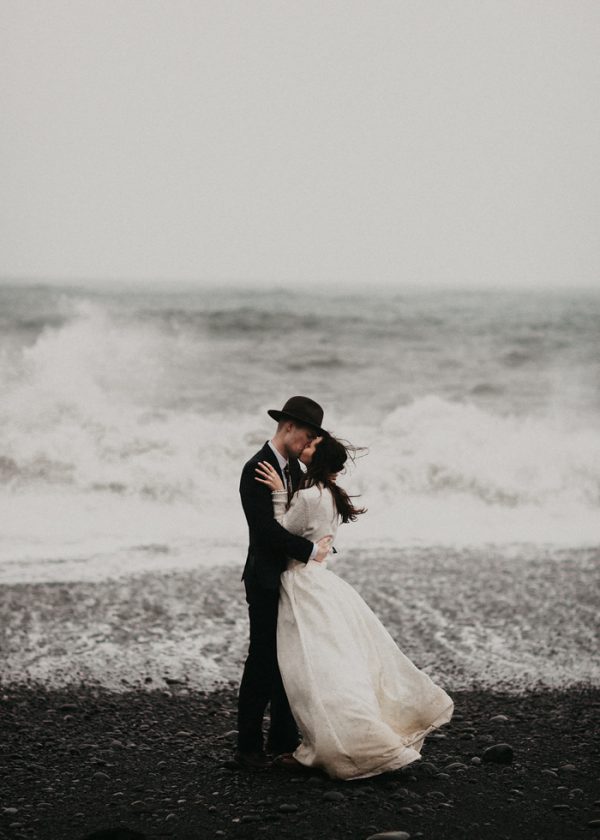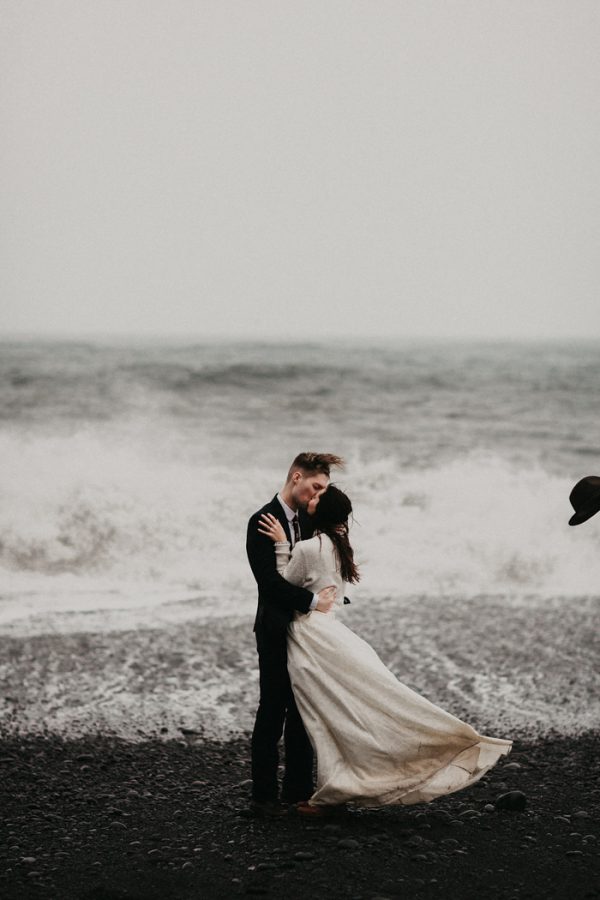 Soooo in a few of the pictures, you'll see our legs covered completely by the ocean tide on Black Sand Beach. That was not planned. We were just running out to where we thought the edge was and getting our picture taken but then the tide came up a lot further than we had expected. Our legs and shoes and socks got soaked. It was so funny and shocking!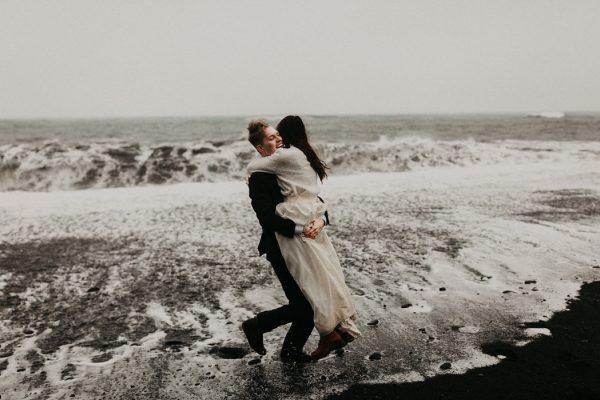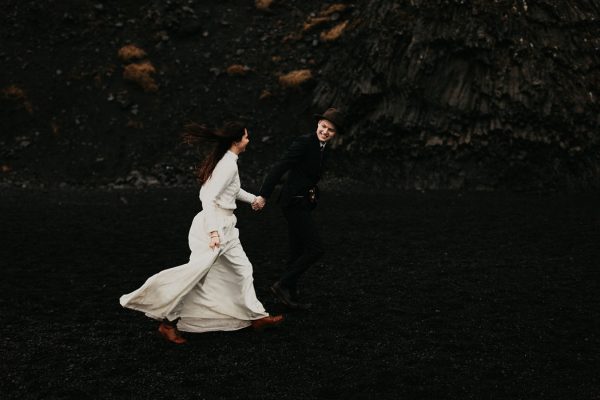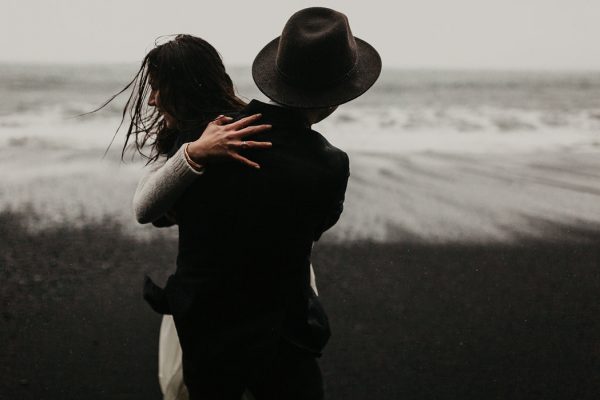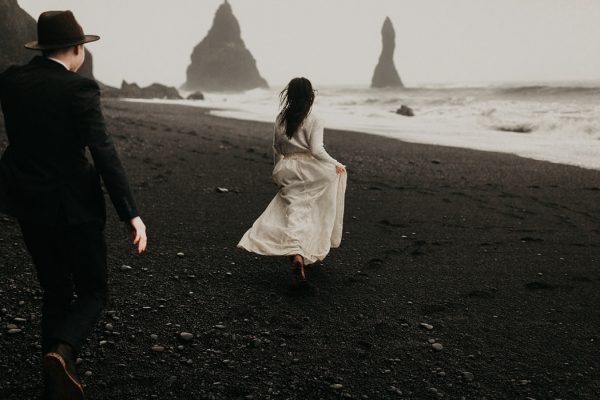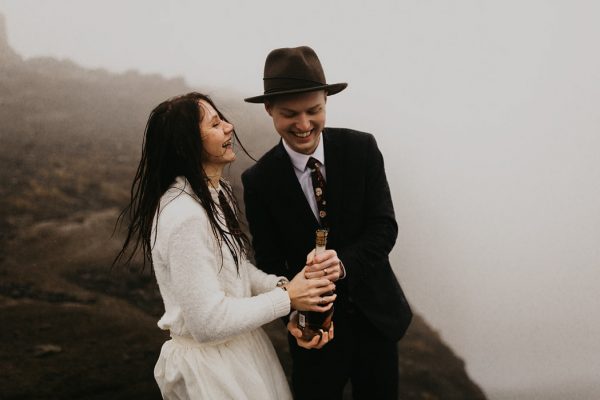 For me, the most memorable part was on the cliff in Vik. It was so surreal being up there and it felt like we were the only people in the world. We popped the bottle of champagne over the edge and tossed the flowers over as well. It was like a dream.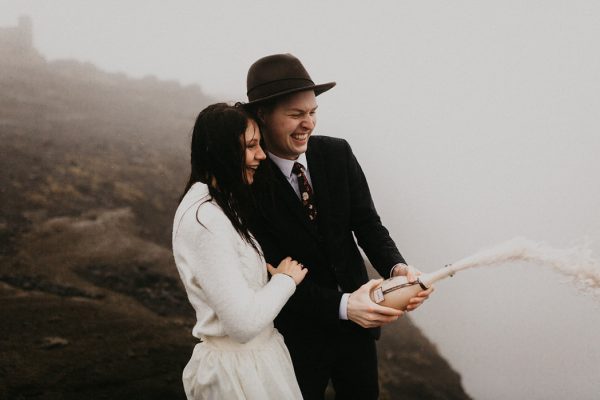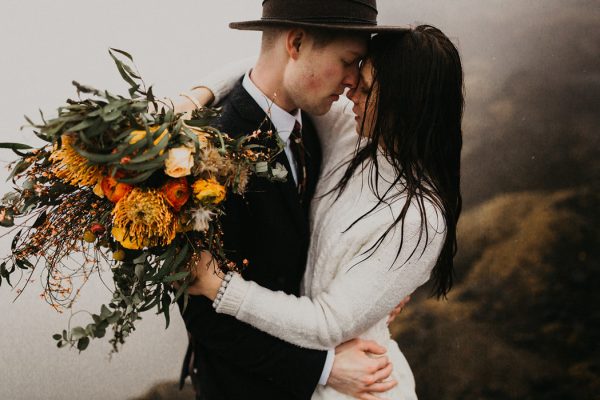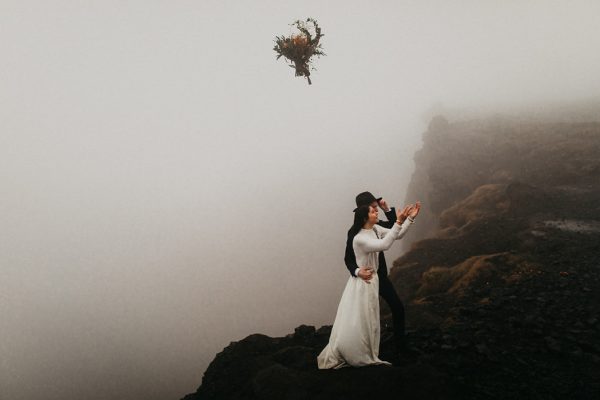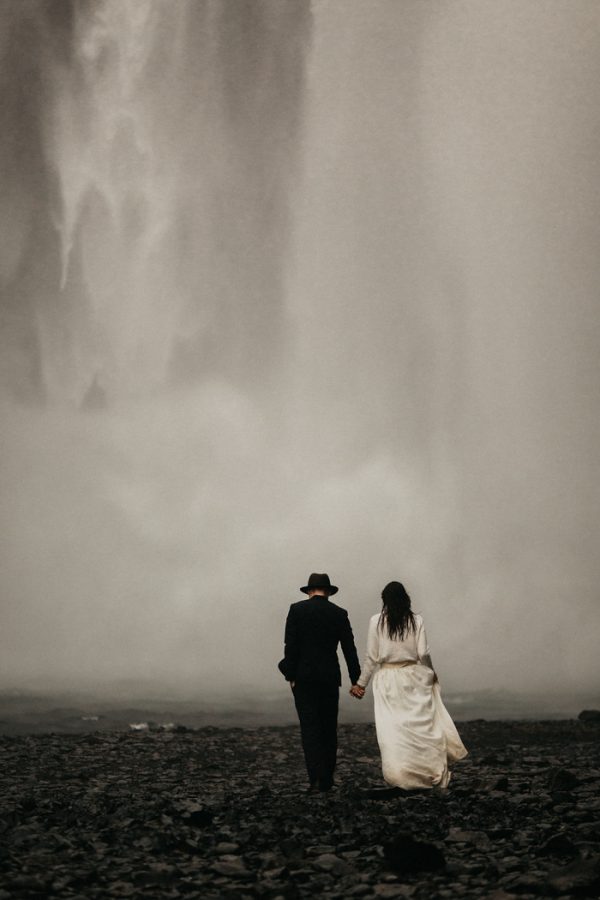 Congratulations to Alena and Jacob, and a very special thanks to Cody & Allison Photography for sharing this couple's extraordinary elopement with us. Can't get enough of this Nordic island country's mysteriously epic vibes? Get inspired with this beautifully wild Iceland bridal shoot!