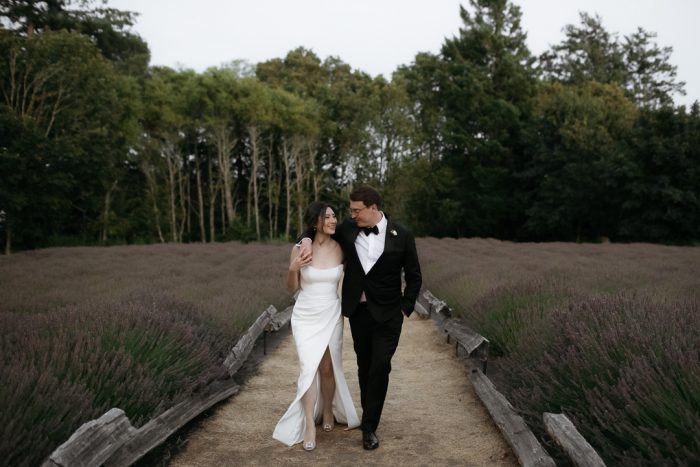 Andrea and Jason had a clear vision for their wedding: they wanted to combine the elegance of an elevated garden party with the energy of a raucous party. With that in mind, they chose a rustic venue and meticulously thought of ways to inject fresh, modern, and personal touches into every part of the property. From the color-blocked florals to the bright orange and yellow rattan loungers—every corner of their Bilston Creek Farm wedding was vibrant, fresh, and reflected the overall tone they wanted to set for the weekend.
With a blend of old-world charm and contemporary luxuries, the farm was a perfect setting for their big day. As the guests gathered for the ceremony under a centuries-old tree where the ikebana-style arrangements stood out against the minimal white decor and chairs. As the sun set, the reception kicked off at the open area of the orchard. The towering and low floral arrangements, set against an all-white tablescape, created a stunning contrast. Bursting with color, the colorful blooms truly made the venue come to life.
This couple devoted a lot of care and attention to every detail, resulting in a truly stunning celebration that perfectly reflected their unique style and personalities. Luckily, Junebug member Meghan Hemstra was there to capture every precious moment, allowing us to relive the magic of their special day through her stunning photography. So keep scrolling and immerse yourself in every beautiful detail.
The Couple:
Andrea and Jason
The Wedding:
Bilston Creek Farm, Vancouver, Canada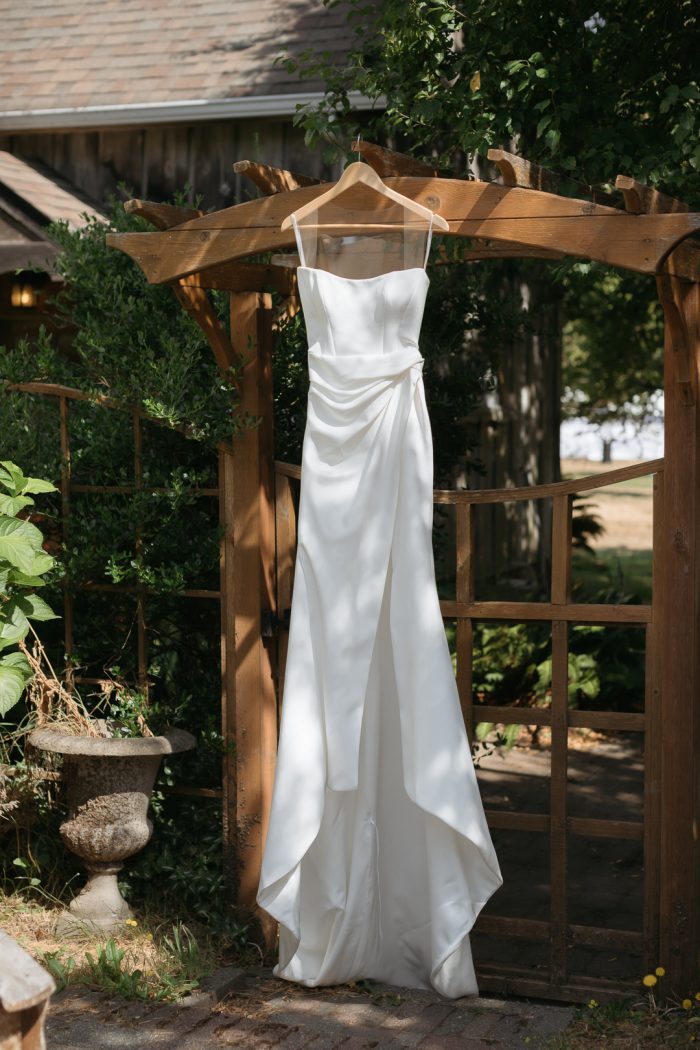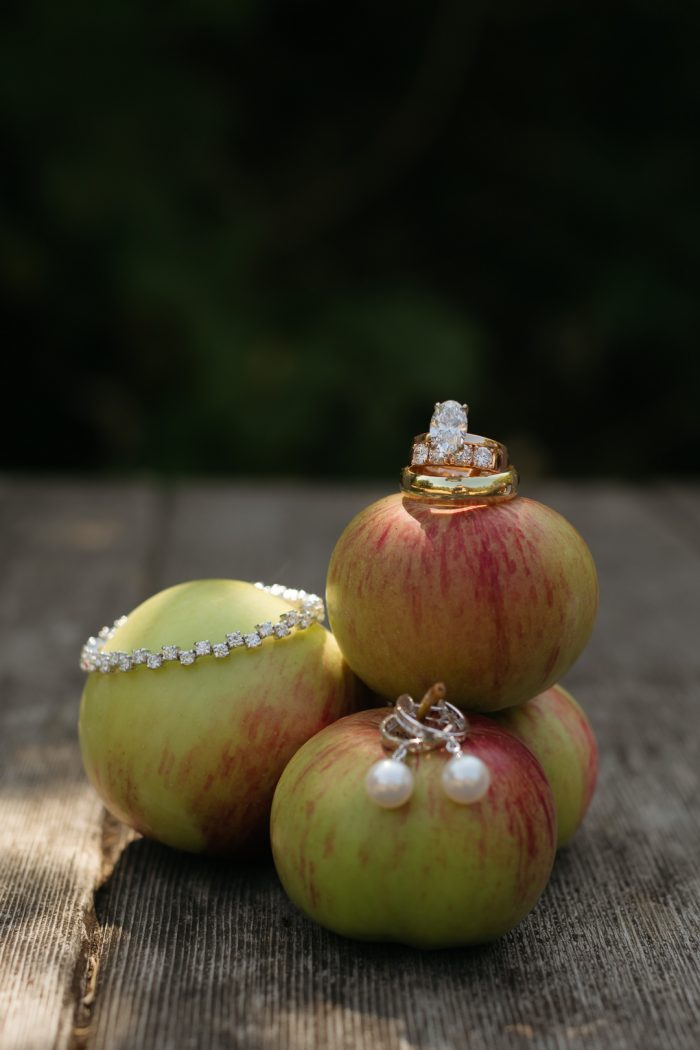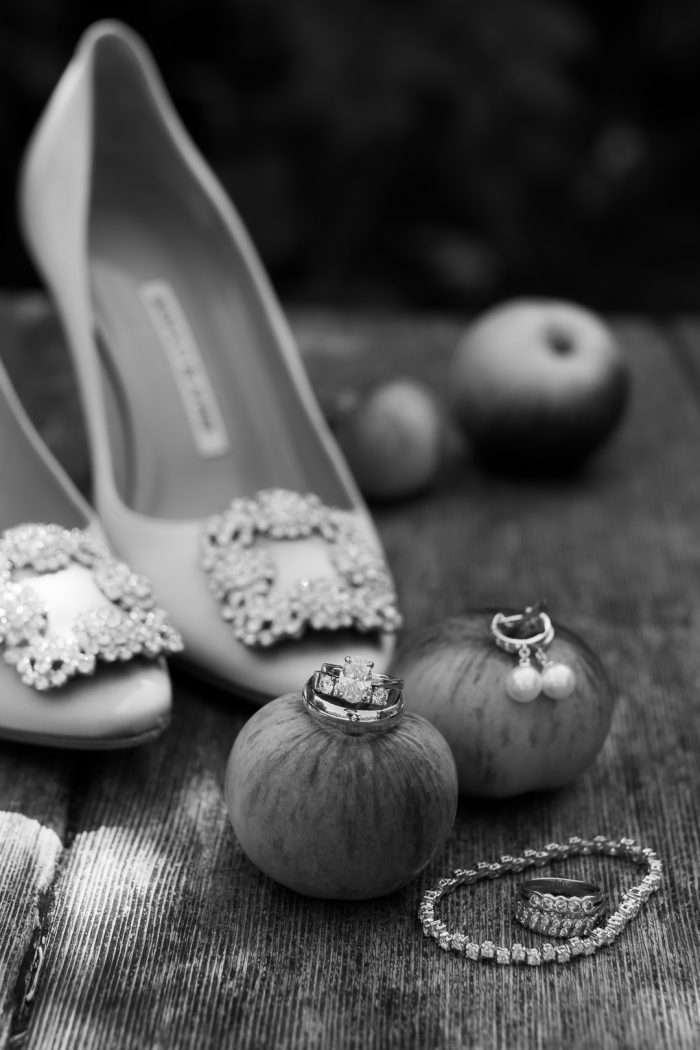 Why A Color-Blocked Modern Yet Rustic Bilston Creek Farm Wedding
Throughout the planning process, we consistently zeroed in on the theme of "when elevated garden party meets raucous party" as our guiding principle for the overall tone of the wedding. We balanced out the feel of a fancy sit-down tasting menu with upbeat music in the background. We ended formal speeches on our itinerary with "yam seng" toasts, where Jason and I went table to table loudly "cheers-ing" the groups while downing our beverages. One of the highlights of the reception was when "Love Story" came on by Taylor Swift, and our tables started belting the lyrics in unison. Of course, we ran over to join in on the chorus. I was so glad our photographer Meghan Hemstra captured the moment for us!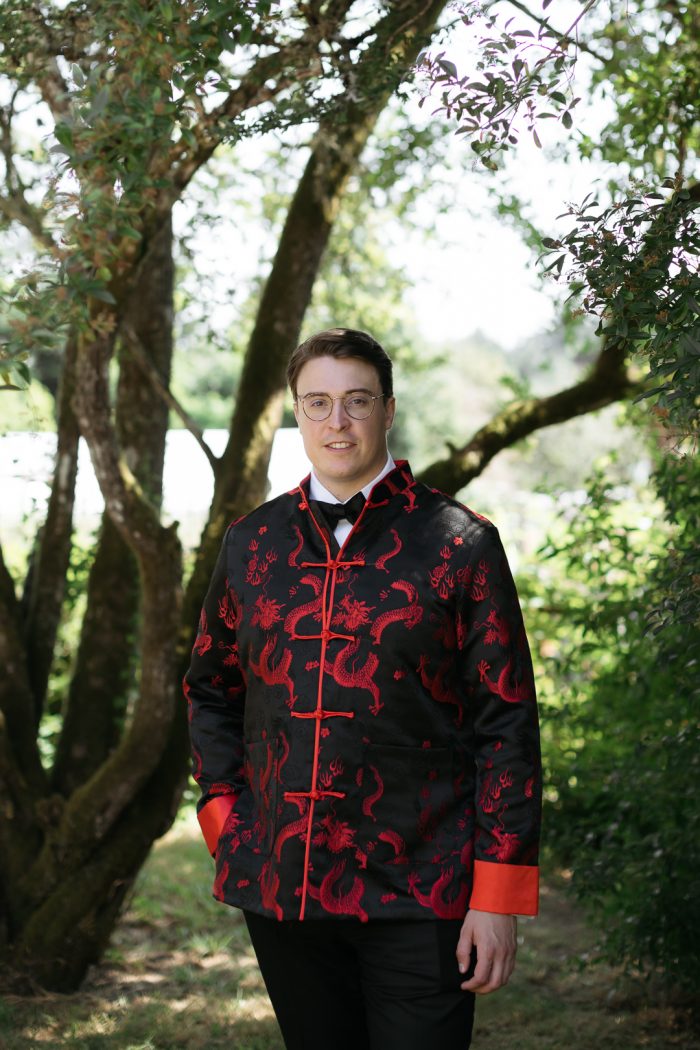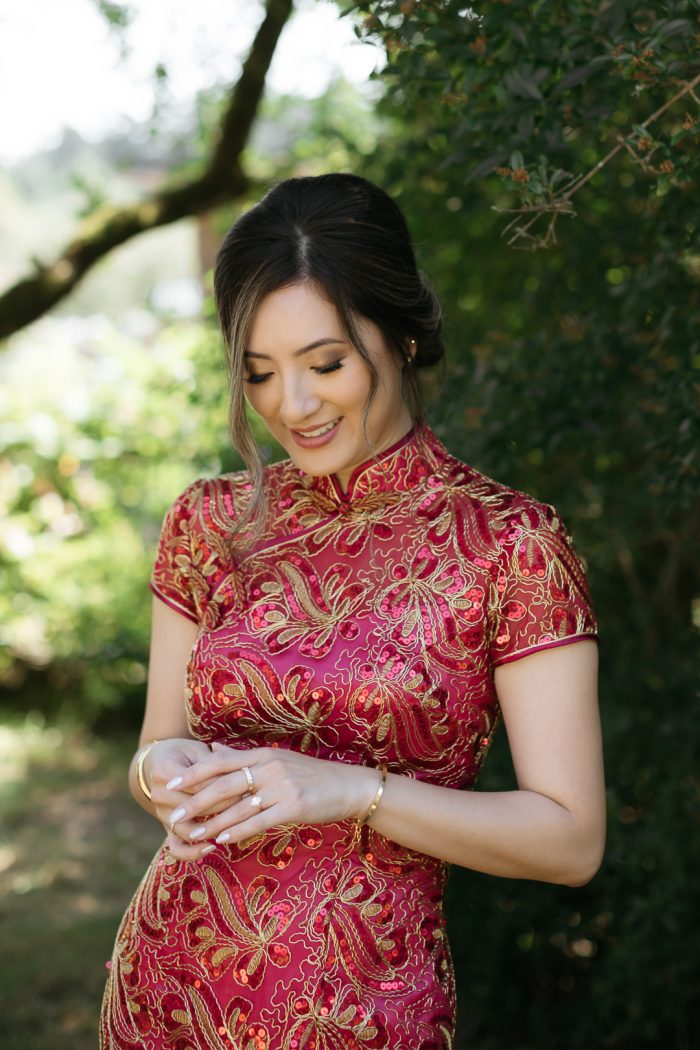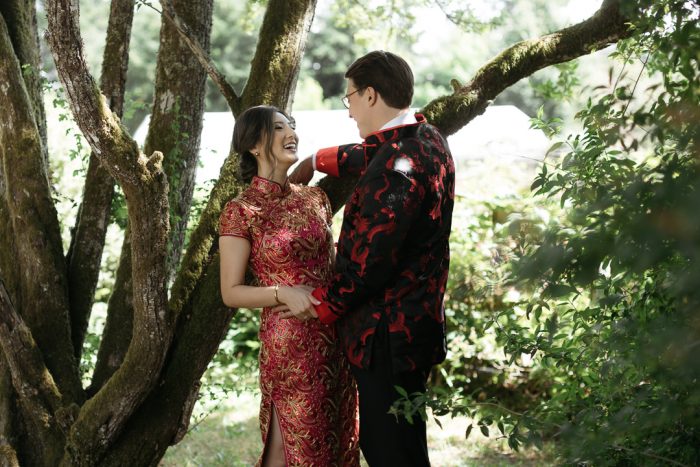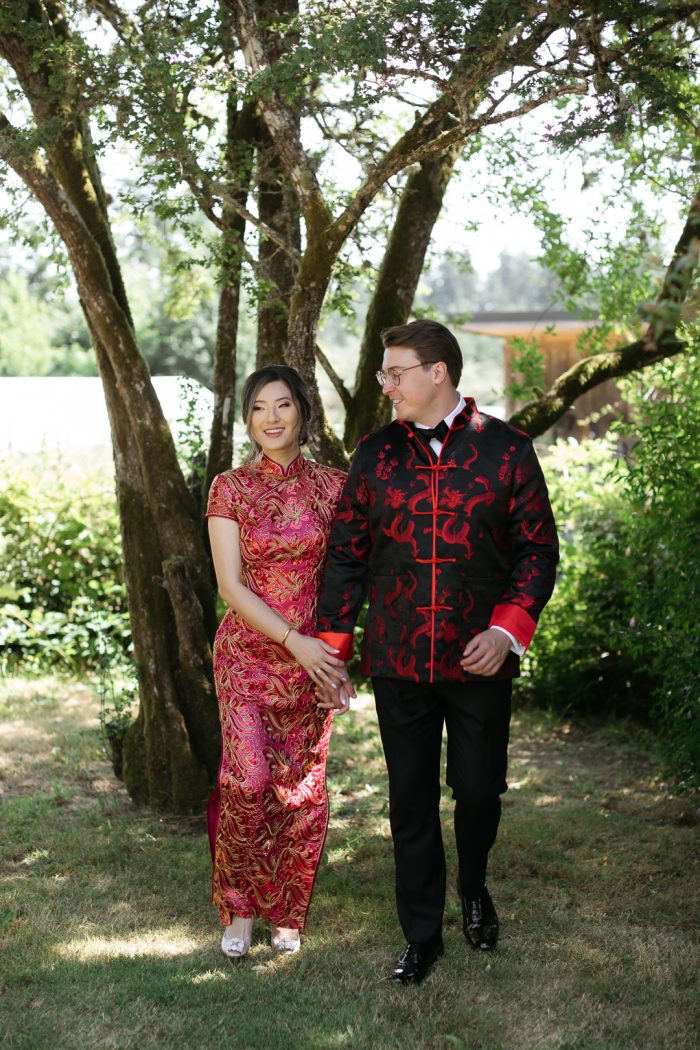 How They Knew That Bliston Creek Farm Was The Perfect Venue For Their Big Day
Jason and I had only casually seen two other venues before choosing Bilston Creek Farm. The funny thing is that we had never even seen Bilston in person and only toured it through Facetime because of travel difficulties during the COVID era. We only took half a call to realize it was "the one." We already had ideas about how to transform different parts of the farm for different events throughout the wedding weekend. Jason and his family grew up going to the island every summer, so deciding on a venue in Victoria meant a lot to us. For background, Bilston Creek Farm was one of the first registered settlements of the Hudson's Bay Company, one of the first working farms in British Columbia, and now a modern-day lavender farm—their current-day flagship crop. Bilston was the perfect blend of paying homage to history while weaving in some modern-day luxury.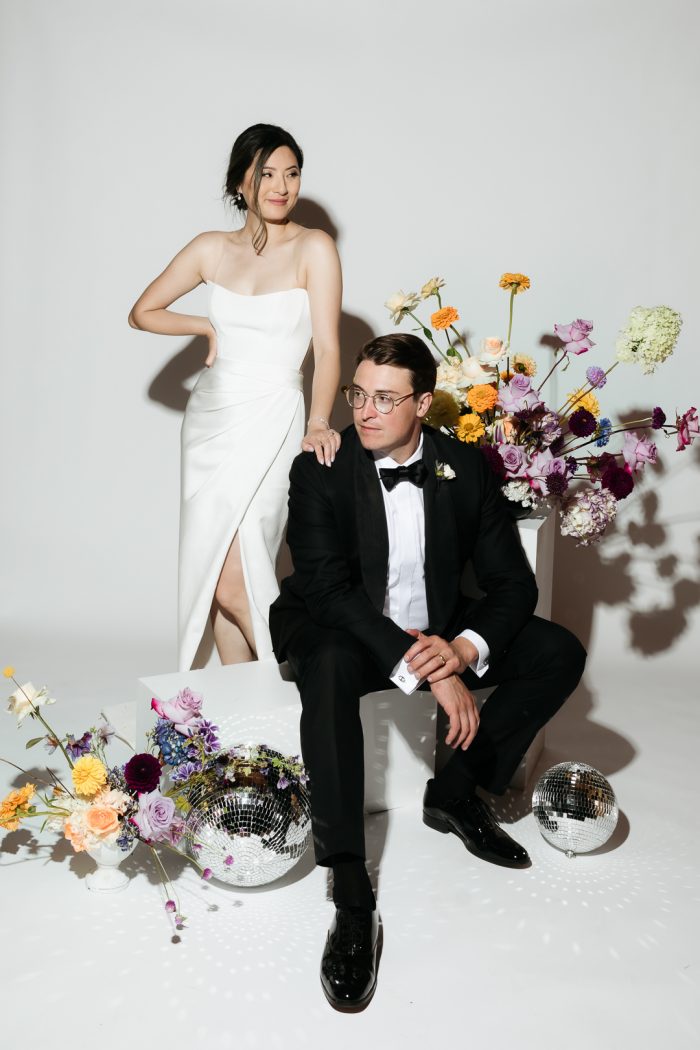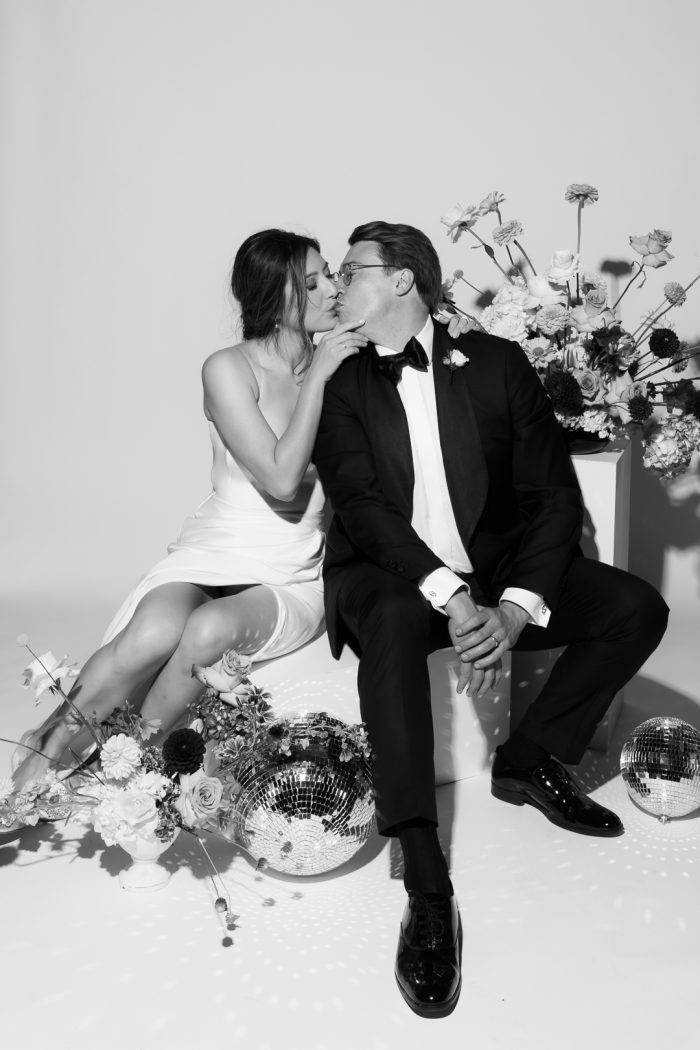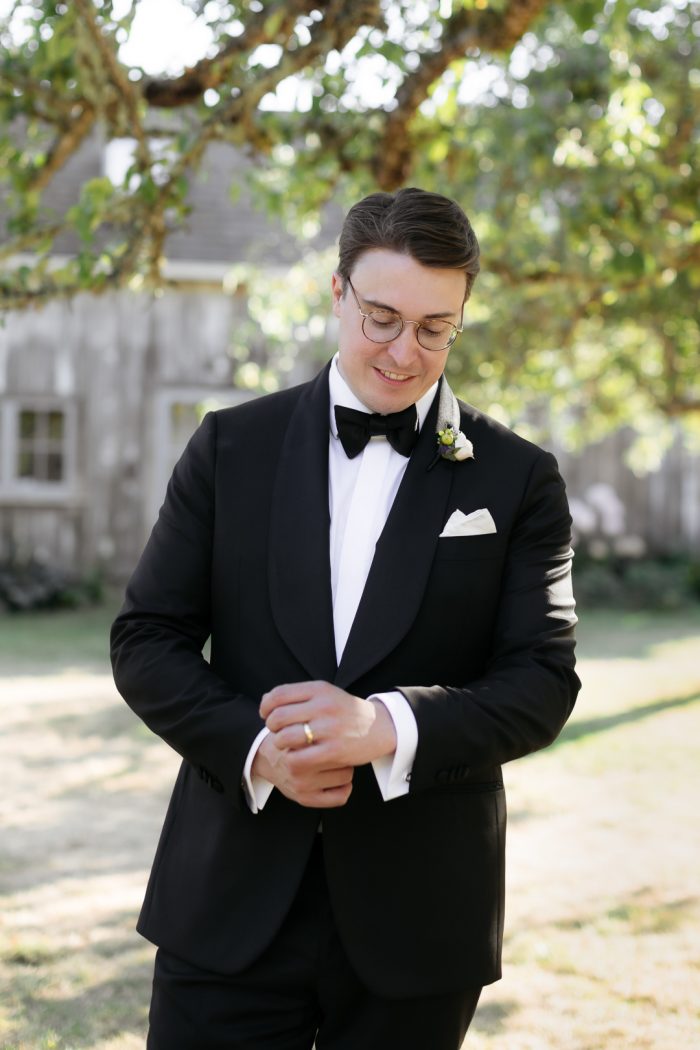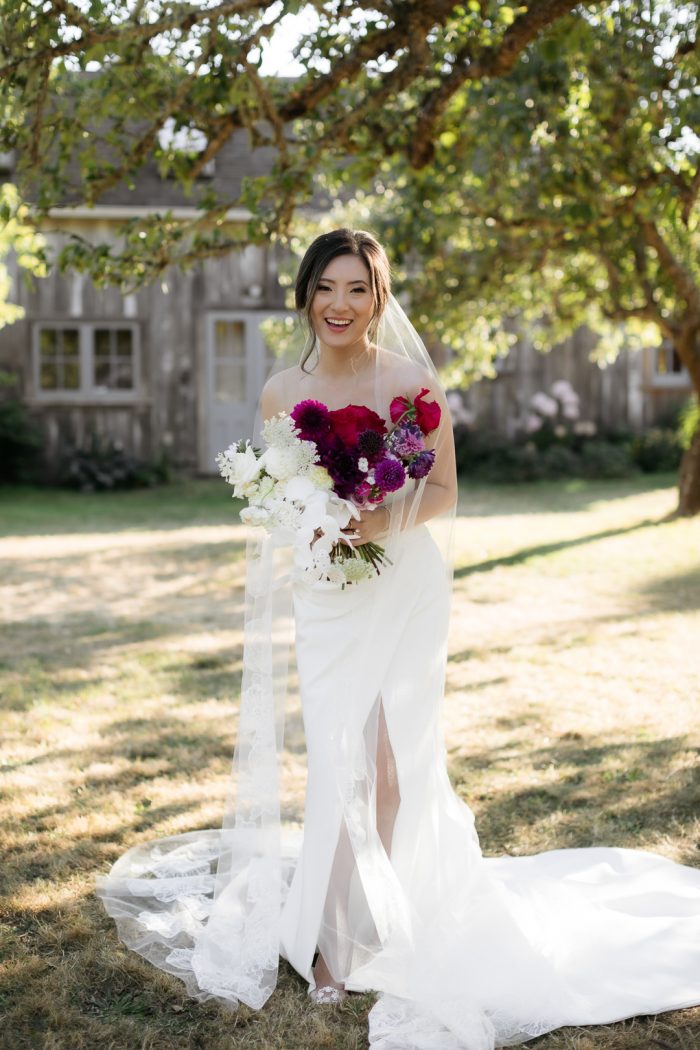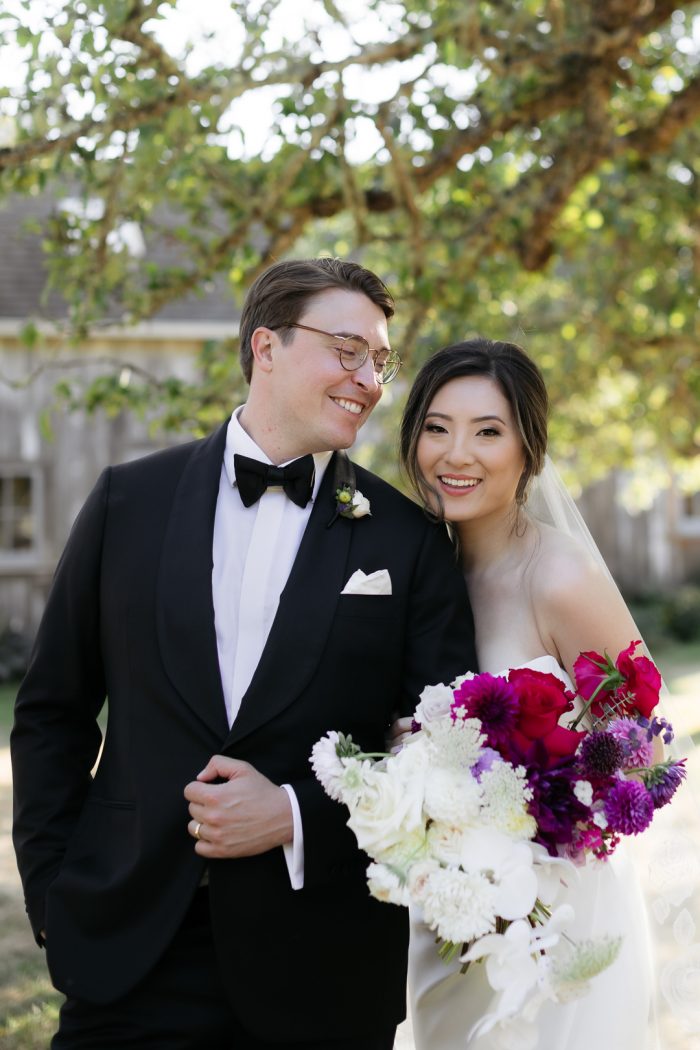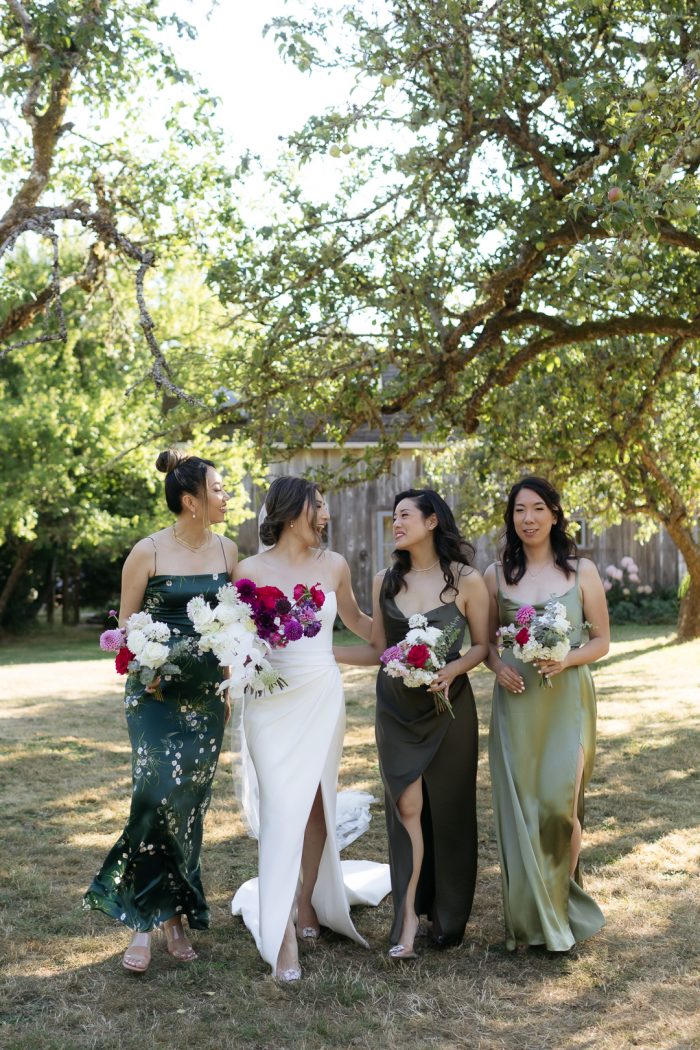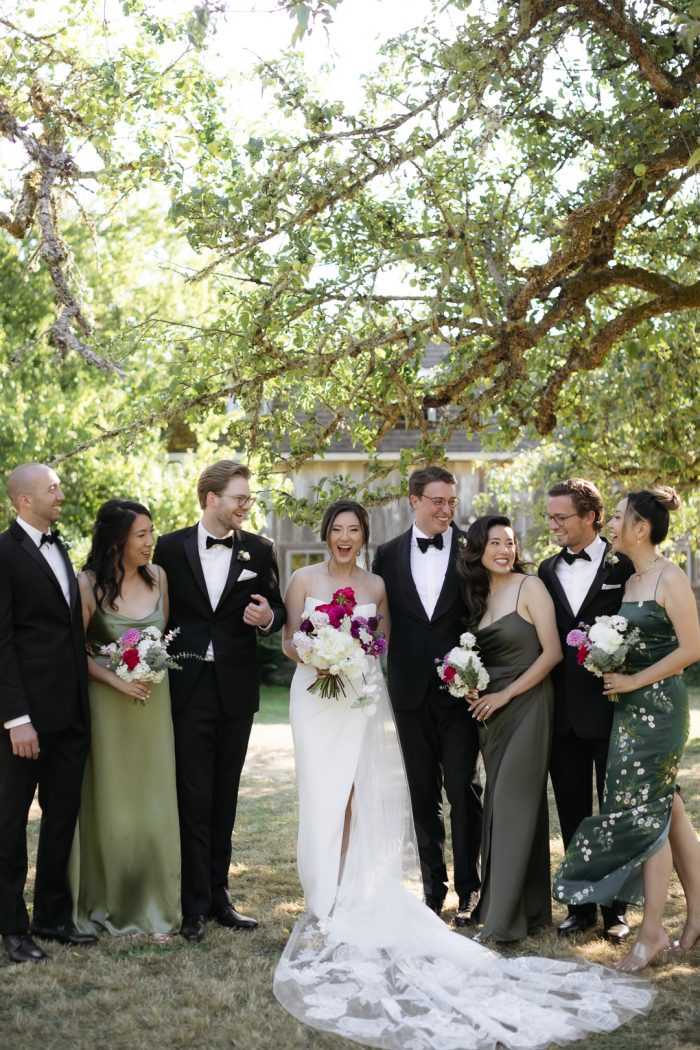 The Inspiration Behind The Color-Blocking Theme
When we had chosen Bilston Creek Farm, we were very aware of how naturally rustic our venue was, so we made it a priority to be meticulous in thinking of ways to inject fresh, modern, but personal takes into each part of the property in use. Jason and I have always gravitated toward color, so we intentionally mixed it in wherever fitting within our decor. From intentional color-blocked florals to bright orange and yellow tones amidst our rattan loungers, we wanted each corner of the farm to look vibrant and fresh – reflective of the overall style we wanted to set for the weekend.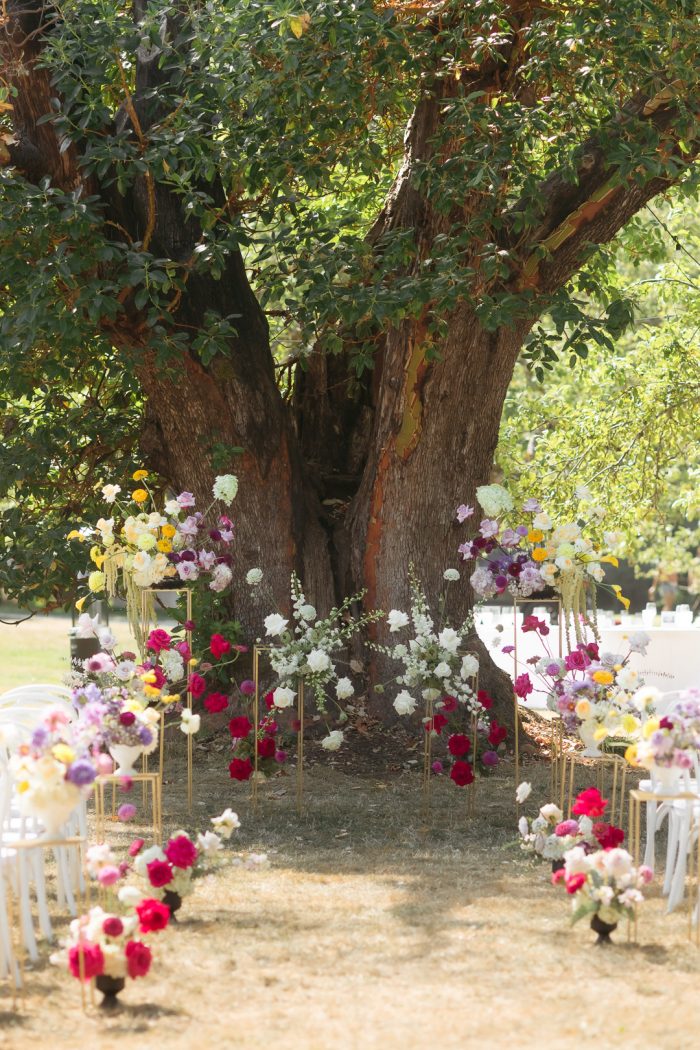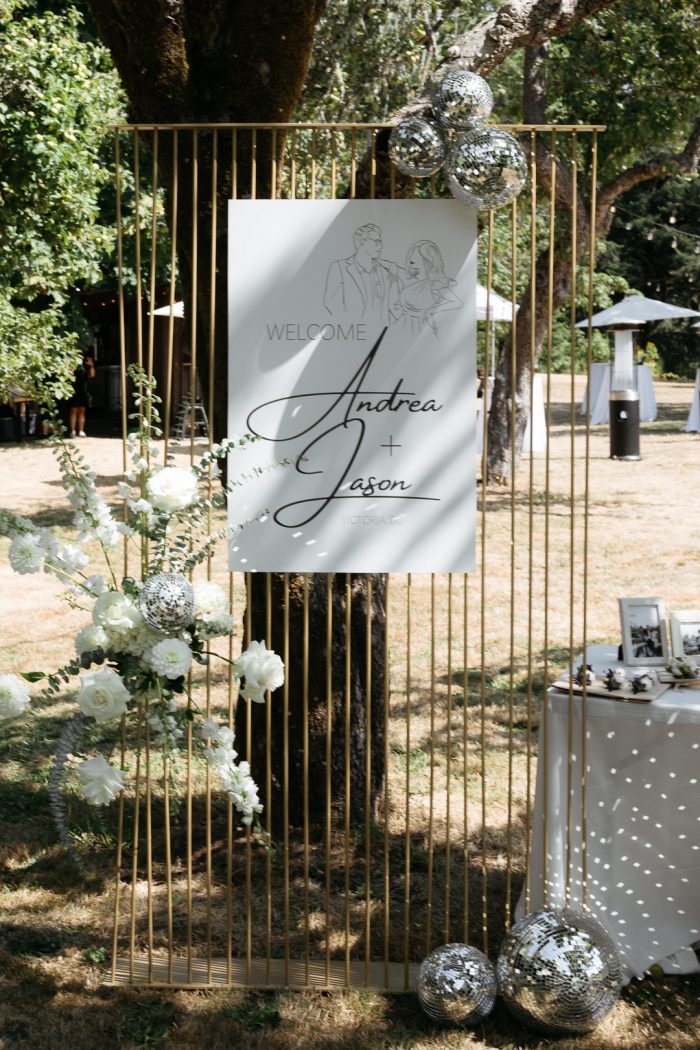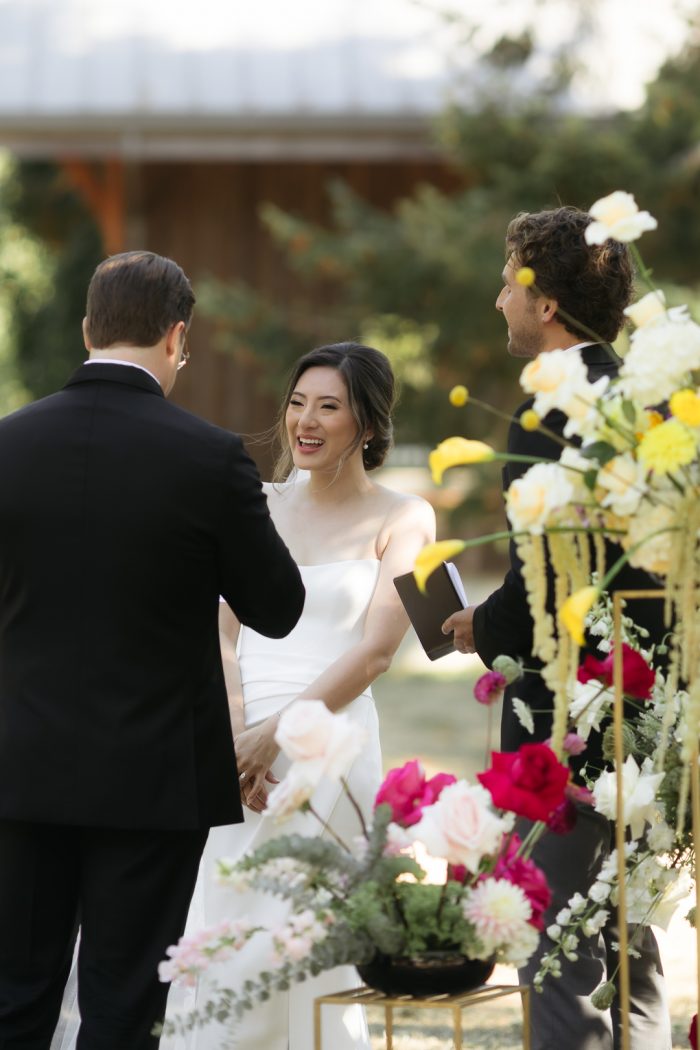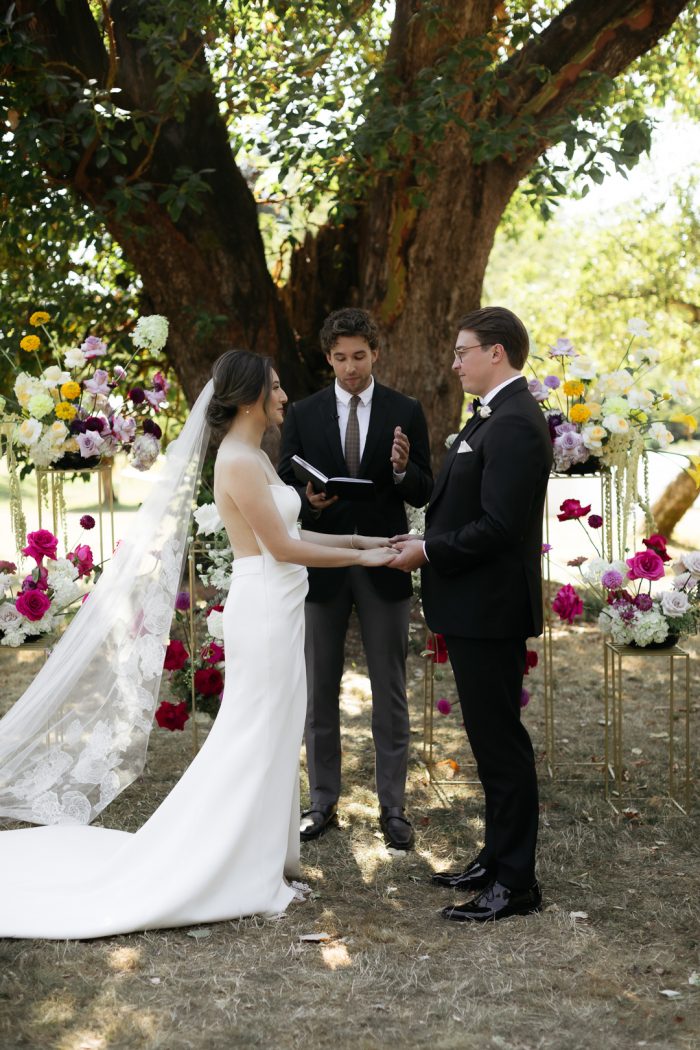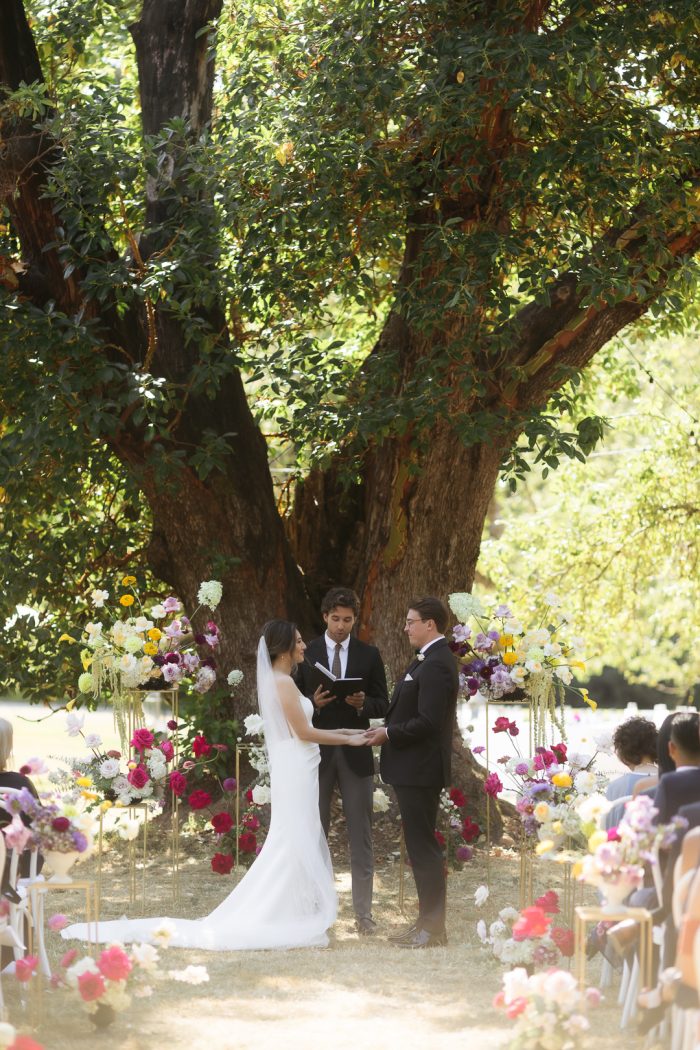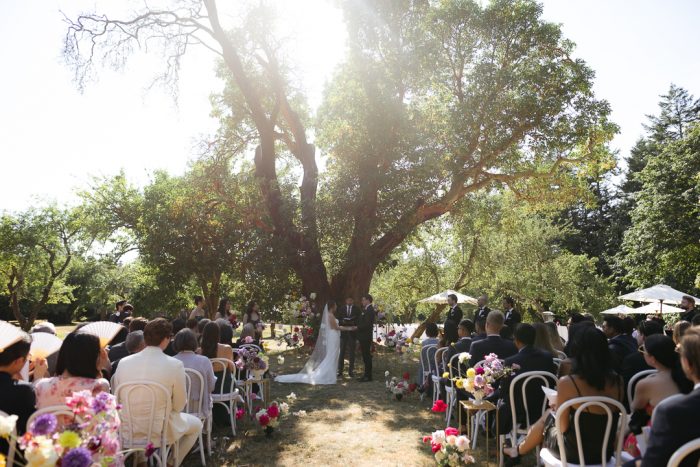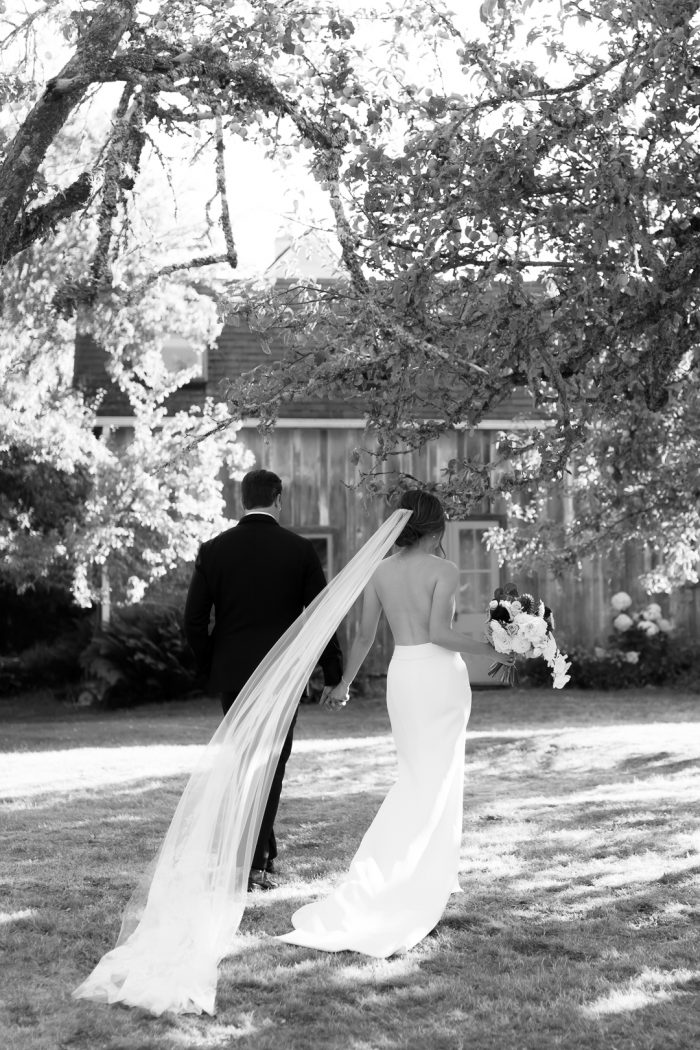 Honoring The Bride's Heritage Through A Traditional Chinese Tea Ceremony
One of the most memorable parts of the day was getting to do a traditional Chinese tea ceremony ahead of our Western ceremony. Jason and I actually did our first look with me in my cheongsam instead of my white gown. It meant so much that we got to honor my heritage and tradition while bringing our two families together to get their blessing for our wedding in a sentimental way.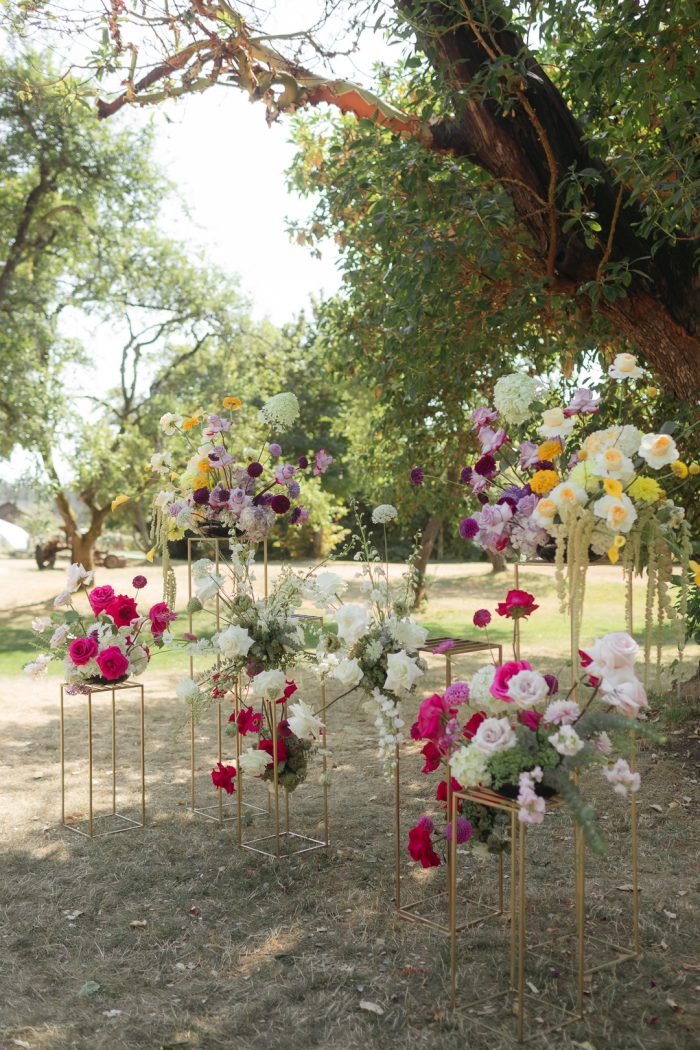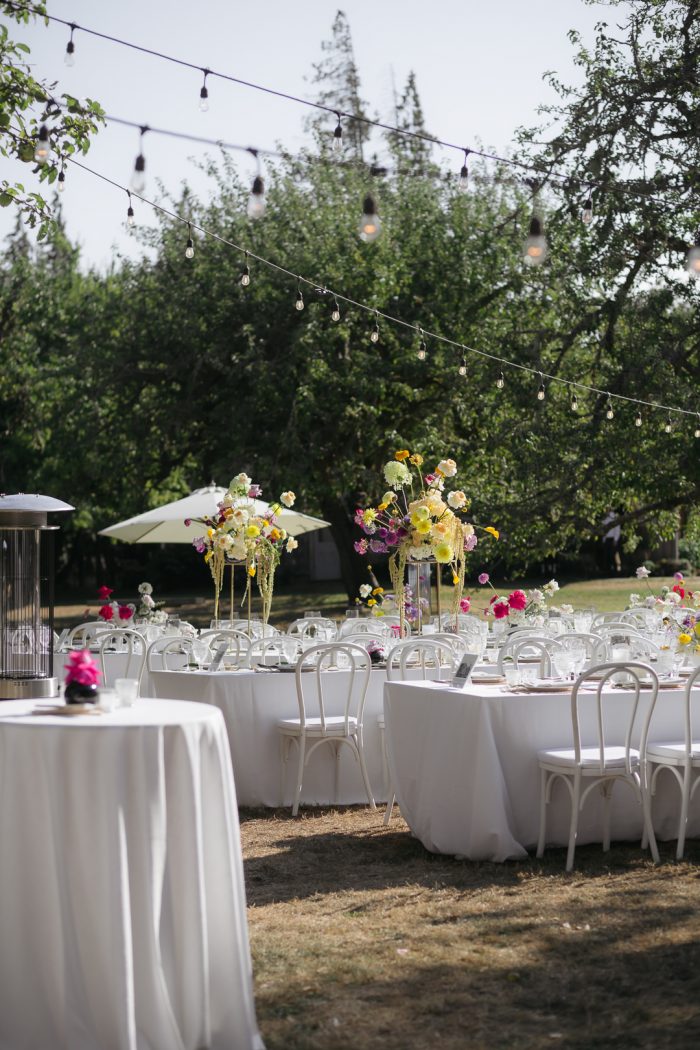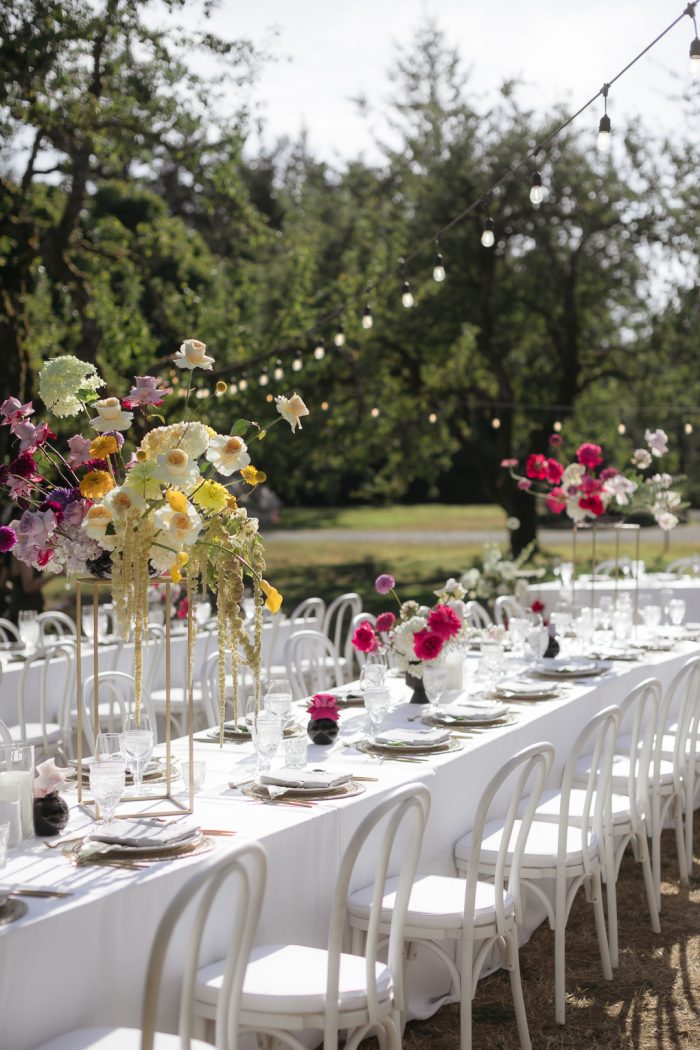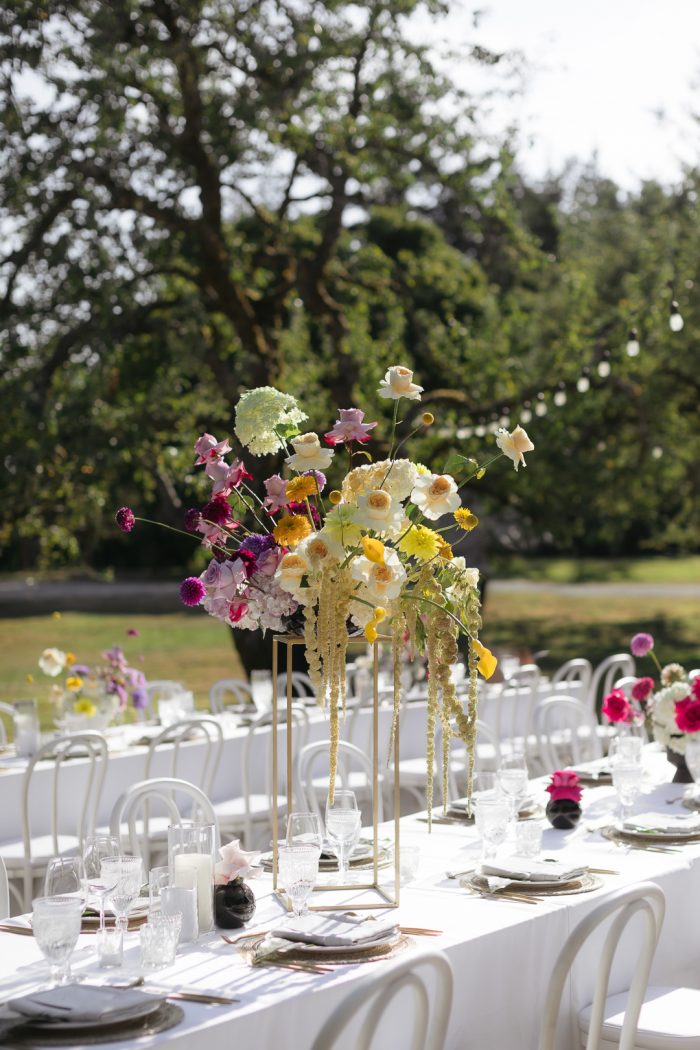 They Created East-Meets-West Wedding Menu With Their Celebrity Chef Friend
Food has always been a huge part of our relationship, so we wanted to make our wedding day menu extra special for our guests. We knew we wanted to pay homage to Chinese wedding traditions while injecting inspiration from some of our favorite New York dishes. With the help of our friend, Top Chef Canada winner Chef Paul Moran, we created a bespoke tasting menu that fused East meets West tradition with his specialty of sustainably and ethically foraged ingredients. We stretched our East meets West vision into our late-night snacks to round out the evening. Chef fired up the onsite wood-fired oven to make us pepperoni and margherita pizzas late into the night. We also set up a table filled with instant Shin Ramyun noodle cups–a (too frequent) late-night guilty pleasure for Jason and me.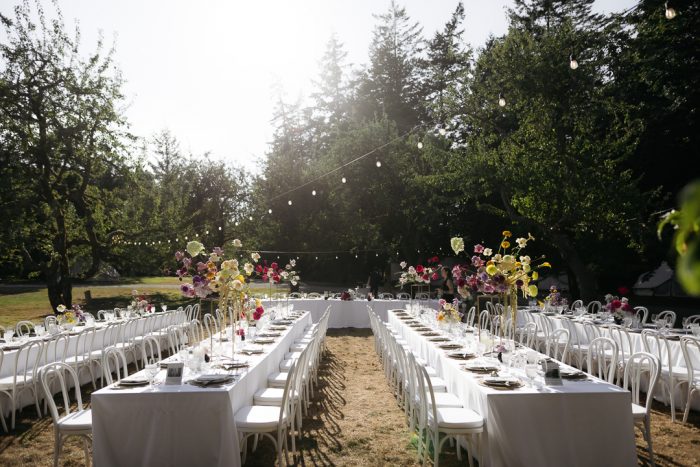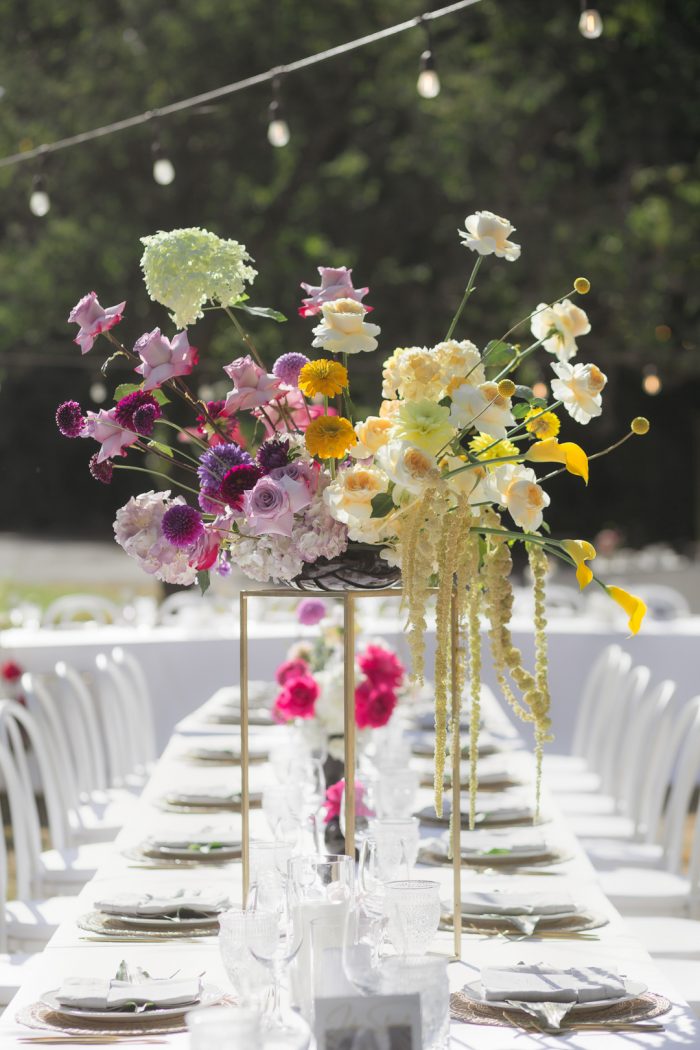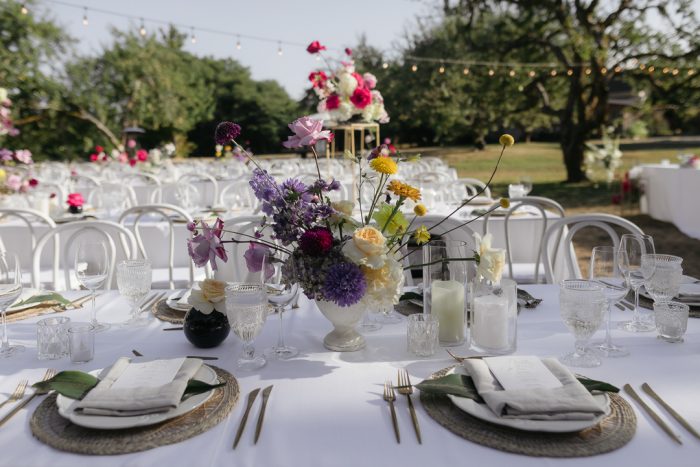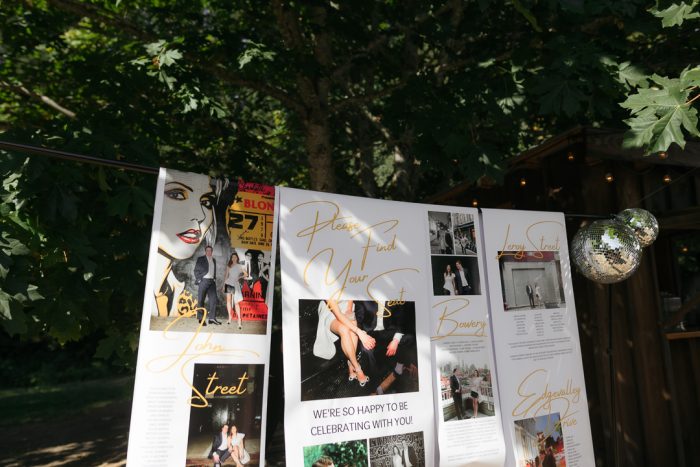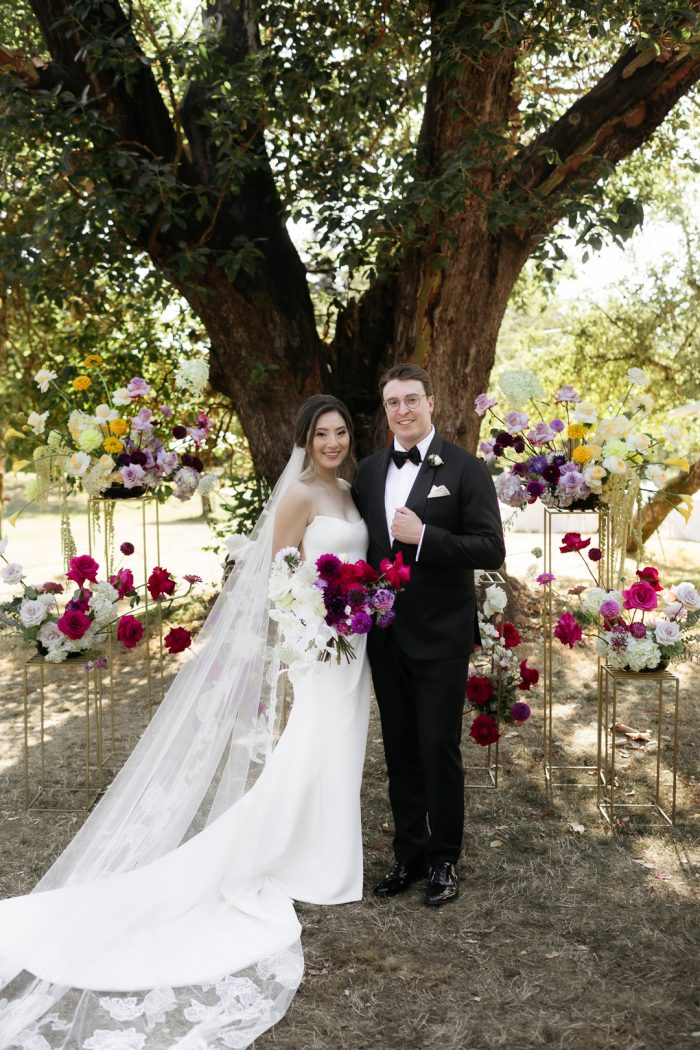 Wedding Advice From The Couple: Don't Sweat The Small Stuff And Keep Your Focus On What Truly Matters
The best piece of advice we received was to not fixate on things that may go wrong on the day of the wedding. No one else would've known about any missed details except for you, so focus on being present in the moment because the day will fly by!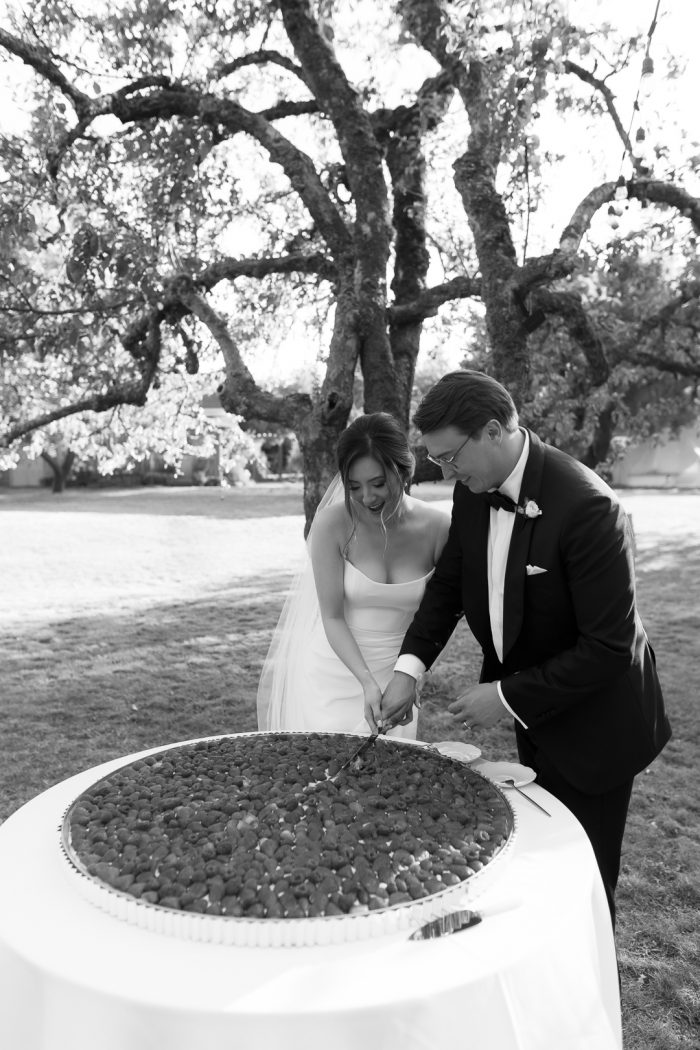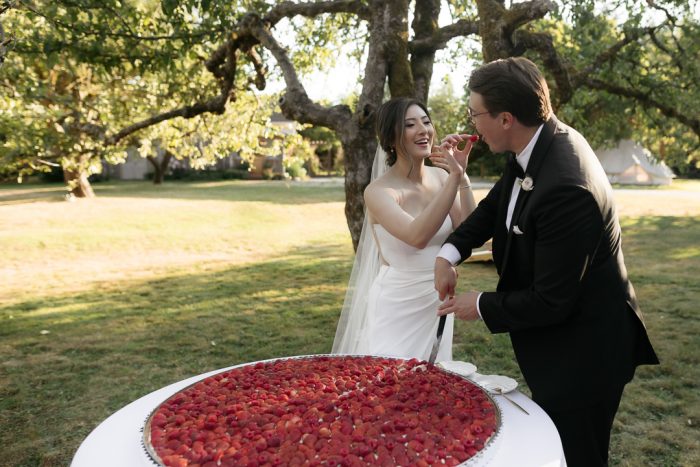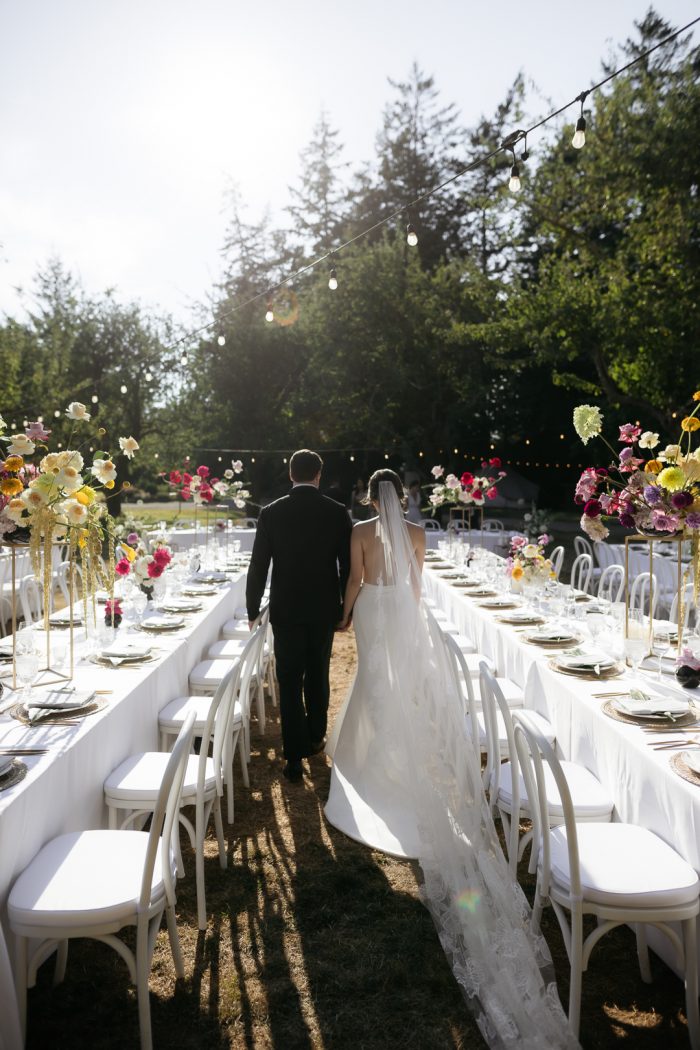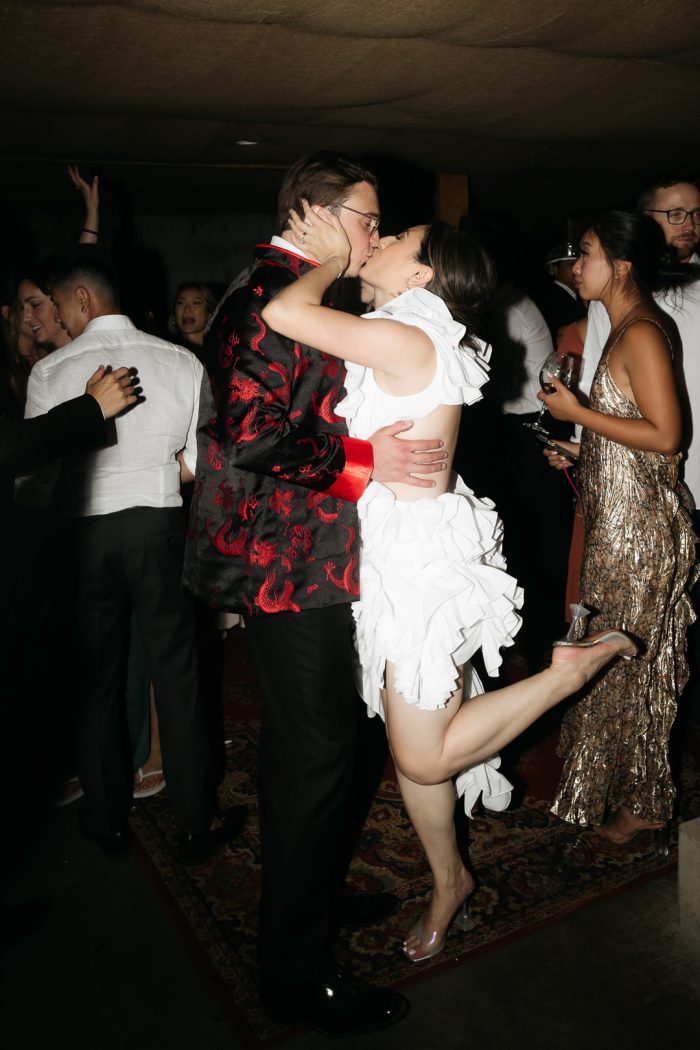 Congratulations to Andrea and Jason on their color-blocked modern yet rustic Bilston Creek Farm wedding. And a special shoutout to Junebug member Meghan Hemstra for capturing every stand-out detail and heartfelt moment throughout the day. To see more beautiful celebrations to pull inspiration from, check out her profile in our directory of the world's best wedding photographers.
Colors and florals can transform a wedding into a breathtakingly beautiful affair—this wedding is your proof. The right combination of hues and blooms can add depth, texture, and vibrancy to every aspect of the celebration, from the ceremony to the reception. Whether you opt for bold and bright tones or soft and subtle shades, there's no denying that nothing elevates a wedding more than a carefully curated color palette and stunning floral arrangements.