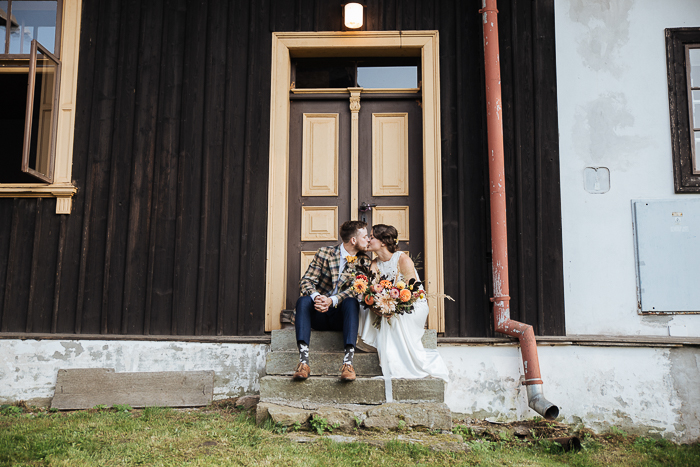 From the DIY decor to the wedding fashion that came from a charity shop, Eva & František's eco-conscious Liberk wedding has our sustainability-loving hearts swooning. The couple, who knew they wanted to tie the knot in a church, struggled to find the reception venue of their dreams until they stumbled upon an old clergy house from the 1600s.
With the use of rentals from NFCP Rental Equipment, simple but showstopping florals from Two Plus Love Studio, and fairy lights, they transformed the venue into a free-spirited yet romantic space. Although the two focused heavily on being sustainable, they didn't skip out on the fun. Their day also included a beer Volkswagen van from Bulli and a first dance song by a psychedelic rock band that featured some colorful language.
We're so thankful that Ceranna Photography was there to capture the essence of the day. Keep scrolling to see how a sustainable wedding can be both green and lively.
The Couple:
Eva & František
The Wedding:
Liberk, Czech Republic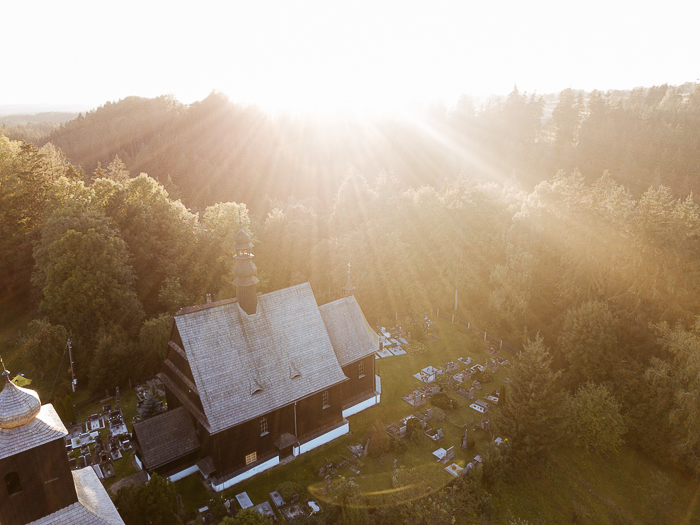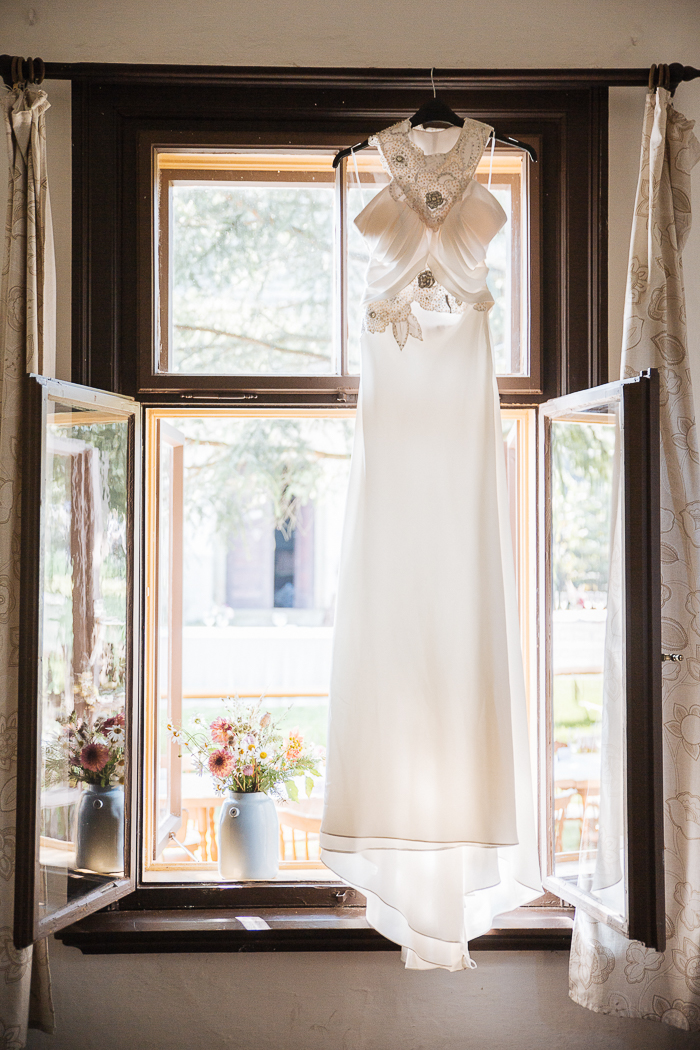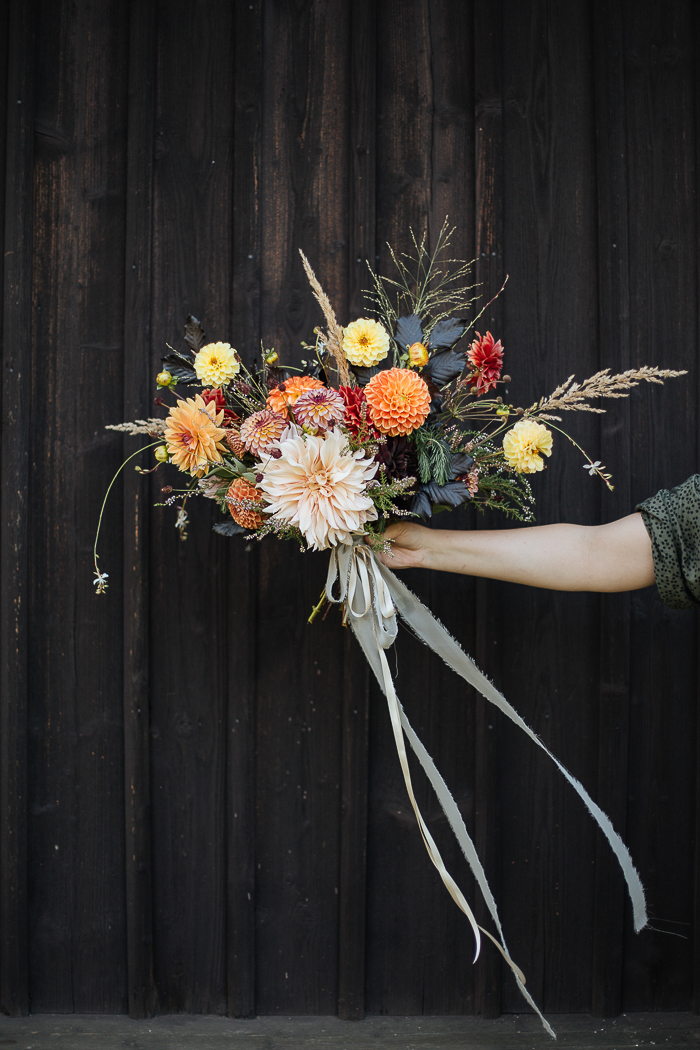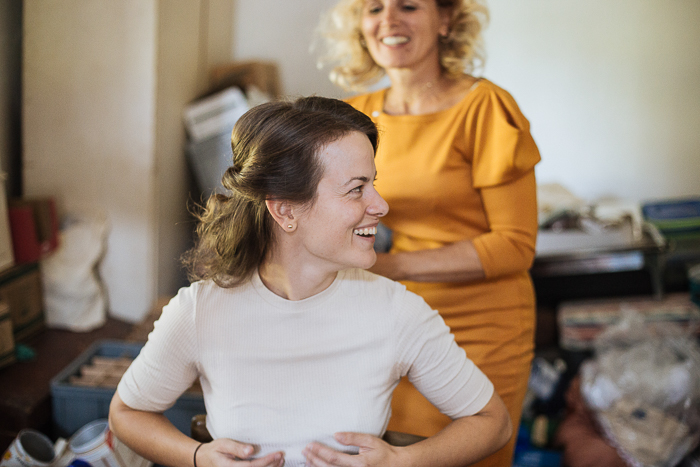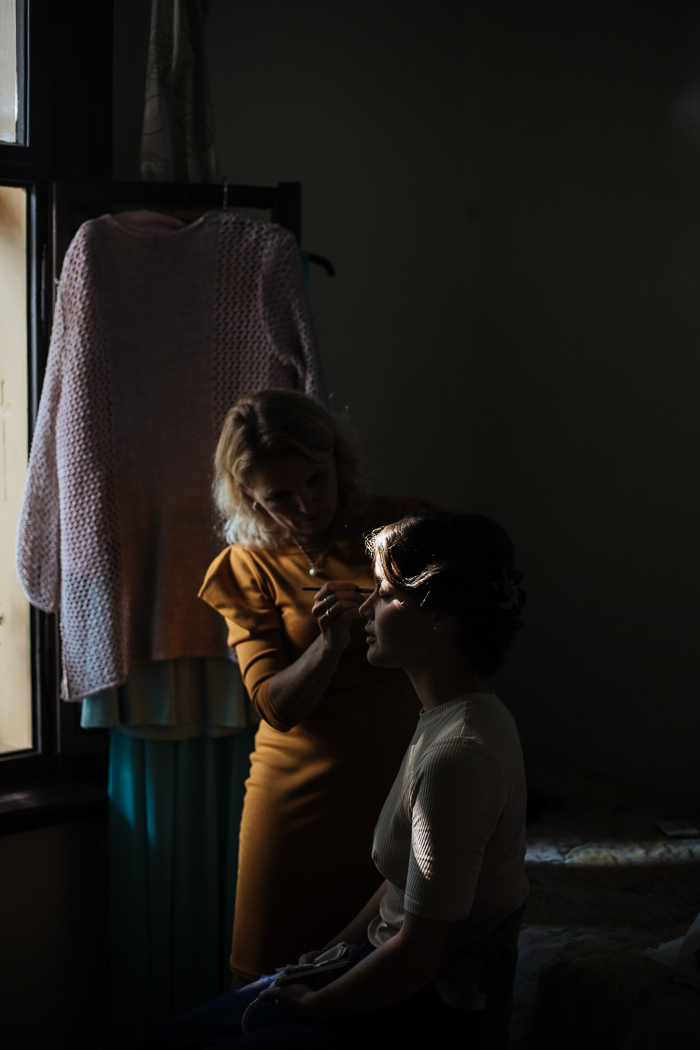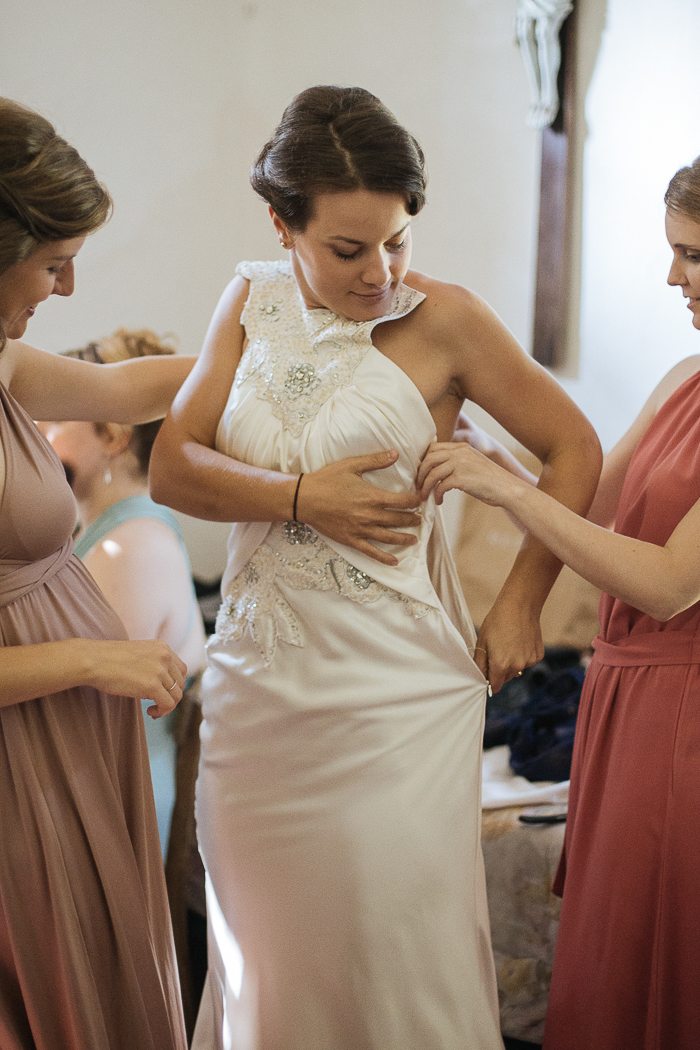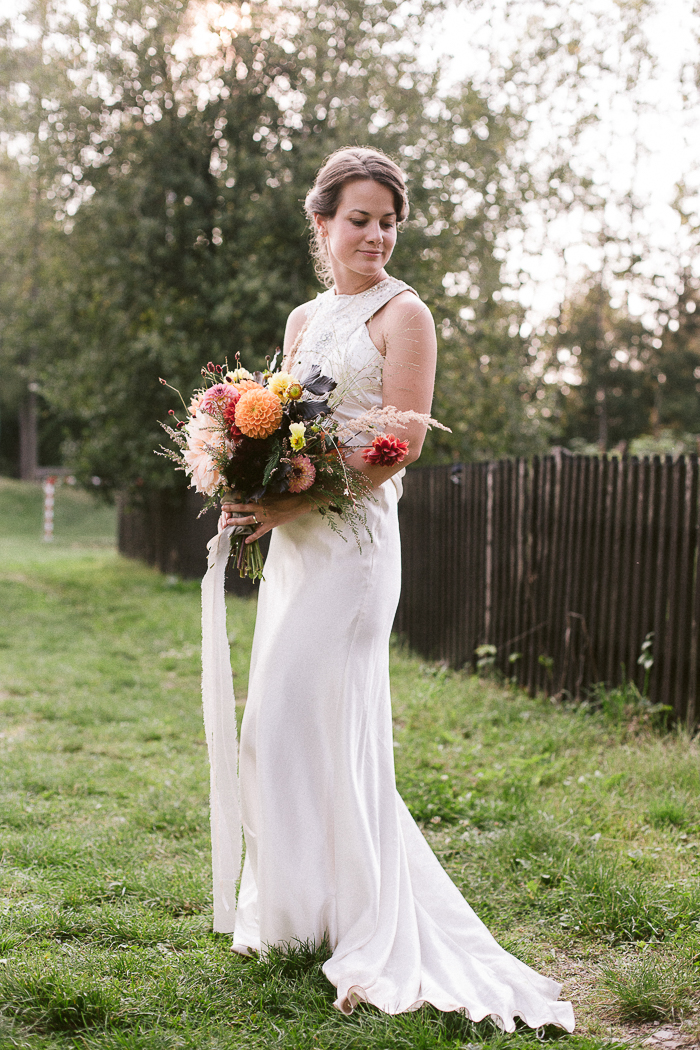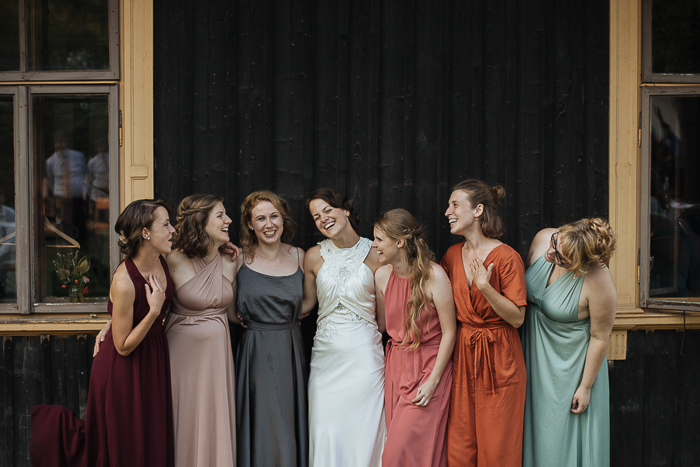 Eco-Conscious Wedding Fashion
We wanted to have an as environmentally conscious wedding as possible. We didn't want anyone–including us–to buy new clothes just for the occasion. I wore my old graduation ball–the Czech equivalent of homecoming––dress. I bought it ten years prior, wore it on several occasions, and it still looked pretty damn good. My reception outfit came from Stockholm Stadsmissionen, a charity shop in Stockholm. František wore a vintage tweed jacket given to his family a long time ago by a distant relative. He also wore the only dress pants and dress shoes he owns and a Czech-made bow tie given to him by his sister as a Christmas gift several years ago.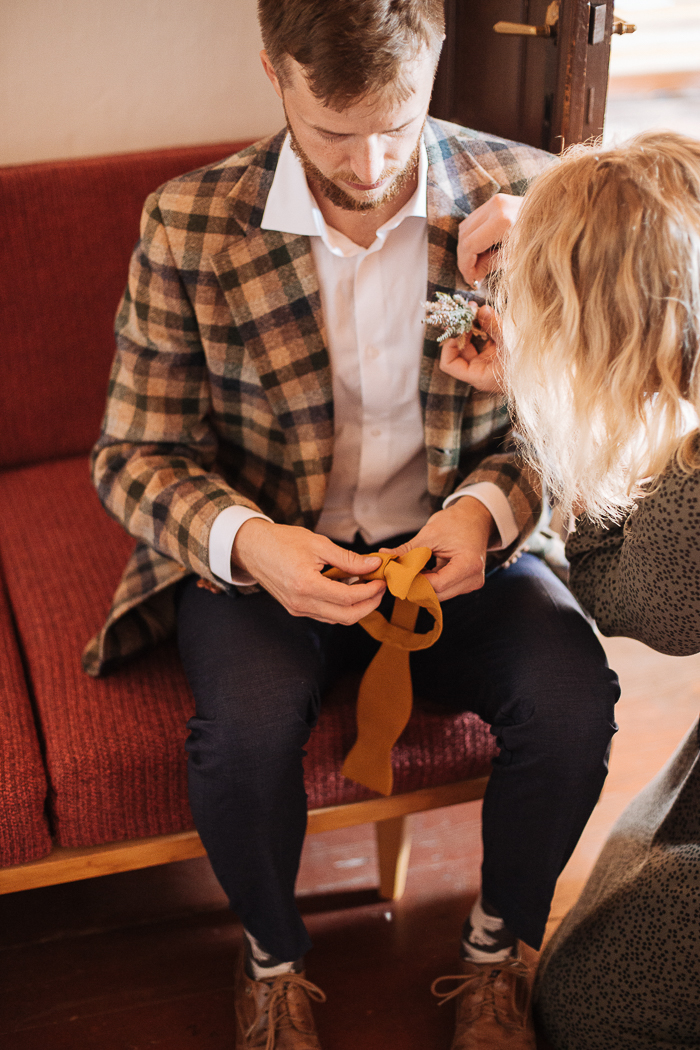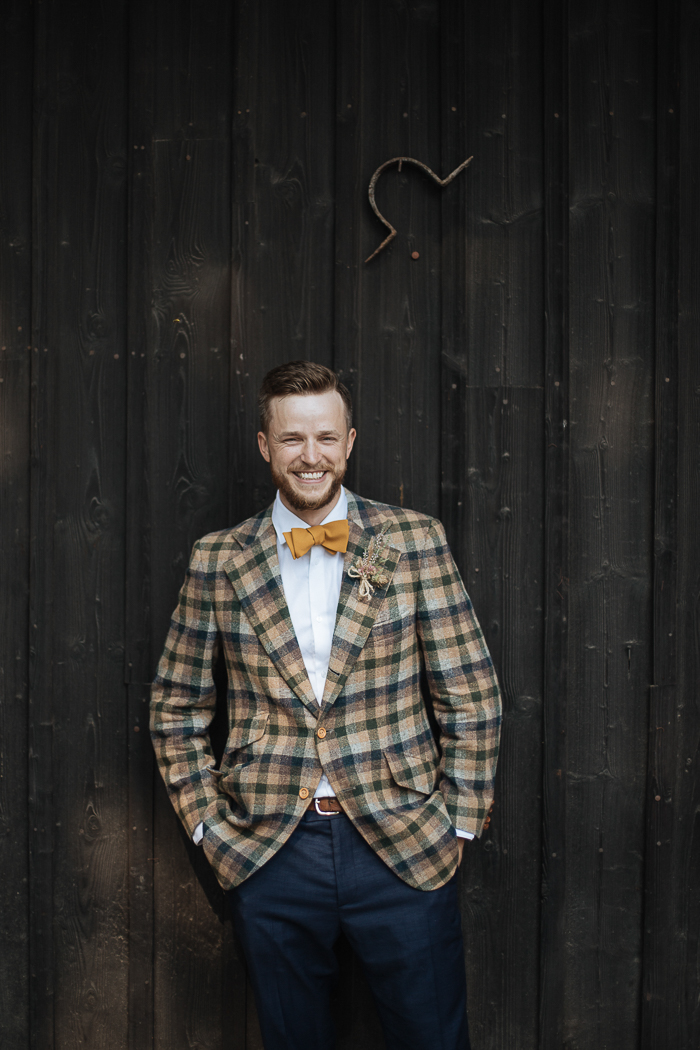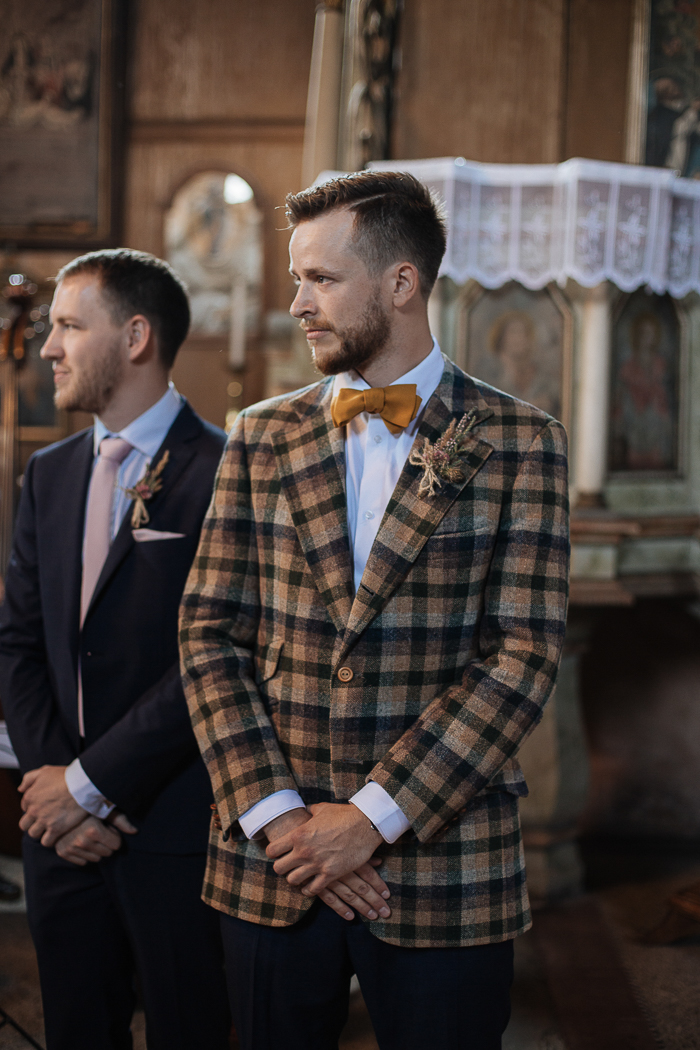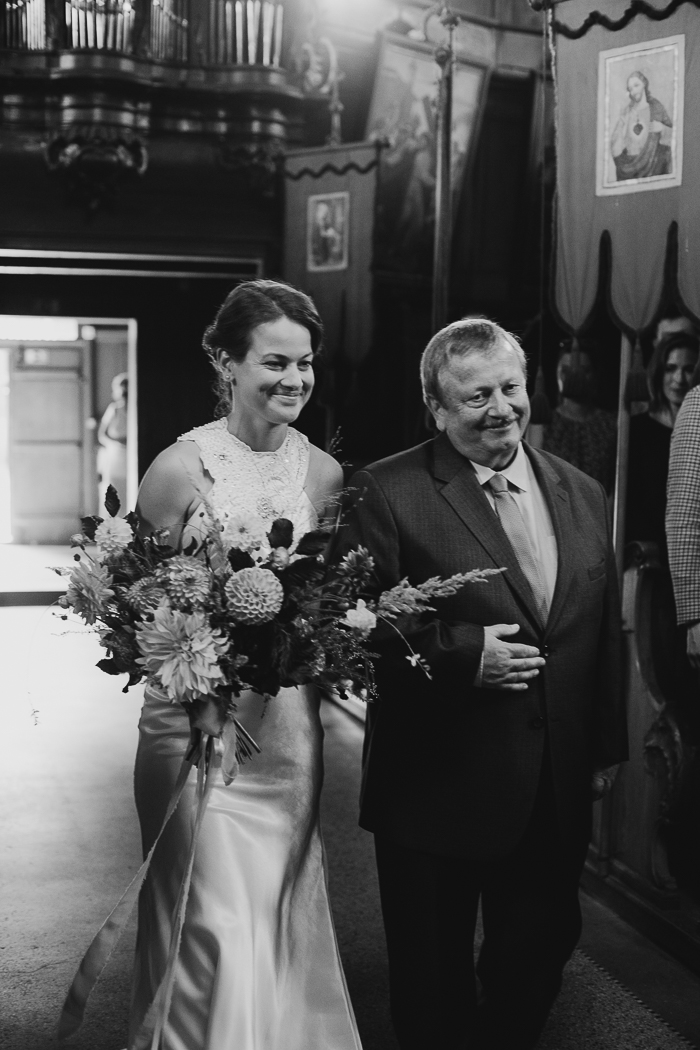 Incorporating Memorable Vows
The deacon who officiated our wedding was open to whatever modifications–unless they were outright blasphemous–we wanted to make to the ceremony. This led to our most memorable moment. Right before we said the vows–which in a catholic ceremony are prewritten by the church–we held each other's hands and told the other what we appreciate and love about them. Not many people were able to get through that part without tearing up. Us included, of course.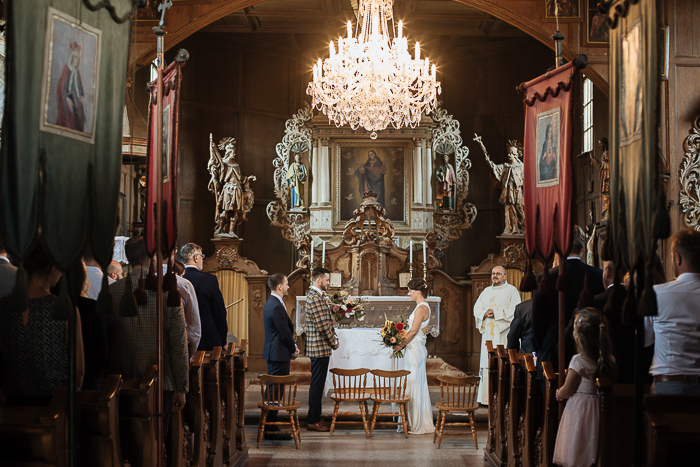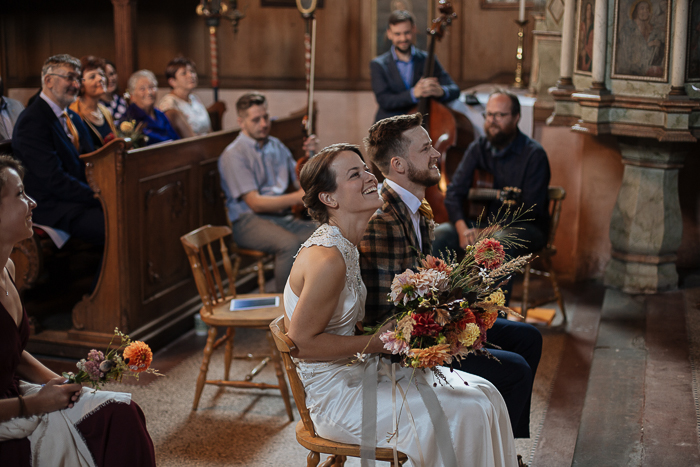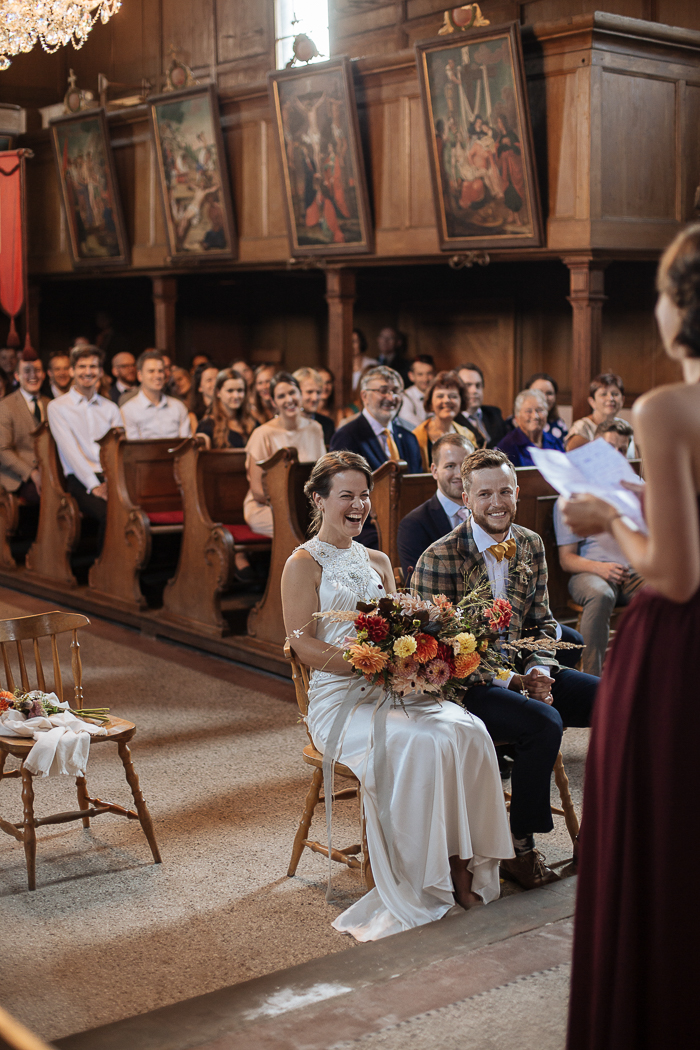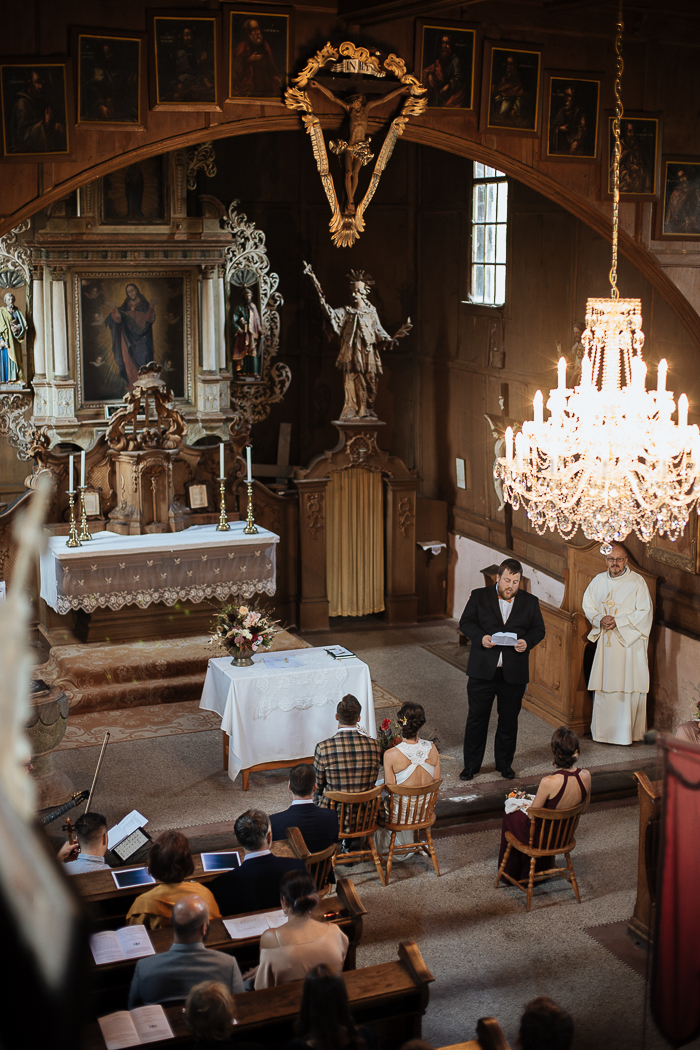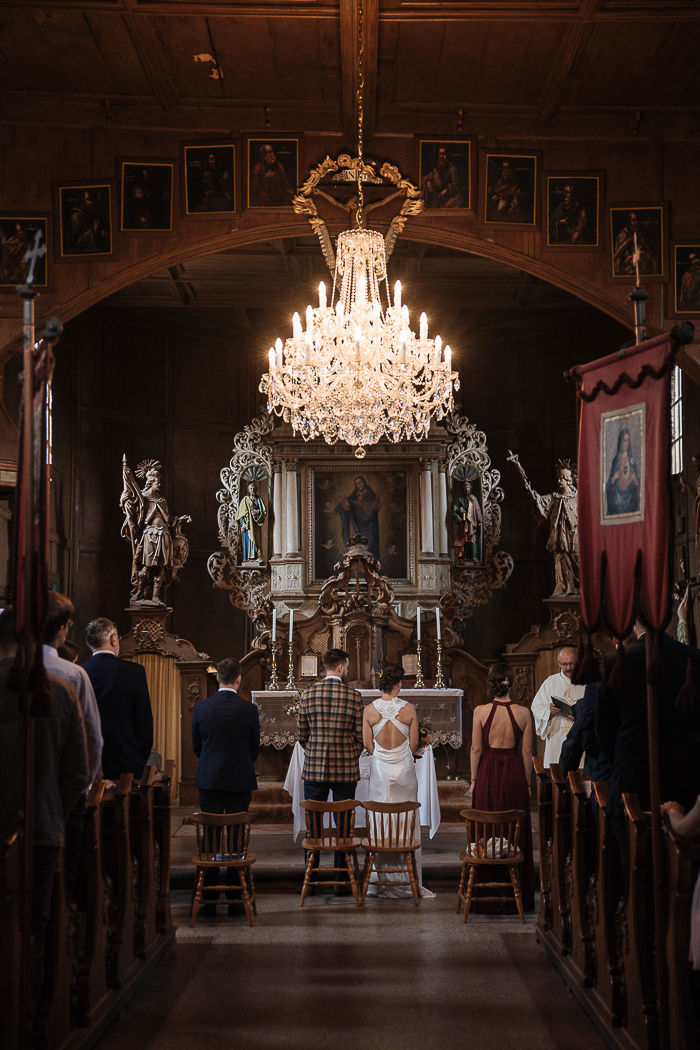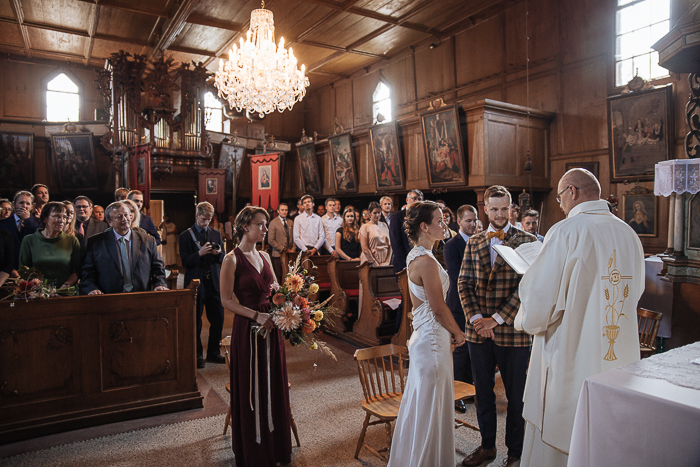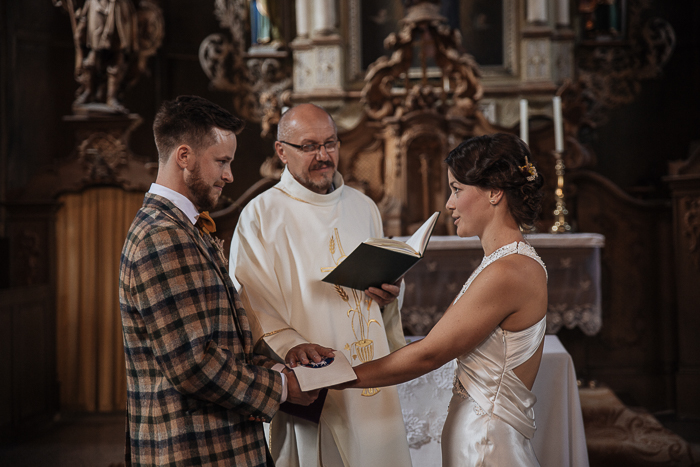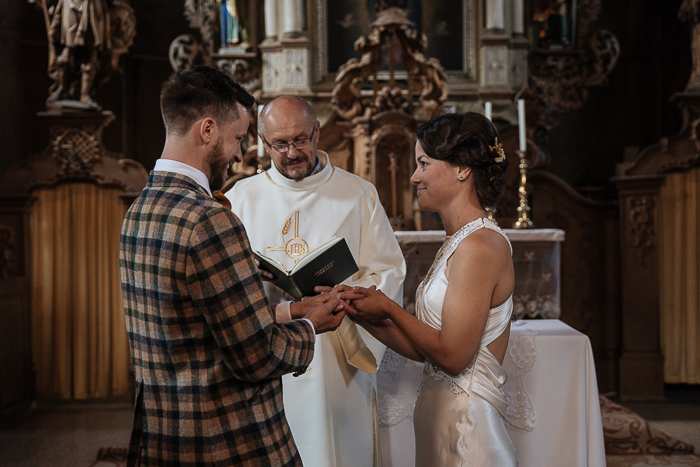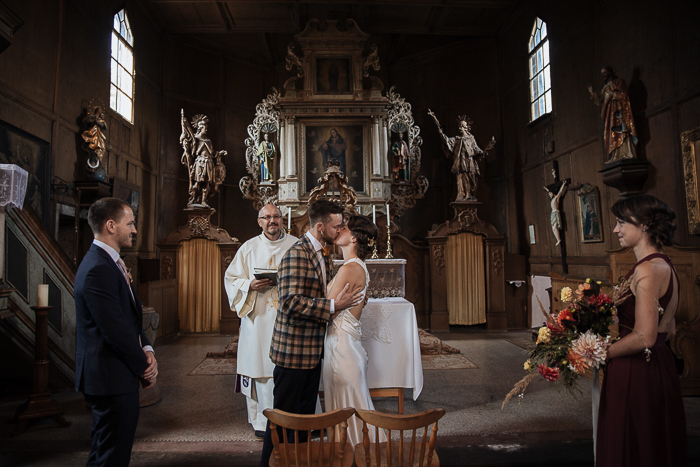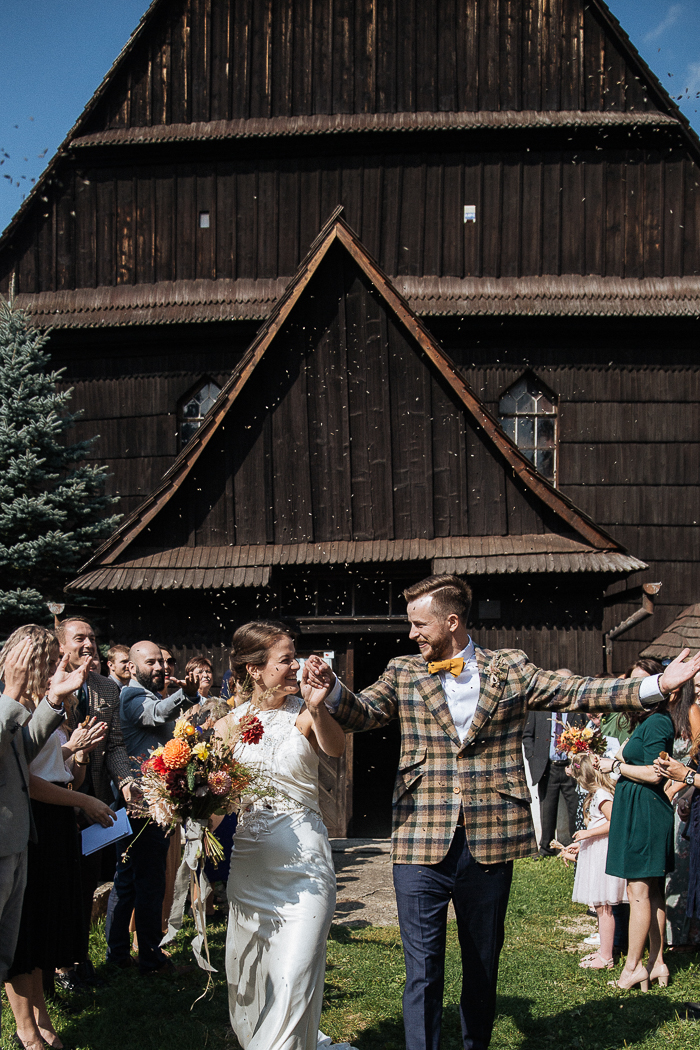 Free-Spirited Vibes At The Liberk Wedding
The plan was to have a relaxed and fresh free-spirited DIY wedding with a hint of old bohemian folk tradition while also strictly avoiding any tedious customs. We spent a whole week at the venue, sweeping out spiderwebs and transforming a run-down attic into a unique chill-out space. Over the week, our friends came to help out, and by Saturday, we had the whole place running like a well-oiled machine. It all turned out as an unforgettable tear-jerking ceremony followed by a laid-back summer garden party. And that was exactly what we were going for!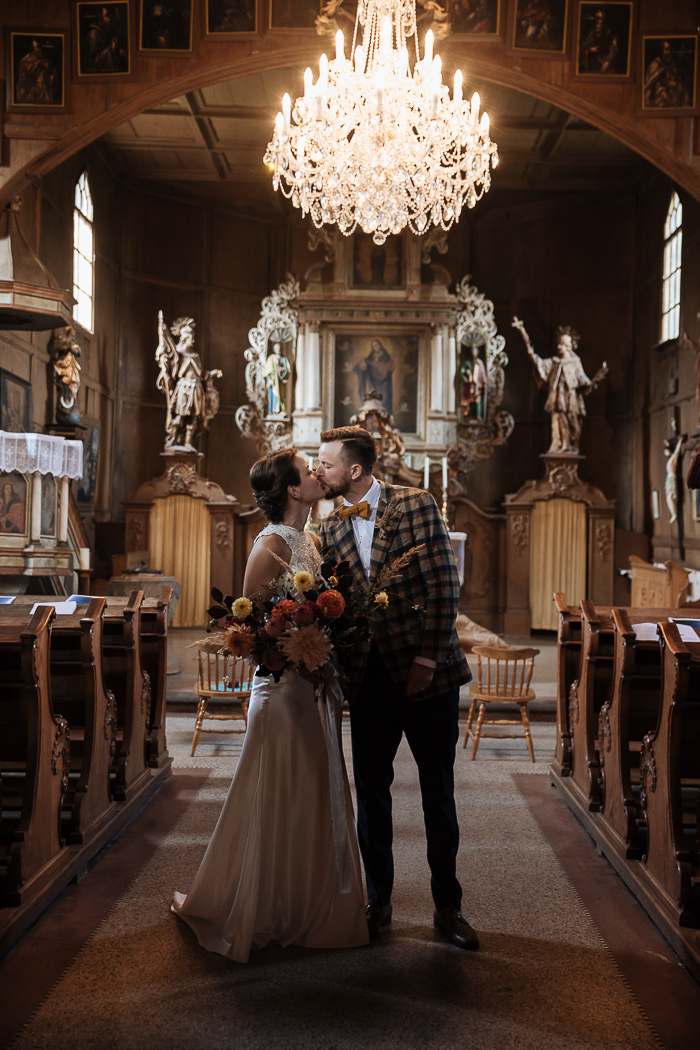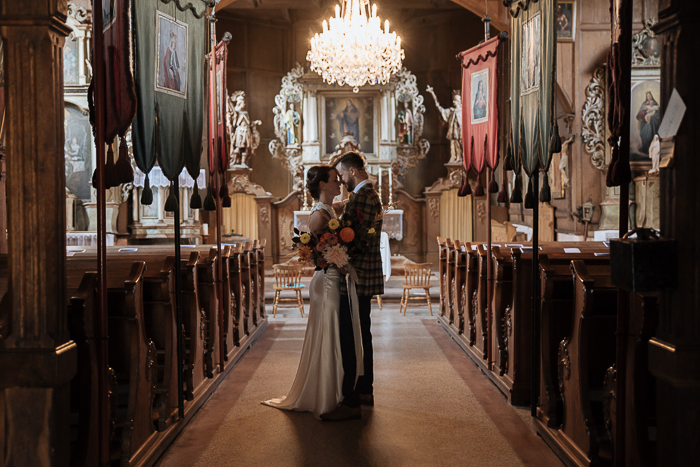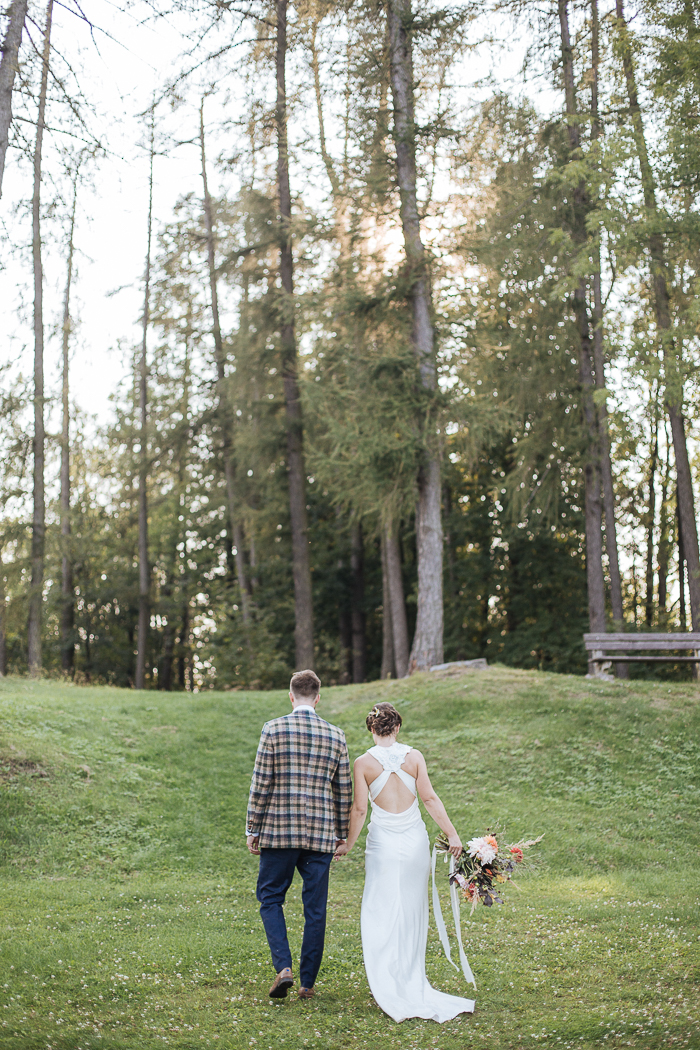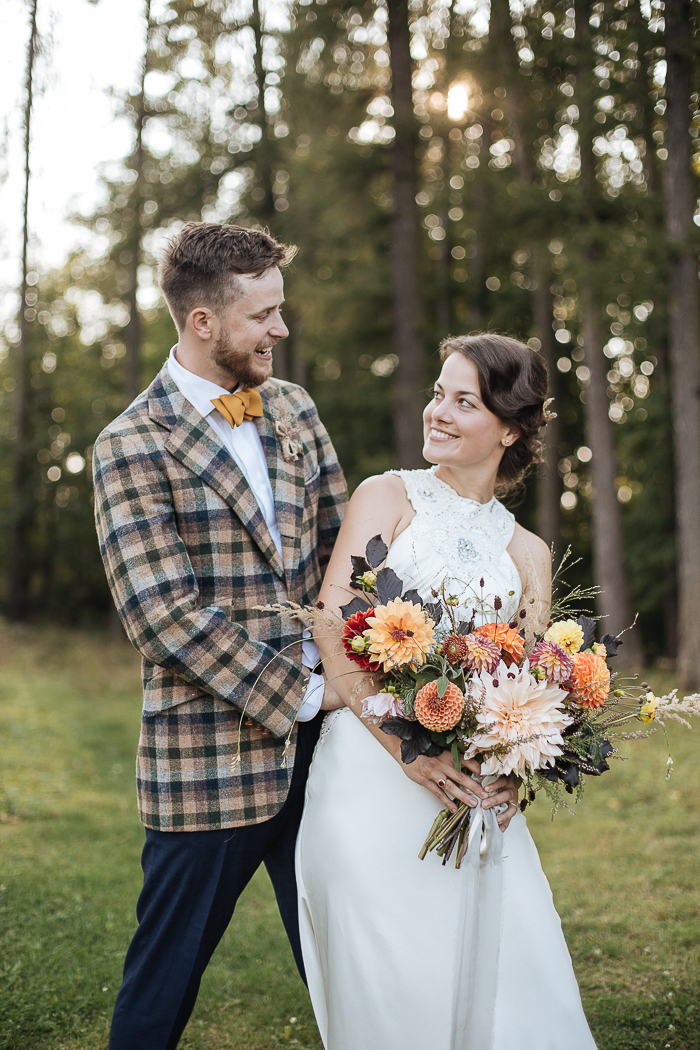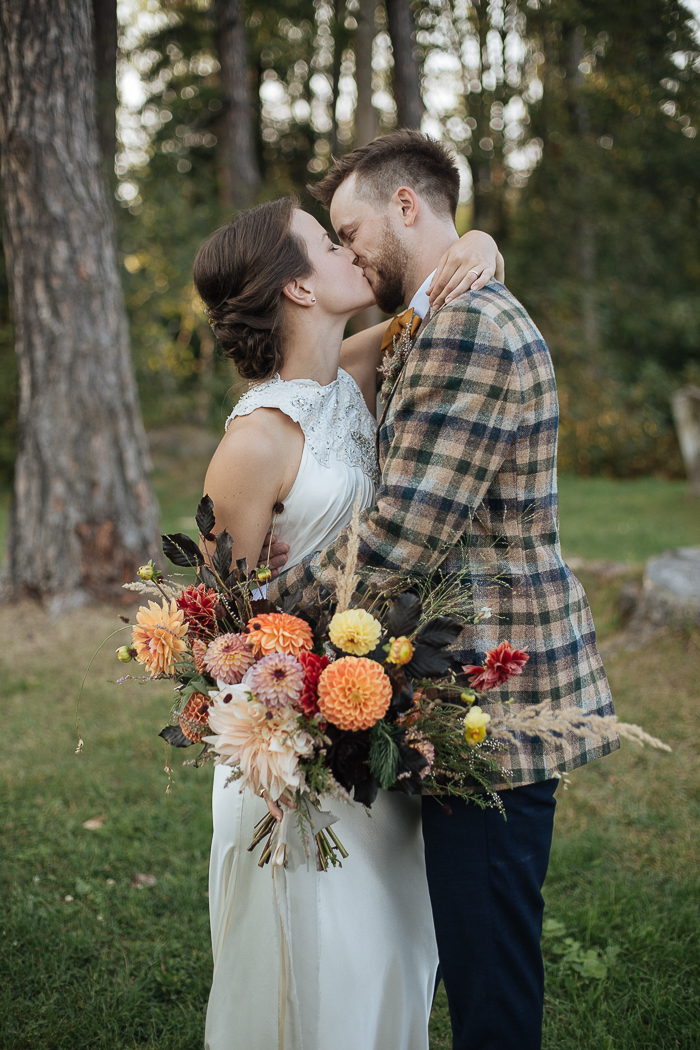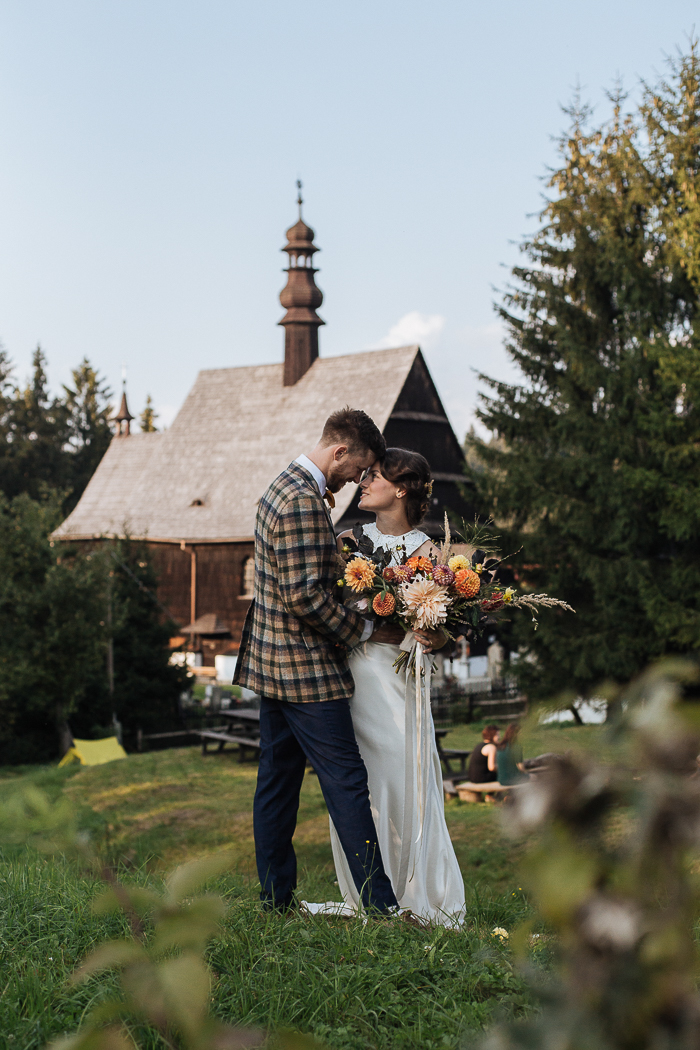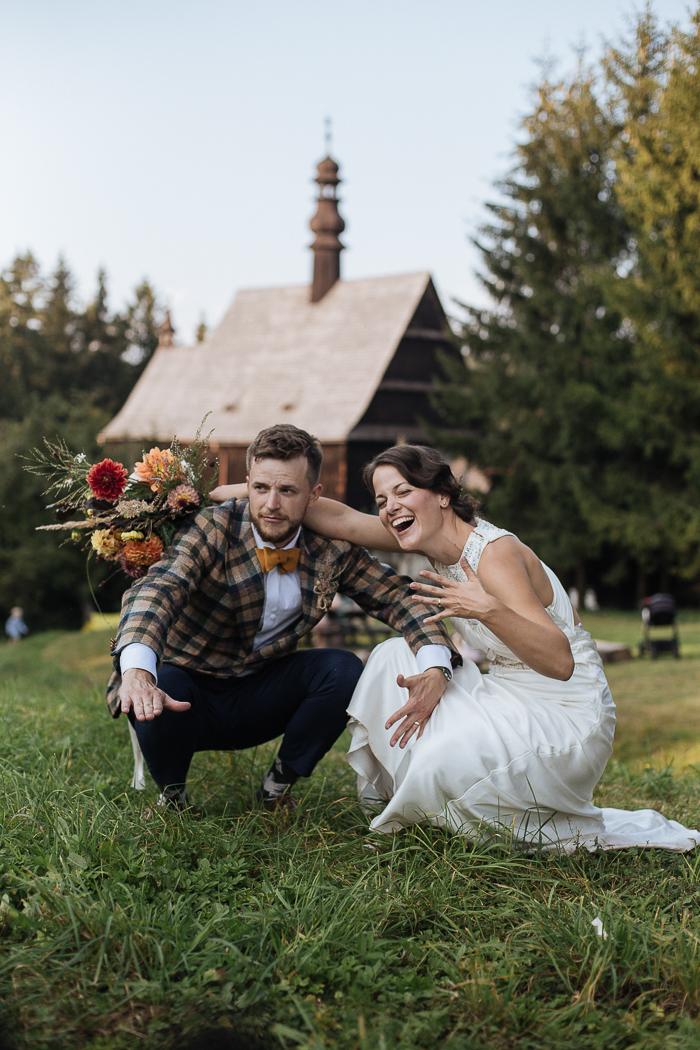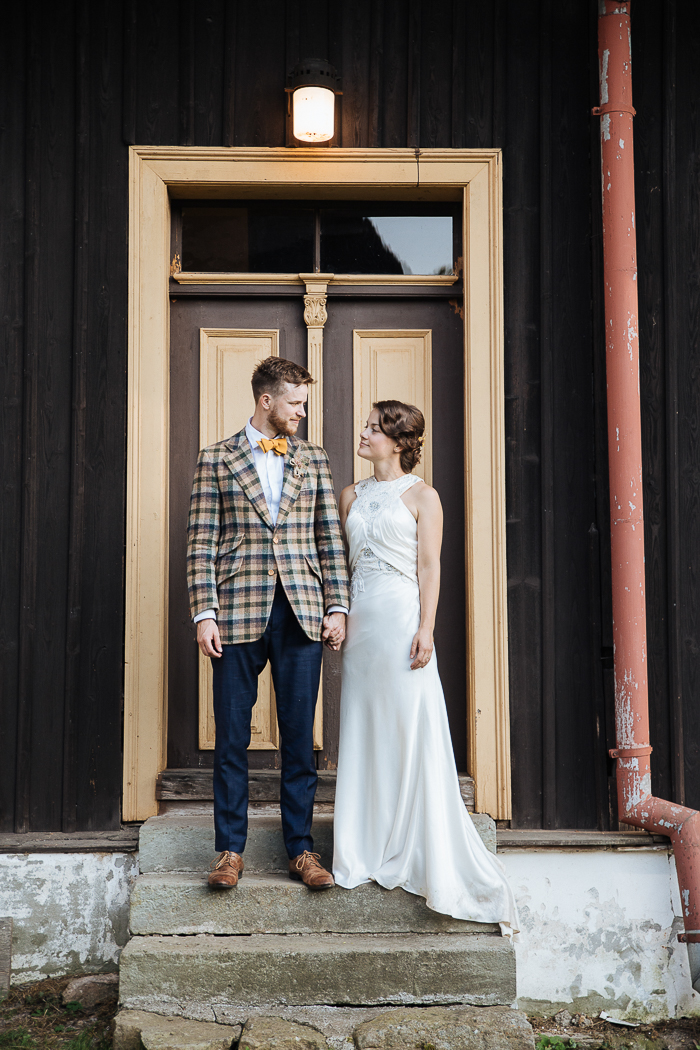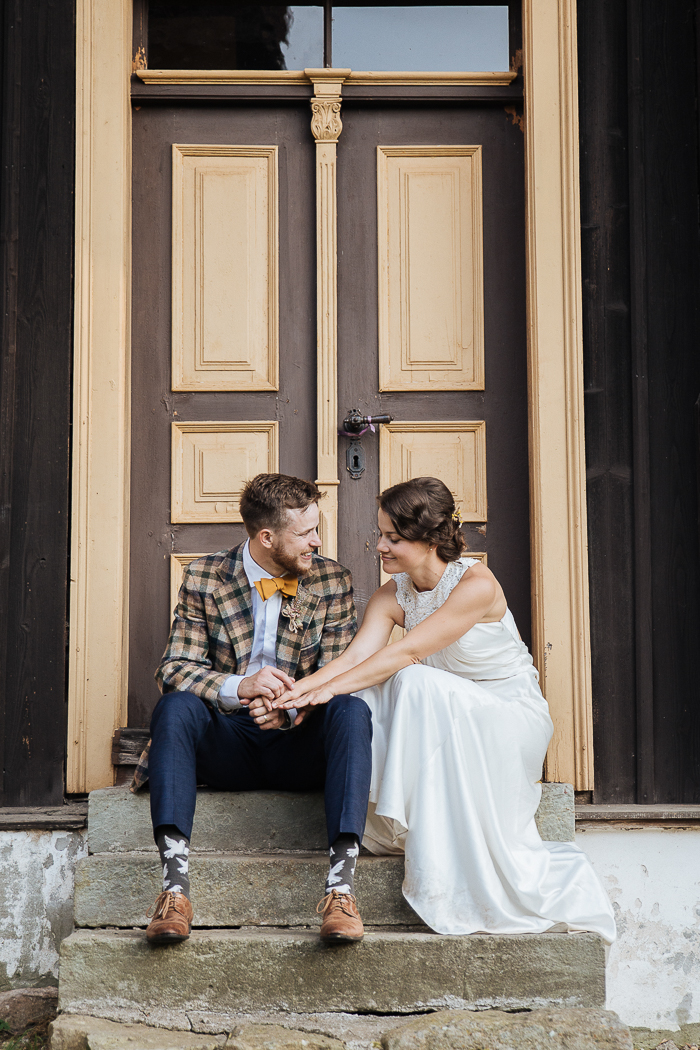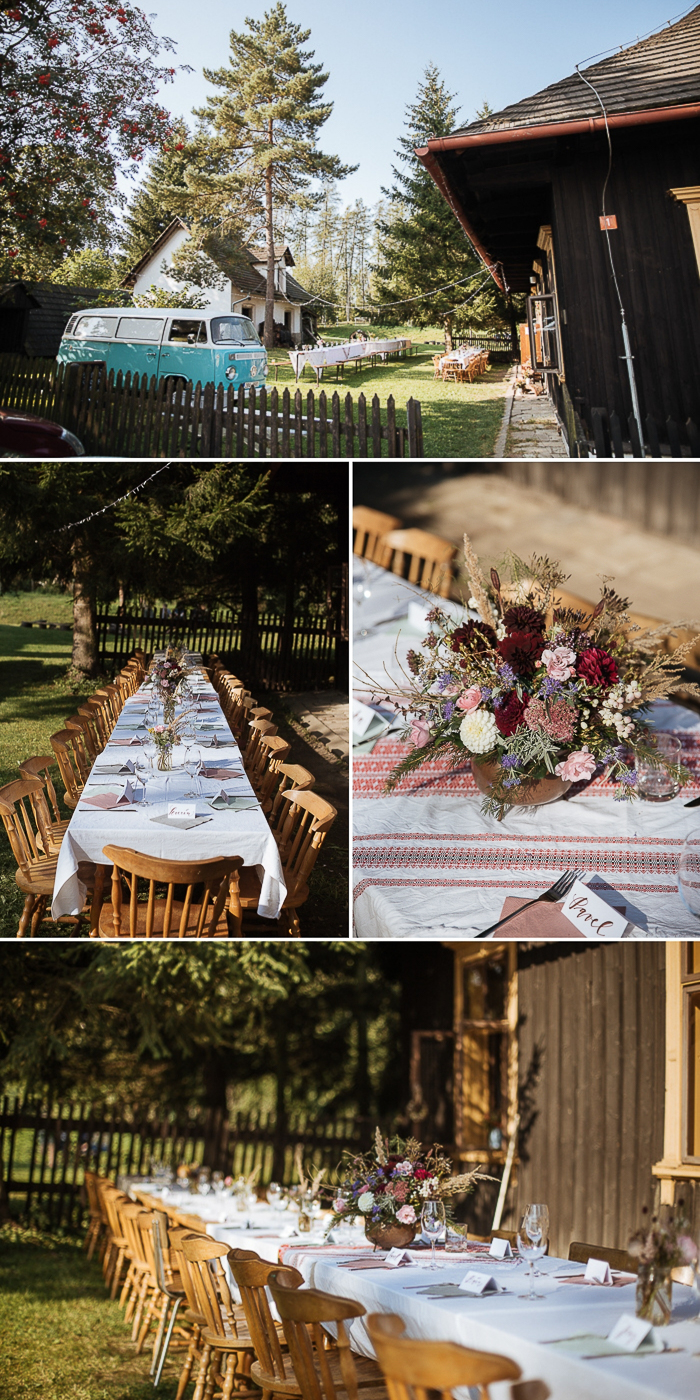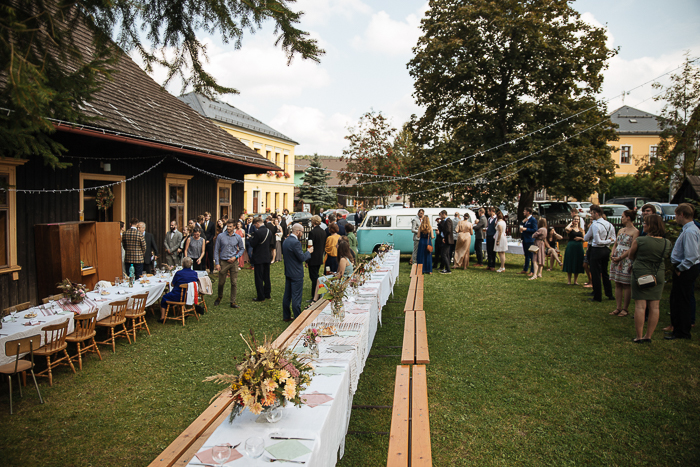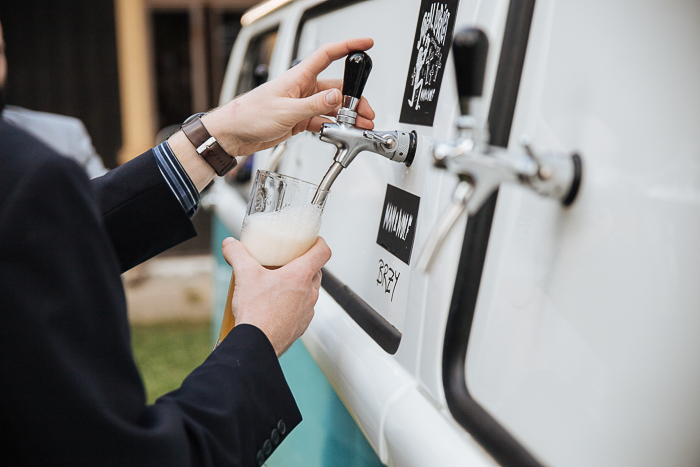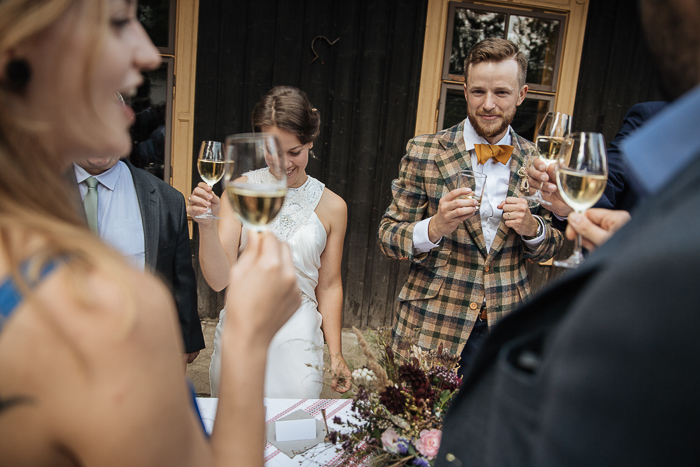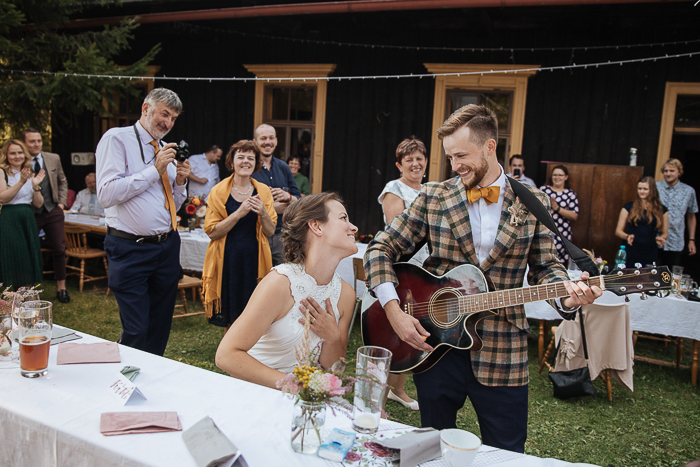 A First Dance Mash-Up
The initial idea for the first dance song came from František. The song is called Two Men Gang by a psychedelic rock band Les Big Byrd from Stockholm. Two versions of this song exist–one in English and one in Swedish. The first two lines of the lyrics are "Me and you, we've got a gang of two, everyone else can go fuck themselves." Since we didn't want to startle anyone this soon into the wedding reception, we created a custom mix that started in Swedish–not understood by anyone besides us–and switched to English at the very end.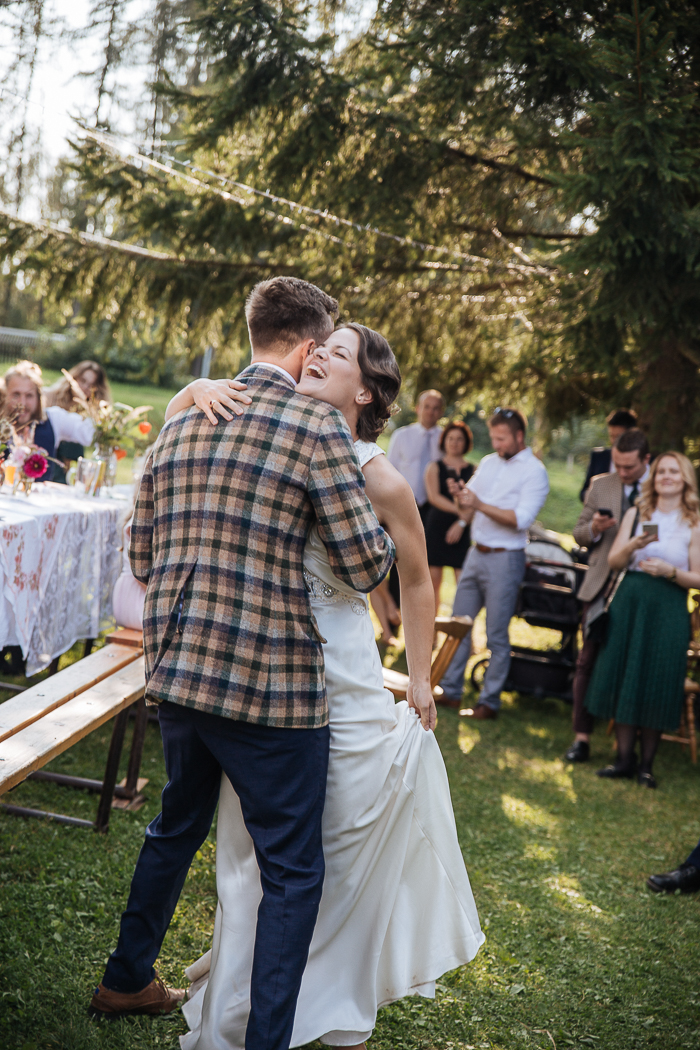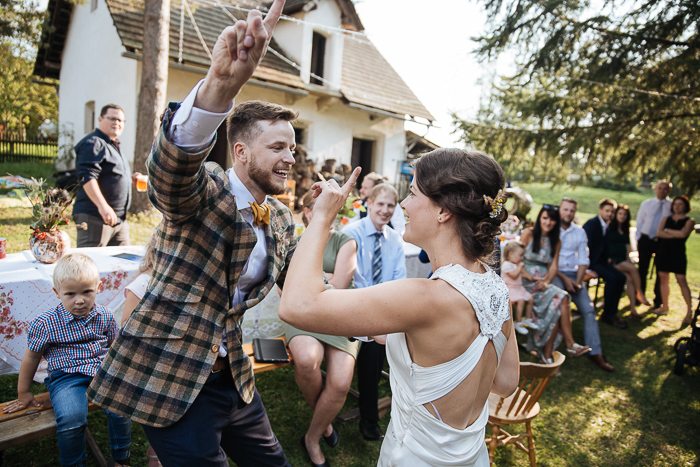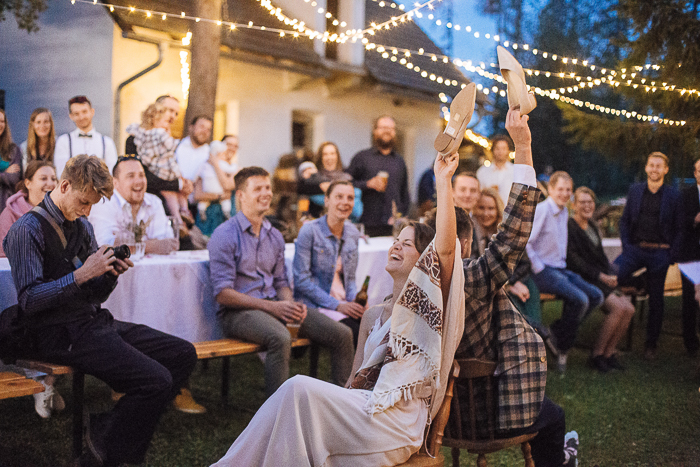 Congratulations again to Eva and František on their eco-conscious Liberk wedding! Big thank you to Ceranna Photography for capturing the sentimental day and sharing it with us. To make your "I do's" a little more green, check out these 20 small changes you can make for a sustainable wedding!