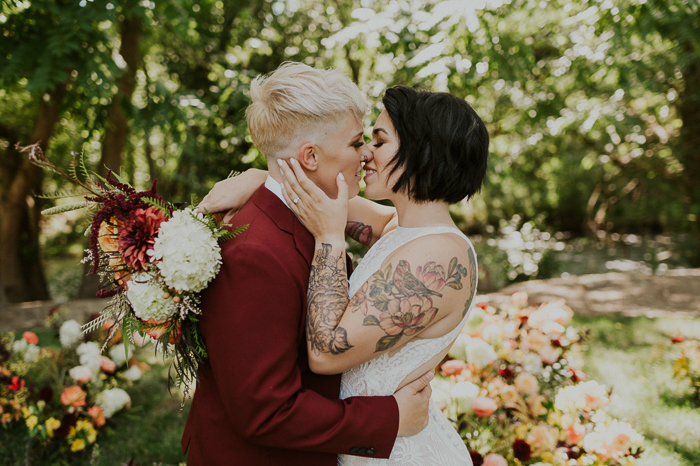 There's something so romantic about a wedding with a rich color palette, lush florals, and a carefree vibe. Miranda and Christine had that vision in mind when they planned their Cottage at Riverbend wedding, and we are head-over-heels with how it turned out! Set among acres of towering trees, manicured gardens, and splashing fountains—the pair created a boho-chic celebration that felt like a flower-filled wonderland.
After the sweetest first look, the couple exchanged private vows, followed by a beautiful ceremony among the trees. The celebration continued at their marquee reception, featuring a gorgeous sweetheart table with a geometric backdrop adorned with lush blooms. The space was also dressed with soft drapery that drew the eyes to the crystal chandeliers and cafe-style string lights above.
And it wasn't just the setting that was stunning that day. The pair made a memorable fashion statement with their stylish attire. Miranda rocked a burgundy suit, while Christine exuded effortless glamor in her lace halter dress.
If you and your partner are looking for ideas to incorporate bohemian flair into your special day, you won't want to miss the details of this laid-back yet elegant affair. Keep scrolling to see more amazing images captured by Junebug member Maggie Grace Photography.
The Couple:
Miranda and Christine
The Wedding:
The Cottage at Riverbend, Idaho, United States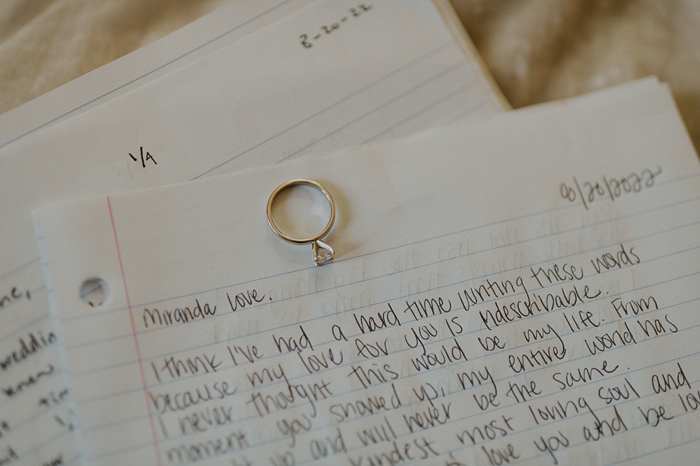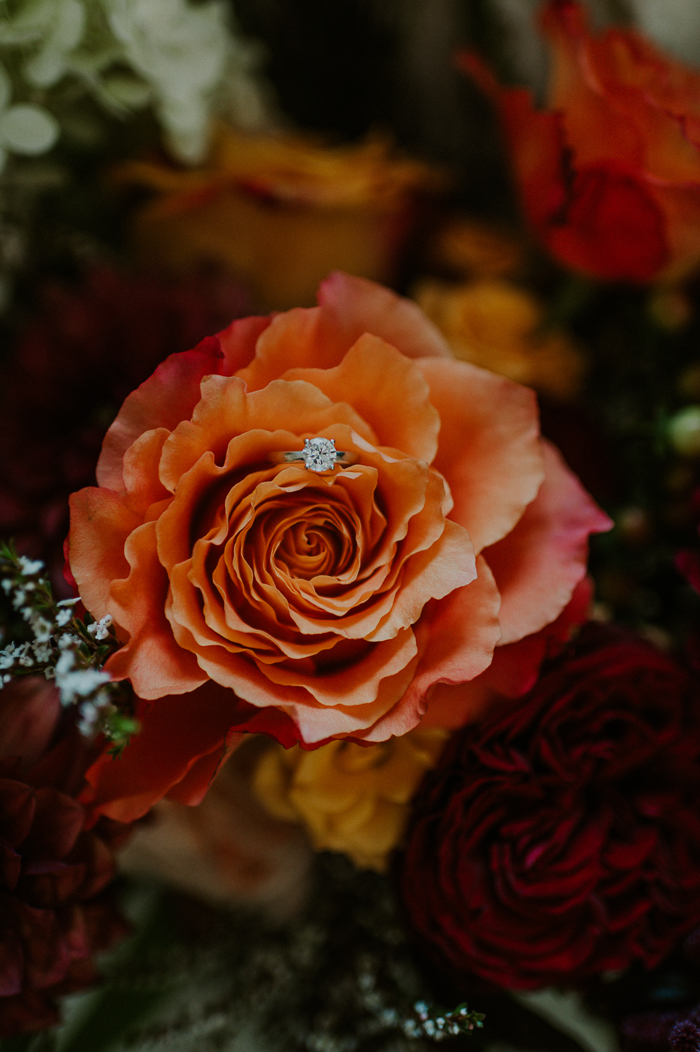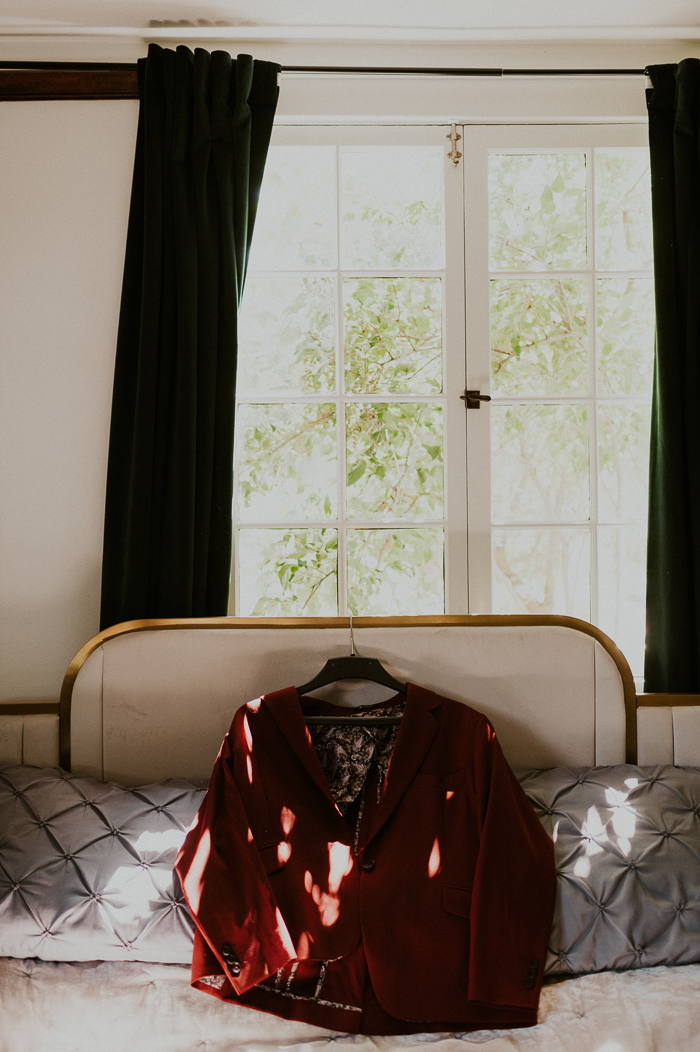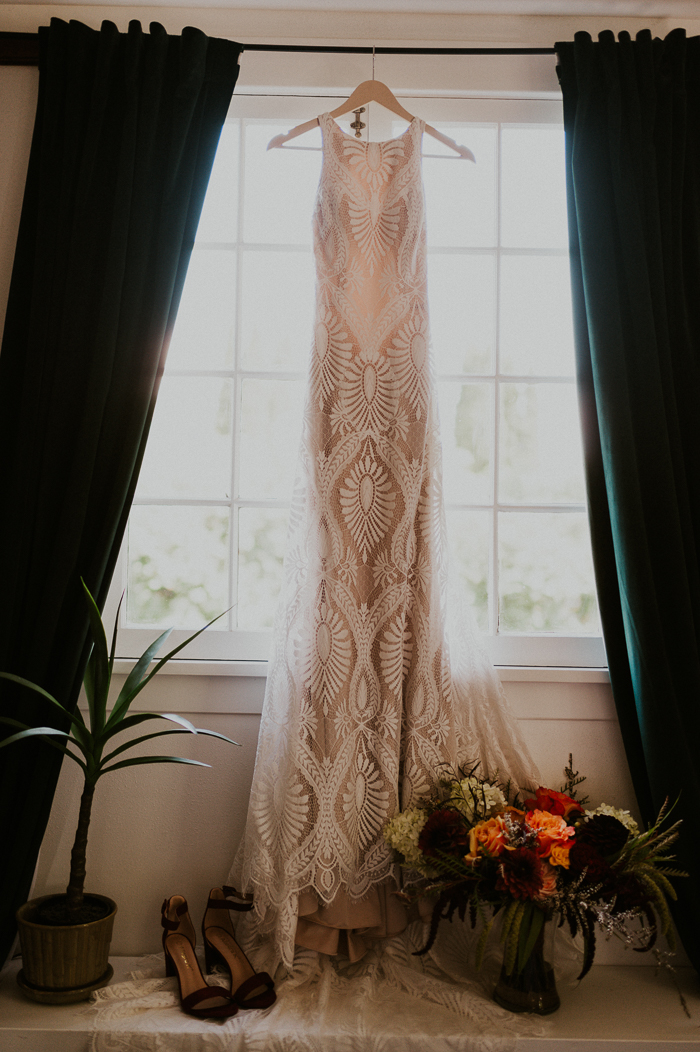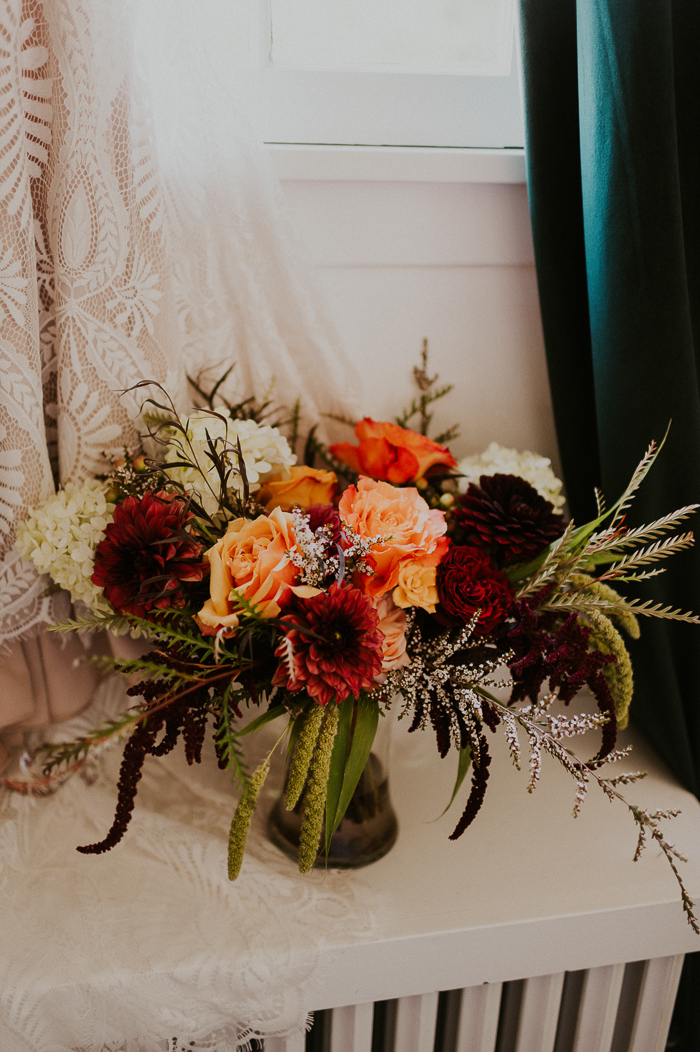 Why A Cottage At Riverbend Wedding
We chose our venue for so many reasons. First, we wanted something outdoors that felt slightly remote, and The Cottage at Riverbend checked those boxes. The family that owns the property is beyond helpful and accommodating. They have an enormous lawn at the back, which is beautiful and completely shaded, so it wasn't too hot during the ceremony. The rest of the estate is gorgeous, with a historically renovated cottage that we were able to use for the entire weekend. The venue staff are very hands-off but were available anytime if you needed something. They provided all the tables, chairs, arches, and tons of decor when required. They were also great to work with leading up to our big day.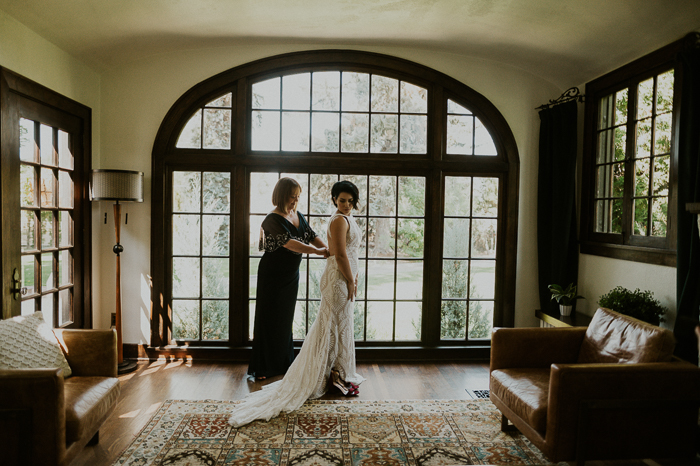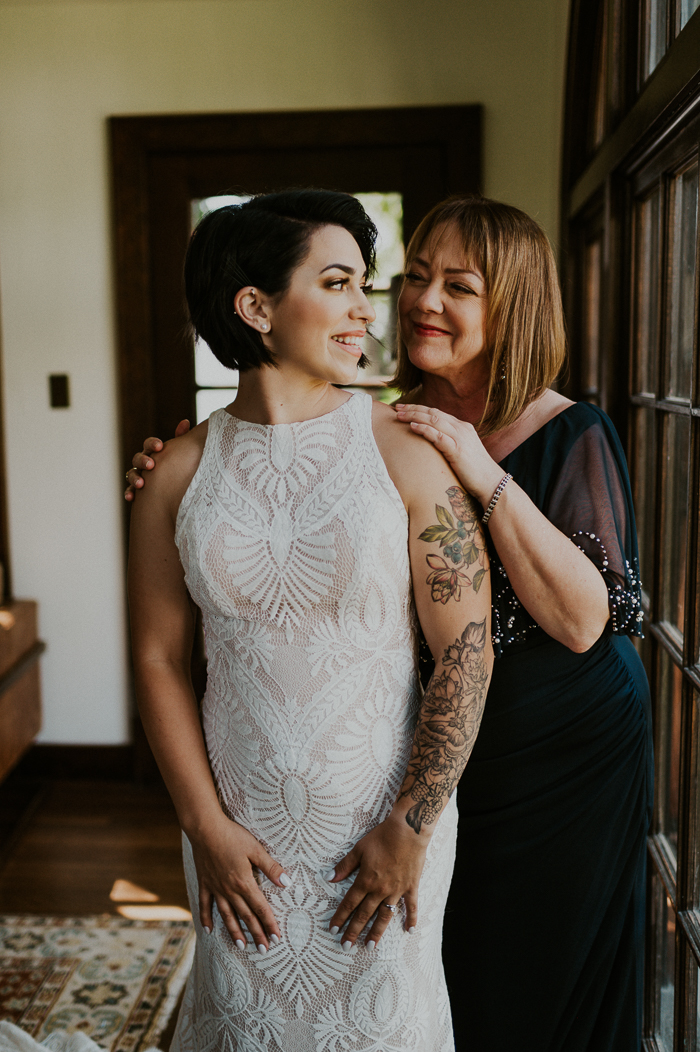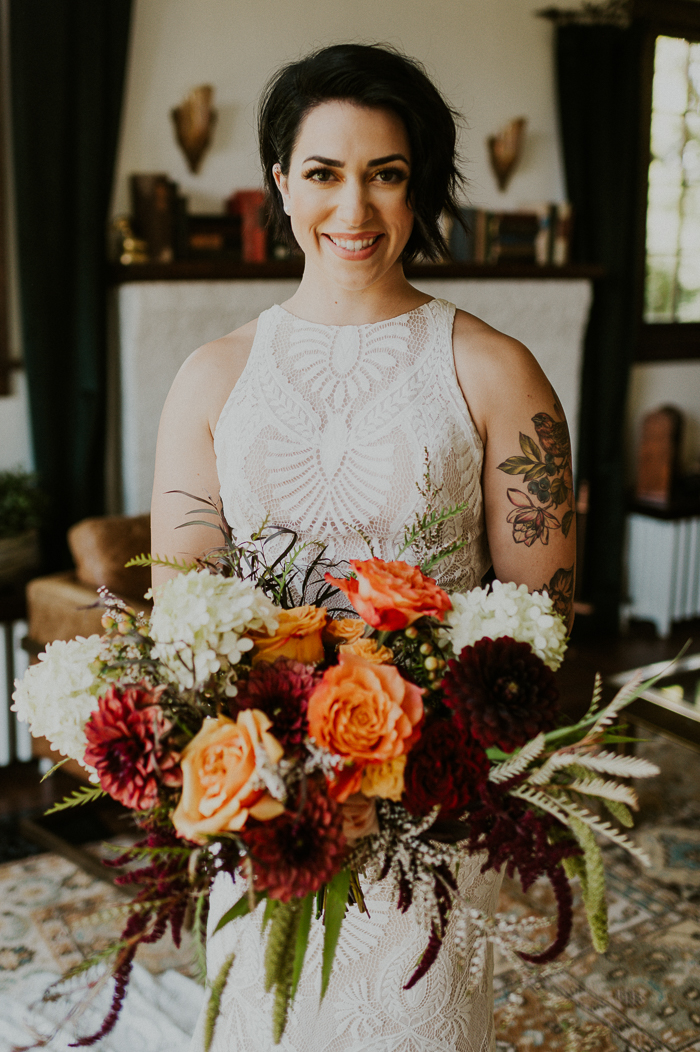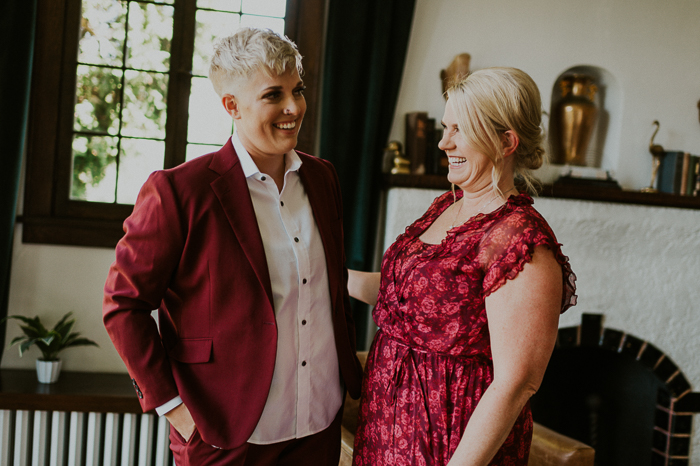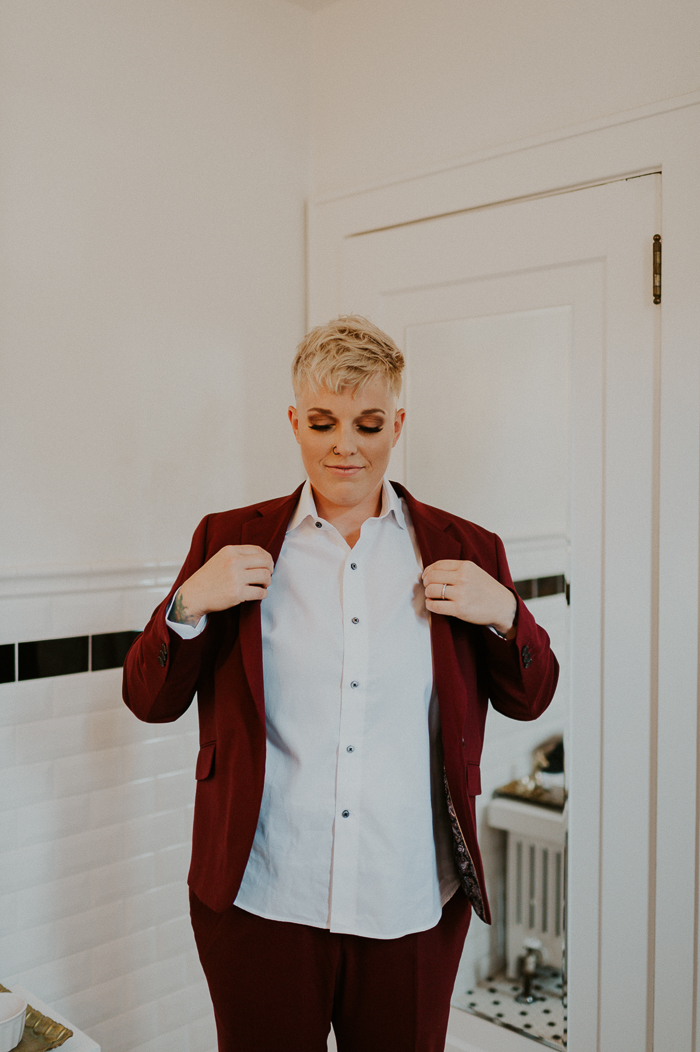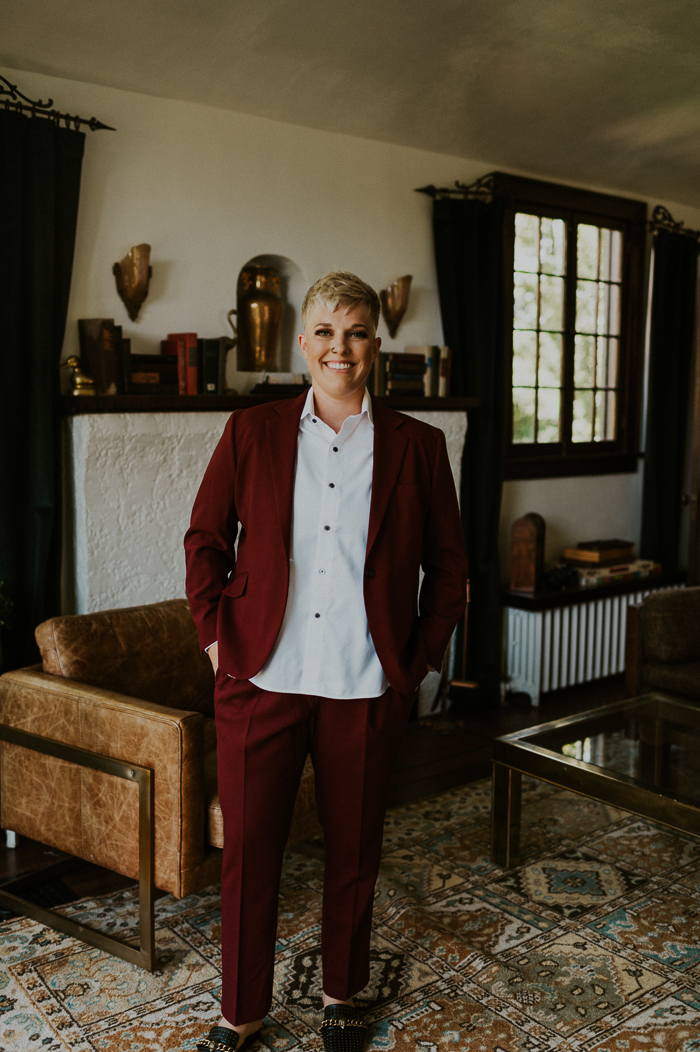 Special Moments During Their Day Included A Sweet First Look And Private Vows
The most memorable part of the day was when we did the first look and our vows. We chose to say our vows privately to each other instead of during the ceremony. It was just the two of us down at the river with our little pieces of paper, and it was exactly how we wanted it. It was also the first time we saw the ceremony area set up, and it was like we just had this special moment to breathe, be present, and take it all in.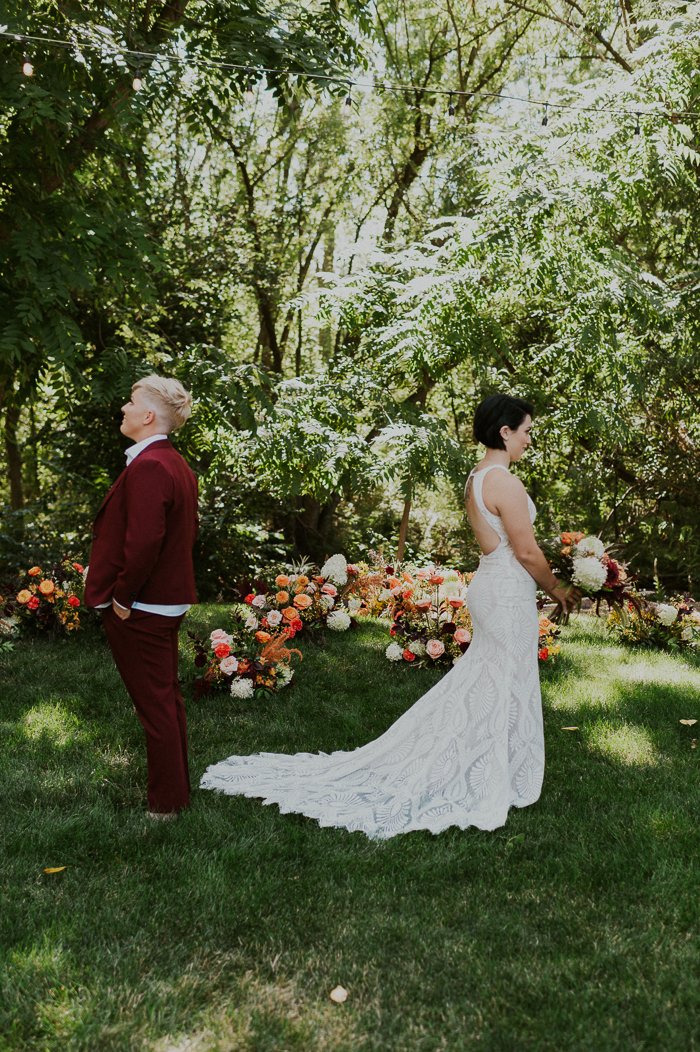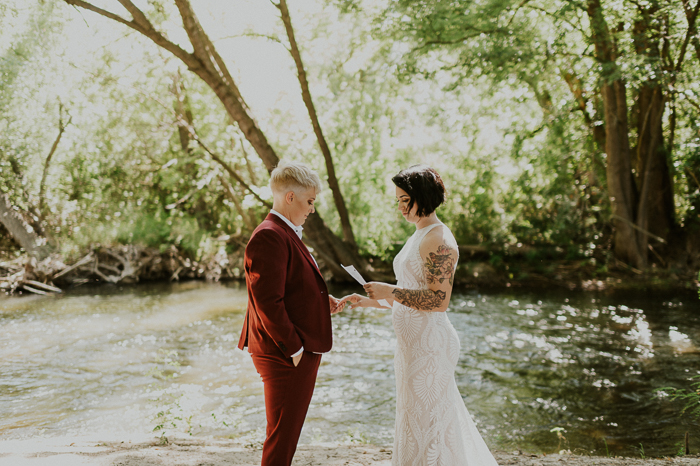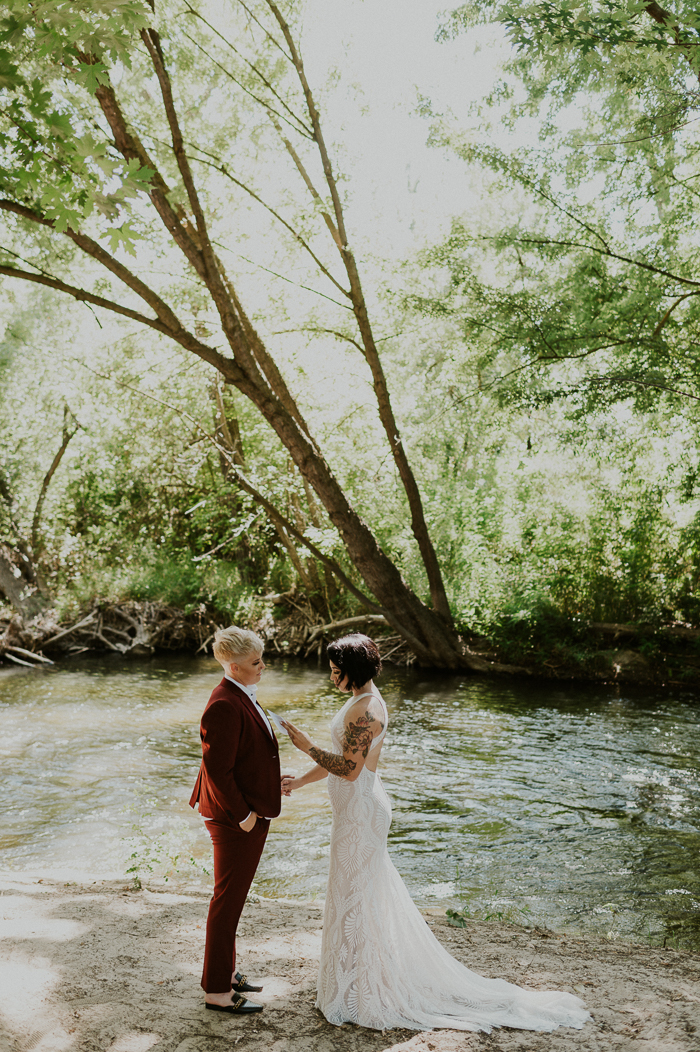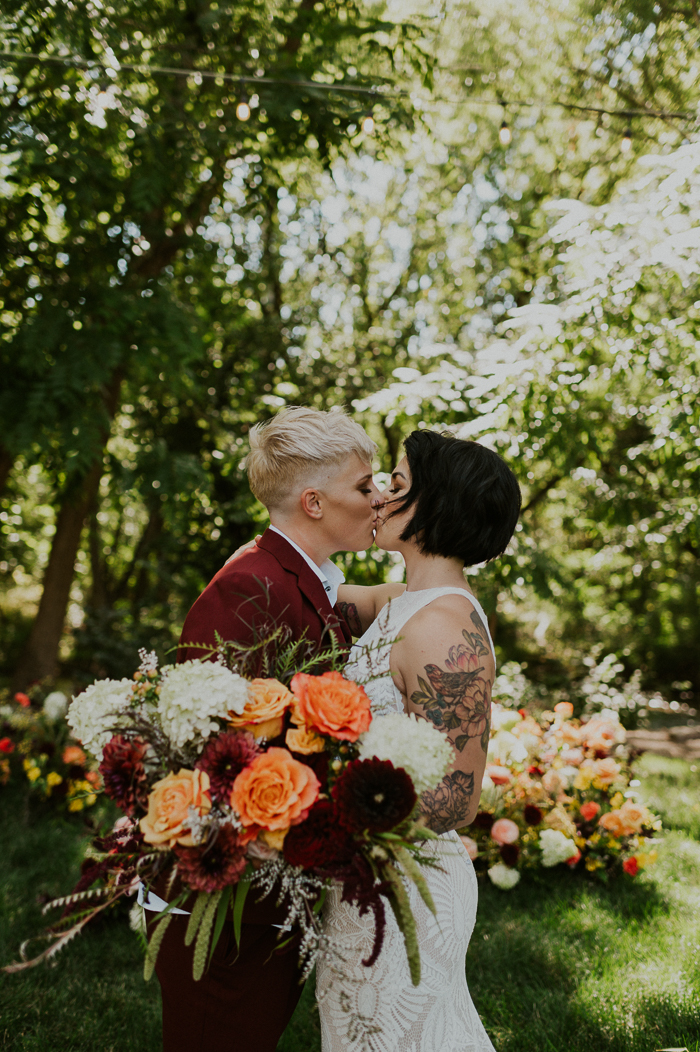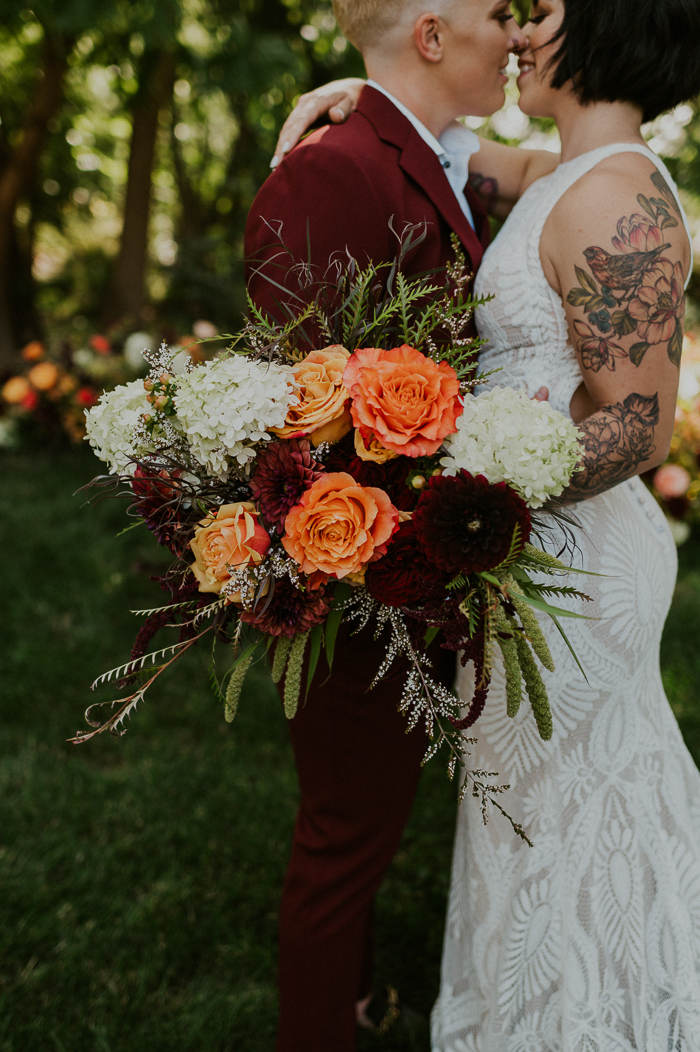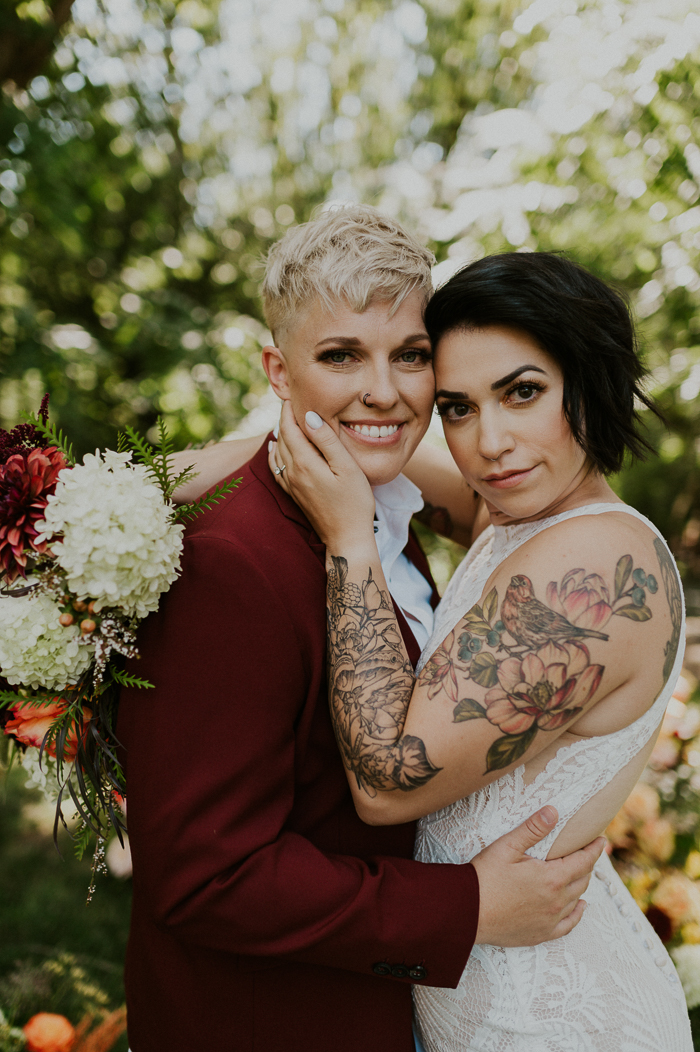 Having A Large Bridal Party Worked In Their Favor
We were most proud of the guests and our bridal party. Throughout the wedding weekend, we kept saying that we were incredibly happy to have so many special people in our lives. So many people showed up to help, took charge, stepped back if needed, and supported our every need. Our bridal party was a big group, which could have been difficult, but it wasn't! They all collaborated on dresses, hair, makeup, and everything. They took matters into their own hands when we were overwhelmed or needed help, and they were just so happy and excited the entire weekend. It was amazing. We felt incredibly loved by every single person that was at the wedding.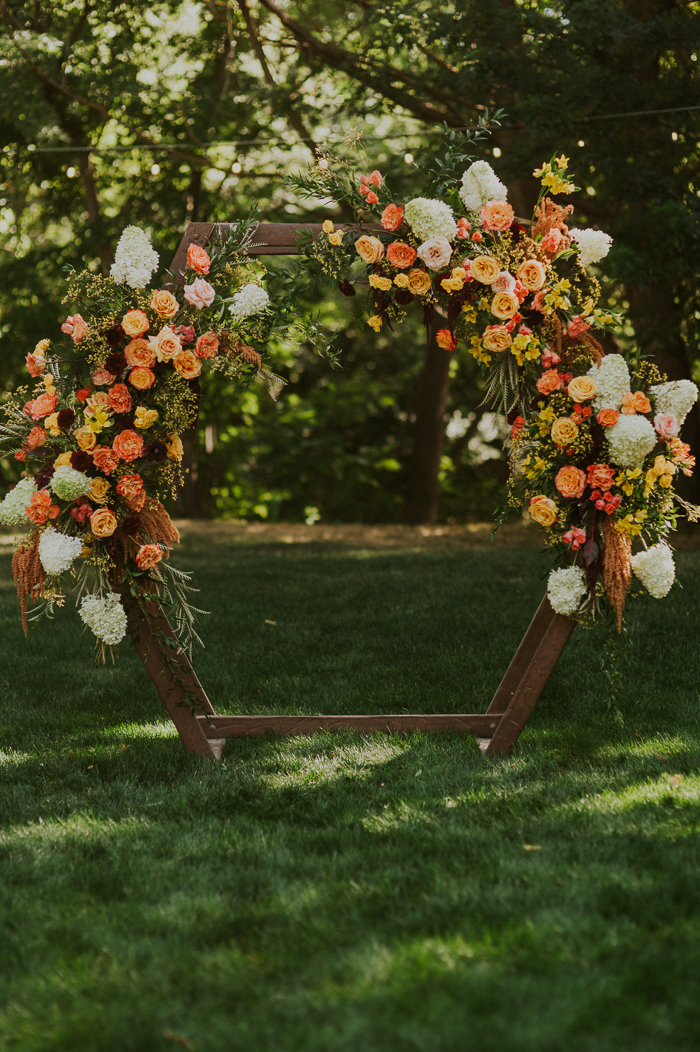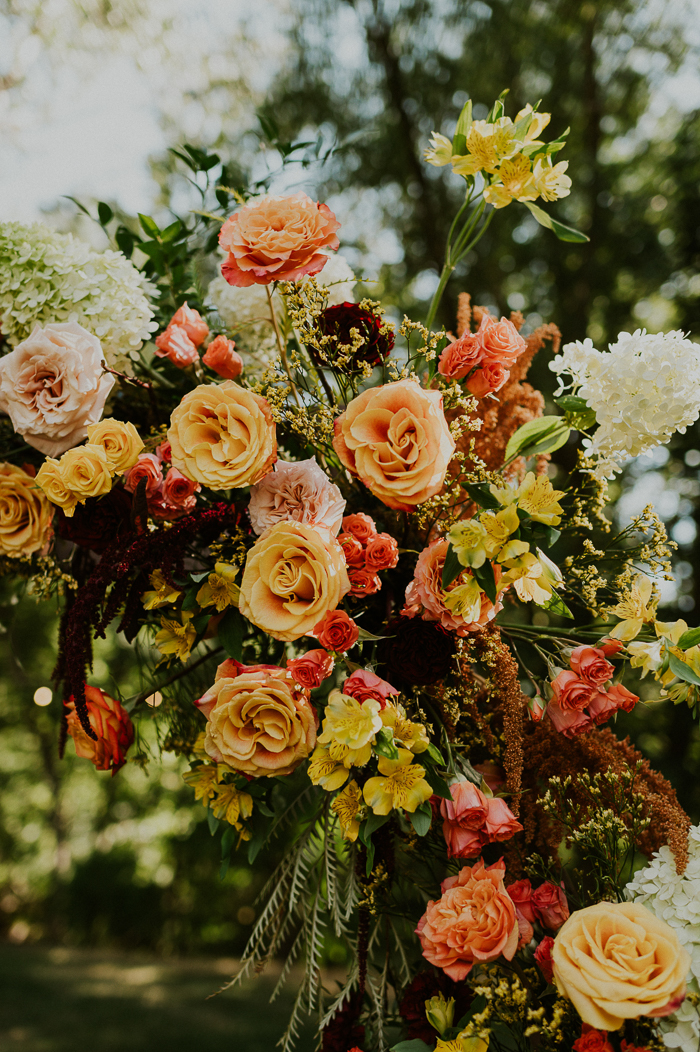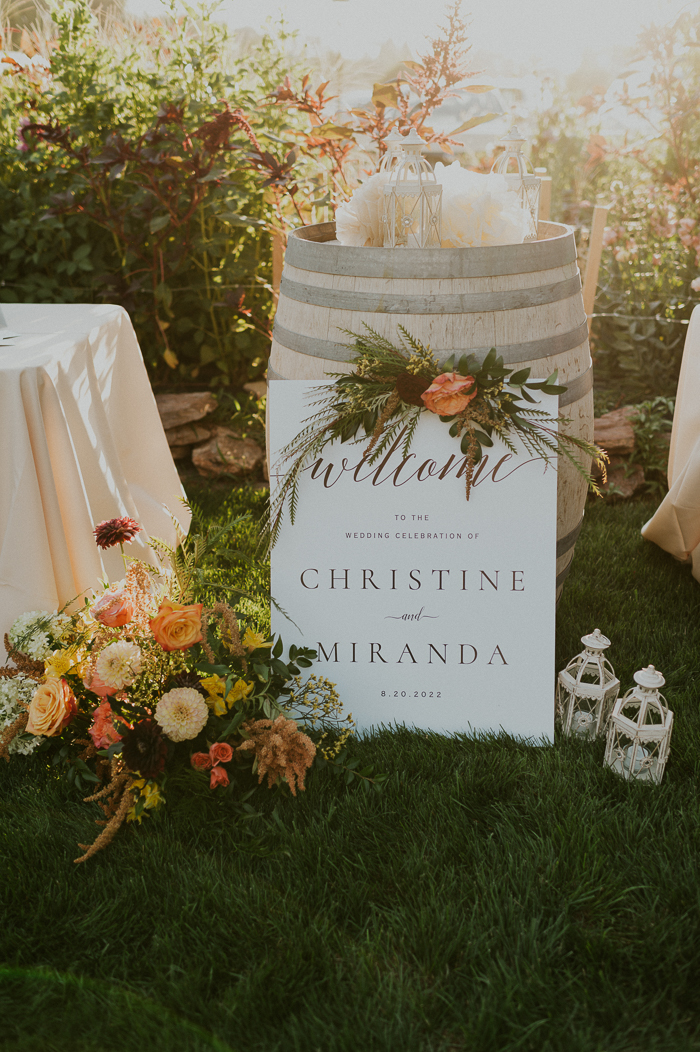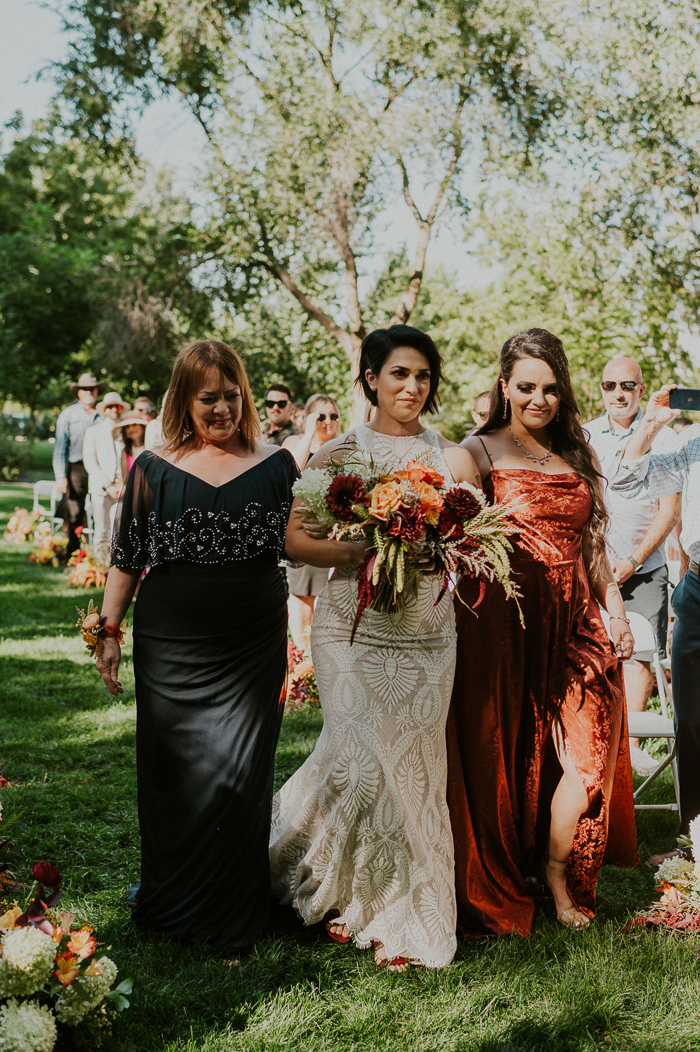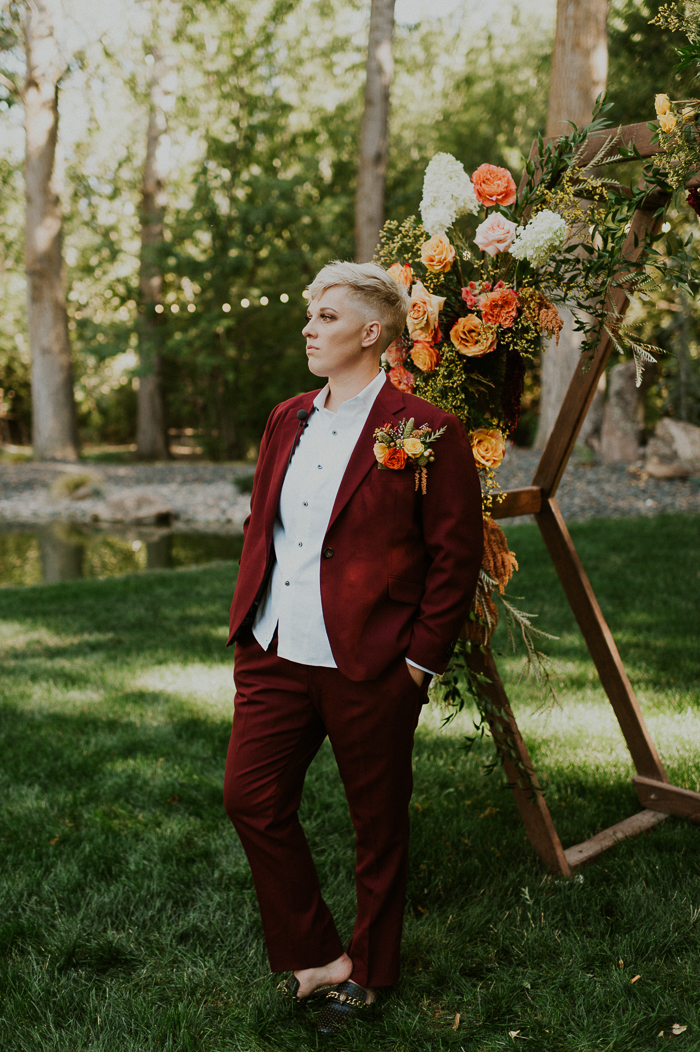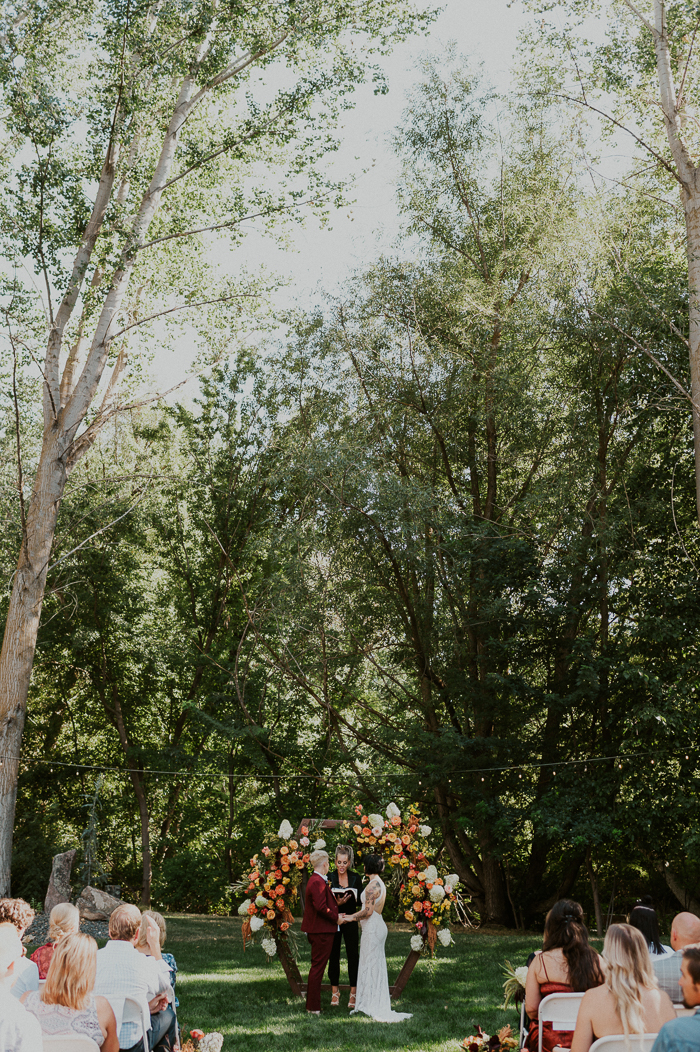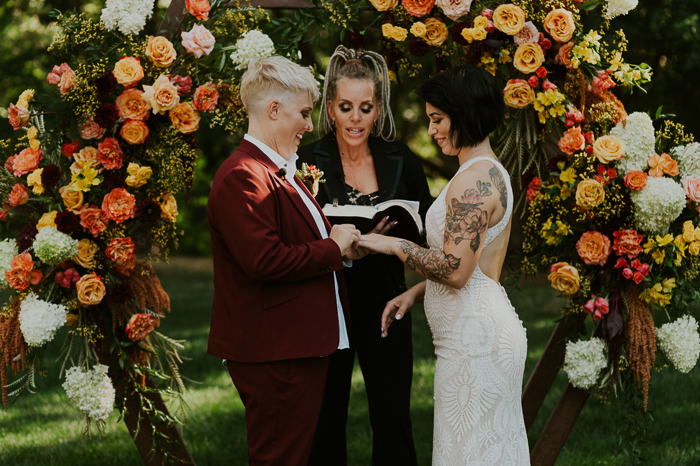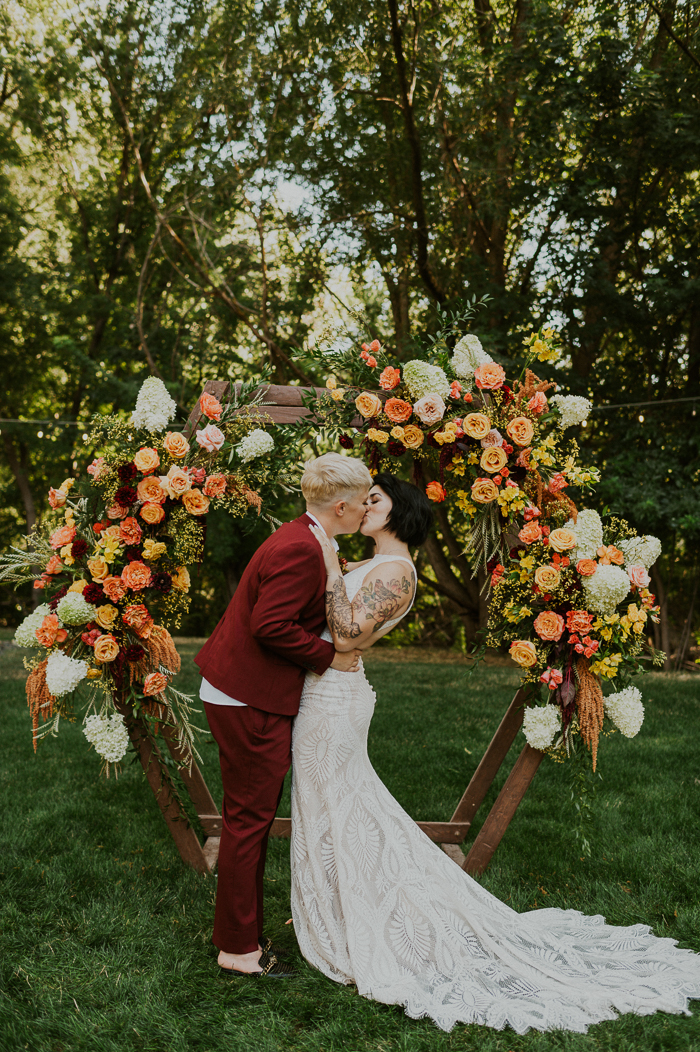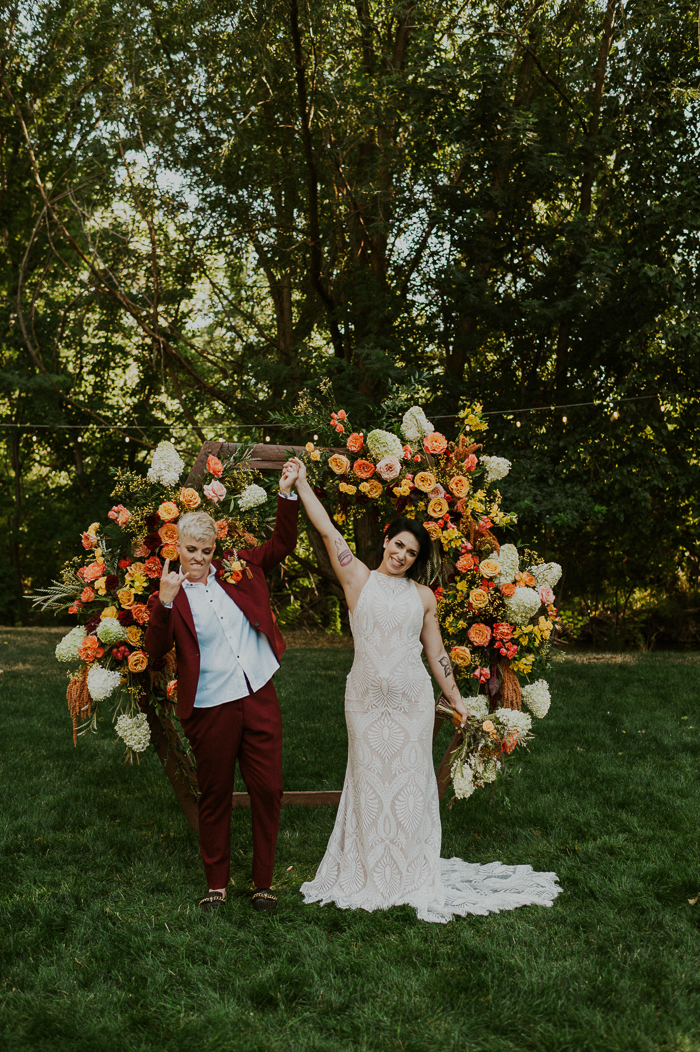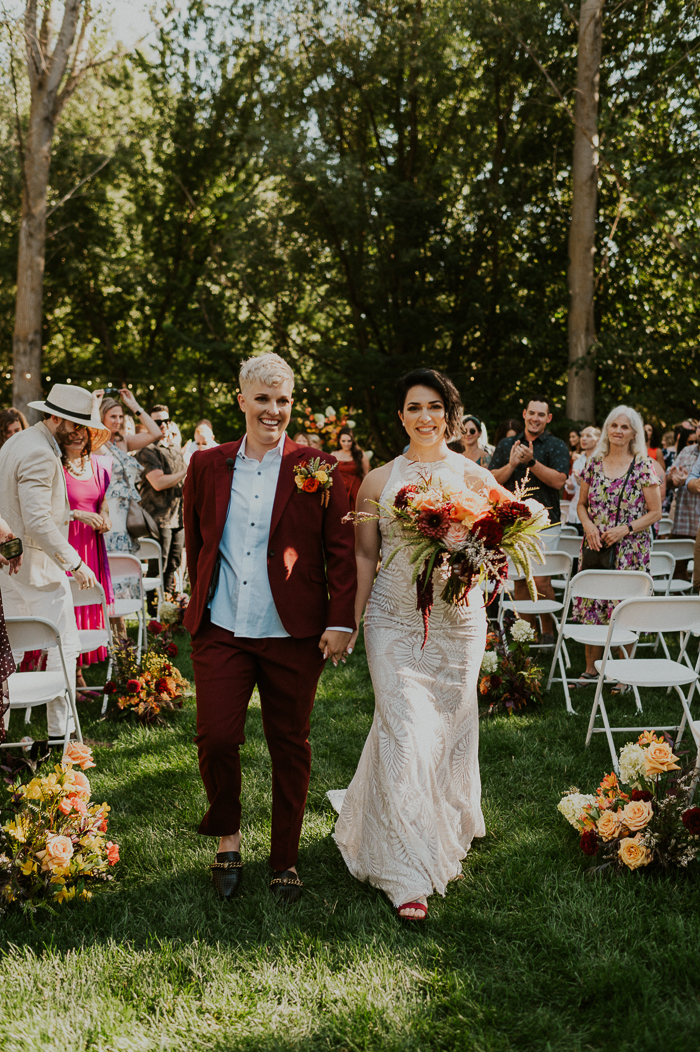 Taking A Laid-Back Approach To Wedding Planning
Our advice for soon-to-be-married couples: don't stress too much. We had such a laid-back approach, and it paid off. The rehearsal dinner was easy and smooth because we kept the plans simple. On our wedding day, we just tried to sit back, enjoy our time together, eat good food, and take in all the happiness and love surrounding us. It could have been way more stressful if we had done it any other way.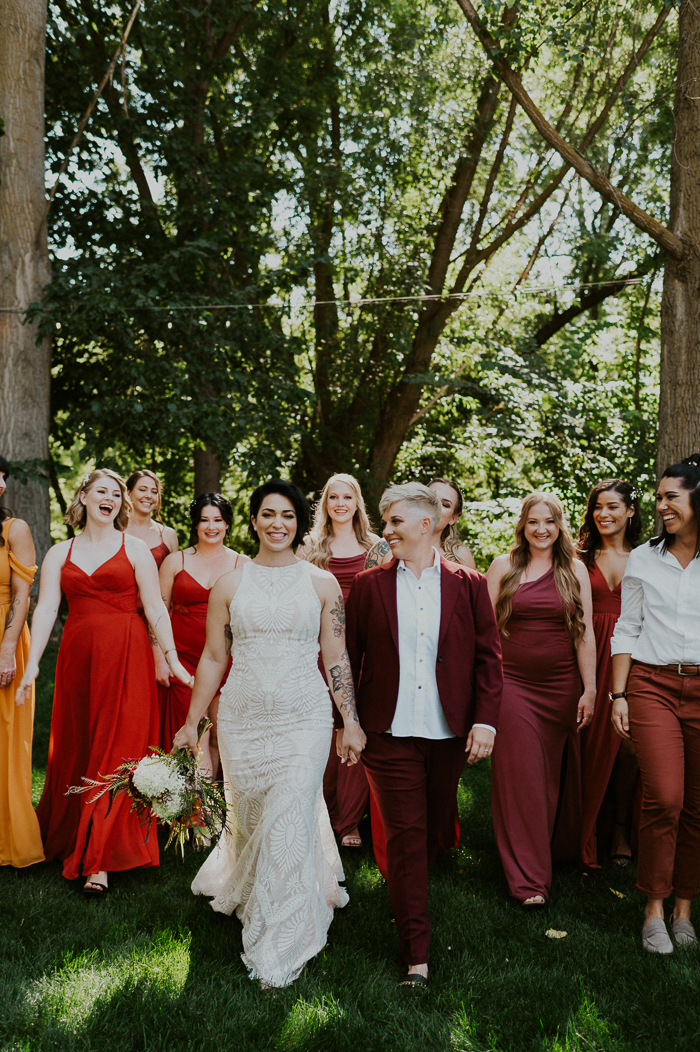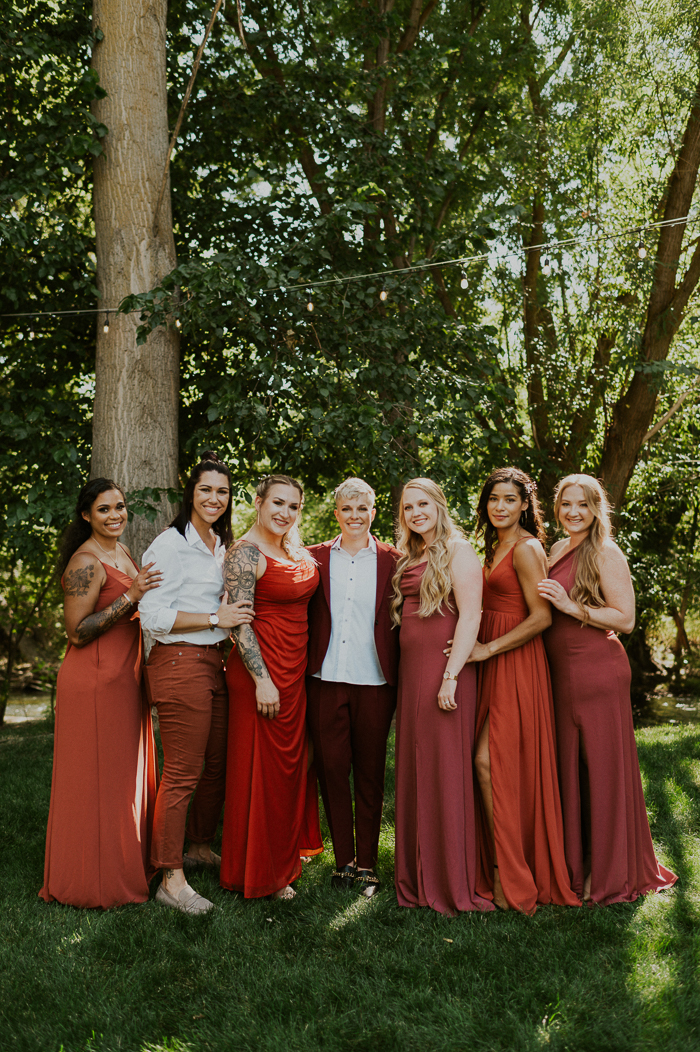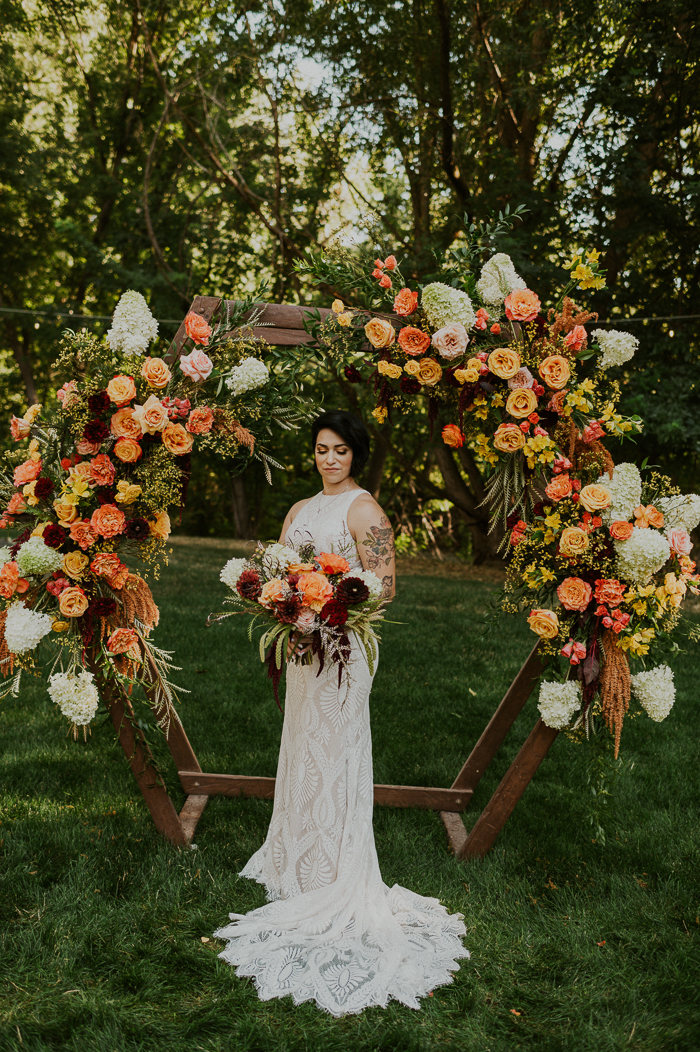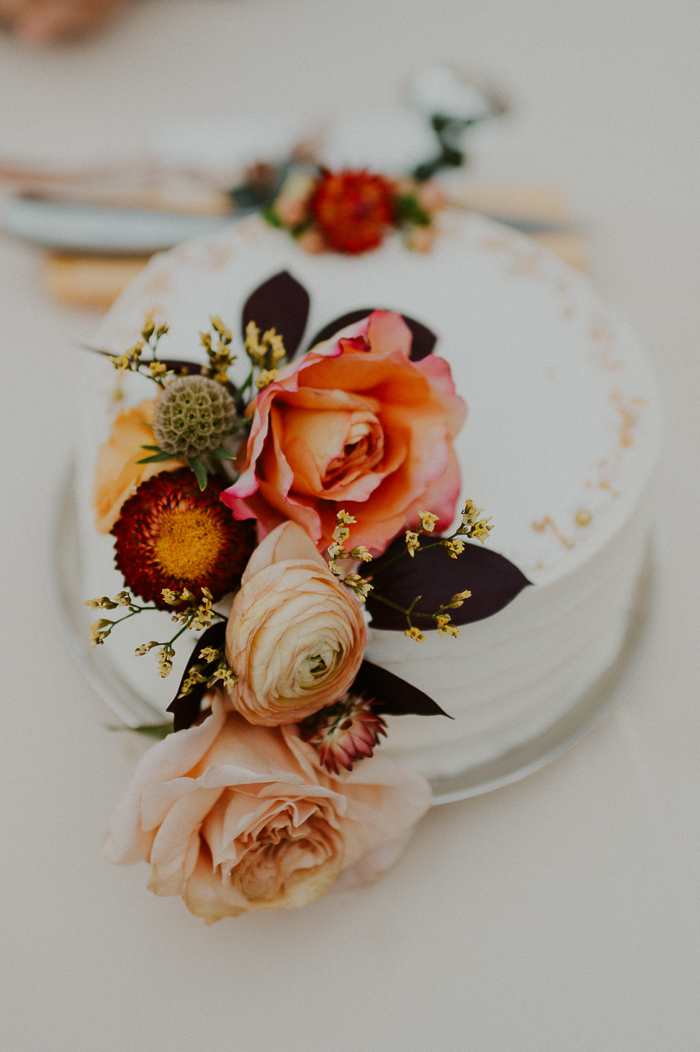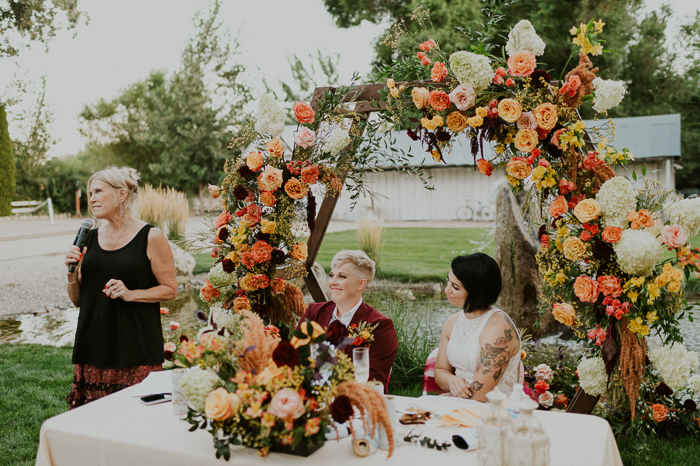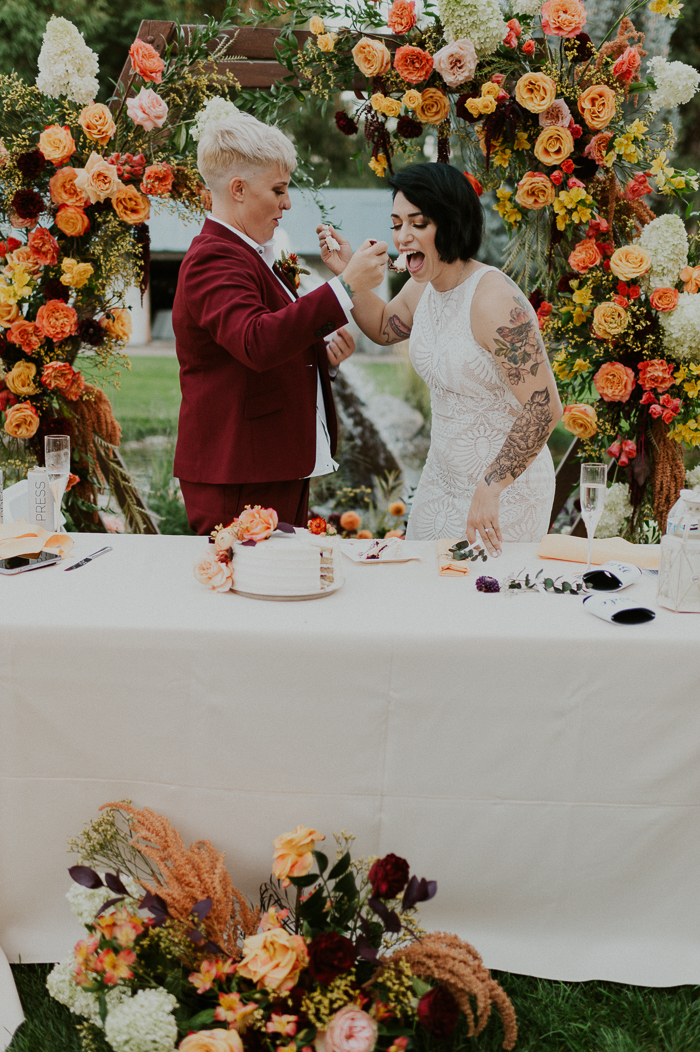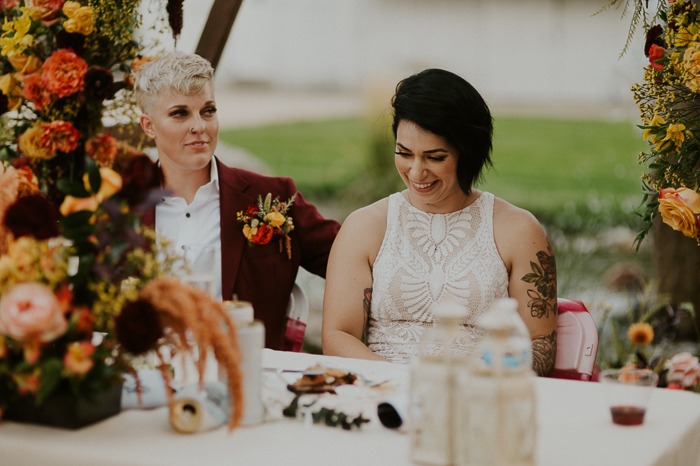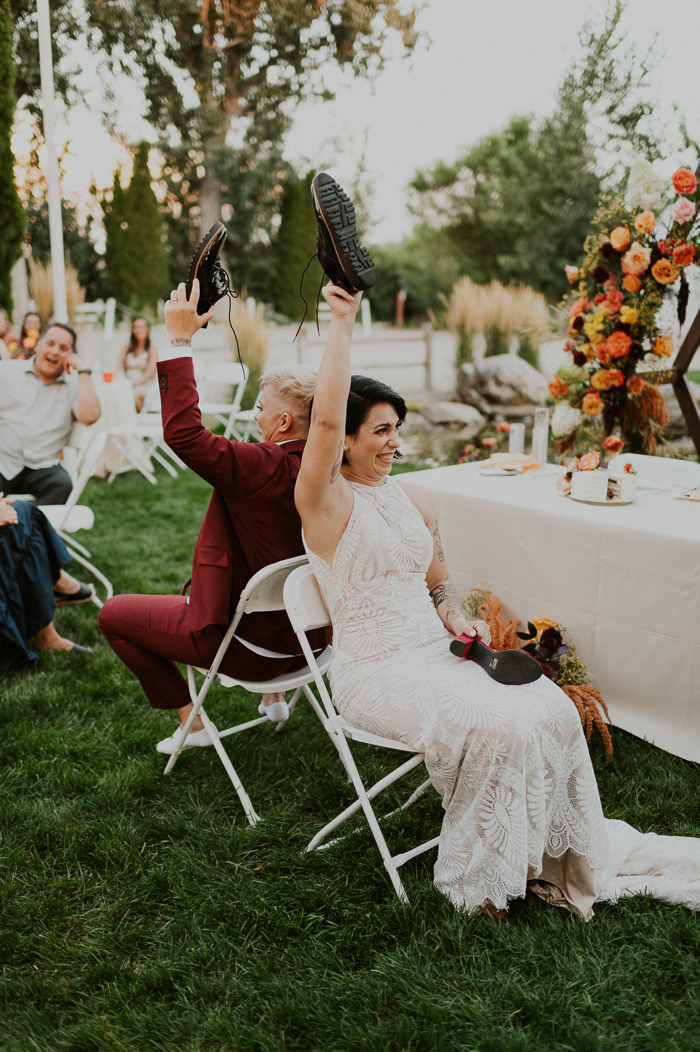 Junebug Member Maggie Grace Photography Went Beyond Just Capturing The Day
Our photographer, Maggie Grace, was absolutely incredible. She is the most fun, personable, professional photographer I've ever experienced. Not to mention her efficiency in herding around an entire bridal party and their families is insane! She does all of this while capturing the most special moments. She is truly extraordinary.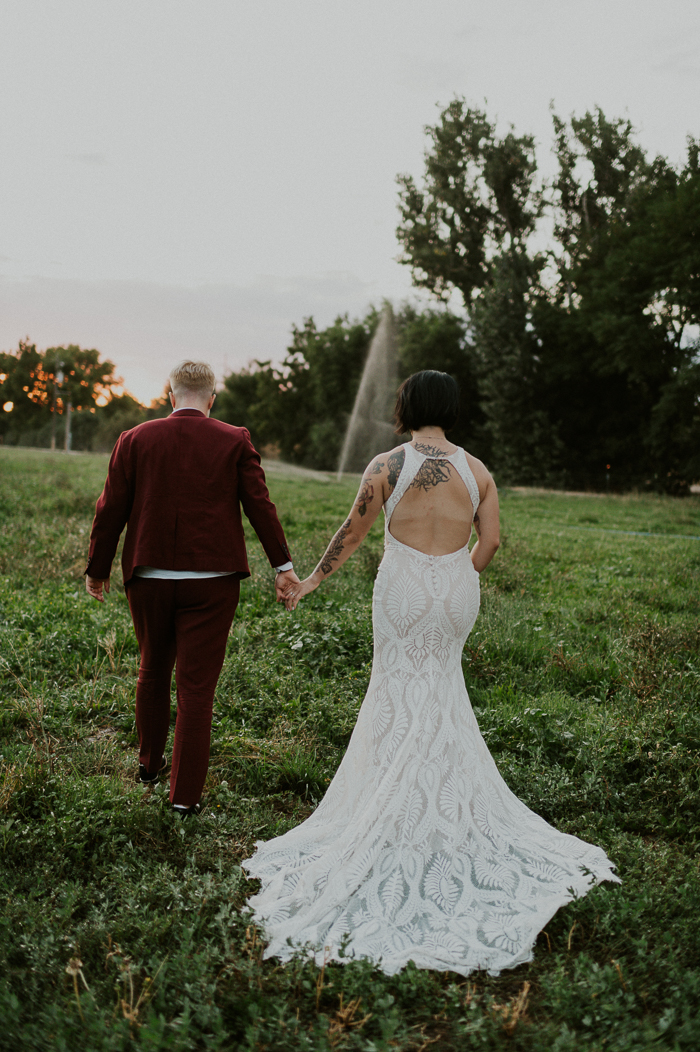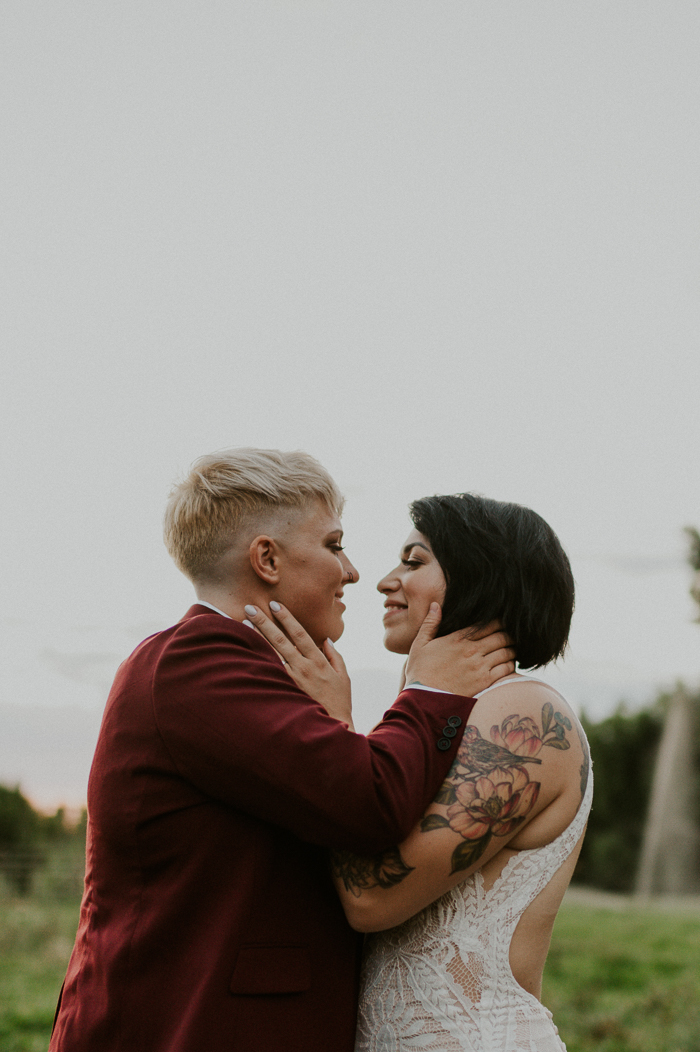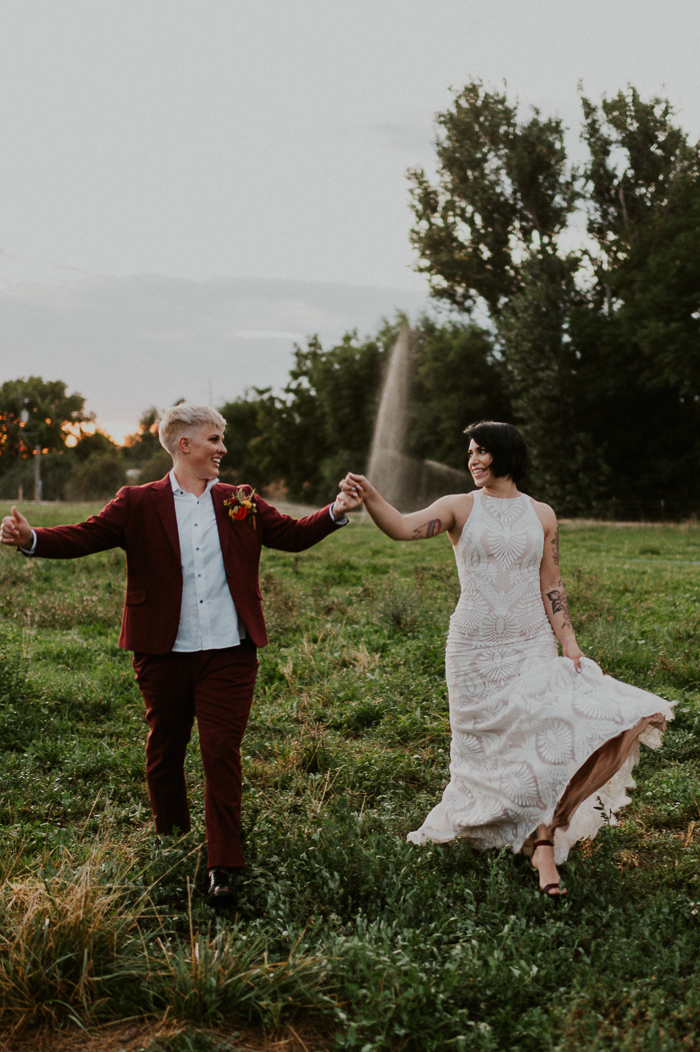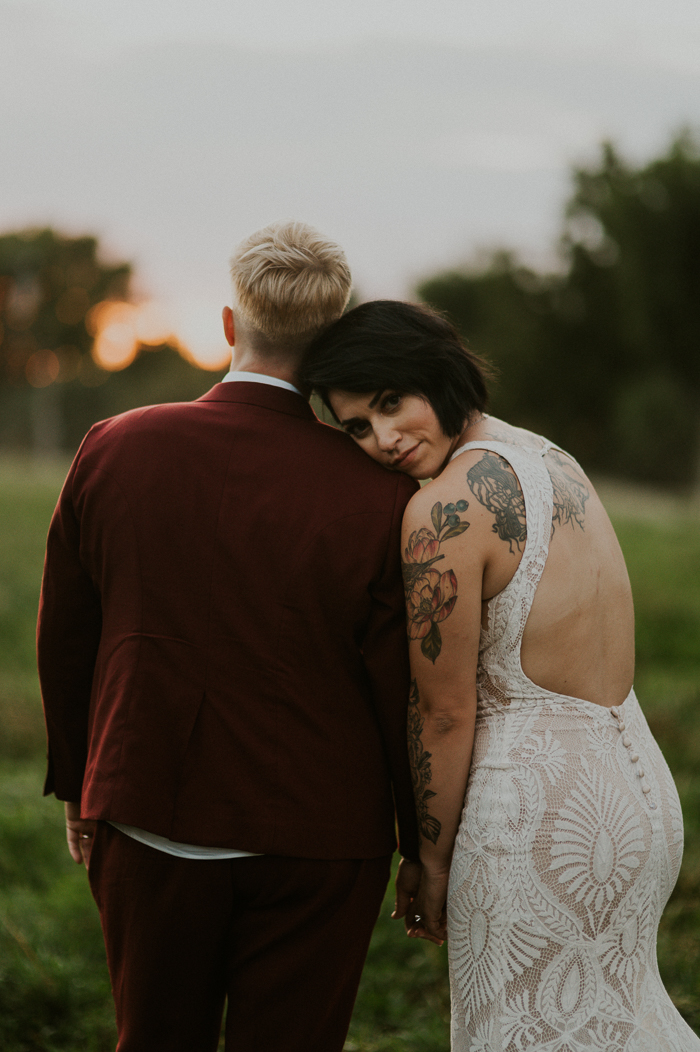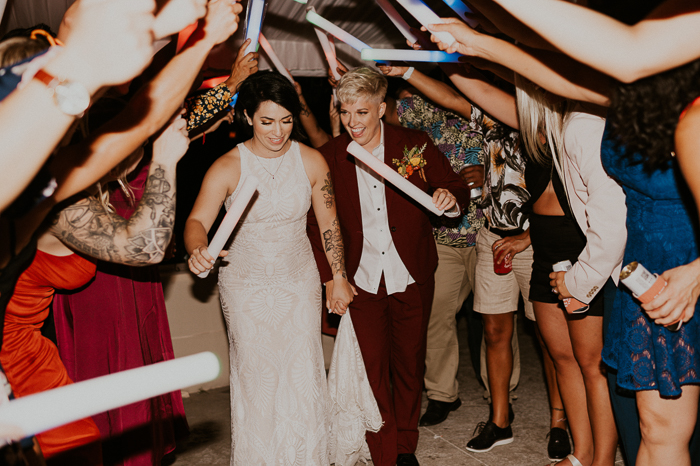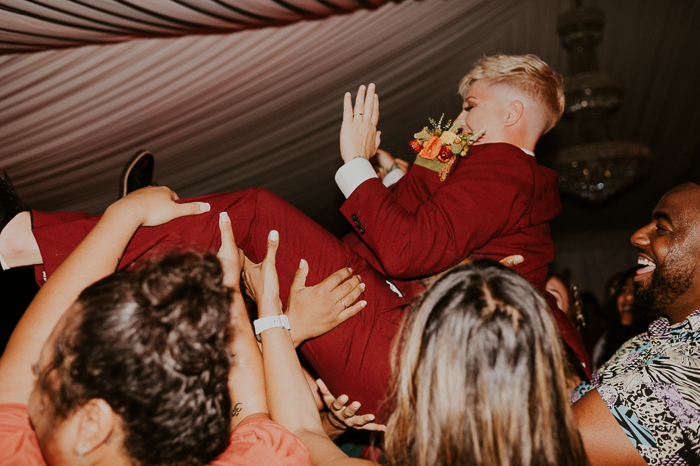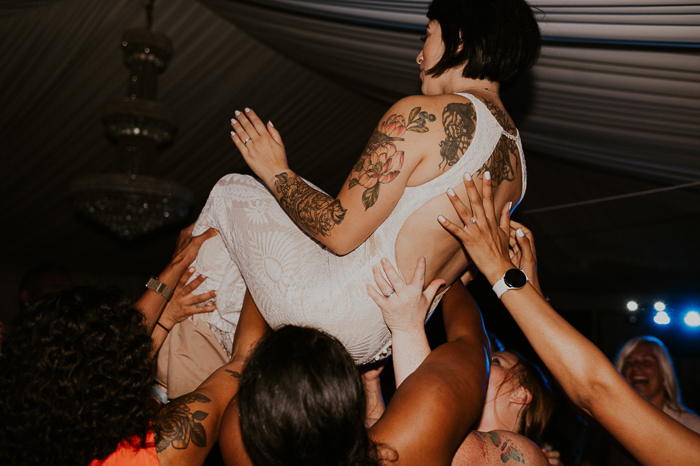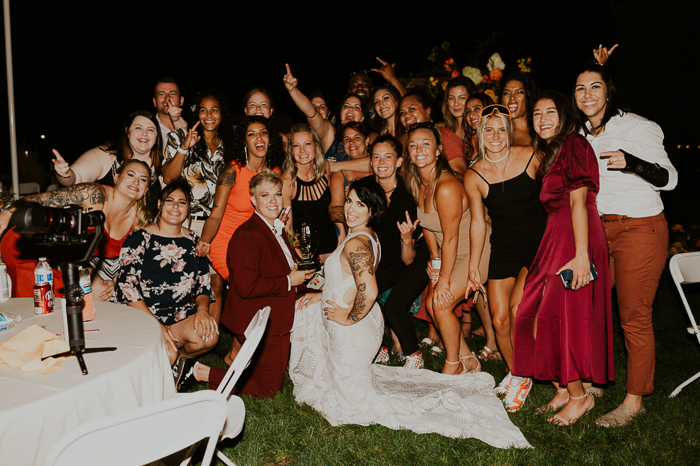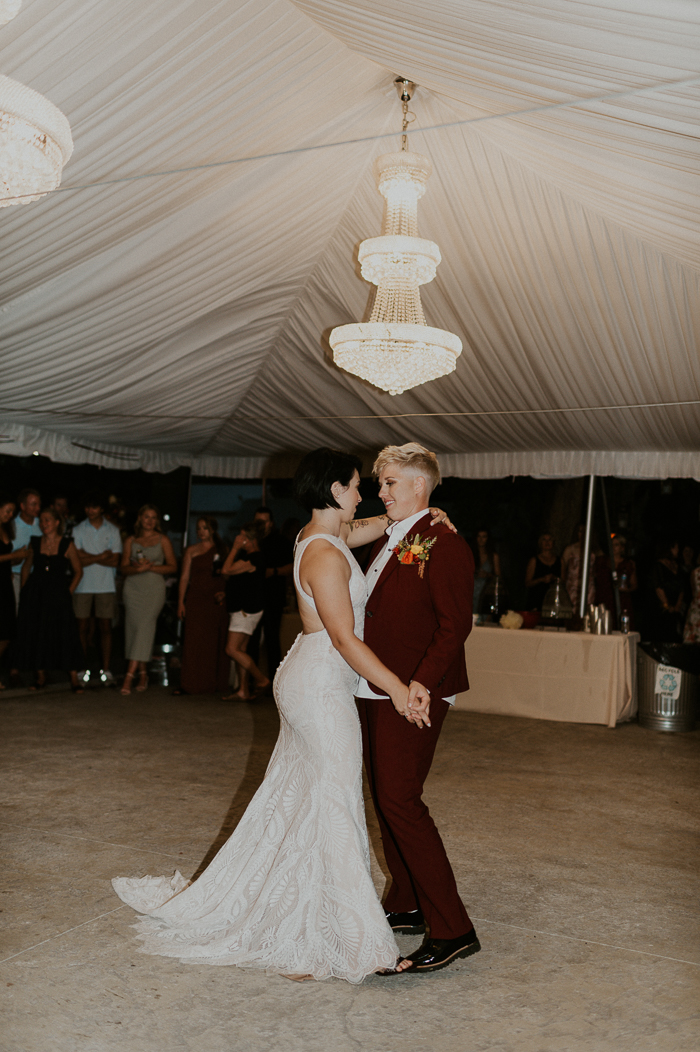 Congratulations to Miranda and Christine on their boho flower-filled Cottage at Riverbend wedding. And a big thank you to Junebug member Maggie Grace Photography for capturing and sharing all the unforgettable moments and details. To see more incredible weddings to draw inspiration from, then take a scroll through her profile in our directory of photographers from around the world.
If you're dreaming of a celebration where florals are the main event, like Miranda and Christine, we don't blame you. Not only are they beautiful to look at, but they also create a dreamy and romantic backdrop perfect for "I dos" surrounded by your nearest and dearest. To make flowers your main source of decor, be sure to check out our guide to incorporating blooms in every way of your big day.