Last week in Los Angeles we had the pleasure of meeting Jay Lawrence Goldman, a multiple-award winning digital wedding photographer and the owner of JLG Photography, (who is also a talented musician, painter, teacher and gourmet chef!). As a keynote speaker for Mindy Weisss The Most Ridiculous Wedding Event Ever, Jay shared his "Ten Steps for Getting the Best Photographs on Your Wedding Day" and we think he hit the nail right on the head. Jay left the #10 spot empty for you to fill in, so readers and photographers please let us know what you think belongs there. With no further ado, we are thrilled to share our notes with you from Jays inspiring presentation.
All images below by JLG Photography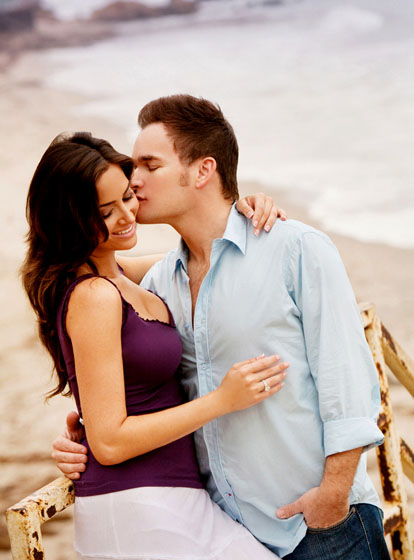 1. Book a fun engagement session. Getting your engagement photos taken is the first step to having comfortable, natural wedding photography. A fun, relaxed photo session before your wedding allows you to build a good rapport with your photographer and allows him or her to discover your personality and the best angles and lighting for your face and body type. No doubt youll love having photos of the two of you before and after you tie the knot!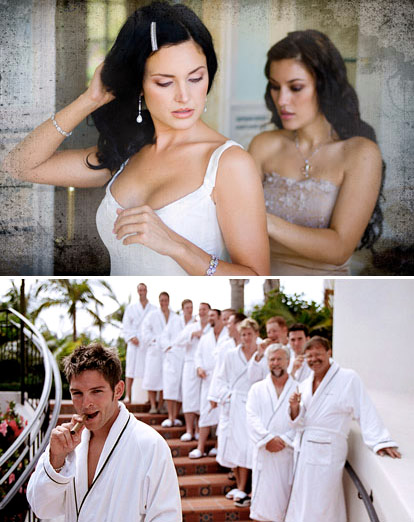 2. Make the most of your getting ready shots. Be sure to schedule your make-up artist and hair stylist for one full hour before you think youll need them. Youll appreciate the extra time if you need to make changes, and youll love the natural looking photos that come from not being rushed.
3. Keep your bridal suite as tidy as possible and be sure your flowers are delivered early. Lots of gorgeous shots can happen while youre preparing to be a bride and you wont want any of them to be cluttered with plastic water bottles, messy clothes, or dirty dishes. Designate a closet or corner where you can keep extra items tucked away and ask your bridesmaids to help you keep things picture perfect. Be sure your flowers are on hand for portraits and candid shots of you and your girls.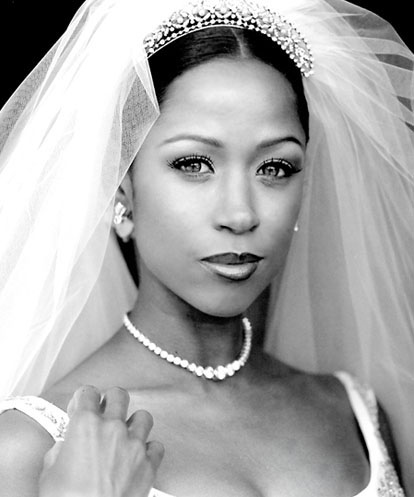 4. Think about who you want in your bridal suite with you. You may want to let friends and family members come and go, but depending on your personality, the size of your room, and the complexity of your schedule it may be best for you to limit the number of people getting ready with you. Make a list of who you want with you the most and have your photographer help you stick to it.
5. Hire a video/film artist who knows your photographer. If they haven't met yet, be sure they both meet as soon as they arrive. Theyll have to work together closely and you want them both to get the best pictures possible without getting in each others way.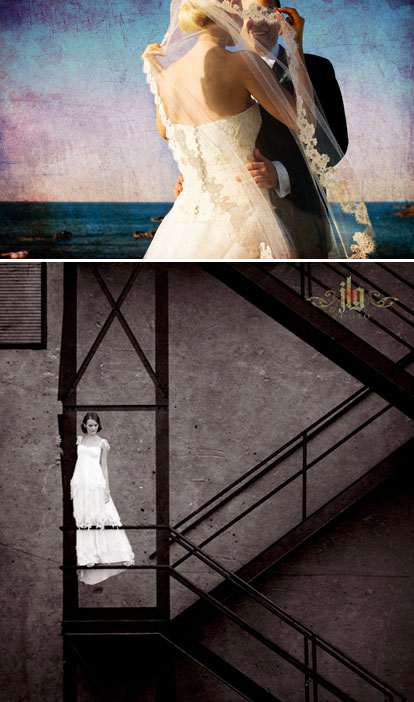 6. See each other before your ceremony. It really does help things go smoother. Ask your photographer to set up a romantic first look for you, (good wedding photographers have great ideas about how to make the the first time you see each other special) and youll get touching photos in a lovely location of your choosing with lighting that makes the most of your moment. If it really feels more romantic to you to wait until you come down the aisle, read on.
7. Keep your shot list manageable and your group shots to a minimum, (especially if you are waiting to see each other at the altar). Consider having the largest possible group shot first and break down from there. It can take 10 minutes or more per shot to create a family portrait youll want to frame, so keep that in mind when you create your list. You dont need to make a huge list of other shots for your photographer, theyre bound to get thousands of details and moments without you having to ask. However.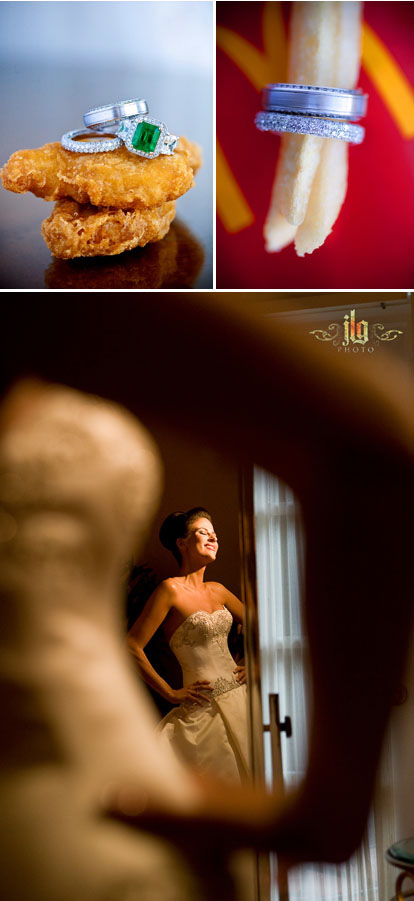 8. Let your photographer know about anything special to you that they might overlook. Of course, theyll get the cake, your dress, your flowers, and most of them will be savvy enough to write ahead and get your invitation, but you want to be sure they know that youre wearing your grandmothers locket with a picture of your parents inside or that youre going to do a huge dip at the end of your first dance. Photographers love to show whats particularly meaningful and special about your wedding.

9. Consider having two photographers. Many photographers bring second shooters or partners to help them capture more than one perspective. Why give up the photo of your dads expression while he is giving you away for the look on your grooms face as he sees you come down the aisle?
10. Whats important to you? When your celebration is over and life moves on what photos do you want to take with you and how can you help make them happen? Were excited to hear your thoughts on getting the most out of your wedding photographer!