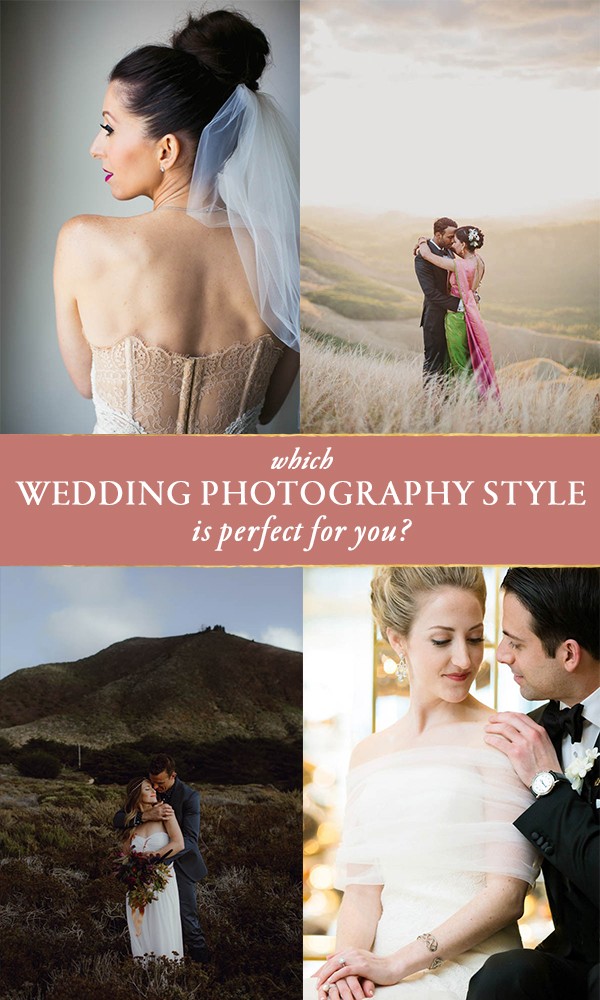 Photos by (from top left): Callaway Gable, Lover of Mine, Catalina Jean Photography, Elena Bazini
If you're just starting to search for your wedding photographer, I'm so happy that you found this post! Why? Well, us Junebug gals consider ourselves pretty savvy when it comes to finding the most talented wedding photographers in the world. So, not only will you find photographers in almost every region around the globe in our vendor directory, but you can bet your bottom dollar that any Junebug photographer you select will photograph your day with artistry and care.
At this point, you might be ready to just hire whoever just to check it off your to-do list, but here's where I tell you to stop what you're doing and listen to me carefully: you can't hire anyone to photograph your wedding; you need to find a photographer who is perfectly suited to your needs and style. Have you ever noticed that you like certain photos more than others for some reason, which you may or may not understand? Well, if you hire a photographer thinking they can shoot your wedding just like your best friend's photographer shot her wedding, think again! Every photographer's style is different, so you will need to figure out which wedding photography style is the perfect fit for you and your day. Once you've found your desired style, choosing the perfect photographer will be a breeze, we promise!
Fine Art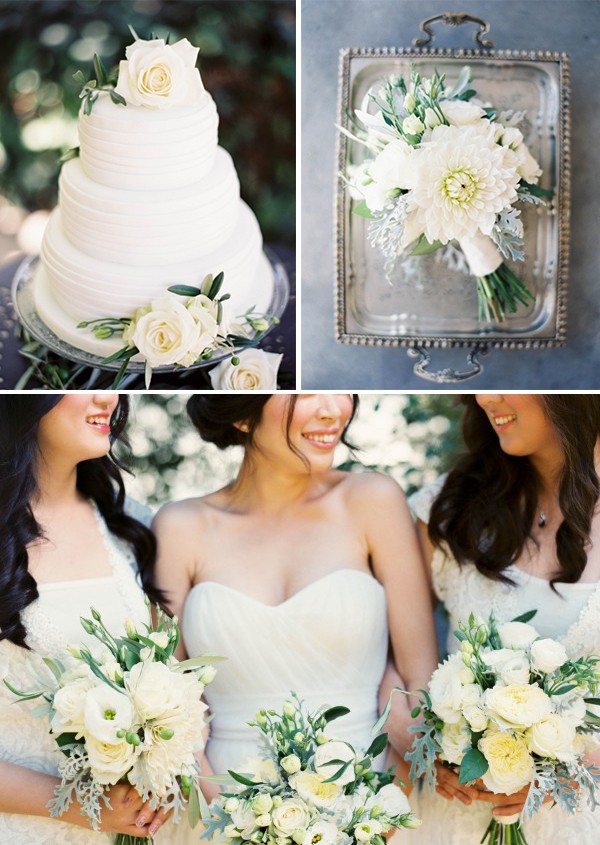 Photos by Erich McVey
Fine art is a style that gets thrown around quite a bit. A loose interpretation is to say that fine art wedding photography pushes past just documenting. Fine art wedding photographers are actively creating art while capturing the story of your day. Every moment has the potential to turn into a photograph that could be a stand alone piece in an art gallery. Like any other style of photography, there is a wide spectrum of fine art wedding photography out there, and it's up to you to choose which level fits you best.
Photojournalistic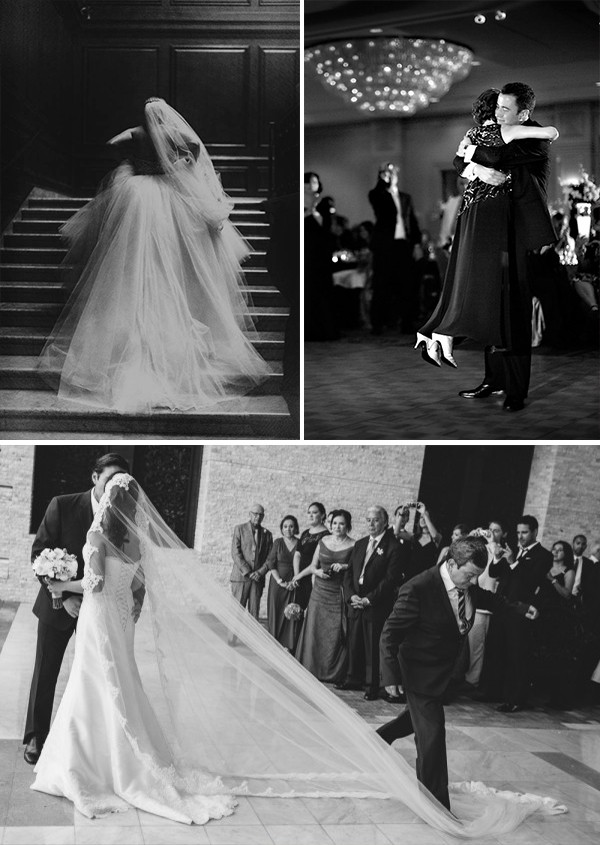 Photos by Michelle Lindsay Photography, Chris + Lynn Photography, and Dennis Berti (starting from top left)
Similar to fine art wedding photography, photojournalism is another buzzword photographers often use to describe their work. The purpose of being a photojournalist is to unobtrusively capture the wedding day as a whole, not just the planned moments. Photojournalism got its start in newspapers, so remember that you won't get the posed shots if you hire a true photojournalist. Think about famous photojournalists outside of the wedding photography industry, they're famous for capturing moments that are raw and revealing. If you don't like posing or staging, then hiring a photojournalist might be the perfect option for you.
Traditional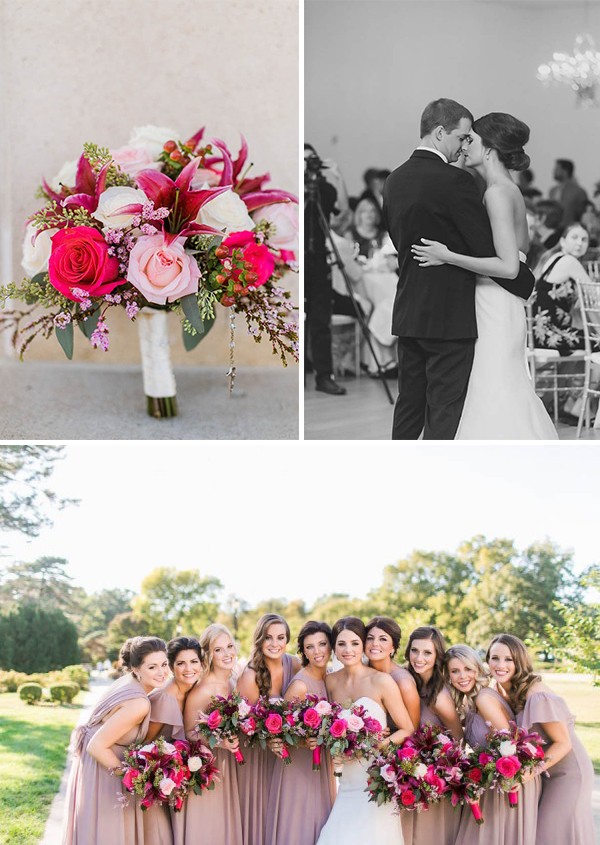 Photos by Catherine Rhodes Photography
A traditional photographer appreciates the staples of a wedding and will capture them for you with art and grace. You can expect a modern take on the posed photos in your grandparents' wedding album. Traditional wedding photographers typically focus on capturing the details that are important to you, including family photos, décor, and other images that you might have on your shot list.
Editorial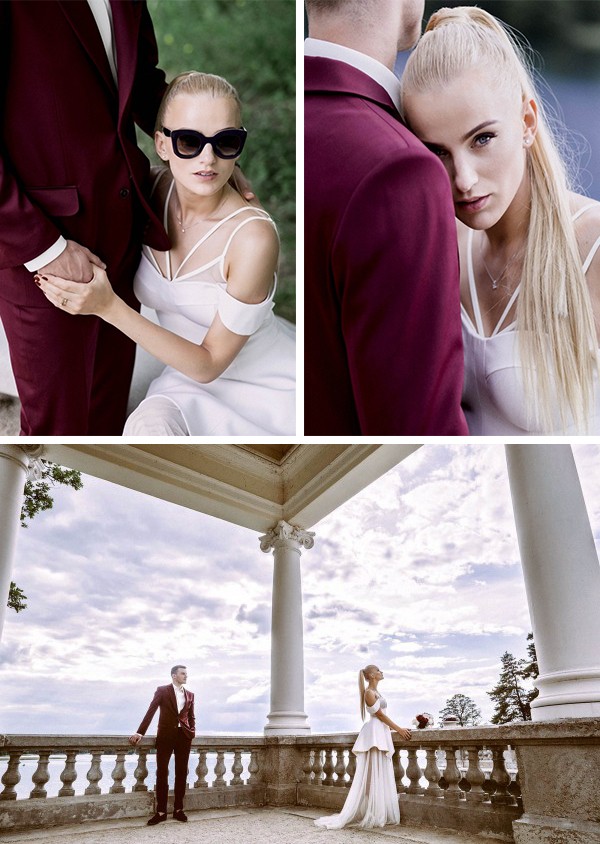 Photos by Linas Dambrauskas
If you love the look of photography in magazines like Vogue, GQ, and Harper's Bazaar, then you might like your wedding to be photographed with a similar feel. Editorial is another one of those styles that many photographers identify with, because it's an art form in of itself. It allows photographers to shoot creatively and over the top. While you won't find candid moments in this style of photography, everything about the editorial look is dramatic, edgy, and sexy.
Moody and Dark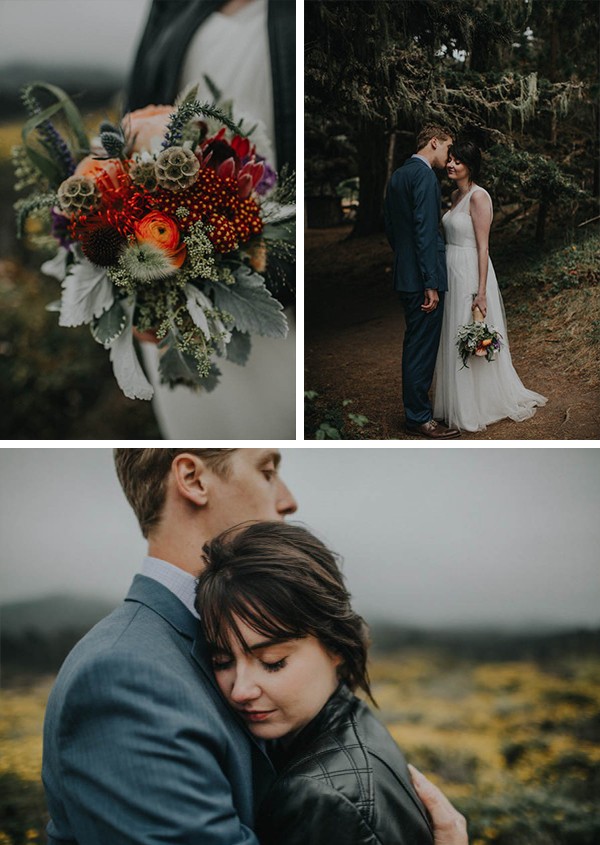 Photo by Keely Montoya
A relatively newer style in the landscape of wedding photography, a moody or VSCO-look means that your photographer edits their photos in such a way as to mimic film imagery (or they might be a hybrid shooter — shooting both film and digital). This editing style can lead to rich and dramatic images, that are not for everyone. If you love bright, bold colors and want your photos to look exactly how you remember your wedding day (color-wise), then the moody style may not be for you. However, if you're looking for an artistic, interesting perspective of your wedding day, then this style might be your new obsession.
Adventurous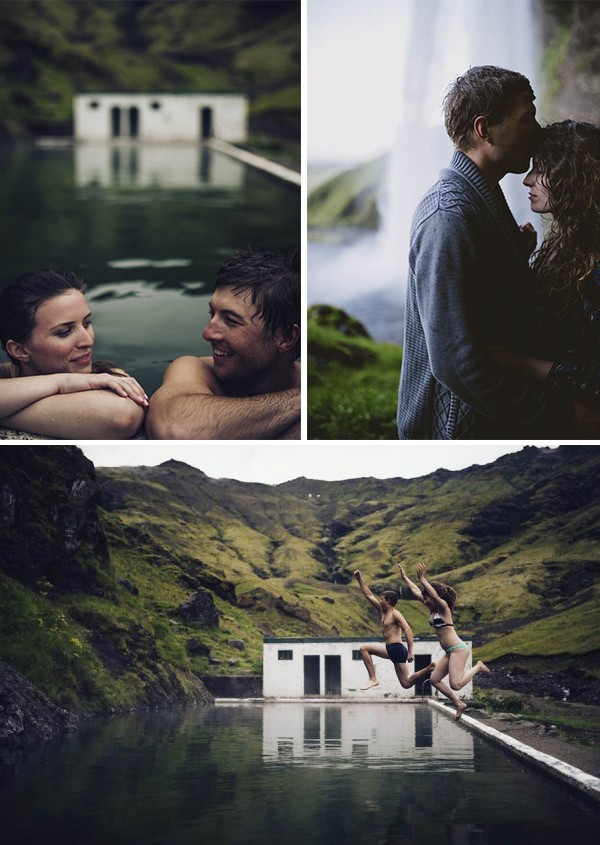 Photo by Charis Rowland Photography
While adventurous is definitely a made-up photography style, we think it deserves to be on this list. Think of this style as more of a personality trait rather than a look. If you and your soon-to-be love to travel and explore, and are looking for someone who will follow you wherever your wanderlust takes you, then finding a photographer who describes themselves as an adventurer is a must!
Now, here's where I blow your mind. Most photographers don't just shoot one style. In fact, most photographers incorporate all of these styles into their work in some way or other. It makes it more fun for them, and more interesting for their clients. For example, most photojournalists will take beautiful portraits if that's what you're wanting and traditional wedding photographers can also create artistic, compelling imagery on top of their standard shots.
For more tips on hiring your dream wedding photographer, be sure to check out our easy steps to hire your wedding