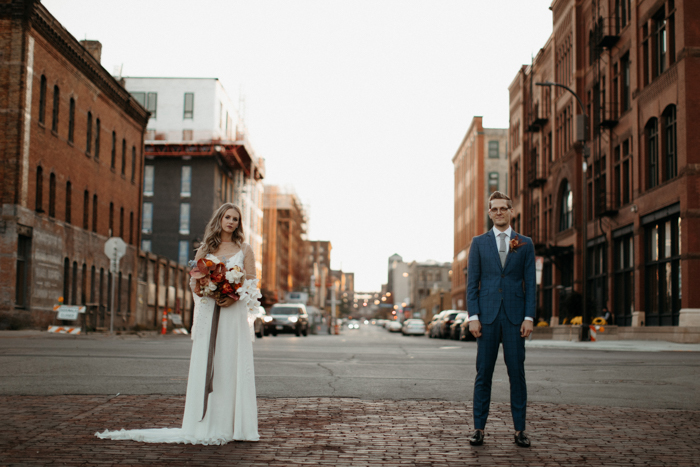 Lovers of urban, eclectic weddings—unite! We're positively obsessed with Megan and Taylor's laid-back, dinner party style wedding at The Bachelor Farmer. From Megan being total bride babe goals (she did her own her) to the couple's handcrafted reception playlist that got everyone on the dance floor, we can't get over the intention behind every decision made for this day. Eclectic Elegance Florals helped the couple coordinate all the little details, as well as create the fabulous, modern arrangements and bouquets with orchids, anthurium, reflexed roses, and just a hint of greenery. If you love a good mix of creative and in-the-moment photos, you're going to love every image Quinn Oberlander beautifully captured of this sweet day in Minneapolis!
The Couple:
Megan & Taylor
The Wedding:
The Bachelor Farmer, Minneapolis, Minnesota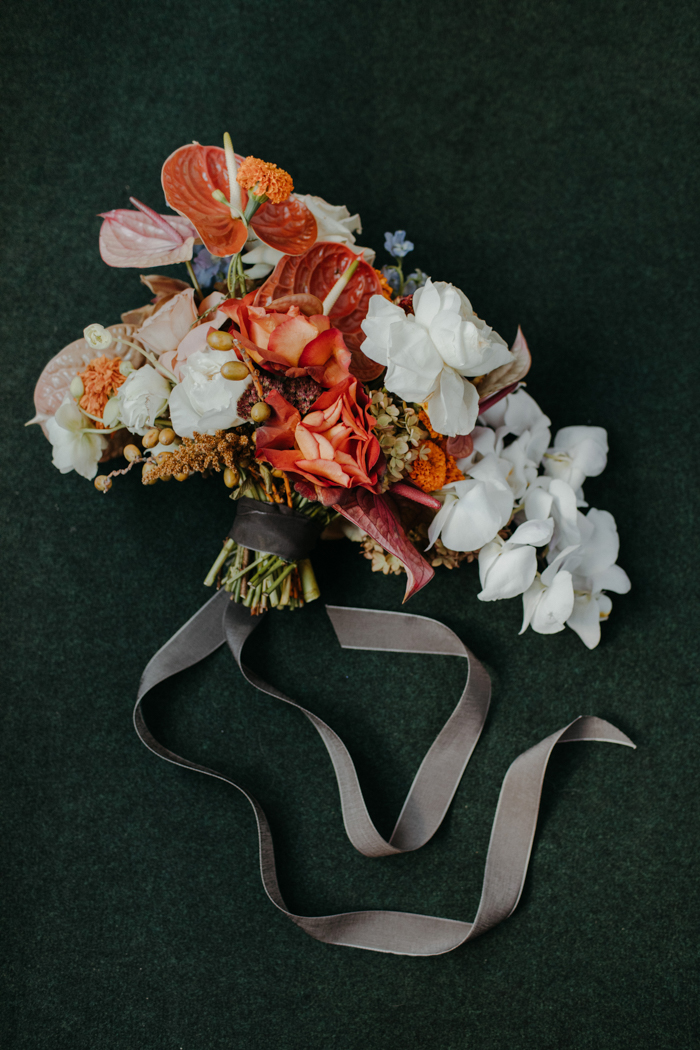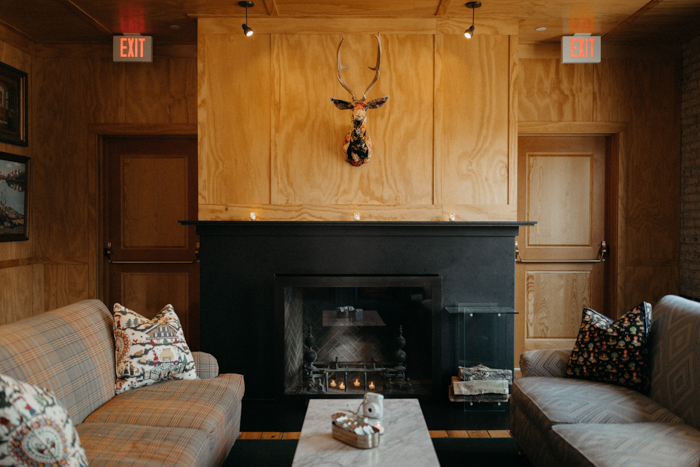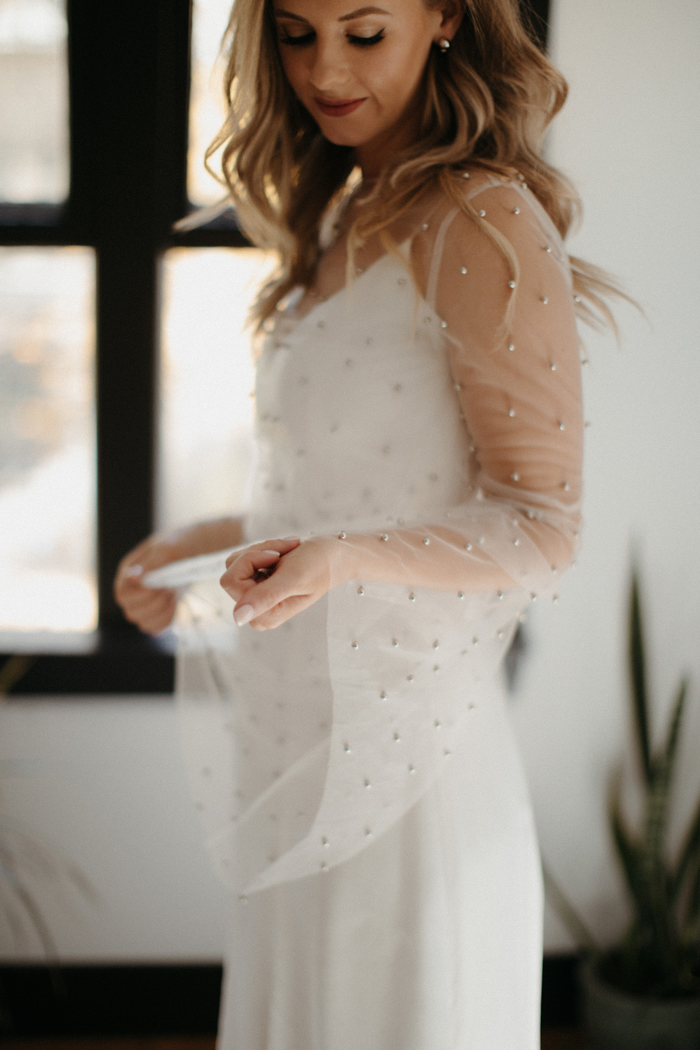 We heard that you can strengthen your memories of a day by wearing a new fragrance. We decided 'what the hell' and each found a new scent for our wedding day, and another for our honeymoon. It's true! Every time we wear those scents now, we get all the feels from our wedding day.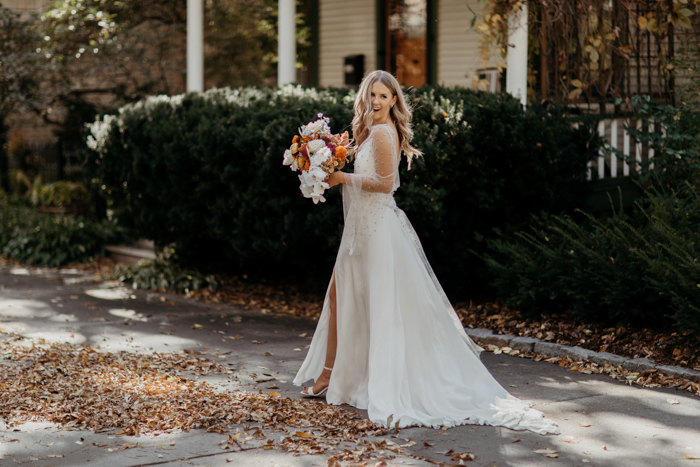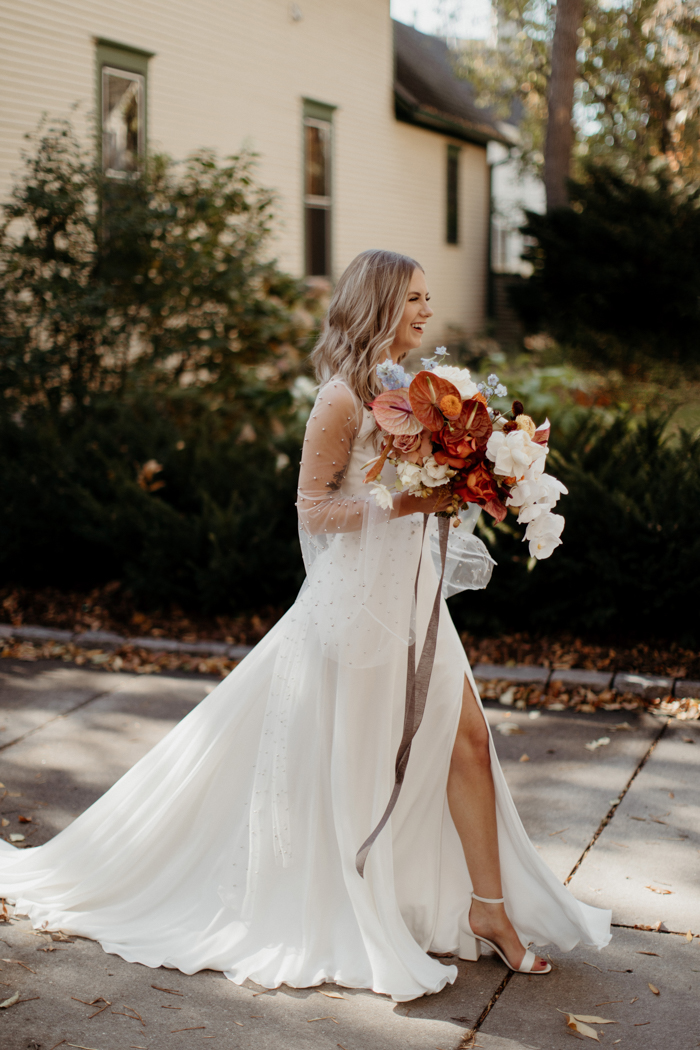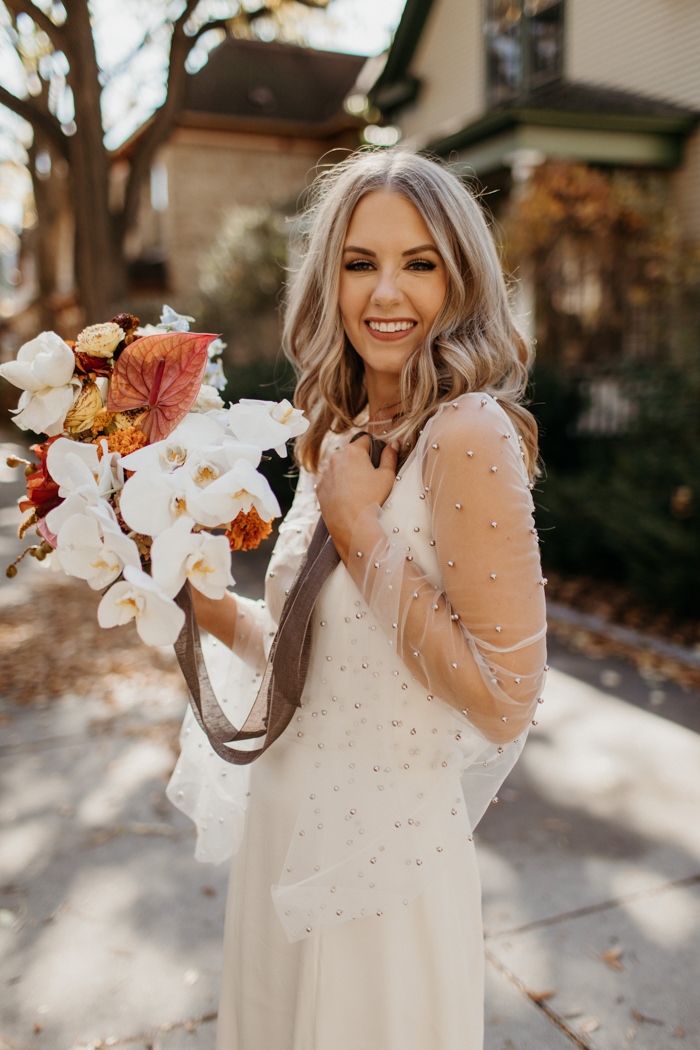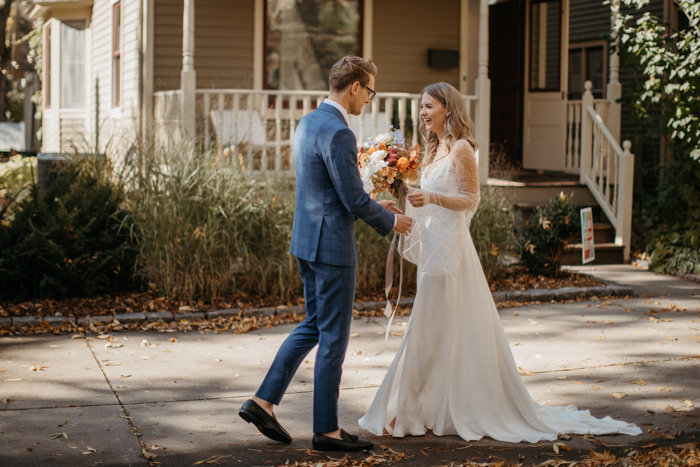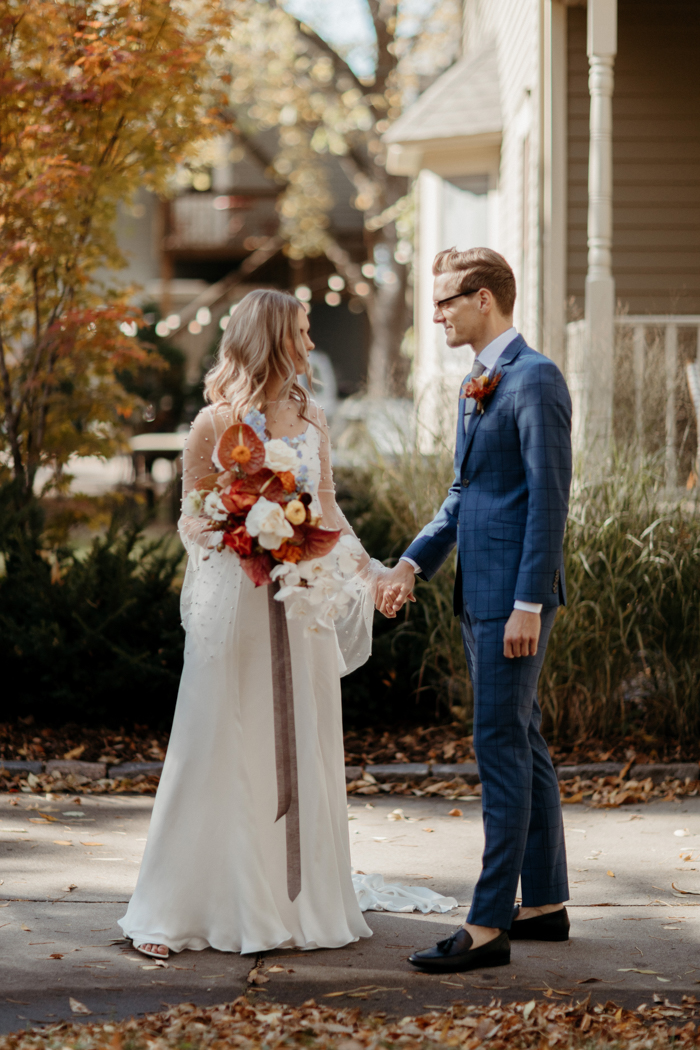 I wanted to be comfortable and, most importantly, feel like myself. I found the perfect simple Alexandra Grecco dress (with a slit!) at A&Be in Minneapolis. Adding the overlay from a different designer (Rue de Seine) made me feel like I was wearing a totally unique dress. I rarely wear my hair up, so after practicing a few times, I decided to do my hair myself! Taylor's suit was put together and customized at Atmosfere. Adding sleek black shoes and a matte black tie clip were the perfect balance to the patterned suit and textured tie.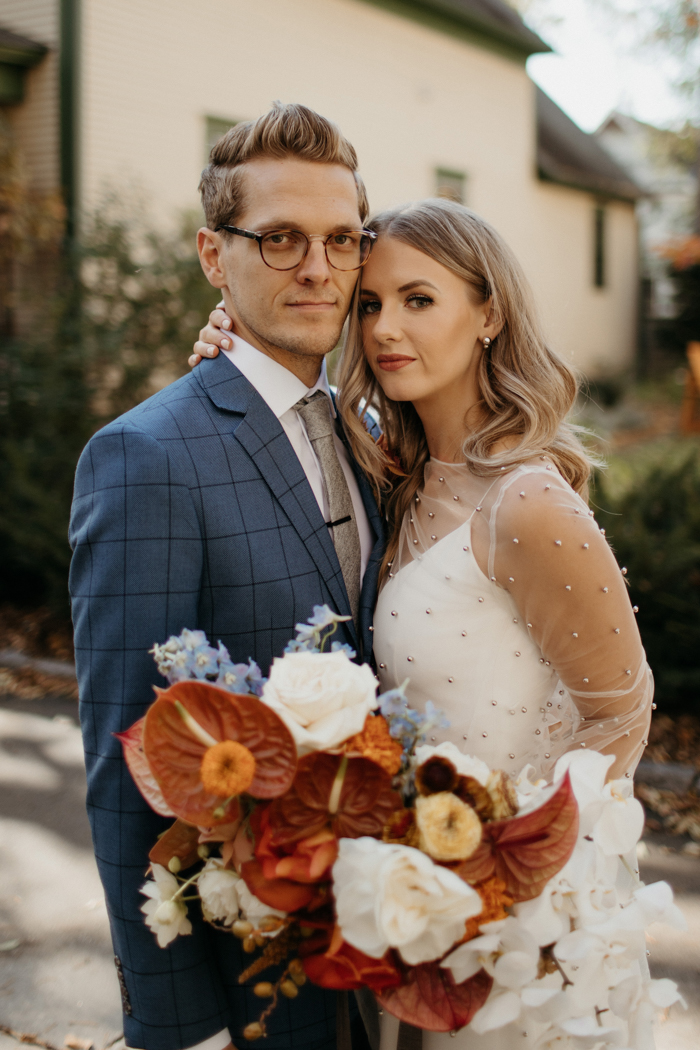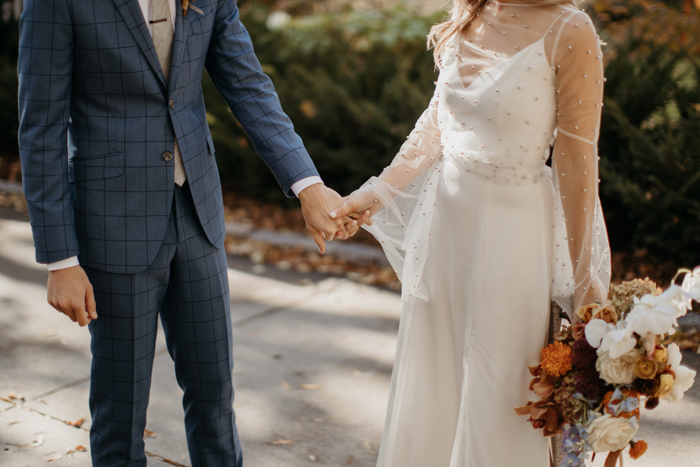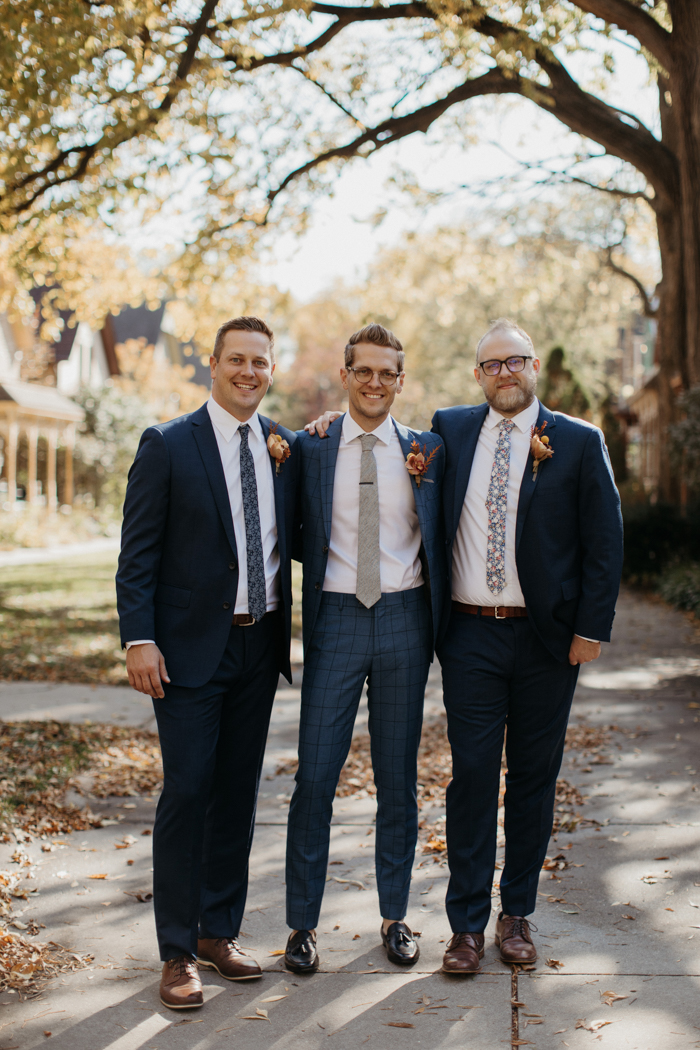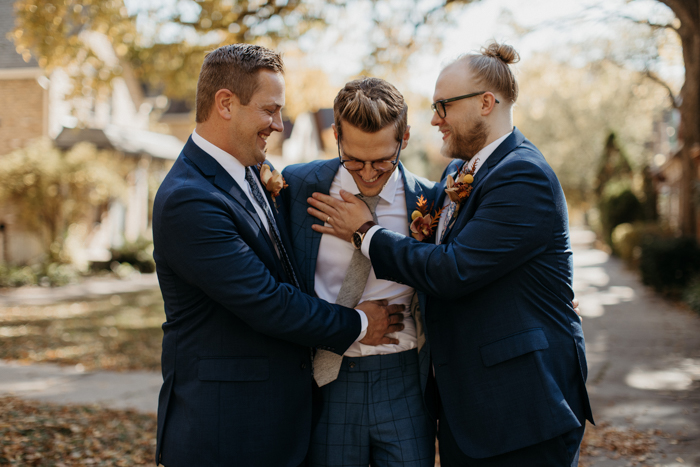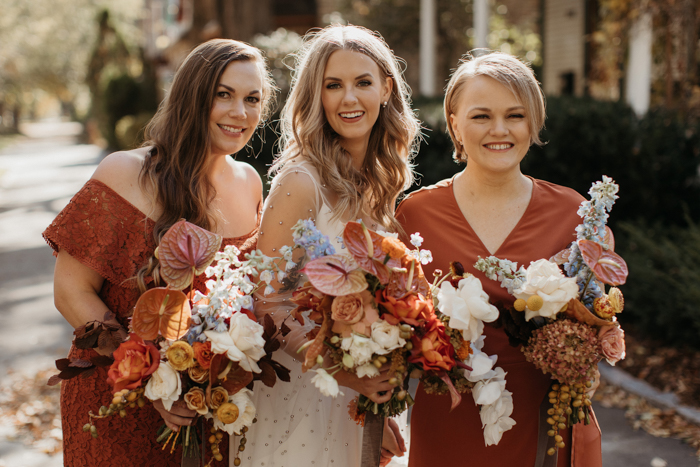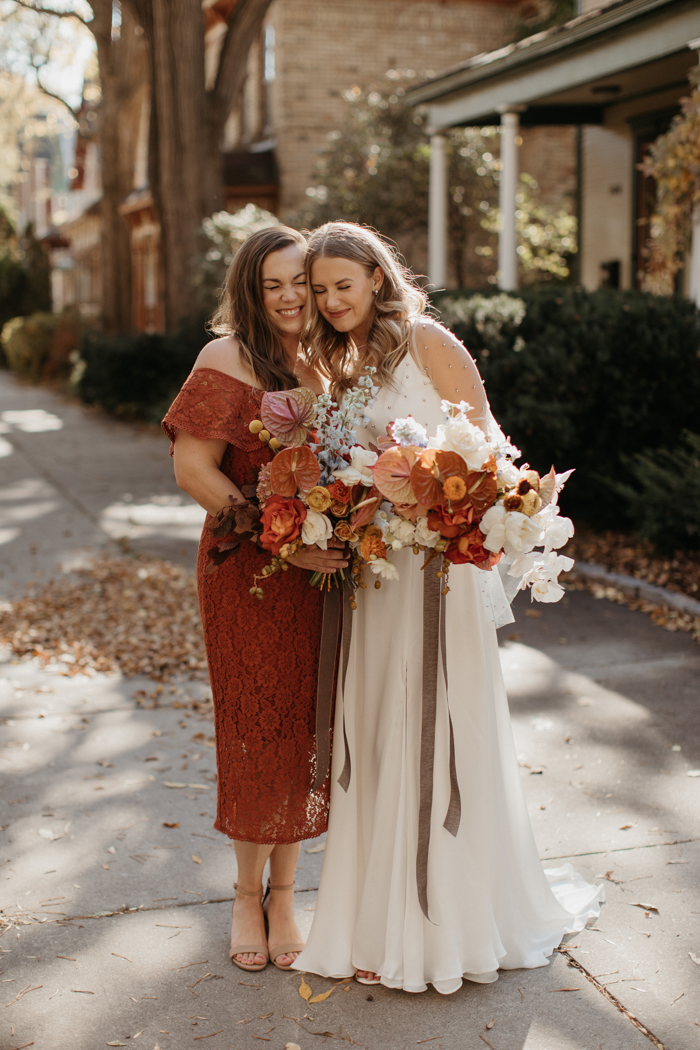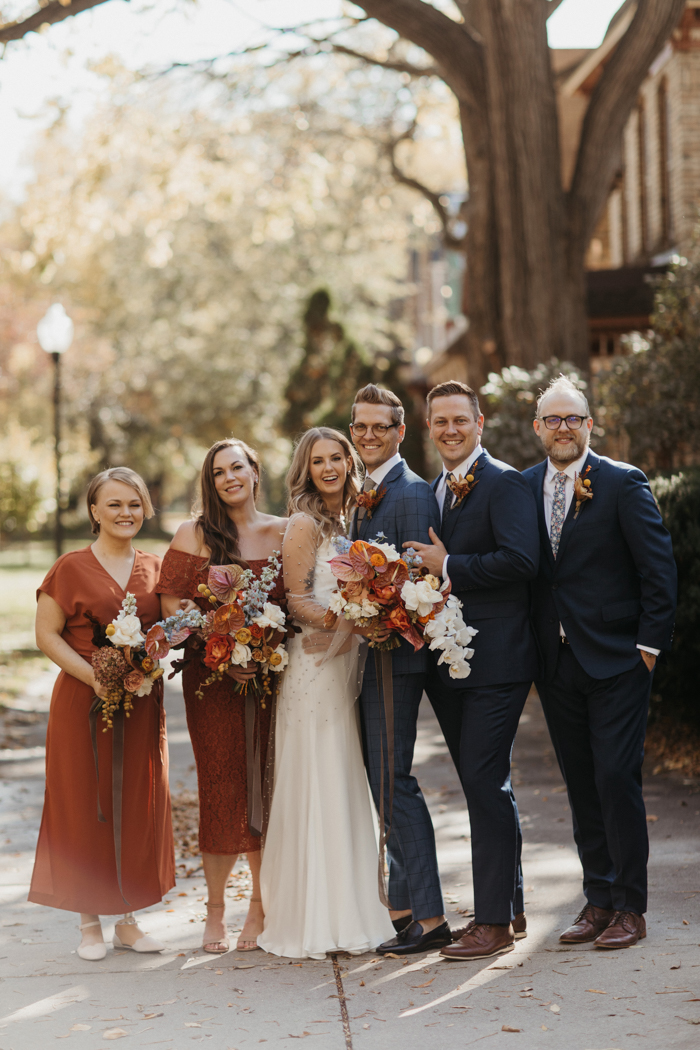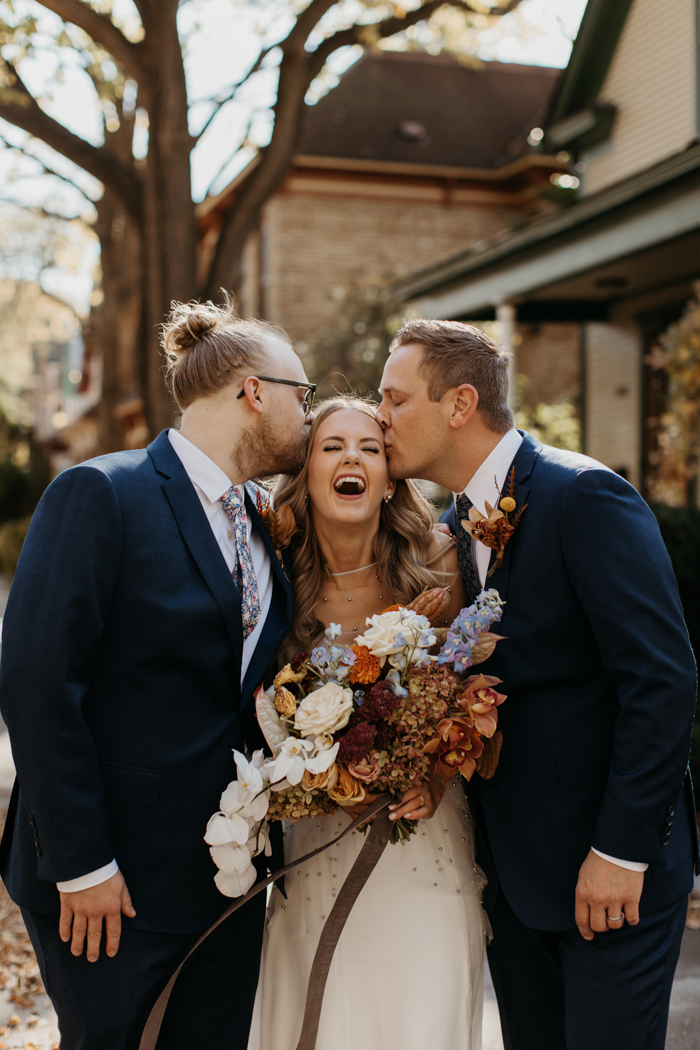 I was really nervous leading up to the ceremony; it hit me that everything we had been planning for months was about to ACTUALLY HAPPEN. The second I stepped into the ceremony room and saw Taylor and all of our friends and family, every bit of that nervousness vanished and all I felt was 100% love.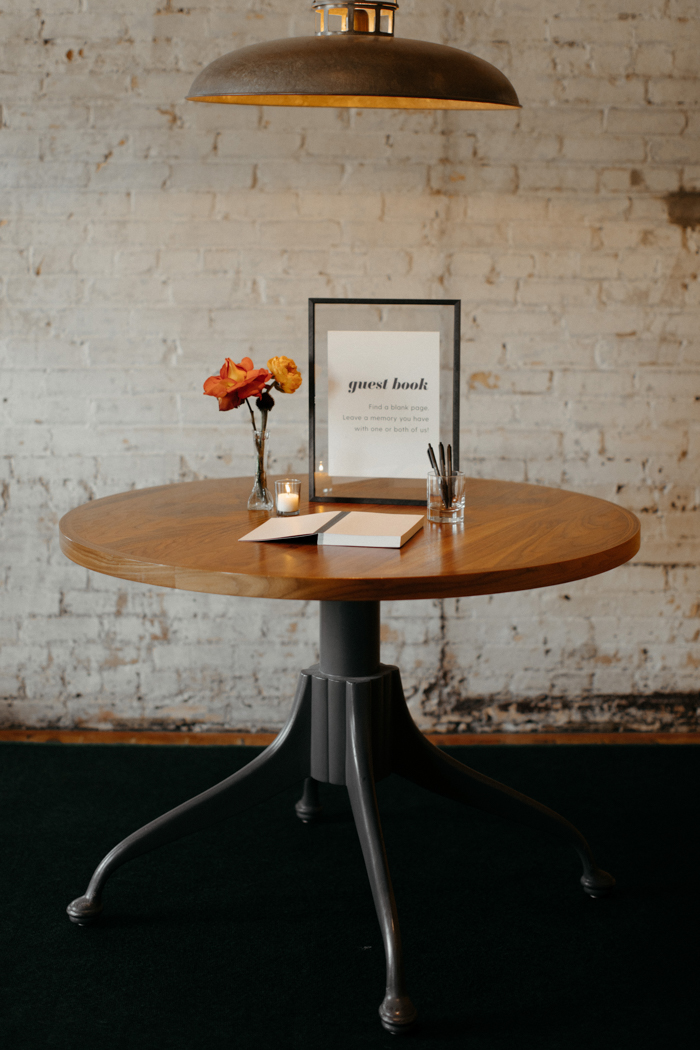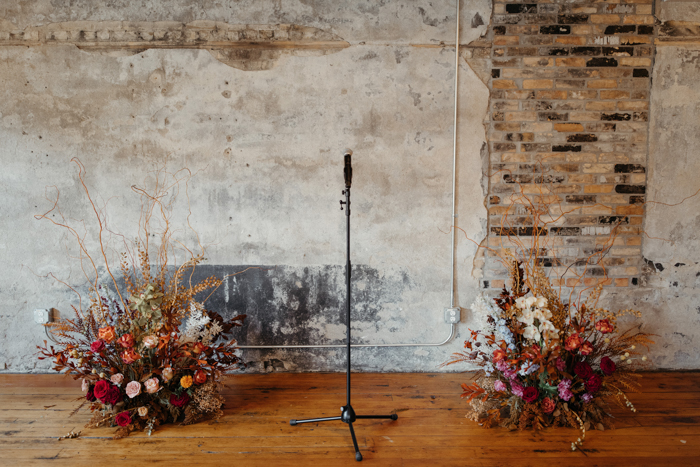 This might sound over the top, but before any other planning, I put together a color palette in Photoshop. Our venue, colorful as it was, begged to be complimented by more than pastels or simple greenery. Our color palette consisted of nine colors to fit the space and season and was a helpful reference when choosing dresses, suits, and florals. Our florist, Terra, made the MOST BEAUTIFUL modern arrangements and bouquets with orchids, anthurium, reflexed roses, and just a hint of greenery. We kept the decor to a minimum because the venue already had a ton of personality. The only decor items we purchased were table number holders ($0.97 from Ikea!) and an empty journal to use as a guest book.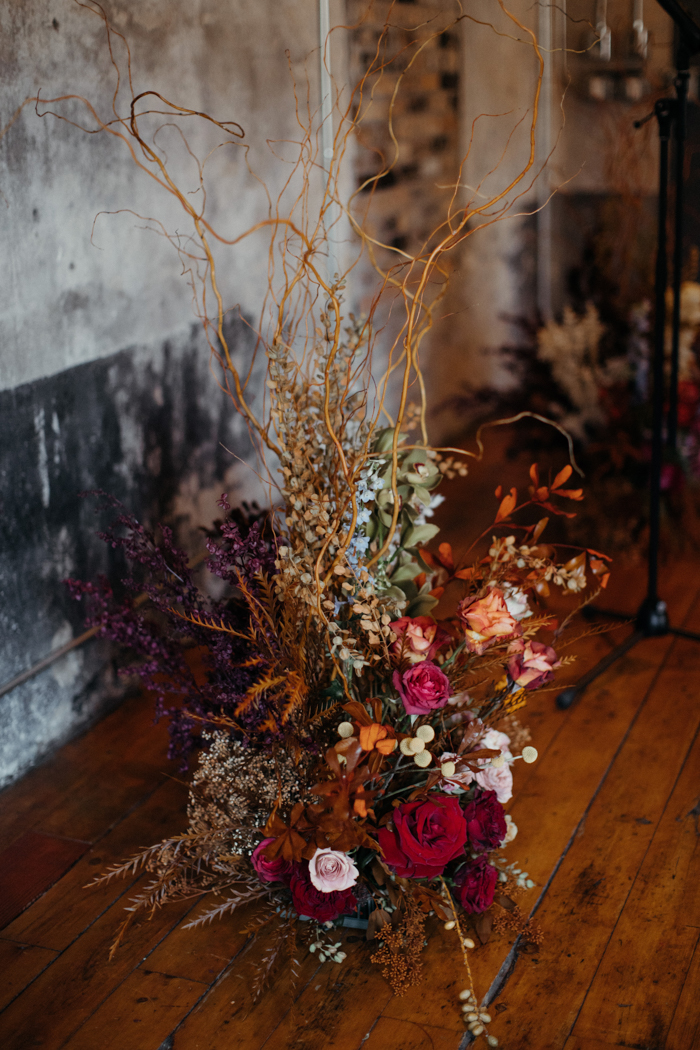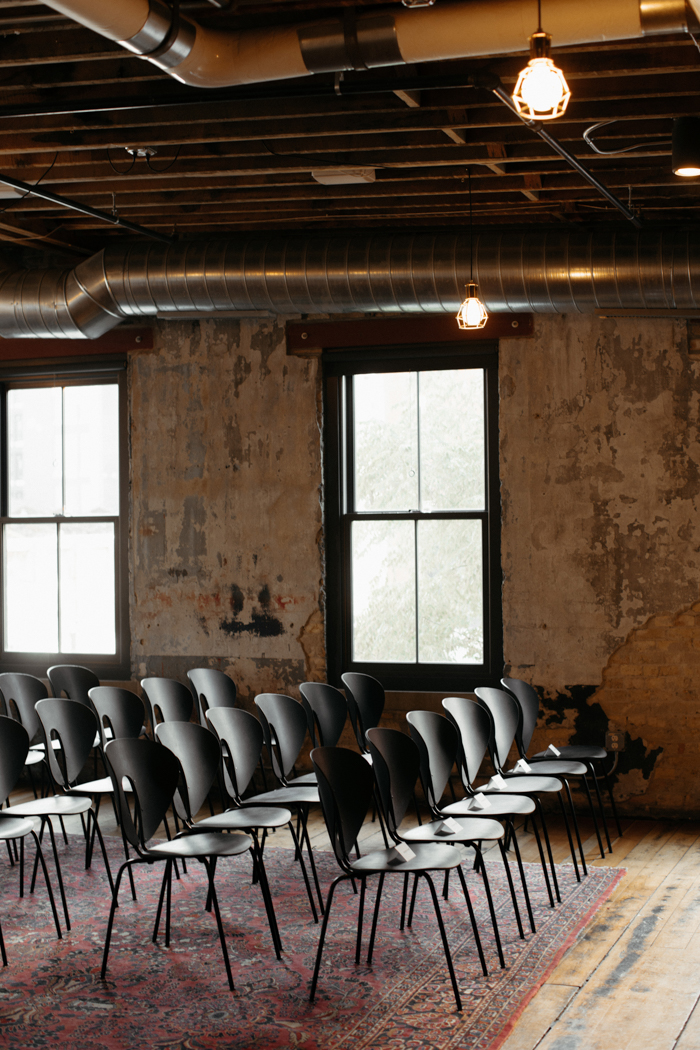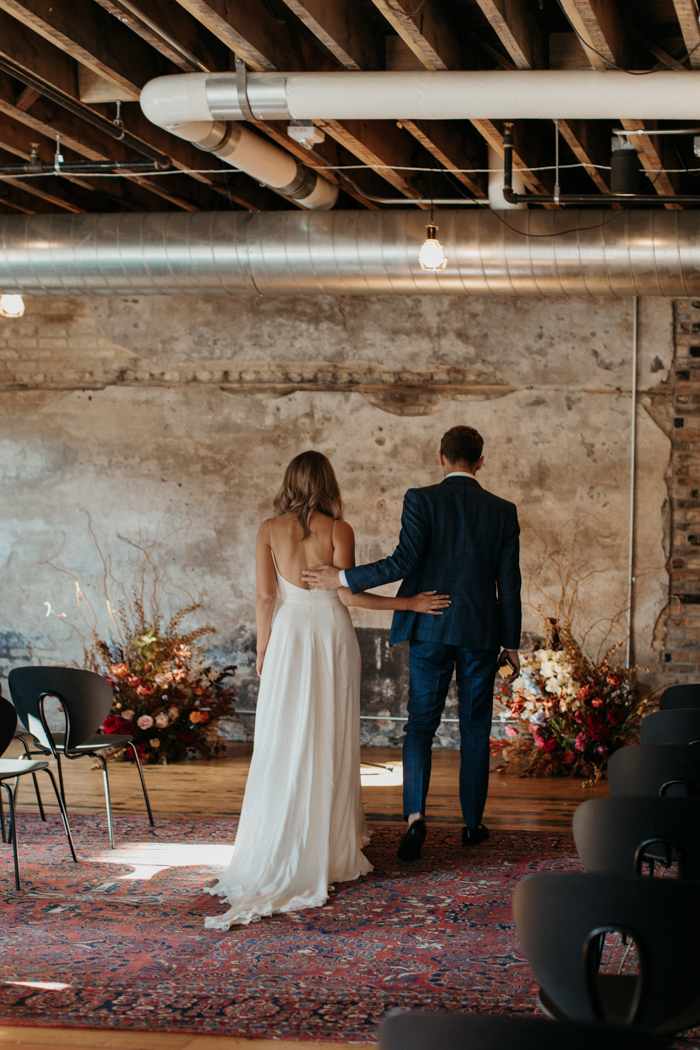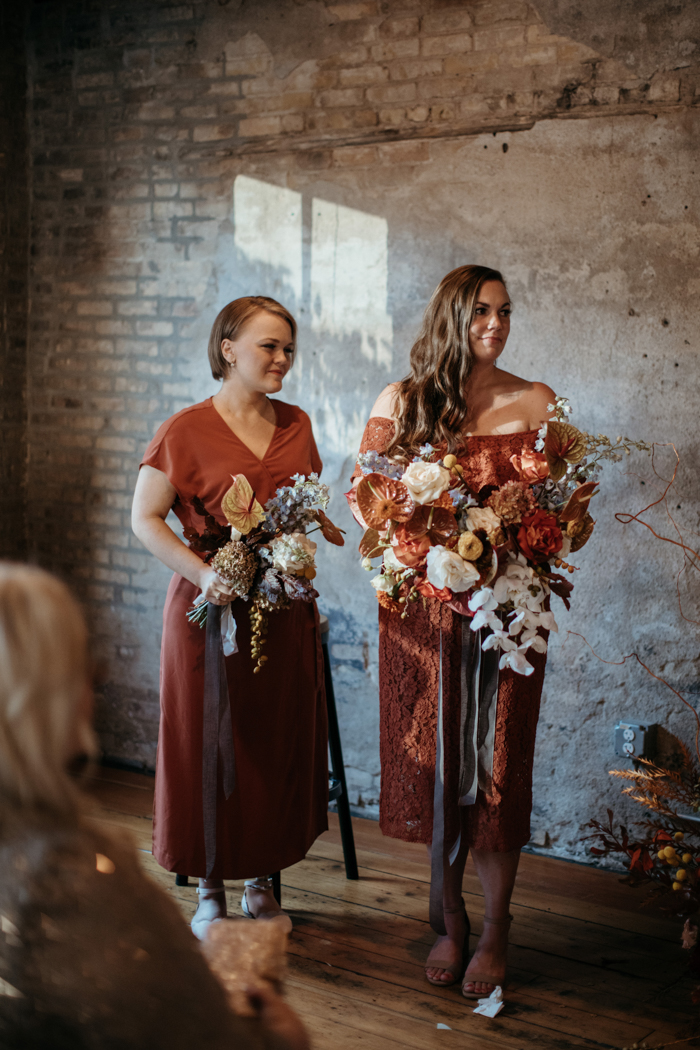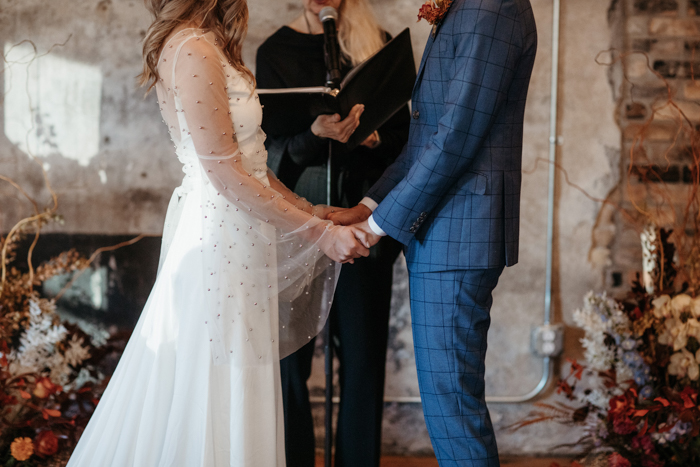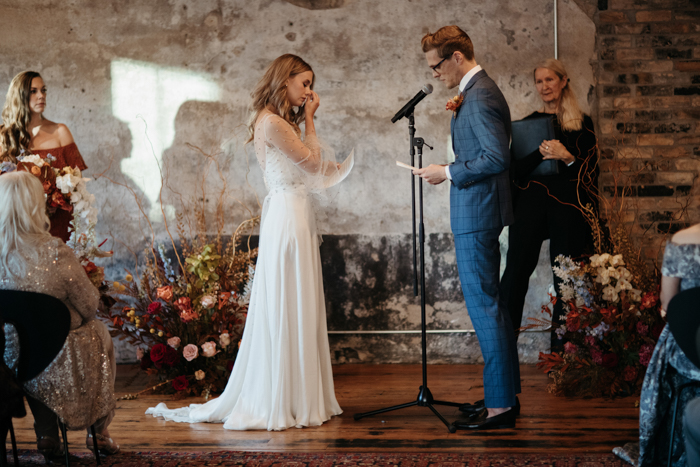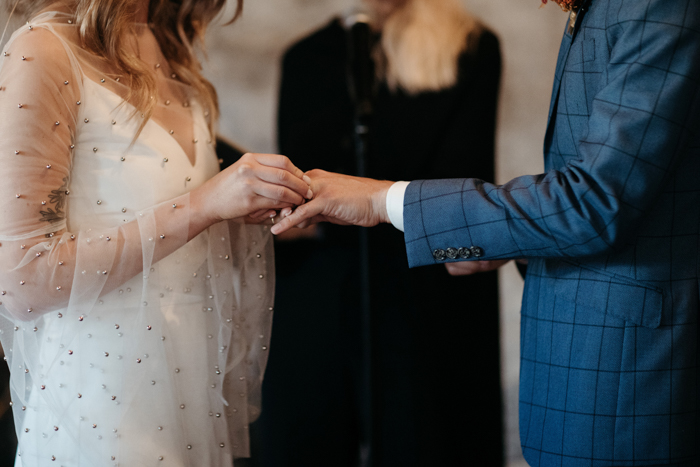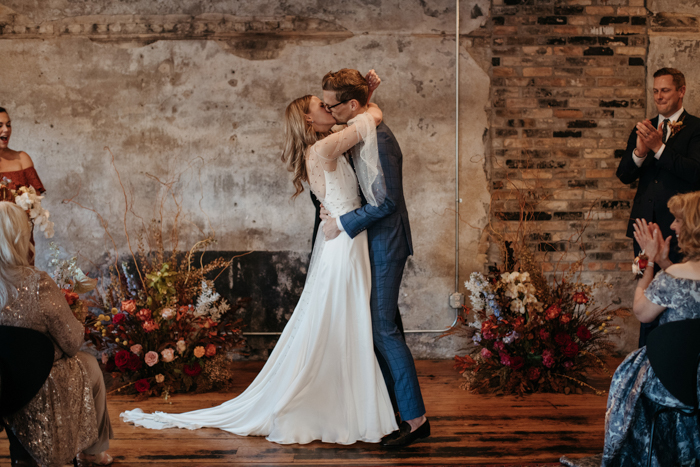 The staff at The Bachelor Farmer cared about creating an experience for our guests as much as we did. The level of service they provided, their attention to detail, and ability to accommodate in-the-moment changes blew us away.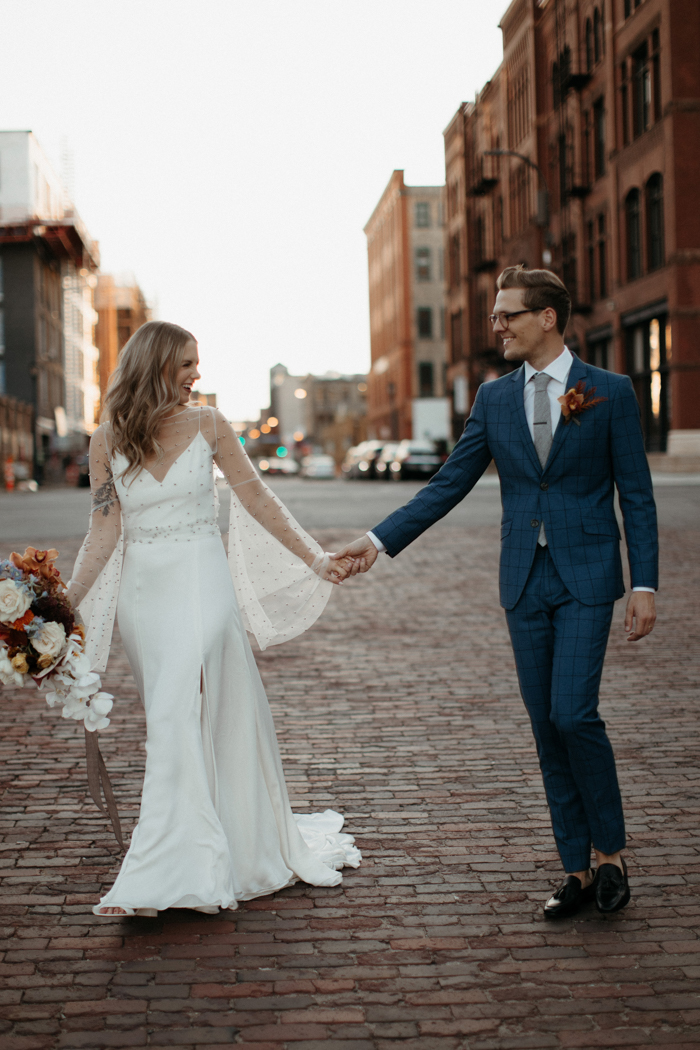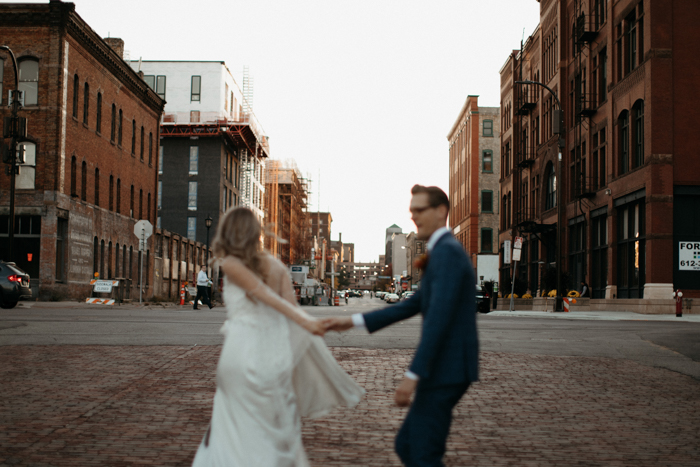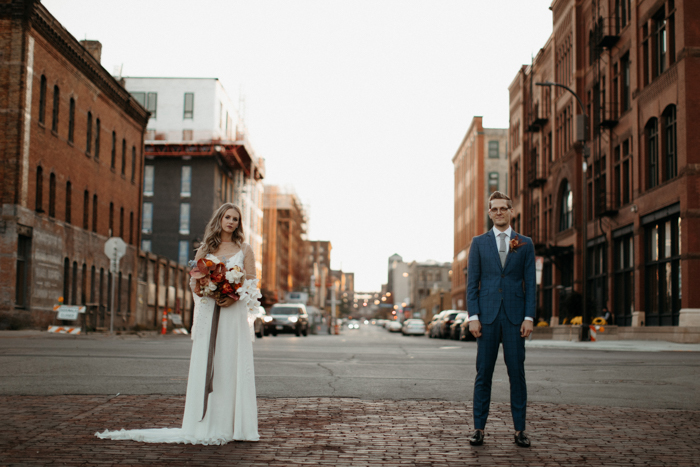 Quinn Oberlander is freaking amazing. She did such a great job making us feel comfortable in front of the camera. Being photographers ourselves, we found it important to choose a wedding photographer that would capture the day exactly how it felt, but still deliver some creative and non-traditional photos.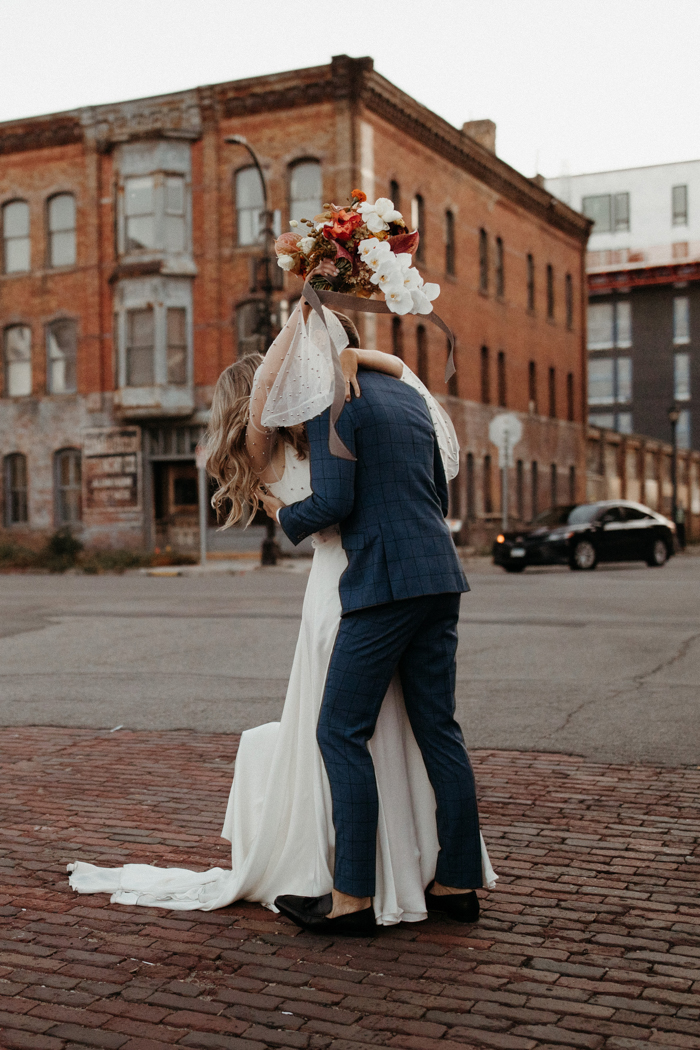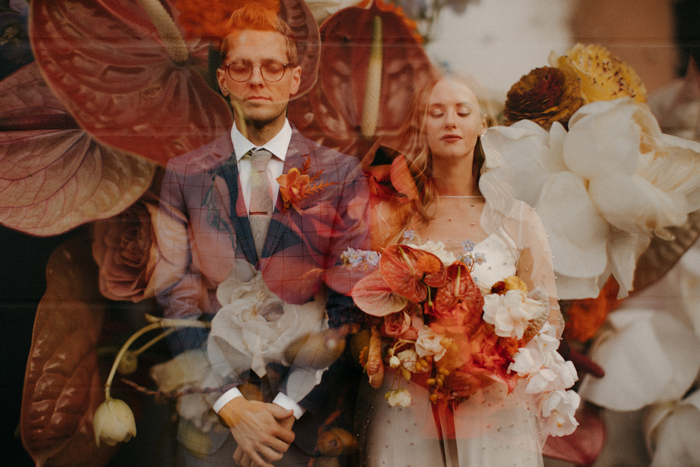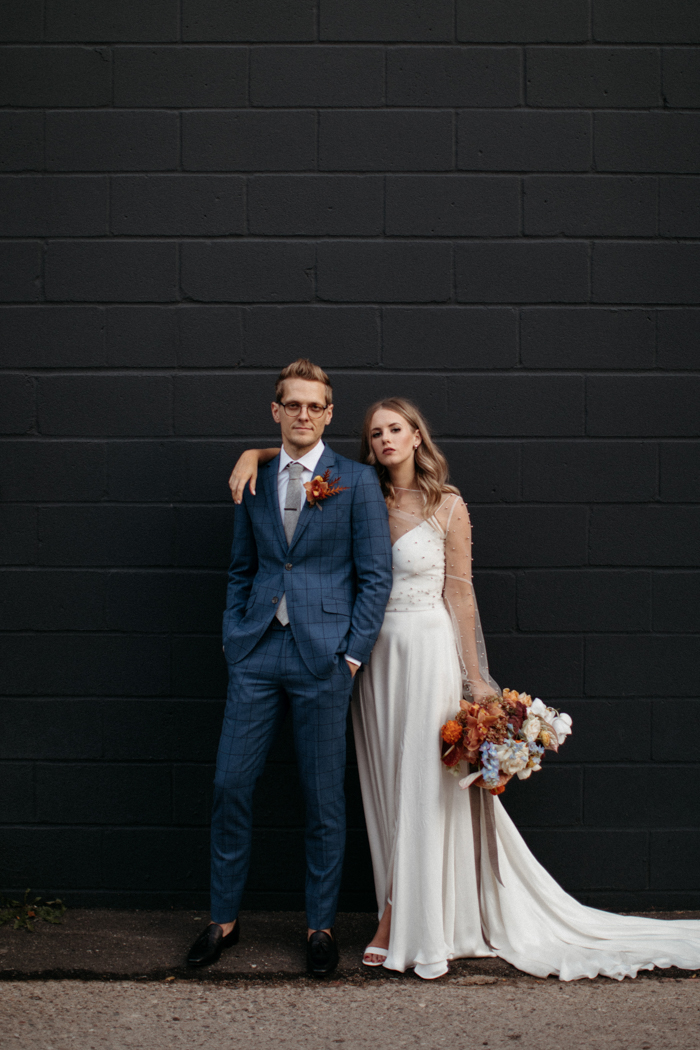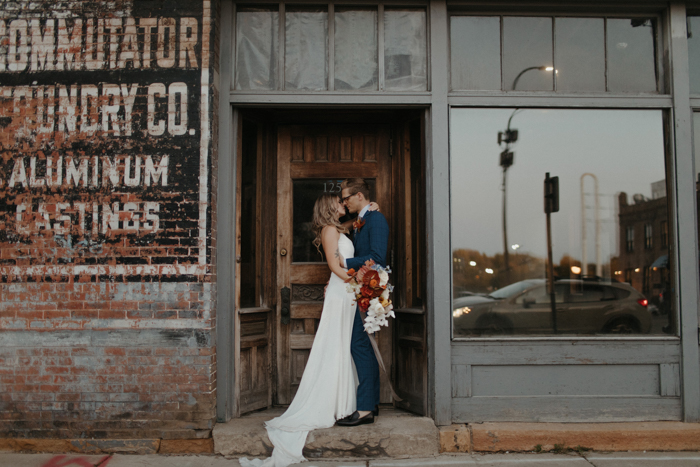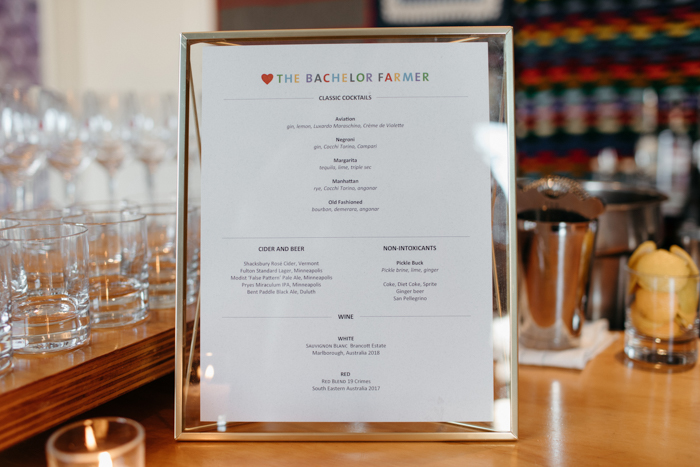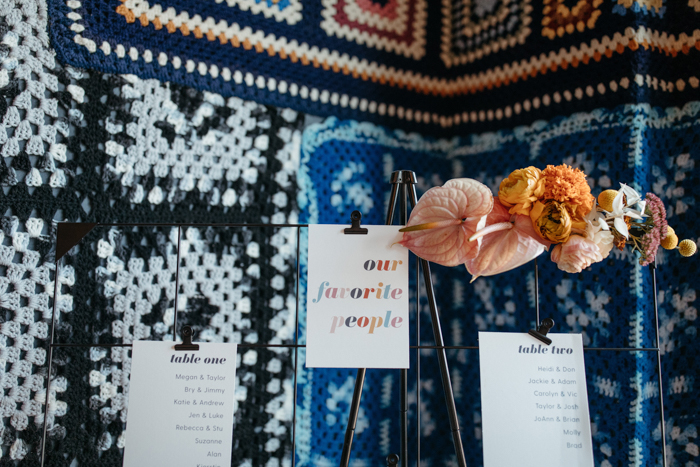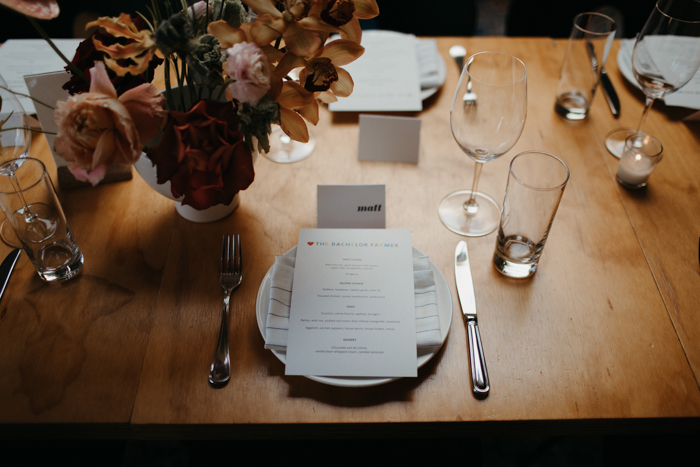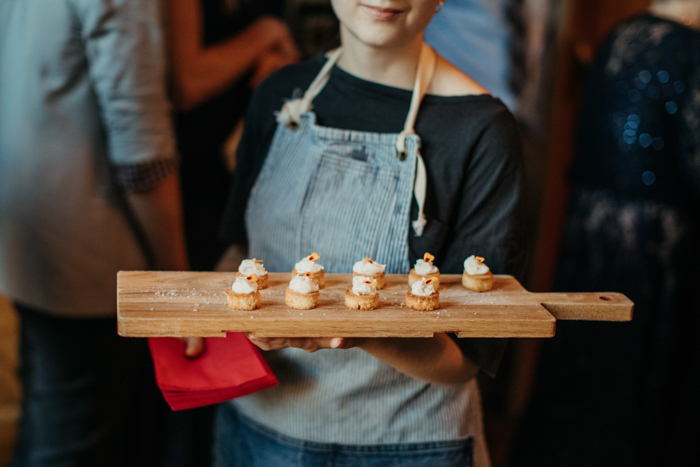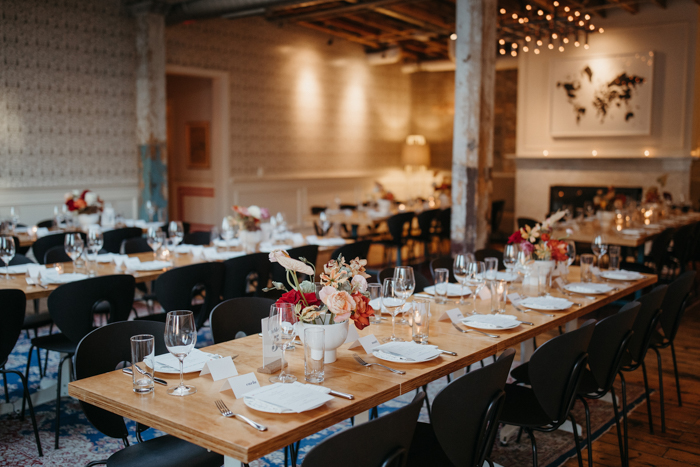 We wanted our wedding day to be laid back and feel like we were throwing a dinner party for our friends and family. Having a small guest list of 66 allowed us to consider restaurant spaces. Our top priorities were food, drinks, and a warm and intimate atmosphere. We also valued a location that we could revisit in the future. The Bachelor Farmer checked all of these boxes. We already knew The Bachelor Farmer made some of the best food and cocktails in Minneapolis, but seeing their second-floor event space made the decision a no-brainer. It spanned four uniquely-styled rooms – a hidden dining room, a cozy, wood paneled room with a fireplace, a bar room with colorful afghans covering the walls and ceiling, and an industrial space for the ceremony and dancing.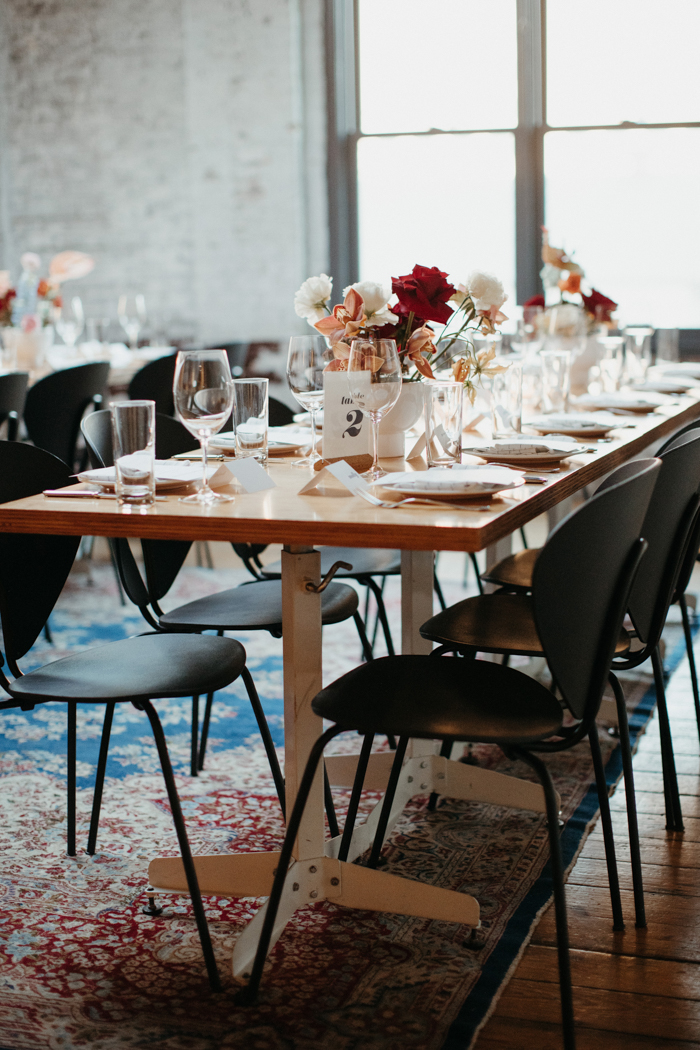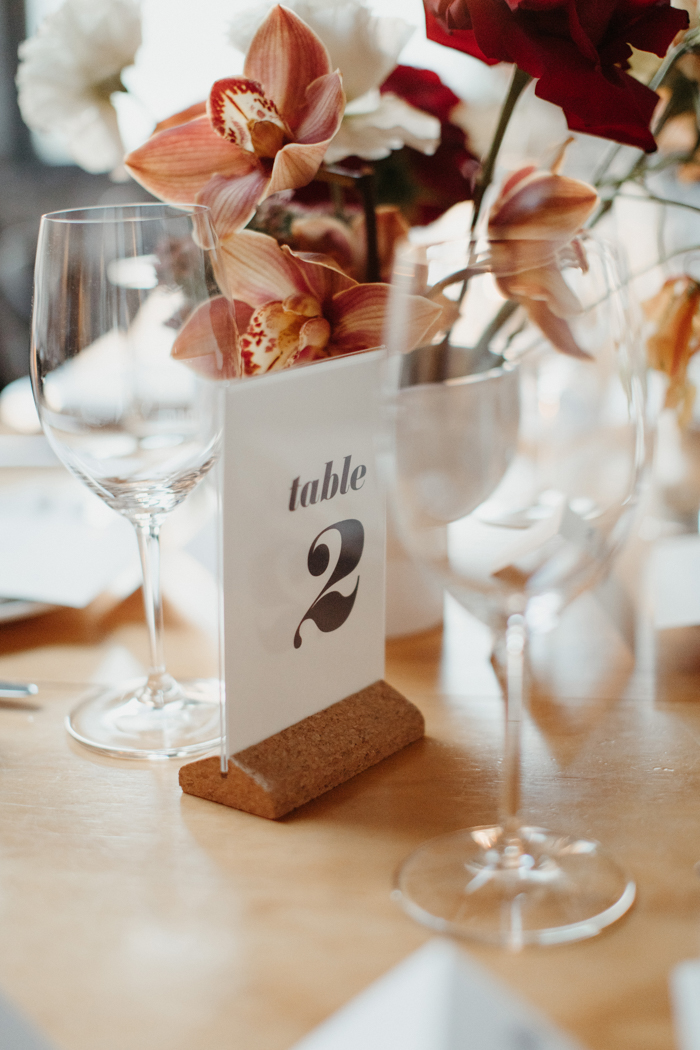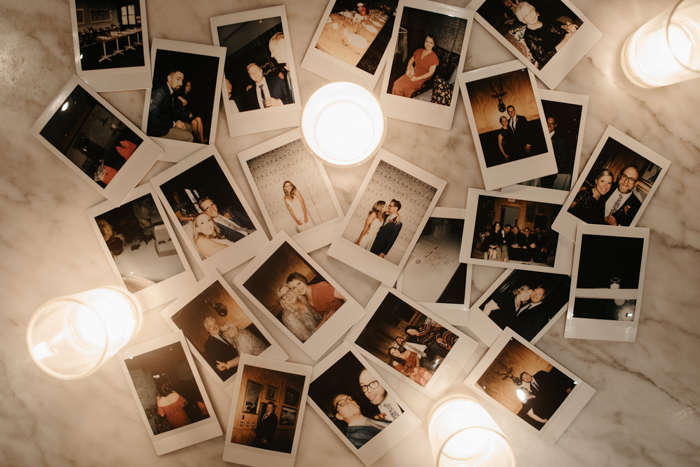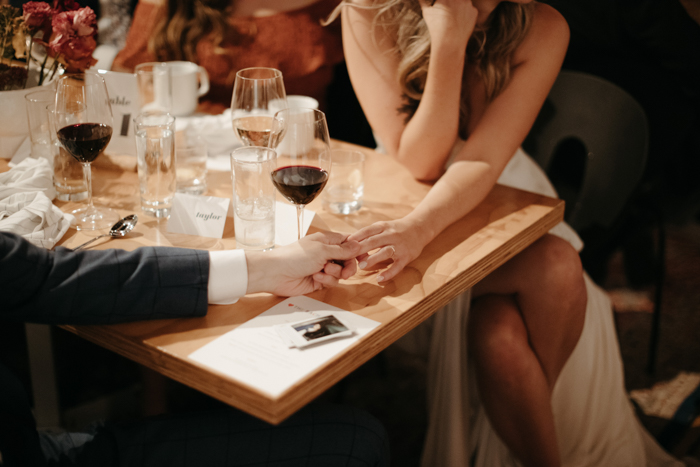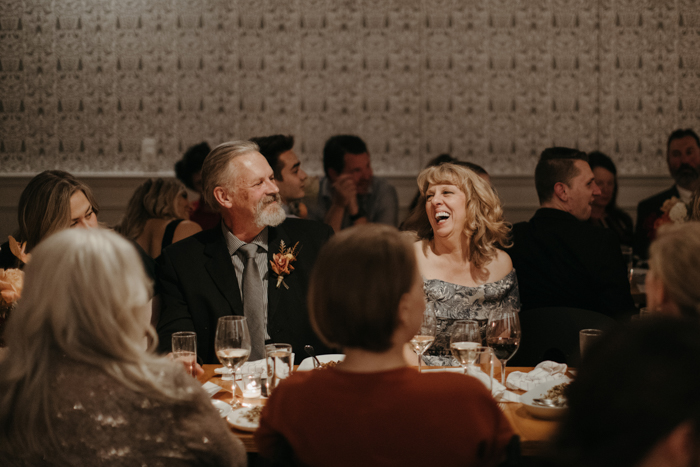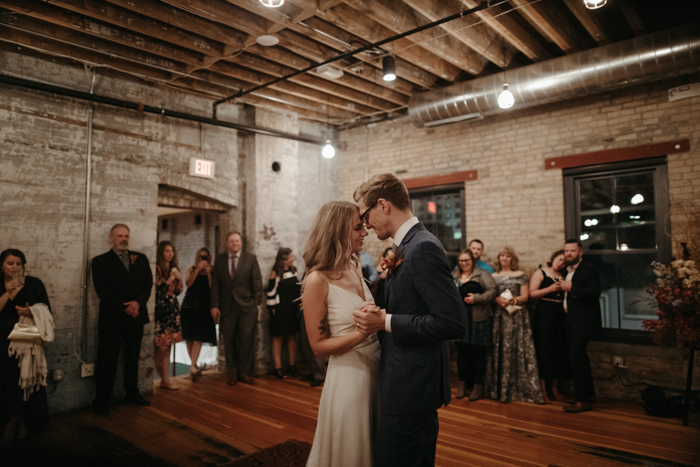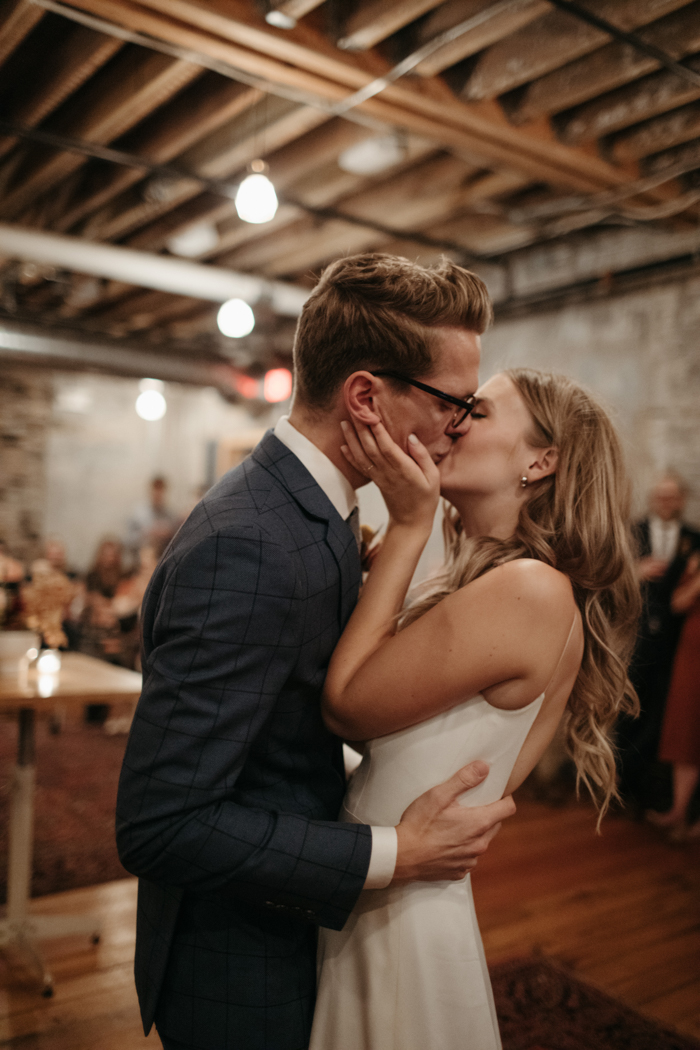 Congratulations, Megan and Taylor, and many thanks to Junebug member Quinn Oberlander for sharing their day at The Bachelor Farmer with us! For more of Quinn's work, be sure to check out her page in our directory of the world's best wedding photographers.