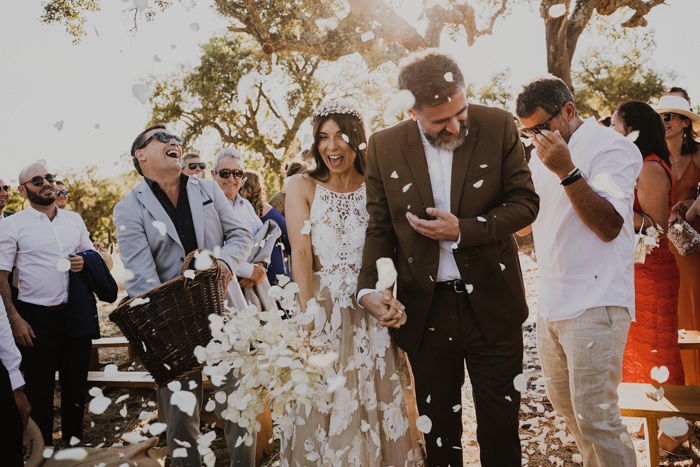 Joanna and Guillaume wanted their wedding to feel personal and laid-back, so a free-spirited Portugal wedding at Herdade da Maroteira was perfect for them! It was important to the couple that everything—from the reception decor to the bridesmaid dresses—mimic the natural colors of the area. We love how planner Sea Bride and Sun helped them pull this off with a most stunning set-up in hues of tan, terracotta, white, brown, and a touch of coral. If you're a boho babe, you are also going to love Joanna's bridal look, that was perfectly complete with a tiara that made her feel like a free-spirited princess! Get ready to be inspired by every photo Golden Days beautifully captured of this romantic day in Portugal.
The Couple:
Joanna & Guillaume
The Wedding:
Herdade da Maroteira, Alentejo, Portugal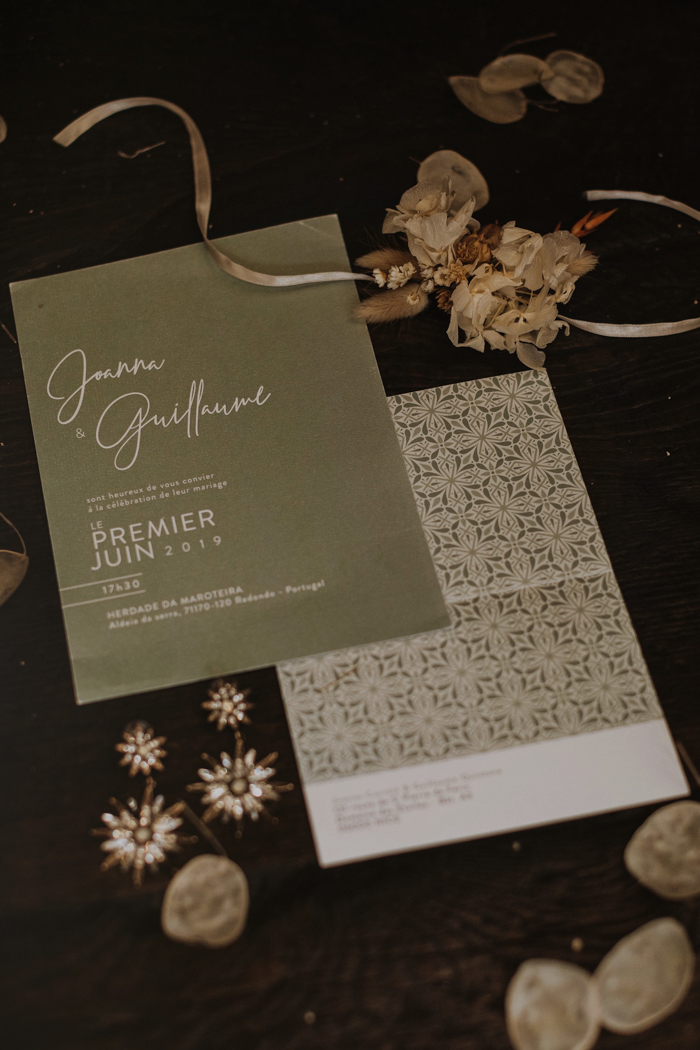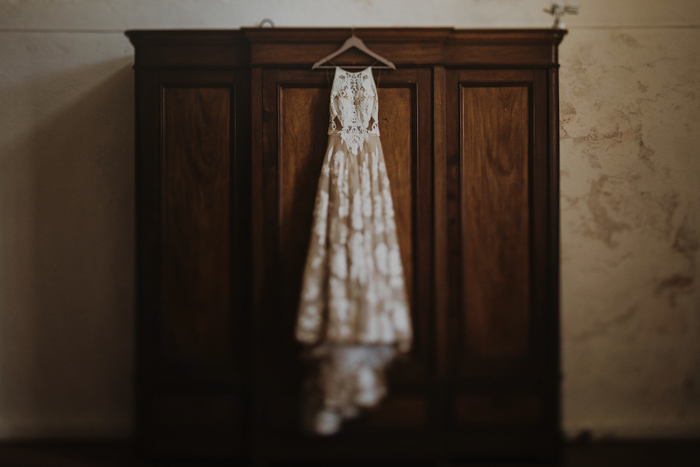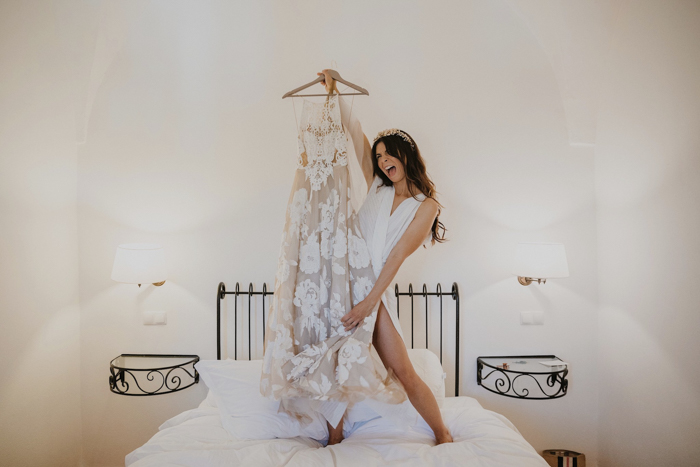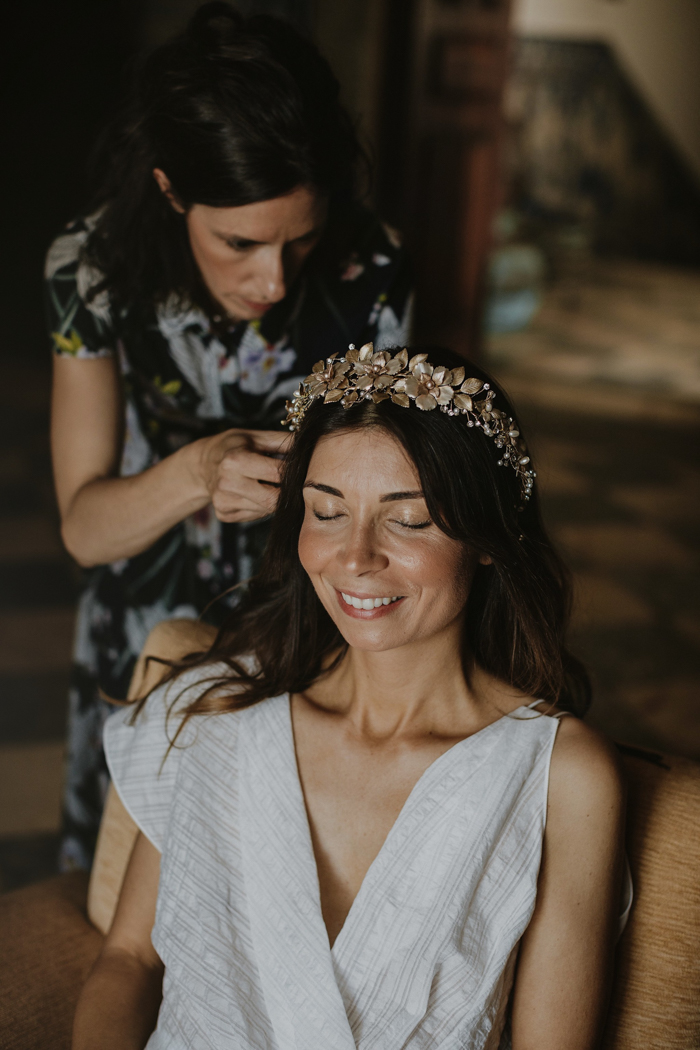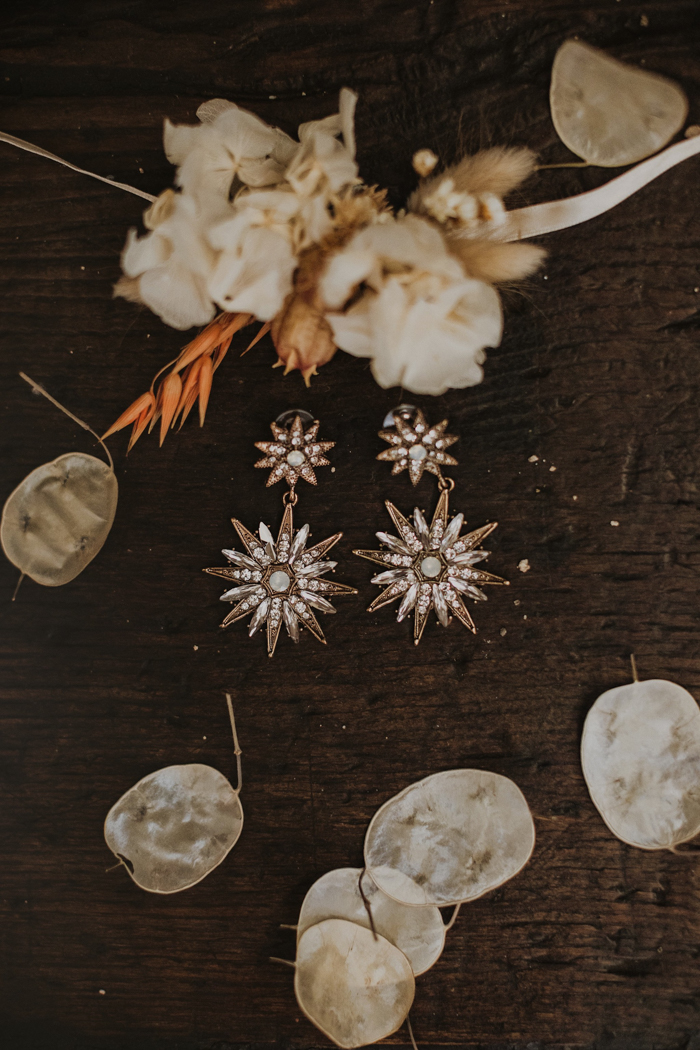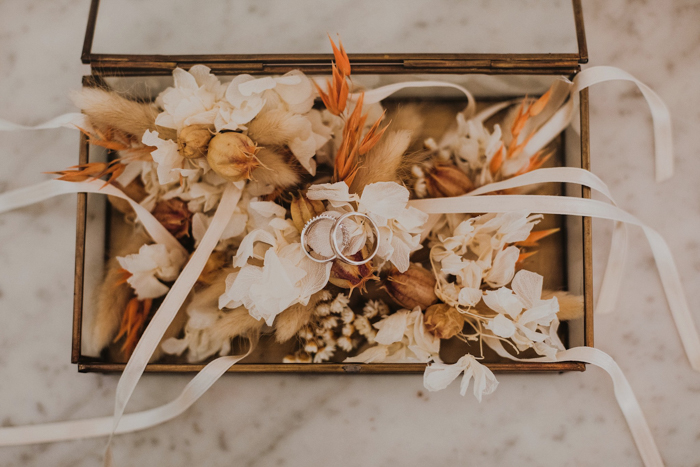 We absolutely want to get married in Portugal. We have family there, and Portugal culture is very important for us. We were so happy to permit to our guests to discover the crazy region of Alentejo. The plan was to have a perfect mixture between typical style, elegance and modernism. We wanted a different wedding, something very personal! This wedding was more like a big party, spending time with our friends and family!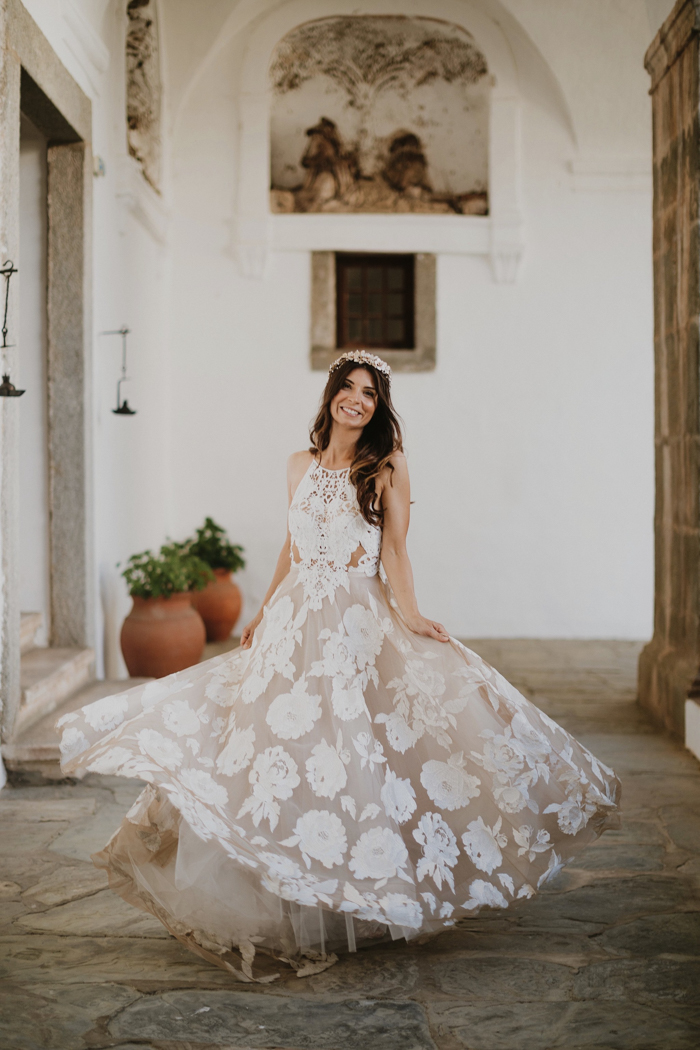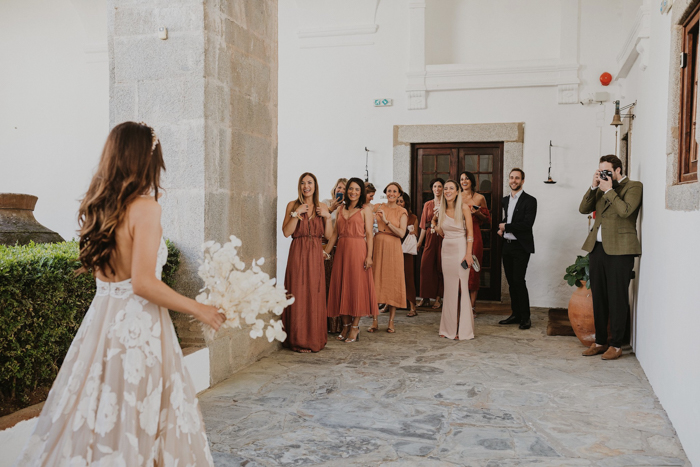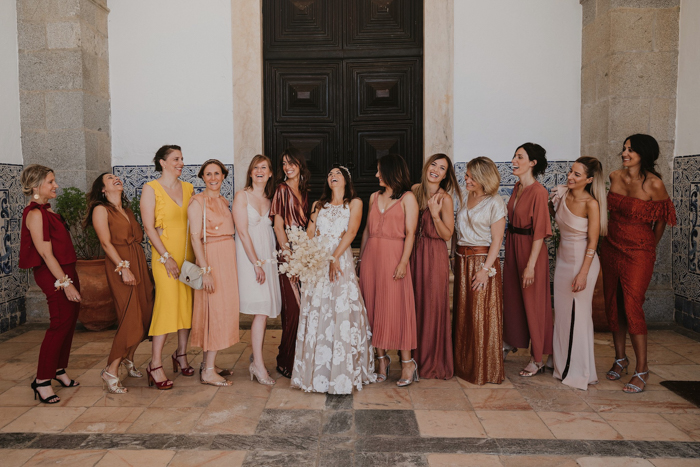 I wanted a very natural make up and hair style, the team "Les jolies filles" respected perfectly my decision! My wedding dress was just perfect! Rue de Seine dresses are very unusual, a boho style, and very modern. I choose to wear a tiara, maybe the dream to be a princess on my wedding day. The bridal party to respected the laid-back atmosphere and didn't wear the same dress or the same color. I just wanted them to match with the colors of the region and of the decoration. The were so beautiful.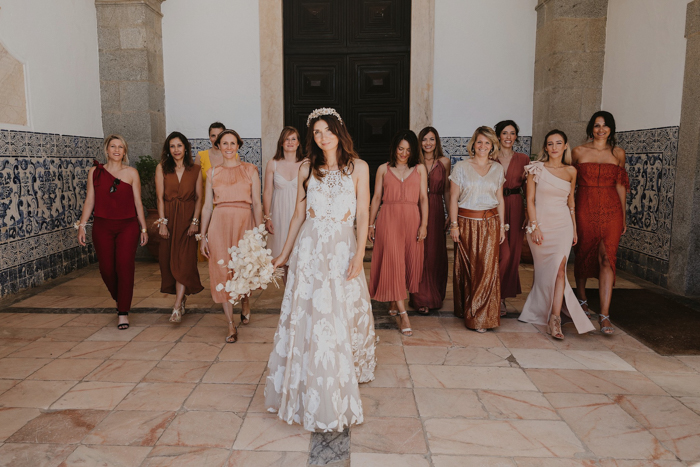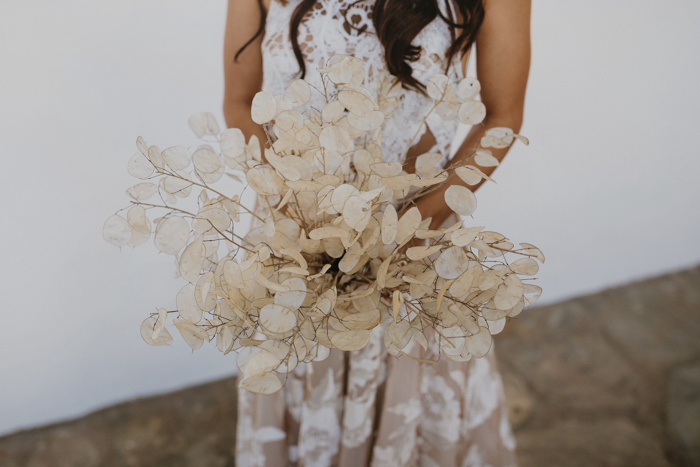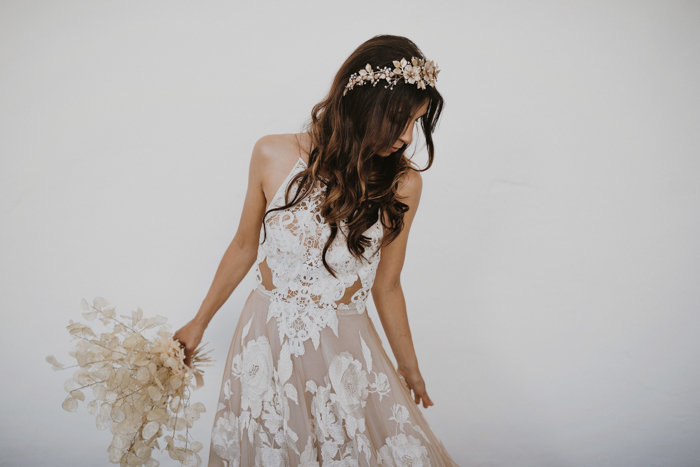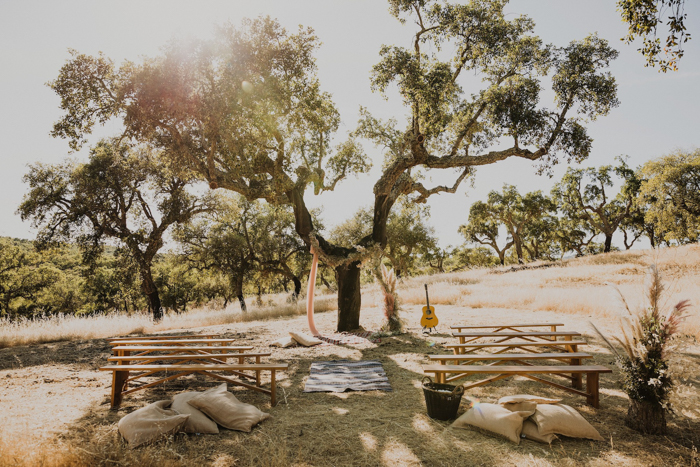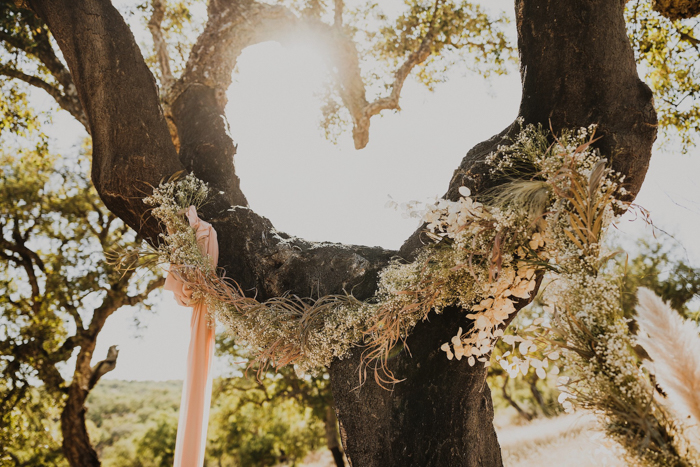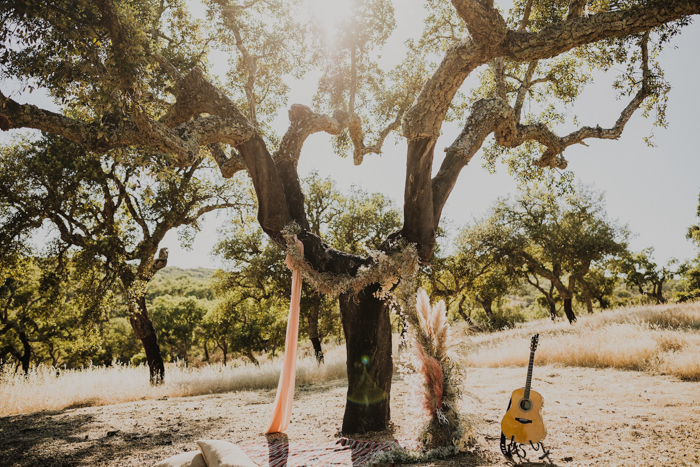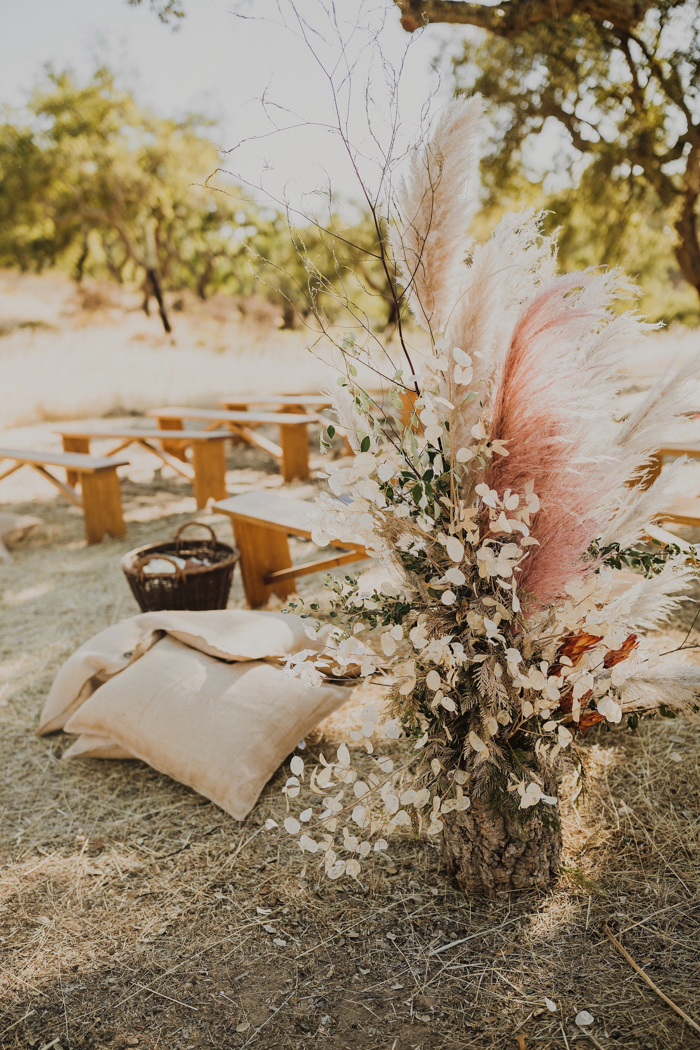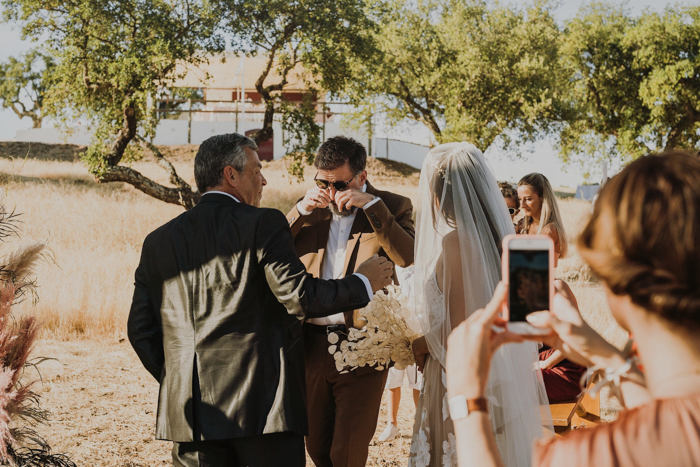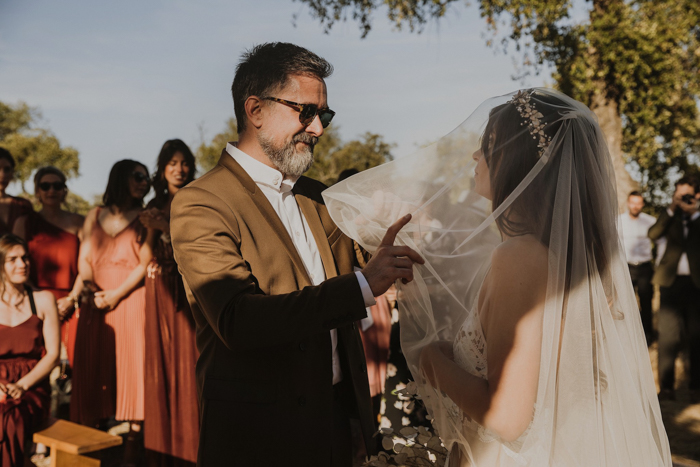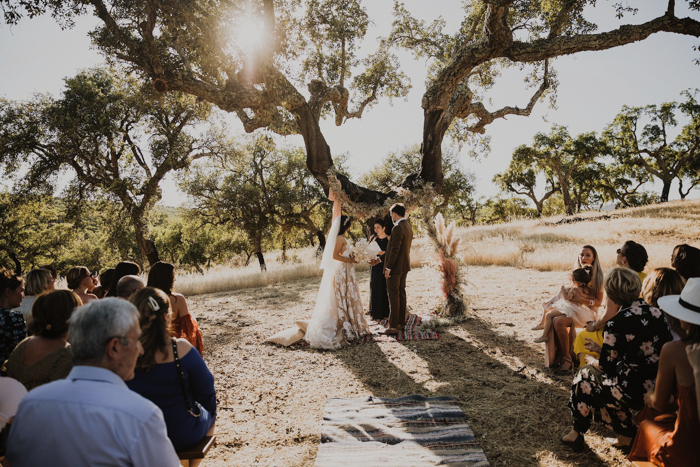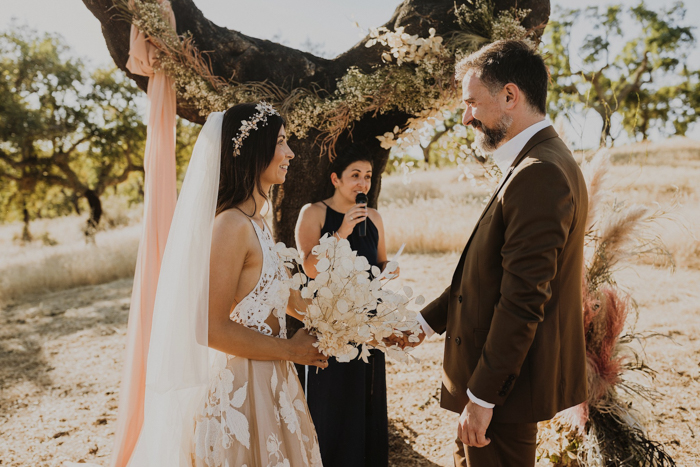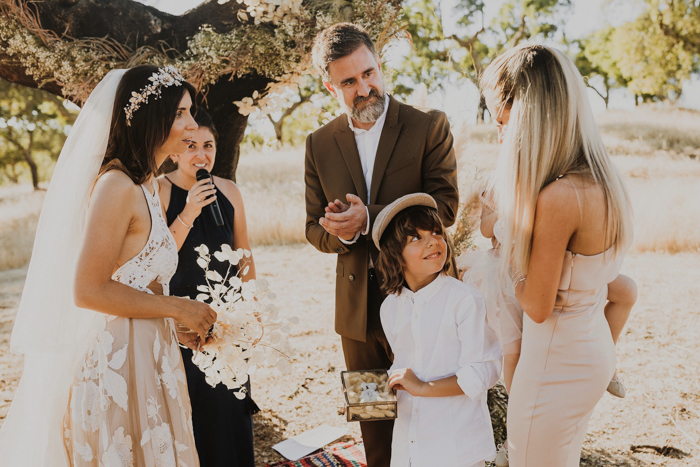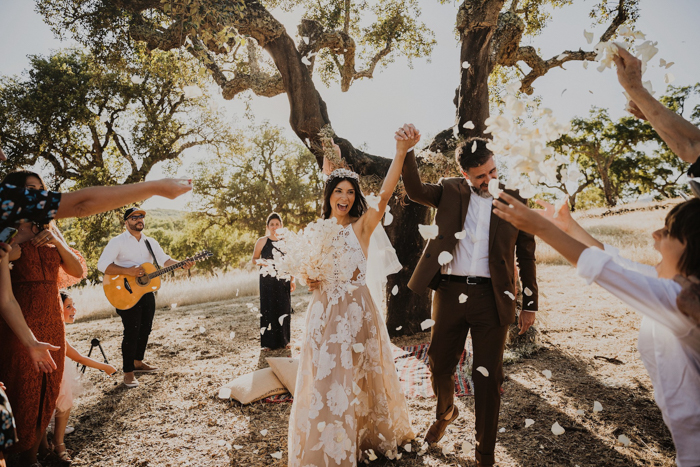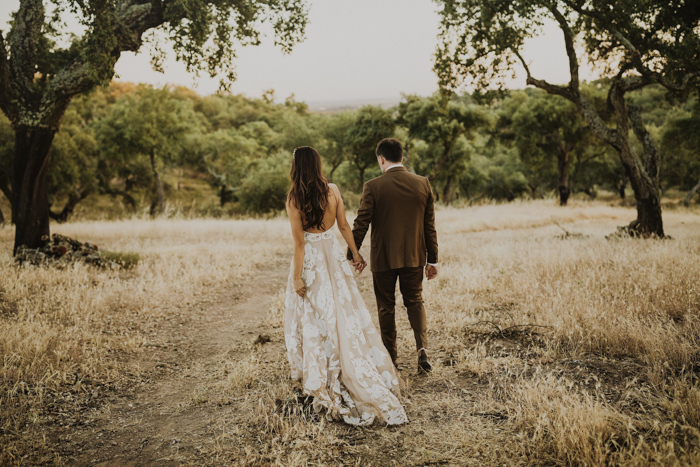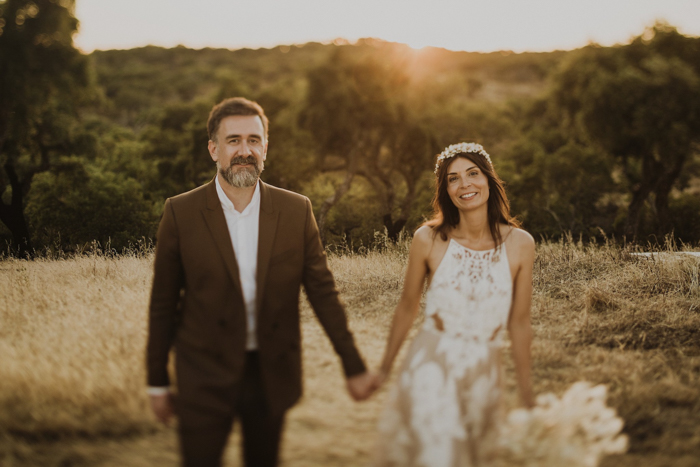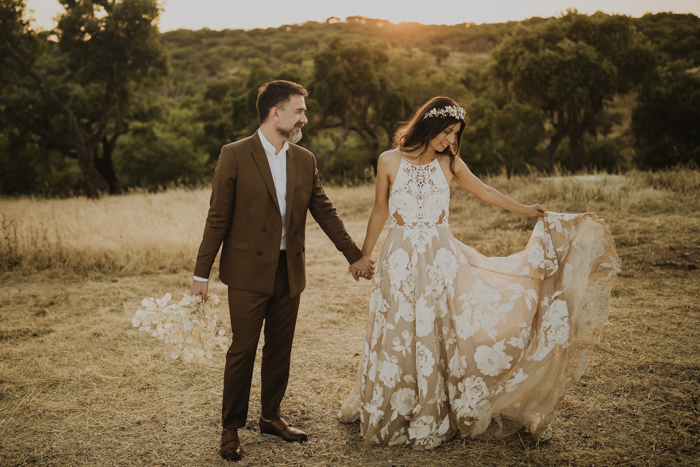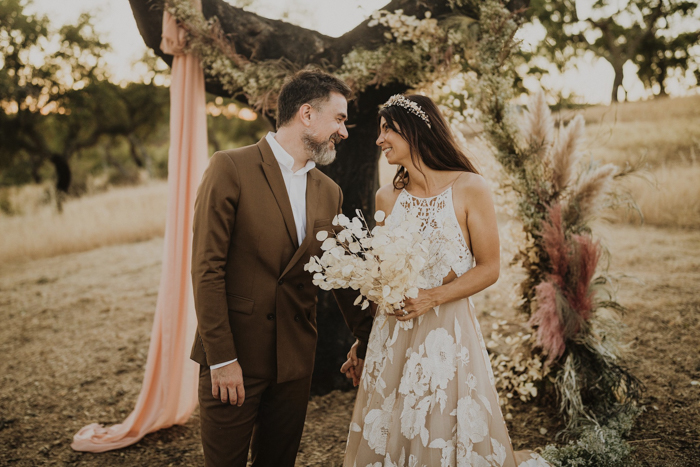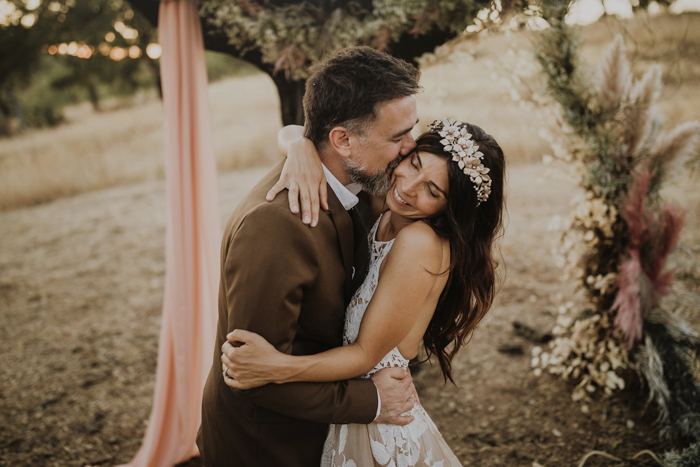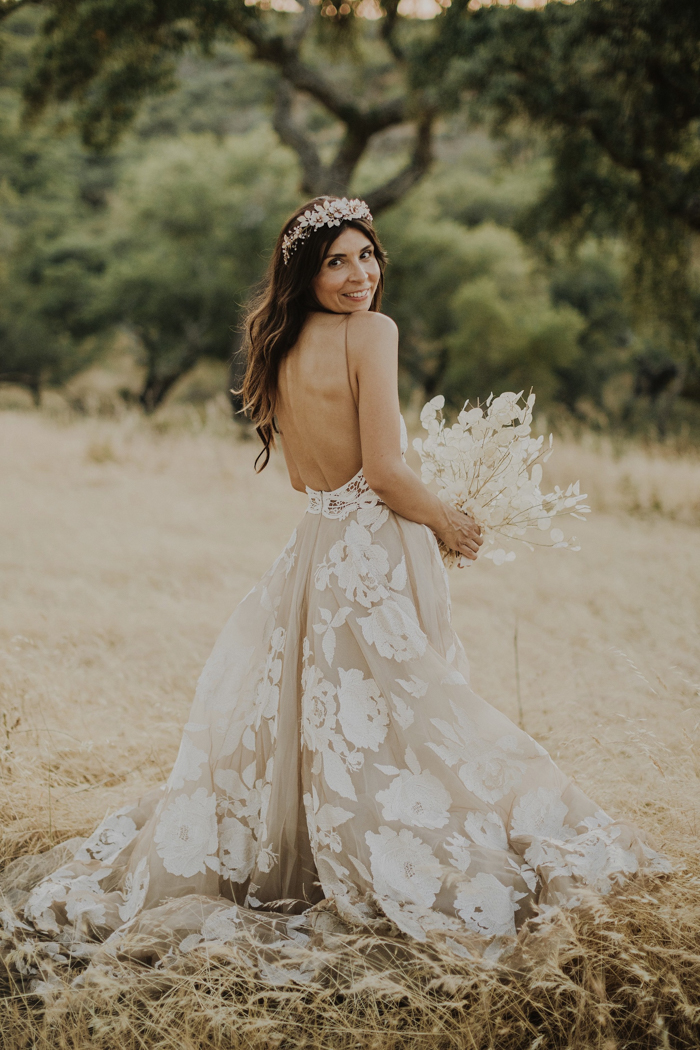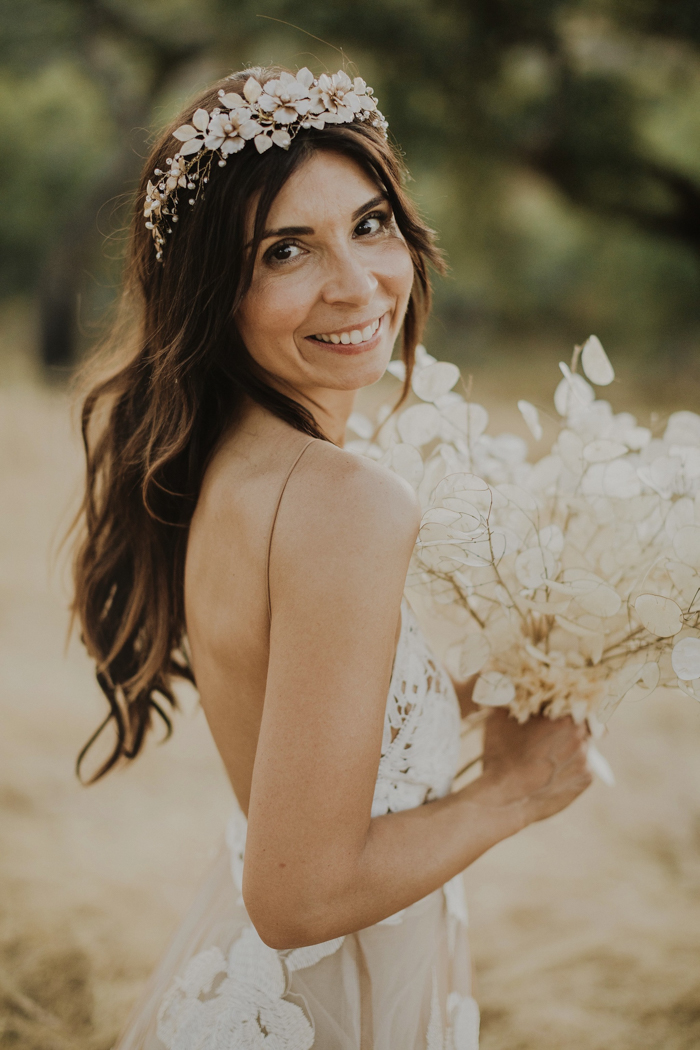 We absolutely want to keep the spirit of the region. Natural colors, natural materials to mach with the vegetation of the region. Beige, Terracotta, white, brown, and a touch of peach.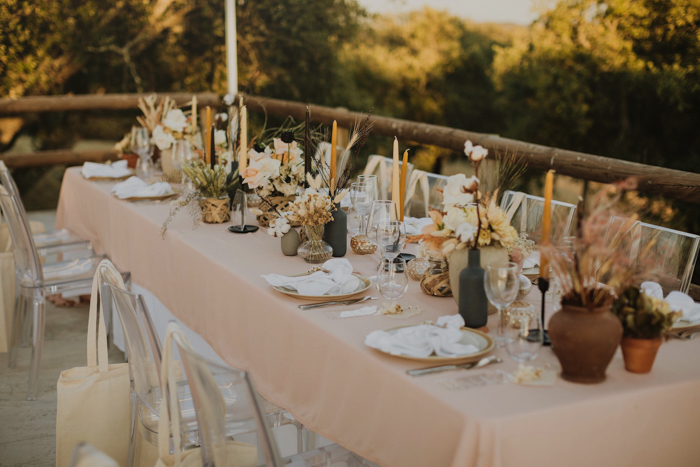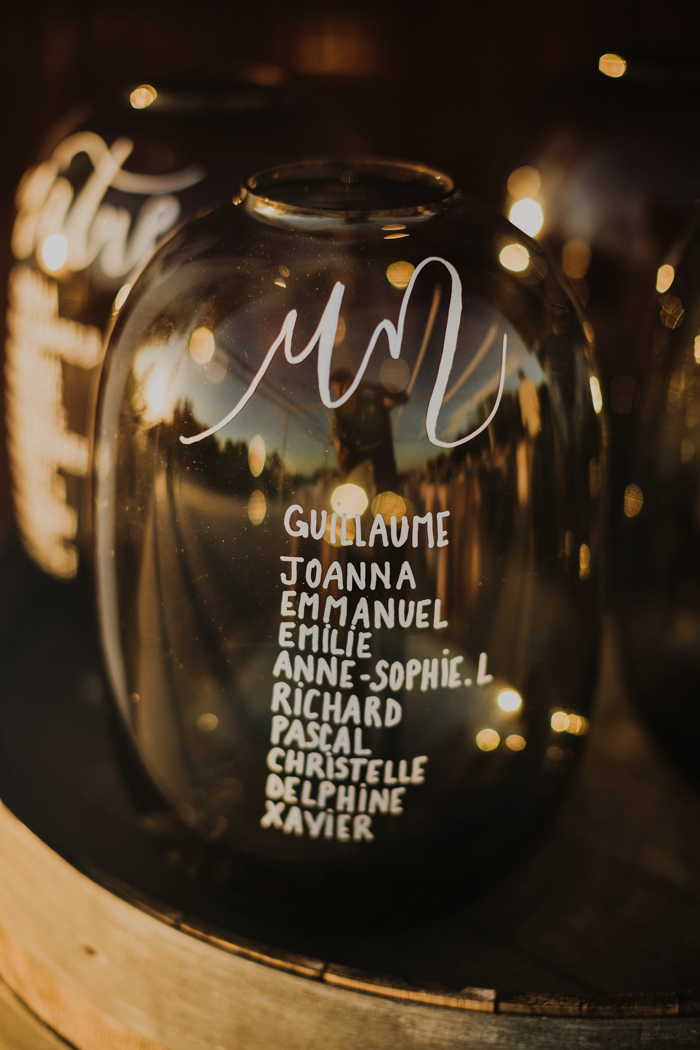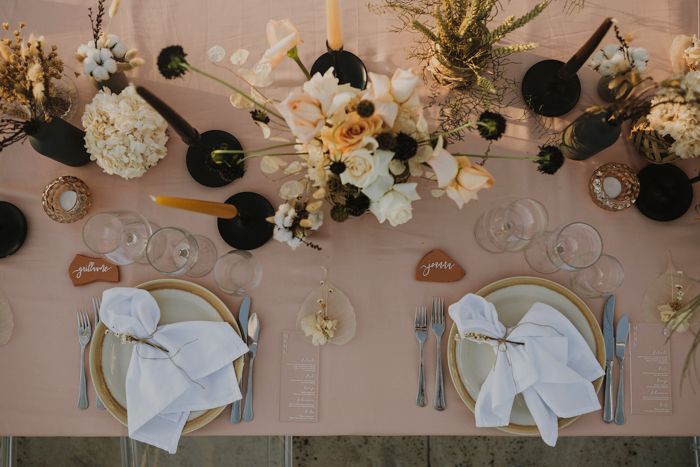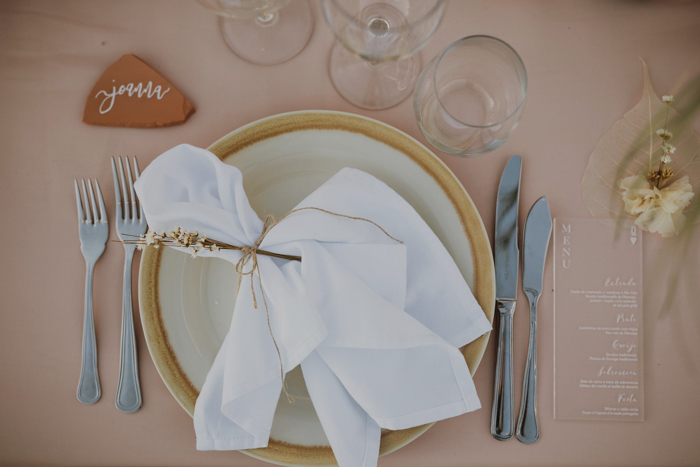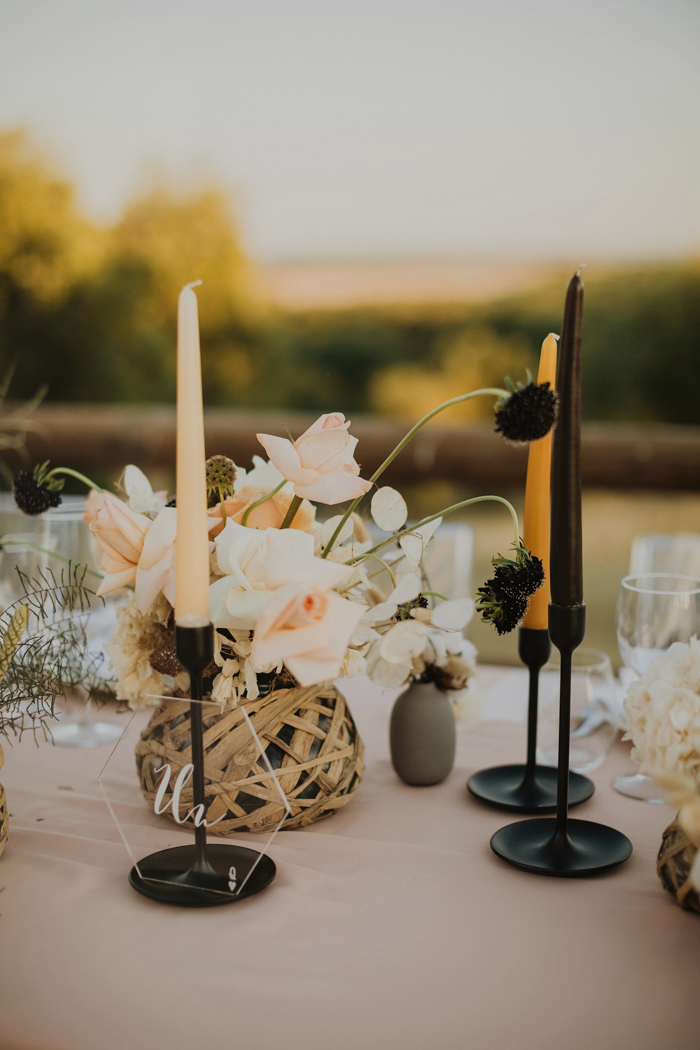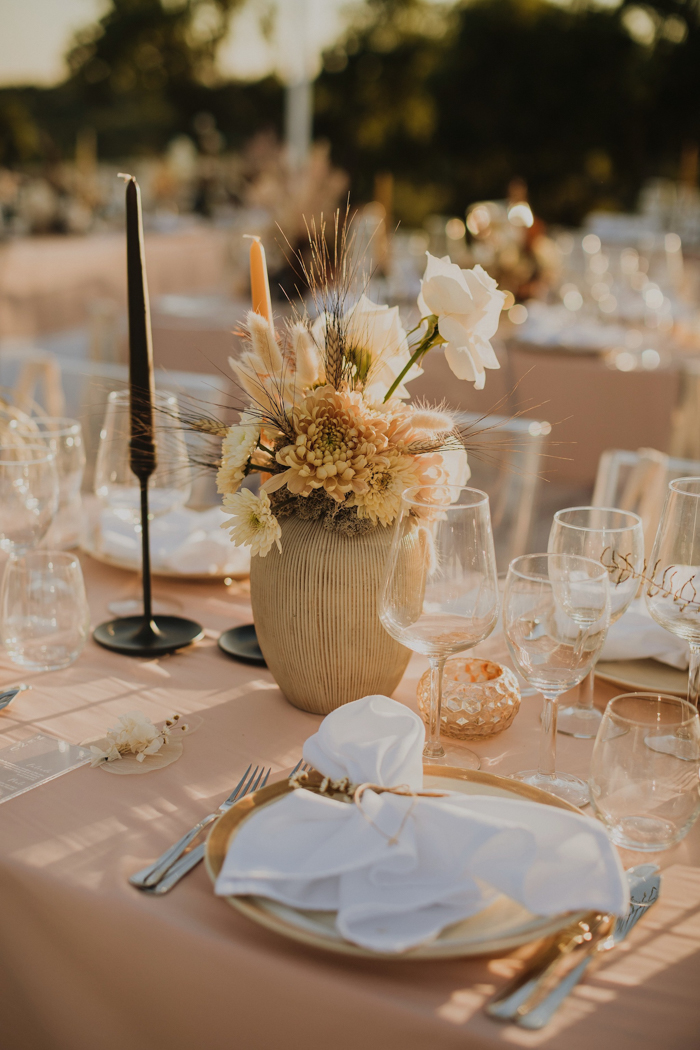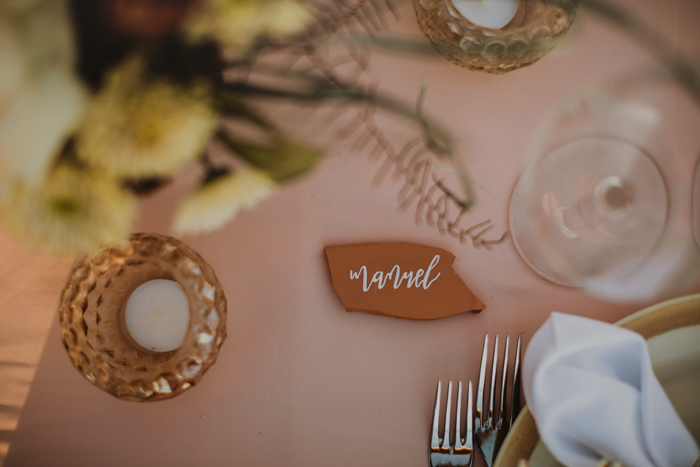 The relationship with the wedding planner was so important. We gathered the same values and the same affection for Portugal!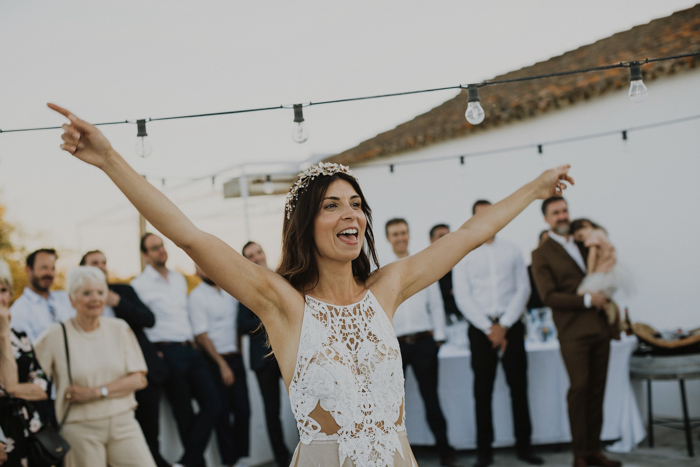 Congratulations, Joanna and Guillaume, and many thanks to Sea Bride and Sun for sharing their Herdade da Maroteira wedding day with Junebug! If you're searching for more Portugal wedding inspiration, you will love this rustic boho wedding at Forte de Cruz.