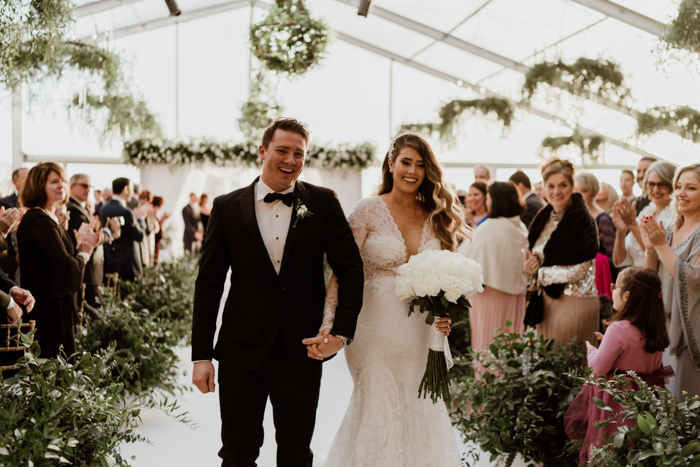 With all the greenery and boho details, we're obsessed with Katerina and Michael's take on a rustic Portugal wedding at Forte Da Cruz! We love how Katerina transformed her Olvis wedding dress into a maternity dress with the help of a&be Bridal Shop. Pro tip: Ask your bridal shop all the questions—they were able to advise this bride on a dress without a zipper, which was perfect for her adorable baby bump! Aside from the fabulous boho chic style, we're loving all the little details that added a rustic touch to the elegance of Forte Da Cruz. We're feeling thankful the talented Mémorelle was there to capture it all!
The Couple:
Katerina & Michael
The Wedding:
Forte Da Cruz, Lisbon, Portugal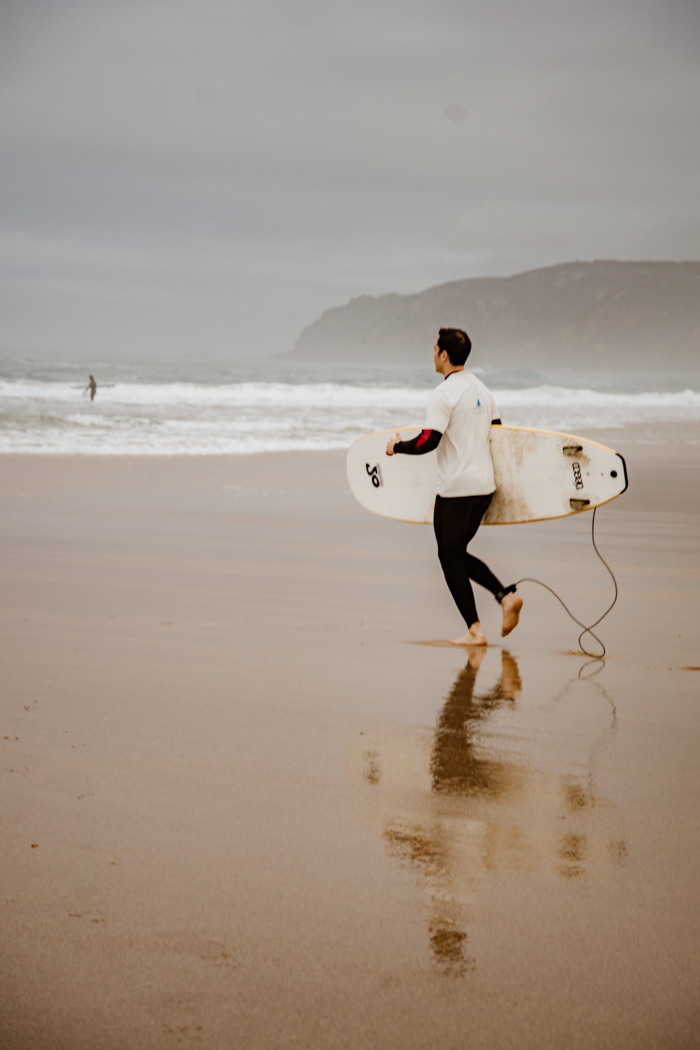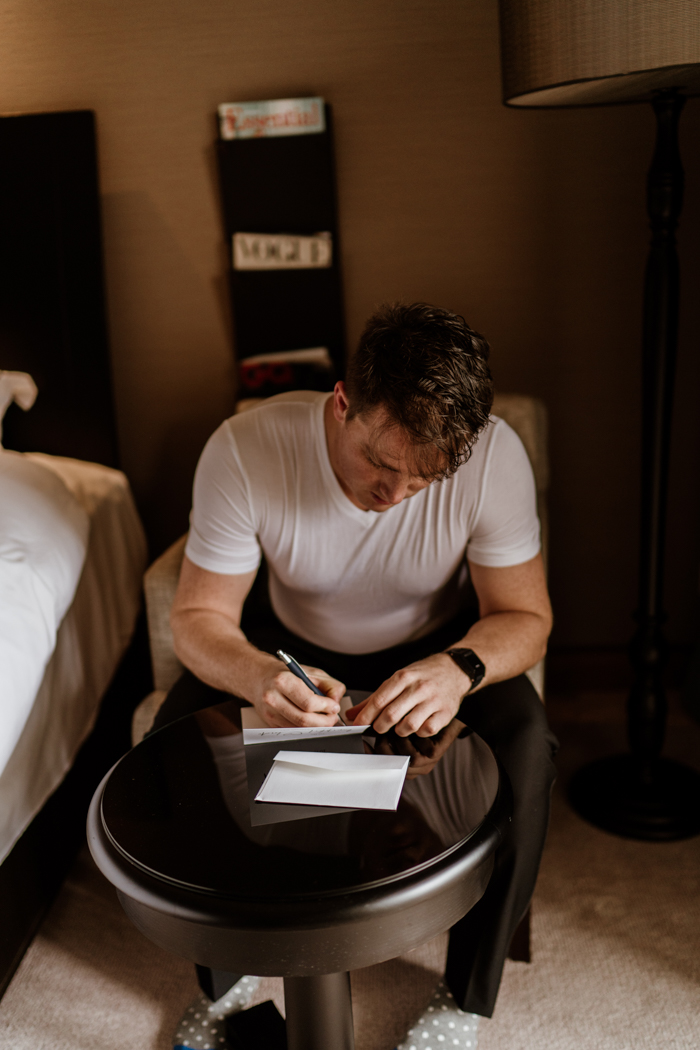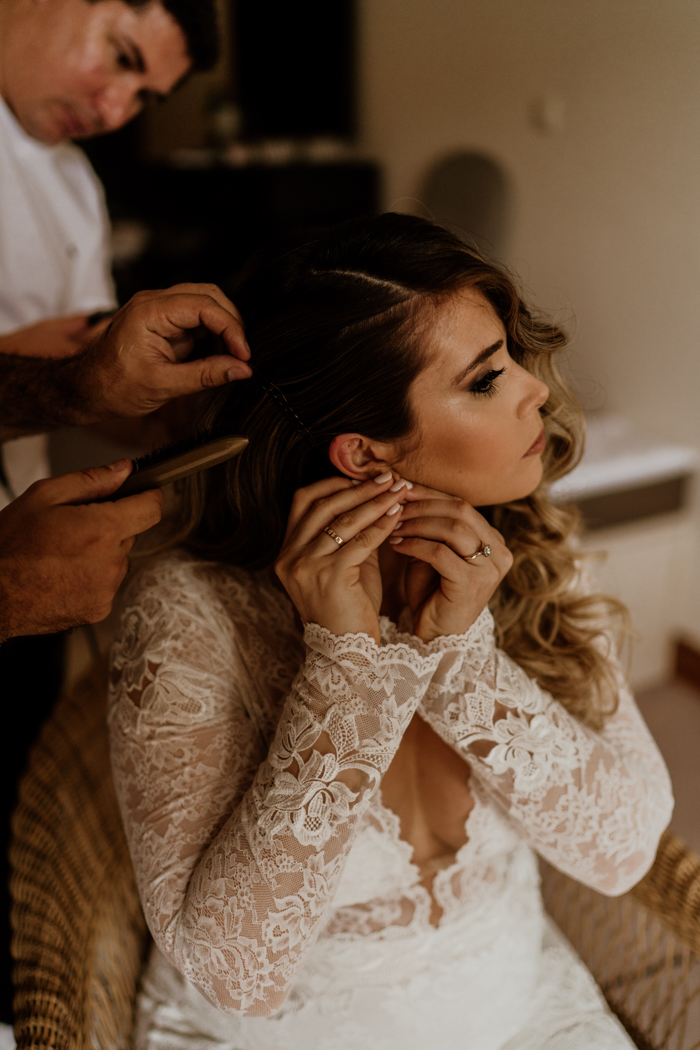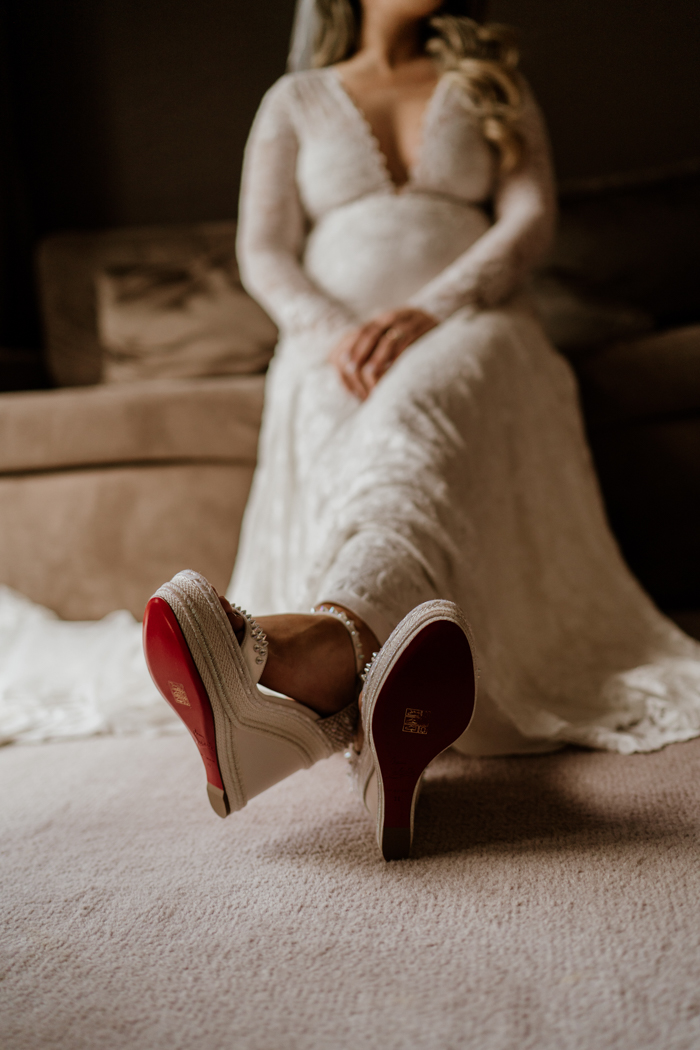 What I loved about my wedding dress was that I was able to make it maternal! The pregnancy came as a surprise half way through planning my wedding. I went into total freak out mode and had to get an entire new dress. Just because I was pregnant, I still wanted to feel sexy and beautiful. I'm so thankful for a&be Bridal Shop in Seattle. They came to my rescue while I was freaking out in the dressing room having to guess what size I would be at 29 weeks. The week before I went in they had gotten dresses by the designer Olvis. These dresses have no zipper and are known for their elegance and comfort. I tried one on and FELL IN LOVE. I loved it more than my original dress. We ordered two sizes up, and I met basically weekly with my seamstress one month before the wedding and were able to do minor hemming and alterations to the dress. It was absolutely perfect and I am in love with how everything turned out. And last but not least…my shoes. Nothing, not even pregnancy, was going to stop be from wearing Louboutins on my wedding day!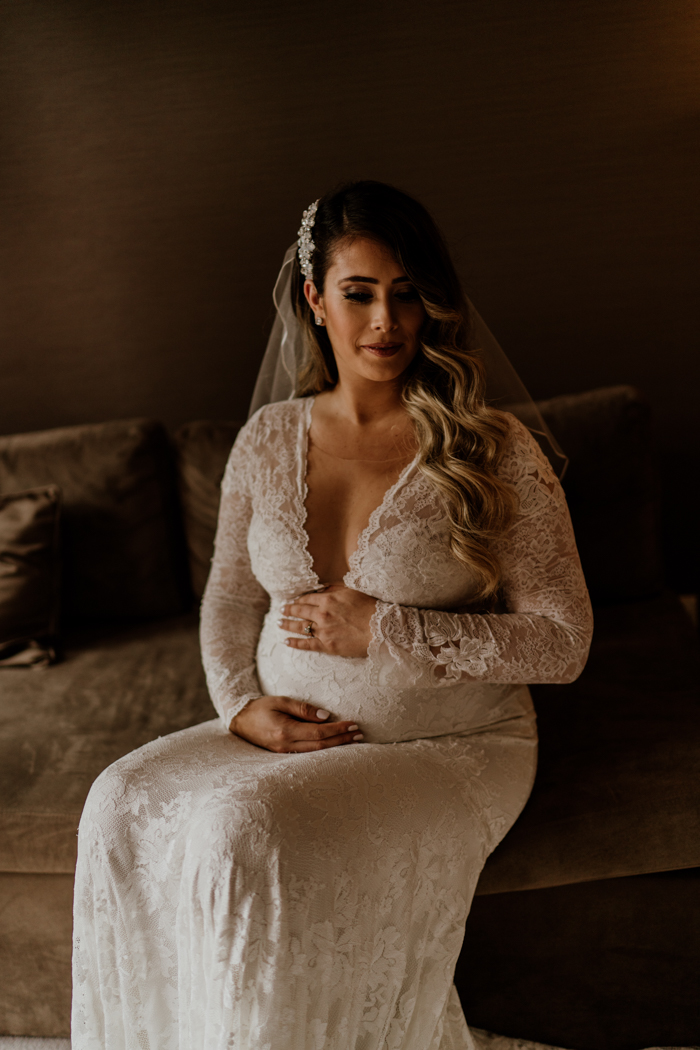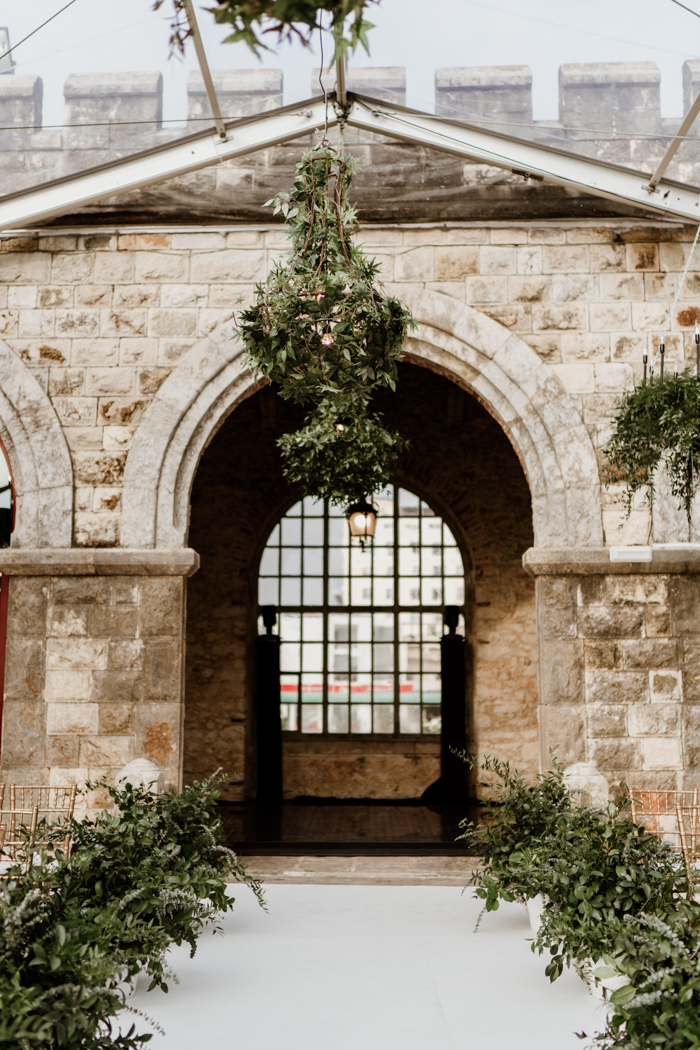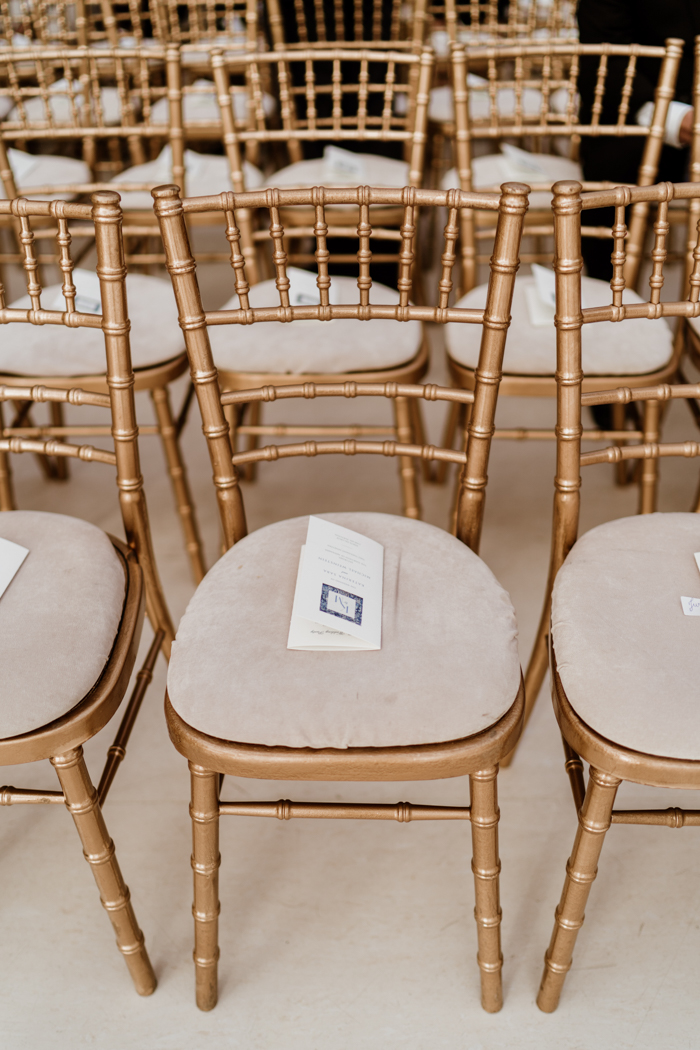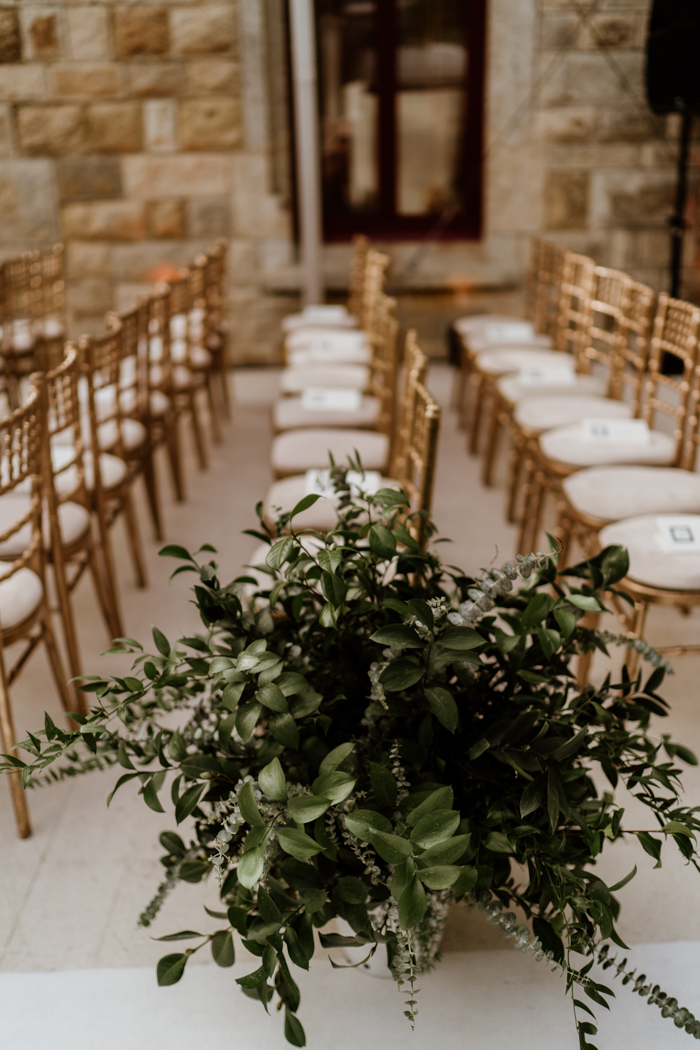 Walking up the castle and into the venue and walking down the isle seeing the sun about to set and then right as we read our vows, the sun was BEAMING at us. It had rained ALL day. The rain was literally going horizontal at one point it was that windy and that bad. Then like 30 minutes before the wedding as I'm in the car the sun started to come out of the cloud and the clouds started break away. But what made this day the most memorable was the sun during our vows. It was so breathtaking and couldn't have been better timing for it to begin setting.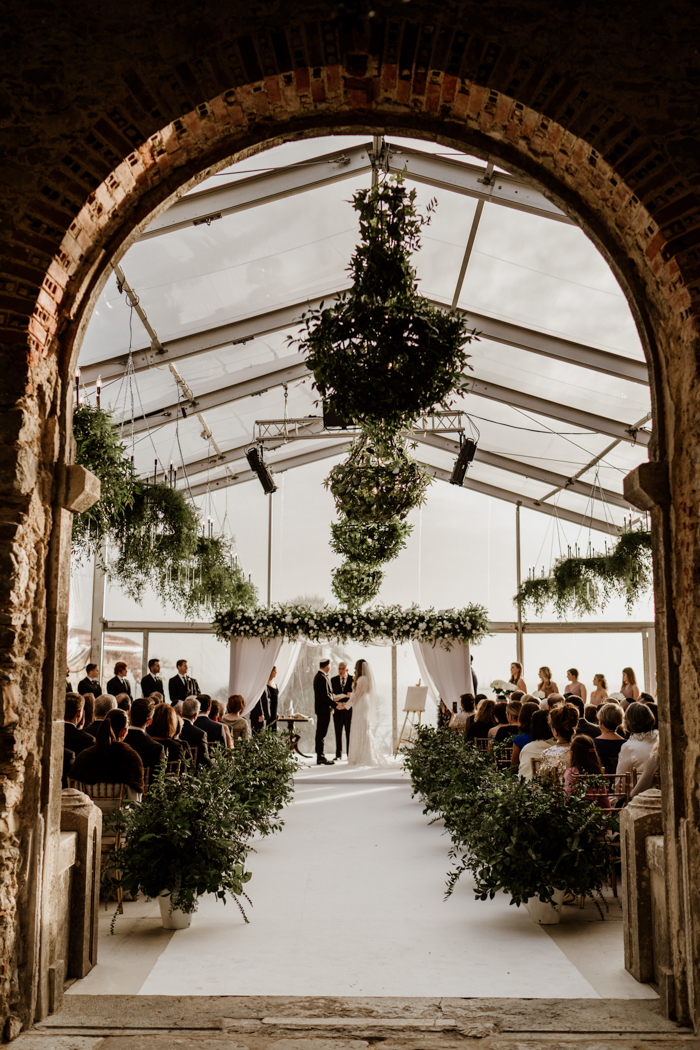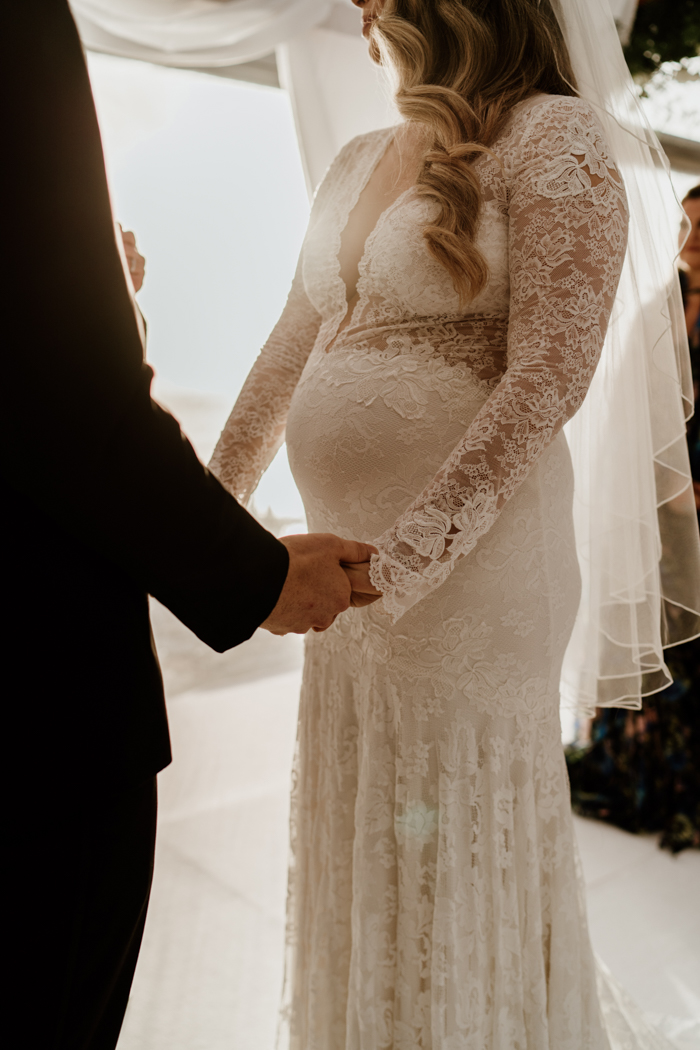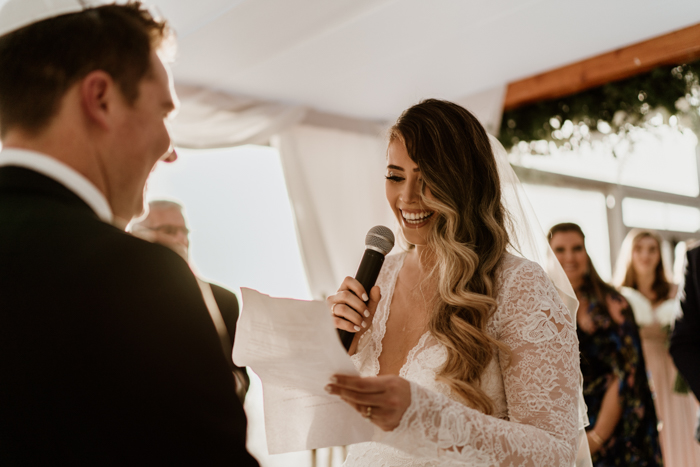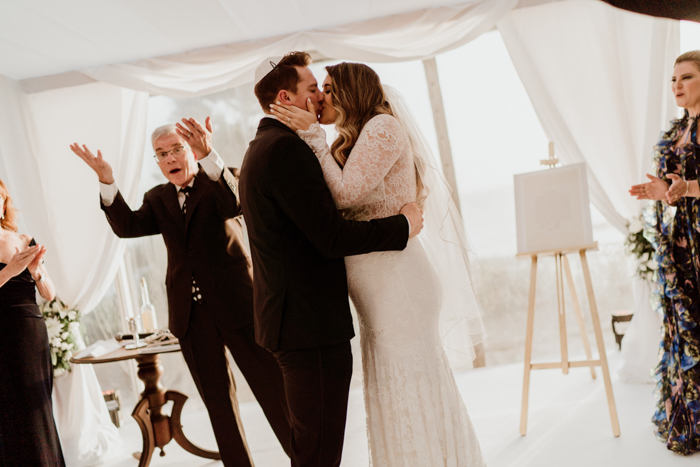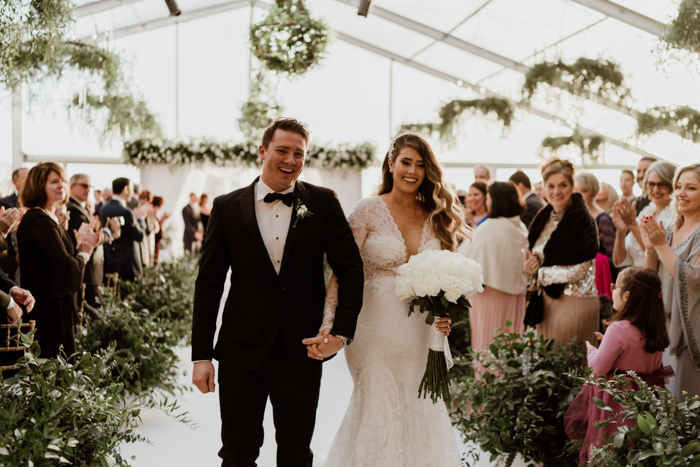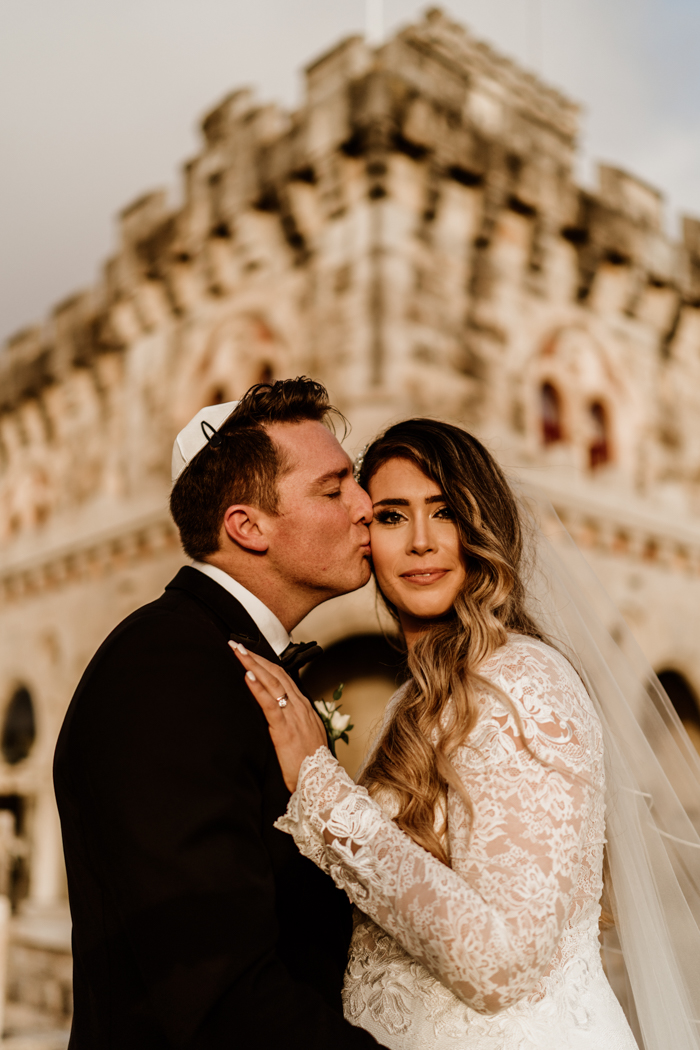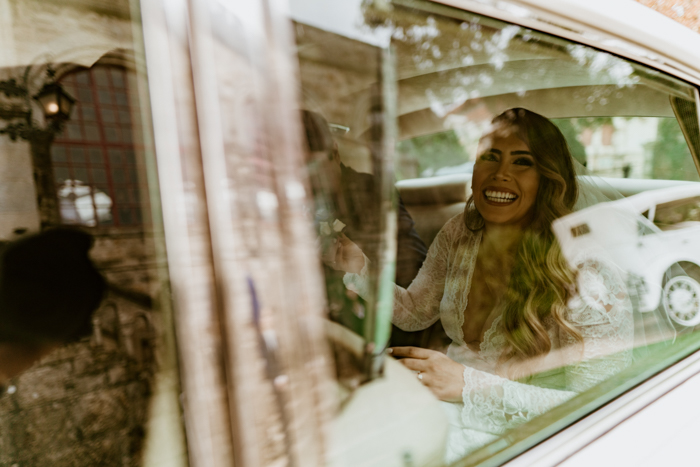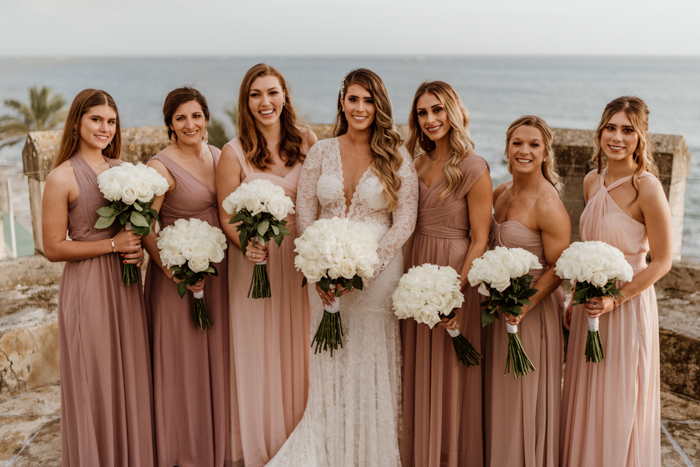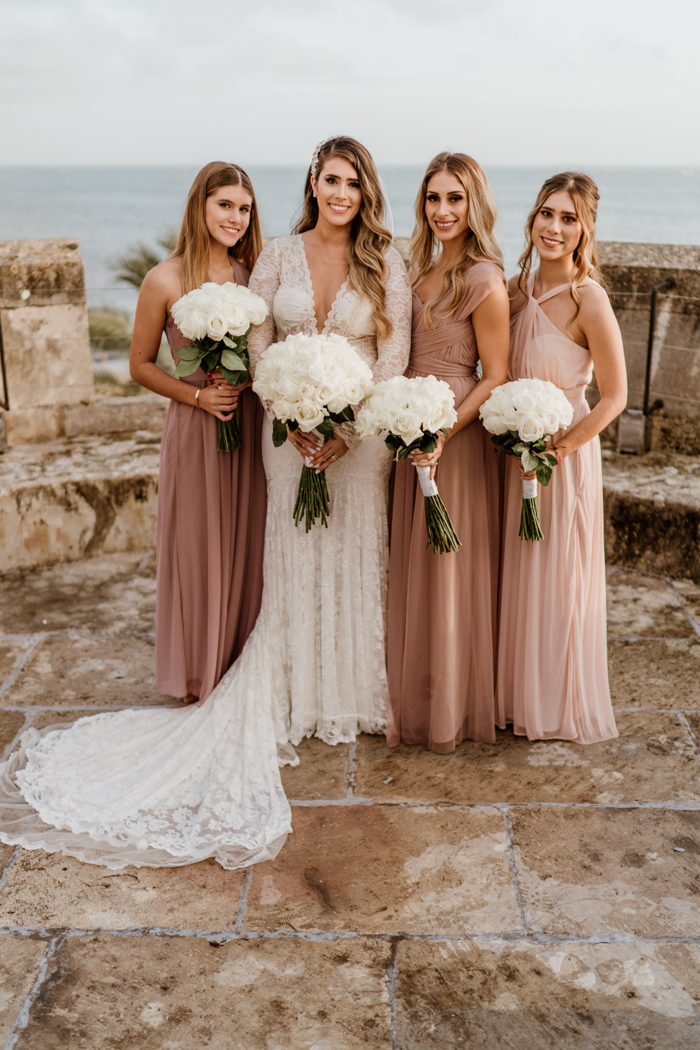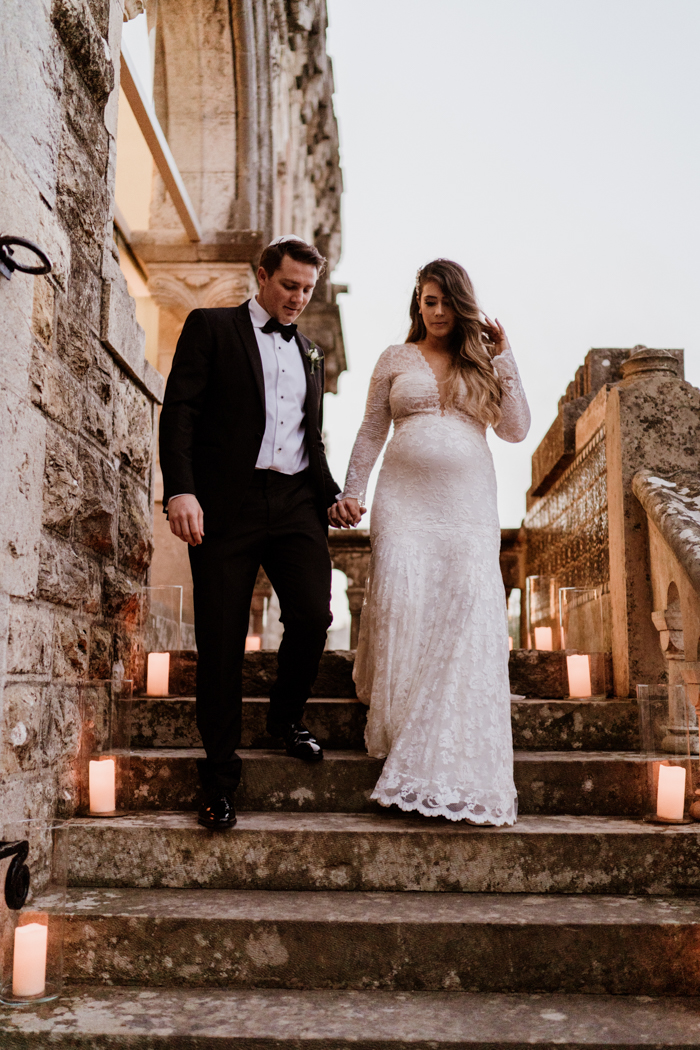 I really wanted to embody the cities romance and elegance but yet keep it somewhat boho and rustic. The style I went for as if you took a step back in time and we're walking through the garden of a Portuguese house. I stuck with dark greens and white flowers everywhere and wanted it to look like it grew right there in the venue. The candle everywhere brought that Portuguese 14th century vibes but having the venue on the water kept it boho and somewhat modern. I knew I had to show up in a vintage car to really make the romantic Portuguese dream a reality. It felt like I took a step back in time.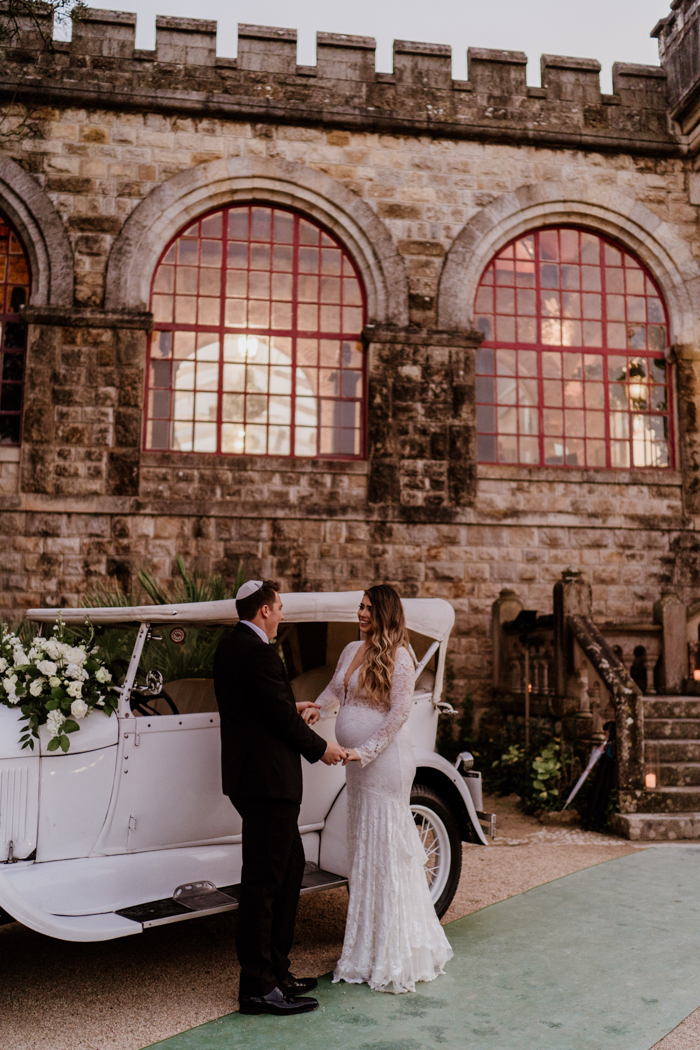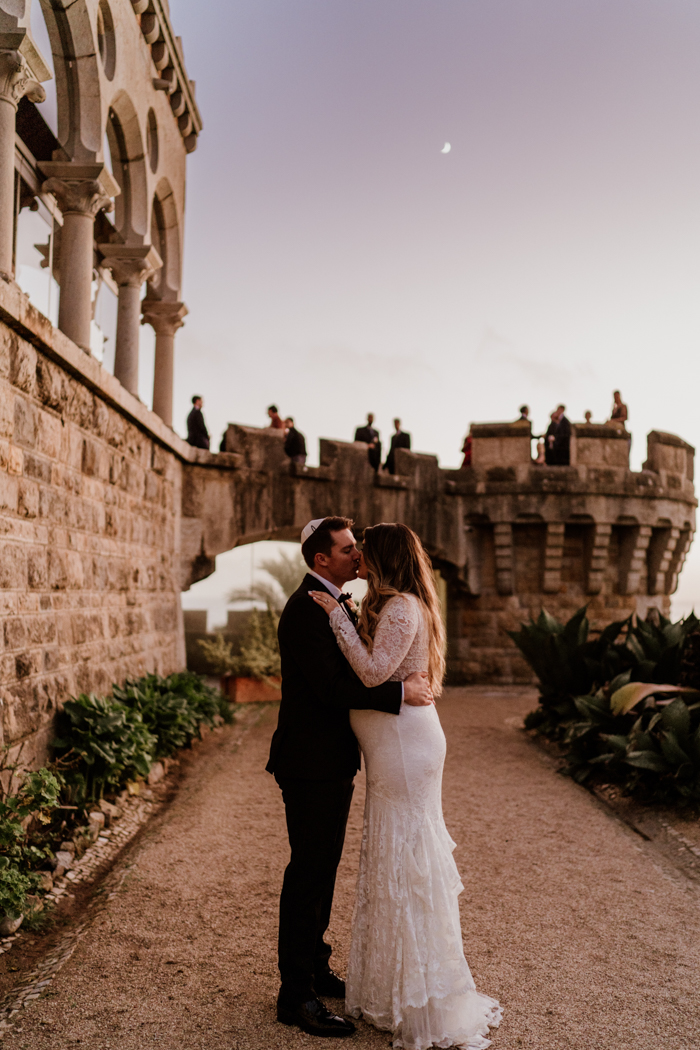 Wedding planning advice from the bride: Pick three things you must have and work around those. Whether it's the venue, food, your dress, or even floral arrangements…pick three things. That way, if finances get tight, you know you got the three things you wanted most and the rest is just a bonus!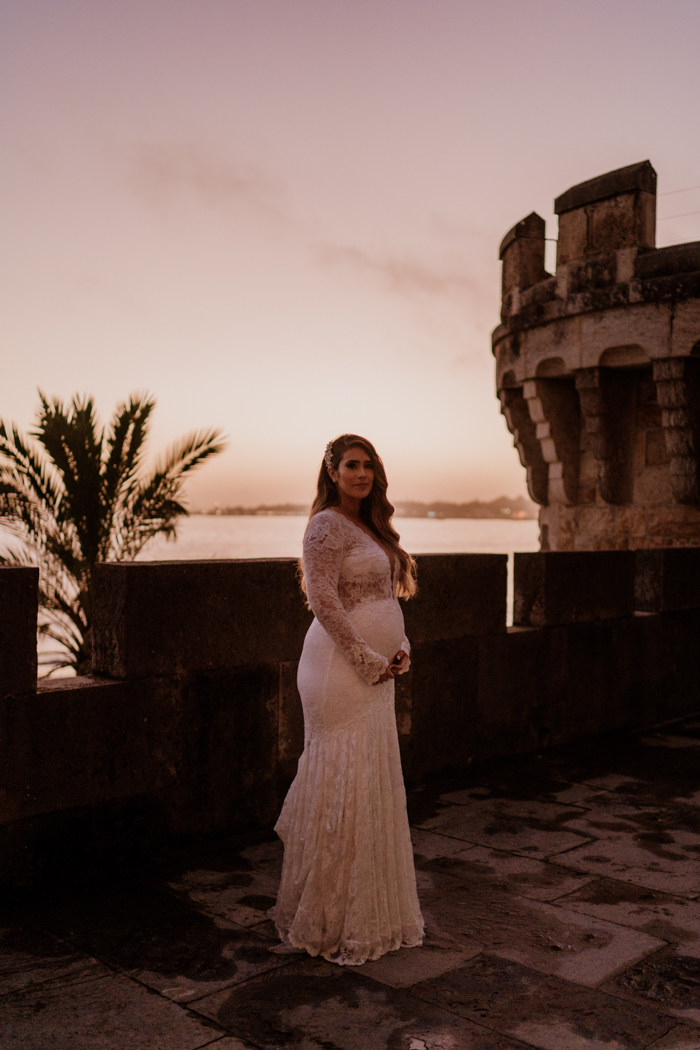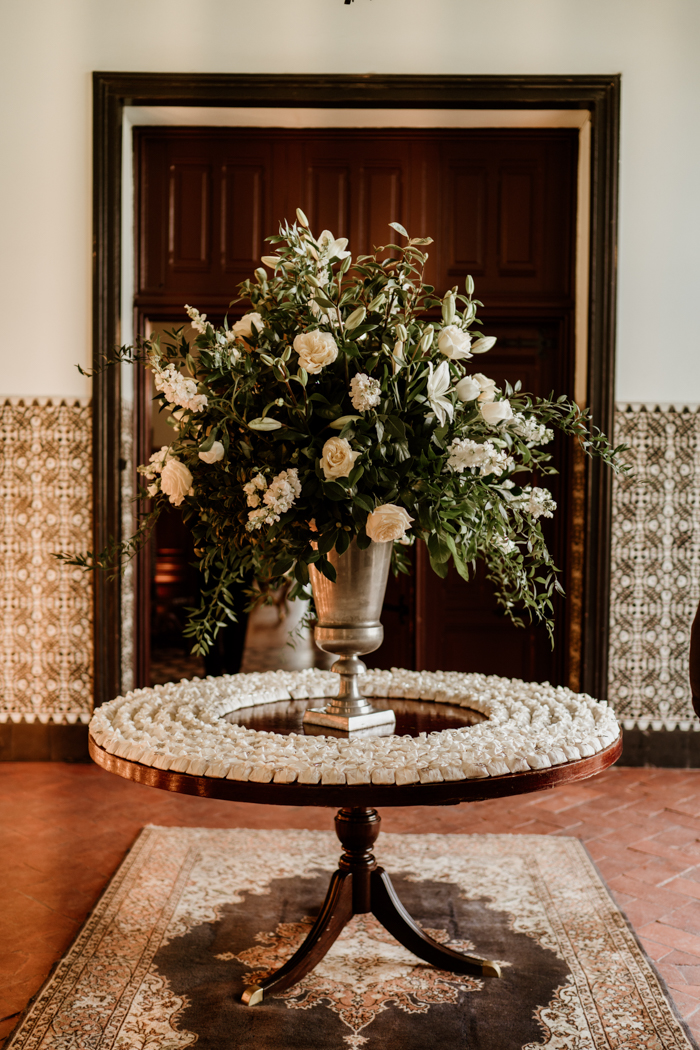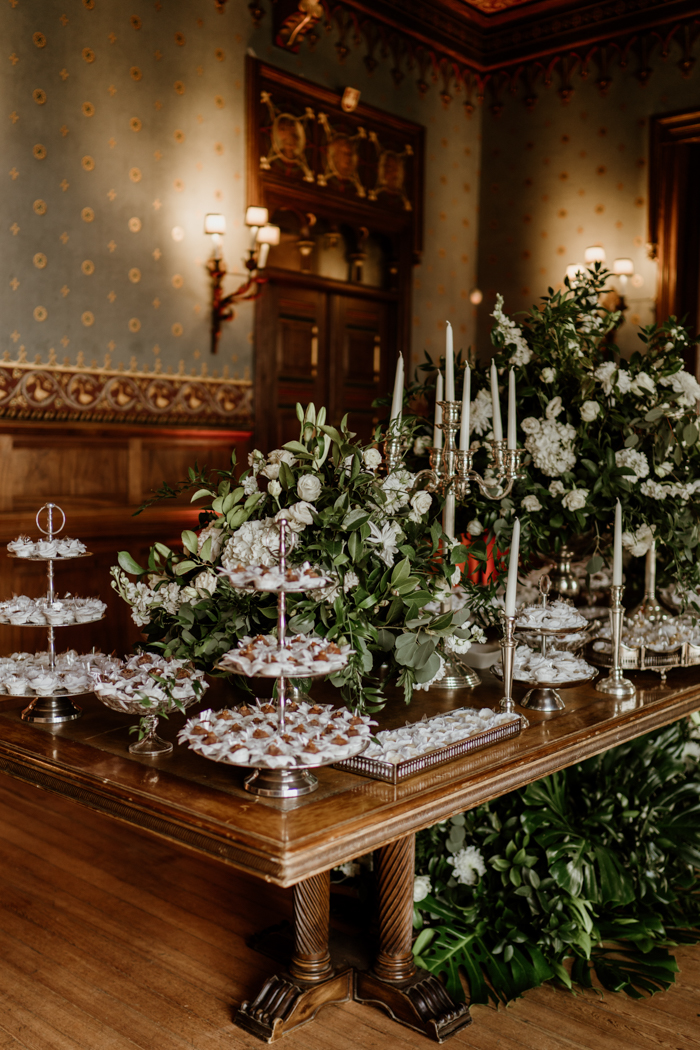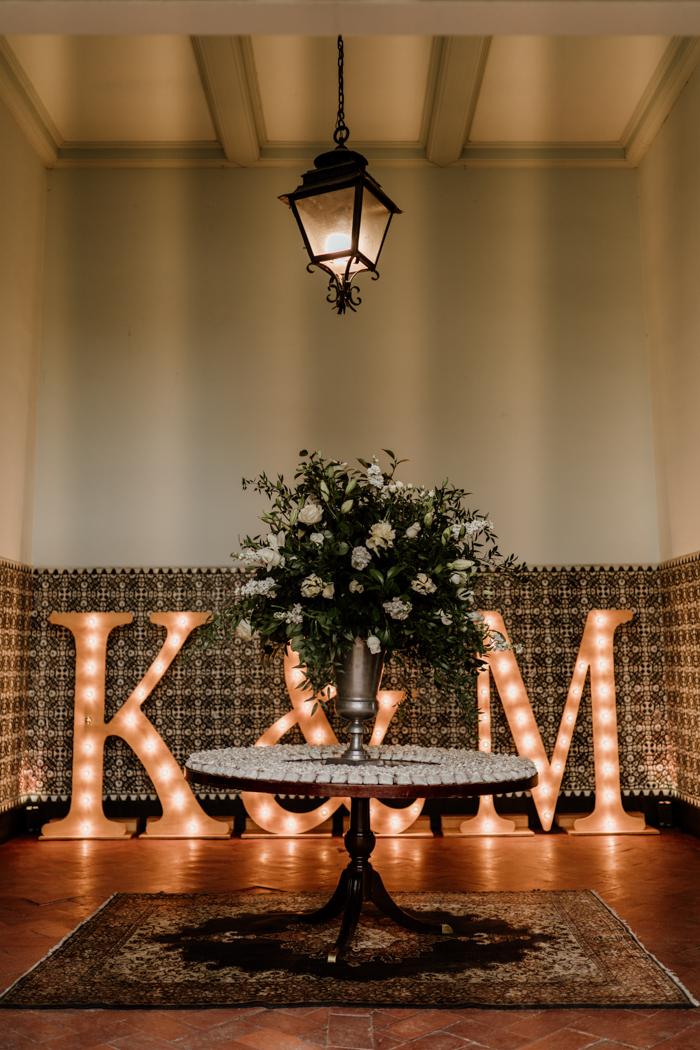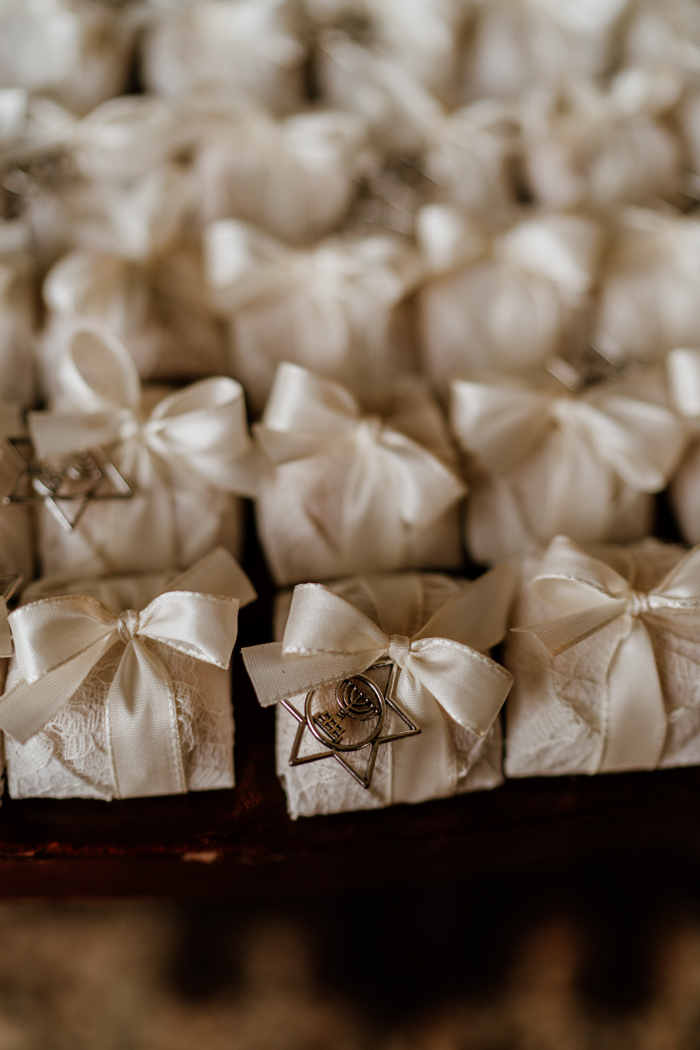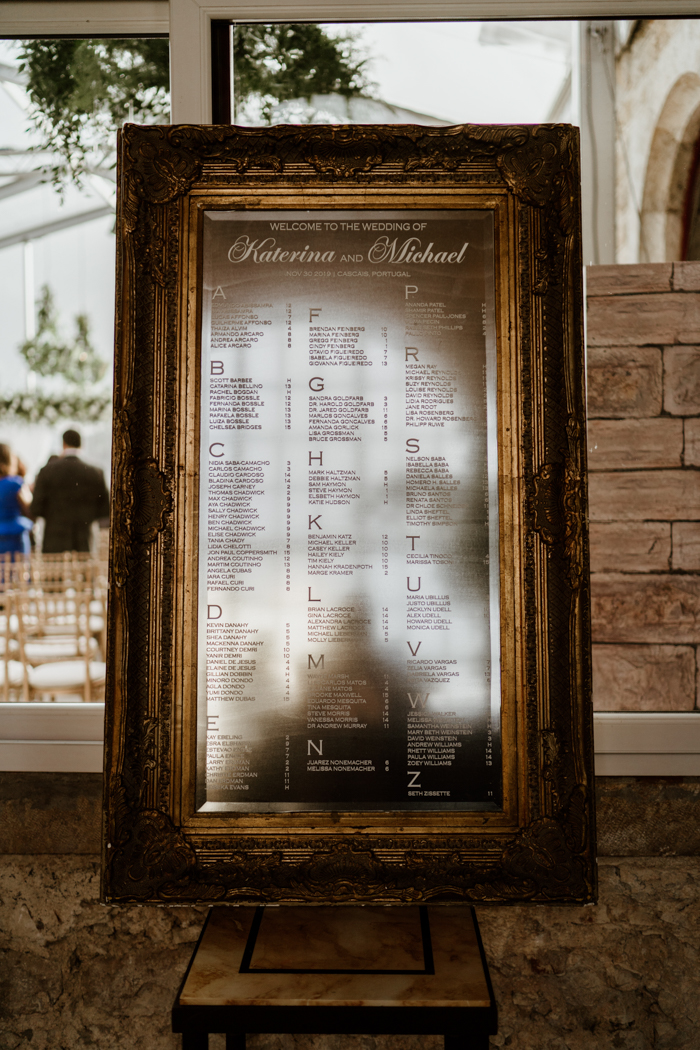 I knew I wanted to get married in Portugal and if I'm going to have friends and family fly across the country to a destination wedding, I wanted the venue to feel like a true destination. I had toured countless places in Lisbon and Cascais from hotels to gardens to beach venues. But this venue, Forte da Cruz, was unlike anything I had EVER seen. It's natural beauty of being a 17th century fortress was something you could only get from a fairytale and that's why I picked it. I wanted a romantic Portuguese wedding vibe and it was on the beach! It embodied everything I wanted. Beach vibes and Portuguese romance vibes. The best part was we had the whole fortress to ourselves so everyone felt like true royalty when roaming around throughout the evening between. Inside and outside.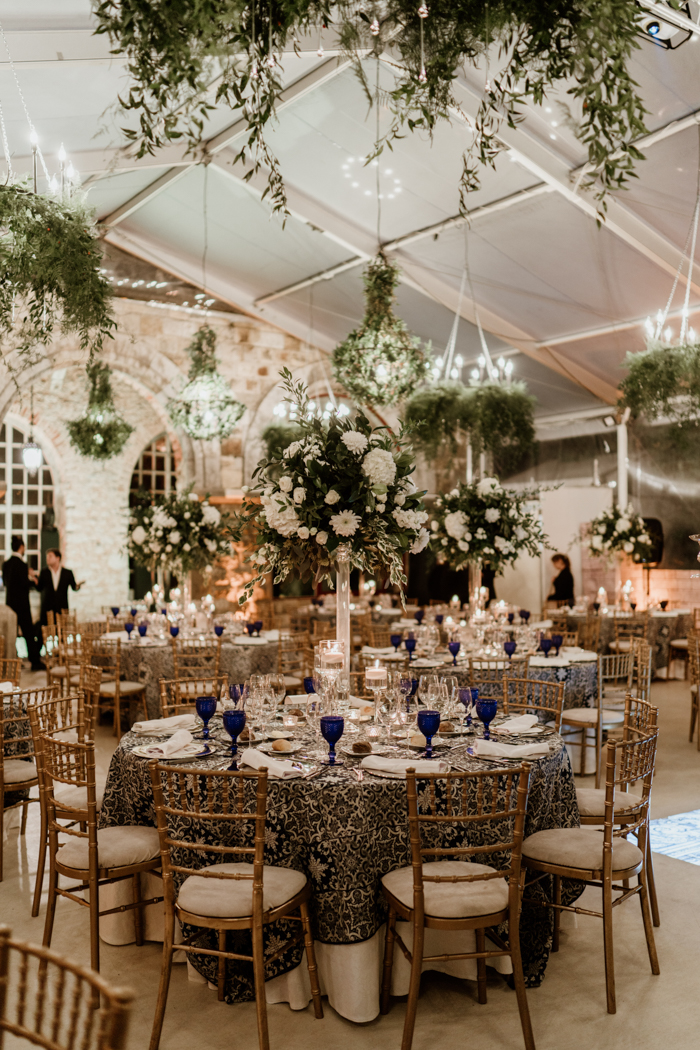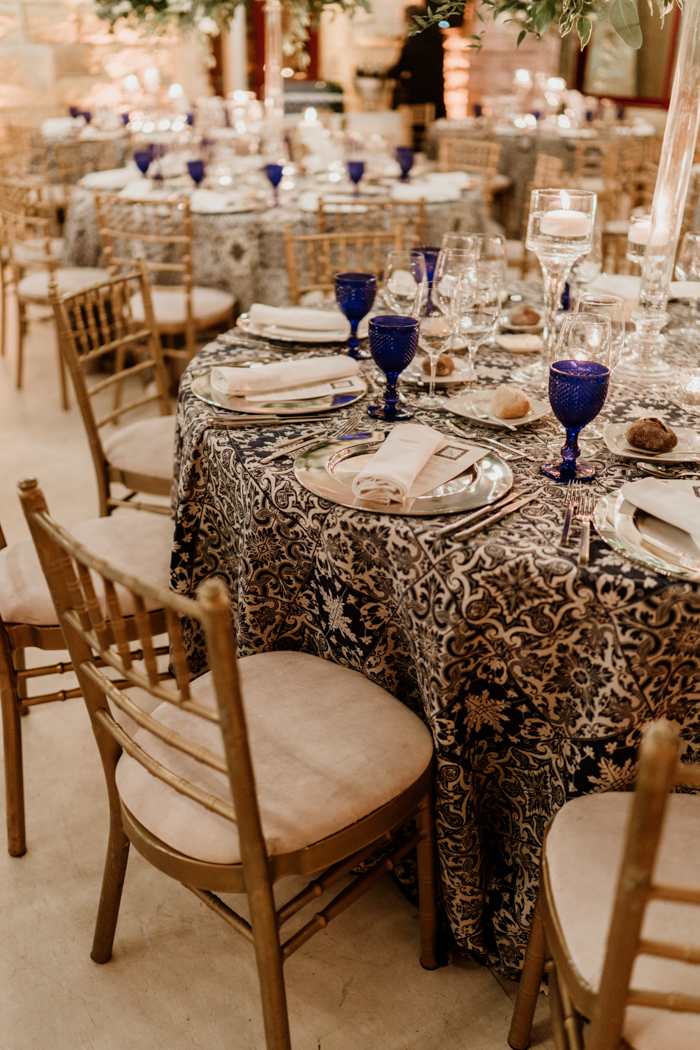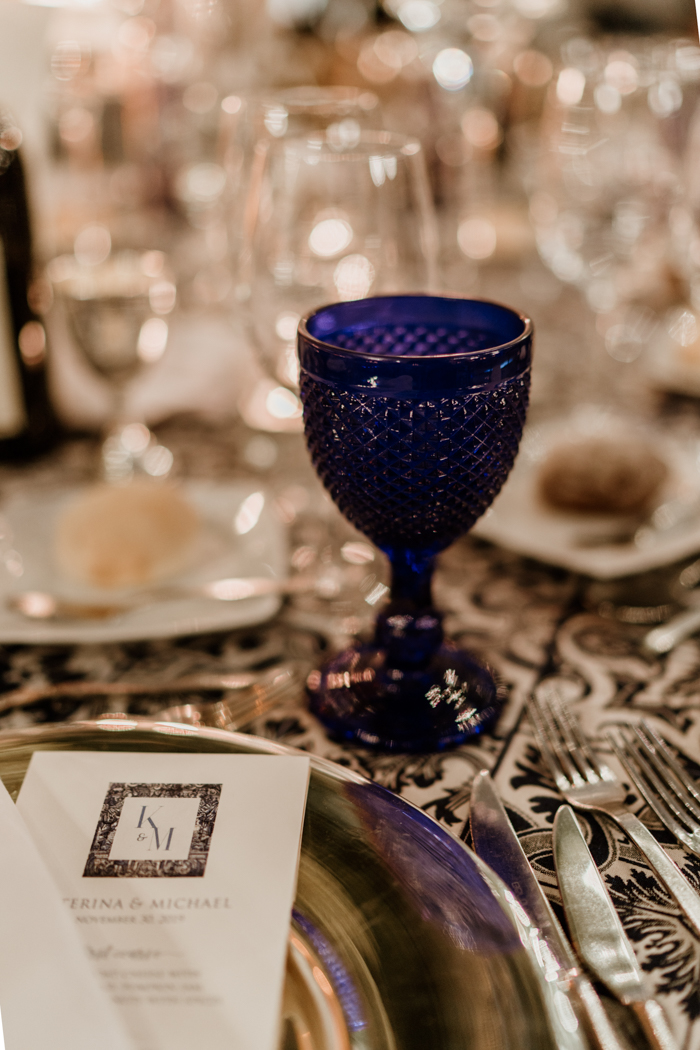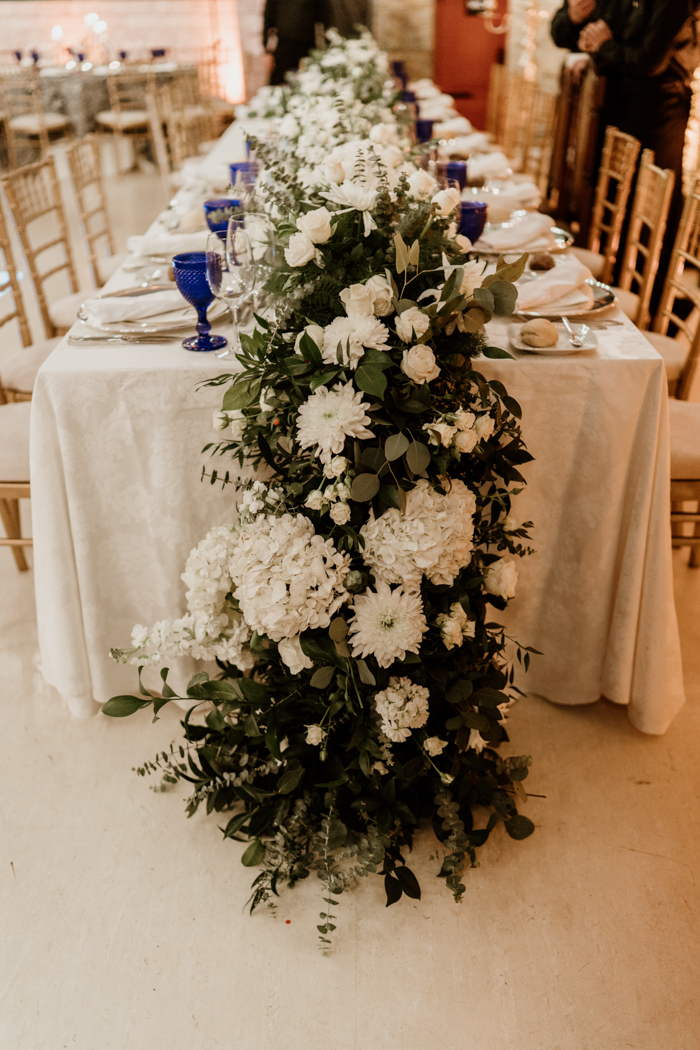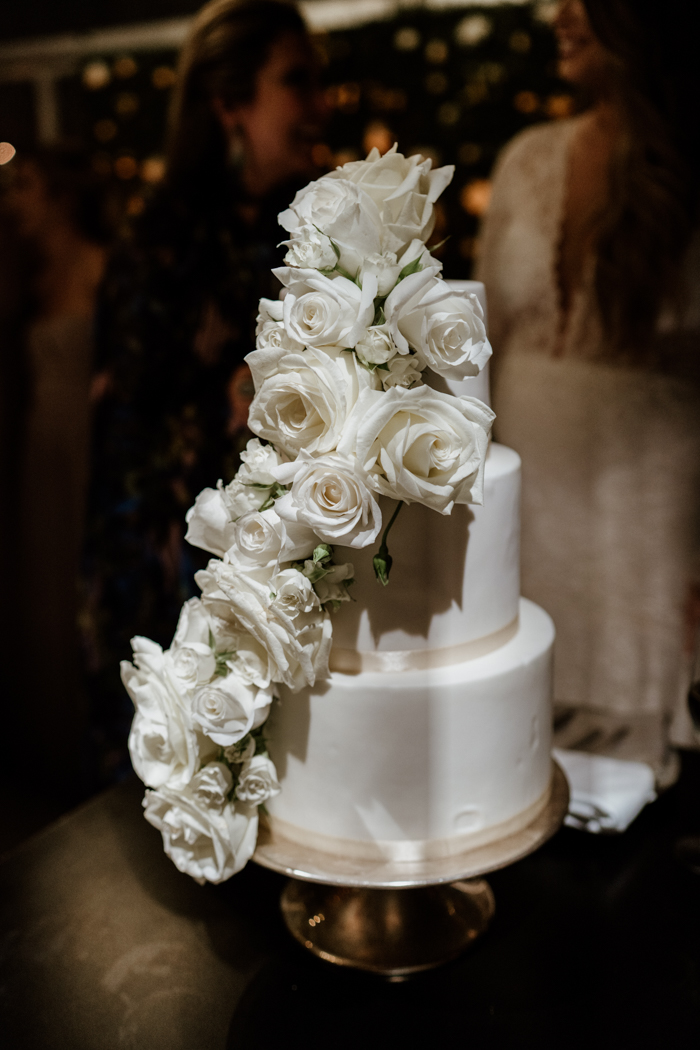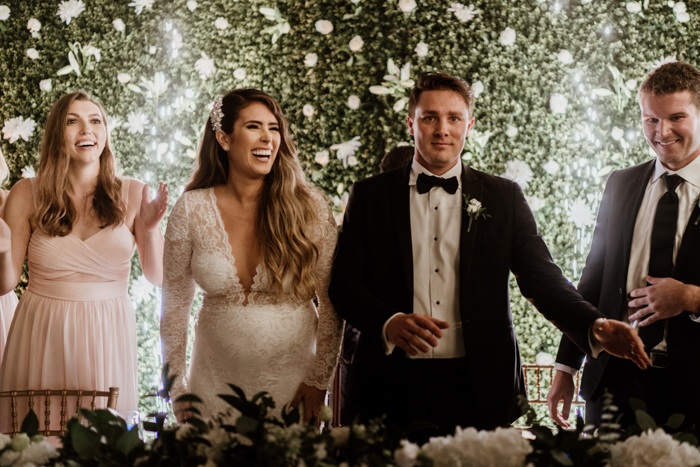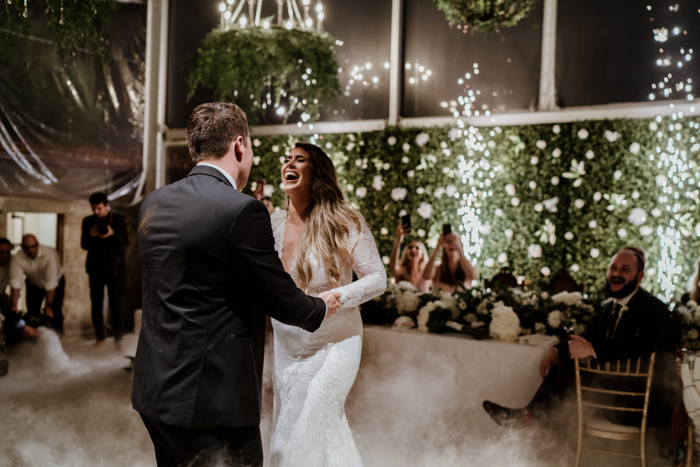 Congratulations, Katerina and Michael, and many thanks to Junebug member Mémorelle for sharing their day with us! If you love Mémorelle's work, be sure to check out their page in our directory of the world's best wedding photographers.