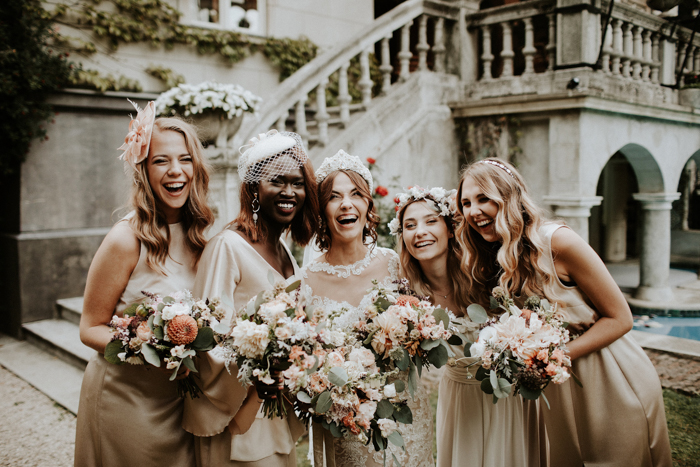 We can't wait for you to melt over this absolutely stunning Budapest fairy tale wedding at Brody Studios! If you know us, you know we're the first to melt over a good love story. Read what planner Dream Weddings Budapest wrote to us about Tasha and Zack's "how we met" story and wedding details, and then scroll through the incredible photos Pinewood Weddings captured of the most magical day!
Tasha and Zack met by chance the night of her birthday. Tasha from Slovenia and Zack from New York, just happened to be at the same place at the right time. Tasha was celebrating in Florence, Italy, and when she blew out the candles on her cake, she made a wish to meet the man of her dreams. As she did, Zack called out "Happy Birthday" from the other end of the restaurant. They got chatting and the rest is history. They wanted to pick somewhere different for their wedding, so they chose Budapest. Their 'Secret Garden' ceremony took place in the garden of a private villa and the reception followed at a rustic ruin pub style building in the center of Budapest. Tasha wanted very boho style florals with lots of wild flowers in her bouquet and arrangements. She designed many elements of the day, and even hand embroidered each napkin with the guests initials. The building has lots of little rooms so they wanted to create a different theme in each room—magic, jazz, contemporary dance, operetta singing, casino, and more!
The Couple:
Tasha & Zack
The Wedding:
Brody Studios, Budapest, Hungary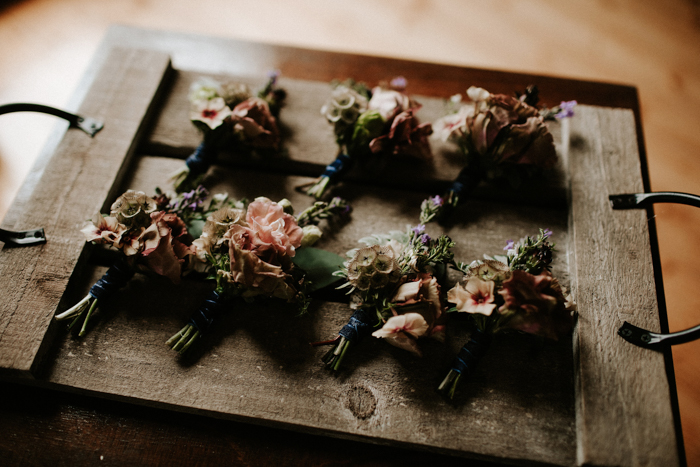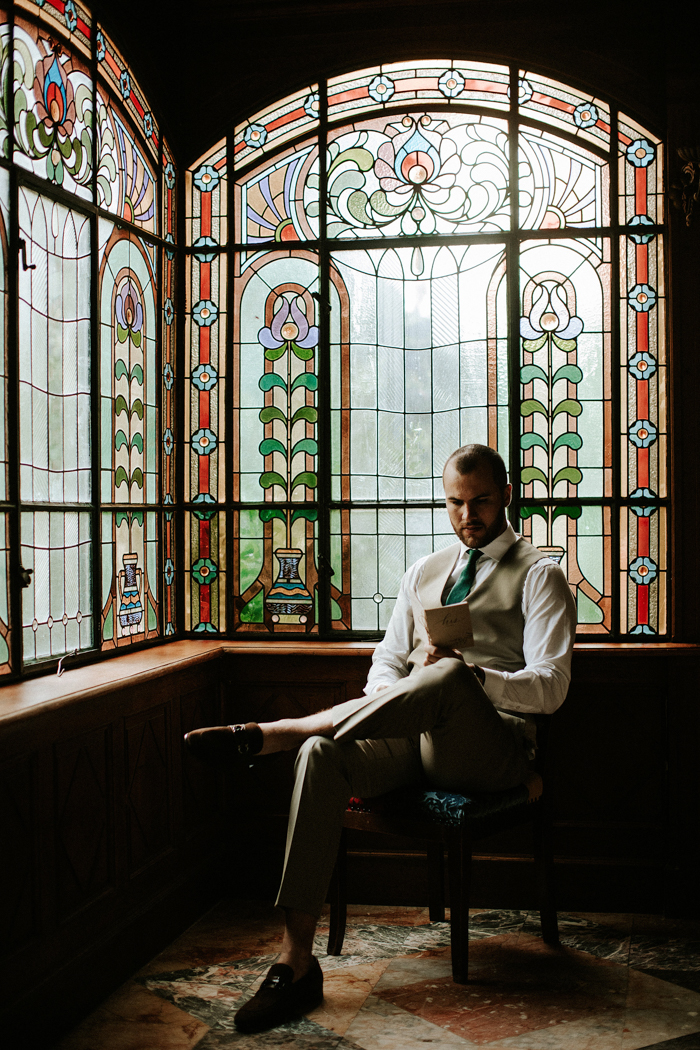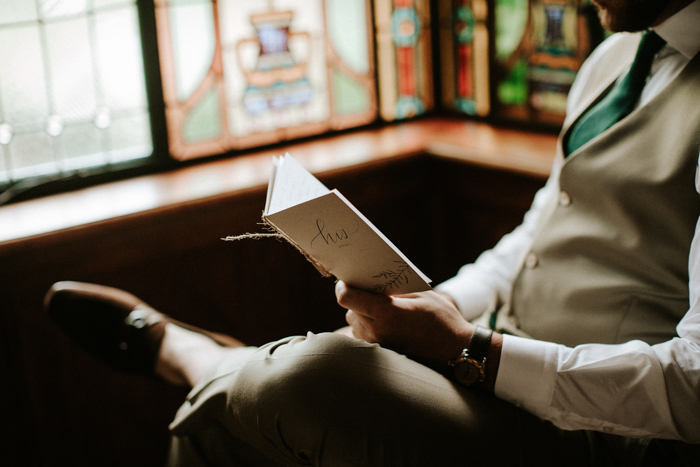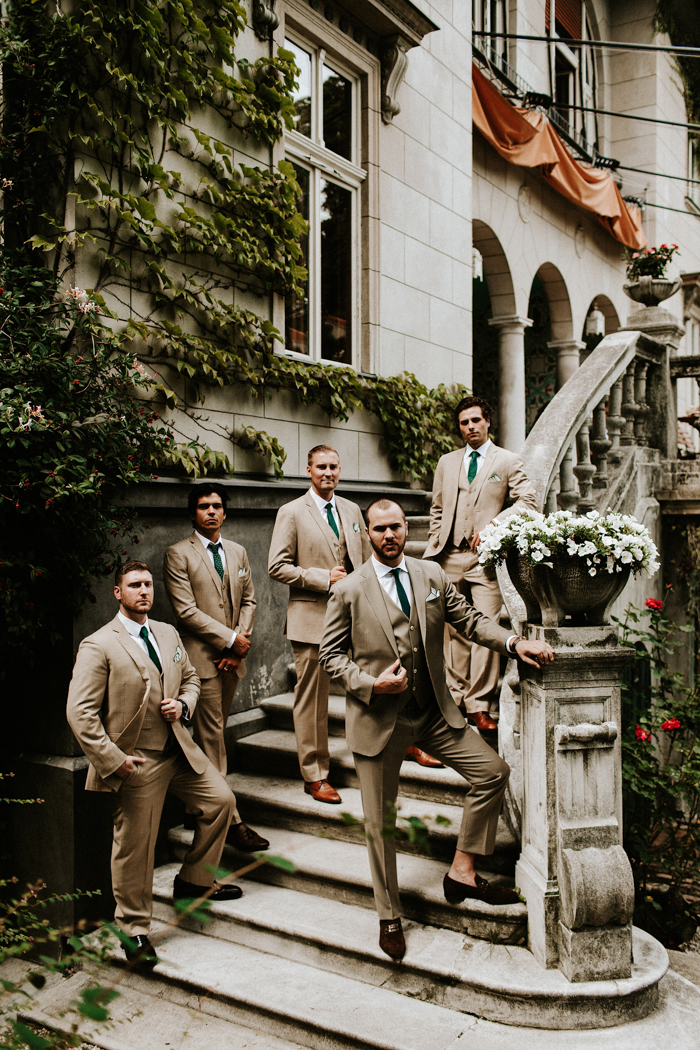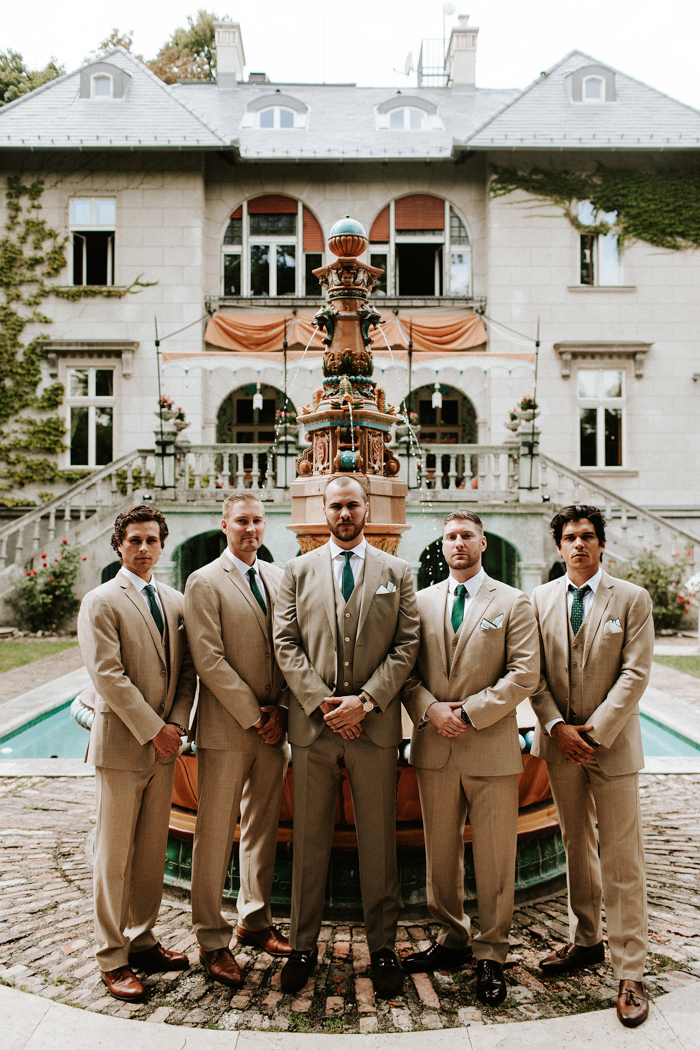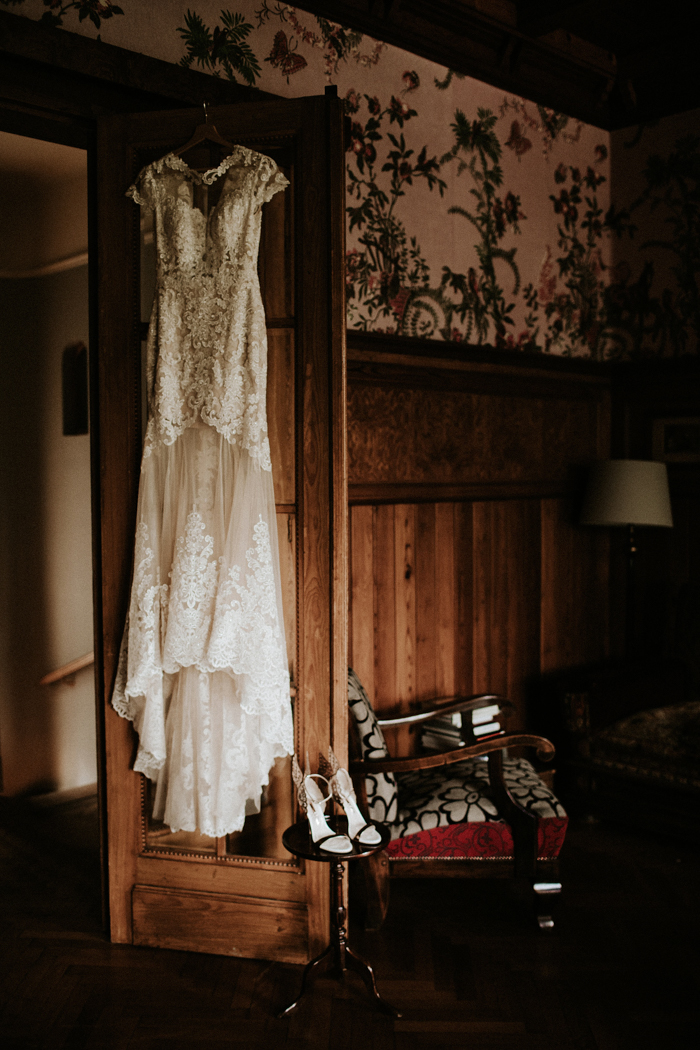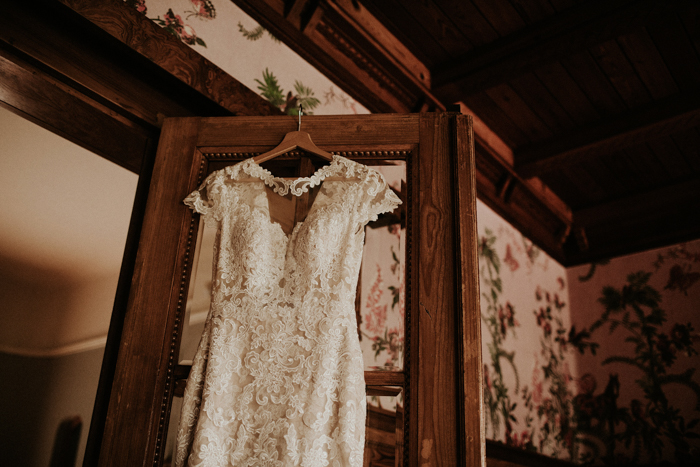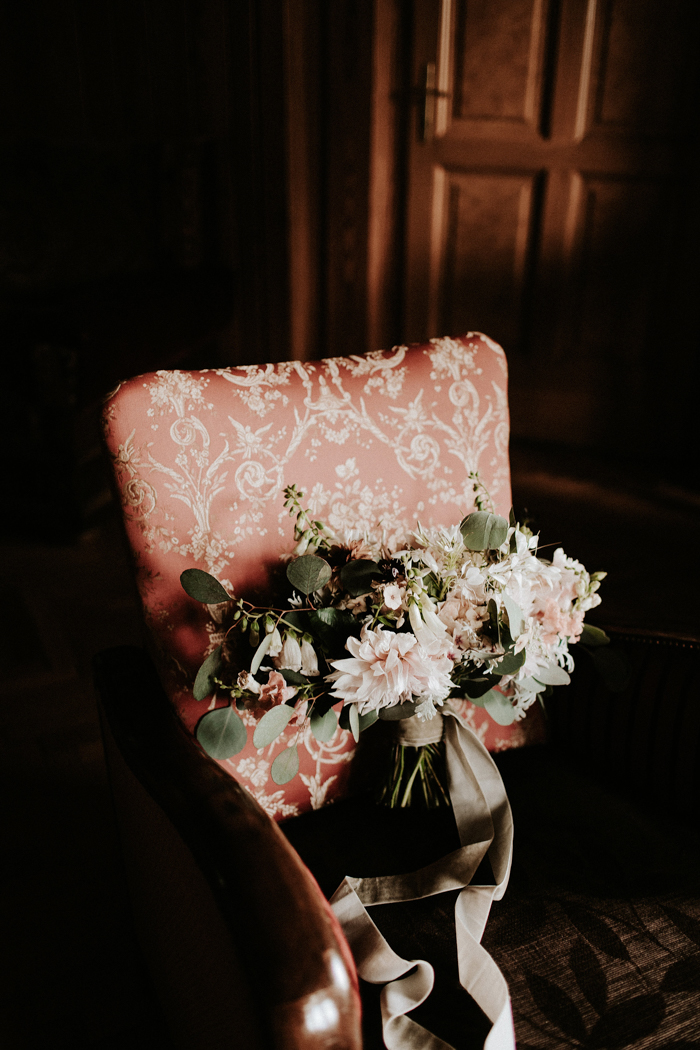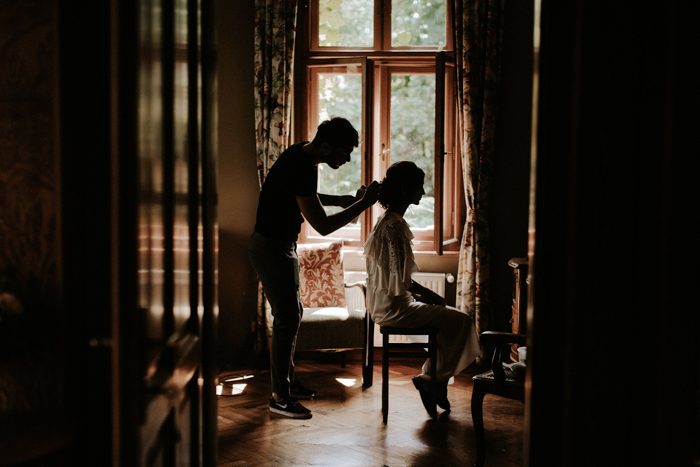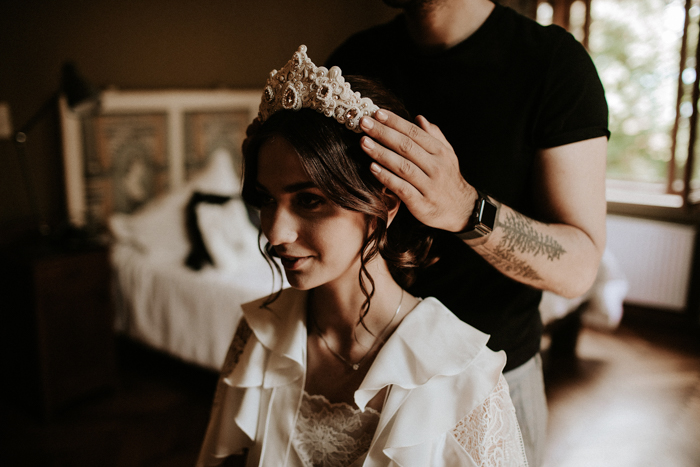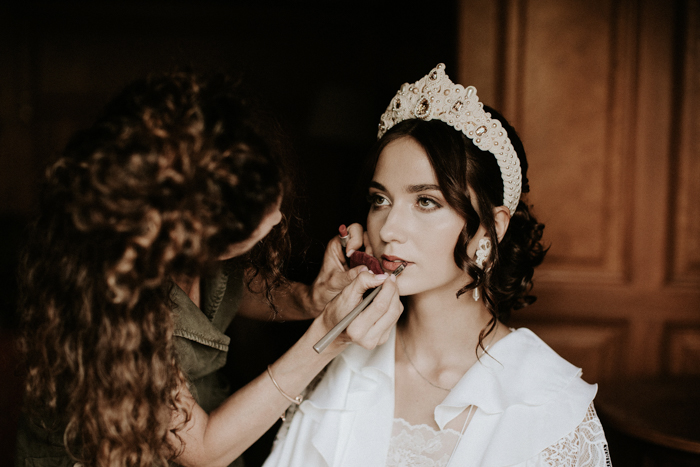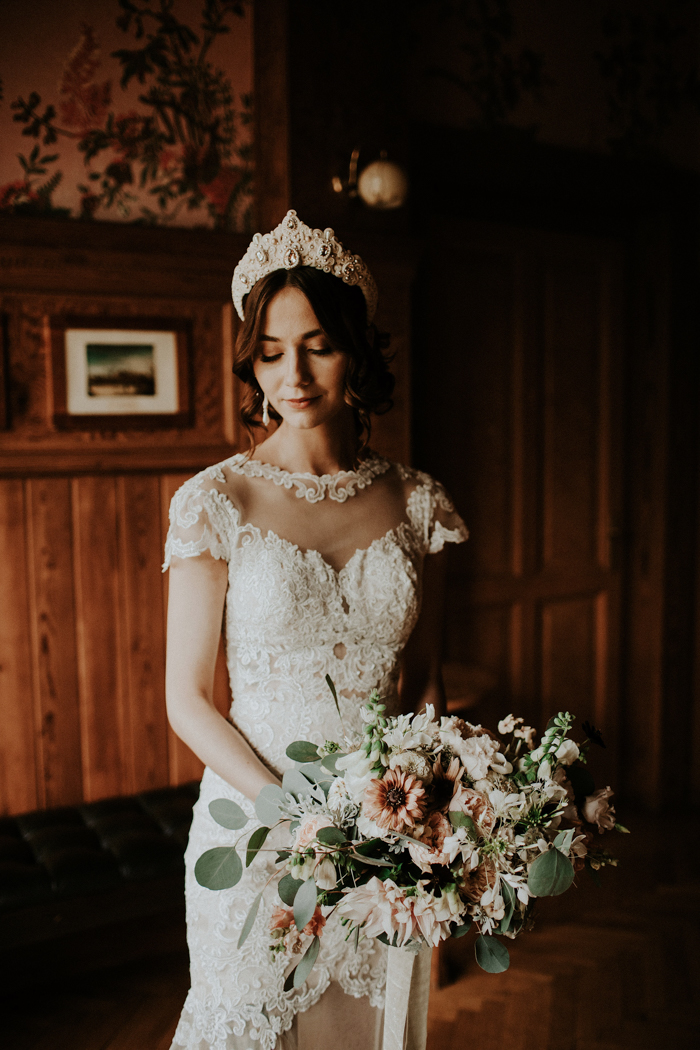 RECOMMENDED READING: 23 Bridal Crowns Fit for a Queen (Because You Are One)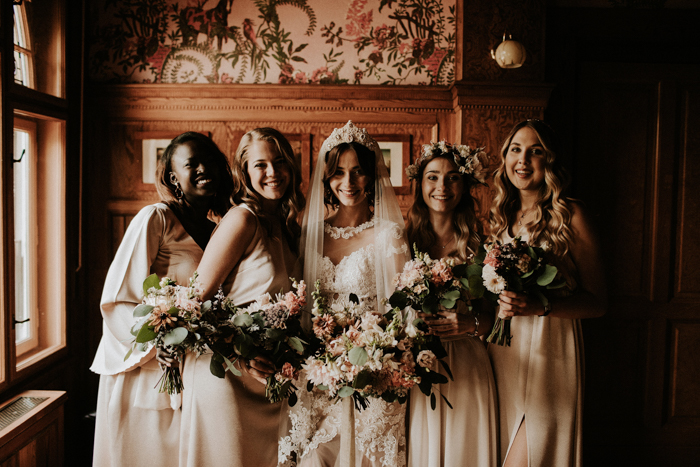 Me and my husband had a one of a kind meeting story, in a foreign country on my birthday, and it truly felt like a fairytale – and that's what I wanted to express through the wedding celebration. The ceremony itself was inspired by my husband—calm, sweet, and kind—neutral in colors and with many garden flowers. The reception was done as a visual fairytale, to express our story through images, sounds and movements, with many various experiences for us and our guests to enjoy.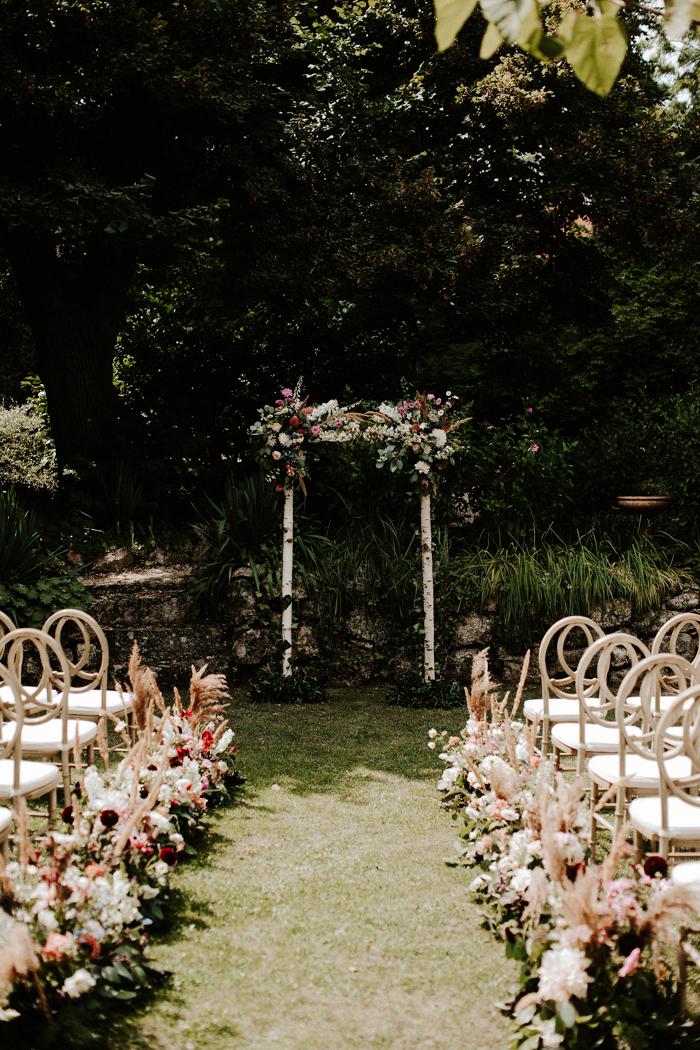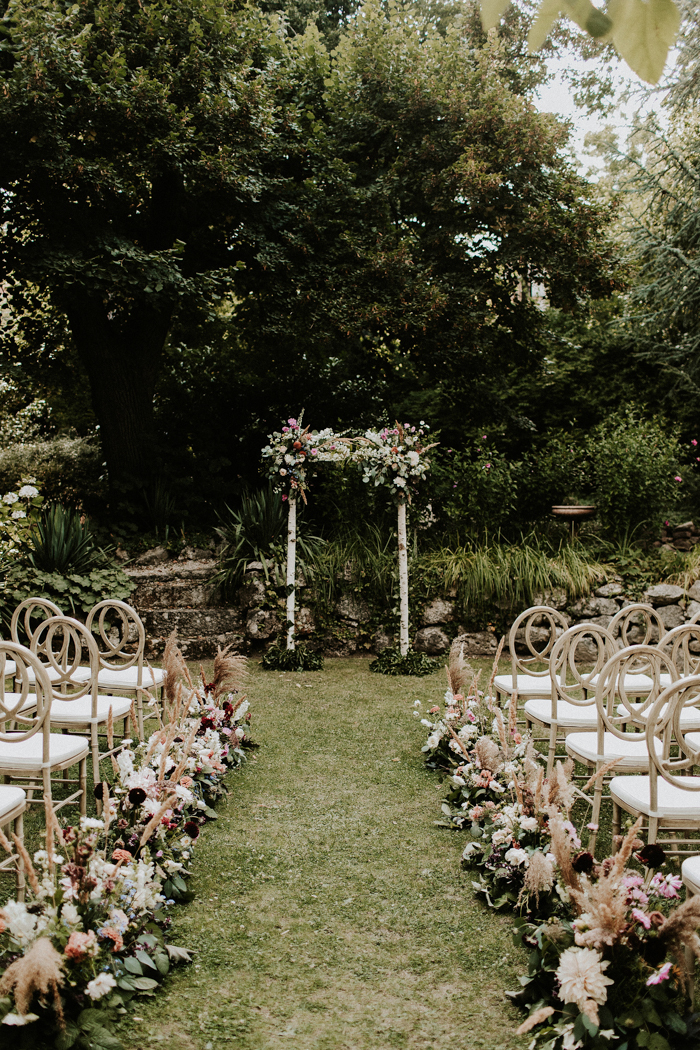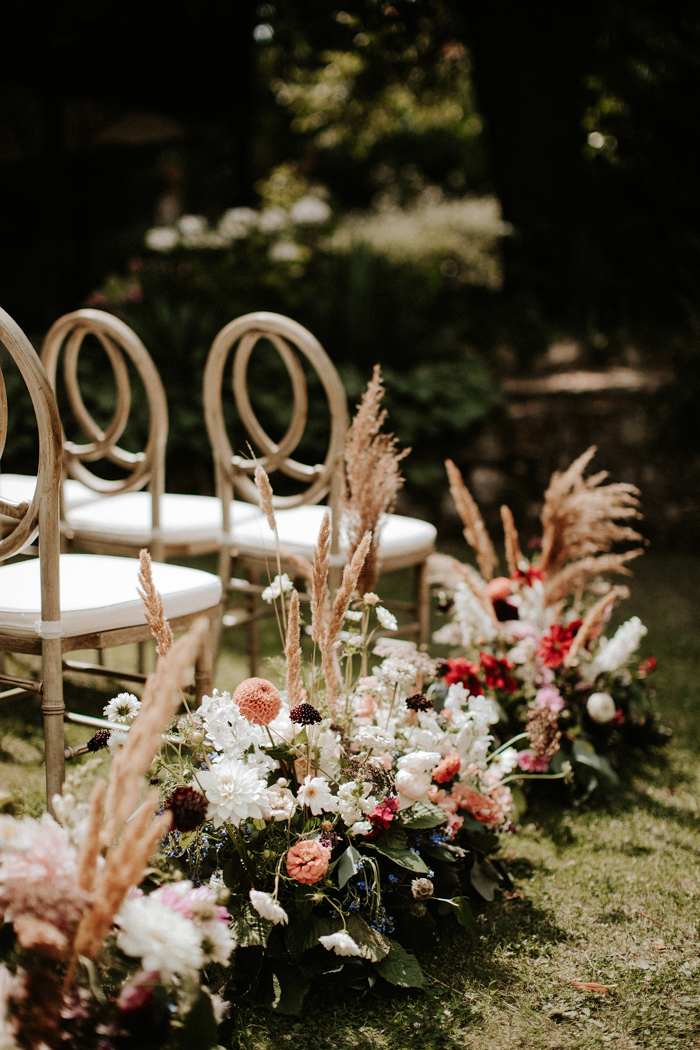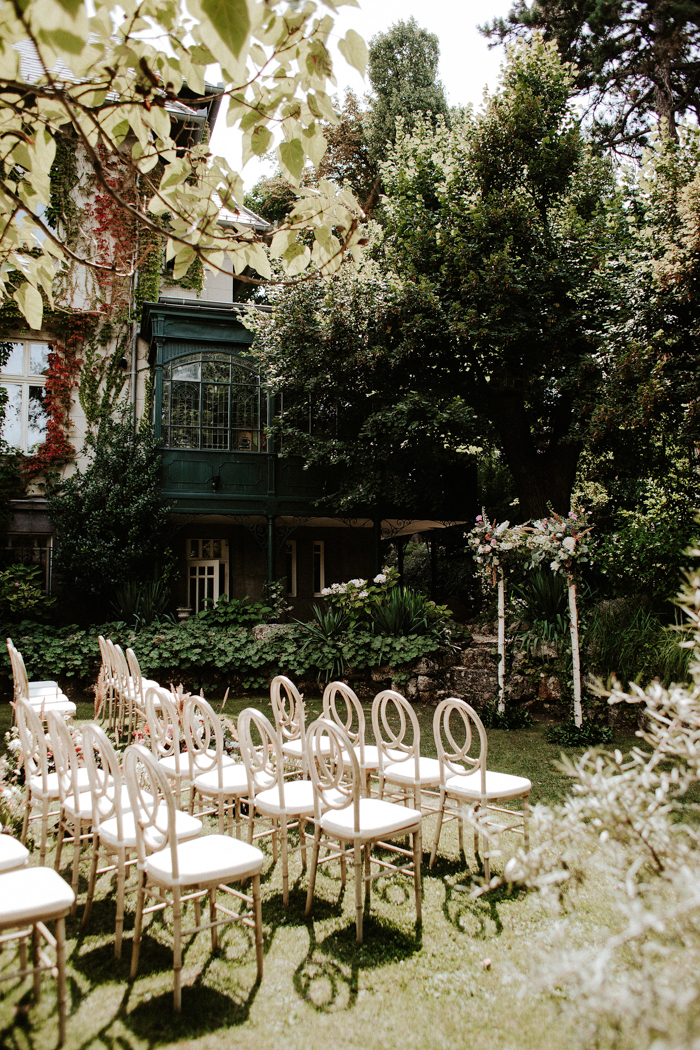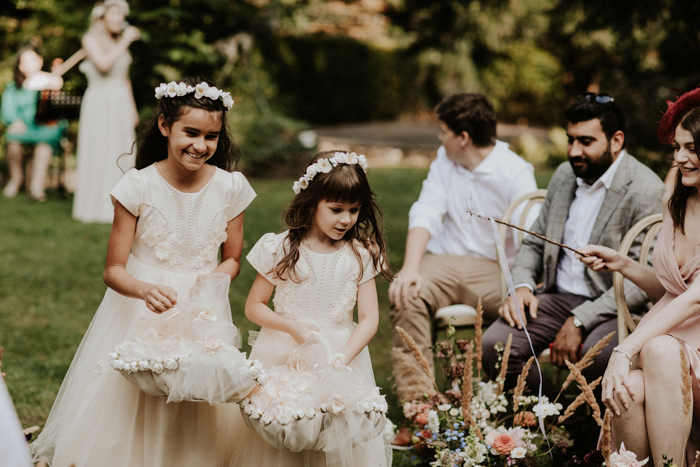 Walking down the aisle was the most memorable part of the day. As I was walking my little sister was performing a song and my handsome husband was waiting for me under the arch, surrounded by people we care and love, this moment was completely magical.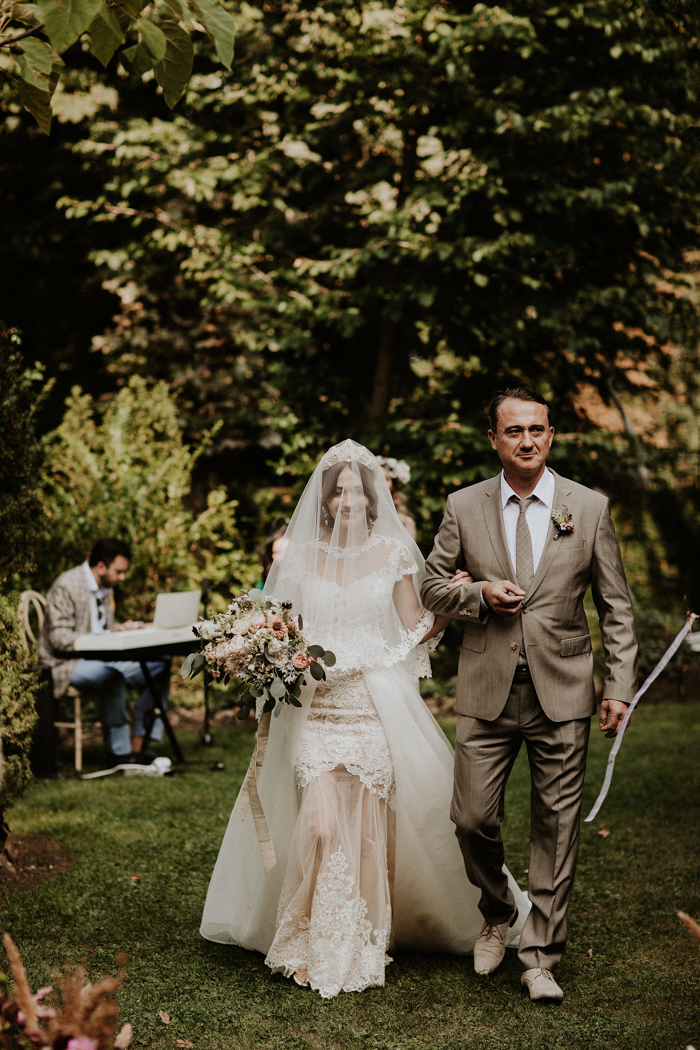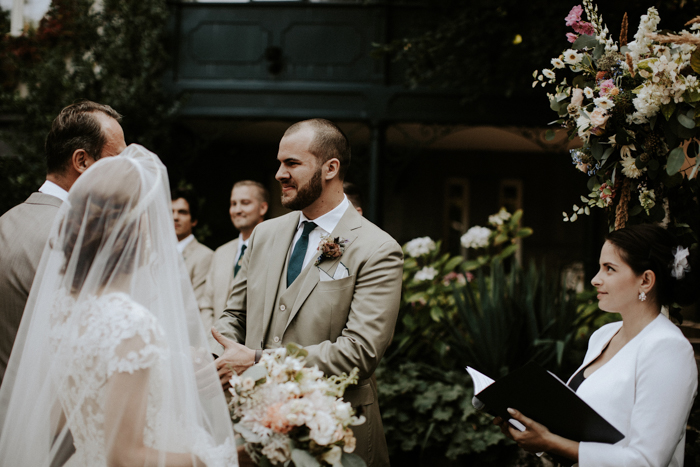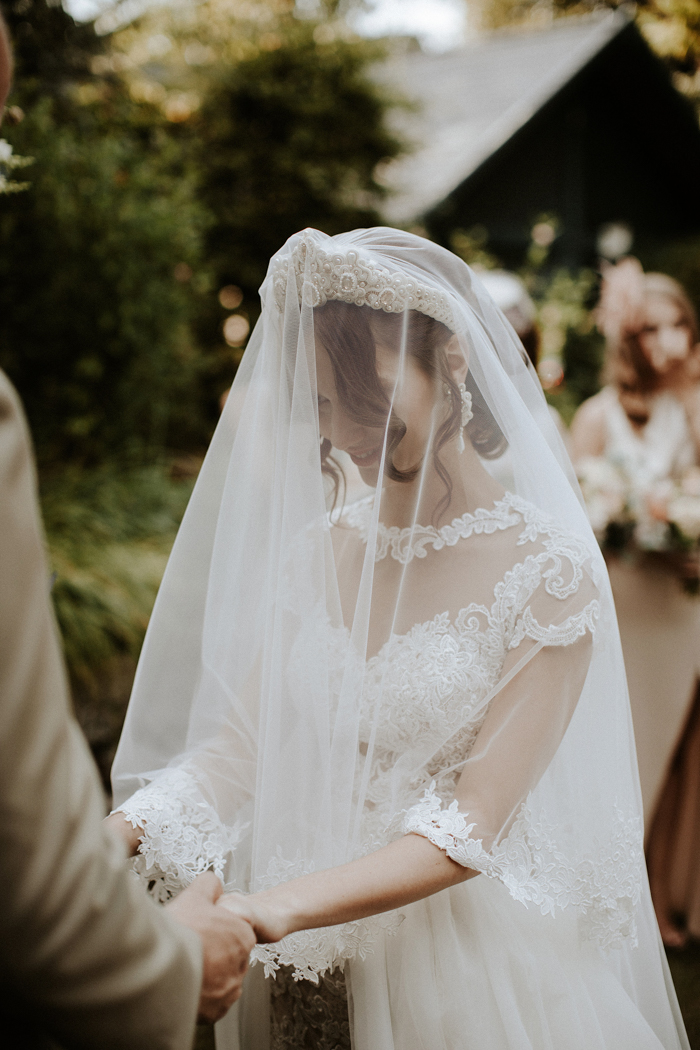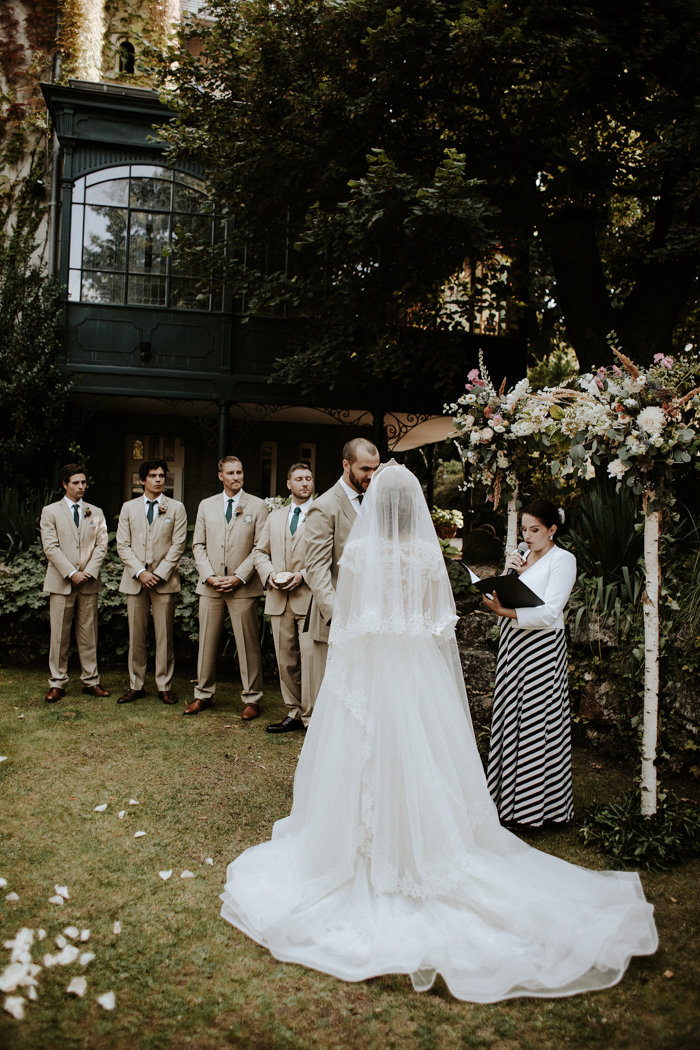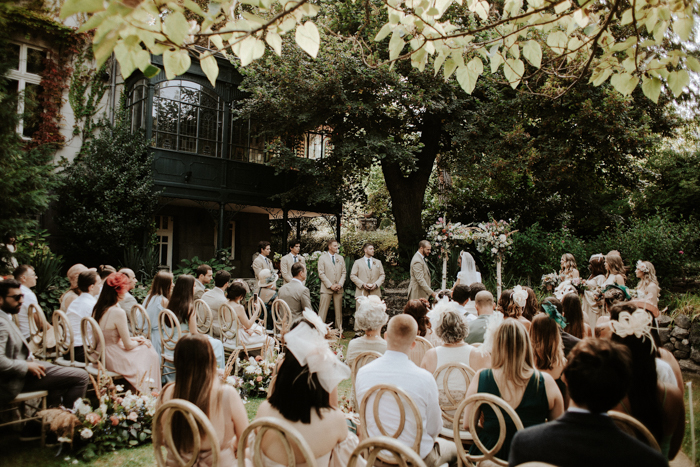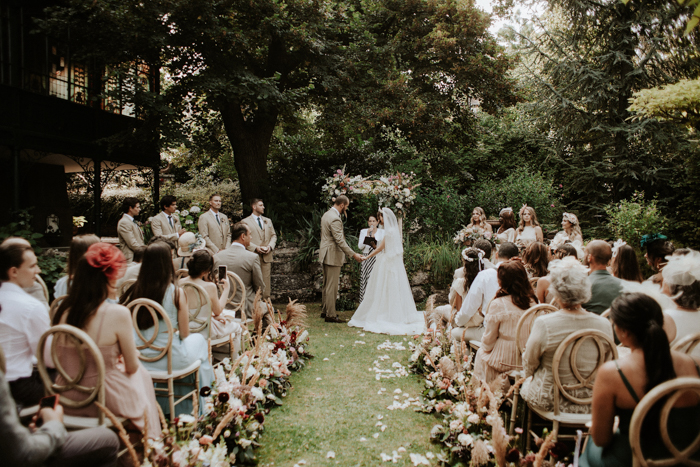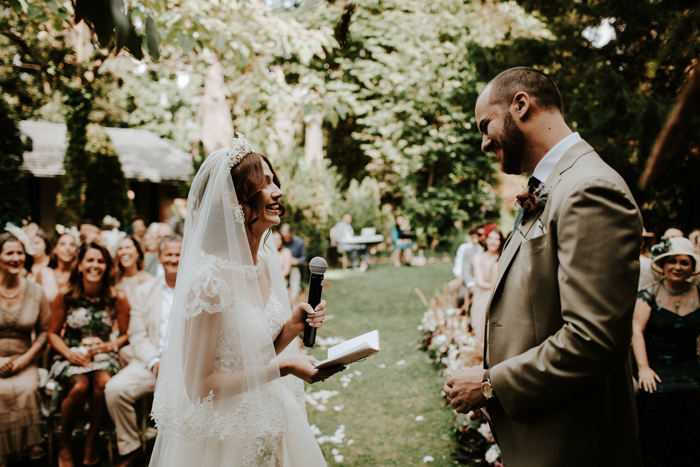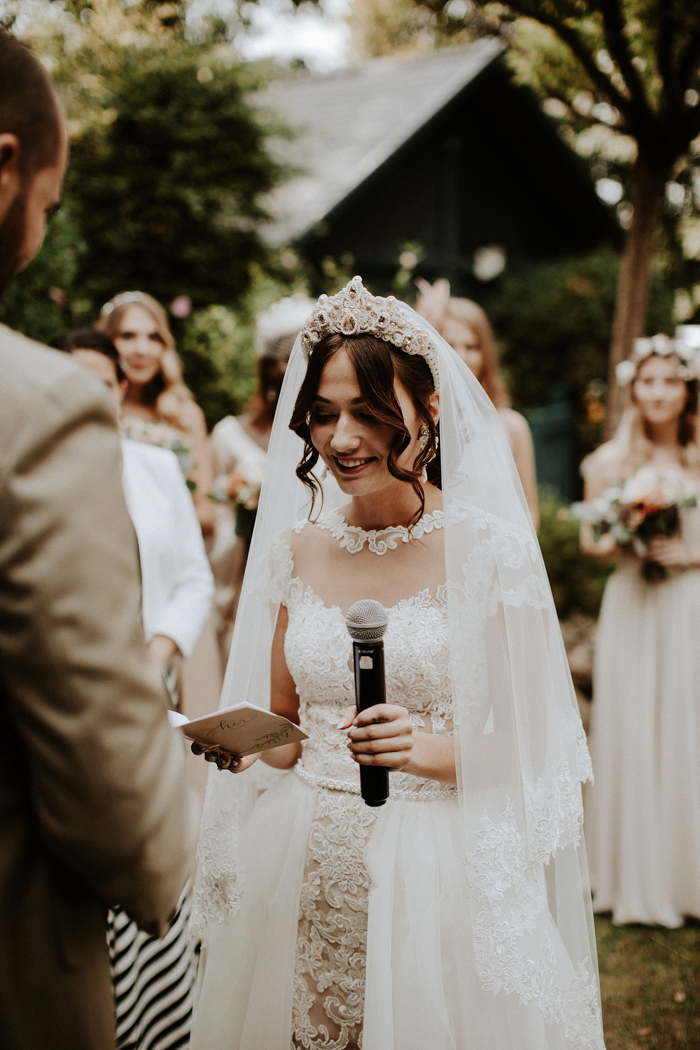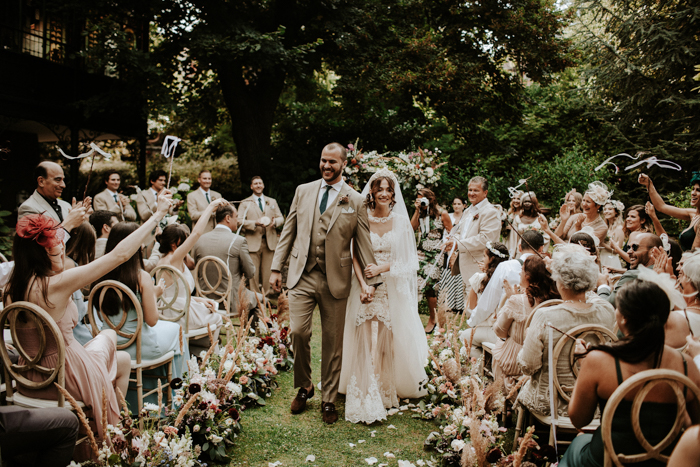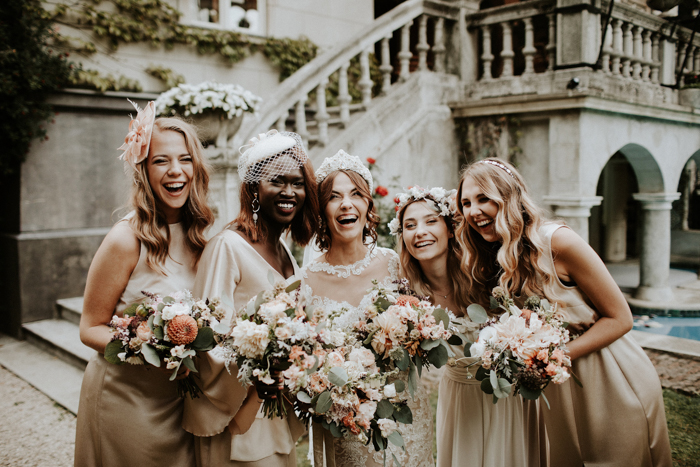 When I was researching wedding venues around the world I was lucky to see an ad for Brody Group in Hungary, and we ended up choosing two venues from them as they were exactly as I envisioned our wedding. First venue, Writers Villa was straight out of a fairytale, – beautiful and whimsical. Second venue, for the reception and afterparty, Brody Studios, was on the contrary – chaotic, bold & quirky. I fell in love with both spaces and felt like they represented the love itself, how calming and sweet, yet chaotic and full of surprises it can be.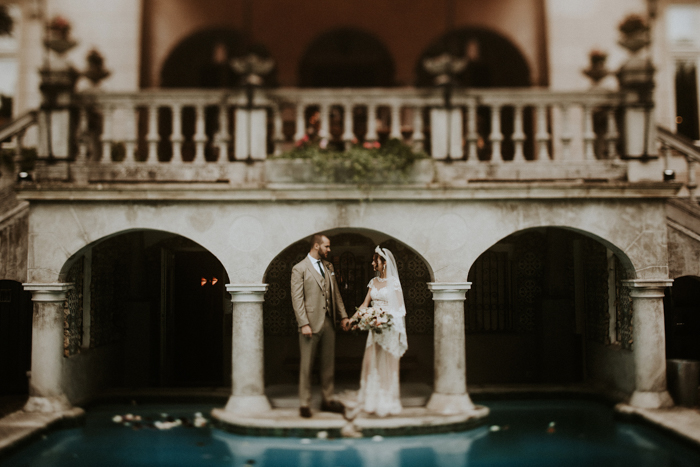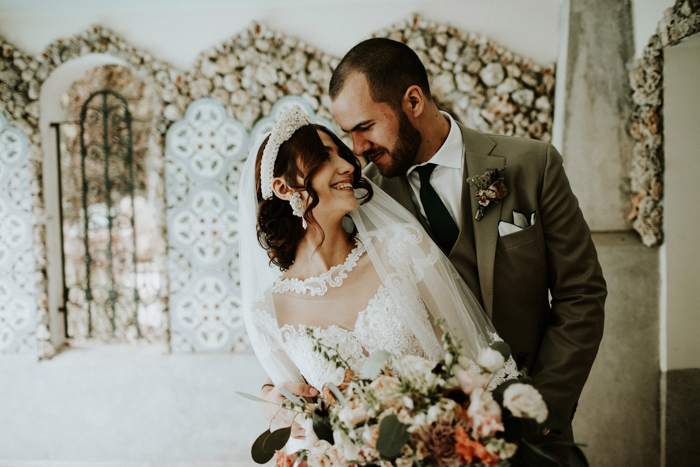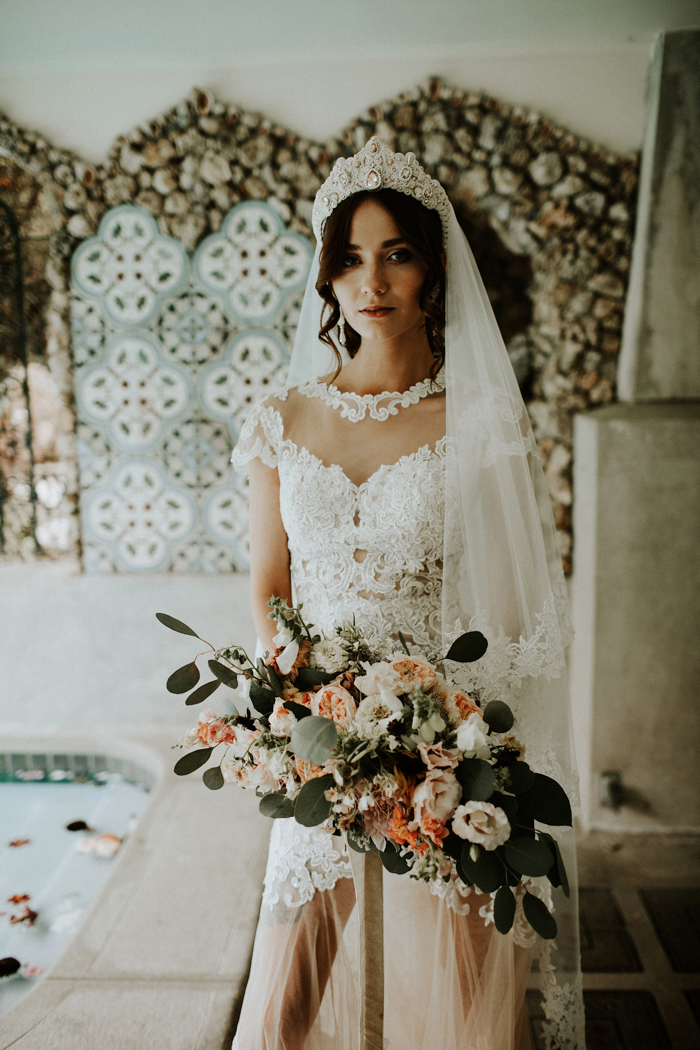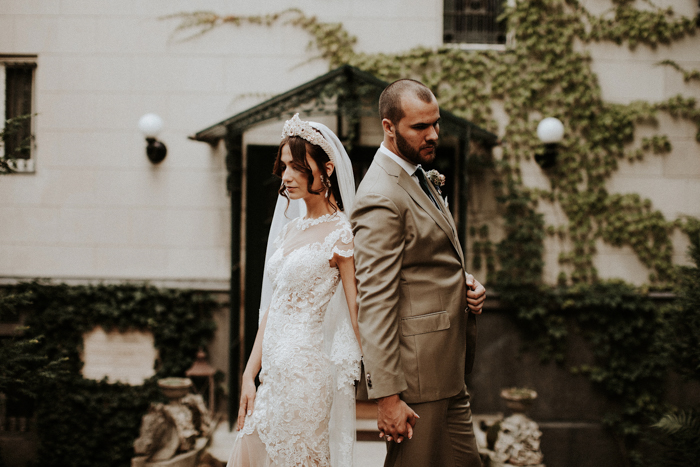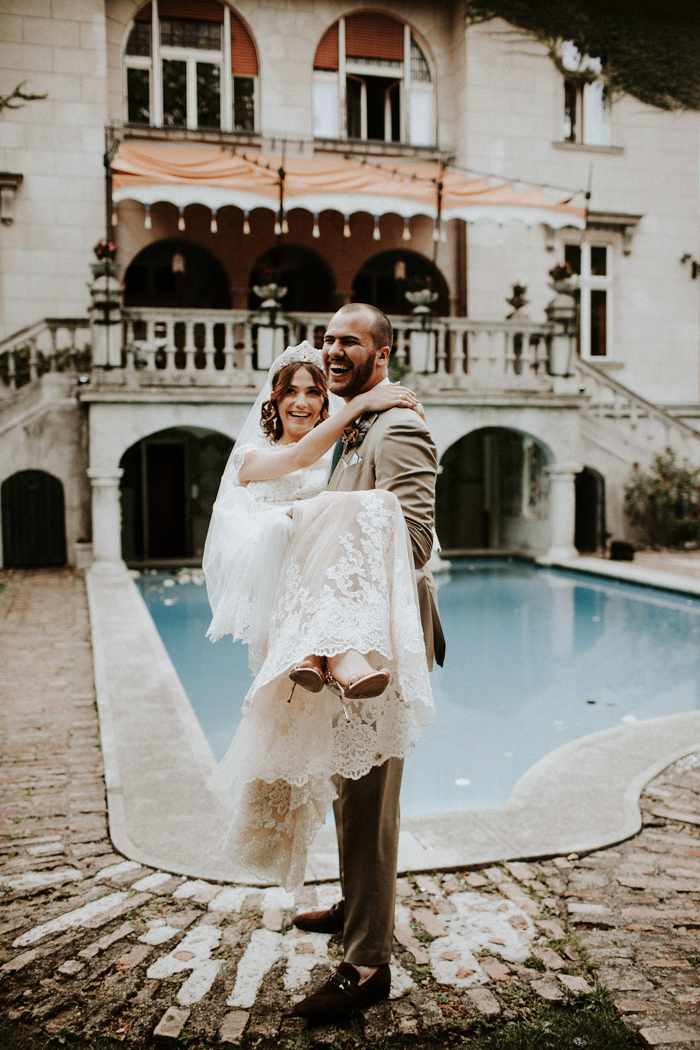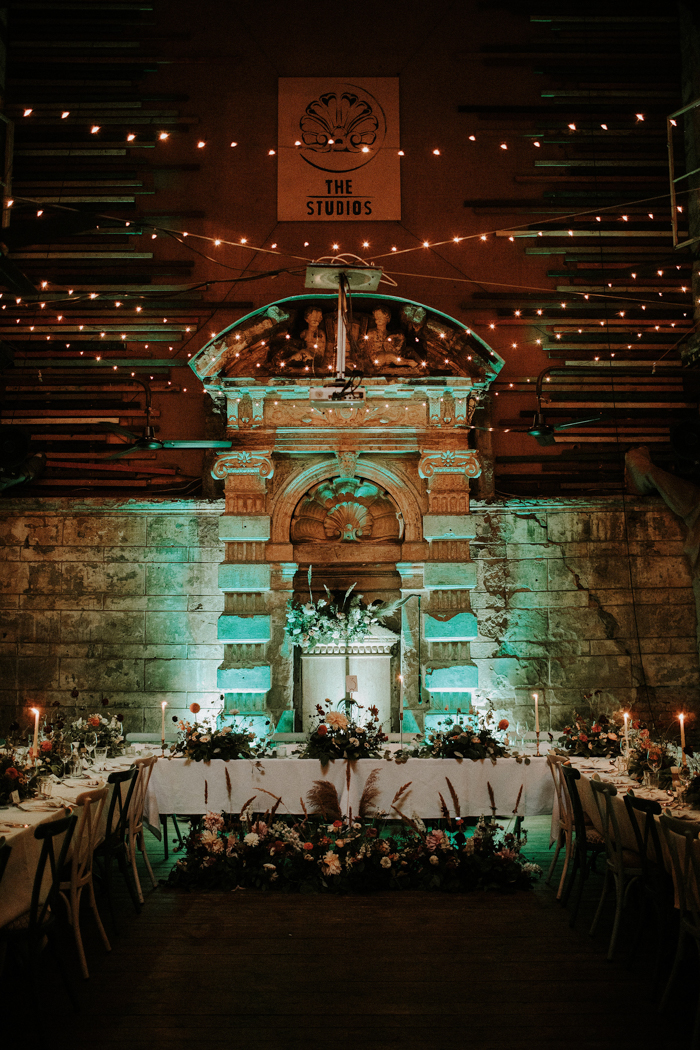 Our wedding was heavy on DIY, I have embroided each guests napkin with beadwork insects and their initials as a keepsake, it was a months long project that our guests have really appreciated. We have also built different decorations, such as clouds on the upper floor where we had our first dance to represent the final part of the fairytale, "cloud 9". Also since I couldn't find where to buy wedding wands with a copper wire butterflies as I envisioned, my husband have done all of them by hand. There were a plenty of other DIY objects, as I wanted everything to be unique and represent us.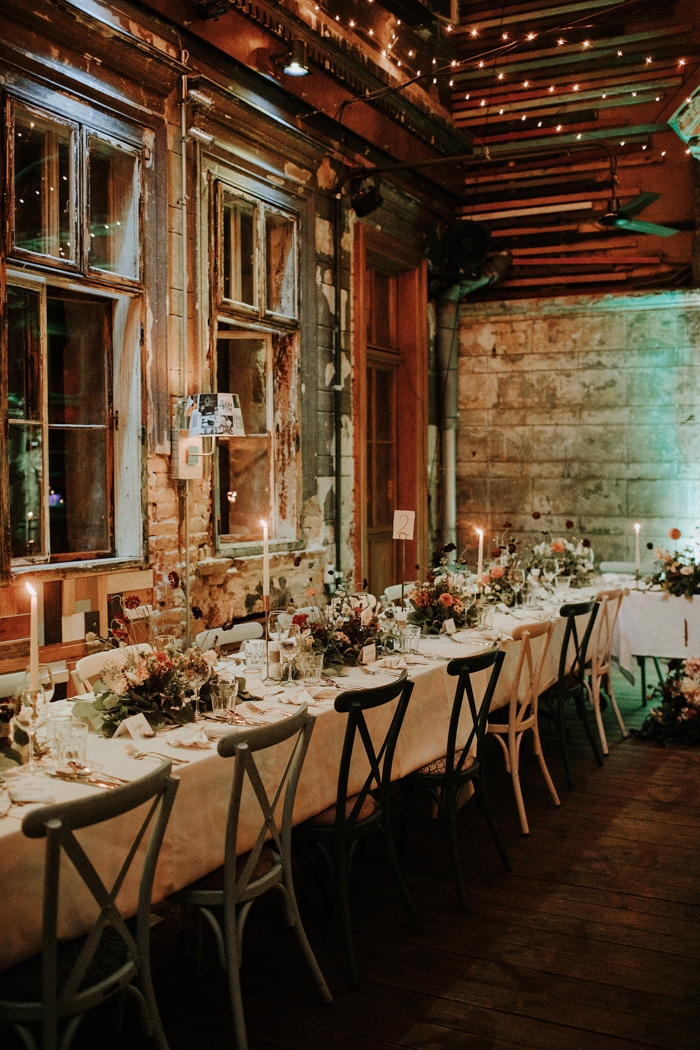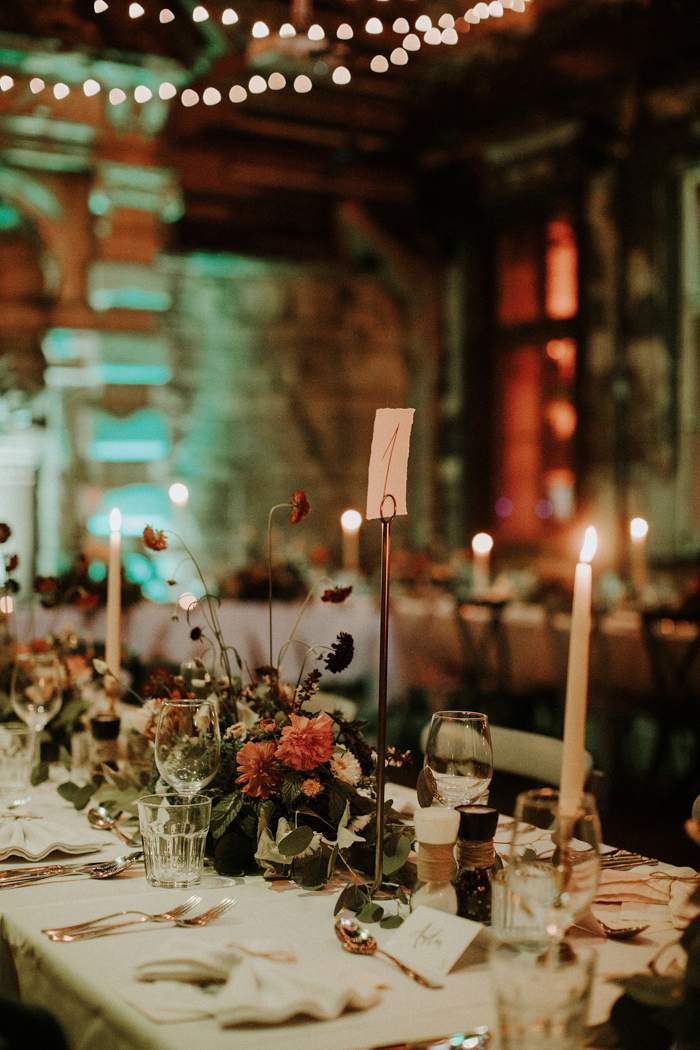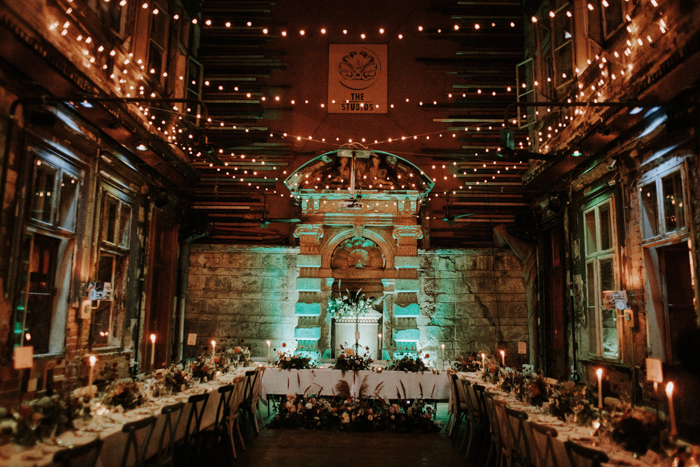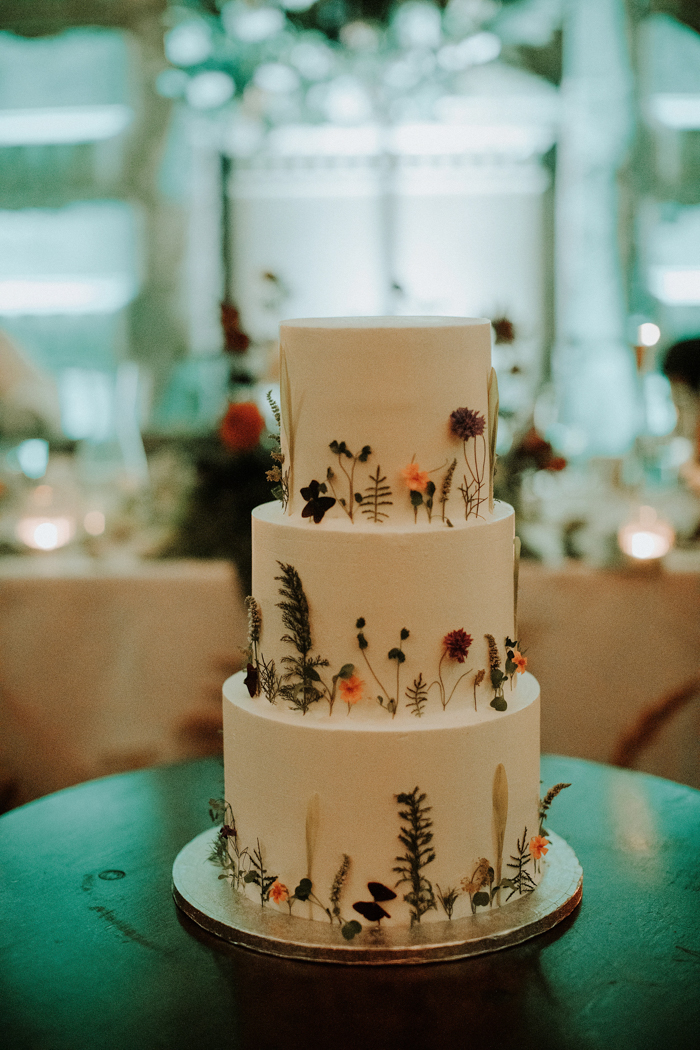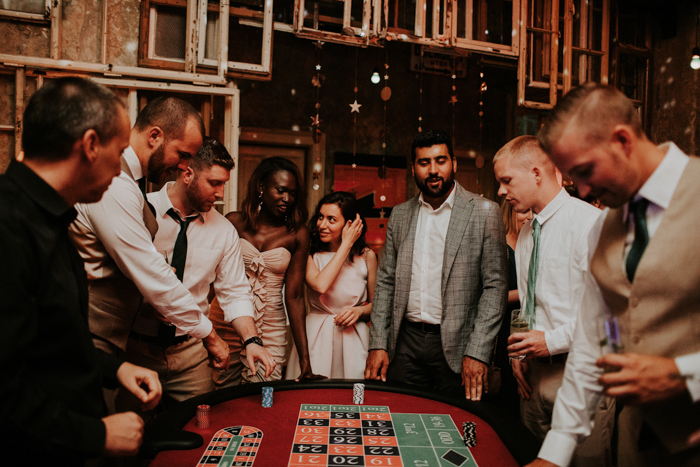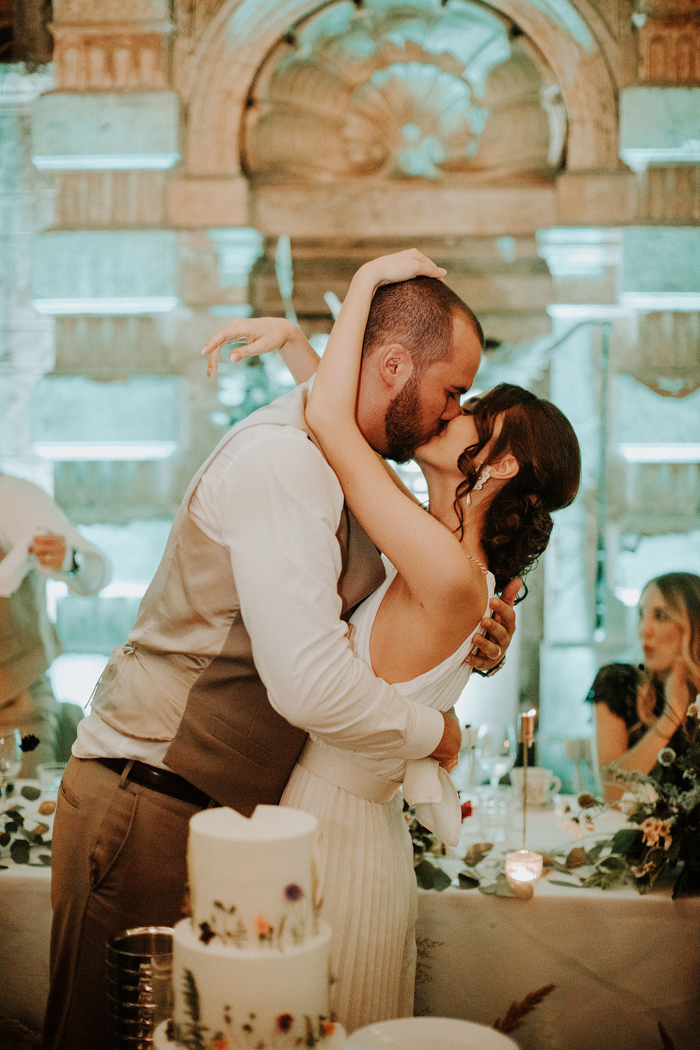 Congratulations, Tasha and Zack, and many thanks to Dream Weddings Budapest for sharing their day with Junebug! Searching for more magical wedding inspo? We think you'll love these nine romantic wedding ideas straight out of a fairy tale!