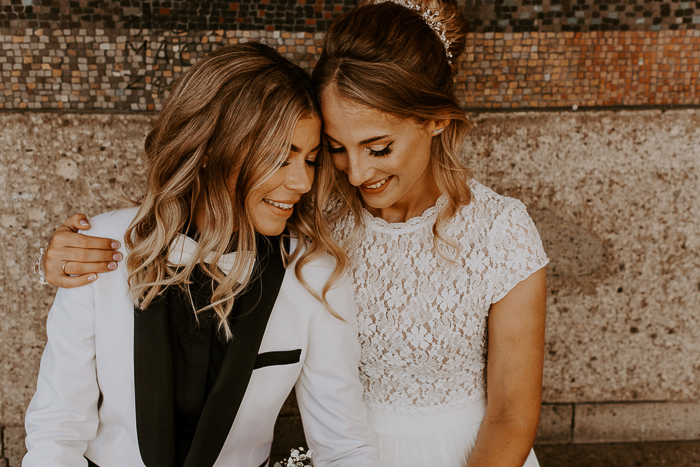 For some couples, tying the knot in a civil ceremony at the courthouse isn't ideal, but we love the fact that couples aren't letting COVID get in the way of celebrating their love however they can. Janine and Sarah celebrated their love for one another in a simply elegant outdoor micro wedding after saying "I do" at the registry office, and it was everything you could want in an intimate affair.
Friends and family surrounded the couple as they promised their lives to each other before heading outside for drinks and portraits. Photographer Hannah Konda Fotographie beautifully captured the free-spirited vibes of the day, and we can't wait to share them with you! So keep scrolling to see how less can be more.
The Couple:
Janine and Sarah
The Wedding:
Düsseldorf, Germany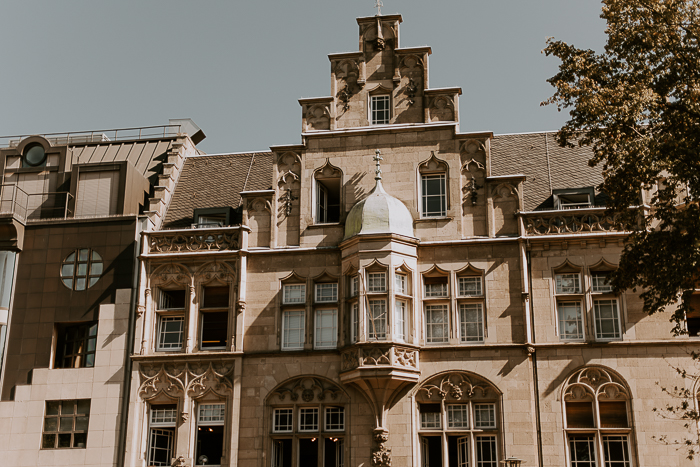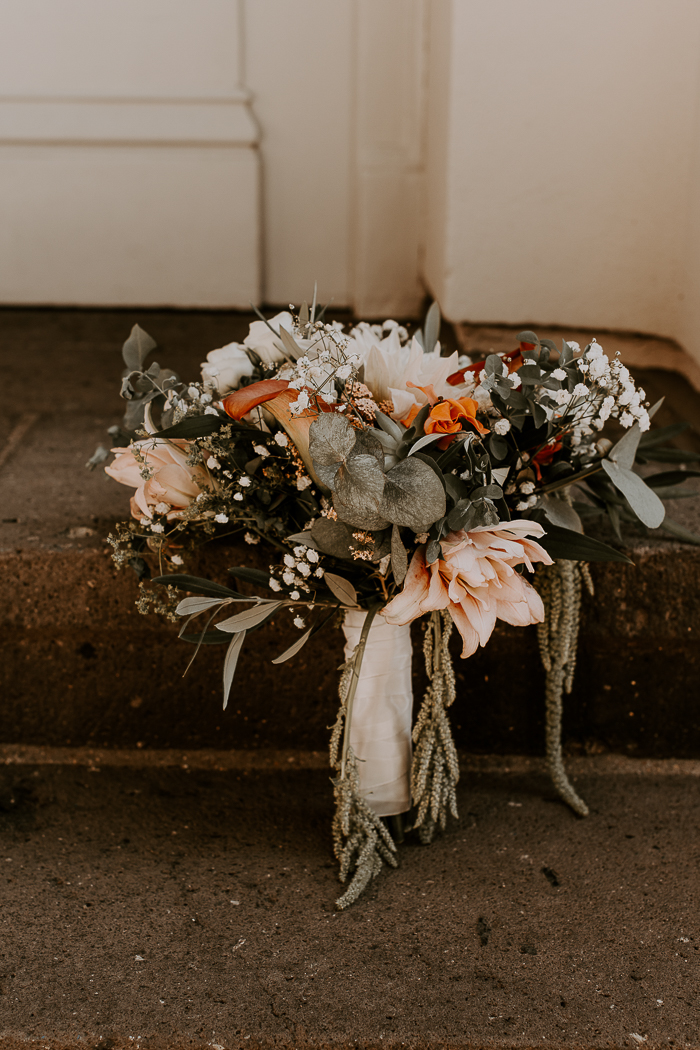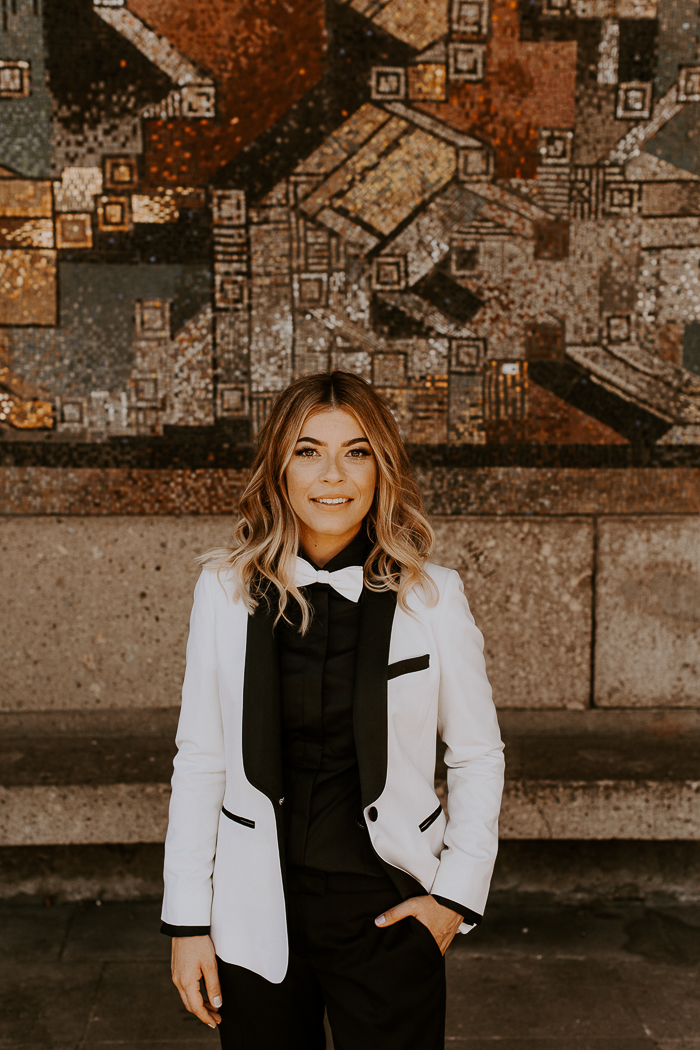 Recommended Reading: The Perfect Bridal Jumpsuits and Pantsuits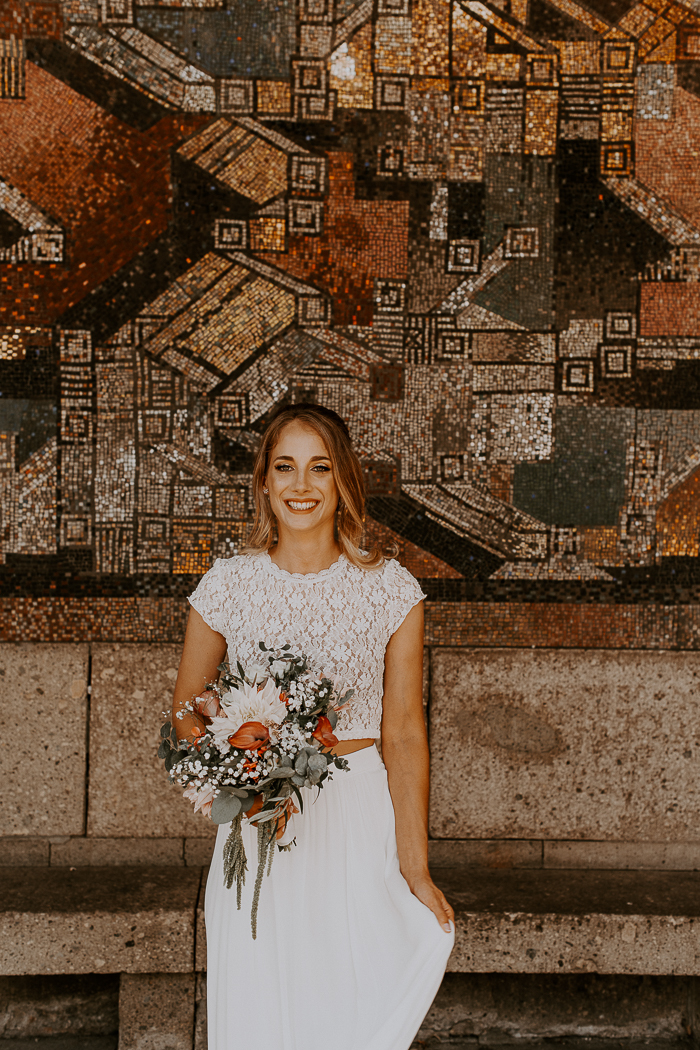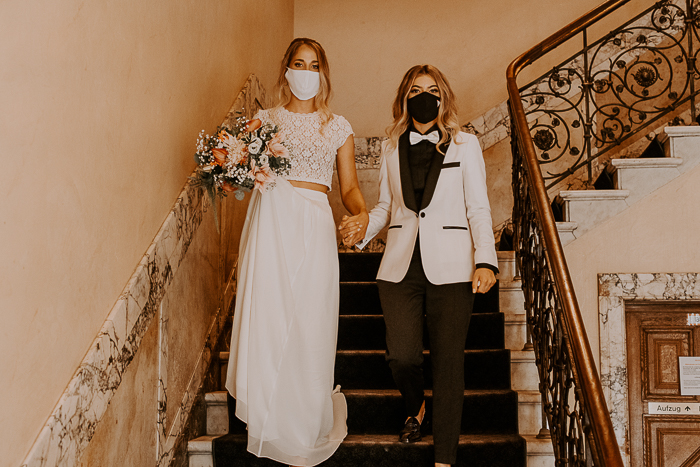 The Timeline Of The Outdoor Micro Wedding
We tied the knot at the registry office with family and our closest friends. The style was very formal. But after the ceremony, we had a great get-together in one of the parks nearby, where we took photos.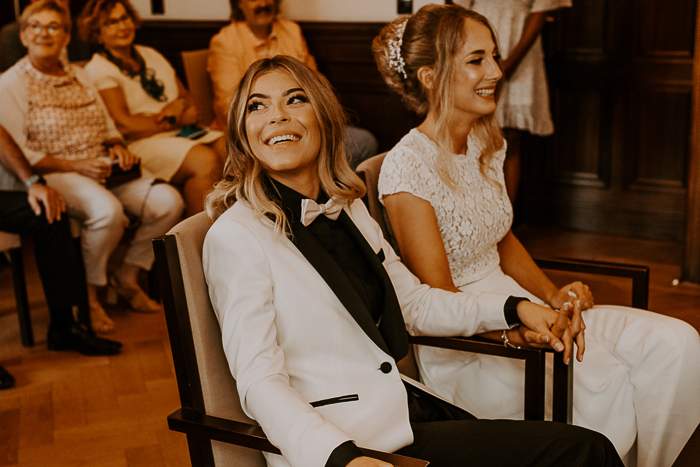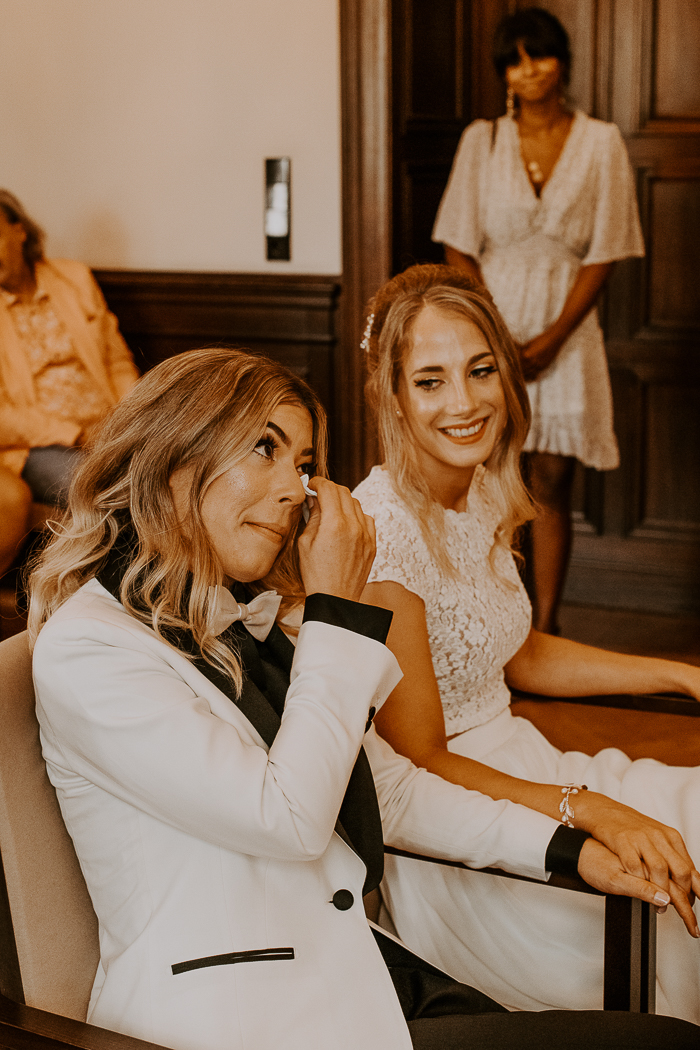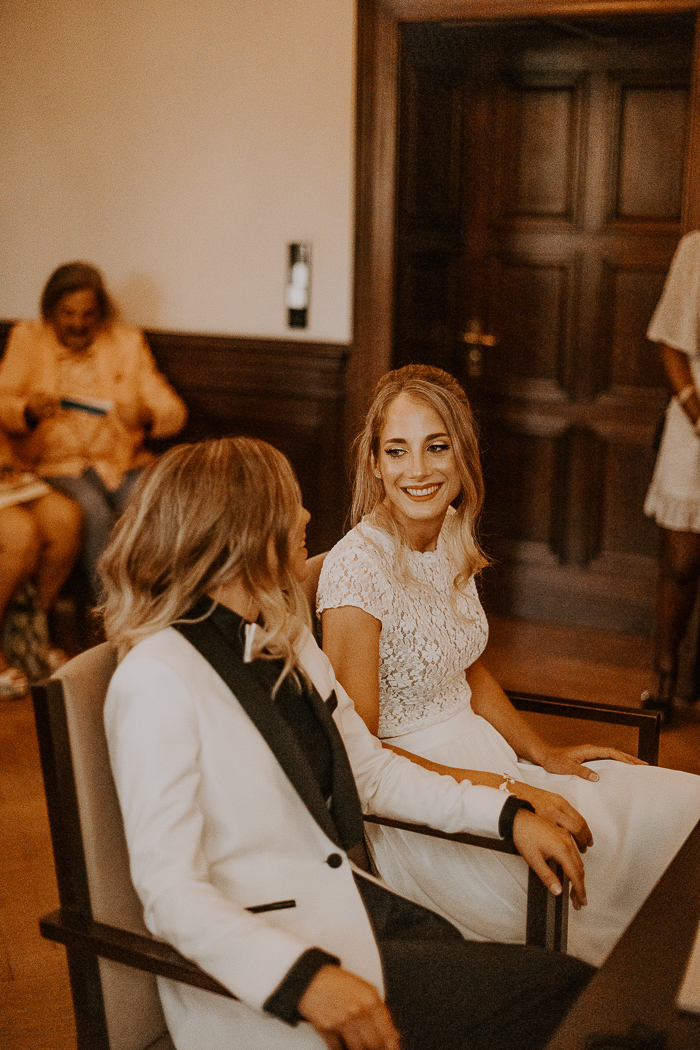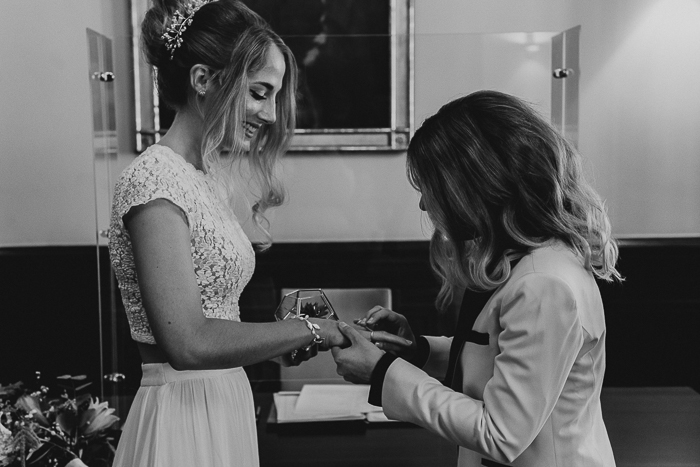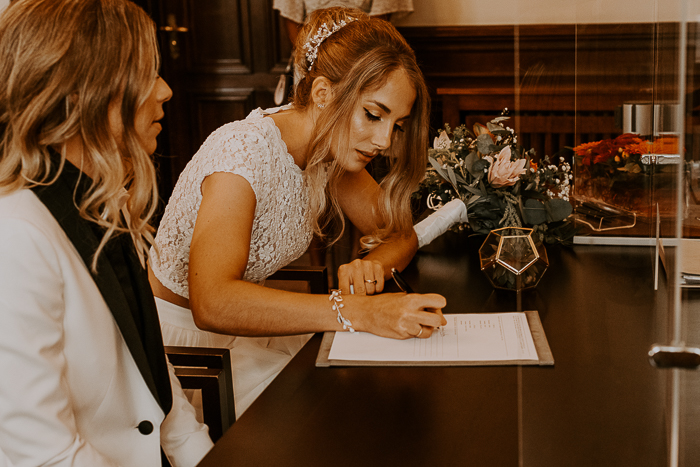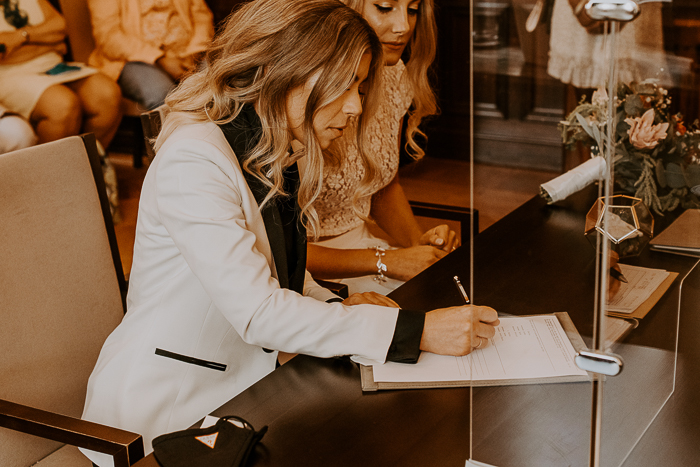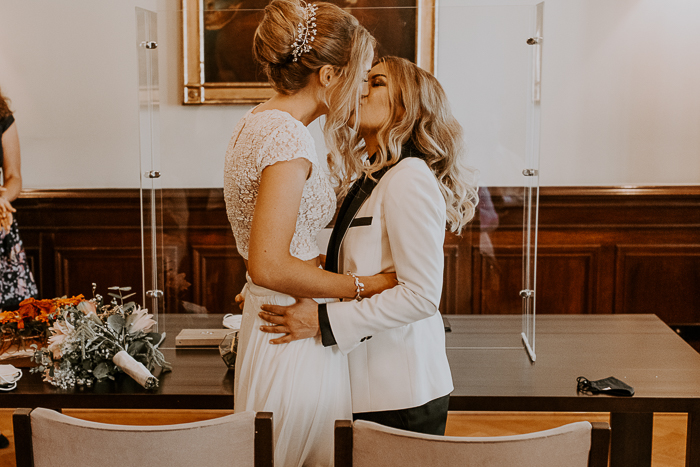 Recommended Reading: 30 Simple and Special Courthouse Wedding Dresses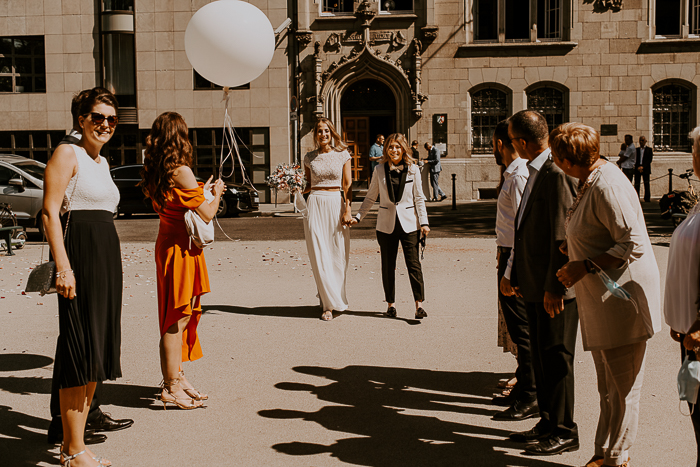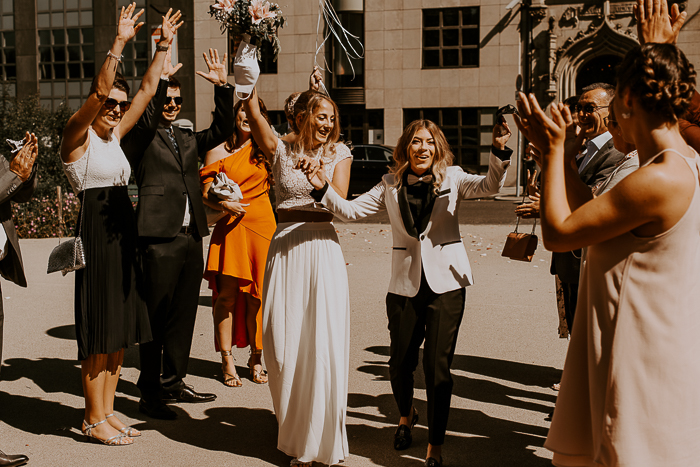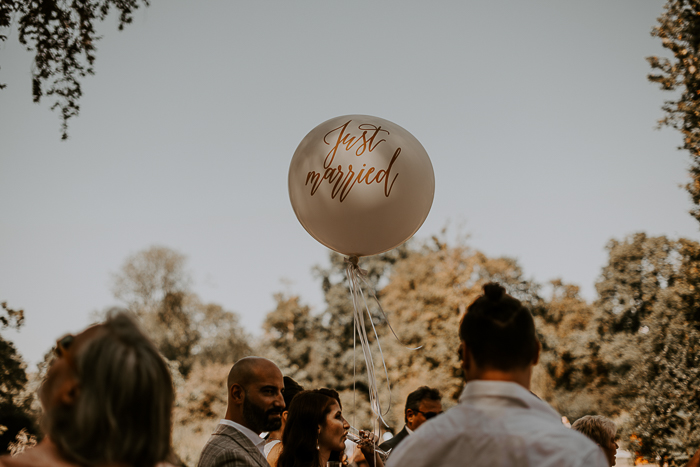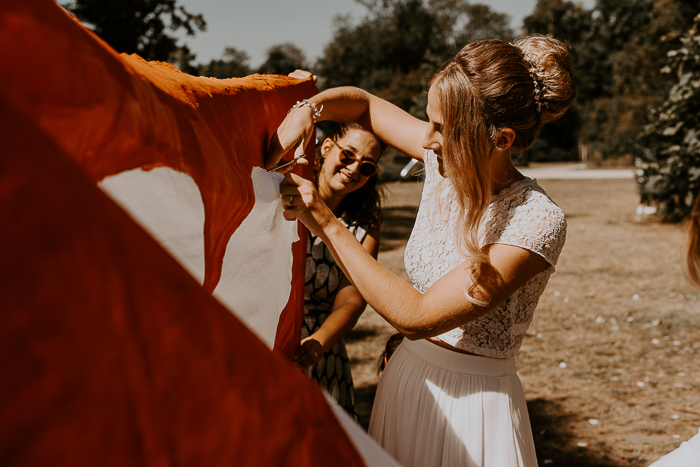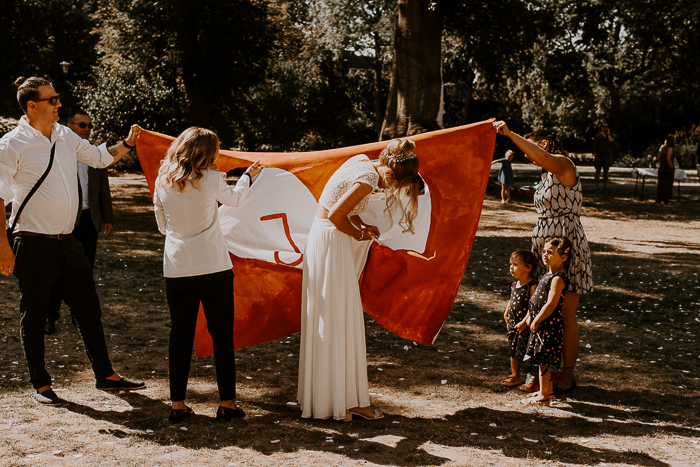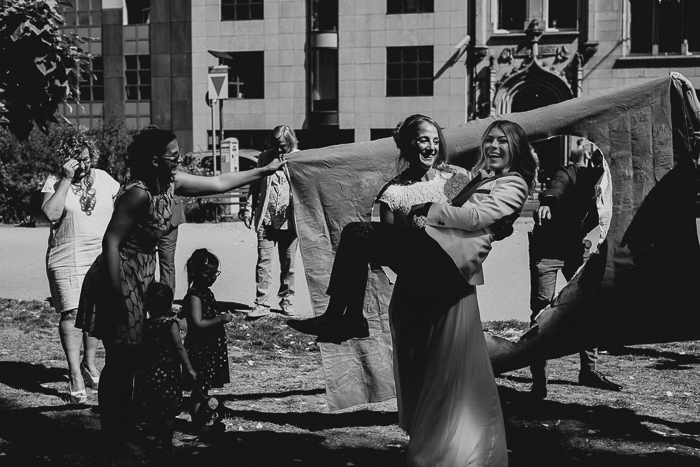 Wedding Day Advice
Be exactly who you are. It does not matter if things do not work out as you expect. No matter what, it will be the best day of your life, so don't let anything get you down–even when your party is smaller due to COVID restrictions. We had to move our big party because of COVID, but it was still the best day of our lives! Get back to the original thought of why you are getting married. It's because you love your partner, and that's all that counts.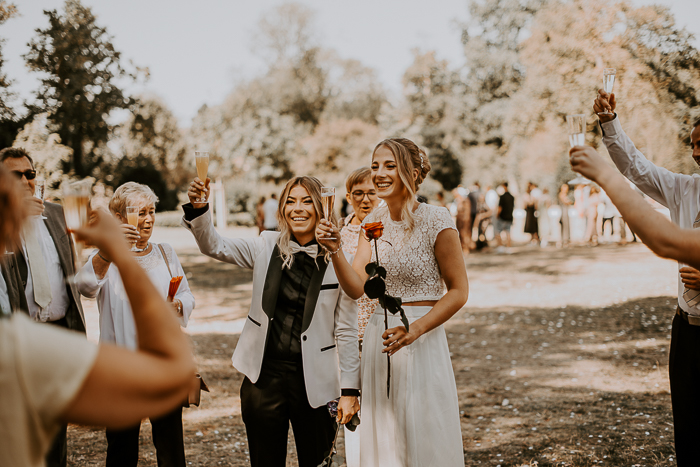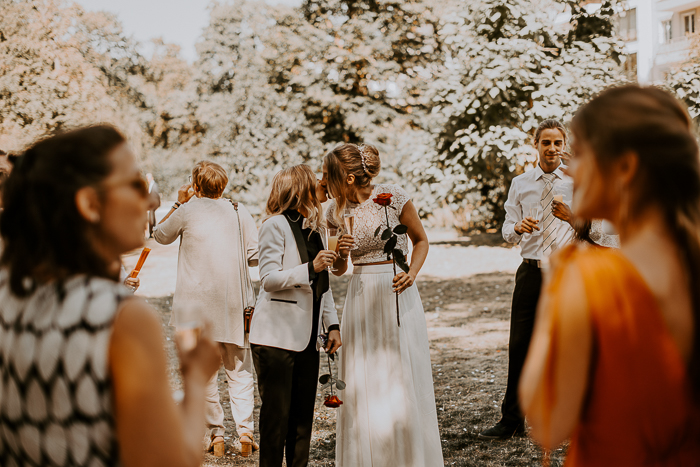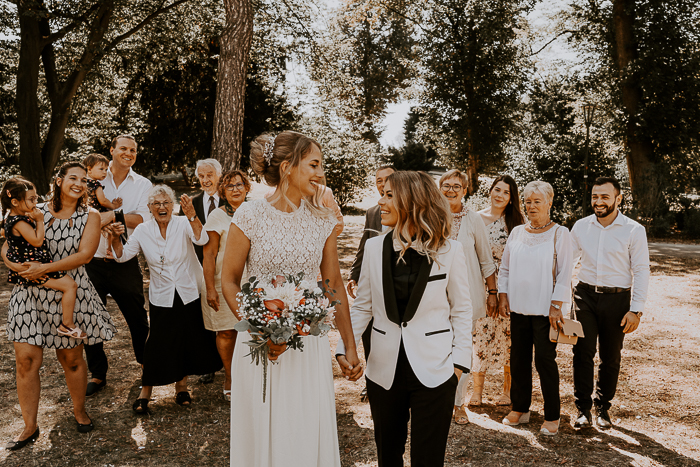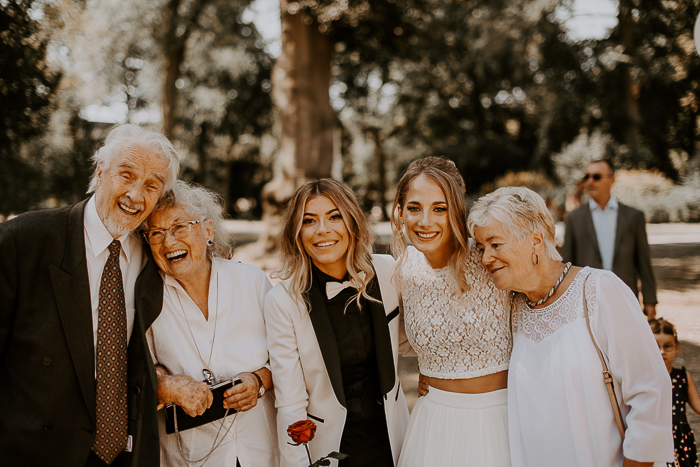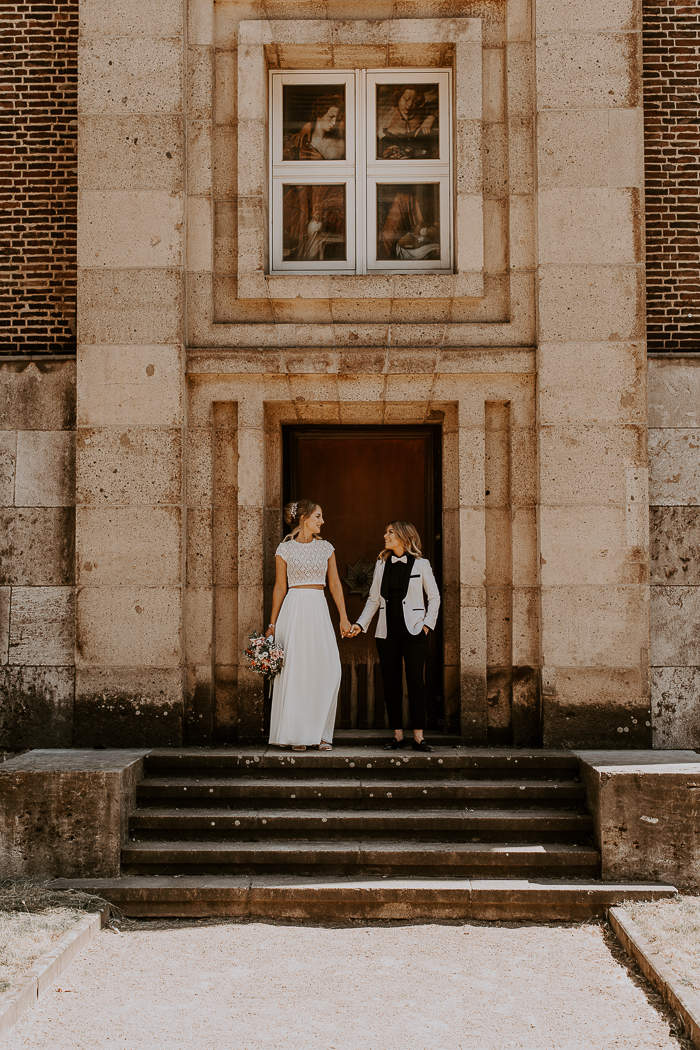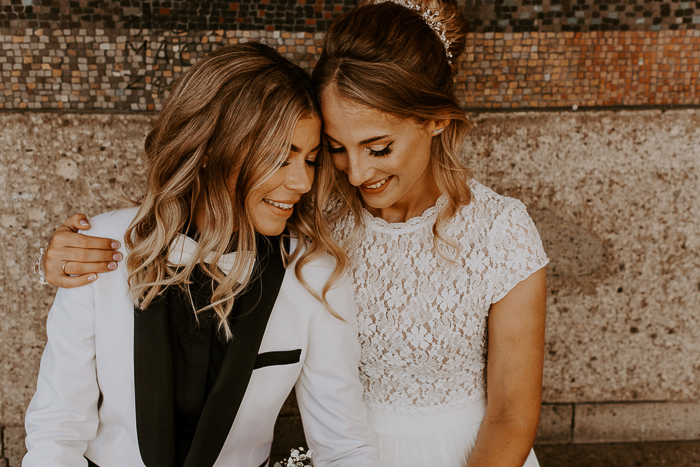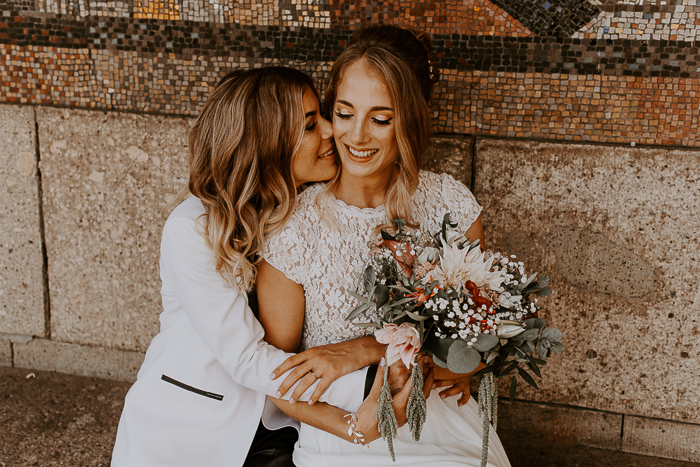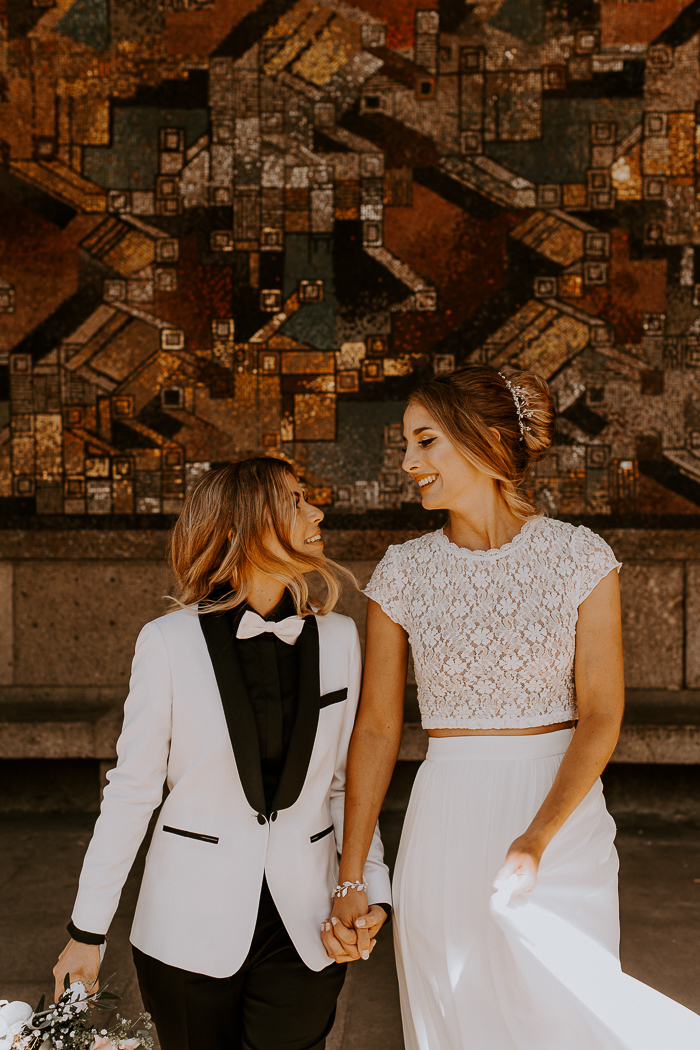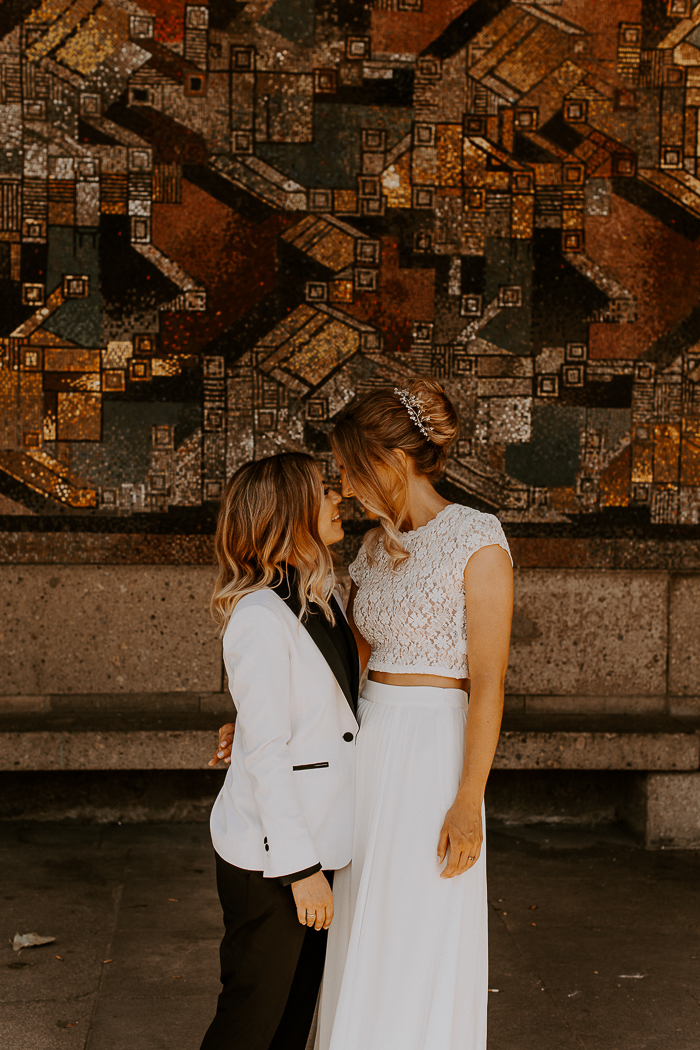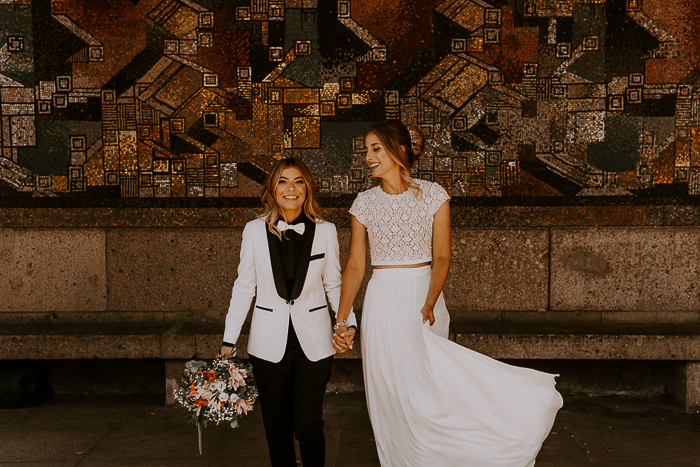 Custom Wedding Day Fashion
We each have our own style. We looked at a lot of dresses, but in the end, the suit was designed for Sarah, and the skirt and top that Janine wore was a combination that we chose ourselves. Everything we found in the shops was not really our desired style.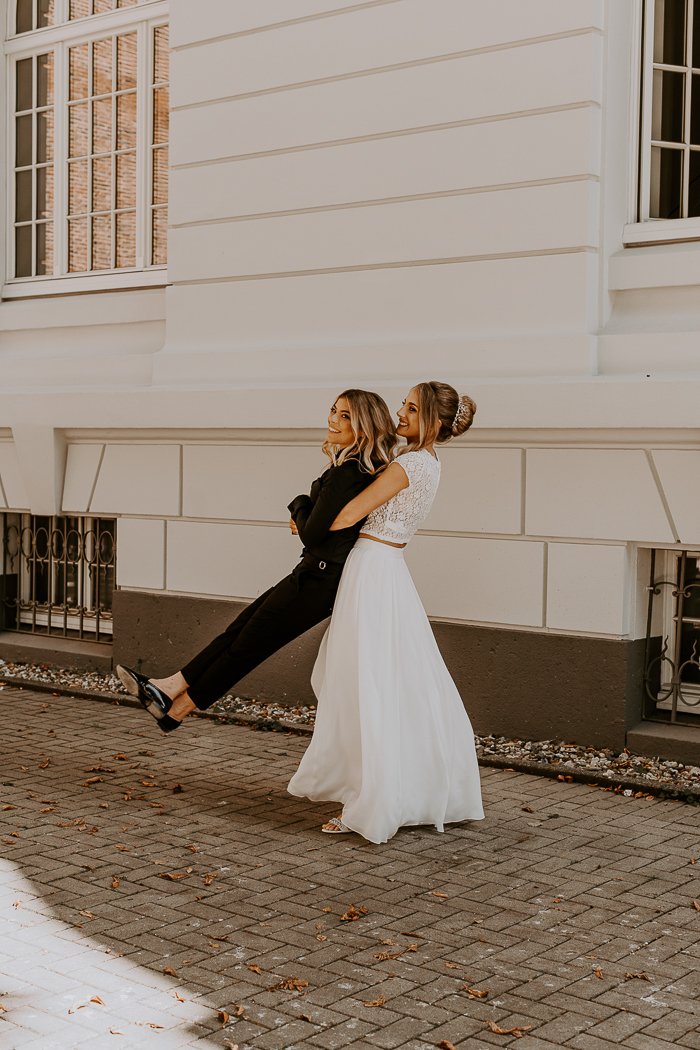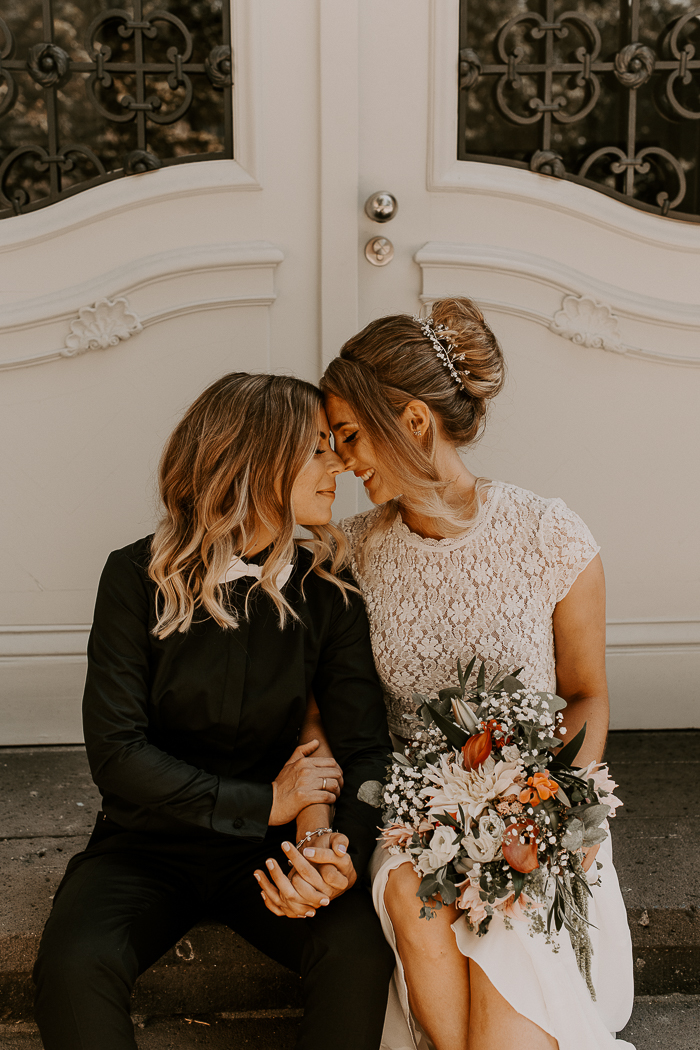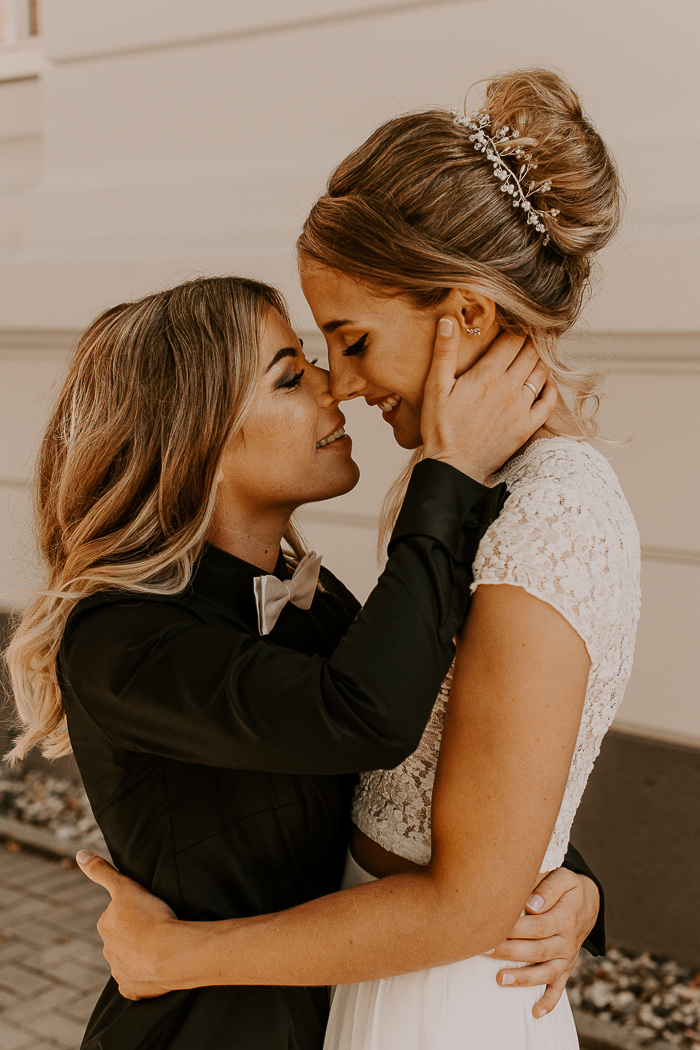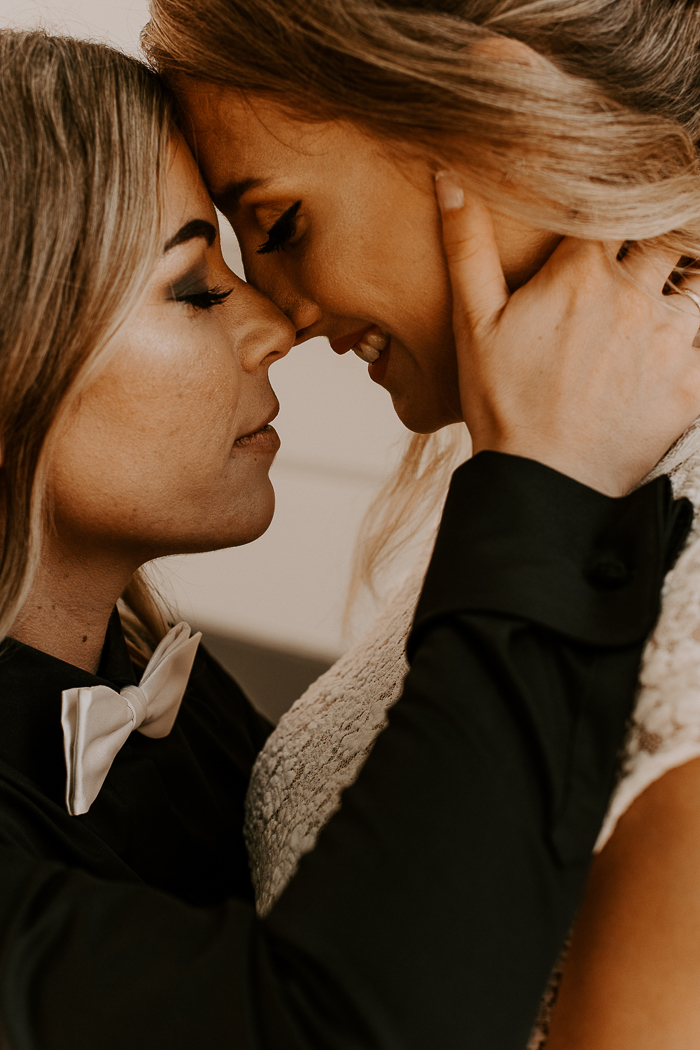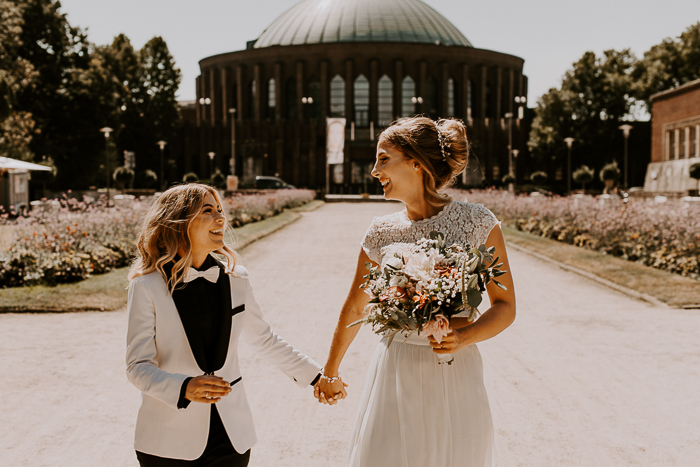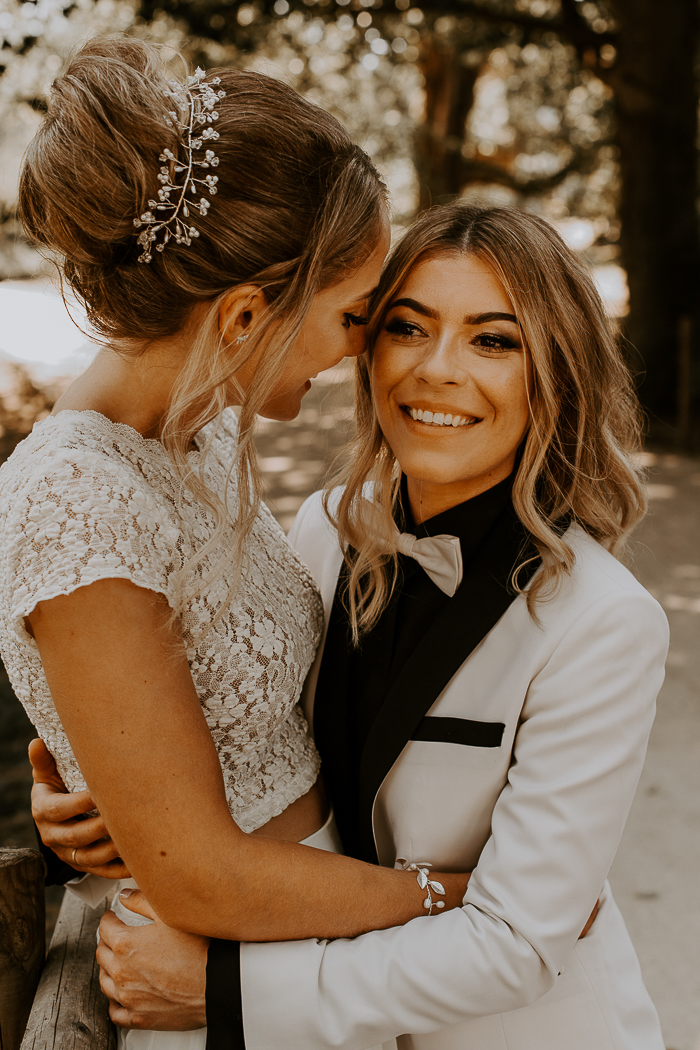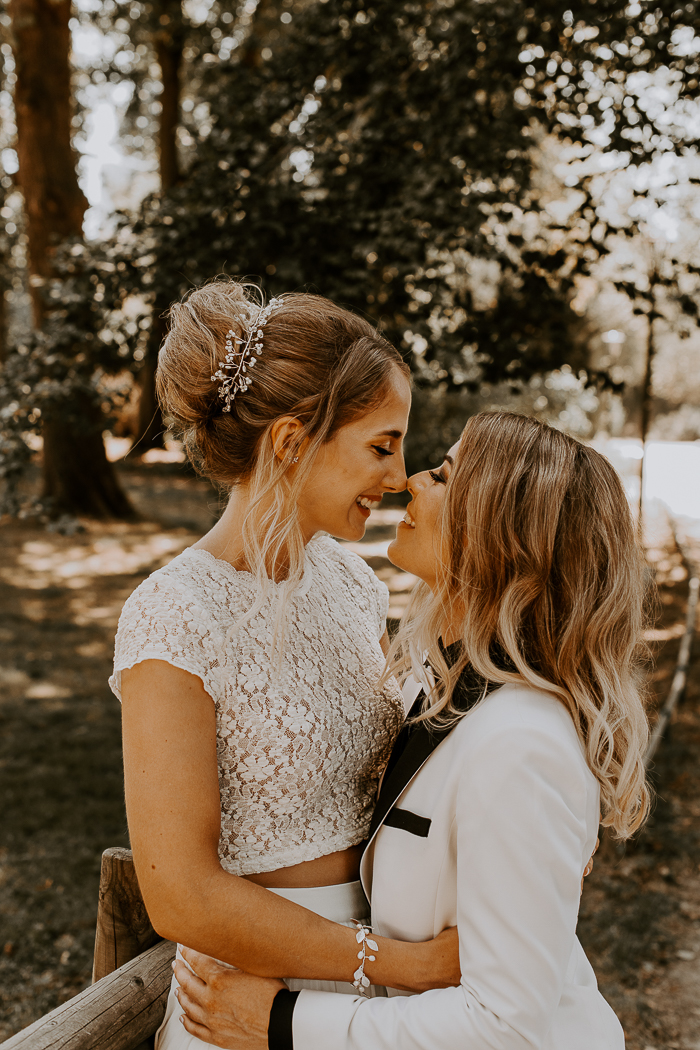 Congratulations again to Janine and Sarah on their elegant outdoor micro wedding! We're so glad that Hannah Konda Fotographie was there to capture the love these two share. If you're planning your own micro "I do's," check out our guide on hosting a creative micro wedding!