If you're planning a wedding reception with assigned seating, you'll need some form of escort card to direct each attendee to their seat. Get your guests talking and help them find their seats in style with these one-of-a-kind wedding place card ideas.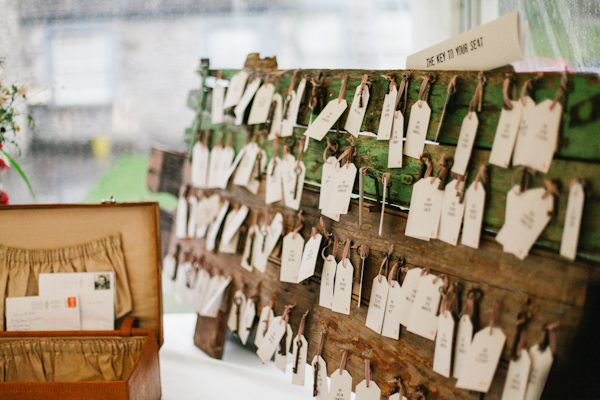 Photo by: Sansom Photography
"Find the key to your seat". Brassy old keys hung on distressed wood planks create a display fit for a rustic or "old world" wedding theme.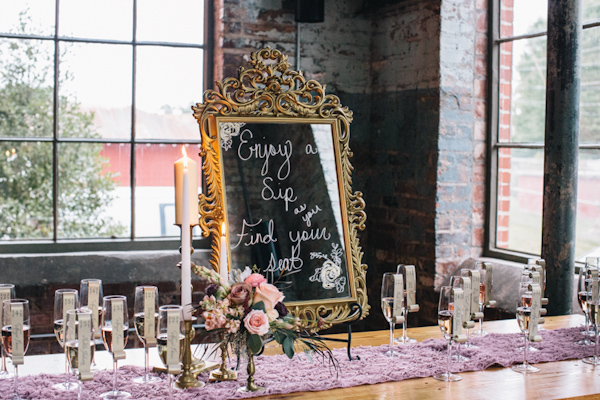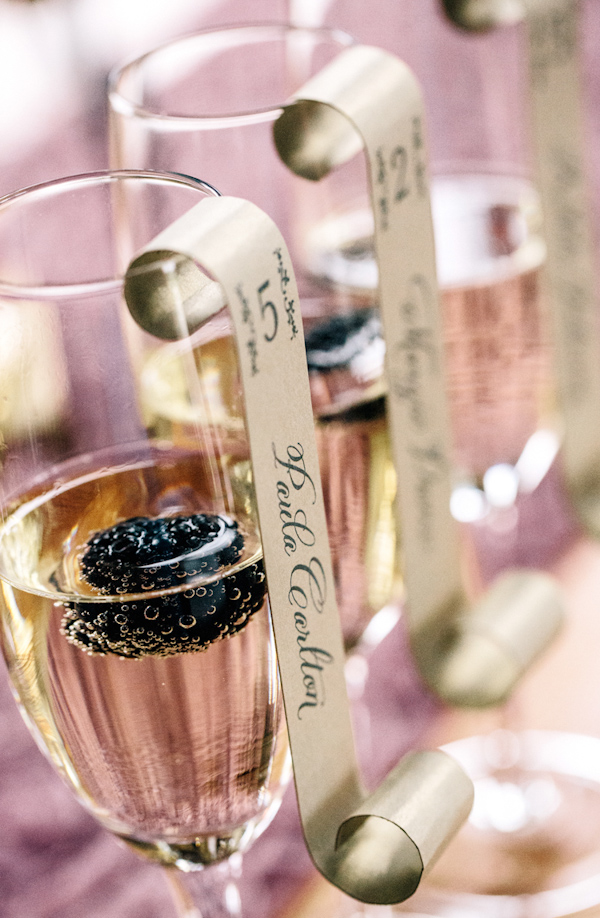 Photo by Vue Photography
Have your guests pick up their seat placement as they grab their first drink. This is literally a drink with your name on it.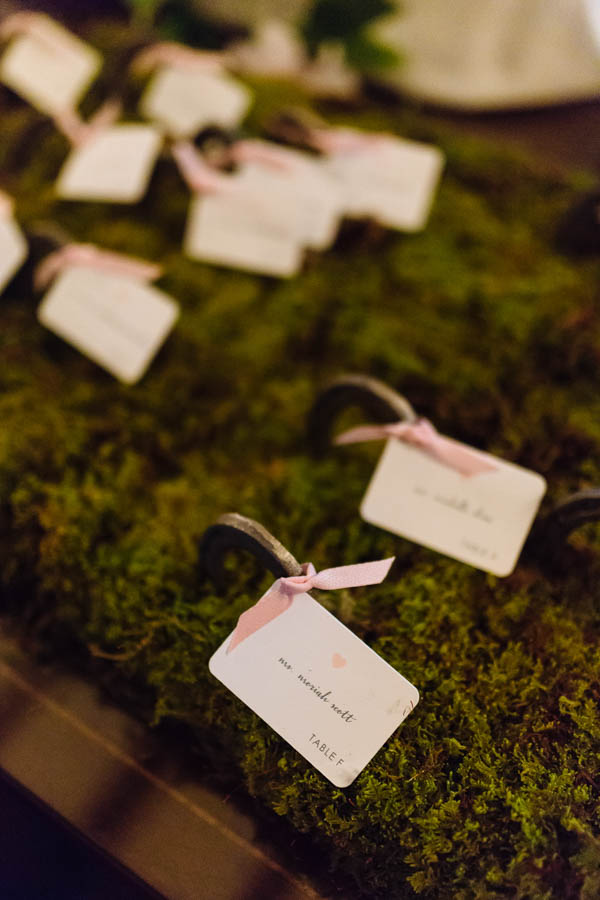 Photo by Clay Austin Photography
For an understated earthy look, use a bed of moss to display your seating cards.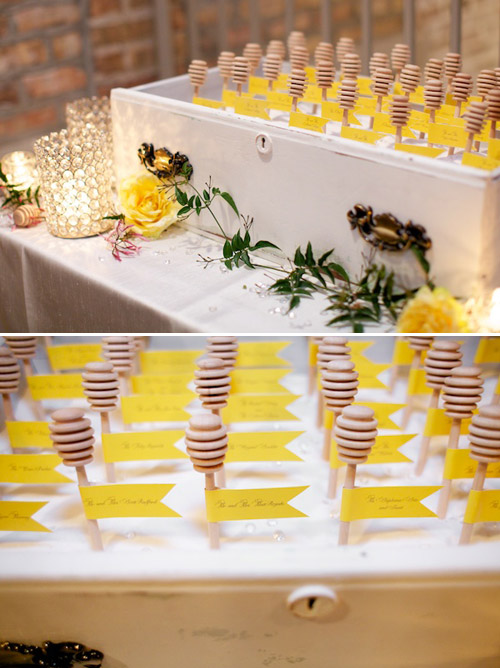 Photos by Simply Jessie Photography
For those with a specific wedding theme, be sure to carry it out in your seating cards!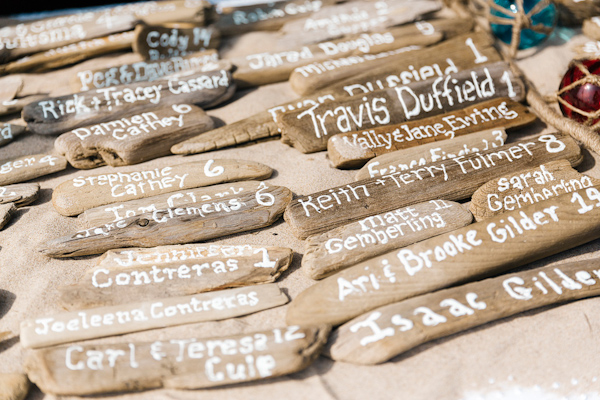 Photo by Harrison Studio
This painted driftwood is a great seating card alternative for a beach wedding.
Photos by Jeremy Enness
Not only is this tree with golden apples a gorgeous decor focal point, but your guests will also enjoy getting to know one another as they search for their place cards.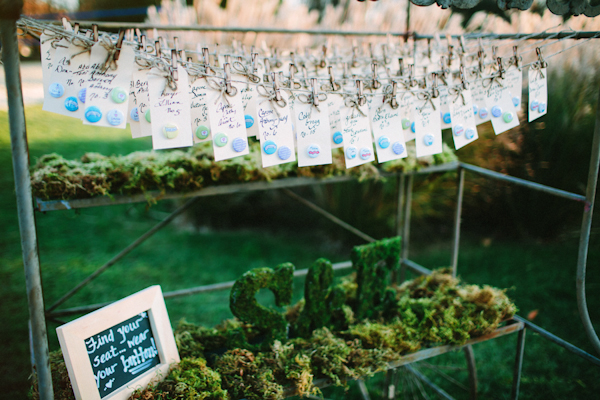 Photo by Pat Furey
Button pin place cards add a whimsical and adorable touch to your wedding decor.
Photo by Ashleigh Taylor Photography
Fitting for a vineyard wedding, cork place card holders are easy to make and match almost any style of decor.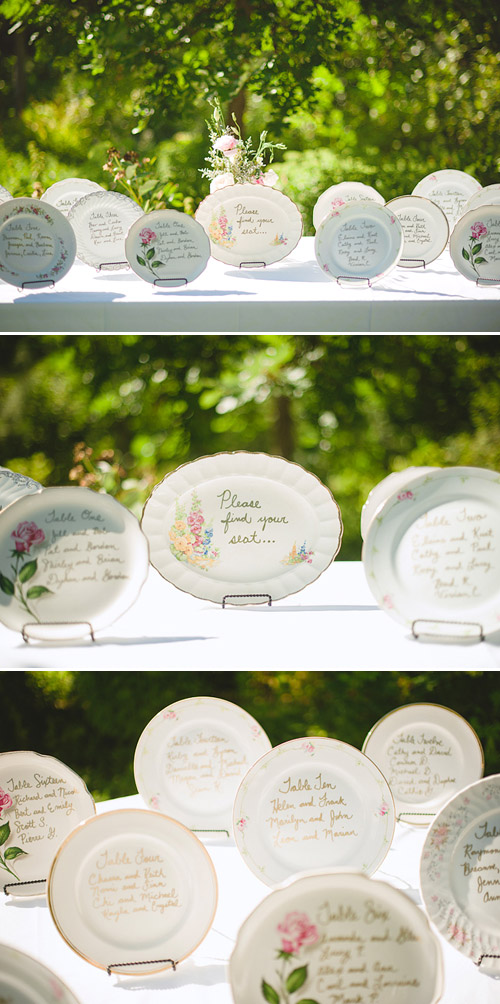 Photos by Nordica Photography
Kill two birds with one stone by using a seating card that doubles as a party favor for your guests to take home. China plates make a beautiful memento from the wedding.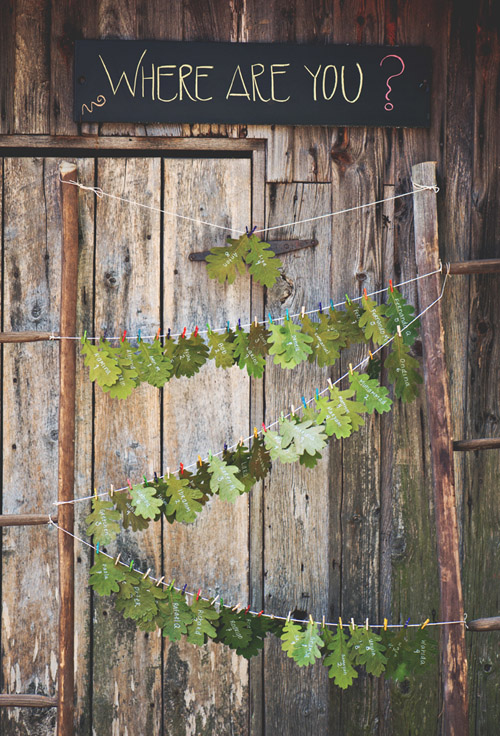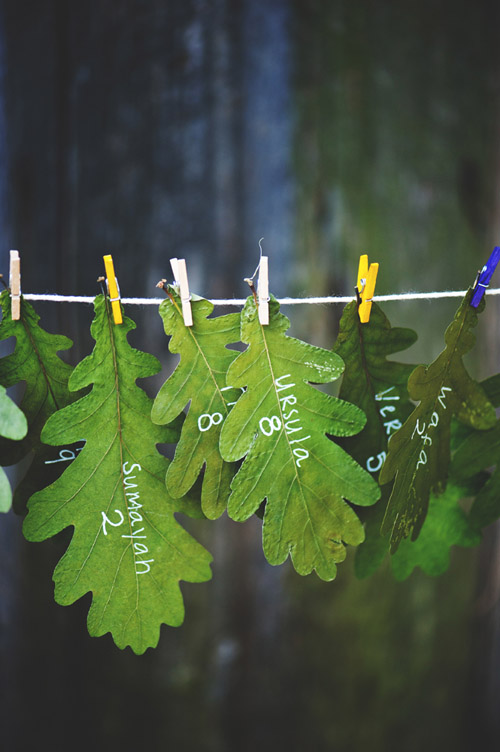 Photos by Nine Photography
Not only are these leaf seating cards creative and adorable, but bonus, they are super cheap to make yourself! All you need is a paint marker, twine, clothespins, and leaves you can pick from your yard.
For more wedding decor inspiration, check out our Creative Wedding Guest Books.