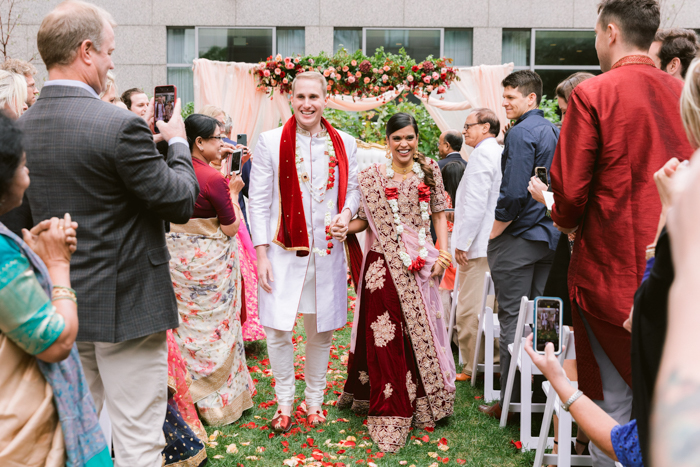 Following wedding traditions can be incredibly special, but it's even better when you make them unique to your relationship. Emily and Chase wanted to blend their two cultures for their Logan Hotel and Andalusia Estate wedding, so they had two ceremonies—a traditional Western and a traditional Hindu.
With the help from wedding planner Kyle Michelle Weddings, the Andalusia Estate was transformed from a vision of white, black, gold, and green to hues of pink, red, orange, and gold overnight. And to make this day even more unique, they had a surprise Bali dance and late-night McDonalds. Scroll down to see these unique ceremonies as captured by Hudson Nichols.
The Couple:
Emily and Chase
The Wedding:
Andalusia Estate, Philadelphia, Pennsylvania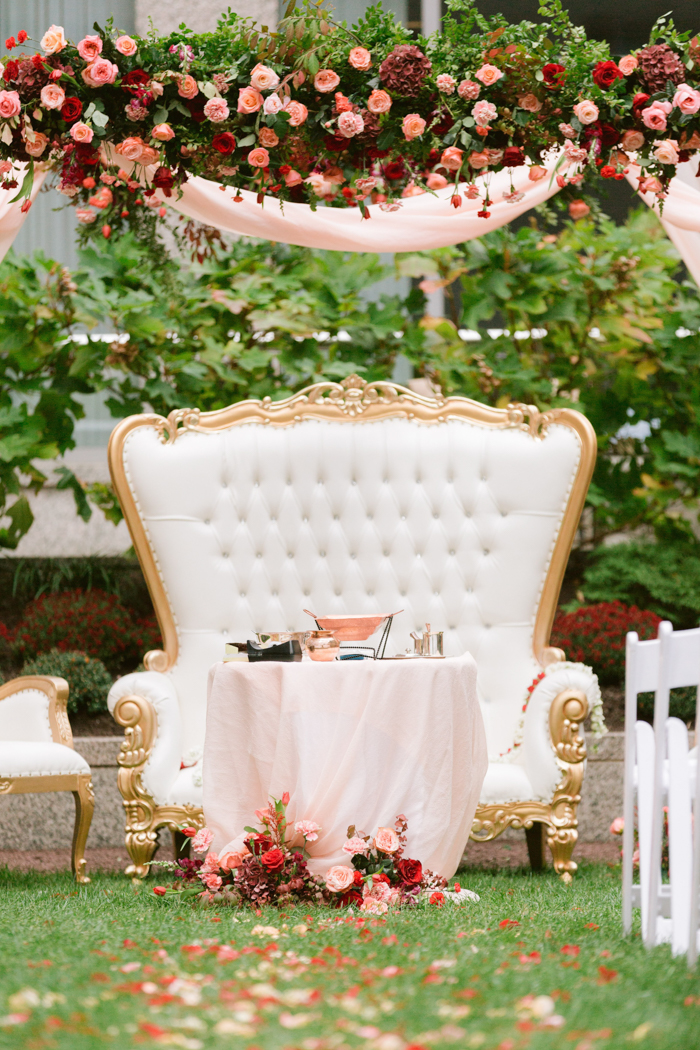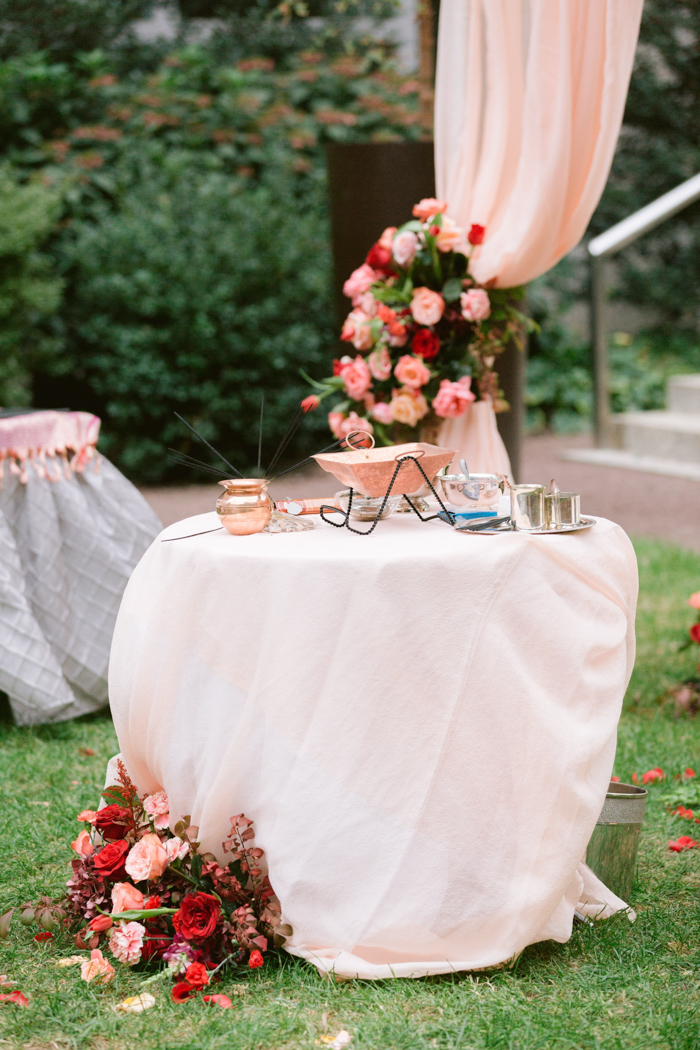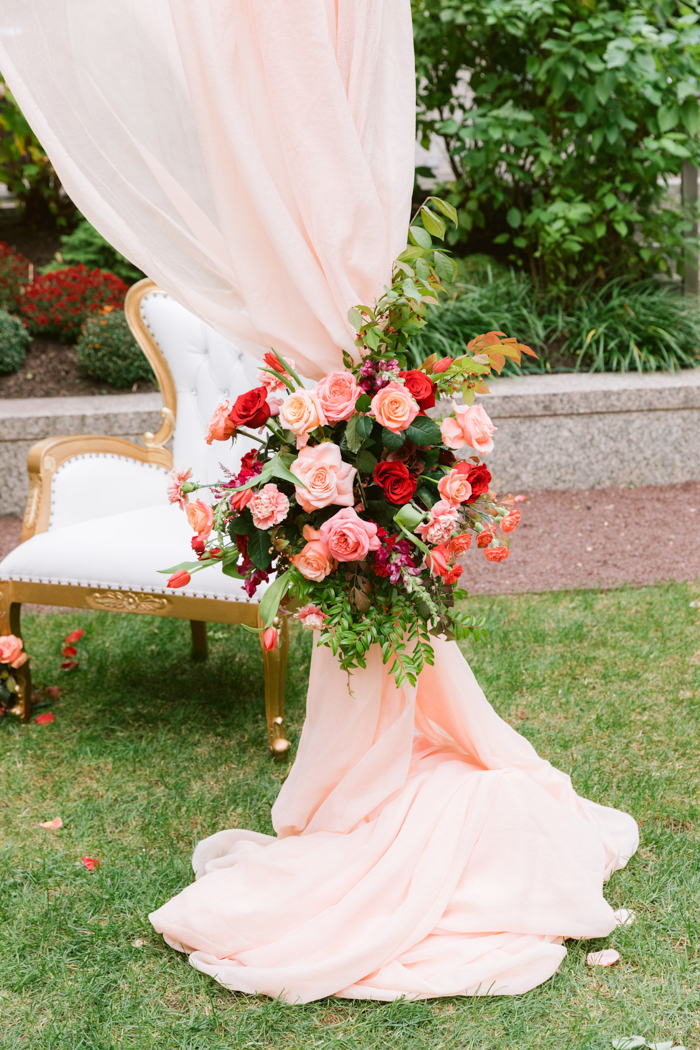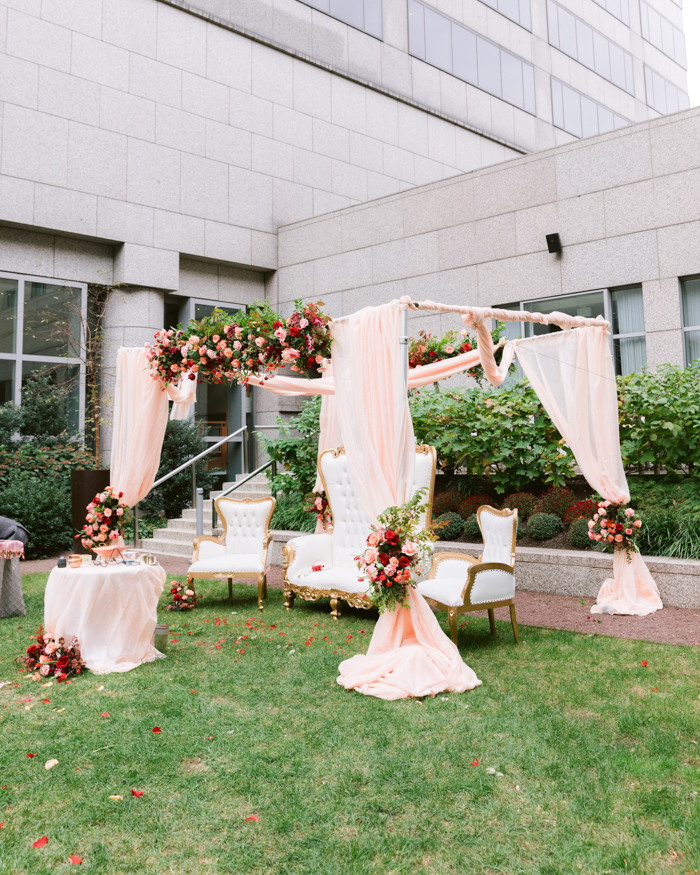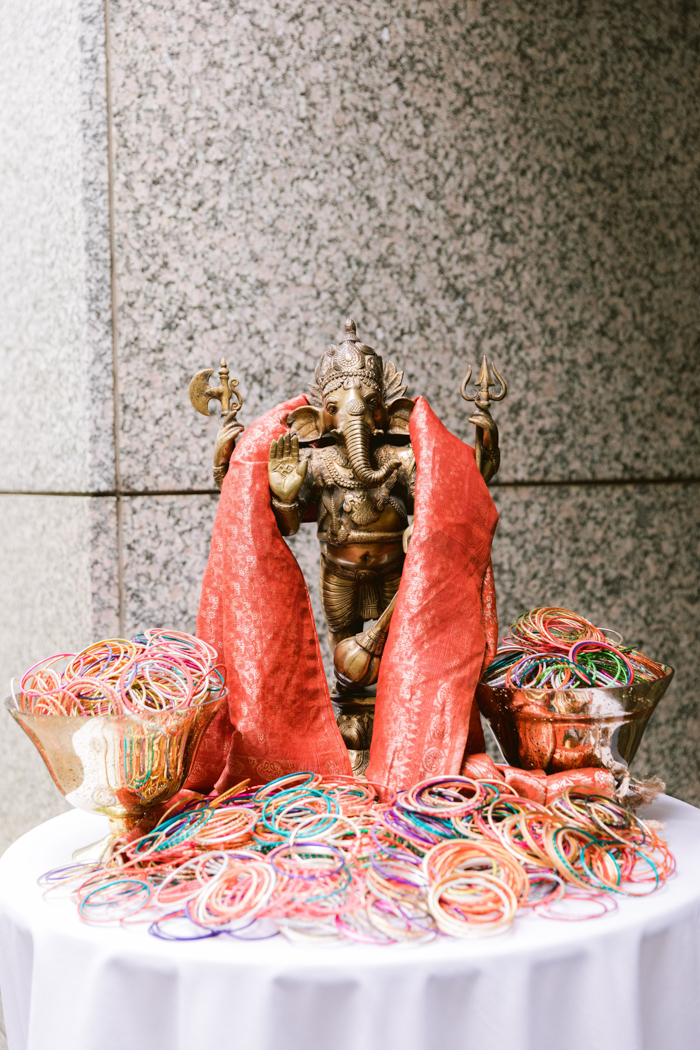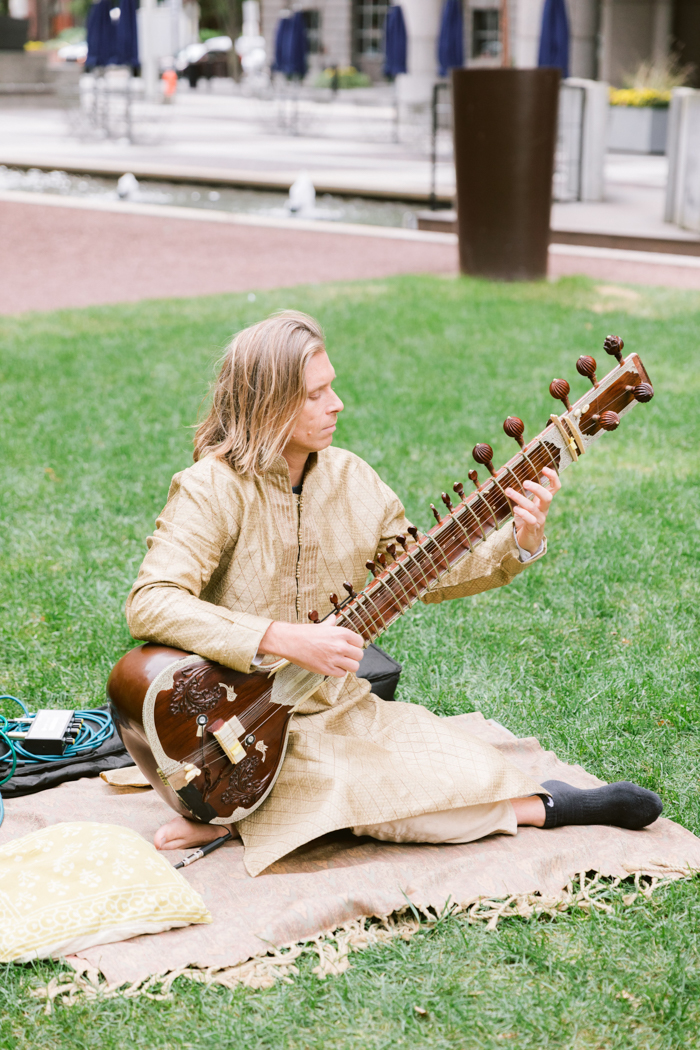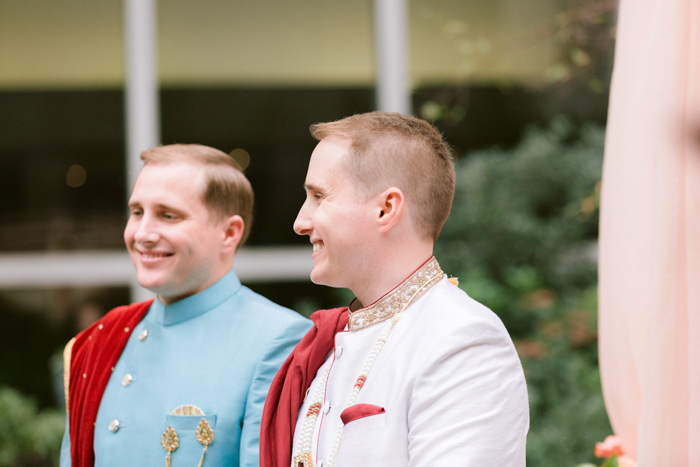 Proudly Combining Cultures and Traditions
The uniqueness of both days was one of the proudest parts of our wedding design. But, the most emotionally proud moment was the combination of our cultures, the mixture of traditions, and the families and friends coming together as one for our special days.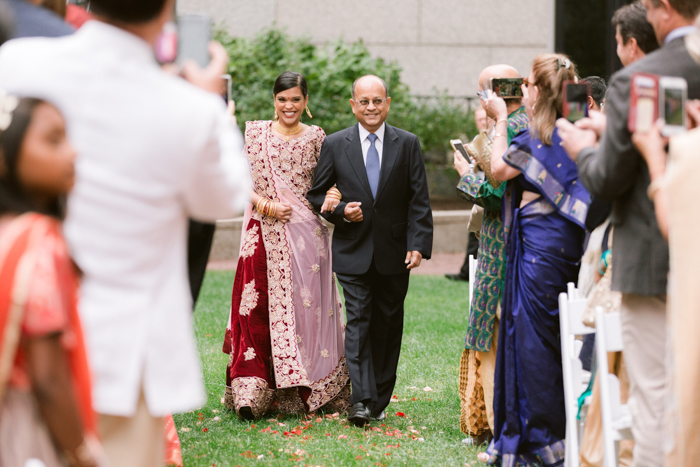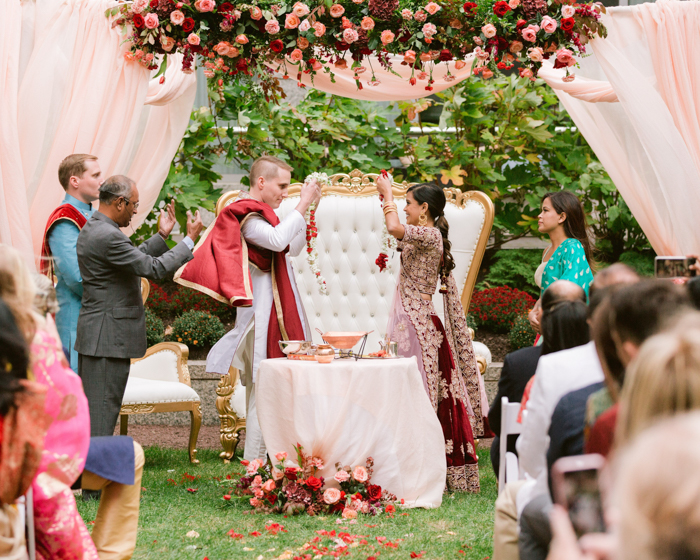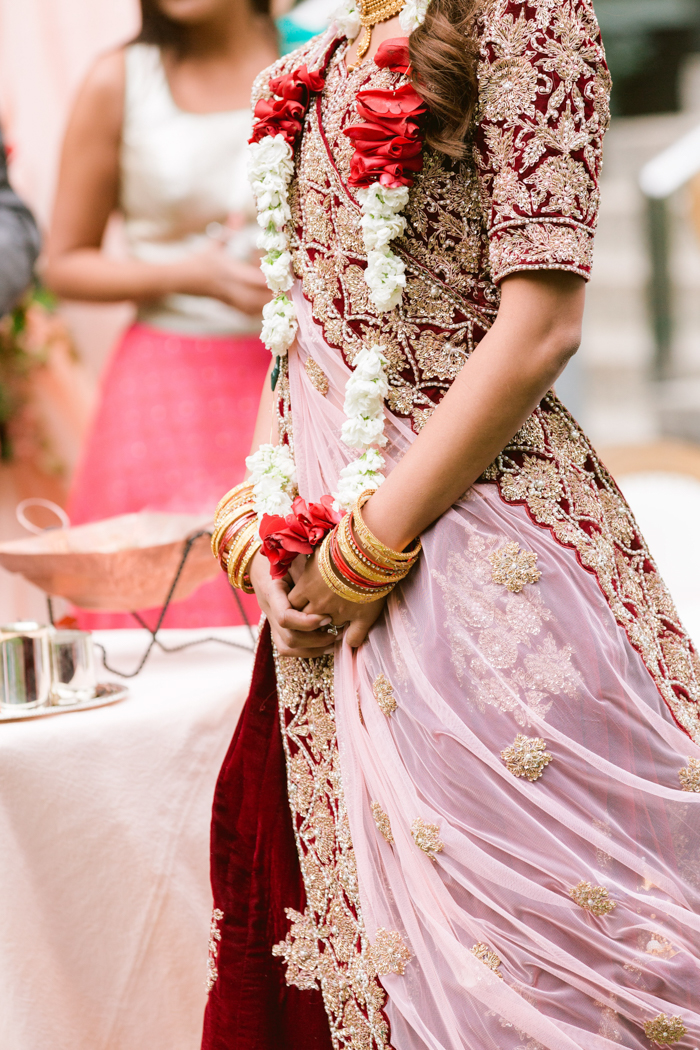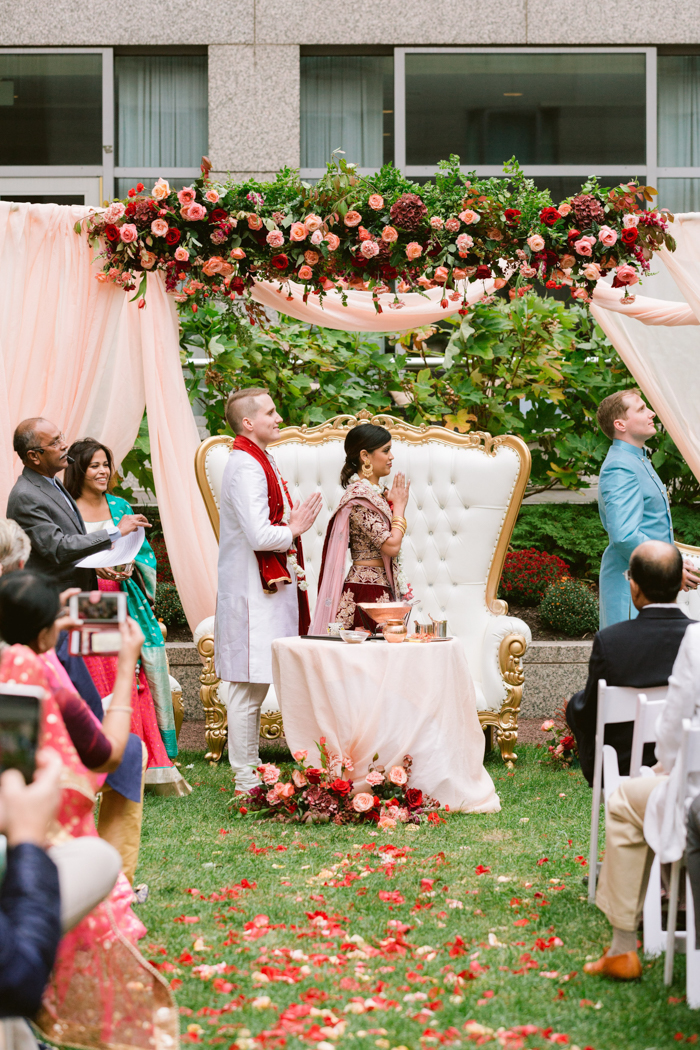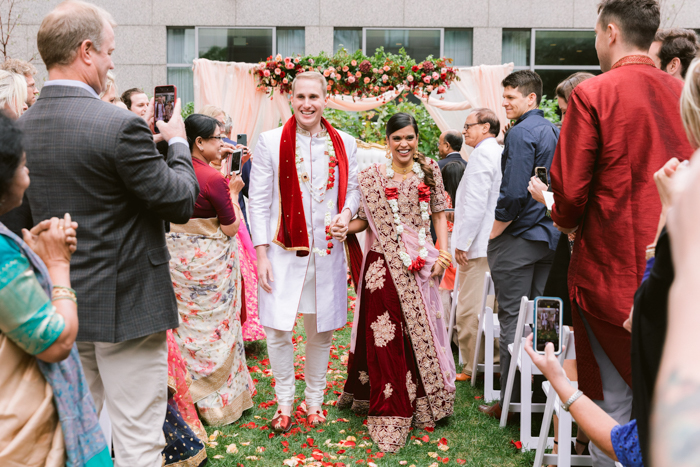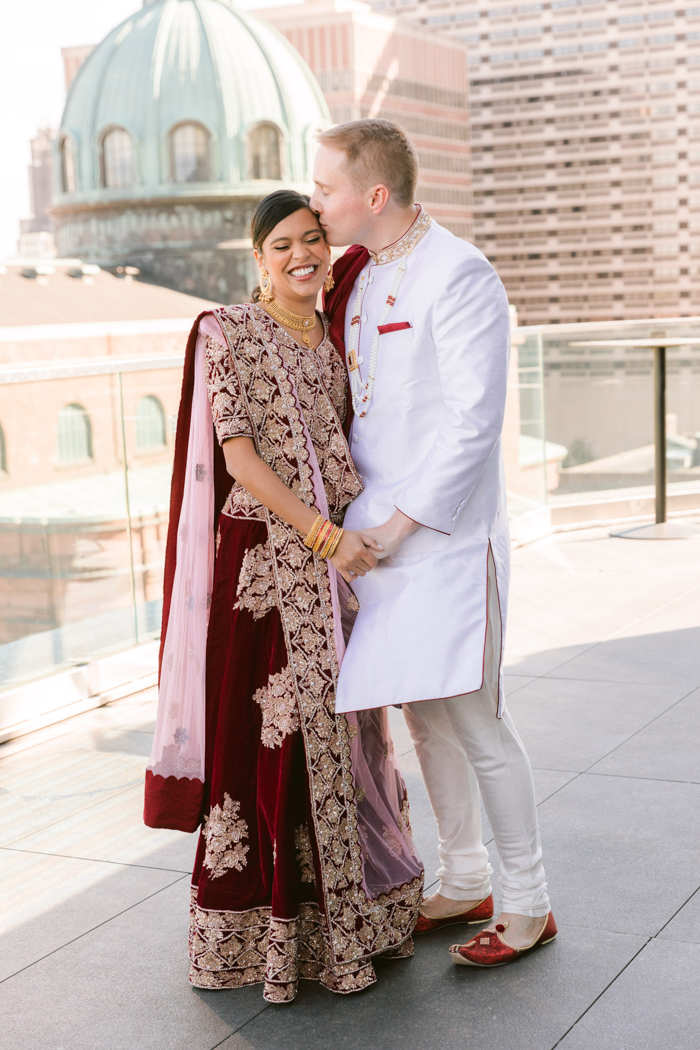 Two Days Worth of Memories
At the Hindu Ceremony, everyone wore a Sari and completely entered into another realm of culture. It was special to see everyone be open, accepting, and be part of the special day. For the American Ceremony, the surprise Bali dance from the bridal party and close friends was an amazing surprise.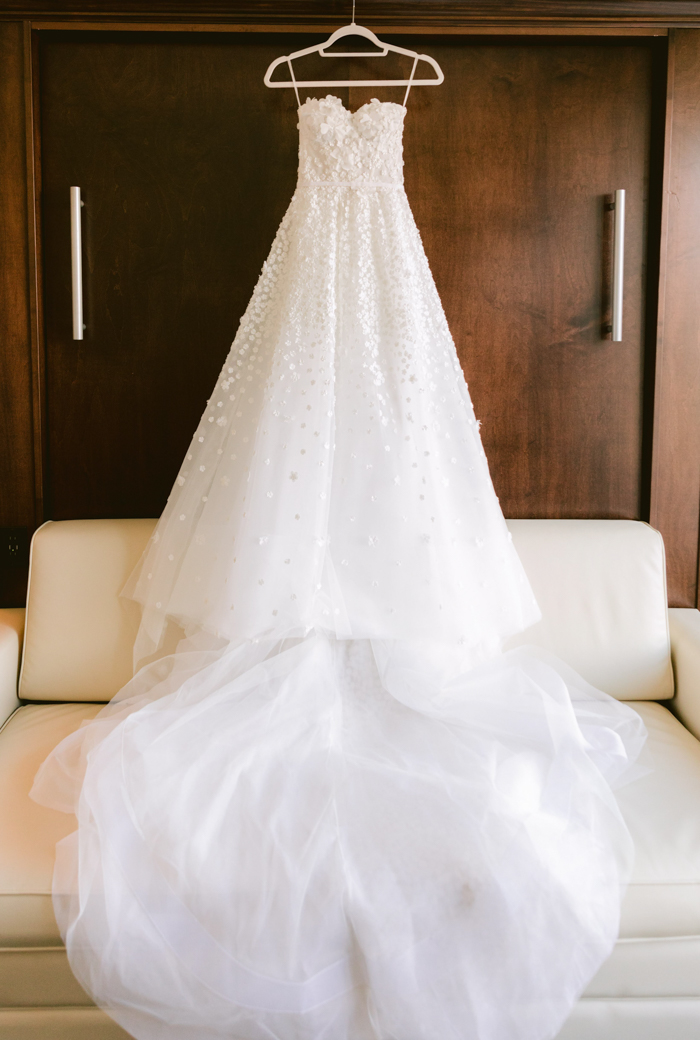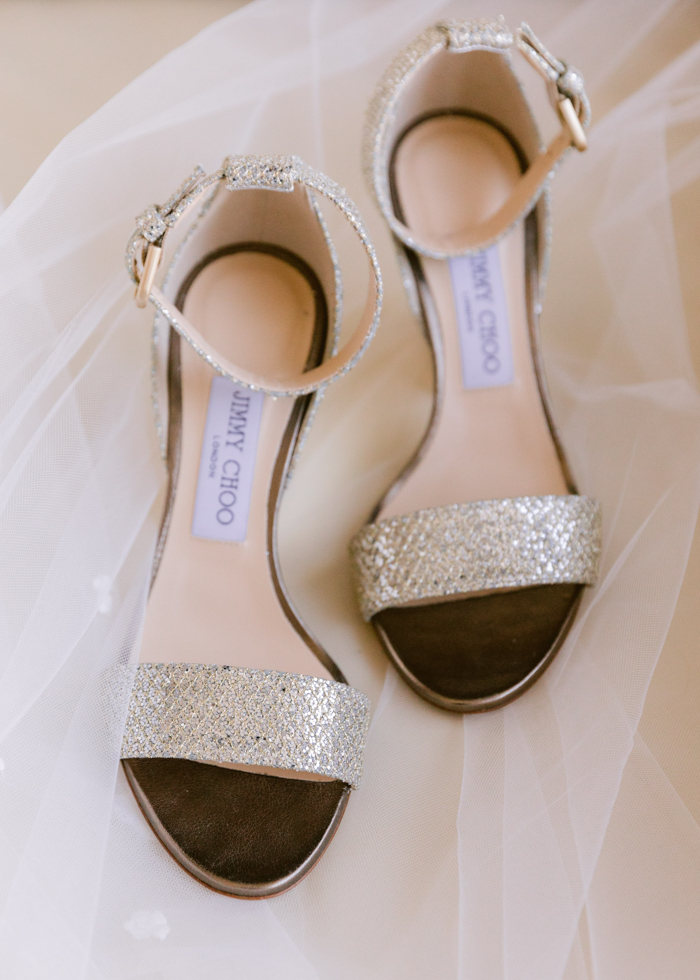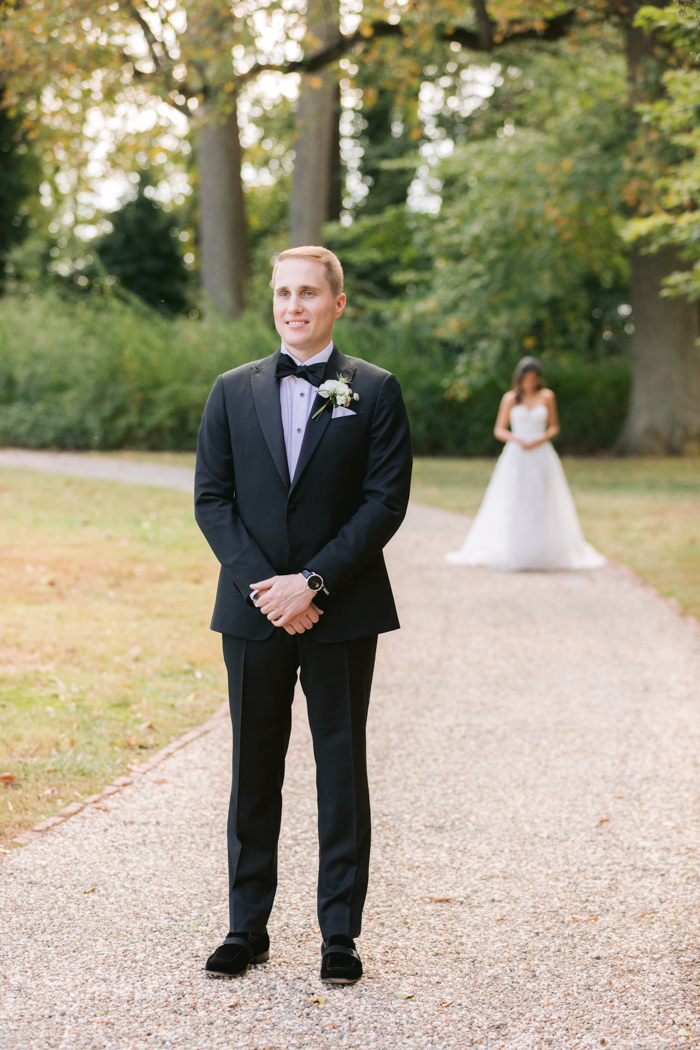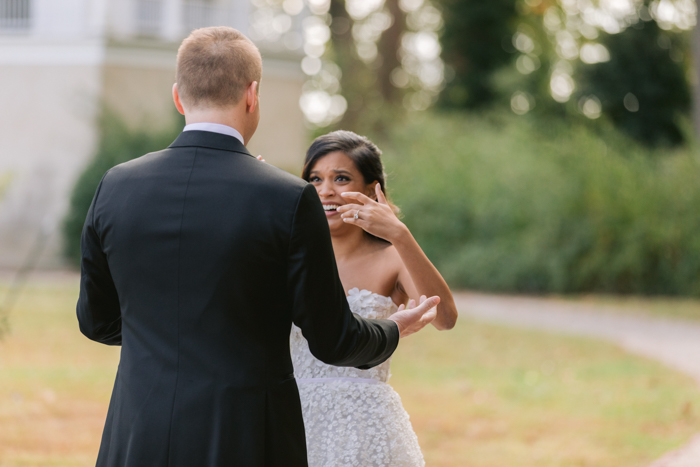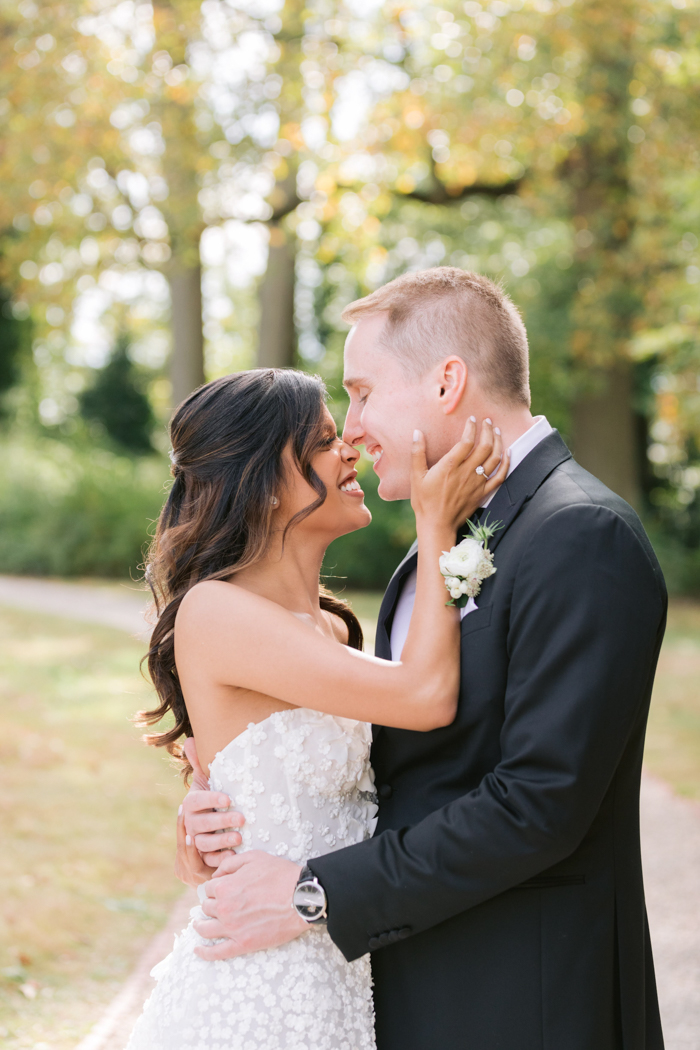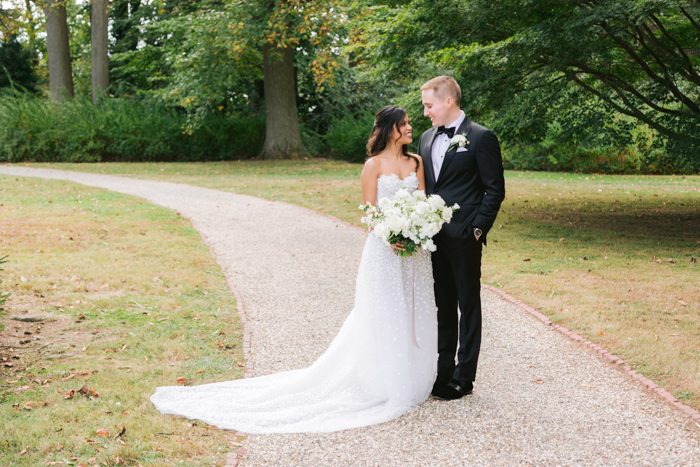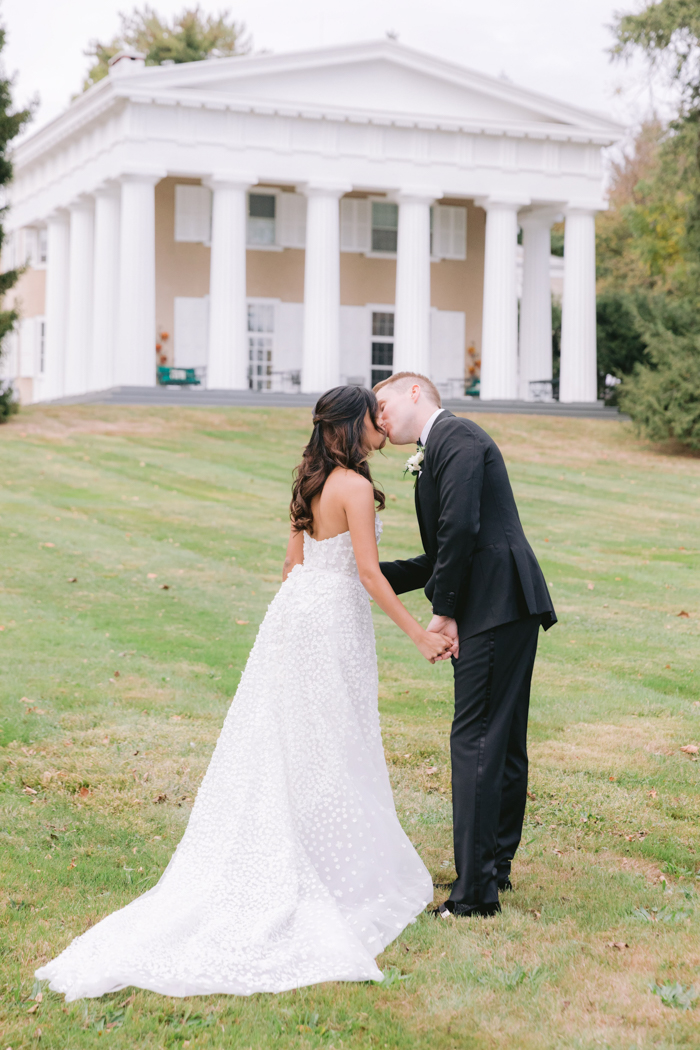 Choosing an Andalusia Estate Wedding
The Andalusia Estate is very private and only holds a handful of weddings a year to keep their grounds sacred. That was really cool and a special perk for our wedding venue!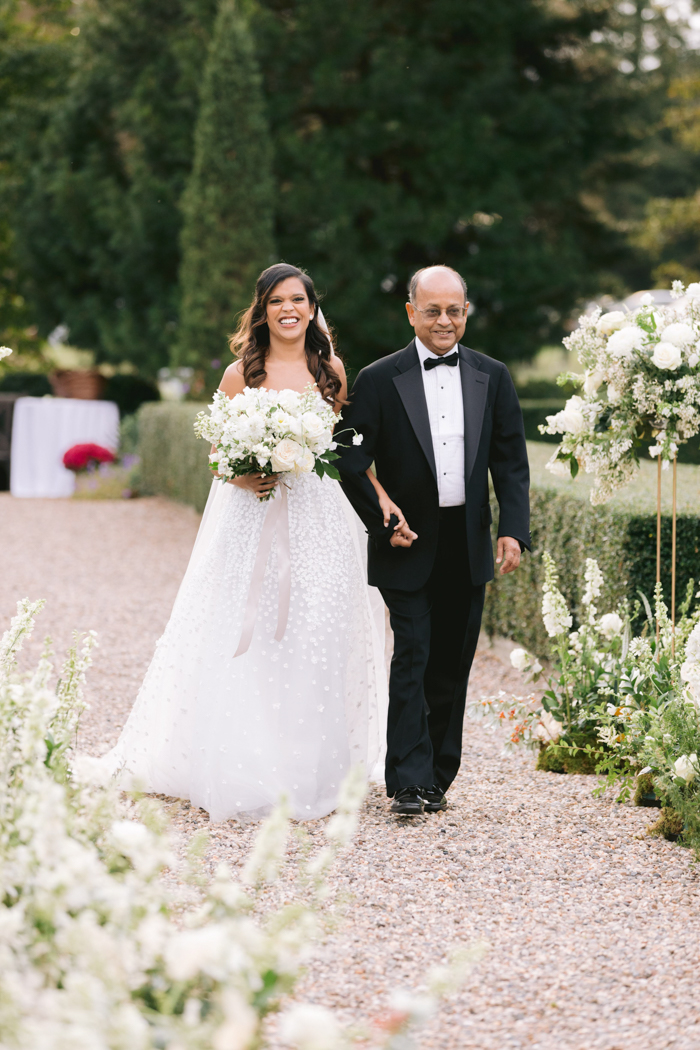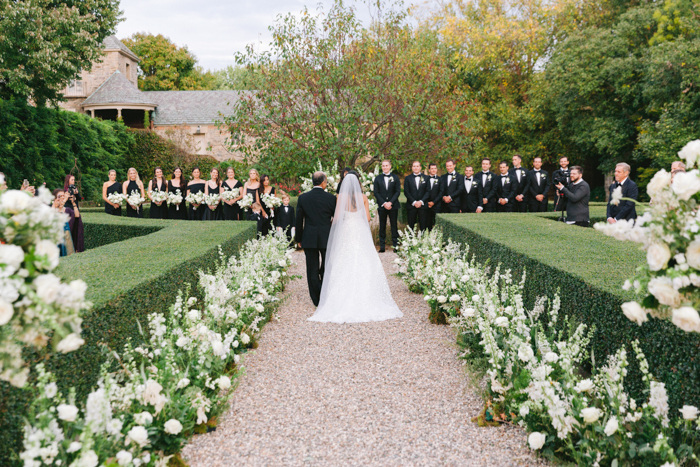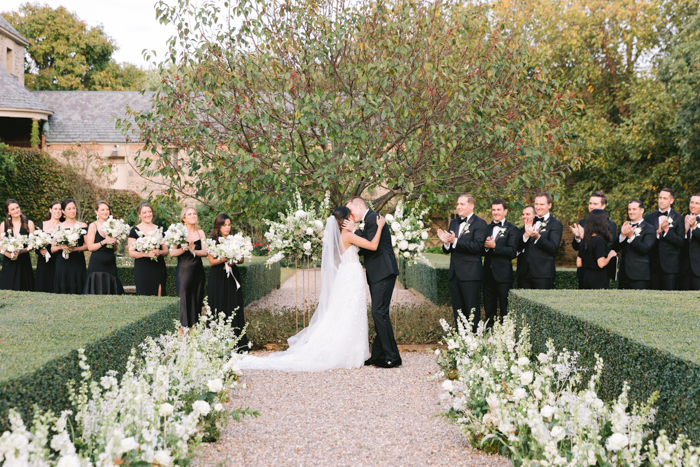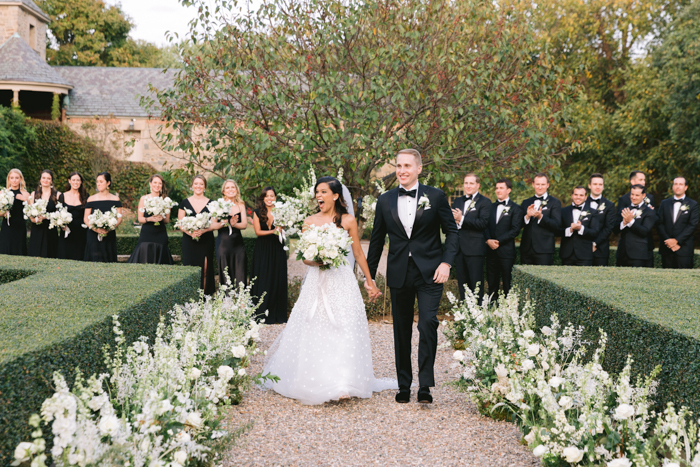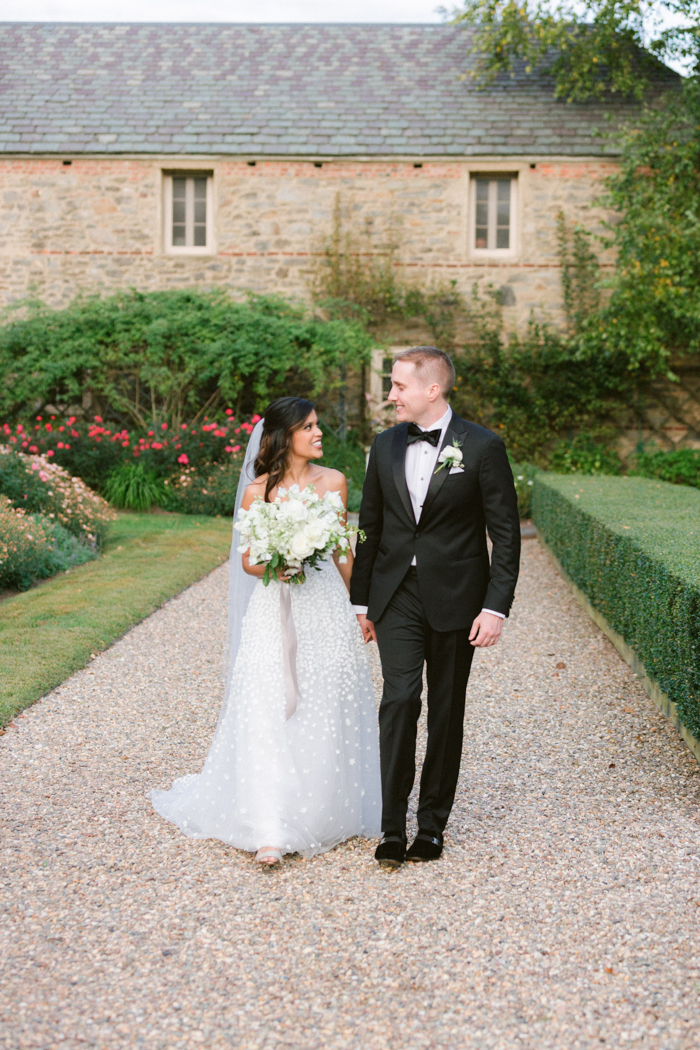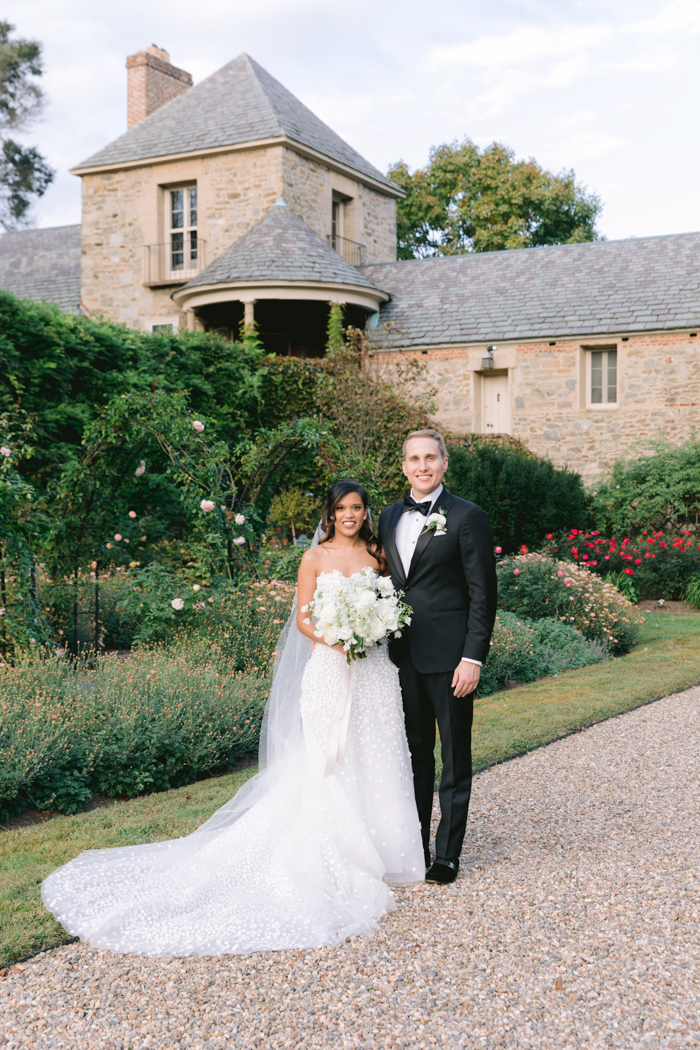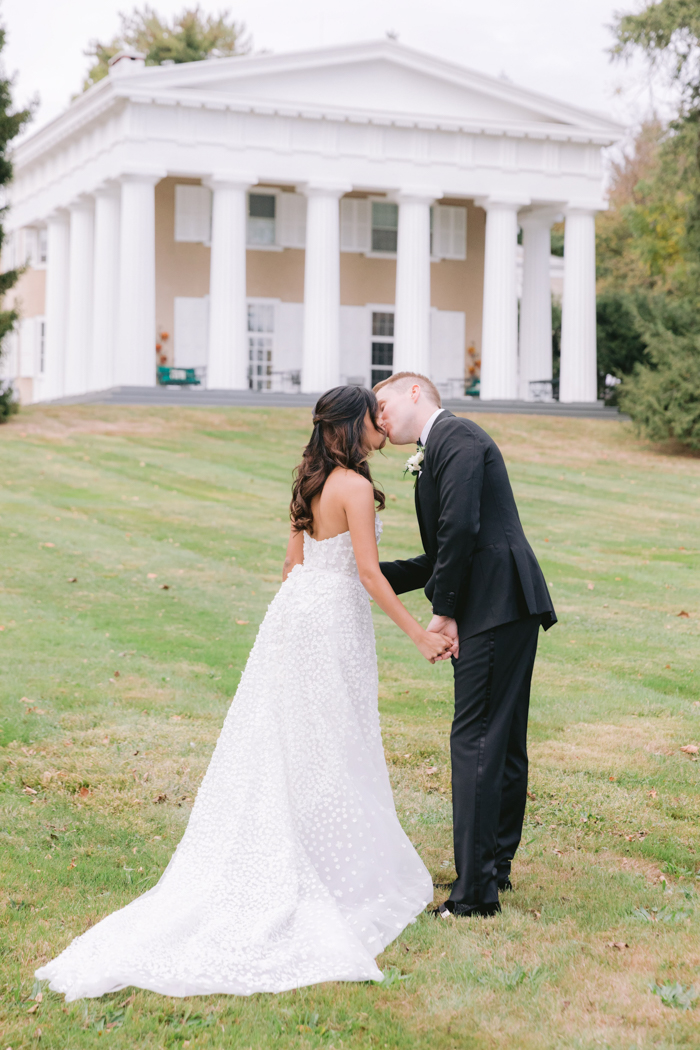 A Wedding With McNuggets
We love McDonalds. So we had McDonalds ordered at the end of the night. That way, everyone could grab some McNuggets and fries. That was a unique and fun gift for us to share.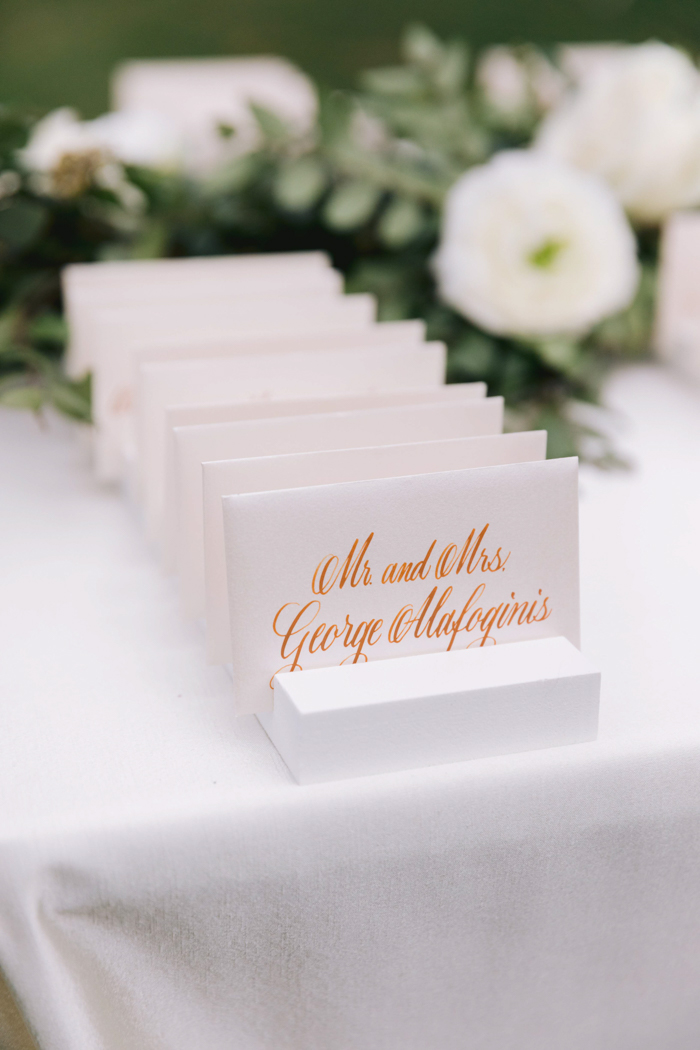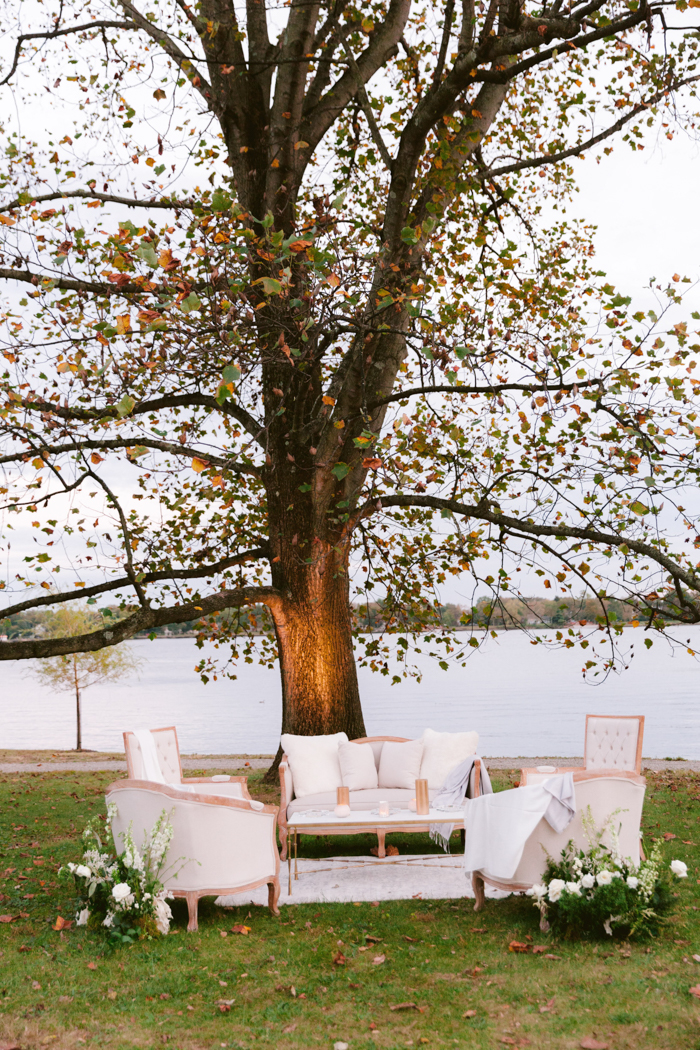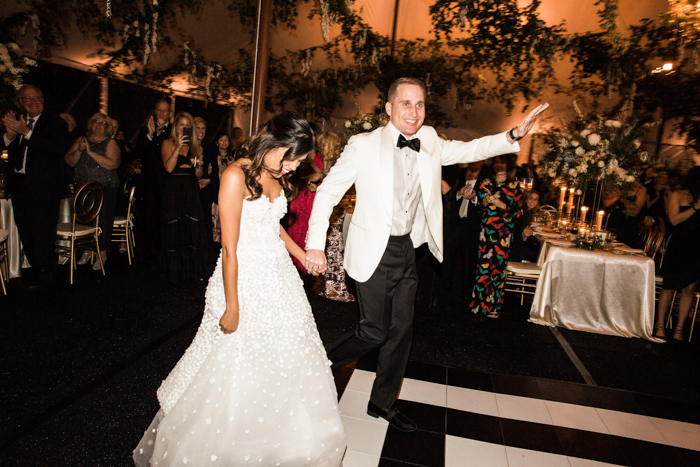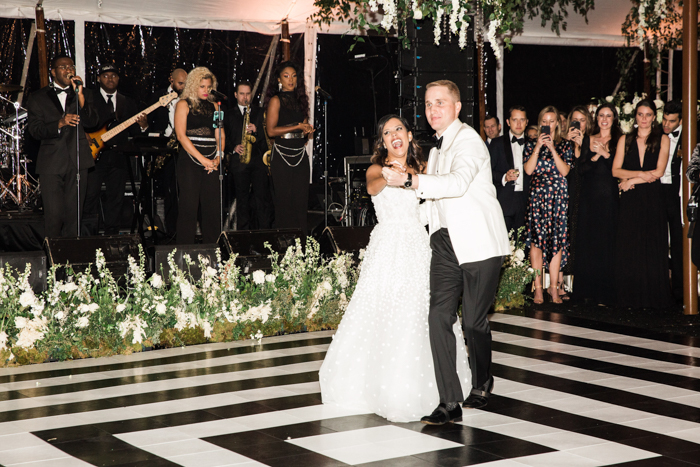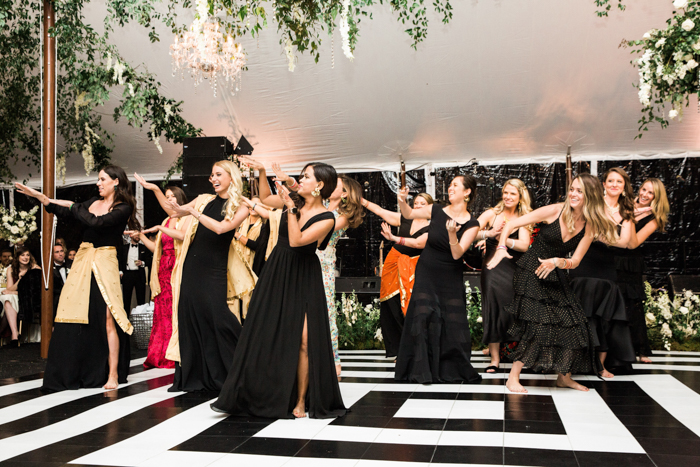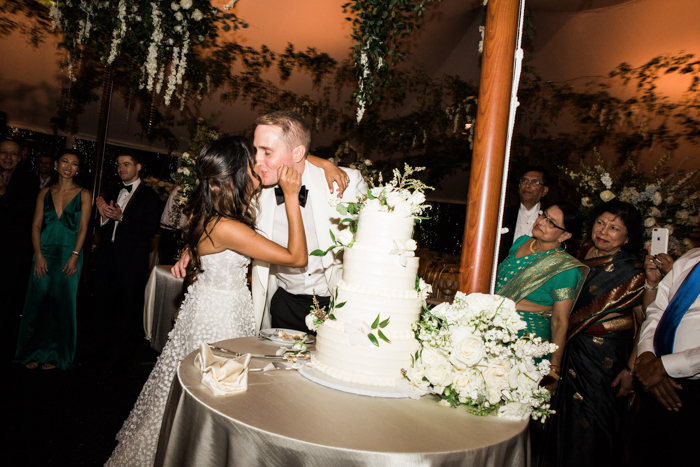 Congratulations to Emily and Chase on their truly stunning Andalusia Estate wedding. And thank you to Kyle Michelle Weddings for sharing this day with us. Want to add unique touches to your wedding? Check out our guide to planning a unique wedding and how to personalize it. And for more wedding planning help, head over to our wedding planning tips for everything you need—from budgeting to hiring your dream team!