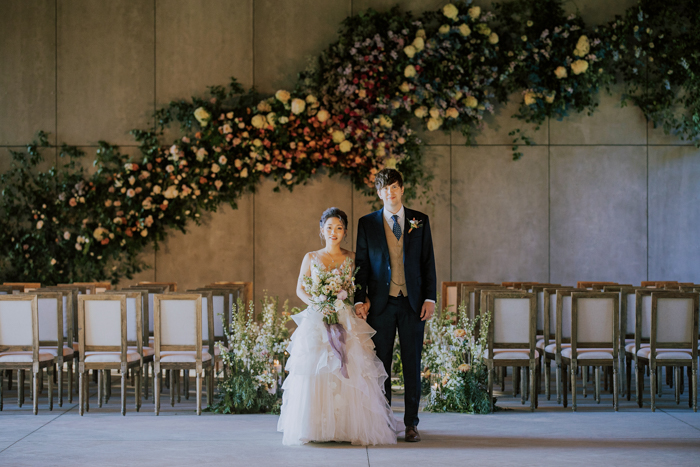 Wedding inspiration can be drawn from many sources. When the time came for Fei and Matthew to tie the knot, they turned to their diverse backgrounds for wedding day ideas. With a sculptural venue perched on scenic acres of the Hudson Valley, a rich and luxurious color palette, and spectacular floral displays—their Gather Greene wedding strikes just the right balance of rustic coziness and modern romance.
With its picturesque views peeking through the wooden screen walls and soaring arched ceilings, the open-air pavilion was the perfect setting for their special day. A dramatic floral installation that echoed the curves of the space served as the focal point for both the ceremony and reception. To top it all off, their stunning tablescape featured wildflowers and moss for a touch of whimsy, while taper candles and lanterns added a beautiful glow.
In honor of the bride's heritage, the pair changed into the customary red and gold embroidered attire for the tea ceremony. Their celebration was truly a beautiful mix of Scandinavian charm and Chinese tradition. From the sweet first look and all-night dance party to all the moments in between, soak in every detail and let these images captured by Jim Lee Vision sweep you off your feet.
The Couple:
Fei and Matthew
The Wedding:
Gather Greene, New York, United States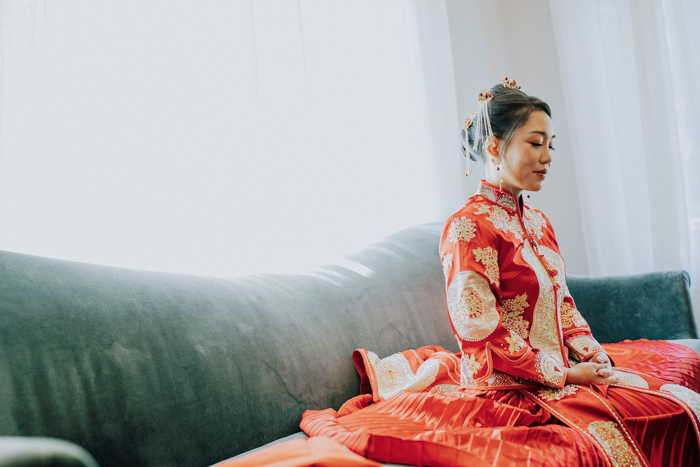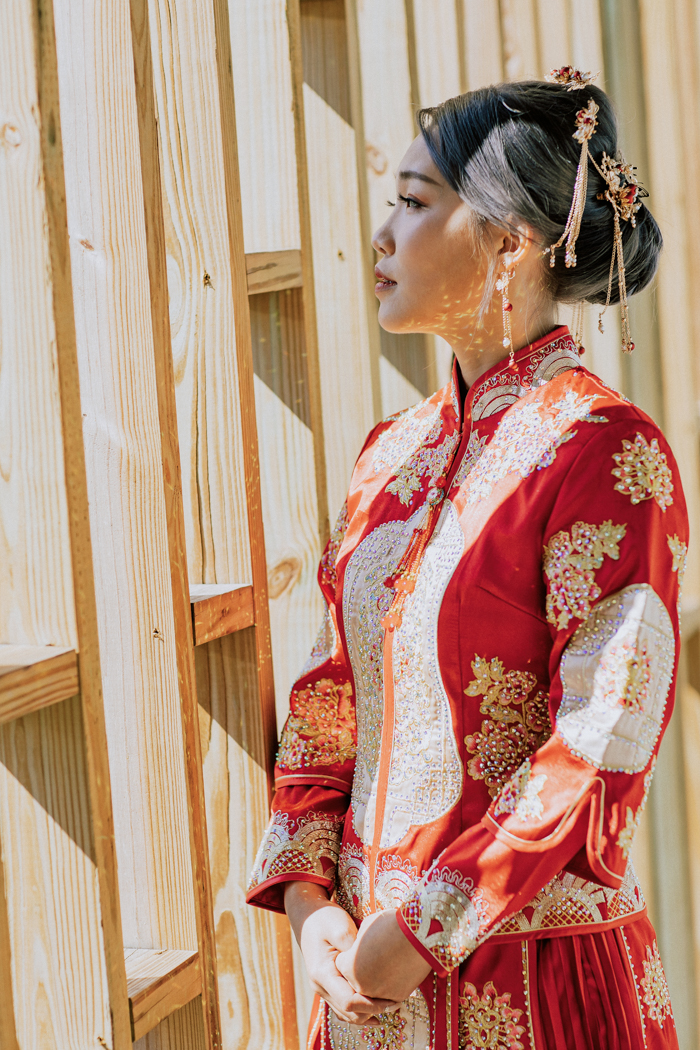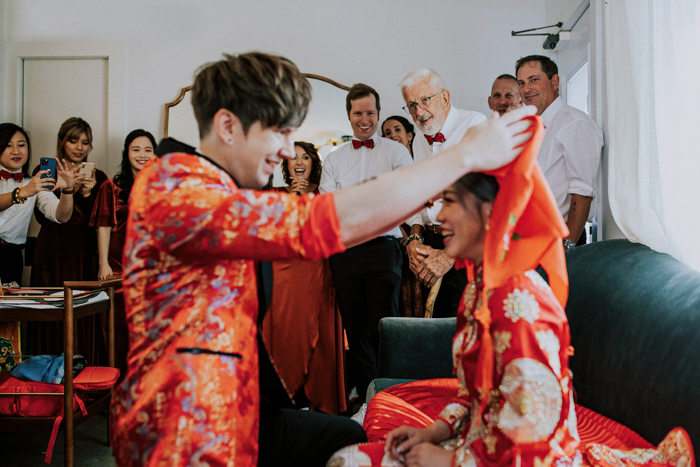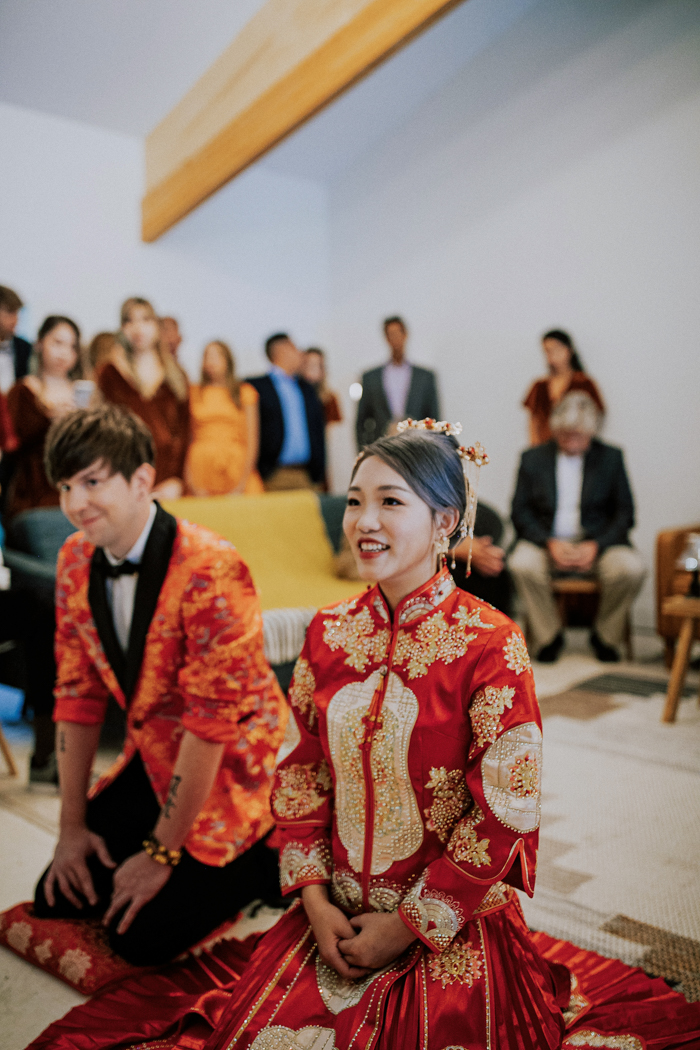 Manna Sun Events' Insights On How This Gather Greene Wedding Was Brought To Life
This Viking-themed wedding is filled with details and romance, and it's one-of-a-kind. During the initial consultation, the couple expressed their preferences and interests in Viking culture. Manna Sun Events took on the challenge and did plenty of research into this unique culture before starting any actual design. The challenge was to design a wedding that embraced and paired two different cultures–initially far from each other–while coming together in celebration. The Gather Greene was an ideal place and provided a minimalist Scandinavian feeling and a breathtaking backdrop. The couple wanted a location that was inspiring on its own yet provided a blank canvas for us to build an experience.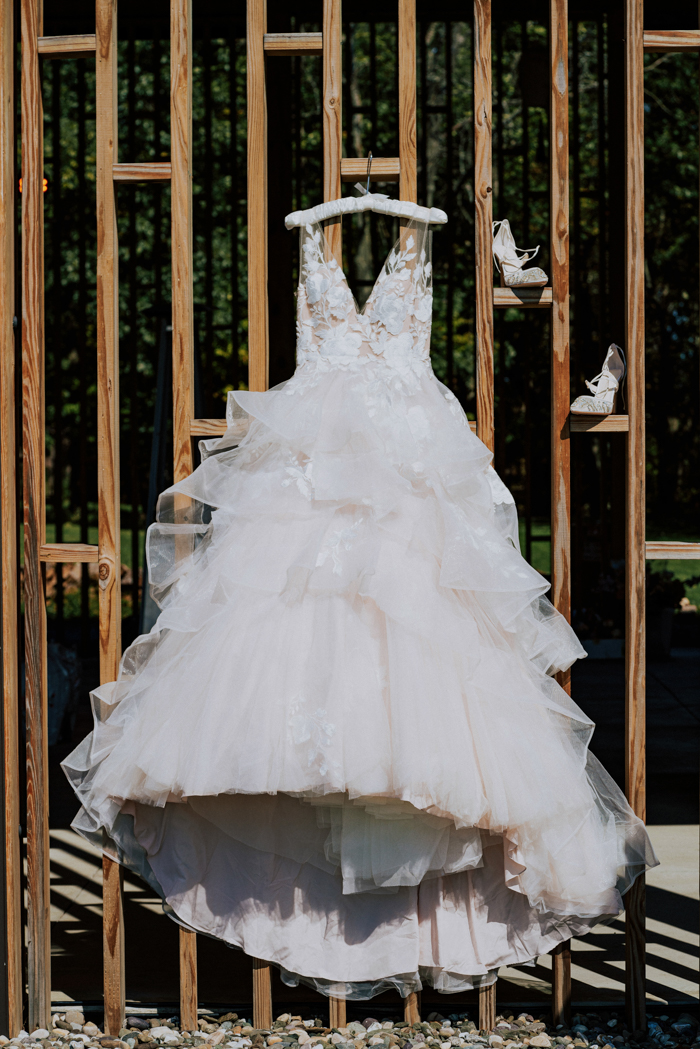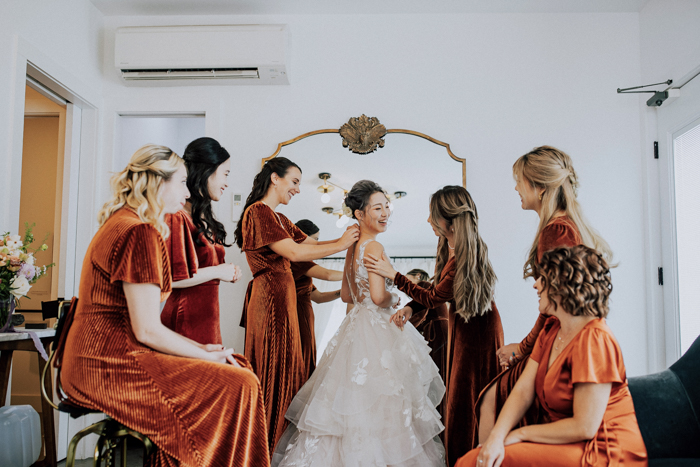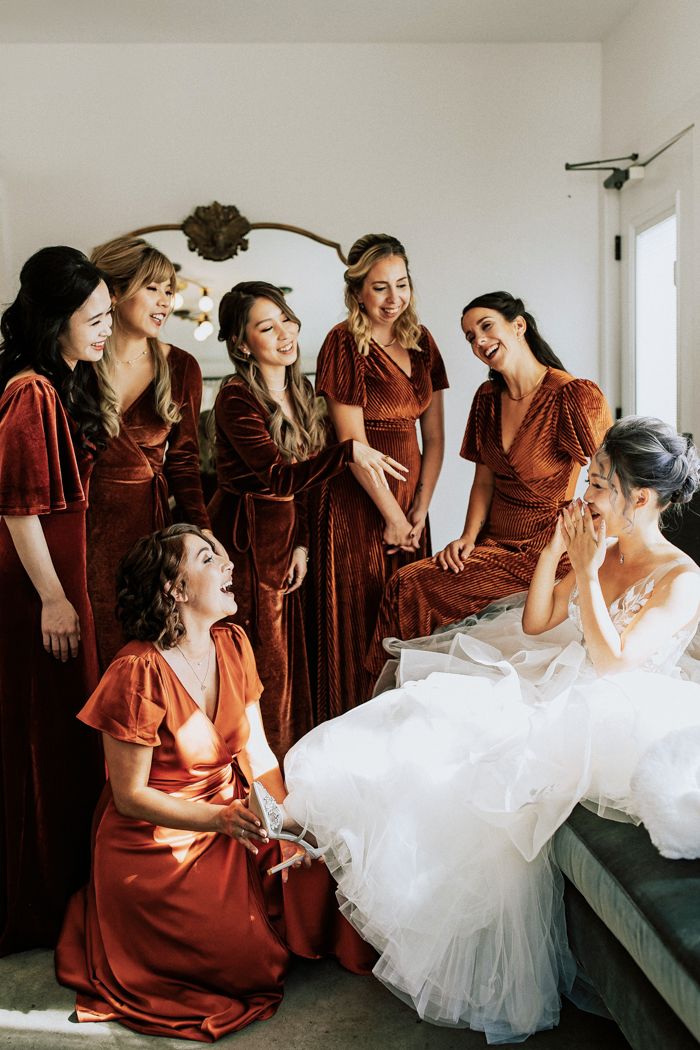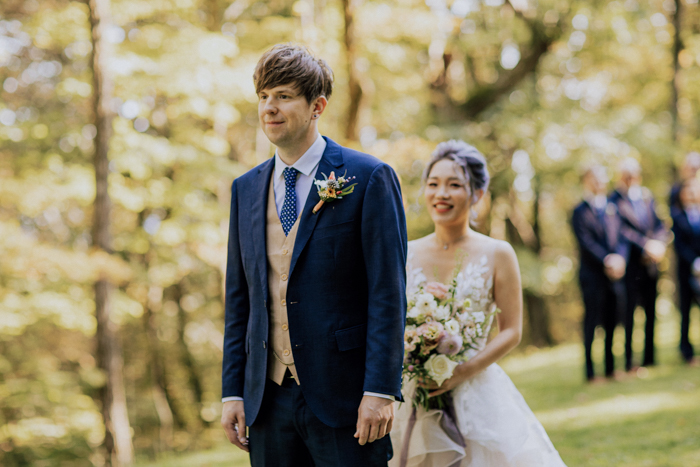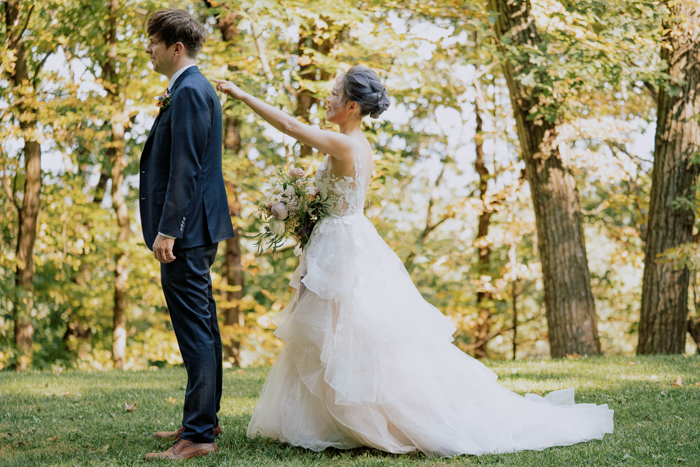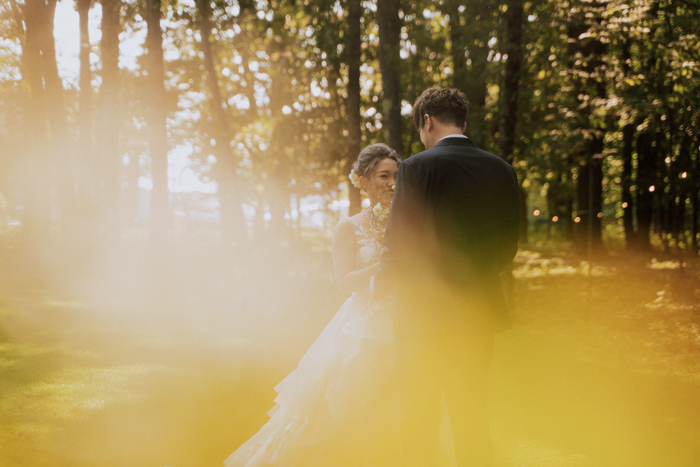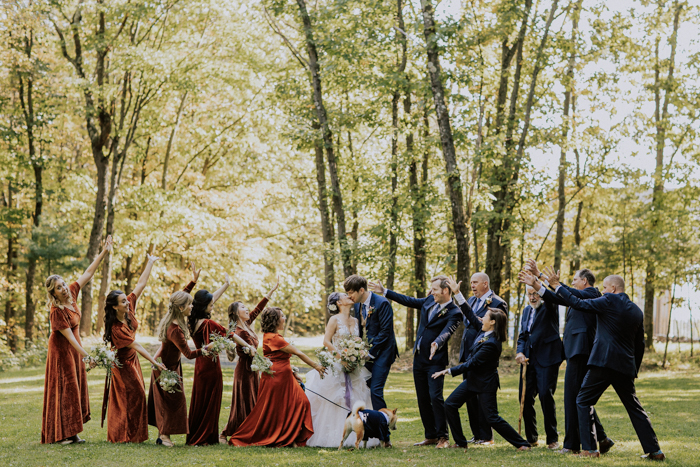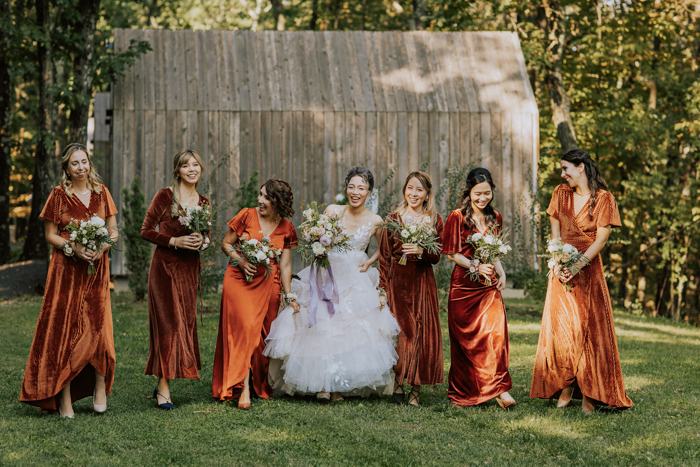 Choosing A Color Palette That Complemented The Venue And Season
We chose a complimentary color palette that showcased the tones of the coming fall. We also utilized colors of the couple's family lineage and history. Using complementary shades of green, orange, and red–as seen in the lounge area and table setting–it immediately brightened up the atmosphere.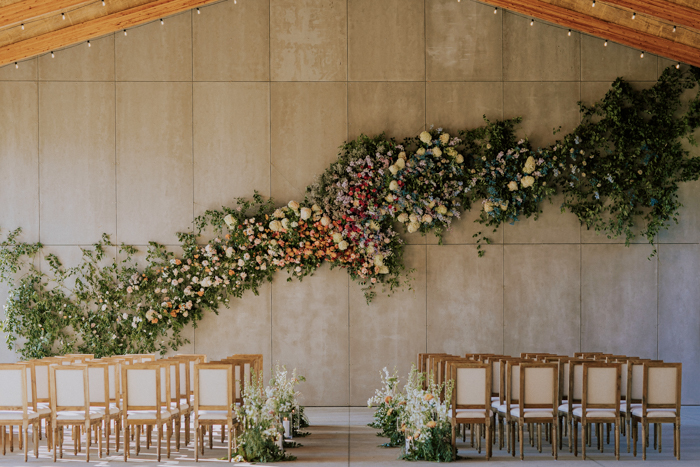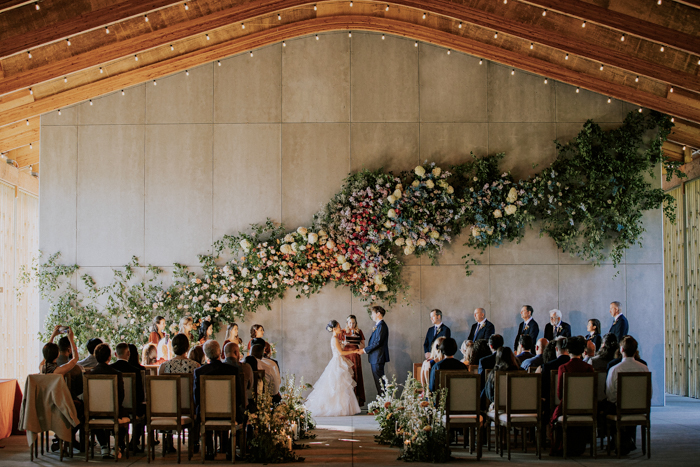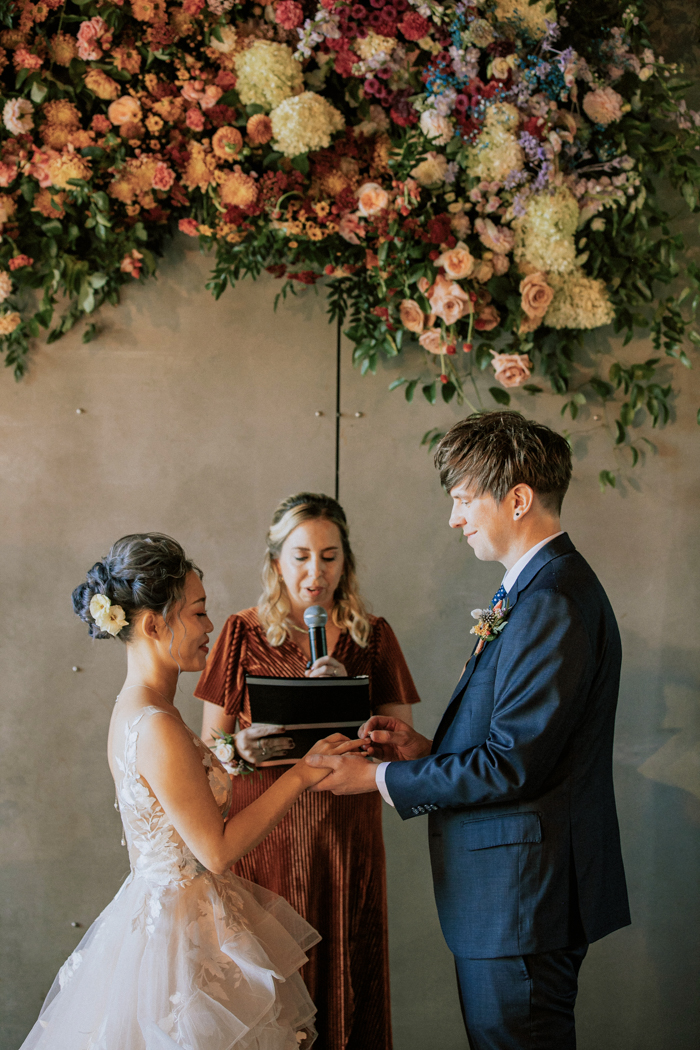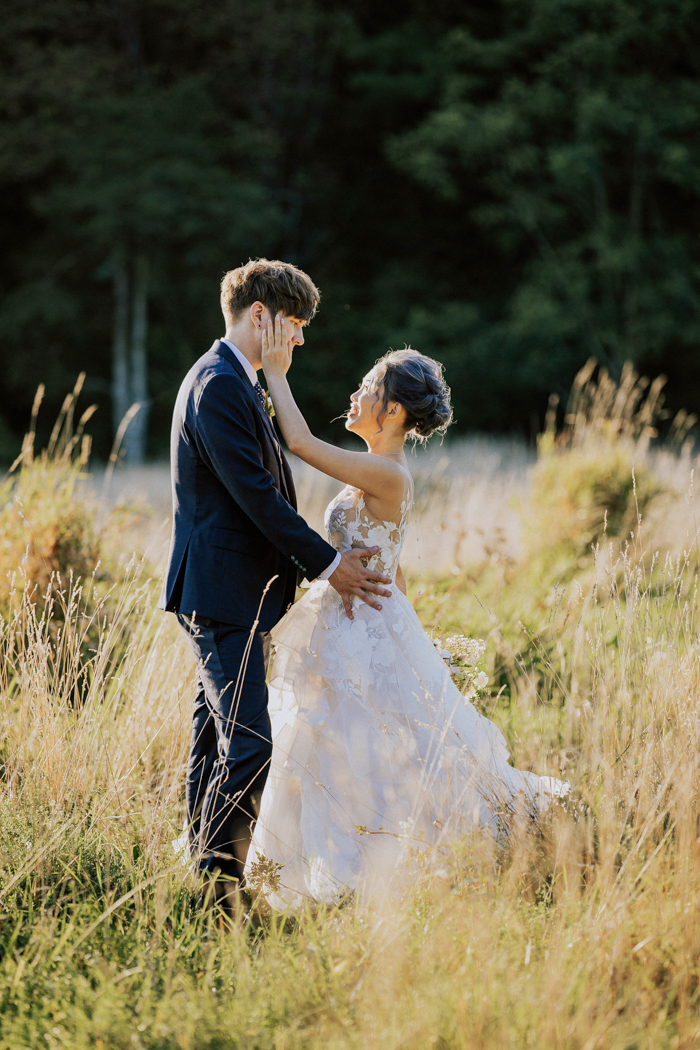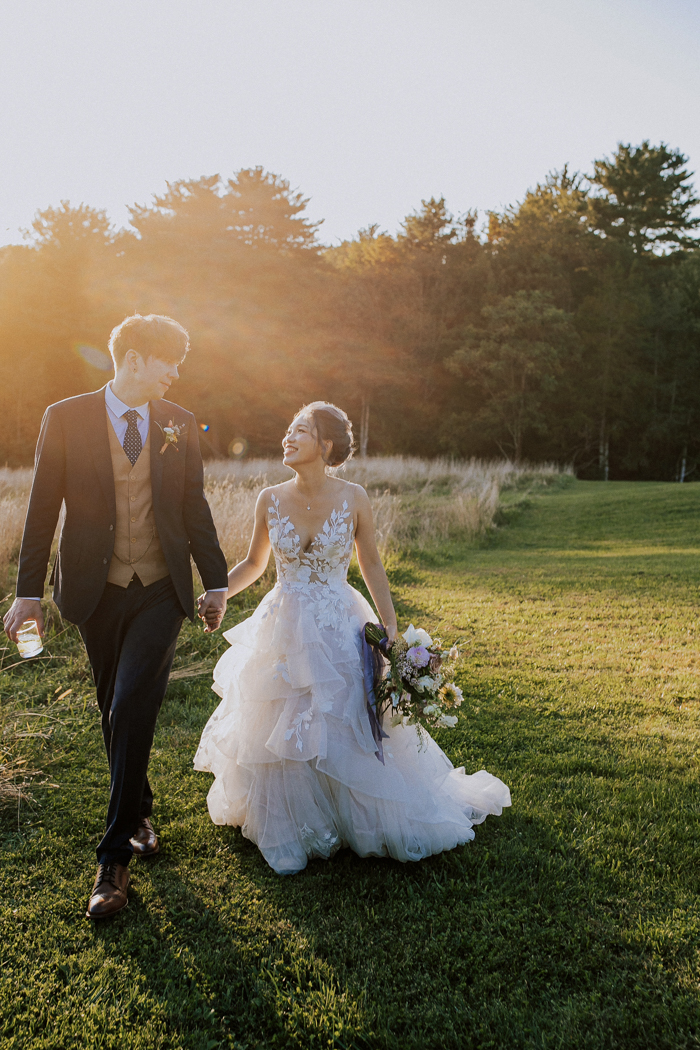 Incorporating A Traditional Tea Ceremony
In keeping with tradition, Matthew dressed up in a red suit embroidered with a dragon pattern and knelt with Fei, who was wearing an embroidered red Qun Kwa, and served tea to their parents, in-laws, and other family members. Even though the bride's mother couldn't make it to the wedding, the hosting of this traditional Chinese tea ceremony and the enthusiasm of all the participants made Fei feel loved, cared for, and supported. It was a touching moment that symbolized the union of two families, and it also showed how beautiful love could be when East meets West.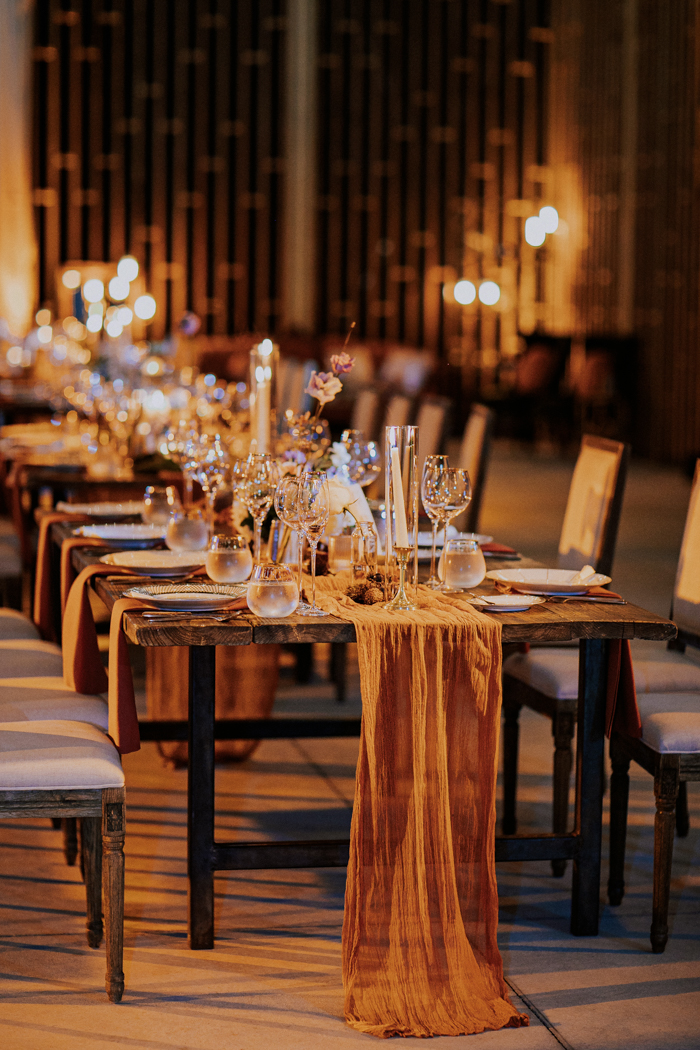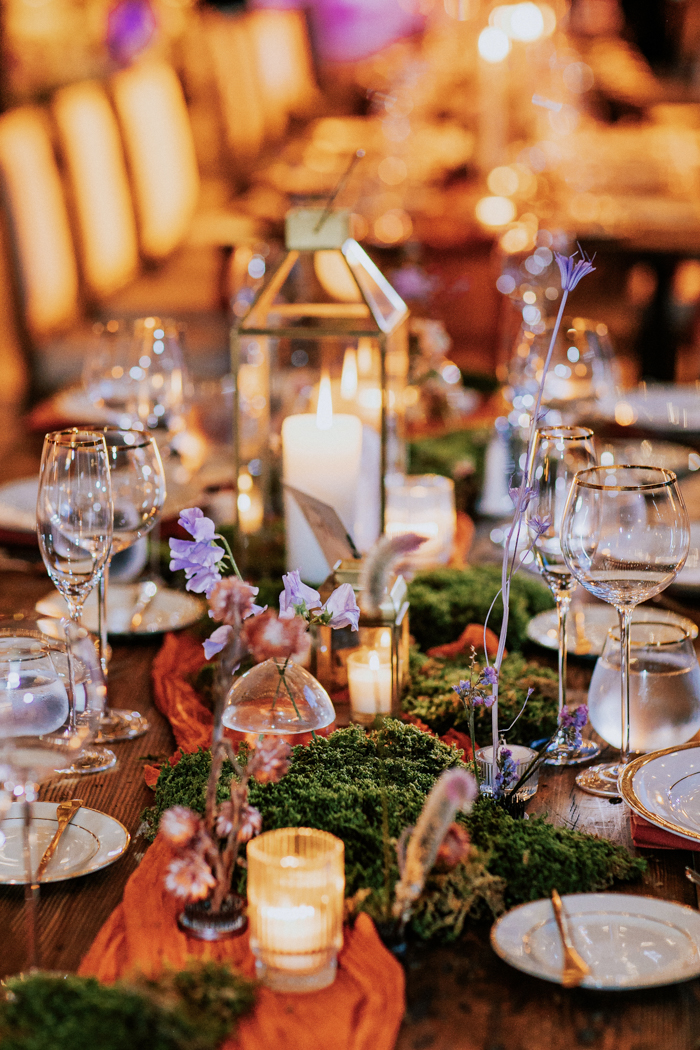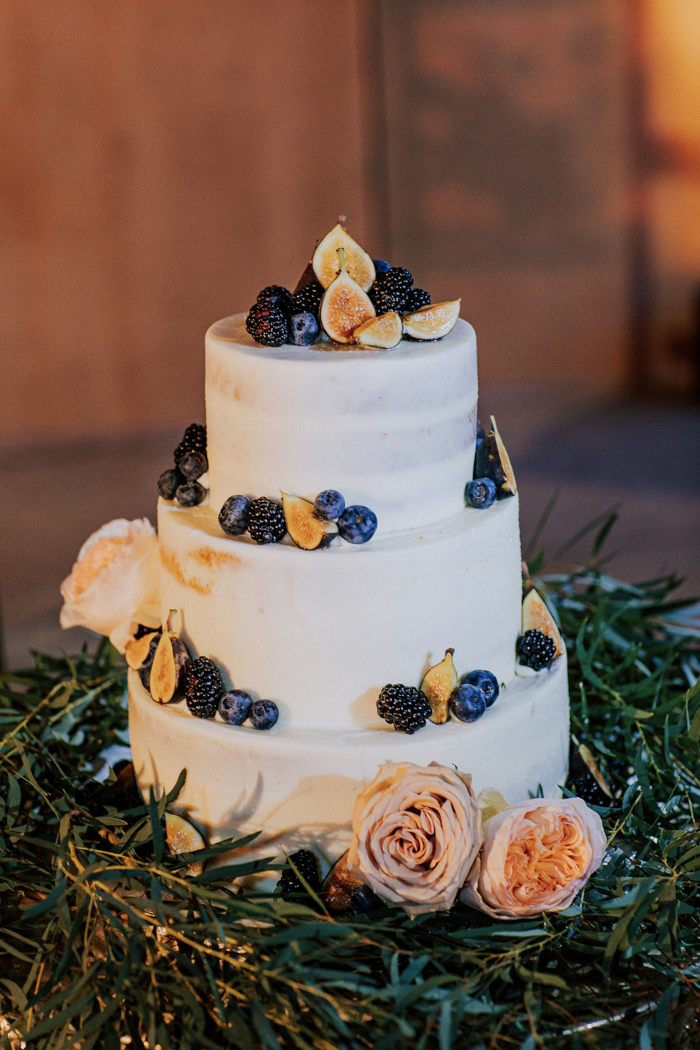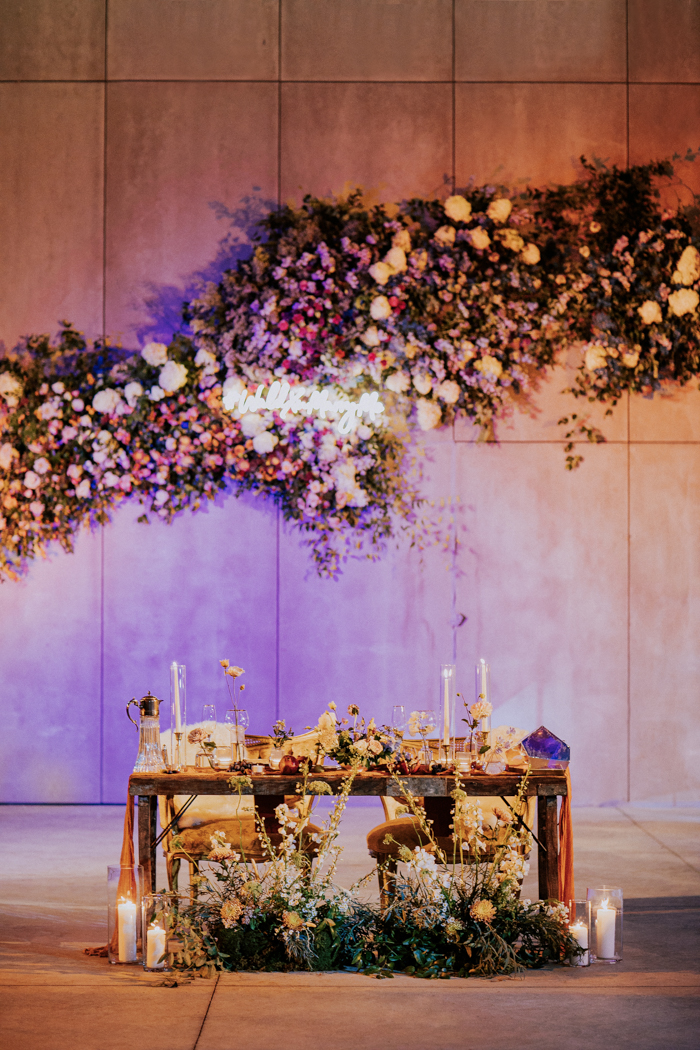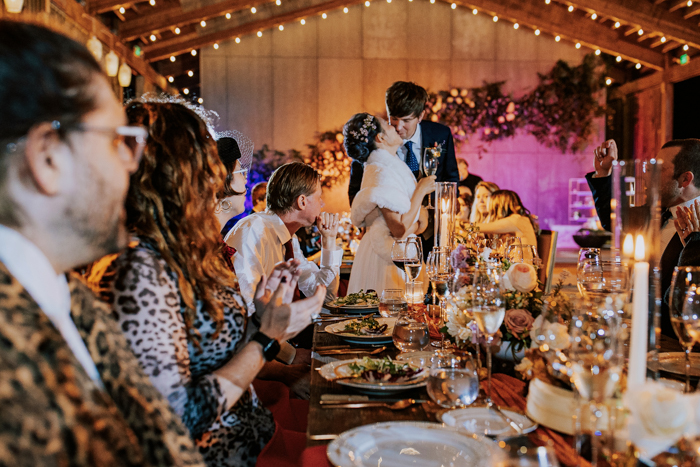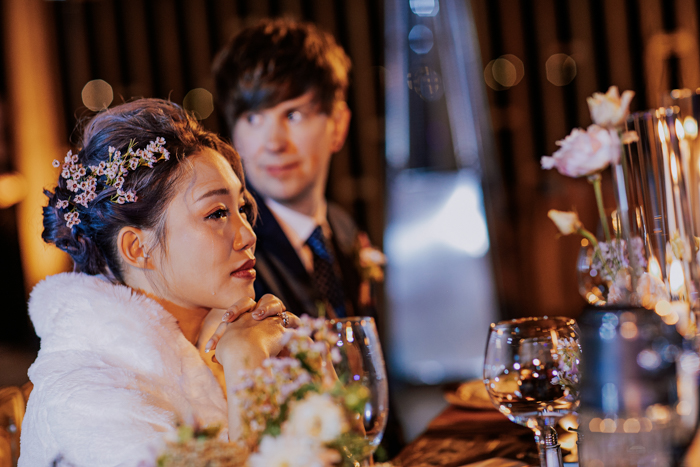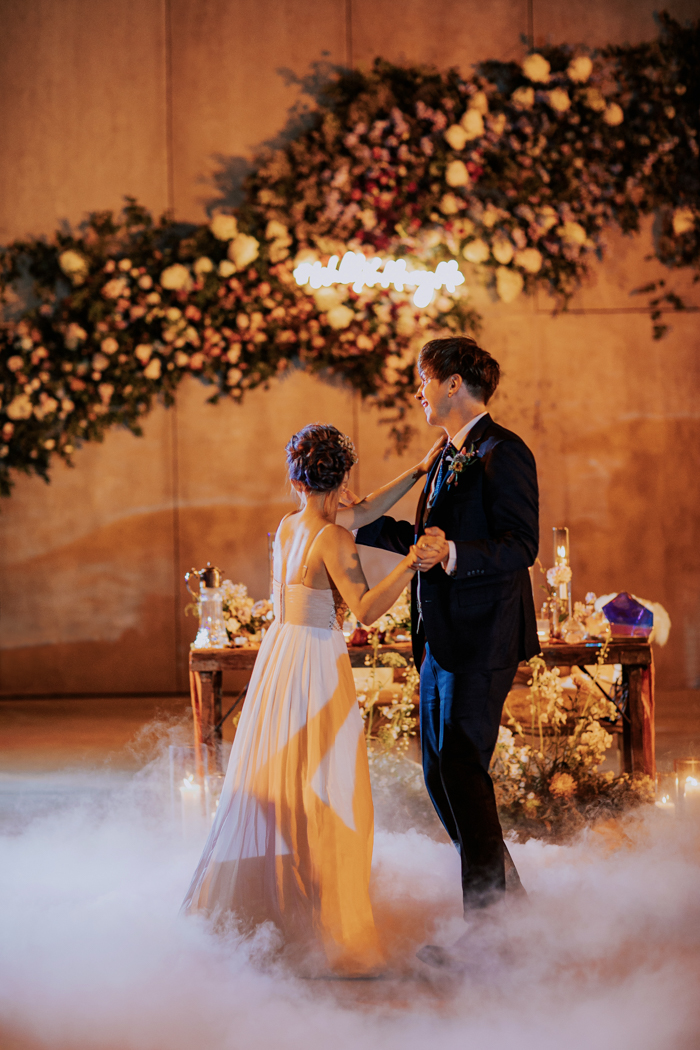 Everyone wants their wedding to be one-of-a-kind. And like this couple, a great starting point to creating a unique wedding experience is incorporating details that are important to both of you and are central to your celebration.
Congratulations to Fei and Matthew on their Viking-themed Gather Greene wedding. Big thanks to Jim Lee Vision for capturing all the exquisite details soon-to-be-wed couples can share with their team of pros. And, of course, many thanks to Manna Sun Events for helping the pair bring their vision to life.