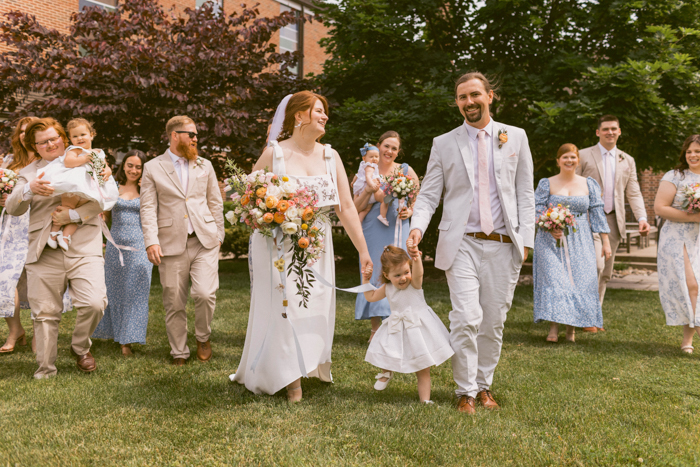 Holly and John have always wanted a wedding showcasing classic traditions, like a champagne tower, a multi-tiered piped cake, and a formal church service. But they also loved the idea of adding their own personal spin to the festivities. With that in mind, they set out to create a Green Prairie Sod Farms wedding loaded with vintage charm, meaningful touches, and fun twists on a rustic farm celebration.
Choosing to host their wedding at venues that are special to them, they started their special day with a beautiful ceremony at the Holy Trinity Oxford. After they said their "I dos," they headed to the farm for a tented waterfront reception. It was a vintage countryside soiree complete with a lemon stand, a carnival-style popcorn machine, and a charcuterie spread set up on two old Jeep Willys.
With lots of help from their loved ones, the pair poured a lot of love into the look and feel of their big day, and it all came together beautifully! If you love a good DIY project, you've come to the right wedding. So scroll through these gorgeous photos captured by Junebug member Frankie Isabel for inspiration on how to pull off a memorable farm celebration.
The Couple:
Holly and John
The Wedding:
Green Prairie Sod Farms, Ohio, United States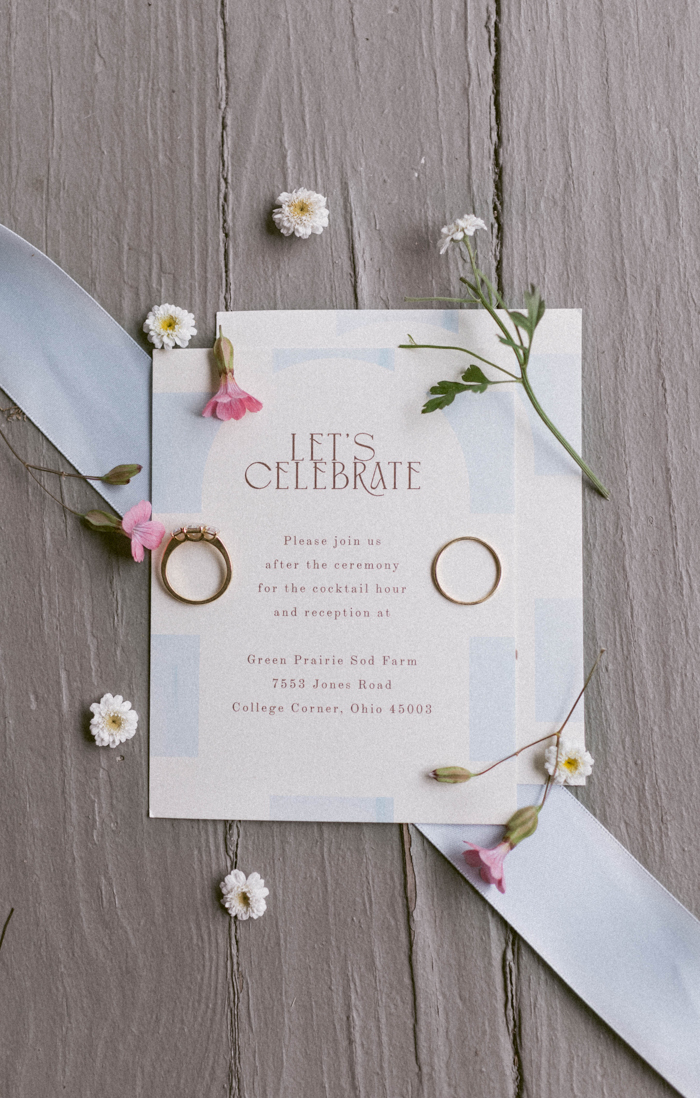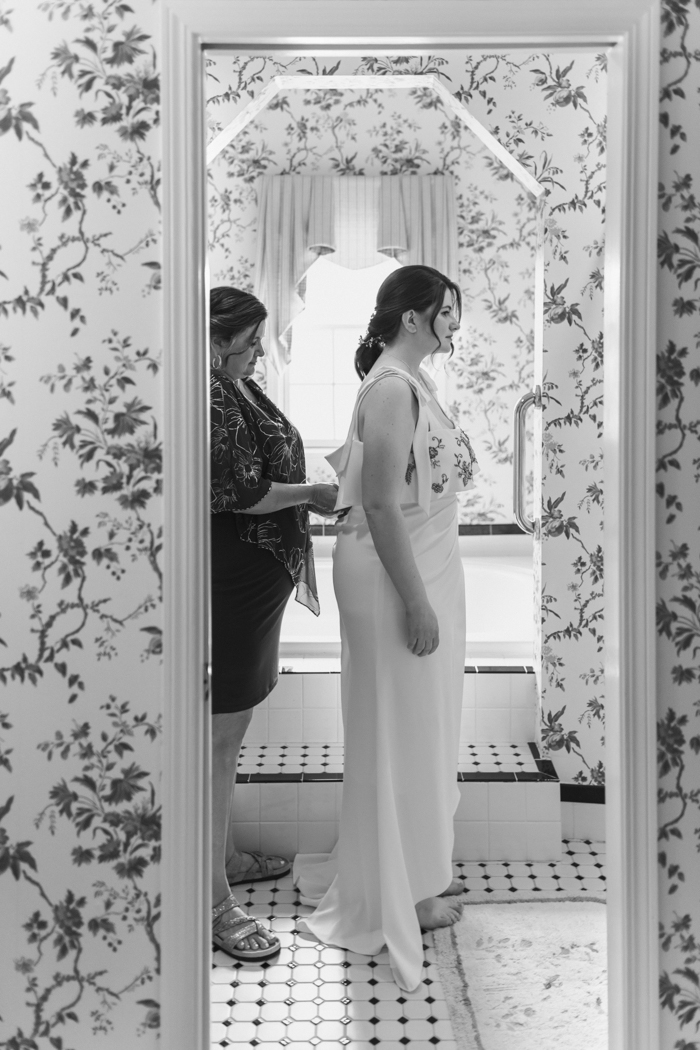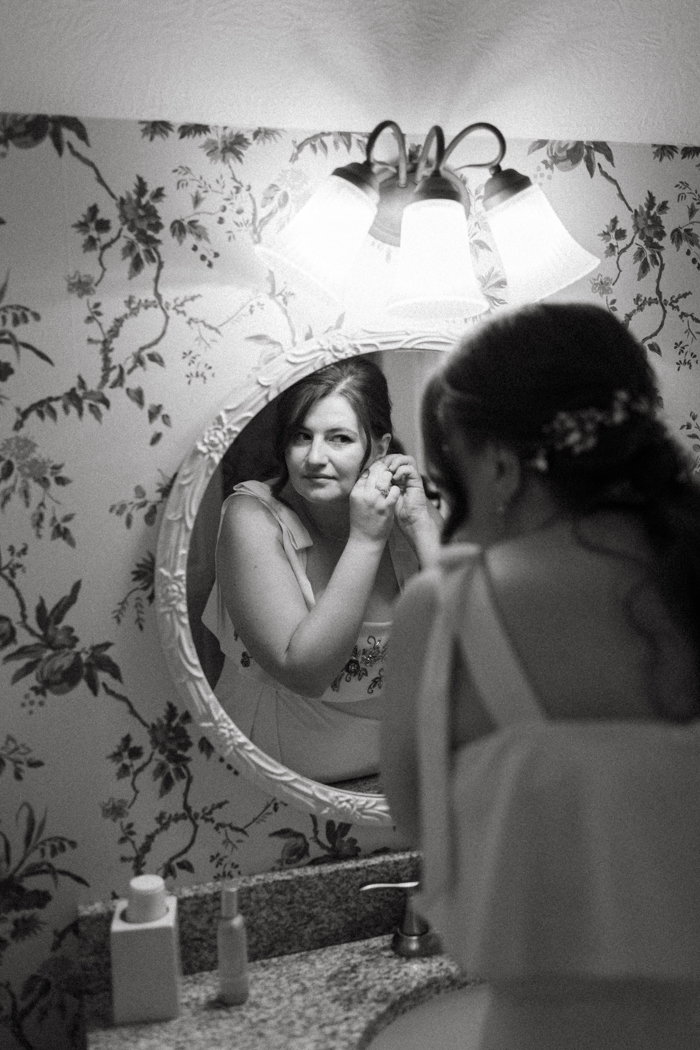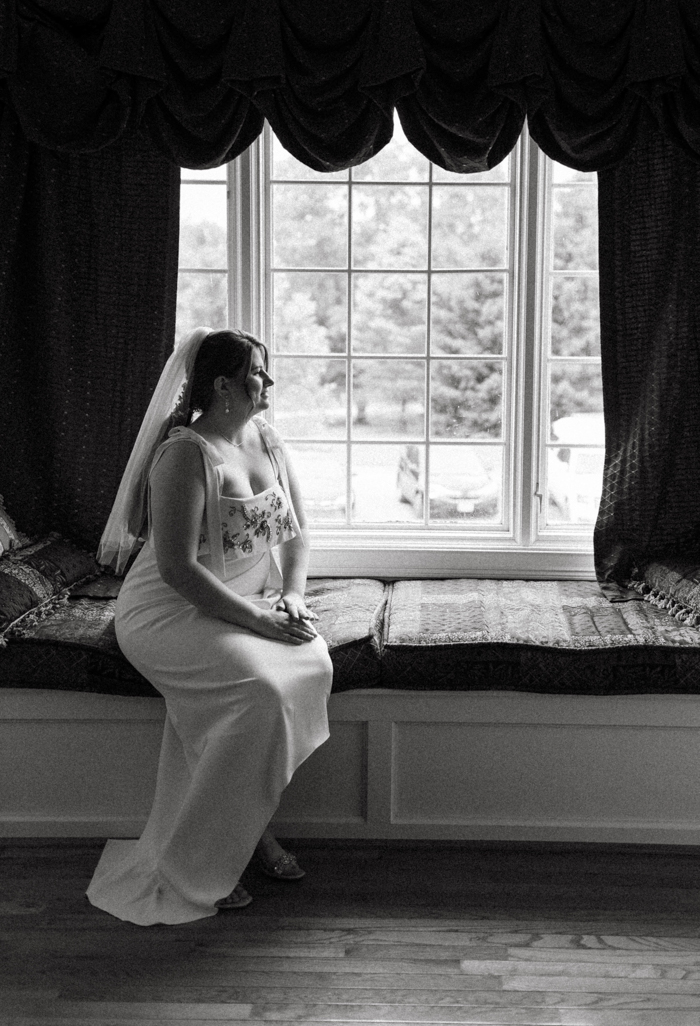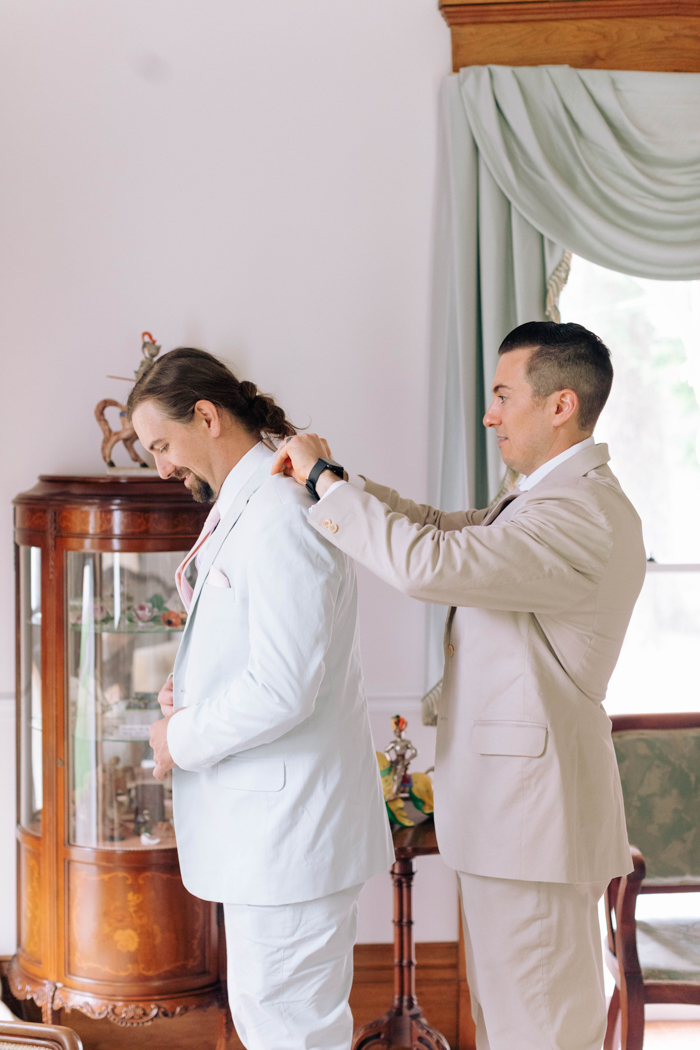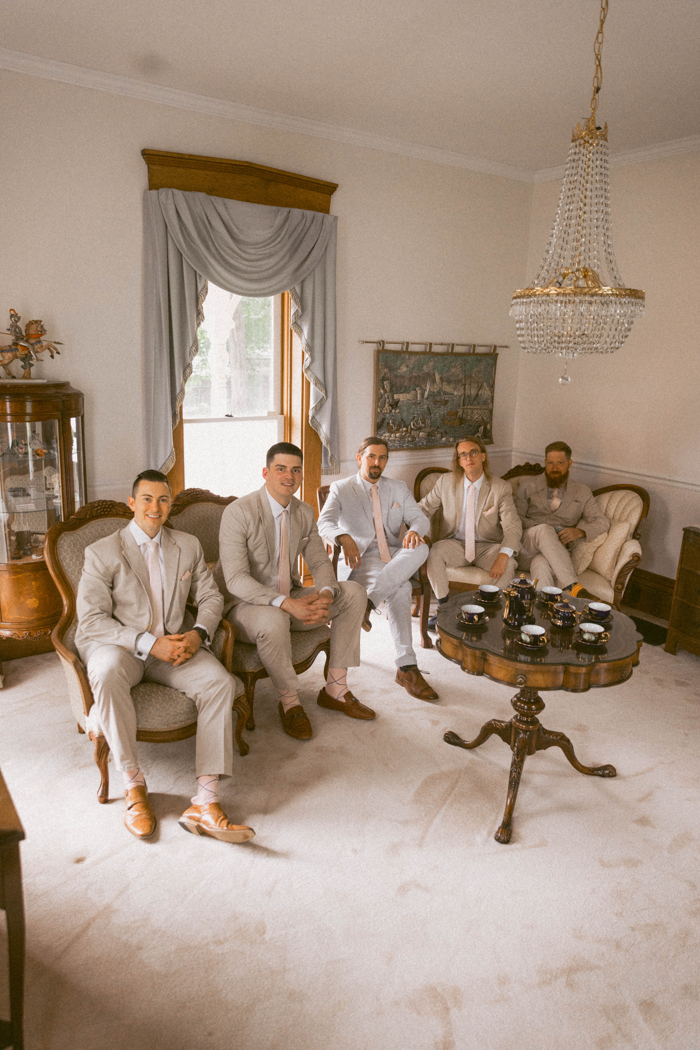 The Inspiration Behind Their Green Prairie Sod Farms Wedding
Our wedding was greatly inspired by our chosen locations and our desire to show our passion for art, family, and creativity. Being raised on classic 1990s wedding movies like Father of the Bride, My Best Friend's Wedding, and even The Parent Trap, it was always my dream to have a "classic" wedding with all the wonderfully traditional touches like a champagne toast, multi-tiered piped cake, and formal church service. The reception was held on the farm where I grew up. It was important to us that our wedding felt formal, although the reception was held outdoors. So we leaned into it and added vintage elements, such as the cocktail hour charcuterie boards displayed in the bed of two vintage Jeep Willys my grandfather had rebuilt. We had a lemon shake-up stand and kettle corn in adorable boxes set up in a vintage popcorn machine. We hung a 1940's quilt as the backdrop to our champagne tower. The small details really helped the day feel unique and special.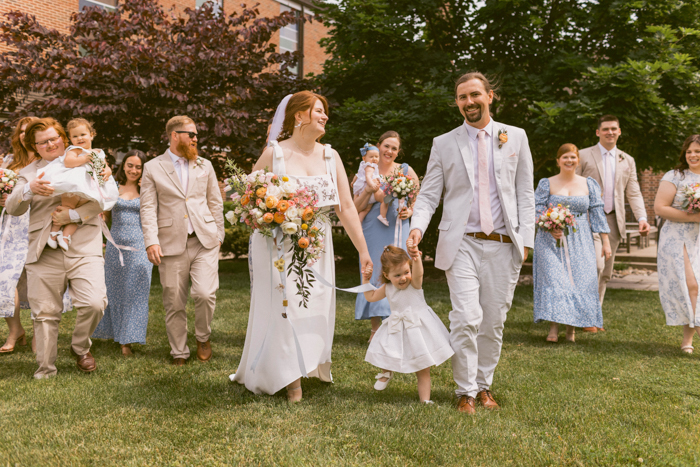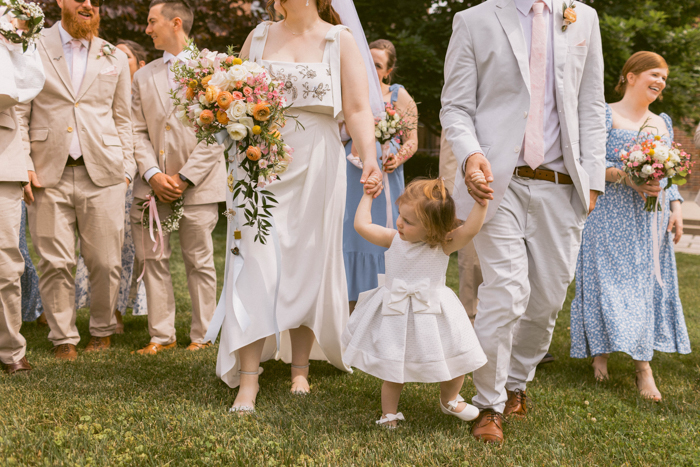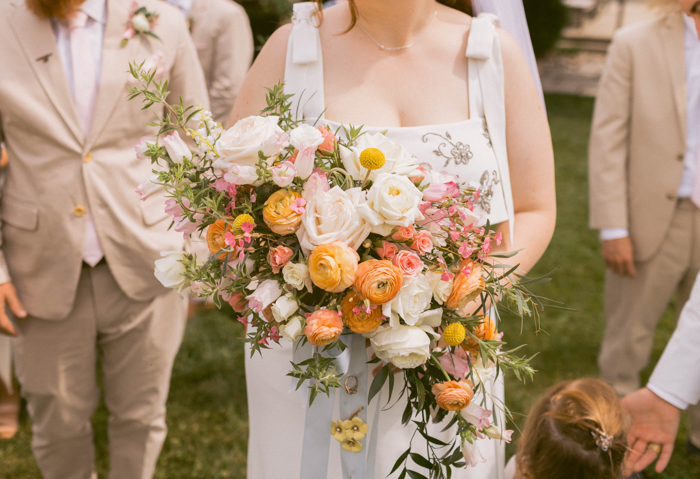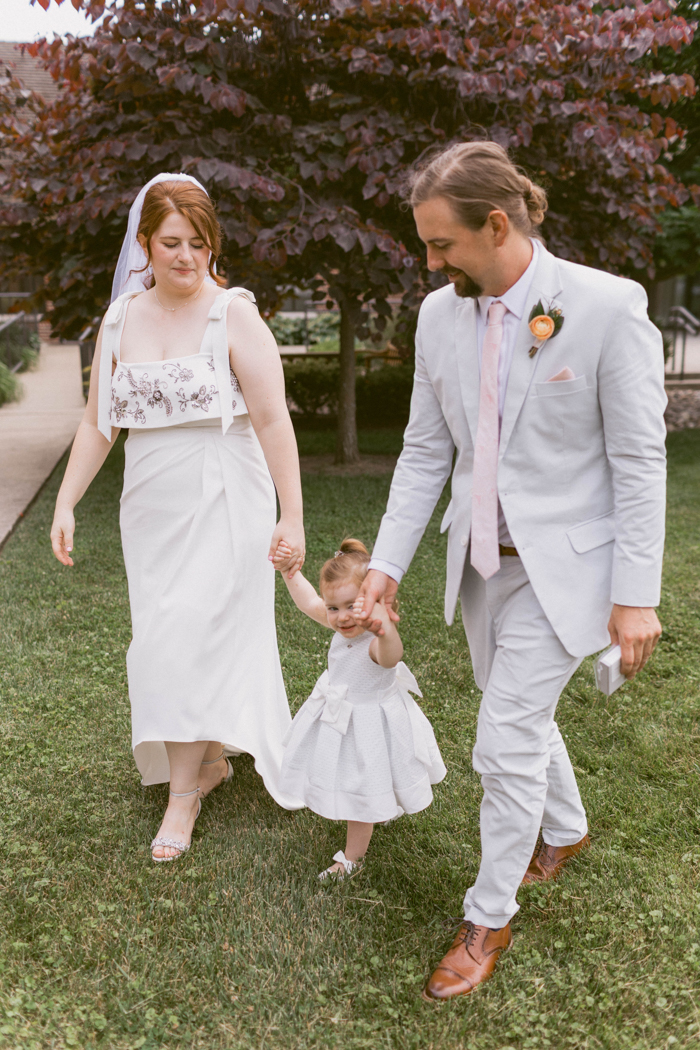 The Sweet Way They Included Their Daughter In Their Green Prairie Sod Farms Wedding
As you can imagine, there were so many incredible moments on our wedding day. One of the most memorable moments was giving our two-year-old daughter a locket to commemorate the day. She was so sweet and excited to have a special gift of her own. It's hard to describe how precious those moments with your child can be.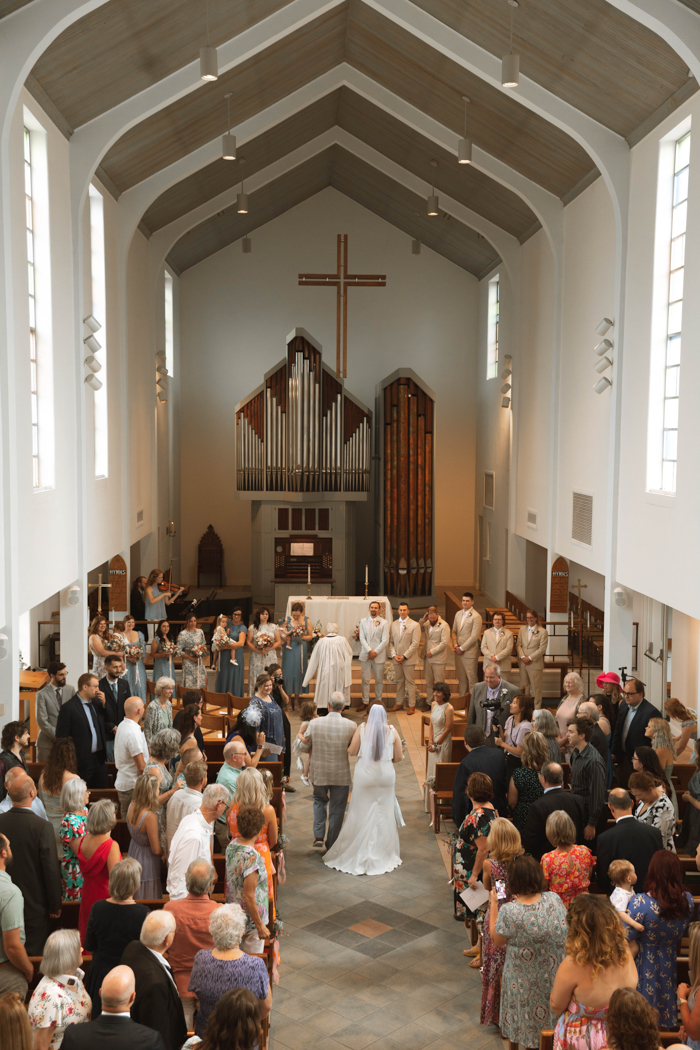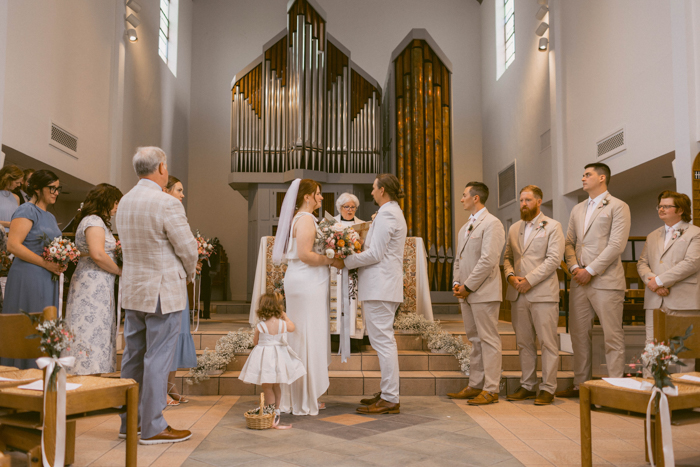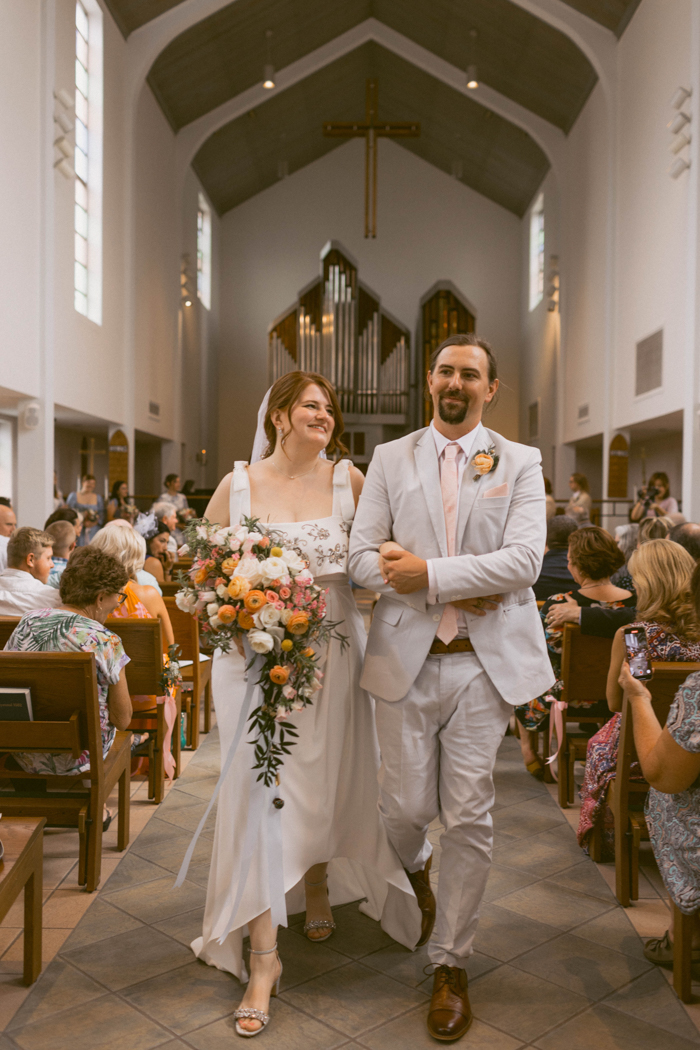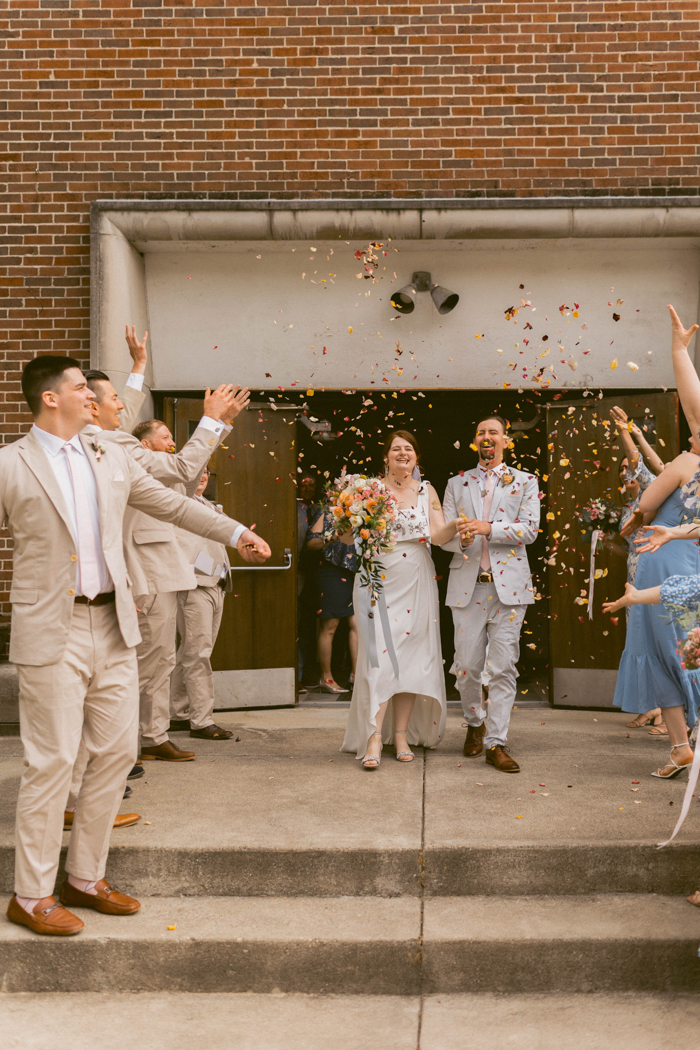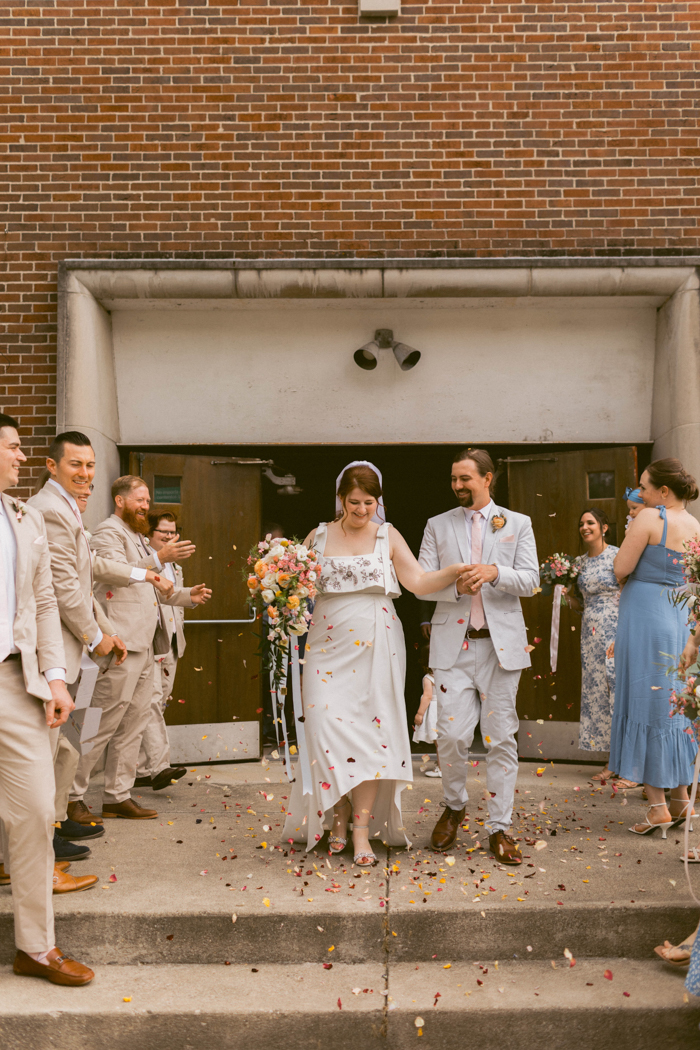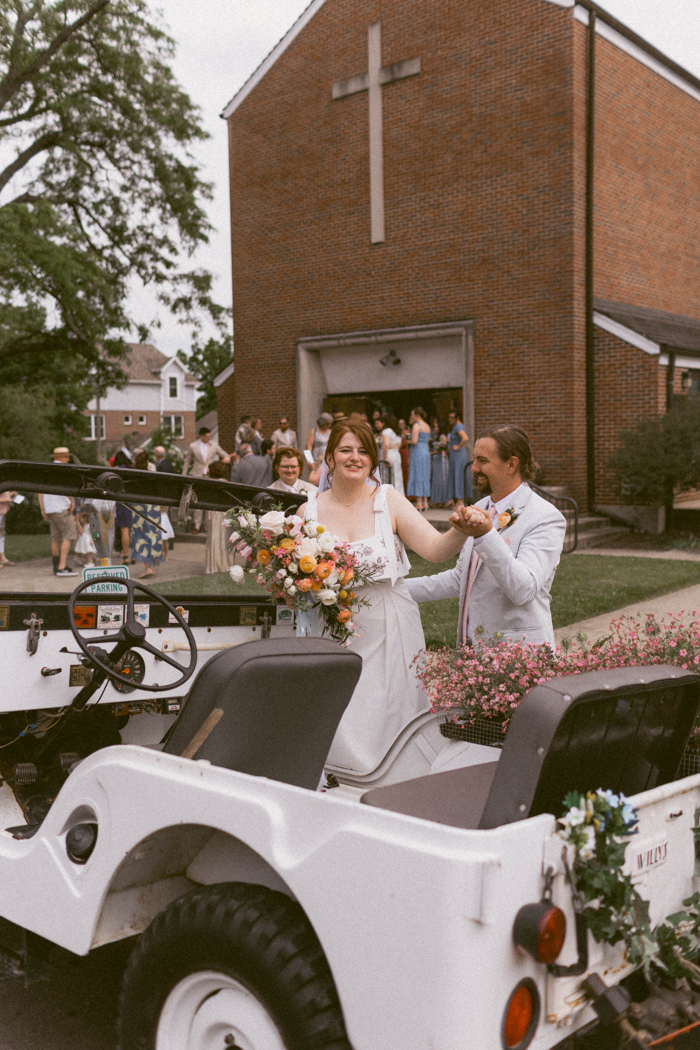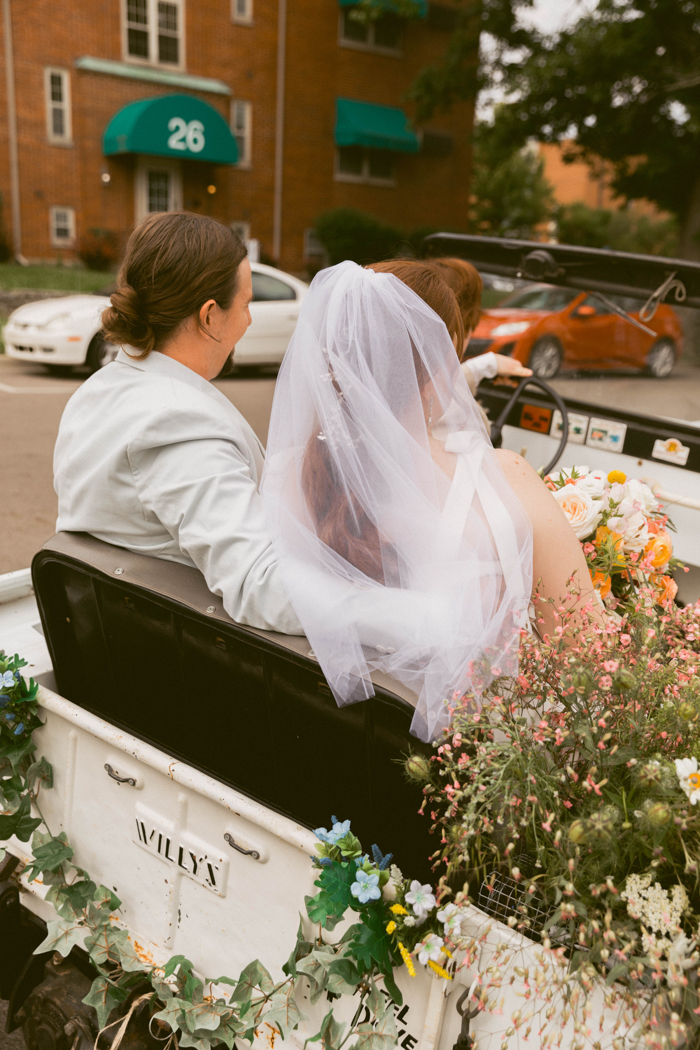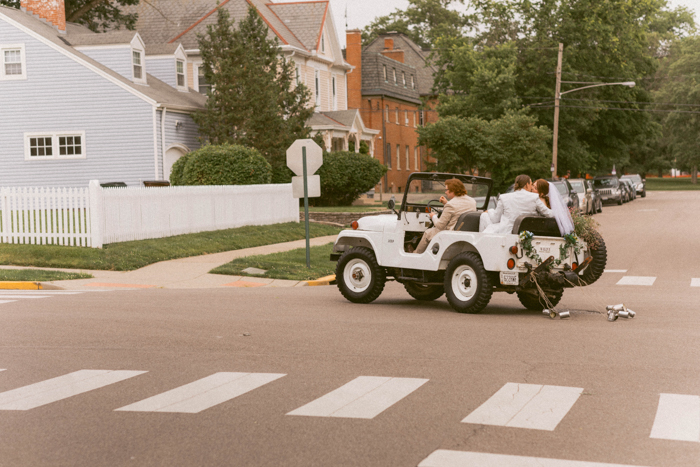 Honoring The Legacy Of A Loved One Through Their Getaway Car
An amazing moment of the day was when we hopped in our getaway car, another restored vintage Jeep Willy of my grandfather's, who passed away recently. It was important to honor his legacy because he's famous in the vintage Jeep world. Driving away from our onlooking guests as they cheered was so wonderful. It was the first time I could see their faces looking back at us. The ding-ding-ding sound of the tin cans rumbling on the bricks as we drove through uptown Oxford is a joyful sound I will never forget.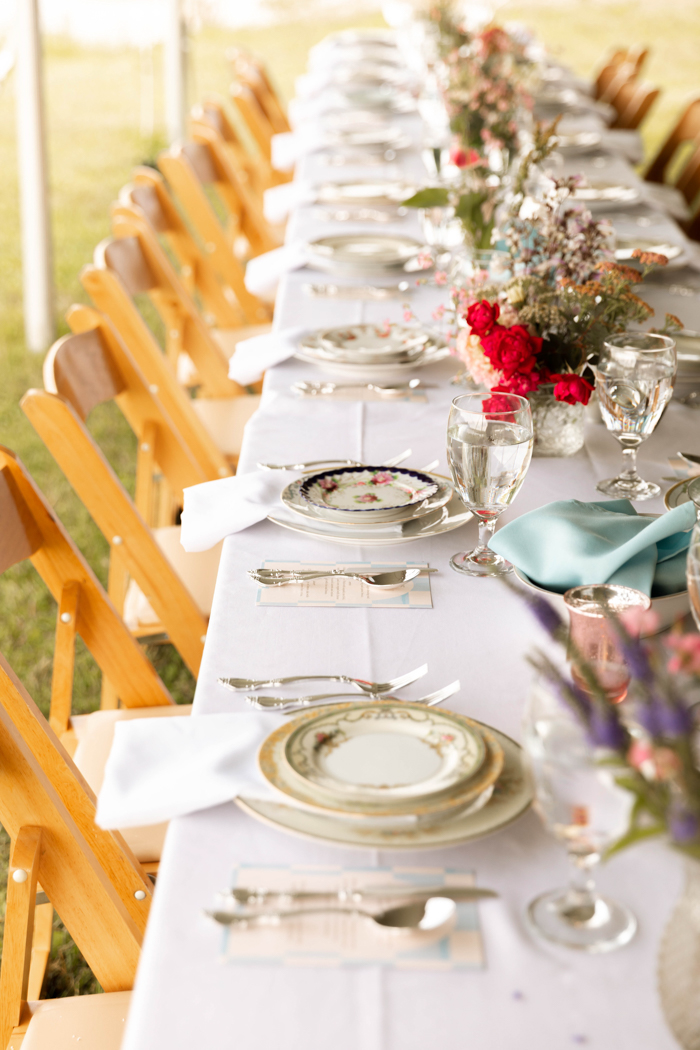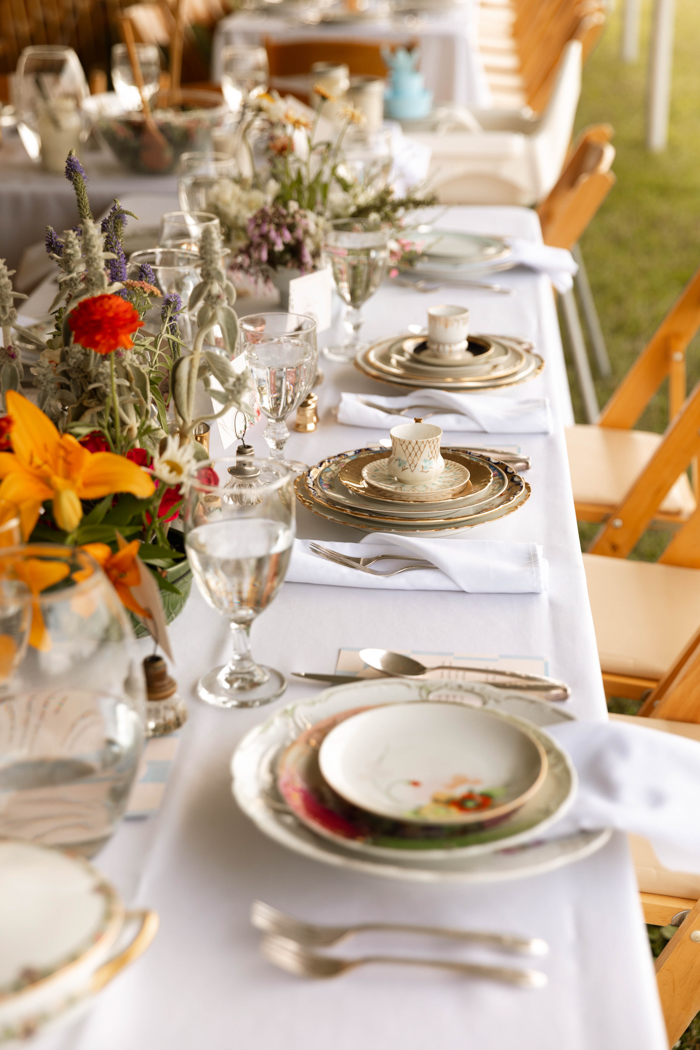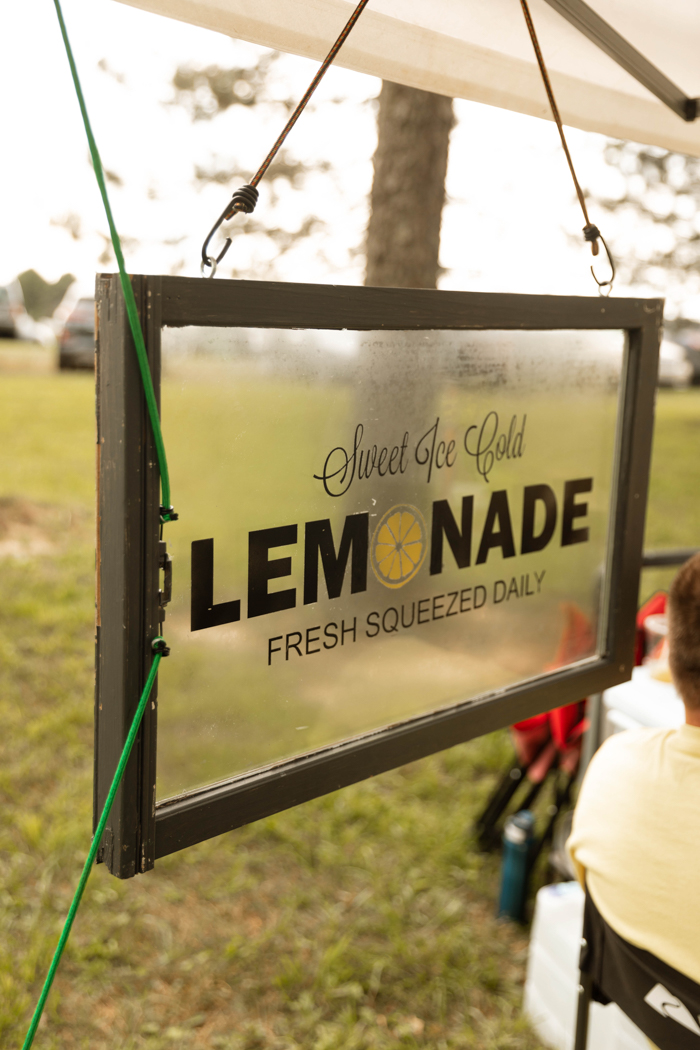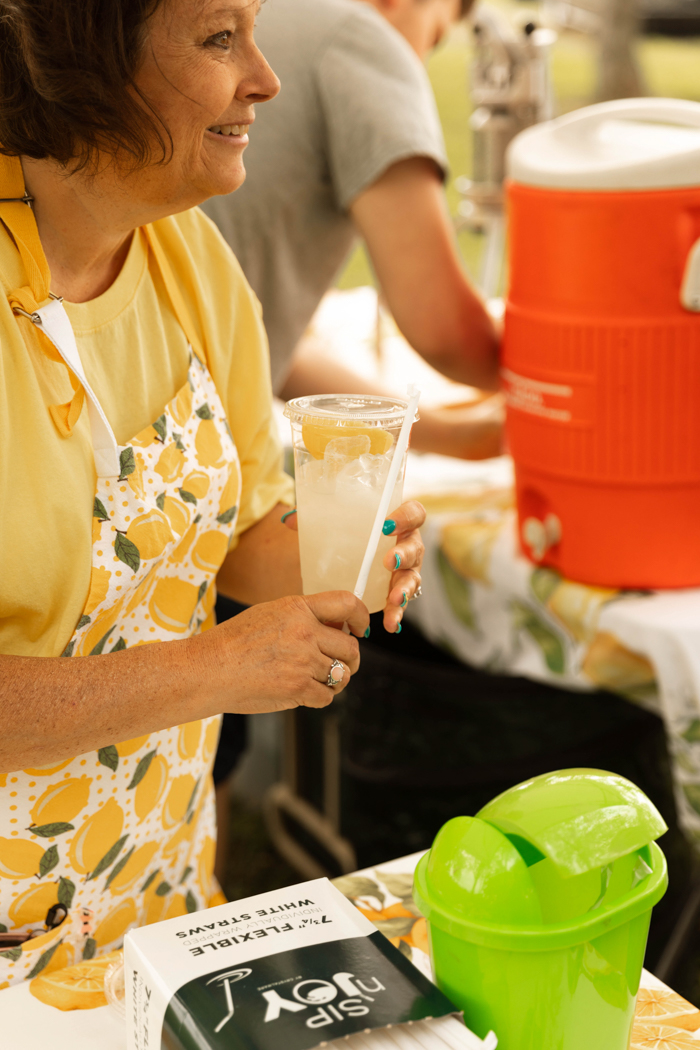 Bringing Their Loved Ones Together Through DIY Wedding Projects
I am so proud of how well my parents, mom's sister, cousin, our family, and our friends came together to create the most stunning reception. Many aspects of the wedding were DIY, and everything was absolutely gorgeous. We made the floral arrangements with the help of my cousin, who owns a flower farm. Unfortunately, just weeks before our wedding, her fields were wiped out by a storm, but we were able to get locally grown flowers from a neighboring farm. My cousin, grandmother, and aunt created gorgeous centerpieces in vintage vessels.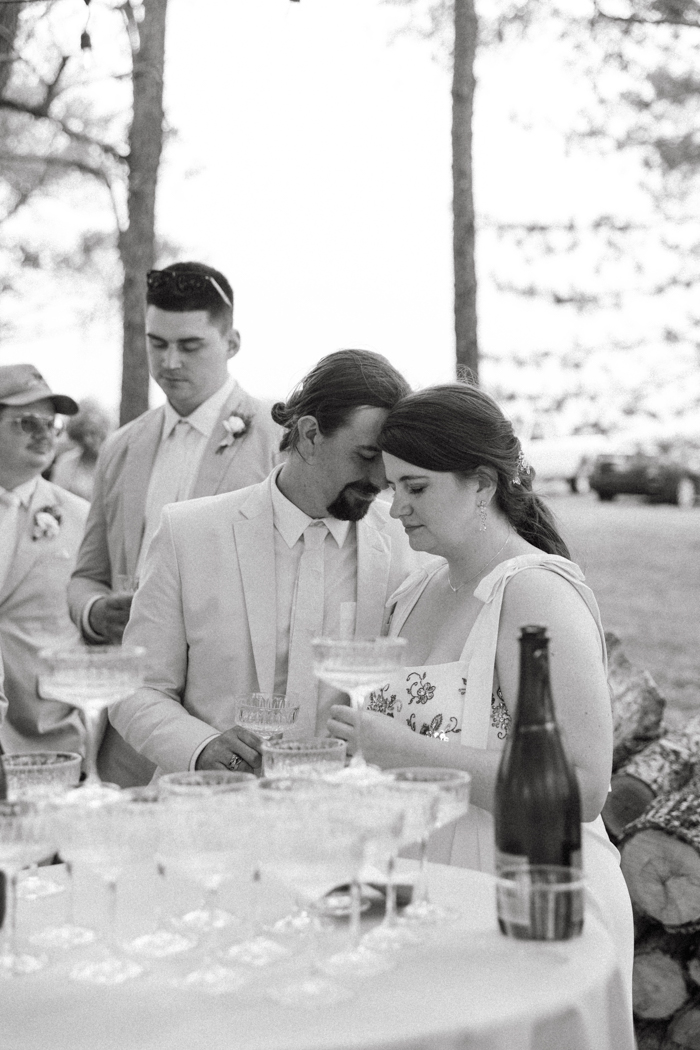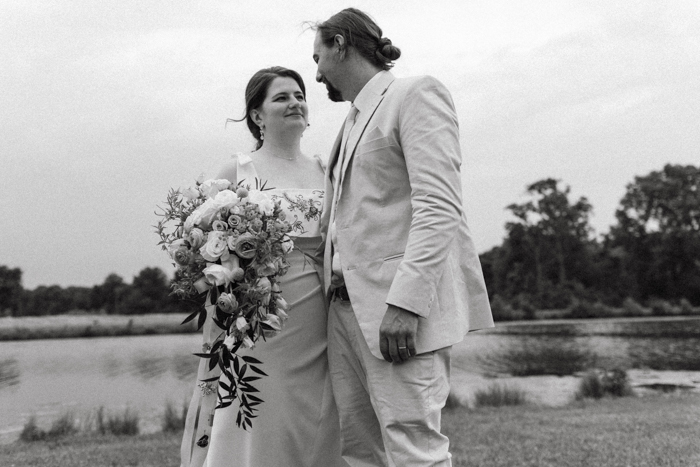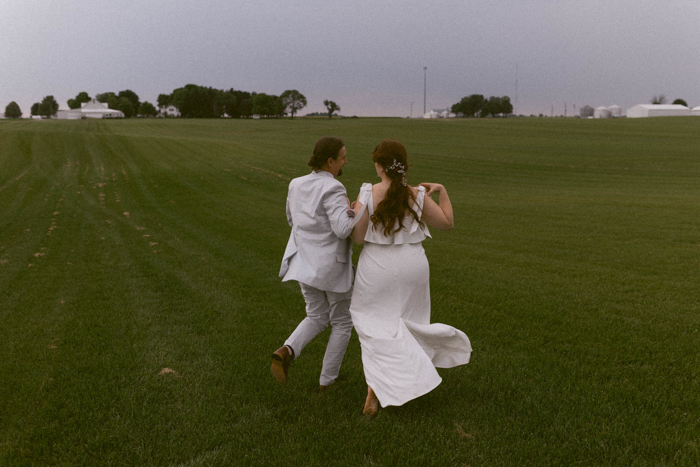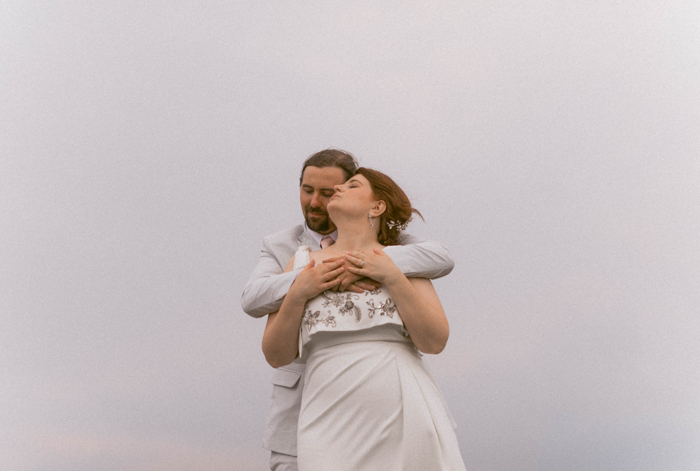 Relying On Their Parents For Wedding Advice
At the beginning of our wedding planning journey, we were open to receiving ideas from my parents. My parents also created a gorgeous wedding for my sister, so they had many great ideas for making the day extra special. For example, my mom had the idea to serve lemon-shake ups which was a huge hit. This led to my idea of also serving kettle corn, which made my dad pull out the vintage popcorn maker that belonged to my grandparents.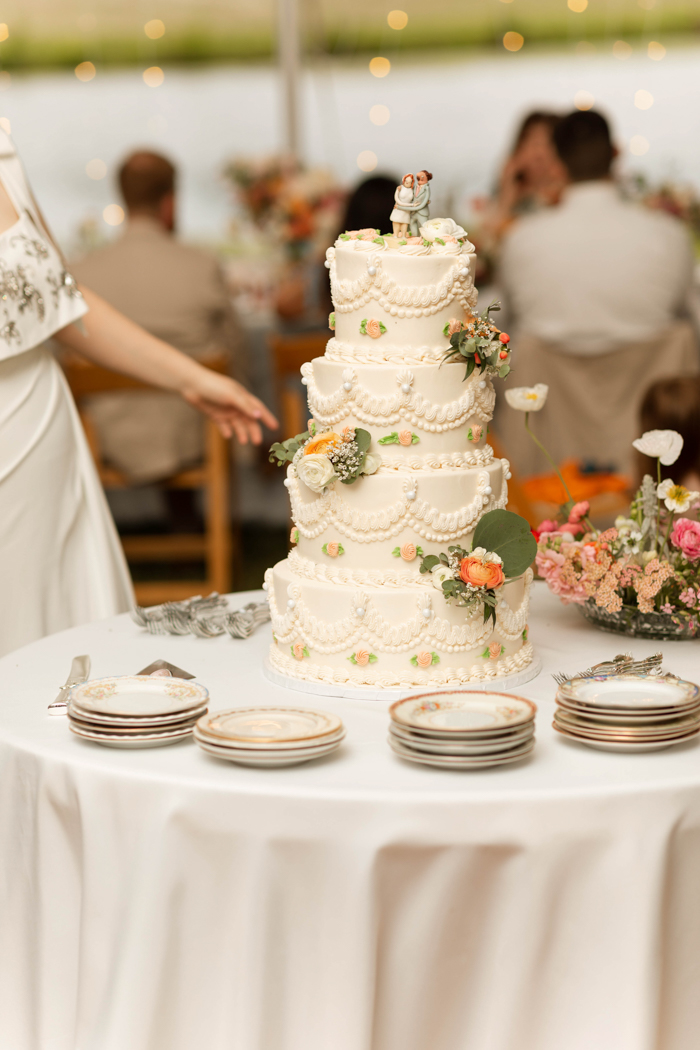 Supporting Friends' Small Businesses During Their Green Prairie Sod Farms Wedding
Our place settings were by a wonderful family friend who recently started her own business, A Proper Table. She assembled china place settings for each of our guests. Our cake topper was made by an artist and friend, Logan Reynolds, and has become a cherished souvenir. Our videographer is a friend who spent the weekend being my hype girl and biggest fan. All the vendors were fabulous at what they did—the bartenders, waitstaff, caterer, baker, and rental company.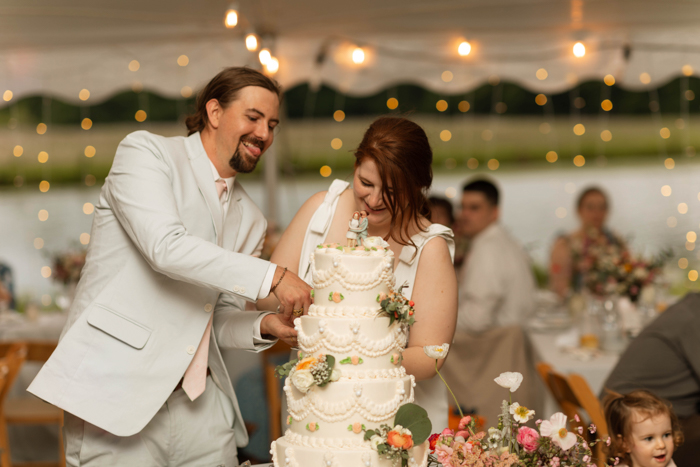 Congratulations to Holly and John on their uniquely vintage Green Prairie Sod Farms wedding. And a special shoutout to Junebug member Frankie Isabel for capturing every stand-out detail and heartfelt moment throughout the day. To see more beautiful celebrations, be sure to check out her profile in our directory of the world's best photographers.
There are lots of ways to put your own stamp on your special day. Just like this wedding, shared interests and family histories can be great sources of inspiration. Not quite sure where to start? From revamping traditions to DIY projects, check out our guide for ideas to make your celebration unique and unforgettable.