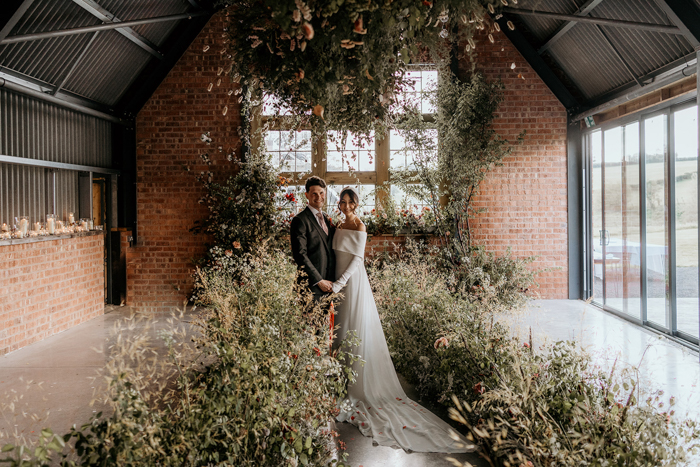 Right from the start, Stephanie and Bryn were determined to have a wedding that was uniquely theirs. They had one goal in mind, and that was to create a visual spectacle and to throw an incredible party. And they totally succeeded! From the standout florals and unique decor to the chic fashion and playful props—their Giraffe Shed wedding weekend turned into a magnificent festival-like experience.
When the pair explored venues, they immediately felt the shed was the perfect fit. It provided the perfect blank canvas to add their personal touch. For their ceremony, they filled the space from floor to ceiling with wildflowers and brush, transforming it into a scene that can only be described as a dreamy shrubland. Switching things up for the reception, they added a mix of an all-white tablescape with gold touches alongside long wooden tables and benches. They wined and dined in this whimsical setting. And to top it all off, they ended the festivities with a spectacular burst of confetti.
They infused every aspect with their own unique style and personal touch. And what's even more impressive is that they went the extra mile to plan an eco-friendly celebration. If you're looking for wedding inspiration and want to learn about how they made this one-of-a-kind special day happen, keep scrolling. Louise Griffin has beautifully captured every detail and more.
The Couple:
Stephanie and Bryn
The Wedding:
Giraffe Shed, Wales, United Kingdom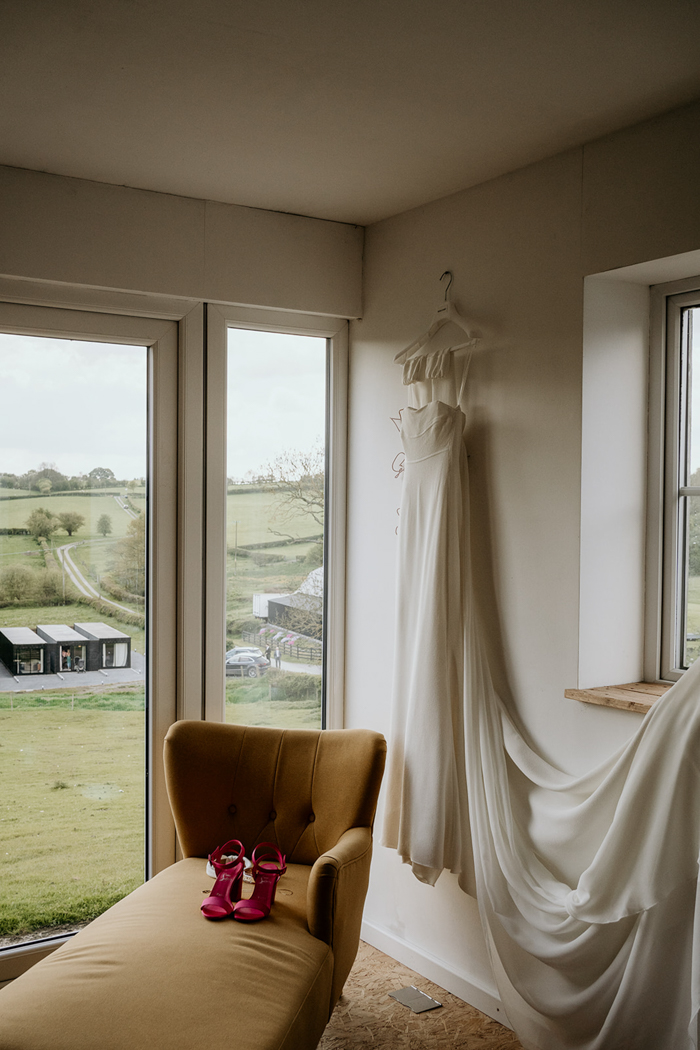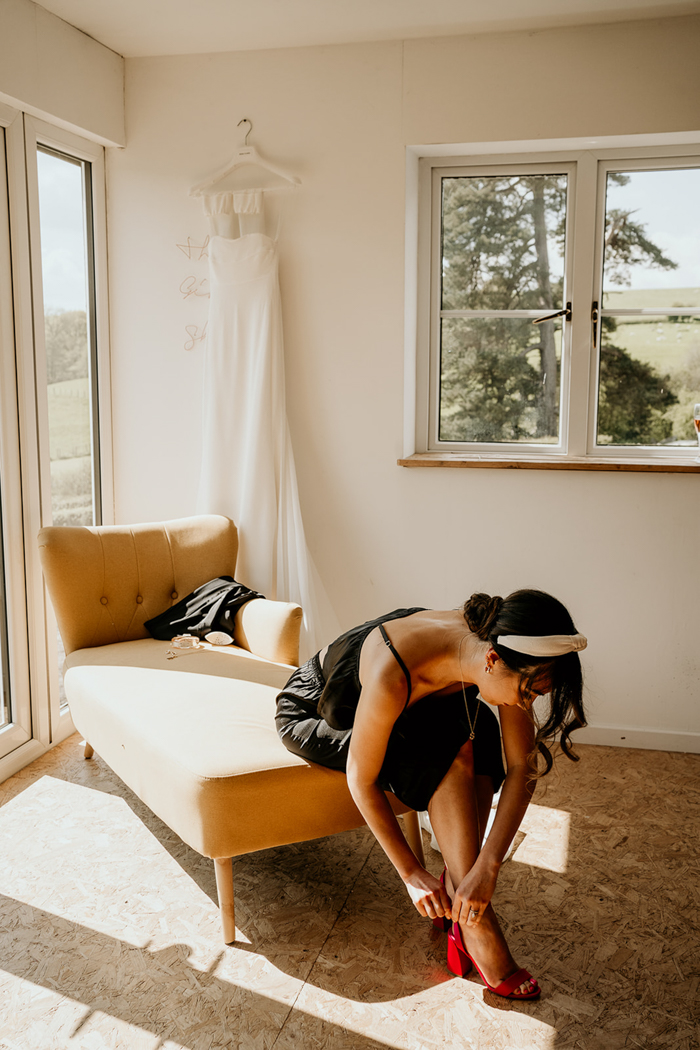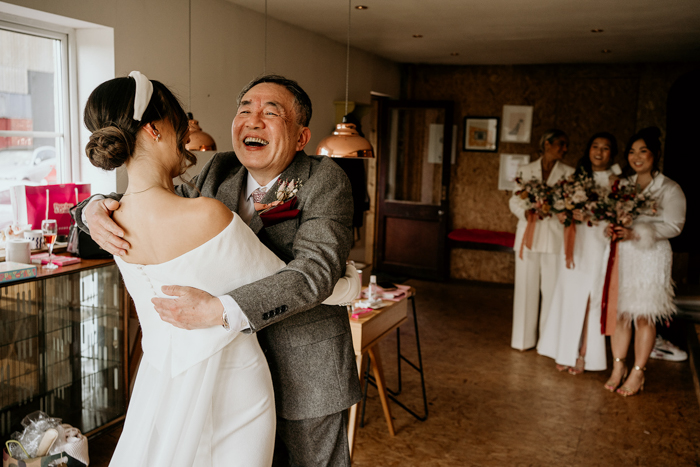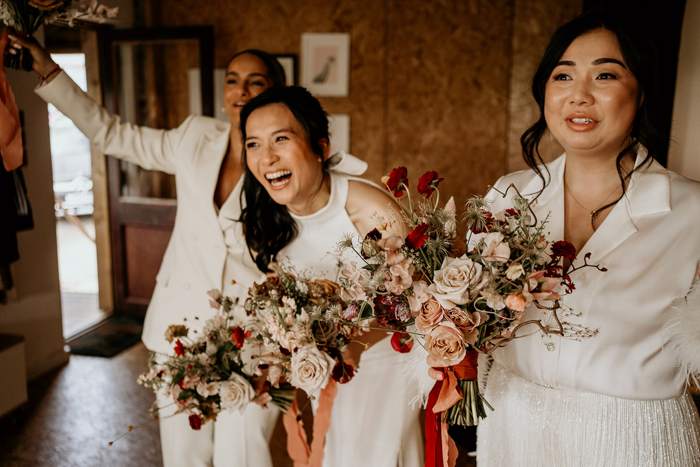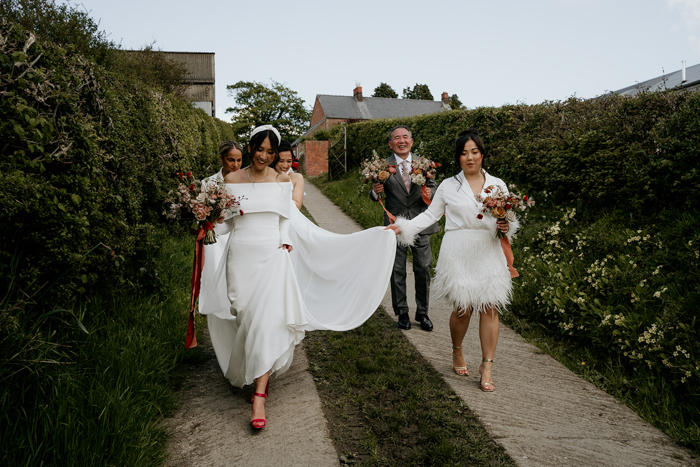 The Journey to a Giraffe Shed Wedding
Right from the start, we thought about having a destination wedding ceremony followed by a big party in the UK. However, we soon realized that we would also have to have a civil registry in the UK, which made the abroad wedding redundant. So, we chose a small family ceremony on day one and a big party for everyone on day two. We looked for places that could host an entire weekend. Since Bryn is from South Wales, we wanted to get married there. We loved that it was a blank canvas we could put our stamp on. The venue and its owners, Hannah and Neilo, completely matched our vibe and personality. Once we locked in The Giraffe Shed, the vision of what I wanted to do with the venue came naturally. We focused on good food, music, making guests happy, and my love for florals and decor. We got ideas from other couples and online. We wanted to make the place feel like being outside. Our goal was to give guests a unique experience, and that's what guided all our choices.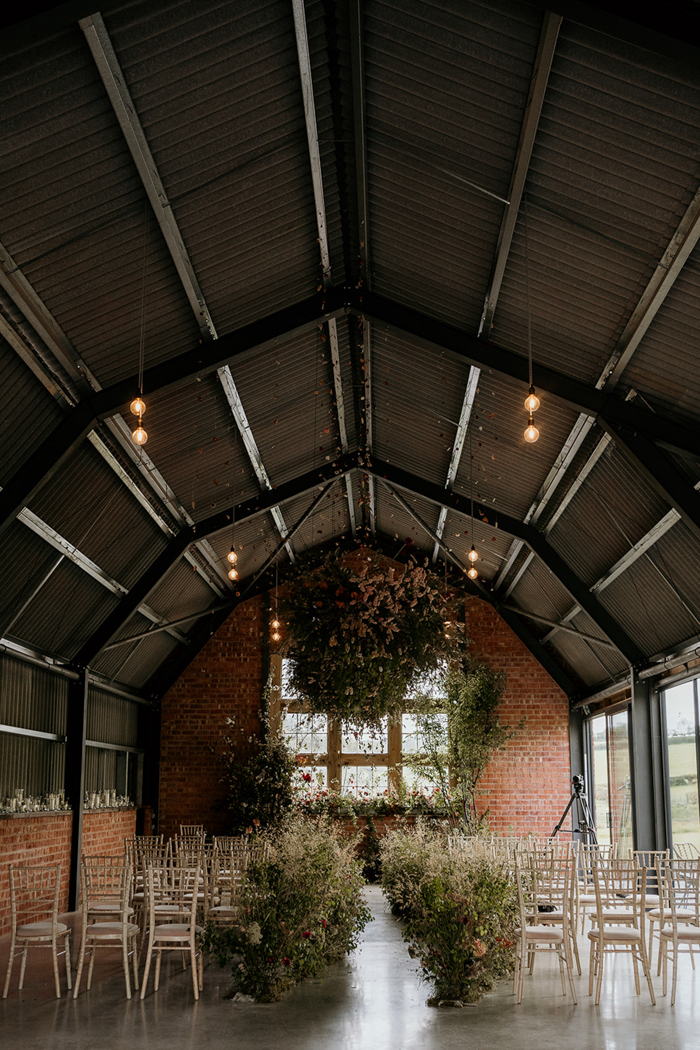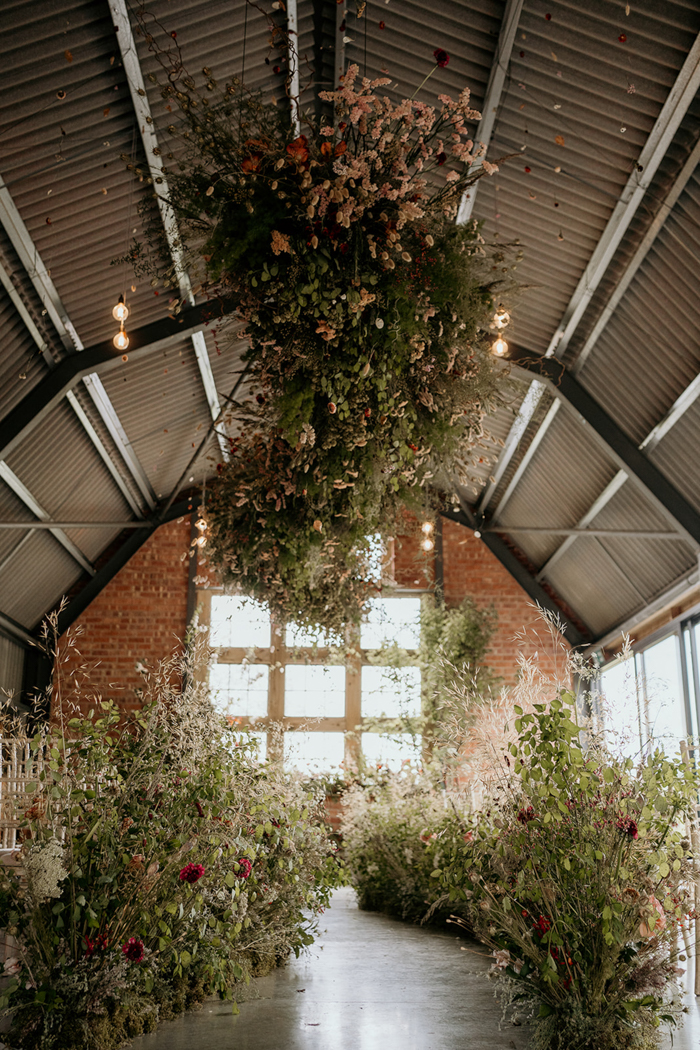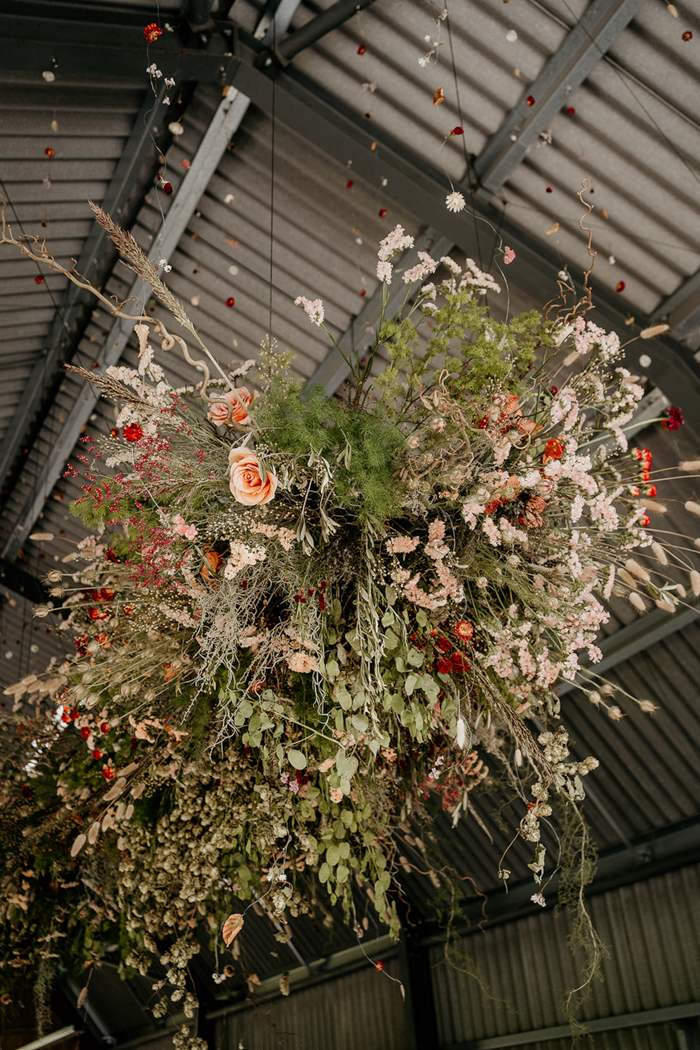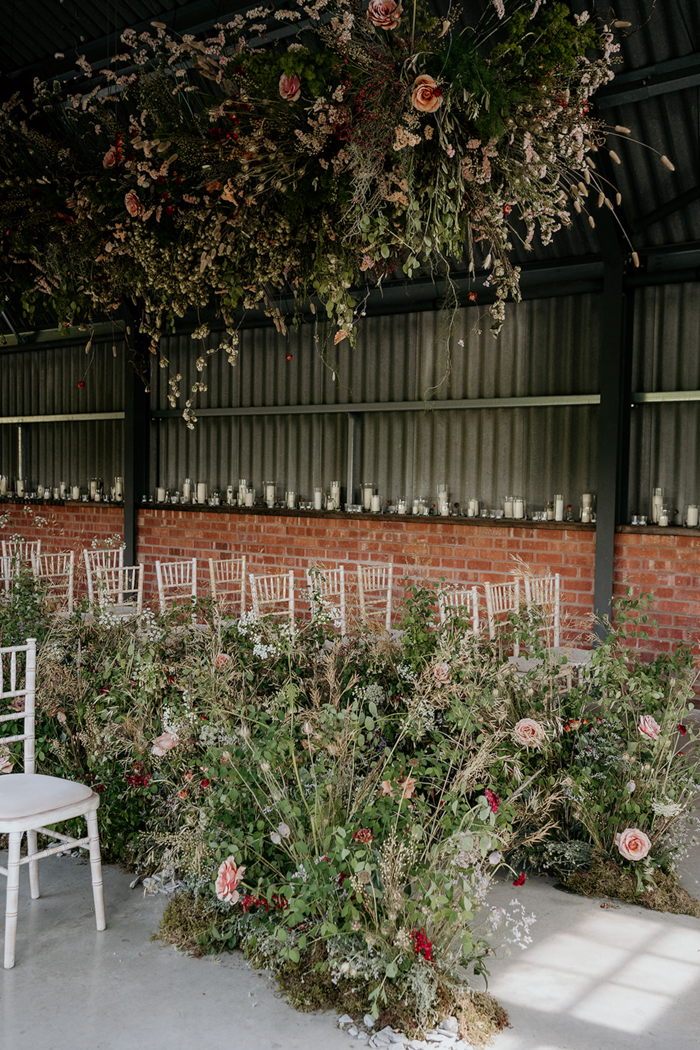 Wedding Planning: Hire A Planner
Our main advice is to ensure that you remember what is most important to you regarding your wedding. There are no rules and no rights or wrongs. If your budget can stretch to it, hire a wedding planner. Planning a wedding is a full-time job and can be very stressful, particularly in the last few months. But if you cannot afford it, do not worry! It can be done, and we are proof of that. For me, I just needed to visualize and write everything down in as much detail as possible. I ended up with one document that dealt with all timings and styling. I then shared this document with all of my wedding vendors so that everybody was on the same page. We also, of course, had a spreadsheet which we updated regularly.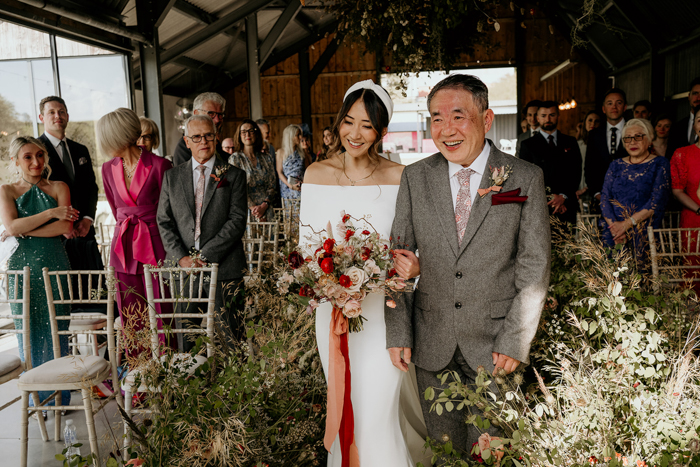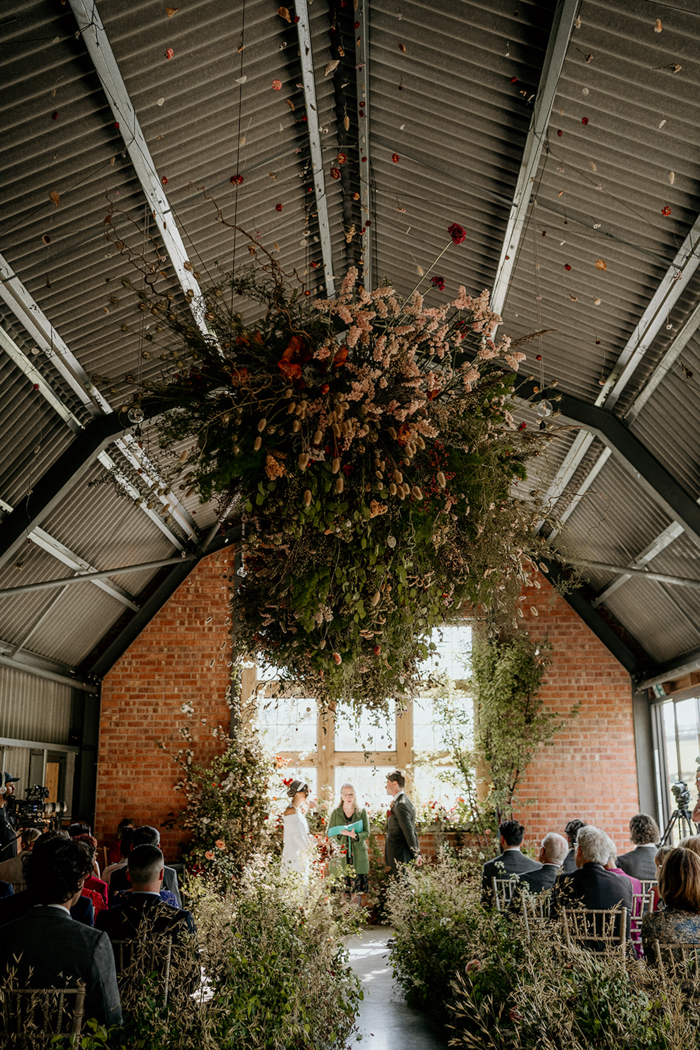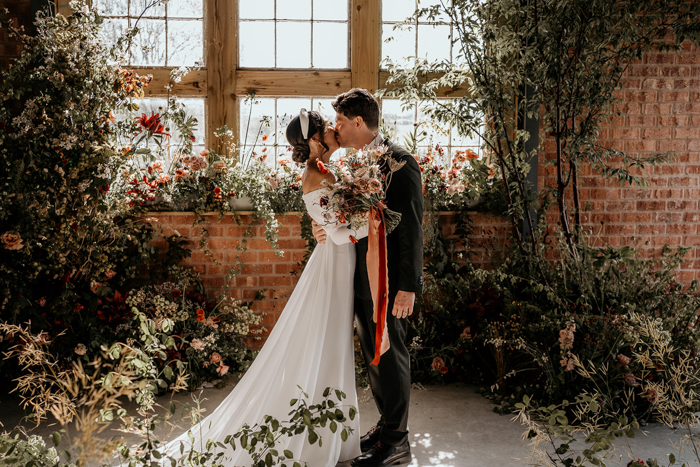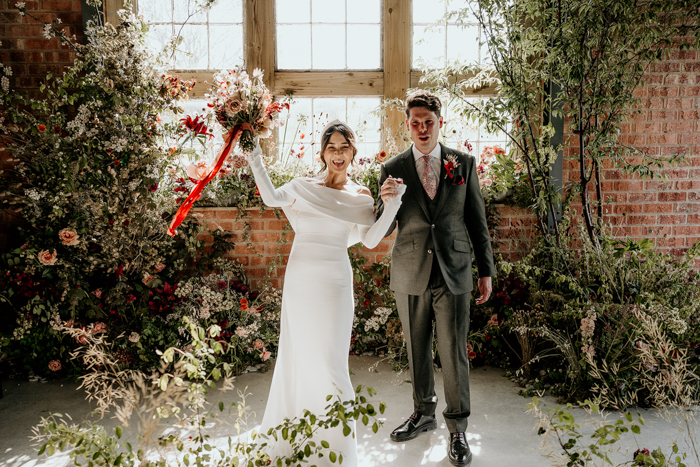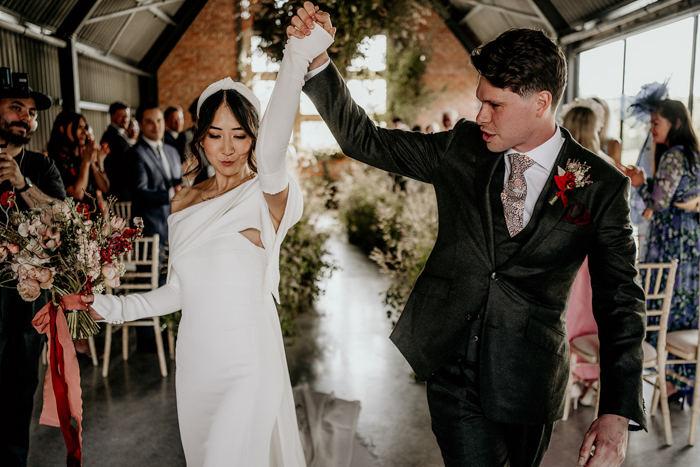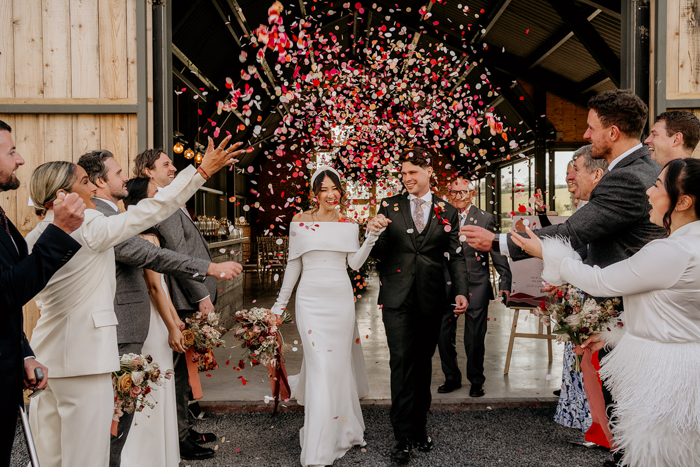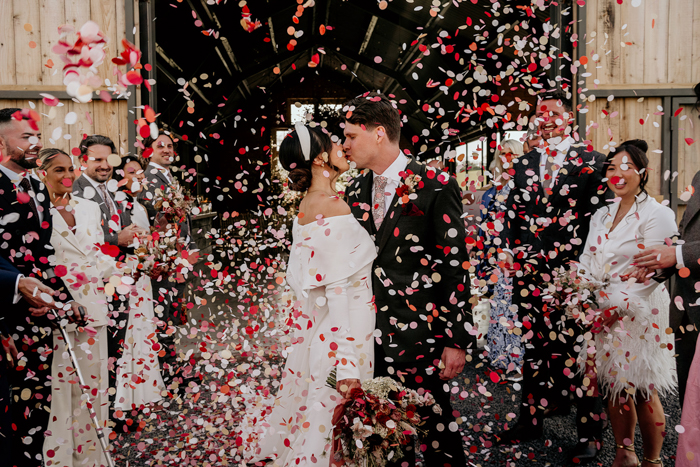 Making Eco-Conscious Choices Starting With Repurposed Florals
Our main eco decision for the weekend was repurposing the florals, particularly those from the aisle. We used the same florals throughout the weekend, changing the style as the room was turned around. Every bit of foliage and flower was visible for every part of the wedding. The moveable florals began as a curved aisle leading to the living wall and snaking under the hanging installation. They were then moved to sit inside the U-shaped table for our wedding breakfast. On day two, those florals were positioned all over the venue—around the welcome sign, at the bottom of the escort wall, at the ends of our tables, and in front of our top table. They really were the star of the show.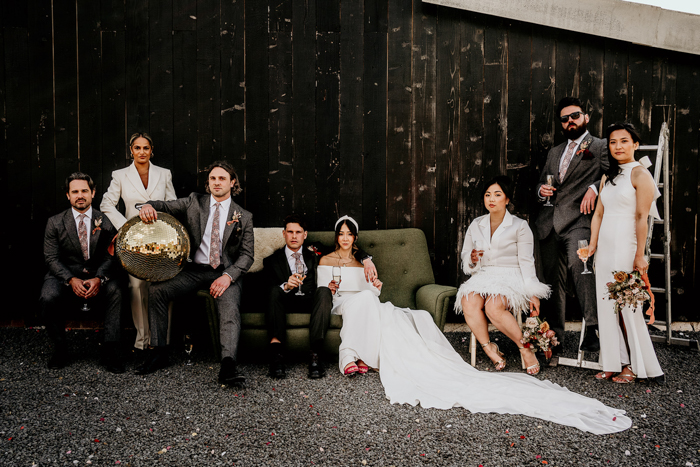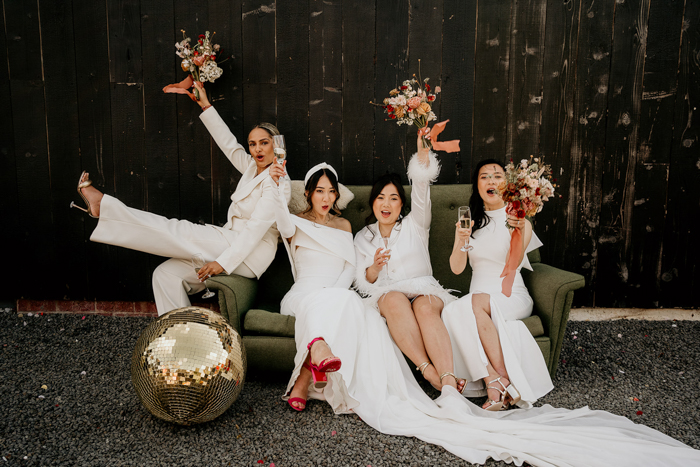 Creating A Seating Plan Wall Decor That Doubled As A Photo Backdrop Wall
We were extremely happy with how our seating plan wall turned out. Which we sourced, printed, and labeled ourselves. It was important that this felt personal, so we tried to use photos of us with each of our guests over the last eight years. Again, there was a further interactive element, as guests had to pull their pictures off the wall to see their table number. It meant they could keep their photos and clear the wall to be used as a backdrop for the photo booth on day two. The florals were the standout element of the weekend, but what our florist created here for this space was truly extraordinary.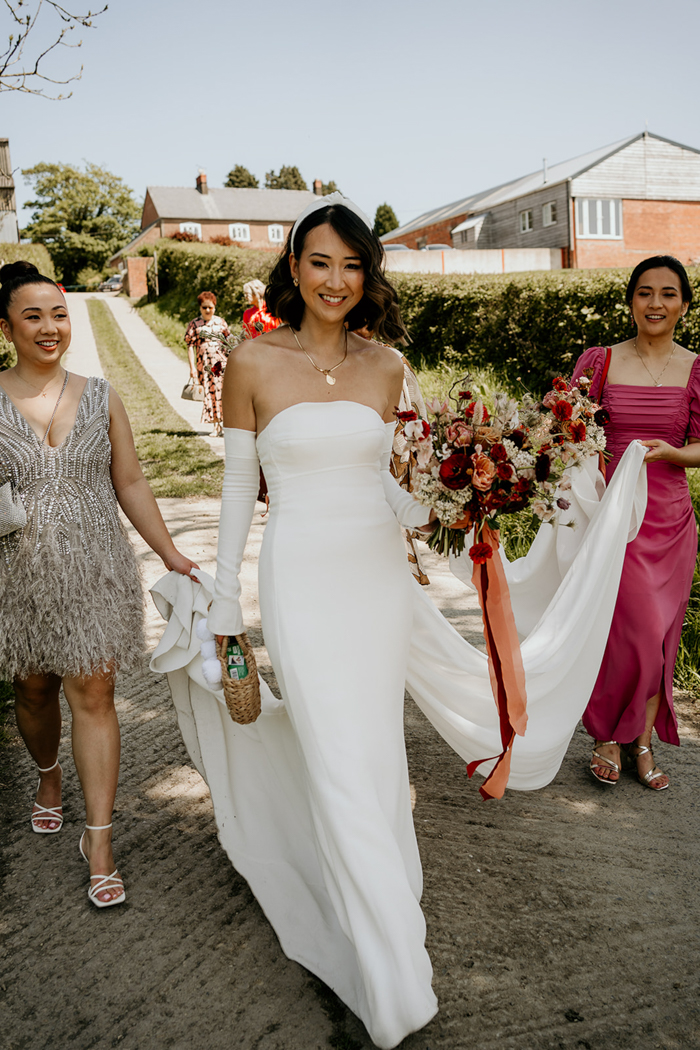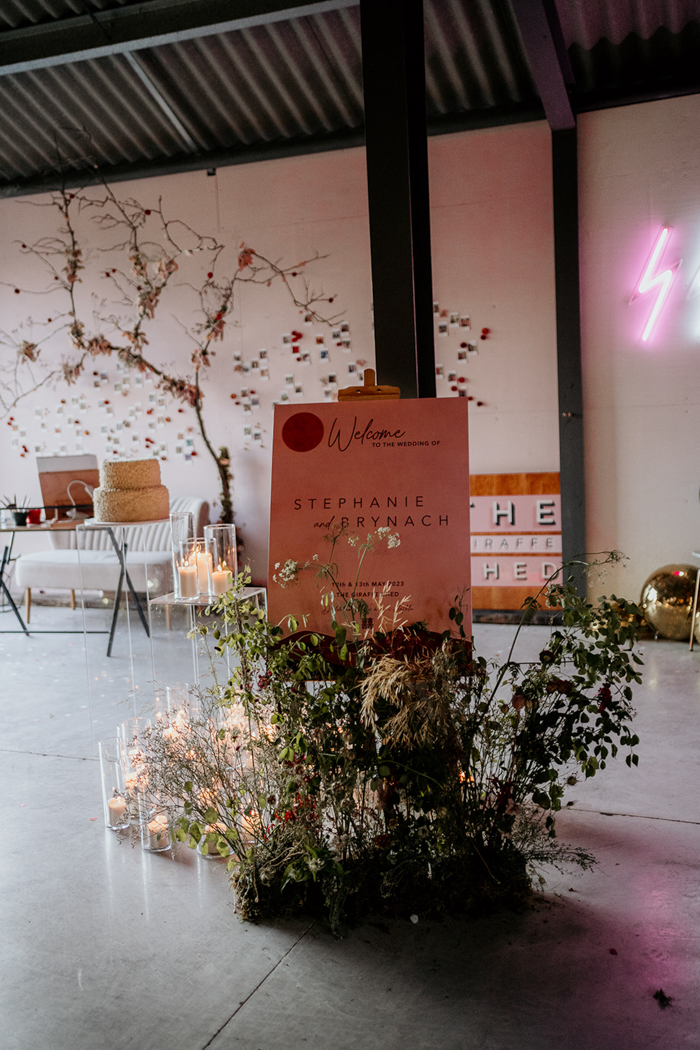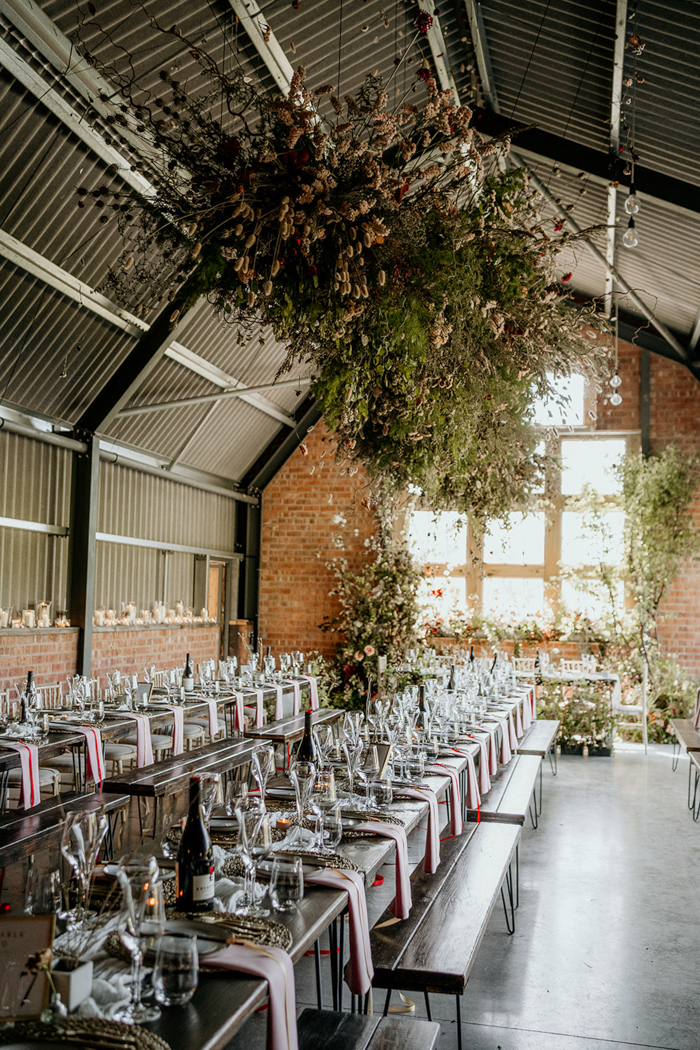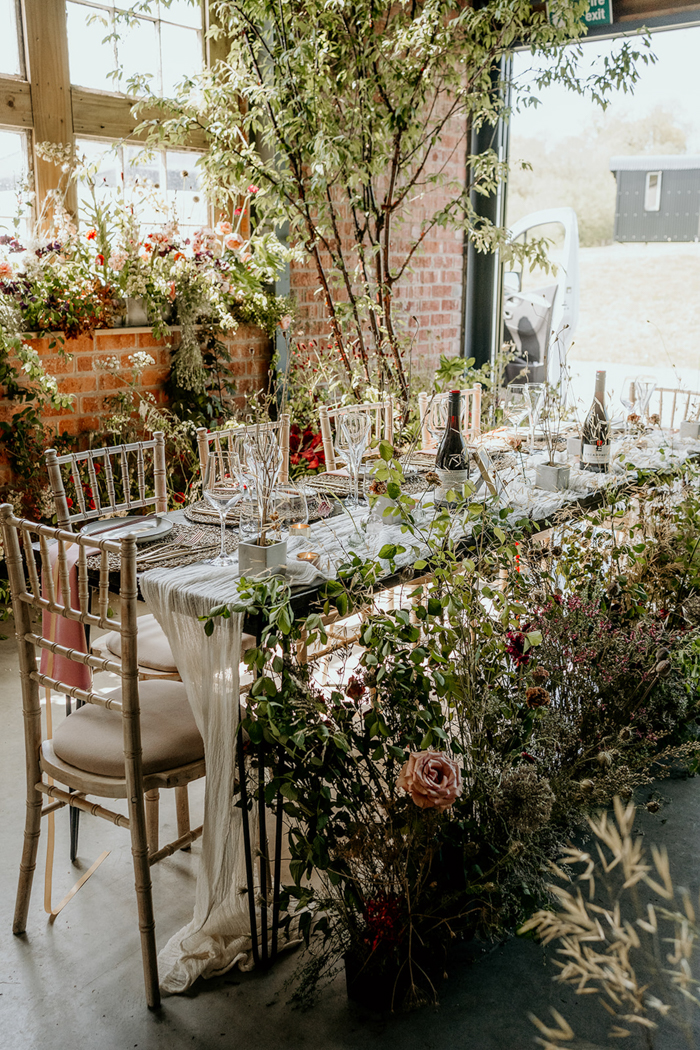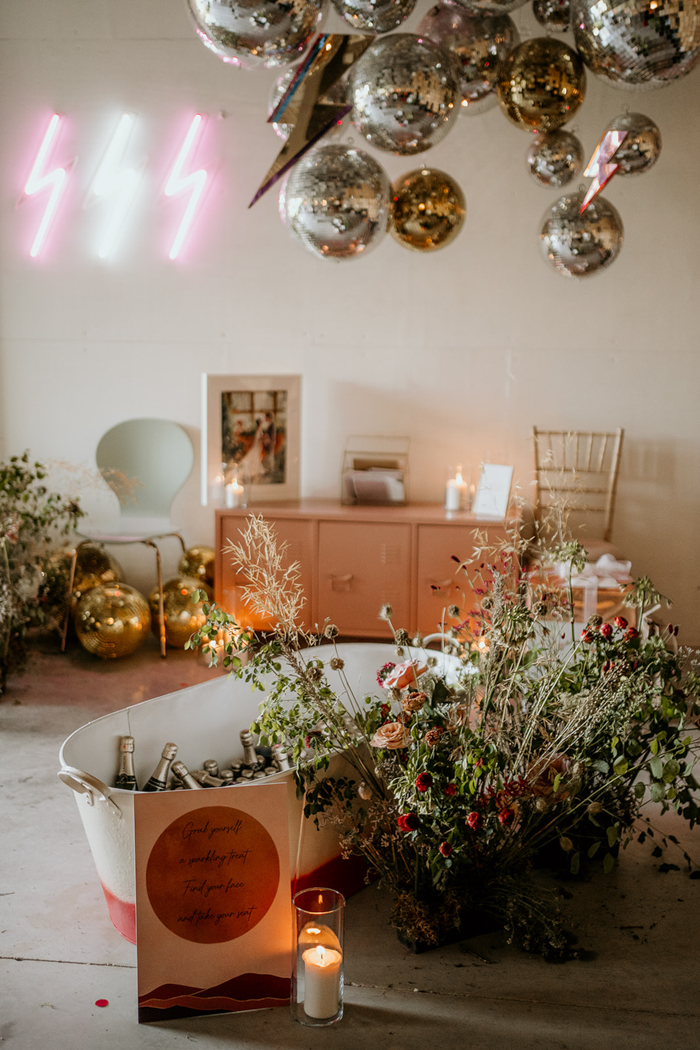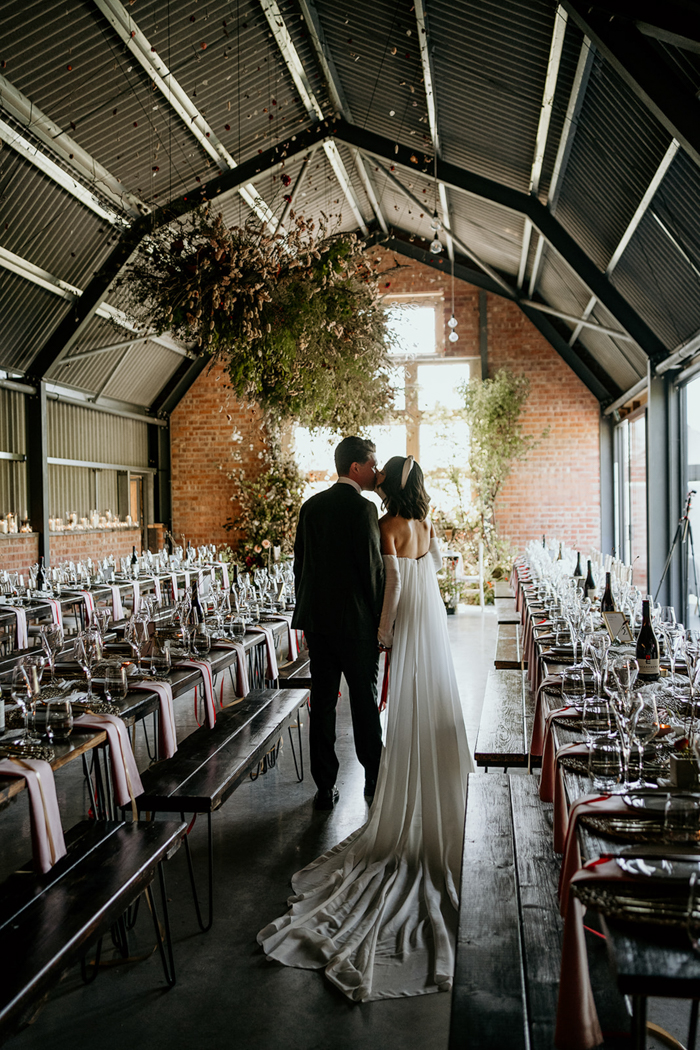 DIY Elements That Reflected Their Personalities
We planned the wedding from start to finish, and we did incorporate lots of DIY elements. After making a wedding website through which we sent our invites, we used the theme and color palette throughout our wedding stationery. We designed all of the stationery that Bryns created using his technical skills. We also made our lawn games, including a "Put a ring on it" ring toss and corn hole. We made the cornhole boards with a Welsh leek on one and bamboo on the other to represent each of us in an unconventional way.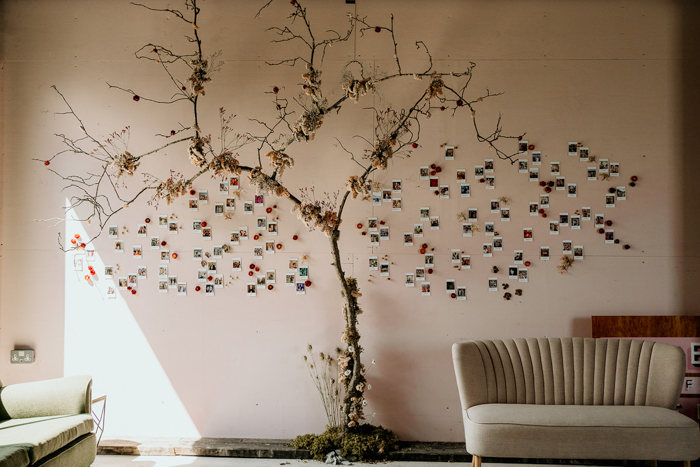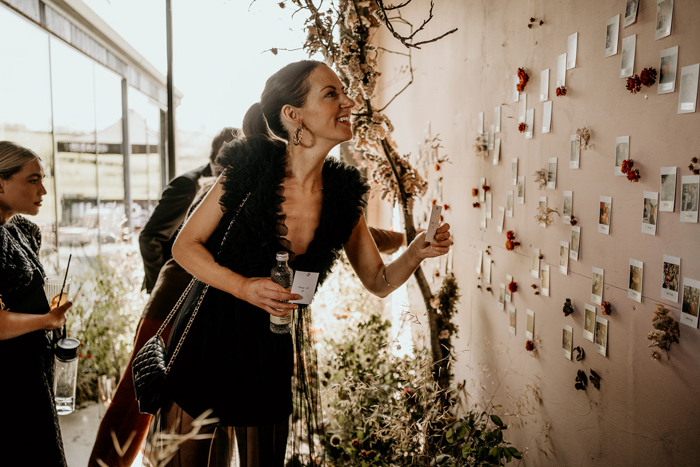 Incorporating The Bride's Chinese Heritage Through Multi-Purpose Personalized Chopsticks
We married in beautiful Wales, but we're proud of how we incorporated elements from our heritages and cultures. We did not intend to have wedding favors initially, as we didn't want to spend money on something that may have been wasted. However, we also felt the same way about our place cards. In trying to come up with a sustainable but creative way to show guests where they sat, the idea for personalized chopsticks was born. This was an additional way to incorporate a nod to my Chinese heritage, and the ribbons worked wonders for a fun grand entrance on Saturday. Making this a much more eco-friendly aspect than something that would have ended up discarded.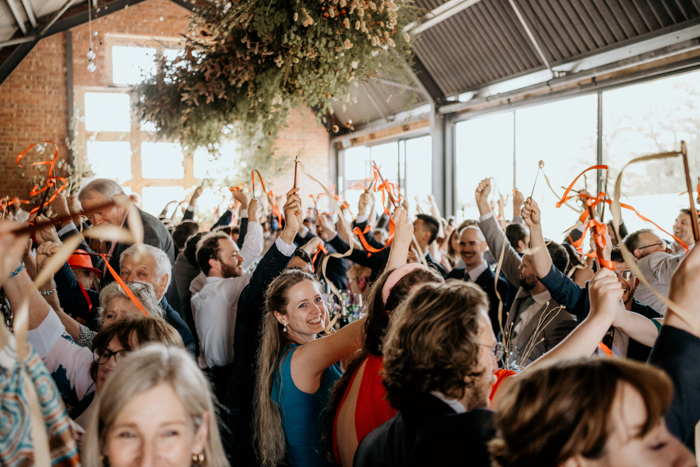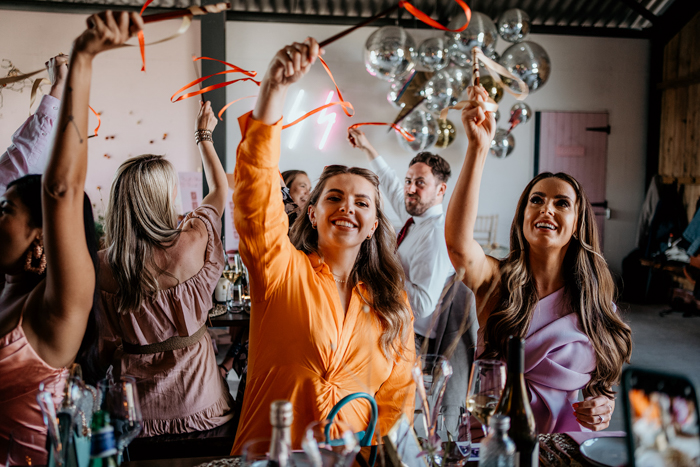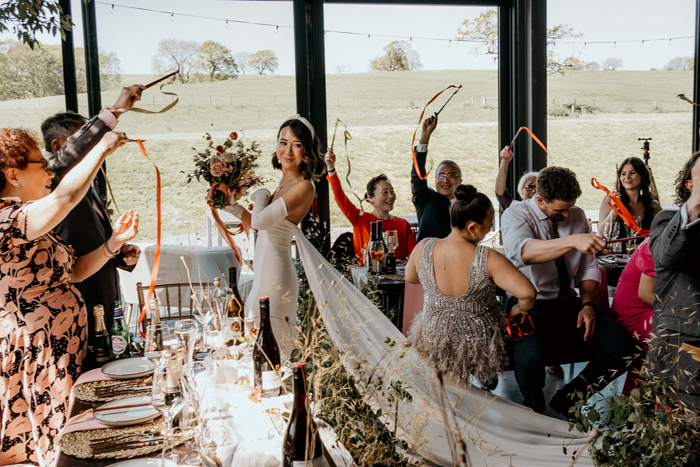 Discovering Their Caterers at a Wedding Fair
We found our dream caterers at the only wedding fair we went to. They had a taster, and we instantly knew they were the caterers for us, mainly when they told us they could cater our whole weekend, changing up the styles to suit the different requirements and numbers. We had a six-course tasting menu on Friday that could rival a Michelin-starred restaurant. We knew we wanted to do something extra on this day with the seating, so we had our tables arranged in a U-shape facing our living wall and feature window, where we had a plating-up table to add a little bit of drama/theater to the proceedings.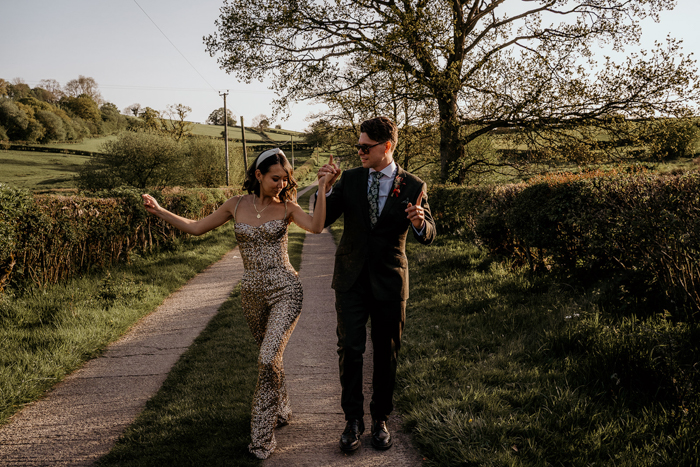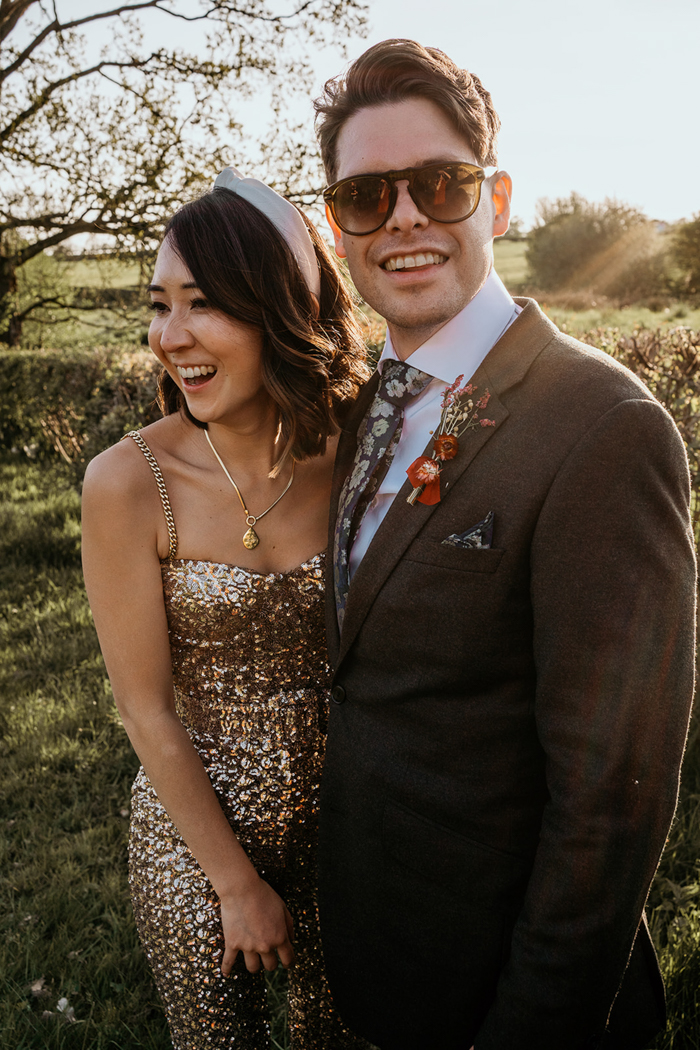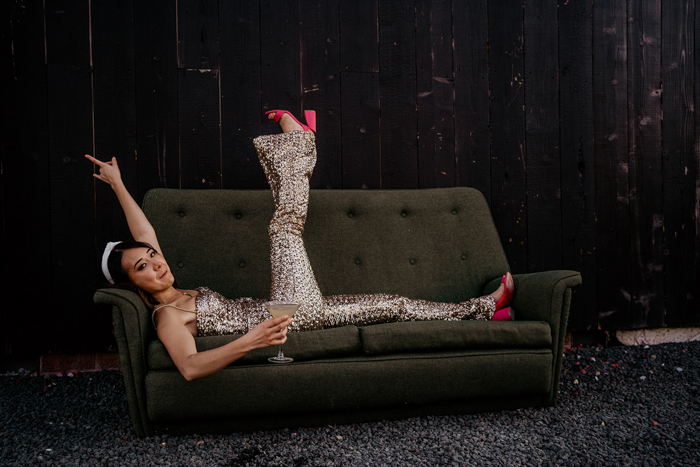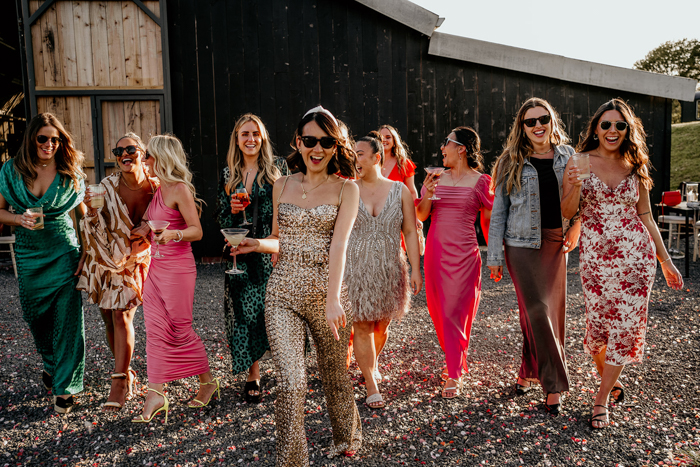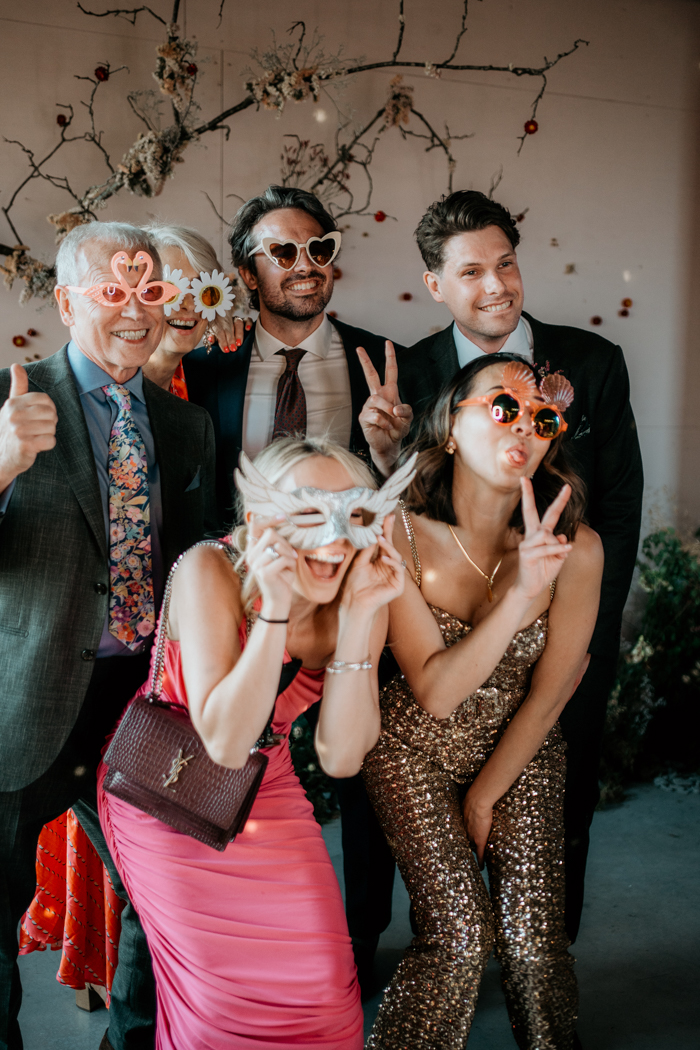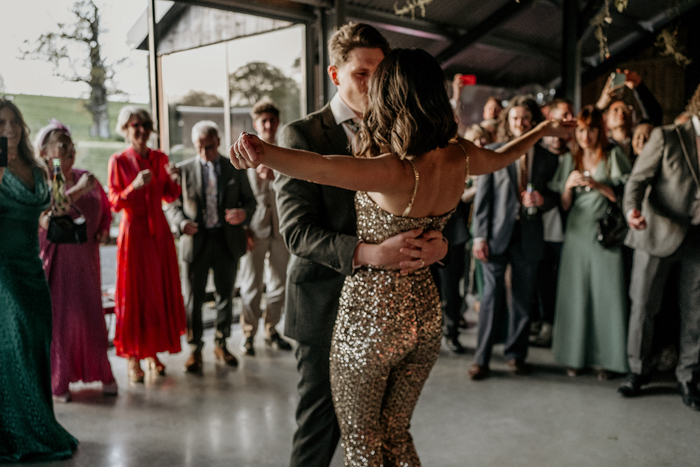 Unexpected Hair Change on Day Two of their Giraffe Shed Wedding
The start of day two brought an unexpected twist as I chopped off my hair, surprising both my husband and our guests. Our initial day one plan included an intimate ceremony and wedding breakfast, but we also invited nearby guests for a get-together at The Giraffe Shed that evening. With a majority RSVPing positively, we transformed it into a celebratory affair, complete with cake and fizz. As a result, many of my guests saw me with longer hair on Friday night, shortly before the big transformation on Saturday.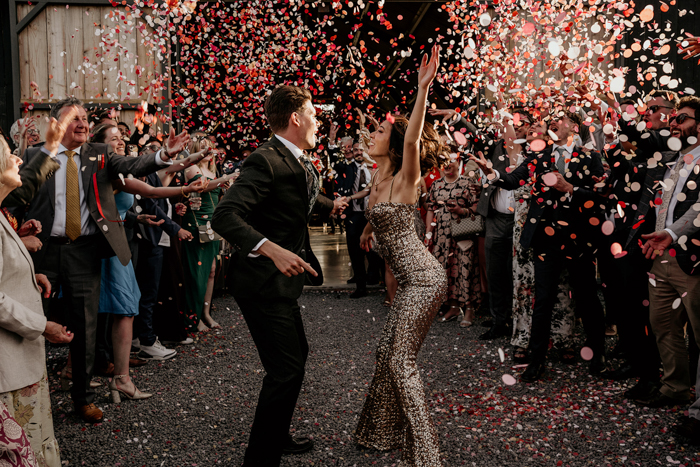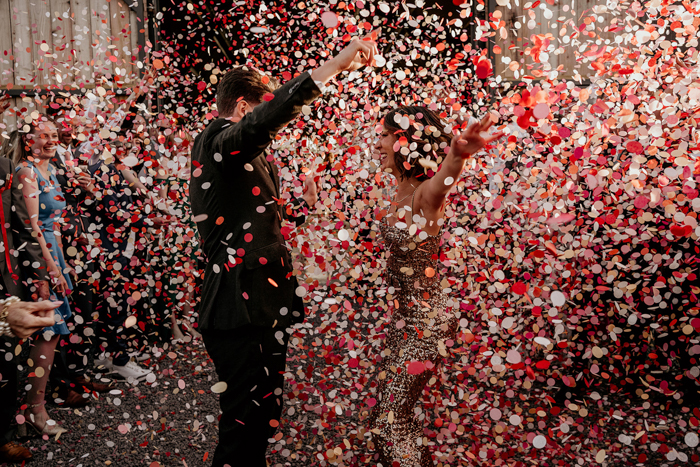 Congratulations to Stephanie and Bryn on their unique Giraffe Shed wedding dripping in florals. And a big thank you to Louise Griffin for capturing every element that made this celebration truly unforgettable.
Their wedding is an excellent example of creating a unique and purposeful wedding by showing how personal touches, creativity, and caring for the environment can shine. If you want to do the same but are unsure where to start, We've got you covered. Check out our guides on planning a unique celebration and environmentally friendly wedding for inspiration.