Having a photo booth at your wedding is always great fun, and a fantastic way to capture your guests having a ball. Everyone loves the old-school variety with little booths you get to squeeze into, the retro film strips that come out and the laughter that invariably ensues, but I'm also loving these new and ever more creative ways to set up your very own. If you've got an idea for a unique photo booth at your wedding reception, talk with your photographer about the best ways to create it. You'll need a dedicated area that's easy for guests to get to but that won't be disturbed by the flow of traffic, and a camera on a tripod with a remote sync or a photographer standing by to catch all the action. You never know what will happen!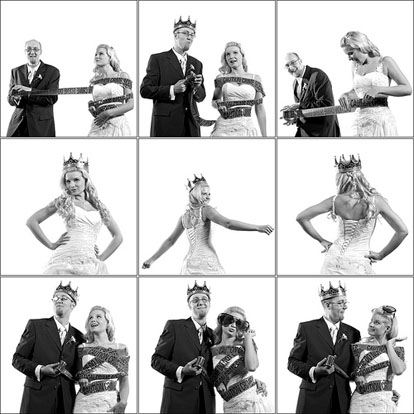 Images from Studio ATG via Daisy Princess on Flickr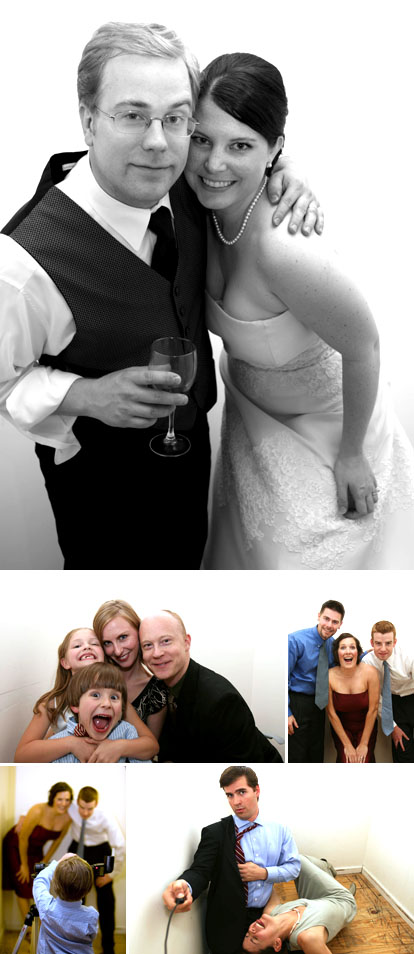 Images from La Vie Photography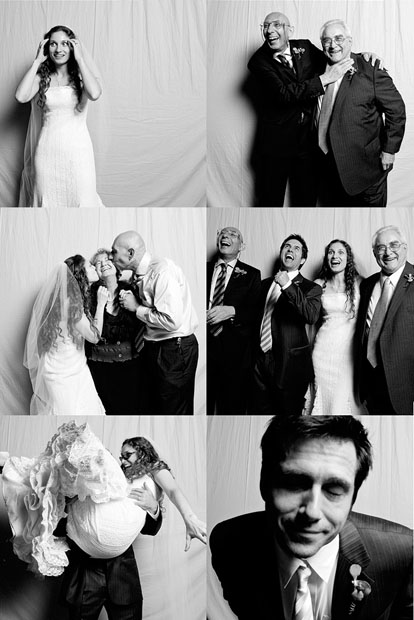 Images from Kenny Pang Photography
For a more colorful approach, build yourself a backdrop or stand in front of a brightly painted or papered wall. I adore the rich pink damask wallpaper in this photo by Olivia Leigh Photographie…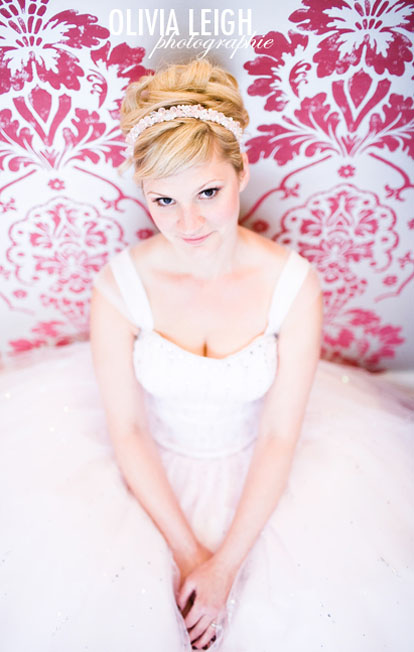 and the hilarious set-up in this photo by Anna Kilbridge Photography (via Snippet and Ink.) How fun is that?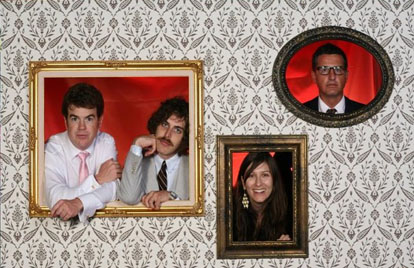 Set up a special photo area at your outdoor wedding reception with a casual fabric backdrop…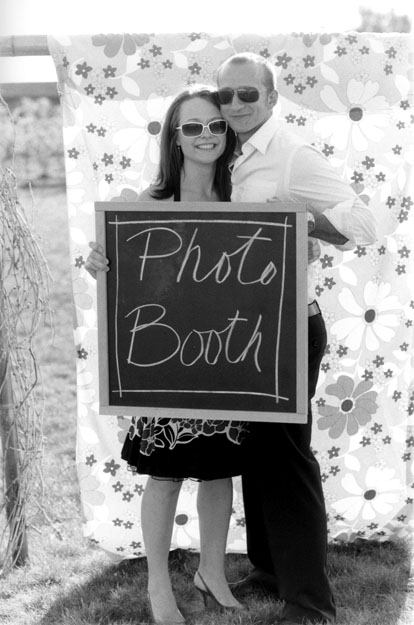 Image from Positive Light Photography
or just some chairs and crazy costumes and accessories!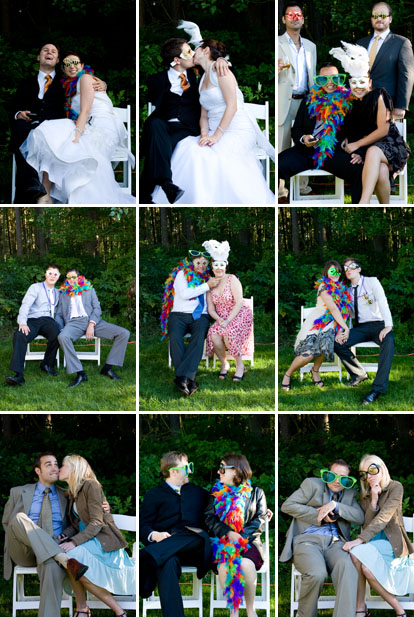 Image by La Vie Photography
Without a doubt, your guests will have a blast hamming it up for the camera, and you'll have amazing photos to remind you of the joy and laughter of your wedding day, long after it's done.