Carlie and Brian's Romantic Candlelit Ceremony in Toronto had us all swooning to hear more of their tale. Call it destiny, call it chance, we think their Toronto love story is pretty darn cute.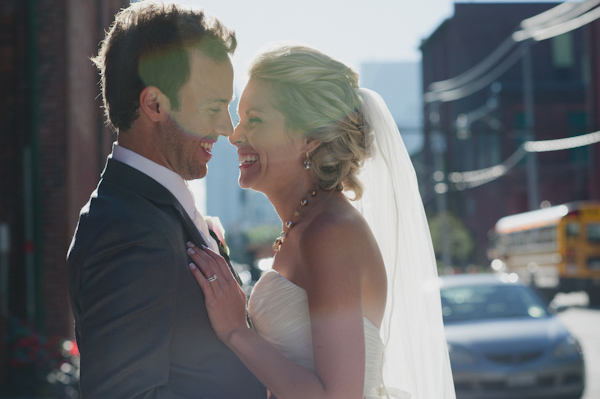 How They Met:
Carlie: "We met when I was bartending at Boston Pizza while attending Brock University. Brian ran a men's hockey league in the area, and I sponsored his teams through the restaurant."
Falling in Love:
"Brian and I had been friends for a few years. After Brian moved to Toronto, we lost touch for a few years. In April of 2012, I was walking with friends after a Toronto Blue Jay's game, and bumped into Brian walking with his dad to a Toronto Raptors' game. There was something very different about that time we saw each other. Something about it still feels like fate. I honestly think that moment was the moment we fell in love."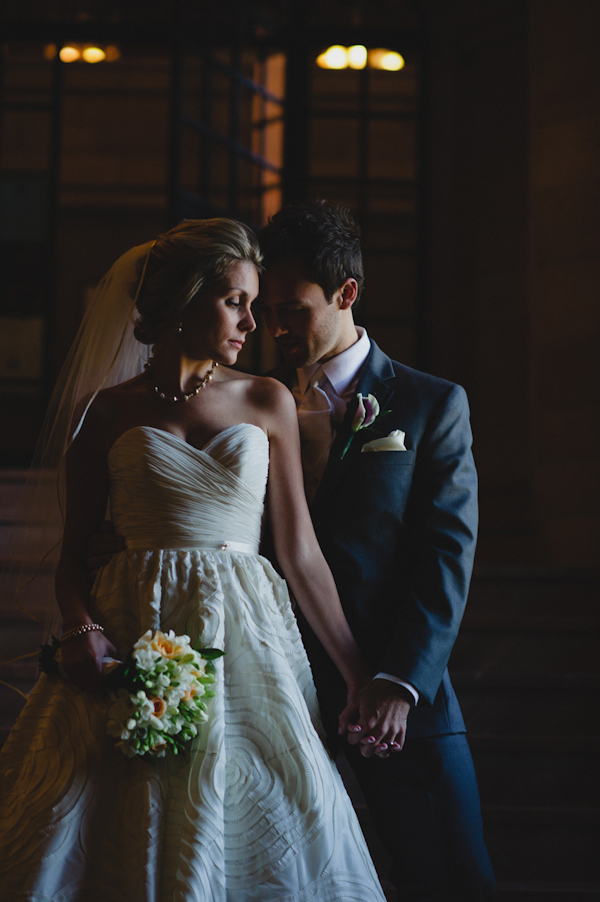 The Proposal:
"Brian and I were about to leave on a trip to France. We had planned to spend a few days in Paris and then drive up the coast of France to Nice. The night before we left, I came home from work and Brian had planned a "Europe kick-off party" for the two of us on our rooftop patio; complete with champagne, candles and gifts.
When talking generally about marriage, I had always joked that I didn't need a ring; I would marry him with a twist tie… In one of the gift bags, there was a box. When I opened the box, there were 2 paper clips neatly twisted together to form a ring. Thinking it was a joke, I laughed and told him no, because he didn't get on his knee. Before I could finish, he was already on one knee, with a different box; one that contained the real ring… and it wasn't a twist tie!"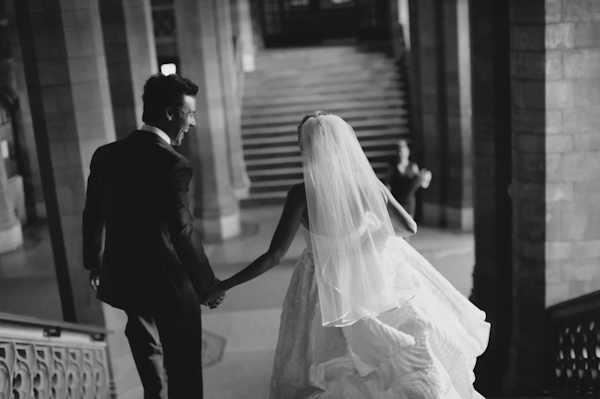 Thanks so much for sharing your beautiful story with us, Brian and Carlie. We wish you two the absolute best!
Photographer: Aron Goss Photography