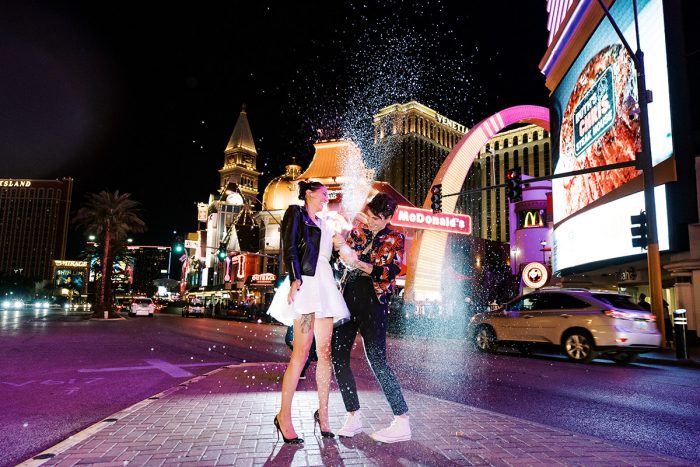 Liv and Jas ditched a traditional wedding and opted for an intimate Las Vegas elopement that they could do their own way. Even though it was just the two of them, the couple hired their close friend and Junebug photographer, Andra–the owner of Apollo Fotografie (where Liv also happens to work as a photographer–to follow them around the bustling city as they celebrated the start of their new life together. From the edgy fashion to the laid-back timeline, choosing to elope was the ideal choice for these lovebirds.
The day started with the pair getting ready together, where they slipped into two chic all-black ensembles. They then drove over to the famous Little White Wedding Chapel in a sleek white convertible to say their "I do's." Following the ceremony, the pair drove off in their dream car to a tattoo session to commemorate their big day and ended the day with dinner for just the two of them.
Choosing Vegas to sport their rock-and-roll fashion and exchange sweet, laid-back vows couldn't have been more right of a choice for the newlyweds. It's not often that we get to share our vendors' very own weddings, so we couldn't be more excited to share this one. Keep scrolling if you're itching to ditch tradition and elope in an epic location, just the two of you.
The Couple:
Liv and Jas
The Wedding:
Las Vegas, United States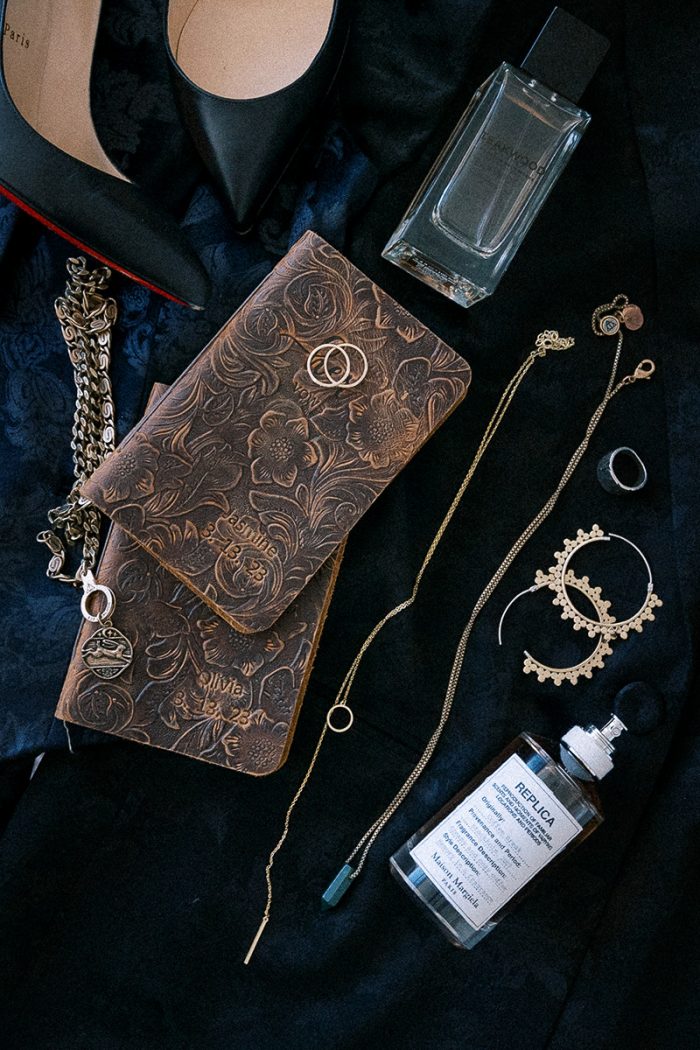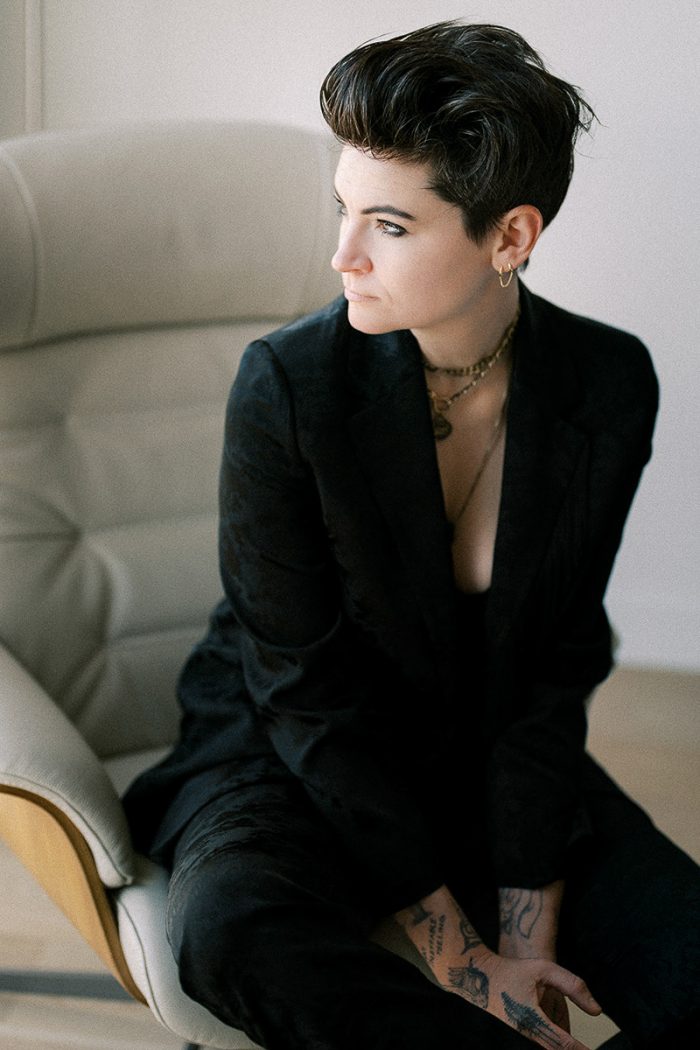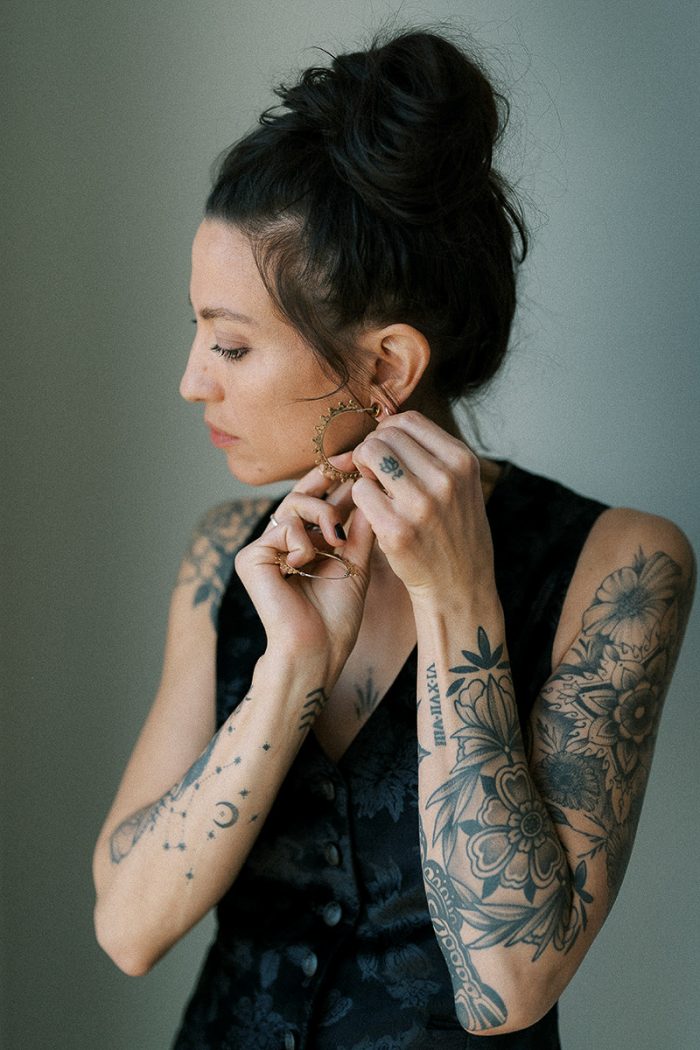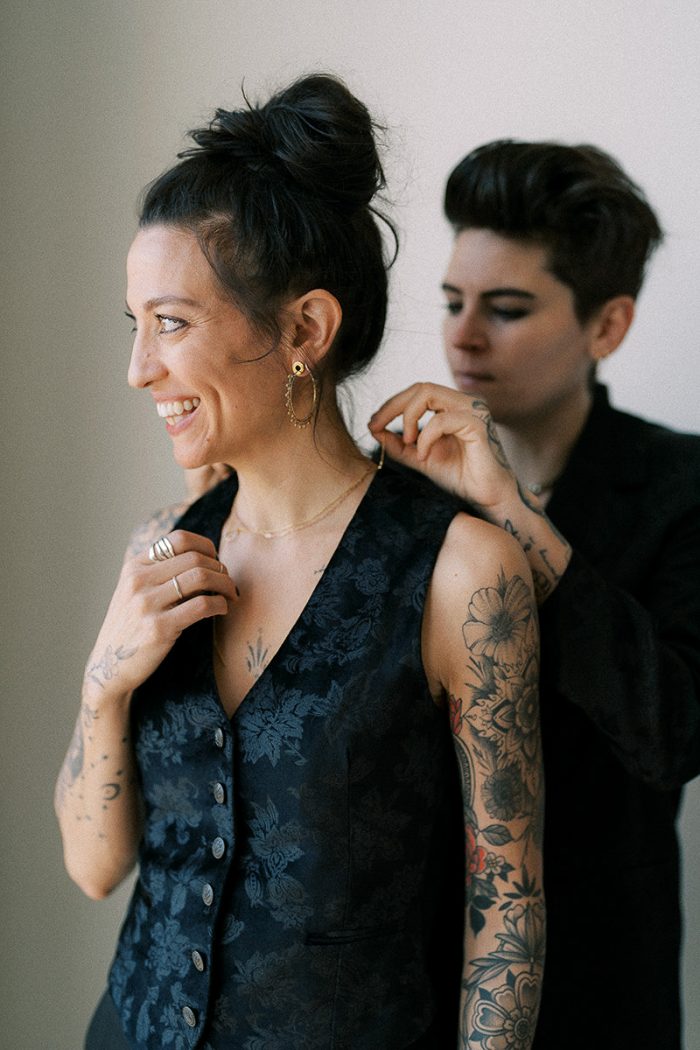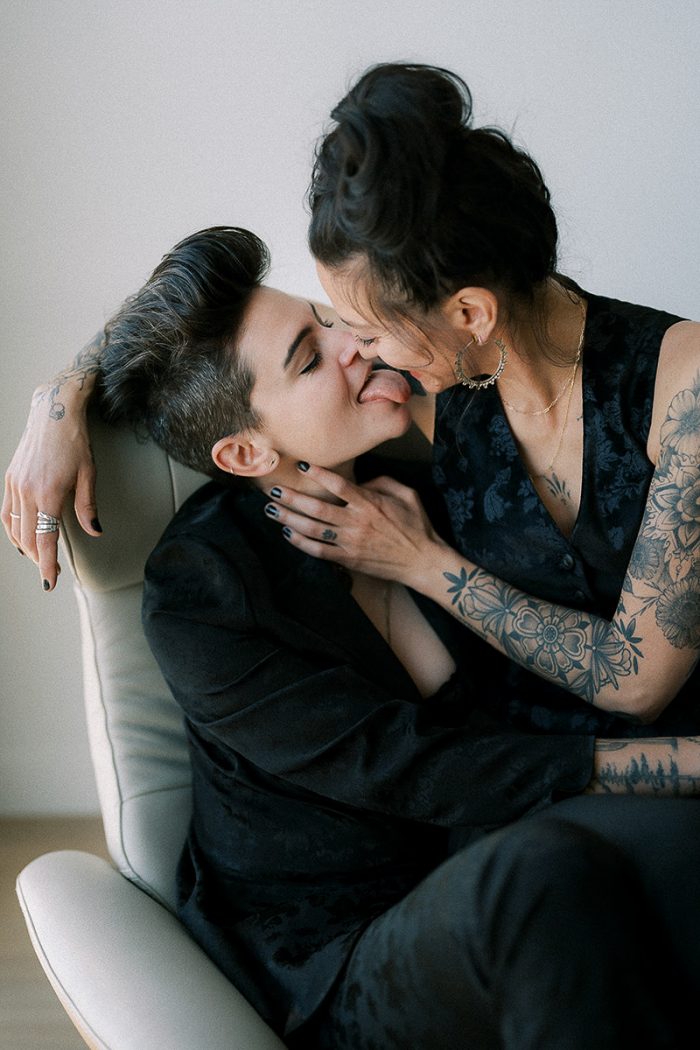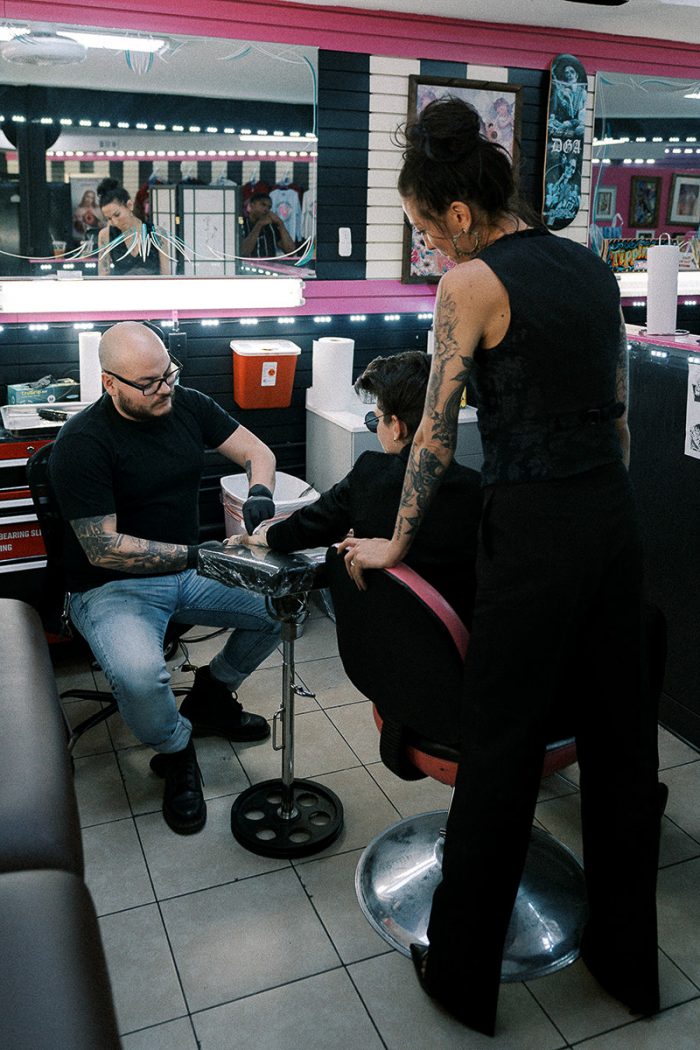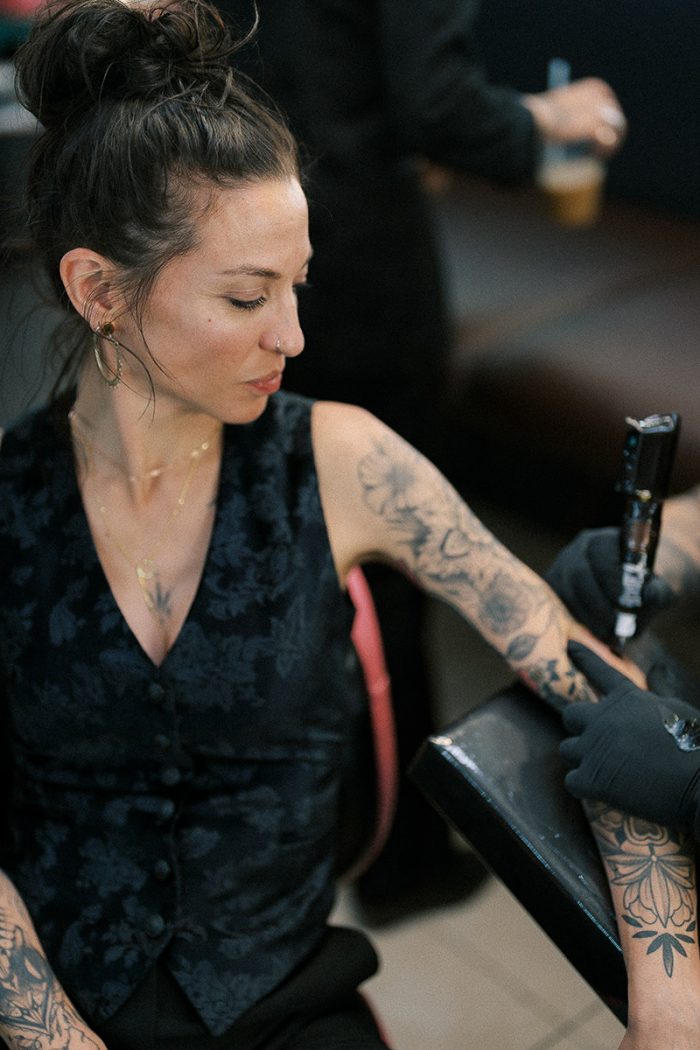 Memorable Phone Calls With Family + Cake Tastings
The most memorable moments for me were a sweet phone call with my dad the morning of our wedding, along with just the whole feeling while we were getting ready together–it didn't feel real. Secondly, we had a break between tattoos and dinner at the restaurant, where we stripped down and just took a breath. We tasted our vegan wedding cake made by Fox and Fawn, and it was just us.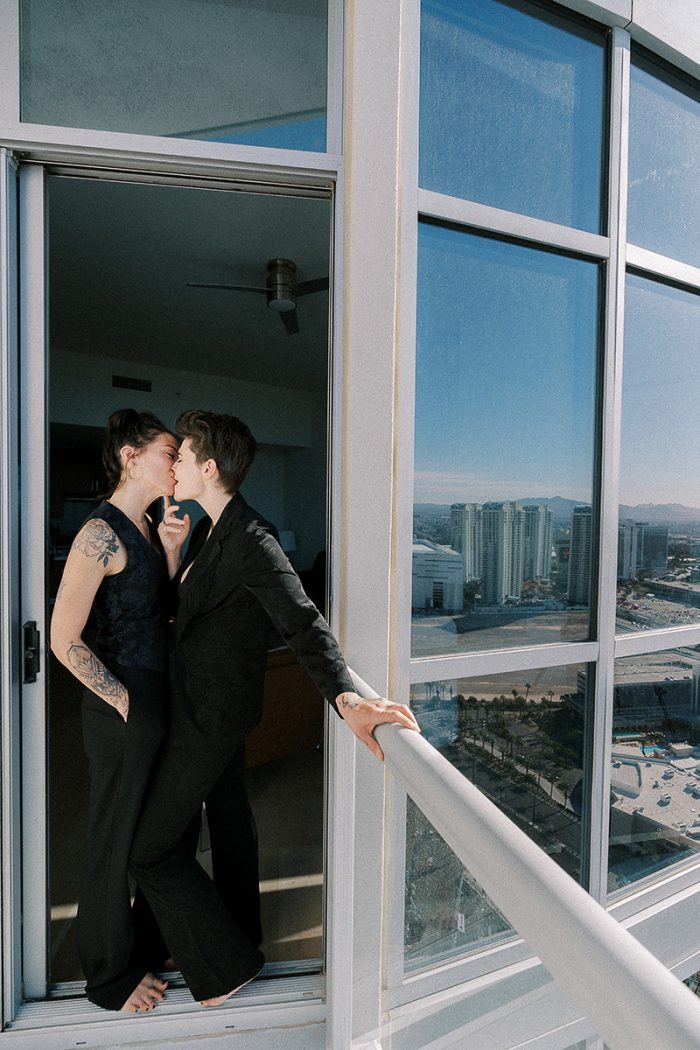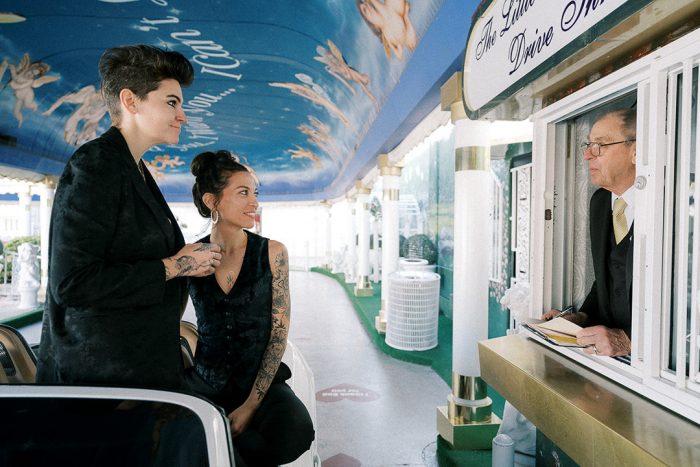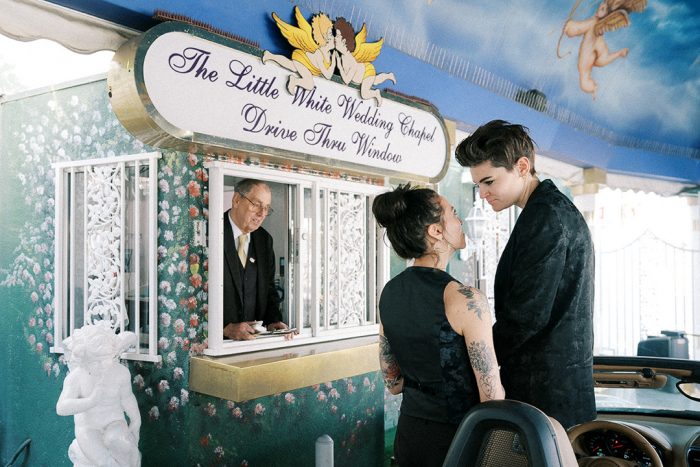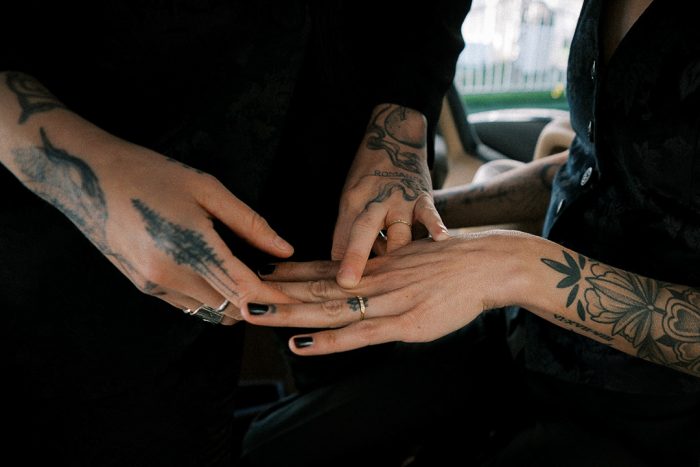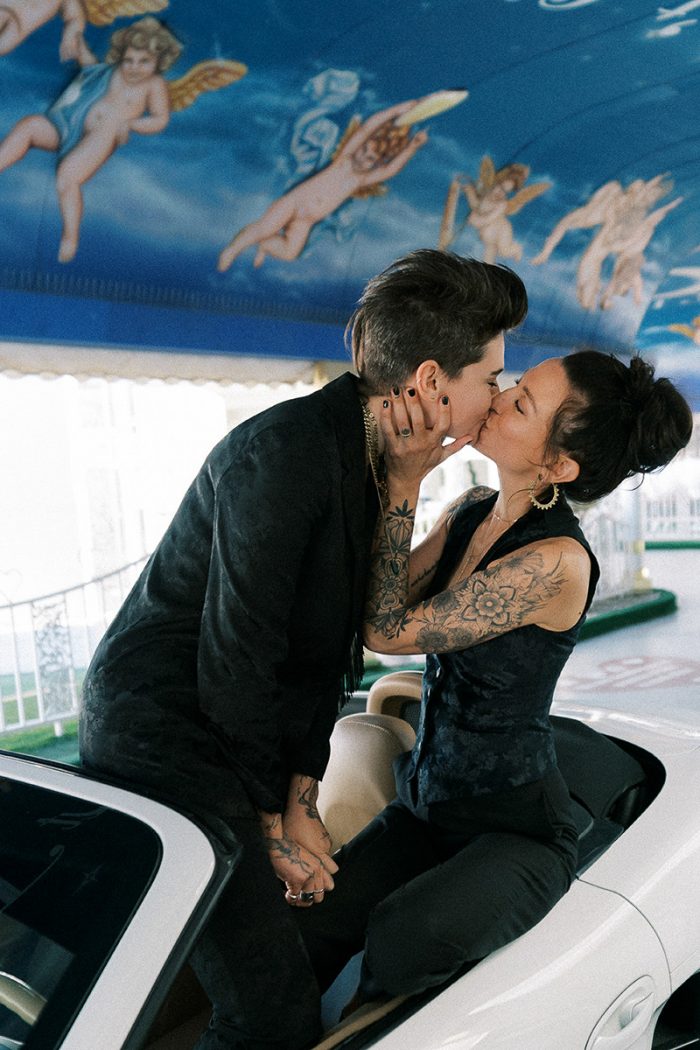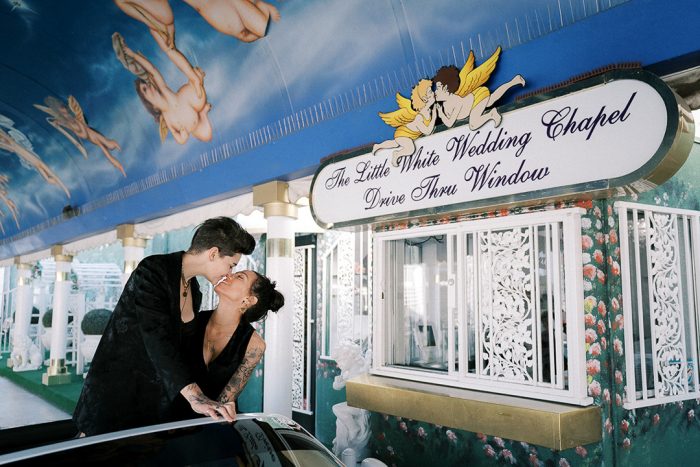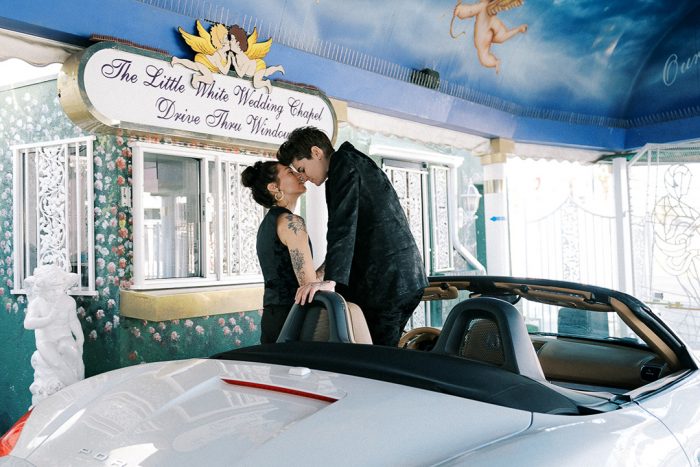 How Their Las Vegas Elopement Came to Be
Just days after Jas and I started seeing each other, I said that I would marry her tomorrow. We love to travel, and in July 2022, we started chatting about how easy it is to get to Zion National Park by way of Vegas. We began planning our trip to Under Canvas–said we would fly into Vegas, rent a car, and drive to Zion for a long weekend. Somewhere along planning our route, Jas teased, "We could just get married while we're in Vegas." That joke quickly became a reality as we started planning our intimate elopement. We both knew that we didn't want a traditional wedding. I'm a little bit of rock 'n' roll, and she is most definitely a spritely free spirit.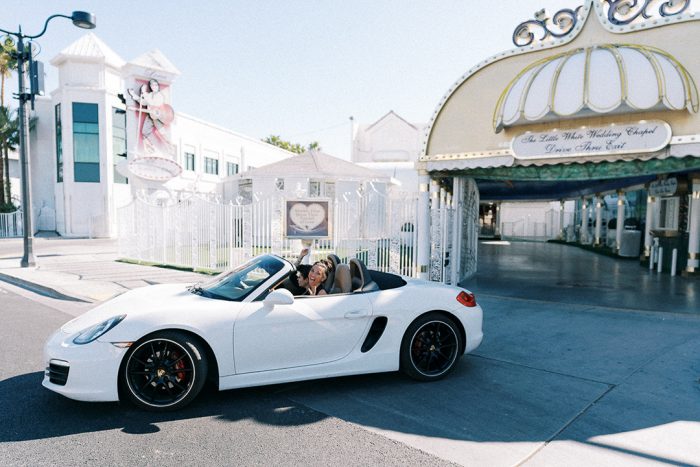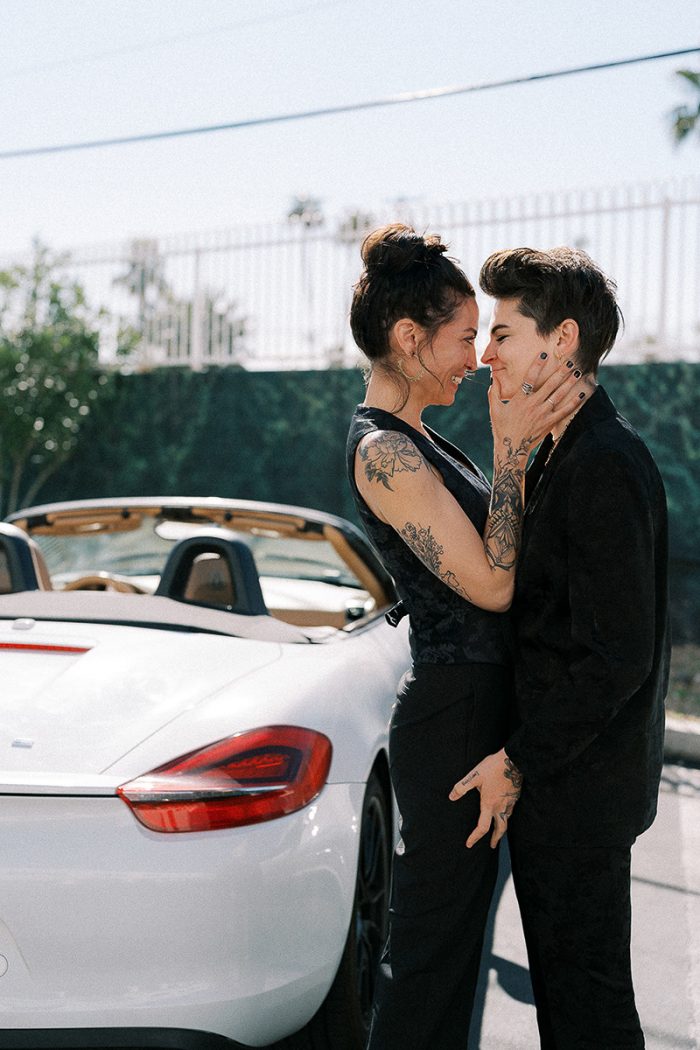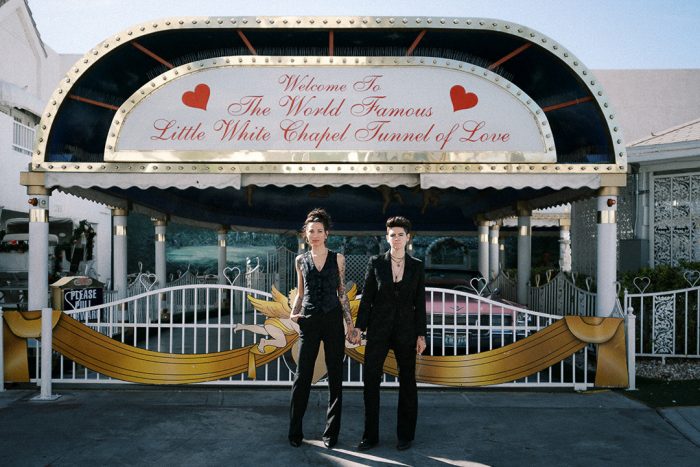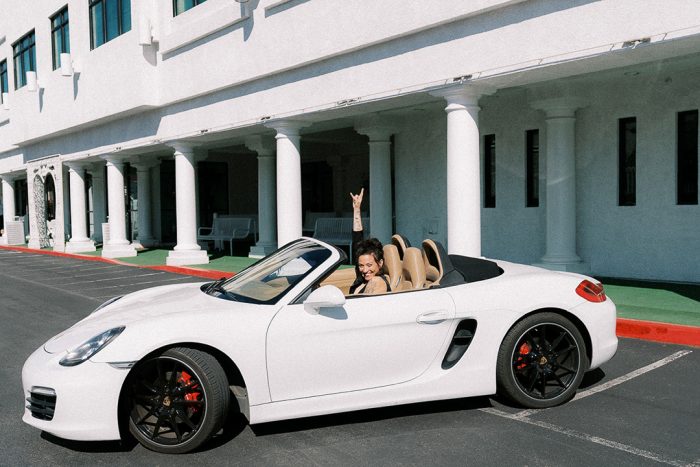 Advice: Get a Planner and Make the Day About You
I run a wedding photography company, so if you're asking for advice on planning a full-on wedding, it is to get a wedding planner! If you're asking me, as someone who just got married, I would say ask yourself why you're doing what you're doing. Are you doing it for yourself or to please someone else? This is your day. It's about your love and your marriage. The wedding should be secondary to what you feel like with your partner.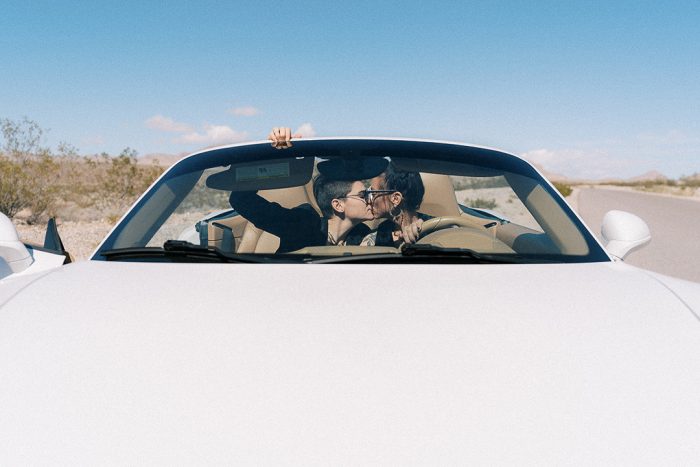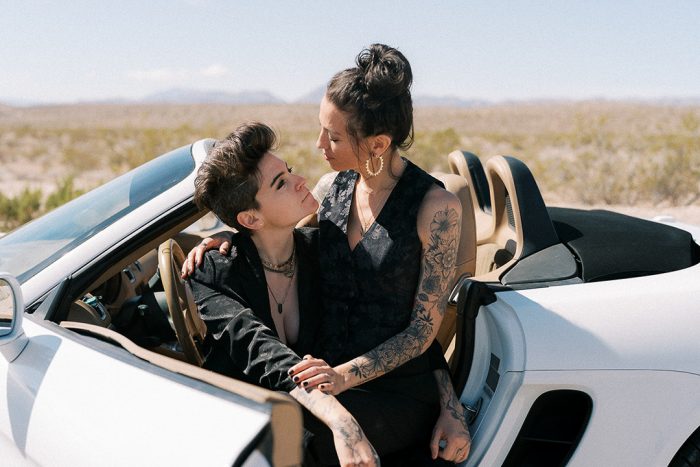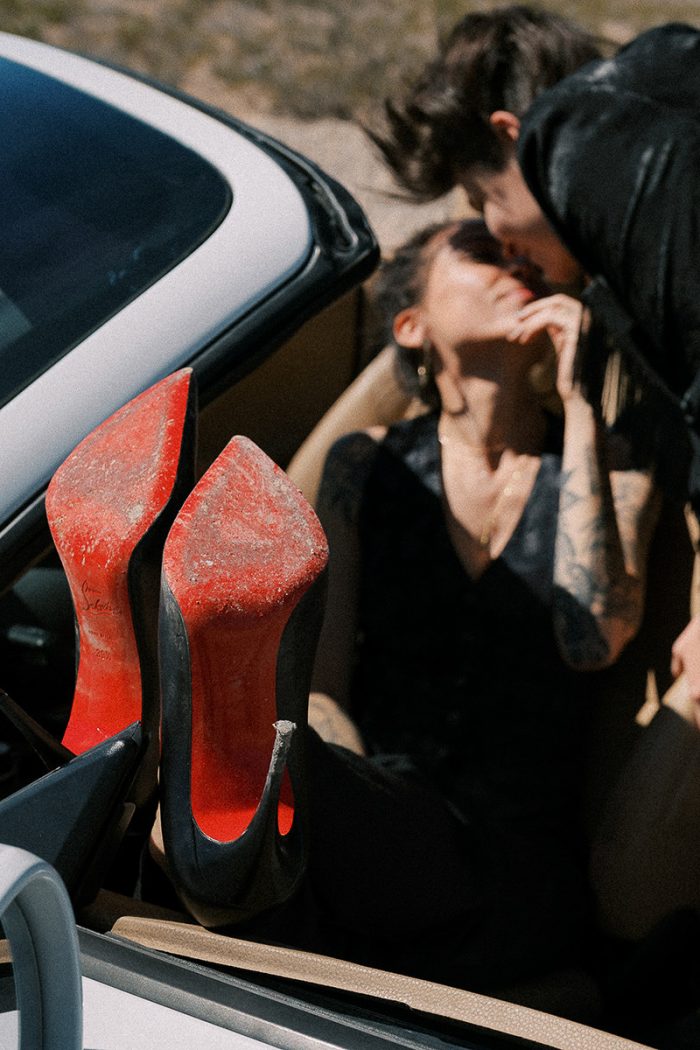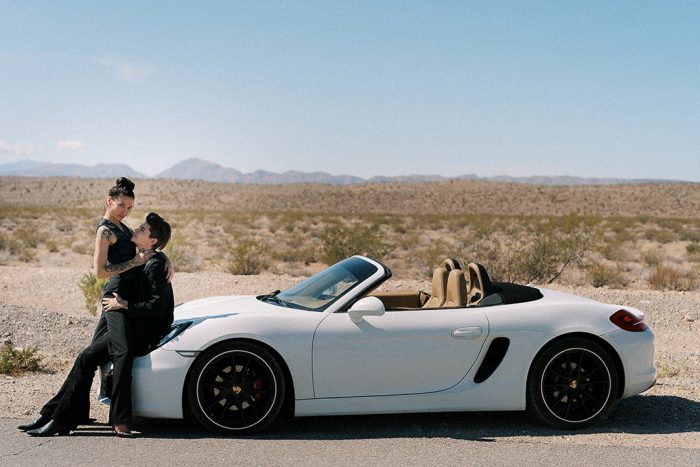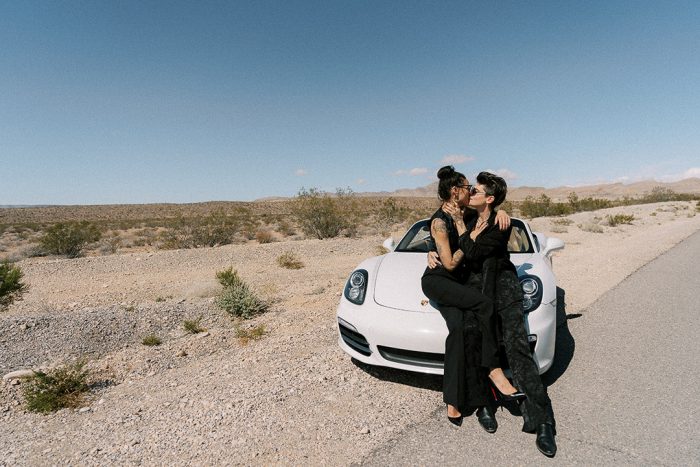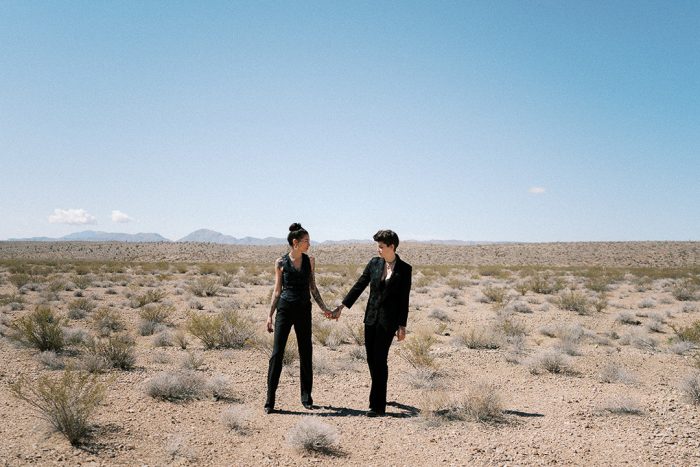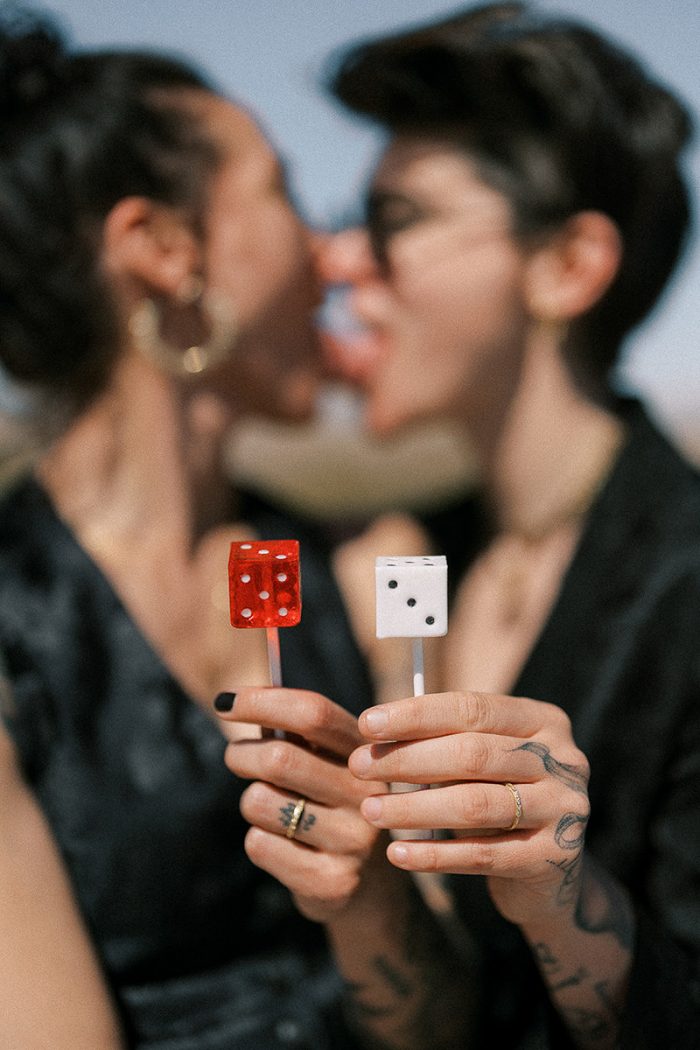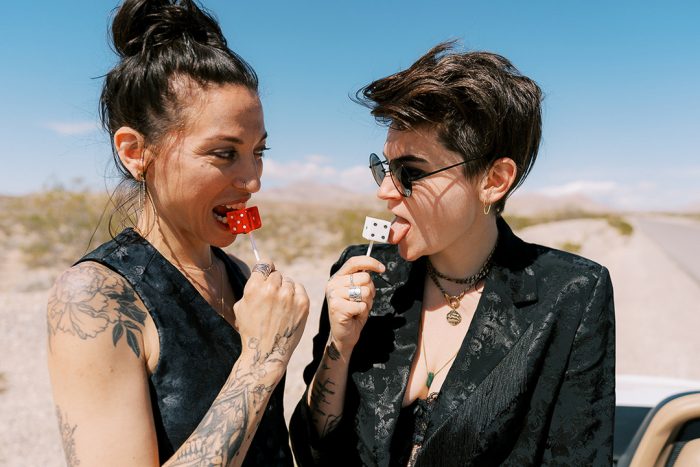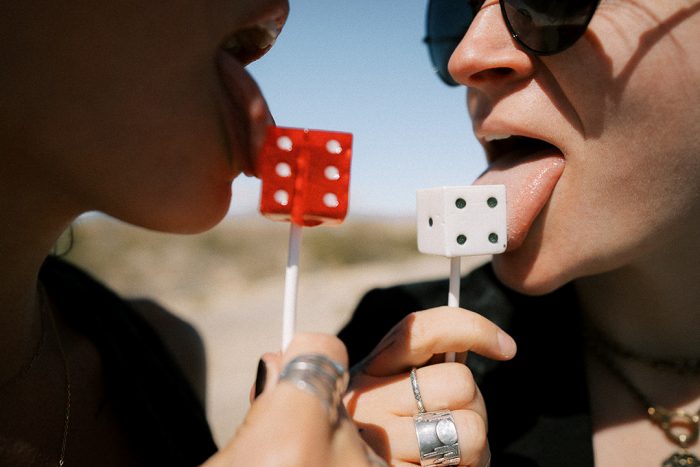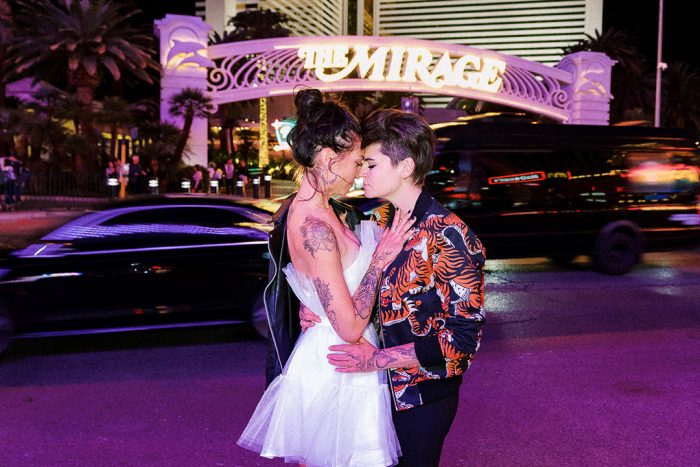 Cheers to Liv and Jas' incredible Las Vegas elopement and the start of a new life together. We're so glad Junebug member, Apollo Fotografie, was there to capture every beautiful moment. You can view more of their stunning work by visiting their profile in our directory of wedding vendors, featuring all of our highly-vetted wedding talents.
If these two have inspired you to plan your own unconventional wedding, you can start your planning by looking at these unique wedding venues we think are ideal for couples looking to forgo the traditional wedding route.