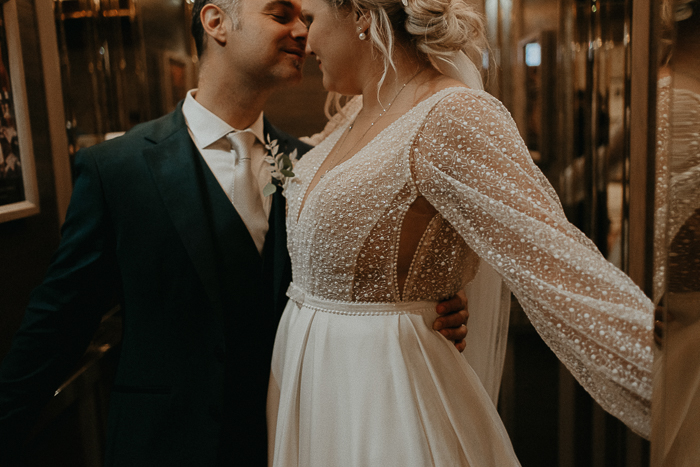 A surprise serenade from the bride's sister, an emotional 93-year-old grandfather, a processional done to the theme song of "Friends," and a special wedding cake topper–Marie Pier and Charles' vintage castle wedding was the epitome of sentimental. After COVID forced them to shift their plans and change their venue three times, they finally settled on tying the knot at the Fairmont Chateau Frontenac.
The couple said "I do" at Muséee De L'Amérique Francophone in a traditional and simple ceremony before wandering the streets of Quebec. They even stopped to escape the rain with a cup of coffee at Starbucks. After warming up, the two headed to the historic hotel which, with the help of planner Création V, was transformed into a reception venue complete with lush greenery and an abundance of candles.
From the heartwarming photos of Marie Pier and her grandfather to the silly portraits with their wedding parties, photographer Valérie Gay Bessette did an incredible job of capturing the love that filled the day.
The Couple:
Marie Pier & Charles
The Wedding:
Fairmont Chateau Frontenac, Quebec City, Canada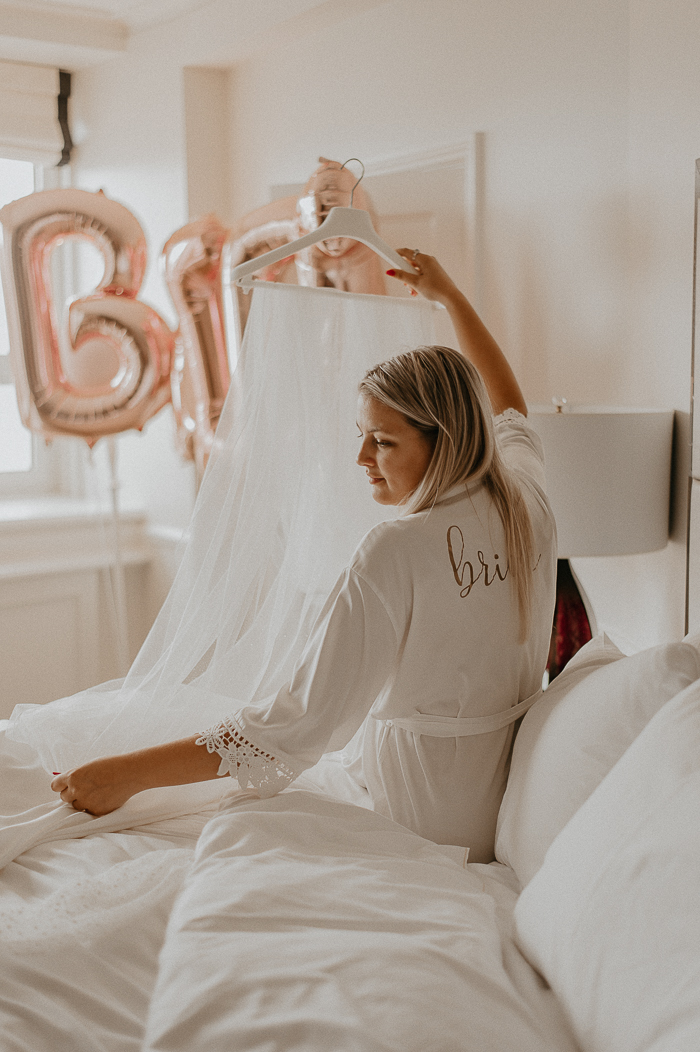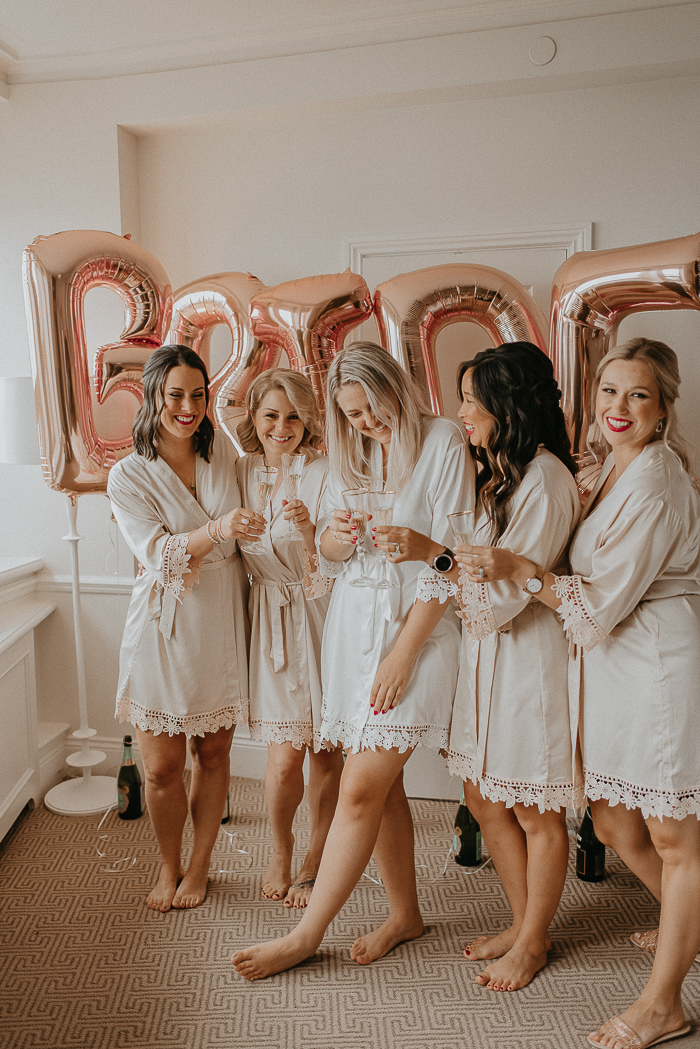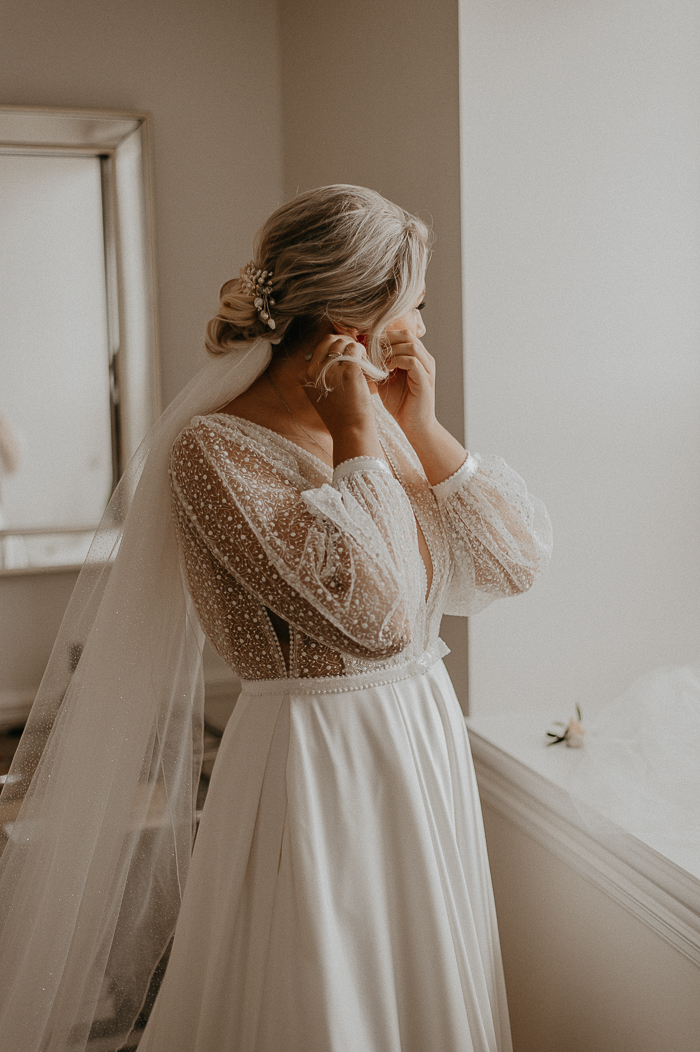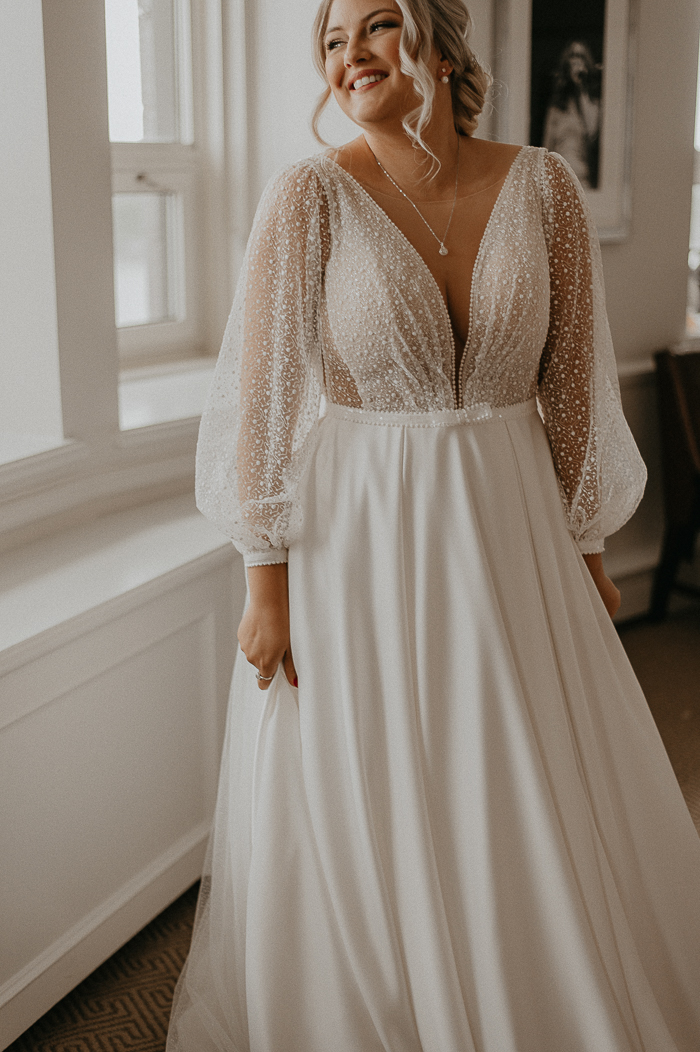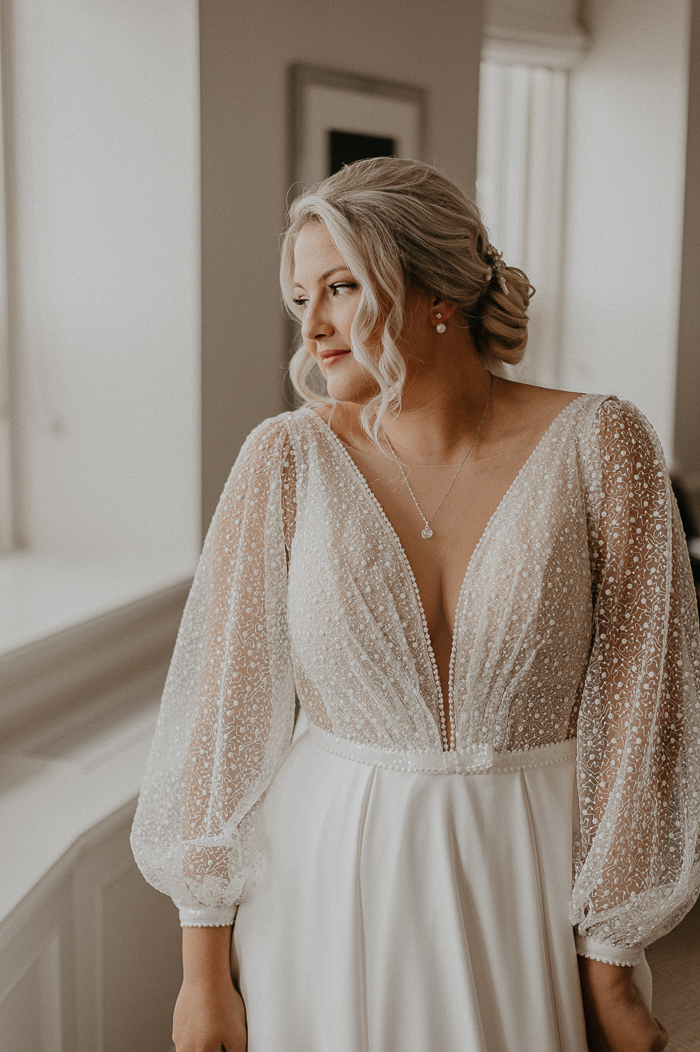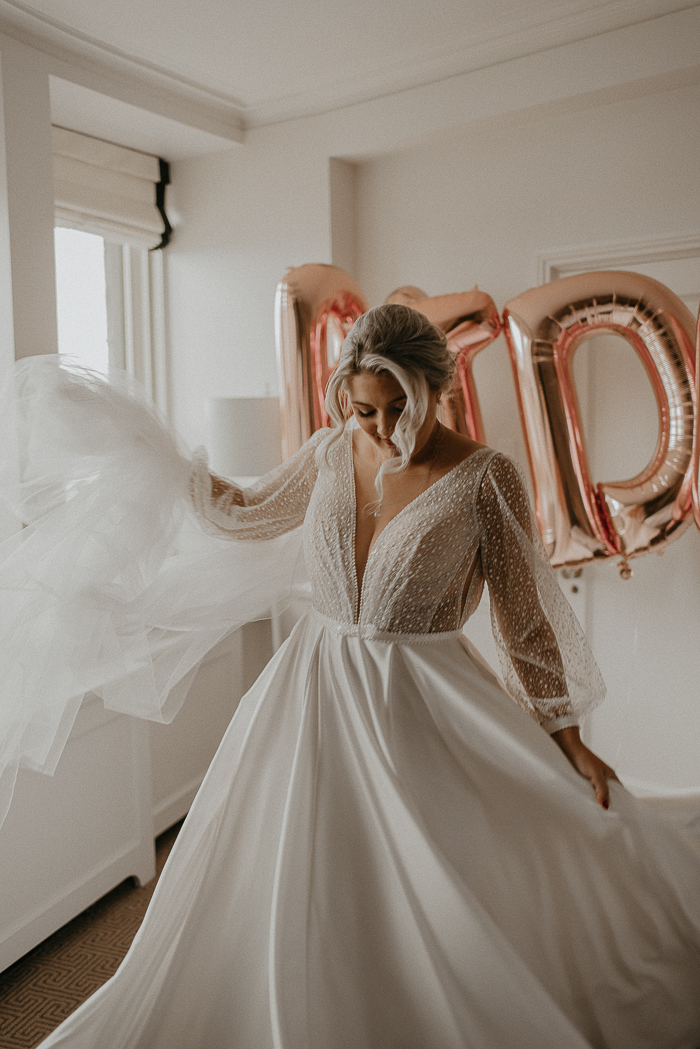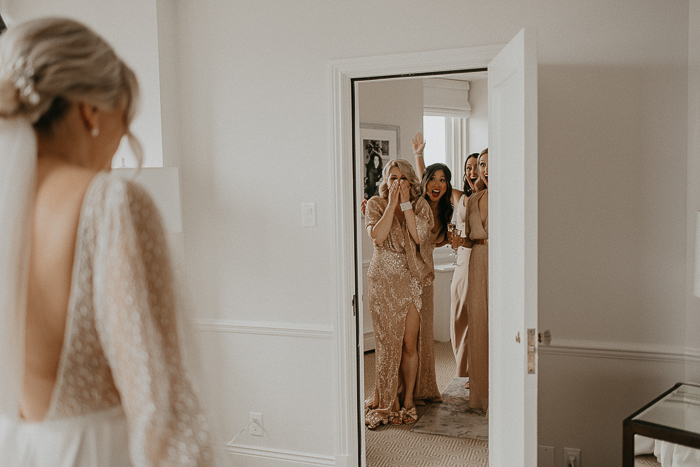 Not Letting COVID Interrupt Their Plans
This wedding was a roller coaster of emotion. My grandfather is 93-years-old, so we knew that time was of the essence. He is like a father to me so it was essential that he be present–COVID or not, there was going to be a wedding. We went from 220 people, changed our venue three times, and finally chose the Chateau Frontenac and the Muséee De L'Amérique Francophone to unite in front of 100 guests.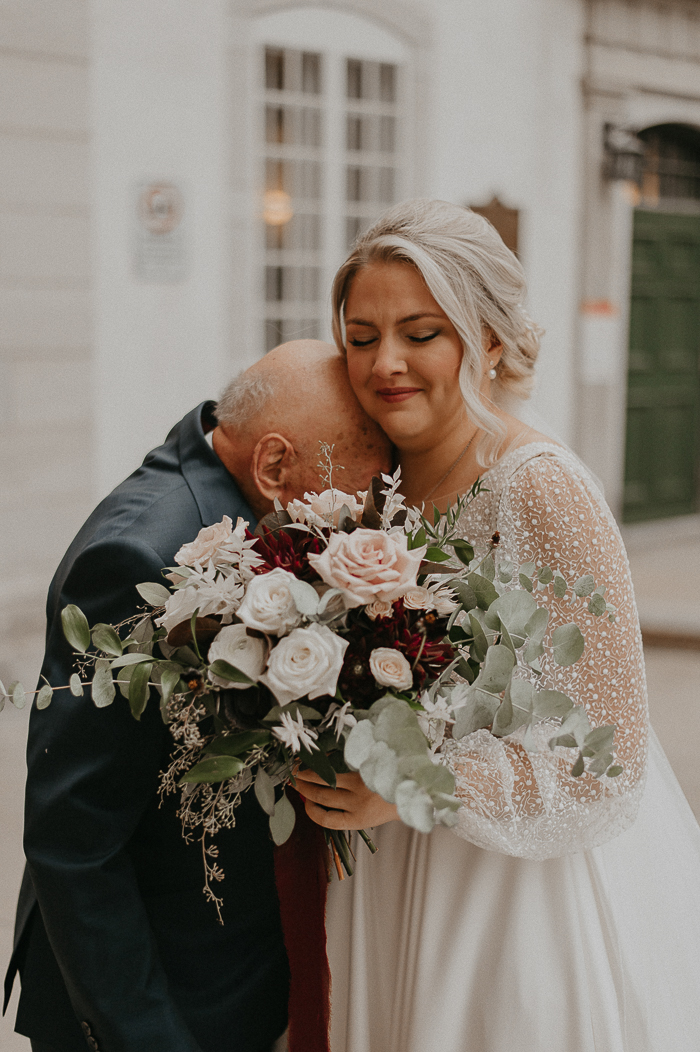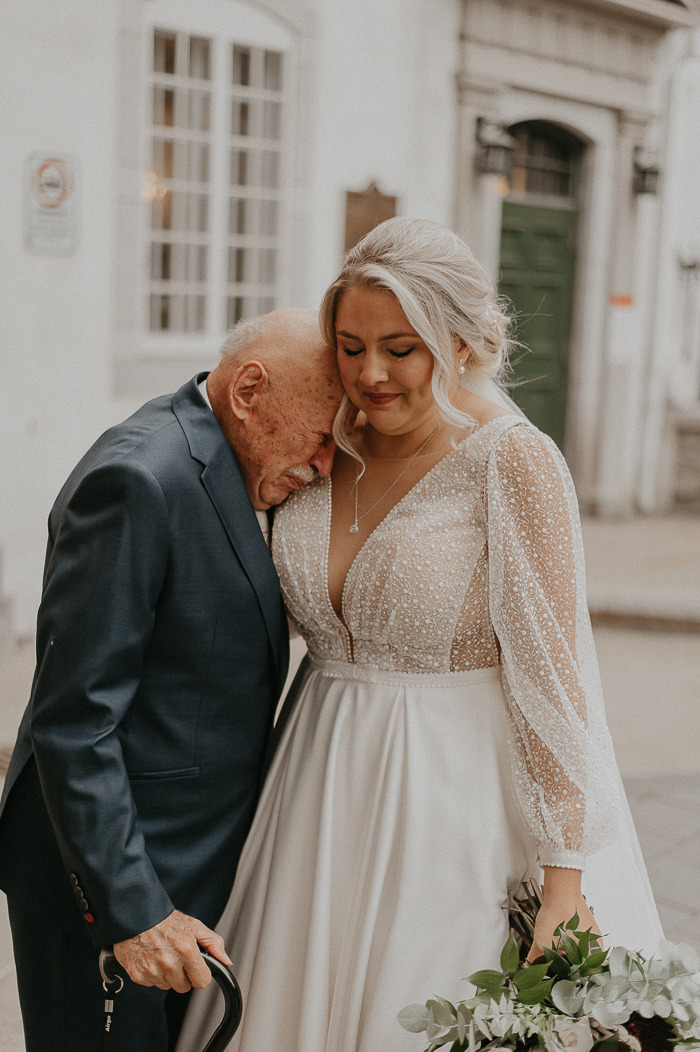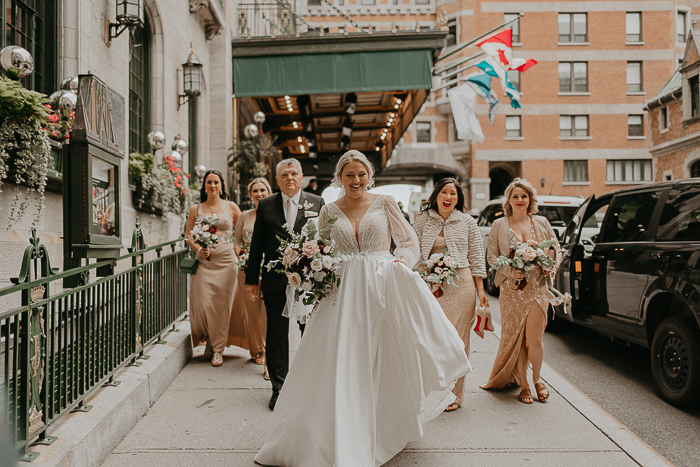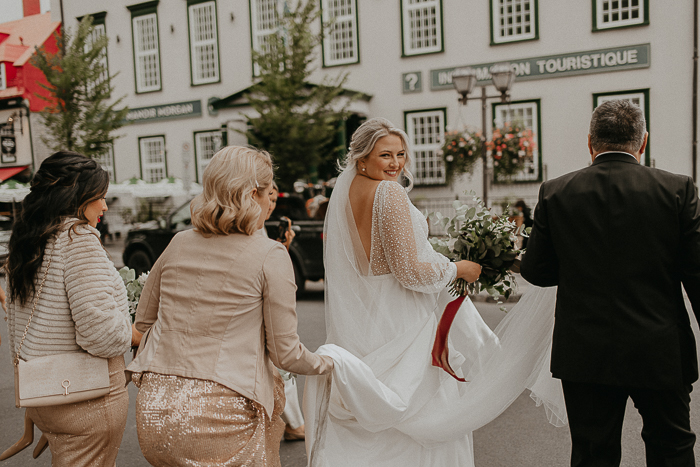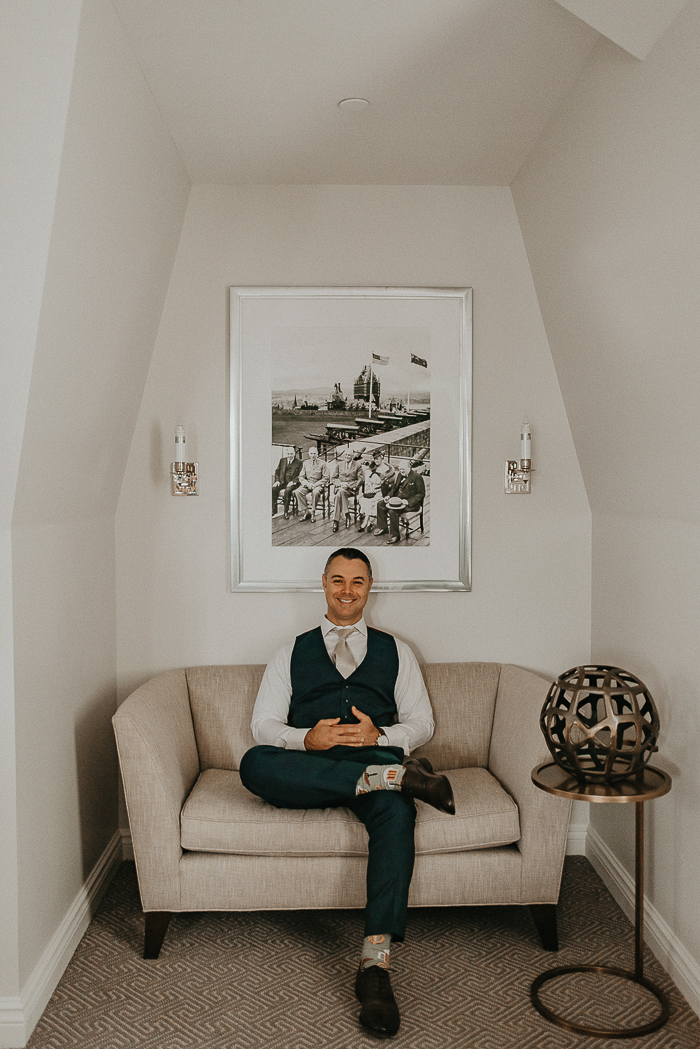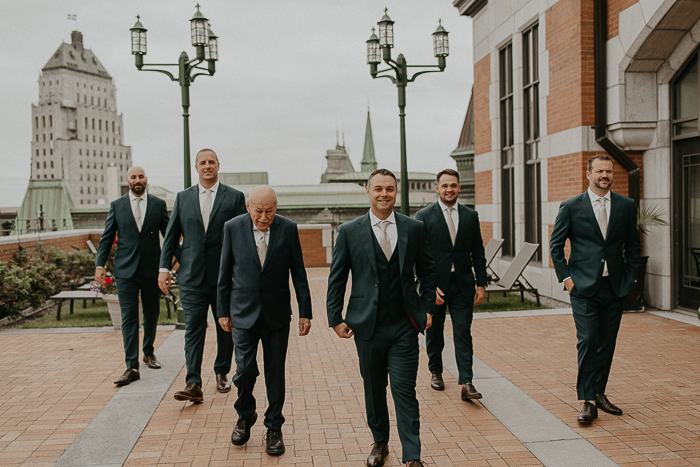 Sentimental Touches At The Vintage Castle Wedding
The aesthetic for the wedding was vintage romantic. We used the cake top that my grandparents had at their own wedding 70 years ago and chose the date September 5th because it is the wedding date of my grandparents, who are the ultimate model of lasting and pure love. My grandfather was even one of my husband's best men! It was very emotional.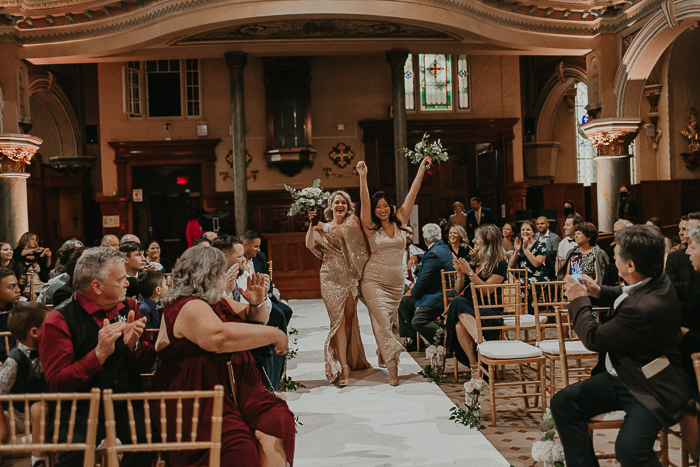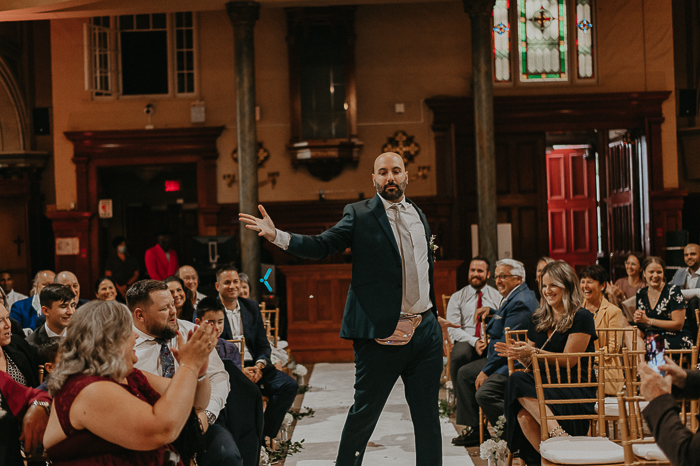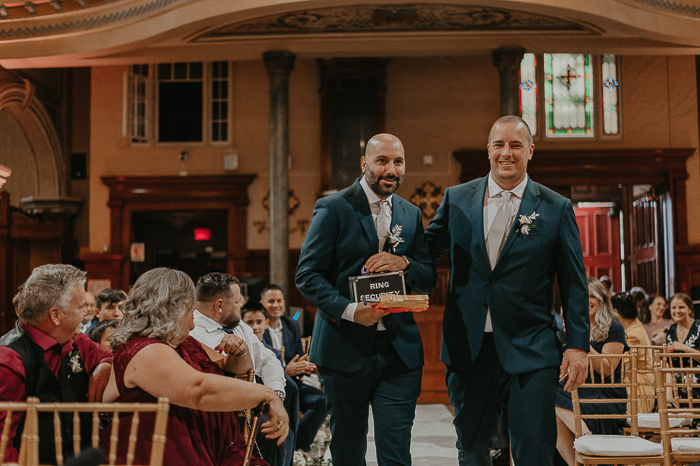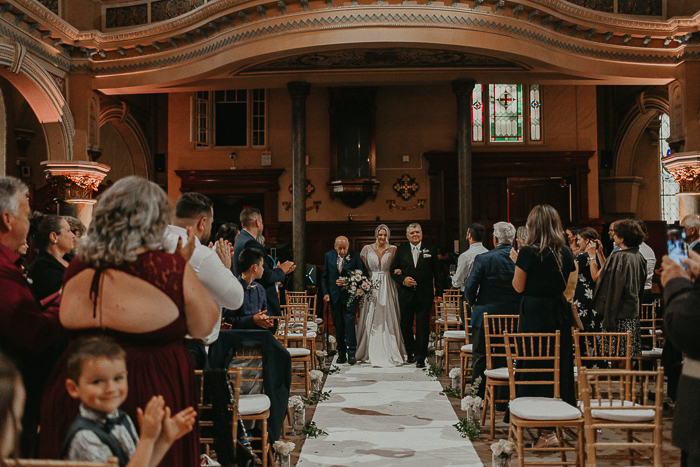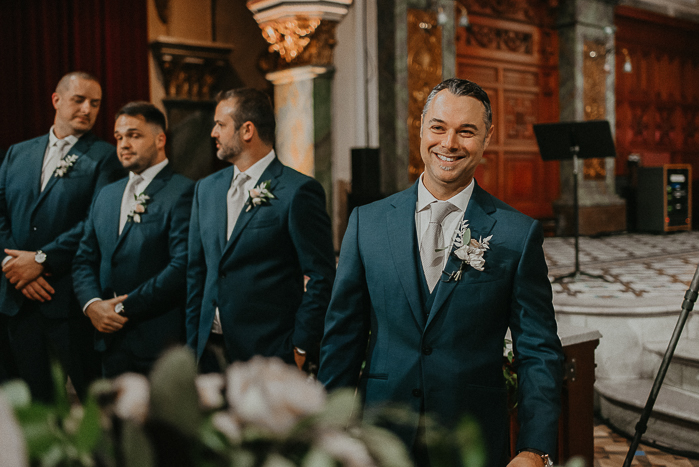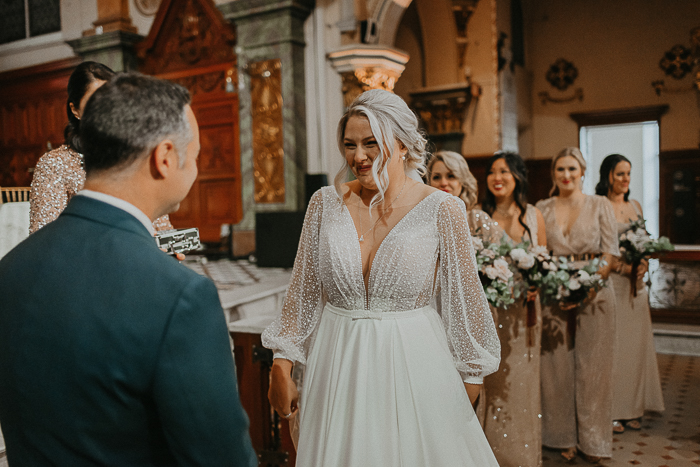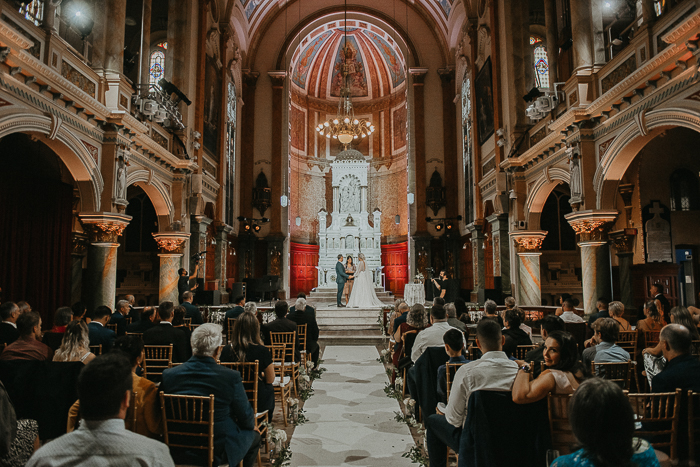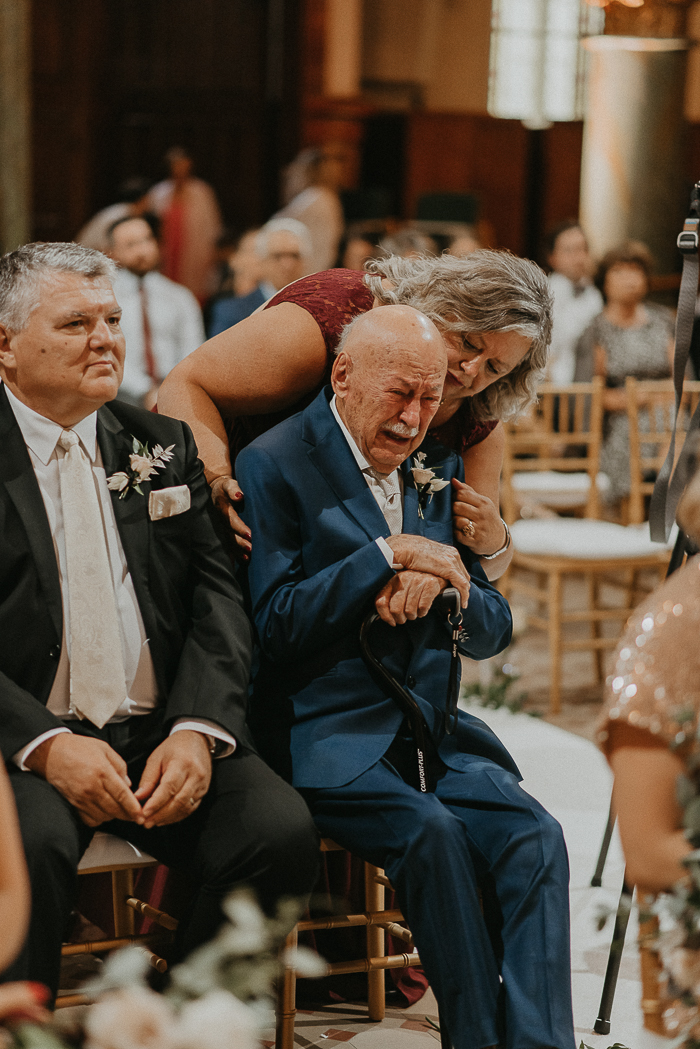 Emotions Ran High All Day
We experienced a pregnancy loss two weeks before the wedding so the ceremony and the exchanging of vows were very touching. Everyone in the chapel was crying. Charles planned a lot of nice surprises too, such as my sister–who officiated–singing. There was also another great singer who came out from behind the stage and sang Walt Disney songs. It was magical. But my grandfather was very memorable–the emotion, the pride of still being there to experience it. He cried all day, and so did we!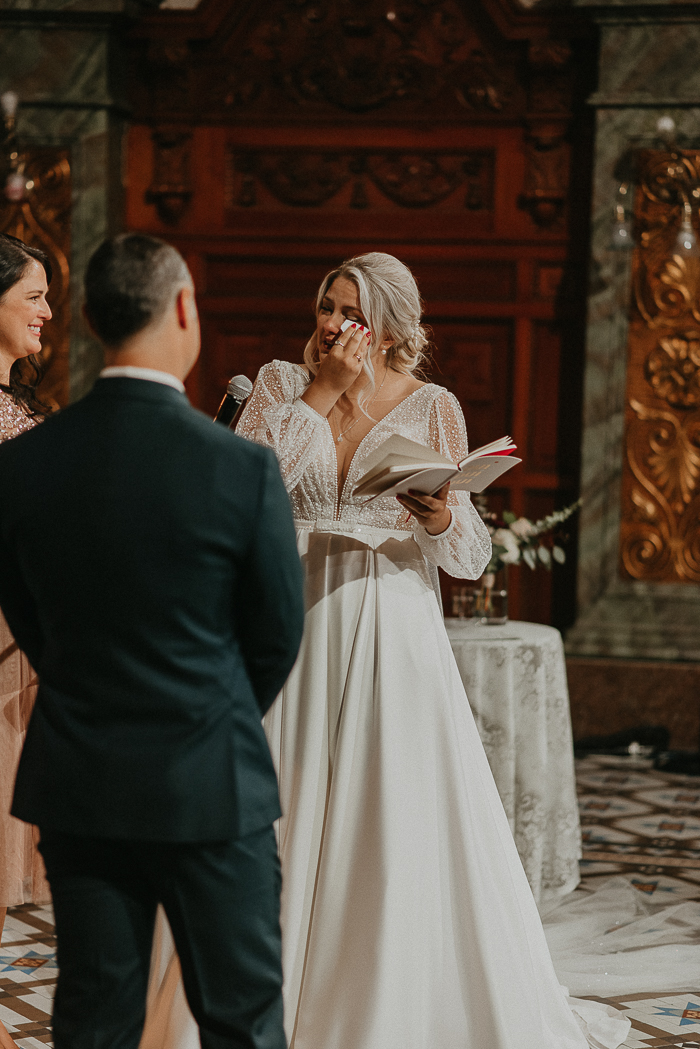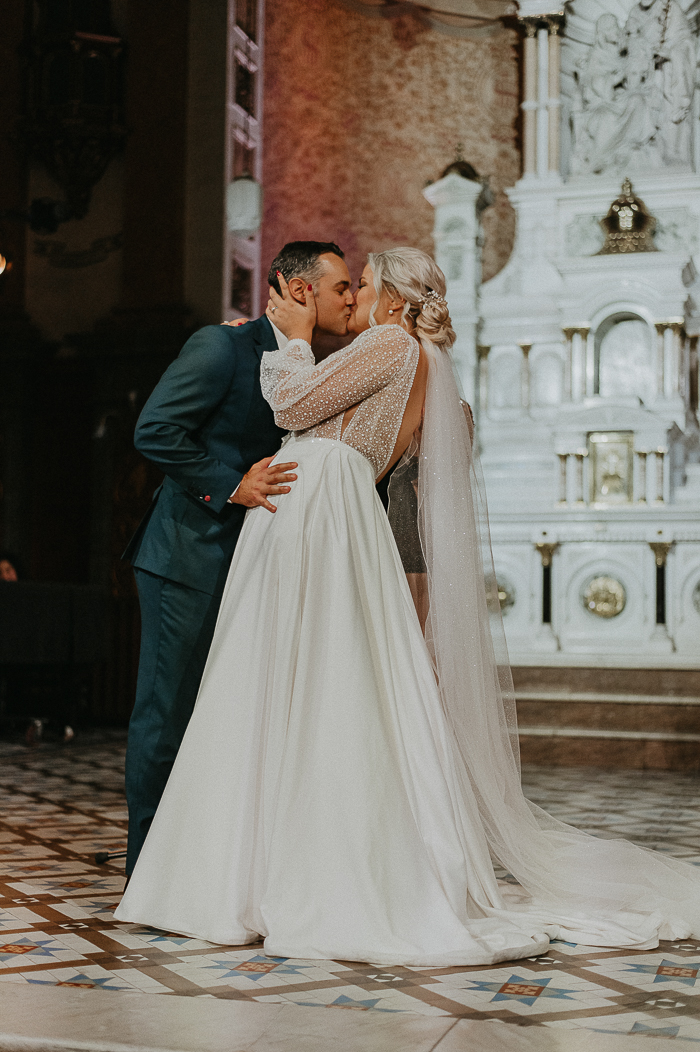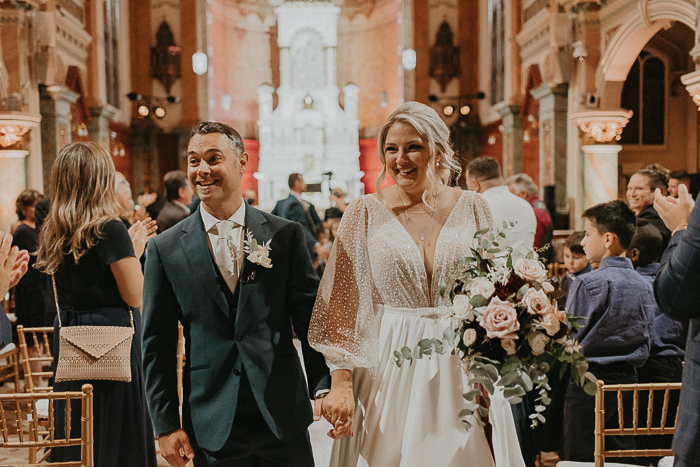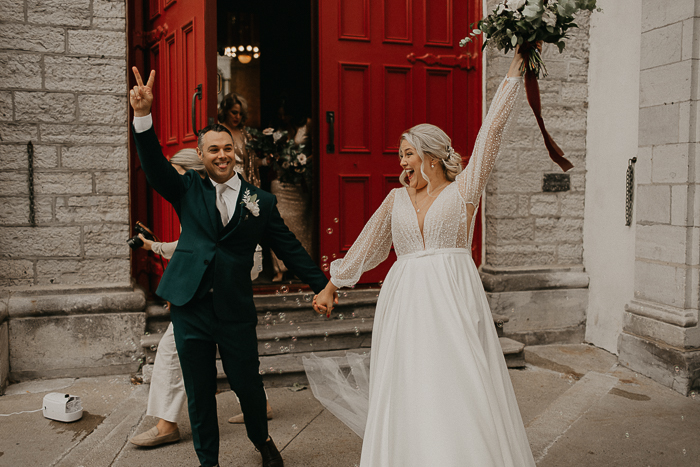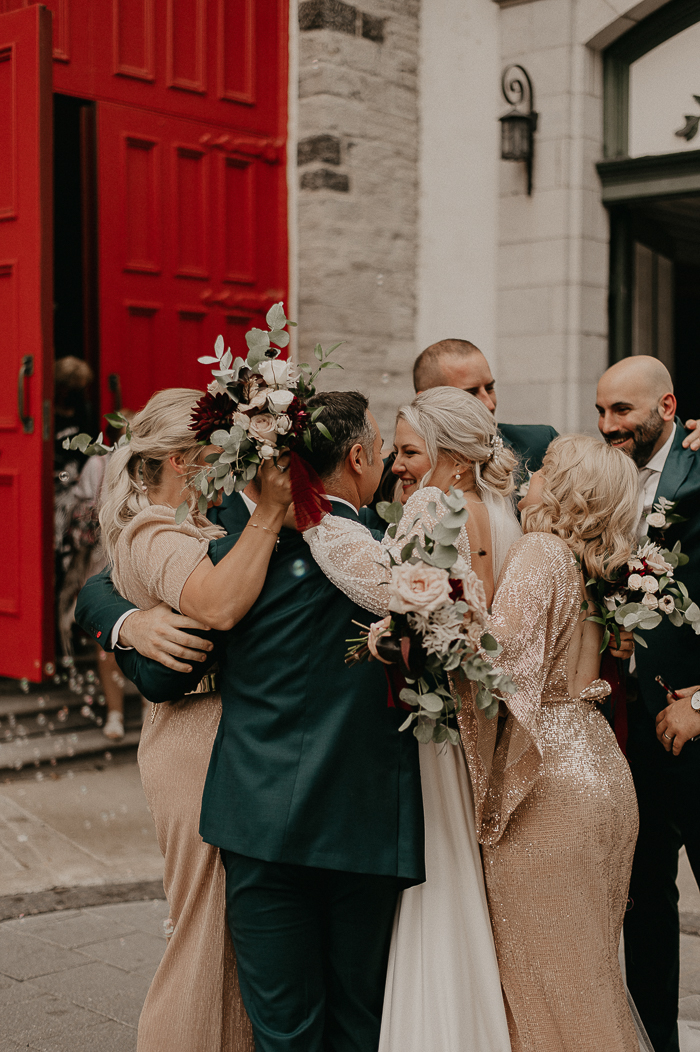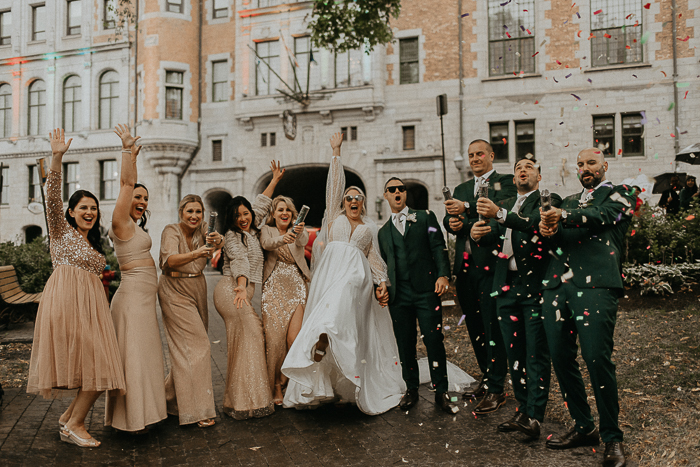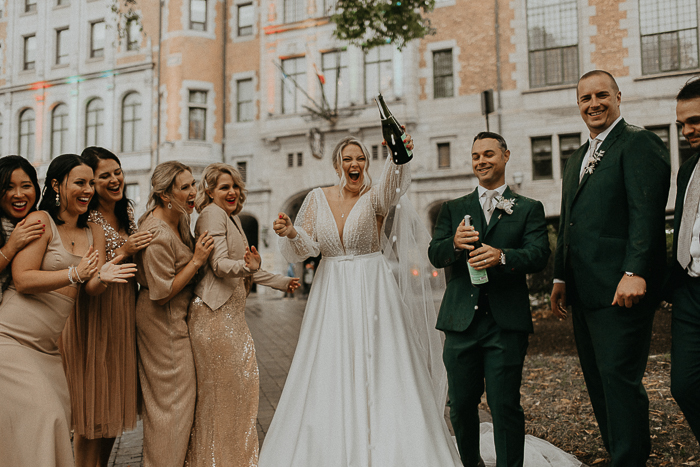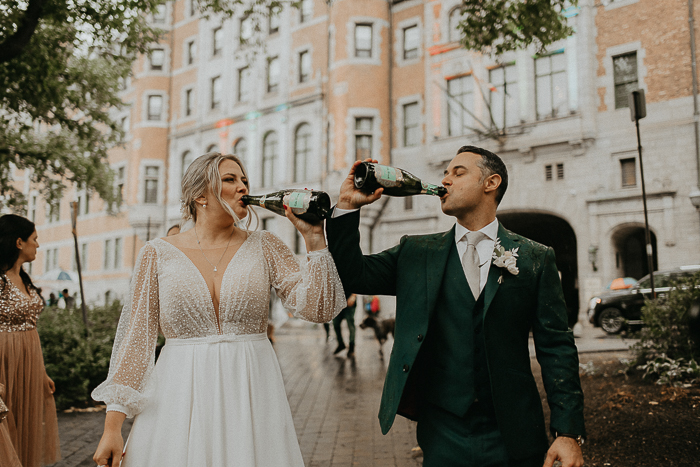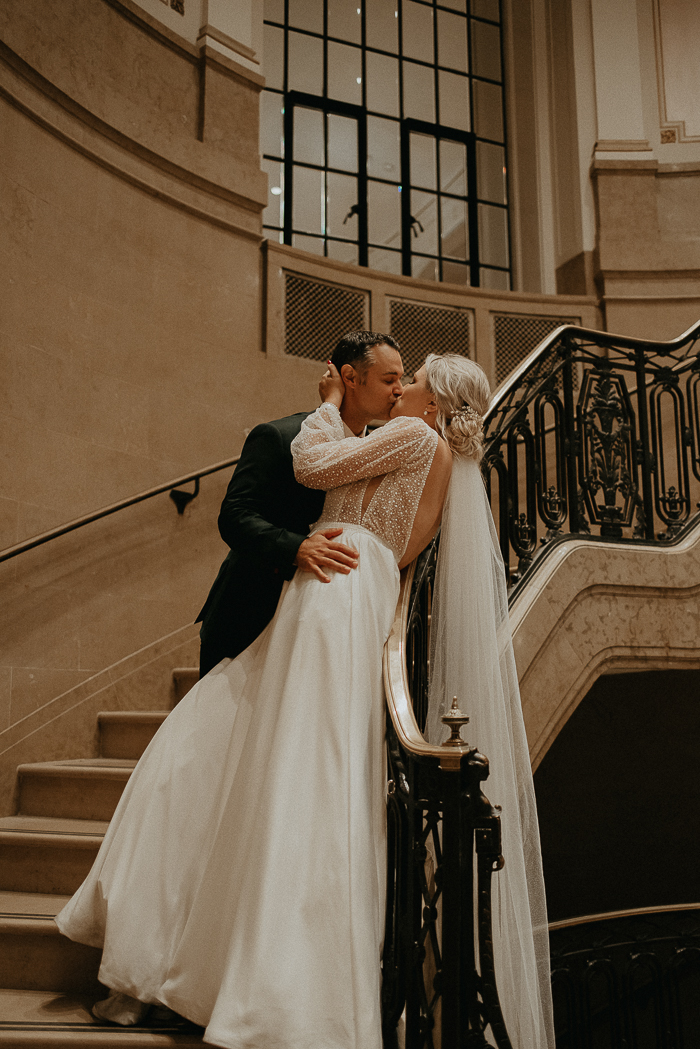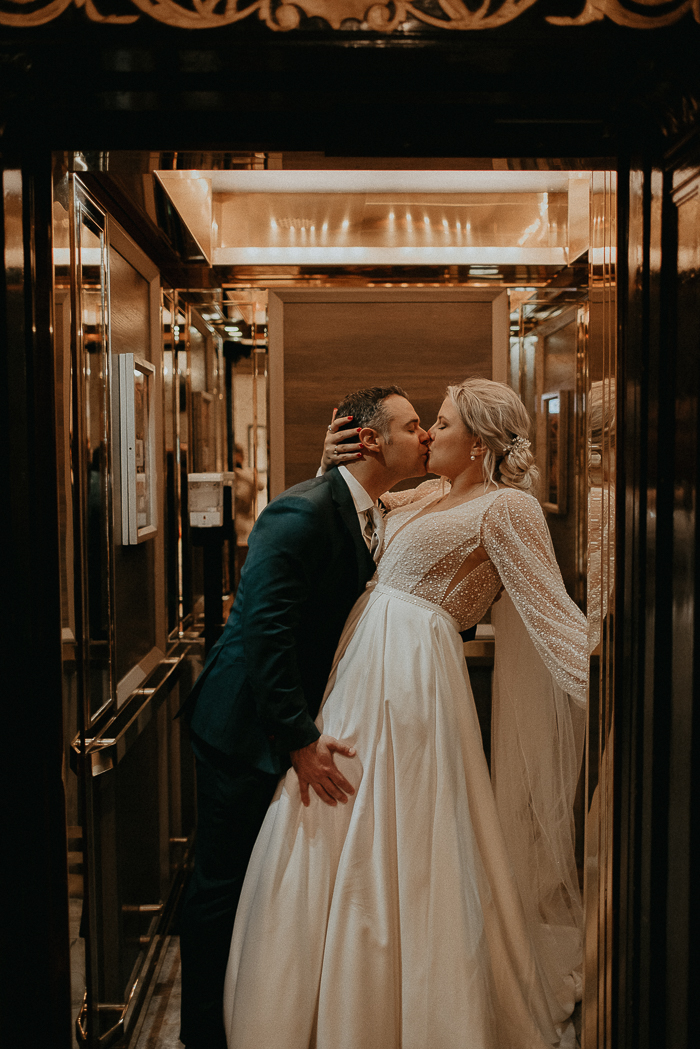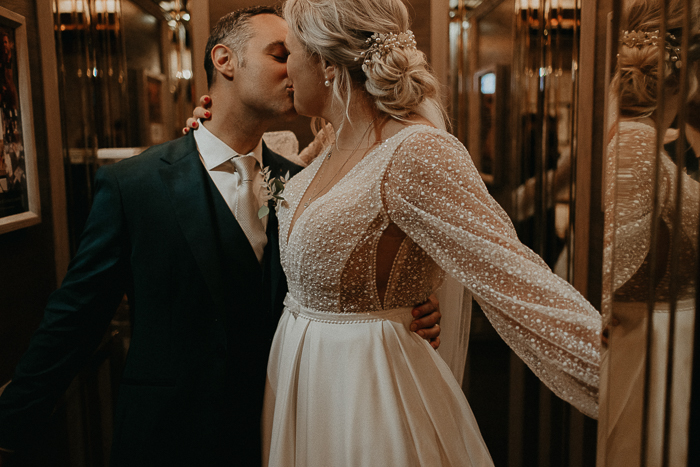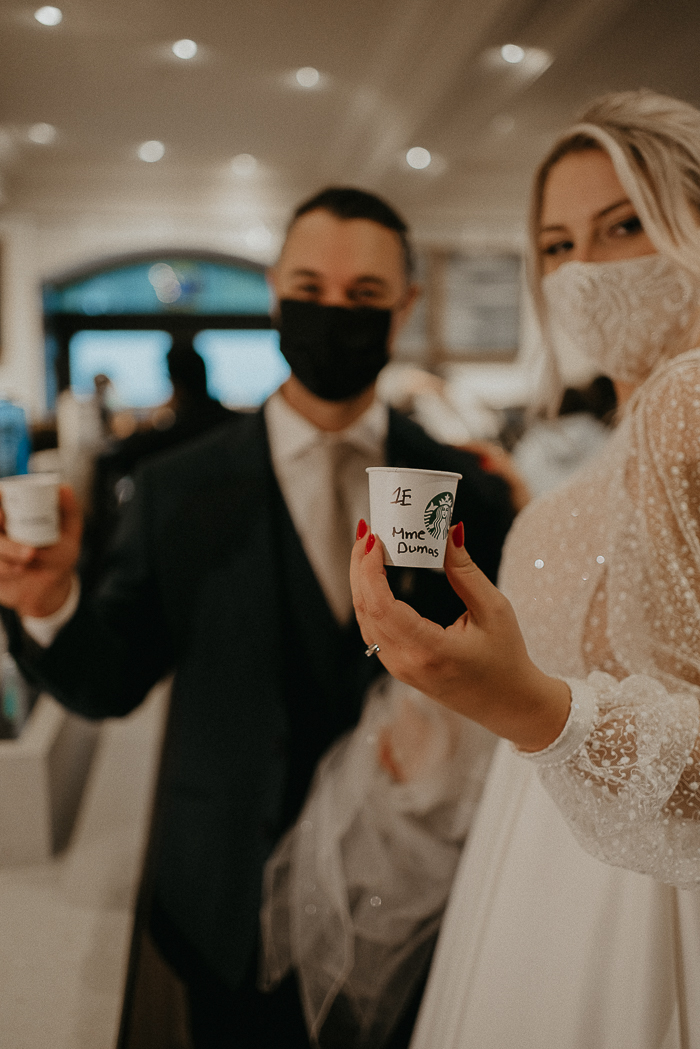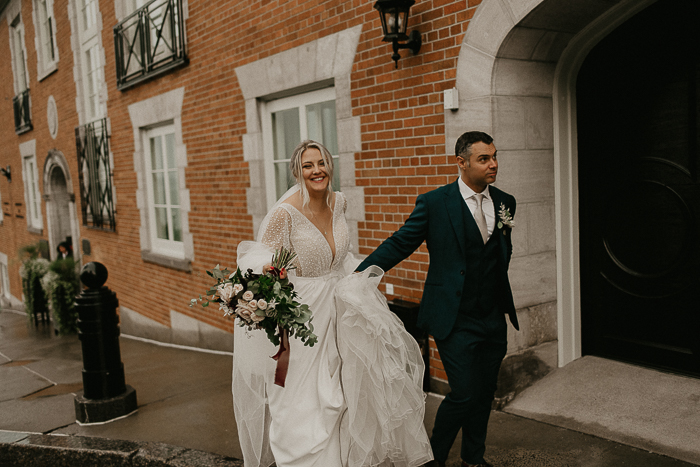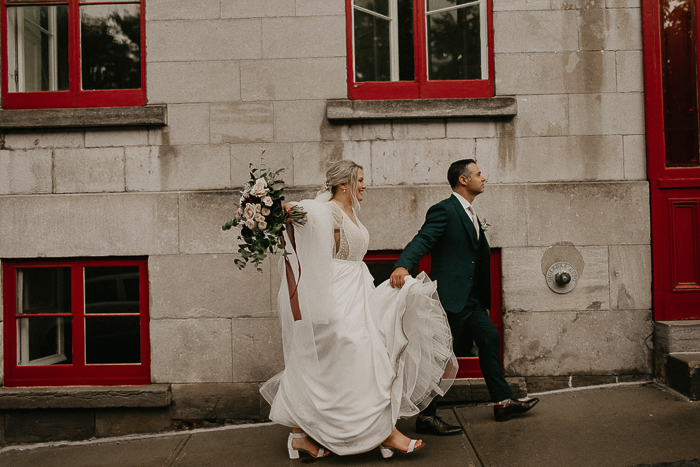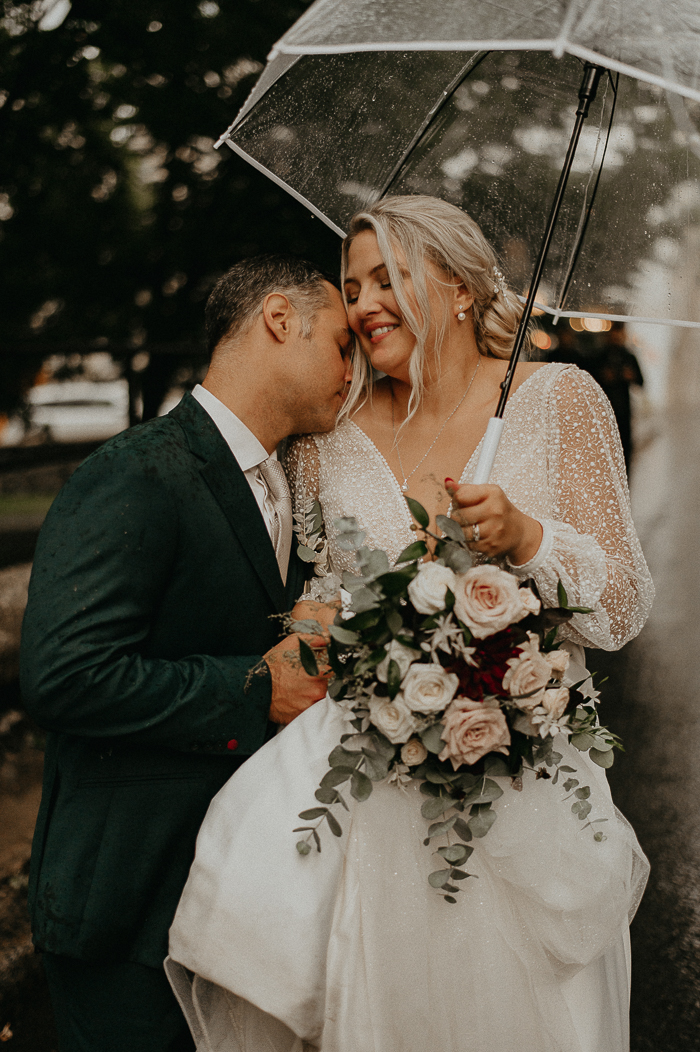 Vintage Wedding Favors
Our wedding favors were plants in teacups. We bought the cups of tea one by one to tie in the vintage side. And my husband loves nature, so giving a plant was a way to show our love growing–and acted as a way not to give something useless.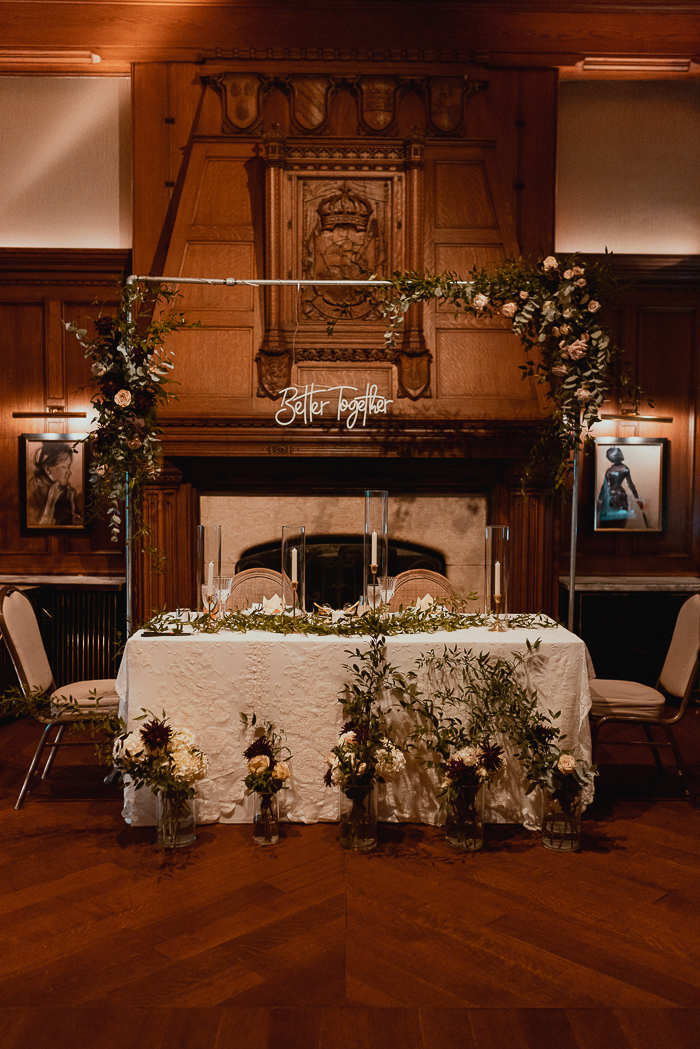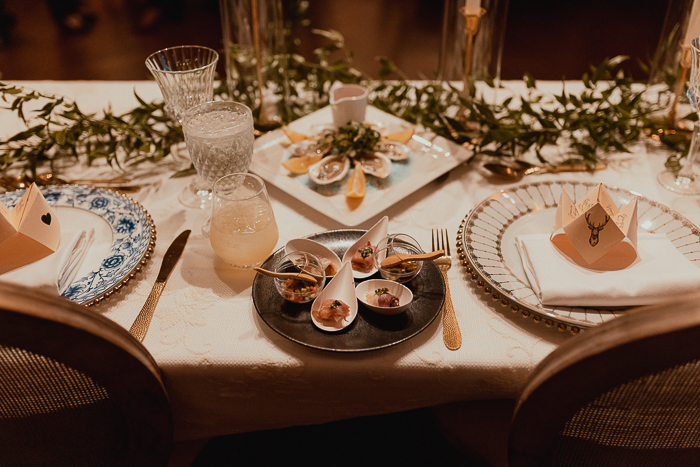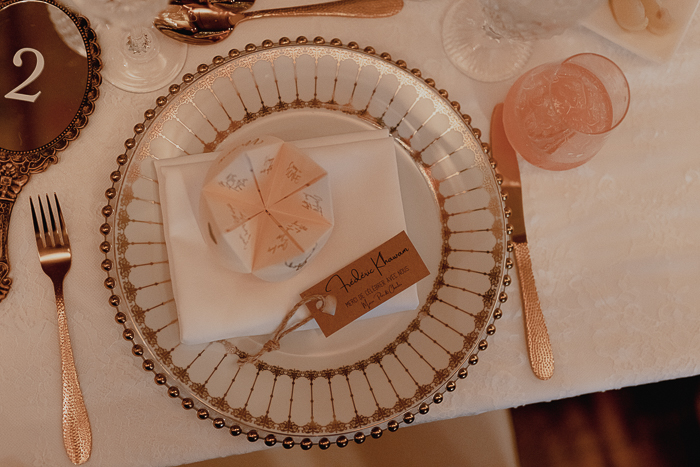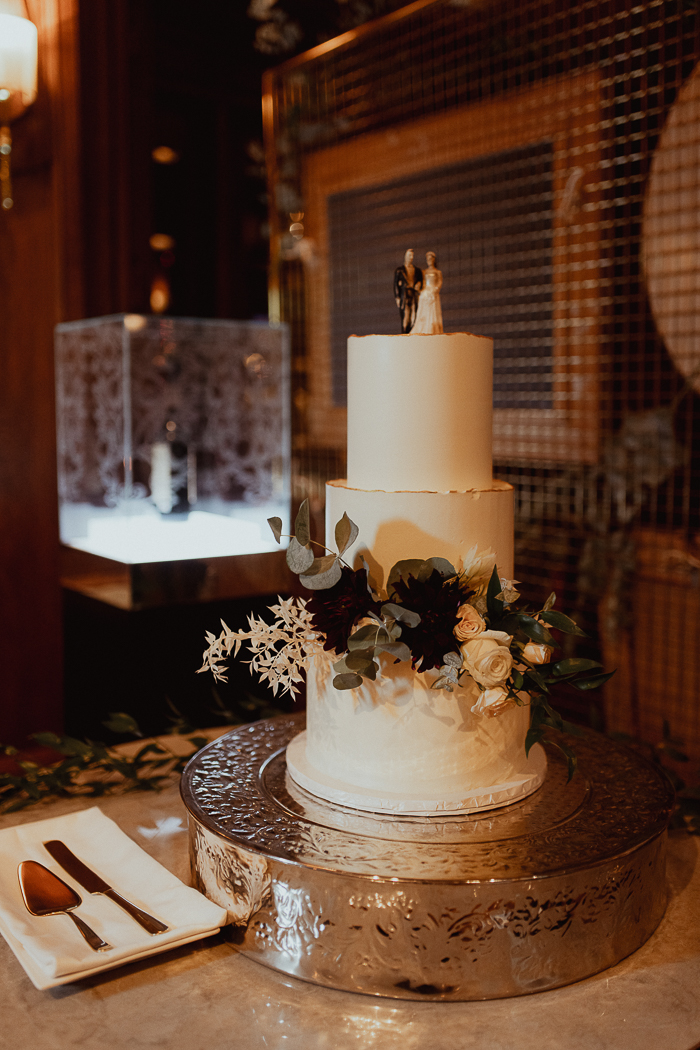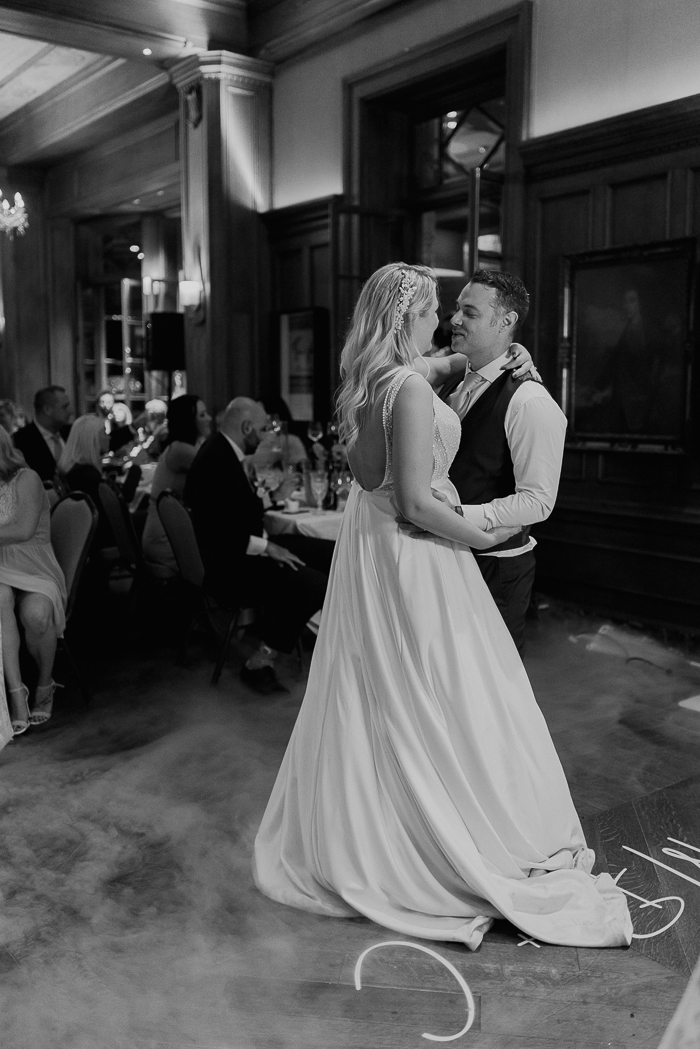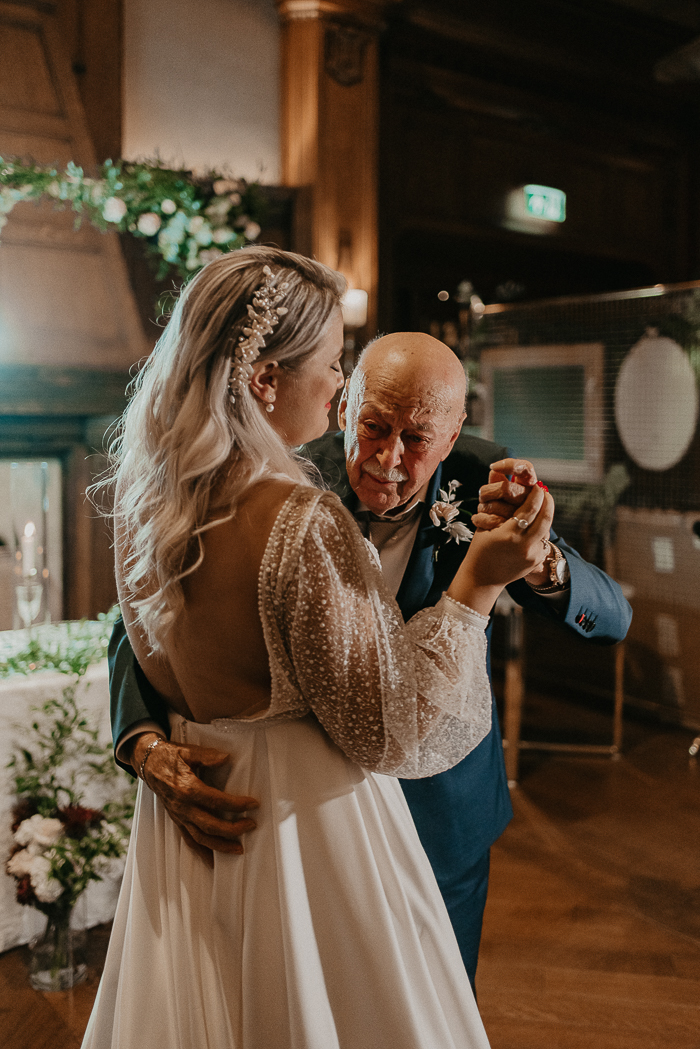 A Surprise Wedding Gift For The Groom
I gave my husband his dream guitar because he married me and my projects–including my business. And to thank him for his patience in the face of my endless hours of work, my business partner and I wanted to thank him! When I found the guitar, there were none available in Canada, so I had to buy it in the USA. But I found out two weeks before the wedding that UPS had lost my package. I spent three days making calls to finally find one in Canada to replace it.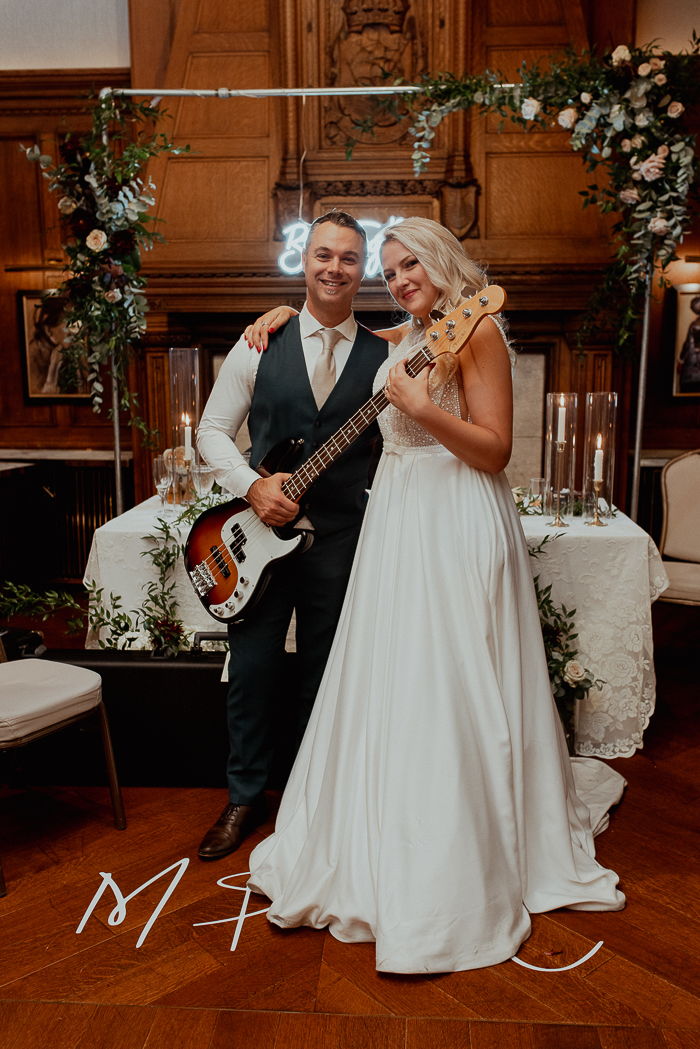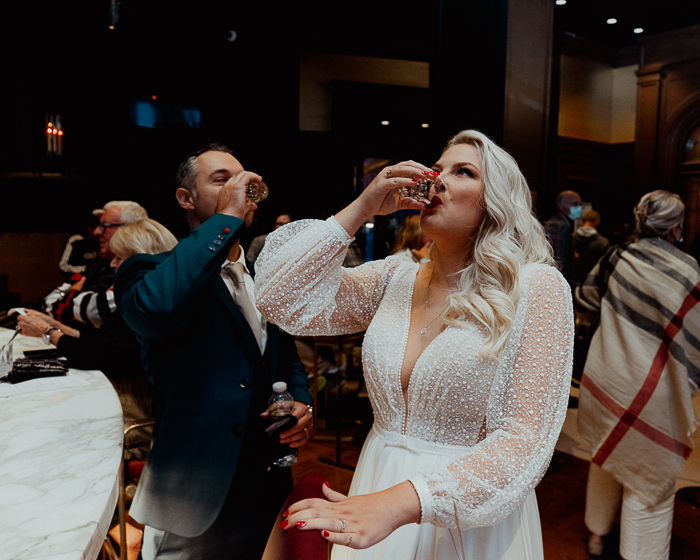 Congratulations again to Marie Pier and Charles on their vintage castle wedding at Fairmont Chateau Frontenac. We're so thankful that Valérie Gay Bessette was there to capture every heartwarming moment. To plan your own unique affair, be sure to check out our unique wedding planning guide!