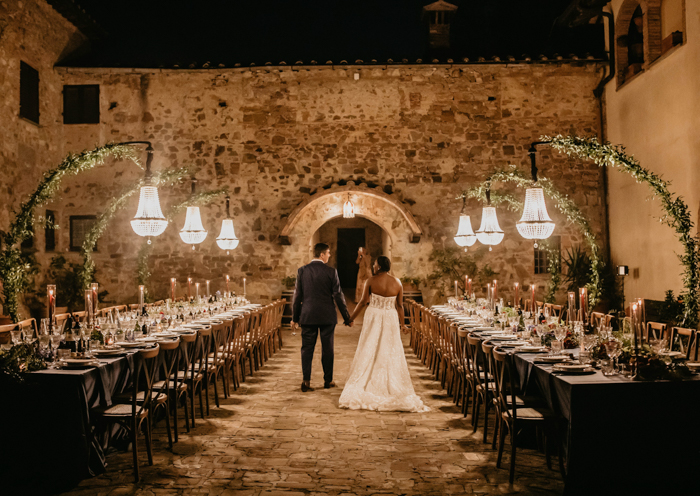 With Chelsea and Matteo's decision to have a dreamy Italian destination wedding, their focus was on honoring Matteo's Italian heritage by incorporating authentic Tuscan elements. They took inspiration from the captivating blue colors in Tuscan pottery and used this as the cornerstone of their wedding design. Opting for a bright color palette, they selected vibrant florals that perfectly captured the essence of the lush countryside. They intended to create a romantic ambiance, brimming with an abundance of greenery and sparkling crystal chandeliers, transporting their guests to the enchanting charm of Tuscany.
The couple selected an incredible wedding venue in the medieval town of San Gimignano, a 19th-century estate nestled amidst a vineyard and olive grove. This picturesque setting created an enchanting ambiance for their special day, with lush greenery surrounding the ceremony and captivating views through the expansive windows. They worked closely with Junebug members Tuscan Pledges to incorporate meaningful black cultural traditions, lending a distinct touch to the occasion. The courtyard reception exuded romance, thanks to the exquisite chandelier installations that illuminated the tables adorned with garden blooms and vintage blue table settings.
The couple took great care in planning every aspect of their wedding, ensuring no detail was overlooked. With the assistance of their trusted team of vendors, they brought their vision to life, resulting in a truly unforgettable and customized celebration shared with their beloved family and friends. Take a moment to be awe-inspired as you scroll through these mesmerizing photos skillfully captured by Meme Urbane.
The Couple:
Chelsea and Matteo
The Wedding:
San Gimignano, Tuscany, Italy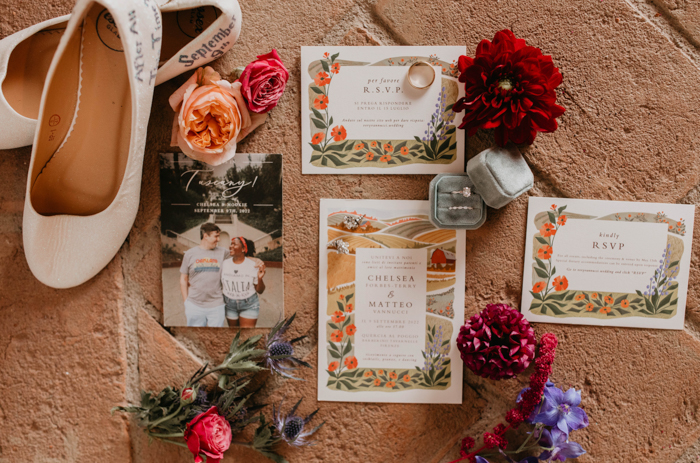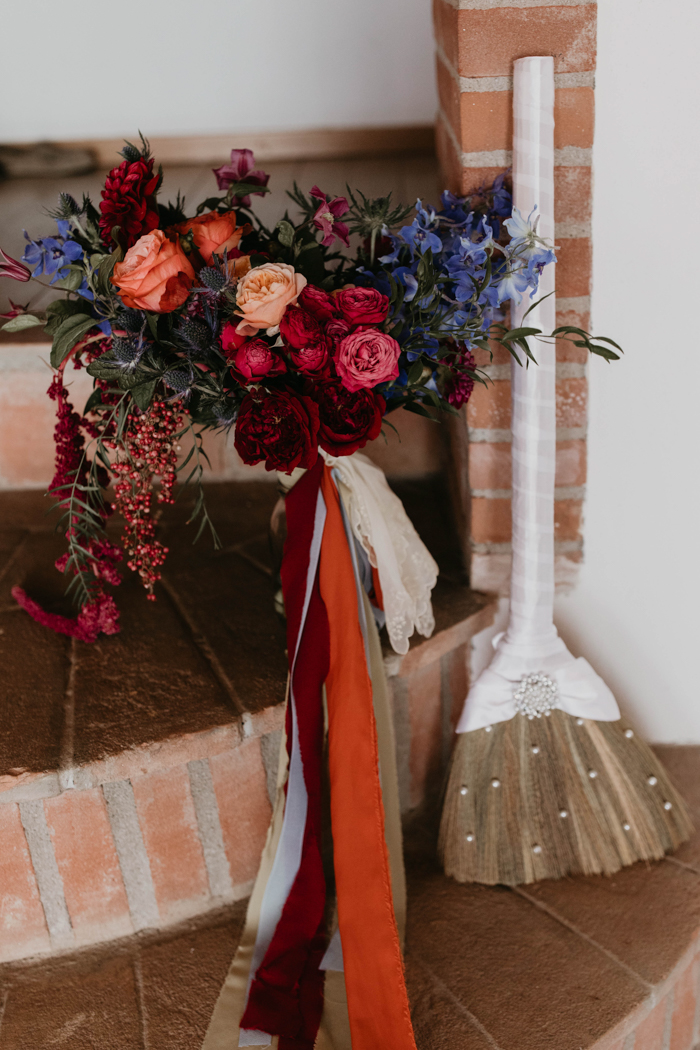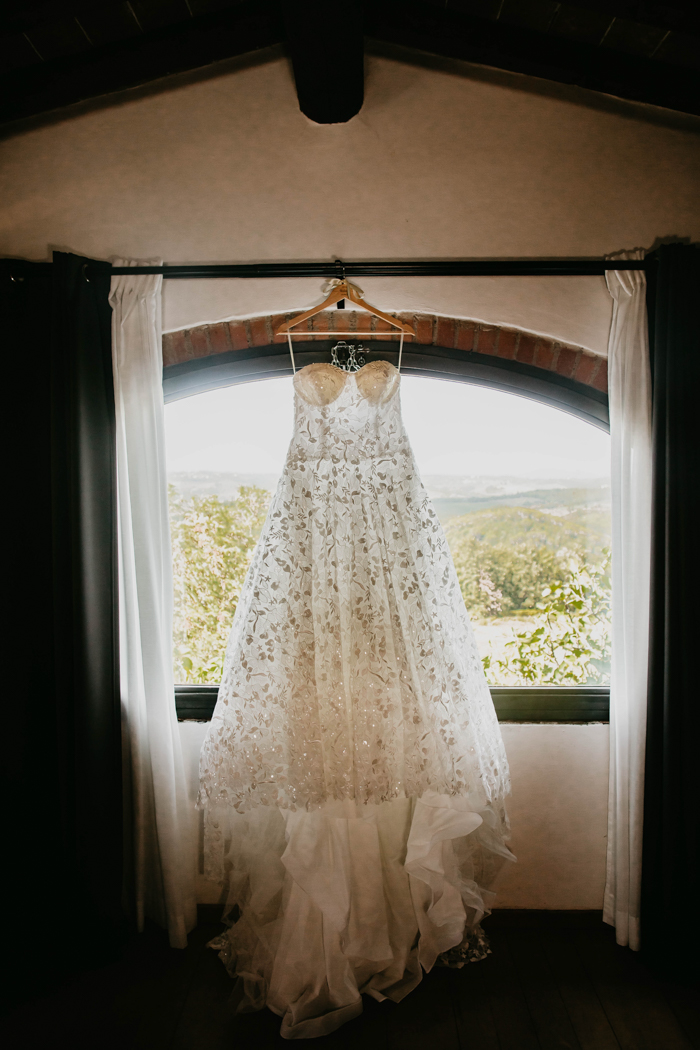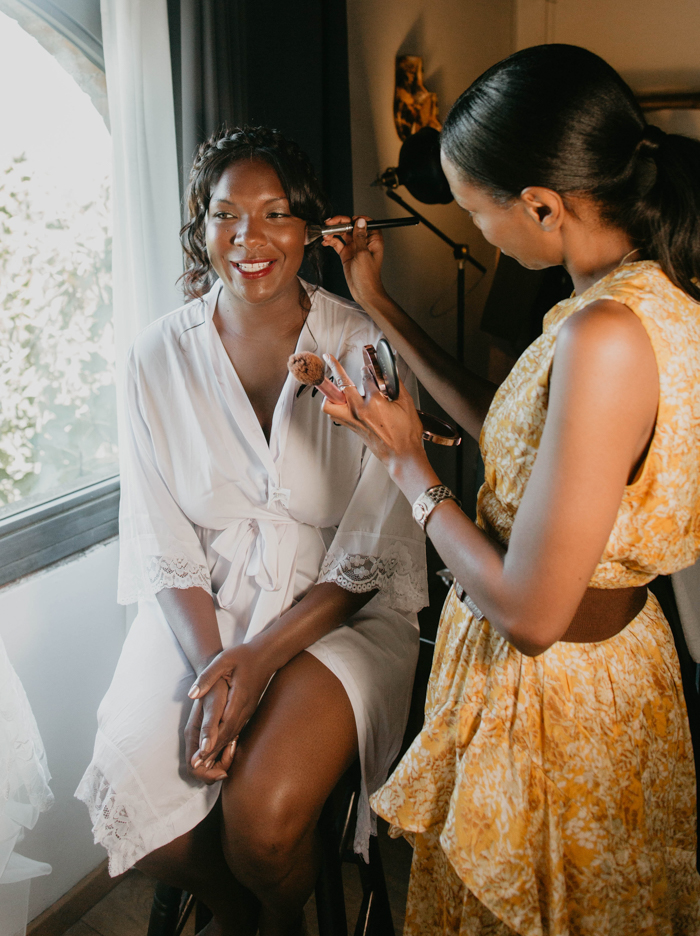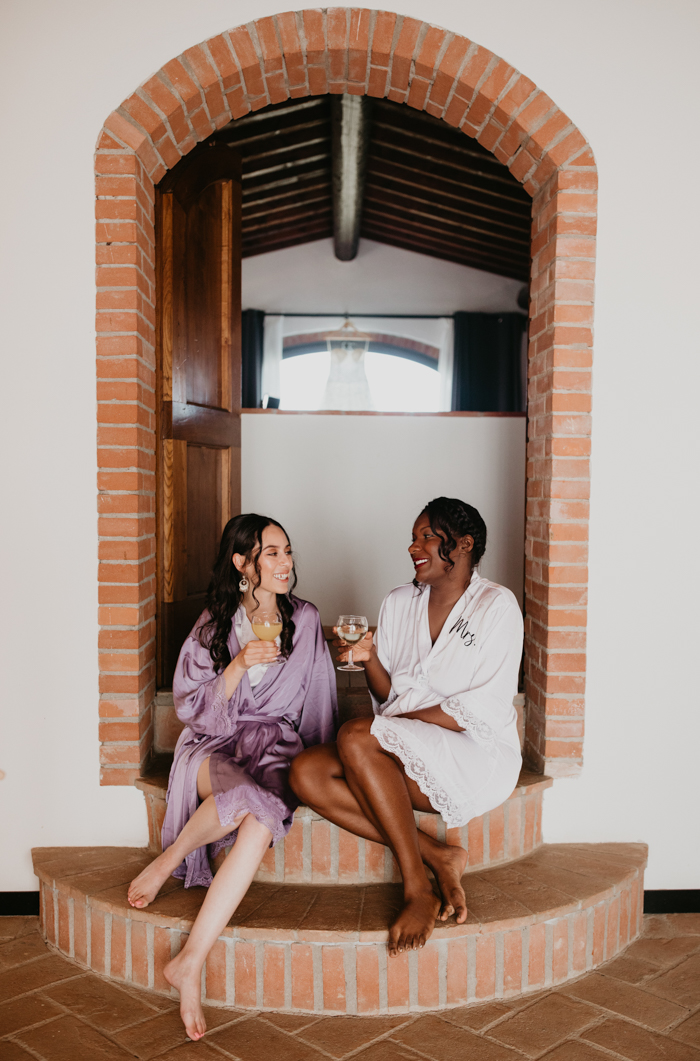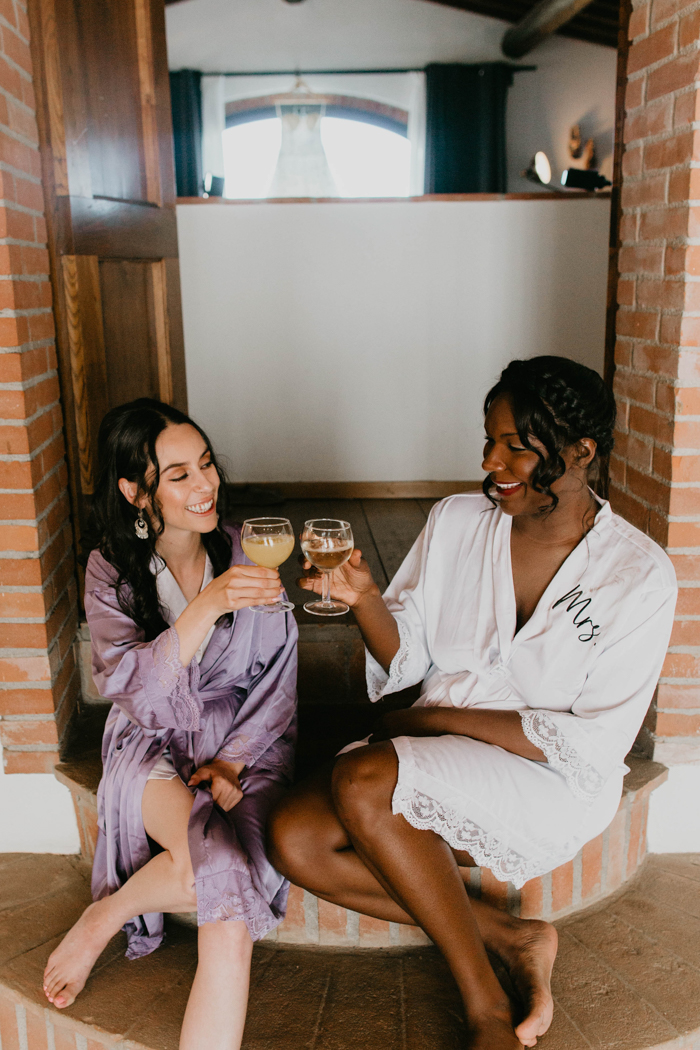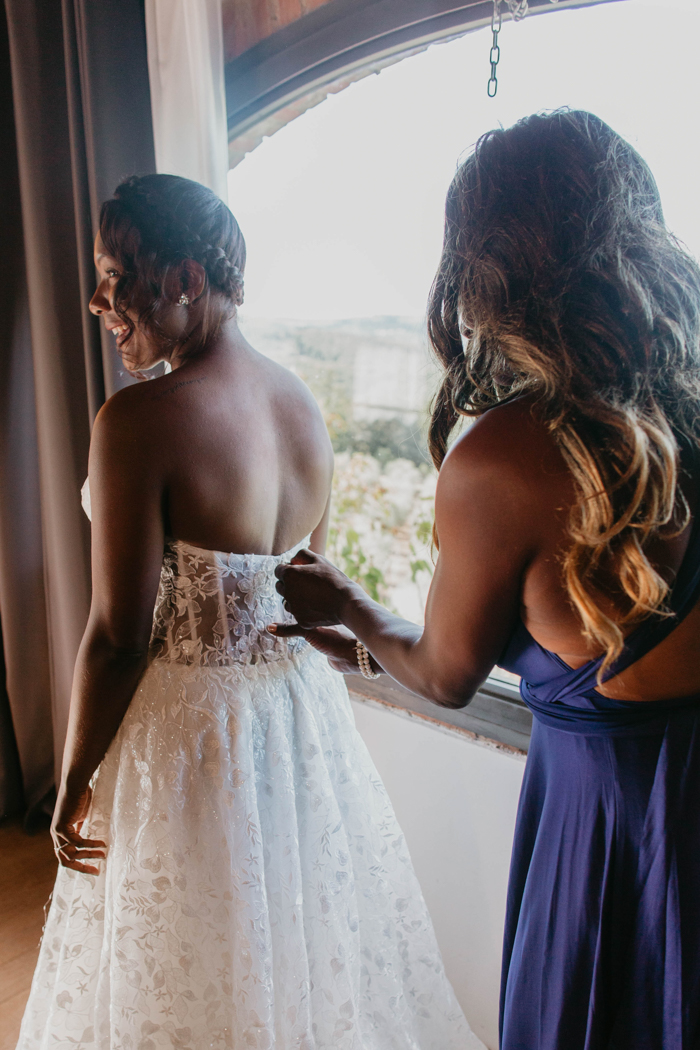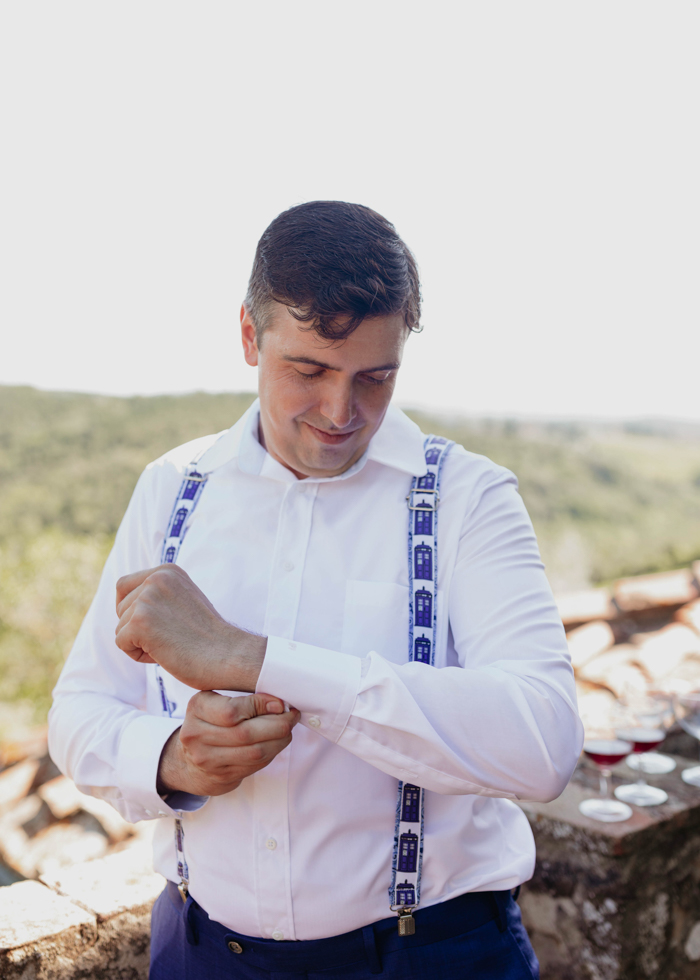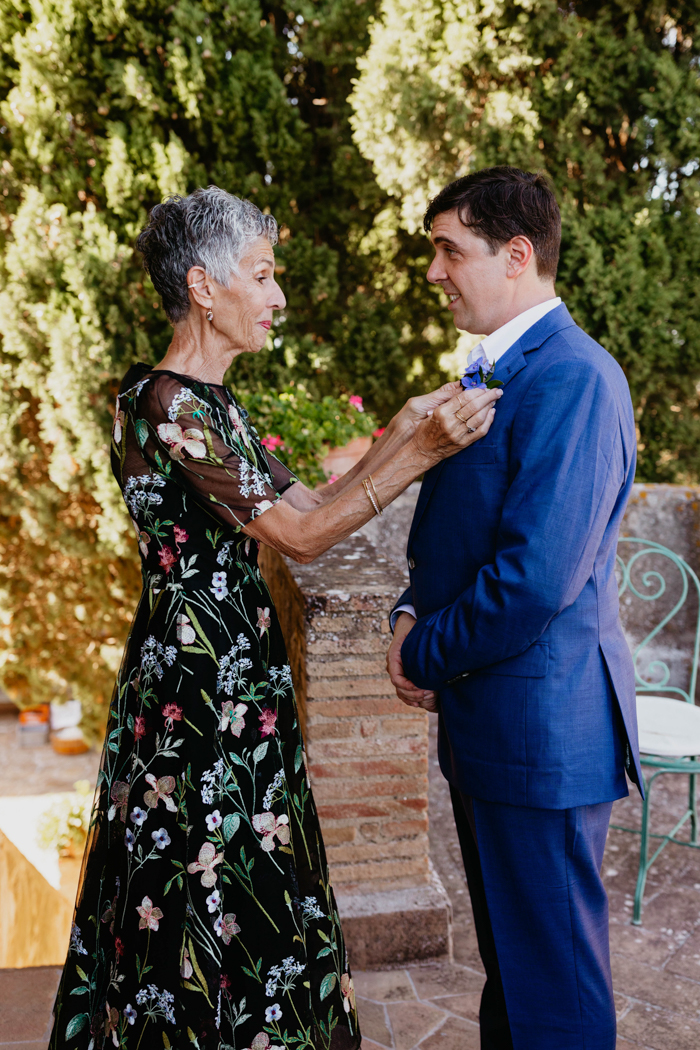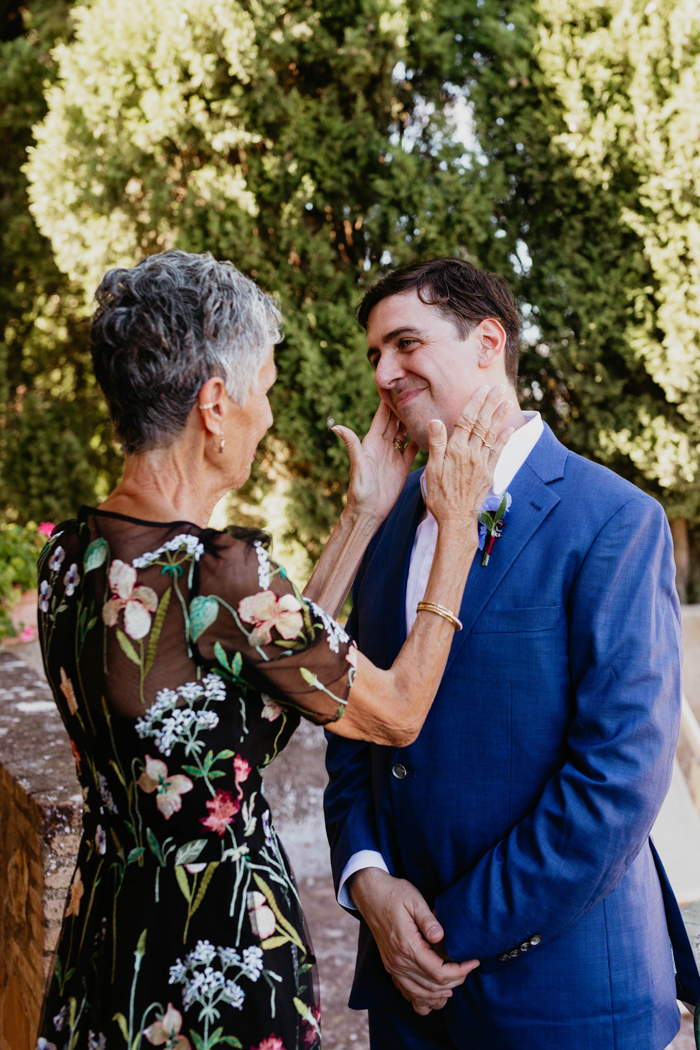 Their Wedding Planners Made Their Dream Italian Destination Wedding A Reality By Helping Them Find The Perfect Venue
We initially hired Parade Wedding for venue selection services as we had specific criteria but needed to know where to start. After considering options in Tuscany and near Rome, we found the perfect venue, which unfortunately fell through. With Parade's help, we discovered Quercia Al Poggio, a stunning venue with beautiful spaces, accommodations, and a breathtaking view of the Tuscan countryside. Their on-site olive oil production and exceptional Chianti wine sealed the deal. Despite the time difference, Parade's dedication and hard work made us confident they were the right team to make our dream venue into a dream wedding.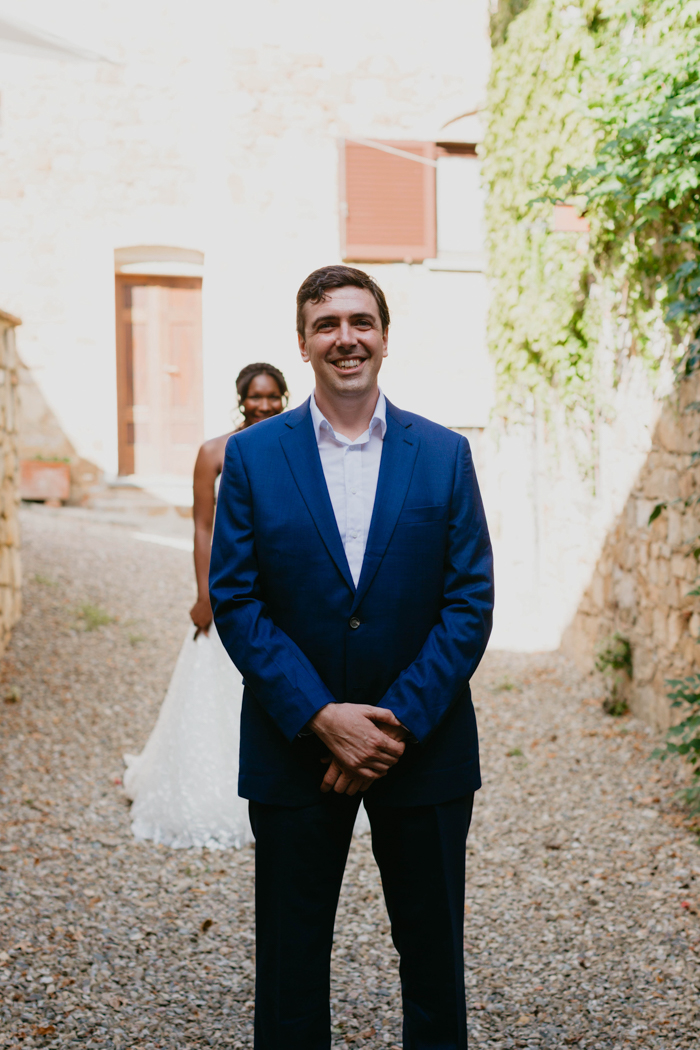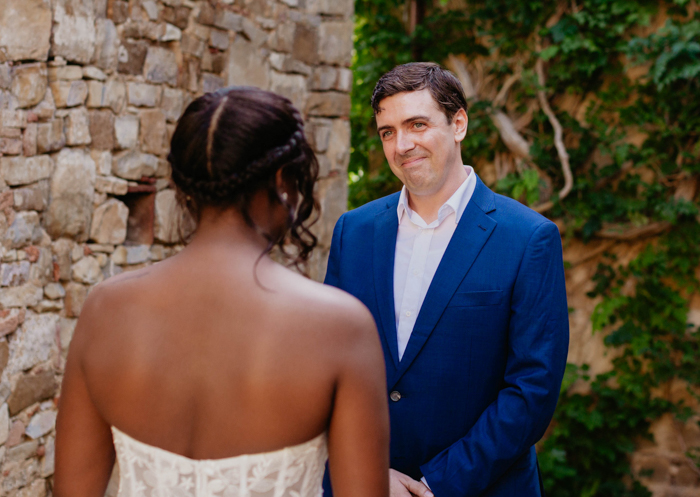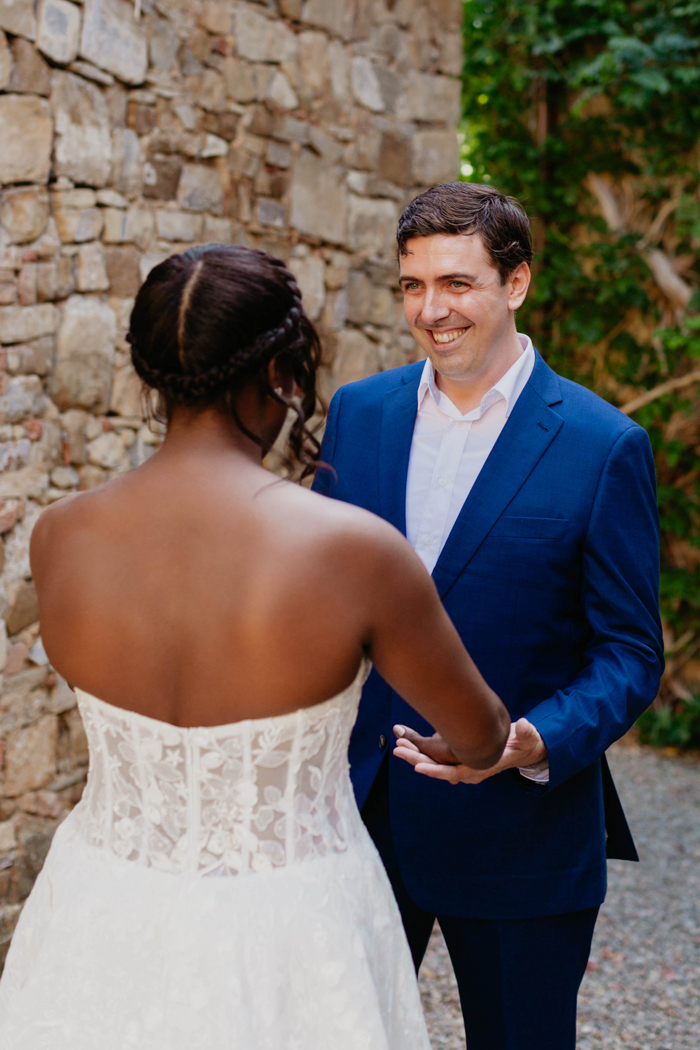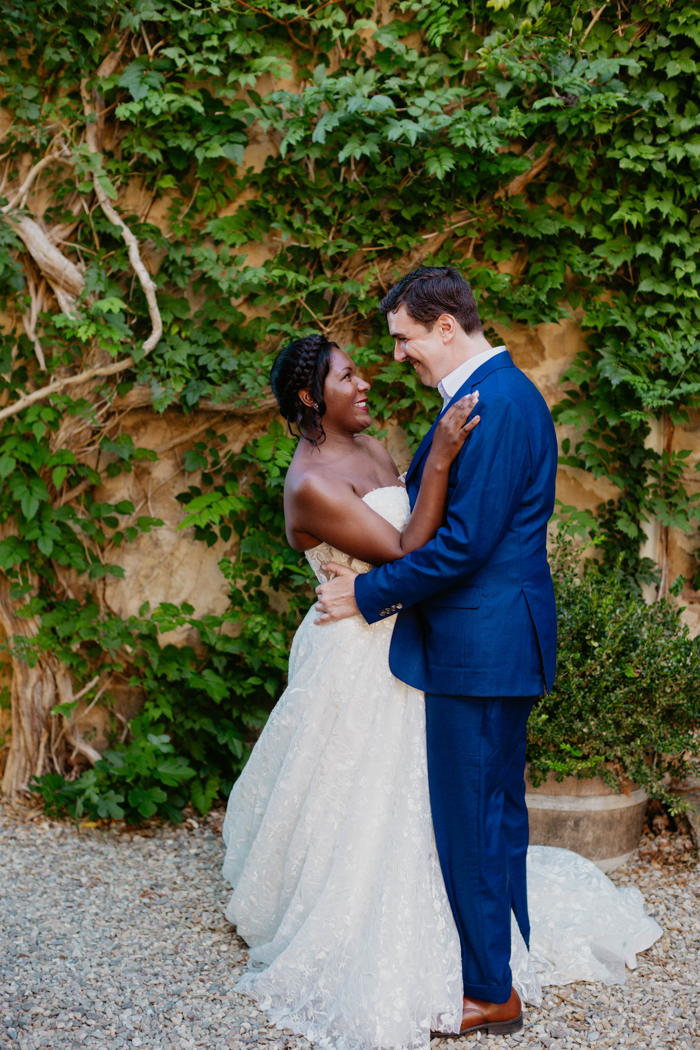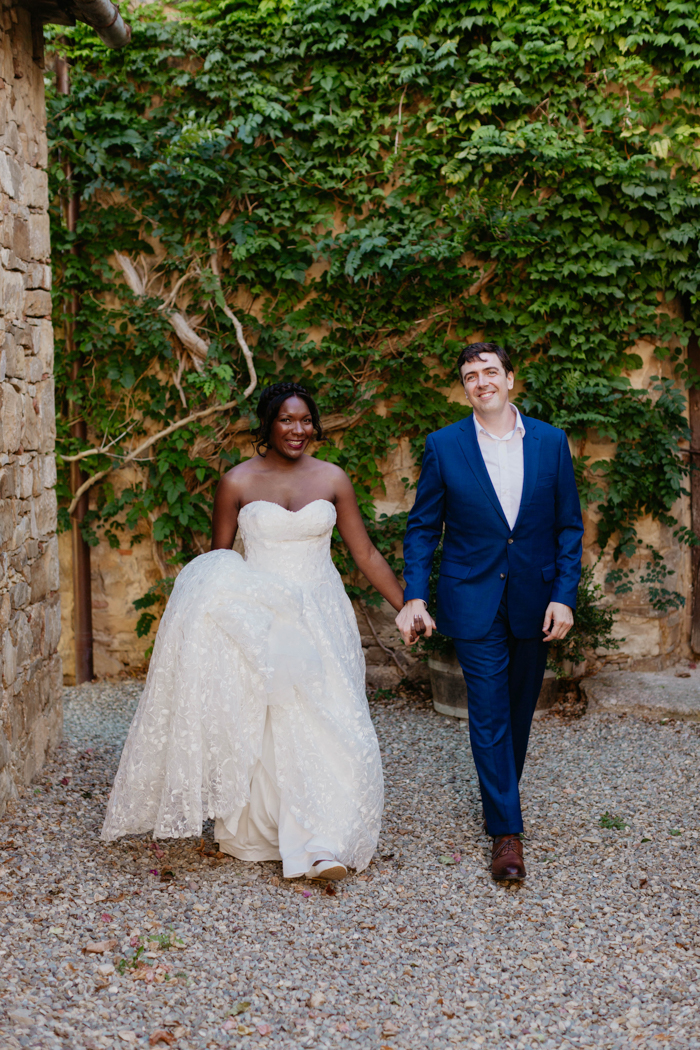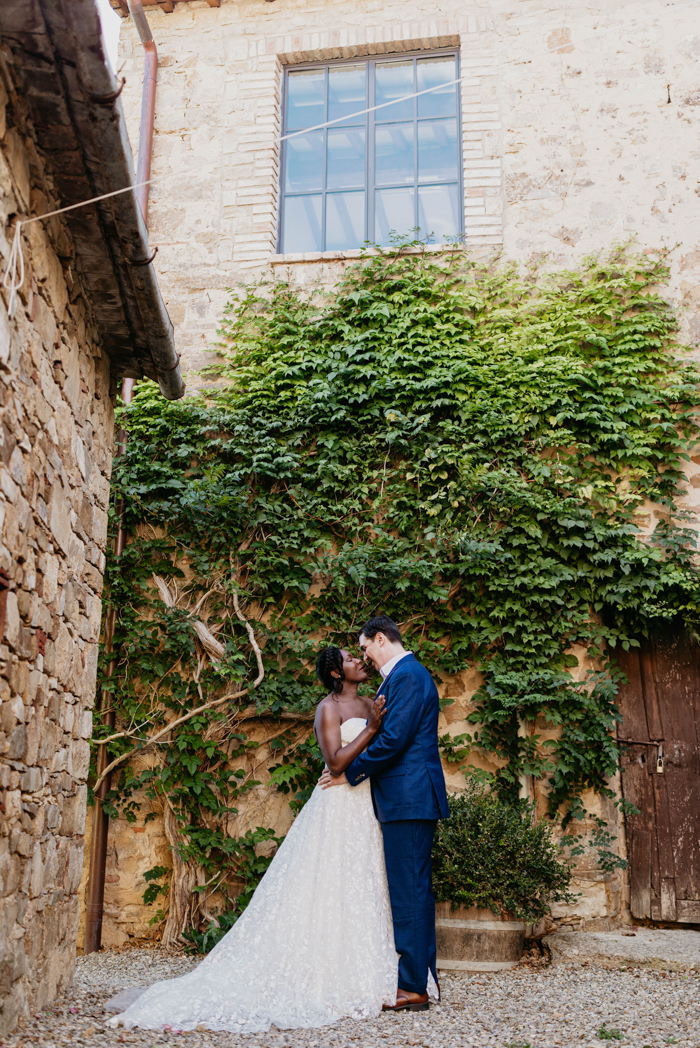 Incorporating Black Cultural Traditions Into Their Ceremony
As an interracial couple, it was important for us to celebrate the Italian heritage and incorporate elements of Black cultural customs and traditions. Before the ceremony, the bride's uncle, a minister, shared a private blessing of the rings with the groom. He also led a prayer with the bride and her family before the bride's entrance. After officially declaring husband and wife by our officiant Tuscan Pledges, we embraced the tradition of jumping the broom, which pays homage to the history of enslaved Black people who were denied marriage certificates. This symbolic act represents our commitment and marks the beginning of our marriage journey.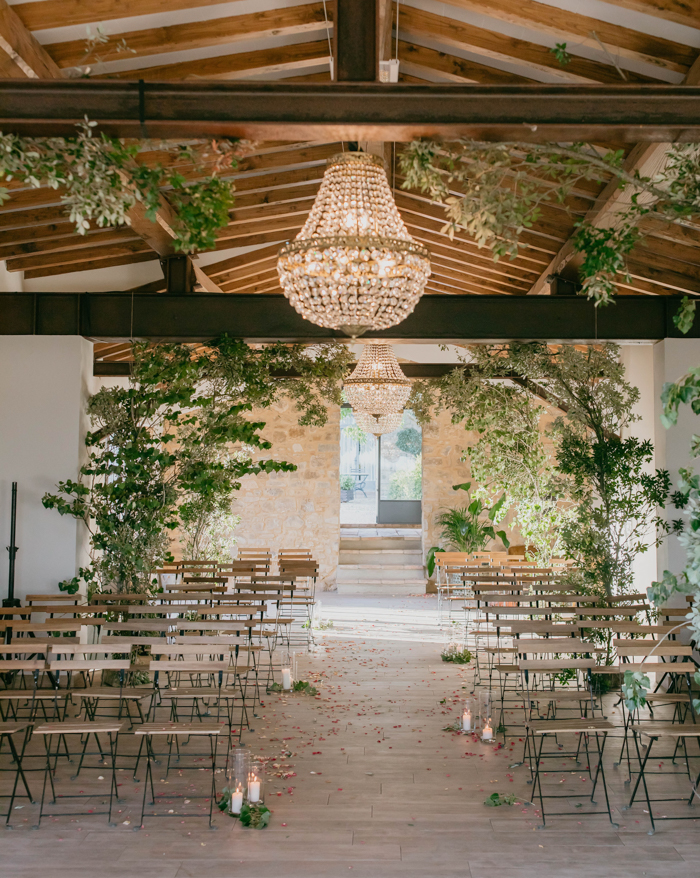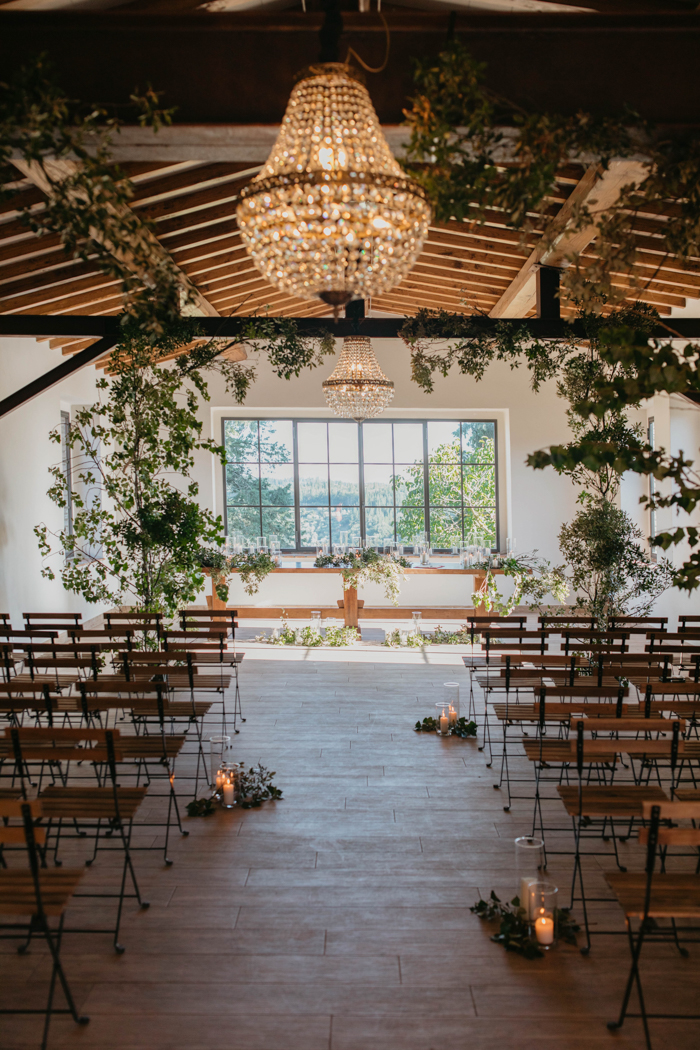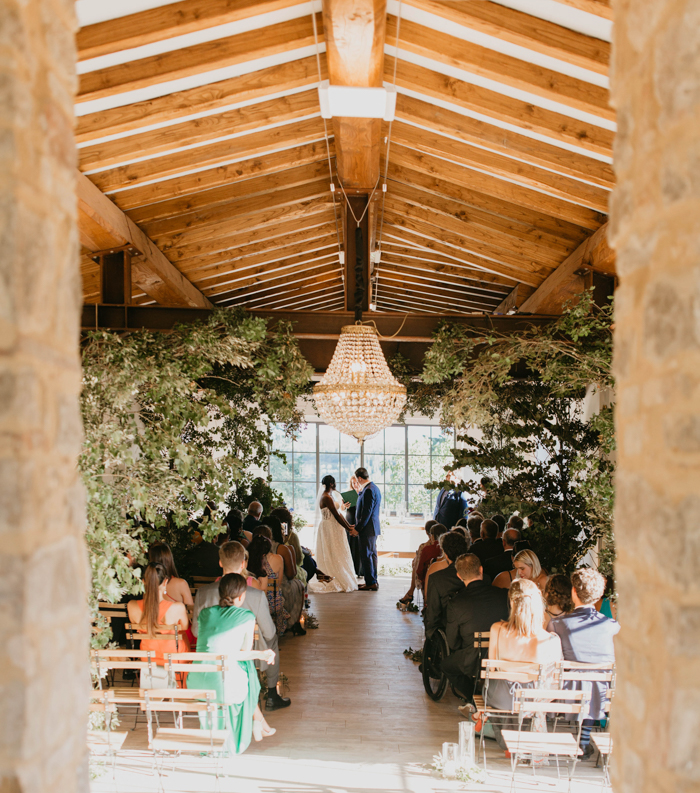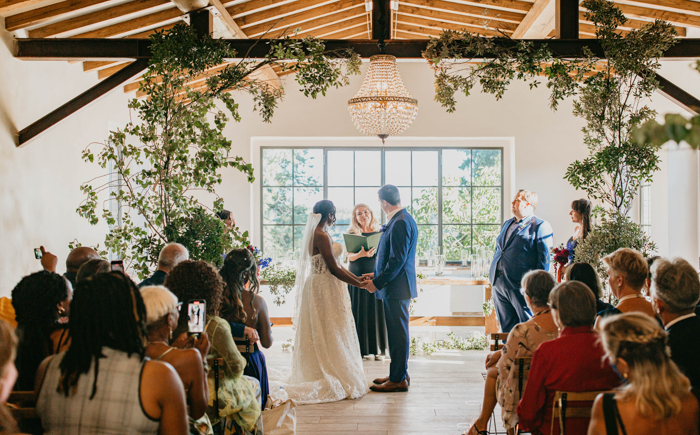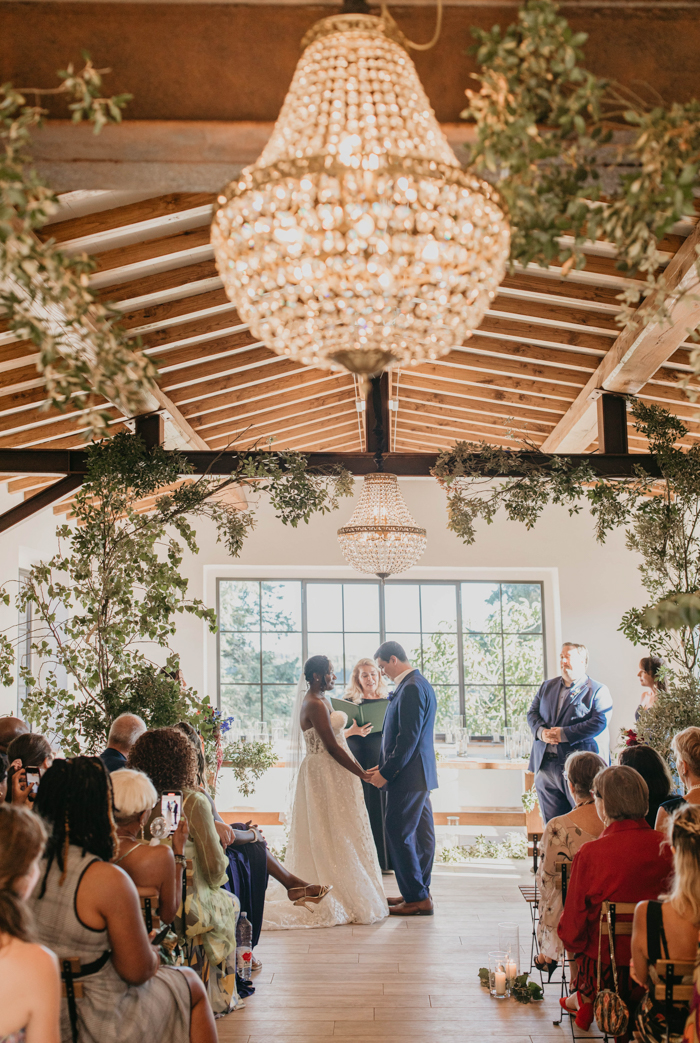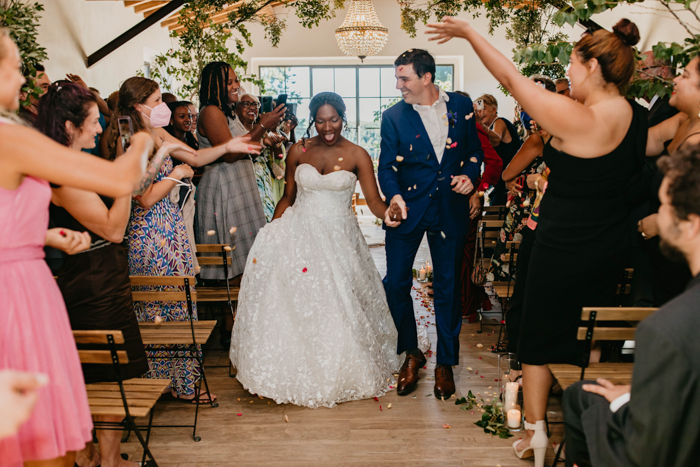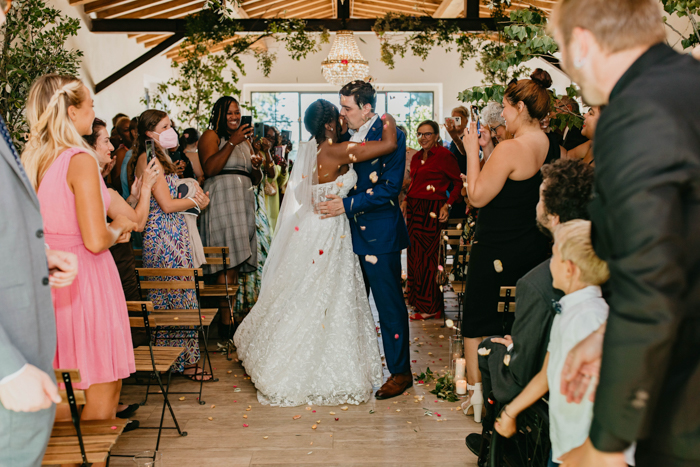 Infusing Authentic Tuscan Elements Into Their Italian Destination Wedding
After choosing to have an Italian destination wedding, our goal was to honor Matteo's Italian heritage by including authentic Tuscan elements. We took inspiration from the blue color commonly seen in local Tuscan pottery and used it as the basis for our design. To add some liveliness, we included bright colors and vibrant flowers. We also wanted to capture the lush greenery of the countryside and create a romantic atmosphere, so we used classic chandelier lighting.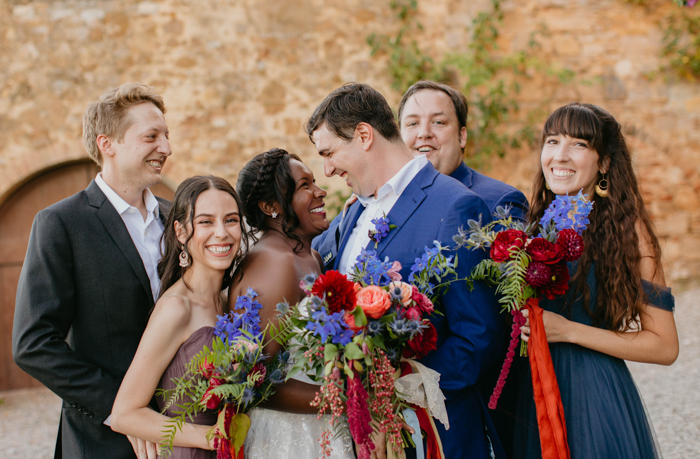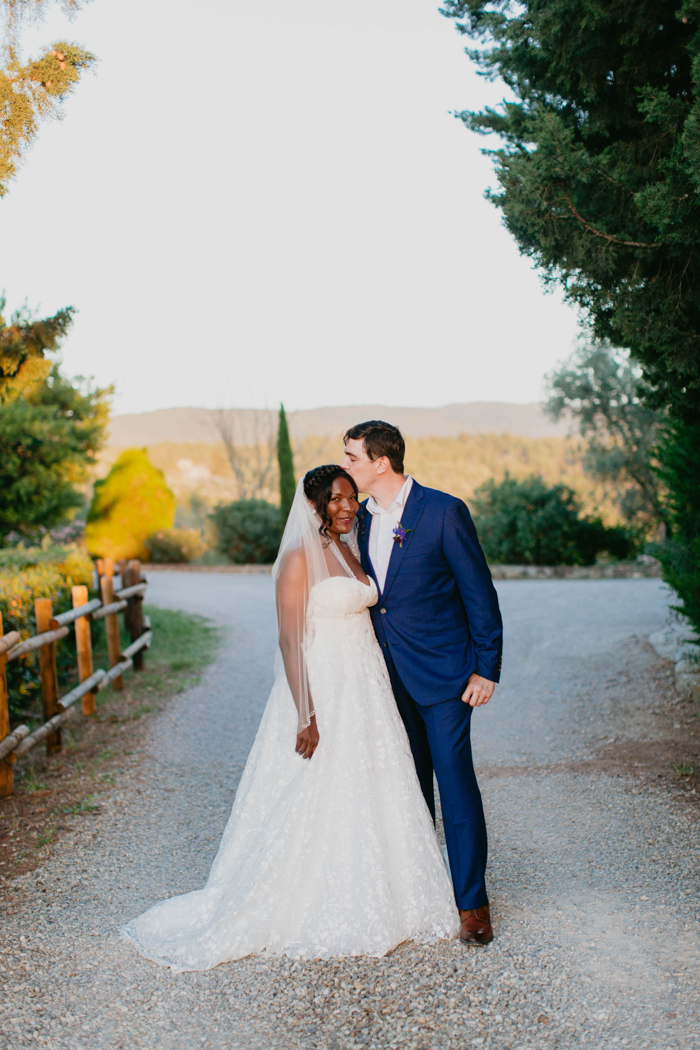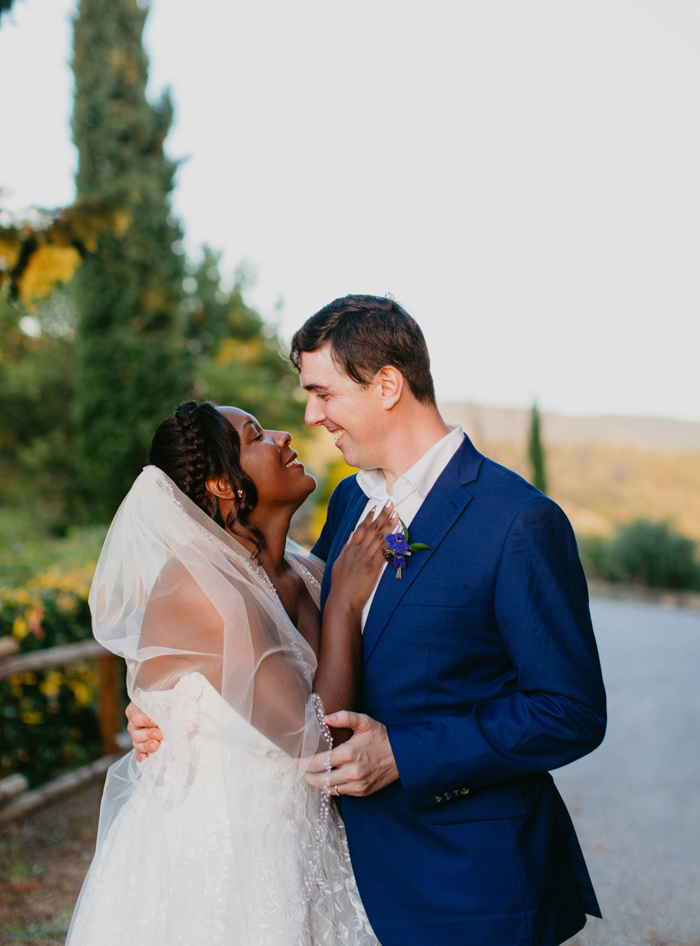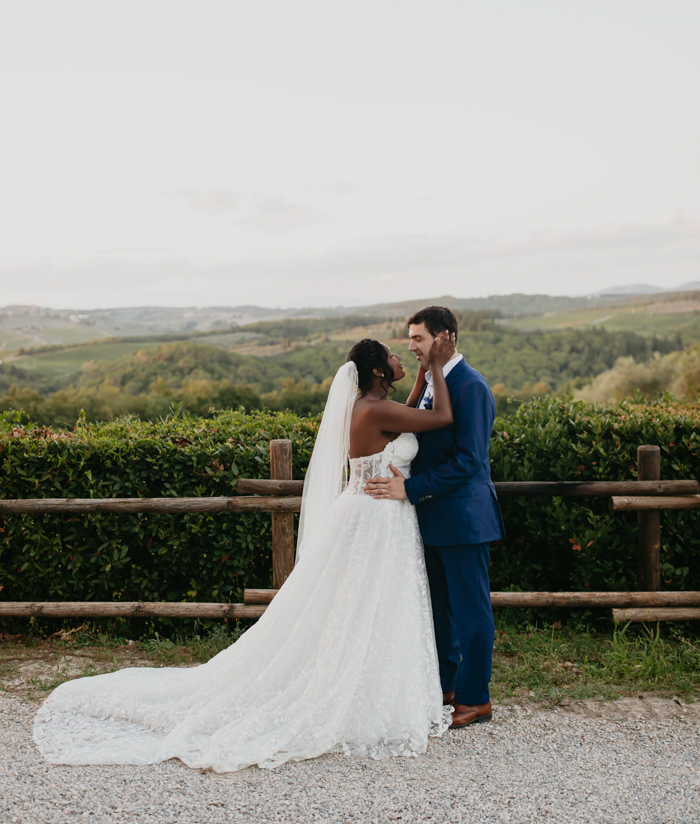 A Dinner Reception Filled with Emotion and Gastronomic Delights
Our reception was absolutely perfect and truly unforgettable. Every aspect of it stood out and left a lasting impression. I couldn't hold back tears of joy from the moment we first saw the beautifully decorated space. The heartfelt speeches, particularly the Bestman's speech and the impromptu toast by Matteo's Italian cousins, moved everyone in the room to tears. And let's not forget about the incredible food. We've been attempting to recreate the truffle risotto at home ever since because it was that amazing. That part of the day came together flawlessly, relieving us of all the stress and nervousness so that we could simply bask in the moment's enjoyment.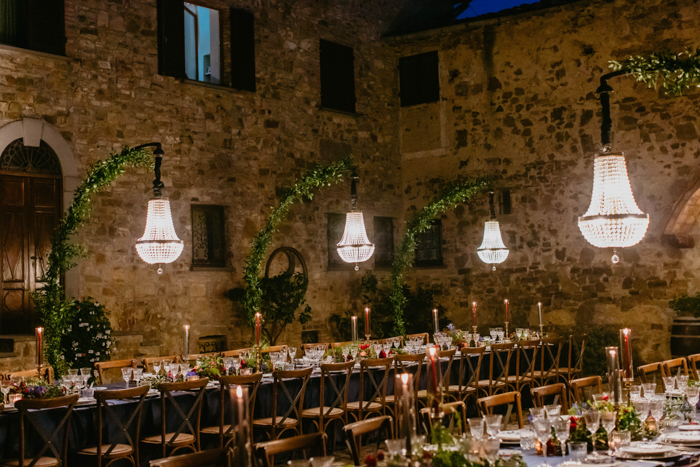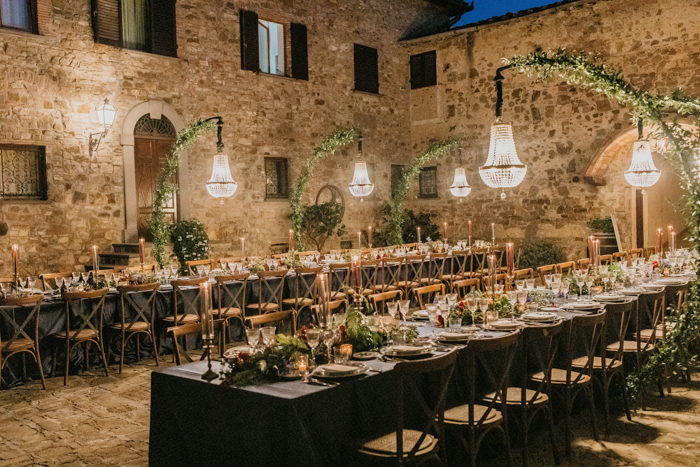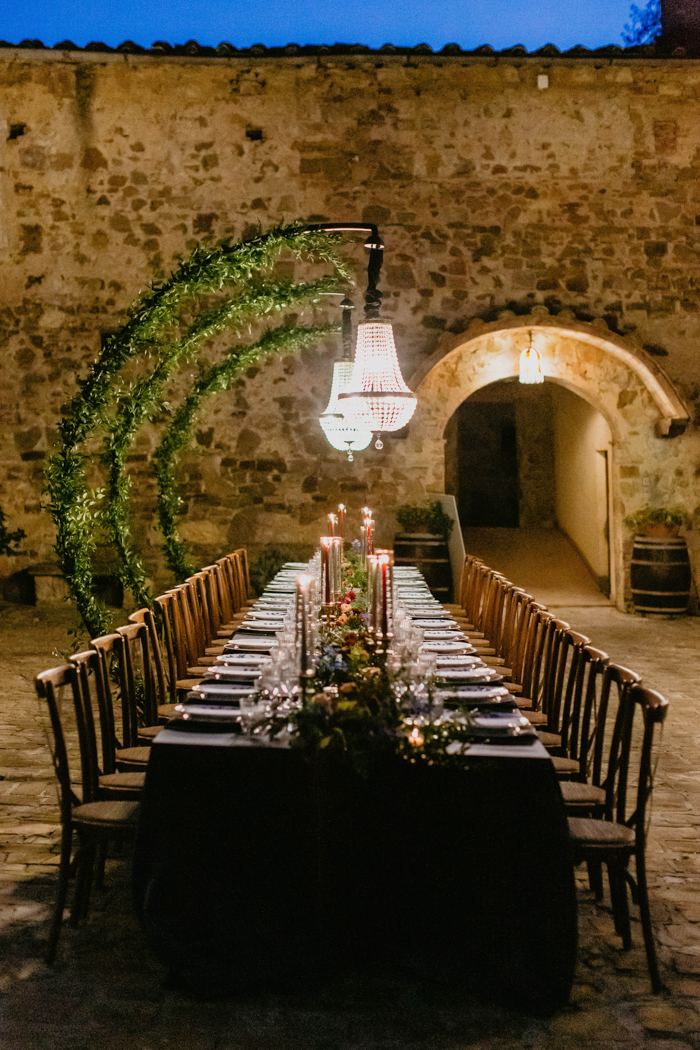 Bridging Cultures and Languages: Celebrating the Bilingual Connection
Despite the challenges of planning a wedding thousands of miles away during a global pandemic, we are most proud of the bilingual nature of our event. Over four days, where 50% of our guests spoke limited English, connections were formed that transcended language barriers and cultural differences. By the end of the week, everyone was laughing, bonding, and making plans for future trips. We intended to create a true blending of families and friends, and seeing this brings us happiness. We believe that the quality time and connection shared with our loved ones was the most crucial aspect of our wedding, and we recommend the podcast "The Art of Gathering: How We Meet and Why it Matters" by Priya Parker for couples seeking a grounded vision for their special day.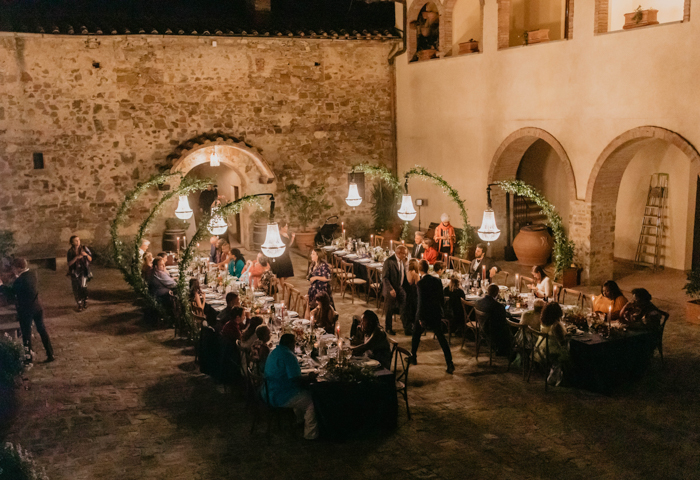 A DIY Labor of Love Filled with Nostalgic Tunes and Party Hits
We took on the task of creating our wedding playlist, and it turned out to be a labor of love. We wanted to ensure that our reception had a DJ-like feel, with the energy gradually building throughout the night. Our playlists spanned different eras, starting from the 1940s and 1950s, with romantic tunes like Nat King Cole's "Mona Lisa" for a dreamy slow dance under the moonlight. As the night progressed, we transitioned to more recent hits from the 2010s and today, including must-haves like "Turn Down For What" to keep the party going. During dinner, we opted for instrumental versions of popular songs inspired by the elegant ambiance of Bridgerton. Creating our playlist was an often overlooked DIY aspect, but it truly reflected who we are as music lovers and added a personal touch to our celebration.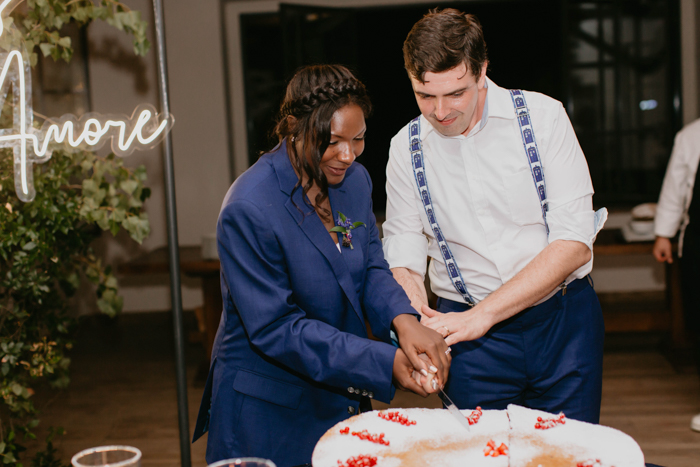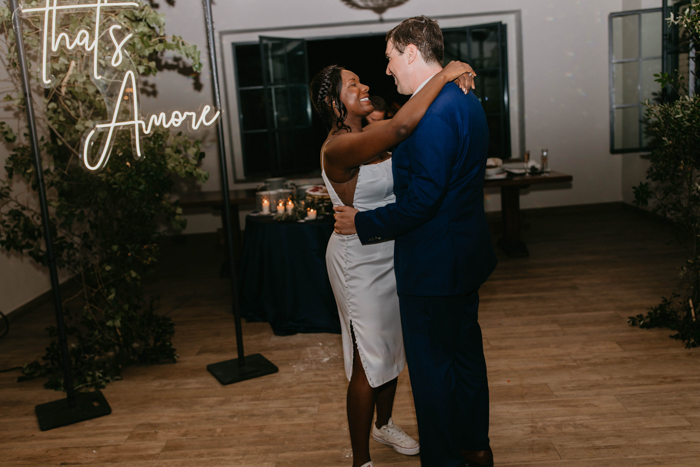 Congratulations to Chelsea and Matteo on their romantic Italian destination wedding at Quercia Al Poggio. We are incredibly grateful to Meme Urbane for capturing the magical moments and intricate details this couple will treasure forever. A special mention goes to Junebug members Tuscan Pledges for sharing this enchanting celebration with us. For more weddings officiated by them, be sure to explore their profile in our directory of the world's wedding vendors.
We completely understand if you're inspired to embark on a romantic elopement or a luxurious celebration in Italy! To help you get started with your planning, take a look at our comprehensive guide that covers everything you need to know about organizing an unforgettable Italy destination wedding.