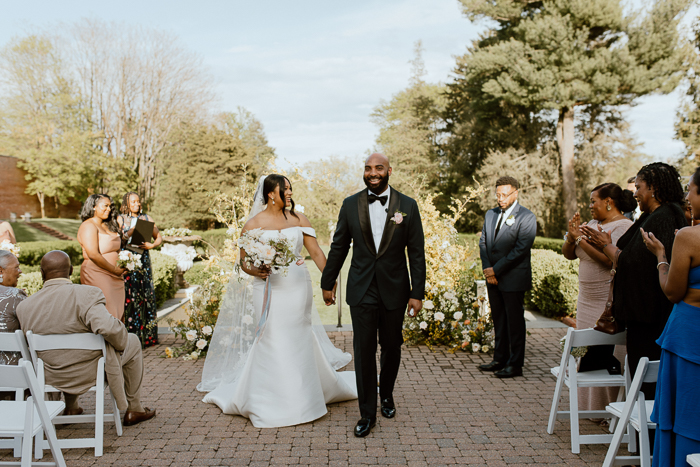 Who can resist the charm of a garden wedding? It's like pure magic. That's why Courtney and Christopher had a dream to exchange sweet vows amid a beautiful garden. With a soft, dreamy color palette, lush flowers, and that enchanting outdoor setting, they turned this dream into reality at their Evergreen Museum and Library wedding.
Their garden ceremony was like something out of a fairy tale, with stunning floral pillars framing the moment they said "I do." After tying the knot, they continued the celebration in a tented reception area adorned with elegant drapes, sparkling chandeliers, and exquisite table decor.
If your dream wedding involves a historic mansion and perfectly manicured gardens, this is just the inspiration you need. Keep scrolling to see all the stunning details beautifully captured by Junebug member Jacqueline Davison.
The Couple:
Courtney and Christopher
The Wedding:
Evergreen Museum and Library, Baltimore, Marland, United States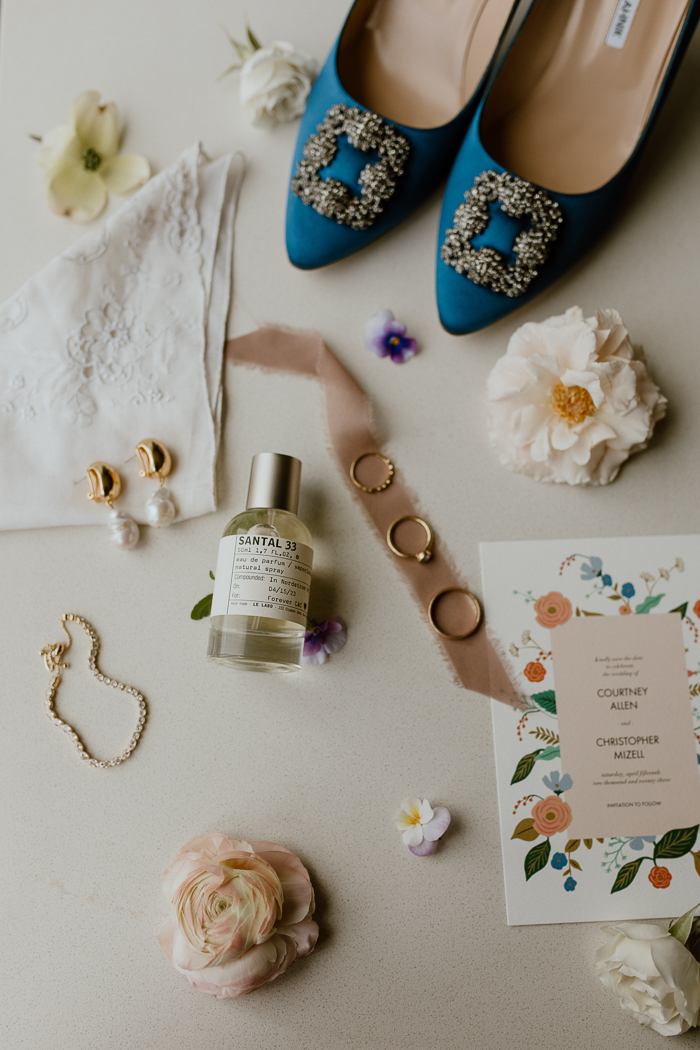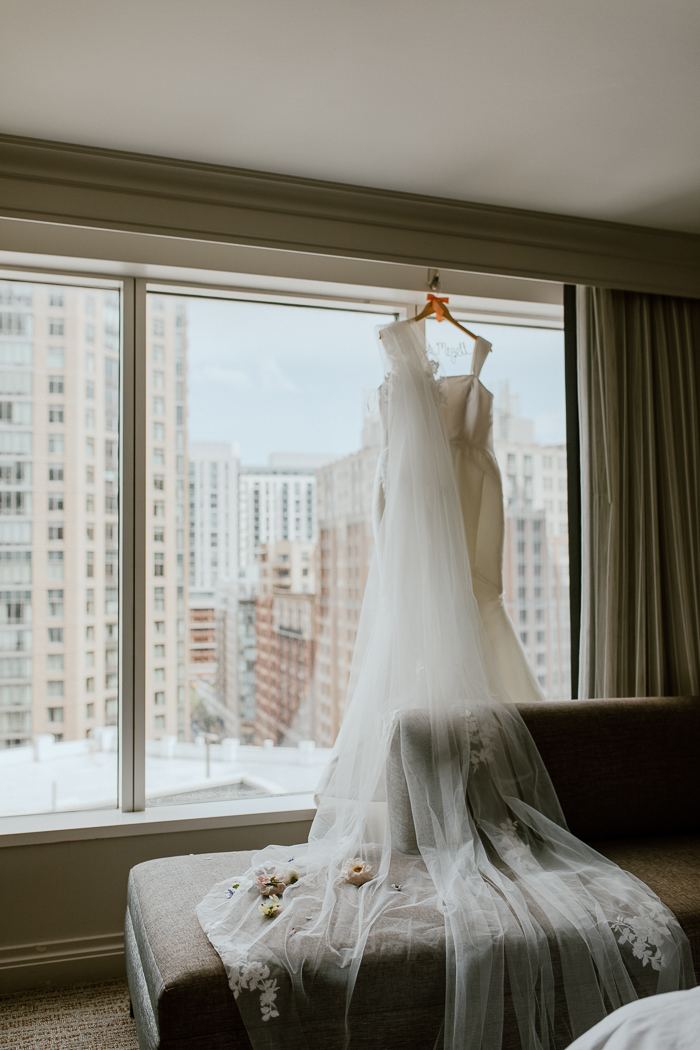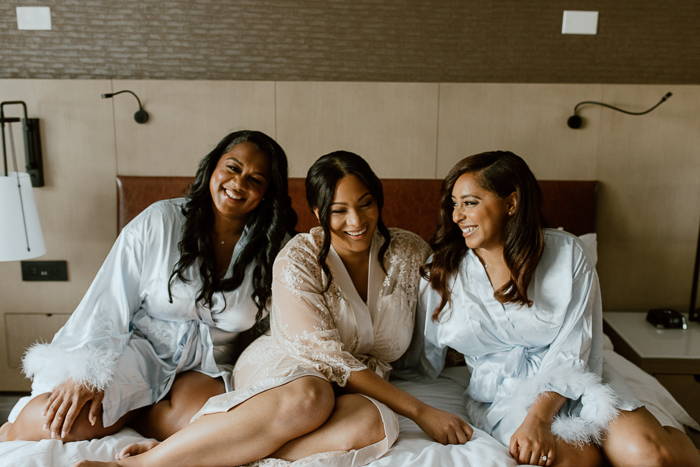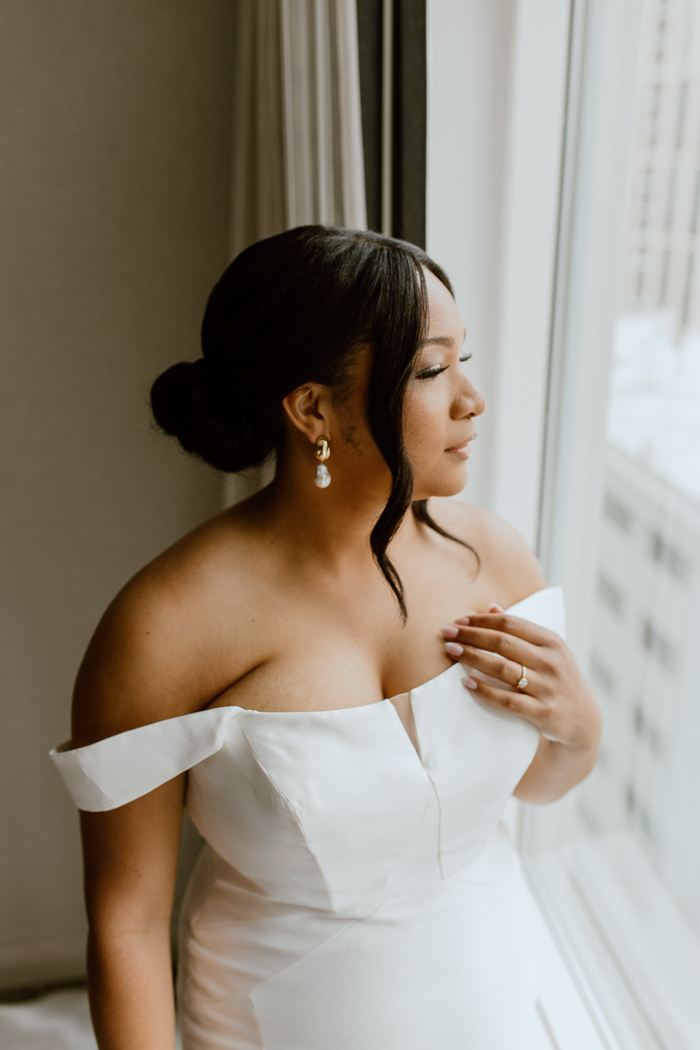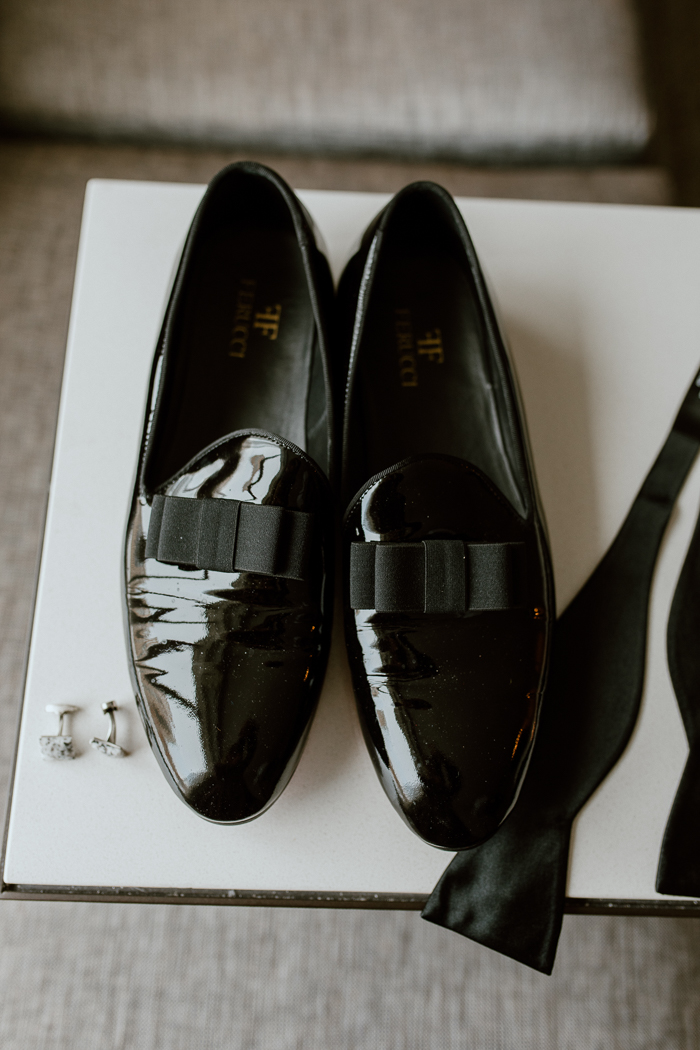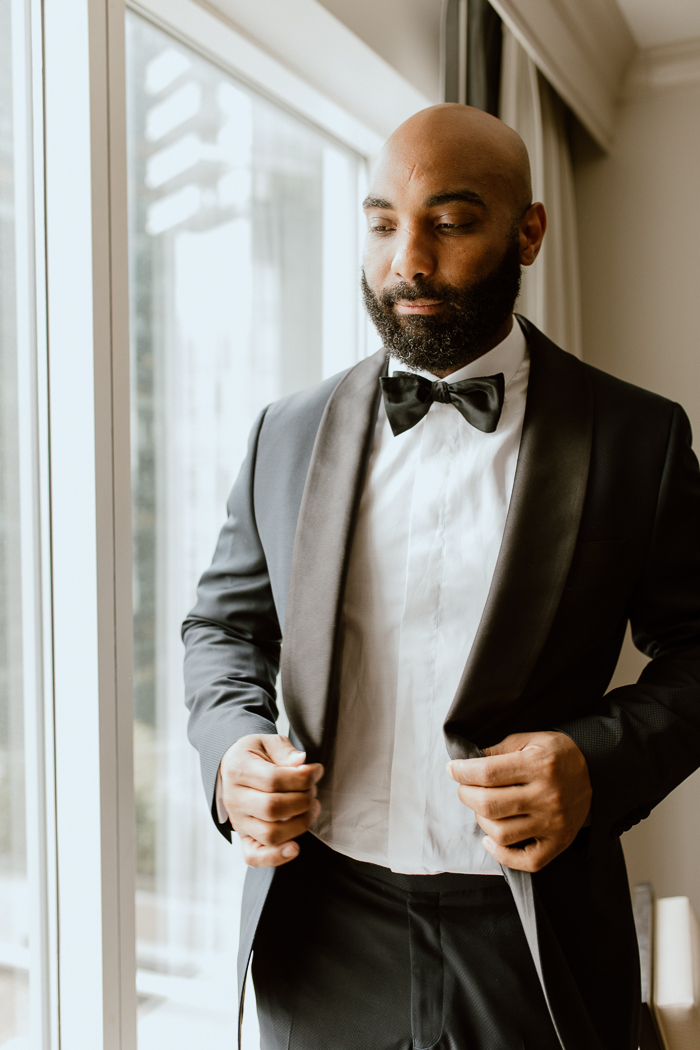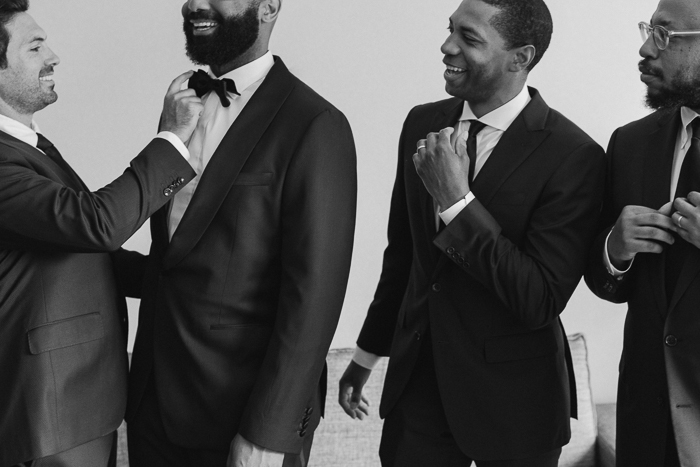 Finding Calm in the Groom's Smile at the Aisle
I felt so much stress and anxiety leading up to the wedding, and the threat of rain had us nervously checking weather forecasts up to the last minute, literally. I had barely finished my vows despite starting them months in advance. And right as I heard my music cue, I think all the nerves that had been at bay just hit me. I couldn't see him initially and must have seemed a little shaky because my mom kept reminding me to breathe. And then I saw him. And I know it sounds silly, but I felt completely calm. I knew other people were there. But I just saw him smiling (and crying), and I felt like everything else faded away, and it was just me and him. I'll never forget that moment and that feeling.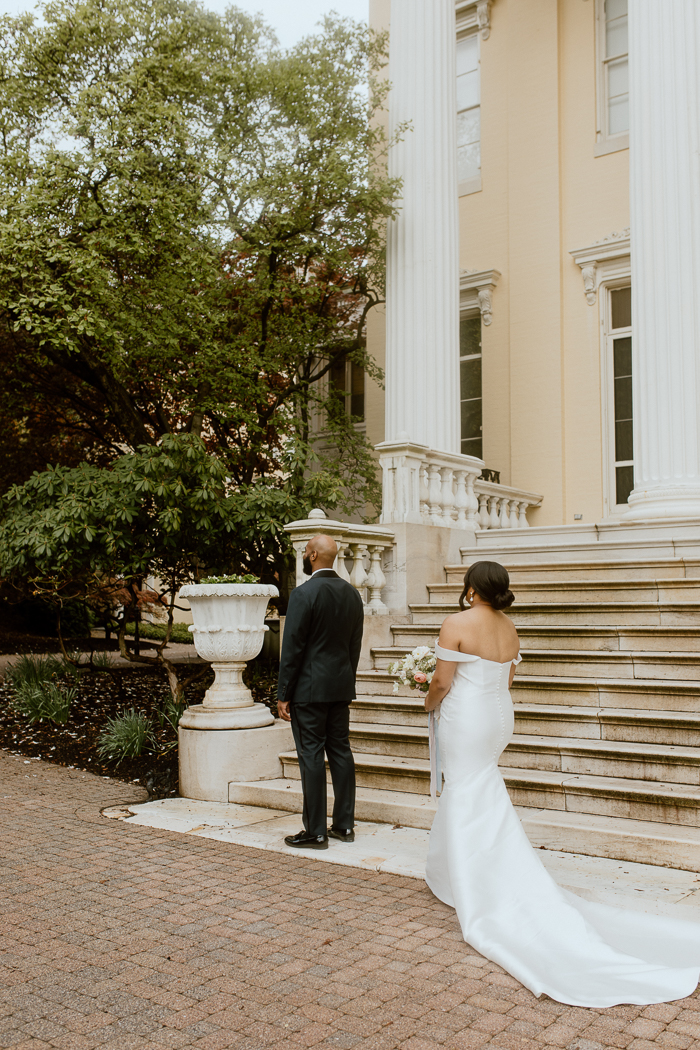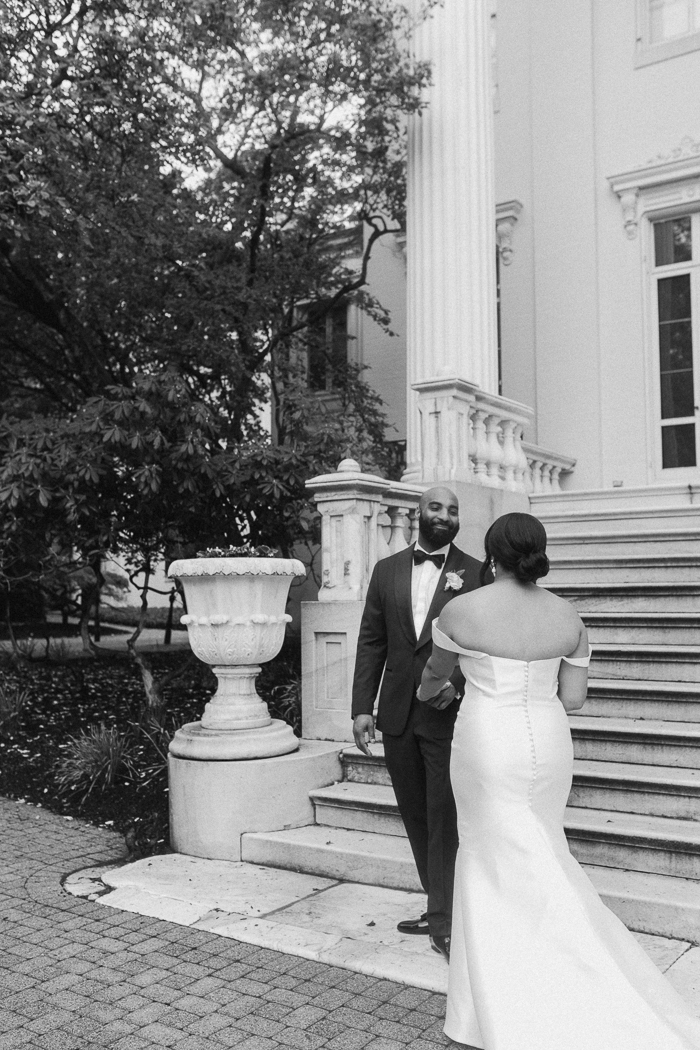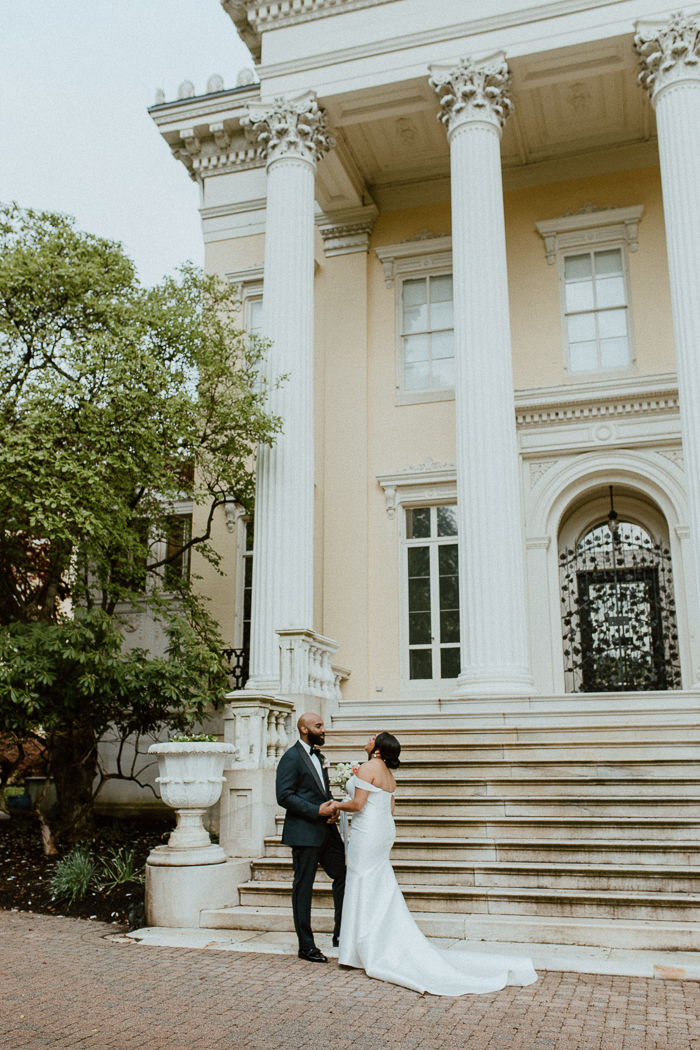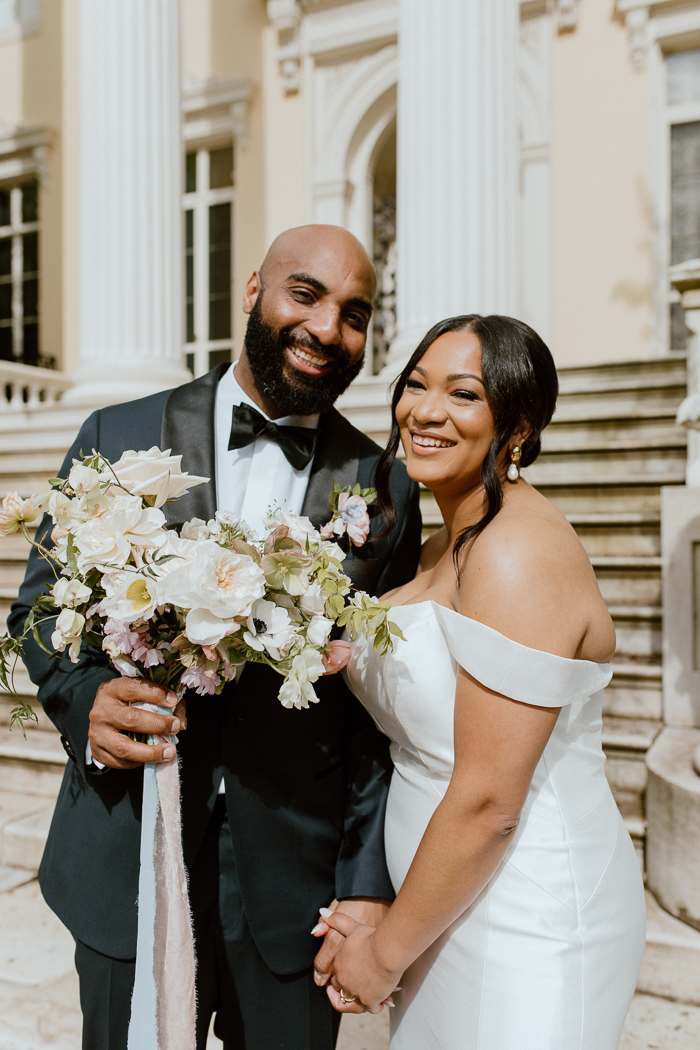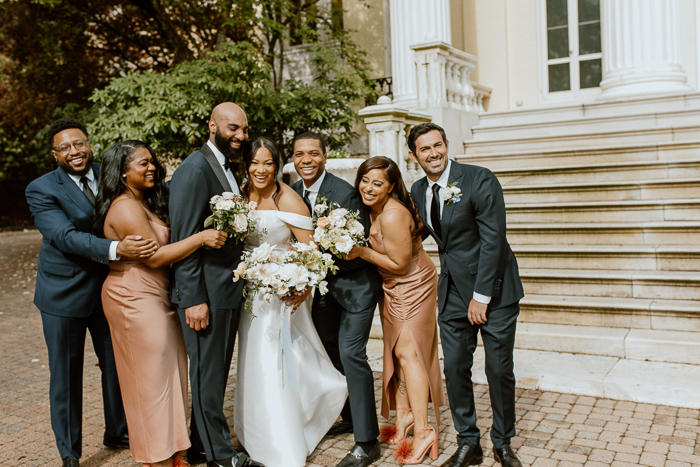 Personalizing the Ceremony Through Unconventional Traditions and a Soulful Playlist
We worked closely with our officiant to find inspiration and quotations from our favorite authors to set the tone for our day and life together. We didn't feel the need to conform to any single tradition or template. For instance, Courtney is closest to her mother and grandmother, so they walked her down the aisle. As Black Americans, it was important to honor the tradition of jumping the broom, so we also incorporated that. It was fun to take elements to fit who we are and to tie it all together. The music was hugely important: we love classic R&B, funk, and hip-hop. Our top priority was to see our guests dancing and enjoying themselves, and the DJ brought his A-game. We ensured they had Stevie Wonder and The O'Jays in their repertoire. As a nod to Courtney's DC roots, our DJ obliged us with an epic Go-Go set.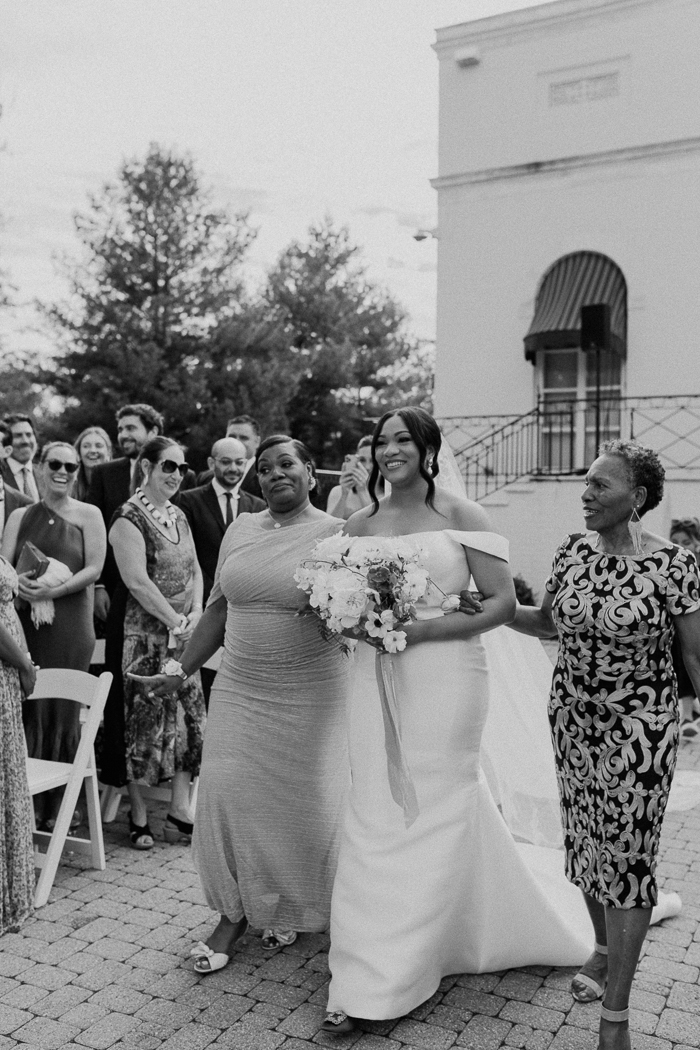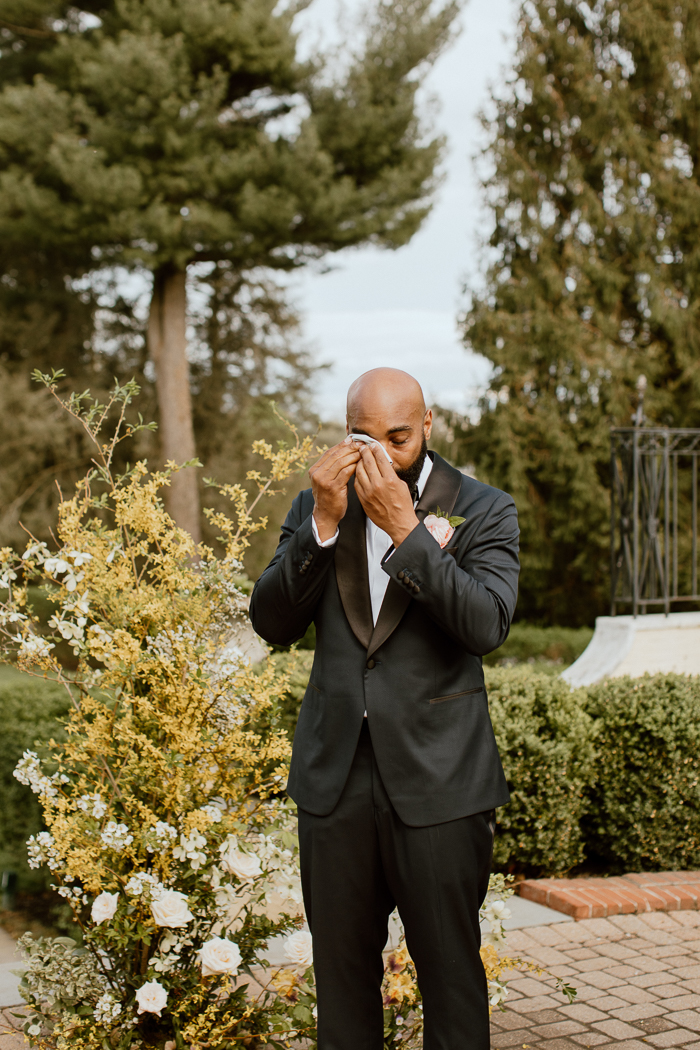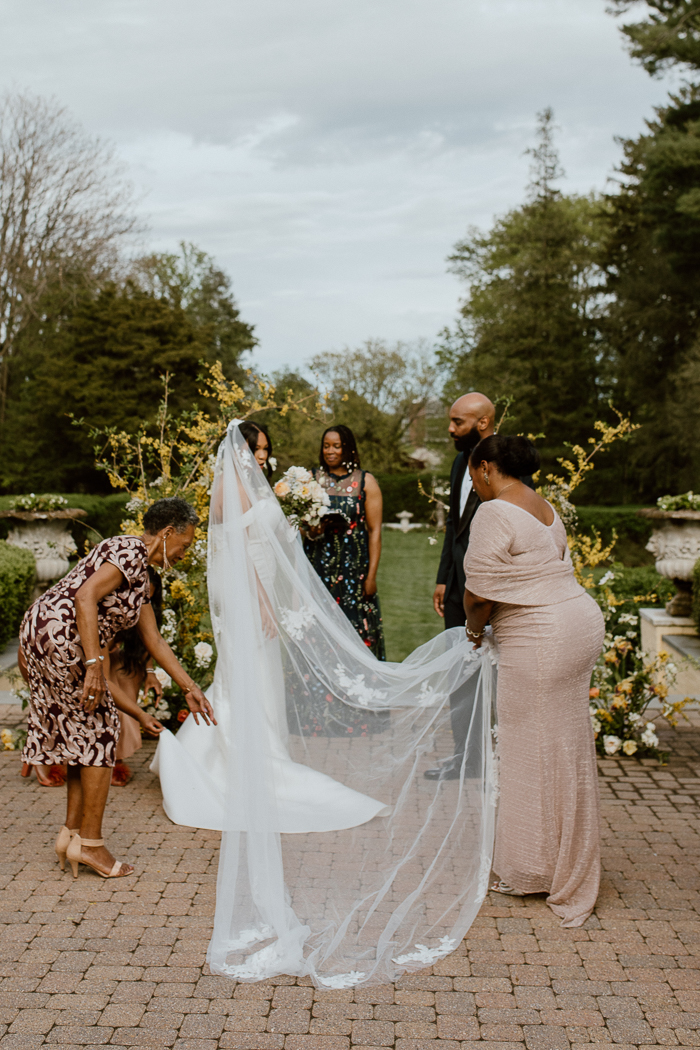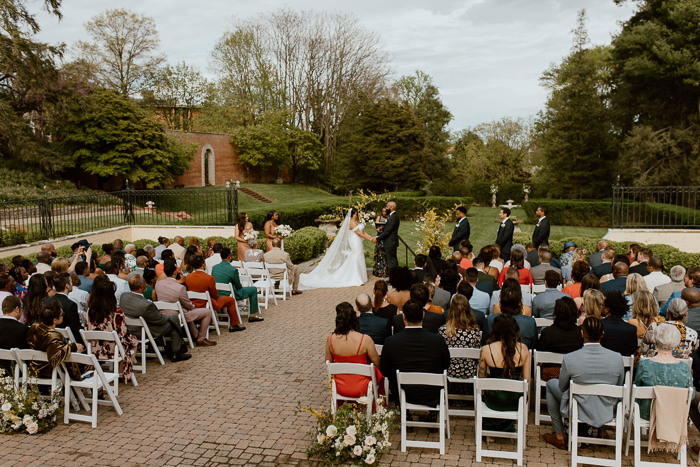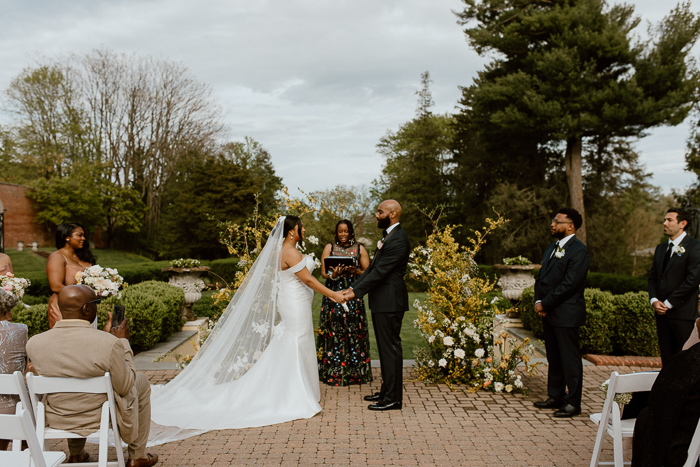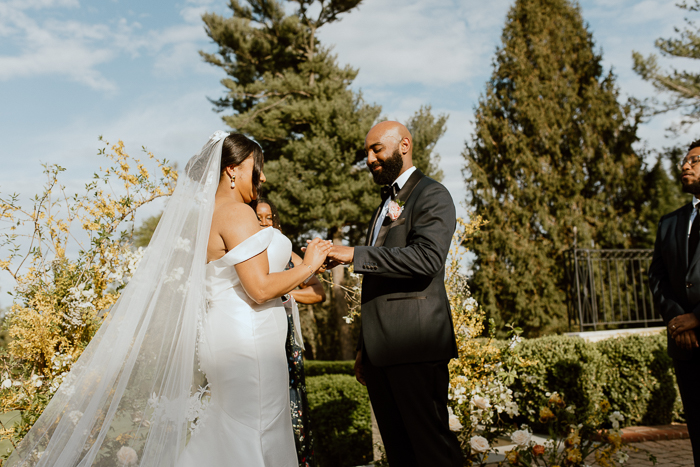 The Moment They Knew That an Evergreen Museum and Library Wedding Was The Perfect Choice
​​​​We were going for a relaxed spring "garden party" feel. In our venue search, we needed to find a place with its own natural beauty that we could play off of. When we first toured the Evergreen Museum and Library, we knew that was our place. Driving to the venue, you pass through the Roland Park neighborhood. With all these incredibly stately homes with beautiful foliage and landscaping. And then you turn into a dramatic, rolling driveway and this grand Victorian mansion and cozy, elegant gardens. It made for a memorable entrance.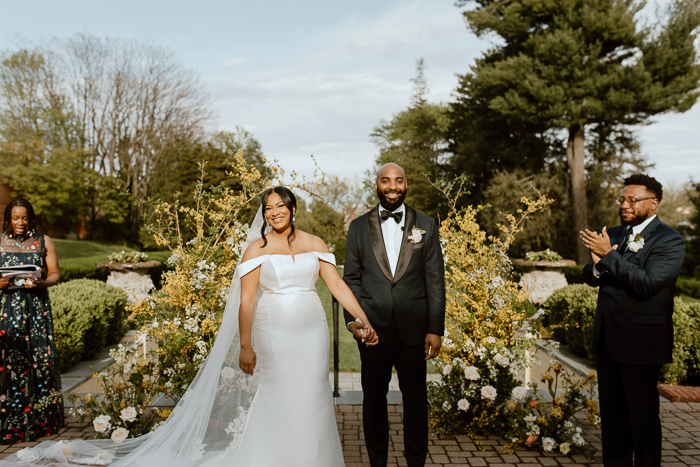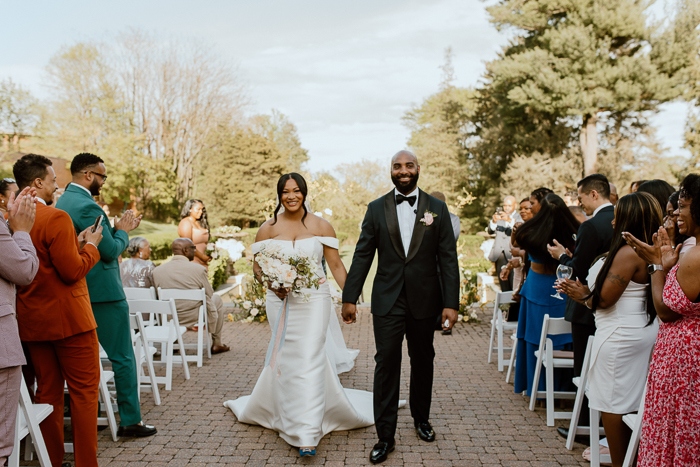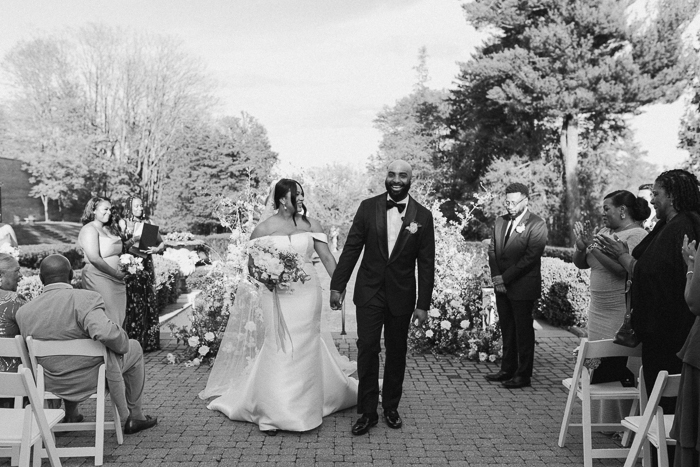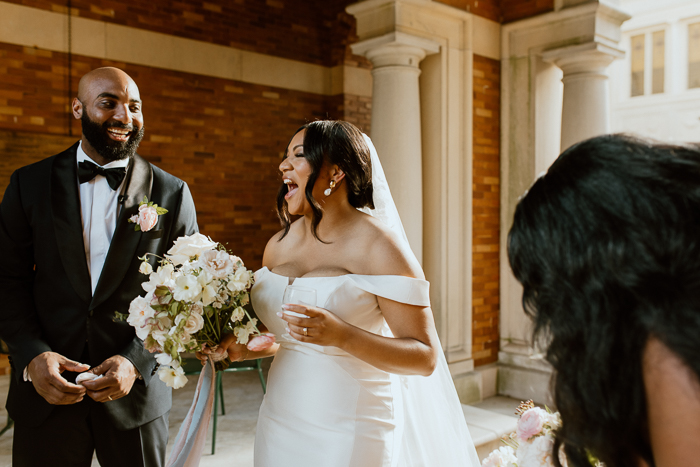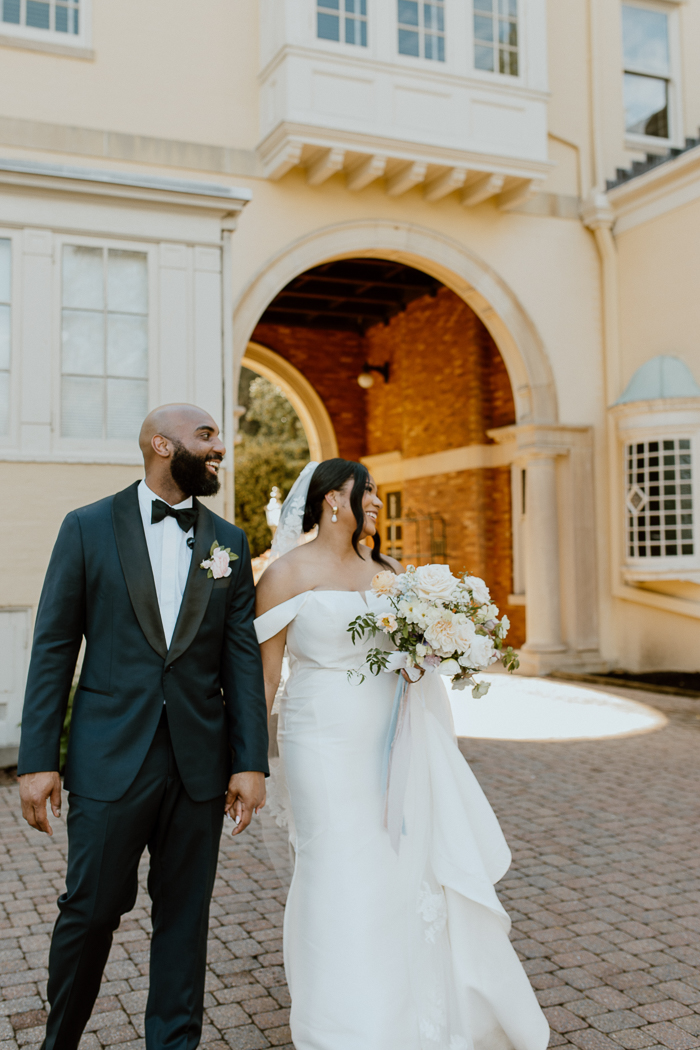 The Floral Transformation at Their Evergreen Museum and Library Wedding
Our florists did a great job of playing off the environment, using soft petal blooms like ranunculus, sweet peas, and garden roses that played up the garden textures and foliages of the venue. They created a beautiful freestanding arch with flowering branches like forsythia and dogwood. It was the backdrop for our ceremony in front of the garden and was repurposed to frame our seats at the head table. They completely knocked it out of the park!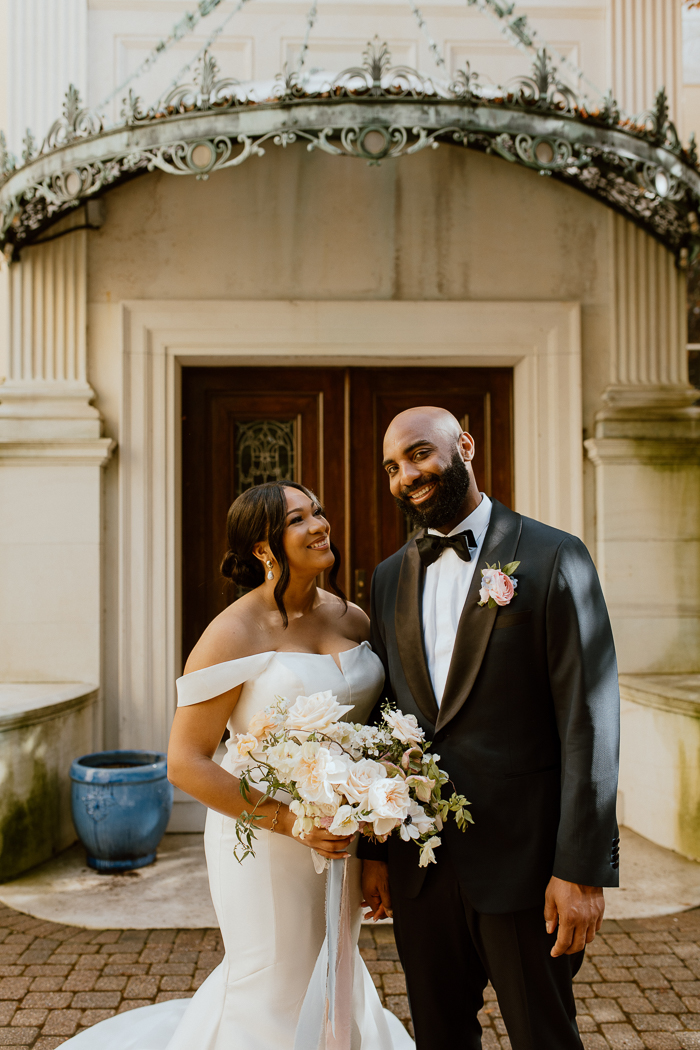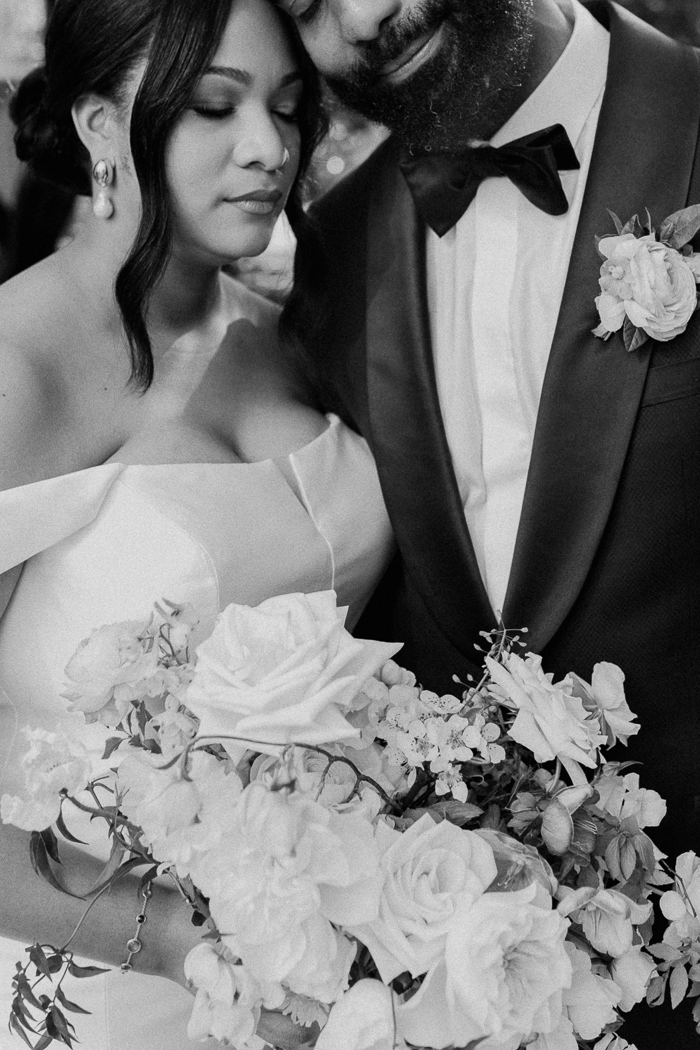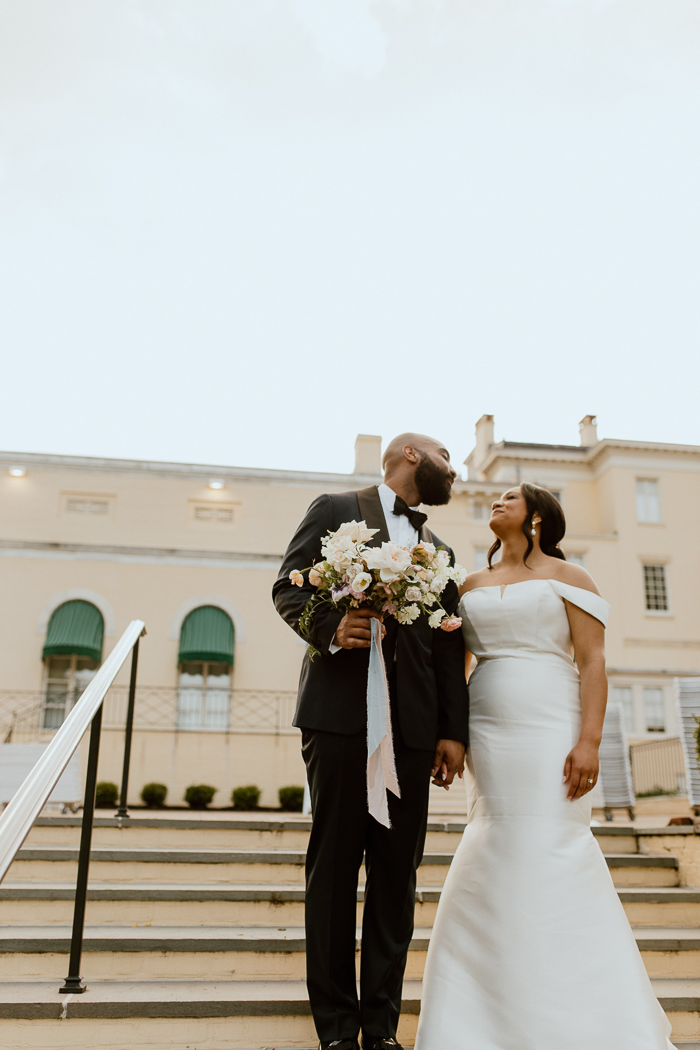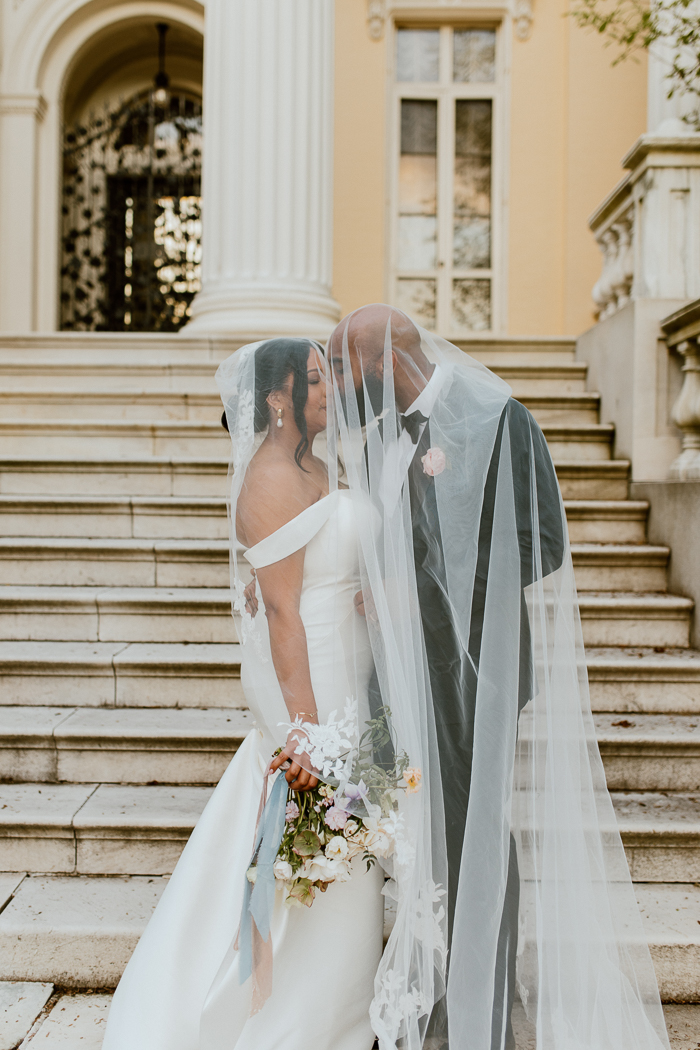 Wedding Day Wisdom: Embracing the Imperfections
Something will go wrong. Maybe even a few things, but that's ok. The sooner you can come to terms with that, you can focus on enjoying the rest of the day. And the things that end up being better than you could have imagined. Also, surround yourself with people who can shield you from some of those issues, especially on your wedding day—having the right vendors passionate about their work matters. And, of course, having people in your wedding party who love and support you and your partner. And want to ensure you have a great day can help keep you calm and focused on what matters. We feel so fortunate to have had such a fantastic vendor team and wedding party.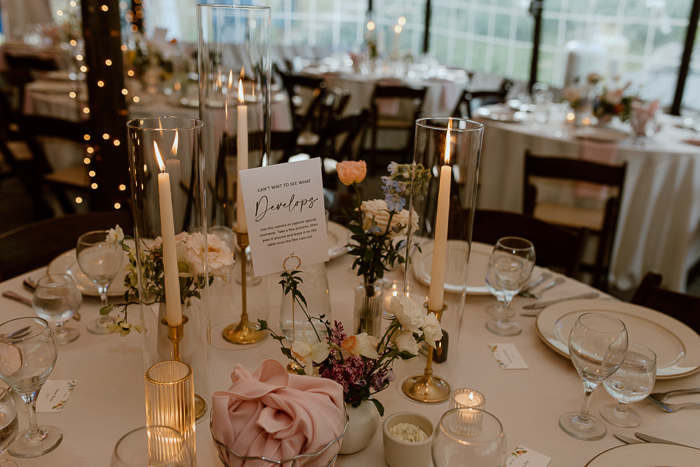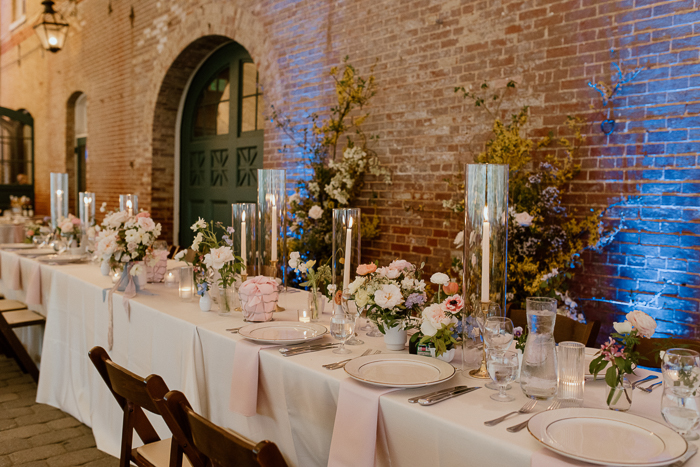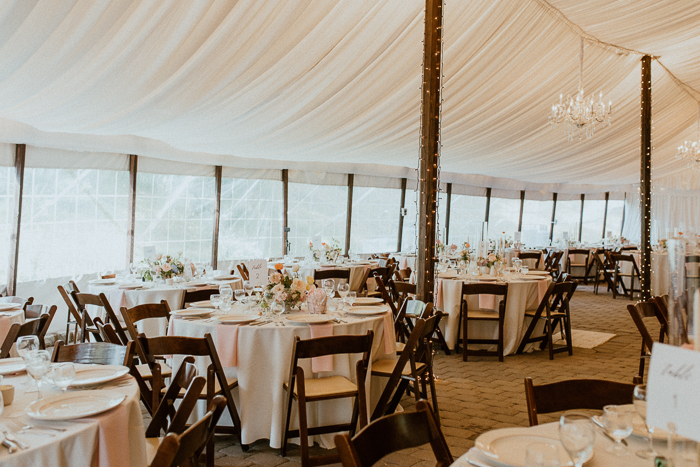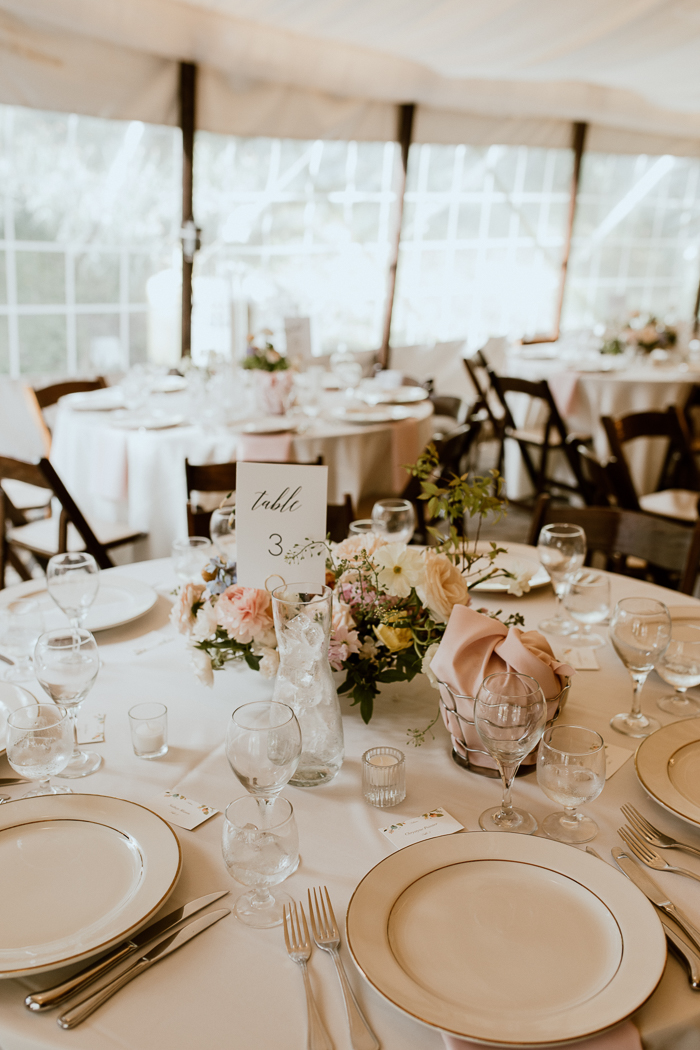 Making the Celebration Last Longer by Hosting Welcome Drinks and a Farewell Brunch
It's not exactly a surprise because we were warned about this by almost every married couple we know. But, the day goes by so quickly. We're grateful we had both welcome drinks the night before and brunch the following day. Those events allowed us to spend more time with our friends and family. And to hear all the fun stories from the wedding we may not have been a part of.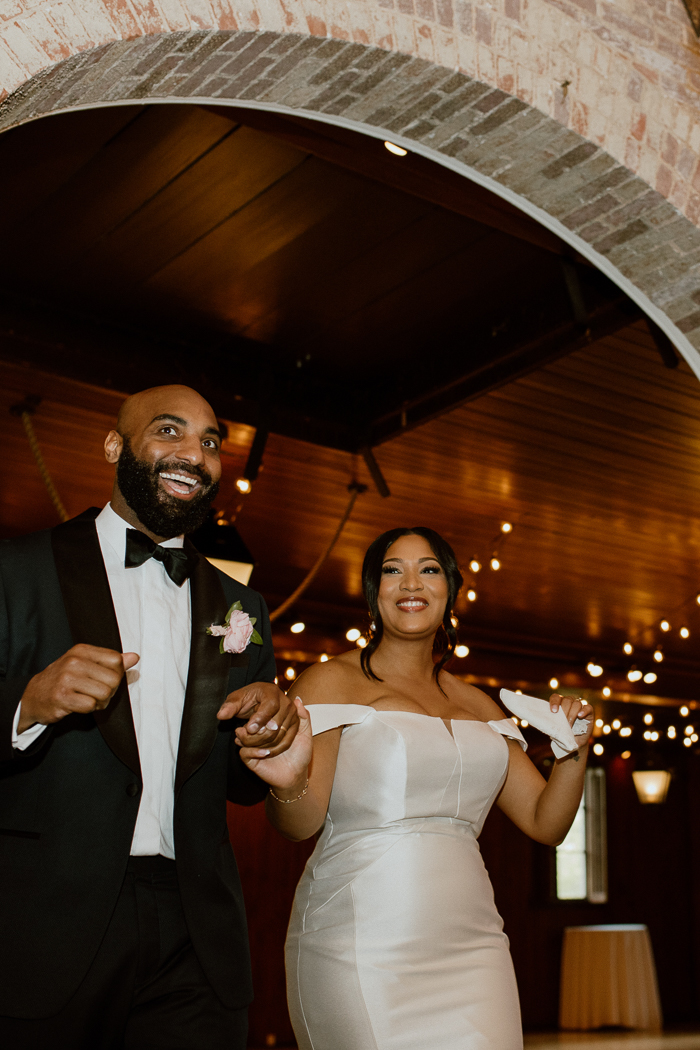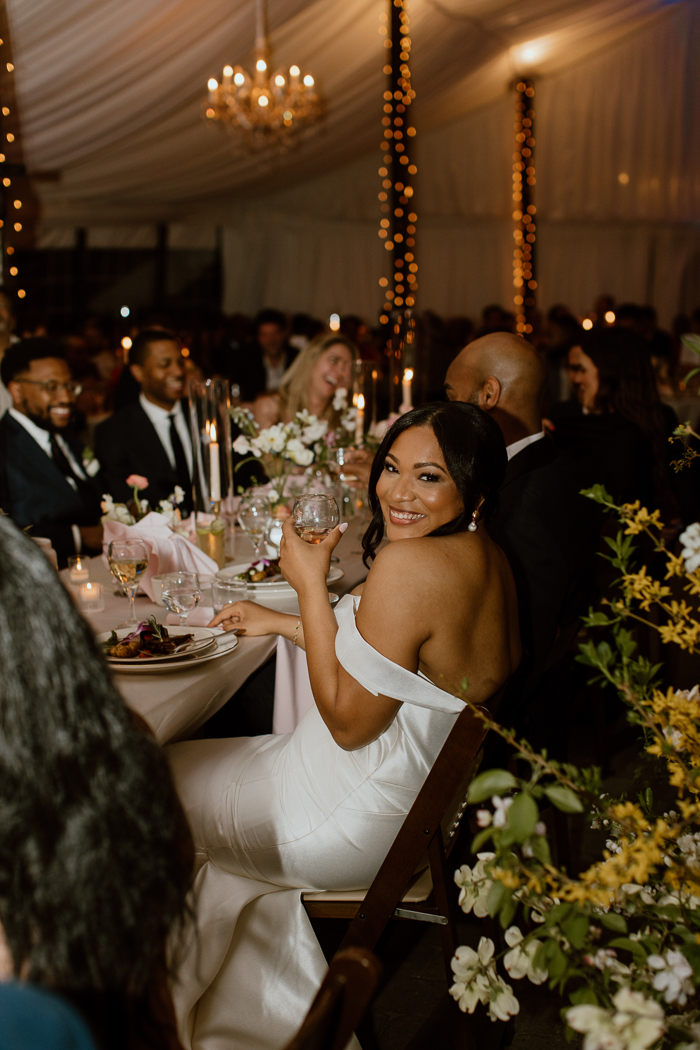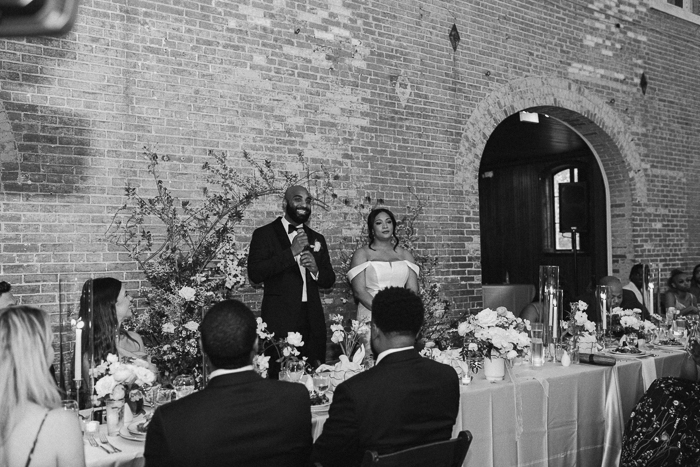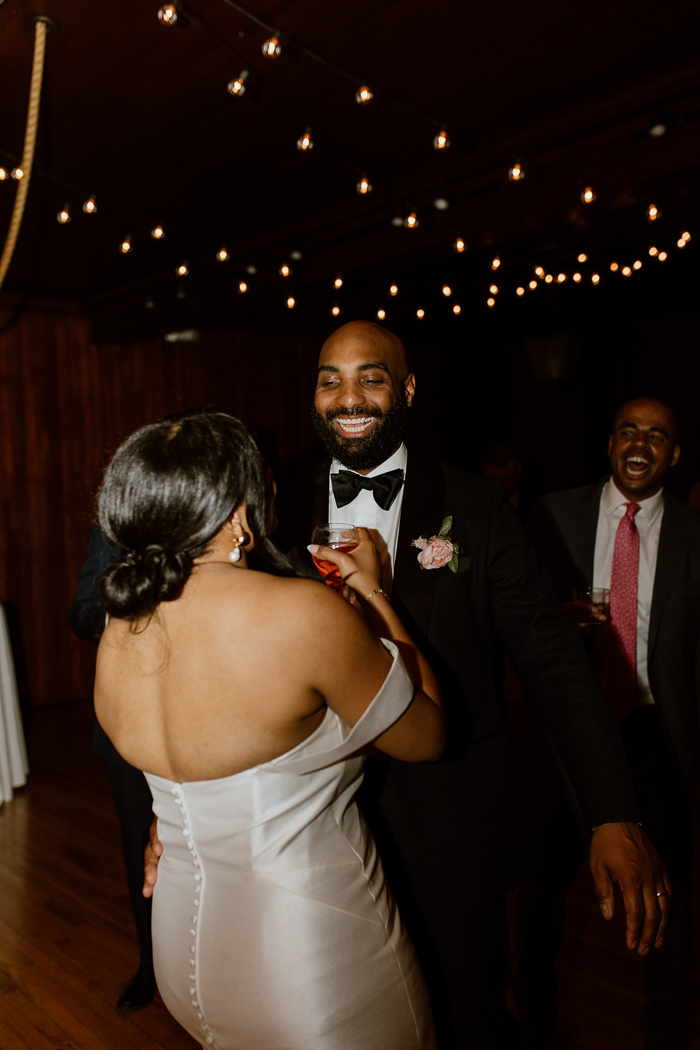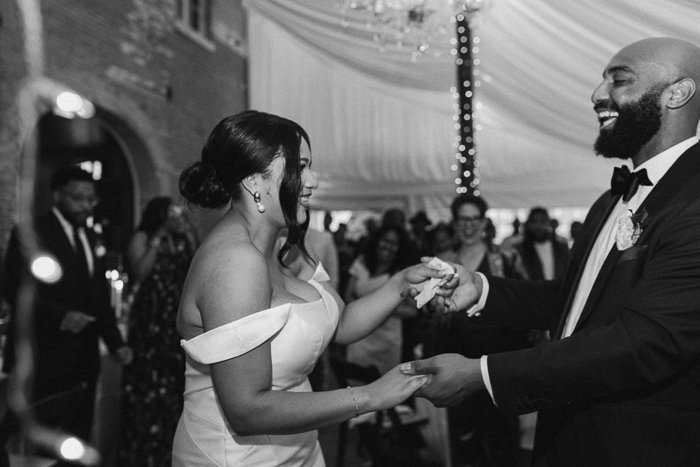 Congratulations to Courtney and Christopher on their relaxed garden party at the Evergreen Museum and Library wedding. And a big thank you to Junebug member Jacqueline Davison for capturing all the gorgeous details couples who've just started on their wedding planning journey can use as inspiration.
You can create a stunning garden wedding like this with a beautiful venue, lush florals, and teaming up with trusted pros. From choosing decor and color palettes to handling the surprise rain, check out our guide for ideas to help create the perfect outdoor soiree.