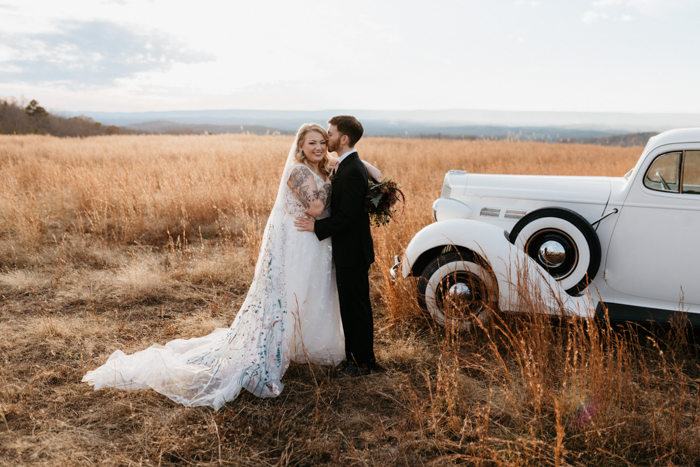 As Lauren and Yuriy began planning their special day, they wanted an unforgettable, close-knit affair celebrating their love with their nearest and dearest. With family being their top priority, they had a clear-cut picture of their dream wedding: a cozy gathering in a picturesque setting. And that is precisely what they accomplished. Their Woodlands at Howe Farms wedding was filled with stunning details and meaningful intimate moments.
The Tuscan-inspired Italian villa was a stunning setting for their ceremony, which took place in the grand fireplace room. Beautiful blooms adorned the space, and the white interior contrasted perfectly with their moody color palette. With its high ceilings and ornate details, the indoor hall was transformed into a dreamy reception that was a feast for the eyes. The tablescape, complete with a floral runner and elegant black settings, was the perfect finishing touch.
One of the most striking aspects was the attention to detail. From the floral embroidered veil to the flower-adorned cake—they carefully chose every element to create a romantic, sultry vibe. The stunning photos captured by Hannah Morgan perfectly showcase the couple's unique style and the beauty of their special day. If you're planning your wedding and looking for inspiration, take a cue from this Woodlands at Howe Farms celebration. It's proof that a small gathering can be just as beautiful and memorable as a larger event.
The Couple:
Lauren and Yuriy
The Wedding:
The Woodlands at Five Gables, Tennessee, United States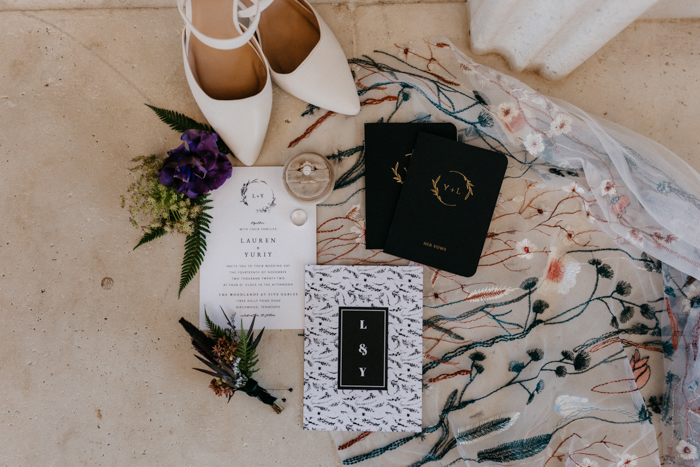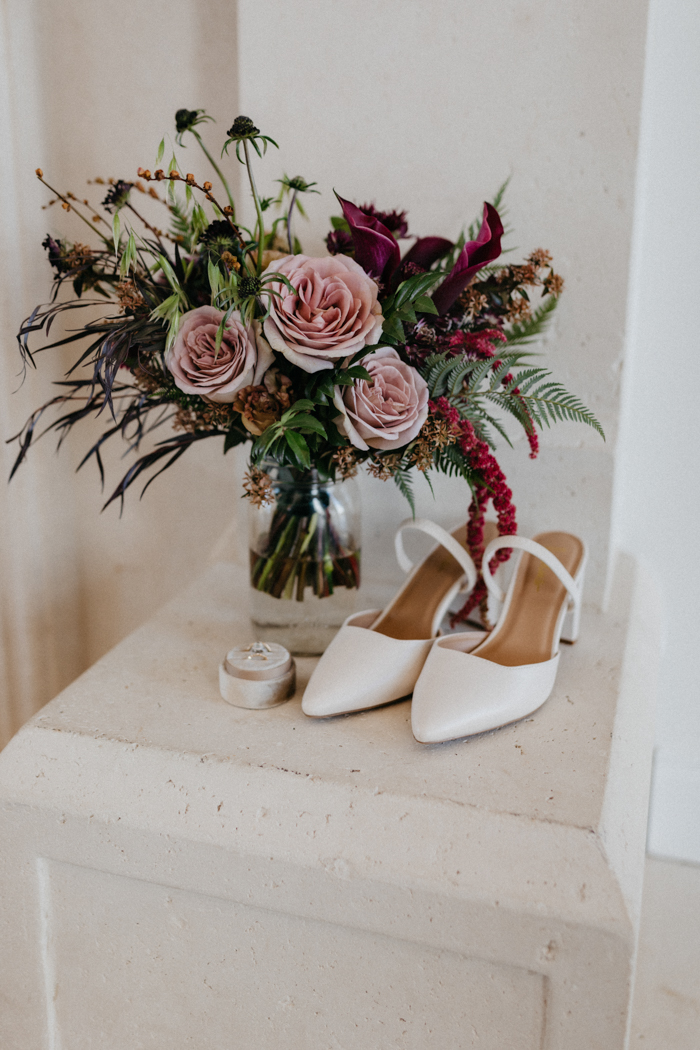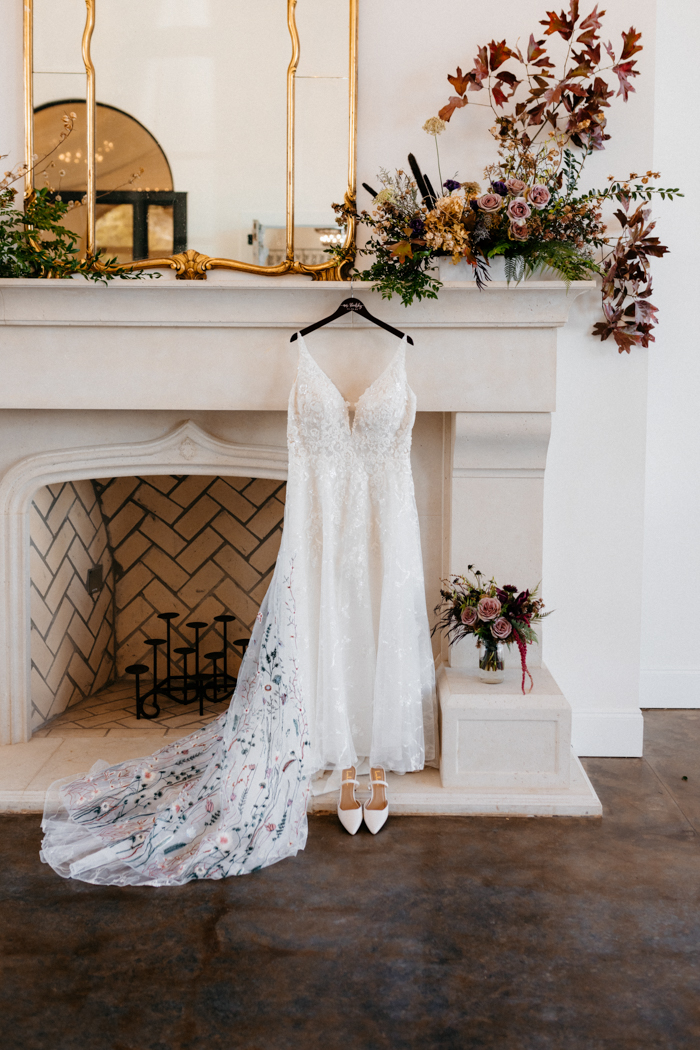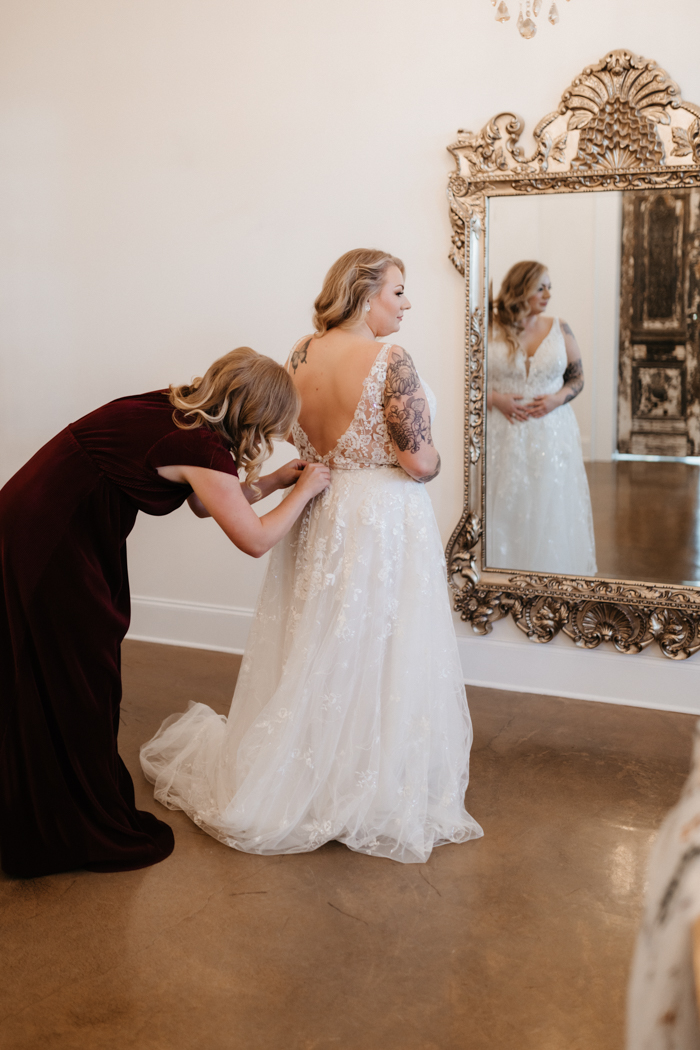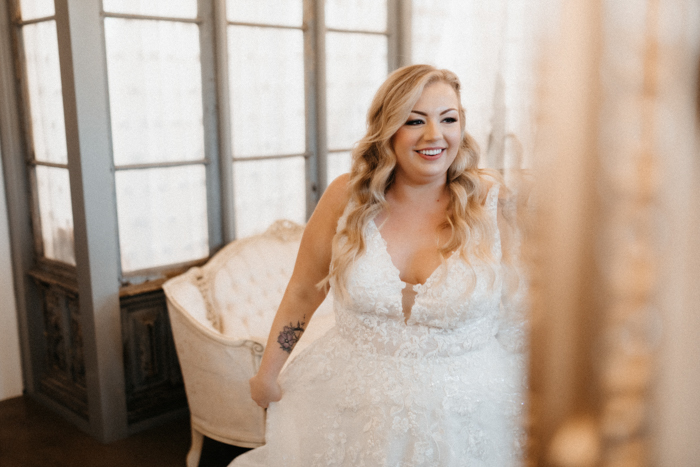 How Their Woodlands at Howe Farms Wedding Came To Be
Yuriy and I knew we wanted a small, intimate wedding in a location where we could make memories that would last a lifetime. We initially brainstormed wedding locations such as New York City and Chicago, but logistically, that would have been difficult for all of our family members to travel with us. Our families are an important and integral part of our lives, so we wanted them to be present. I happened upon Howe Farms on Instagram, and we knew it was perfect for what we wanted. It was only a short drive from our hometown of Memphis, Tennessee, and allowed all our guests to attend. They also have an excellent package for couples interested in micro weddings like us.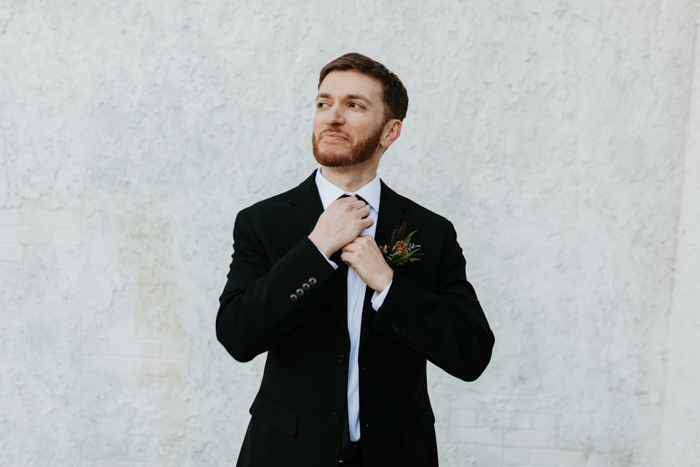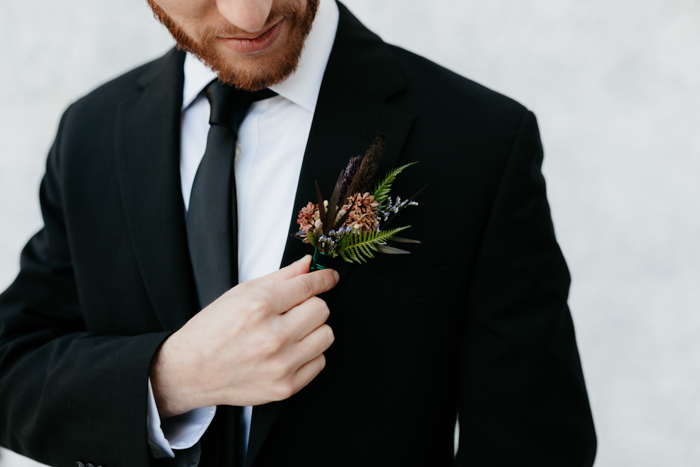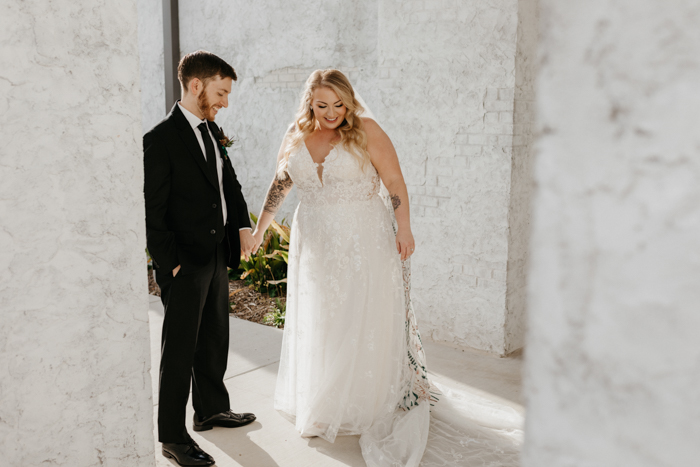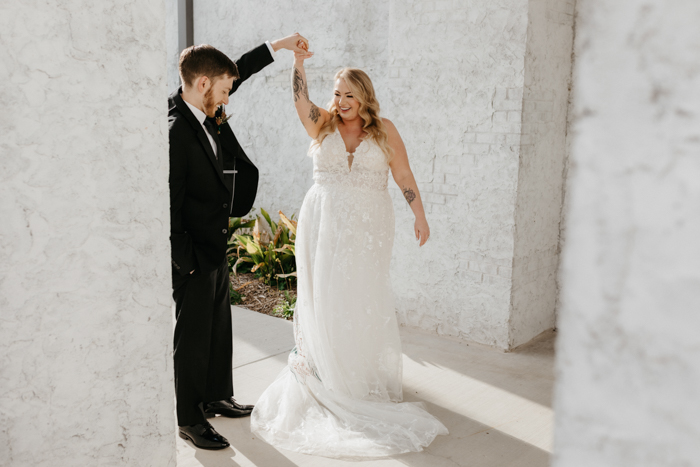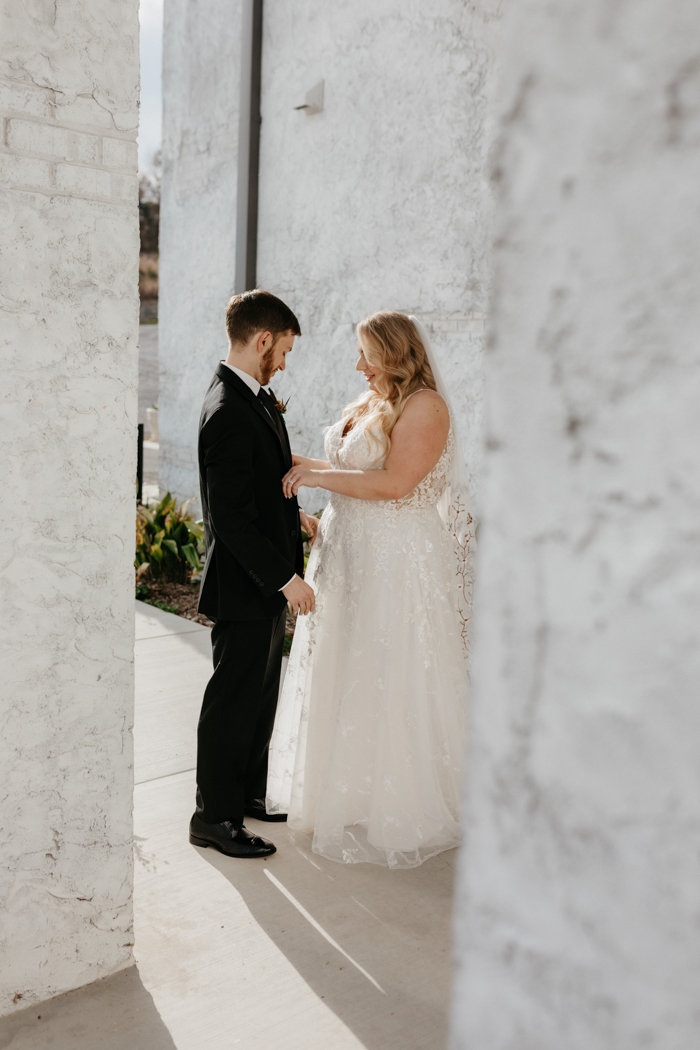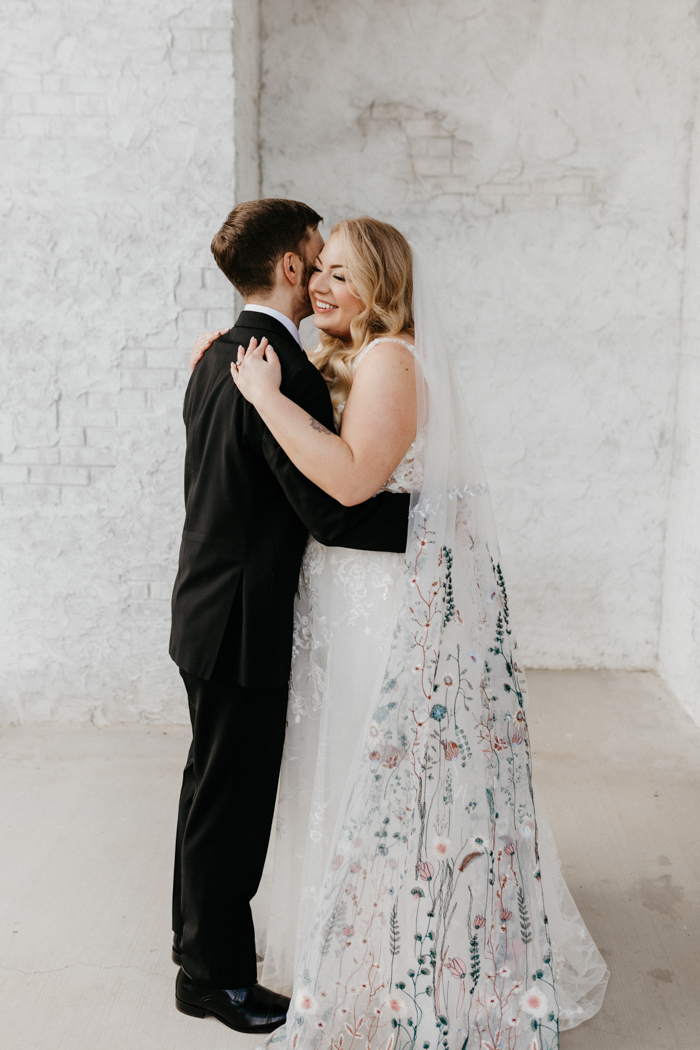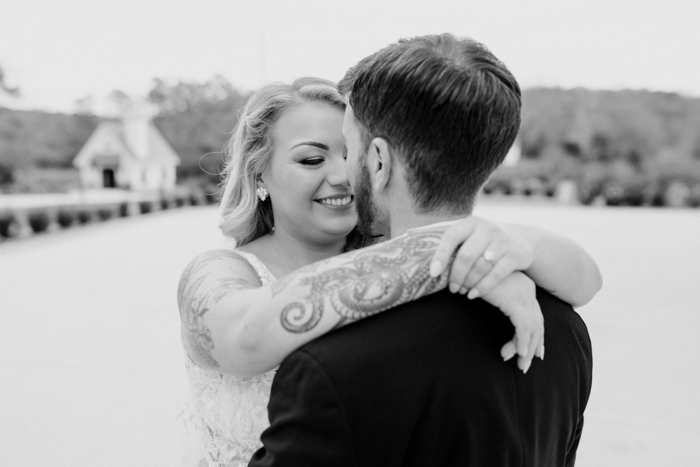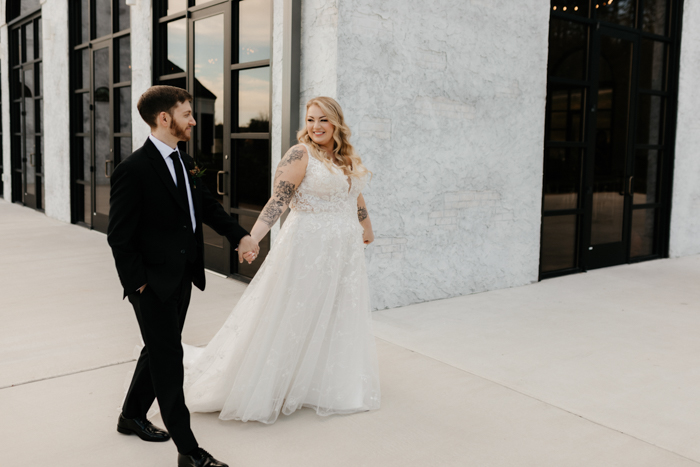 The Design Inspiration Behind Their Woodlands at Howe Farms Wedding
Being creative, I am drawn to the moody, romantic design popular for fall weddings. My dream came true with the help of Megan and her team at Events by Eva. Our ceremony and reception were perfect with the formal setting and dark, rich florals.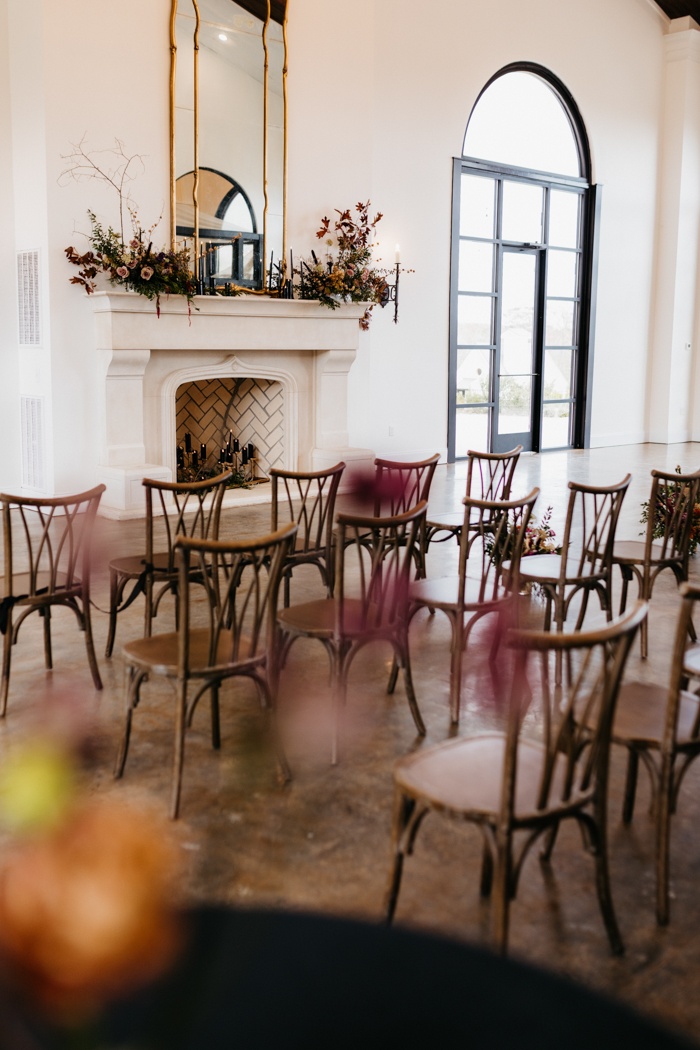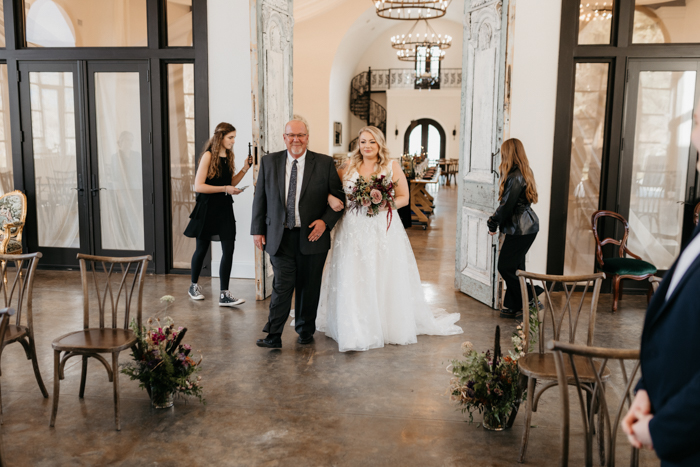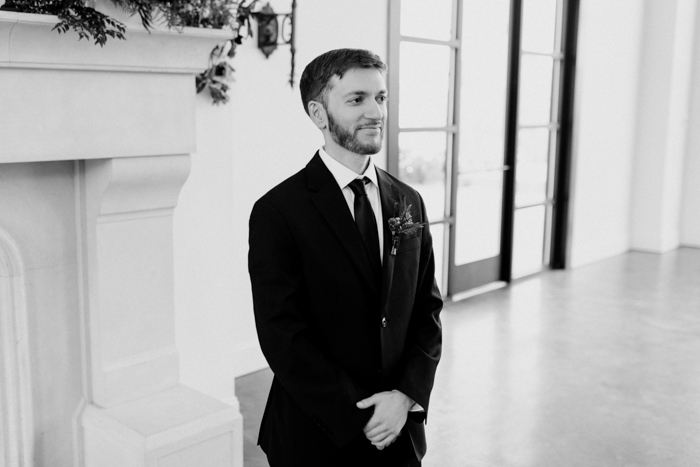 Writing Their Own Vows Was The Best Way They Personalized Their Ceremony
Our first look was the most memorable for us. It was a special moment to take it all in and be together before our ceremony. But the best personalization for us was writing our vows. We wanted to be able to express our promises to each other outside of the standardized wedding ceremony. That moment brought out a lot of emotions from us as a couple. And it is something that we will cherish forever.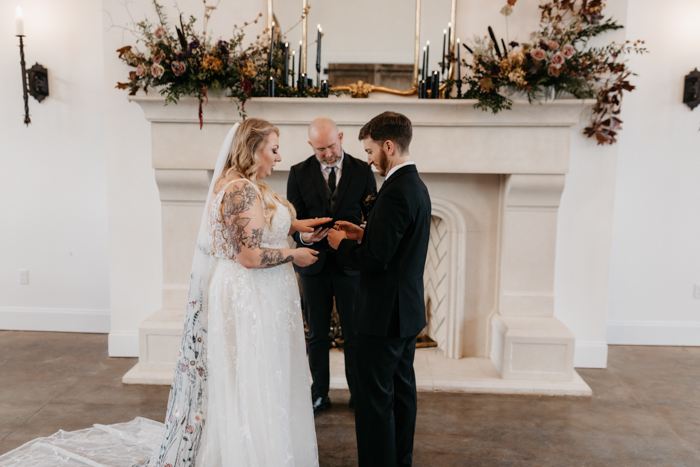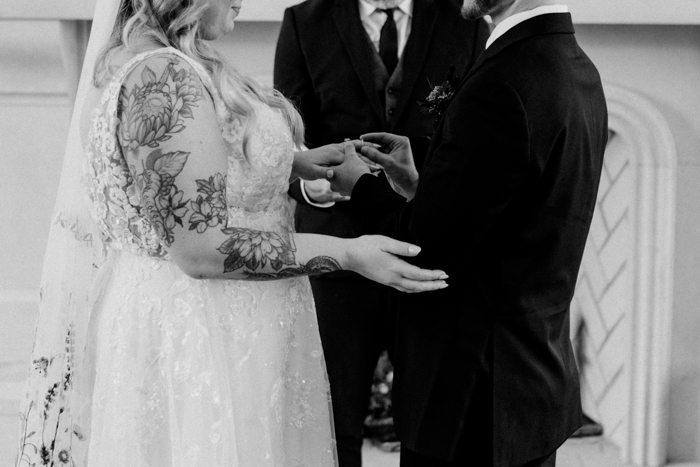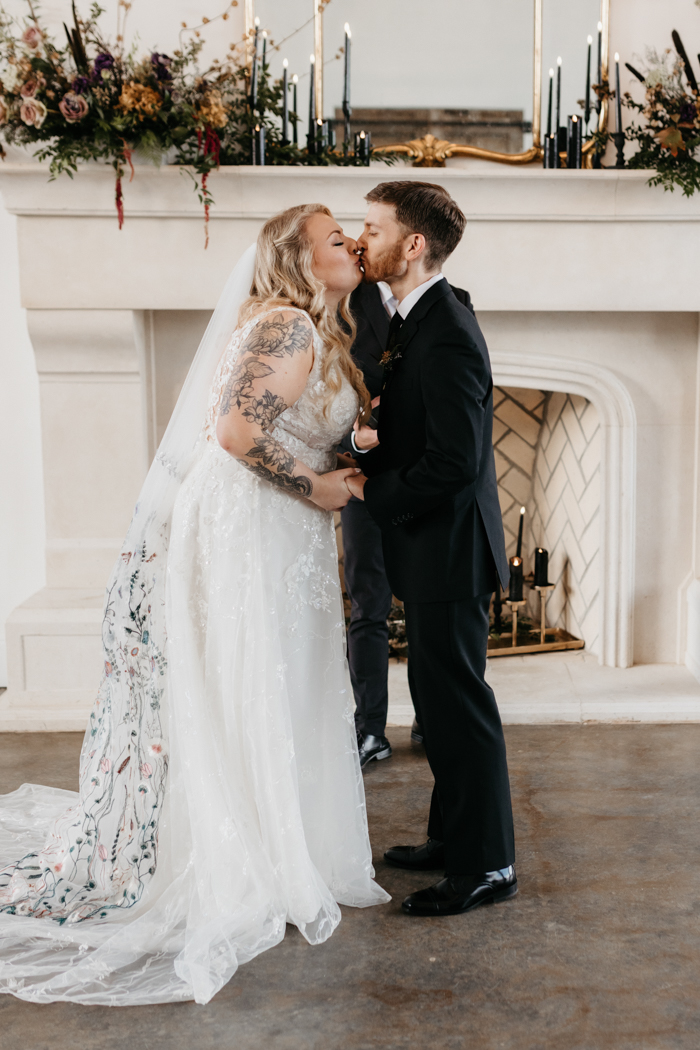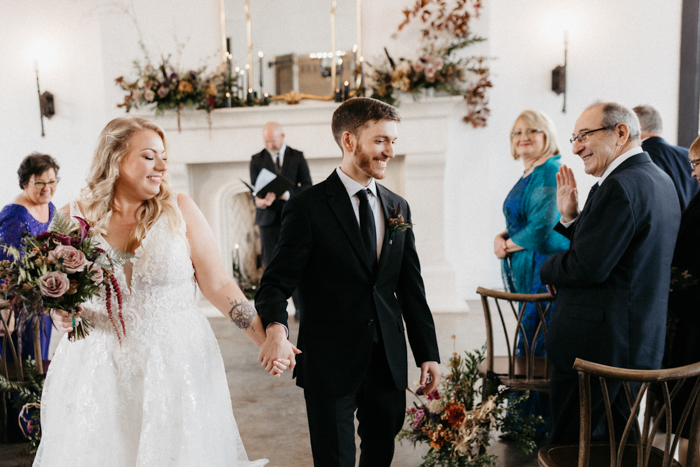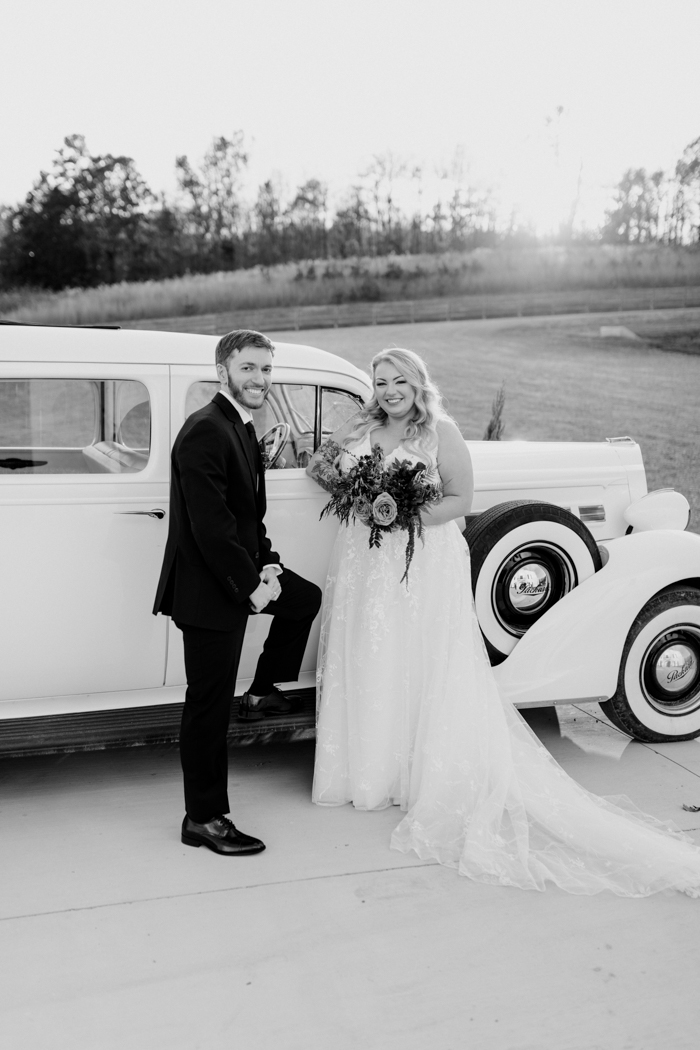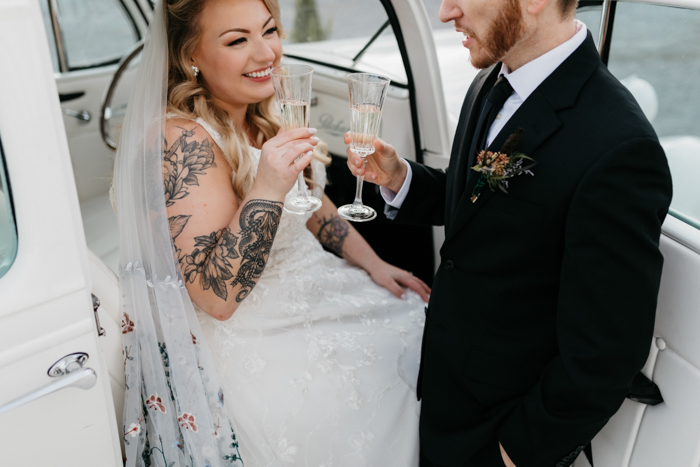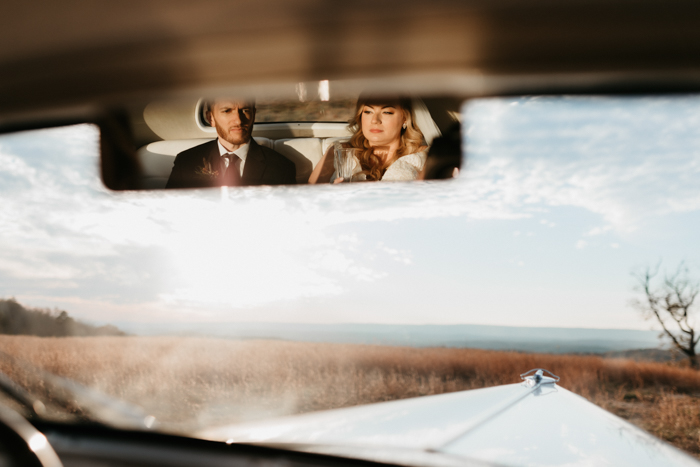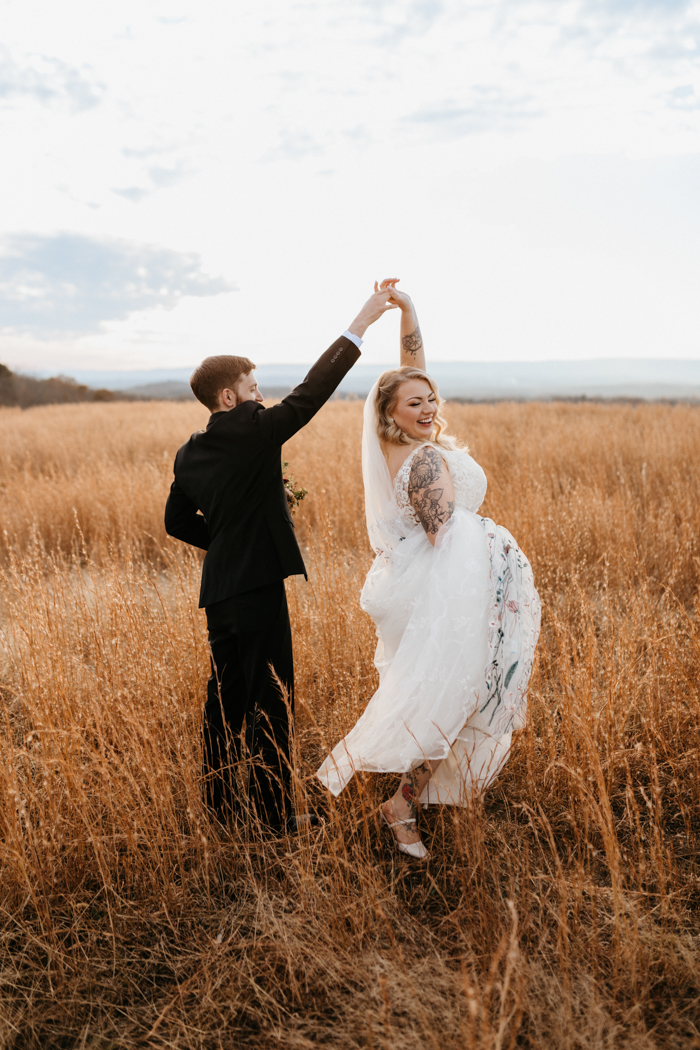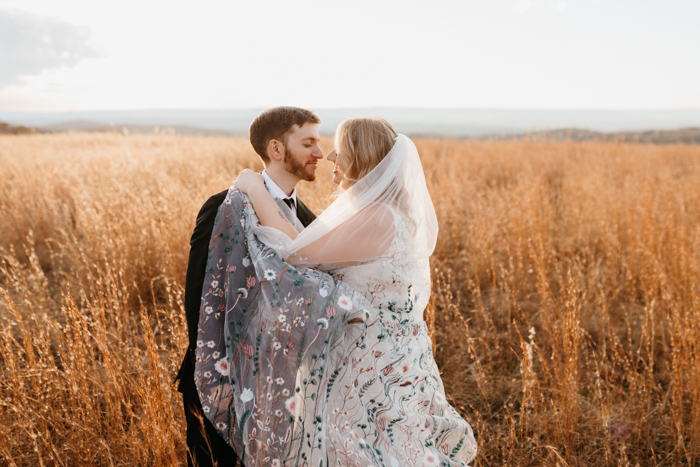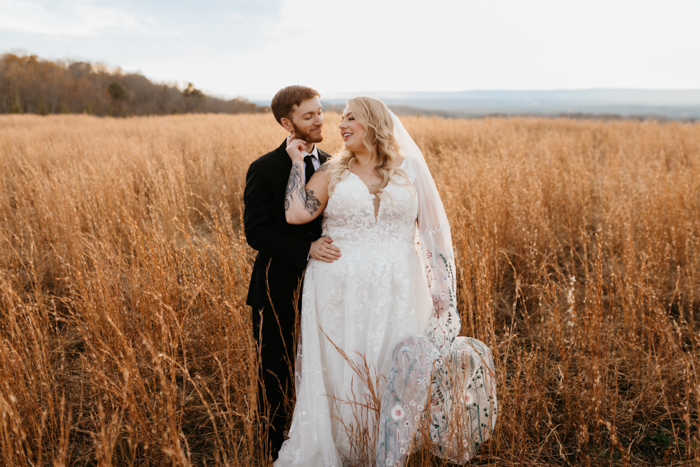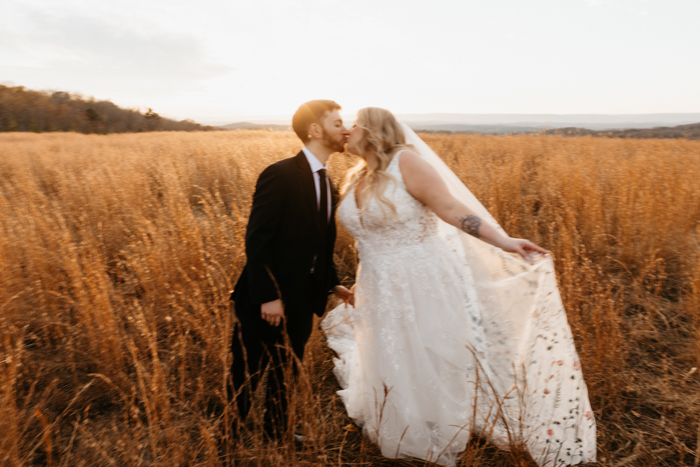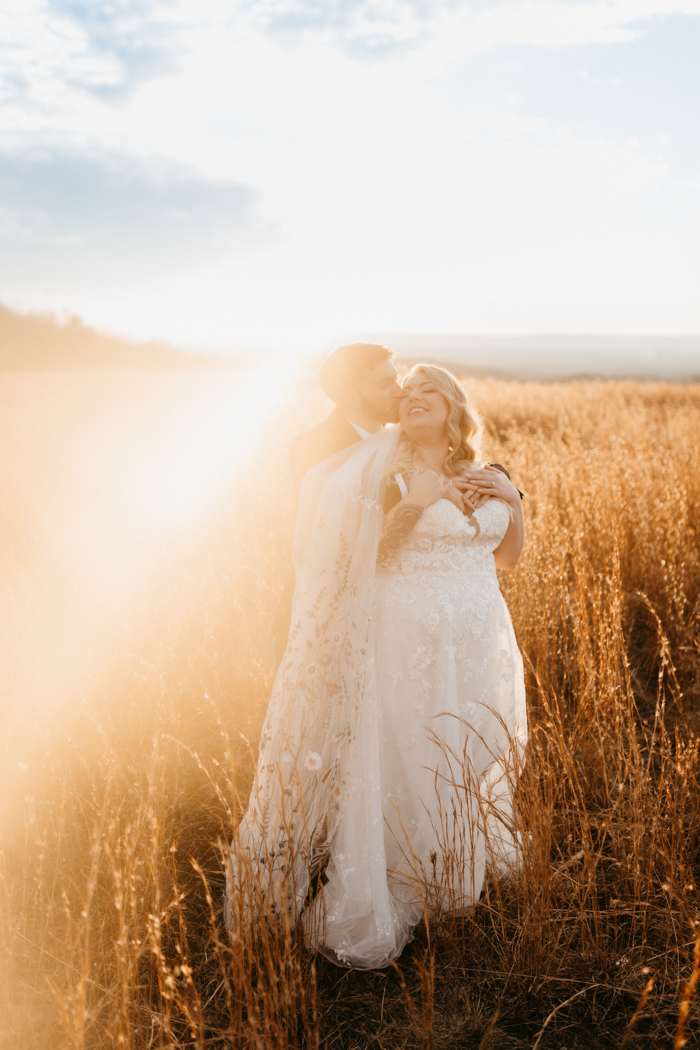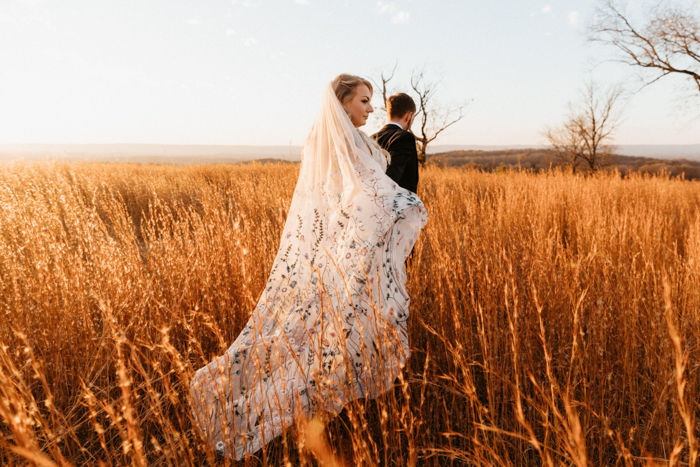 Memorable Catered Dinner: An Unforgettable Culinary and Visual Feast
Our catered dinner was amazing! The place settings were beautiful, and the tablescape was breathtaking with the florals from Thicket Creative. The food was delicious and something we still talk about months later. Yuriy and I wanted to ensure that all of our guests had the best time, and we succeeded with help from our vendors.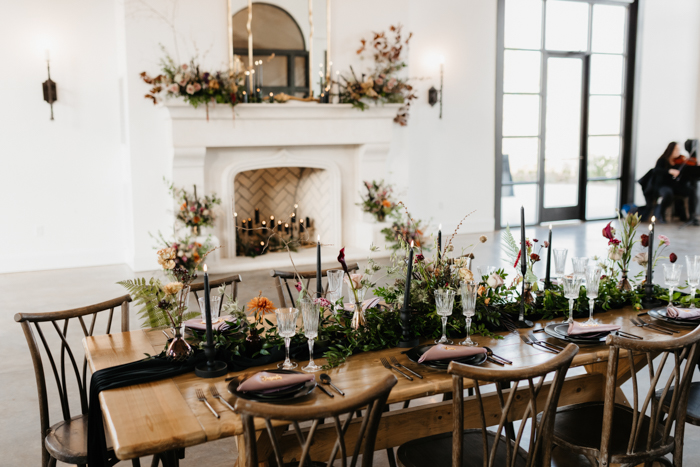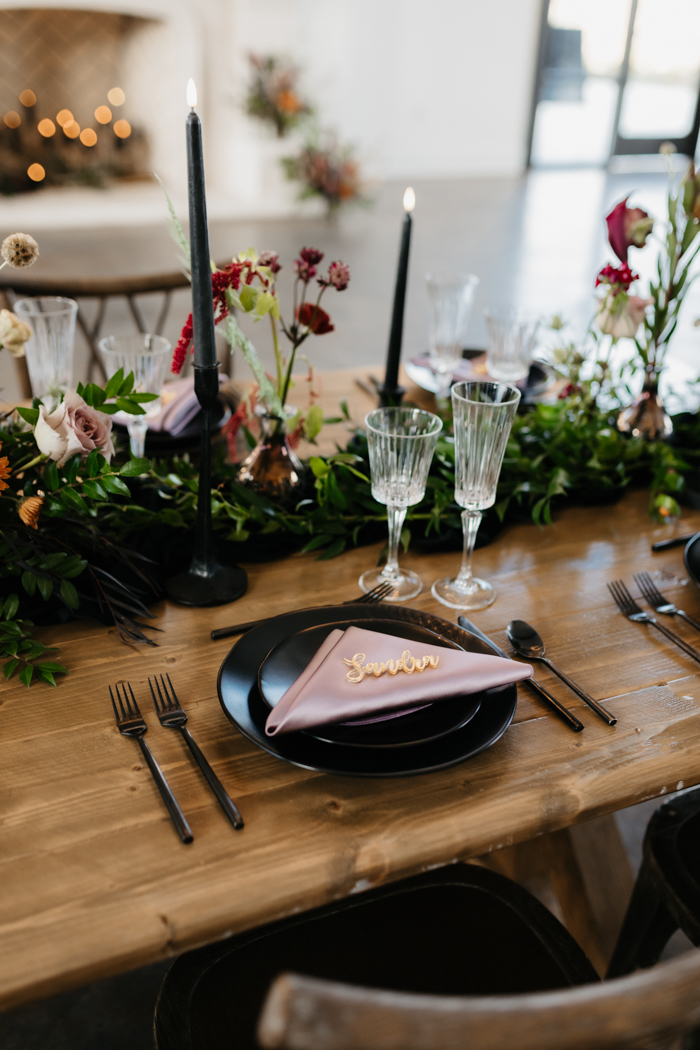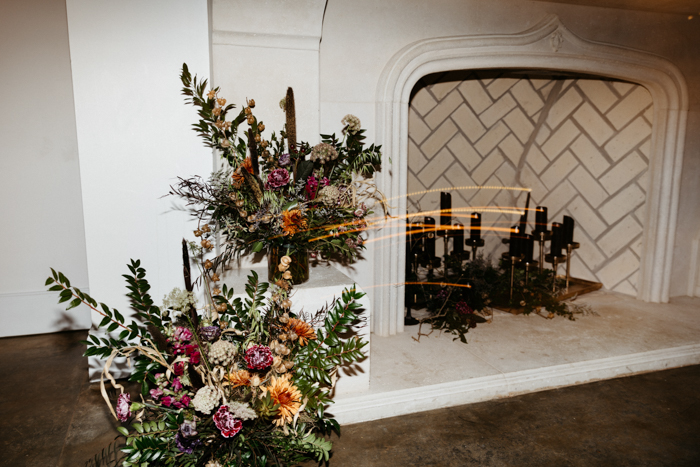 Choosing Classic And Timeless Wedding Fashion
When it comes to wedding fashion, Yuriy and I both love the classic, timeless looks. When I chose my dress, I knew it was right for me and felt so beautiful. I wanted my accessories to be simple but make a statement. Yuriy loves the classic, bold black suit, and the one he chose made him so confident. My glam team gave me and the other ladies in my family the best beauty looks to give us that extra sparkle but still felt very natural.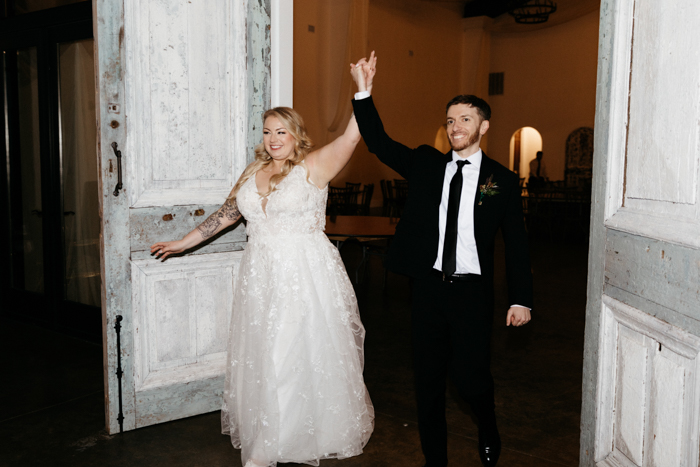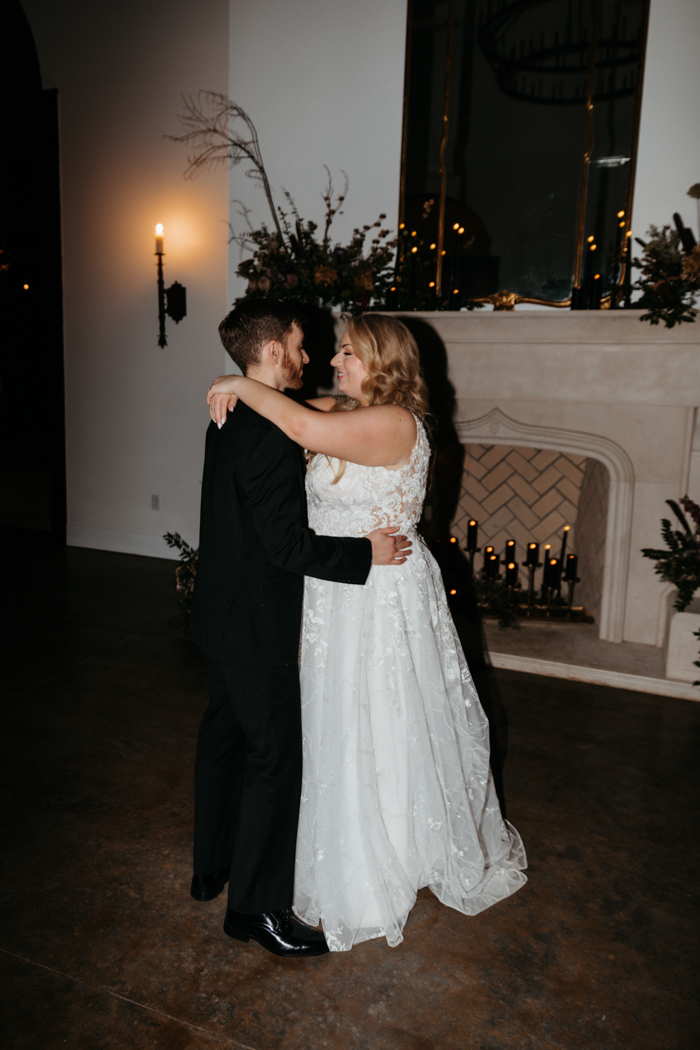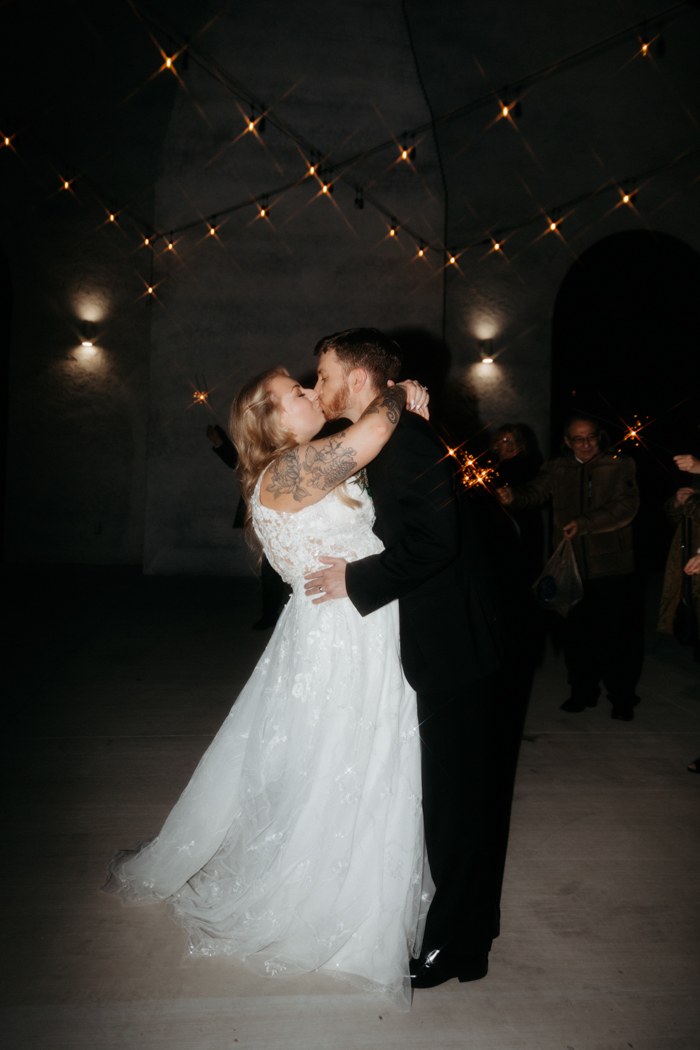 Building Their Dream Team By Finding Vendors That Aligned With Their Vision
Finding the right fit for my wedding planning team and photographer was the best advice for me. I had several phone calls with various groups and instantly clicked with the ones we chose for our special day. Finding the right team relieved a lot of stress for us, and we knew they would execute our dream wedding beautifully.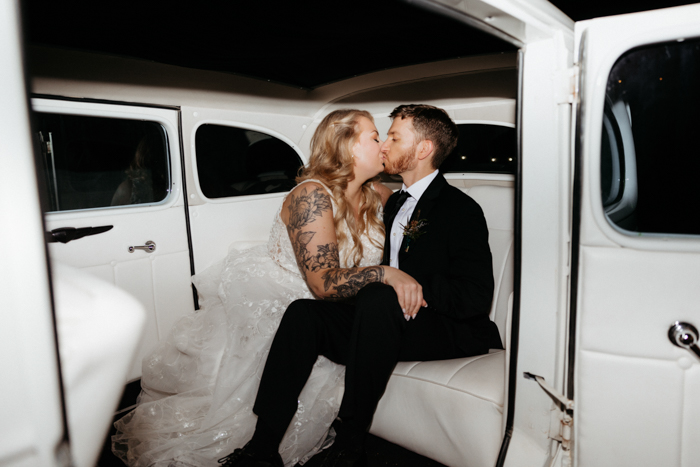 Congratulations to Lauren and Yuriy on their Woodlands at Howe Farms wedding. And a big thank you to Hannah Morgan for capturing all the details that show off the couple's one-of-a-kind style and highlight the beauty of their big day.
Ready to break away from tradition and make a statement on your big day? From dramatic floral arrangements to bold table settings, we've got all the tips and ideas you need to incorporate darker details to create a chic and sultry atmosphere that's sure to wow your guests.