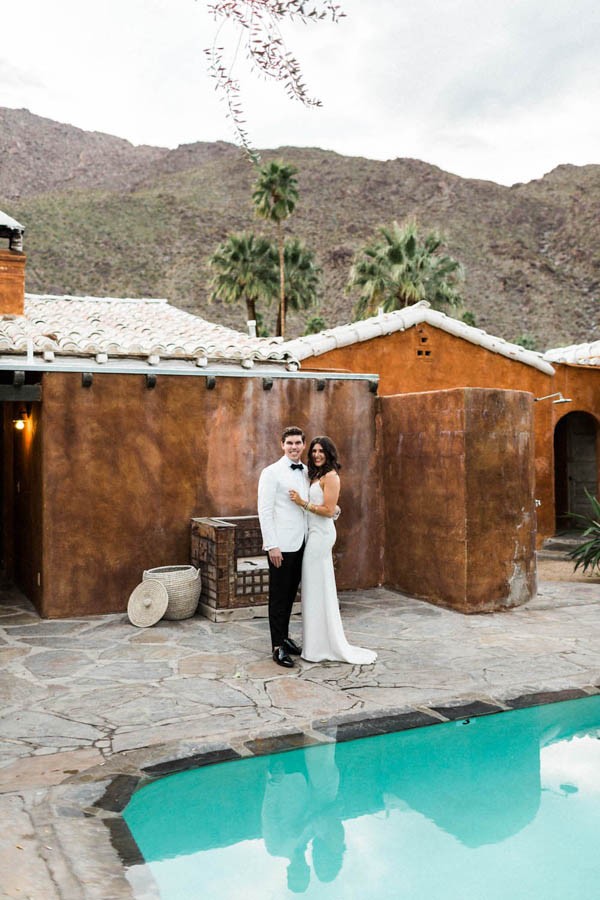 When Alex and Jake were planning their wedding, they knew they wanted their guests to feel like they were on vacation with not a care in the world. Located in downtown Palm Springs but feels as though it's worlds away, Korakia Pensione was the perfect resort to accomplish this! Sarah Falugo Weddings shot the happy couple at the stunning Moroccan-influenced resort and made sure to capture all the fun details like a low-back spaghetti strap Sarah Seven bridal gown, family recipes served at the cocktail hour, and even a drag queen at the after party!
The Couple:
Alex and Jake
The Wedding:
Korakia Pensione, Palm Springs, California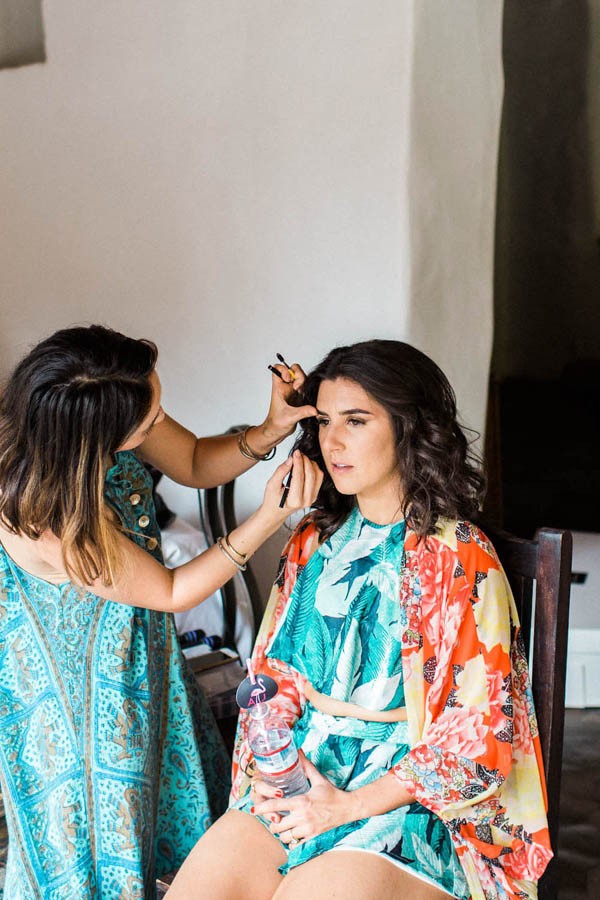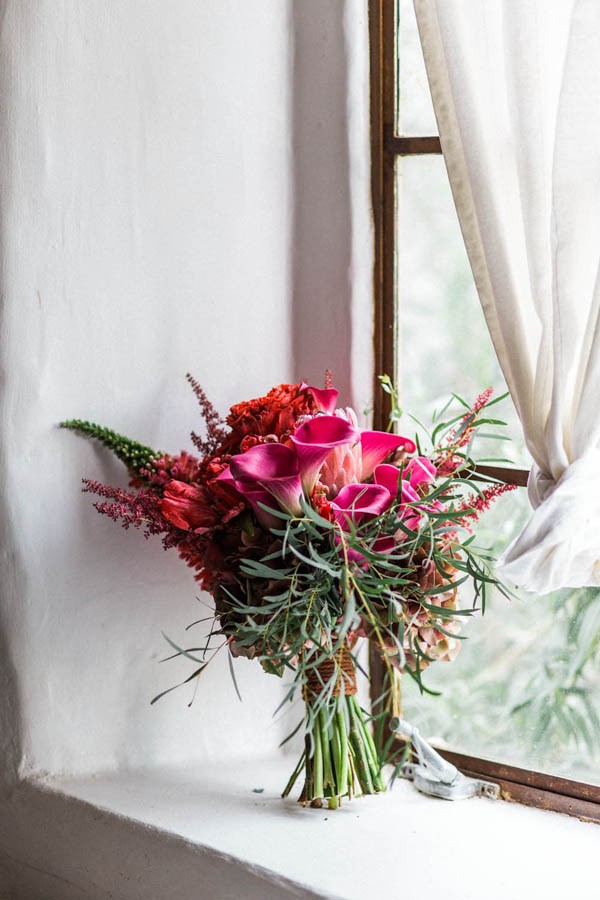 Venue and location were most important while planning. We wanted to get married outside, in a place that felt like vacation. And somewhere we knew we wouldn't get rained out. We're festive people and we made an effort to add personal touches to the day, like having our best friend officiate the ceremony, serving family recipes at cocktail hour, and a drag queen at the after party.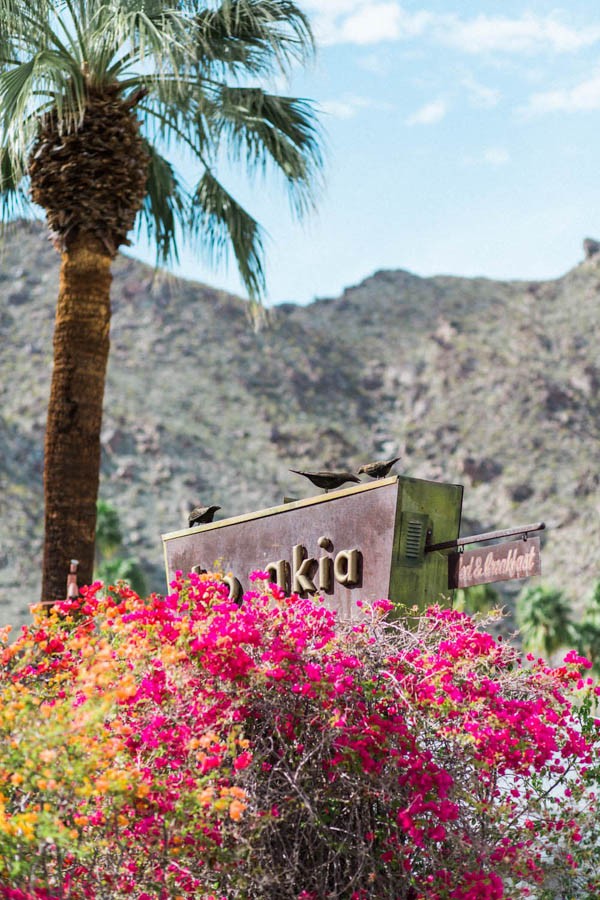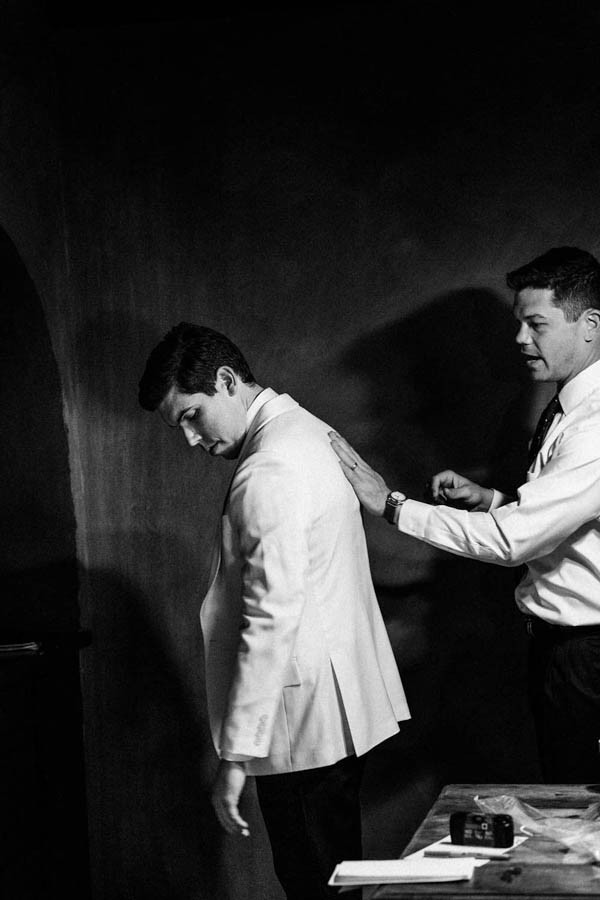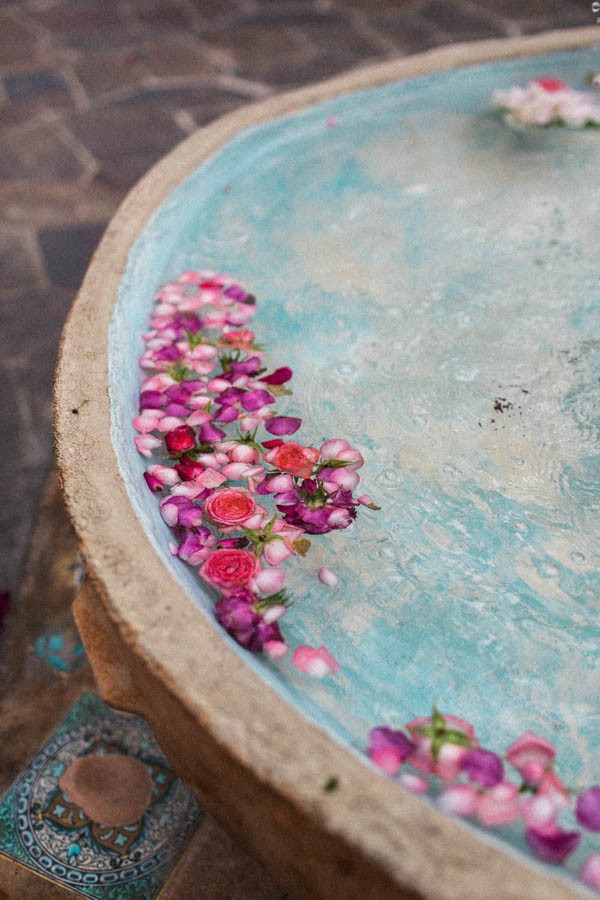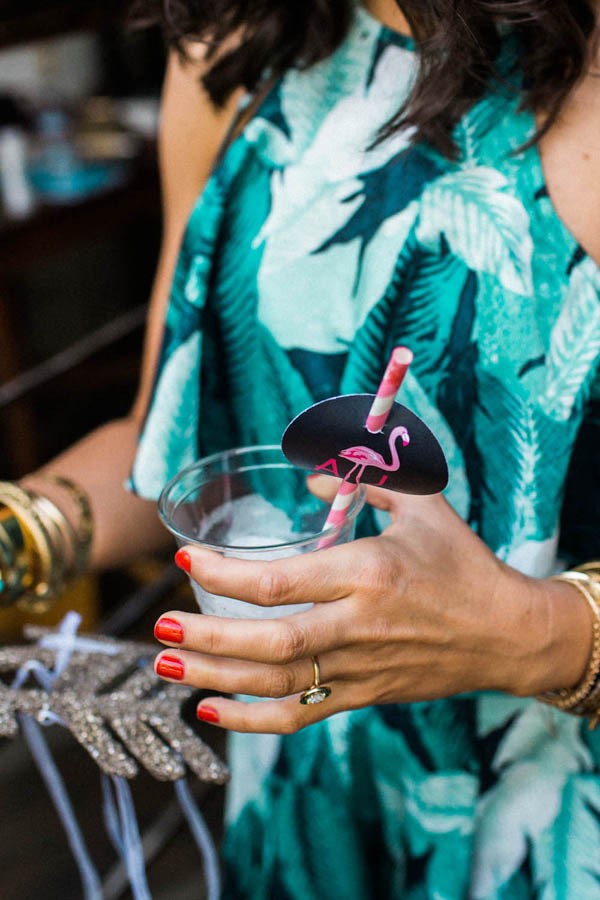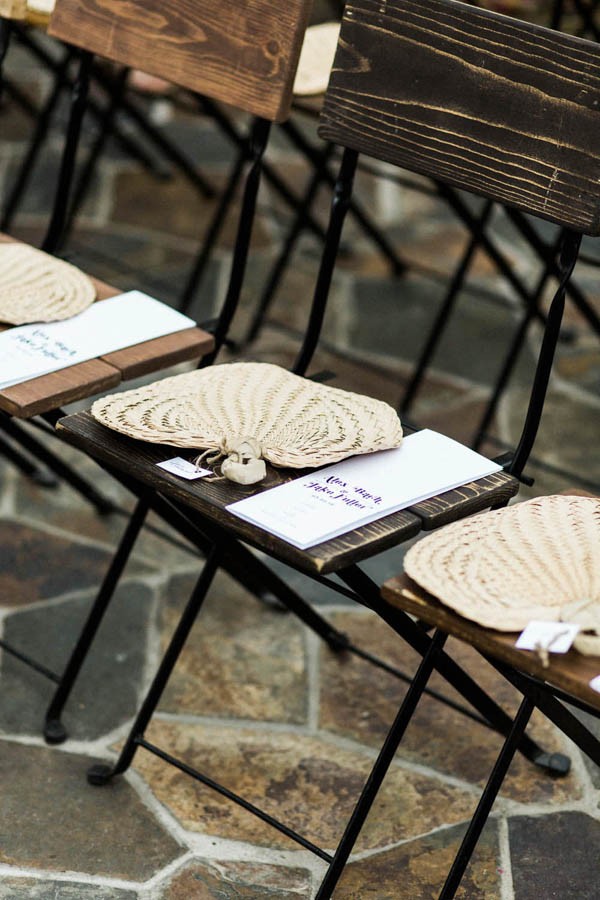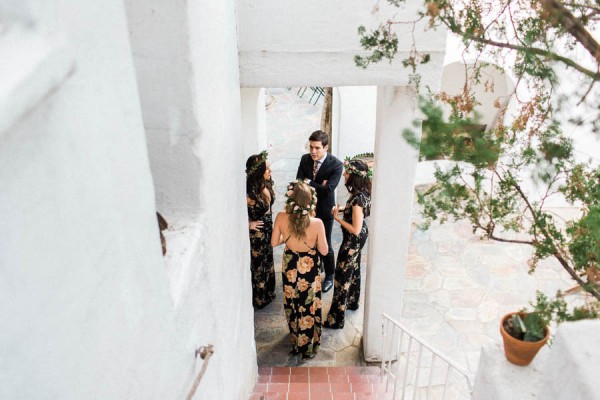 We didn't have a lot of color. The black floral bridesmaid dresses just turned out to be our favorite and the flowers were reddish/magenta to match the dresses. Red lipstick was a must for the bride.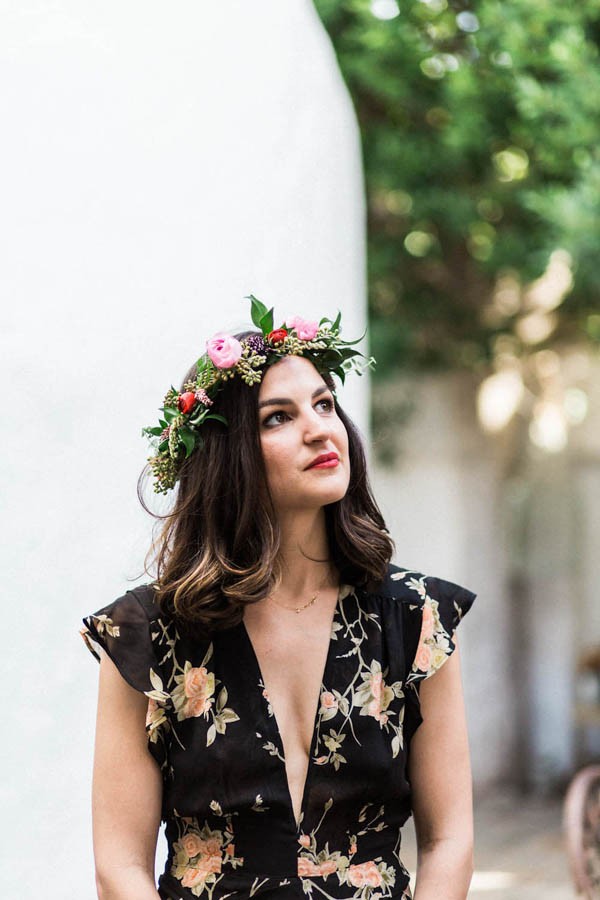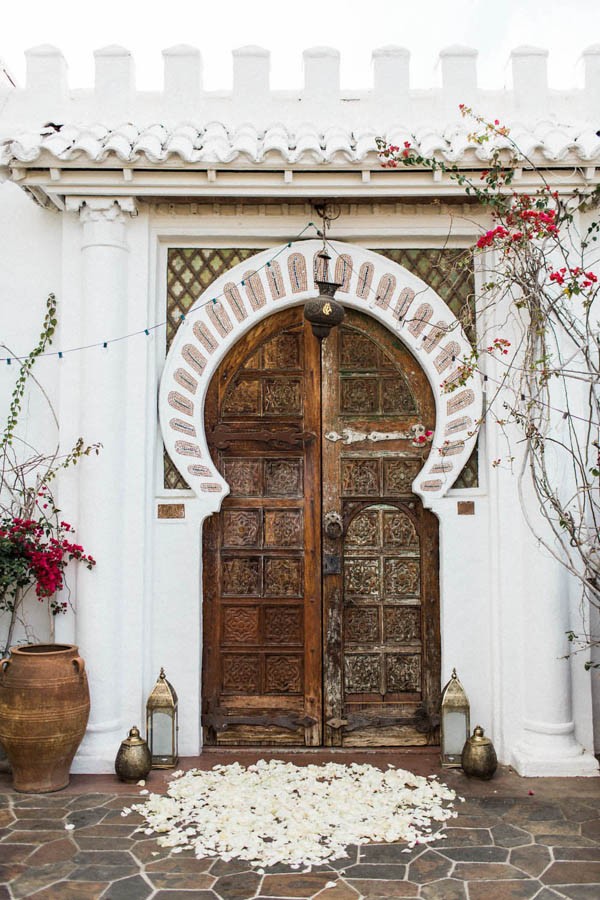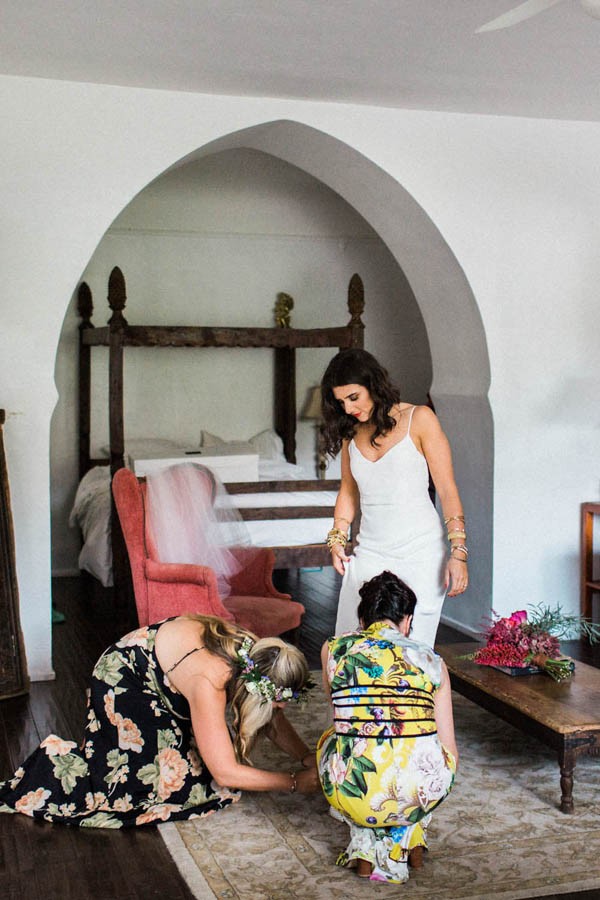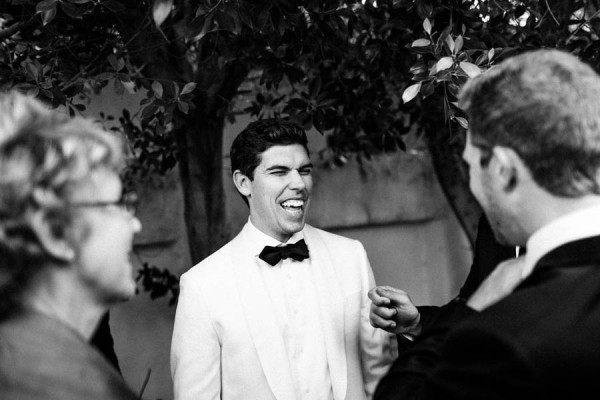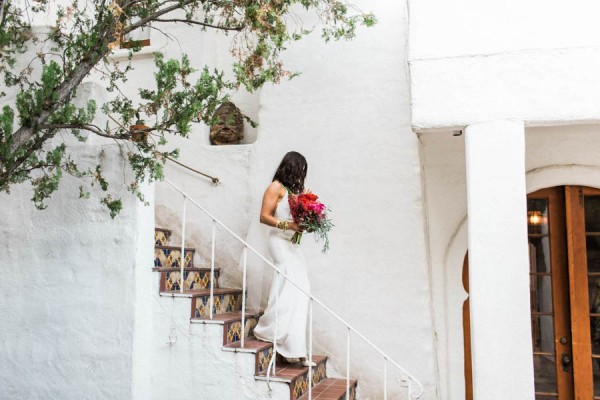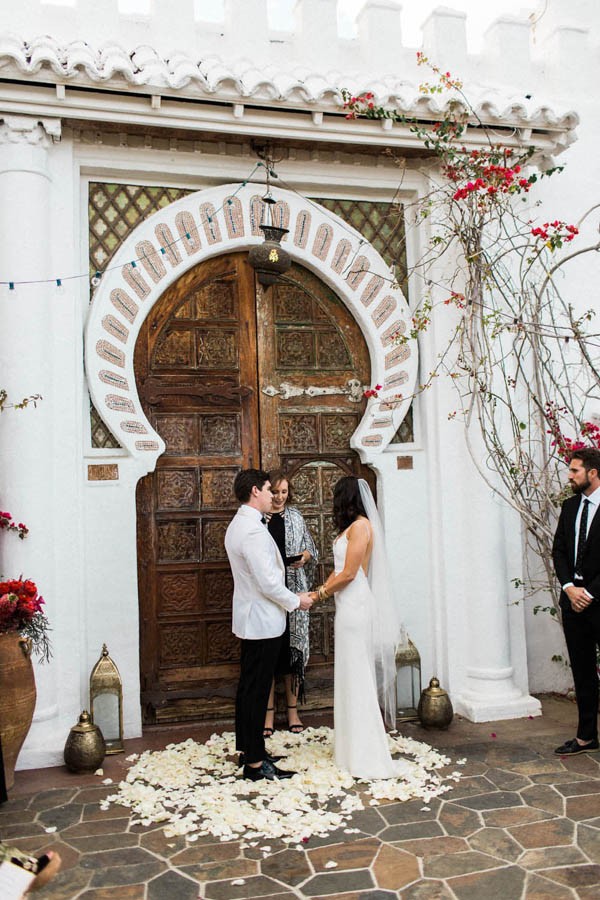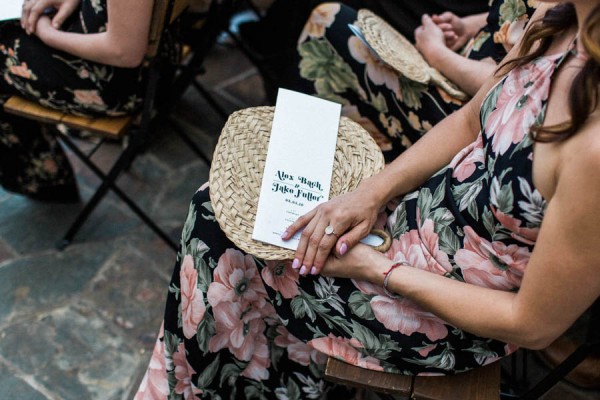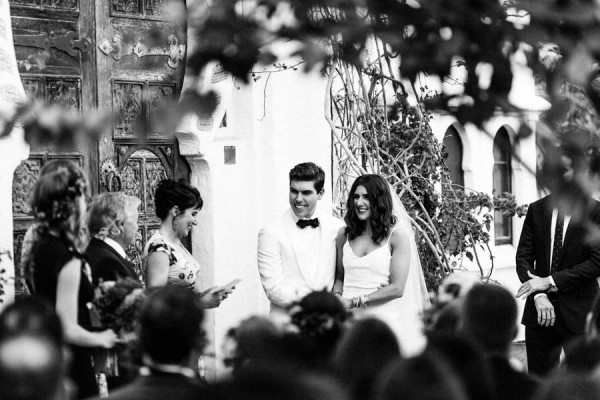 The walk down the aisle was pretty memorable simply because that level of attention and emotion is unparalleled. Probably the most meaningful part was the portion of our ceremony when our parents stood up and spoke about marriage and lasting relationships.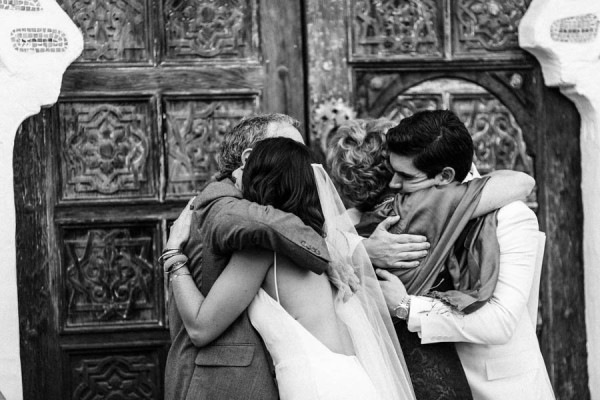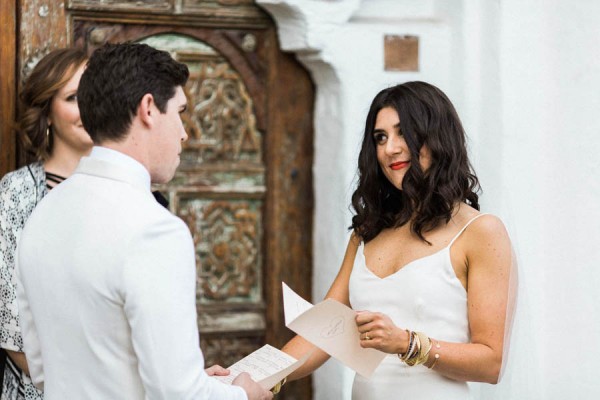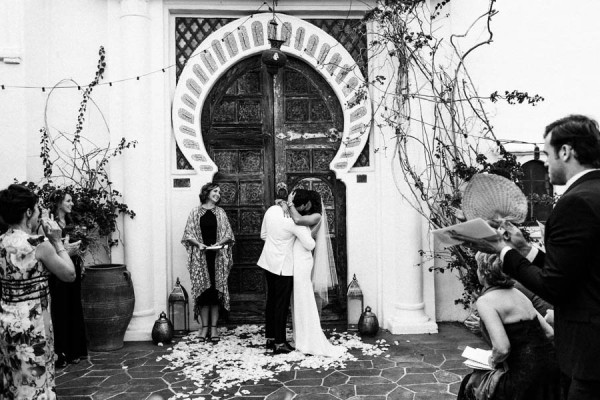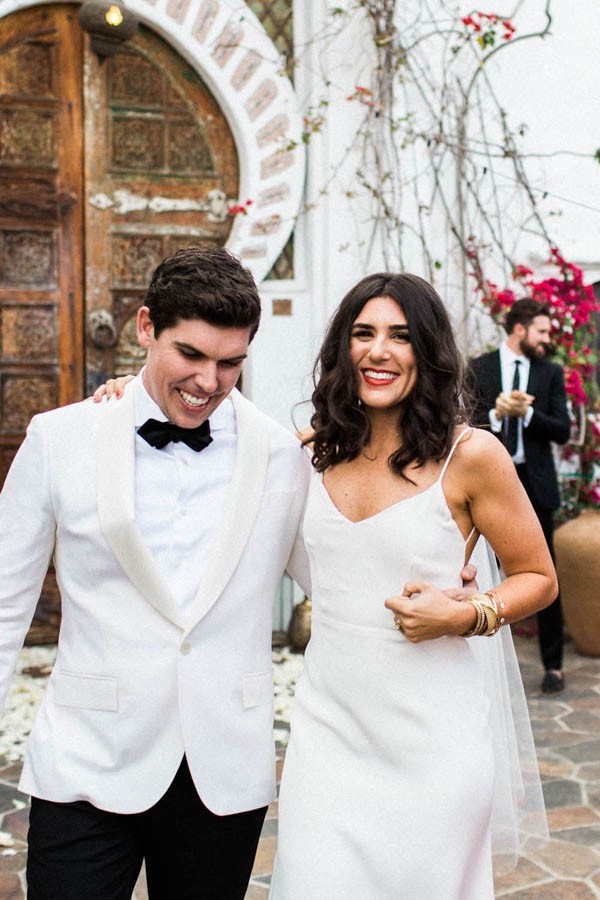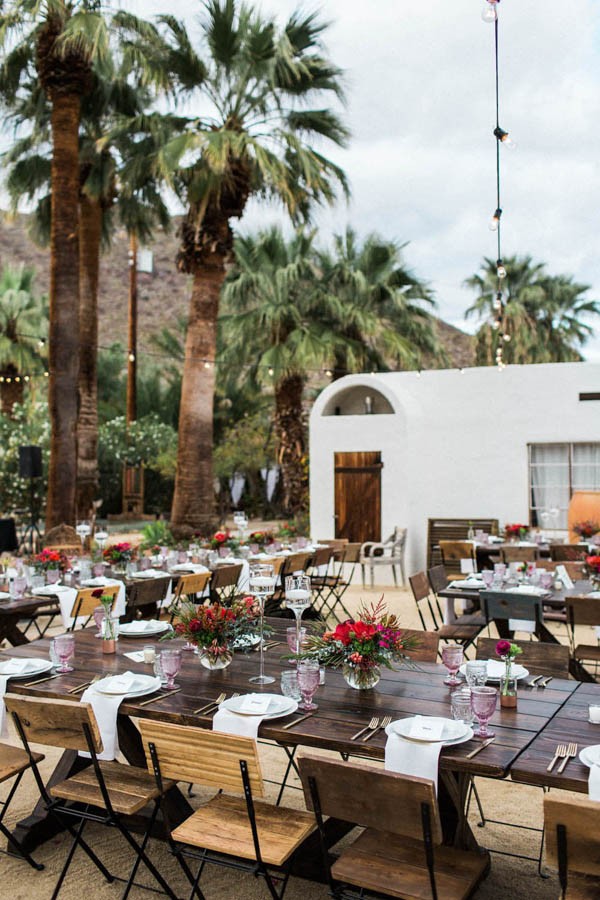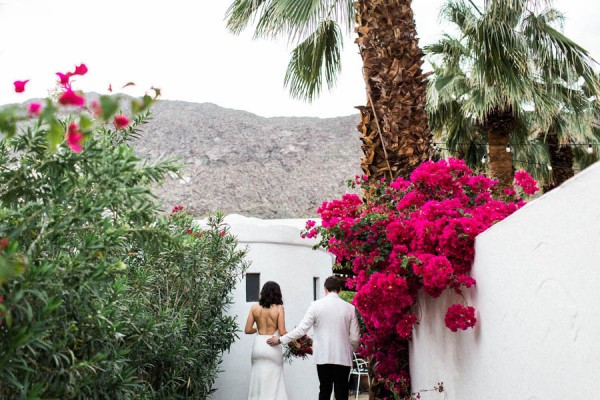 Planning a wedding is a good test run for working together on a big project. Different people have different styles of doing things. I'm (the bride) more of a person who likes to feel things and wing it as opposed to researching all the options and making an informed decision. When you're in it, differences can arise, but it's important to keep in mind that this is normal when you've got two people planning something you're both very invested in.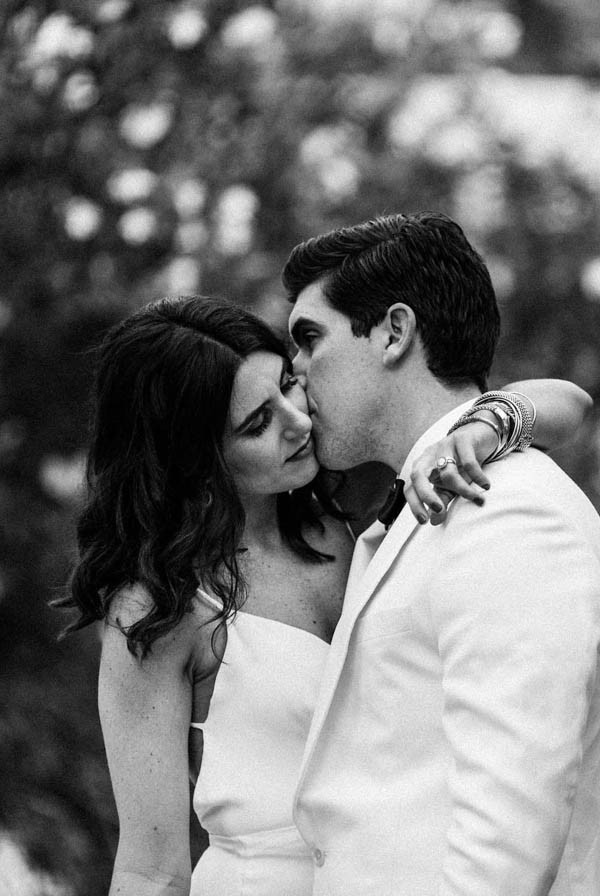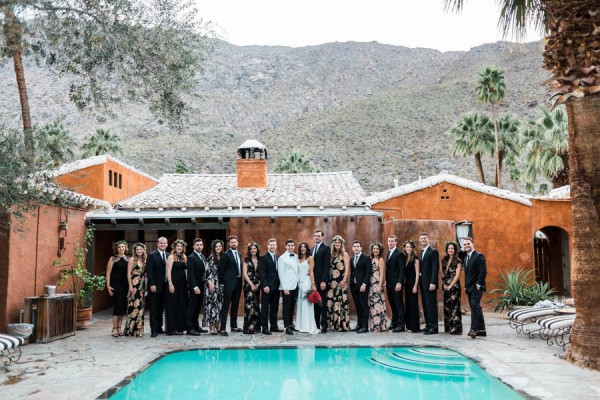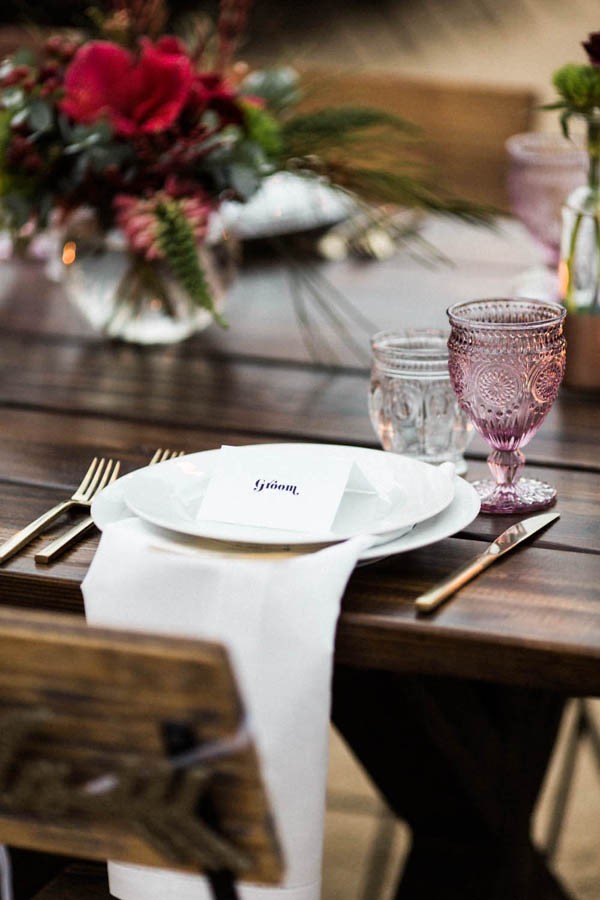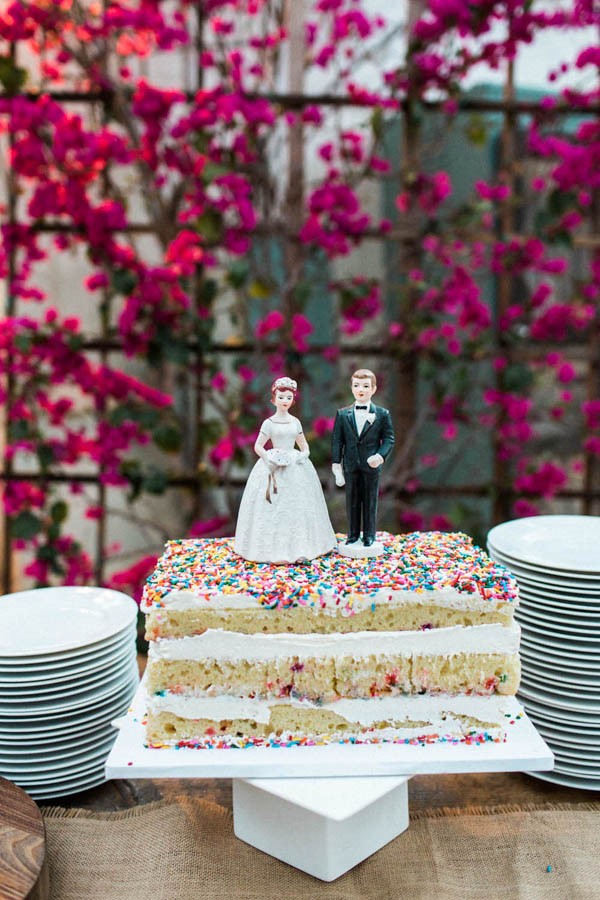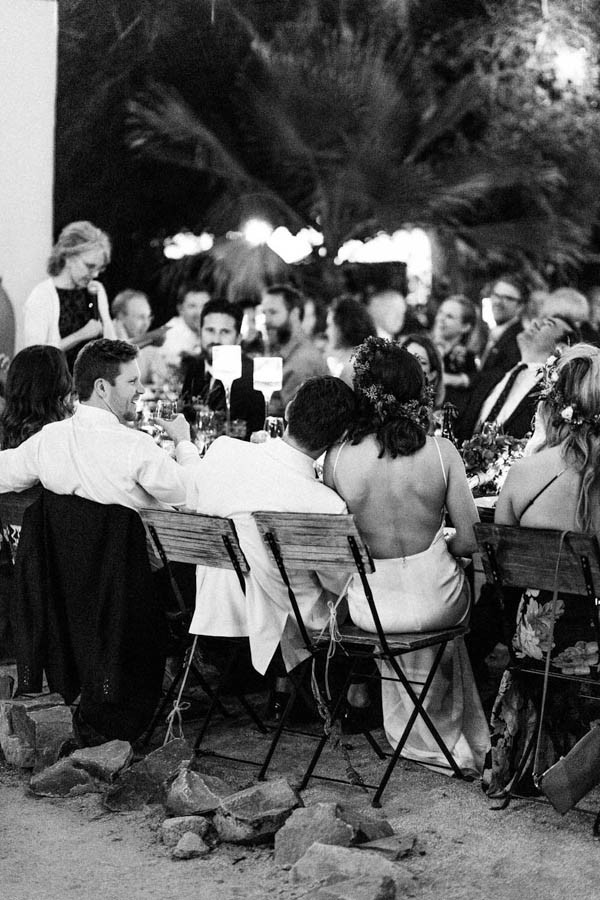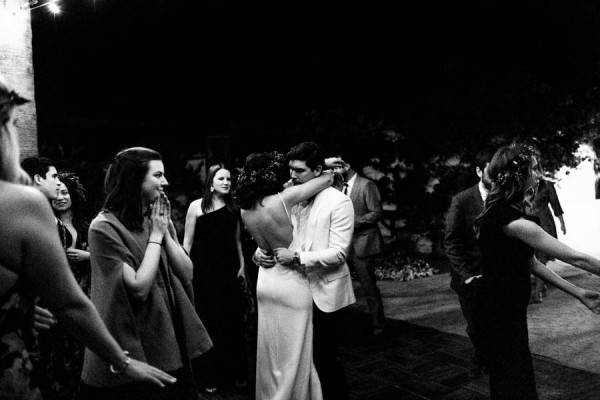 Our photographer was insanely wonderful. She is a wonderful person to have around, very chill, and she took so many amazing photos. She was probably our favorite vendor who we worked with on the wedding.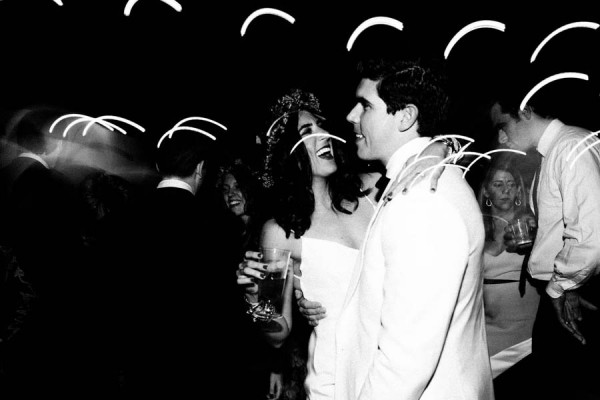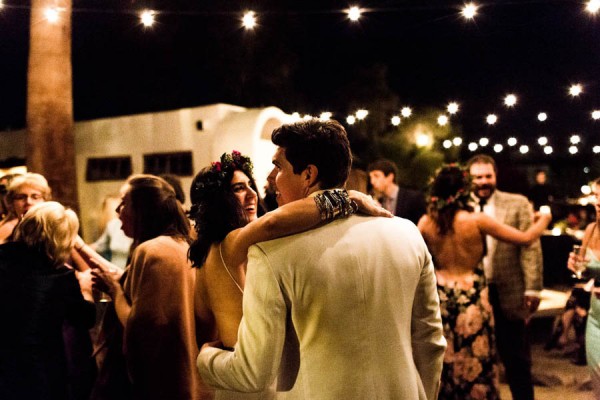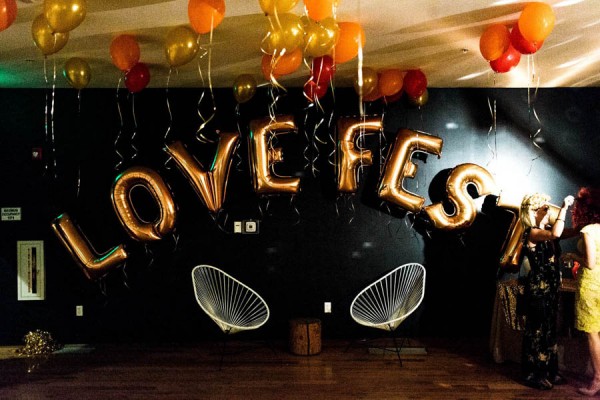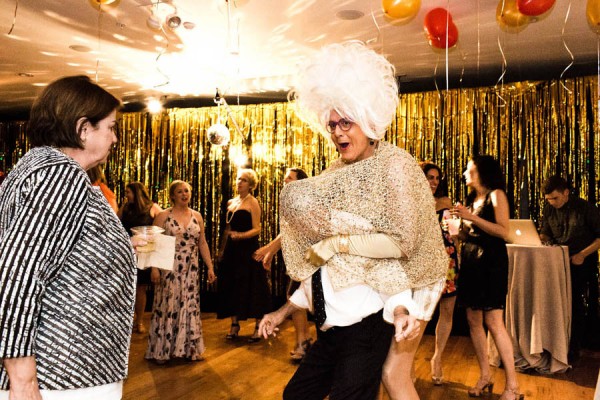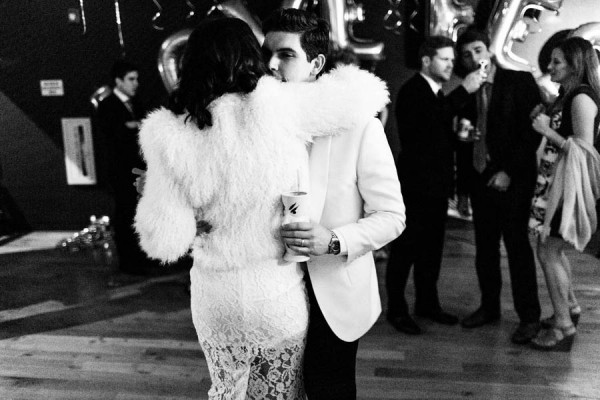 Congratulations to Alex and Jake, and a big thank you to Sarah Falugo Photography for capturing this gorgeous wedding! Love Korakia Pensione's Moroccan vacation vibes? Check out this Elegant Moroccan Wedding at Selman Marrakech!