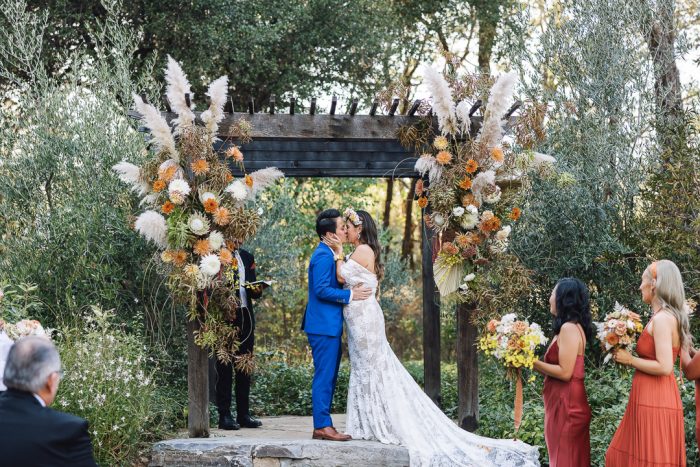 Holly and Jennifer, who grew up on opposite coasts, wanted their Yokayo Ranch wedding to be a special occasion where guests from both sides could finally meet. Their main goal was to create a space that fostered connections and allowed friends and families to have a great time and make lasting memories. When they found the venue, they instantly fell in love with it and drew inspiration from its unique atmosphere. With their October wedding, they aimed for a cozy, vintage feel with warm autumn colors. And with the help of their vendor team, they were able to bring their vision to life at Yokayo Ranch.
Amidst the picturesque beauty of Mendocino County, with its rolling hills and majestic redwoods, the festivities kicked off with a delightful cocktail hour by the pool area, complete with cozy cabanas. A short walk away, beneath a handcrafted arch adorned with lush flowers and soft grass, the couple shared their heartfelt vows in a breathtaking outdoor ceremony. As the sun dipped below the horizon, guests reveled in a charming garden reception, marveling at the lovely tablescape adorned with pampas grass and vibrant blooms. And as the night went on, laughter and joy filled the air as everyone danced beneath the shimmering string lights.
The day's inviting atmosphere and enchanting beauty made it a truly magical experience. Every detail was meticulously planned, and Ashley Carlascio captured it all. Scroll through the photos to see the gorgeous details up close, from the retro cigar lounge to the fantastic grazing table. Take inspiration from these ideas to create your own boho meets vintage outdoor celebration.
The Couple:
Holly and Jennifer
The Wedding:
Yokayo Ranch, California, United States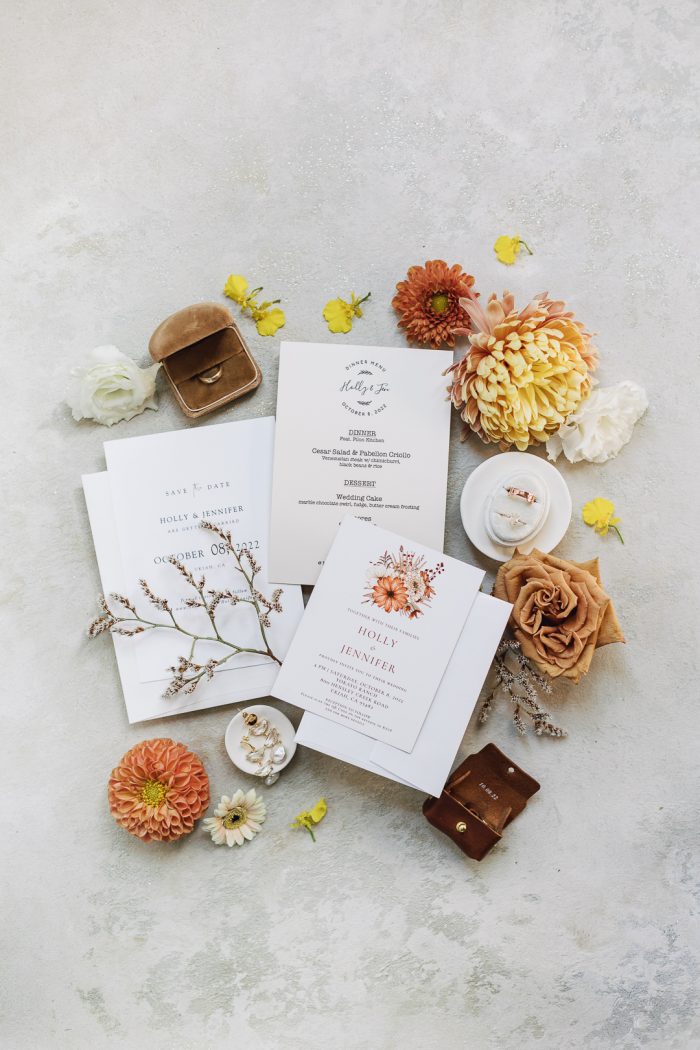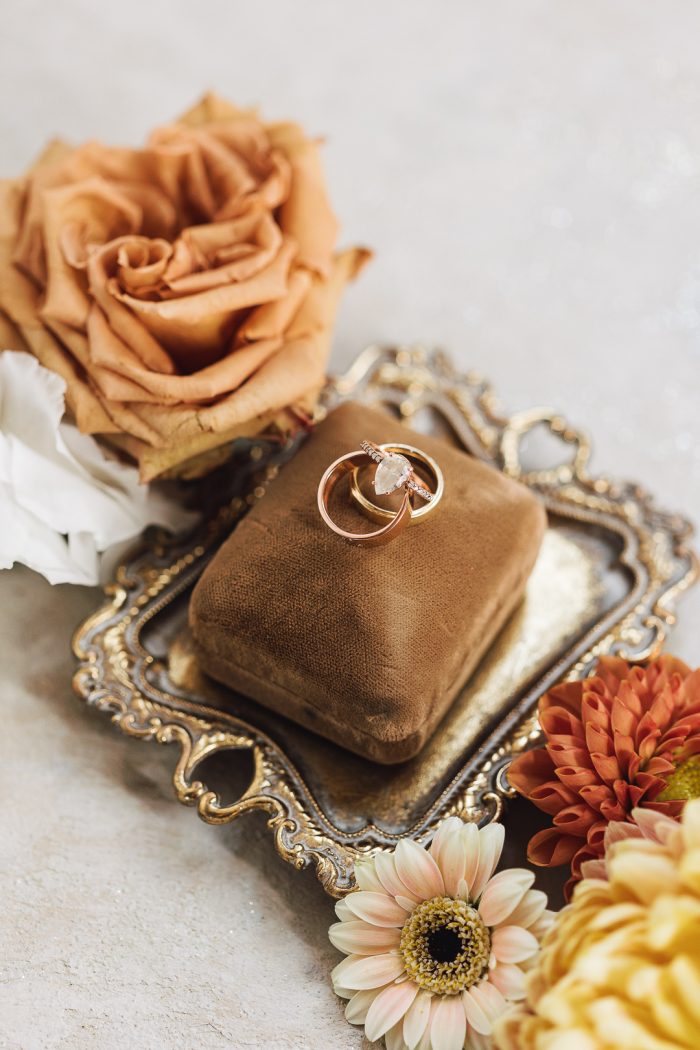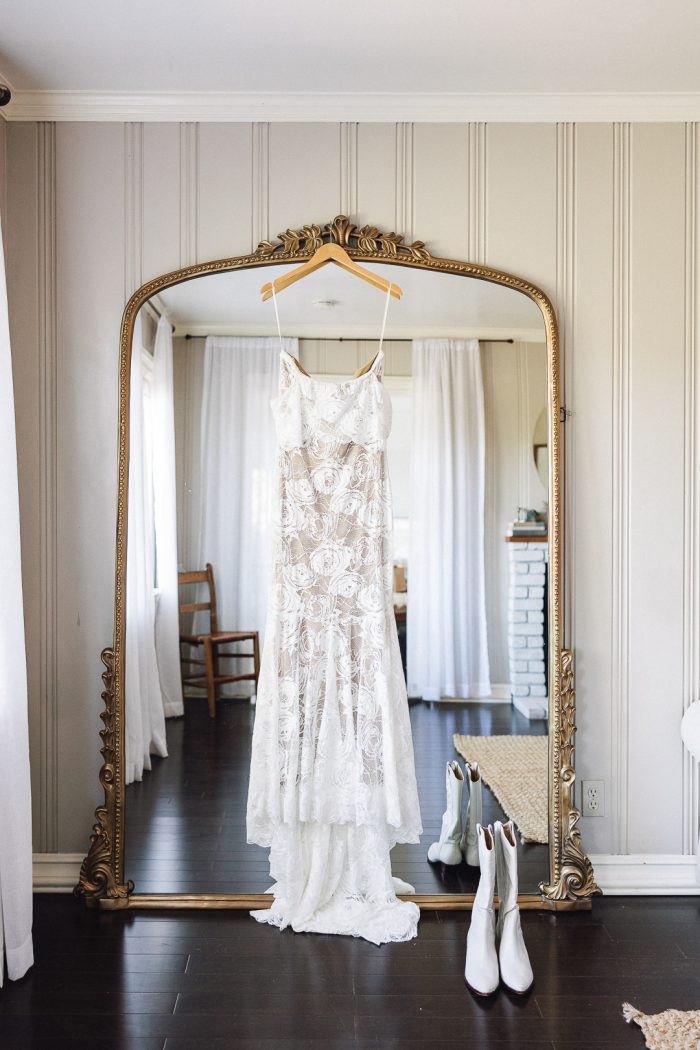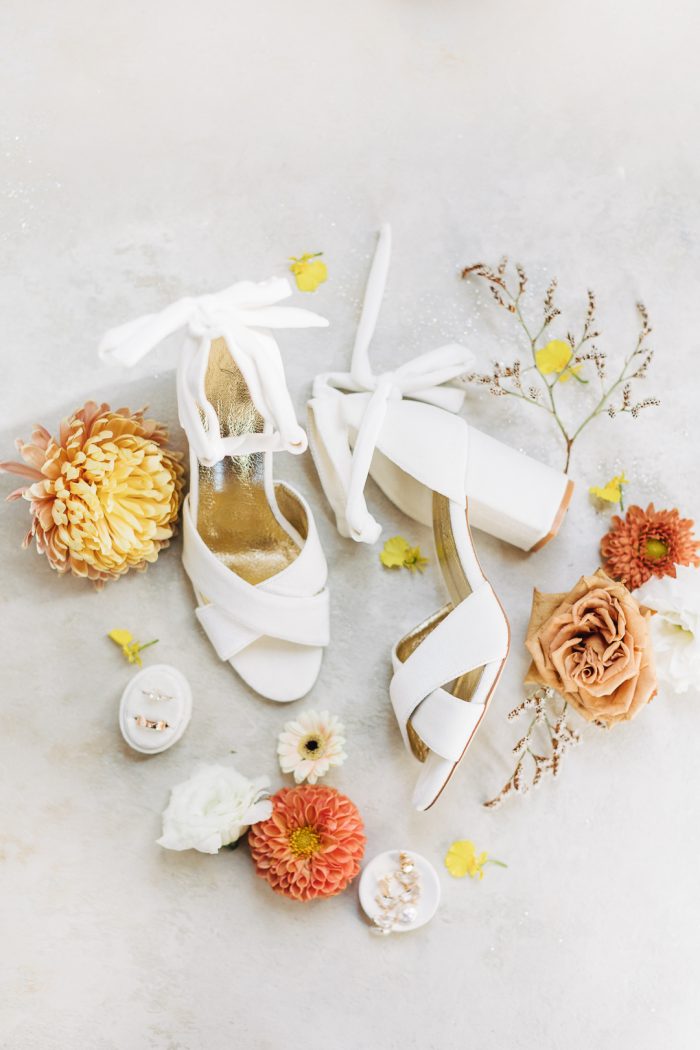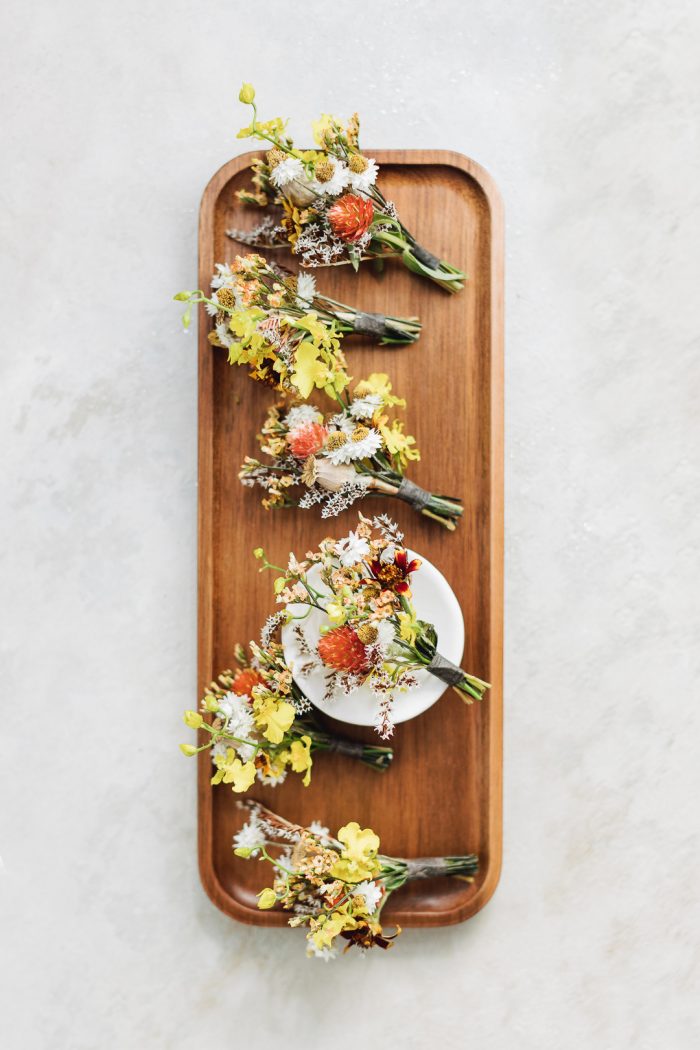 How Their Yokayo Ranch Wedding Came To Be
From the moment we secured the Yokayo Ranch, we drew inspiration from its beautiful surroundings to create an unforgettable experience for our guests. We needed to provide a space where friends and families could connect, engage, and start making memories as soon as they arrived. As I come from Los Angeles and my wife is from San Francisco, our wedding was the first time our guests from both sides had the chance to meet and share stories about us. With the guidance of our wedding coordinator, who coincidentally owns the property, we were able to bring our vision to life. Since we chose an October wedding, we incorporated warm, vintage themes and autumn colors. To achieve this, we created intimate areas like a pre-ceremony cocktail space and a cozy cigar/whiskey lounge during the reception. Each of the spaces exuded a vintage charm with the addition of long-stem candles, Italian nesting tables, and beautiful, warm florals.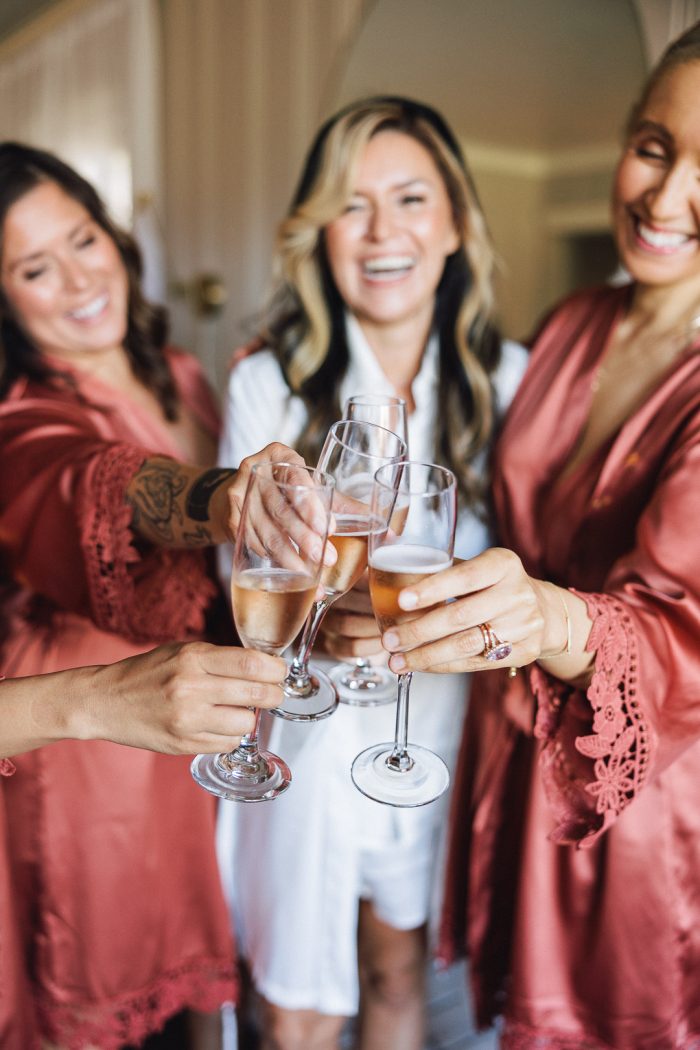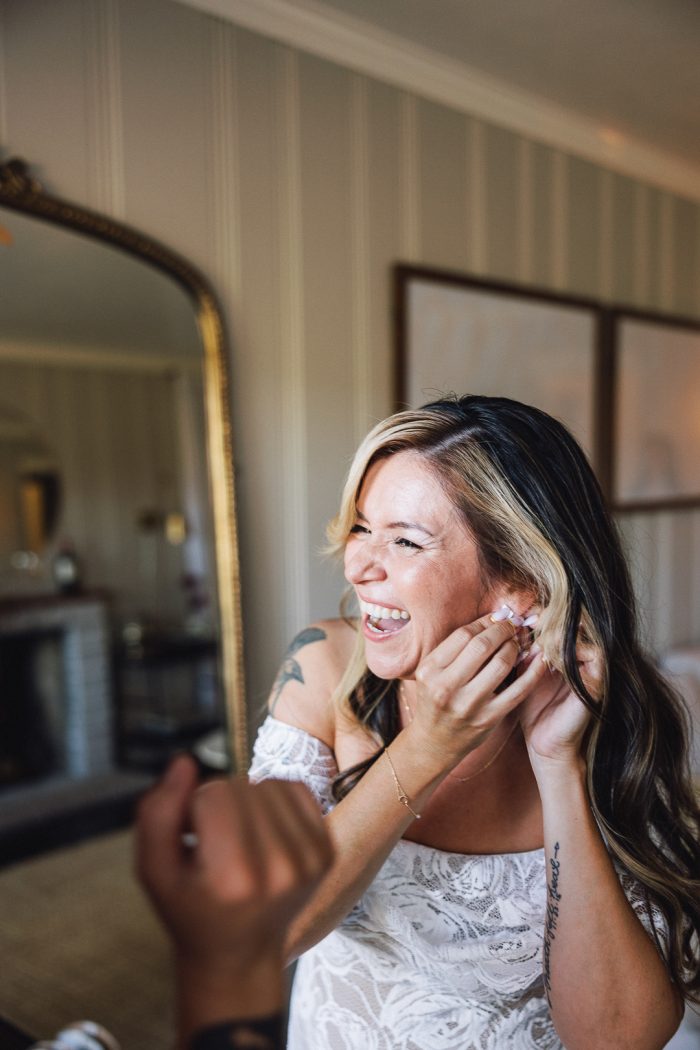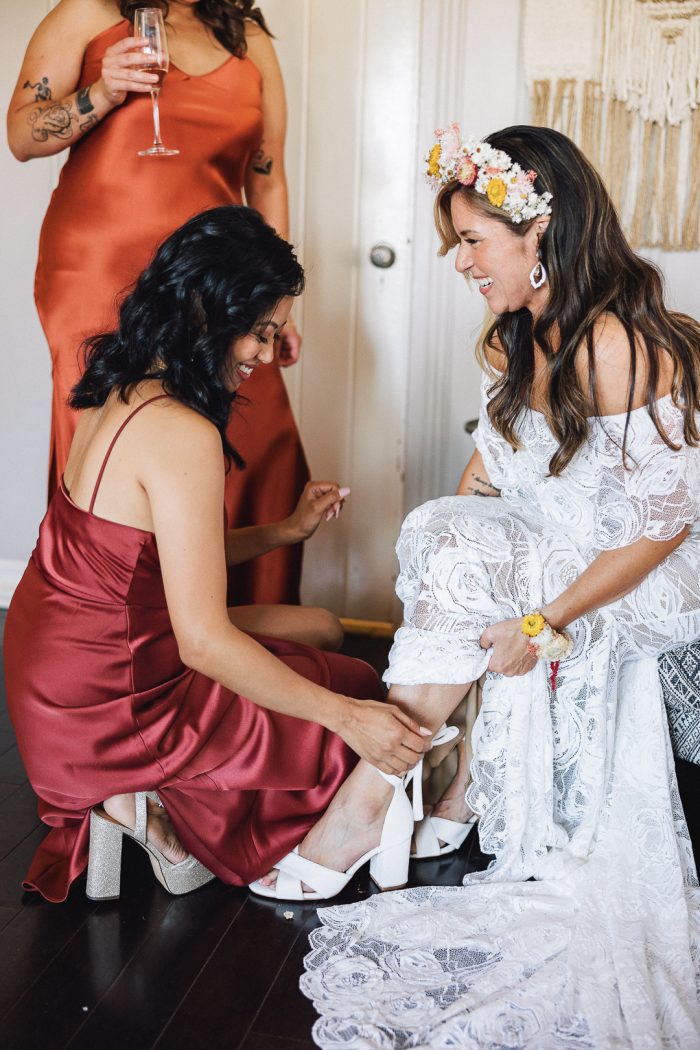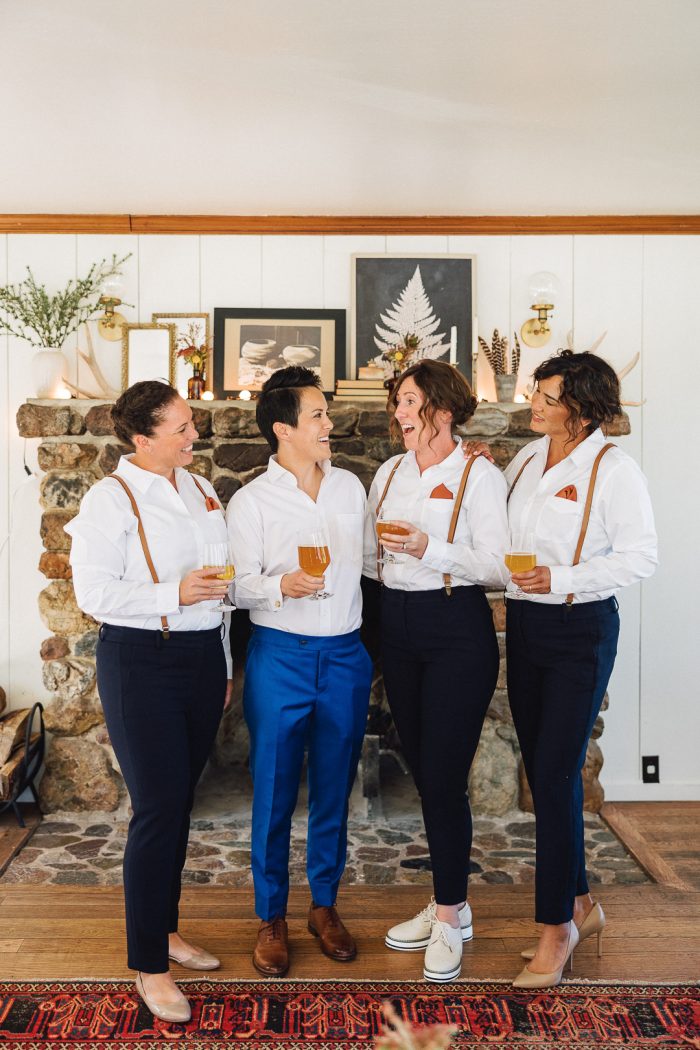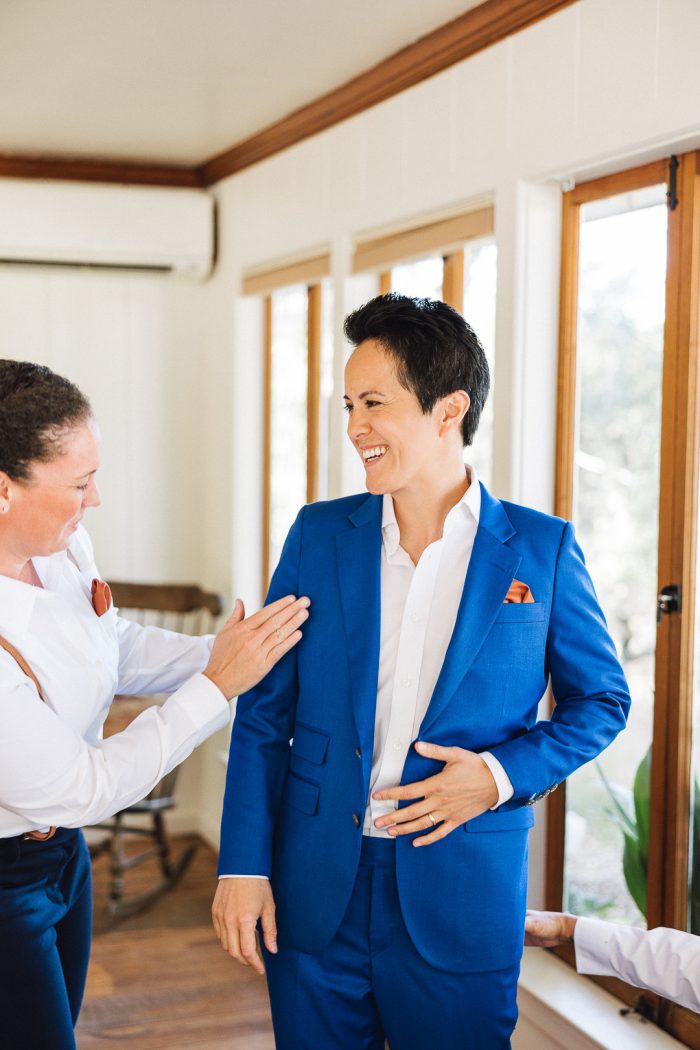 Highlighting Precious Moments: The First Look and Memorable Happy Hour
Our special day has many highlights, but two moments stand out to me the most. The first was when my future wife and I shared our first look. Our photographer suggested this idea, explaining how it could be a rare moment of intimacy amidst a busy day. Incorporating it was a great decision. We cherished the opportunity to exchange words in private before the ceremony, which made us feel more at ease. Another unforgettable moment was when we spent time with our guests during the happy hour. Holding hands, we greeted everyone, taking a few moments to absorb the atmosphere. Seeing our loved ones gathered, engaging with each other, and sharing stories was incredible. These experiences made our day truly special.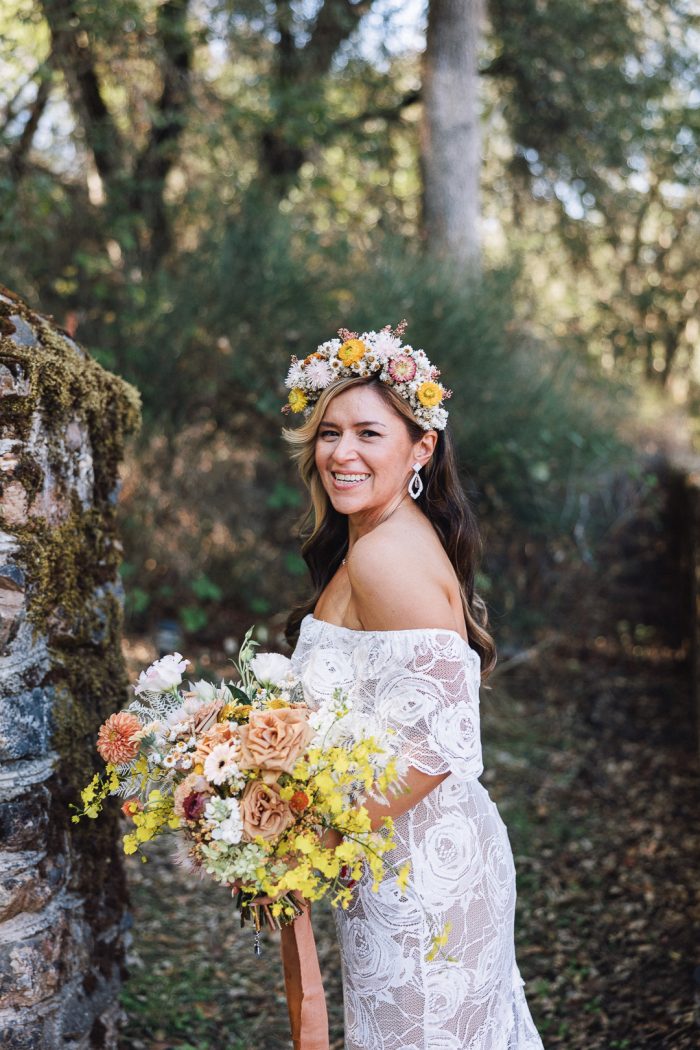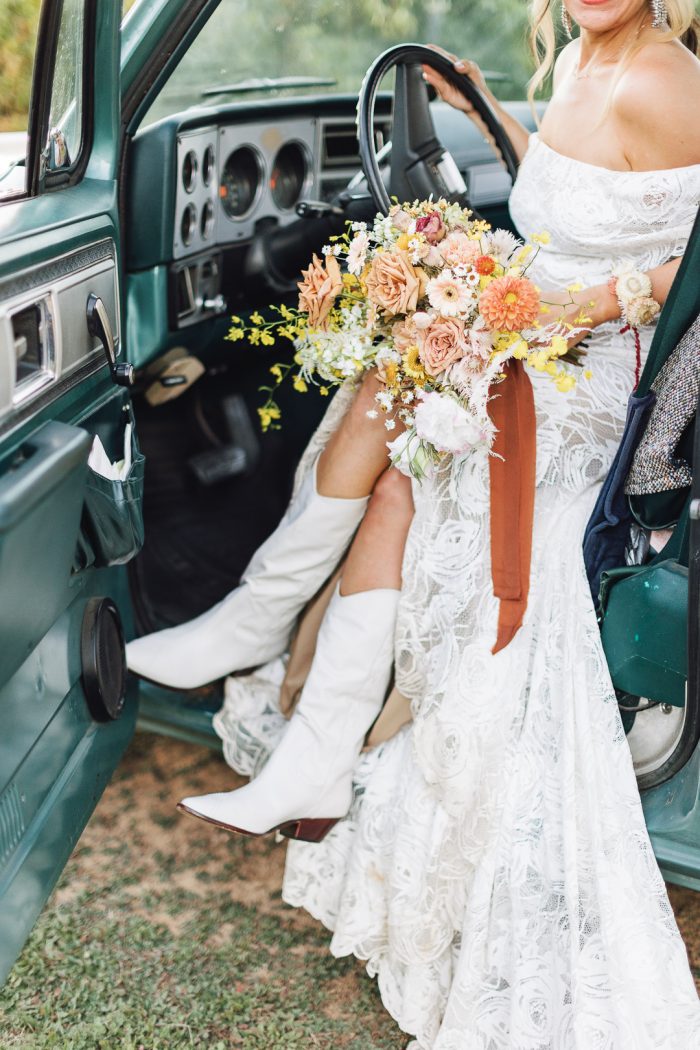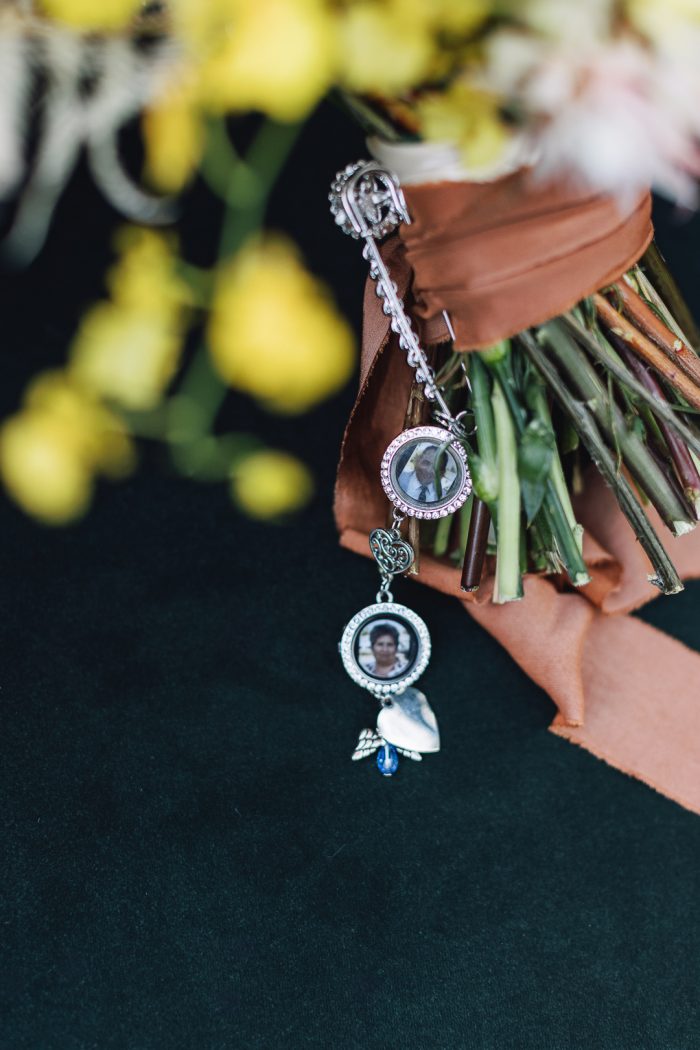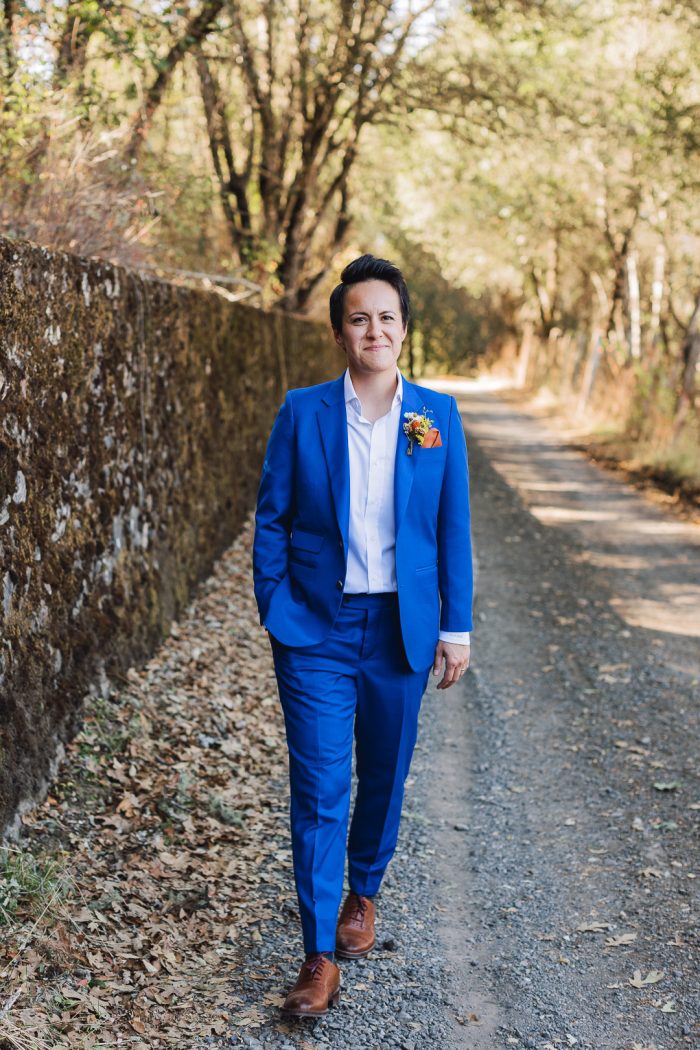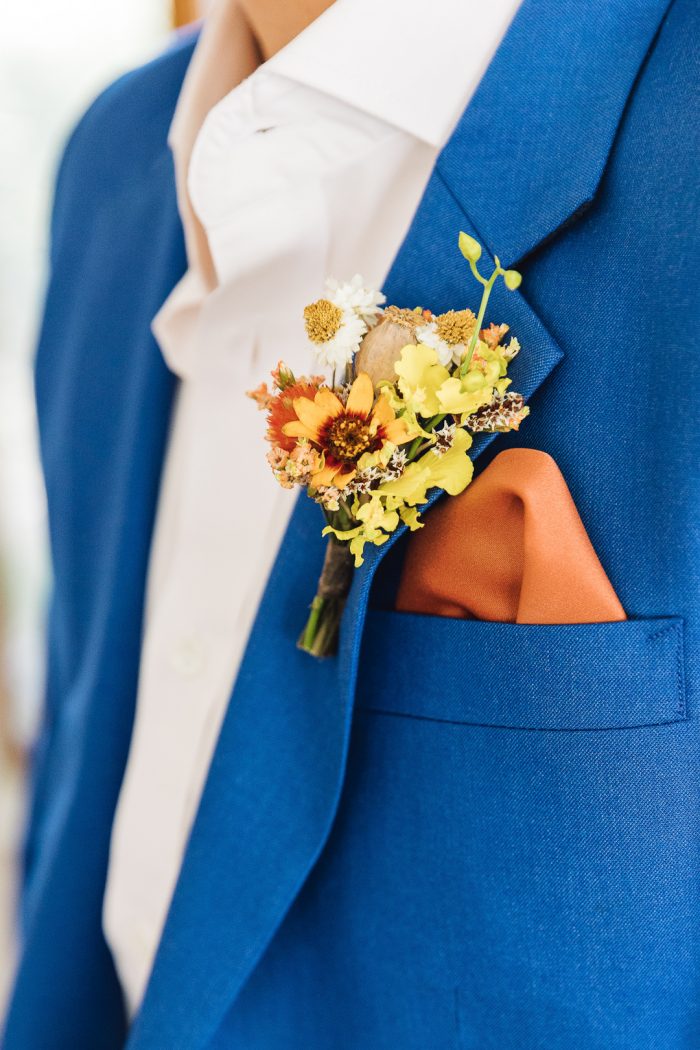 Choosing a Beloved Friend As Their Wedding Officiant Was The Best Decision
One aspect of our wedding that fills us with pride is having a beloved friend officiate our ceremony. We deliberated extensively on the atmosphere we wanted to create for our guests. We wanted someone close to both of us and familiar with our journey. This person needed to possess a genuine heart and spirit. We wanted our officiant to connect with the audience and make them feel involved in the ceremony. Ultimately, we chose a dear friend who took the time to interview us individually, incorporating our stories to create a timeline of our history. Their presence made us feel incredibly at ease while exchanging vows, resulting in a truly unforgettable moment.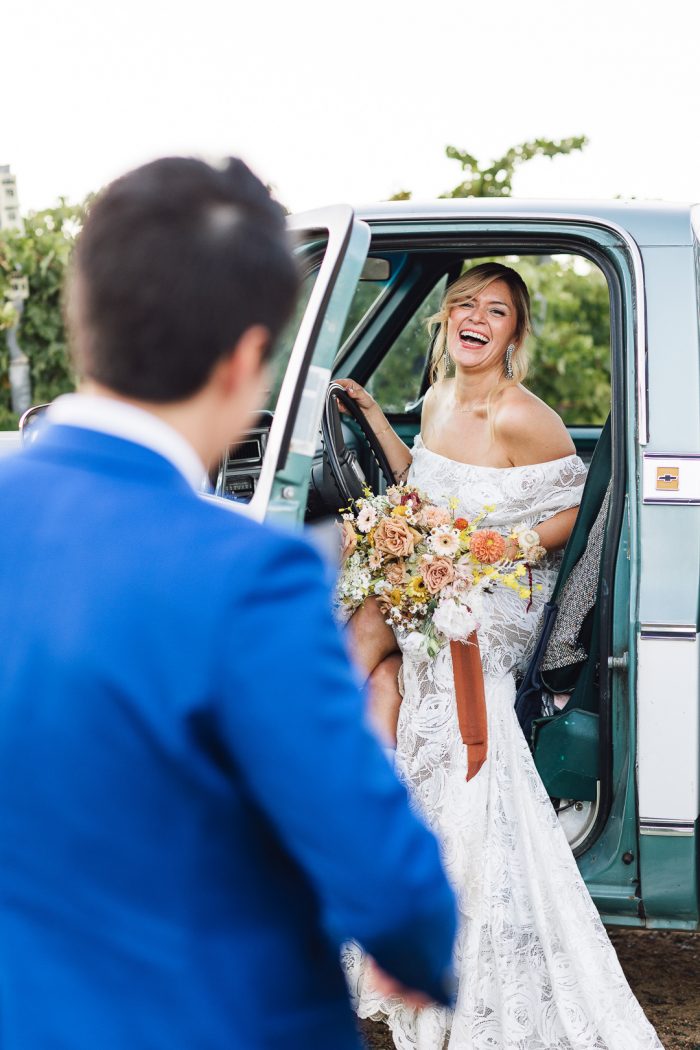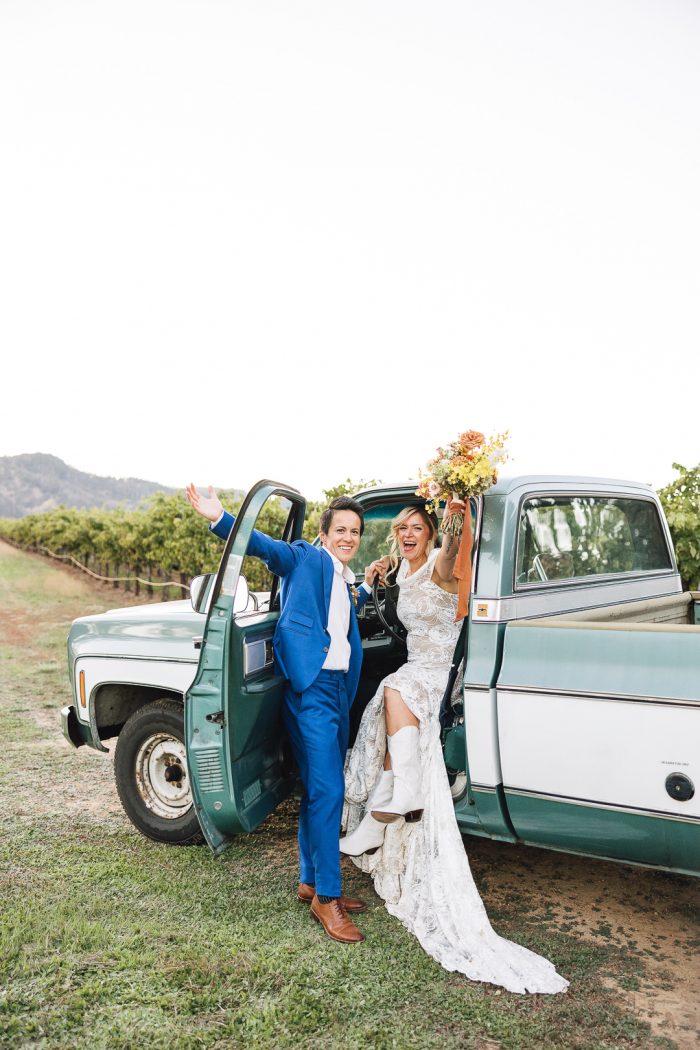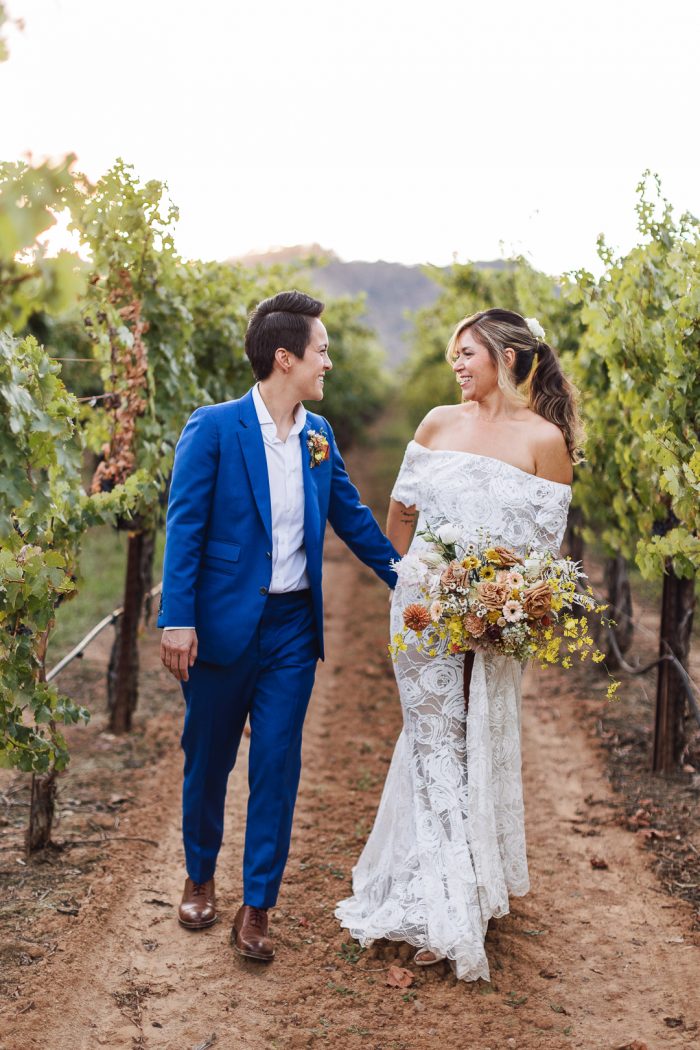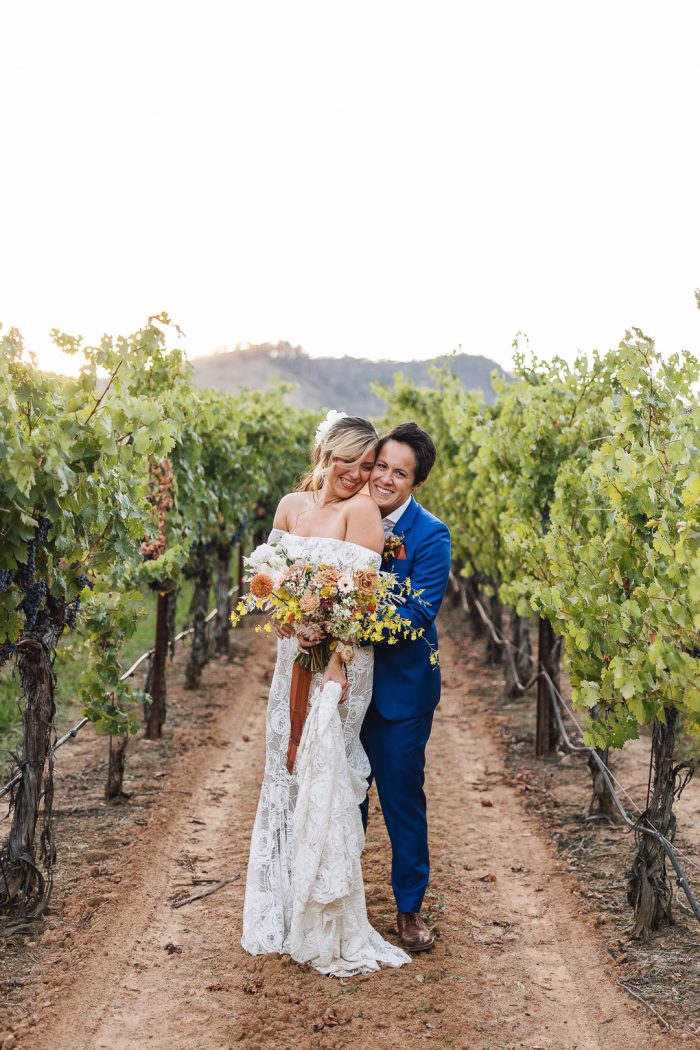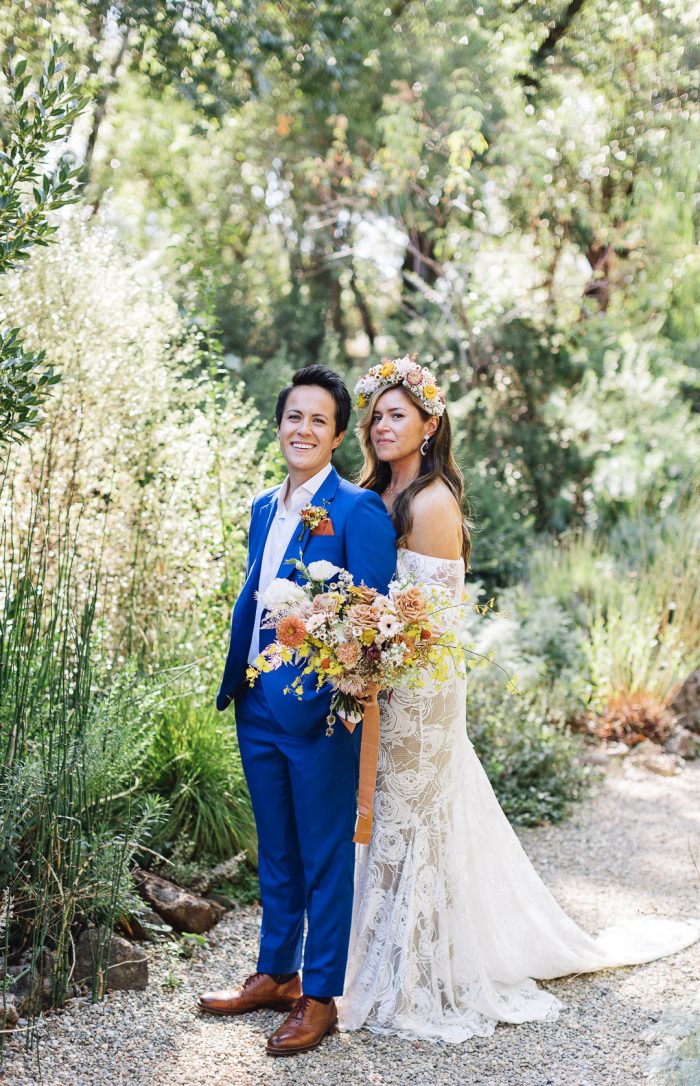 Yokayo Ranch Was The Ultimate All-In-One Venue
When searching for venues, our priority was to have everything in one place so that our guests could enjoy the day without the hassle of moving around. Yokayo Ranch fulfilled this perfectly. They had a stunning pool area with cabanas where we had our pre-ceremony cocktail hour. We had our outdoor open ceremony just a few steps away, under a beautifully handcrafted arch and rustic bench seats. For the reception, another space on the property allowed us to connect with all our guests and create an intimate setting. It was incredible to have Rachel, who owned the property and excelled in flower arrangements and wedding coordination. She was a true multitasker and the most genuine, carefree person we've ever met. Throughout the planning process, she kept us grounded, and we fully trusted her recommendations.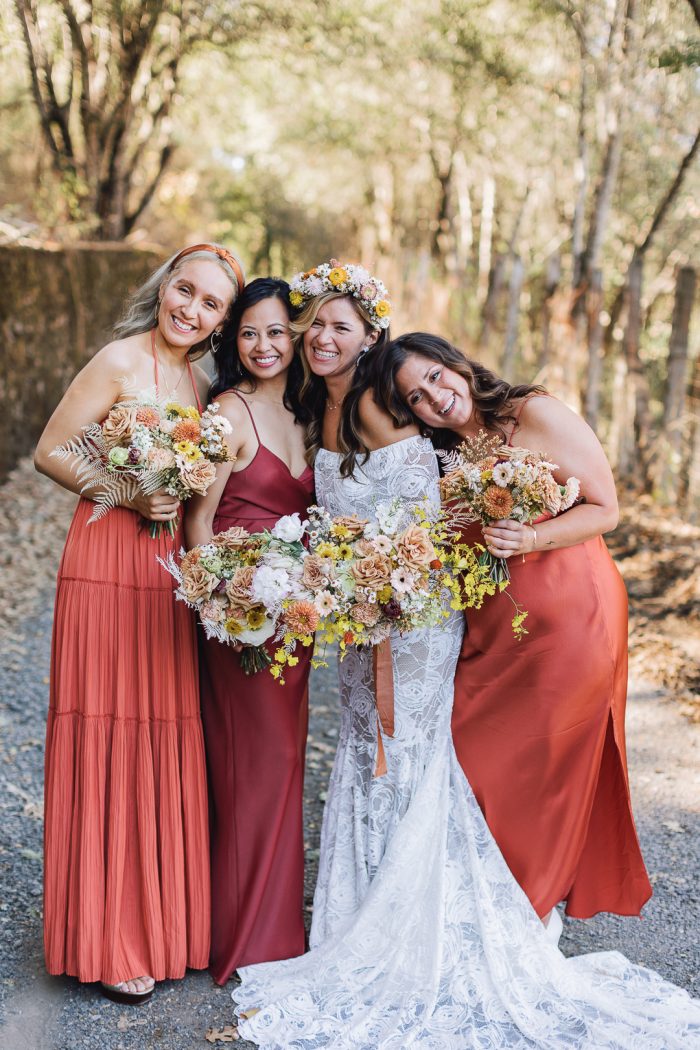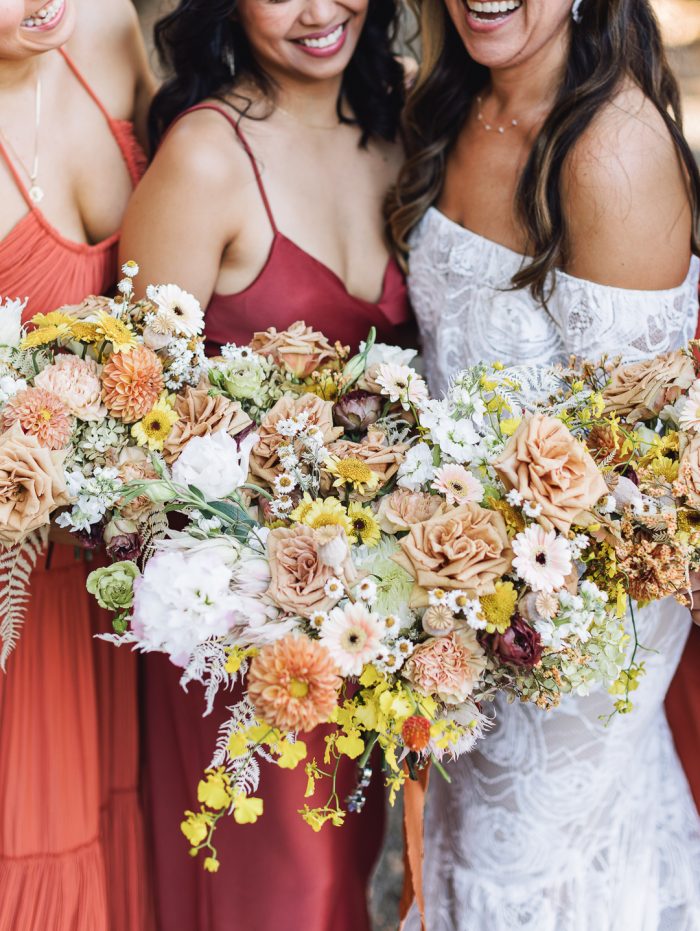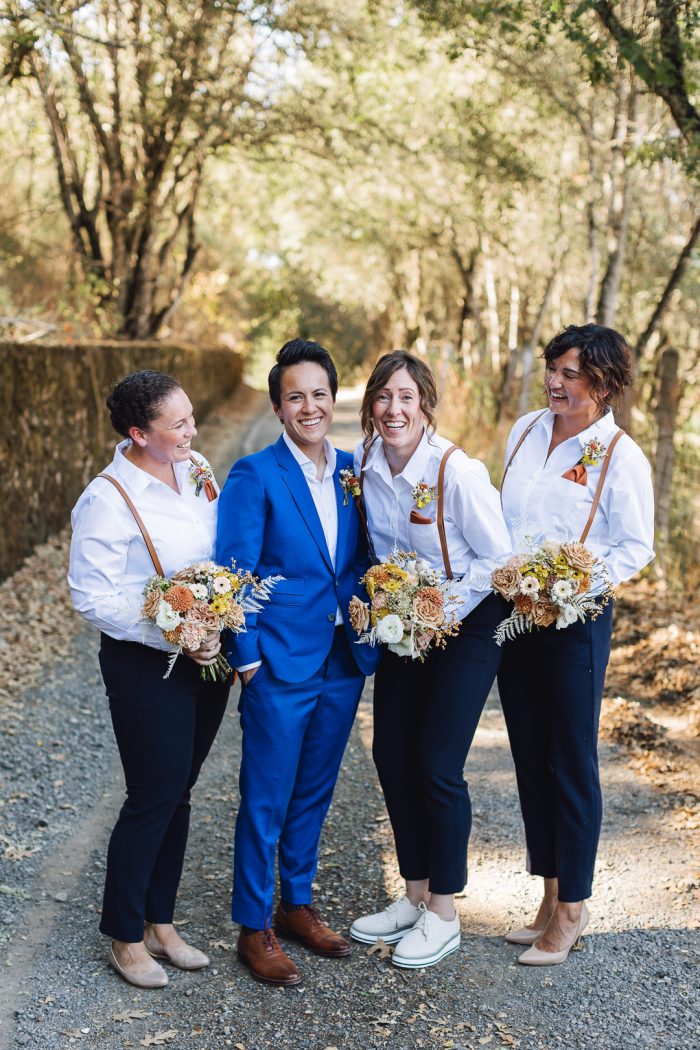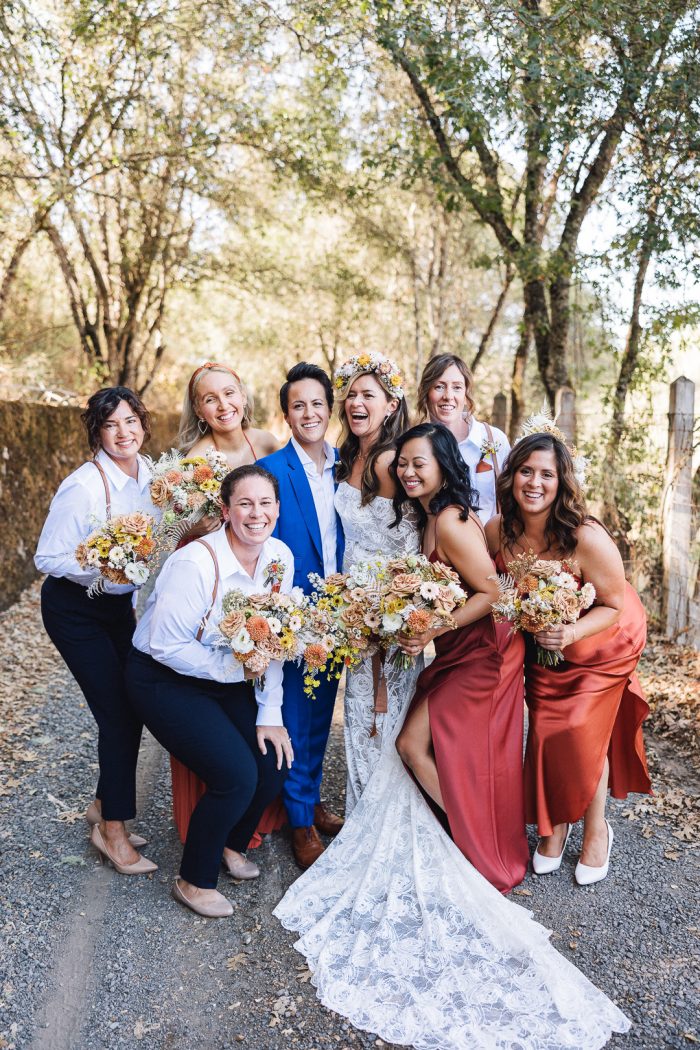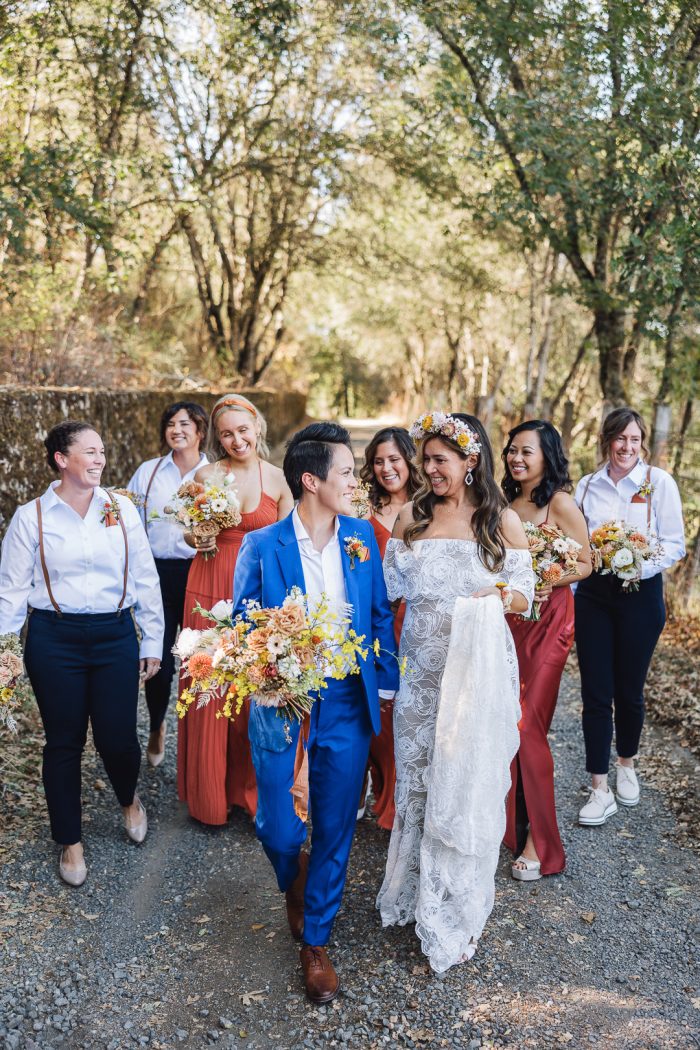 DIY Projects That Made Their Yokayo Ranch Wedding Uniquely Theirs
We designed and made the wedding invitations, menus, cocktail menus, seating charts, wedding favors, and a light-up arch for our wedding dinner. Canva was a practical and user-friendly tool for creating menus and seating charts, saving us significant money compared to professional printing. We added a personal touch by using a custom-made initial stamp. Our favors consisted of loose-leaf tea, which we assembled ourselves by purchasing tea in bulk and containers online. Each tea bag was adorned with a stamped tag. With the help of my partner's skilled father, we had a wooden "A" frame created. We attached a neon sign that read "Holly & Jen est. 2022" on it. The frame stood behind us during the reception dinner, and as the night progressed, the sign illuminated beautifully. Though it required time and effort, taking on these projects together was a rewarding experience.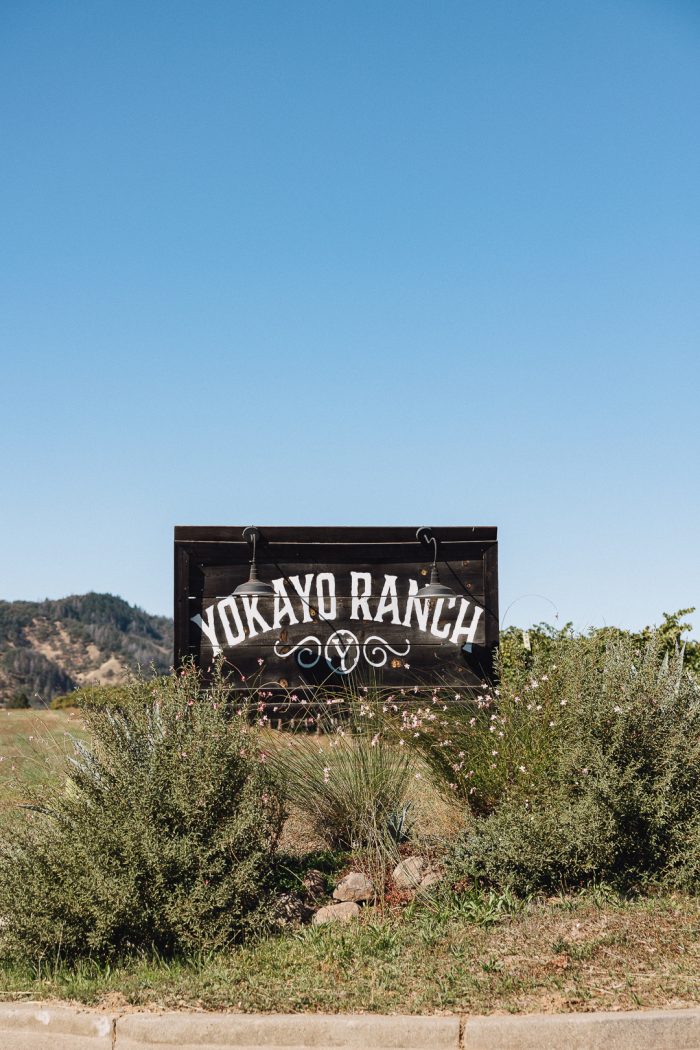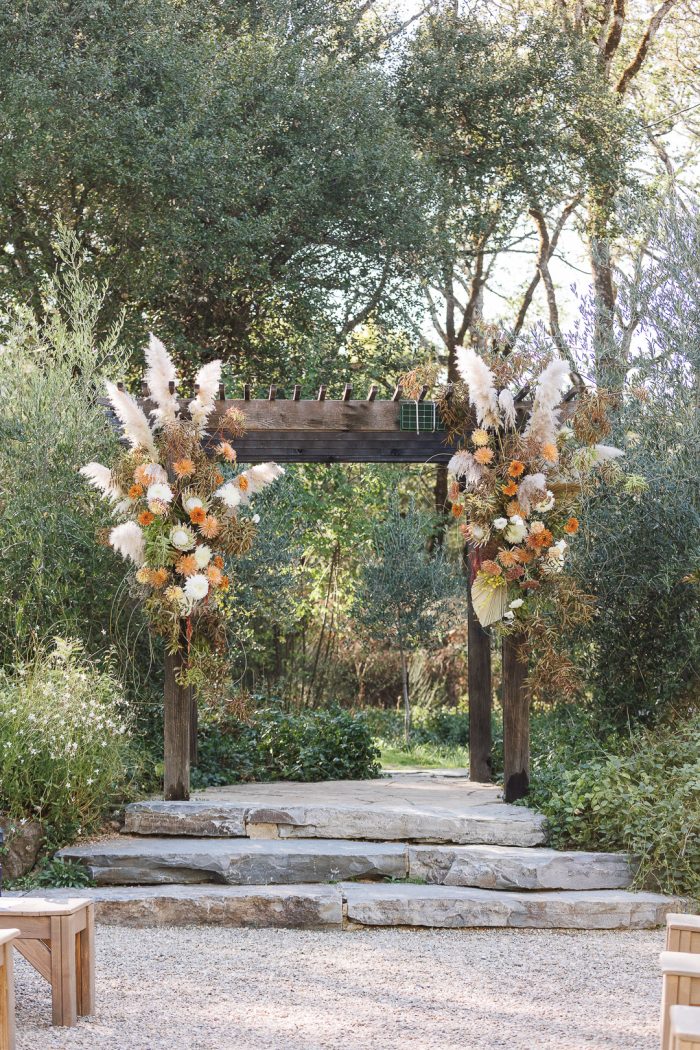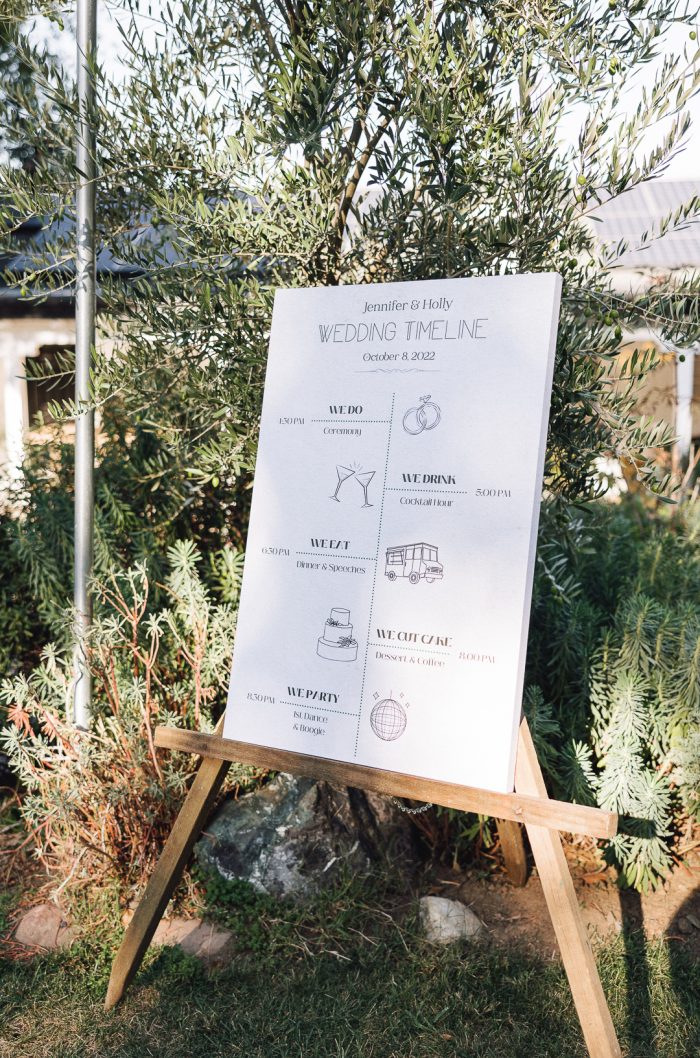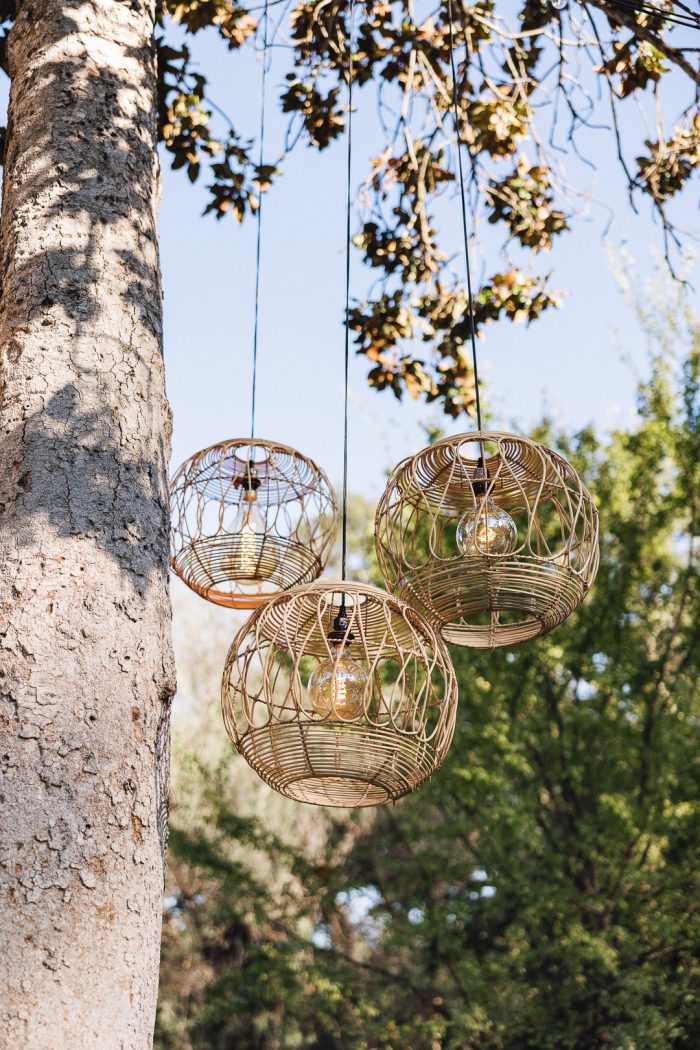 Their Makeup And Hair Team's Approach To Personalized Wedding Beauty
Love and Wolves Co., our hair and makeup vendor truly stood out in our wedding planning process. I had experienced situations at other weddings where my makeup didn't feel like me, so I needed to find a vendor who understood and listened to my preferences. When I connected with Ash and her team, it felt like working with a best friend who understood my every gesture and thought. They were open to my ideas and offered support throughout the process. Ash's talent for creating unique hair accessories and jewelry added a special touch to my wedding day.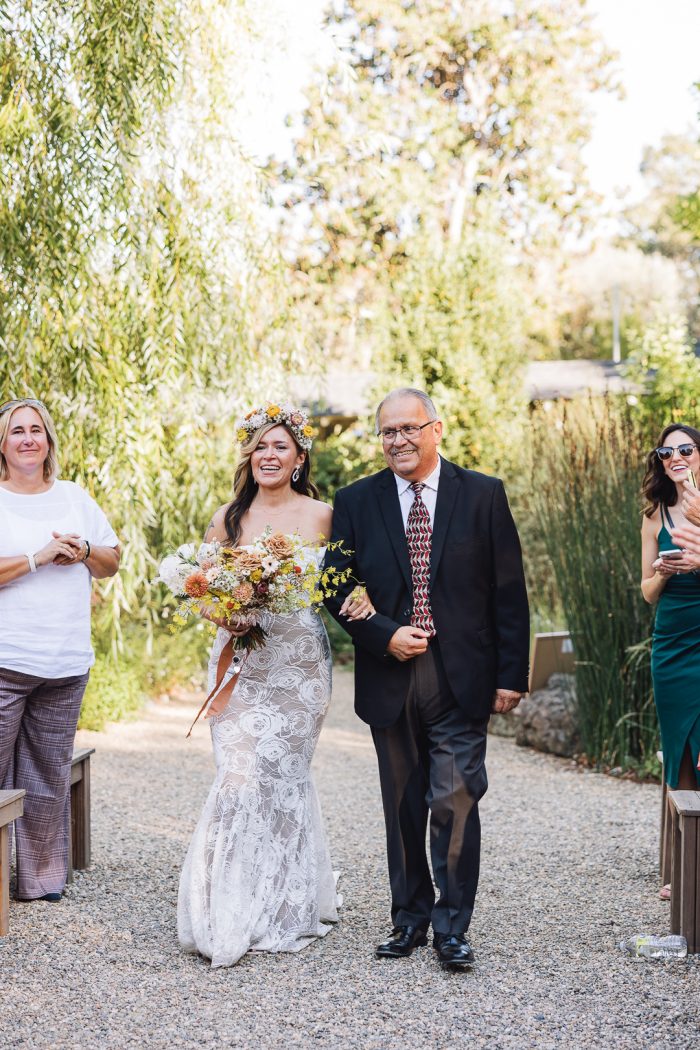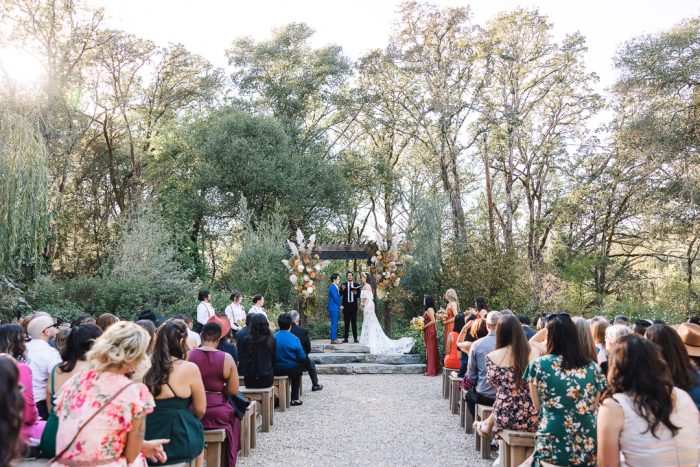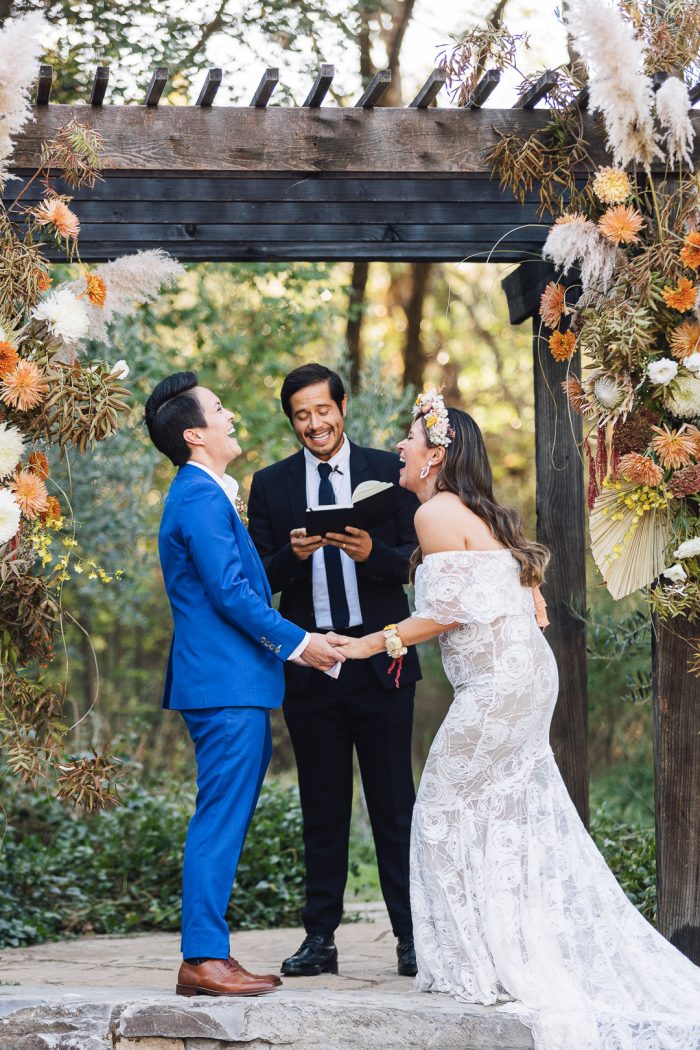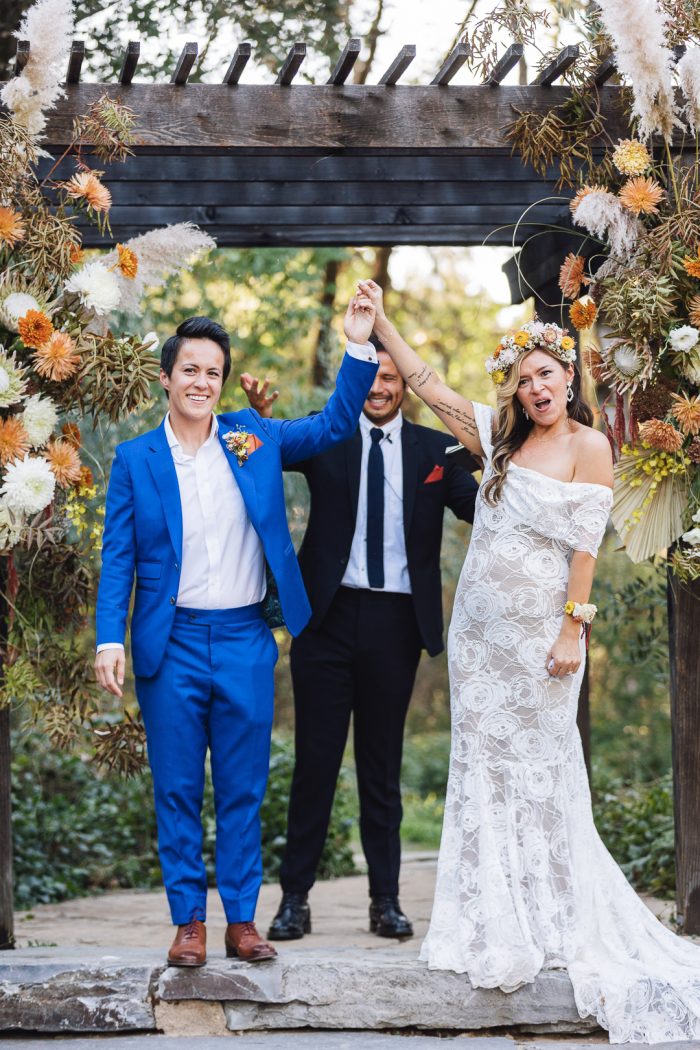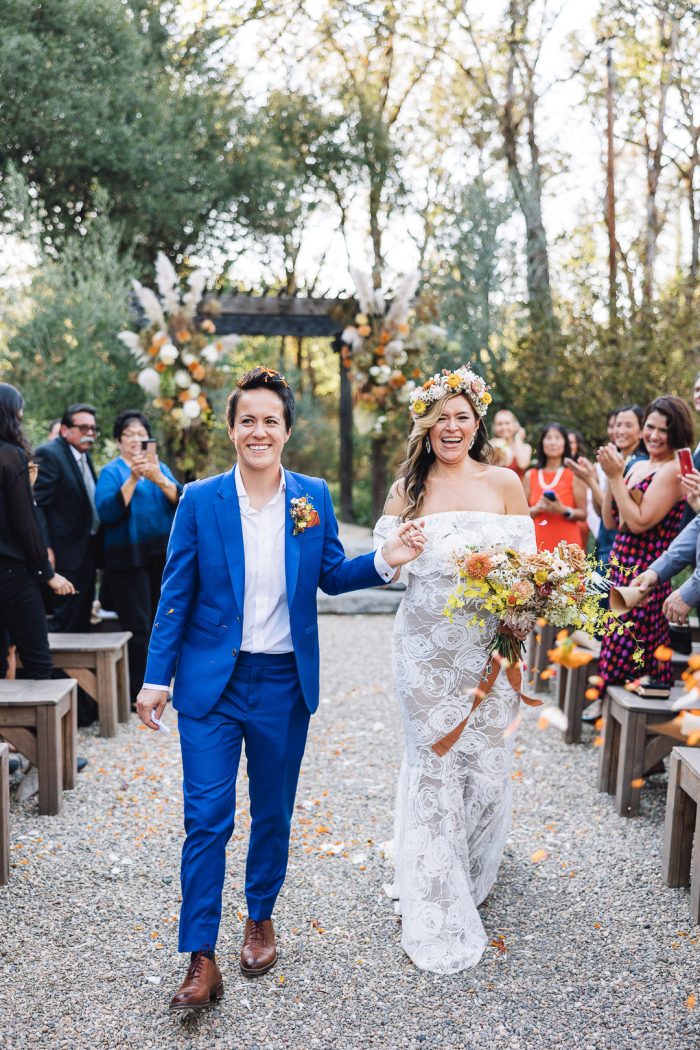 Smart Financial Wedding Planning Tips
Considering your finances is essential when planning a wedding unless money is not an issue. While many advise sticking to a budget, practical steps can be taken beforehand. For example, obtaining quotes early provides a realistic estimate of the estimated total cost. This allows time to explore cost-saving measures such as DIY projects. In our case, renting table linens would be expensive, so we explored alternatives. We discovered that purchasing fabric in bulk from a store was more affordable. Small choices like these can make a significant difference when booking vendors and factoring in additional expenses.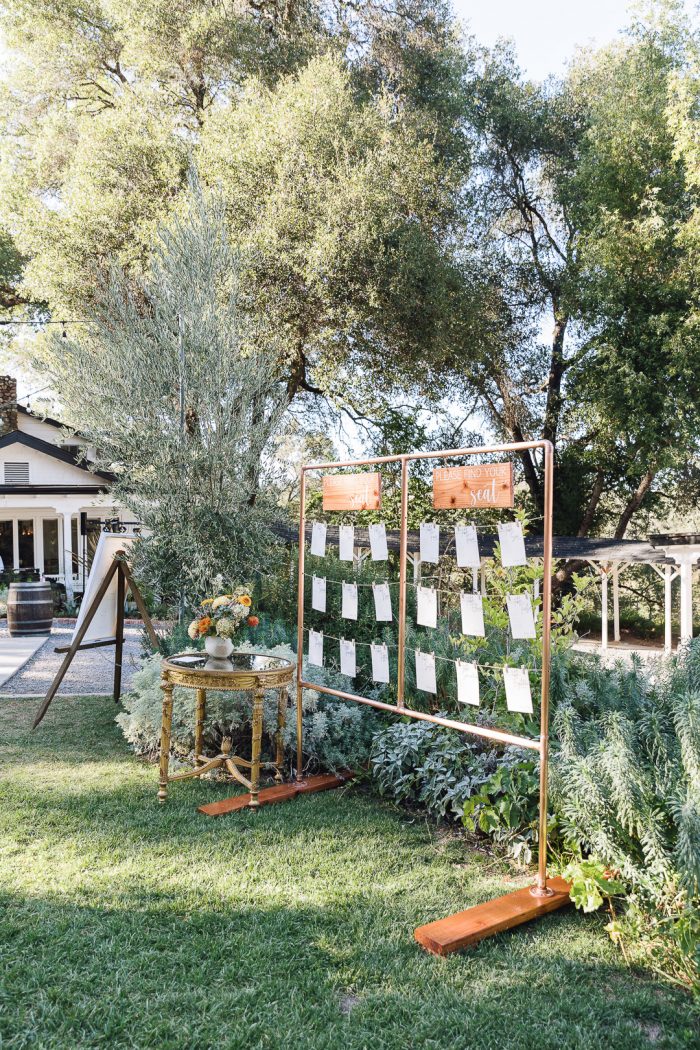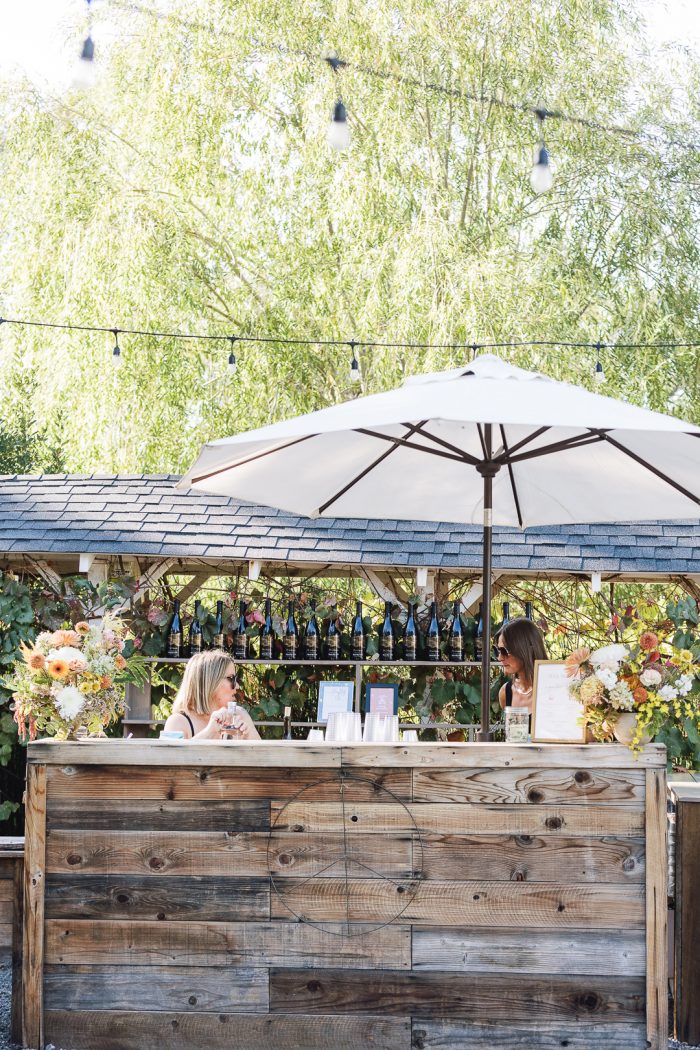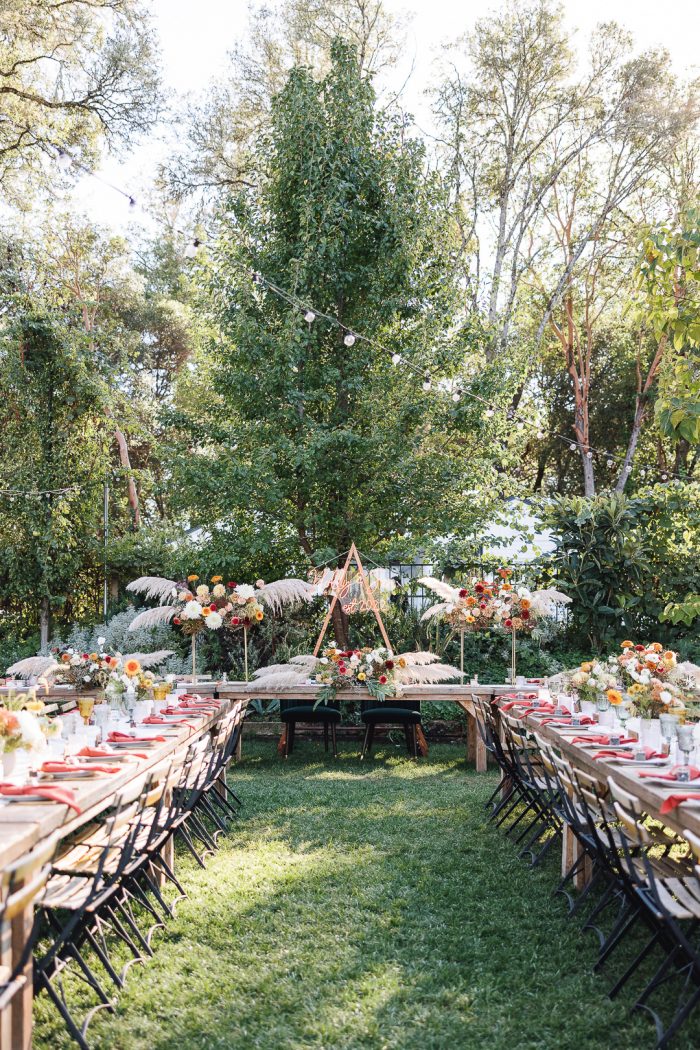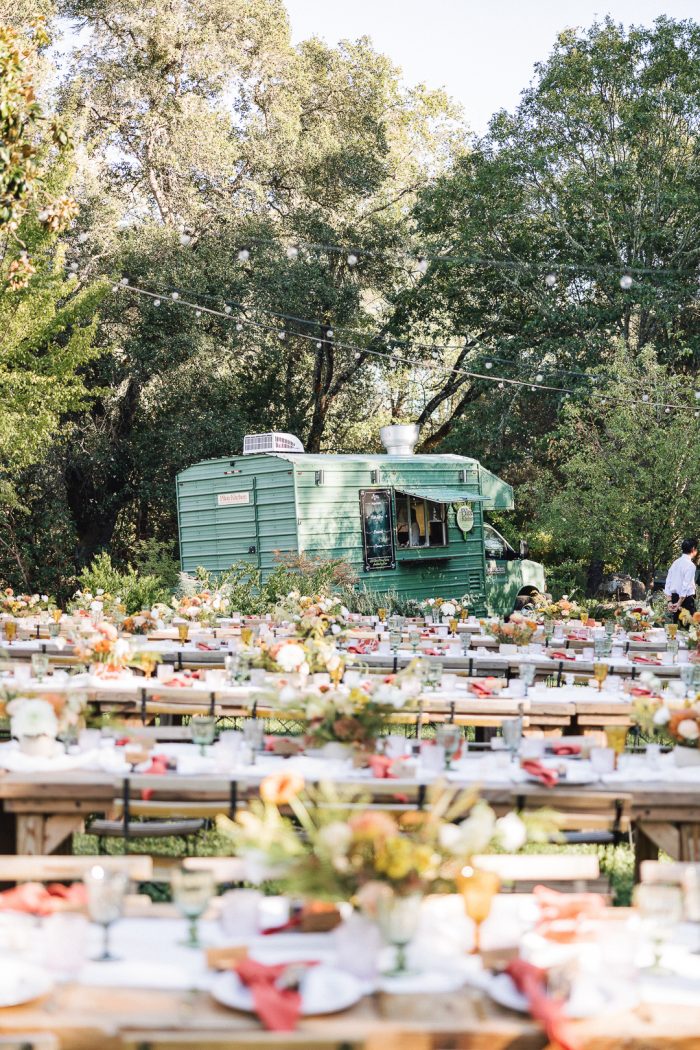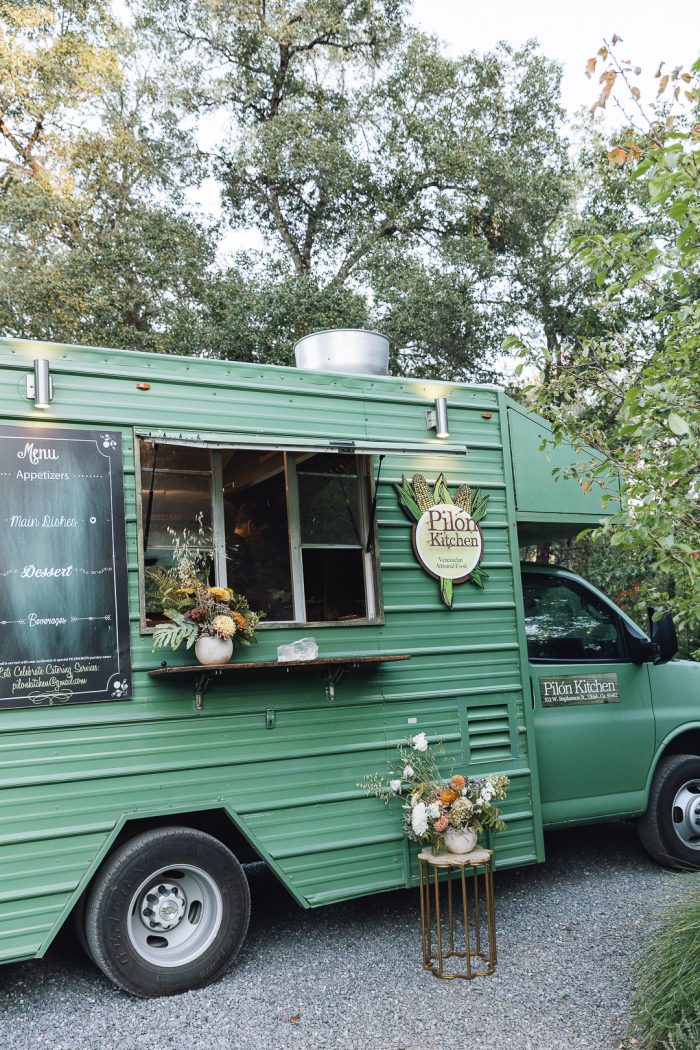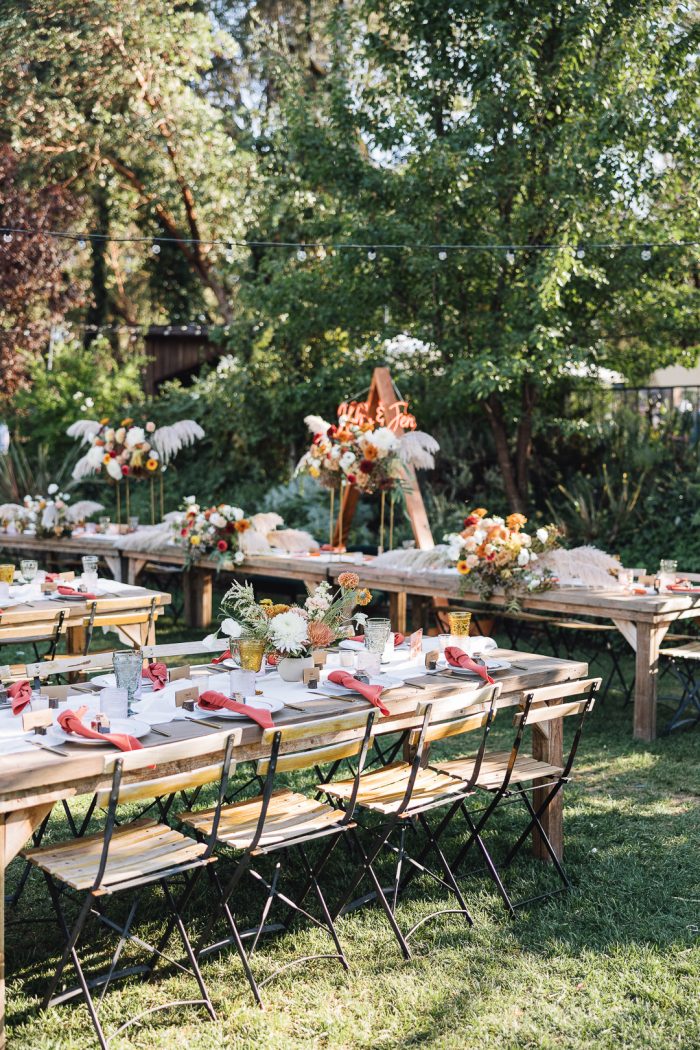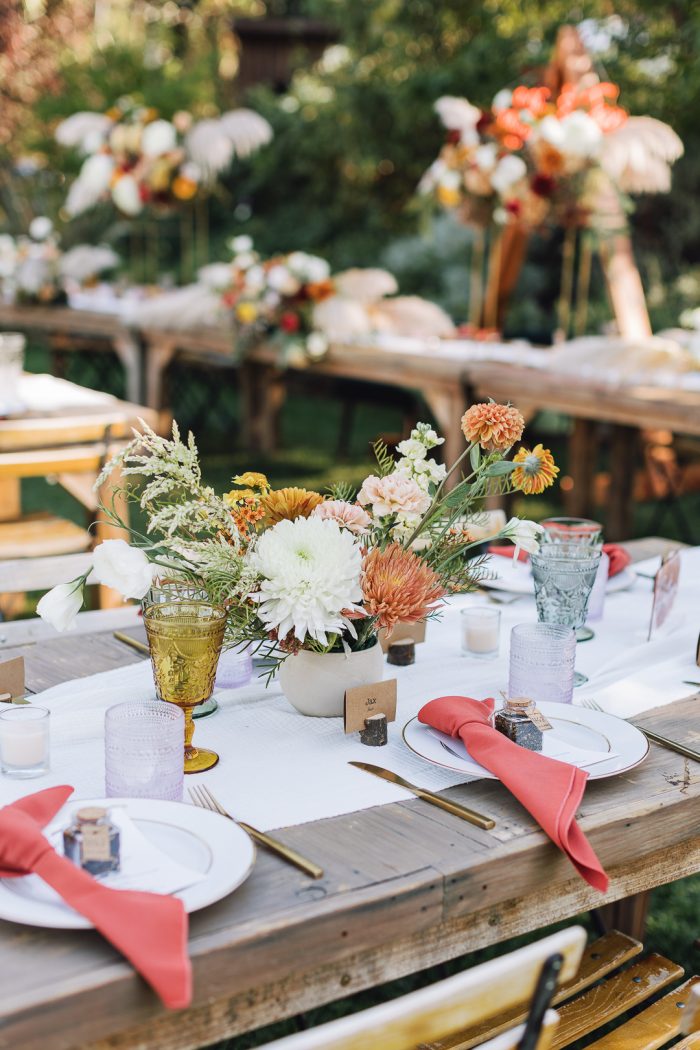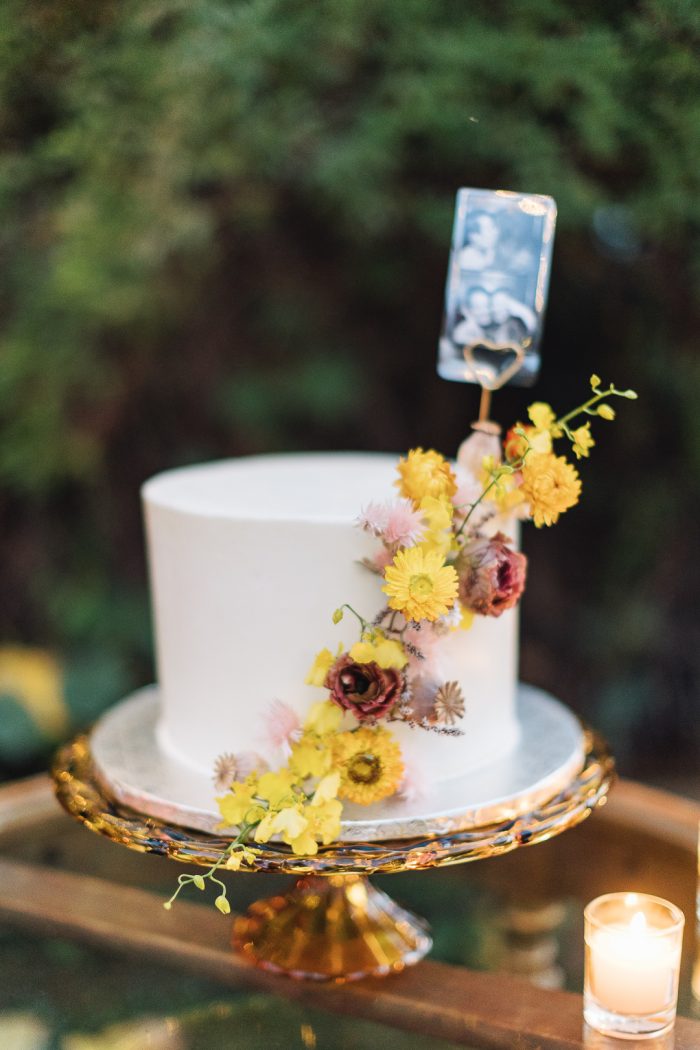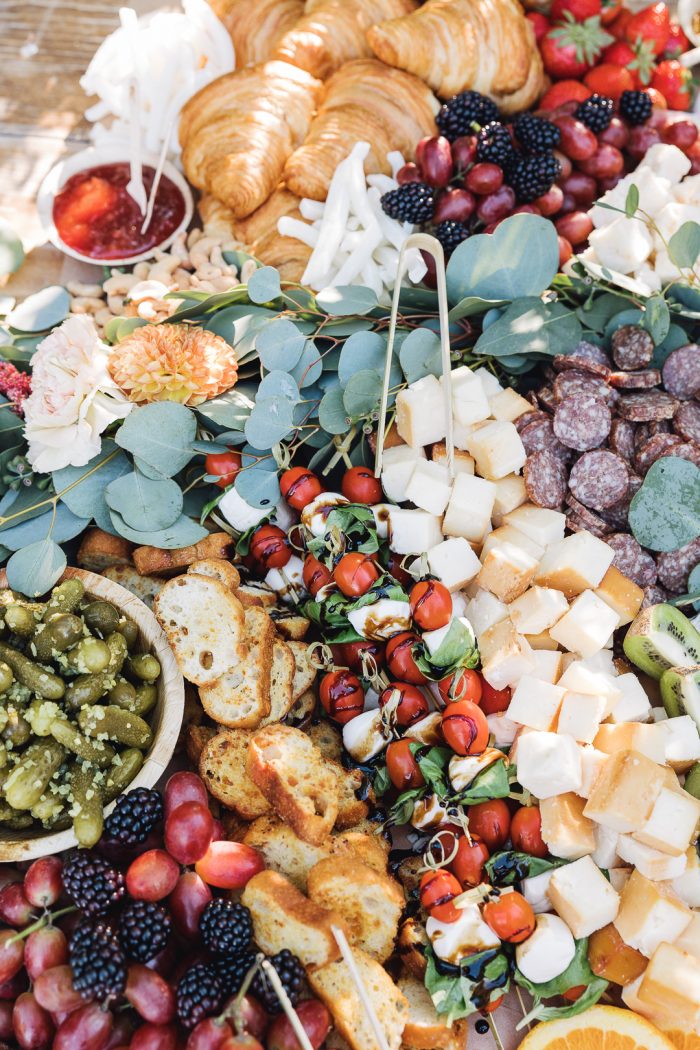 Practical Wedding Advice: Harnessing Support, Choosing the Right Vendors, and Embracing the Big Day
Here's our advice for couples planning their wedding: Don't hesitate to seek support from family and friends; they are often eager to help and can contribute their talents. When choosing vendors, consider the long-term relationship you'll have with them. Take the time to interview and ensure they understand and align with your vision. Remember, saying "no" and making decisions without feeling obligated to explain is perfectly fine. On your wedding day, let go of the small things. Take a deep breath, cherish the love that surrounds you, and take a moment with your partner to appreciate the presence of all those who deeply love you in the room.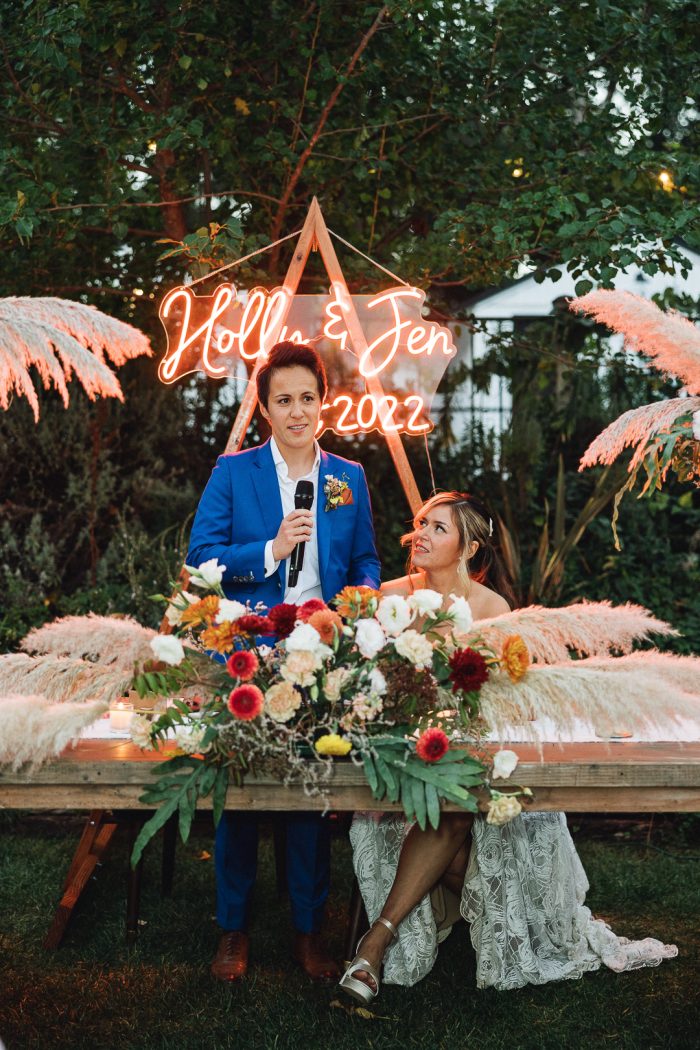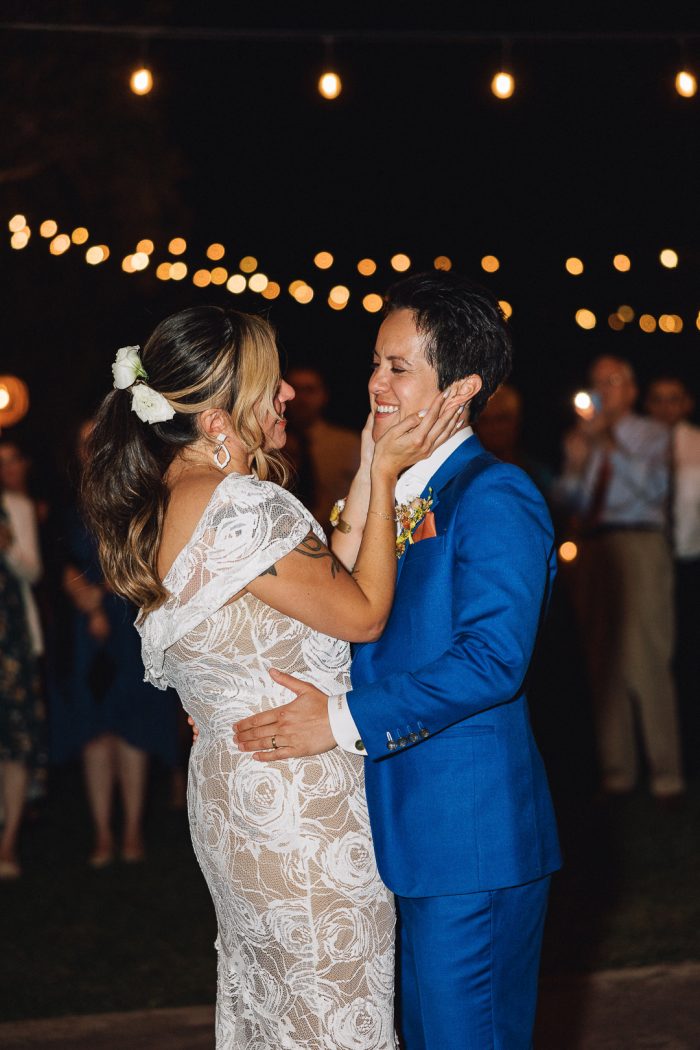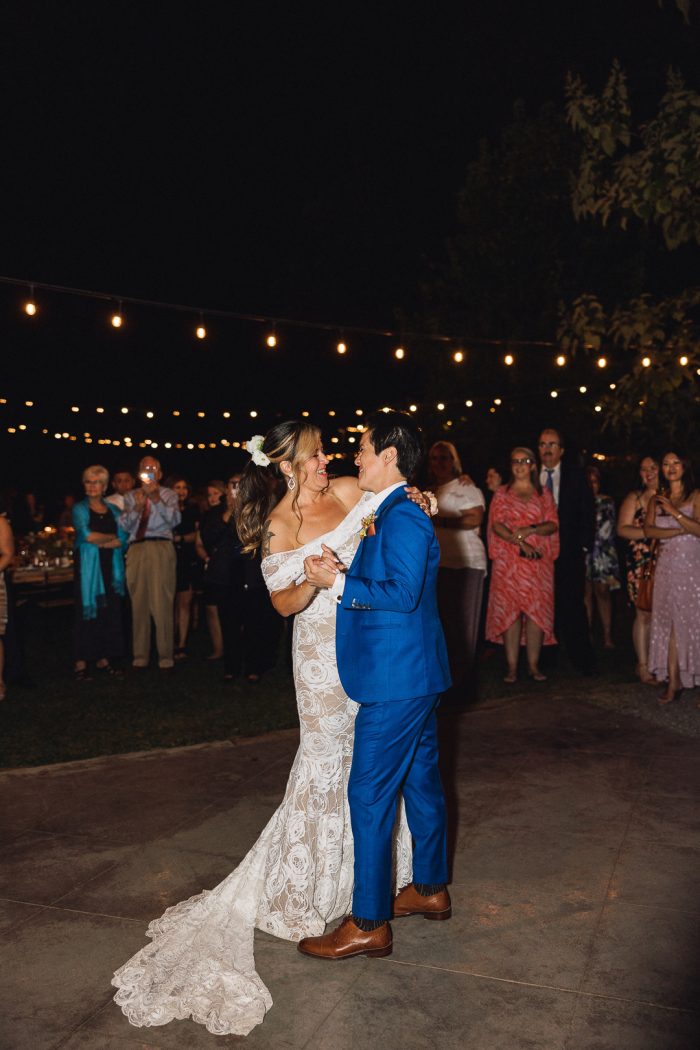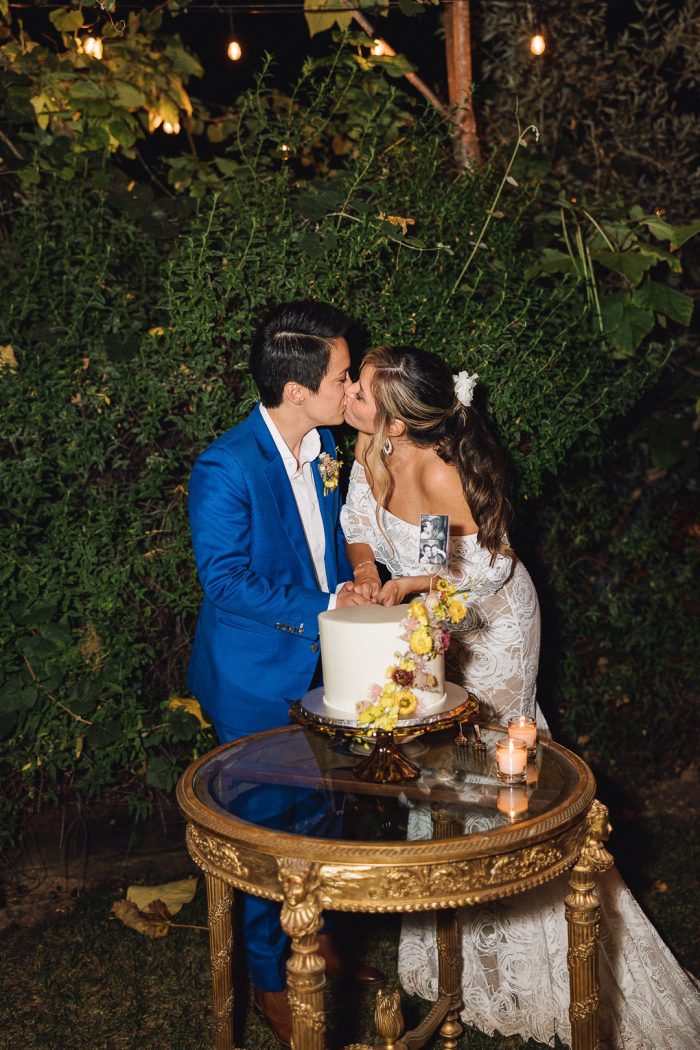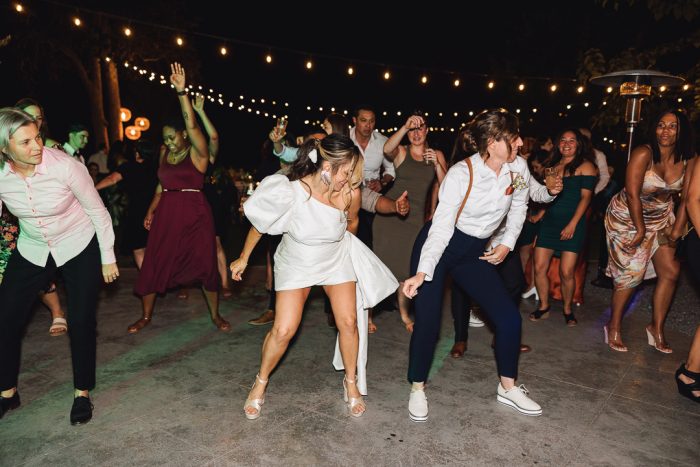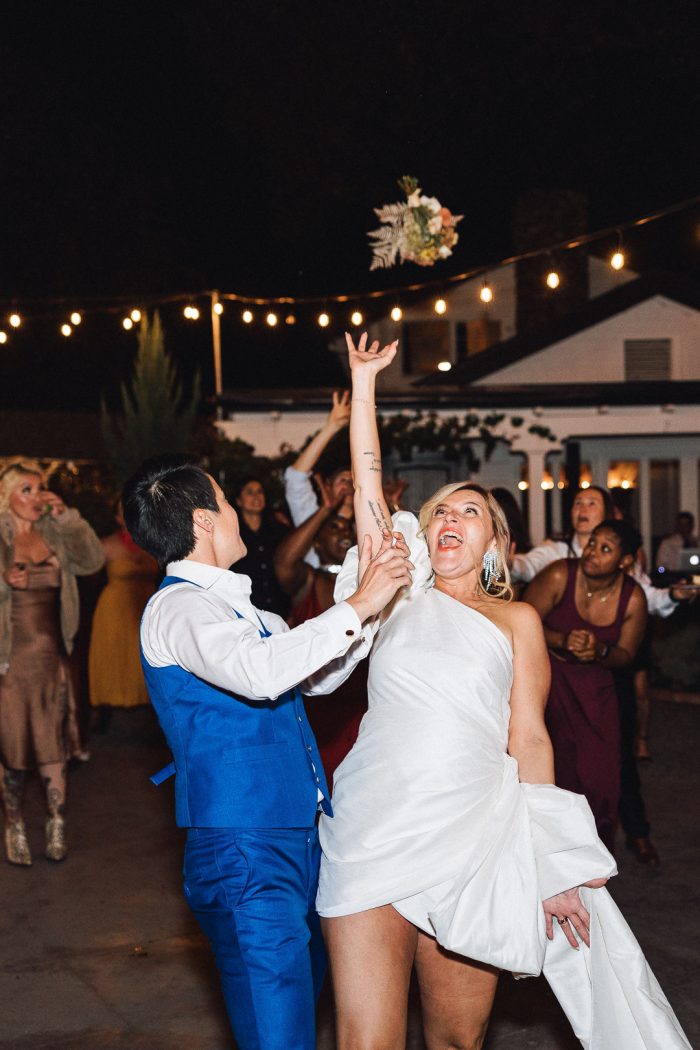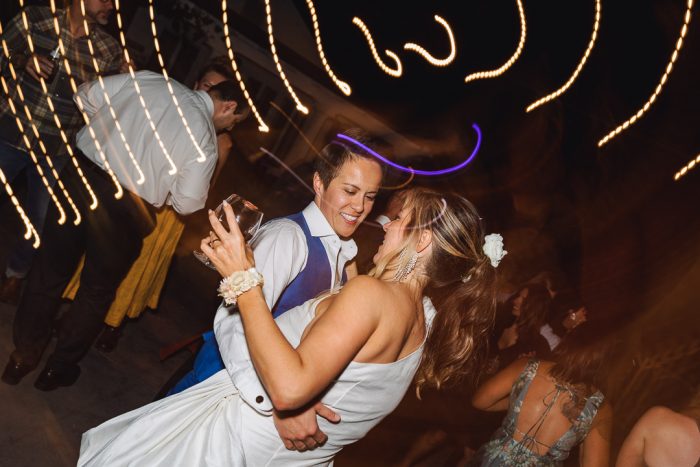 Congratulations to Holly and Jennifer on their intimate boho outdoor Yokayo Ranch wedding. And a big thank you to Ashley Carlascio for capturing the magic and all the stunning details on their big day.
From stunning mountaintops to serene beaches and enchanting cityscapes, the right location can create the perfect backdrop for your special day—much like it did for Holly and Jennifer's. And if you're on the hunt for the venue of your dreams, start by exploring our curated directory of the finest wedding venues around the world. Find the place that captures your heart and sets the stage for an unforgettable celebration.