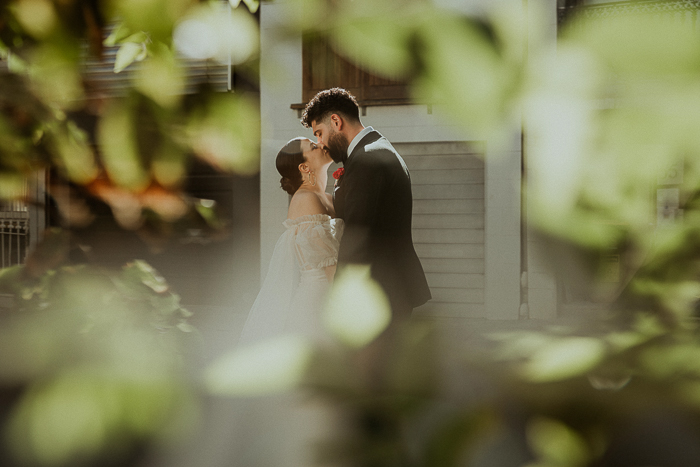 Garden weddings are pure romance, especially when they come with the "secret garden" appeal. Imagine a lush garden venue hidden in the middle of the city, unique arrangements of fruit and blooms, and a floral tunnel filled with fairy lights. Packed with swoon-worthy details and personal touches, every detail of Nina and Mathew's Grounds of Alexandria garden wedding is absolutely dreamy and a must-see!
Set at an iconic waterfront venue, their ceremony took place at The Coast Chapel, surrounded by their closest loved ones. Breathtaking ocean views through the stained glass windows were the perfect backdrop as the two pledged their love for each other. The celebration continued at the Grounds of Alexandria, where an enchanting garden reception awaited. Featuring cascading potted greenery above family-style tables with taper candles in antique holders, fresh fruit and delicate florals as centerpieces—they wined and dined in their own garden oasis.
The pair added modern flair to their dreamy affair with their stylish attire. The bride brought a chic edge to their big day by wearing crepe pants, a lace corset top with puff sleeves, and a billowing cape. Meanwhile, the groom kept it timeless with a classic tux. If your dream wedding includes lush foliage and spring florals, you need to see these gorgeous photos by Junebug member Olguin Photography. This is one inspiration-packed celebration you wouldn't want to miss.
The Couple:
Nina and Matt
The Wedding:
The Coast Chapel, Little Bay, NSW, Australia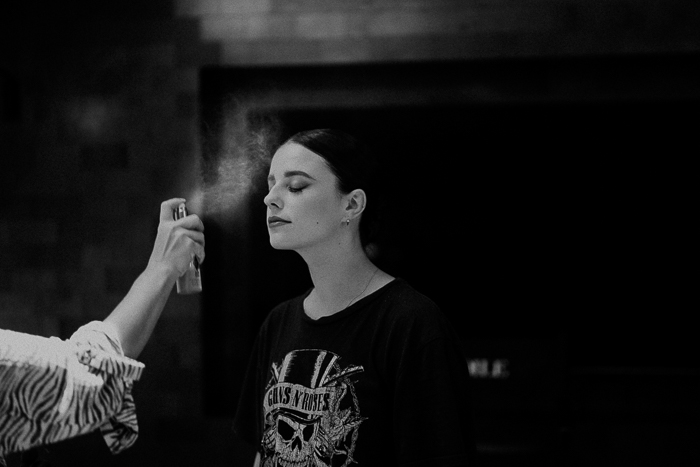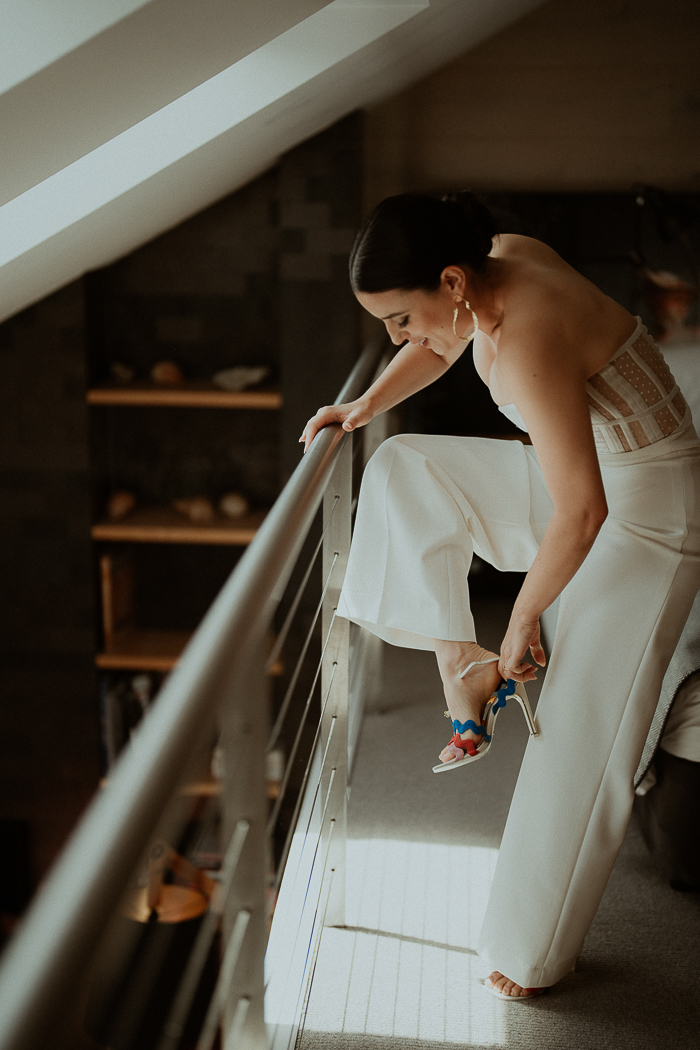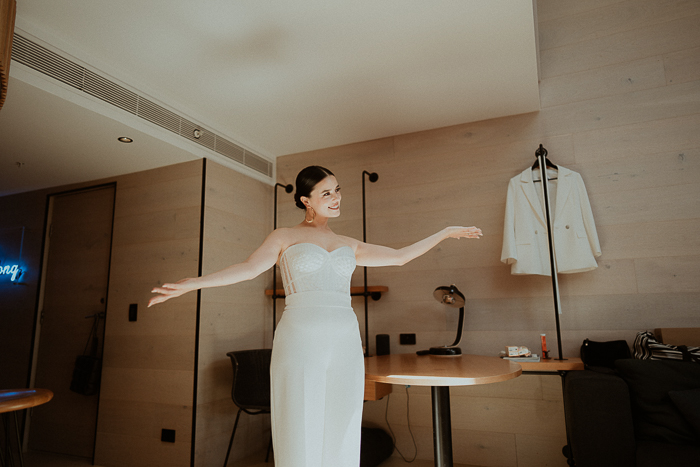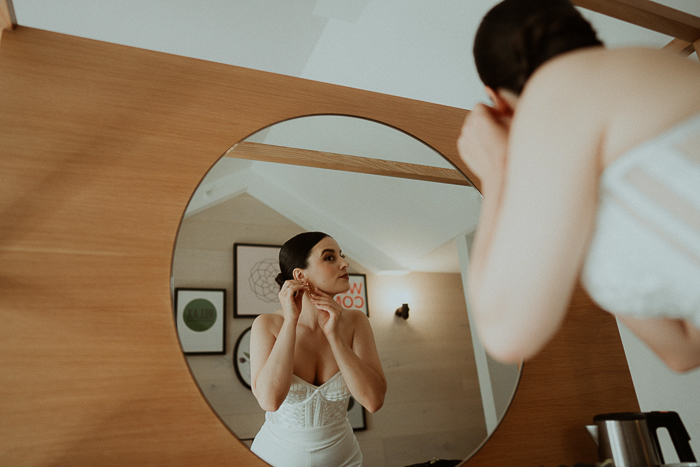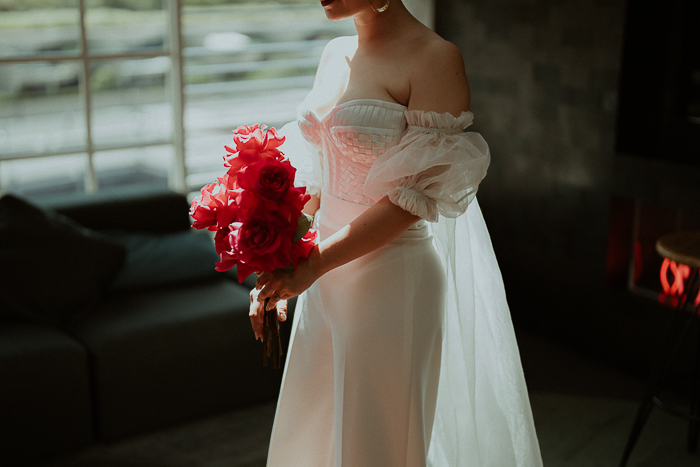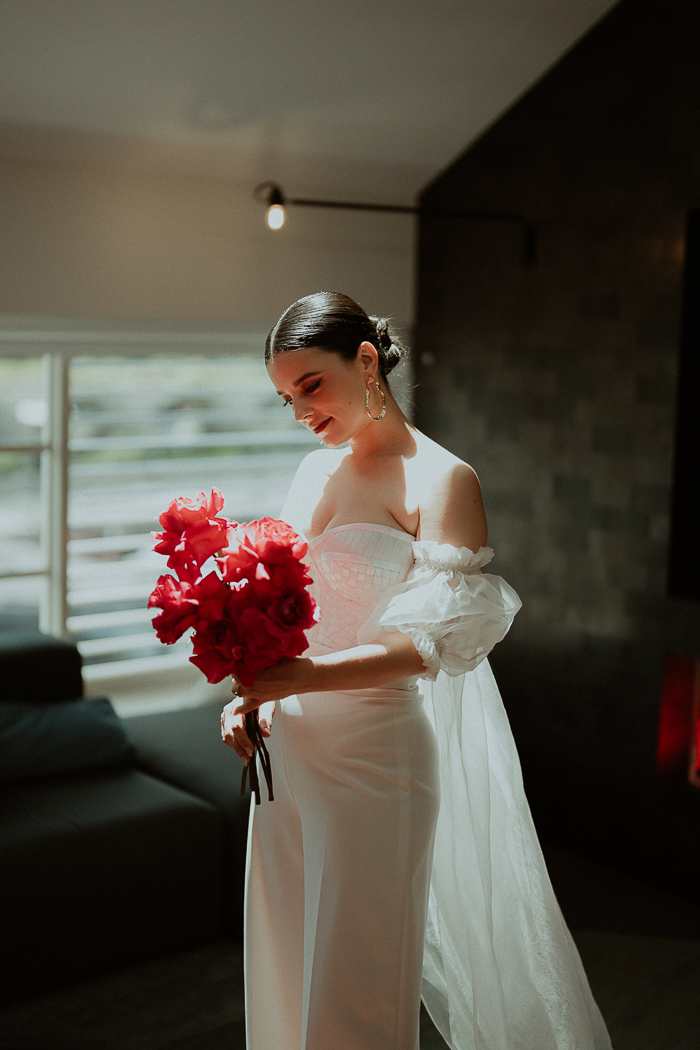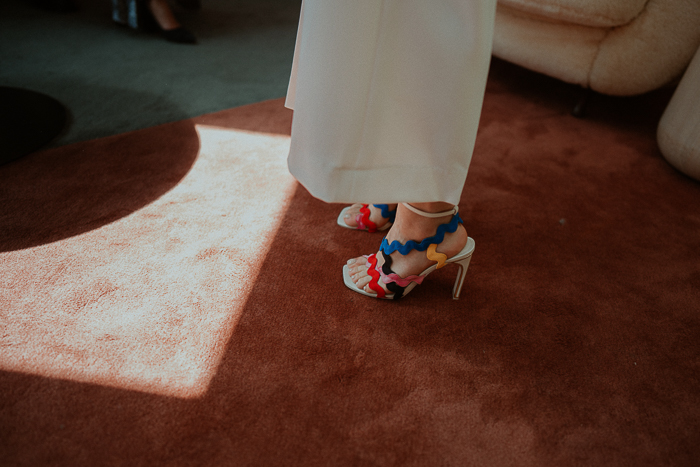 Why A Grounds Of Alexandria Garden Wedding
We wanted an open garden setting with lots of fresh air. And we just love the food and the vibe of The Grounds of Alexandria. Plus, the venue already had lots of flowers and greenery, so we didn't spend so much on decor.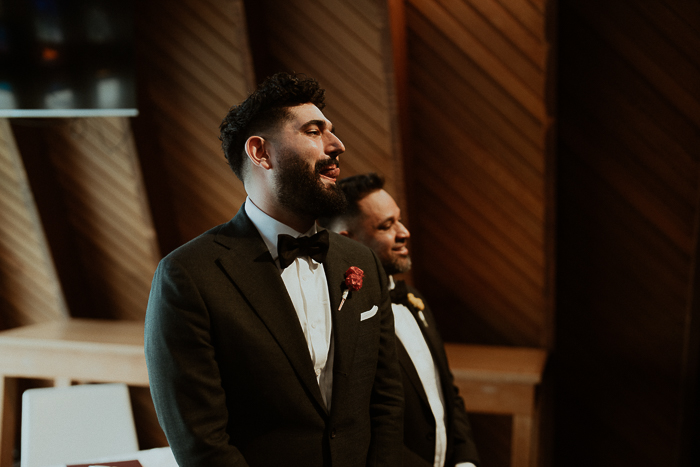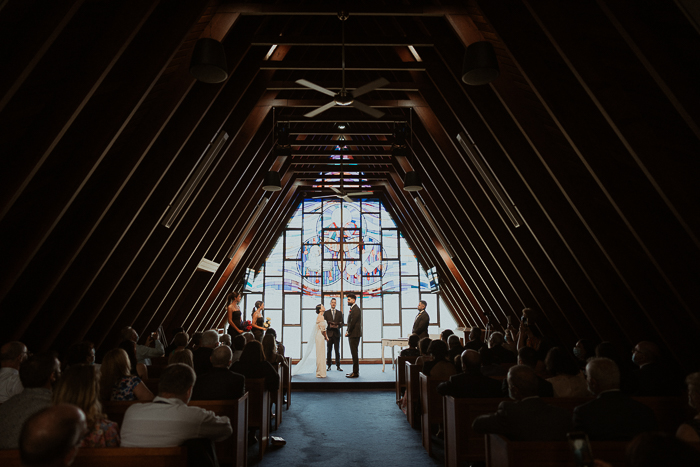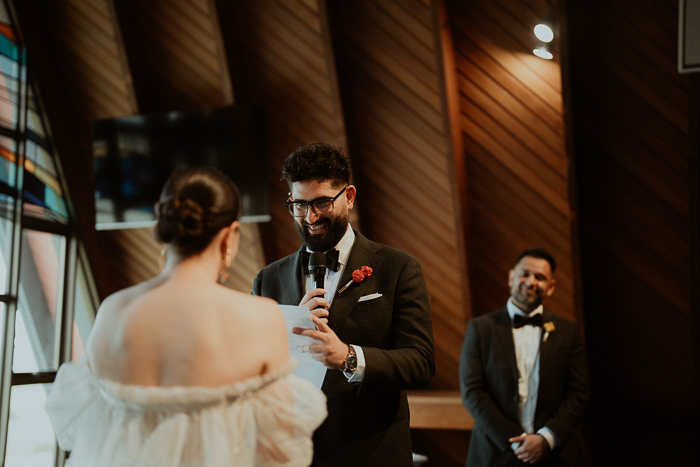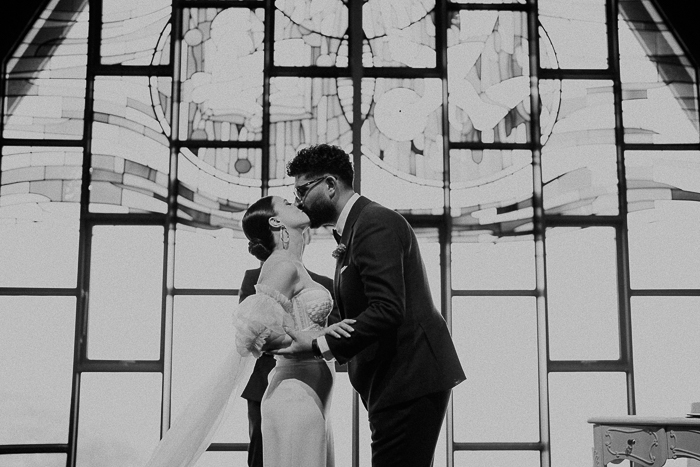 Personalizing Their Ceremony By Incorporating Both Their Beliefs And Traditions
Our ceremony was a mix of cultures, religious beliefs and traditions. We found a chapel that would allow us to facilitate our ceremony with a celebrant. Since we didn't want a religious wedding, we respected Mat's family's beliefs by getting married at The Coast Chapel.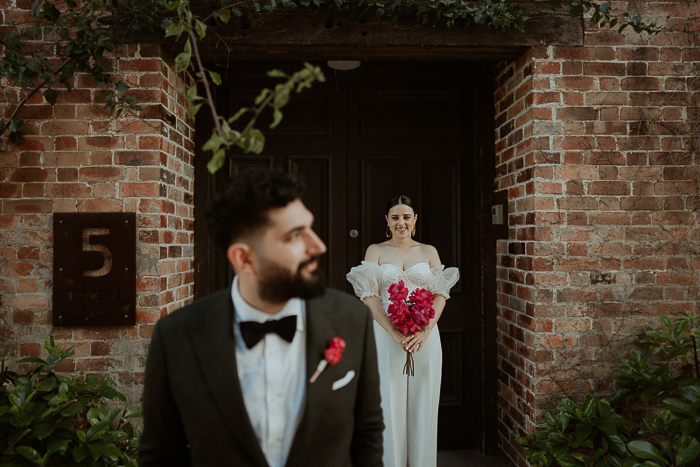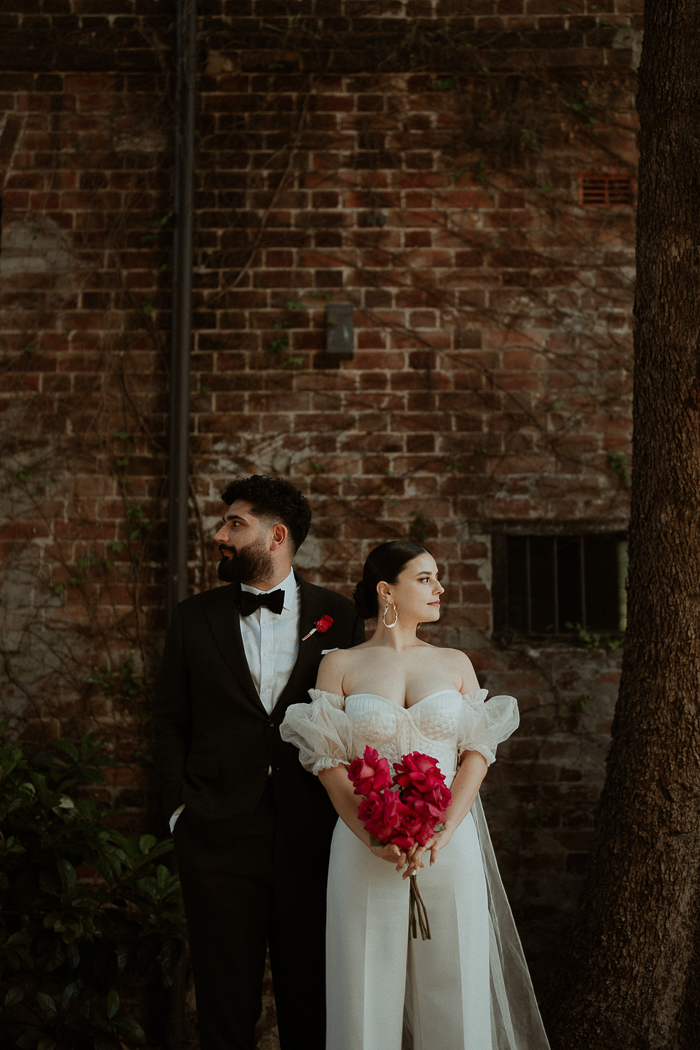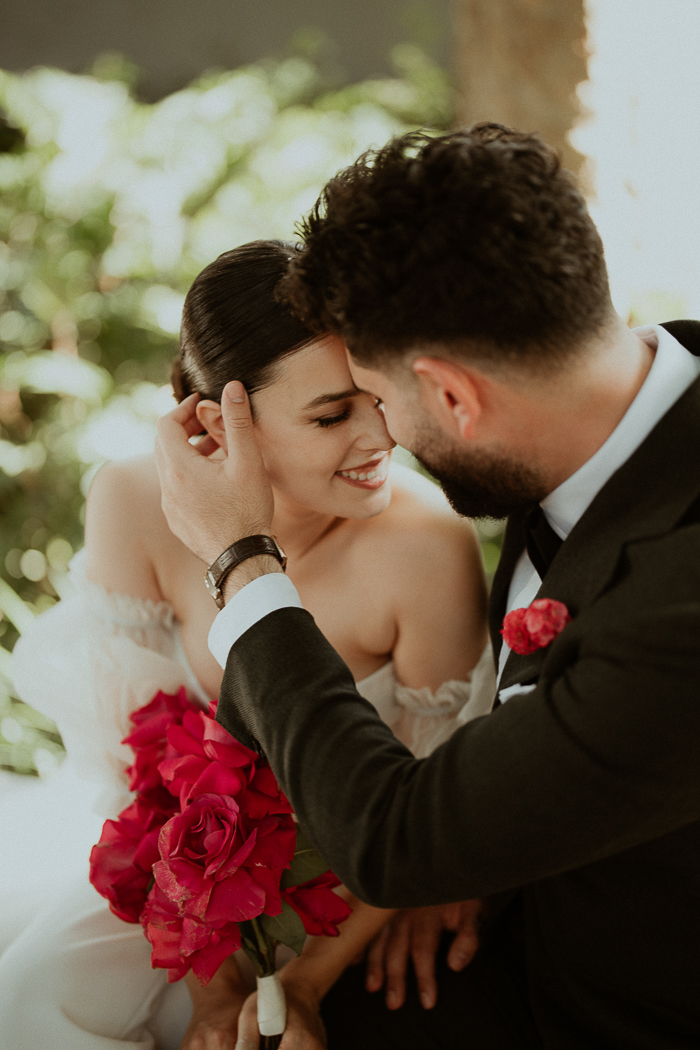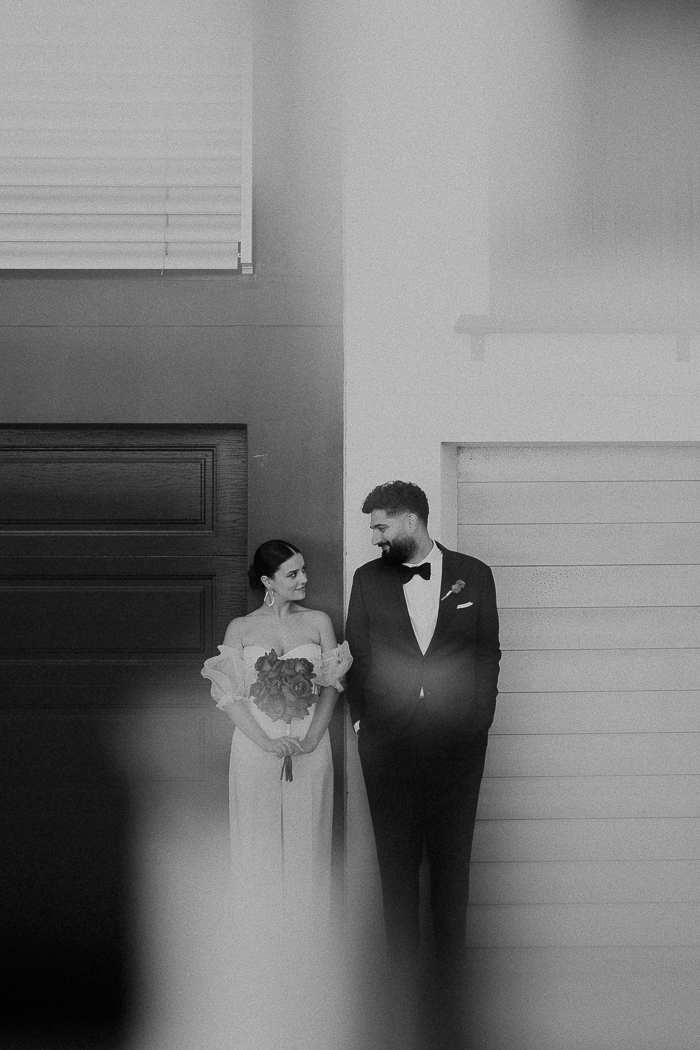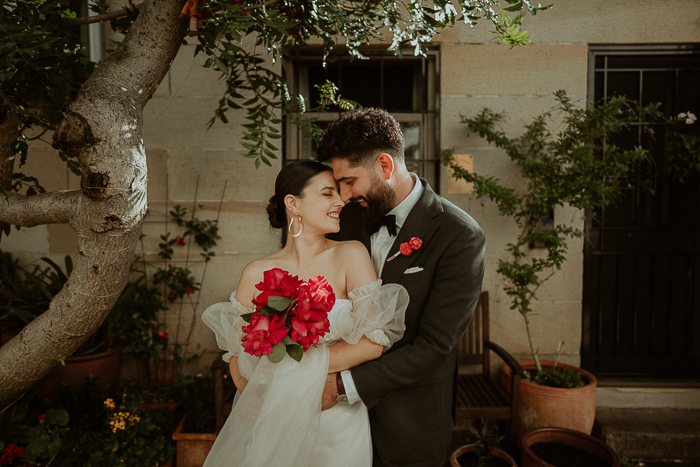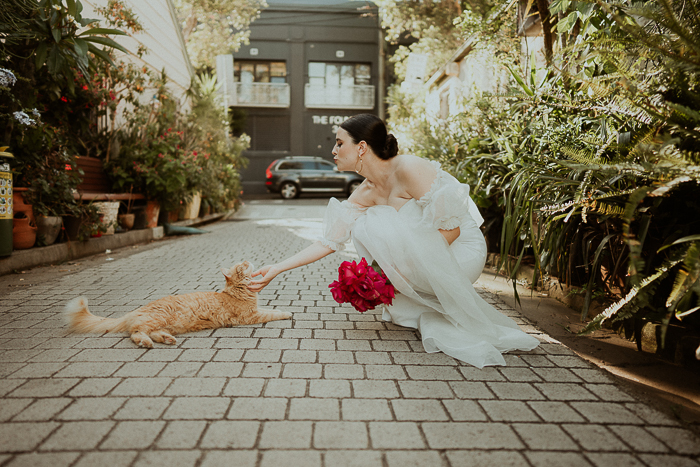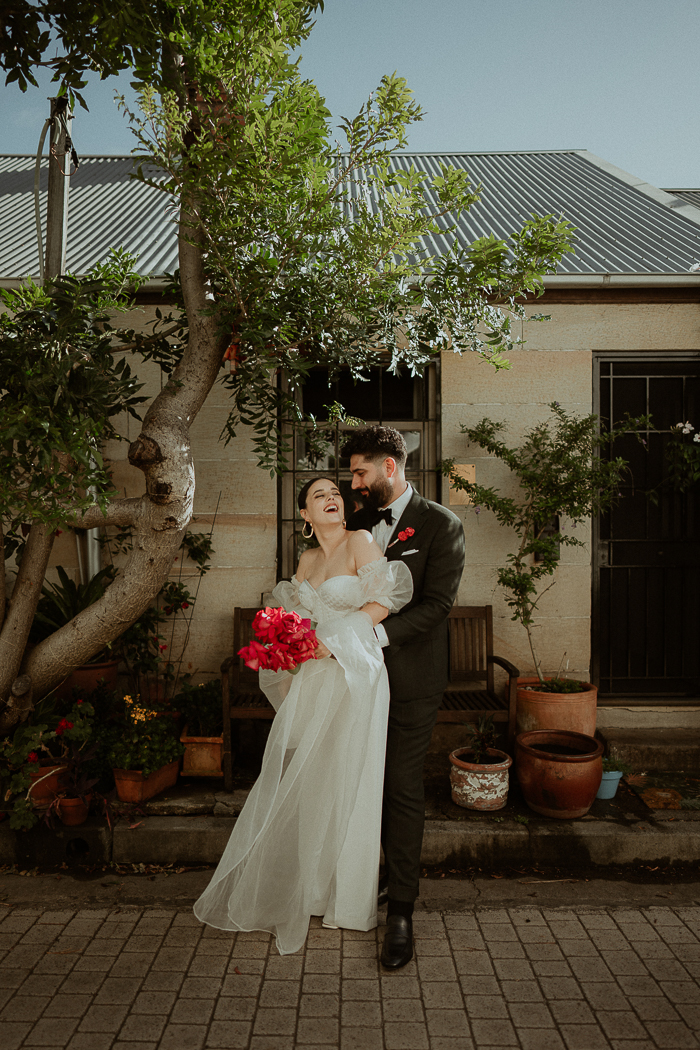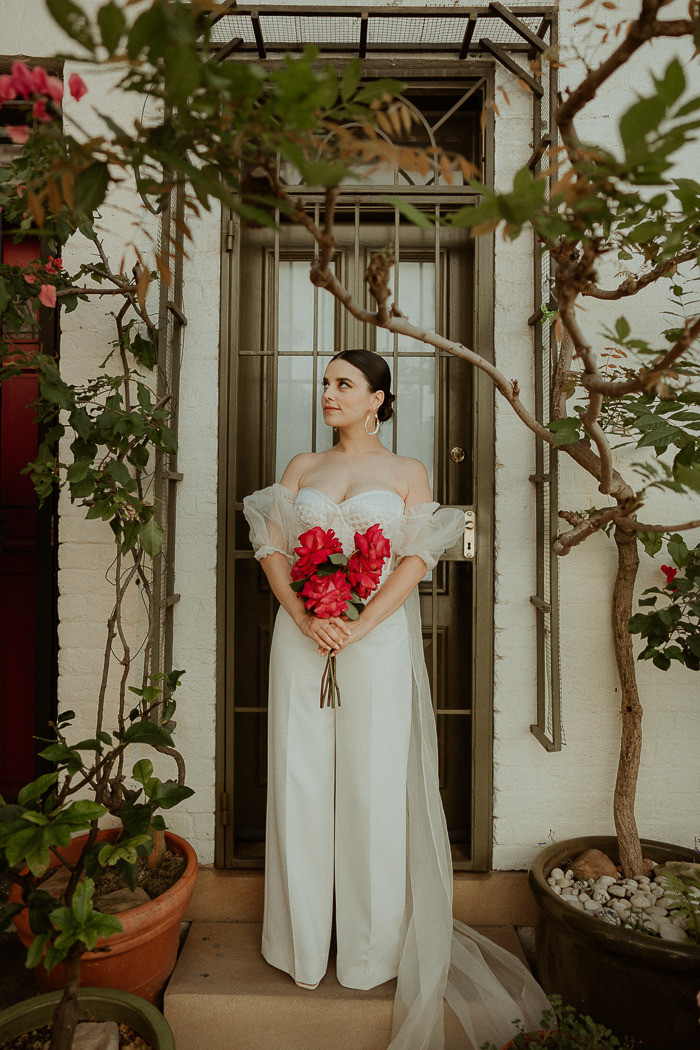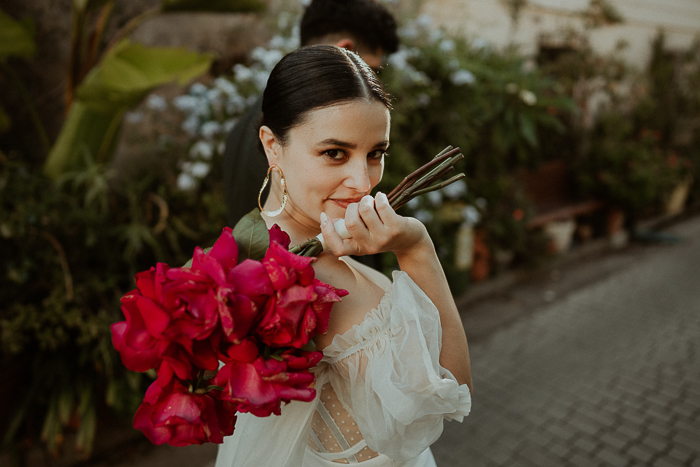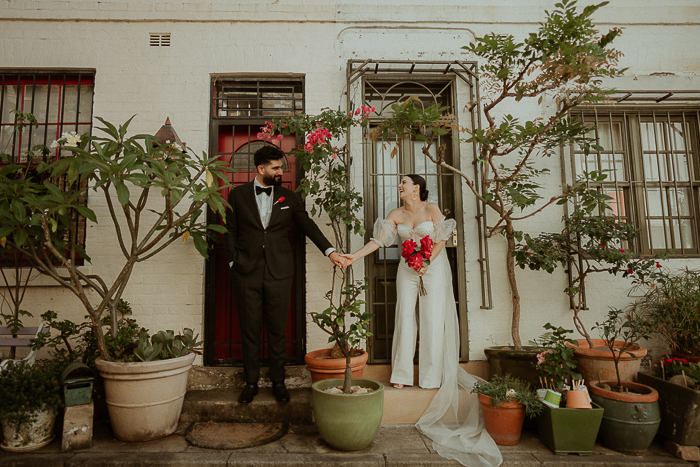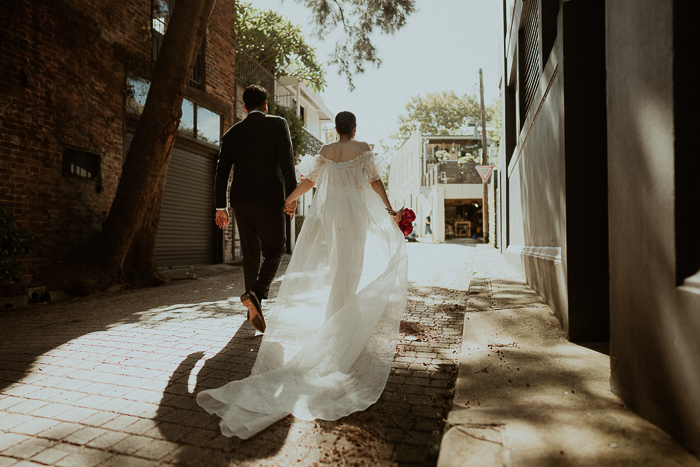 Letting Go If Things Don't Go As Planned
We were lucky that our families helped us with our wedding. But what made the planning easier for us was having a clear communication system and sticking to the budget. We didn't leave things last minute, but we also knew that plans never run as intended, no matter how carefully we planned them.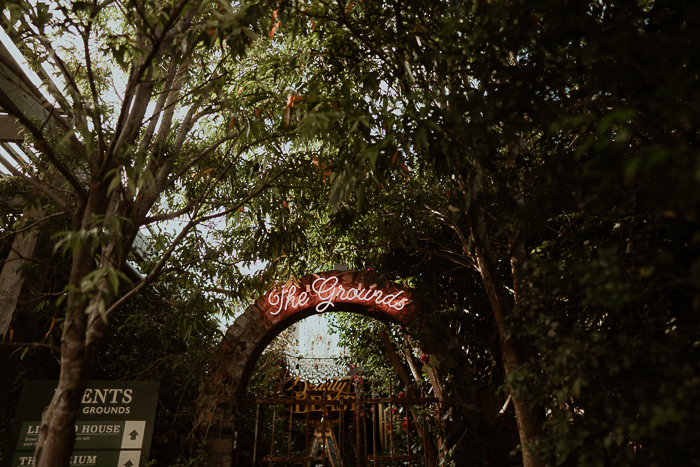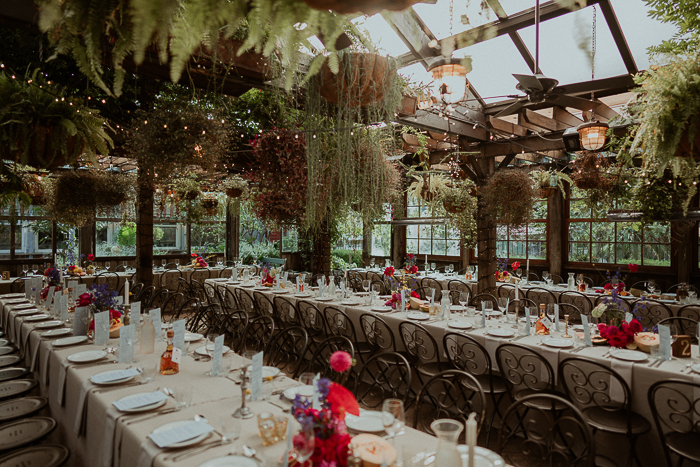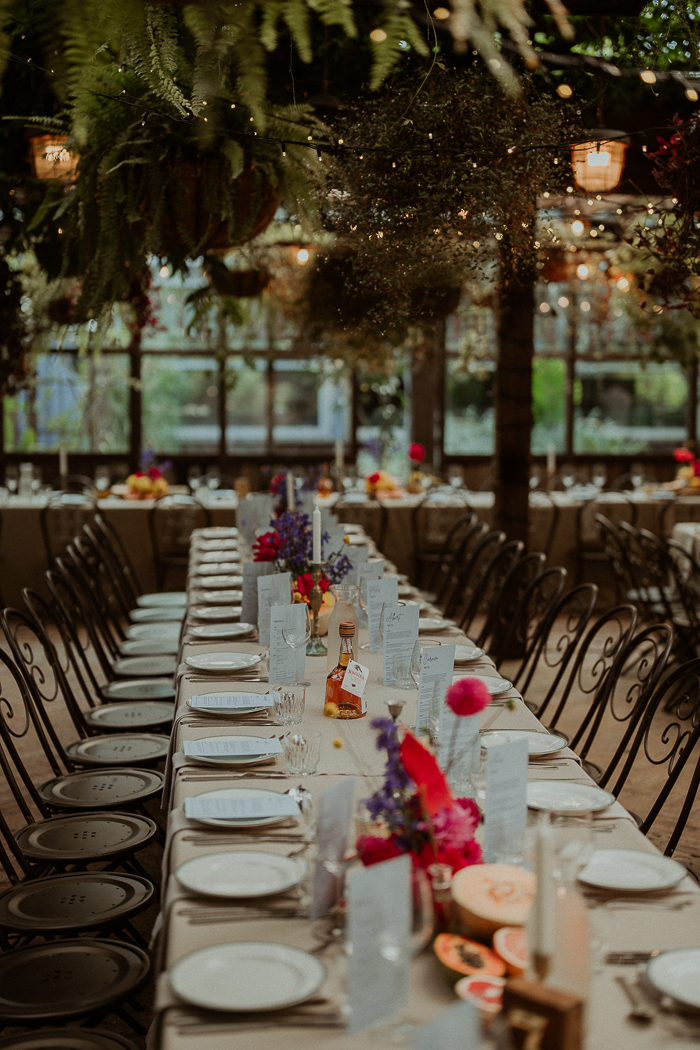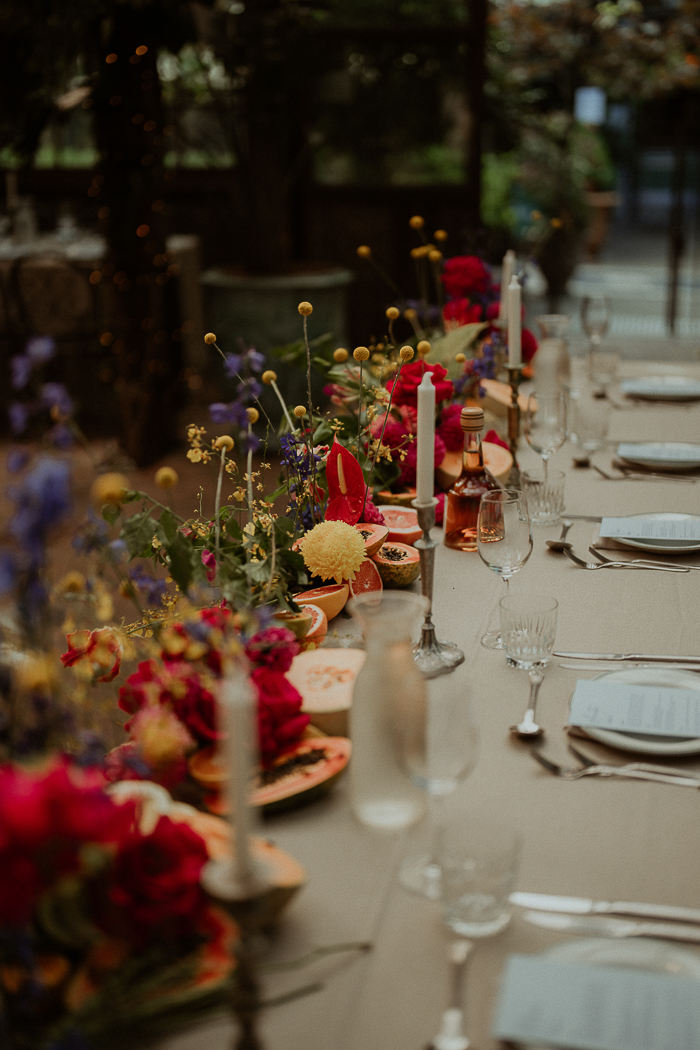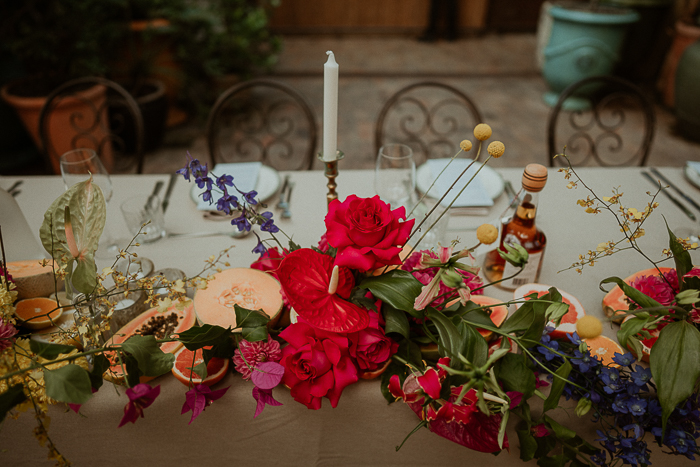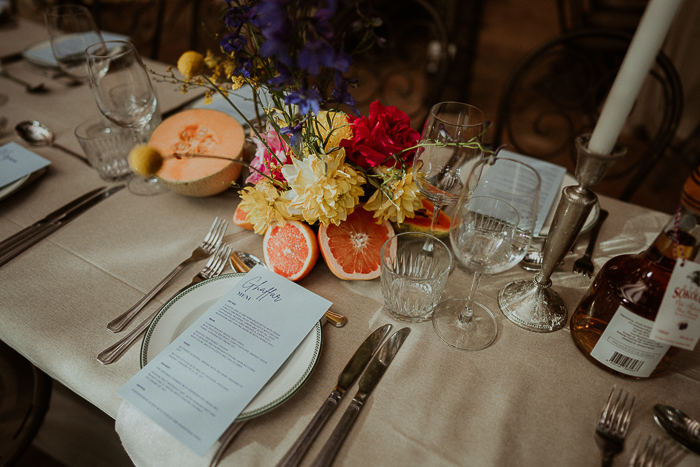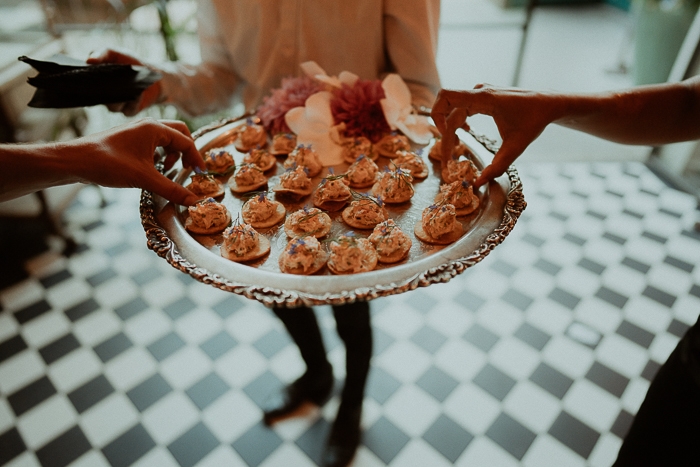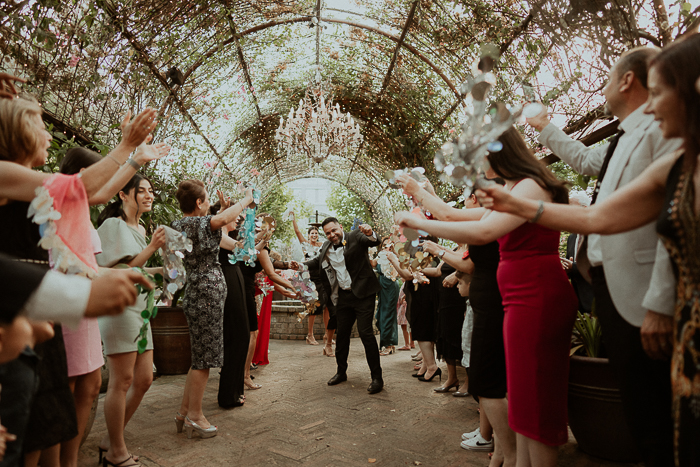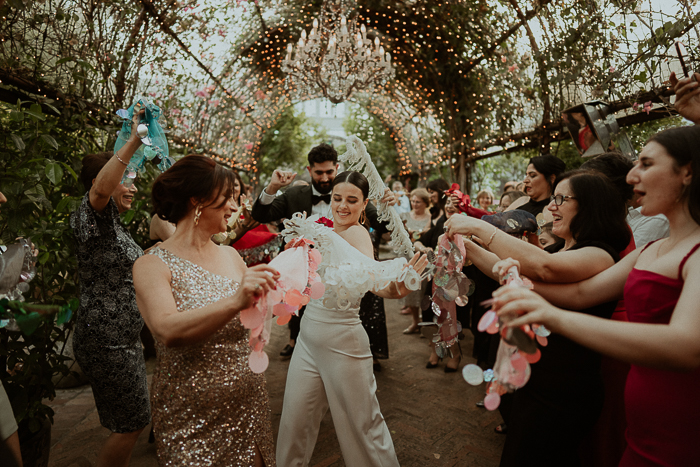 Working With Junebug Member Olguin Photography.
Olguin Photography was fantastic! He guided us through the day and made taking photos one of the best parts. A very professional photographer, Alex captured our special moments which was all that we really wanted.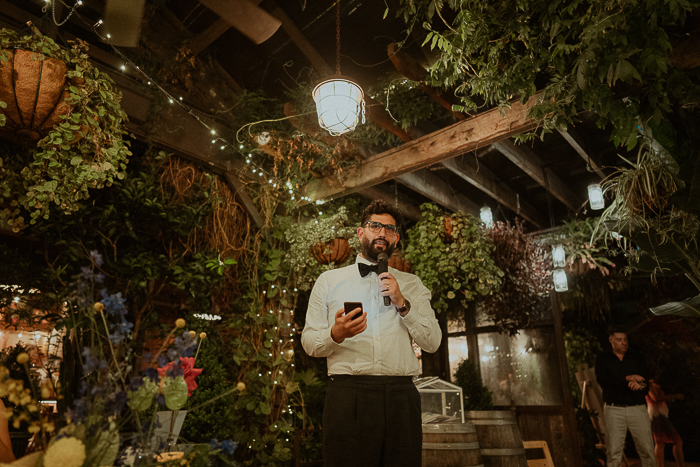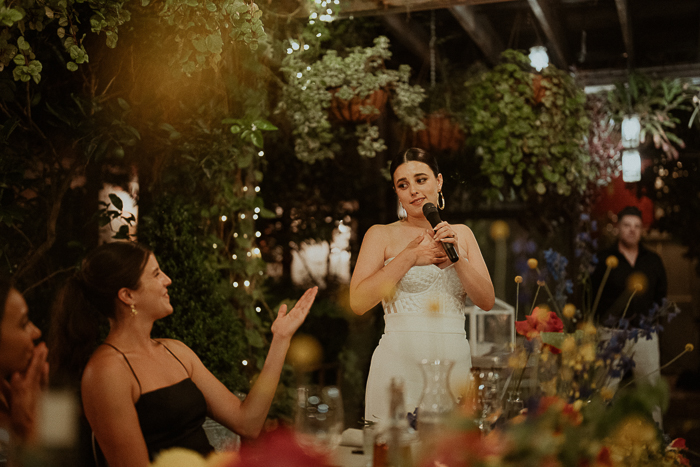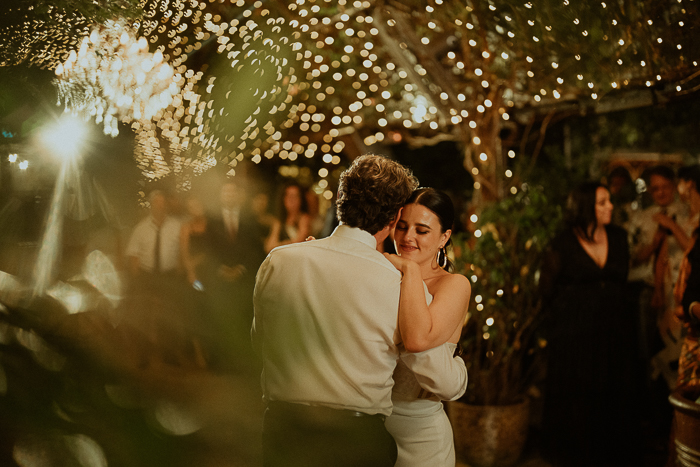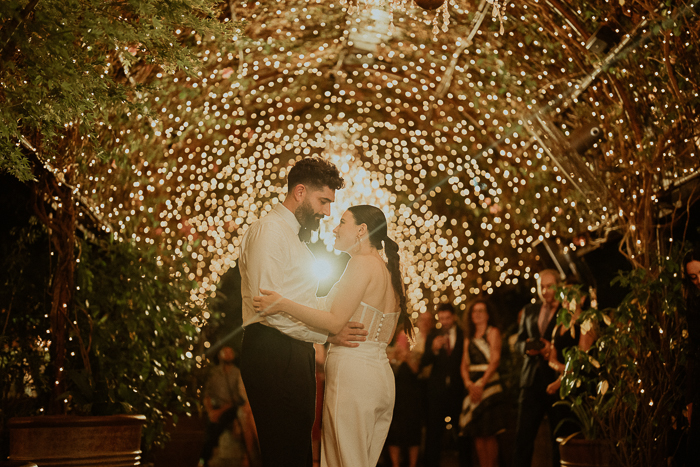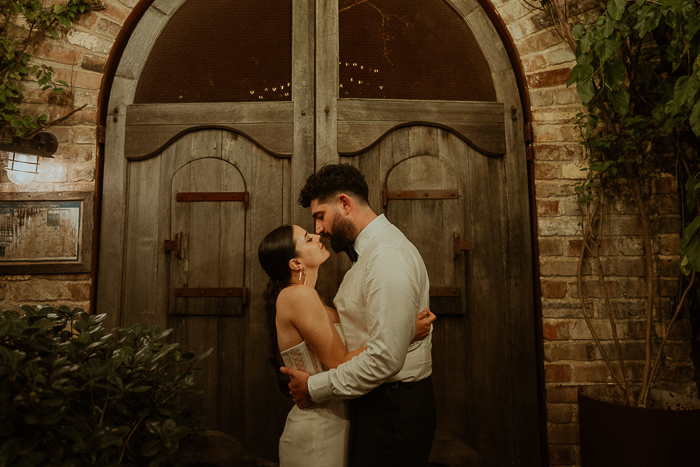 Congratulations to Nina and Matthew on their greenery-filled Grounds of Alexandria garden wedding. And a special shout out to Junebug member Olguin Photography for capturing all the incredible details and special moments that made this celebration one for the books. To see more weddings like this one, be sure to check out his profile in our directory of talented photographers from around the world.
Creating the right atmosphere is key to having a great wedding experience, and choosing the right venue is often an integral part of setting the tone for your celebration. Whether you decide to tie the knot at an exotic location or exchange heartfelt vows in your family's backyard, be sure to check our guide for tips and ideas for finding the perfect wedding venue that aligns with your vision.