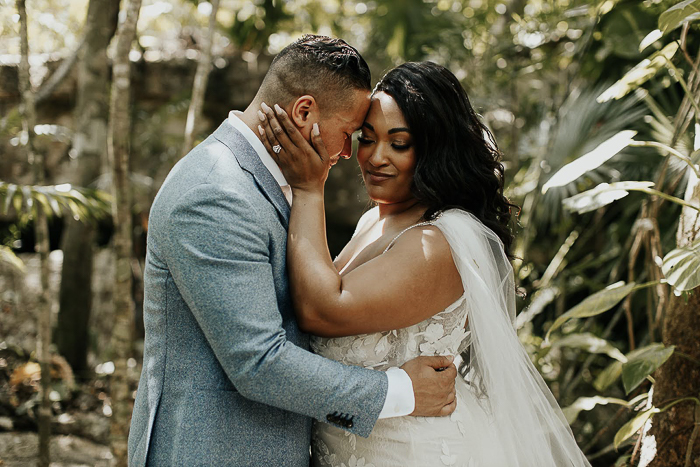 When two spiritual and artistic souls from the Big Apple travel all the way to the jungles of Mexico to get married, you know it's going to be a unique celebration. From the ancient native traditions to incorporating disco balls in the decor, James and Erin's eccentric style beautifully contrasted with the Tulum wilderness. With Junebug members Mango Weddings & Events by their side, their destination cenote wedding was nothing short of spectacular.
Instead of having a traditional beach wedding that the Riviera Maya is known for, the couple chose to have an intimate early morning cenote ceremony surrounded by only a few of their loved ones. With a Shaman performing the sacred rituals that included all the elements of nature, their jungle "I do's" were both mysterious and enchanting.
Featuring a lush jungle setting and bold florals by KL Design Events and lots of candles, lanterns, and disco balls for some added sparkle and fun, their wedding reception at WILD was just as magical. And as if the day's festivities weren't enough, the celebration continued all night with an epic after-party of dancing and late-night snacks of churros and street corn.
From the special ceremony in the heart of the jungle to their otherworldly beachfront reception, these beautiful photos captured by Andre Gouin will surely have you dreaming of an exotic destination wedding.
The Couple:
Erin and James
The Wedding:
WILD, Tulum, Mexico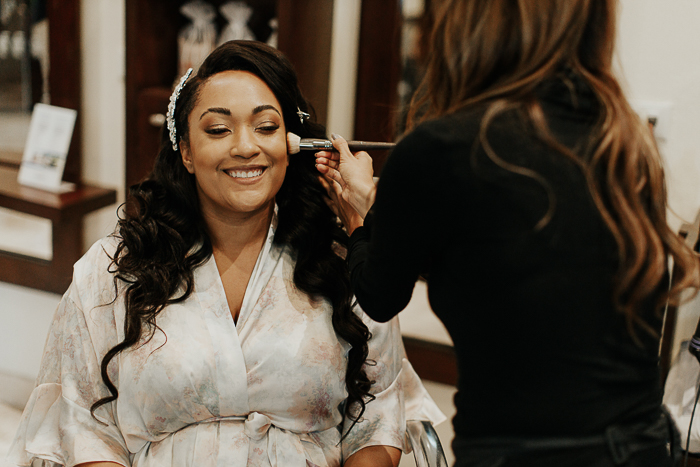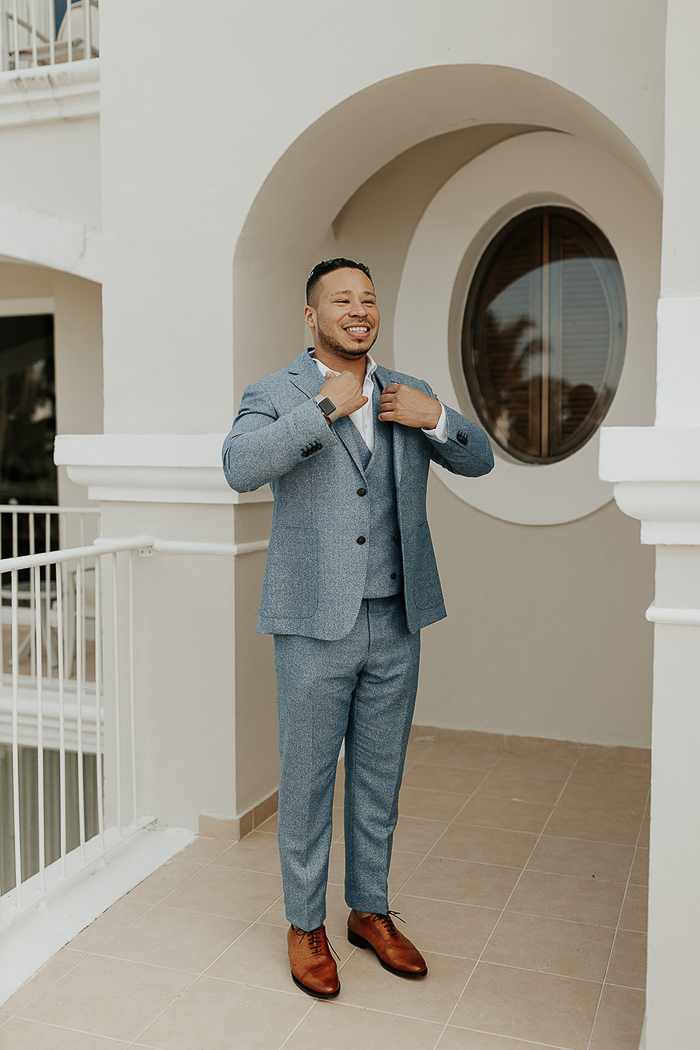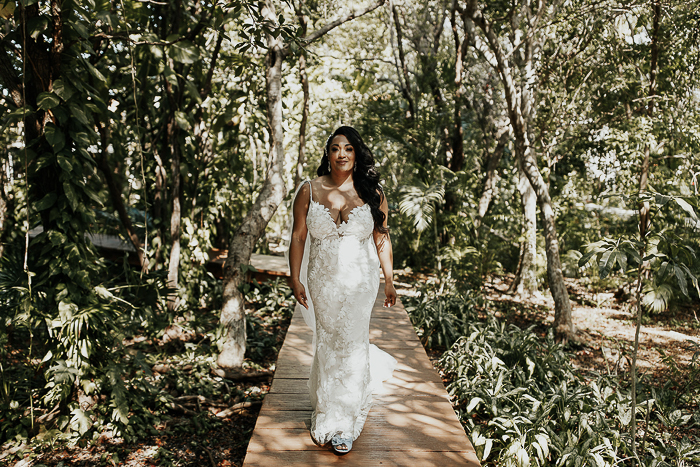 Why A Destination Cenote Wedding
James and I wanted our guests to have a unique and memorable experience in Tulum. We are not traditional in any way and wanted our wedding to really embody who we were as a couple. That was definitely captured in our wedding with our small spiritual ceremony and an immersive food and drink experience at our reception at WILD. We danced, played the congos, smoked cigars, and ate churros and esquites into the morning. We were very close to eloping, but our families and friends mean the world to us. So we opted for an intimate destination wedding instead.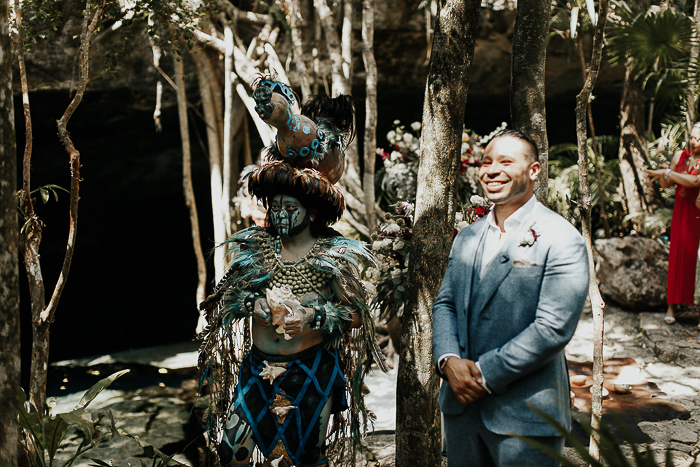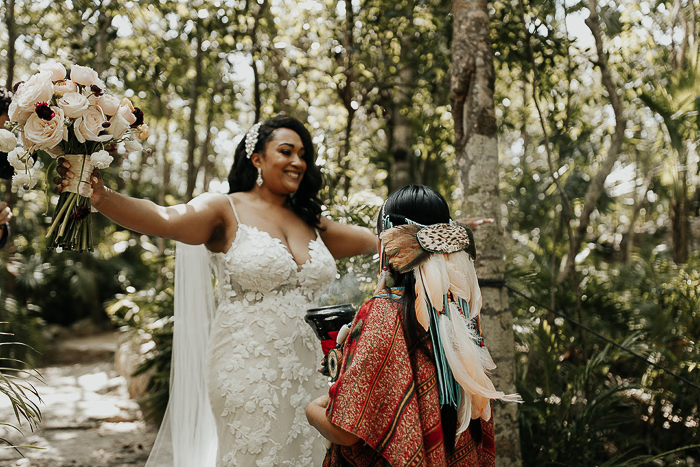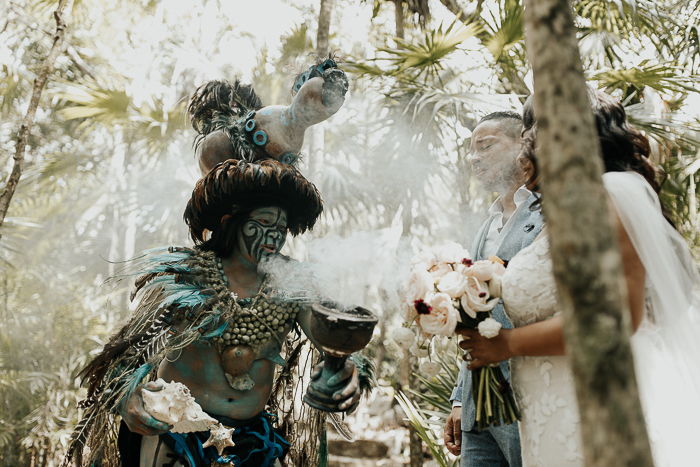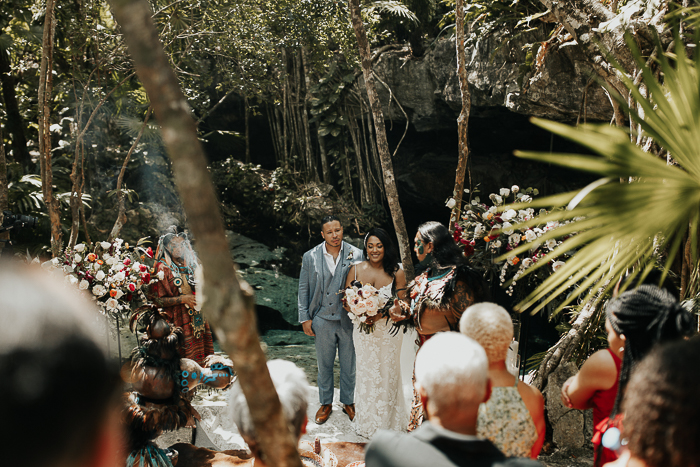 A Same-Day Edit Video For Guests Who Were Unable To Attend The Ceremony
We had to have a videographer who could do a same-day edit video, and Carlos Gallardo's style matched what we were looking for. The video turned out amazing and was shared at our reception for all of our guests to experience that magical morning.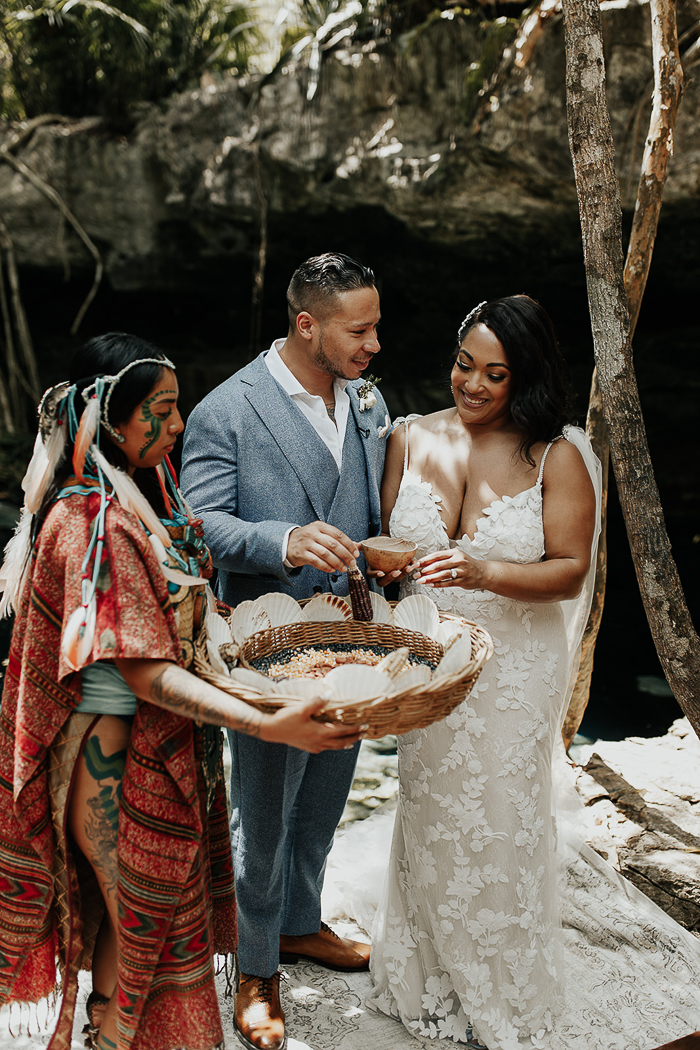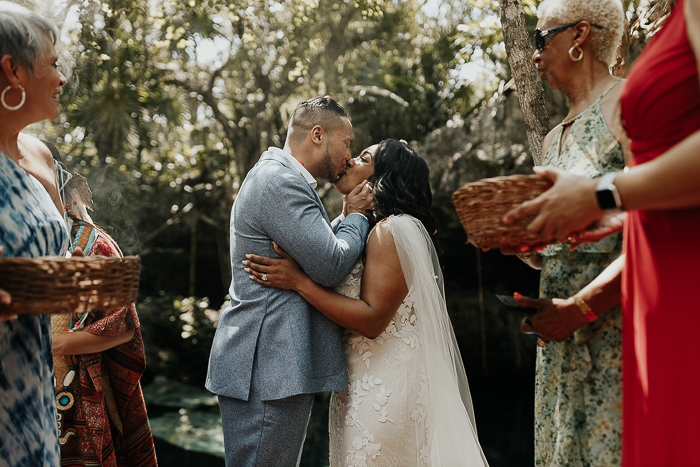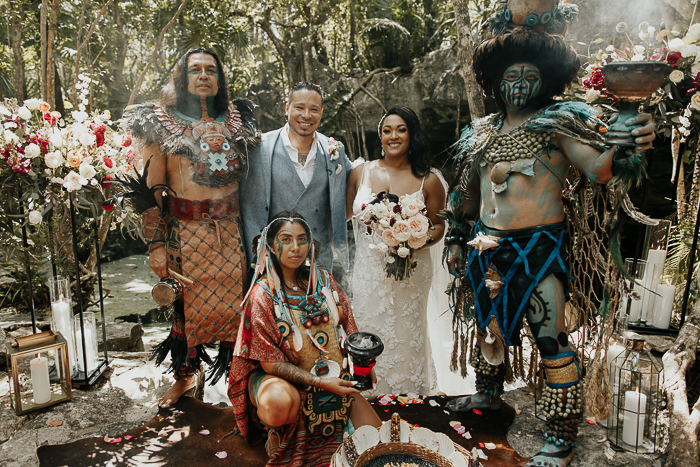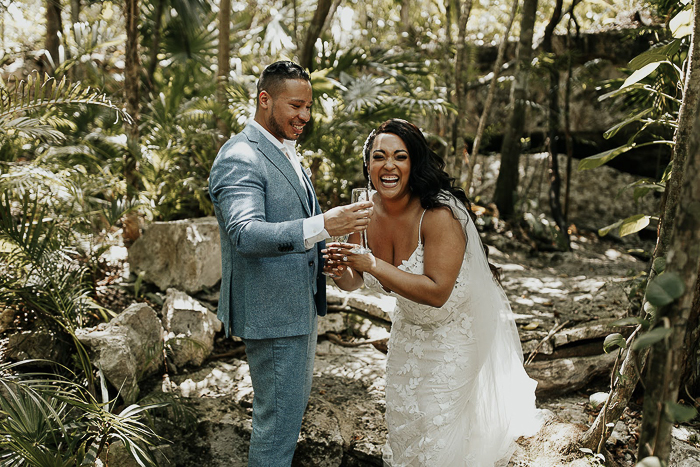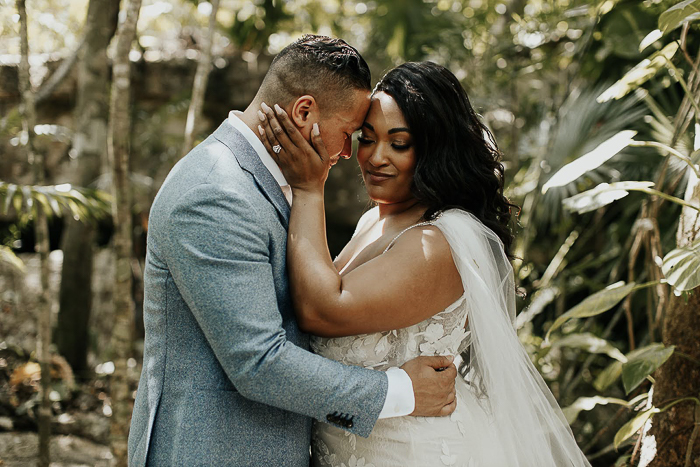 Why A Local Planner Is Crucial When Planning A Destination Wedding
If you are planning to do a destination wedding in another country, make sure to hire a planner who is knowledgeable about the area and really can hone in on your vision. Mango Weddings & Events curated the most perfect day for us. It encompassed everything that we wanted and more. Also, if you can travel to meet your planner prior to your wedding, definitely go see your venue and taste the food and drinks. Also, while you are there, meet with your photographer and schedule your engagement shoot so that you are comfortable shooting with them on your big day.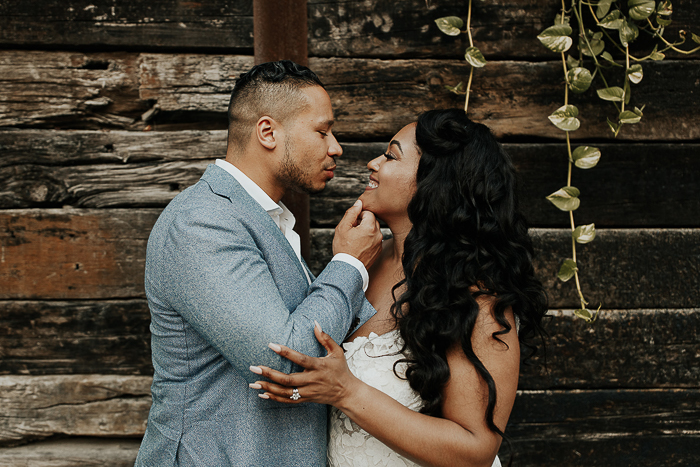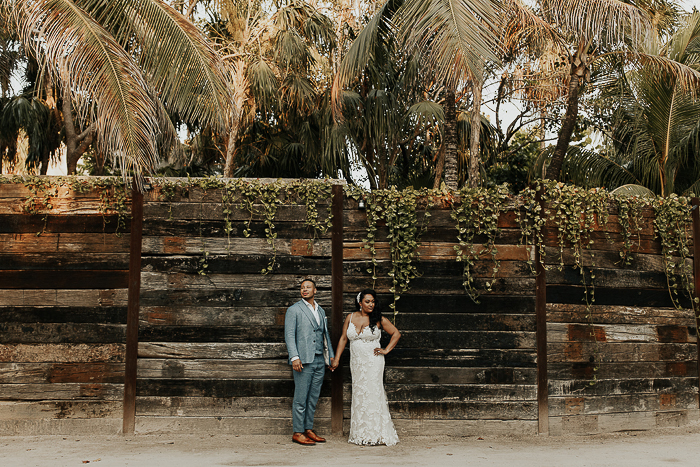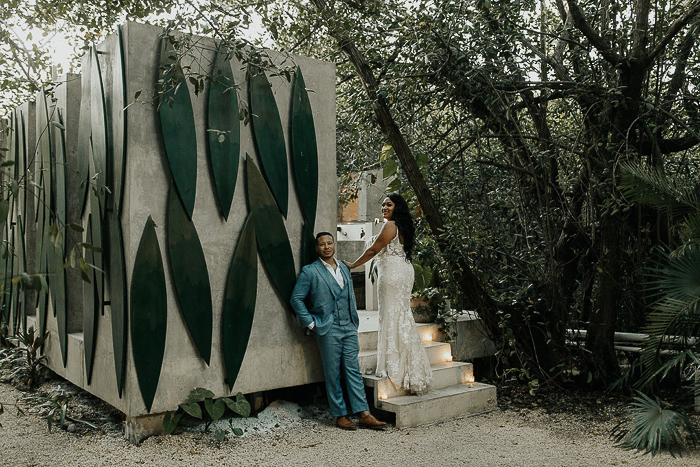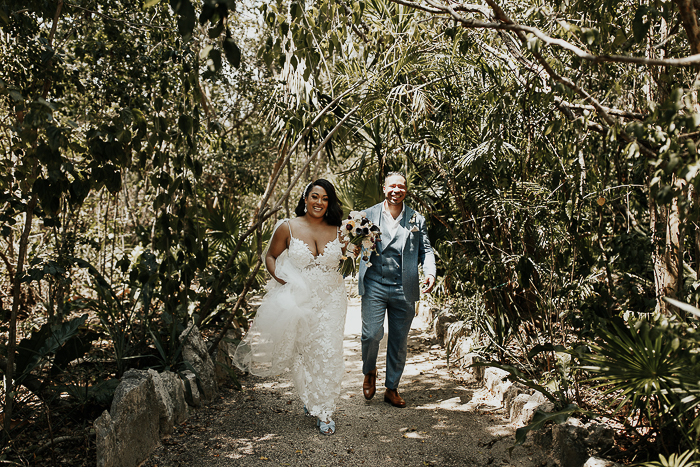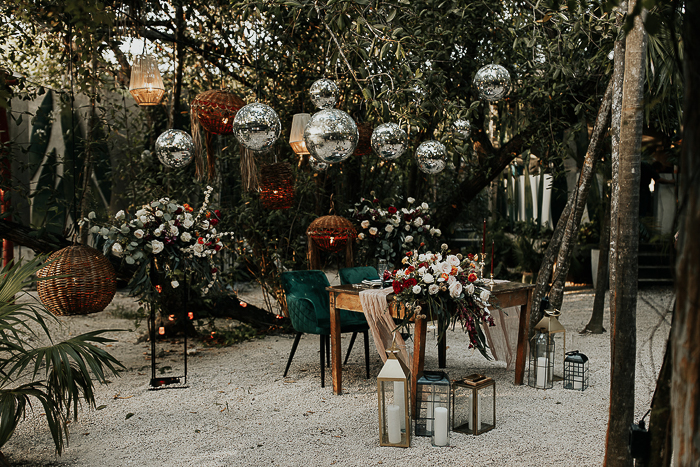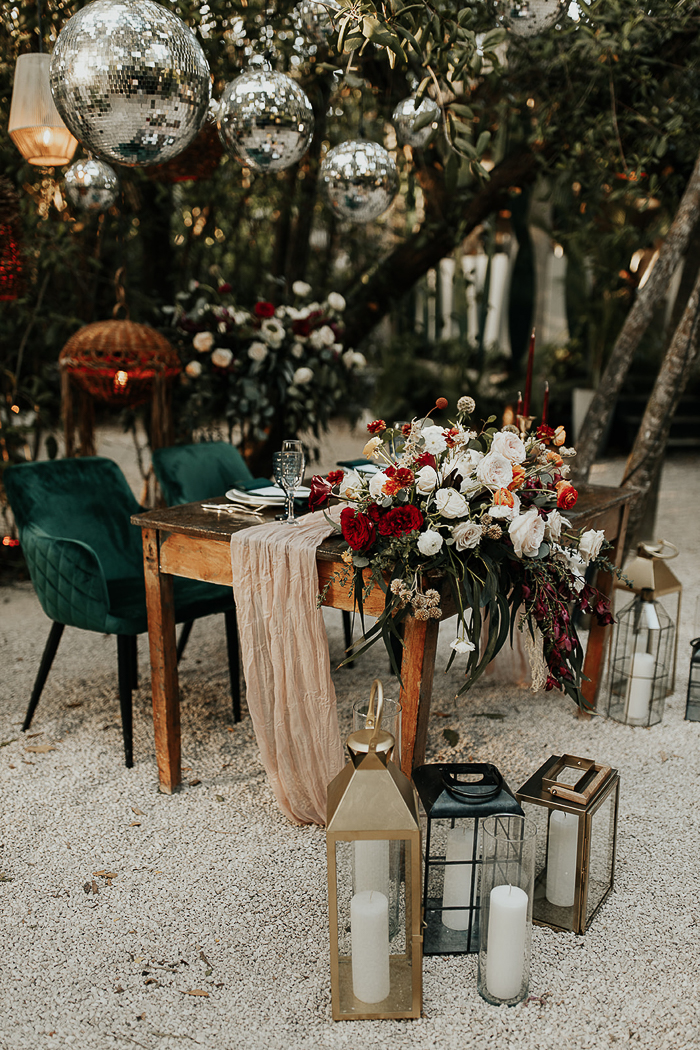 Incorporating Their Crystal Business With Agate Wedding Favors
James and I own a crystal and metaphysical shop, Crystals in the Raw. We wanted to incorporate crystals in some way. We decided to use agate slices as name cards. Our guests loved them and took them home as a gift from us.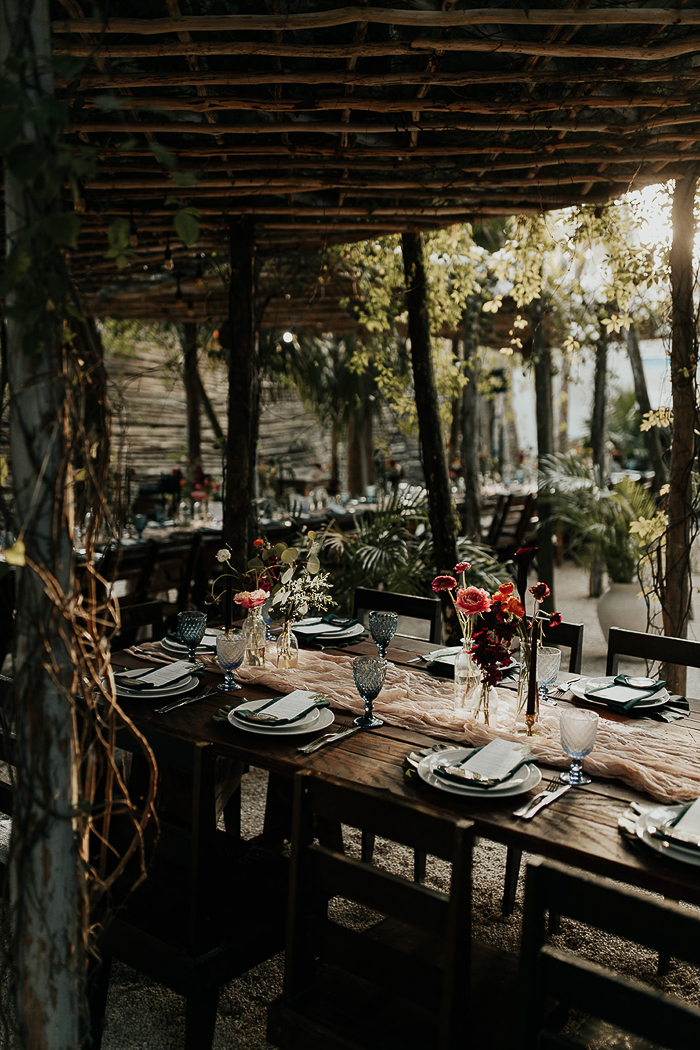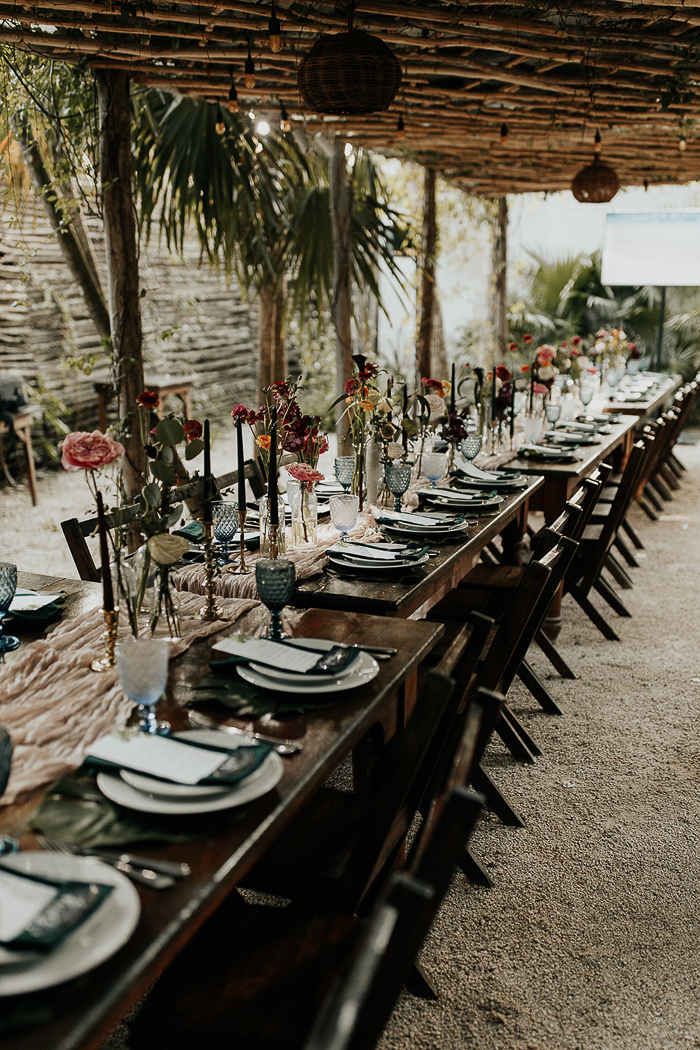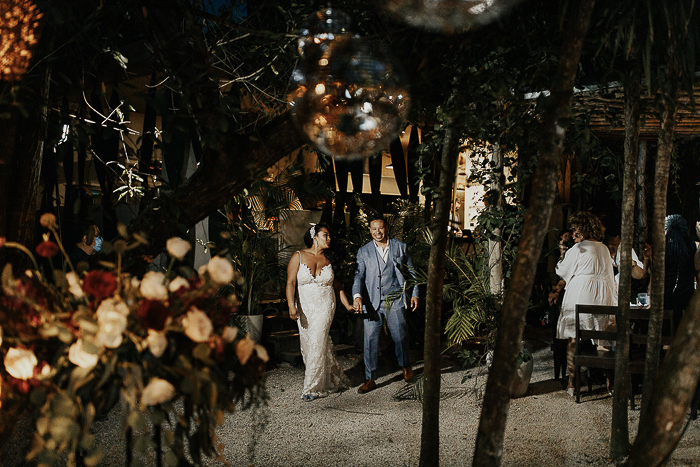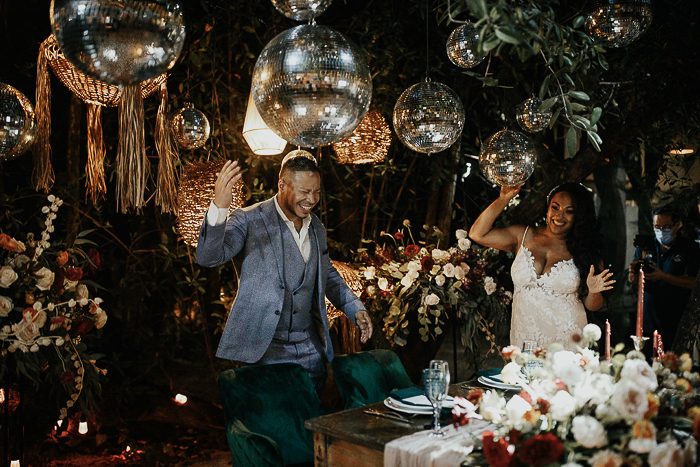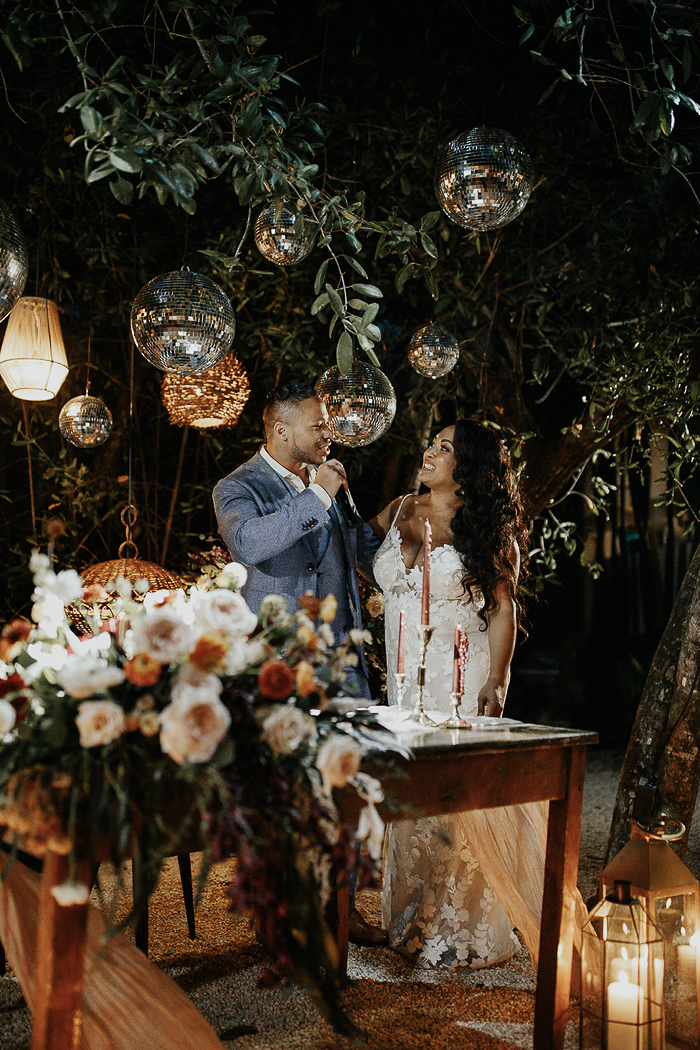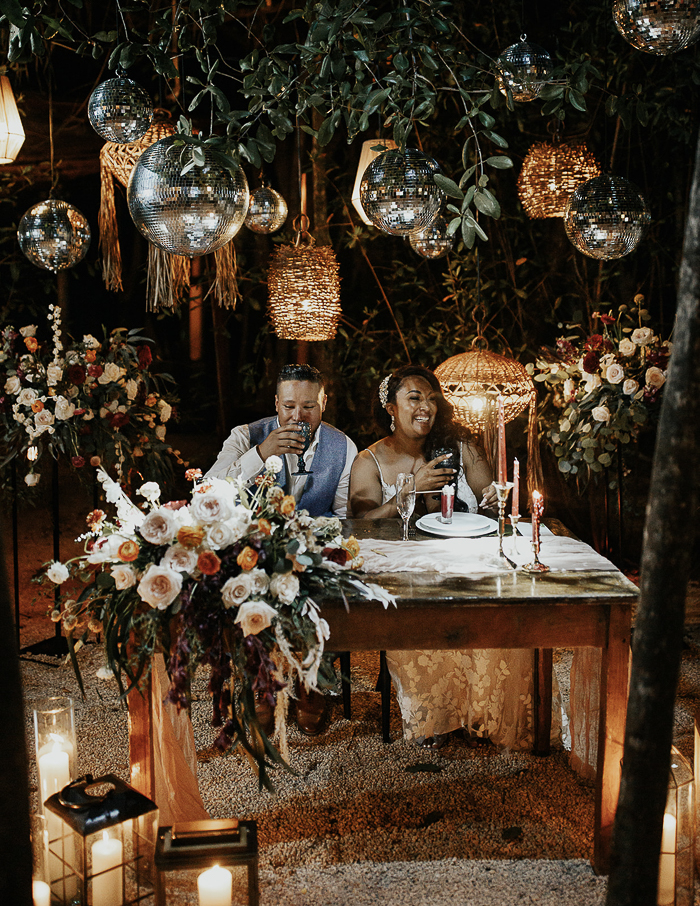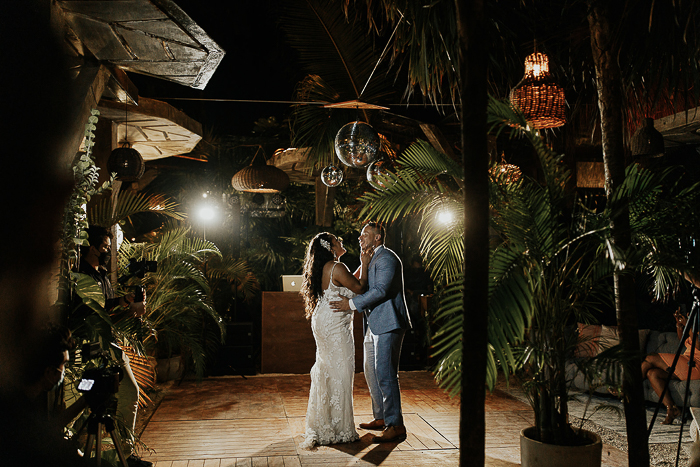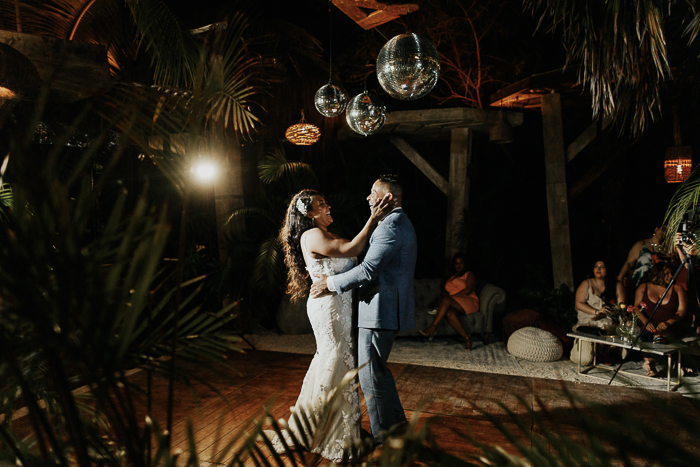 Congratulations to James and Erin on their dazzling and unique destination cenote wedding. Many thanks to Andre Gouin for taking such beautiful photos of the best day of their lives. And of course, a special thank you to Junebug member Mango Weddings & Events for planning and curating their big day. To see more of the incredible weddings they've planned, check out their profile in our directory of expert wedding planners from around the world.
If you choose to have a destination wedding like this one, an experienced local planner is an invaluable resource. They will have the connections and resources to find the perfect venue and assemble an awesome vendor team, making the planning process and executing your vision flow smoothly and remain stress-free!