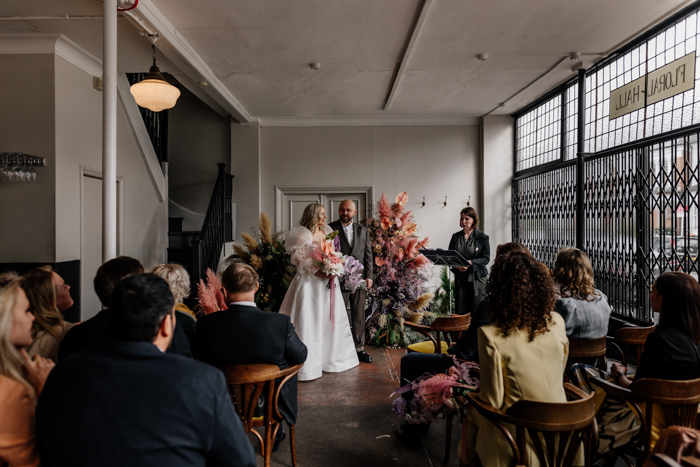 Gita and Sergei had one goal in mind: to fill their Floral Hall wedding day with personal touches and nods to the places and people that matter most to them. A ceremony at their local pub, a reception at their favorite restaurant, and an after-party at home—every moment was meaningful and spent with their nearest and dearest. And not only that, because the bride herself is a florist, naturally, there was a spectacular display of arrangements!
Using a pastel color palette, they transformed their venues with colorful blooms that perfectly complemented the earthy industrial interior. On top of that, the couple wanted the details to feel romantic yet tie into the urban vibe of the location. So to add a modern touch, the couple chose to wear chic attire for the occasion. The groom rocked a relaxed suit in brown while the bride stunned in a structured two-piece ensemble with statement sleeves.
This Floral Hall wedding was unforgettable, thanks to the intimate and sentimental nature of the celebration and the stunning aesthetic. And thankfully, Epic Love Story captured all of it. So keep scrolling to know more about the sweet story behind the images and take in all the swoon-worthy moments guaranteed to inspire you for your own big day.
The Couple:
Gita and Sergei
The Wedding:
London, United Kingdom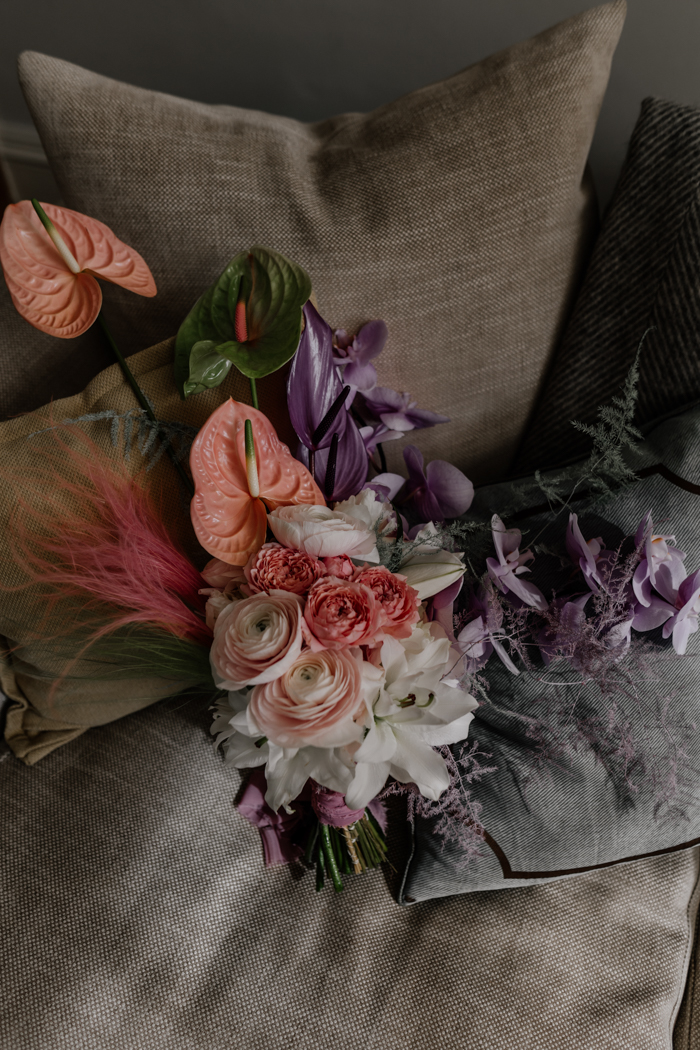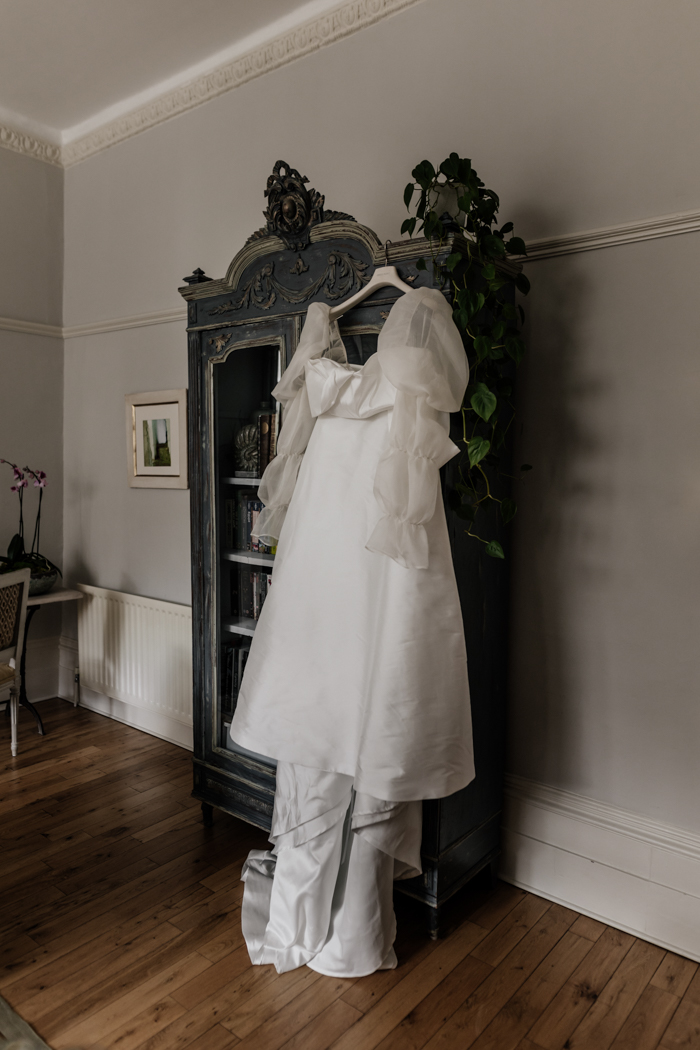 Customizing A Two Piece To Reflect The Bride's Style And Preference
We wanted to look more modern than romantic. I absolutely adore huge sleeves, so I asked the designer to customize my dress, which wasn't a dress but a top and skirt. My attire needed to be made from heavy fabric with geometric elements, and I found the one exactly as I dreamed. I complimented my look with a very geometrically shaped green bag by Cult Gaia, which I love and think is a real piece of art.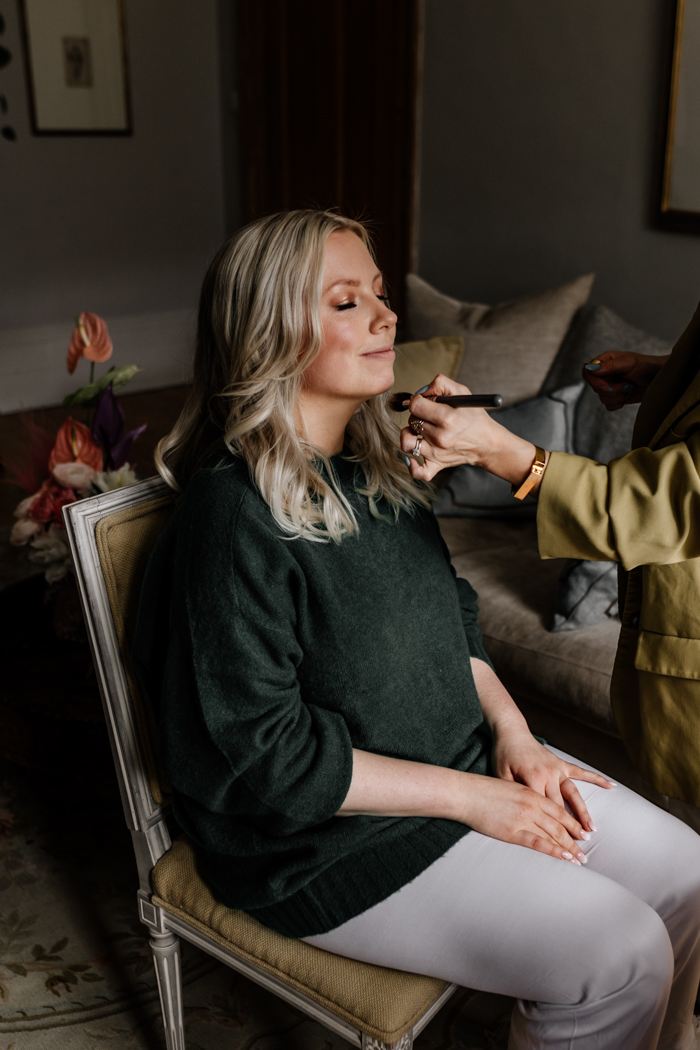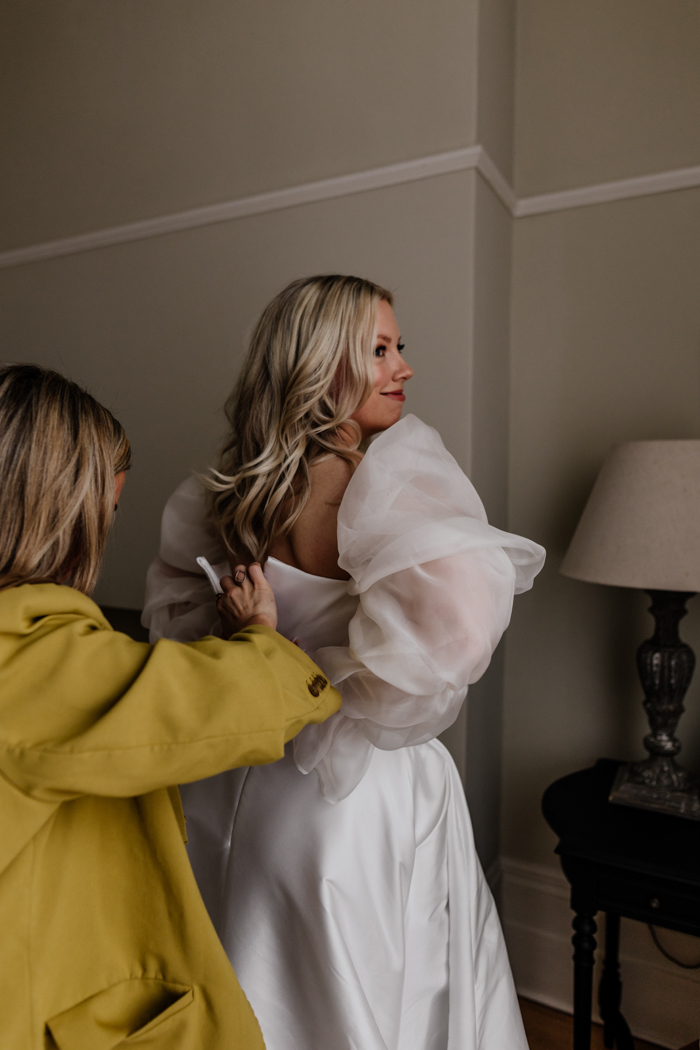 How Their Floral Hall Wedding Came To Be
We started by booking our favorite bar for our ceremony and our favorite local restaurant for the reception. Both venues gave us a lot of inspiration. We wrote down all things we love and tried to incorporate them into the style and look of our wedding day. One of the first things on our list was the color palette. As a floral designer, I had to create my own wedding floristry, including lots of pastel colors. And I had to balance them with more earthy and natural tones, as both venues have lots of brown and green shades. We both love oysters, so we put oysters on our save-the-dates and menus. London was the big inspiration for the style and visual concept of the day. We both love big cities, so we wanted our day to be modern with an urban feel.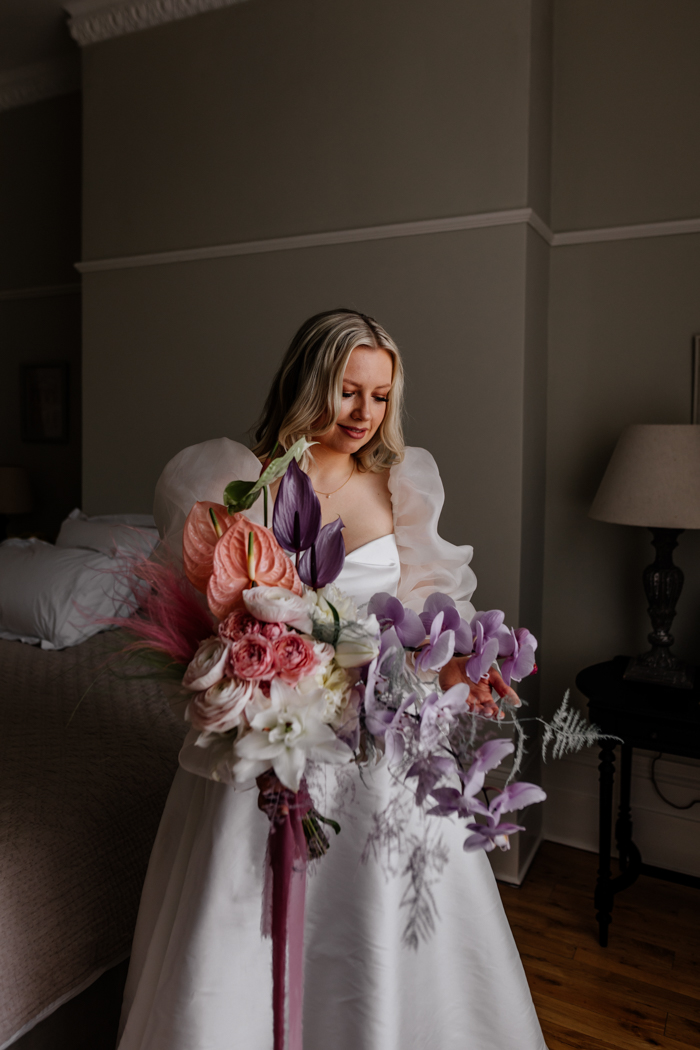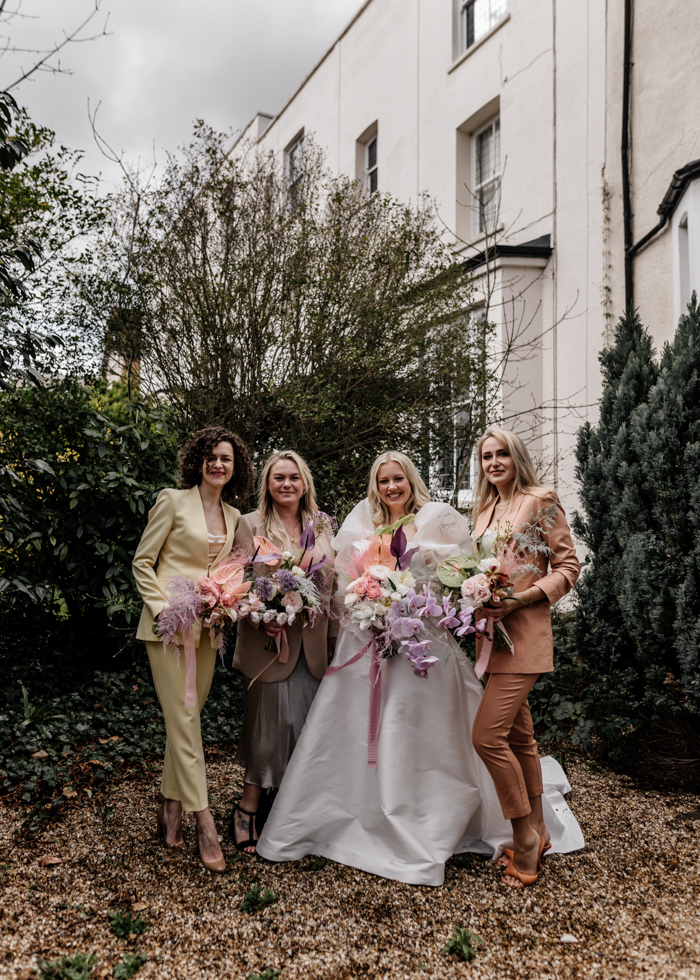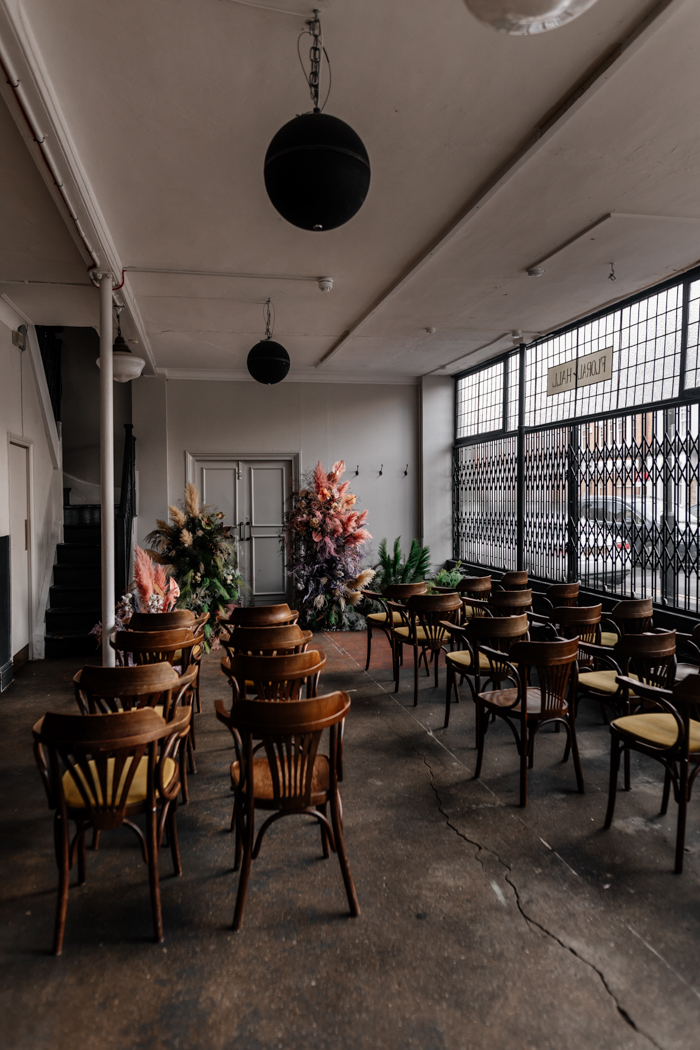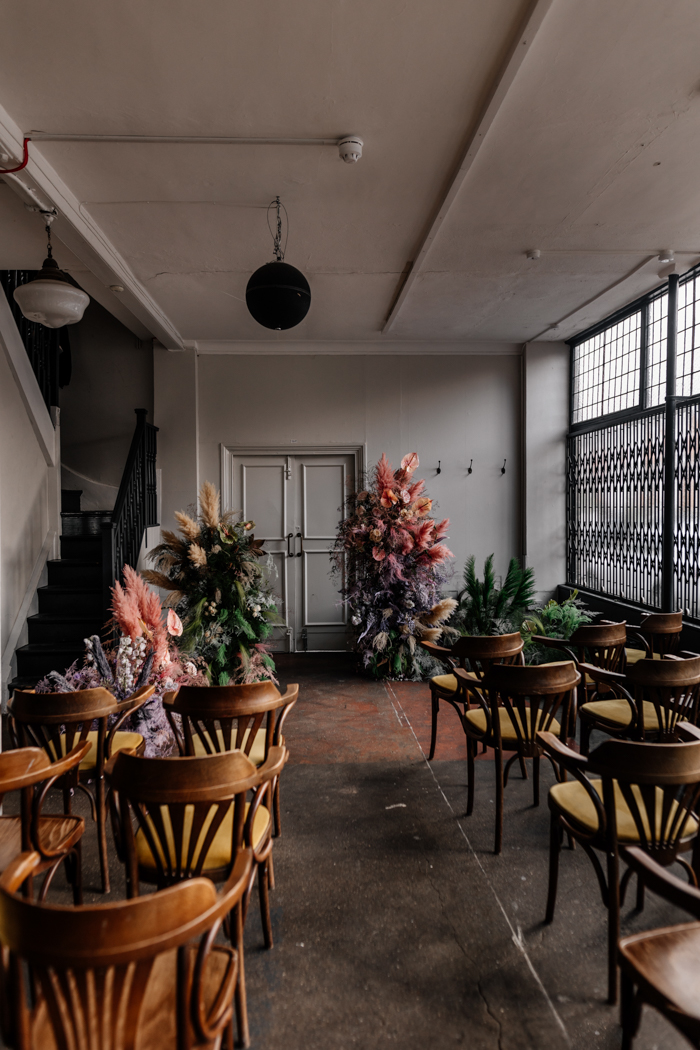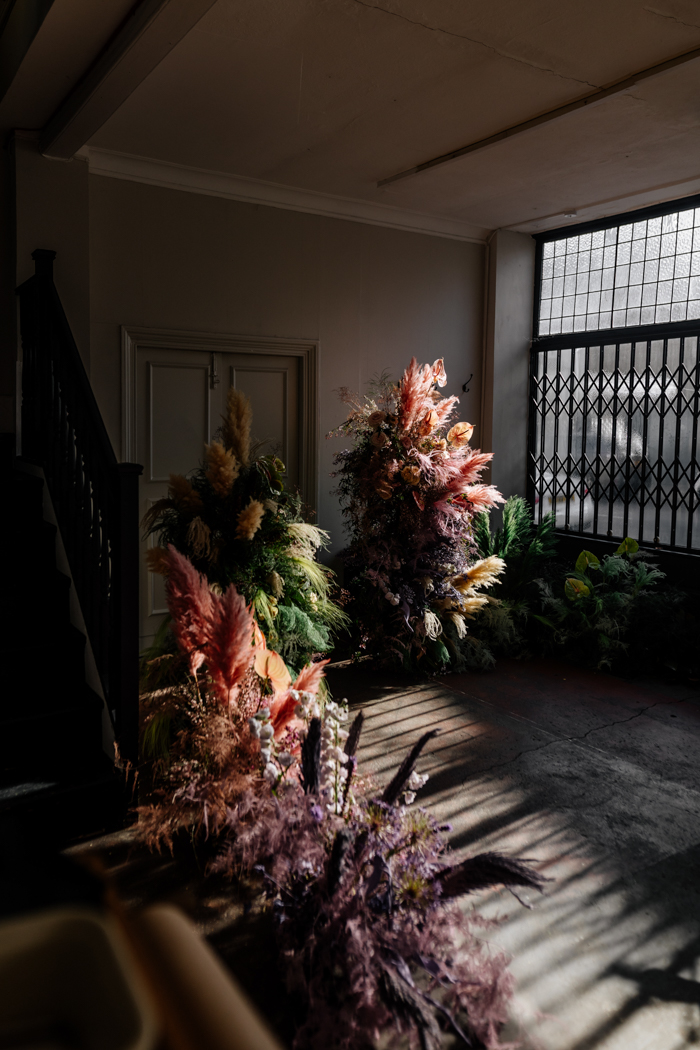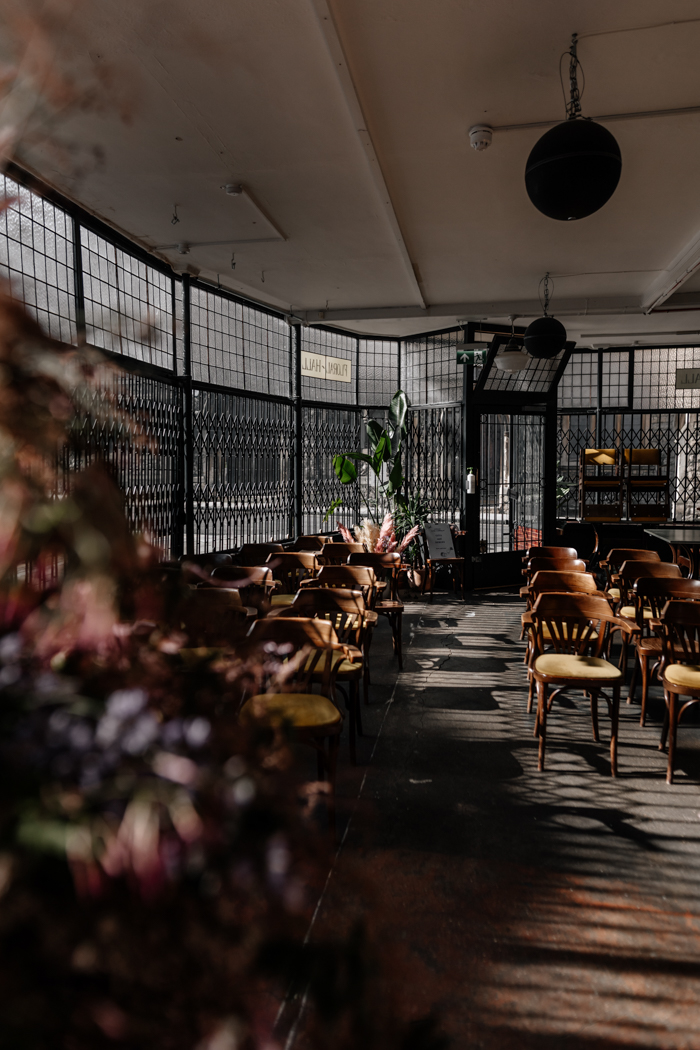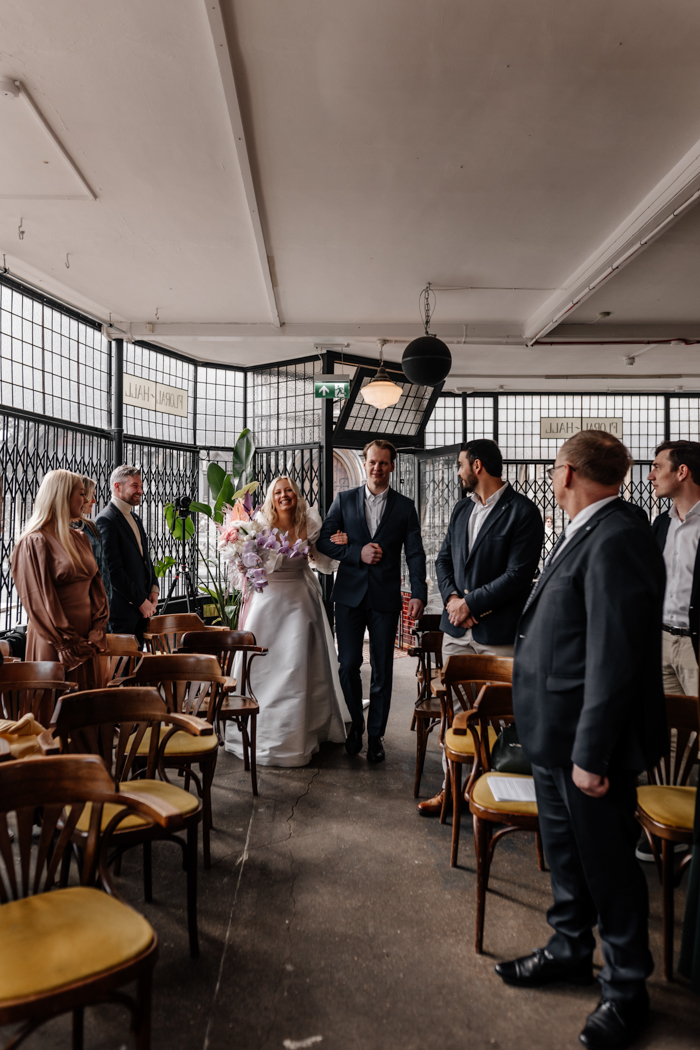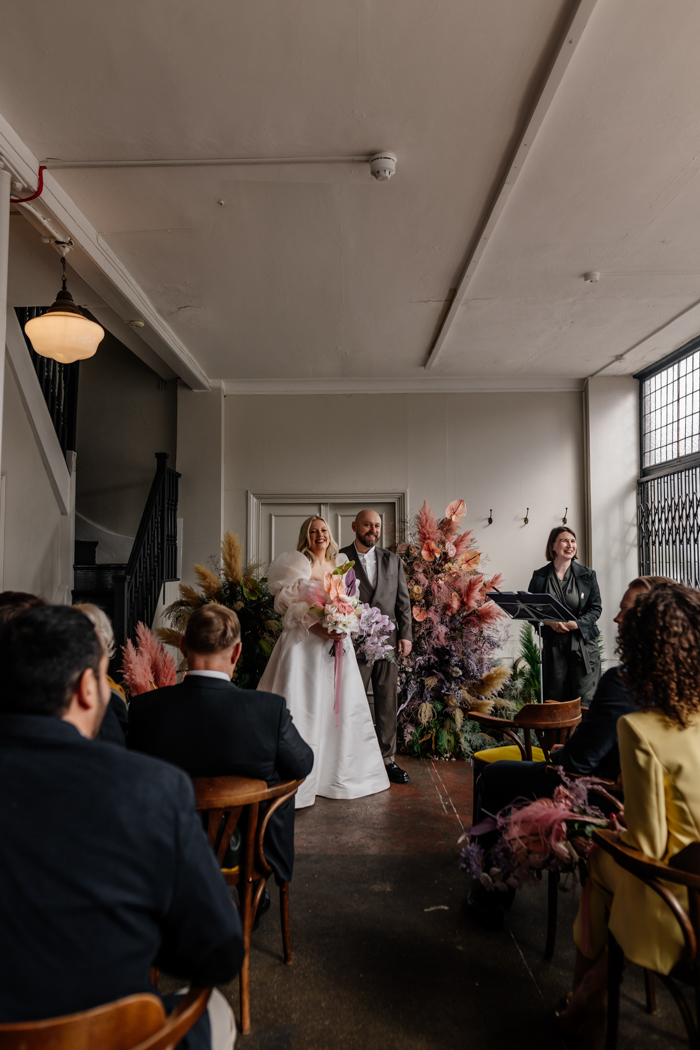 Personal Touches During The Ceremony
We had a humanist wedding, which meant that the whole ceremony was created to be unique and very personal. Our lovely celebrant Kathryn included a very meaningful ring-warming ritual in the ceremony. She also asked our guests to write marriage advice or wishes for us, and Sergei's best man with his wife read them during the ceremony.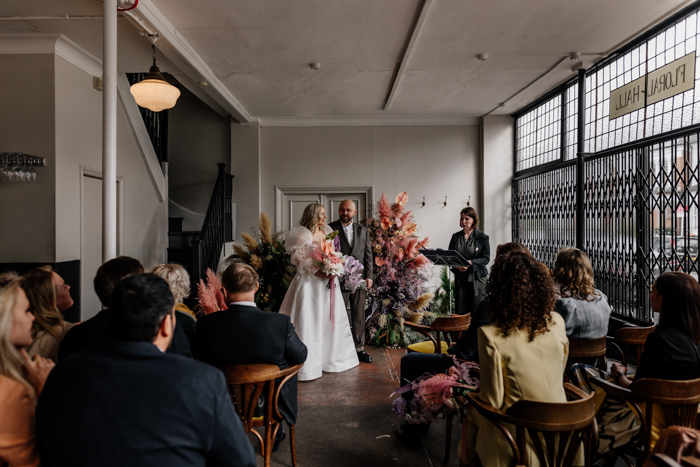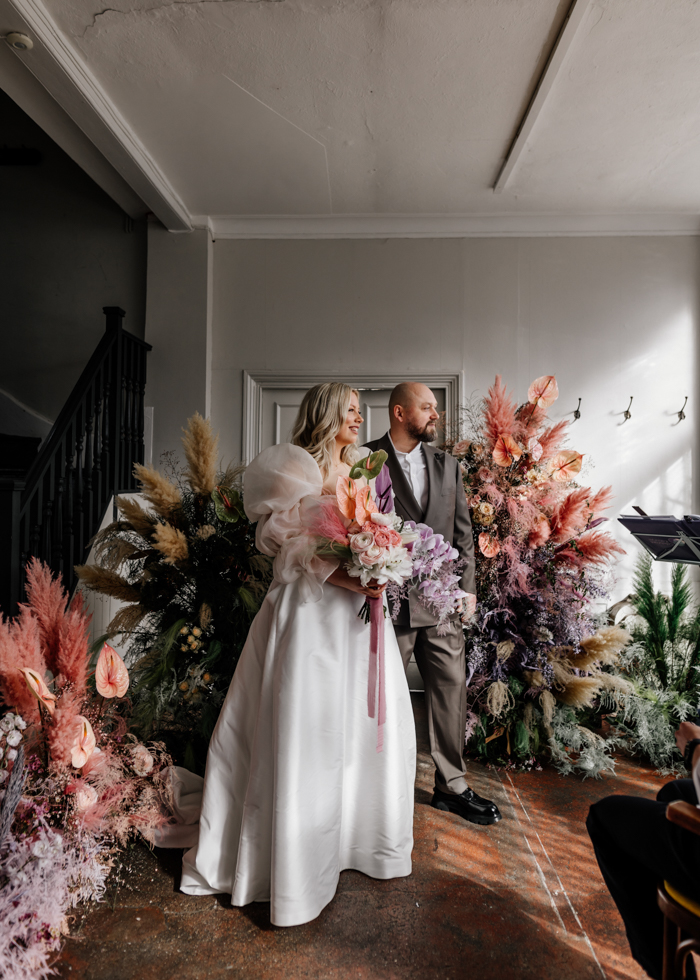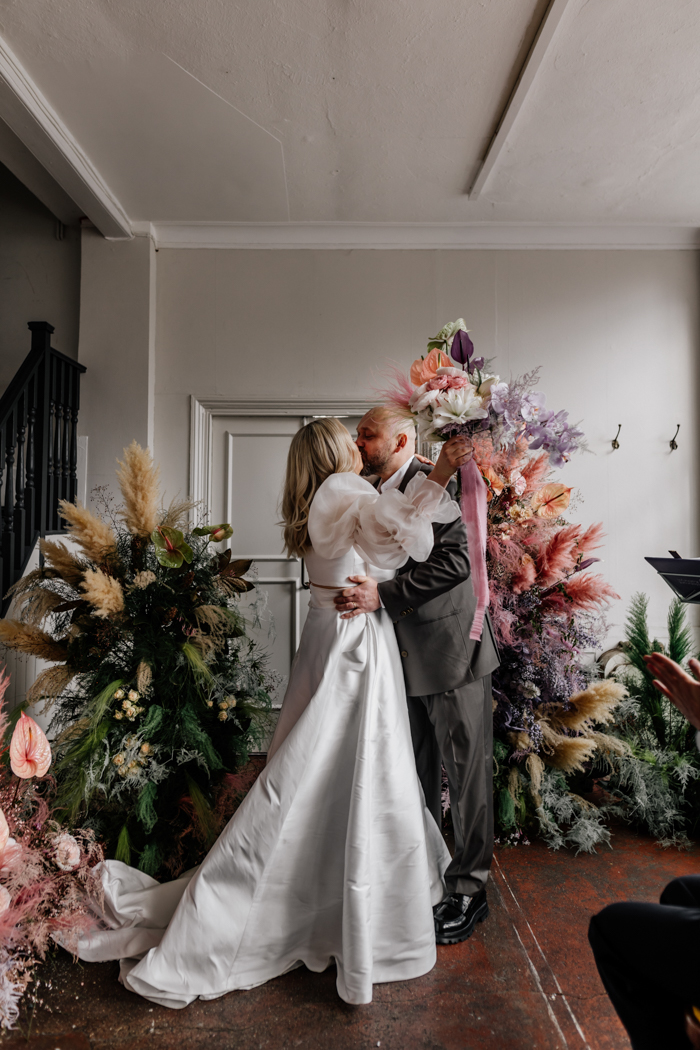 They Filled Their Special Day With All Their Loves And Faves
It was important for us to celebrate our love in places we know and love, so we chose our favorite local bar and restaurant, where we have been going for amazing food and drinks. We got ready together and had oysters and champagne before leaving for the ceremony. It was lovely, as oysters and champagne are our favorite Saturday traditions. The ceremony was very emotional. Our celebrant Kathryn made it very special, funny, and sentimental at the same time. Our beloved dog Emma was looking at us with such sincere love in her eyes that it made us tear up. The dinner at Perilla was more than just food. It was an experience that our friends still talked about with excitement. The chef ensured that each dish was perfectly paired with wine and presented to our guests. We had an afterparty at our flat with our closest friends who were not sleepy enough to go home. There were lots of laughs, ordering pizza, and drinking more champagne.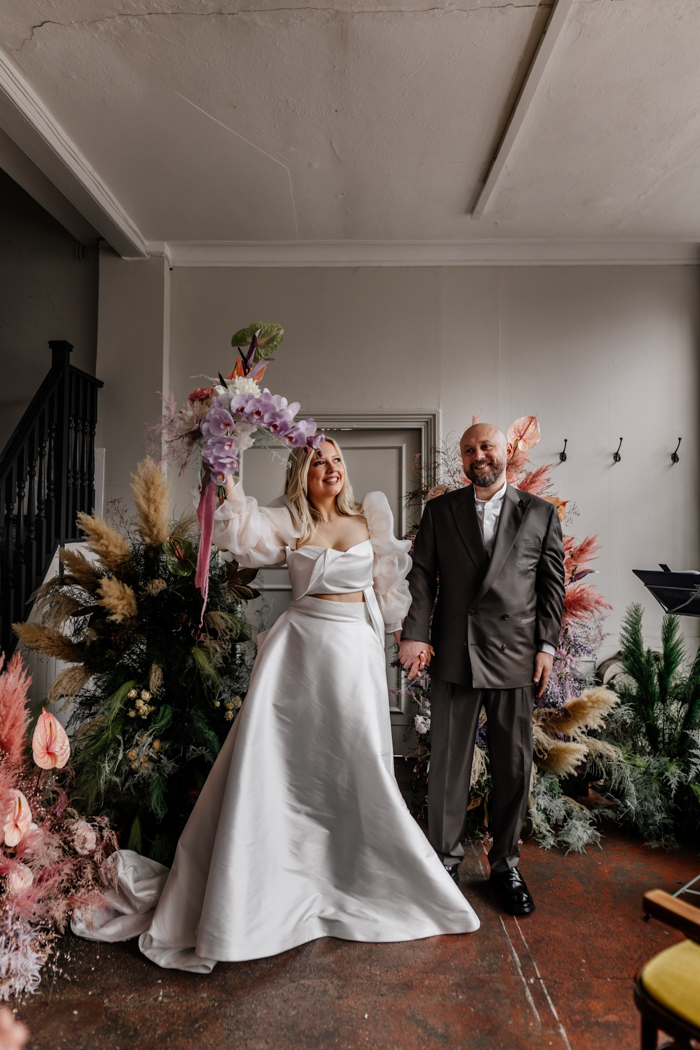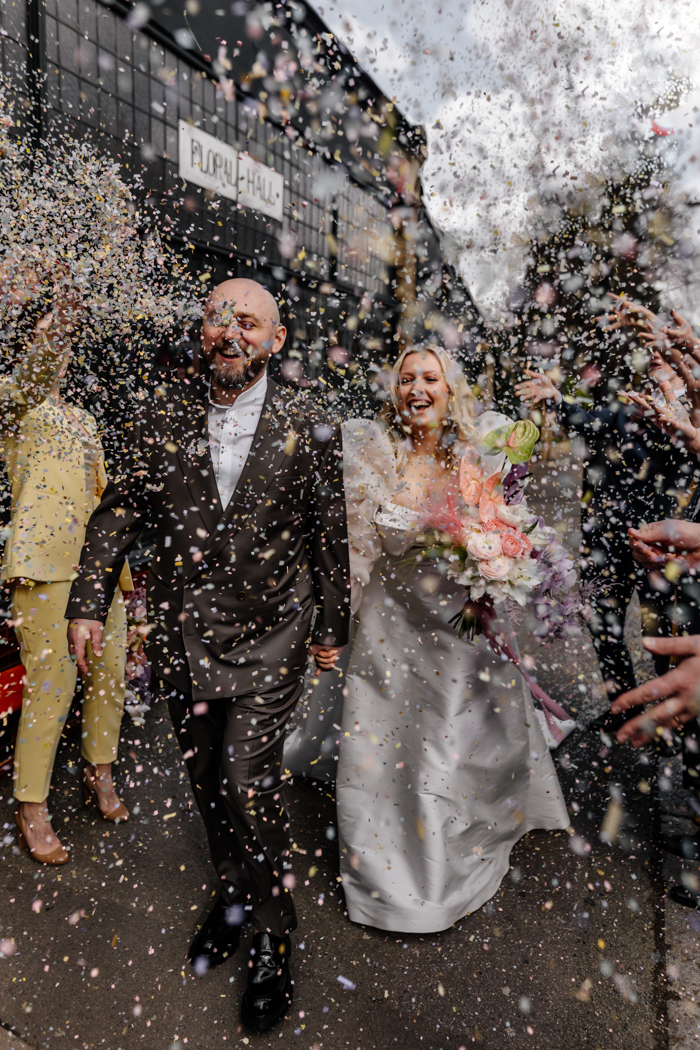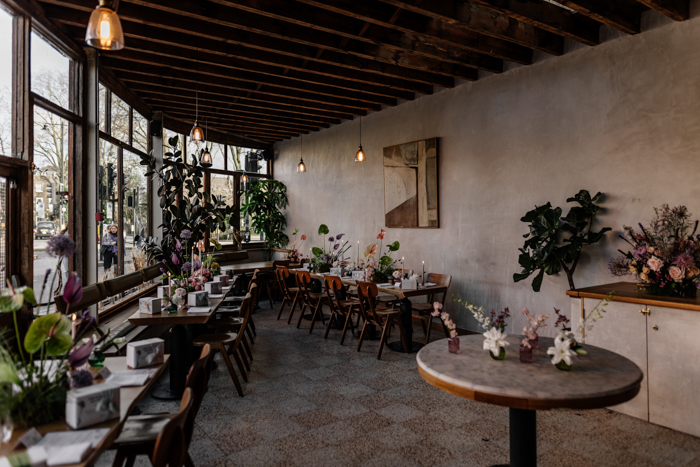 Handmade Giveaways Made By Their Best Friend
One of my best friends, Anastasia–a brilliant and gifted chemical engineer–handmade our guest's little gift boxes with bath salt and bombs. These little boxes also made our reception venue smell very nice.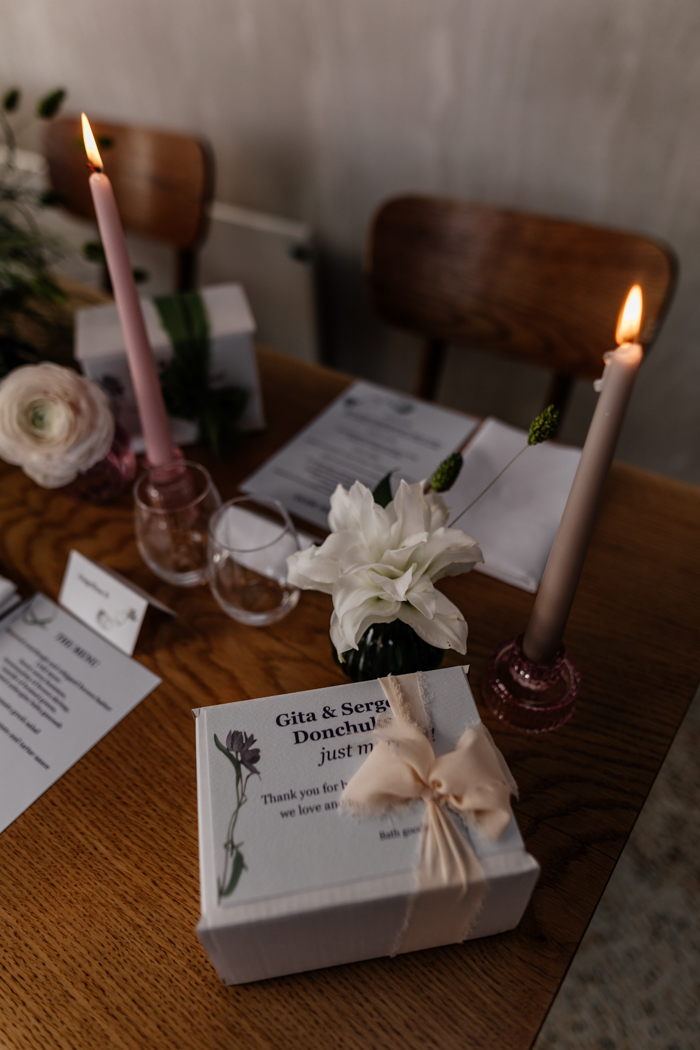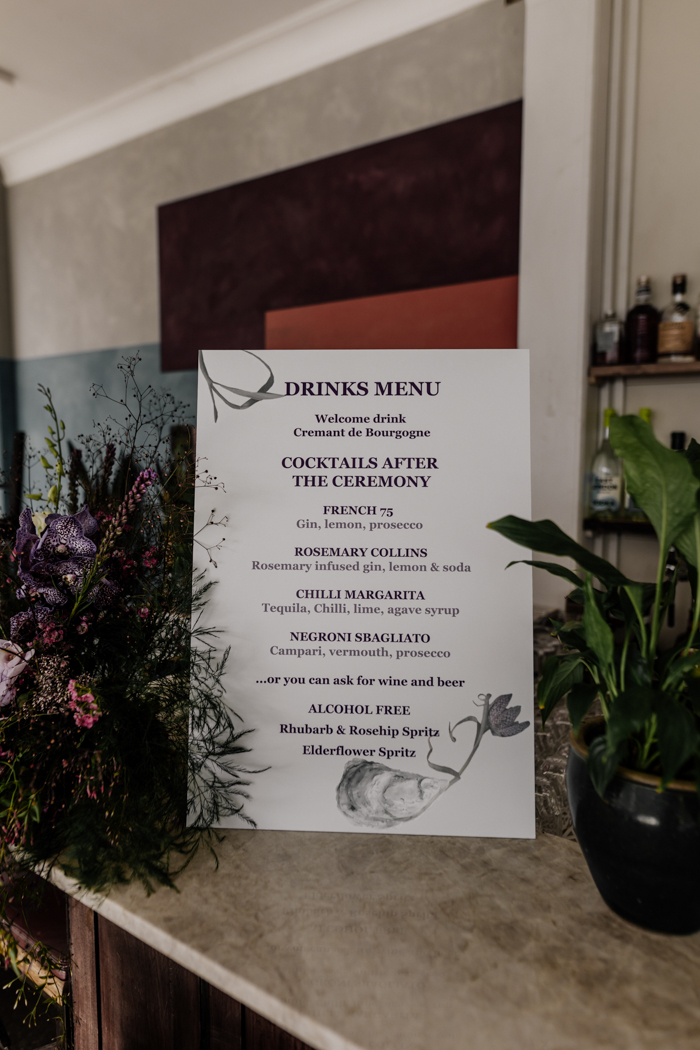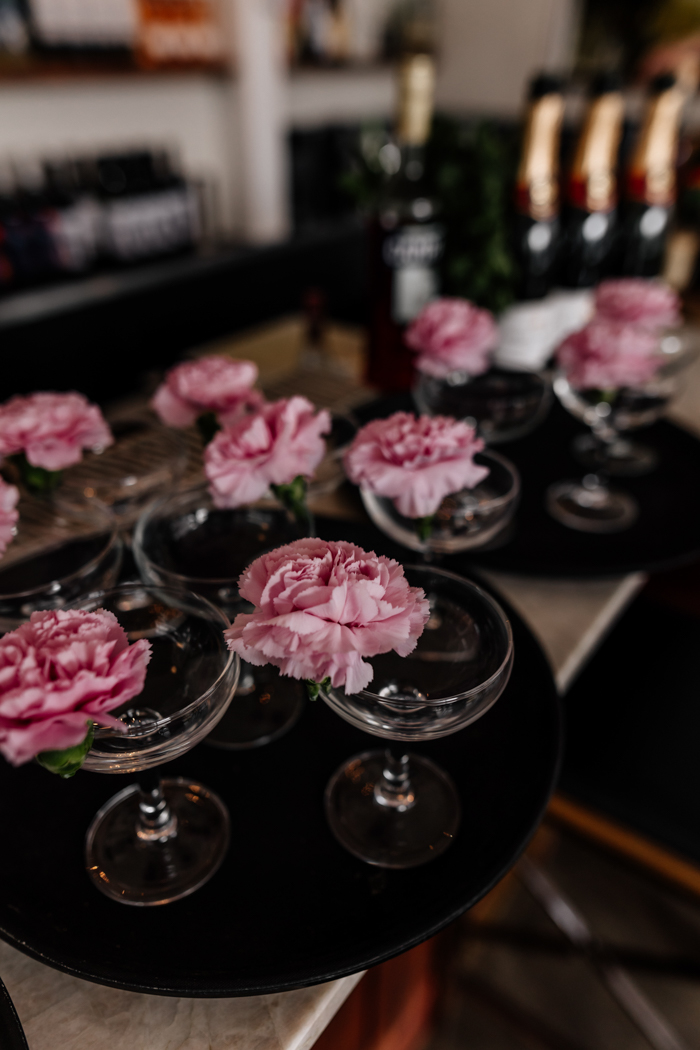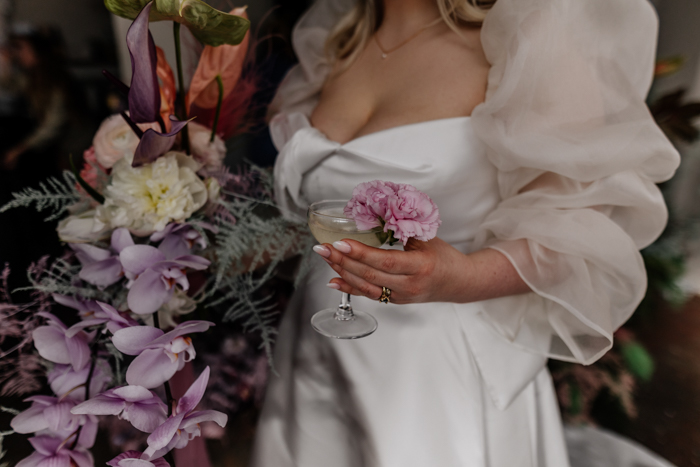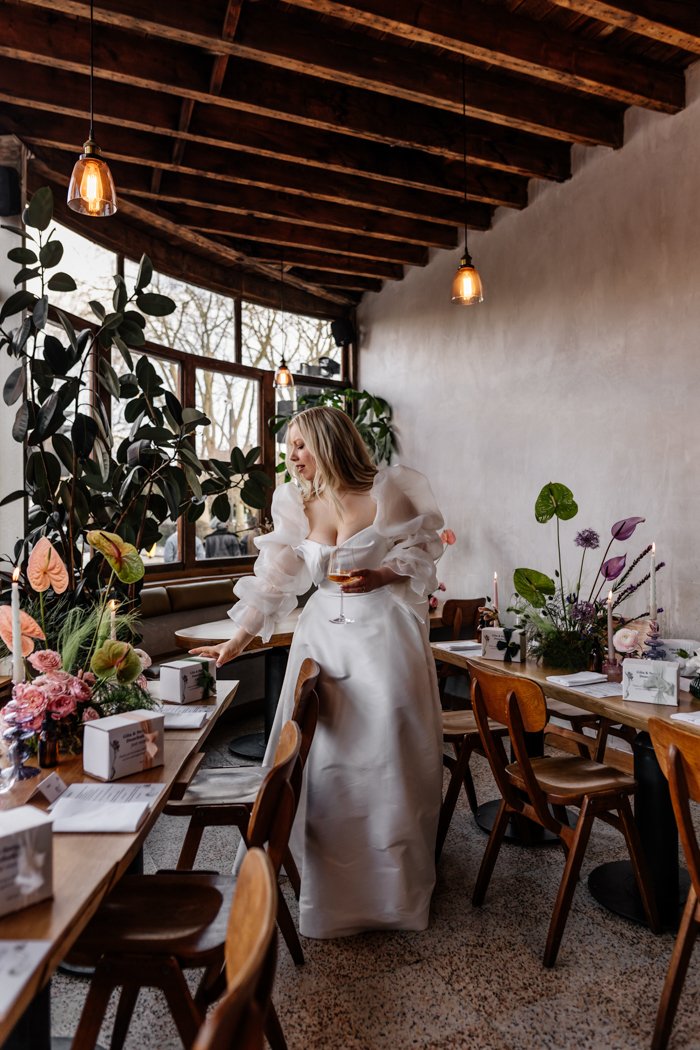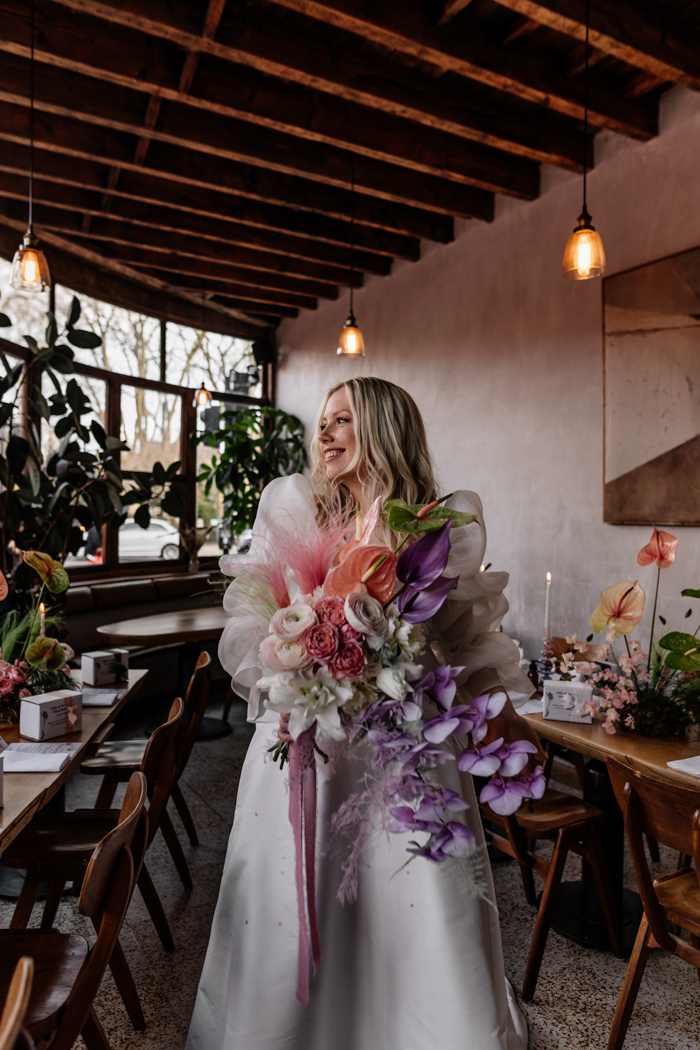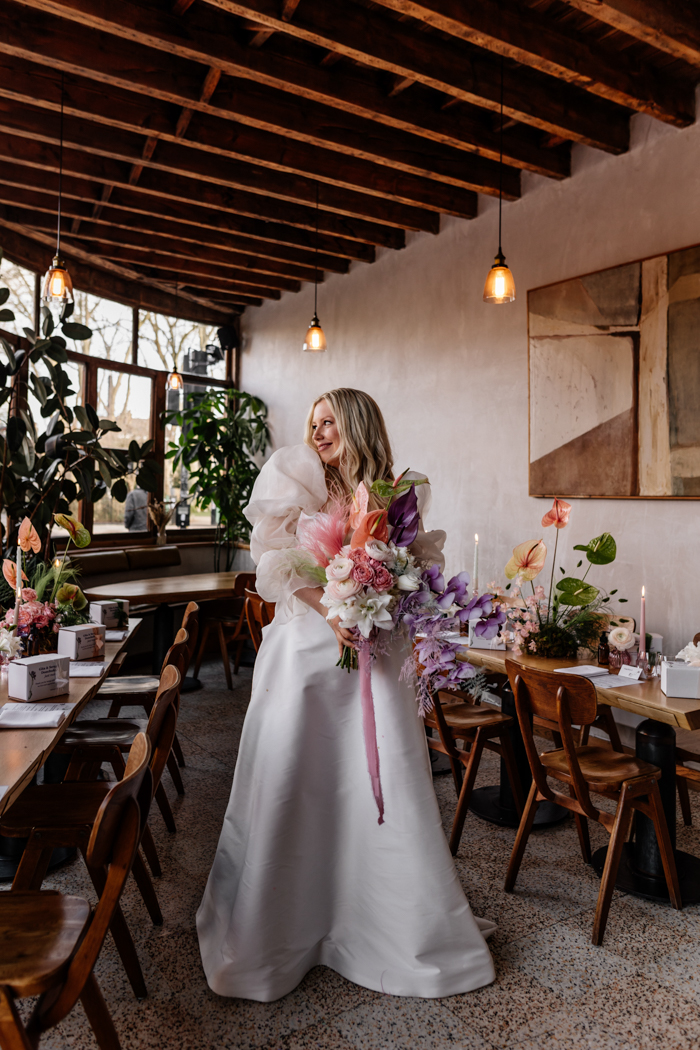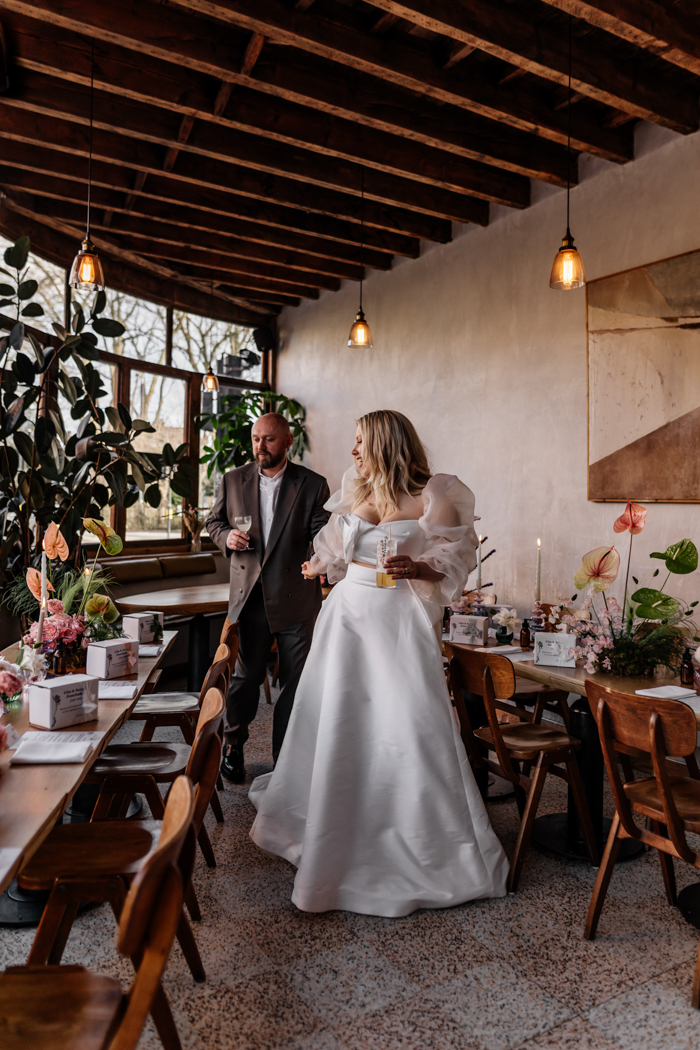 Having A Stylish Suit Made That The Groom Can Rewear
Sergei hates classic suits and wanted perfectly sitting trousers and a double-breasted blazer. We couldn't find anything like that in the shops, so we got a custom-made one, which was the best decision. It was also important for Sergei that he would be able to wear a suit after the wedding, so it needed to be not too official and strict. As the suit was very relaxed and a bit oversized, Sergei combined it with chunky loafers by Alexander McQueen.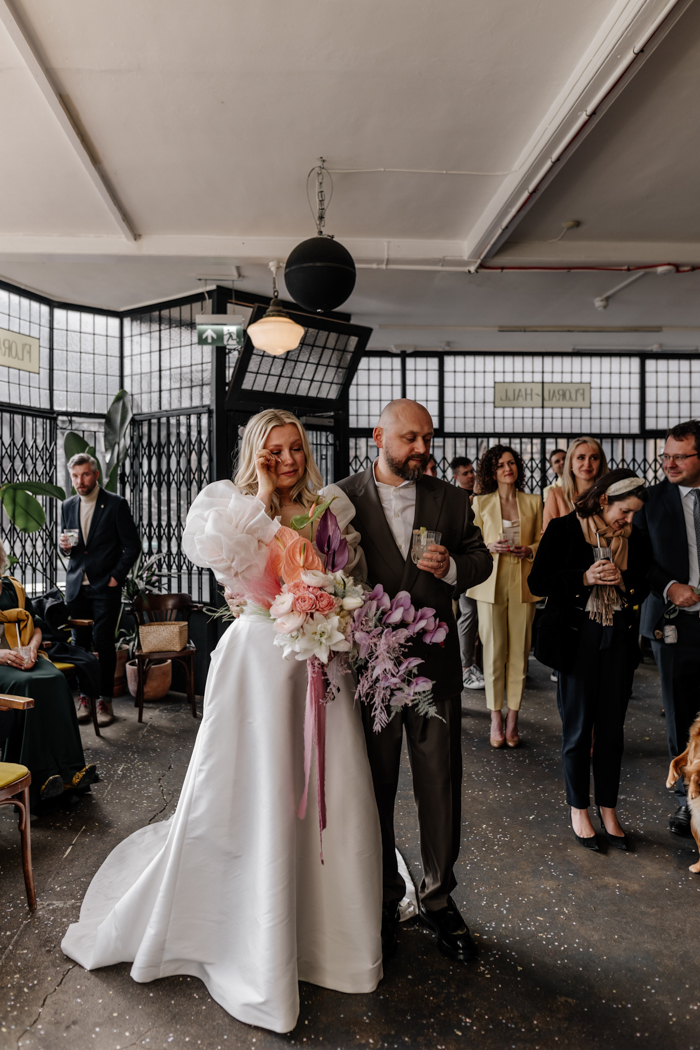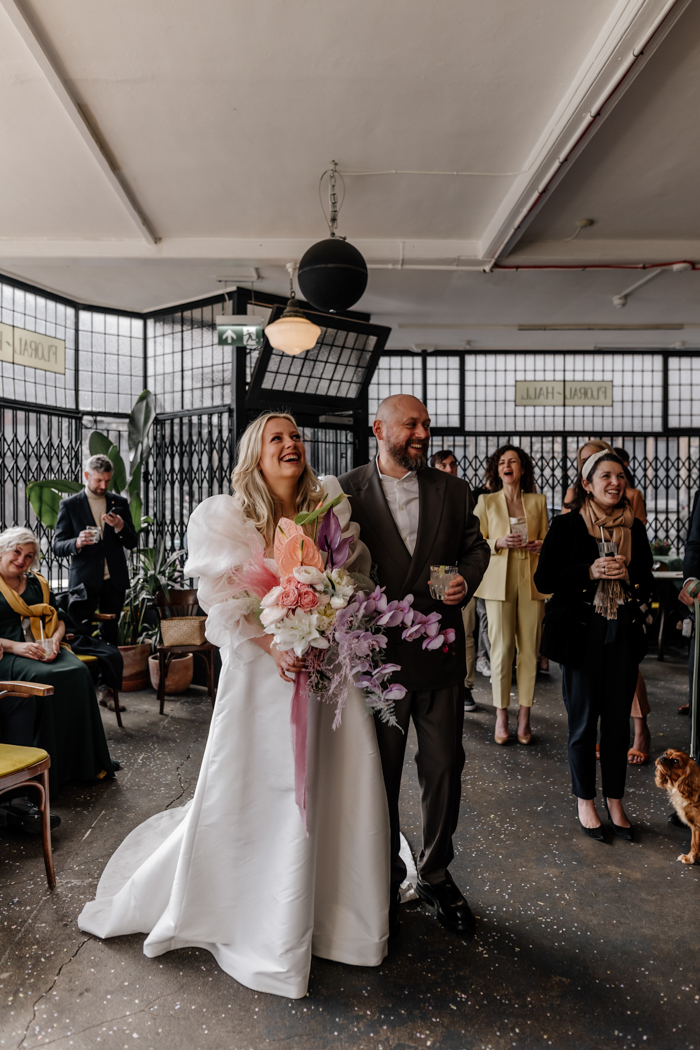 Advice From The Newlyweds
It was essential that we felt chill on our wedding day and didn't need to rush or worry about anything. We wanted to ensure we both enjoyed the day to the fullest and have our closest on board to share it with us. Our advice is to make your wedding day as you want, without compromising on anything you like. Celebrate the love loud and brave! Prioritize yourself and your partner. Please yourselves, not others. It is your wedding day. Make it extra special. Don't be afraid of color, unusual solutions, hot dance moves, and loud music.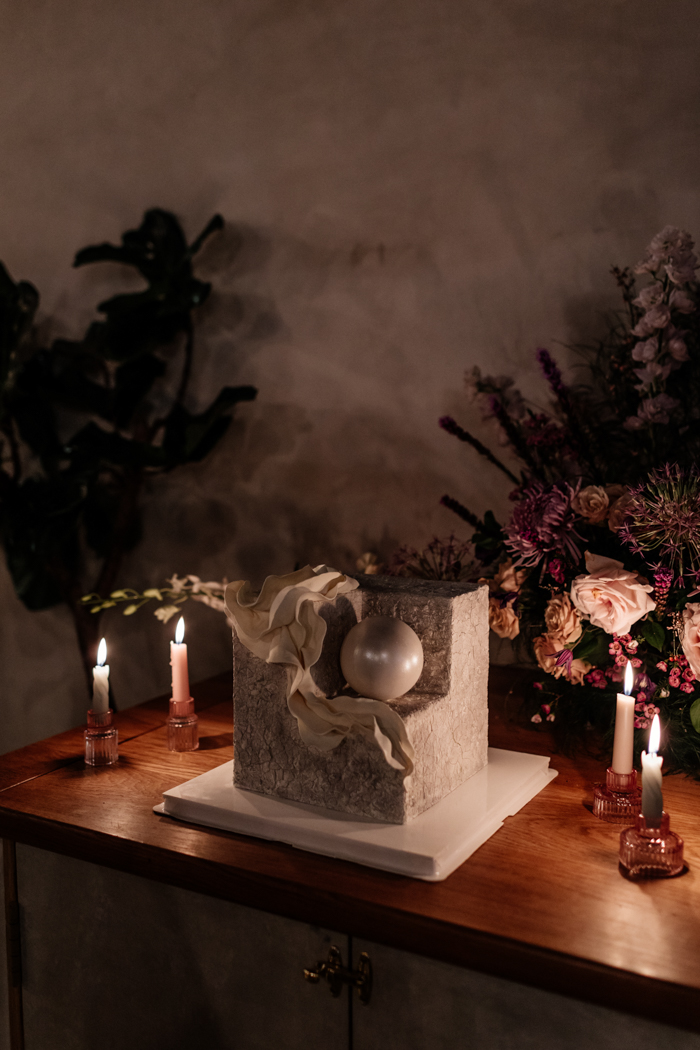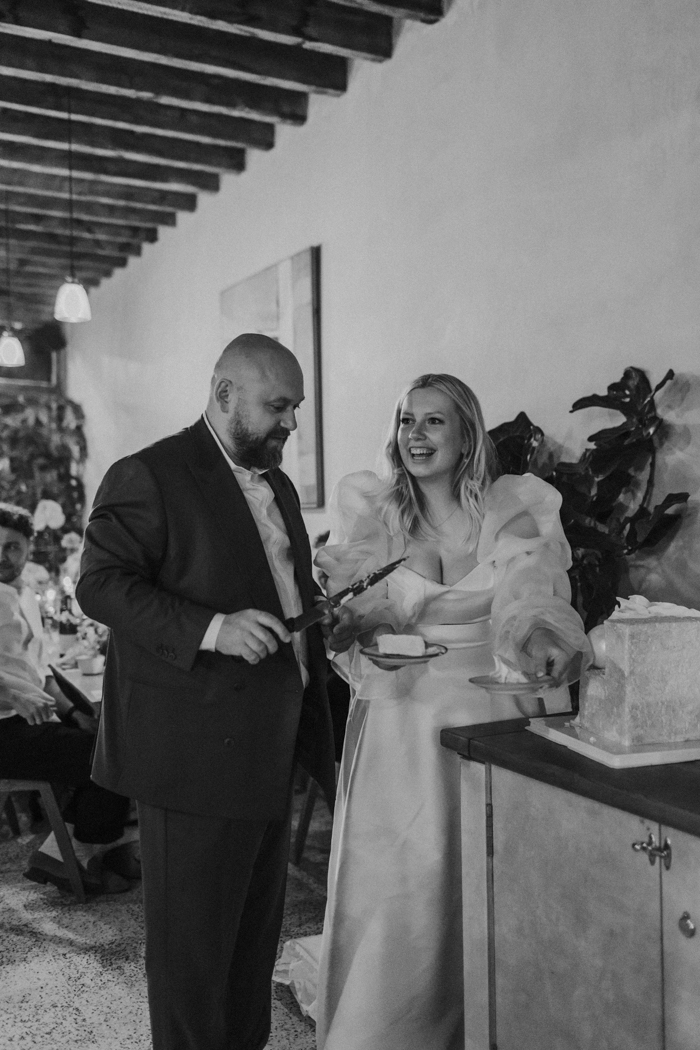 Congratulations to Gita and Sergei on their colorful and flower-filled Floral Hall wedding. And a big thank you to Epic Love Story for capturing every special moment and stunning detail of their beautiful modern celebration.
If you and your partner are planning to deck out your venue in florals galore, use our checklist as a guide. And with the right team of vendors by your side, there's no limit to creativity in achieving a stunning aesthetic that perfectly captures your wedding day vision.