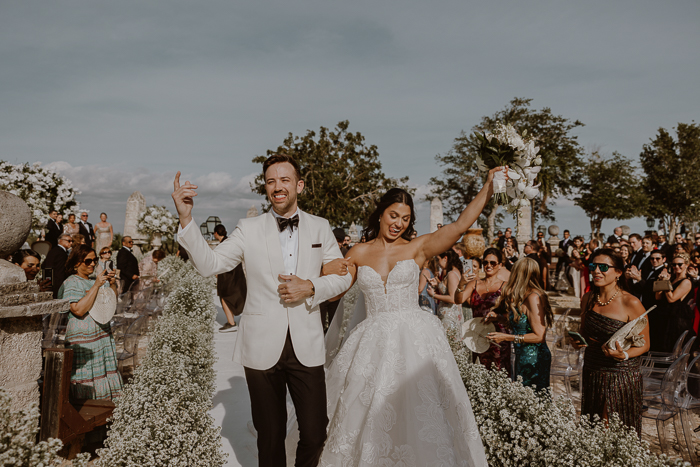 Annel and Brett really wanted a special celebration with their favorite people. So when the time came to tie the knot, they knew exactly where the ideal location would be. The bride's childhood summers in the Dominican Republic inspired her to share her culture with their loved ones, making a Casa de Campo destination wedding the perfect choice. While the couple's parents favored classic styles, the pair leaned towards more unique and whimsical. They challenged their wedding planners, asking them to mix these two different styles. Everything from welcome gifts to floral arrangements embraced an elevated tropical theme. It's safe to say that their big day turned out exceptionally well, surpassing their expectations!
Set against the backdrop of a lush garden overlooking the tropical landscape, their garden ceremony was overflowing with lush white florals, creating a stunning setting for their vows. The following opulent ballroom reception dazzled with its show-stopping decor, elegant chandeliers, and dramatic lighting. The celebration was elevated further with the addition of fireworks and a shower of confetti, setting a tone of grandeur and festivity.
The couple truly went above and beyond to create an unforgettable wedding for their loved ones. Fortunately, we have stunning photos captured by the talented Juenbug member Ana Hinojosa, showcasing every special moment from this remarkable Casa de Campo destination wedding. And you can find all the lavish tropical wedding inspiration with just a scroll.
The Couple:
Annel and Brett
The Wedding:
Casa de Campo, La Romana, Dominican Republic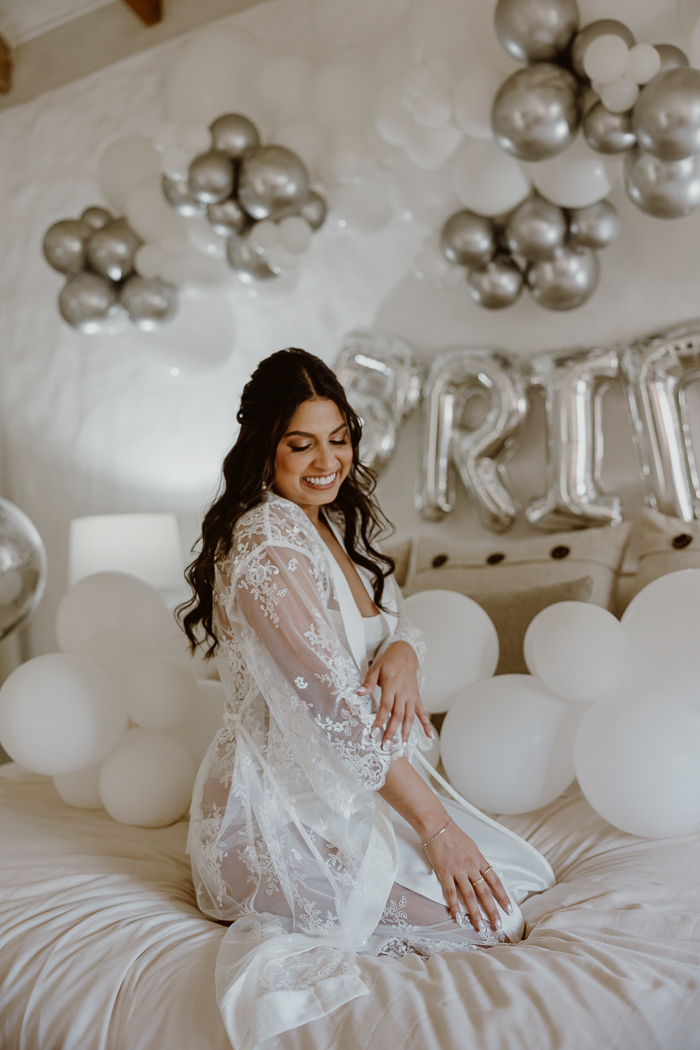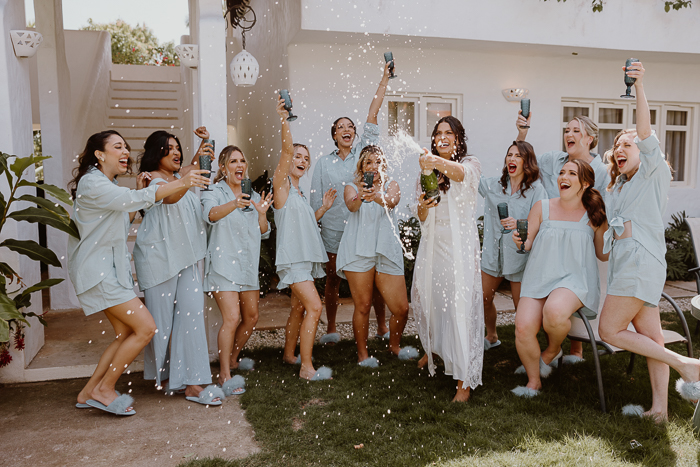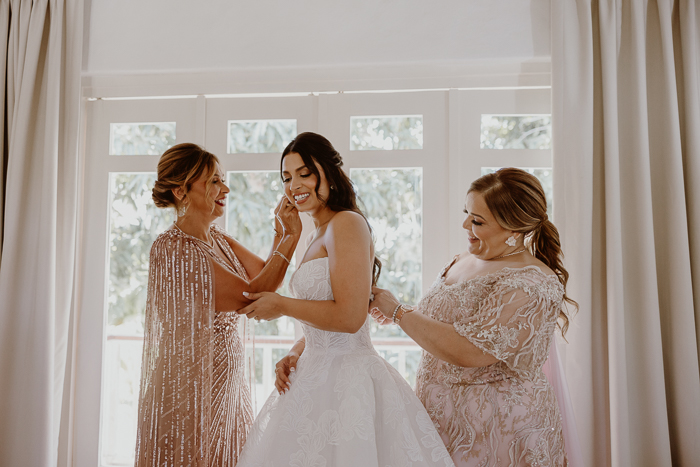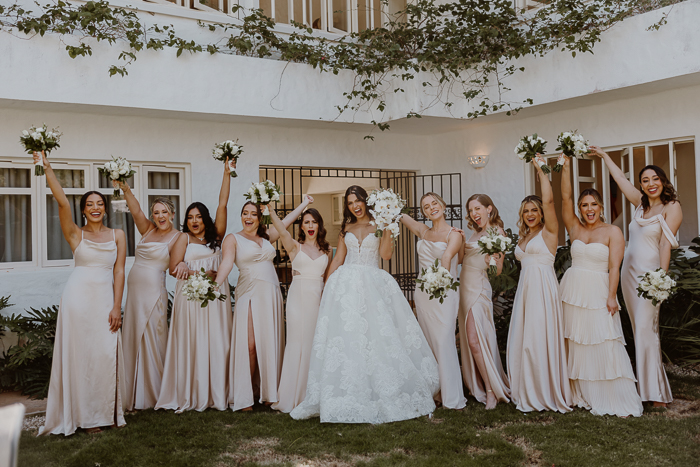 Recommended Reading: The Best Places To Buy Bridesmaid Dresses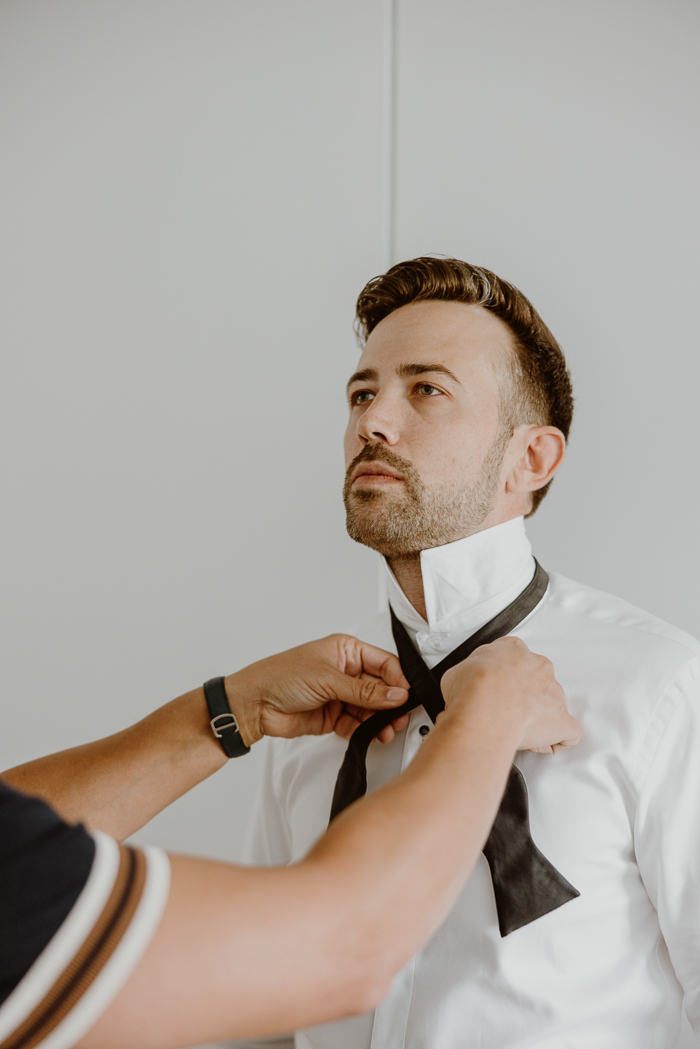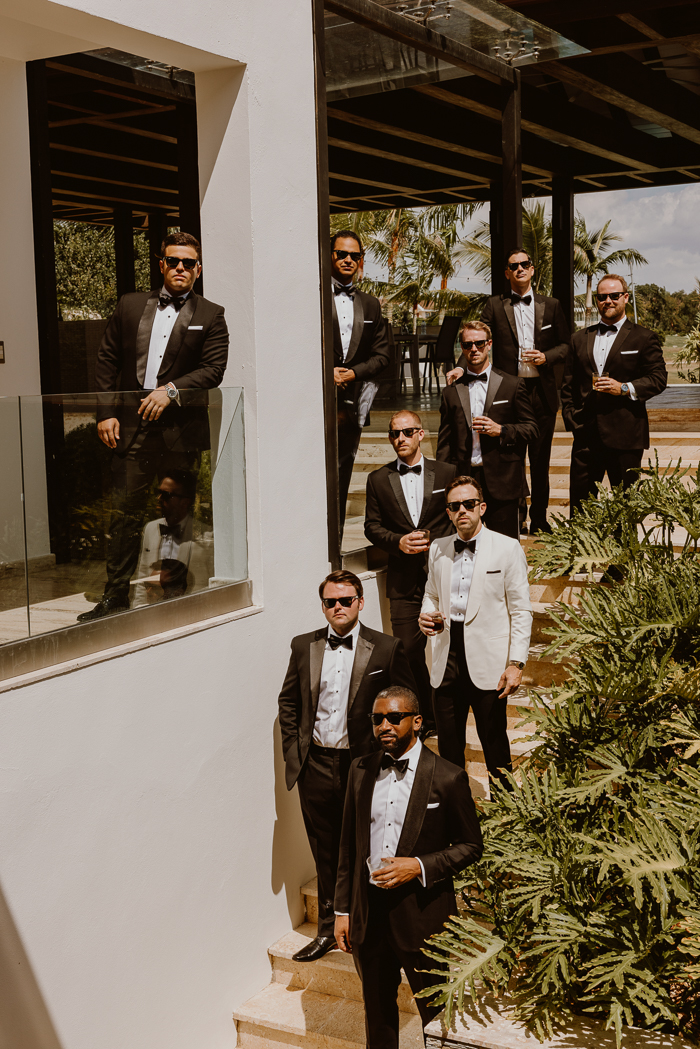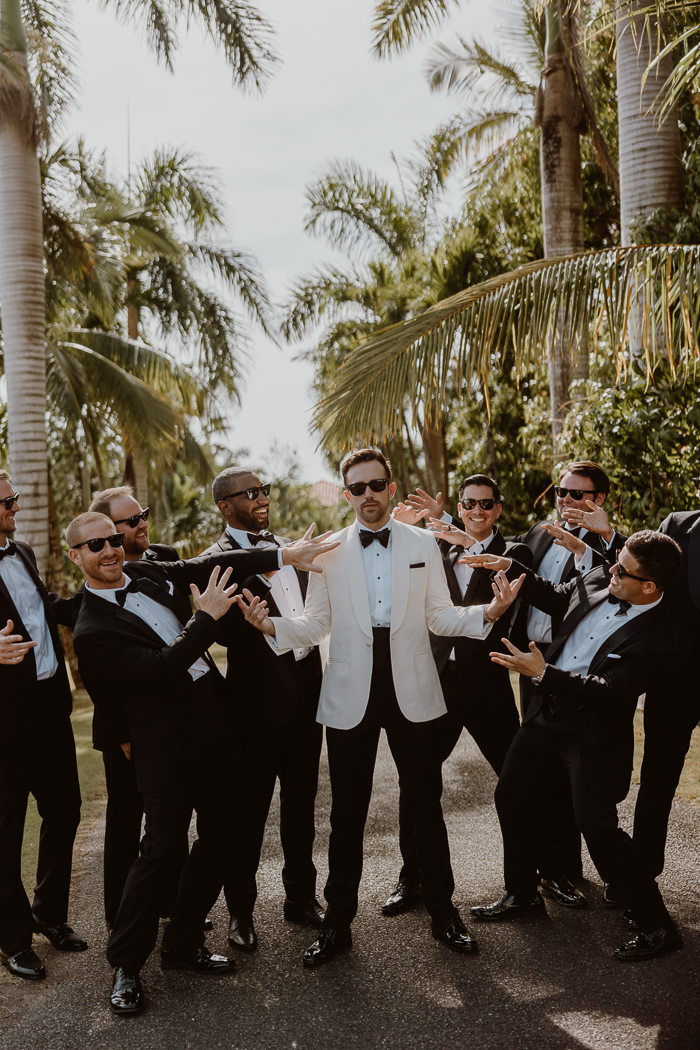 Recommended Reading: Unique Groom Style Ideas For The Well Dressed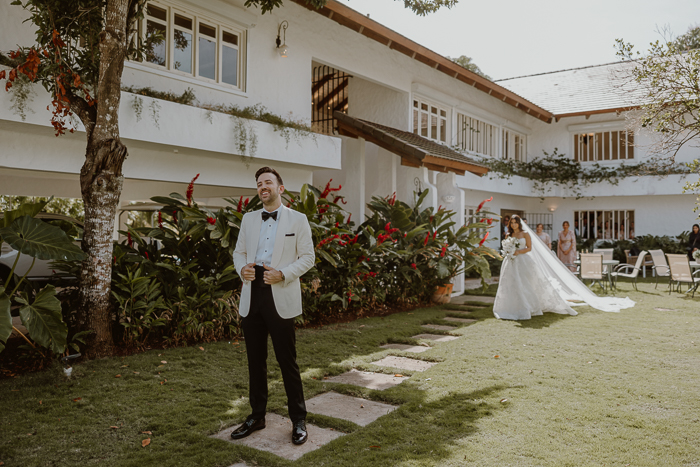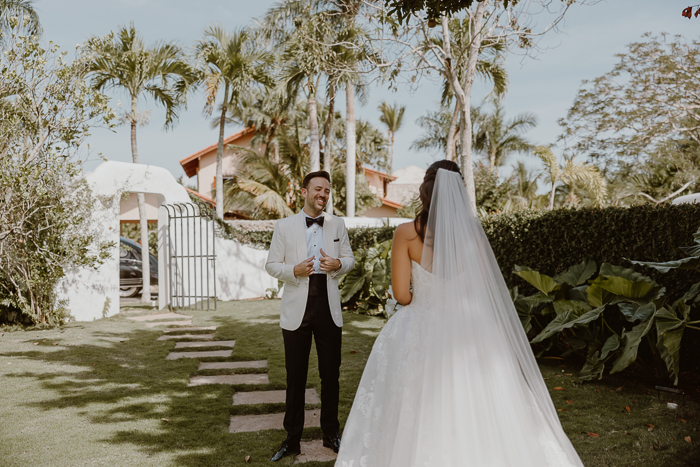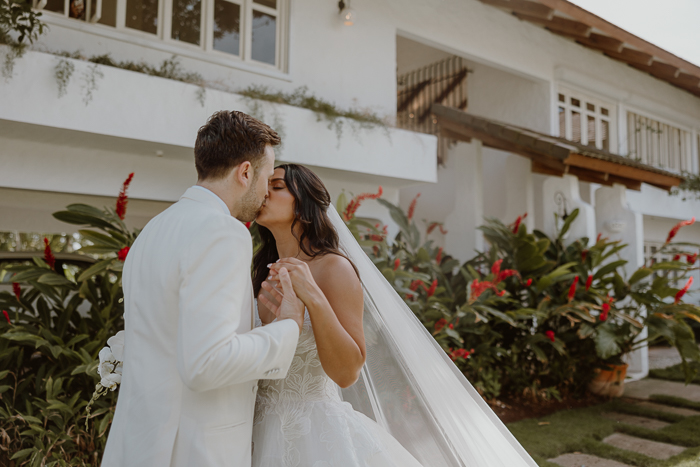 Why They Decided to Have a Casa de Campo Destination Wedding
I spent the summers of my youth in the Dominican Republic and wanted to share my culture with my husband, friends, and future family. Casa de Campo was the perfect venue that tied in a romantic Mediterranean-style village with the vibrant personality of the Dominican Republic. My parents have a classic sense of style, while my husband and I are drawn to more whimsical and unique looks, so we challenged our wedding planners to blend the two concepts. And because of the wedding's location, everything from the arrival gifts to the flower arrangements had roots in tropical flora.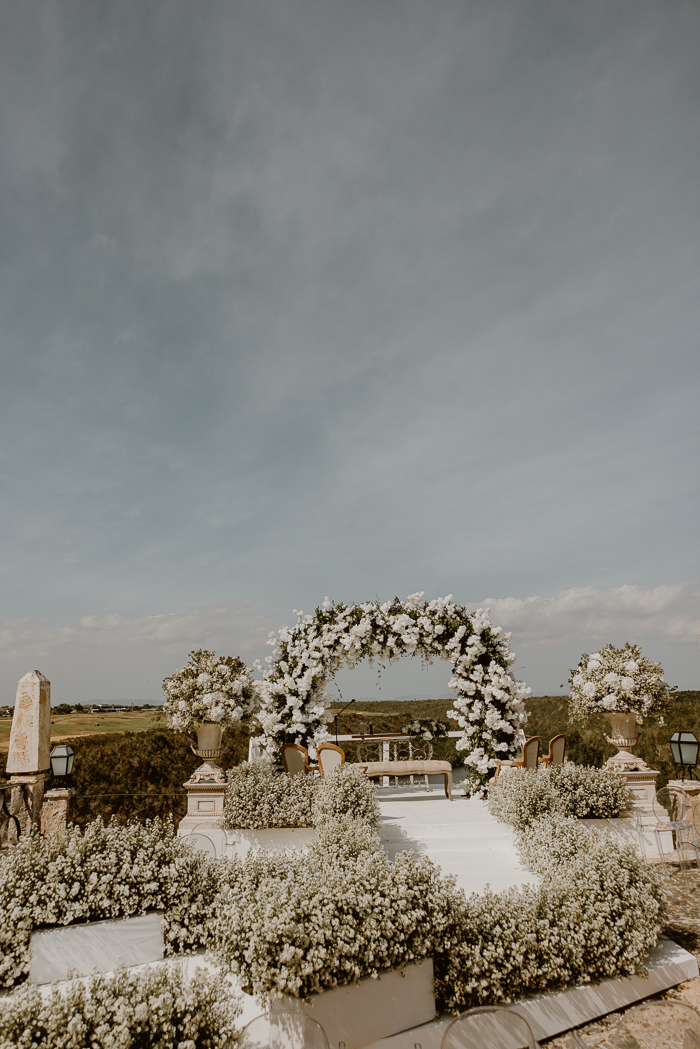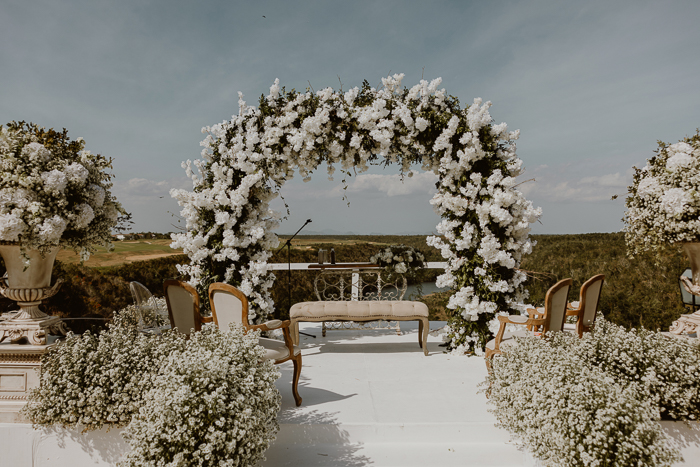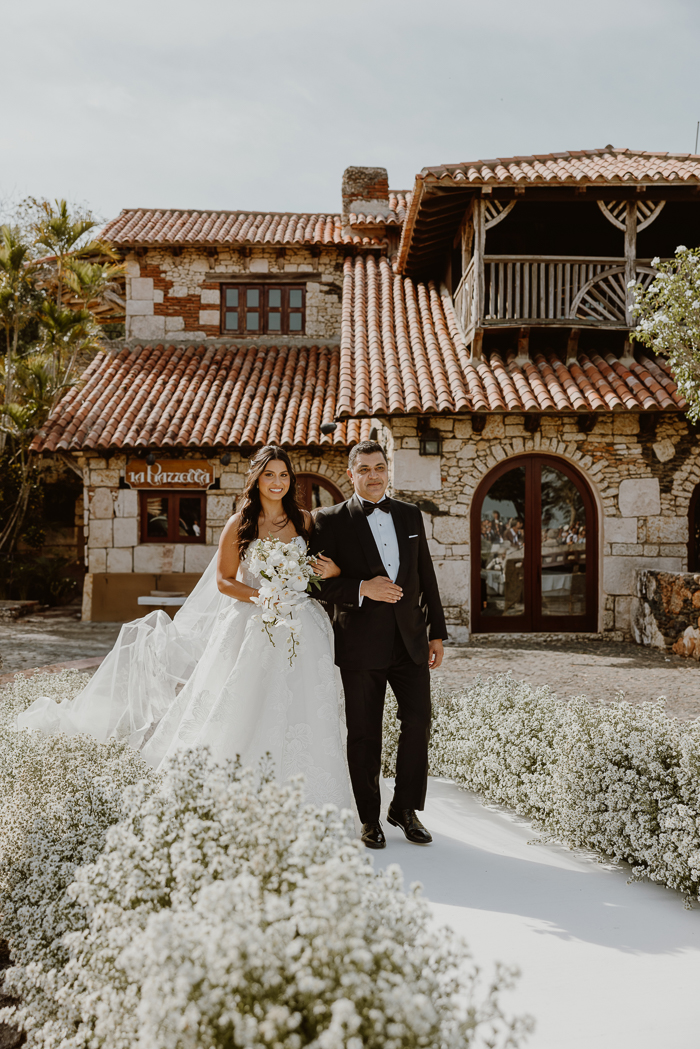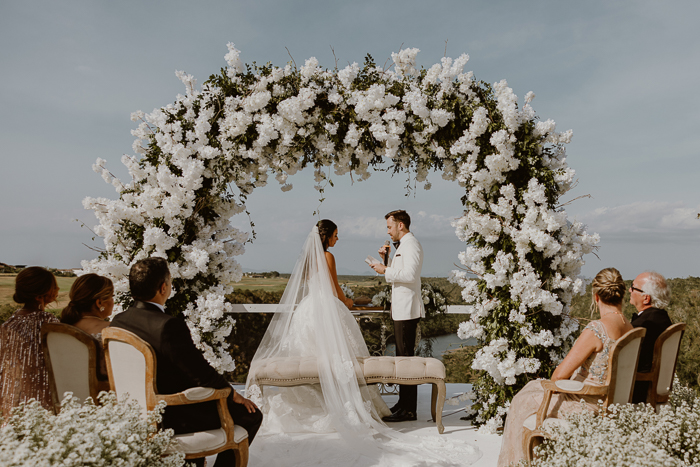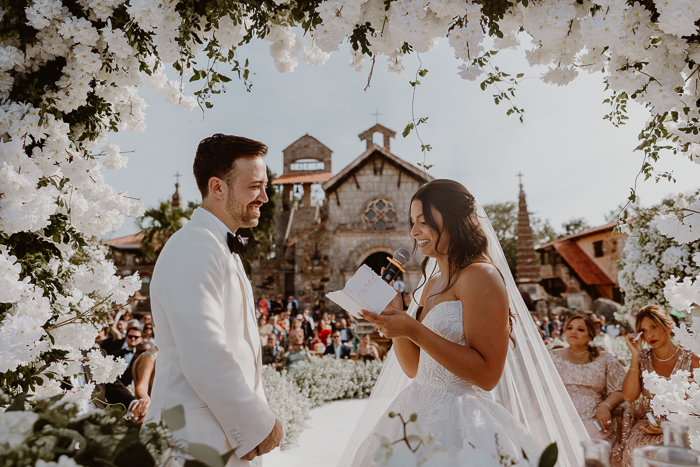 Recommended Reading: Get Inspired By These 30 Touching Wedding Vows Examples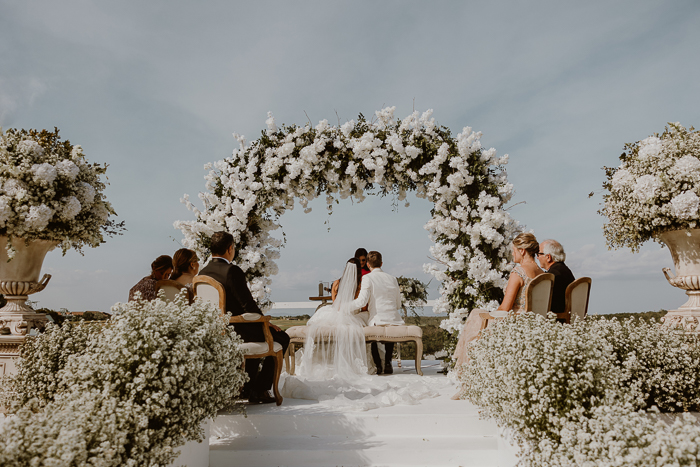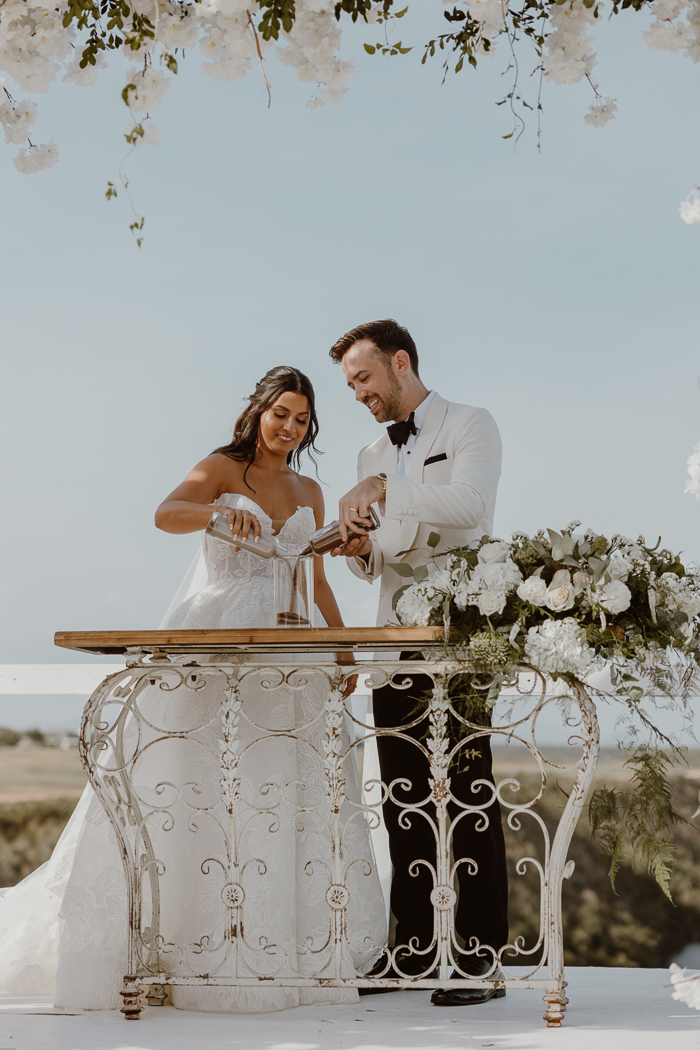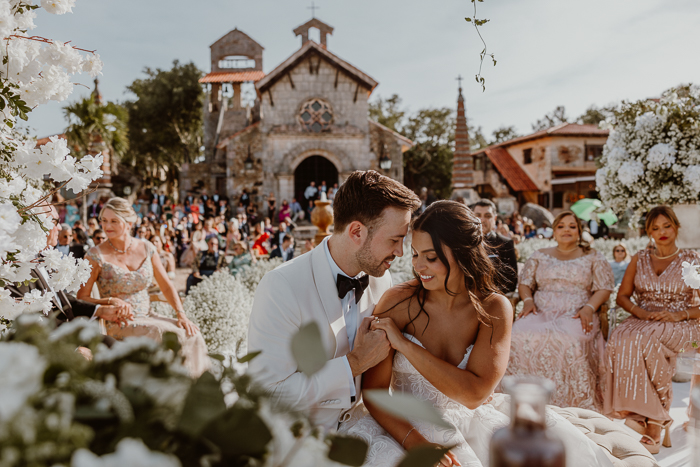 The Best Moments of Their Casa de Campo Destination Wedding
Brett: Reading my vows to Annel. Living a moment I had thought about for quite some time was surreal. The sensation of the experience is hard to put into words—it may be best described as a natural high. I was buzzing.
Annel: Being in a room surrounded by our friends and family. I loved that no matter where I looked, my eyes locked with someone I adore and cherish. The air radiated with love, and my cheeks were sore from smiling that day.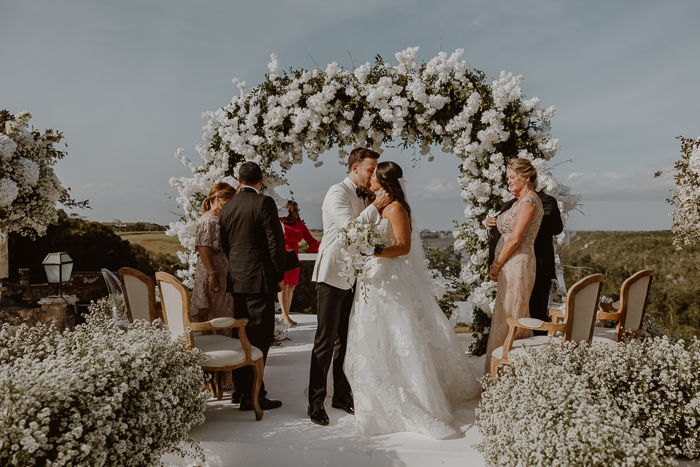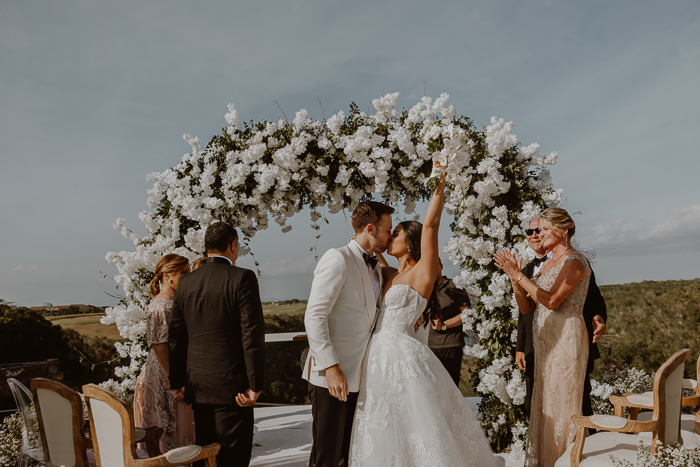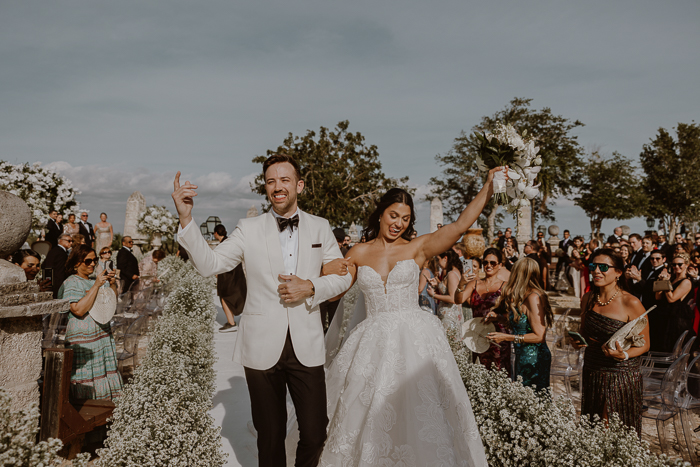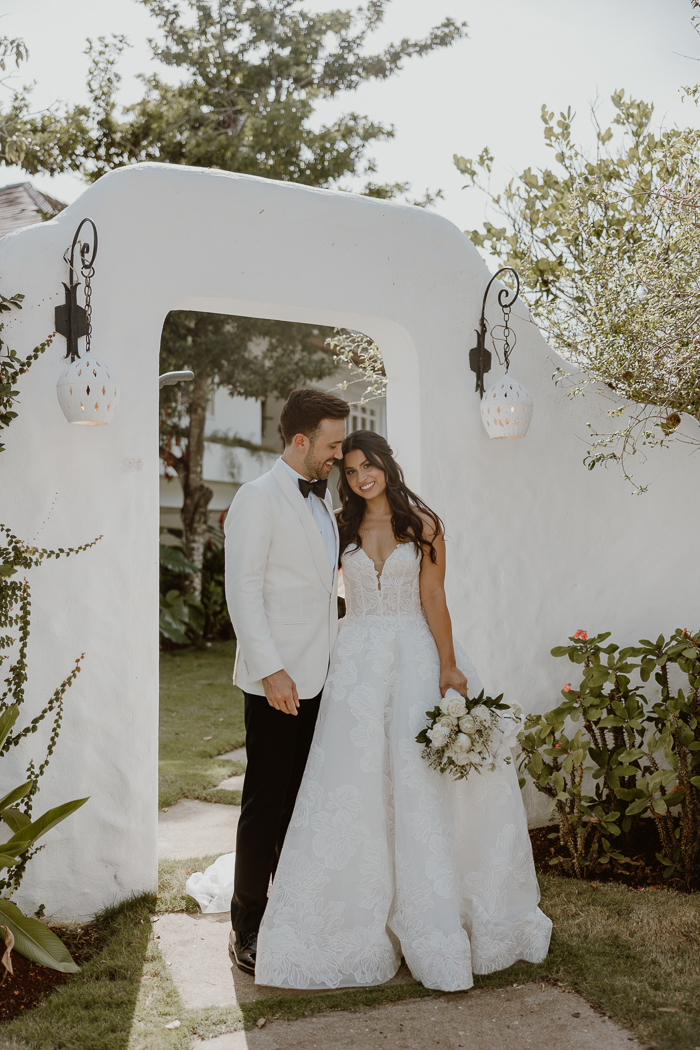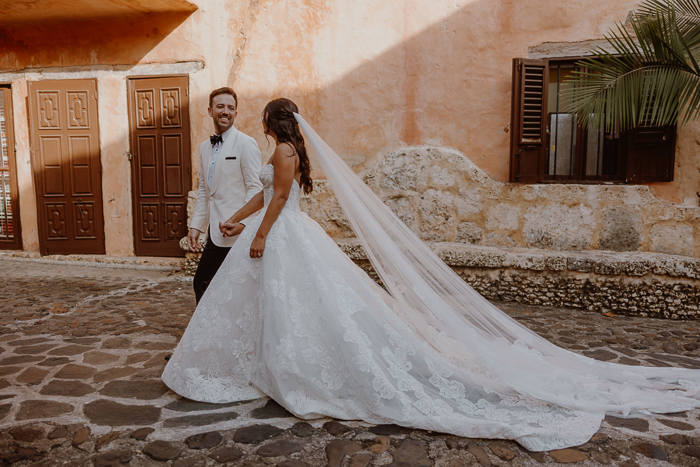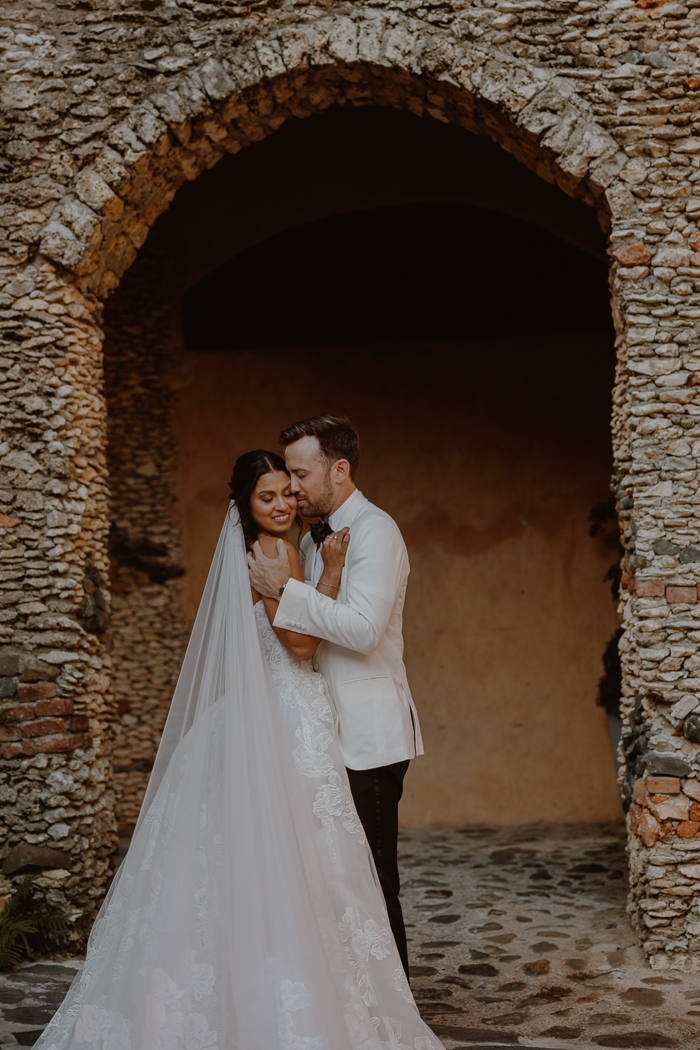 Stand-Out Vendors That Made Their Special Day Surpass Their Expectations
All our vendors stood out in their own way, but we must shout out our wedding planning team for executing a wedding that surpassed our wildest dreams. We had four events for our wedding weekend, and they executed each with ease and a smile. Their attention to detail made each night so memorable and stress-free. Our photographer, Ana Hinojosa, was also a dream to work with. She is a force of positive energy that made our wedding day so special. We trusted her eye and direction. It was nice to enjoy our day and have complete confidence that she would capture all the emotions and everything in between.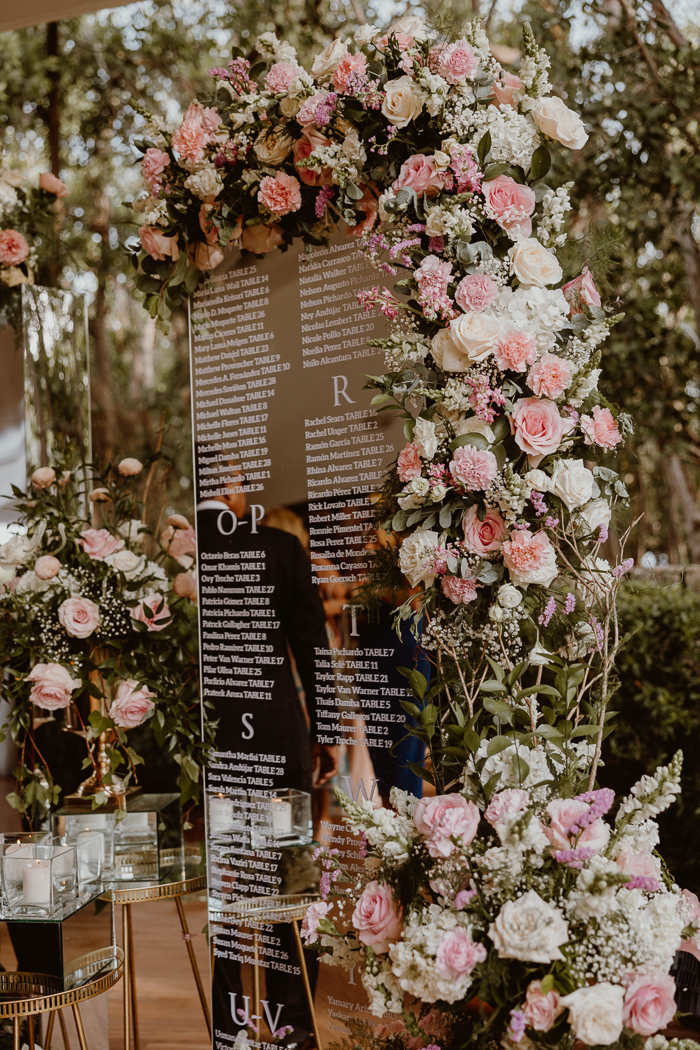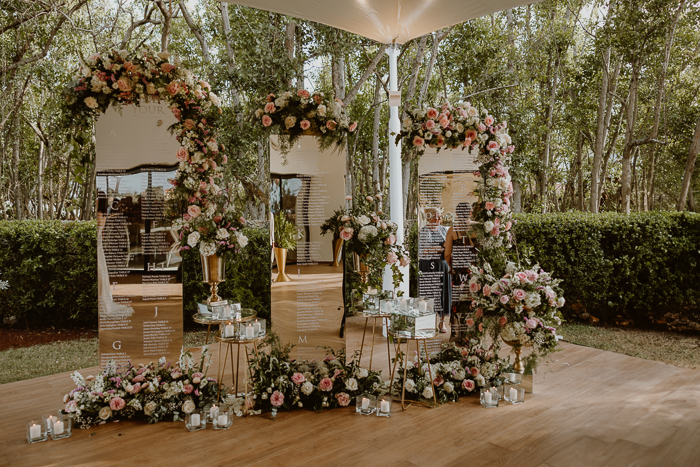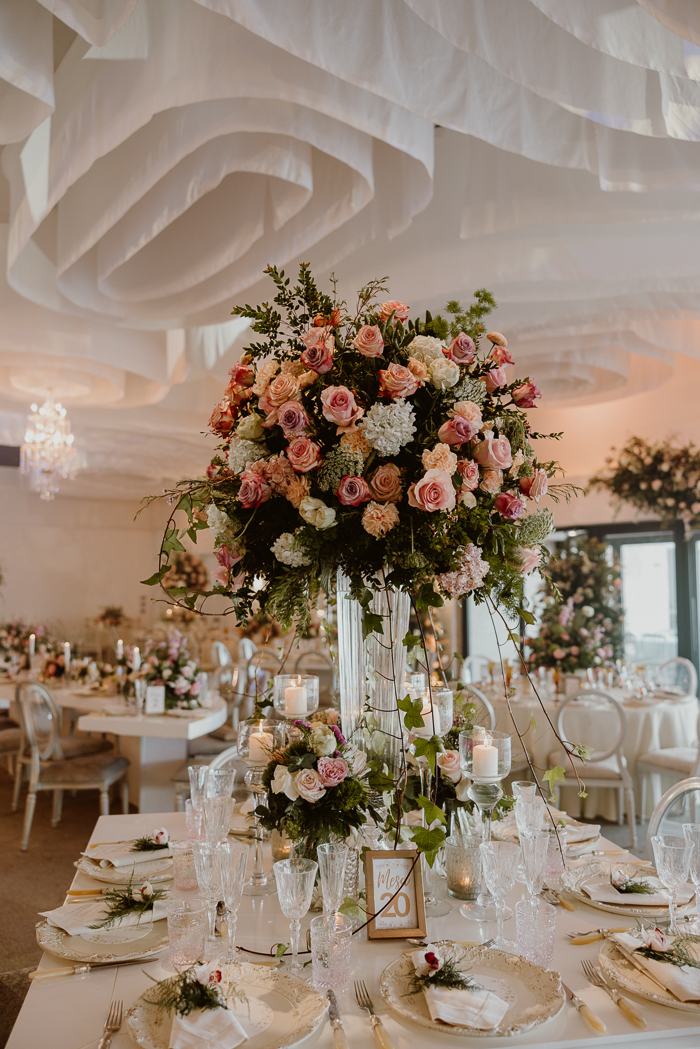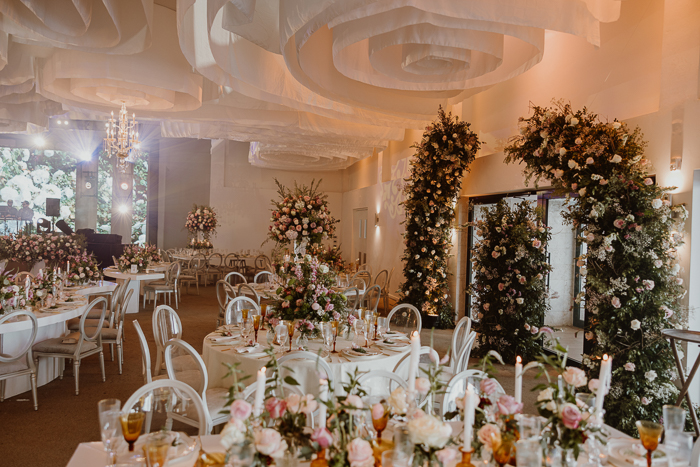 Recommended Reading: Elevate Your Reception Decor With These Wedding Table Settings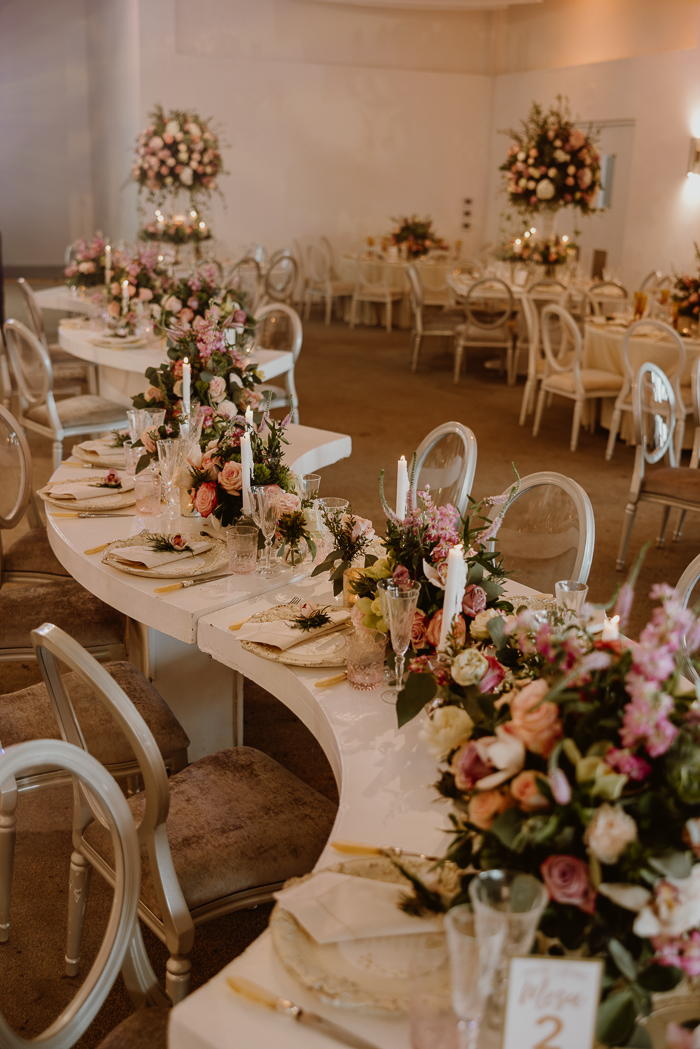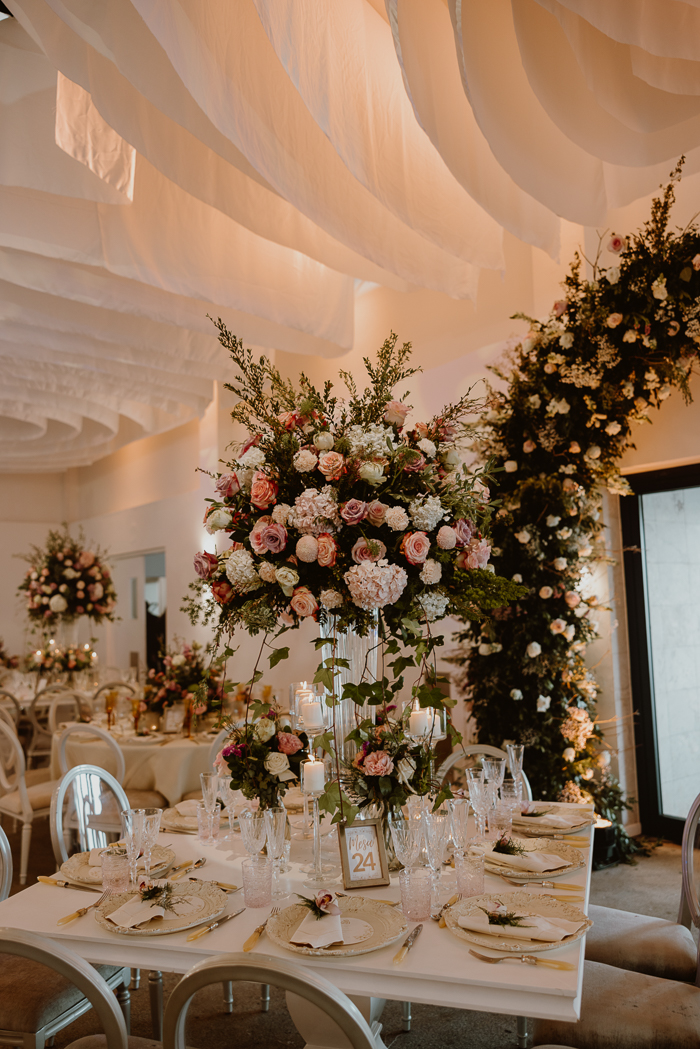 Going Above and Beyond to Ensure Their Guests Have a Fantastic Wedding Weekend
For a destination wedding like ours, you're designing a vacation experience for your guests. Anytime you can make life easier for them, it's worth it. Casa de Campo was perfect for this since it feels like its own dreamy community away from the stress of Uber rides and bustling city life. We're so proud of creating a memorable experience for both us and our guests. Everyone who came to celebrate our love took valuable time out of their schedules to do so, and we are glad that they all had the life of their lives (as did we!).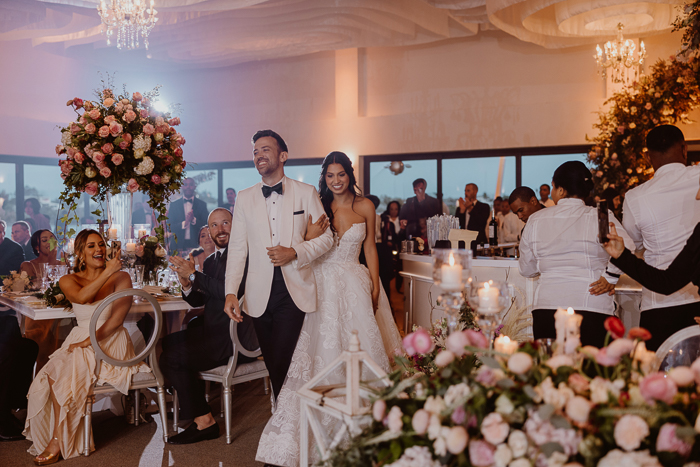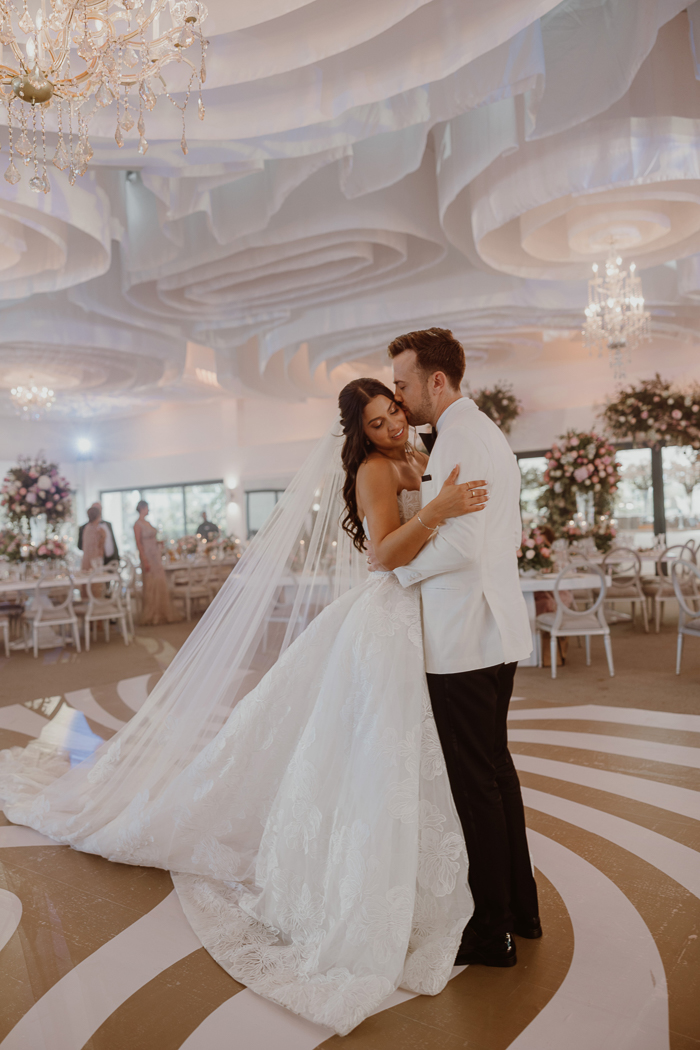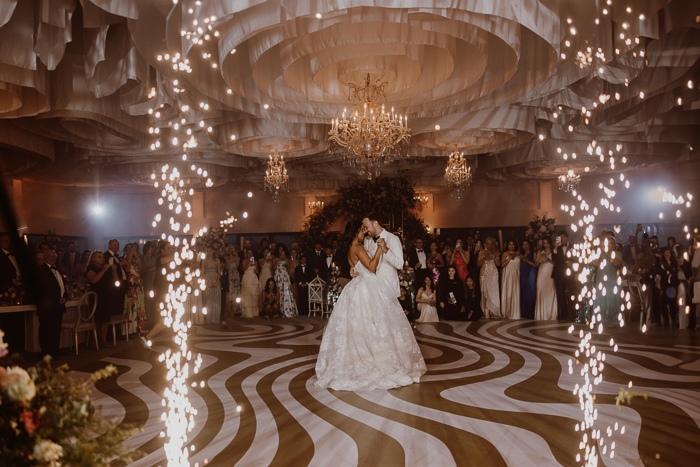 Recommended Reading: From DJs to Fireworks: The Best Wedding Entertainment Ideas to Consider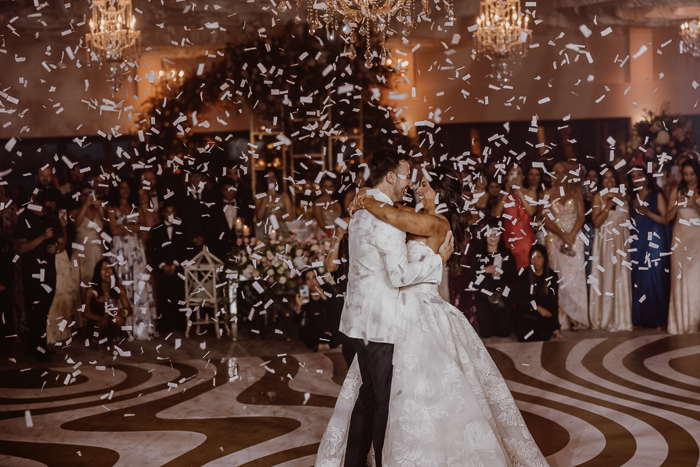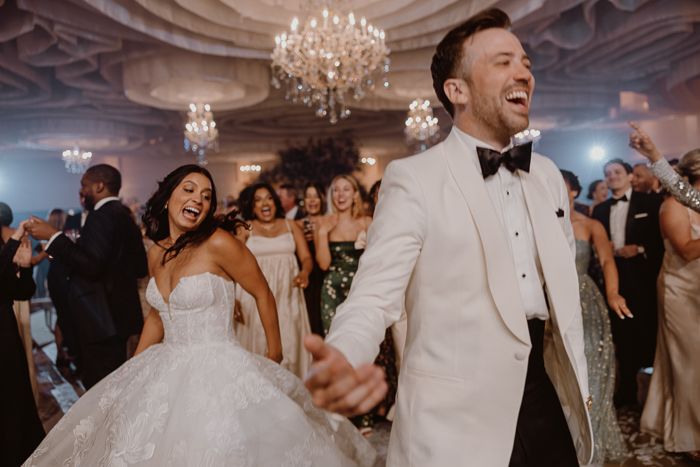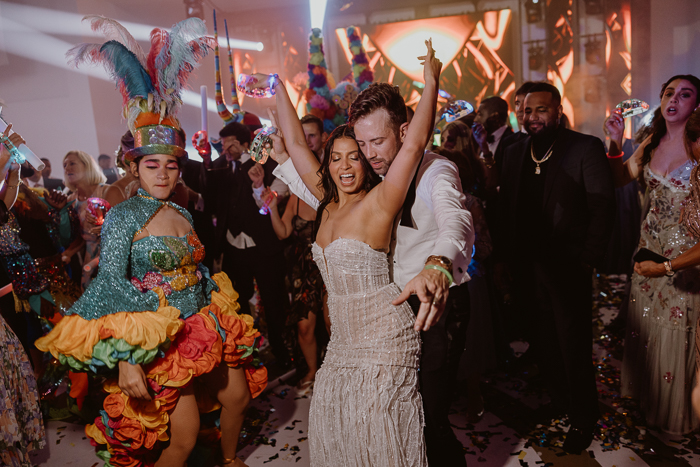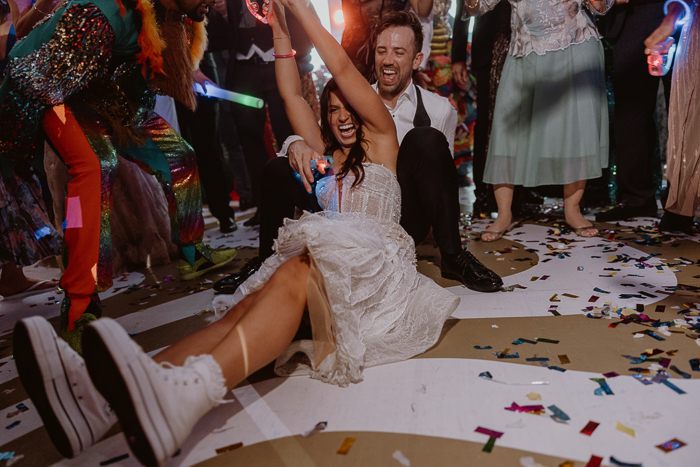 Congratulations to Annel and Brett on their unforgettable Casa de Campo destination wedding. And big thanks to the talented Ana Hinojosa for beautifully capturing every meaningful moment that made this celebration truly remarkable. If you'd like to explore more of her work, don't forget to visit her portfolio in our directory of the best wedding photographers from around the world.
Having taken a glimpse through these stunning images, you're probably feeling inspired to start planning your dream getaway celebration. The good news is you don't have to tackle it solo. We're here to support you with our comprehensive destination wedding planning guide and a directory of trusted vendors who can turn your dreams into reality.