Micaela and David's Palacio de Fronteira wedding beautifully celebrated their love. Set against a backdrop steeped in history, their big day flawlessly blended classic elegance with a bohemian twist. The atmosphere was set with an earthy color palette featuring organic elements and a delightful array of textures, creating a day that can only be described as magical.
With its stunning gardens, intricate architecture, and decorative fountains, their picturesque venue provided the perfect setting for their special day. Surrounded by family and friends, they exchanged heartfelt vows in a lovely setting adorned with beautiful arrangements of pampas grass and florals. As the day progressed, the reception came alive with centerpieces of blooms and dried foliage, effortlessly enhancing the bohemian vibe and harmonizing with the intricate surroundings.
Every aspect of the wedding was carefully planned, creating an inviting atmosphere and a dreamy aesthetic that enchanted everyone. Fortunately, Claudia Robson was there to capture every moment, preserving the memories for a lifetime. As you scroll, prepare to be transported to this magical setting and gather inspiration for your own boho-inspired outdoor celebration.
The Couple:
Micaela and David
The Wedding:
Palacio de Fronteira, Lisbon, Portugal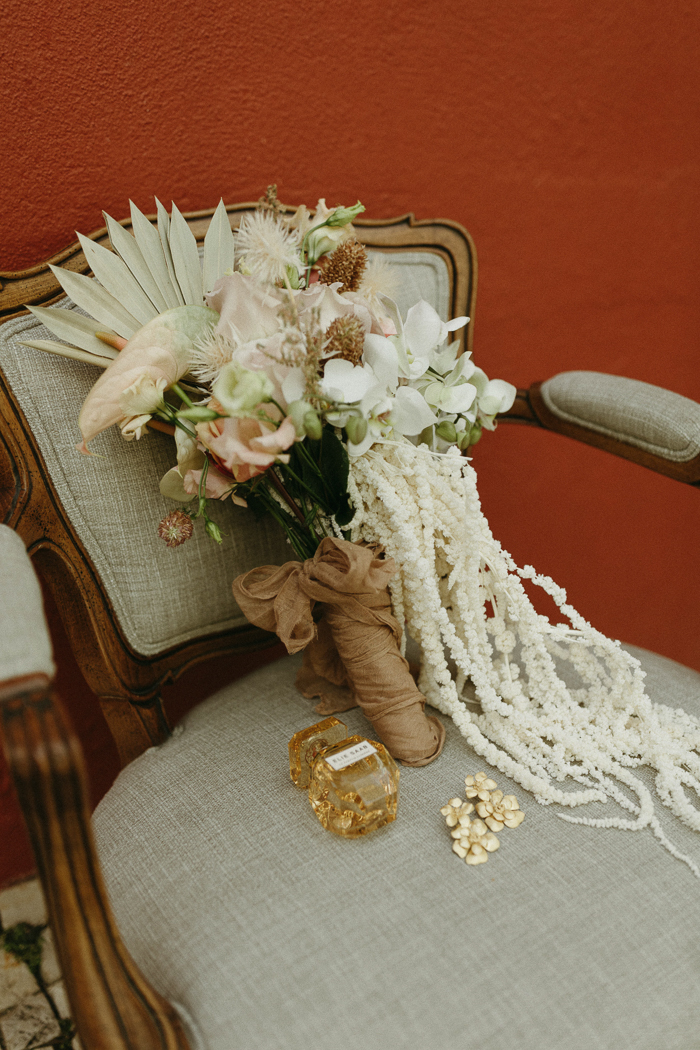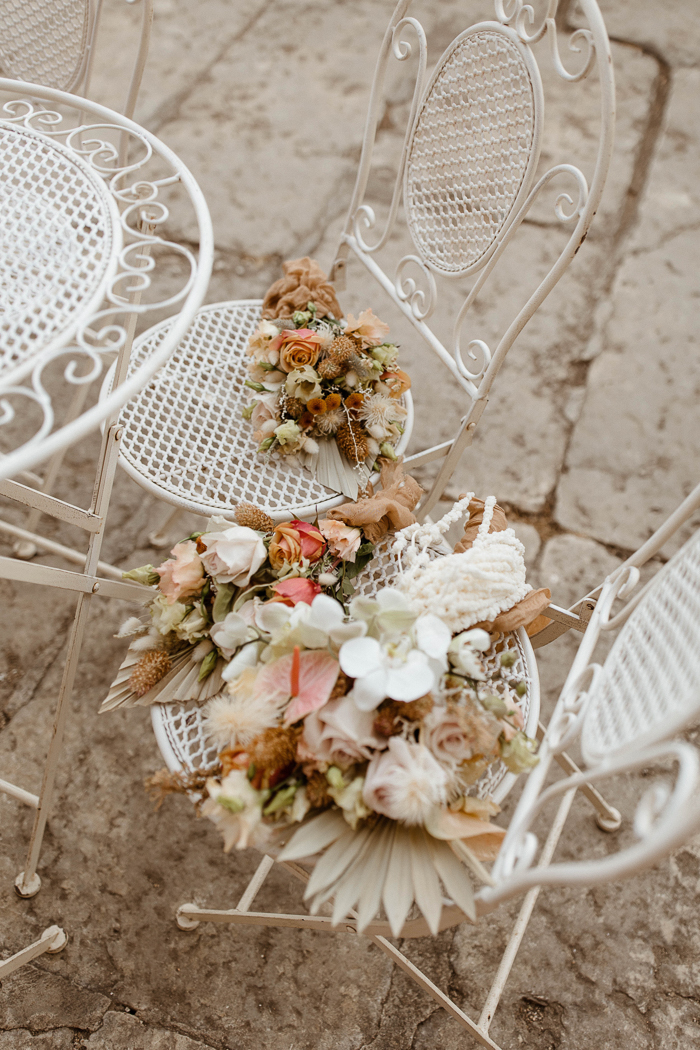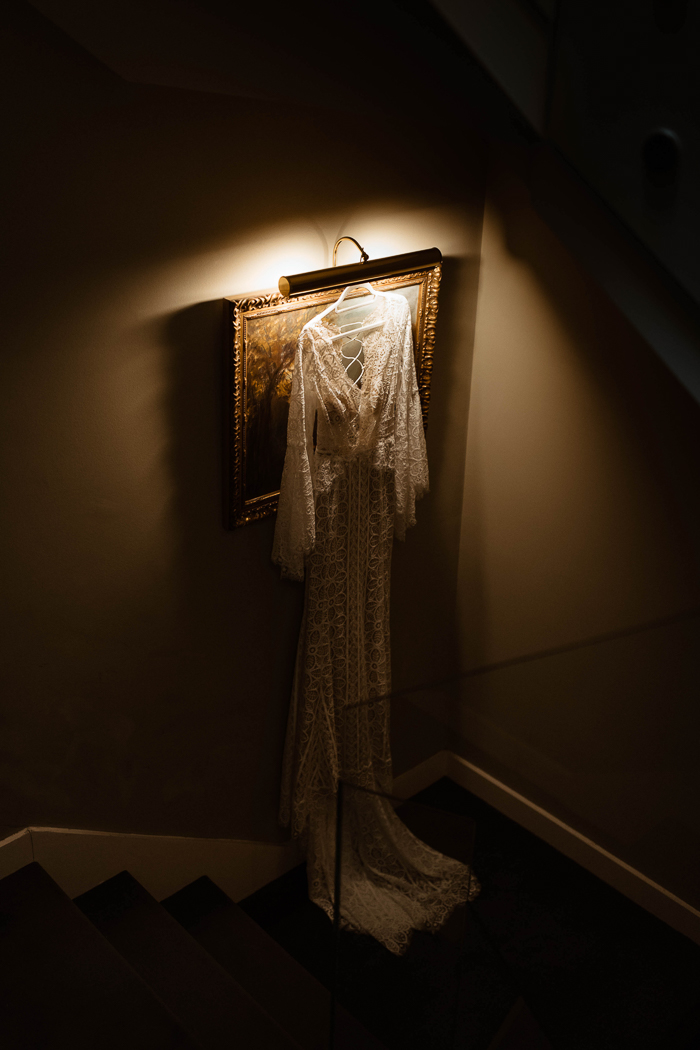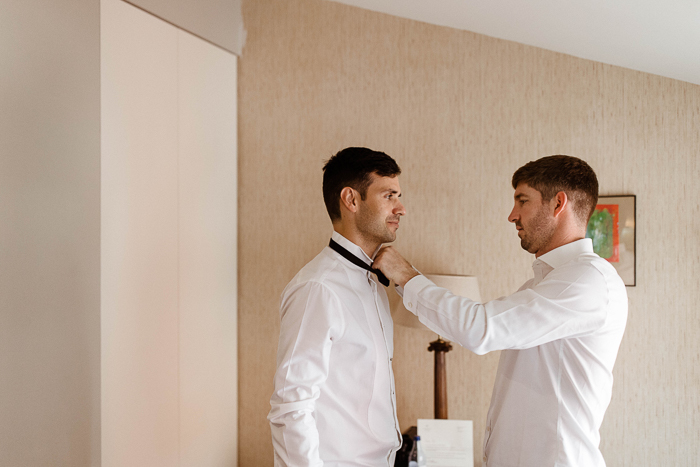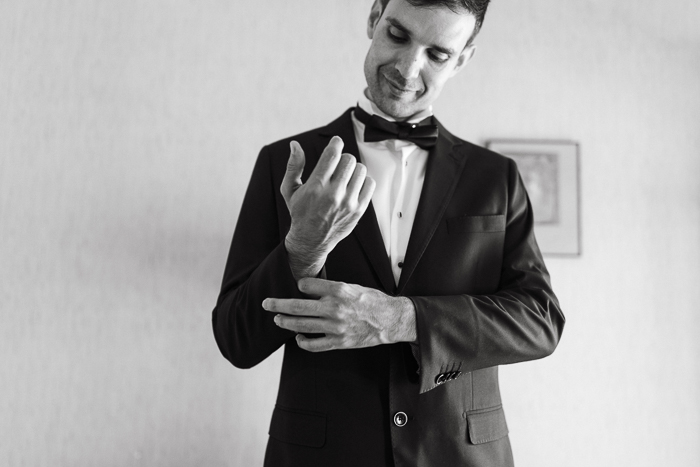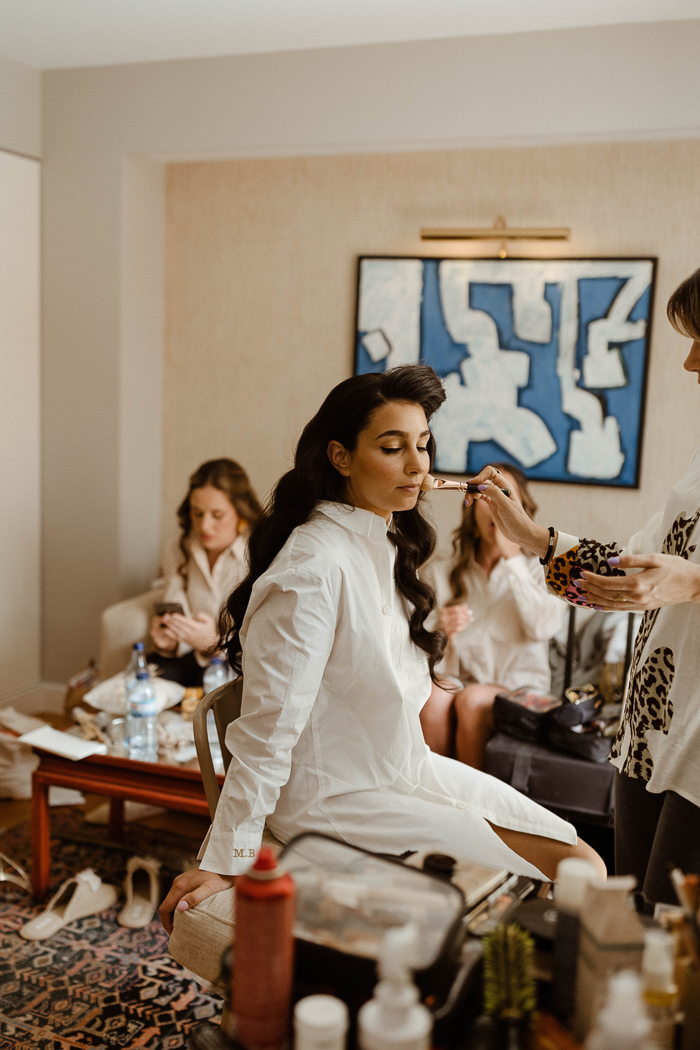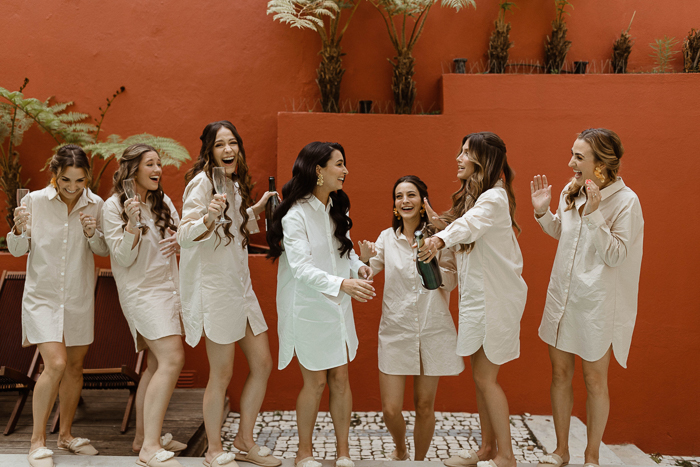 Why A Palacio de Fronteira Wedding
I always had this boho wedding idea in my head. When I was 16, I used to imagine having a beach wedding. Since our families are Portuguese, we started looking for venues in Portugal. At first, we had booked a rustic spot in Sintra, but then the pandemic hit, and we had to change plans. That's when my planner showed me Palacio de Fronteira, a historic and classic venue. I wasn't sure about it because it didn't fit my boho vision. But in the end, I decided to mix the two styles and go with it.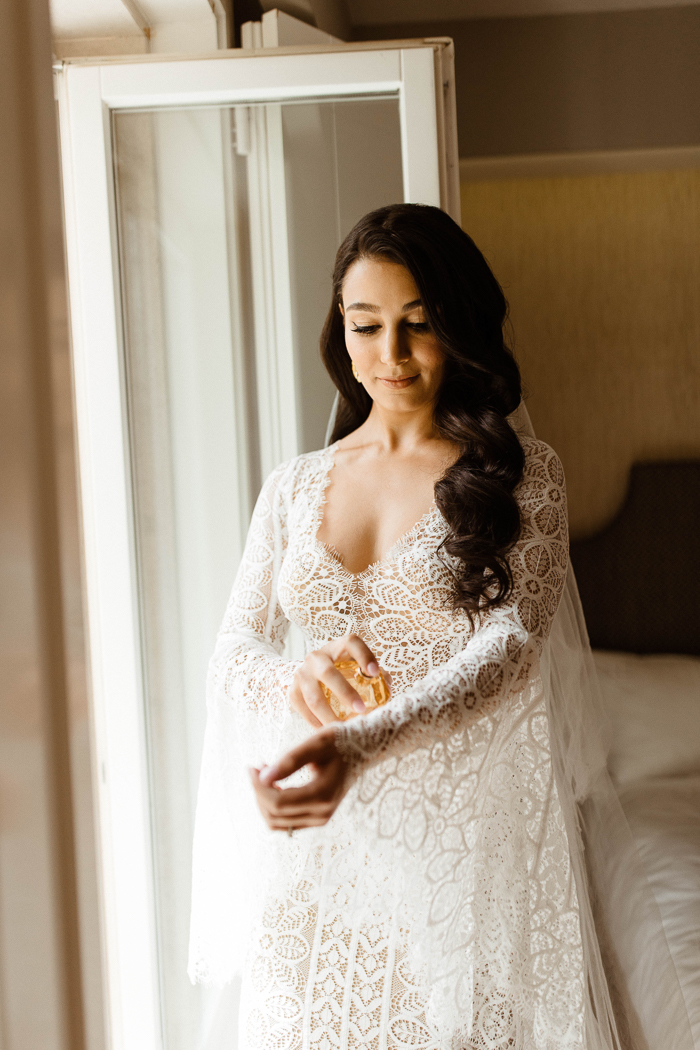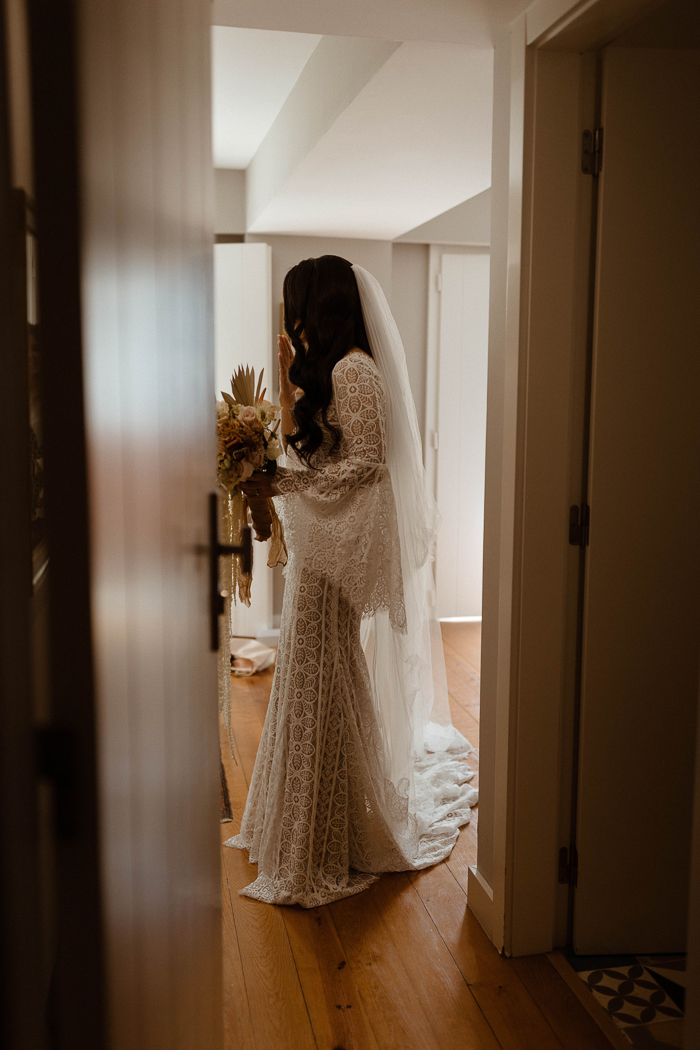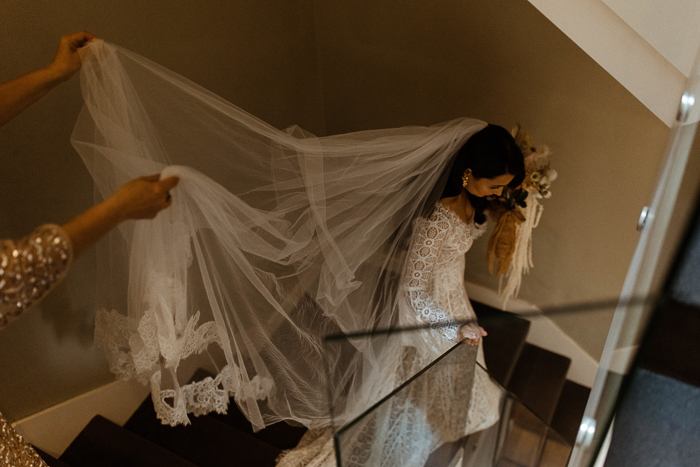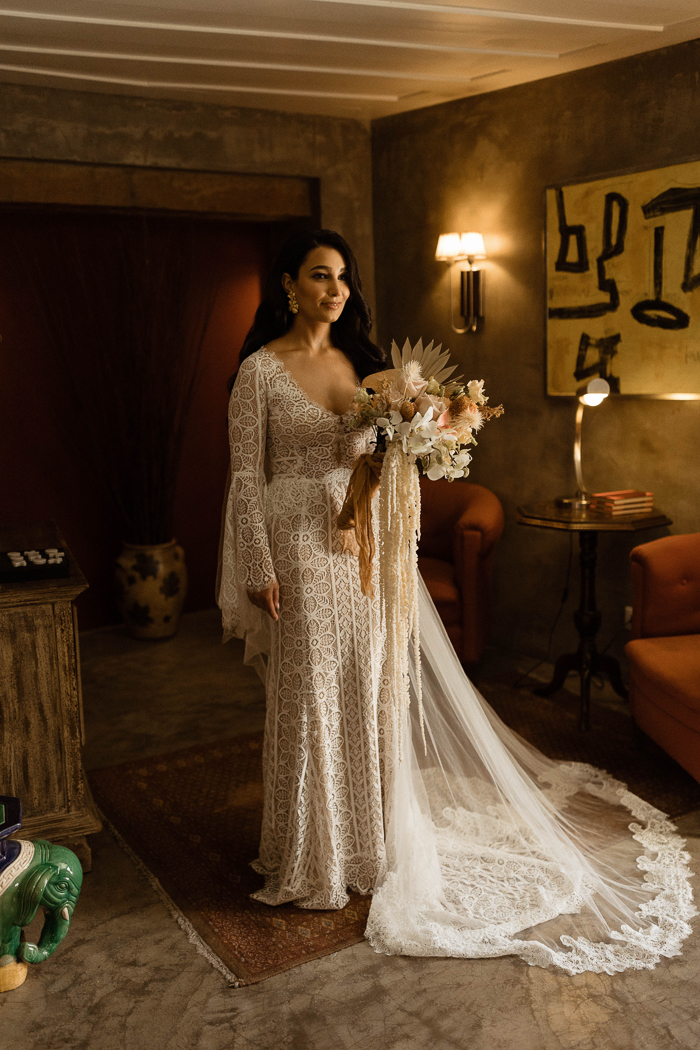 A Labor Of Love: Handcrafted Bouquets By Mom
To add a special touch to the ceremony, my mom made my bouquet and all my bridesmaid bouquets. She made it ten times better than I envisioned, and it was such a special touch that I would remember forever.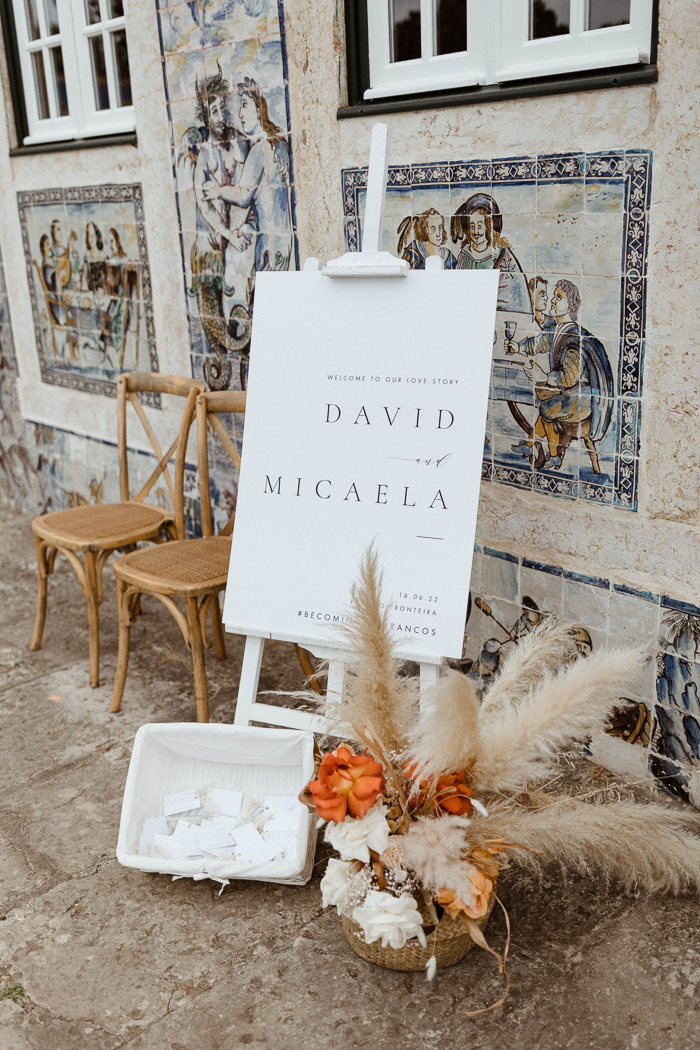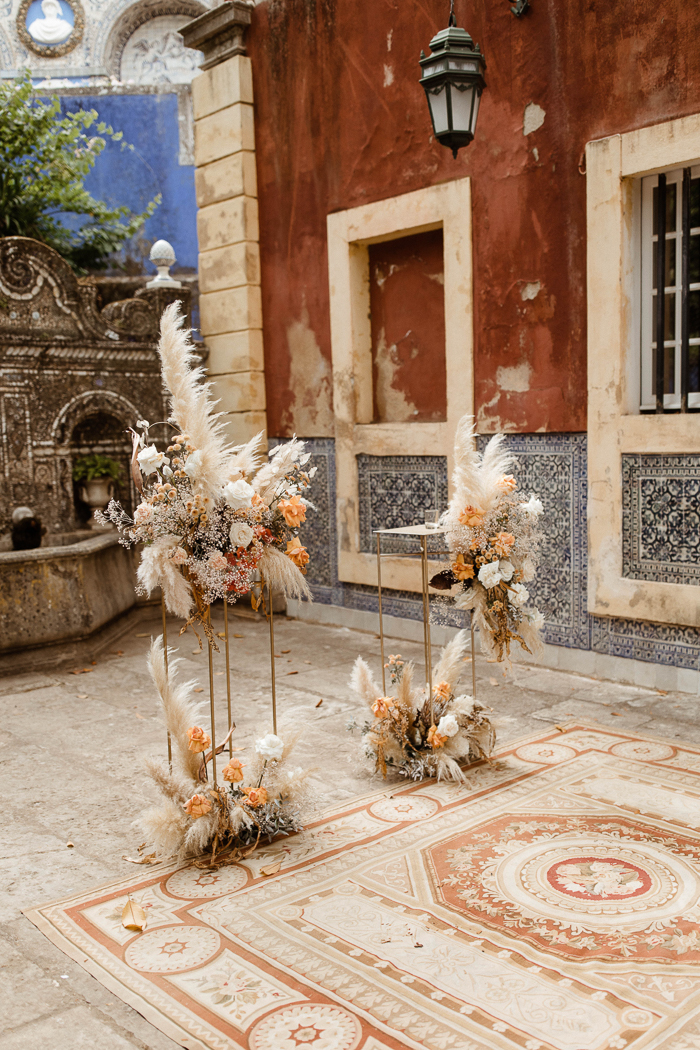 Recommended Reading: Use This Wedding Flower Checklist to Incorporate Flowers Throughout Your Day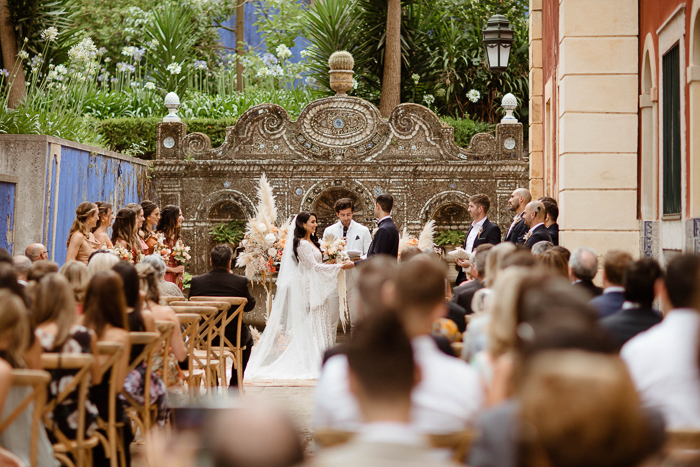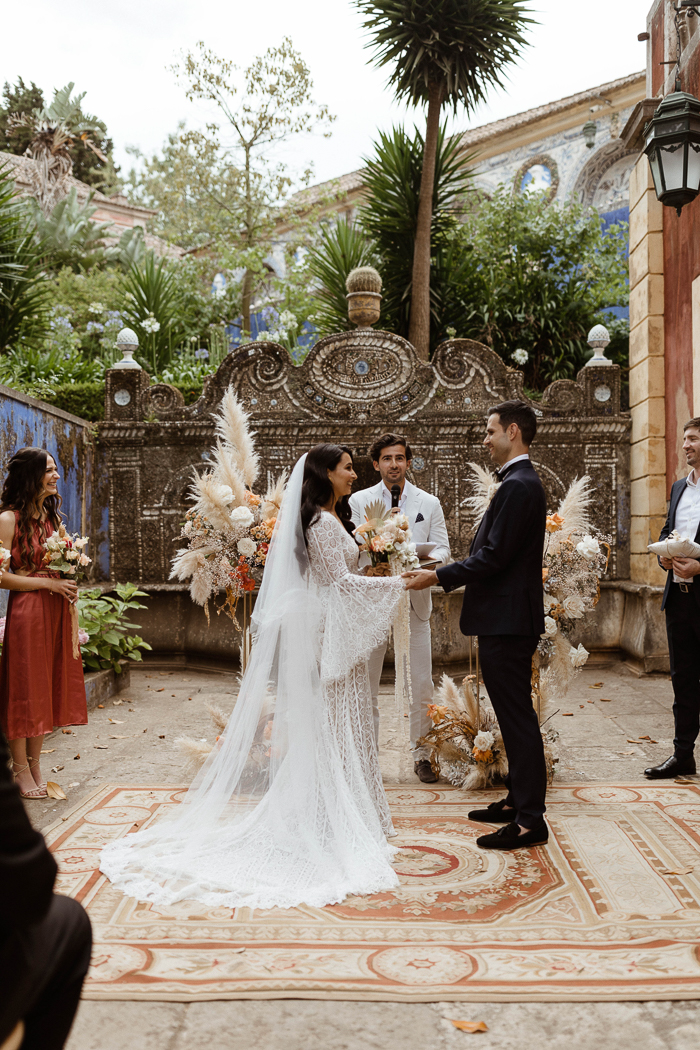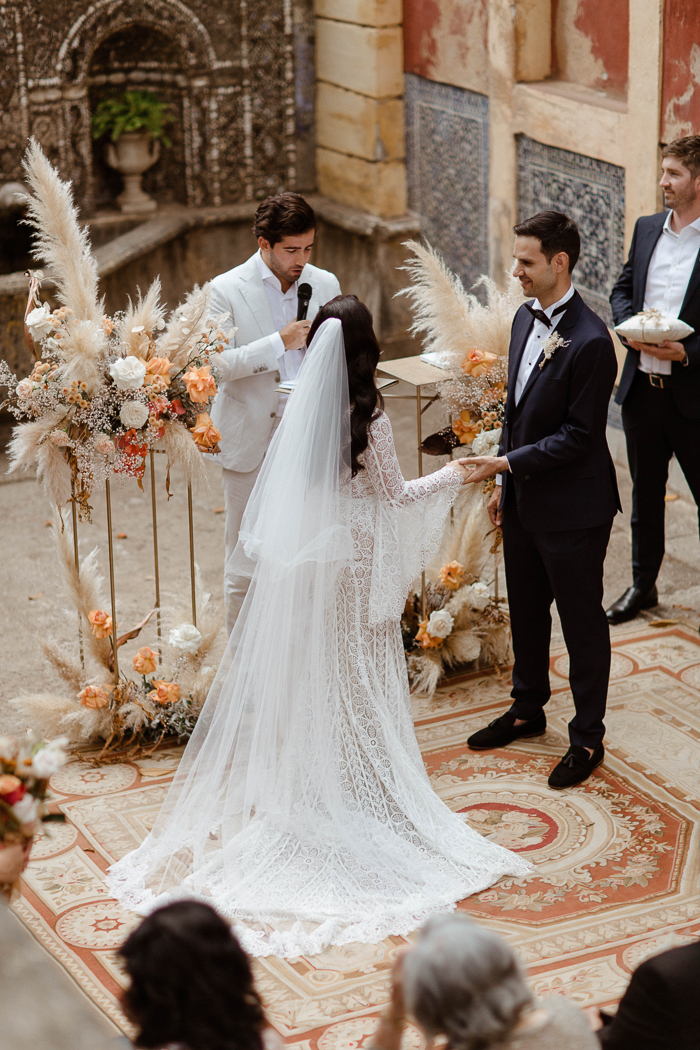 Recommended Reading: Creative Ceremony Backdrop Ideas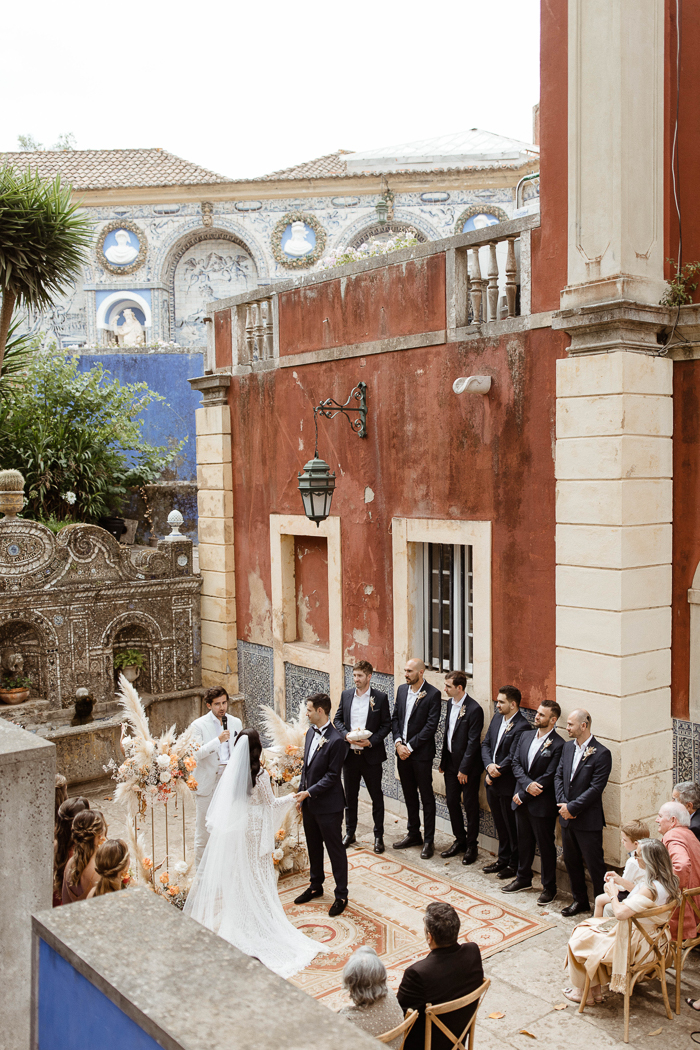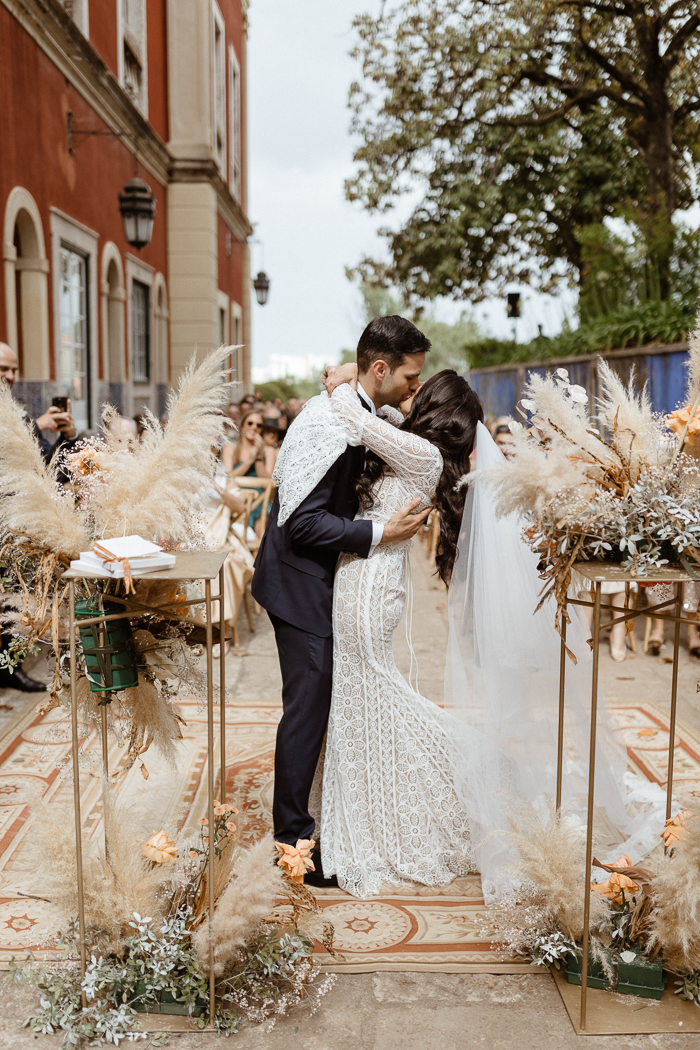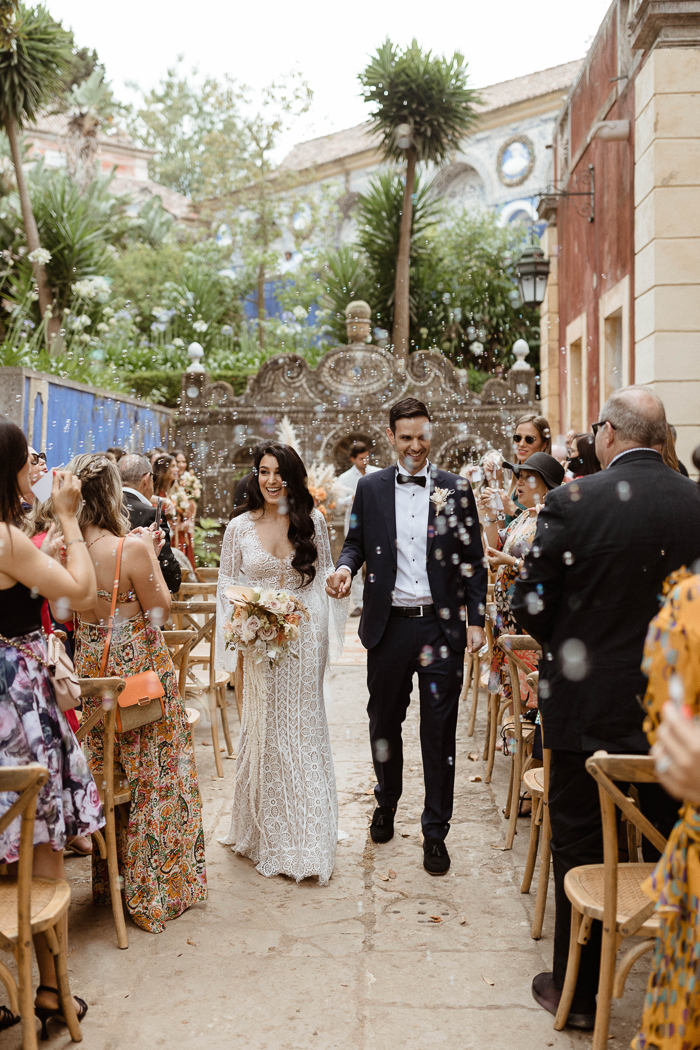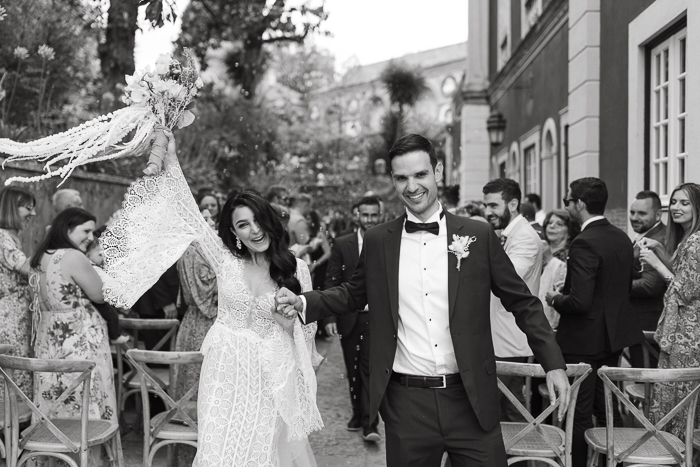 Discovering Lucky Savings and Dream Dress Finds For An Affordable Price
I used an online template to figure out what to include in the budget. Once I had an idea, I started getting quotes to see how much everything would cost. You won't believe how lucky we got with a few things that saved us a ton of money. First, the bar was included in our package, so we had unlimited drinks without worrying about the cost. And guess what? I found my dream dress for just $400! It was on sale at BHLDN, and I didn't even bother trying it on before buying it. Can you believe that?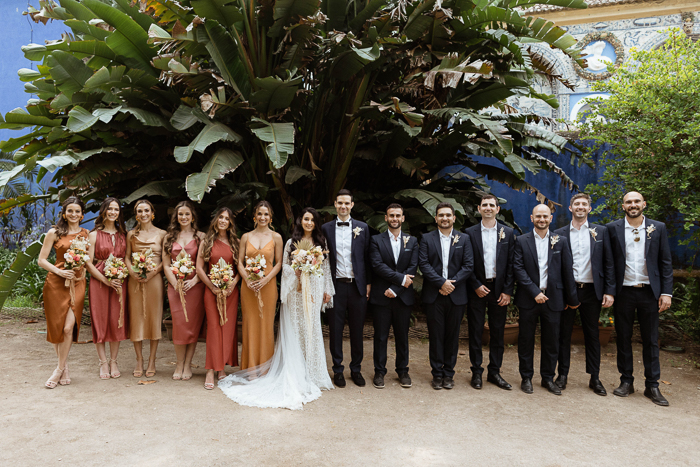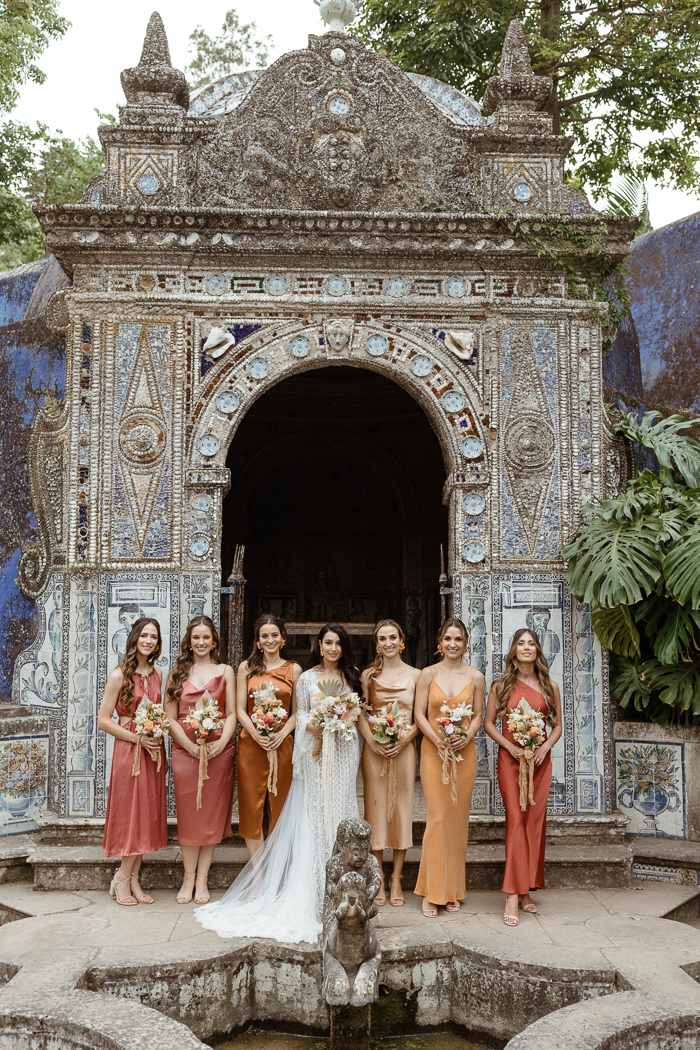 Recommended Reading: 13 Mismatched Bridesmaid Dress Color Palettes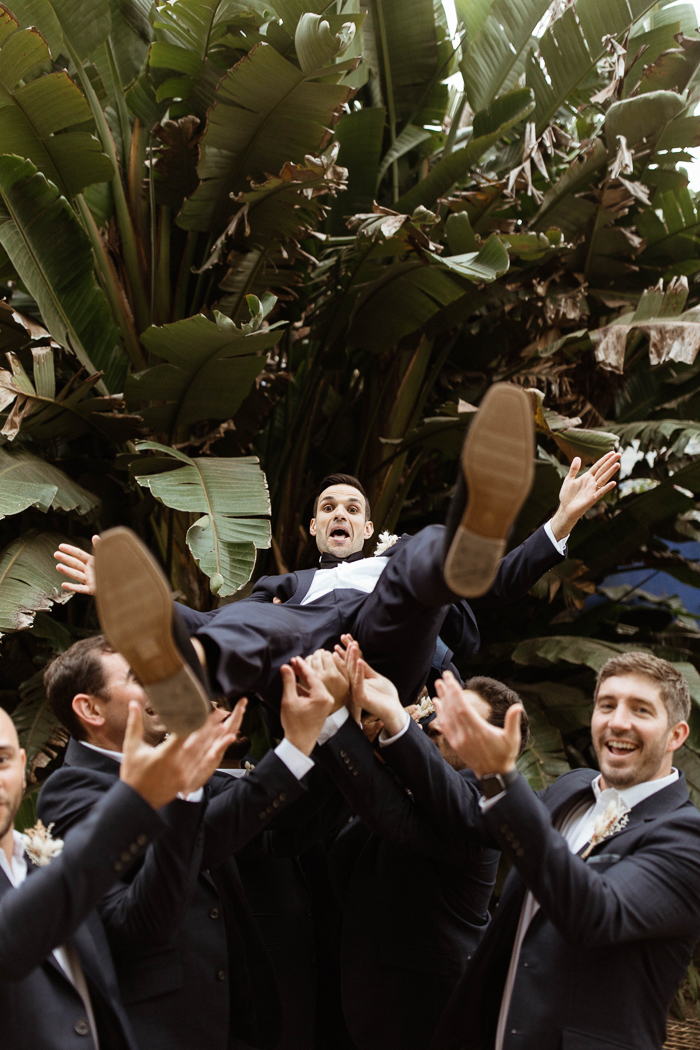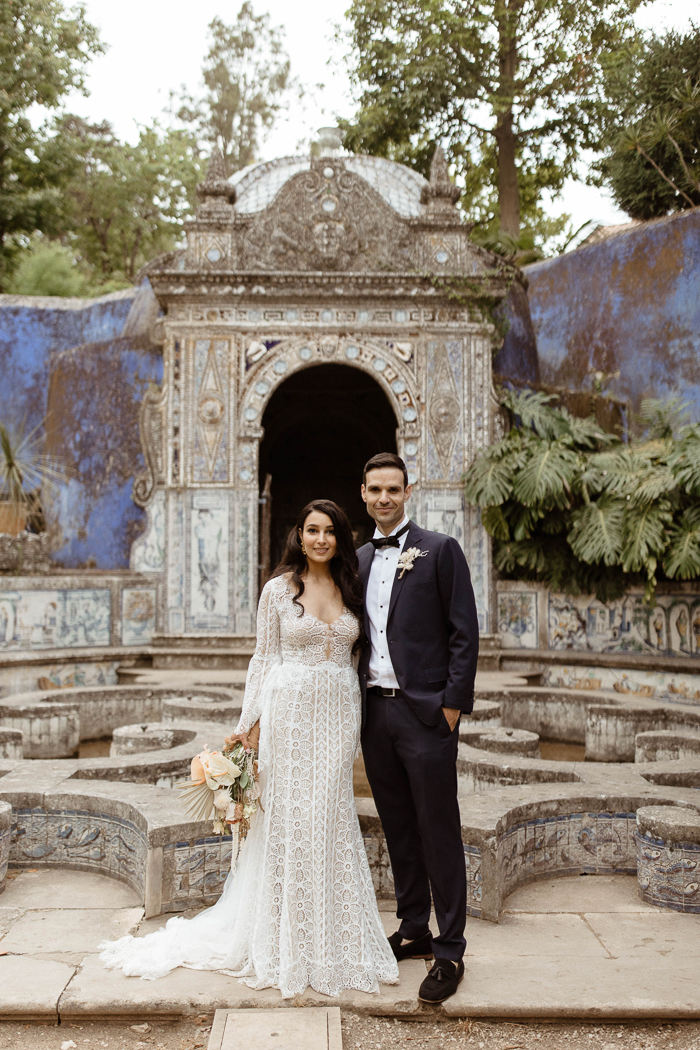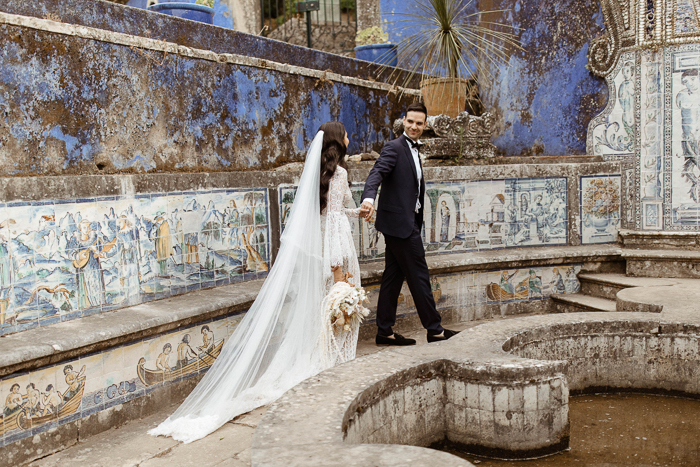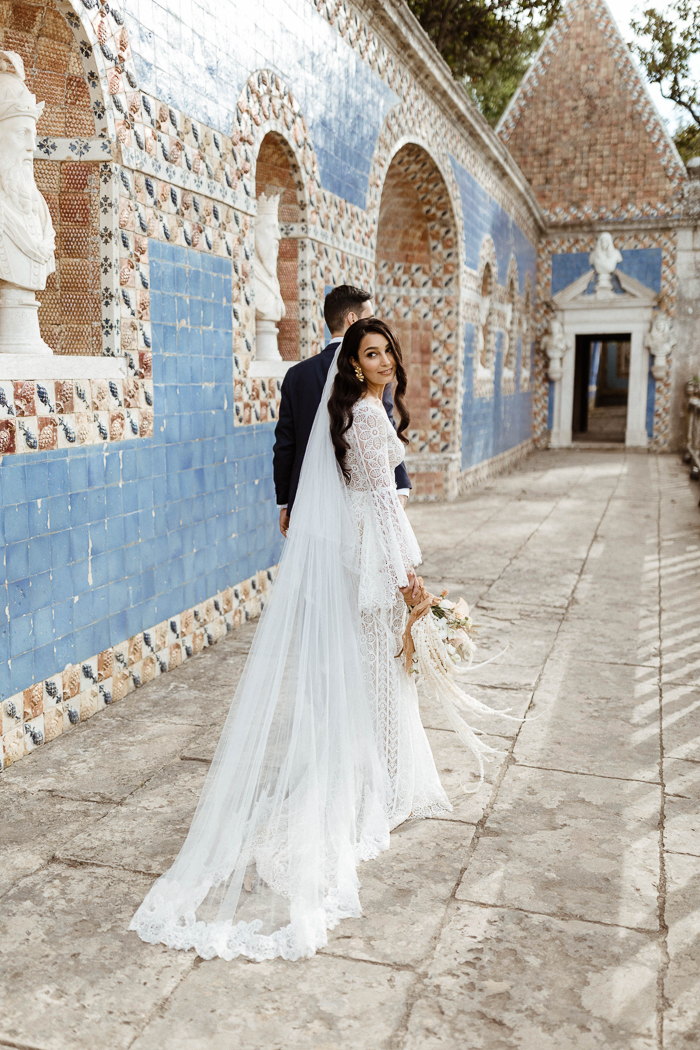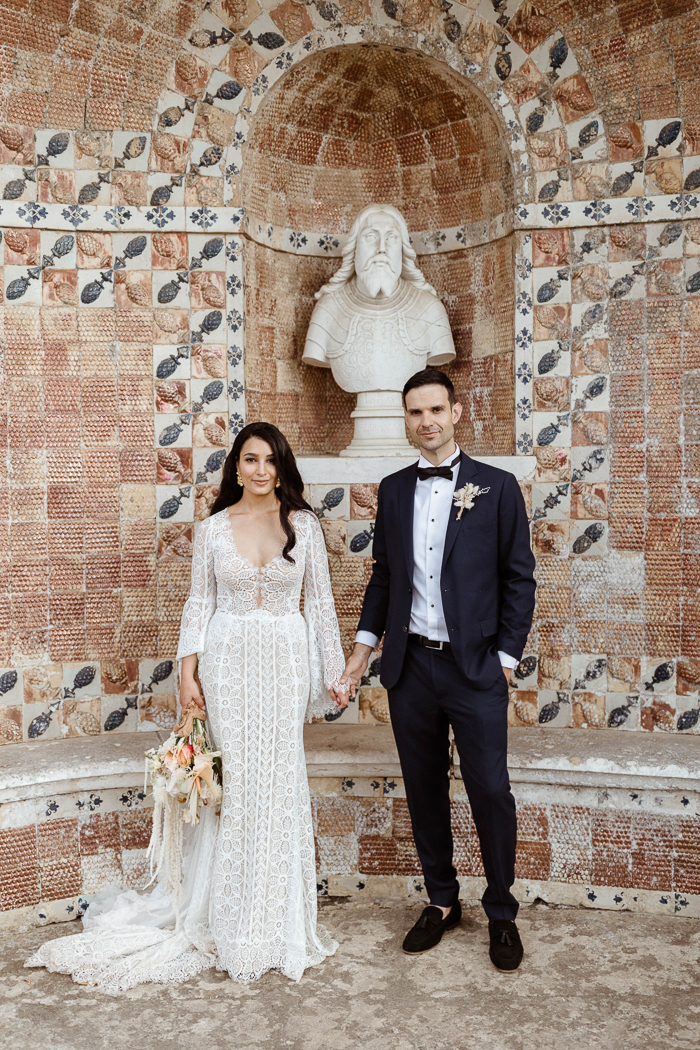 Recommended Reading: The Best Etsy Bohemian Wedding Dresses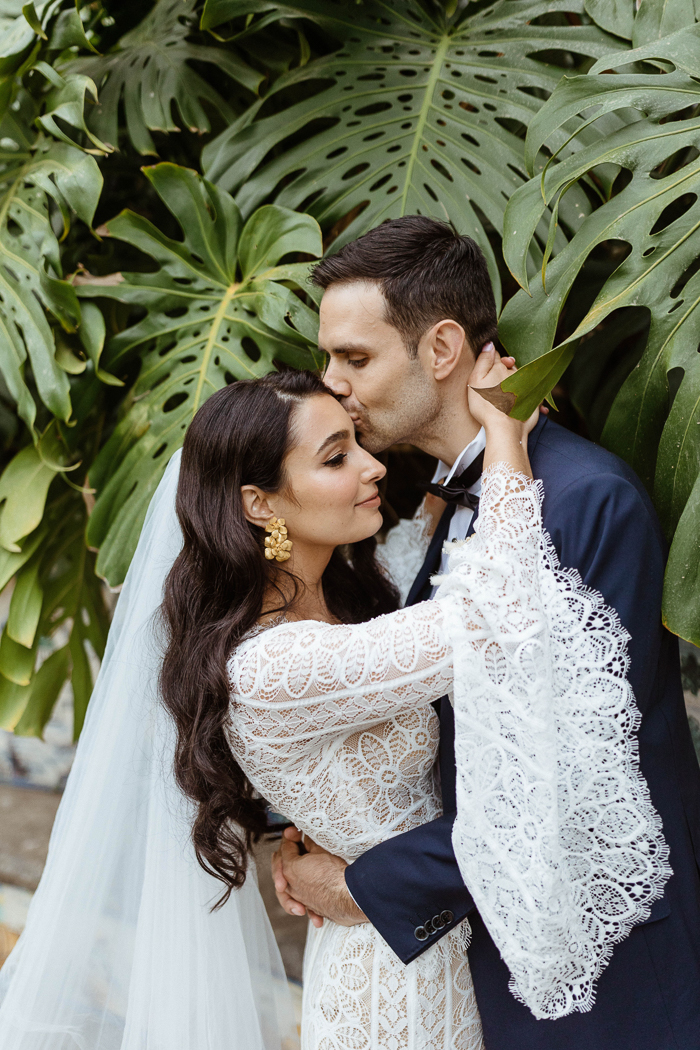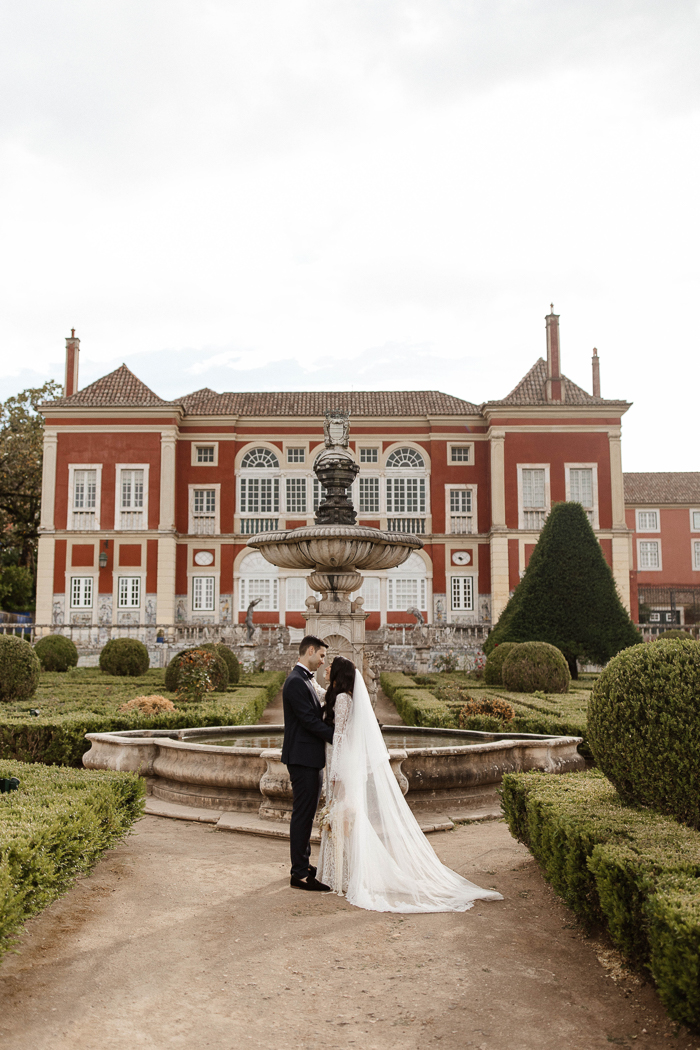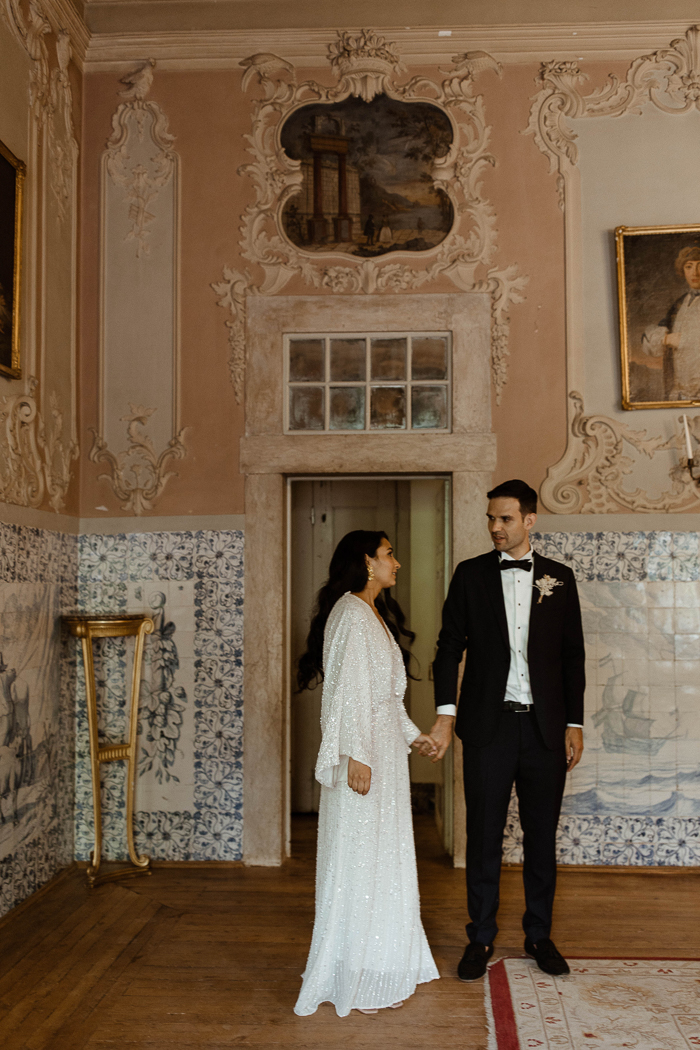 Their Palacio de Fronteira Wedding Reception And Seamless Celebration Exceeded All Expectations (And Lasted Until 2 AM)
The most unforgettable moment of the day was seeing the reception and how everything came together. It was mind-blowing! I know it sounds cliché, but don't stress about the little things seriously. What I'm particularly proud of is how flawlessly the day unfolded. I honestly can't recall a single awkward moment. If anything, the day went by in a flash. The music stopped playing at 2 AM, and everyone started chanting for it to return. It was such a fun and energetic atmosphere.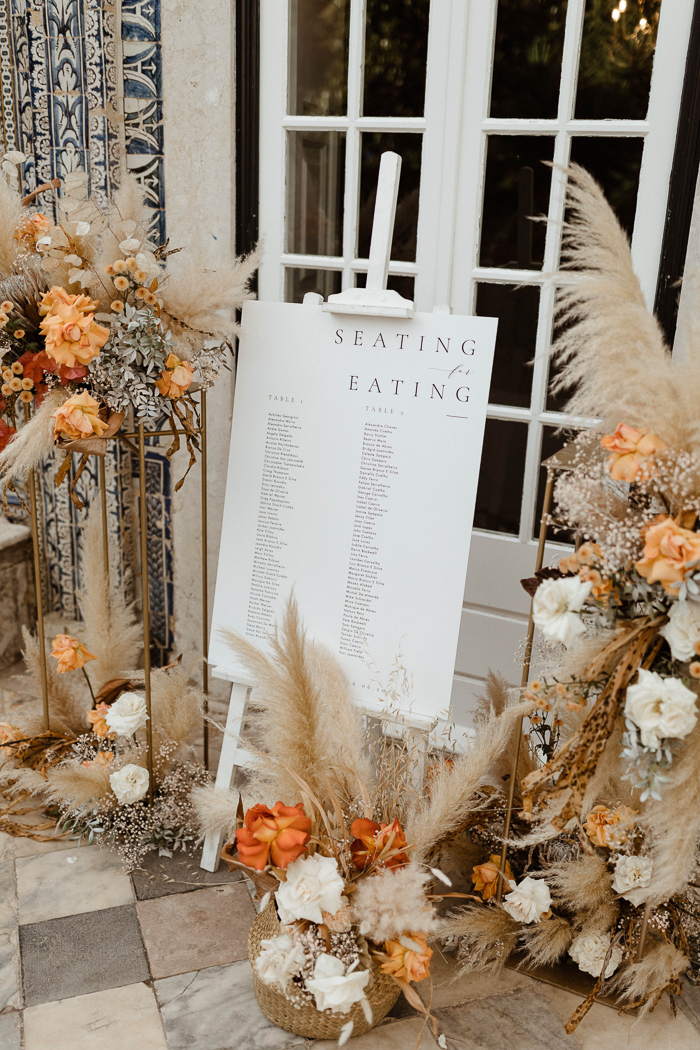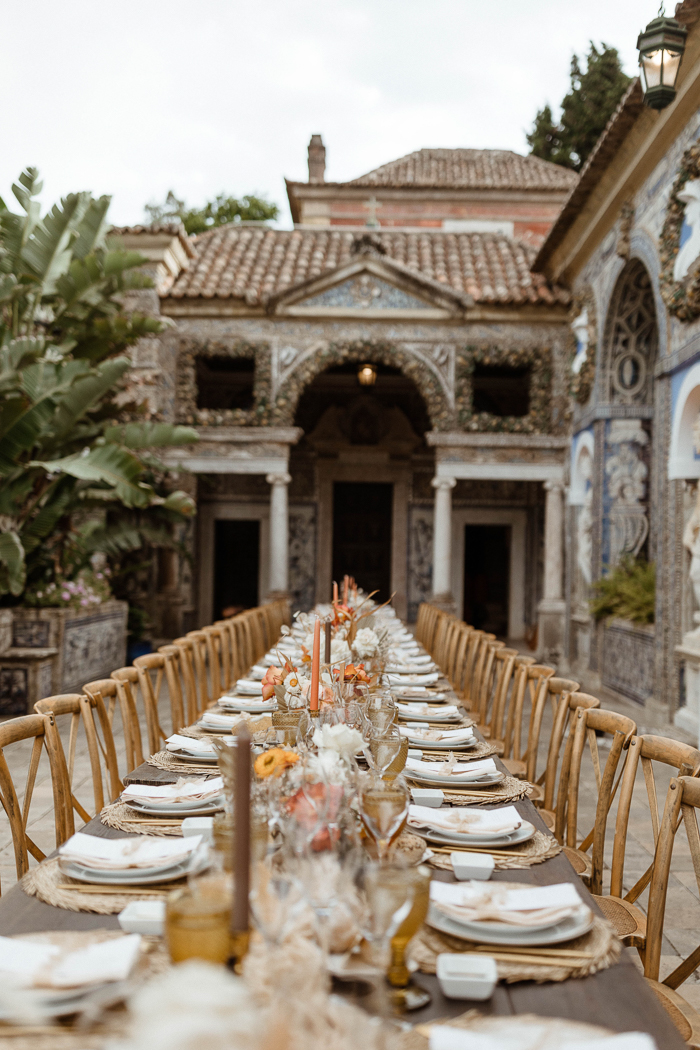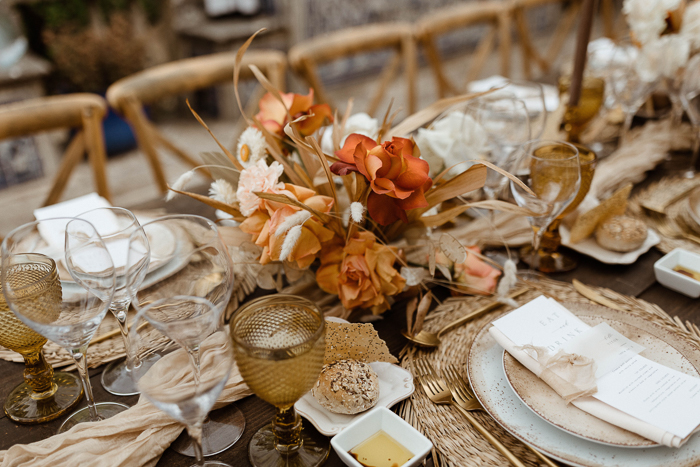 Shop Similar Fringe Placemat: 1. Natural Fringe Placemat 2. Raffia Fringe Placemat 3. Natural Fringe Boho Placemat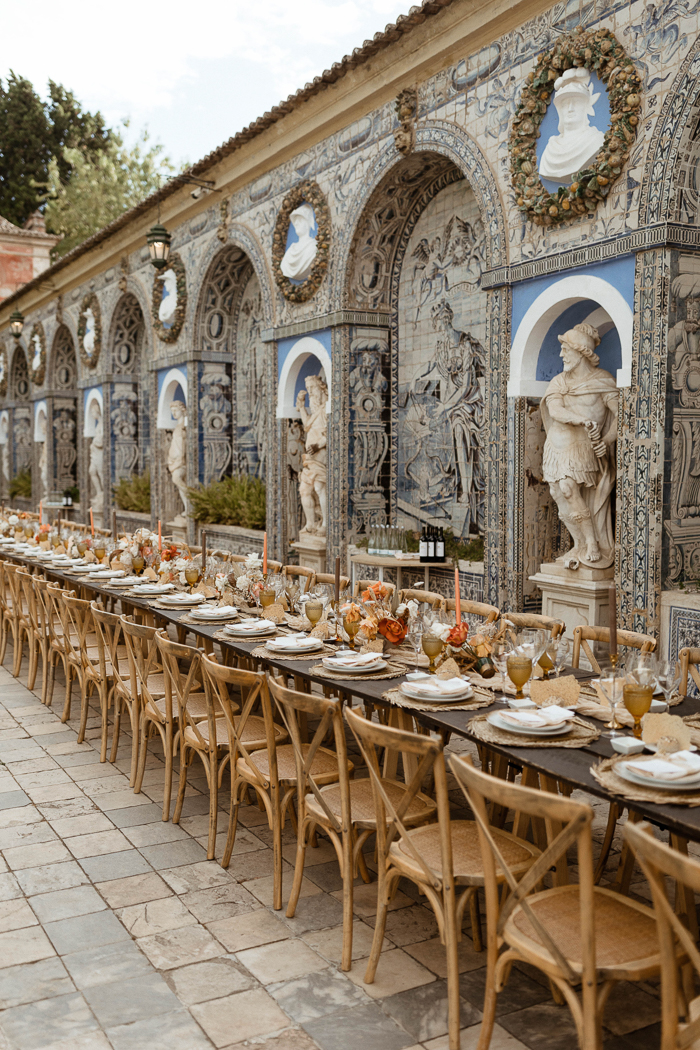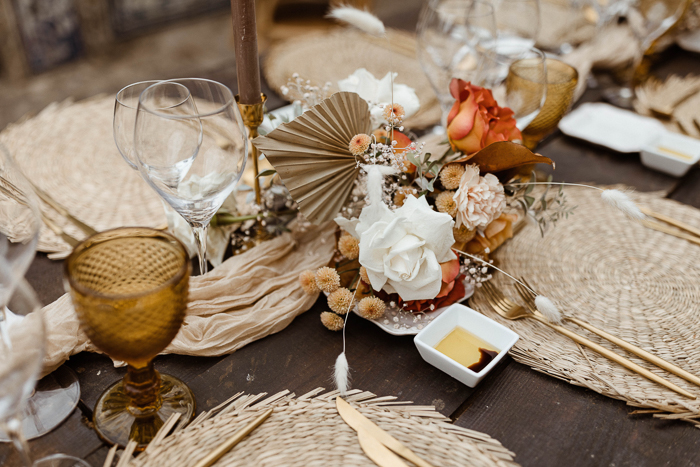 Shop Similar Gold Cutlery Set: 1. Matte Gold Utensil Set 2. LAZAHOME Gold Cutlery Set 3. VANVRO Tableware Set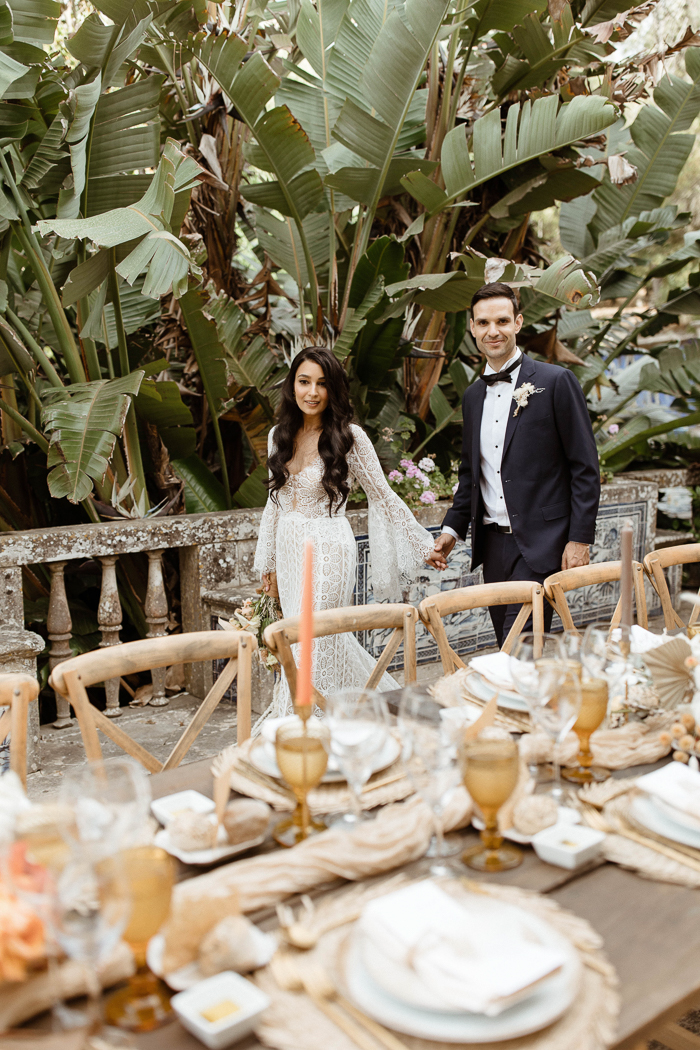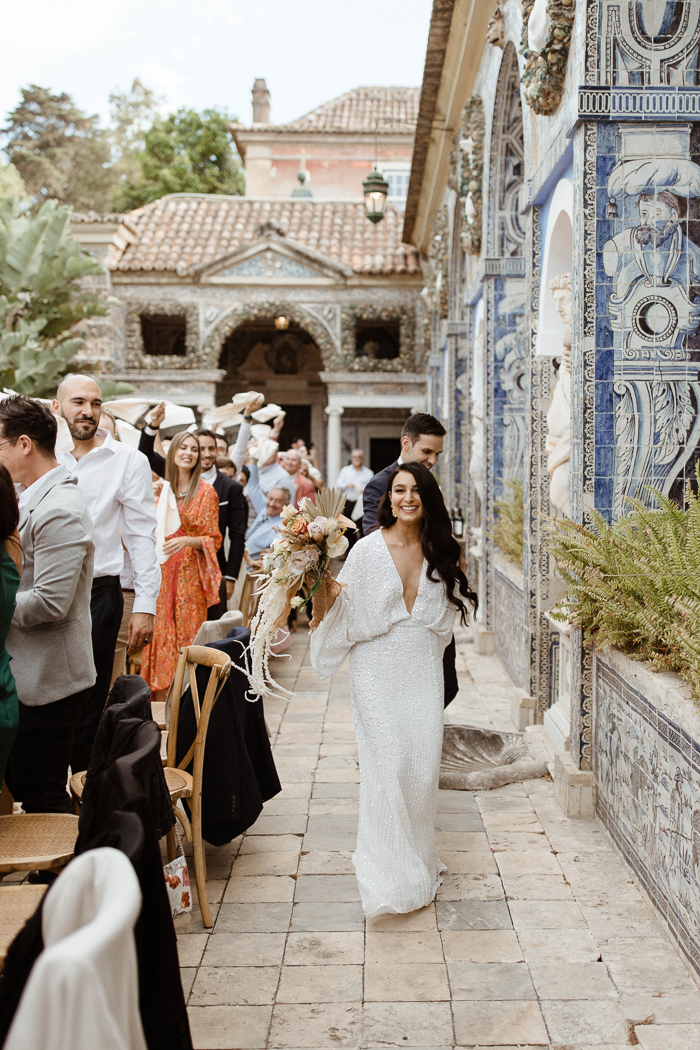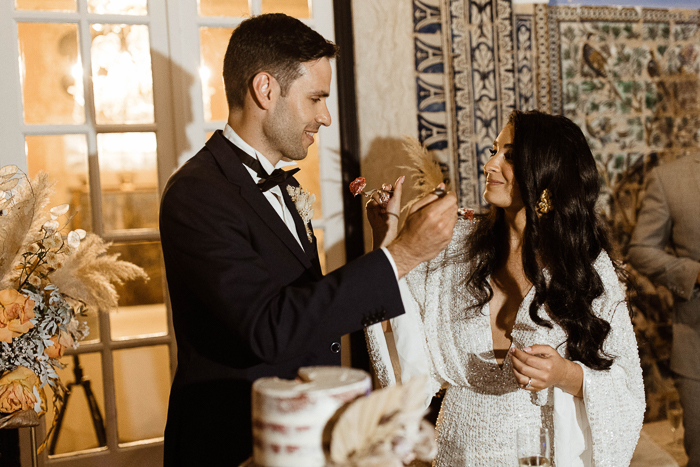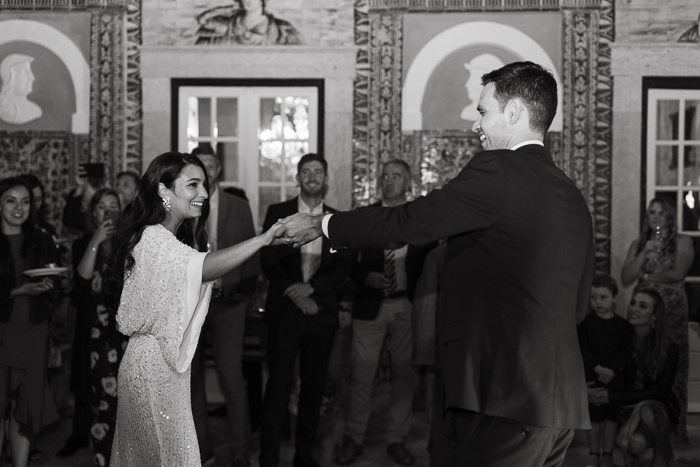 Congratulations to Micaela and David on their enchanting Palacio de Fronteira Wedding. And a big thank you to Claudia Robson for capturing every exquisite moment, ensuring the memories last a lifetime.
Your venue sets the tone, but the florals and decor genuinely bring it to life. They can transform a space into an enchanting wonderland, reflecting your unique style and vision. Unleash your creativity by exploring various color palettes, textures, and themes that resonate with your style. Brimming with expert tips and inspiration, our decor and floral guides will help you navigate through this exciting world of wedding design.