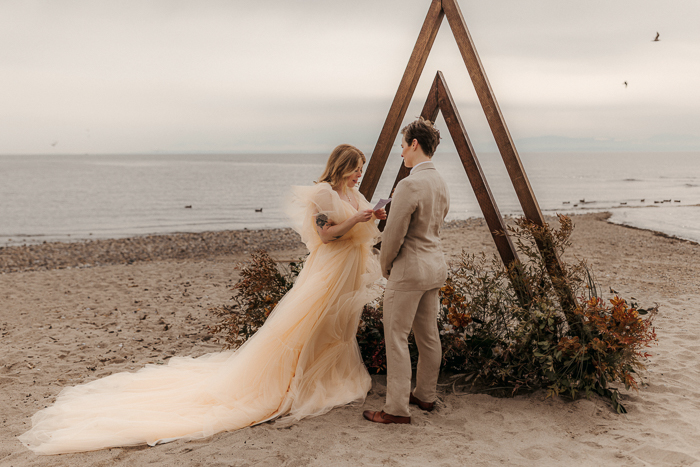 Couples who decide to elope deserve nothing short of a truly magical wedding experience—a day brimming with joy, alignment, and an unbreakable connection. And that's precisely what Perrier Planning Inc. and a team of experts envisioned when they crafted this Davis Bay elopement inspiration. Set against the backdrop of the Sunshine Coast, every single detail, from the florals and decor to the delectable menu, was thoughtfully infused with vegan and eco-conscious elements. Not to mention, it was a wonderful opportunity to showcase the remarkable talents of local artisans
In the stunning setting of Davis Bay's Mission Point beach, the couple had an intimate ceremony under a lovely triangle arch adorned with grounded florals. They enjoyed a romantic walk through Cliff Gilker Park's enchanting rainforest, capturing dreamy portraits. The day ended with a beautiful outdoor picnic for two at The Nook Spa, featuring garden blooms, black accents, and gauzy linen for a magical atmosphere.
It wasn't just the breathtaking setting that made that day so special. The couple's stylish attire and the natural beauty of their surroundings all came together to create a whimsical vibe. If you and your partner are considering an elopement in a beautiful outdoor location, let this be your sign! These enchanting photos captured by Jen + Brian Photo & Film are guaranteed to inspire you.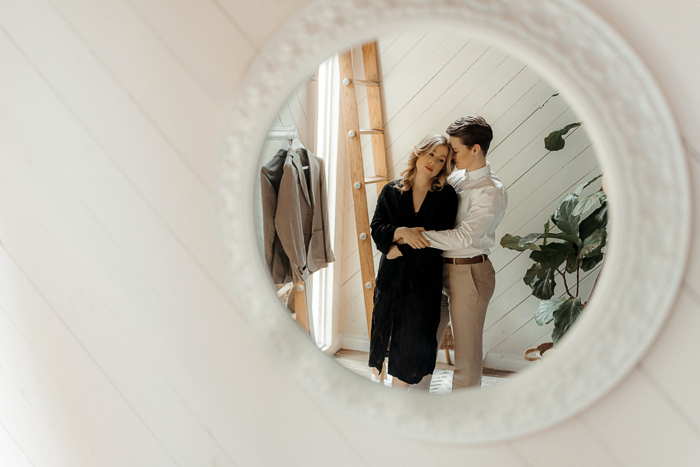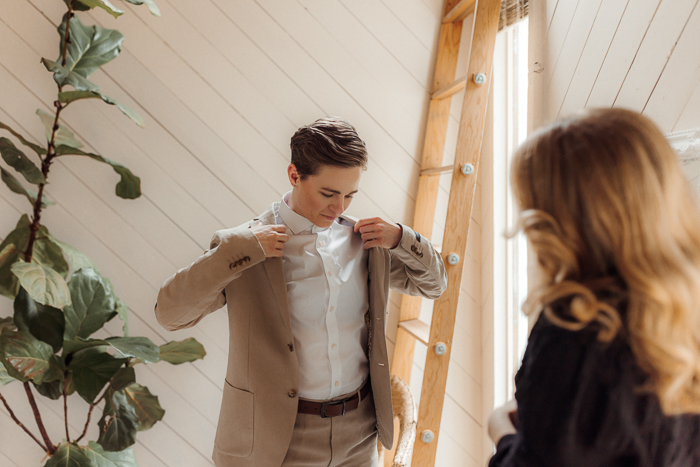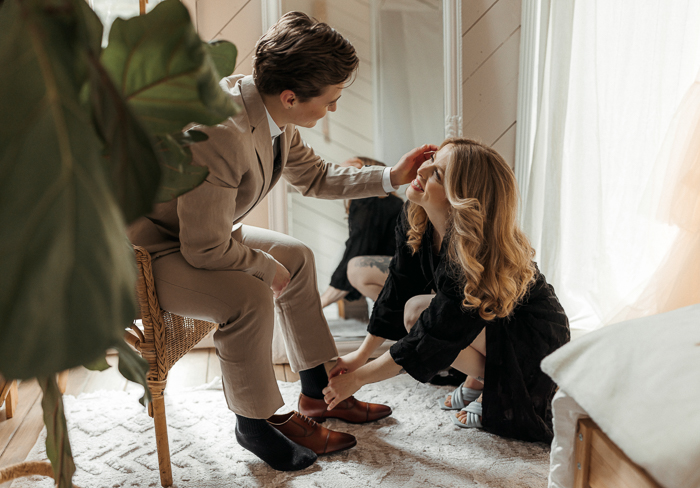 Recommended Reading: Wedding Traditions Couples Can Skip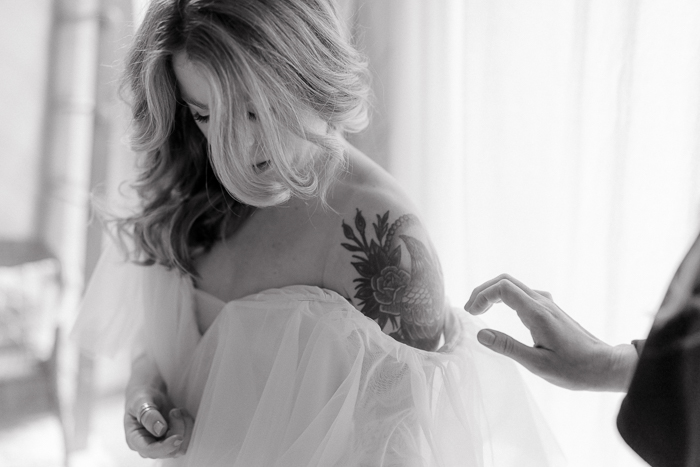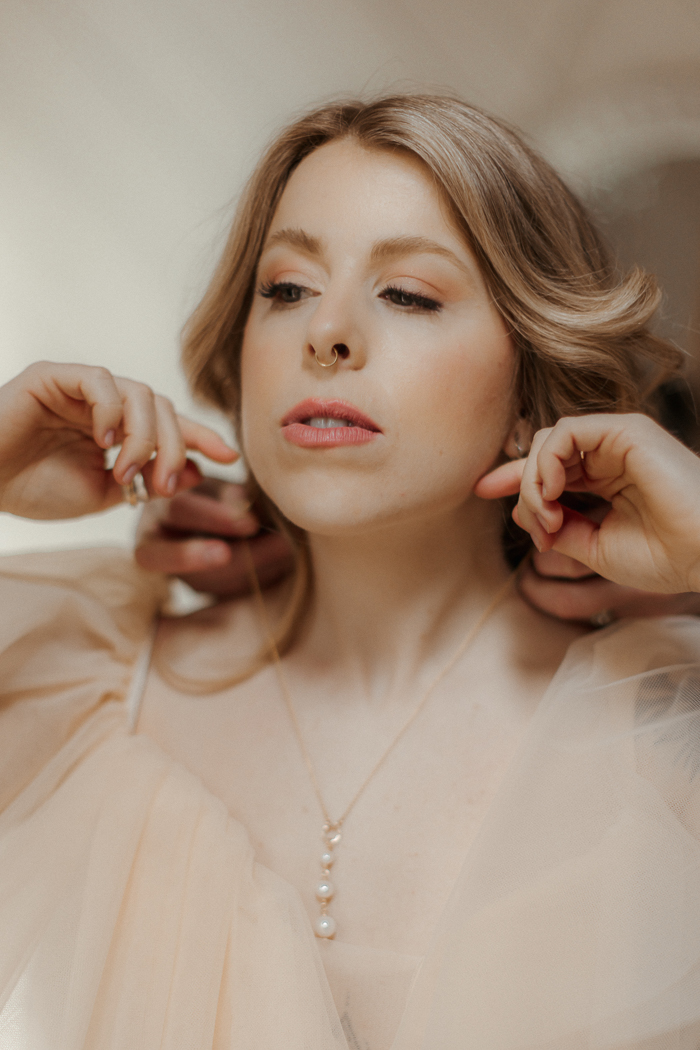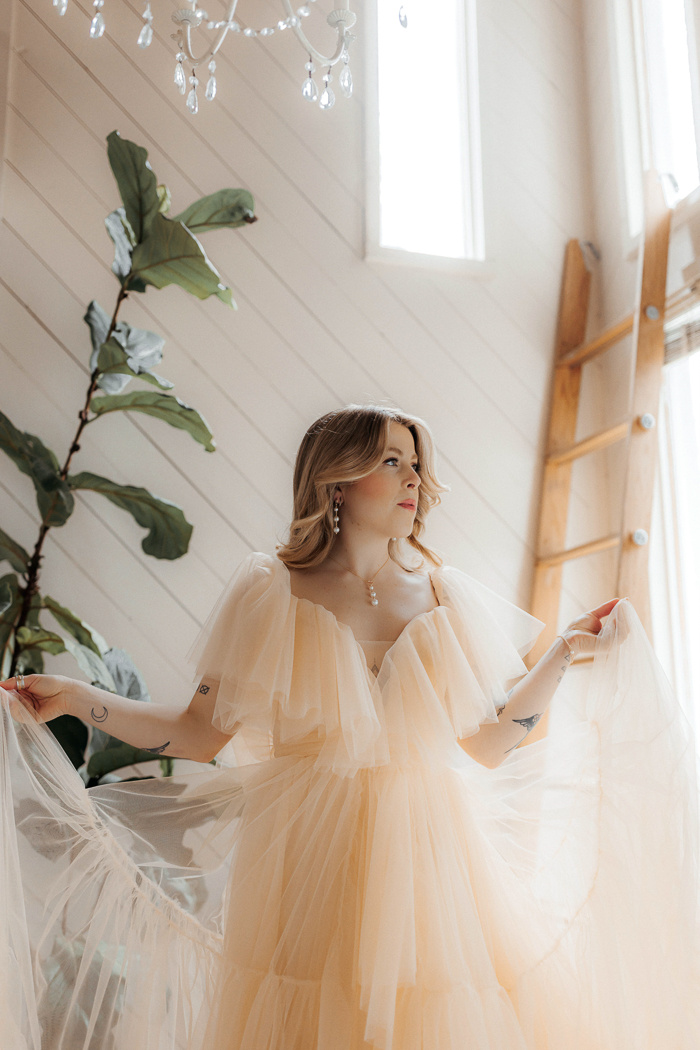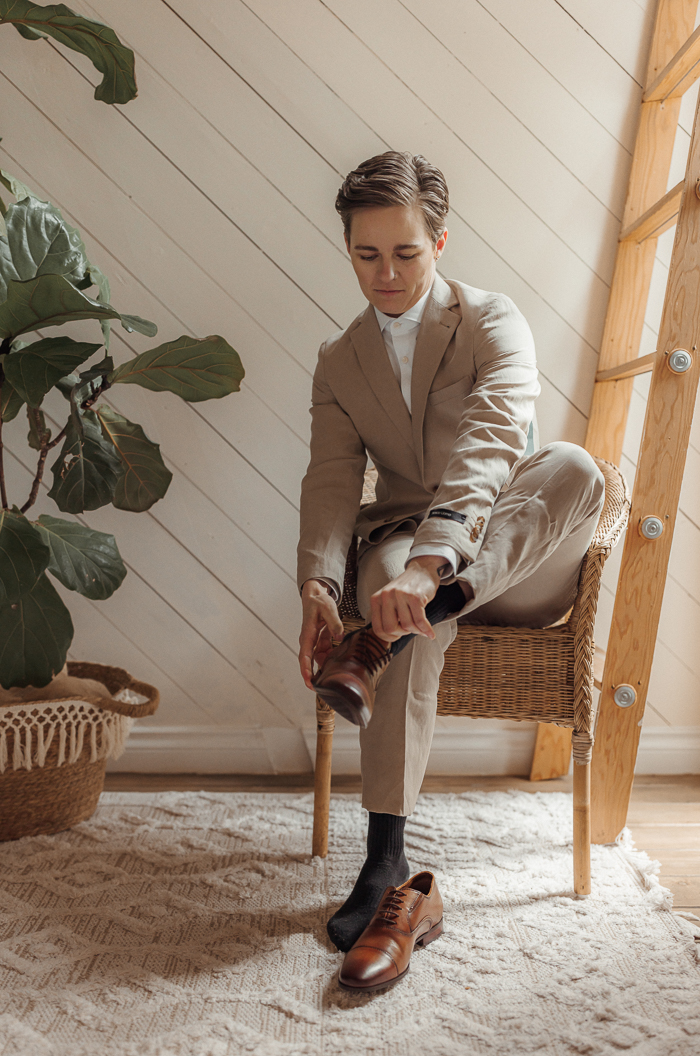 The Inspiration Behind This Davis Bay Elopement
Breaking free from traditional wedding expectations, this elopement styled shoot celebrates a different approach: a wedding without constraints. The couple takes their time, thoroughly enjoying each other's company. They value the planet and focus on quality over quantity. Everything in the shoot harmoniously blends with nature instead of working against it. This thoughtfully curated elopement editorial offers an immersive experience that goes beyond love; it embraces sustainability and a strong connection with the natural world. It shows how weddings can be elegant, mindful, and deeply respectful of the environment.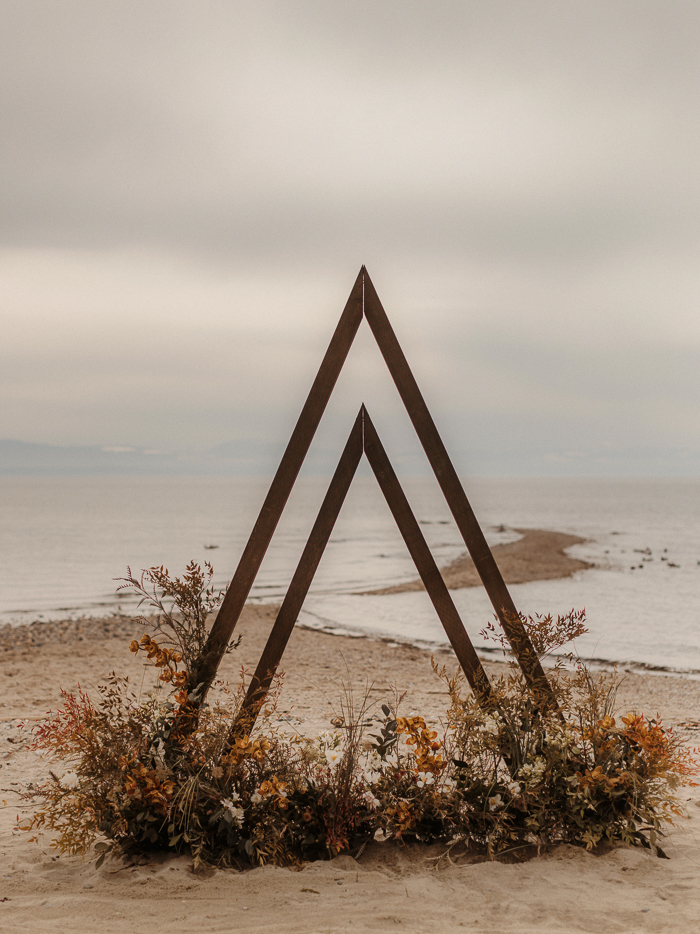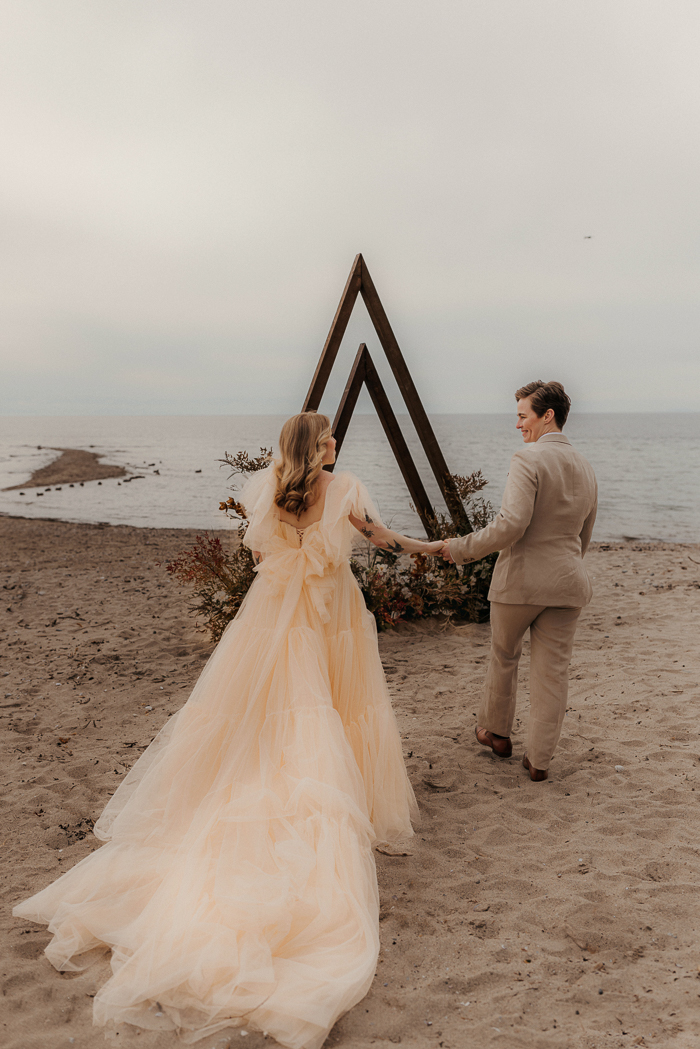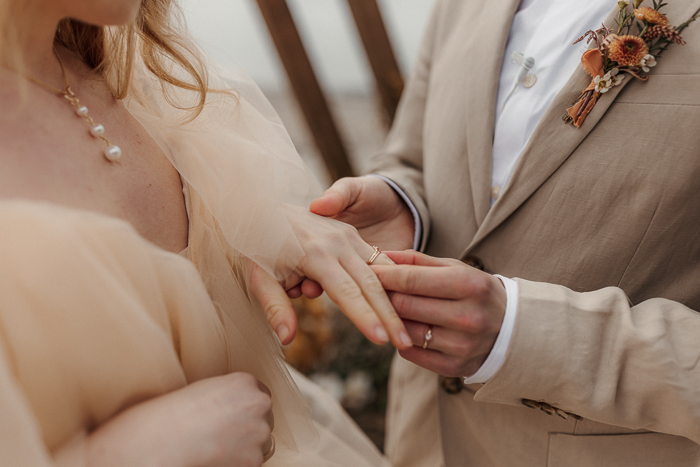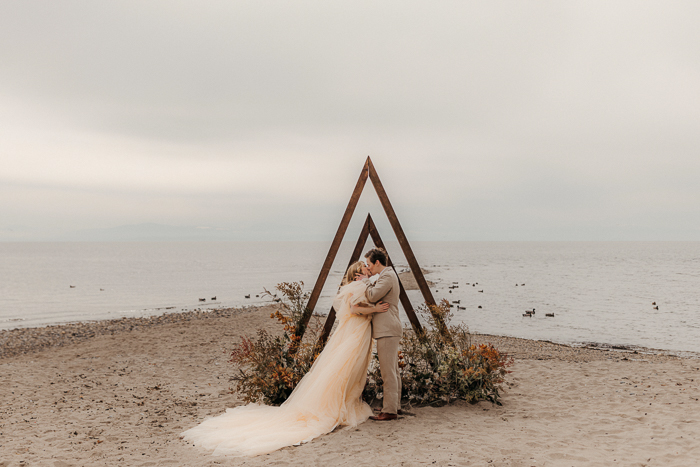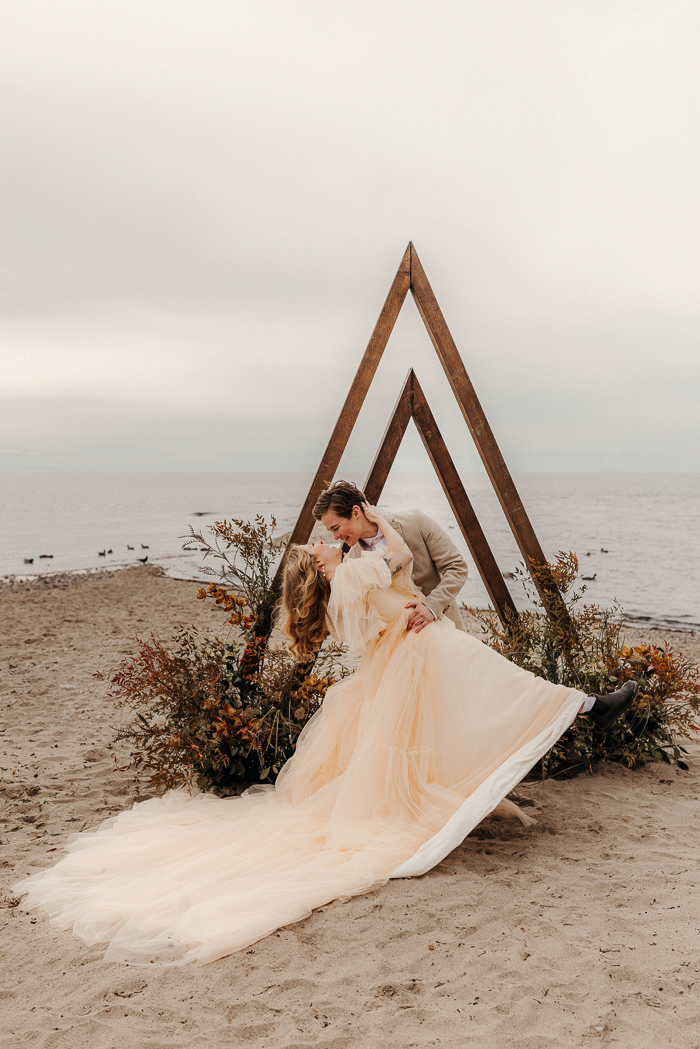 Recommended Reading: Ceremony Backdrops to Wow Your Guests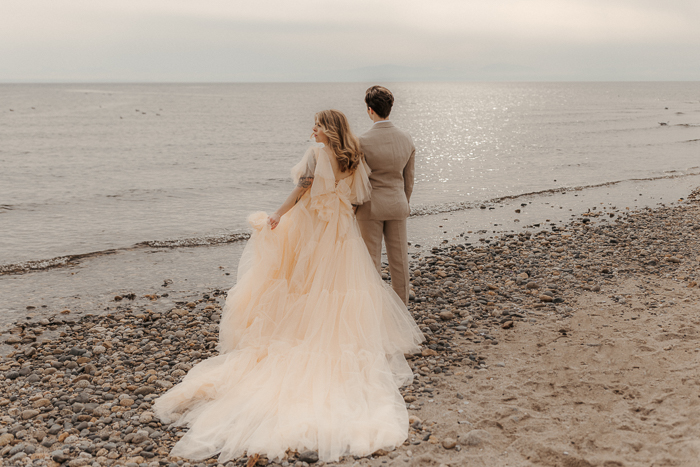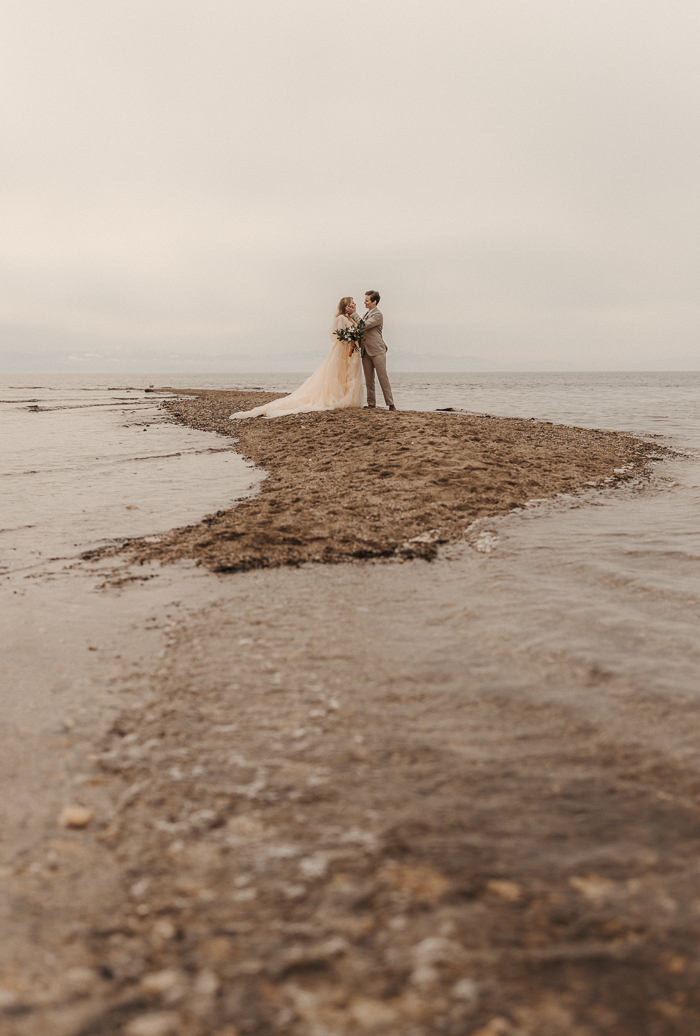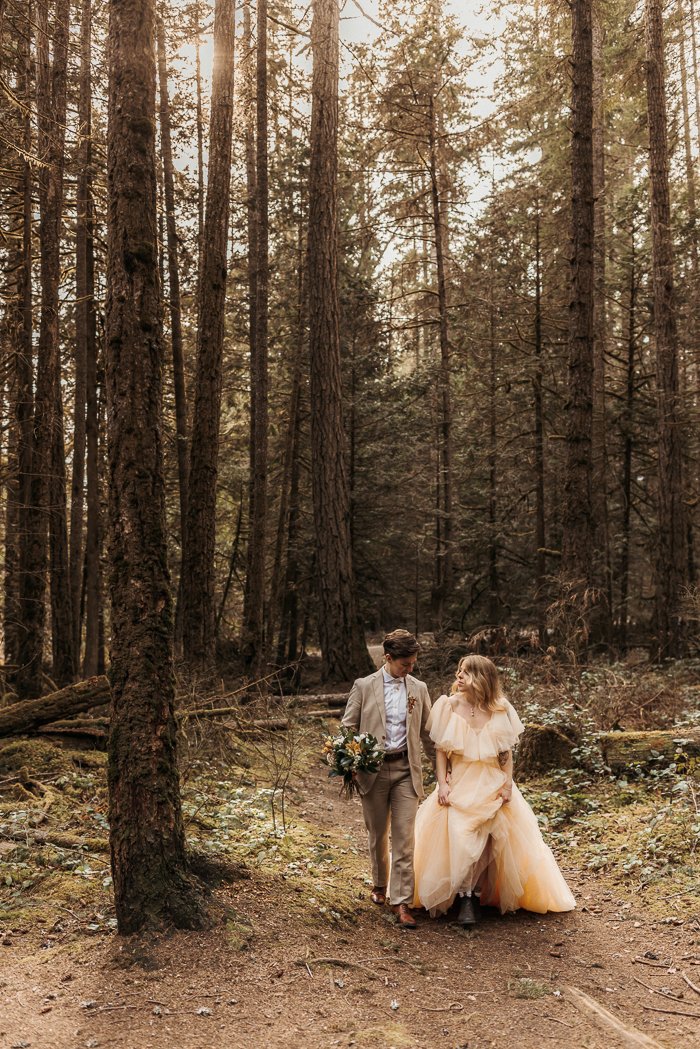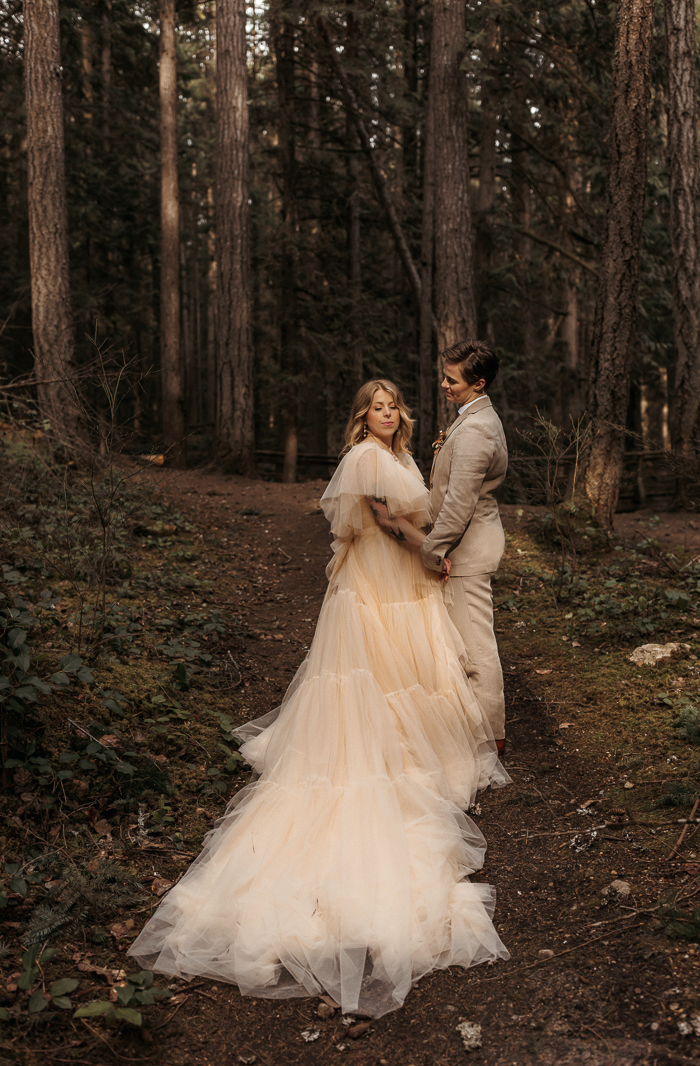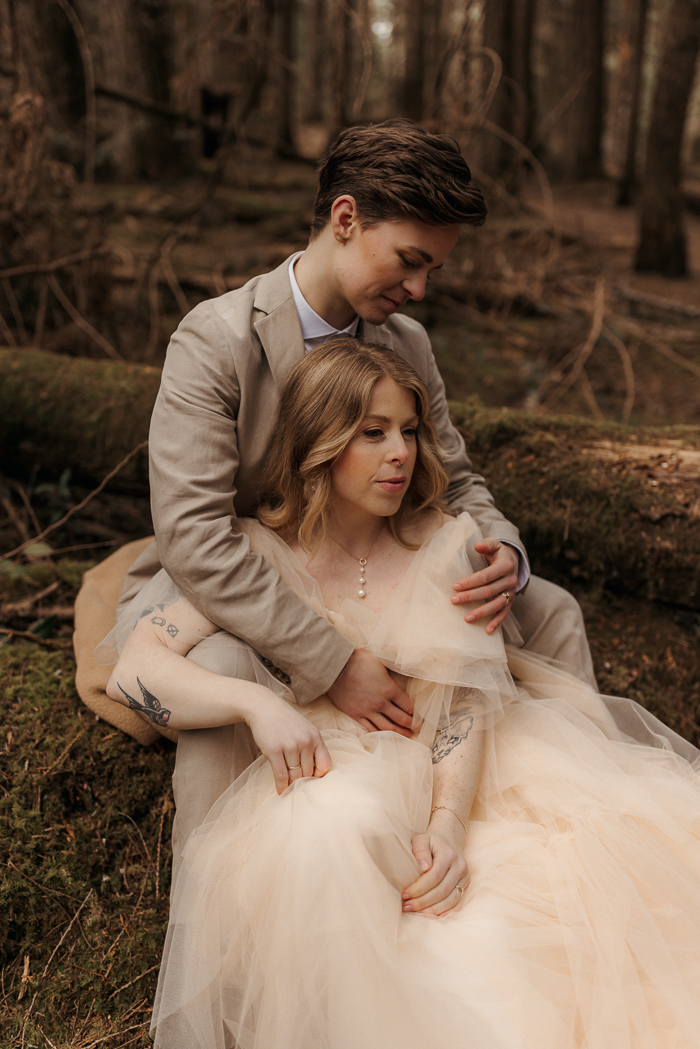 Ethical Choices In Every Detail
This elopement goes beyond looks, making ethical choices in every detail. The jewelry, designed by Mikel Grant, is made from recycled metals, and the stones are ethically sourced. The stunning dresses were handmade by a talented Vancouver designer, and the veil, adorned with delicate tulle dots, is an eco-chic creation by Fern & Moon, using pieces of scrap material.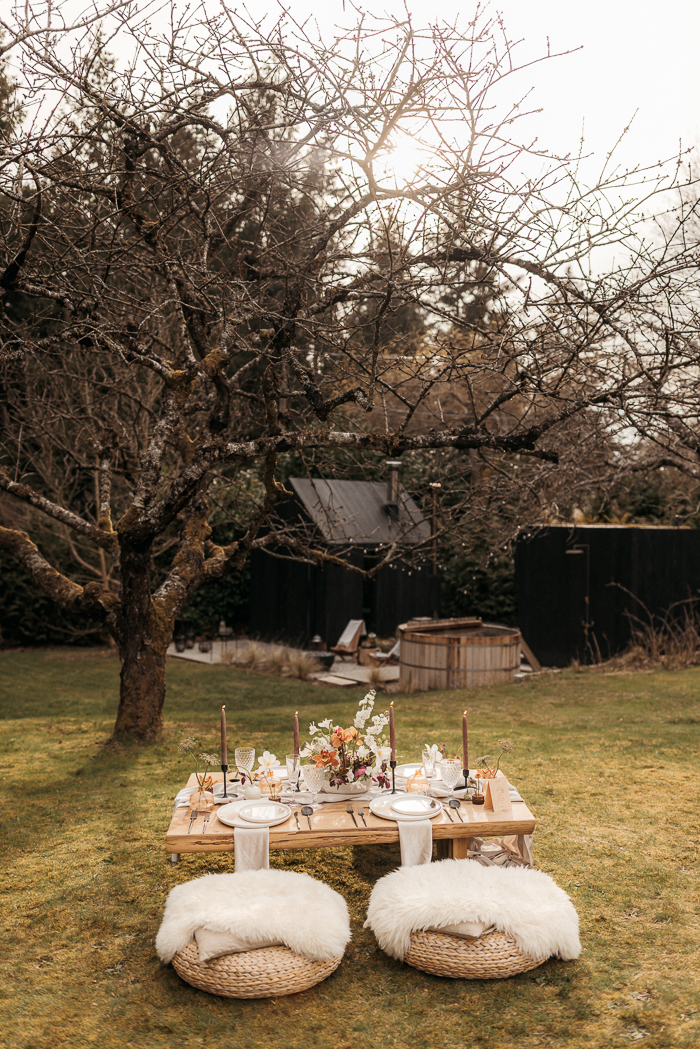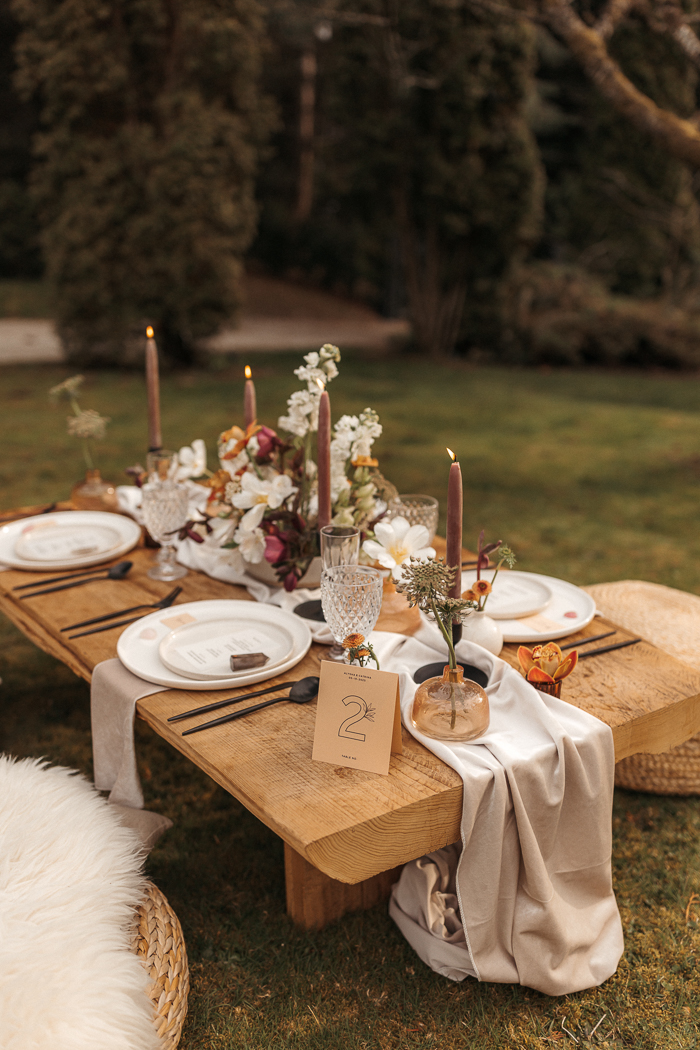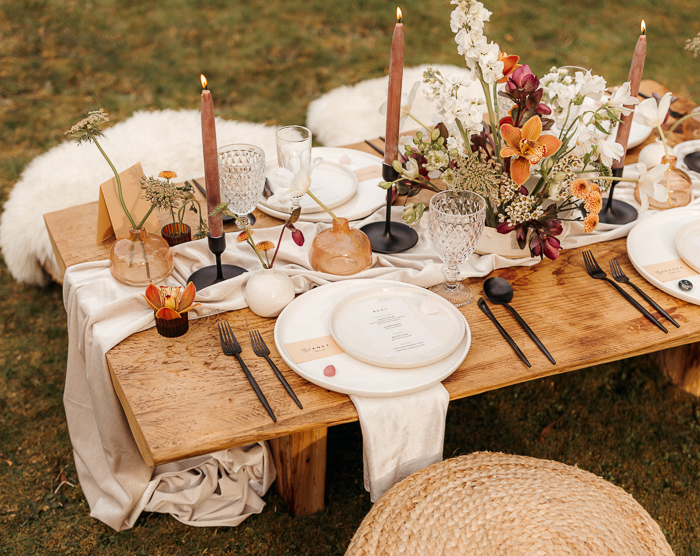 Recommended Reading: Use This Wedding Reception Table Checklist for Stress-Free Styling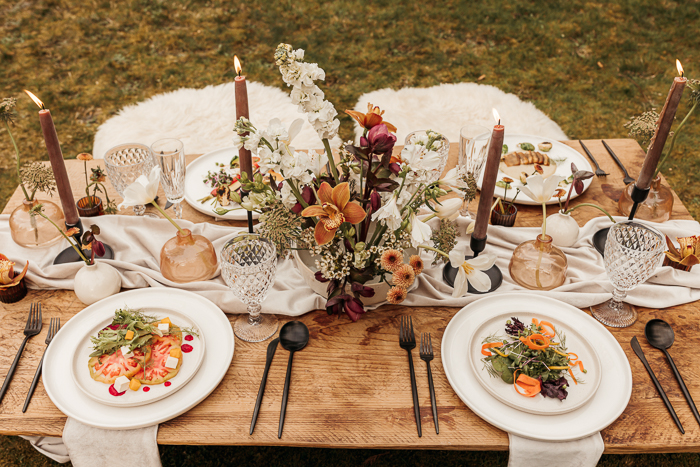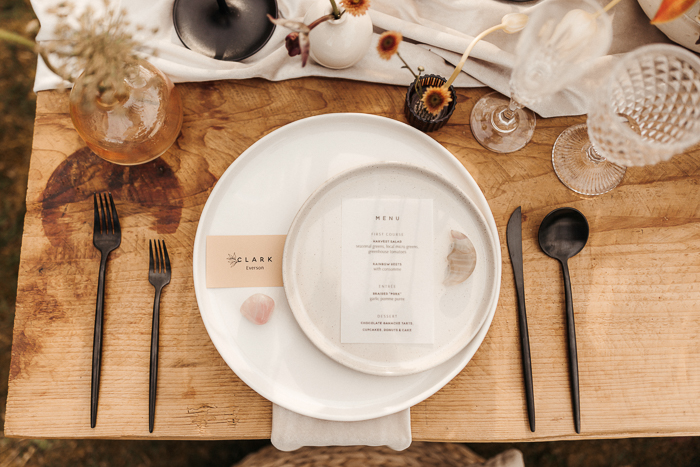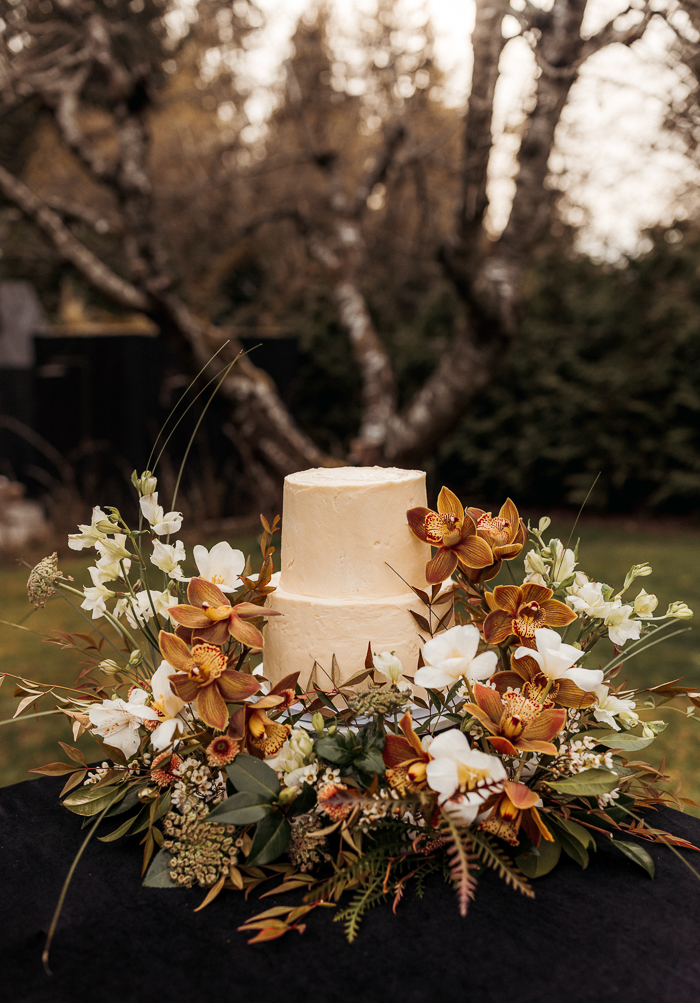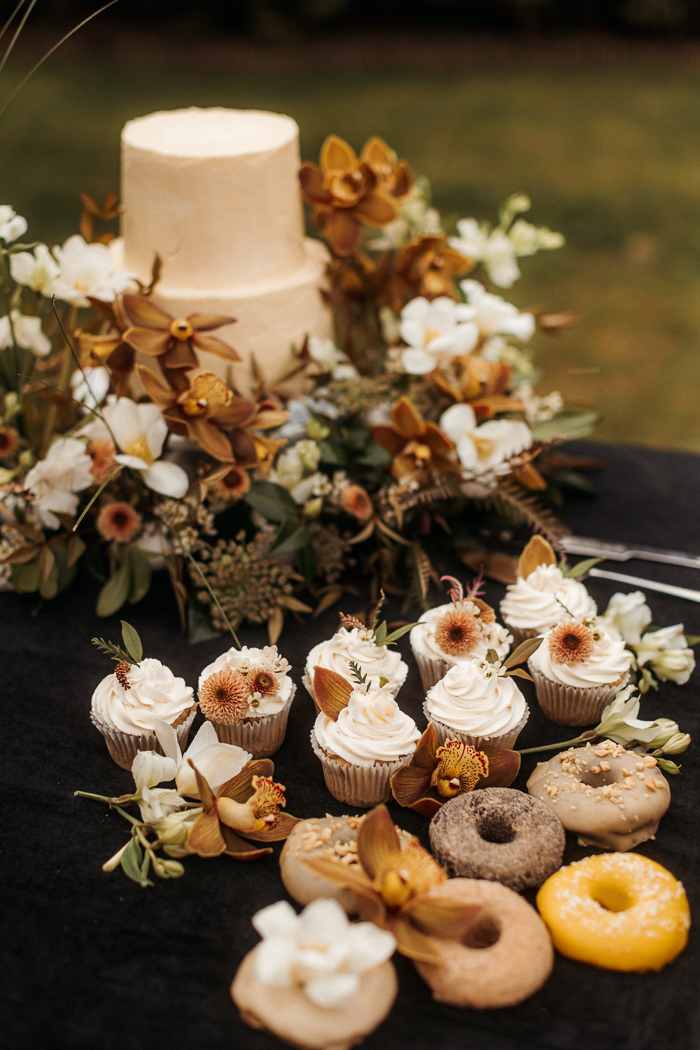 Locally Sourced Ingredients and Sustainable Paper Products
The delicious vegan main courses and desserts are skillfully made with ingredients sourced locally and served on pottery from the area. The sparkling wine comes from the Okanagan Valley, and all the paper products used are eco-friendly, made without chlorine or lignin, and either from recycled materials or completely pulp-free.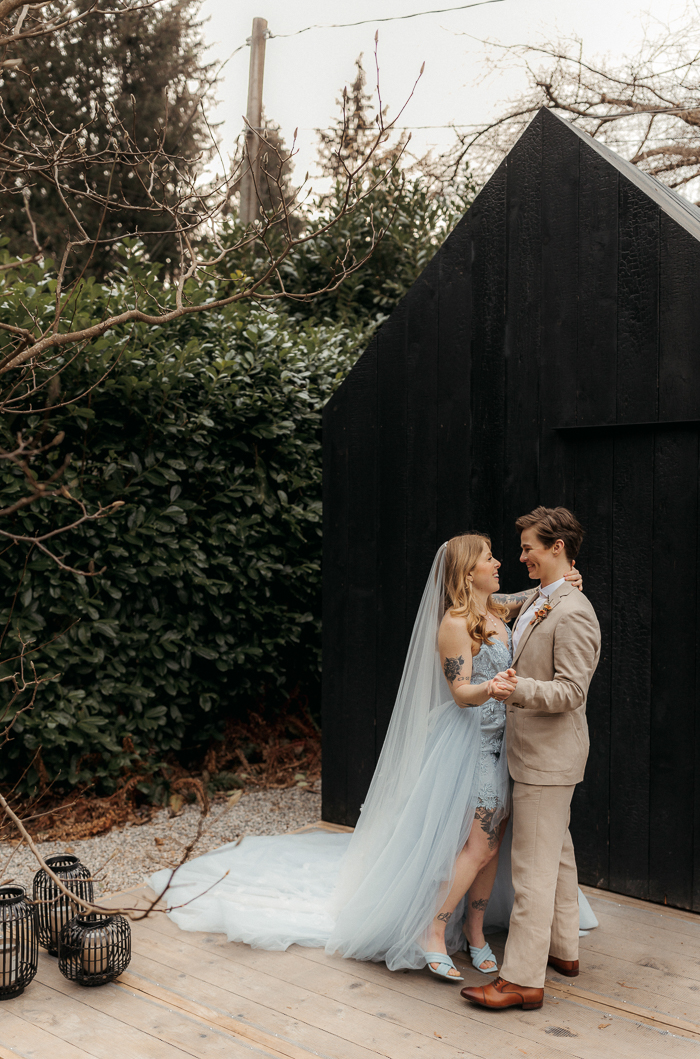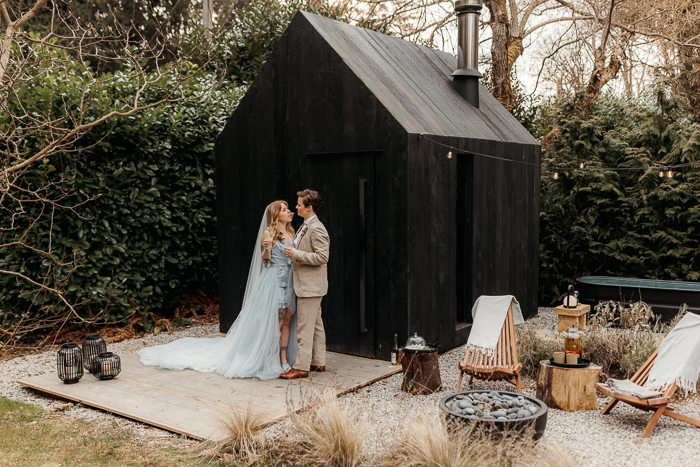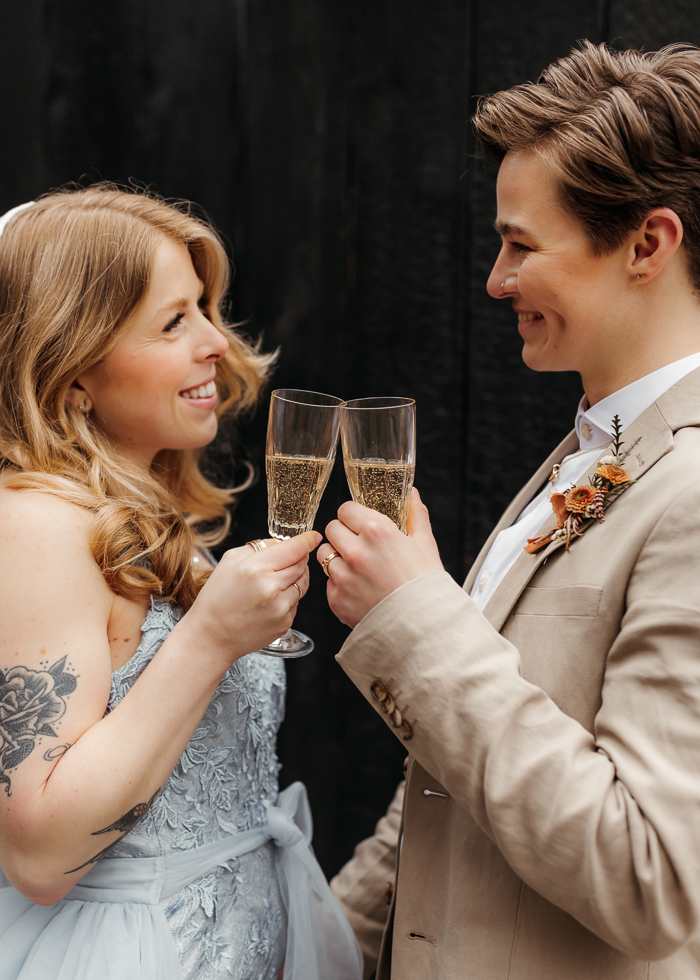 Recommended Reading: Ultimate Wedding Reception Bar Guide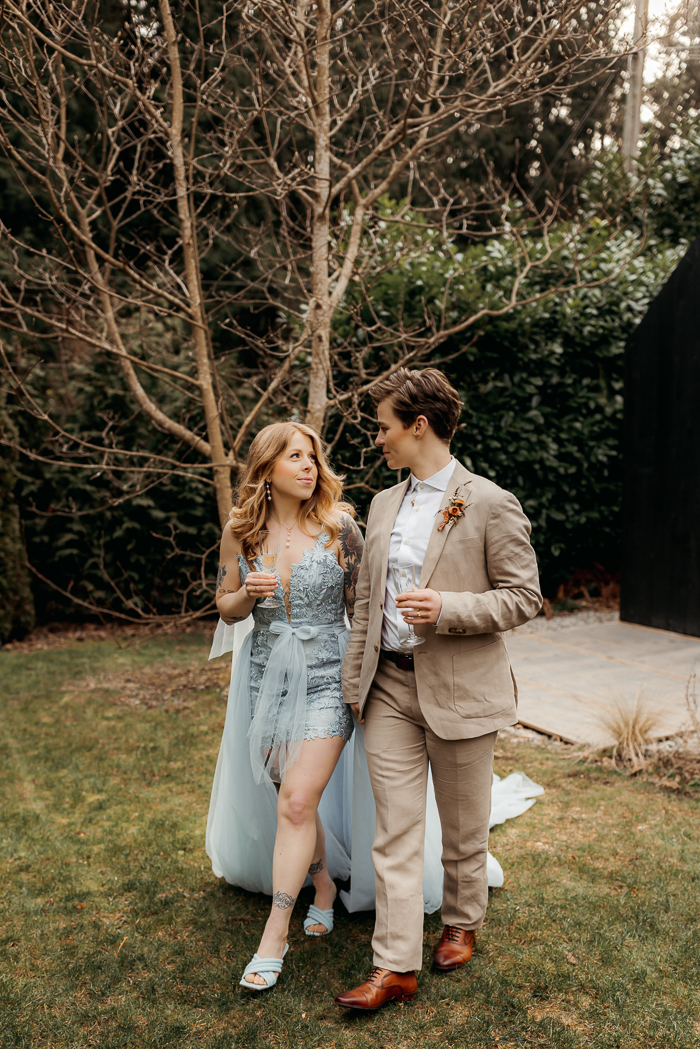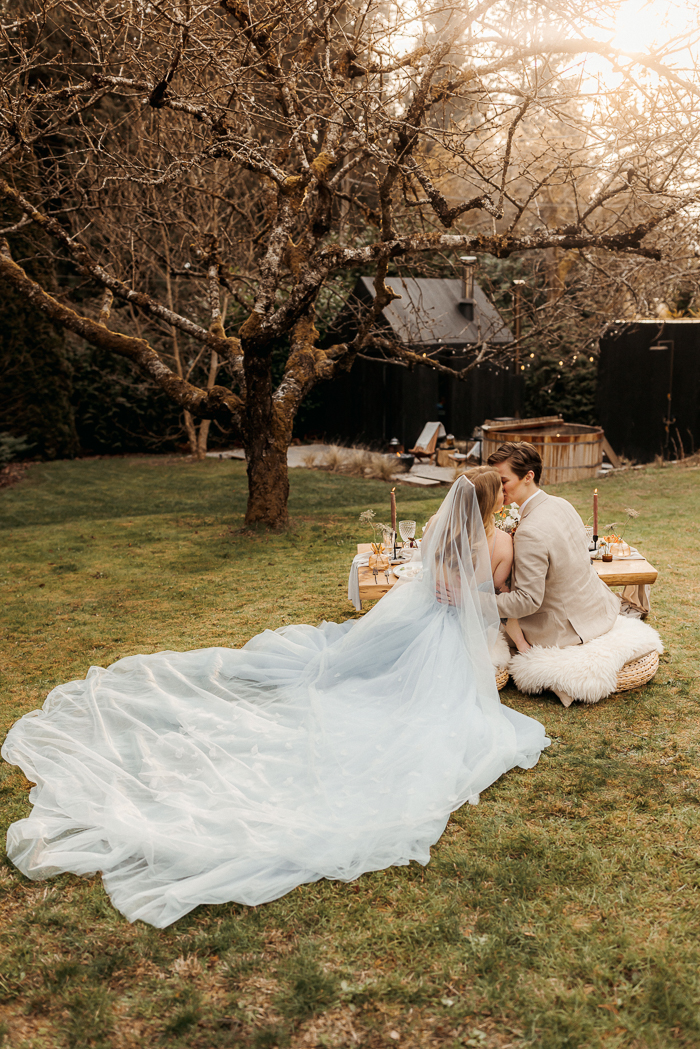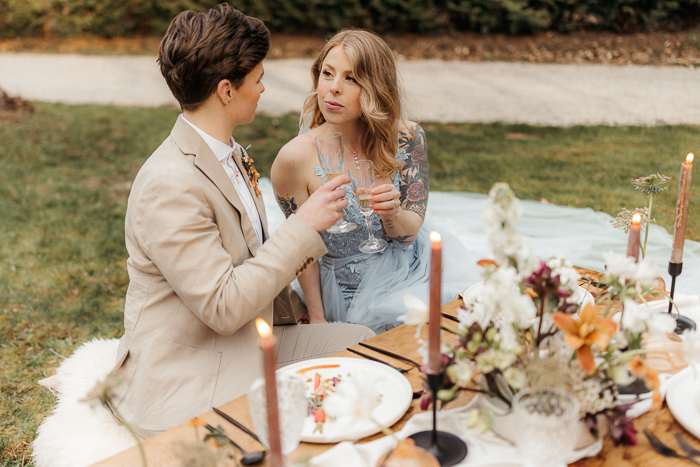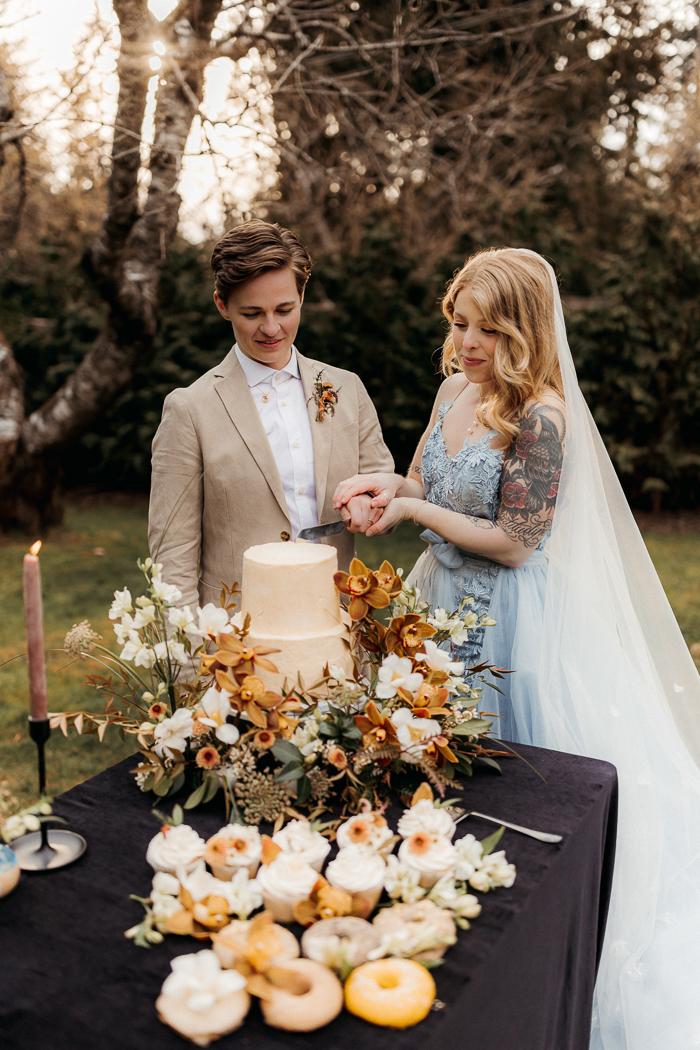 Recommended Reading: Dessert Ideas That Will Make You Reconsider Your Wedding Cake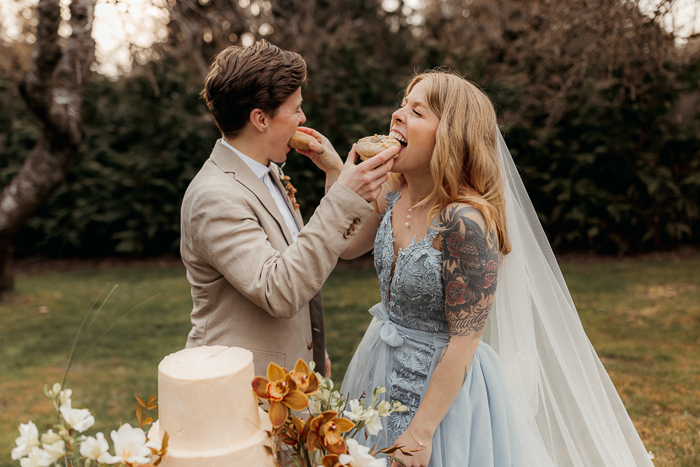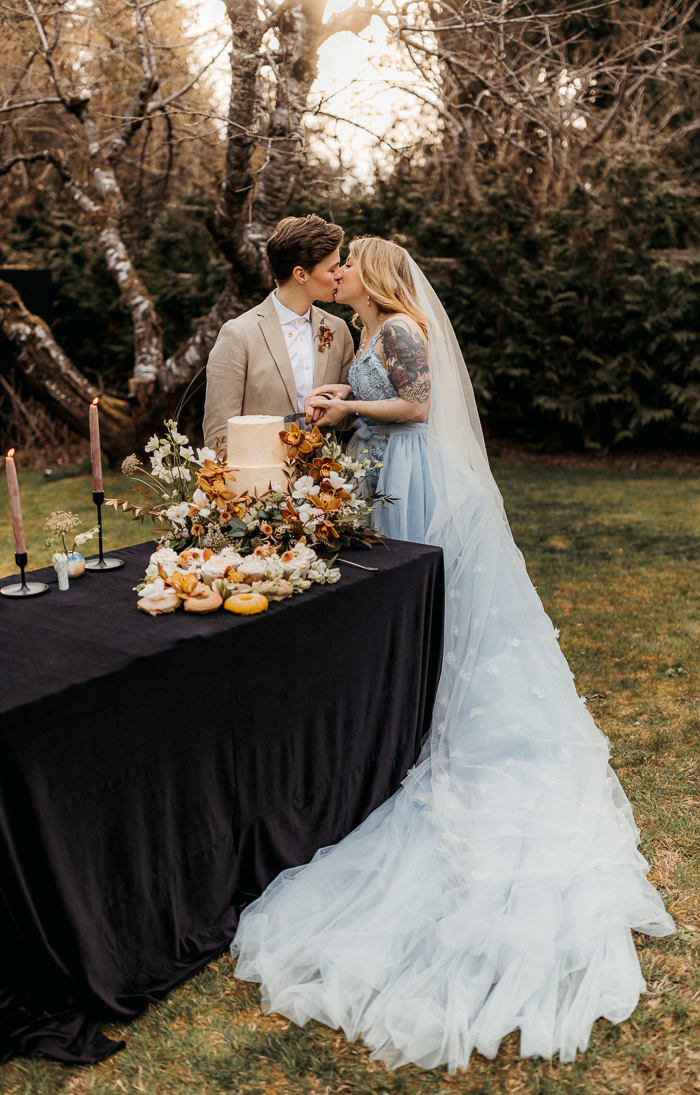 A big thanks to the talented team of vendors who created this whimsical and eco-friendly Davis Bay elopement inspiration, all beautifully captured by Jen + Brian Photo & Film.
You can make your wedding more eco-friendly by making sustainable choices, or working with eco-minded vendors can make your special day just as romantic and spectacular as any other. But with even more meaning.