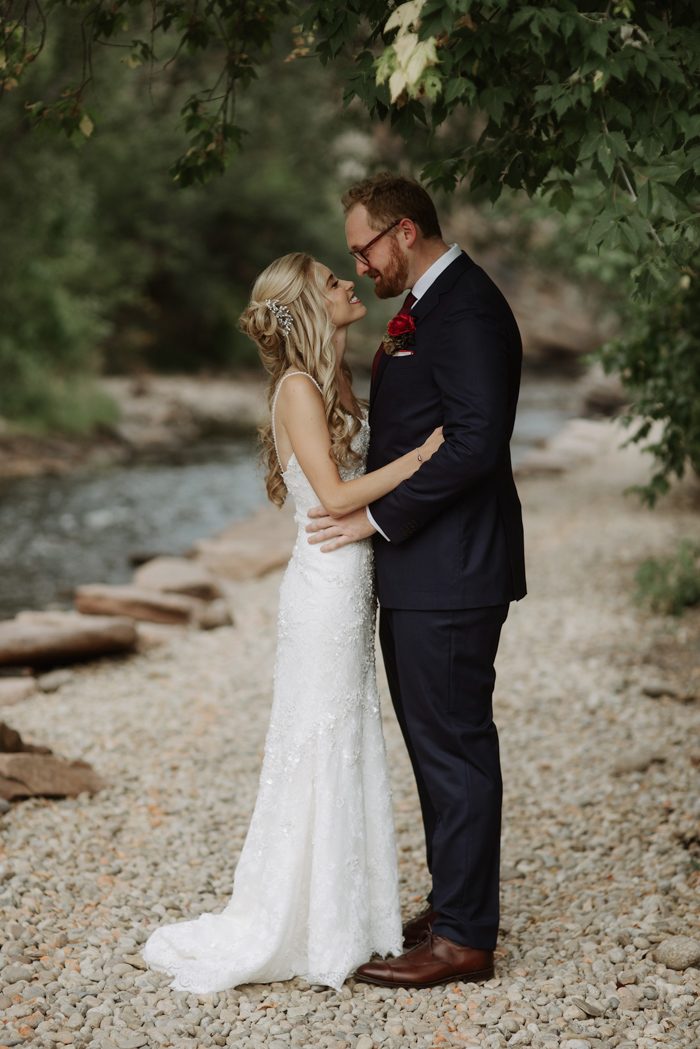 If you've wondered where the dreamiest outdoor wedding location in the U.S. is, Elizabeth and Scott's wedding at Planet Bluegrass makes a strong case for Colorado! The music festival venue, which is set in the Rockies, has a picturesque view of the mountains and a babbling creek that made it the ideal location for a rustic and garden-like outdoor ceremony and cocktail hour and for breathtaking portraits captured by June Photography. In keeping with the natural feel, Elizabeth and Scott chose a casual look with an elegant twist that elevated but didn't distract from the space. With the help of the planners at Banks & Leaf and the designers at DesignWorks and Sweet Zion Paperie, Elizabeth and Scott brought together elements of Colorado — such as locally brewed beers — with memories from Washington, D.C., to create a one-of-a-kind event that was both classic and casual in all the best ways. Park Floral Design then added the wow factor with vibrant pink and red floral arrangements and installations that popped brilliantly against the rustic landscape.
The Couple:
Elizabeth and Scott
The Wedding:
Planet Bluegrass, Lyons, Colorado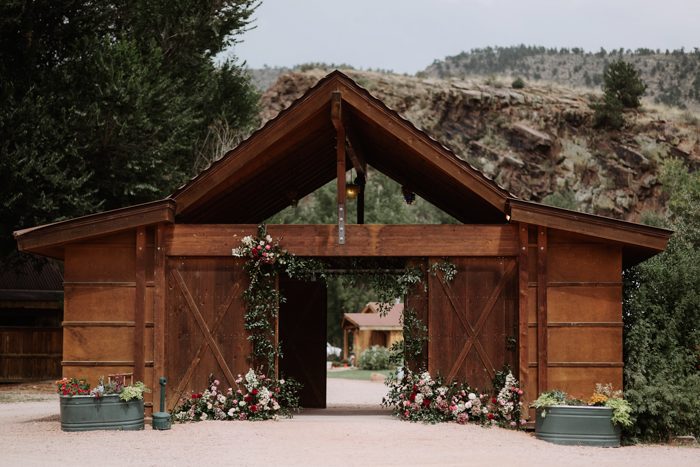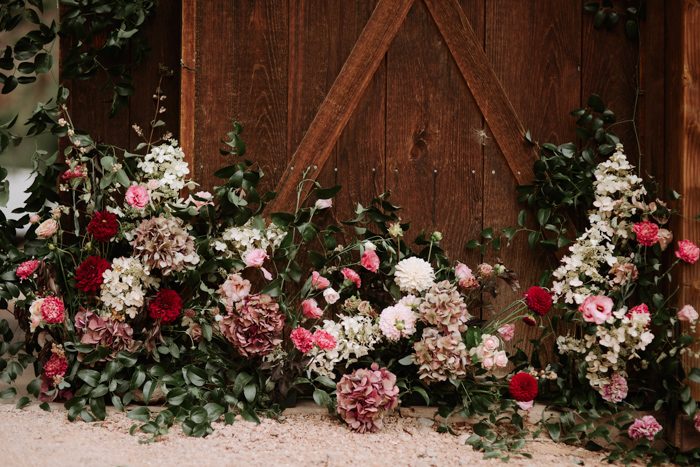 Our main priority was to have a wedding that felt warm and welcoming to all our friends and loved ones. For this reason, we really tried to come up with an aesthetic that was attractive without being too formal or stiff and spent a lot of time thinking about the right drinks, food, and music.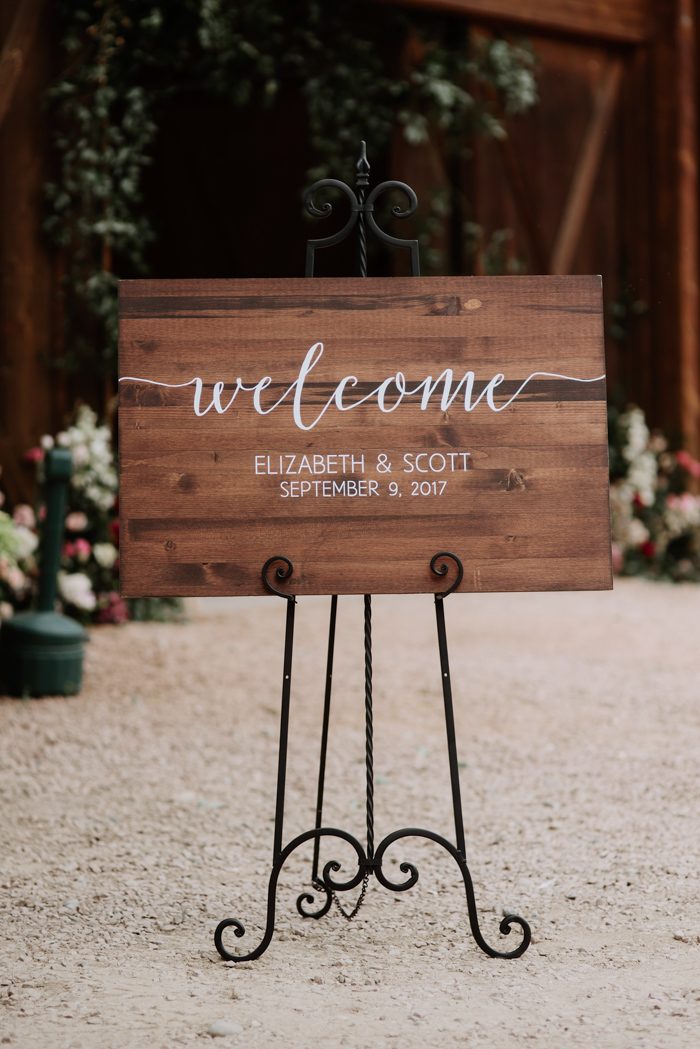 SHOP THIS LOOK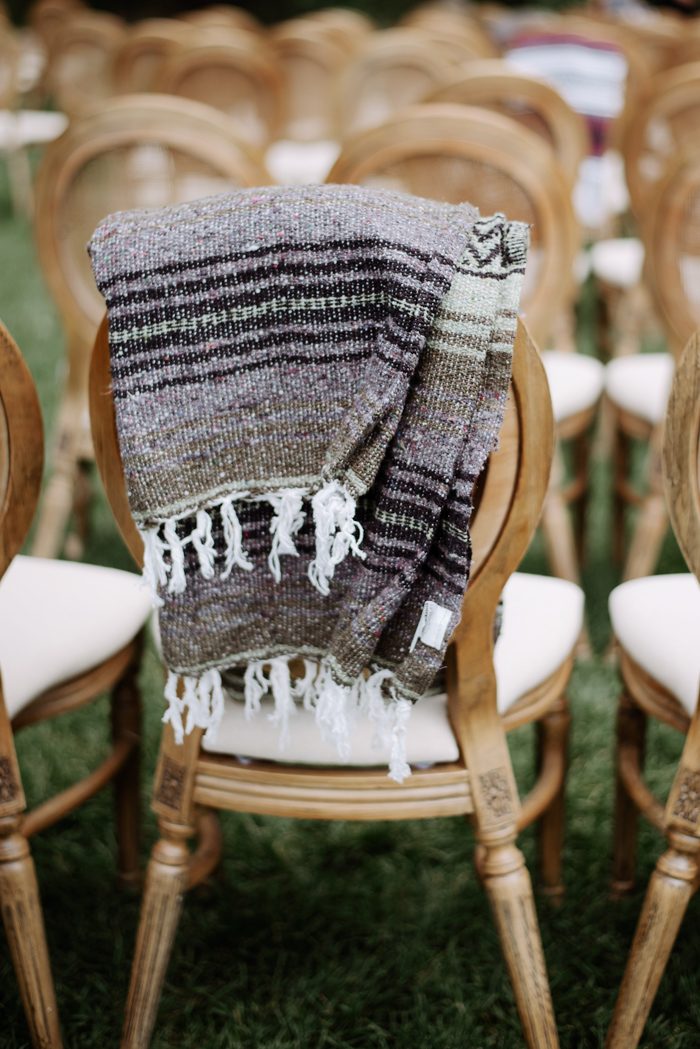 We also wanted to give all of our guests as big a taste of Colorado (where Elizabeth grew up) as we could. To do this, we locally sourced as much as we could, right down to the beer, liquor, and ingredients in our cake. A lot of our guests had never been to Boulder or Colorado before but ended the weekend as in love with both as we are.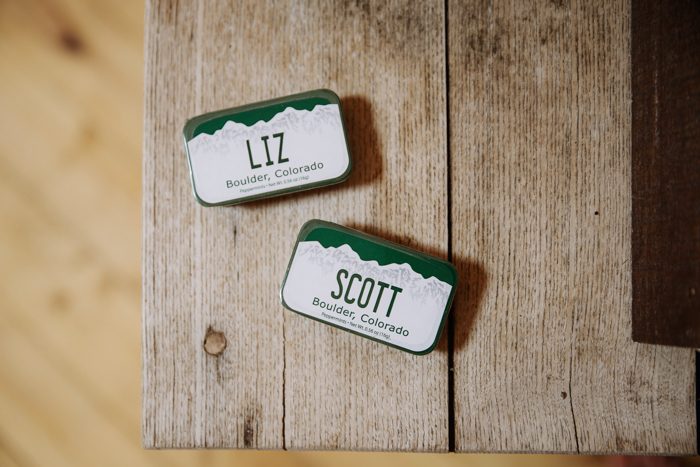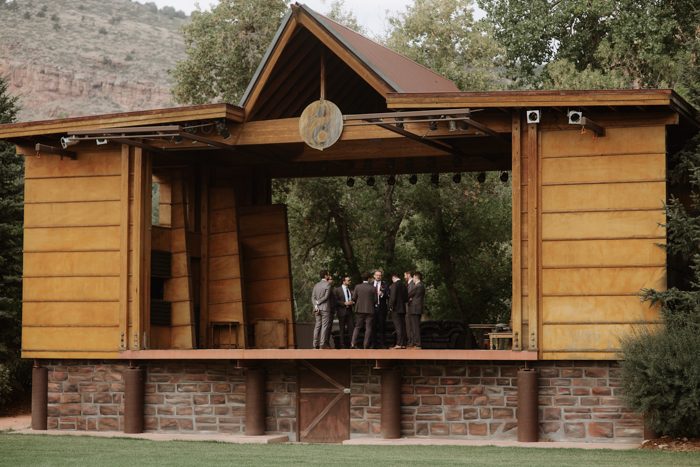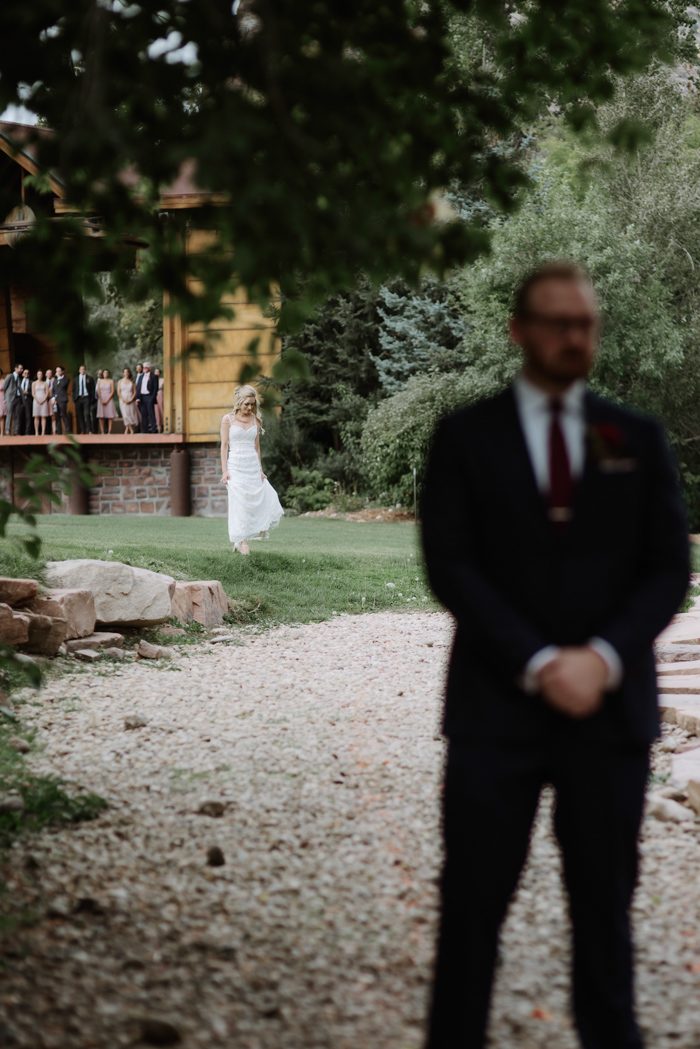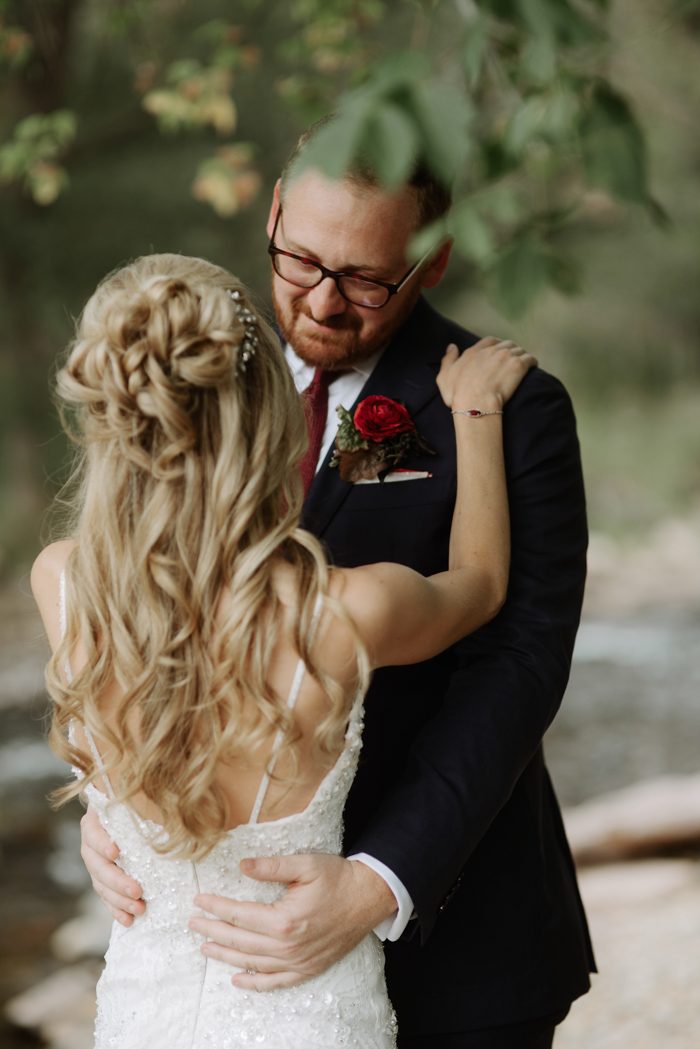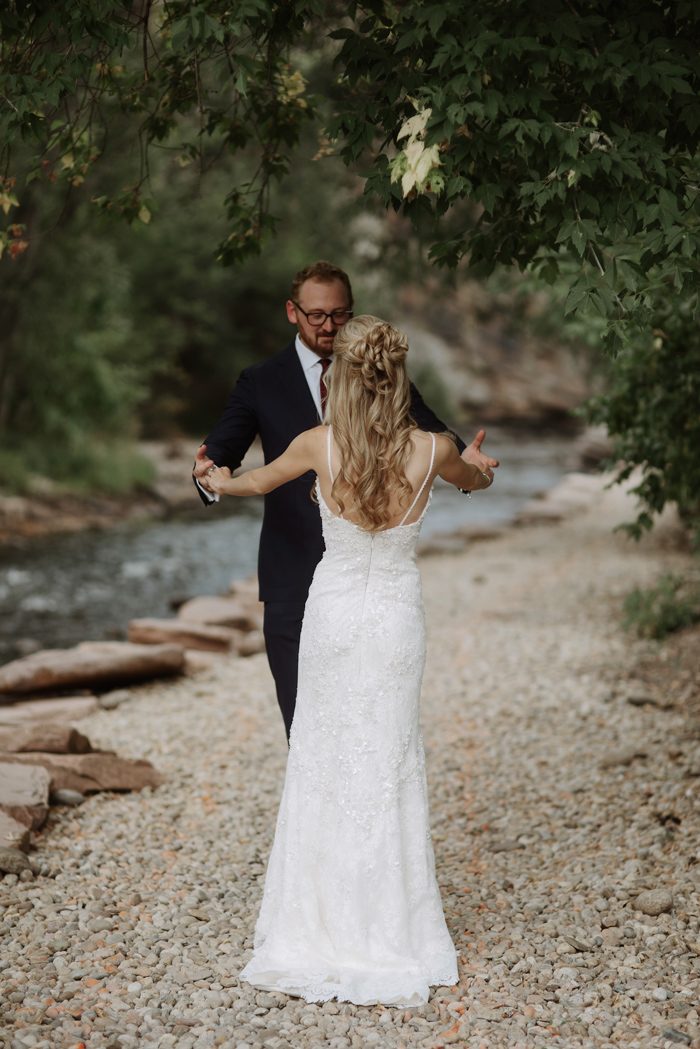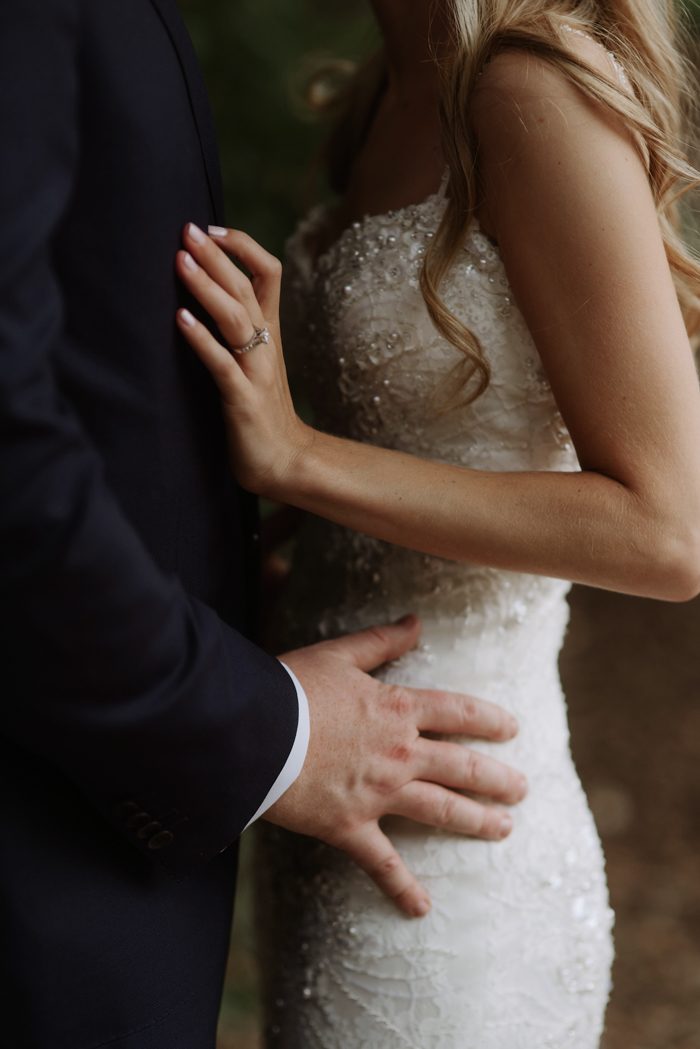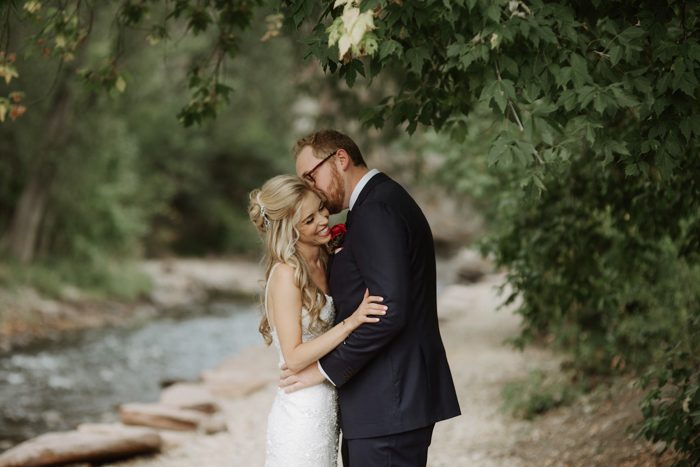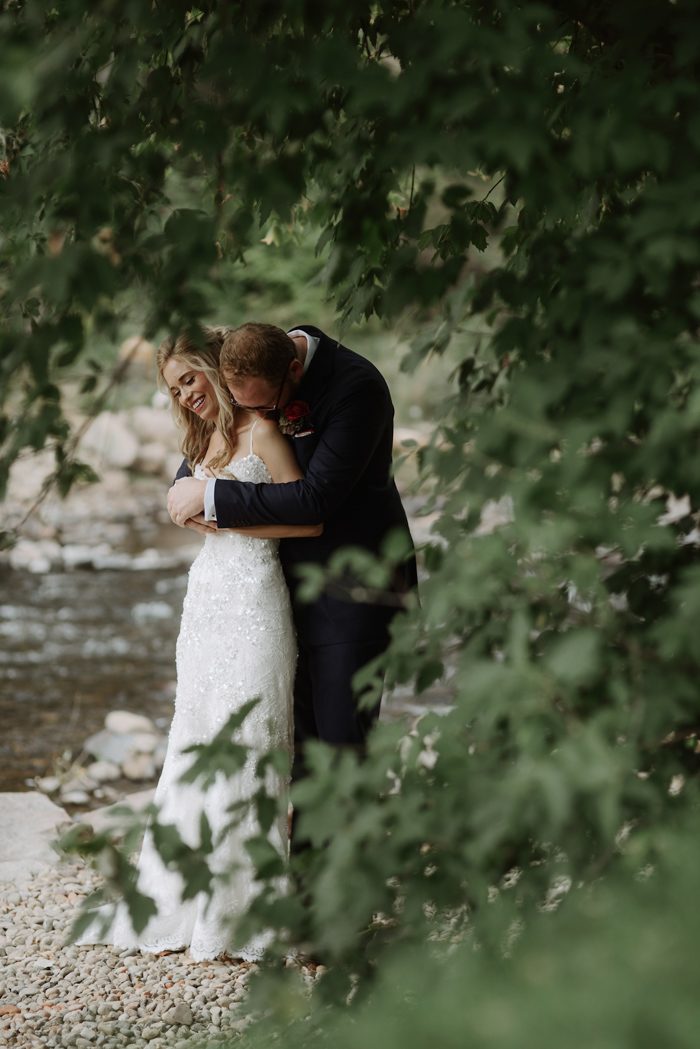 SHOP THIS LOOK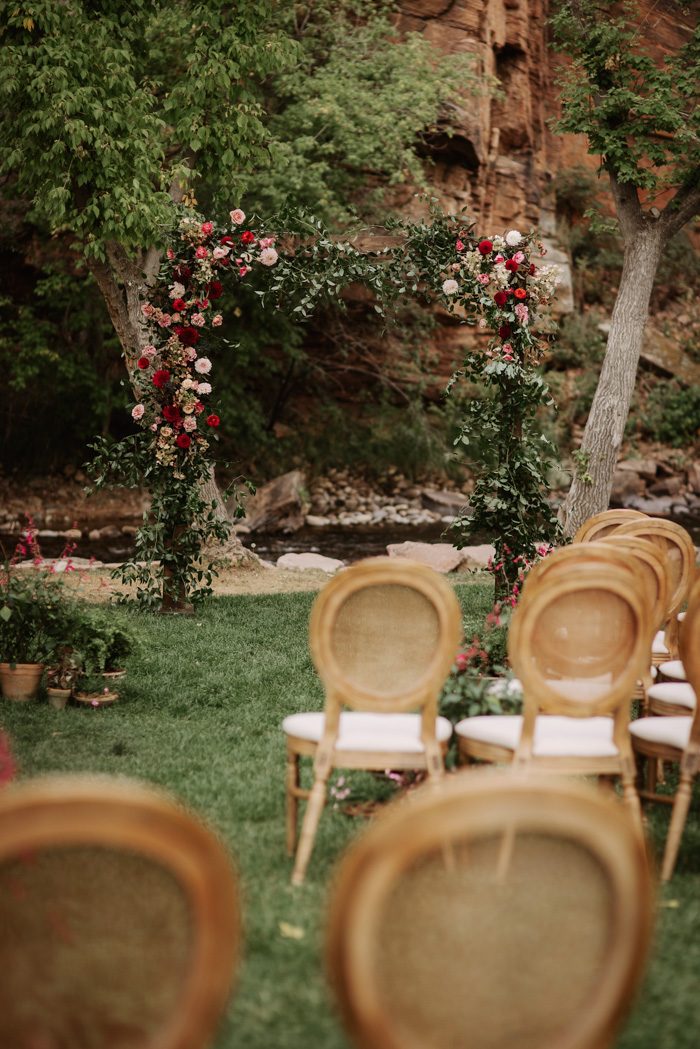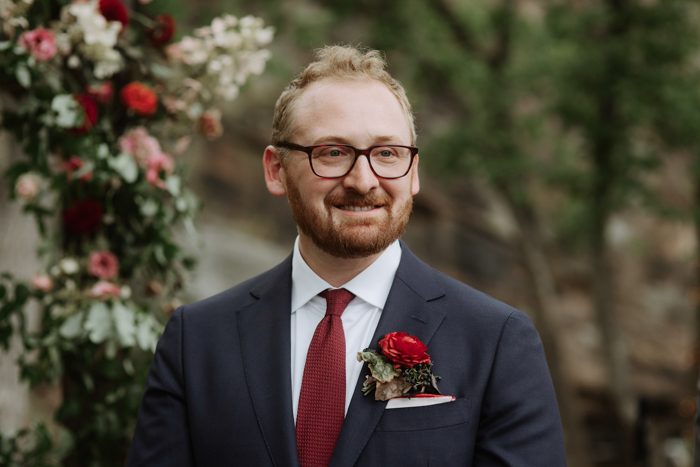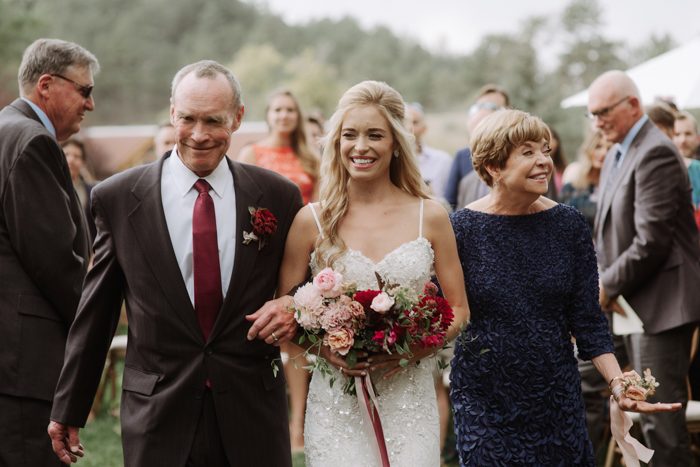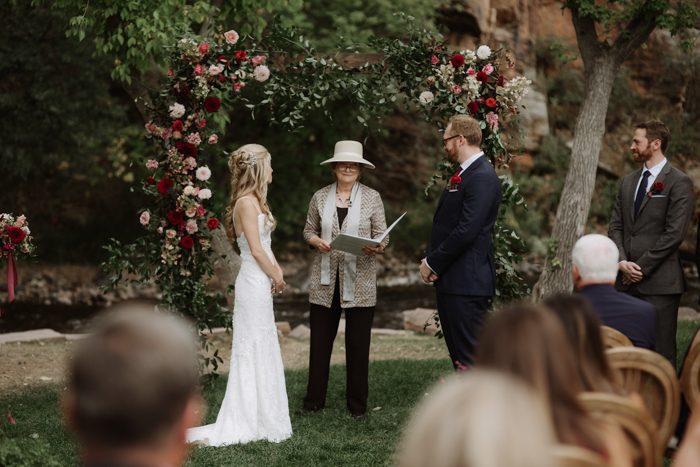 Our officiant was Elizabeth's aunt, who is a lay minister and helped us plan out our ceremony. We wanted a ceremony that was fairly brief but reflected how sincerely we take our commitment to each other. Our wonderful band played instrumental acoustic versions of several of our favorite songs, and we had friends present readings we had chosen that meant a great deal to us. Finally, we wrote our own vows, which touched on nearly all of the same themes, despite the fact that we hadn't shared them with each other beforehand!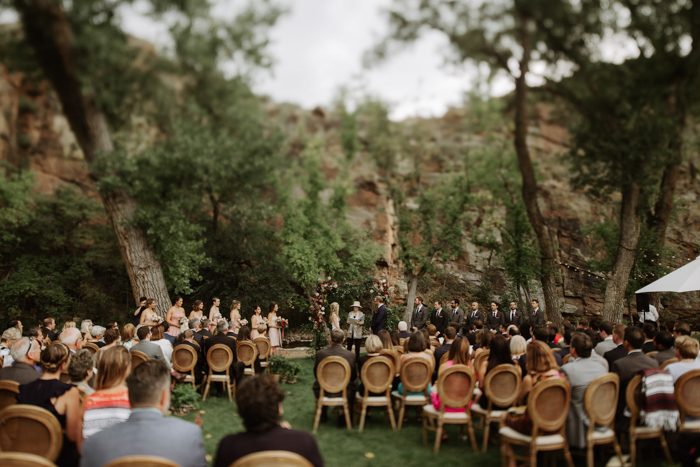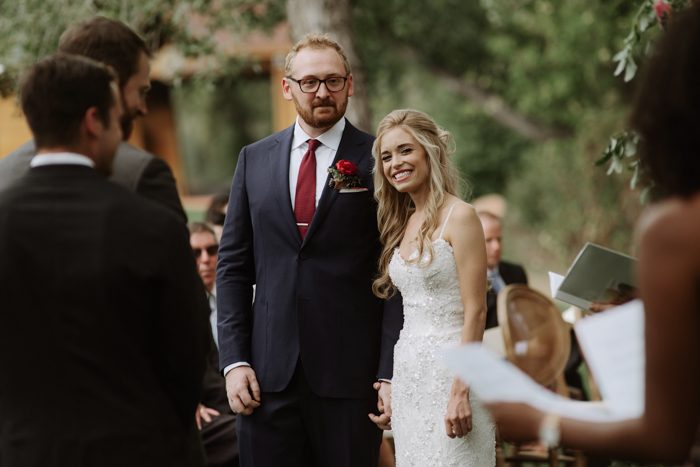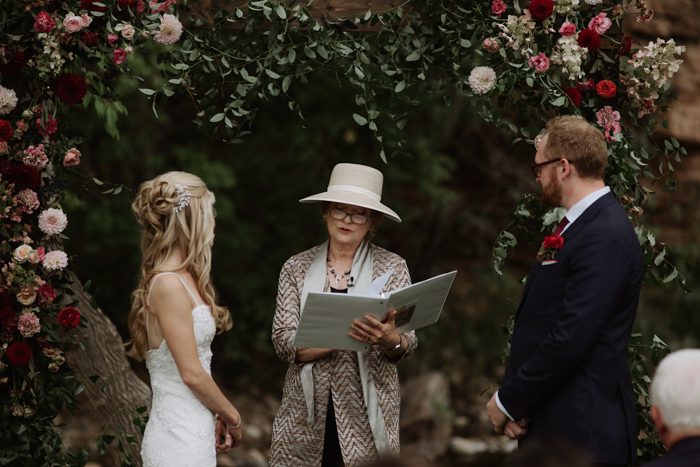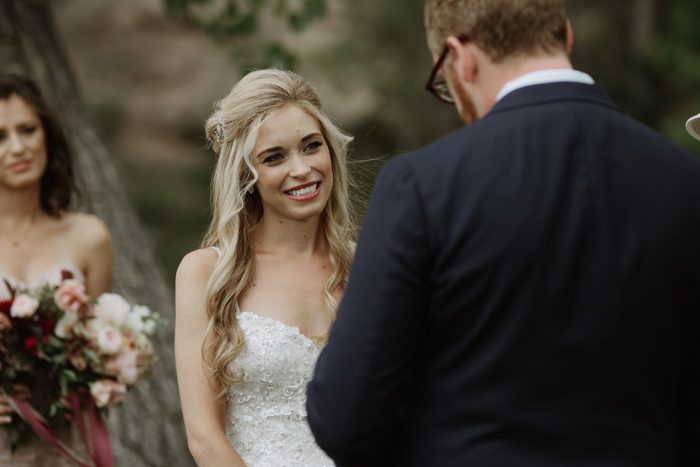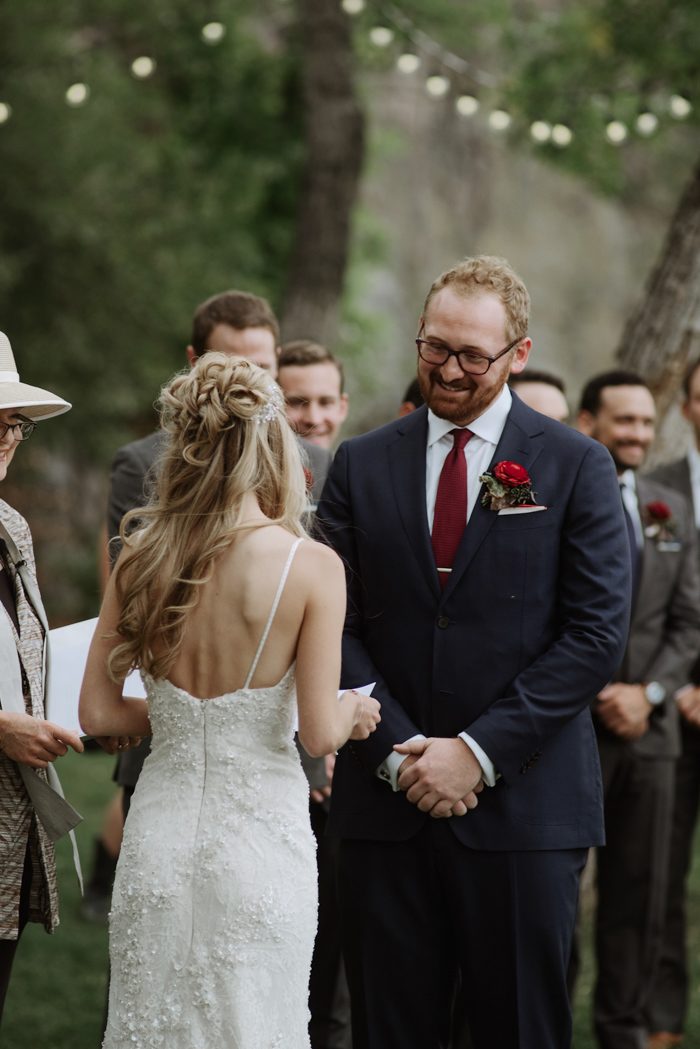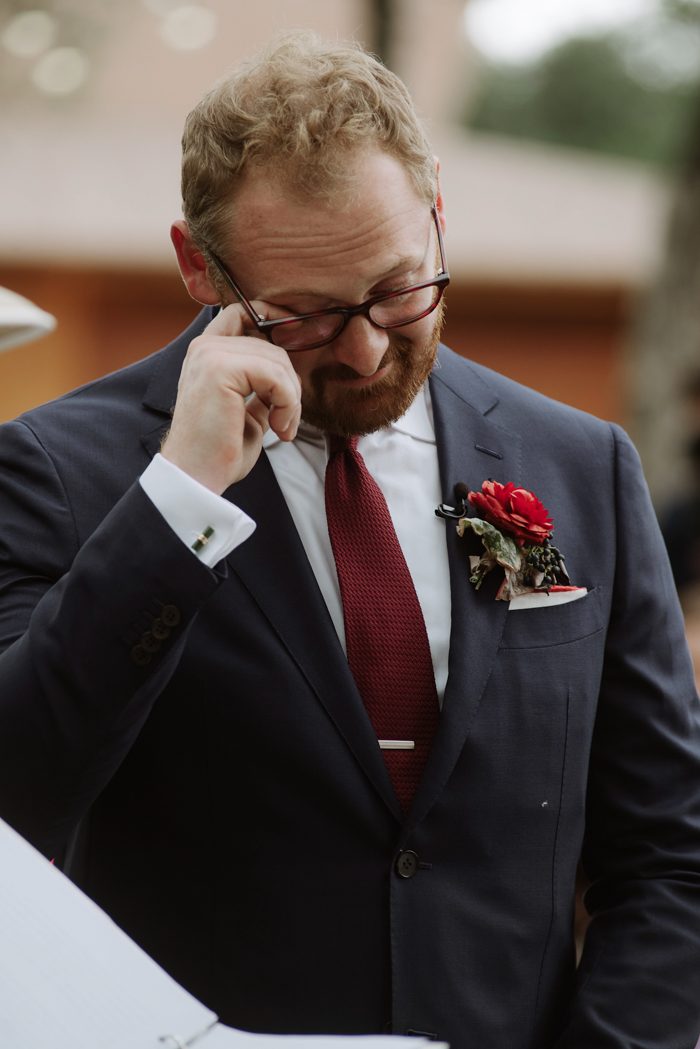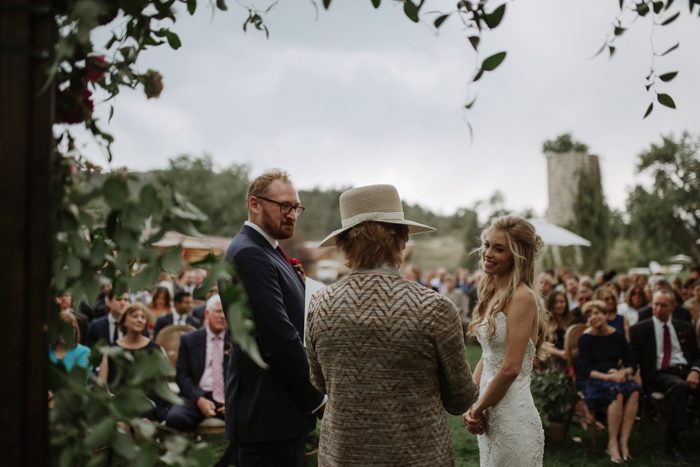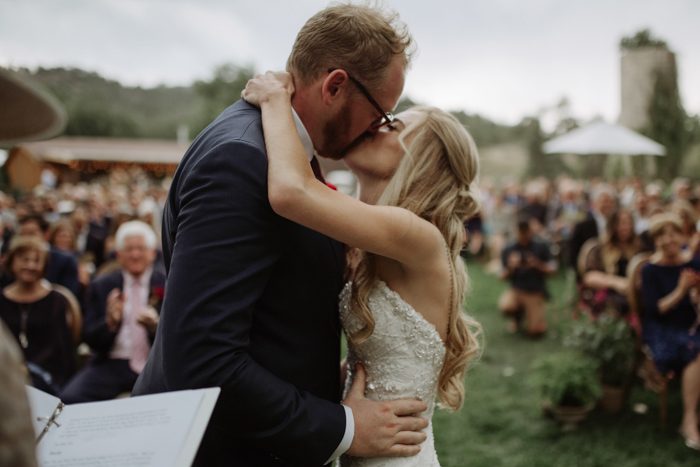 Processional – "Beast of Burden" by the Rolling Stones
Recessional – "Airline to Heaven" by Billy Bragg and Wilco
First Dance – "This Must Be the Place (Naive Melody)" by the Talking Heads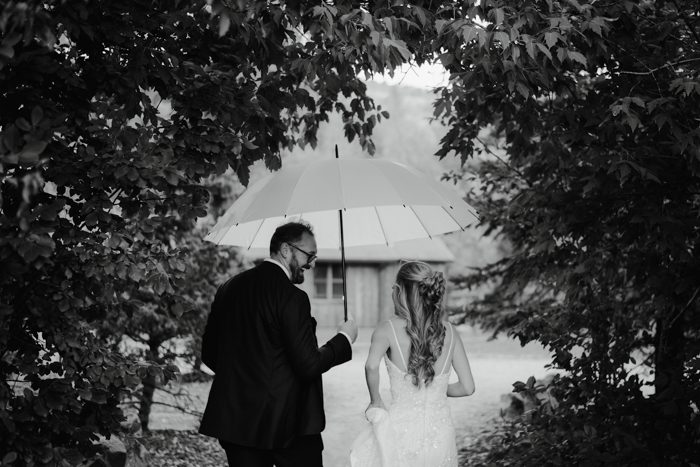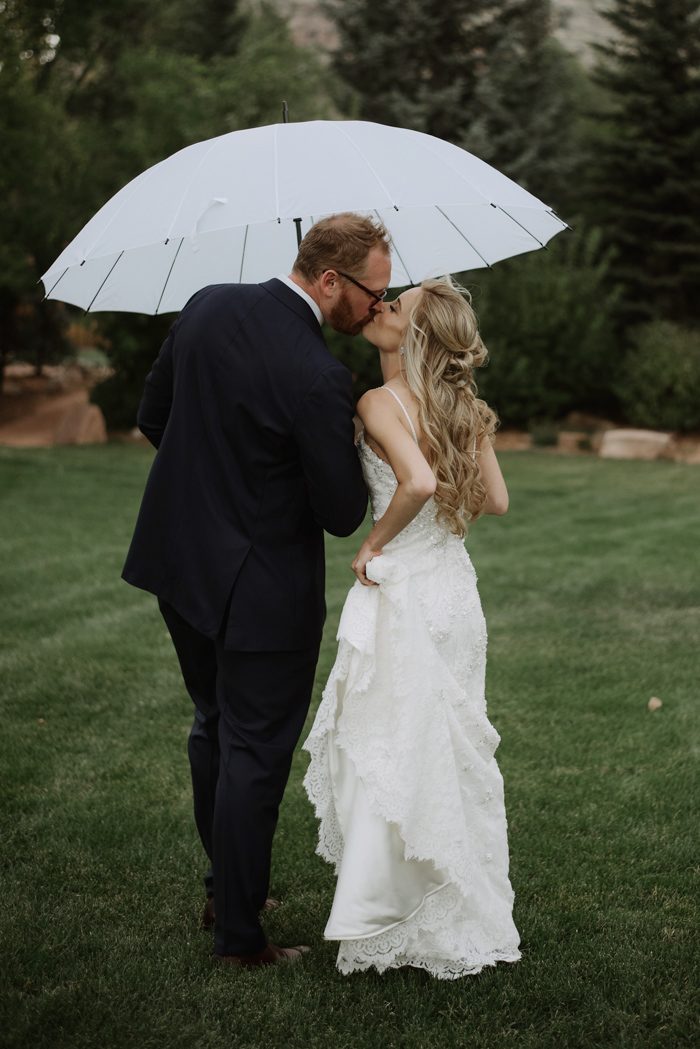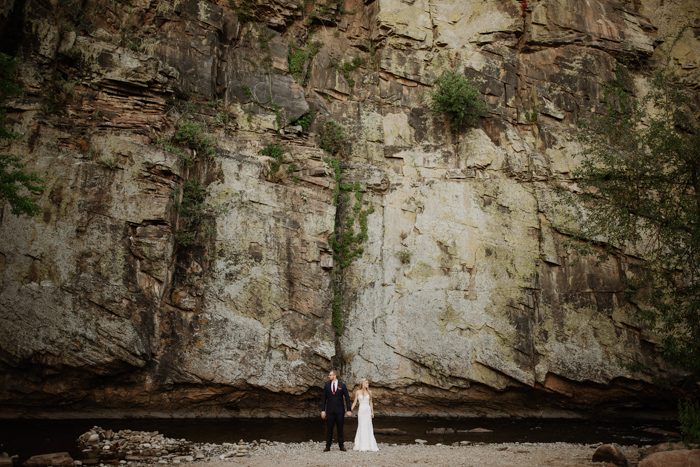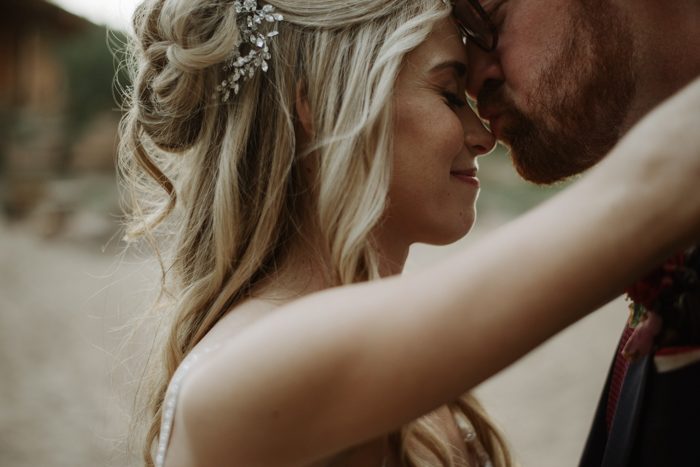 At our post-ceremony cocktail hour, we had to make the final call on whether to set up dinner outside like we'd hoped or under a tent that we'd rented, as the forecast said there was a 50% chance of thunderstorms. There were clouds in the sky and there had been a few drops of rain, but we made the call to keep things outside, despite some concerns. We sat down at our sweetheart table looking out over all our friends and family and watched as the clouds broke for the most perfect sunset, which illuminated us as we ate amidst the trees. It couldn't have been more perfect!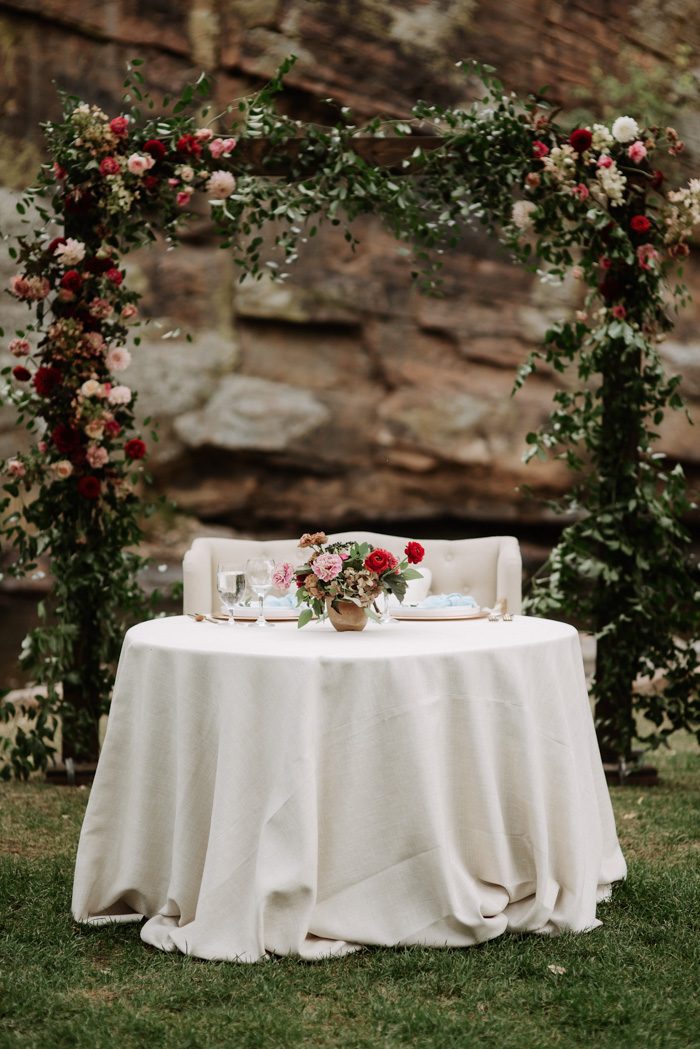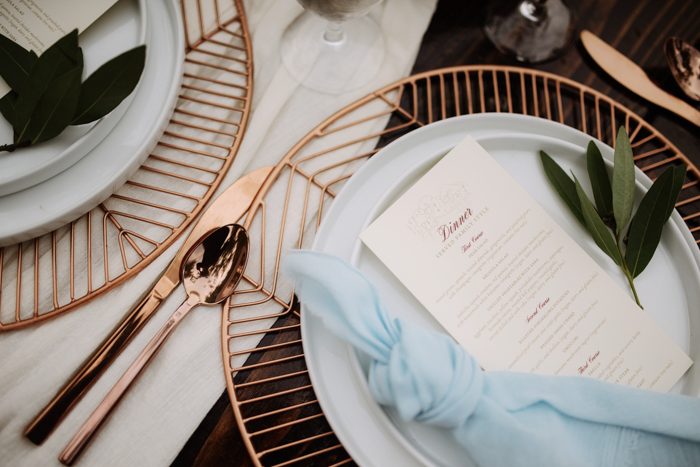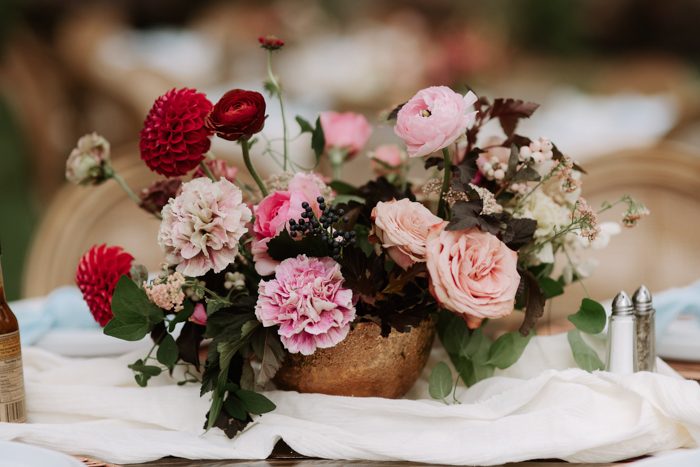 We had originally planned to do lots of small things ourselves, from designing the various signs we needed to making the arch we were to be married under. But by the time the last few weeks came around, we found ourselves too short on time, which forced us to rush through or hand items off to friends and vendors. So, our advice for couples: rather than try to do too much yourself, focus on just a few things that are particularly important and try to have them done at least a week before the wedding. Delegate all other items to someone else, such as a planner or a friend.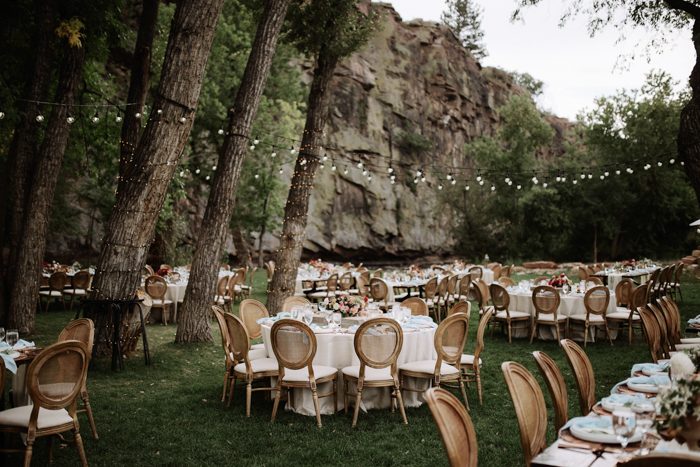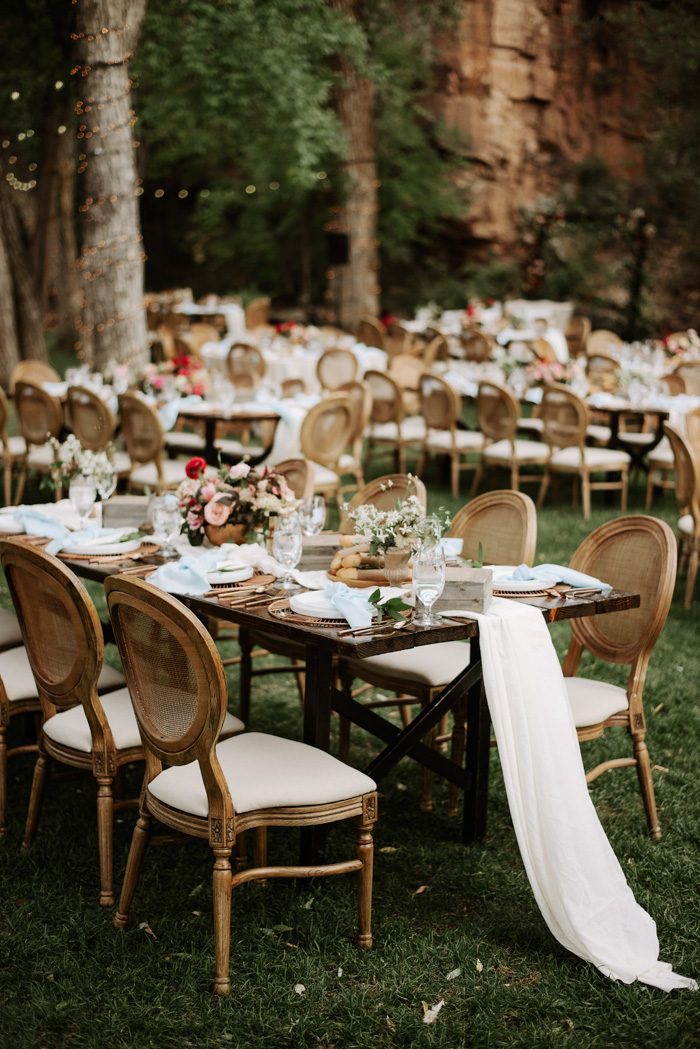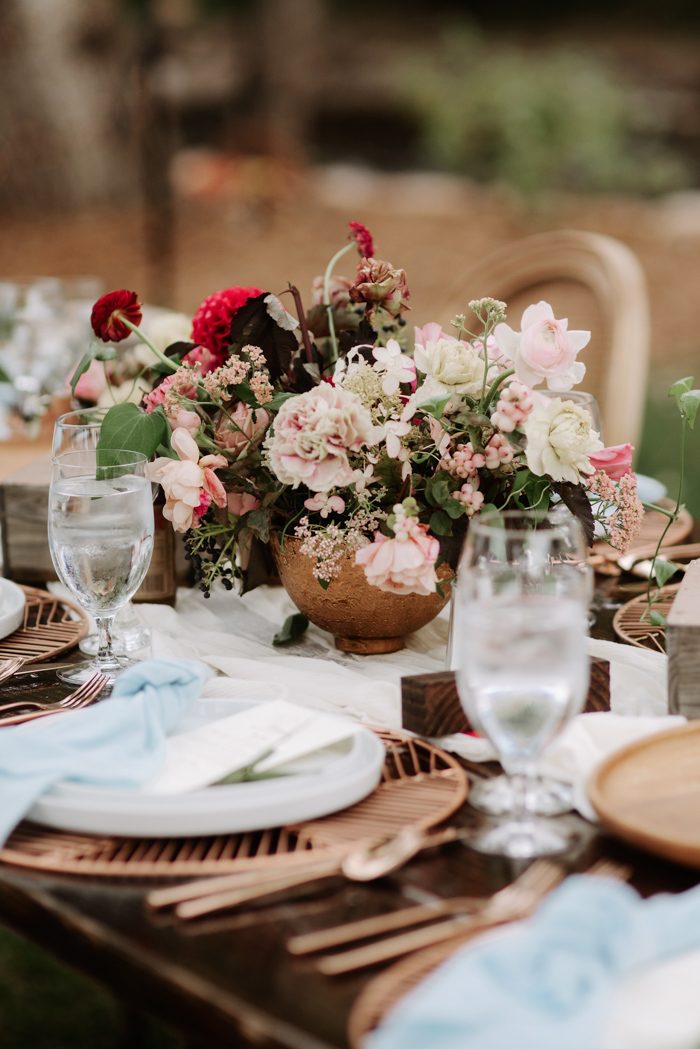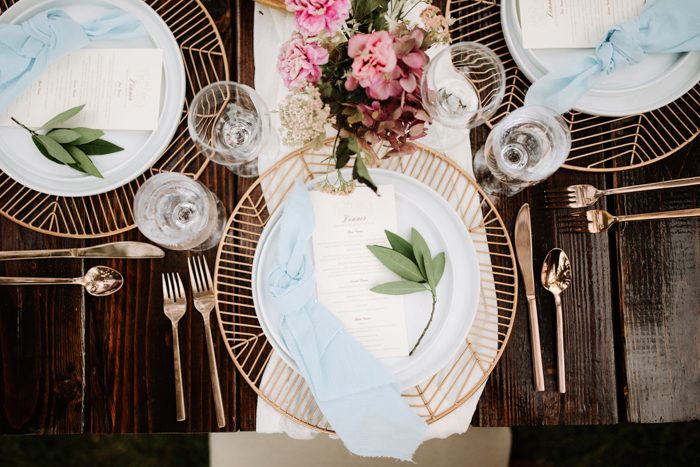 We named each of our tables after a favorite bar for the group of friends sitting there and came up with mottos for each bar. Our wonderful paper designer then came up with custom coaster designs for each table, which we used a signs for identifying them! We loved the coasters and are in the process of getting them framed to display in our home now.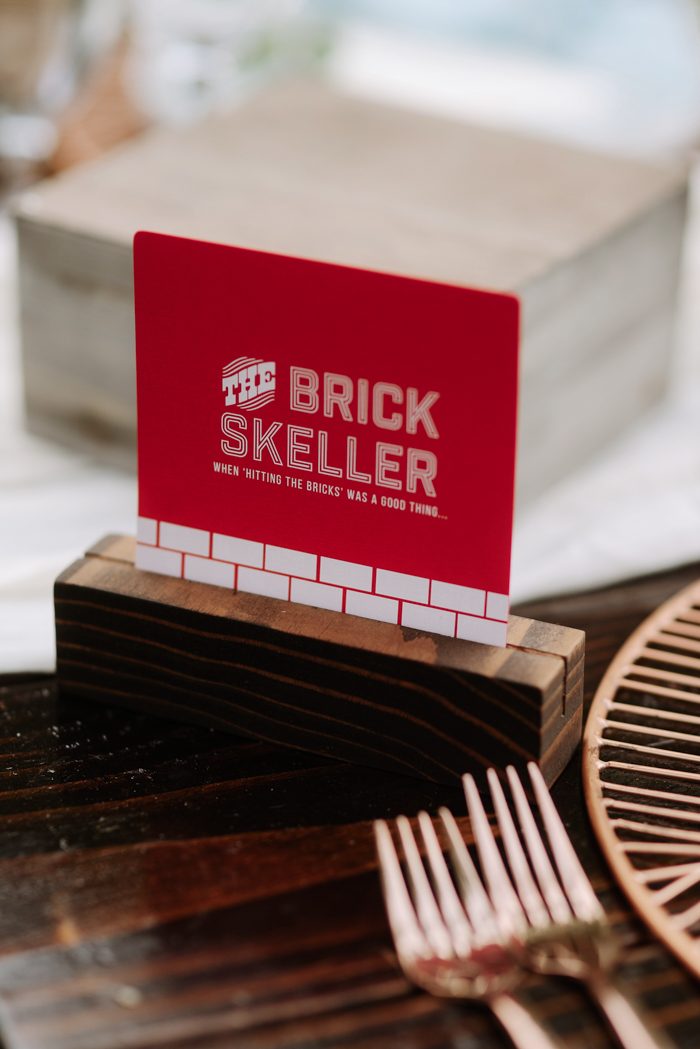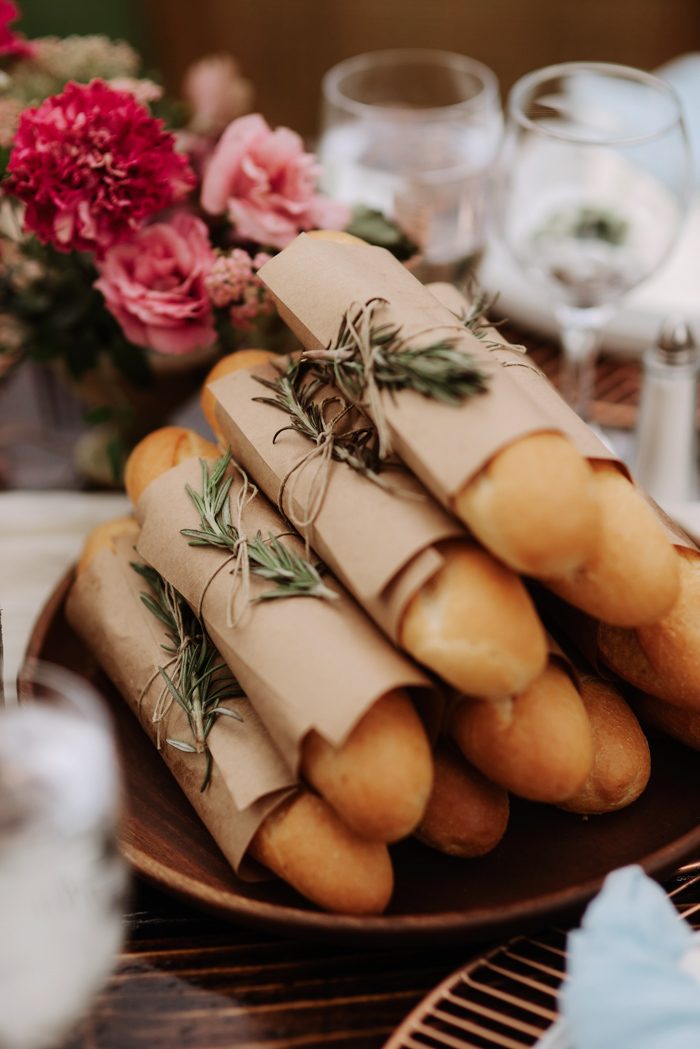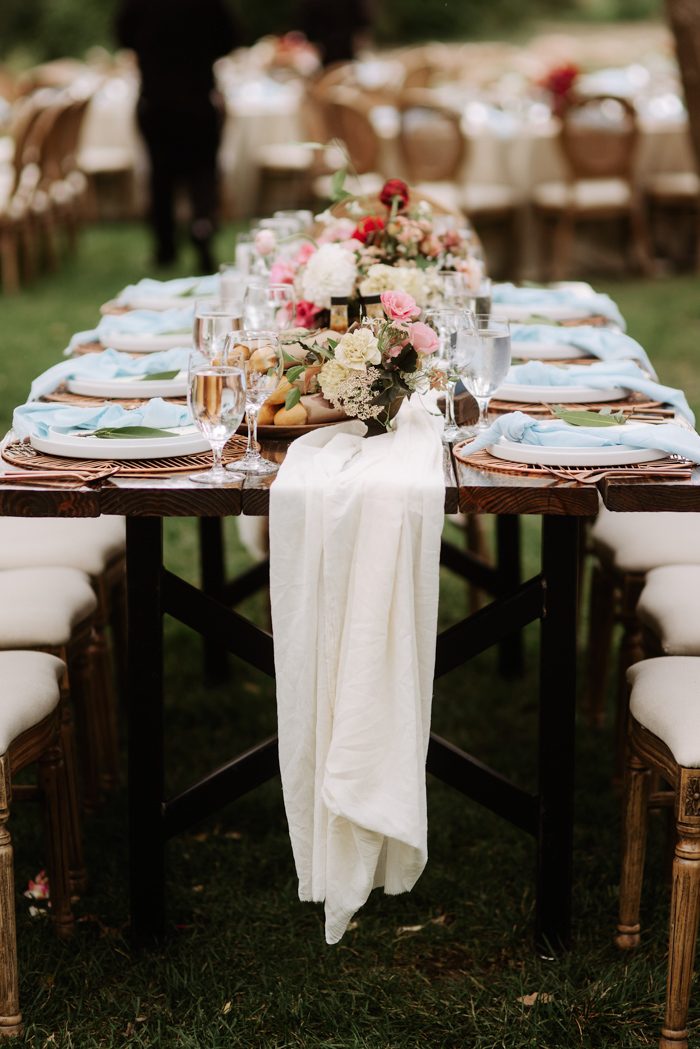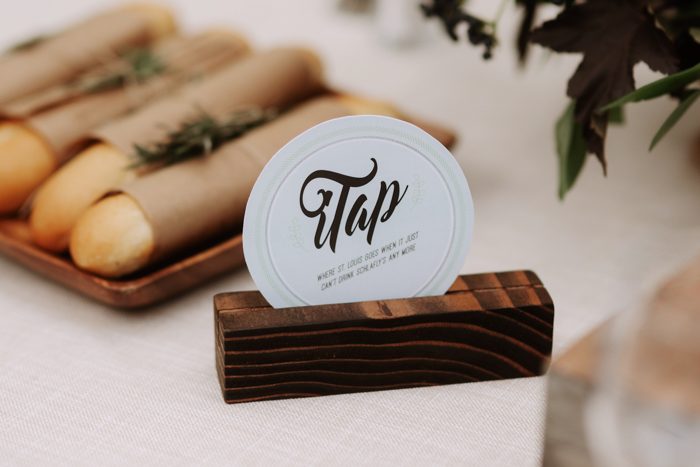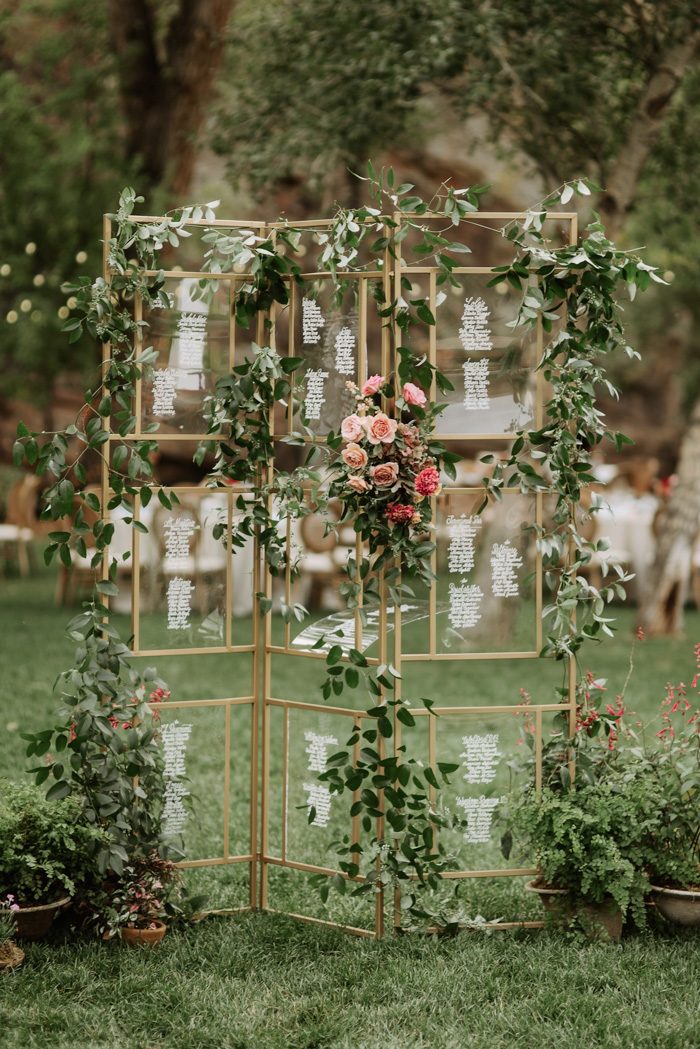 We assembled welcome bags, which contained a selection of wedding essentials (chapstick, sunscreen, etc.), a sampling of drinks and snacks from Colorado, and handwritten notes for each of our guests. The most popular gifts were the beers we included in each bag, which were randomly taken from one of over 20 Colorado breweries. Lots of our guests told us they ended up drinking them together in impromptu tasting parties, giving everyone a real slice of the Colorado beer scene!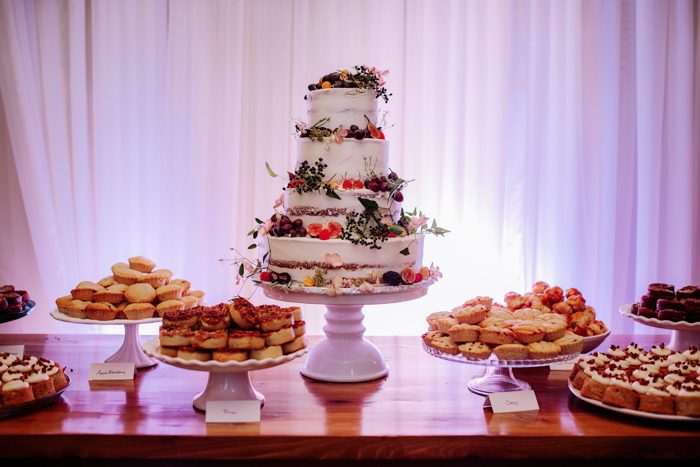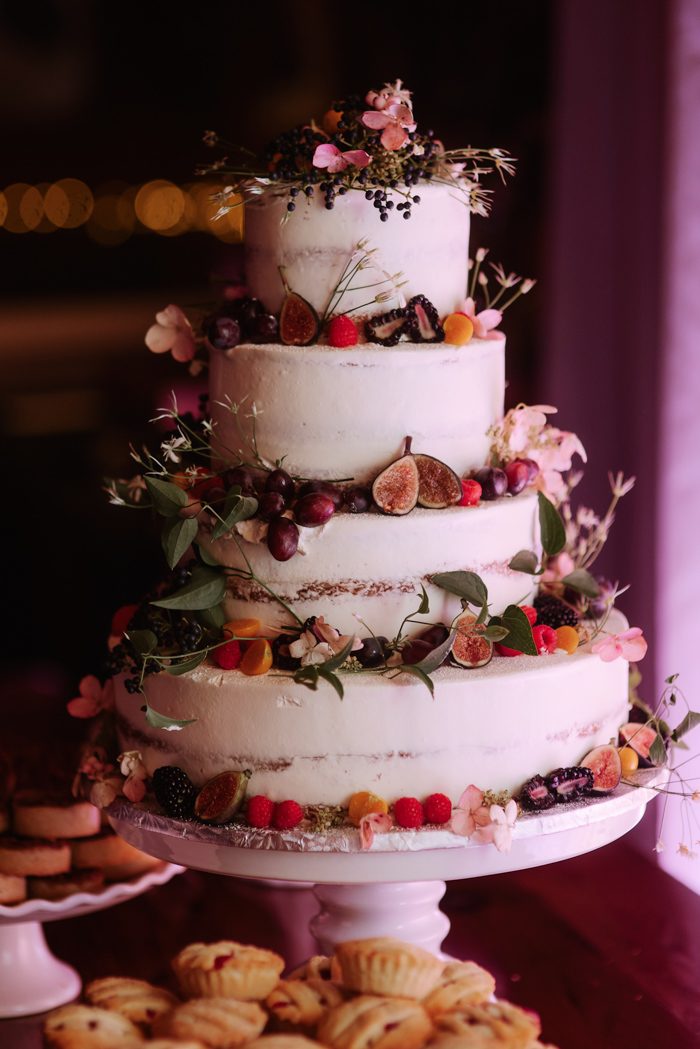 Our group of friends in Washington, D.C., has a tradition of surprising each other with ridiculous dance routines at everyone's weddings. At our wedding, our friends surprised us with a routine choreographed to Rihanna's "We Found Love (in a Hopeless Place)," a tongue-in-cheek reference to the fact that we met while working in Iraq. Halfway through, Elizabeth surprised me by joining for a mixed-in sample from Miley Cyrus's "Wrecking Ball," a song that I very publicly embarrassed himself to on one of our first dates. It was a hilarious capstone to the evening, especially when I realized that Elizabeth had been surreptitiously sneaking away to rehearse for weeks.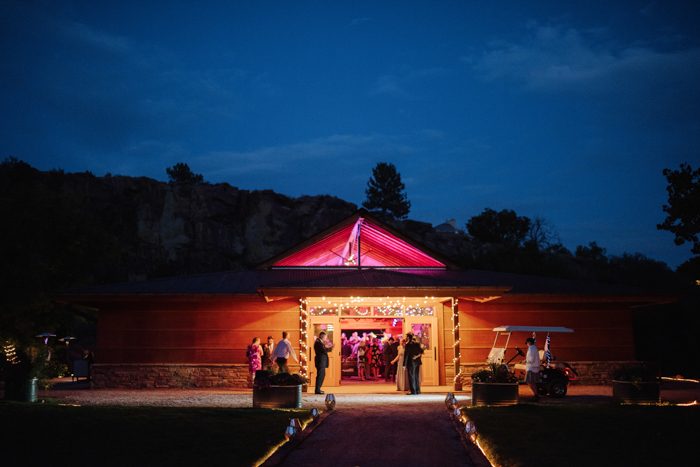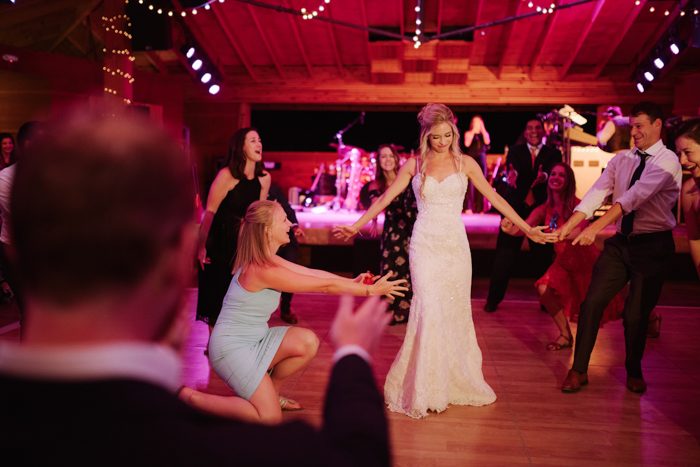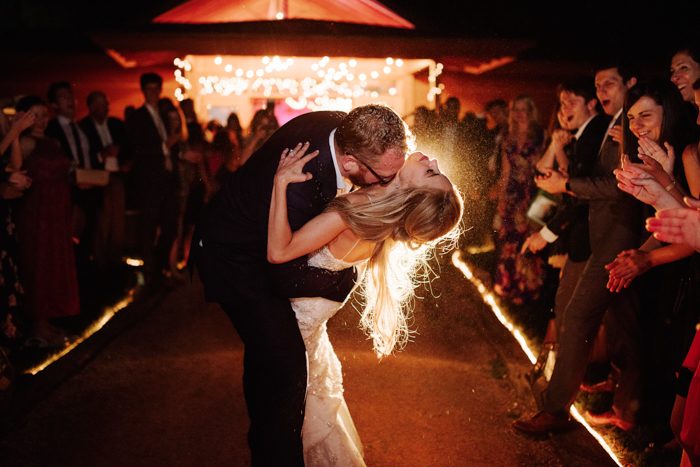 Congratulations to Elizabeth and Scott, and a special thanks to June Photography for sharing this gorgeous Planet Bluegrass wedding with Junebug! Want to see more of this dreamy venue? You have to see this colorful Planet Bluegrass wedding in Lyons, Colorado!