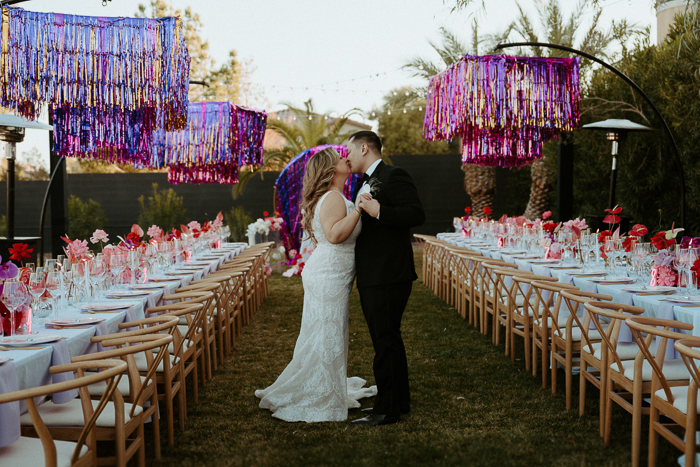 While a wedding with a neutral color palette and an organic feel will always be a timeless choice, going all out with bold and vibrant details certainly creates an unforgettable celebration. Sarah and Emil experienced the best of both worlds at their Lotus House wedding. As a destination wedding, they aimed to provide a unique experience for their guests. And with the help of their planner and Junebug member Ember and Stone Events, they achieved their vision and surpassed it with flying colors.
The pair exchanged heartfelt vows between rows of palm trees, under an all-white chuppah. It was the classically romantic ceremony they'd always wanted. The following reception was a whole different vibe, though. Setting the right party tone, a champagne wall with neon pink flutes greeted guests. Meanwhile, sparkly tinsel chandeliers hung above a tablescape adorned with bright red and pink centerpieces. Completing the fun aesthetic was a tinsel backdrop for the sweetheart table and the cake display.
This Lotus House wedding proves that you can mix and match themes, and those unexpected combos can become the most unique touches of the day. And in this case, it was the perfect mix of modern, romantic, retro, and disco! To see precisely what we mean, scroll through these incredible images captured by Feel and Focus Photography.
The Couple:
Sarah and Emil
The Wedding:
Lotus House, Las Vegas, Nevada, United States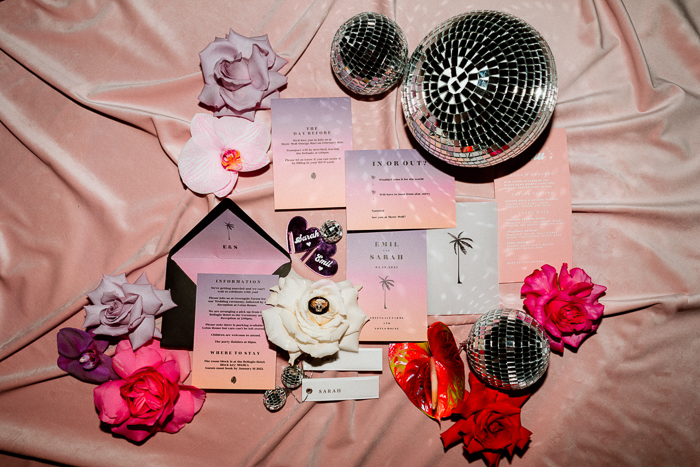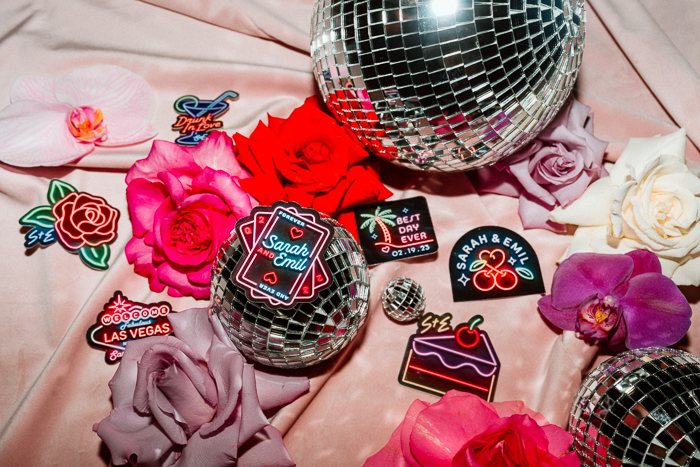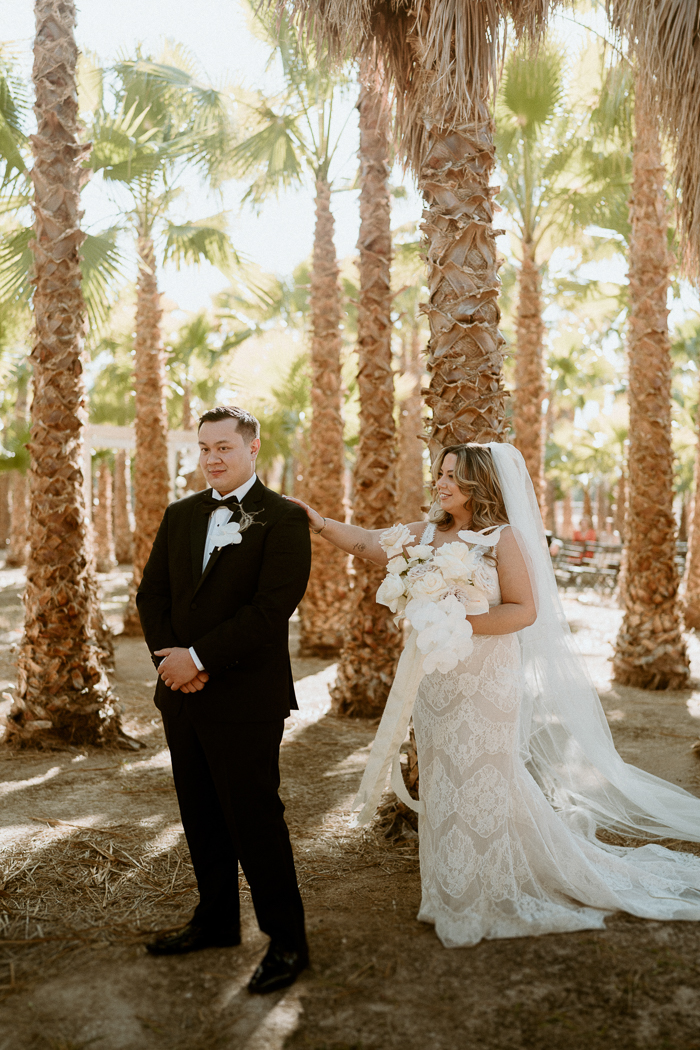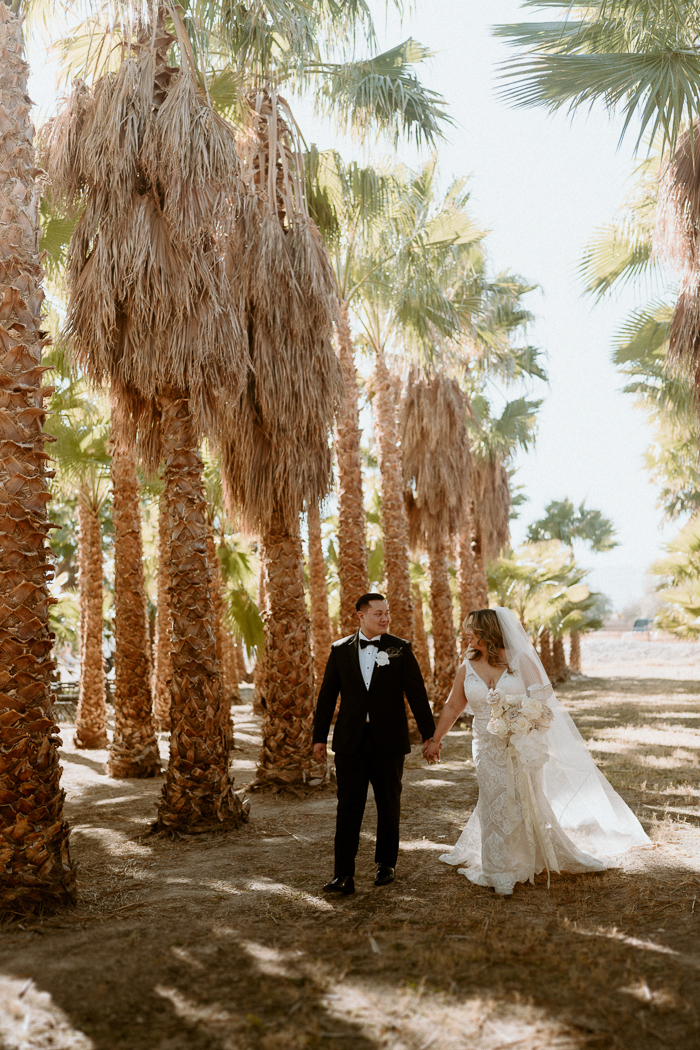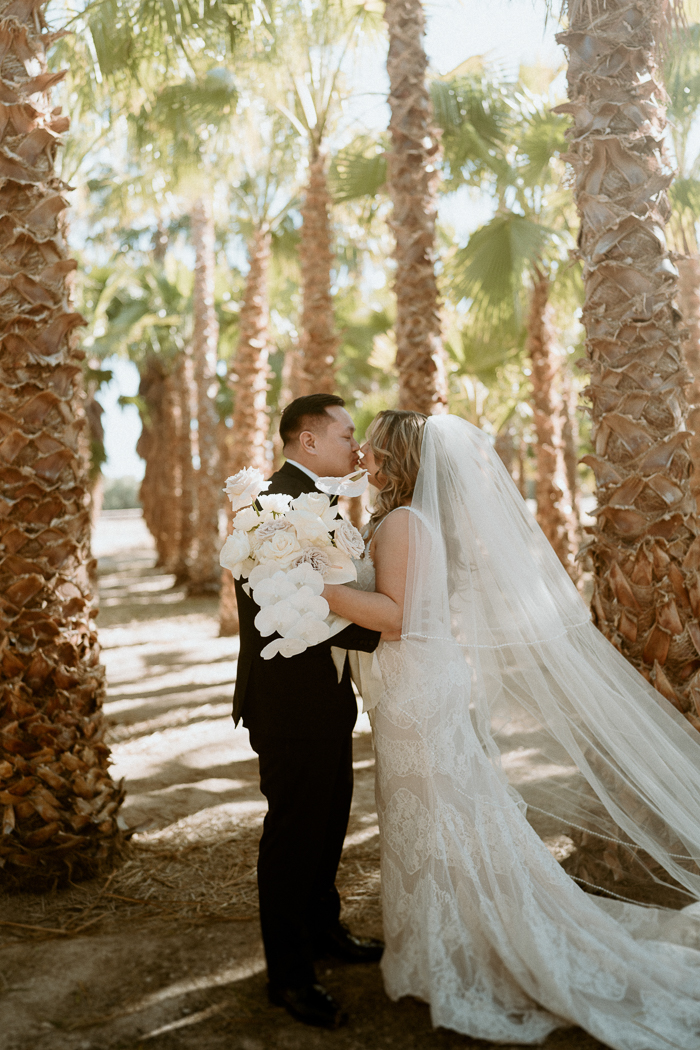 How Their Lotus House Wedding Came To Be
My husband and I said the ceremony should feel intimate and organic with a natural background and the reception to be completely different. We wanted the reception to be a big party with neon, vibrant bright colors, loud music, and good food. Being a destination wedding, I wanted to provide our guests with experiences and something different than weddings in New Jersey.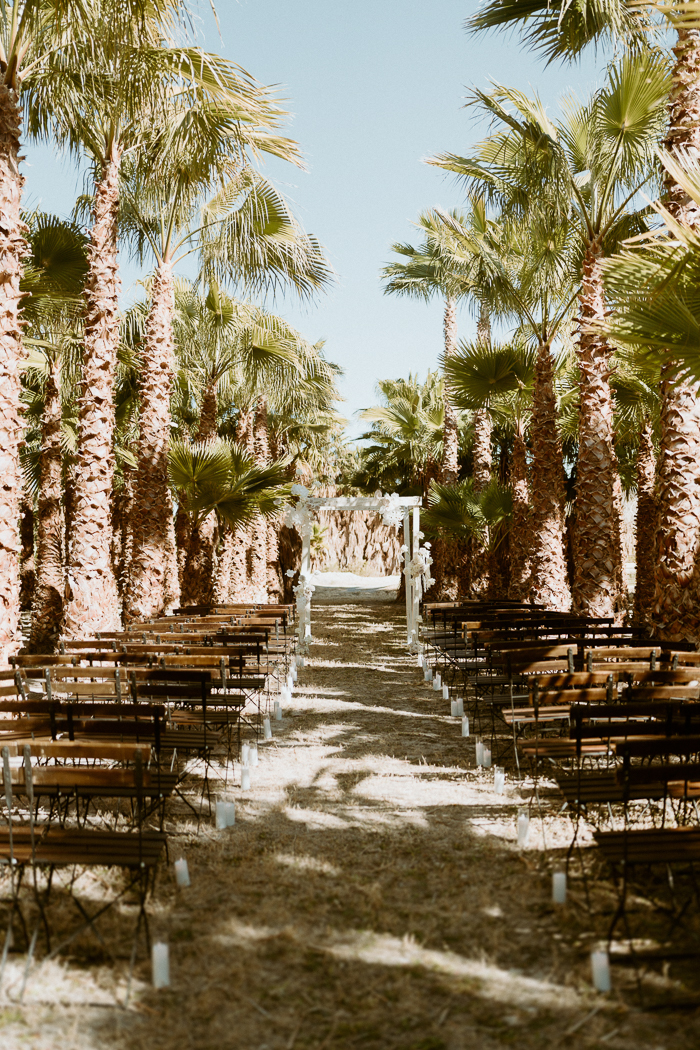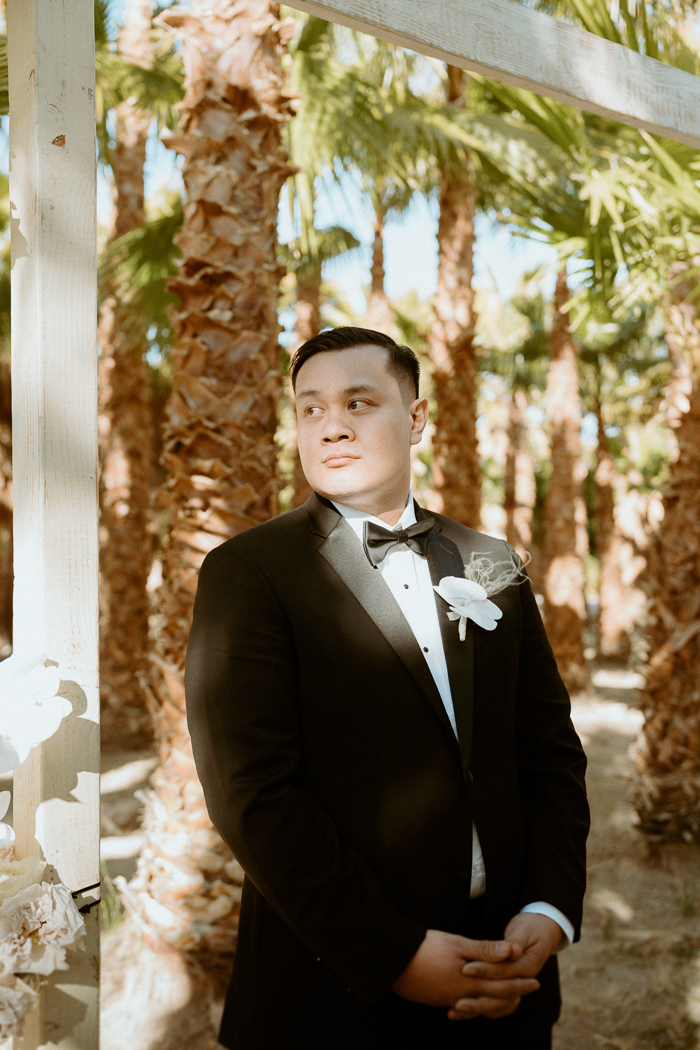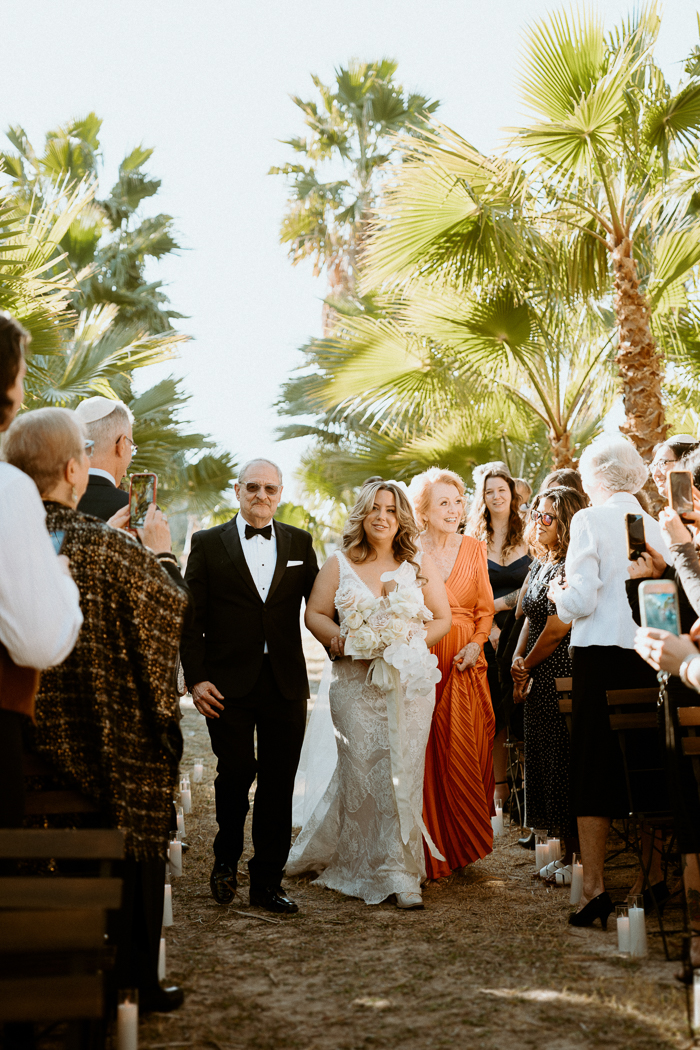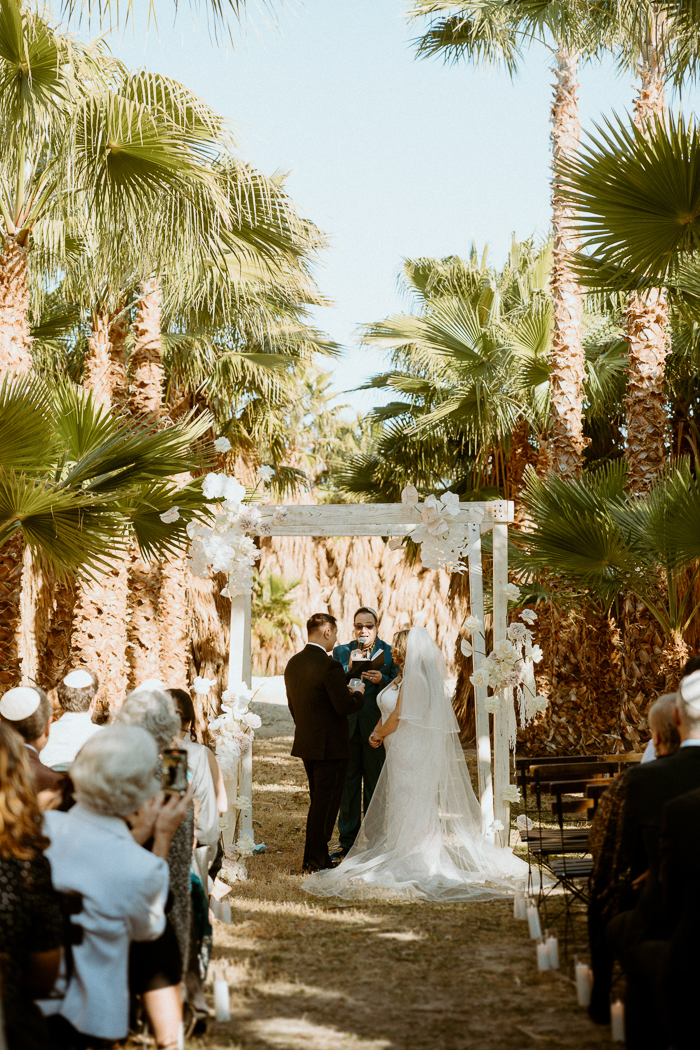 A Mistake That Turned Out To Be A Fun, Unforgettable Surprise At Their Ceremony
Since we had a Jewish ceremony, we ordered Kippahs for our guests to wear and take home. I ended up ordering them from a random company I found online at the last minute. They were supposed to say "Wedding of Emil and Sarah Mojica" with our wedding date underneath. After the ceremony, I was made aware of the company's mistake. Instead of saying "wedding of," they said "Bar Mitzvah of Emil and Sarah Mojica," indicating that my husband and I were 13-year-old twins becoming adults in the Jewish community. Everyone had a good laugh.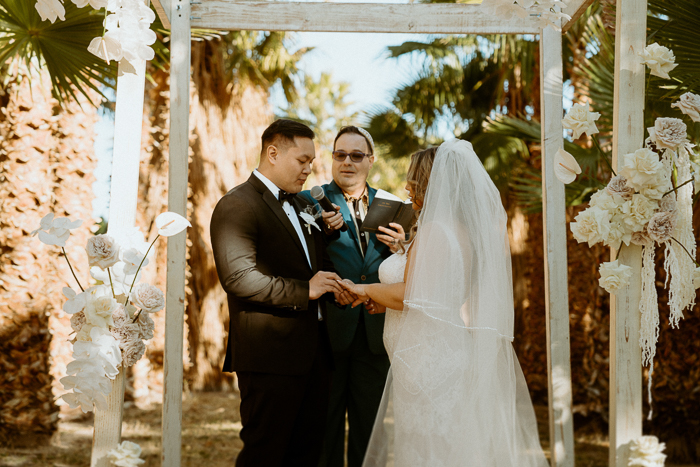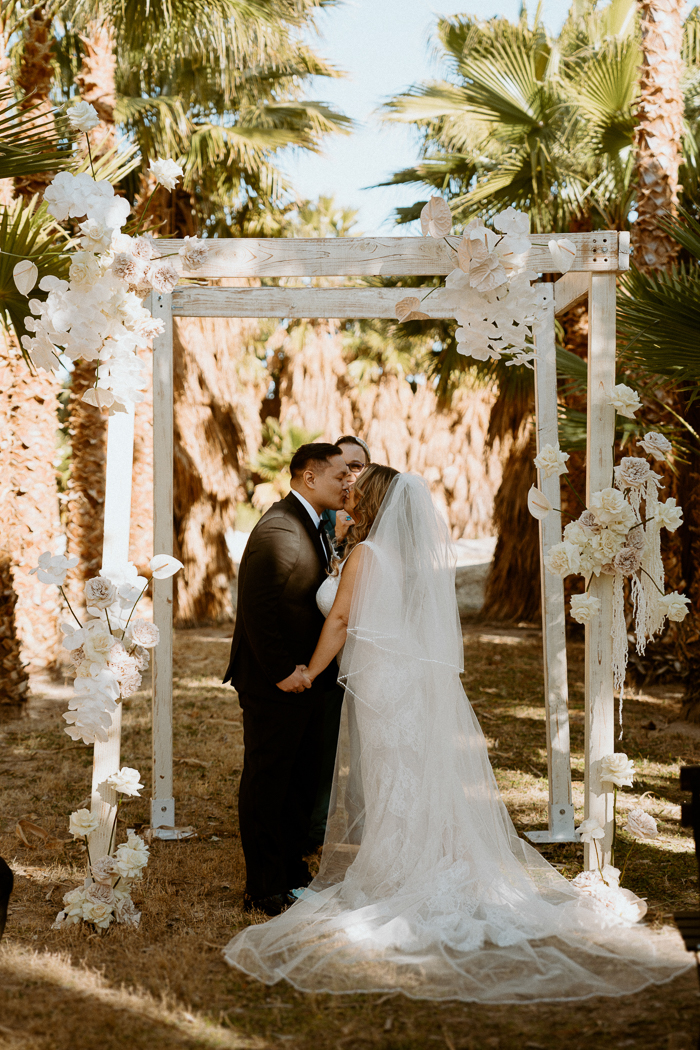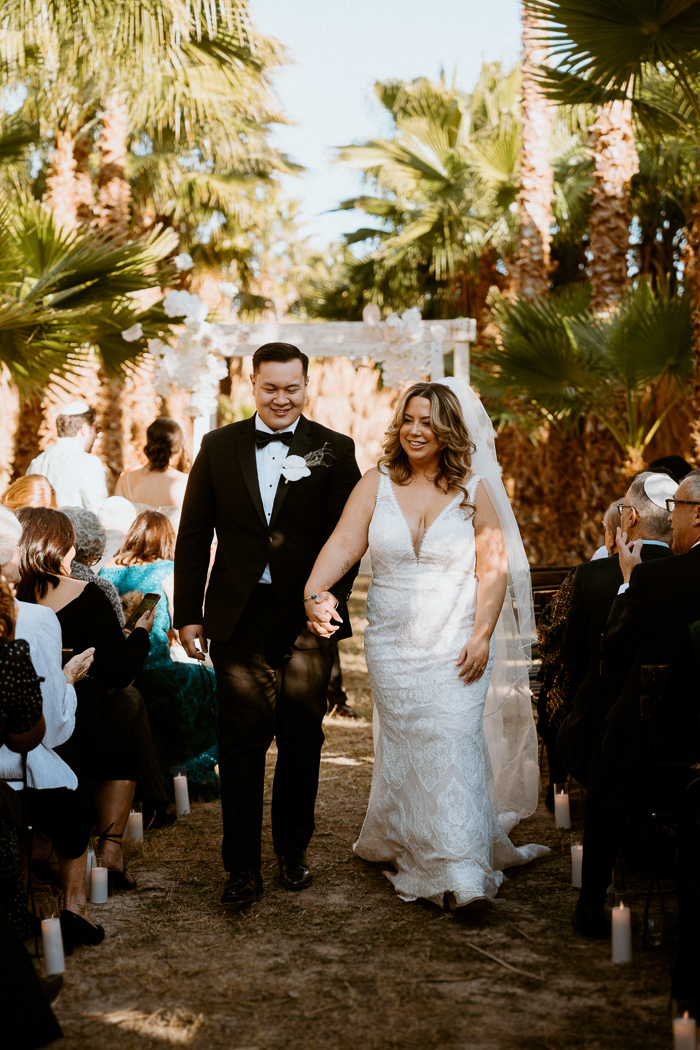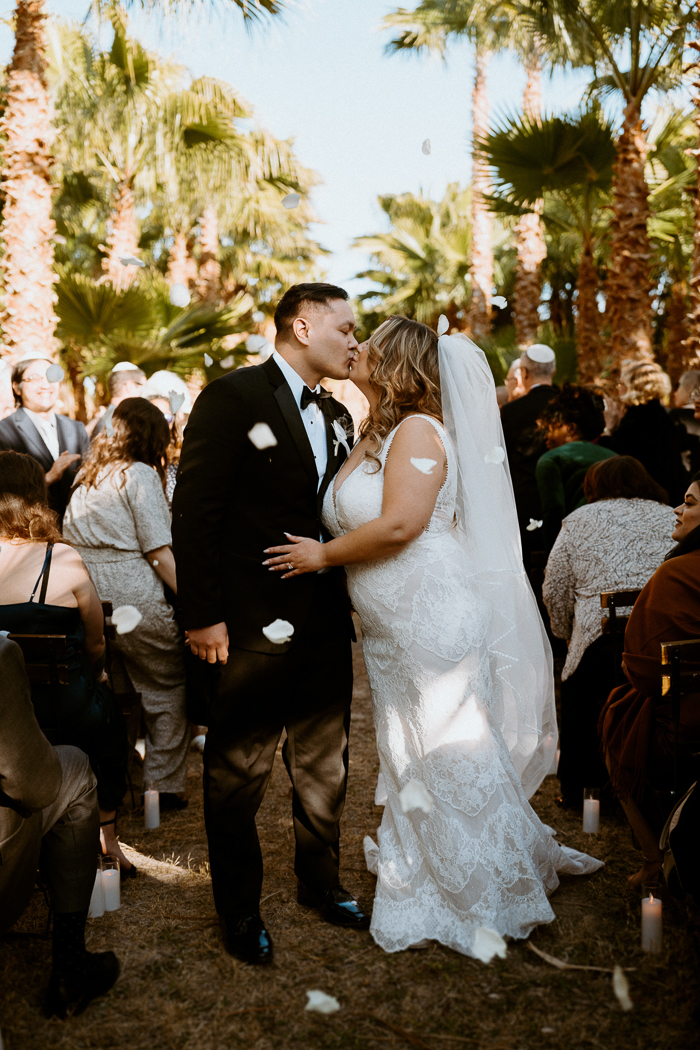 How Their Wedding Weekend Unfolded
The wedding weekend kicked off on Friday with an intimate dinner at Harvest in the Bellagio for those who arrived early. We transported our guests to Area 15 on Saturday to visit Meow Wolf Omega Mart. On Sunday, we arranged transportation to Greengale Farms for our wedding ceremony amidst beautiful palm trees, accompanied by live acoustic guitar and our closest loved ones. Following the ceremony, we treated our guests to a delightful 9-foot grazing table and a charming mobile bar serving Prosecco, juice, and ice water. The weather was perfect, with sunny skies and a gentle breeze. Afterward, we brought everyone to the reception, where the atmosphere transformed into a lively party.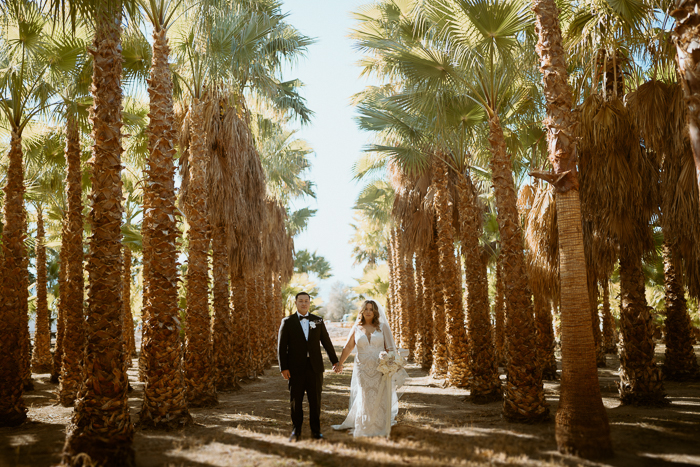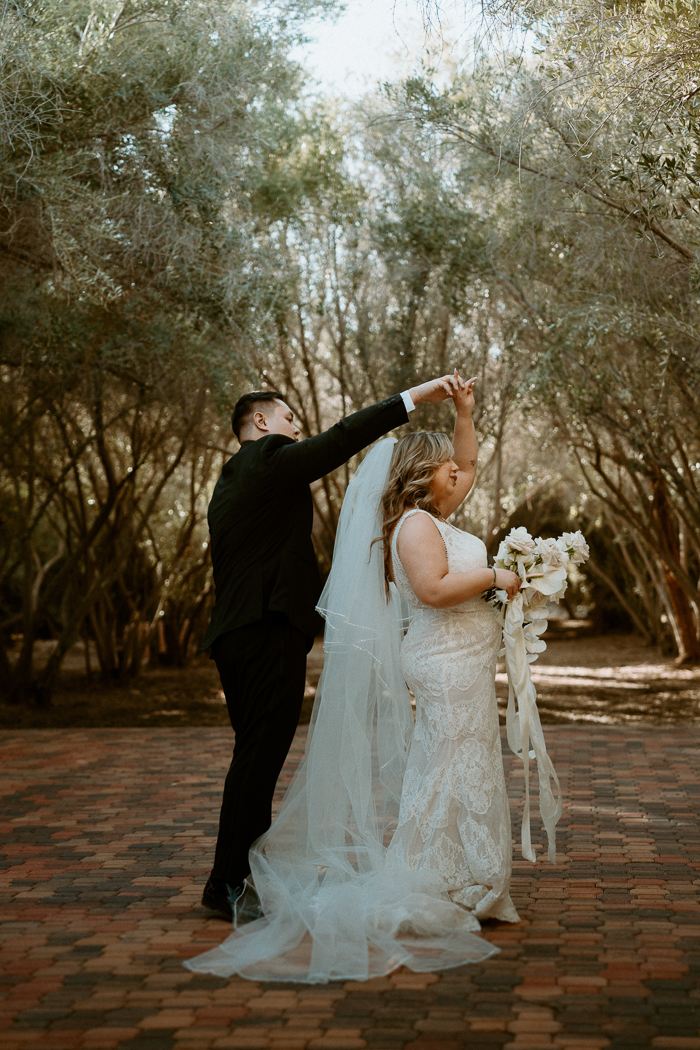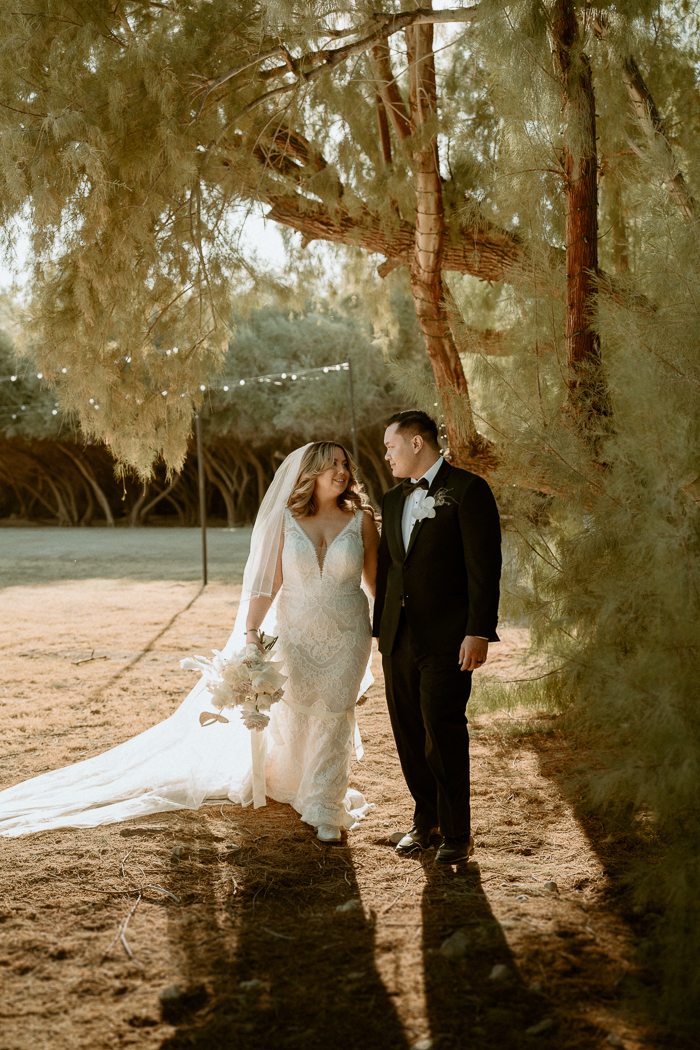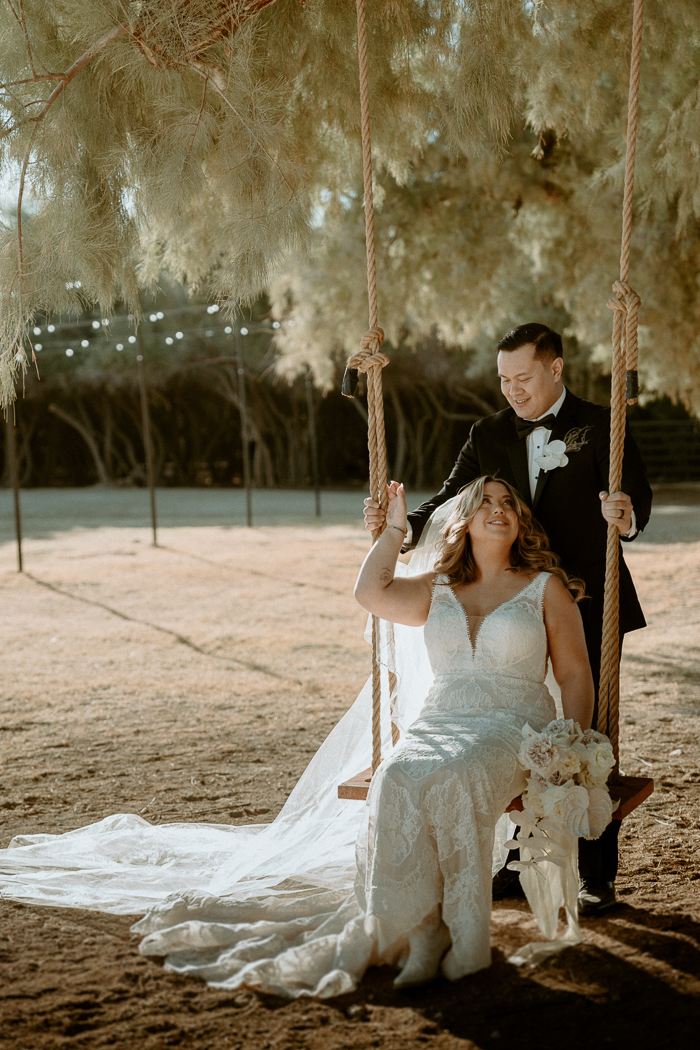 Setting The Right Party Tone With Colorful Tinsel Decor
We used a champagne wall as a seating chart, where every glass had a name and table number. Every surface was covered in neon, bright flowers, and tinsel. There were tinsel chandeliers that sparked when the breeze hit them. We told our planner and florist that we wanted it to feel like "Disco Barbie," which they did exactly. Our DJ kept our friends on the dance floor all night and kept the party going.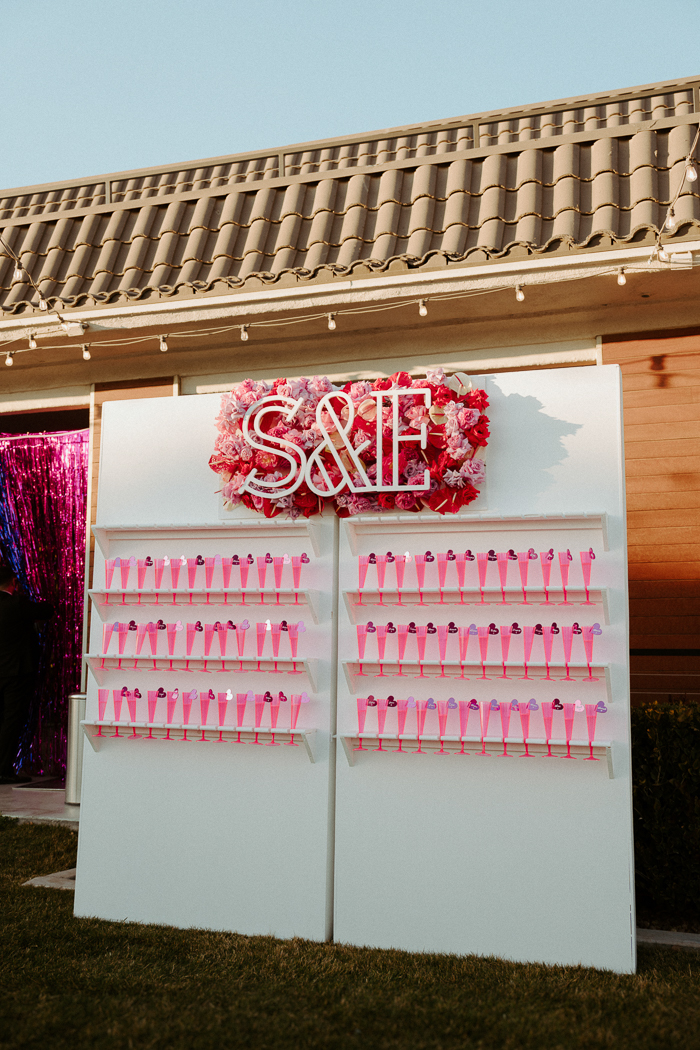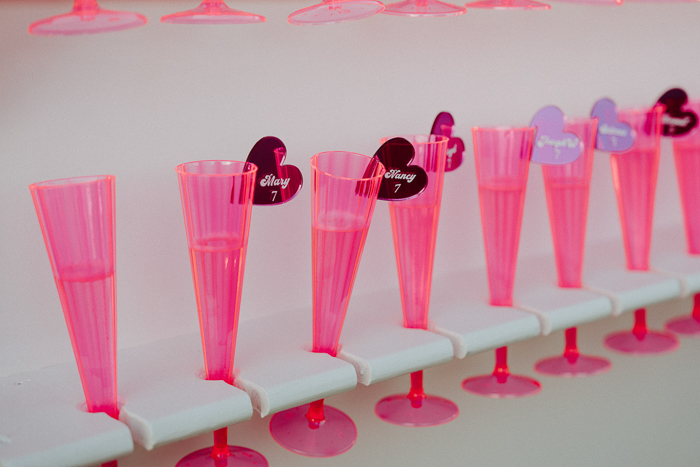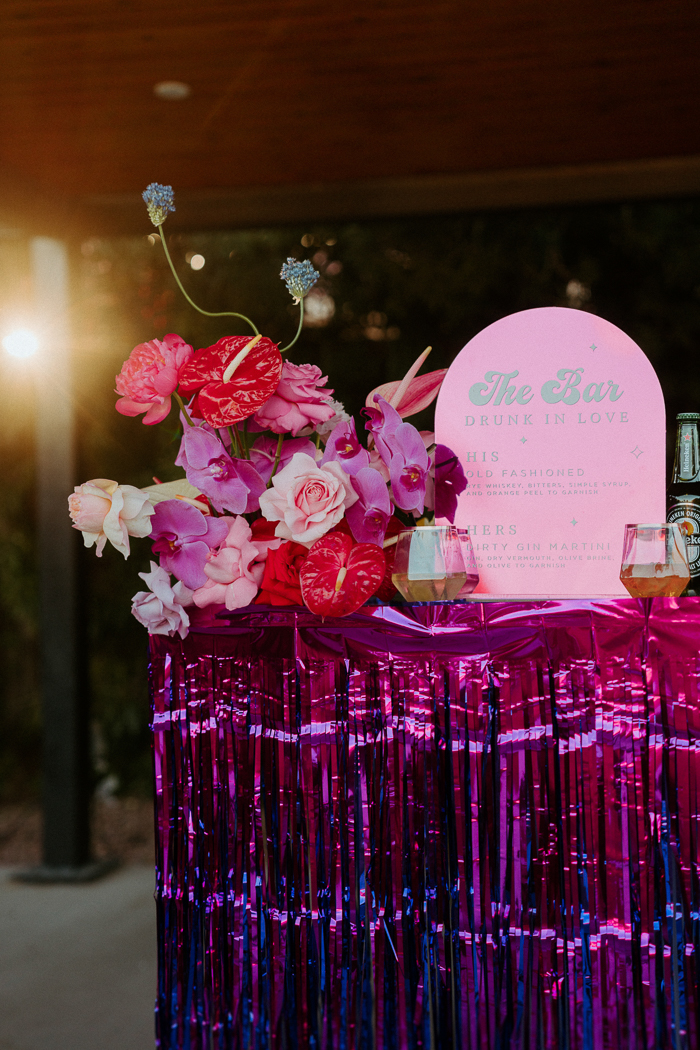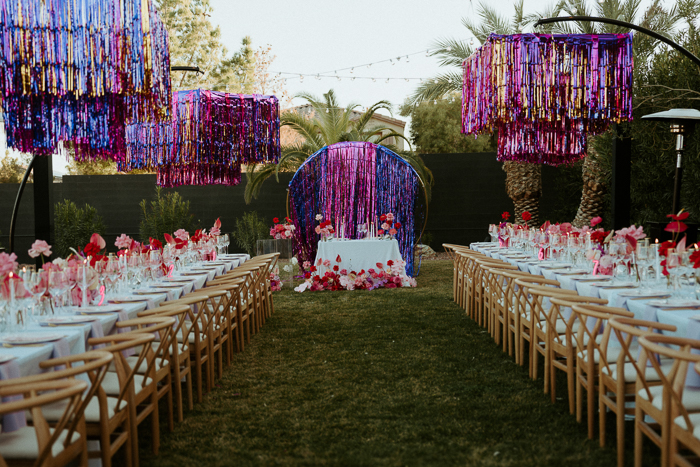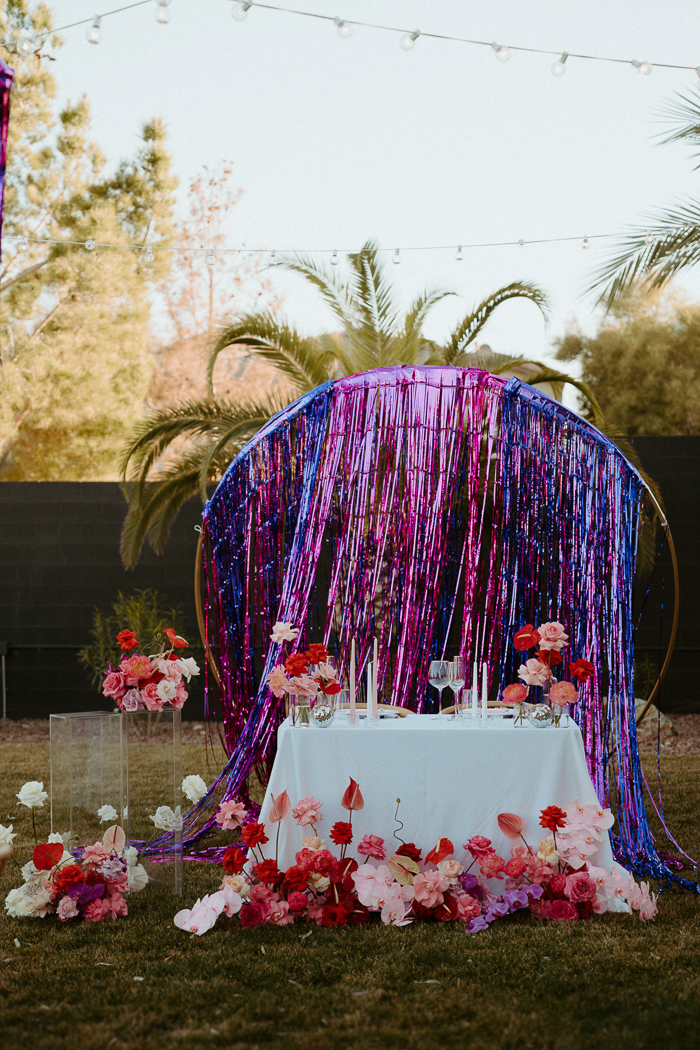 Working With Junebug Planner Ember And Stone Events Was The Right Decision
I was fortunate to have worked with our wedding planner Nikki and her team at Ember and Stone Events. I found 95% of the vendors we used by looking at other weddings Nikki planned. Our advice is to get a planner. Or at least get a day-of coordinator. We avoided so much stress by hiring a planner with a full team. Our vendors were incredible and went above and beyond, and it all came together because we had a fantastic wedding designer and planner with a great team. Nikki and her team at Ember and Stone events don't just plan a wedding. She fully designs weddings.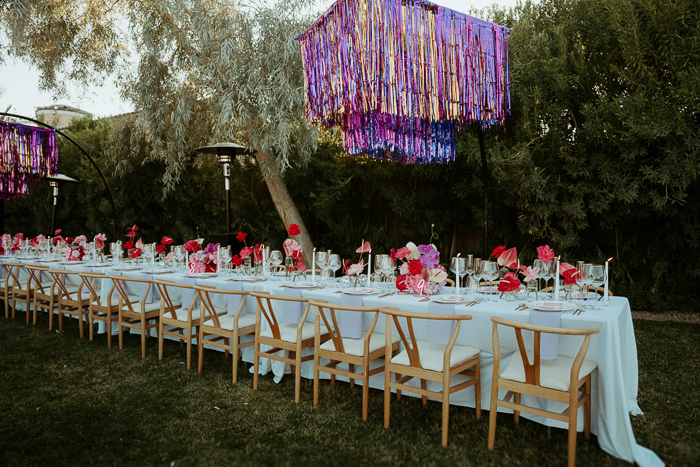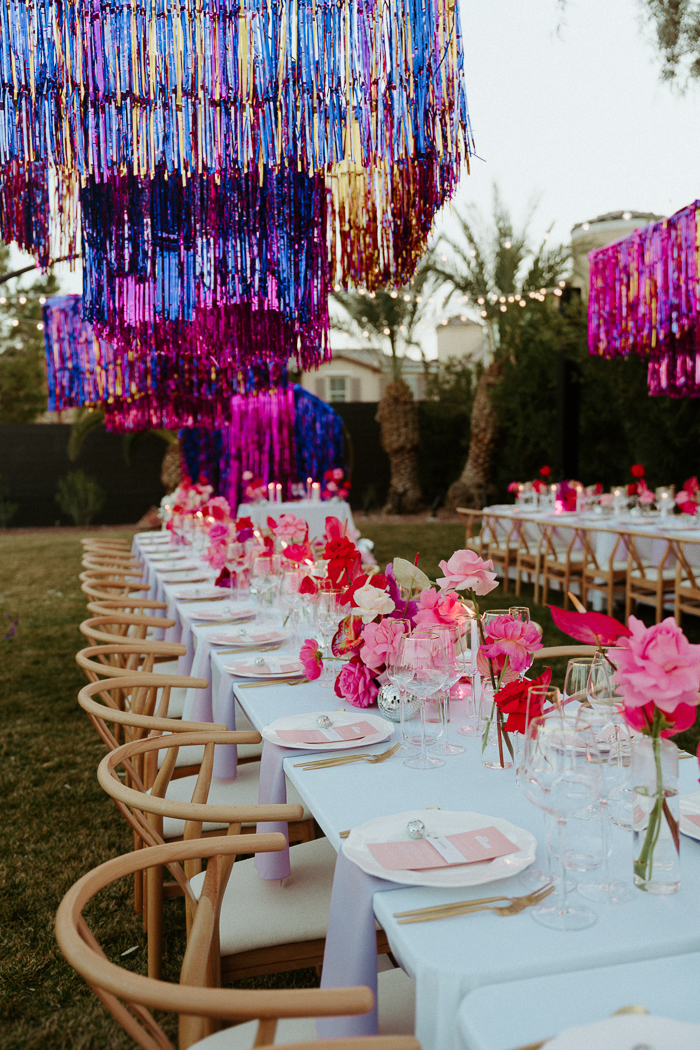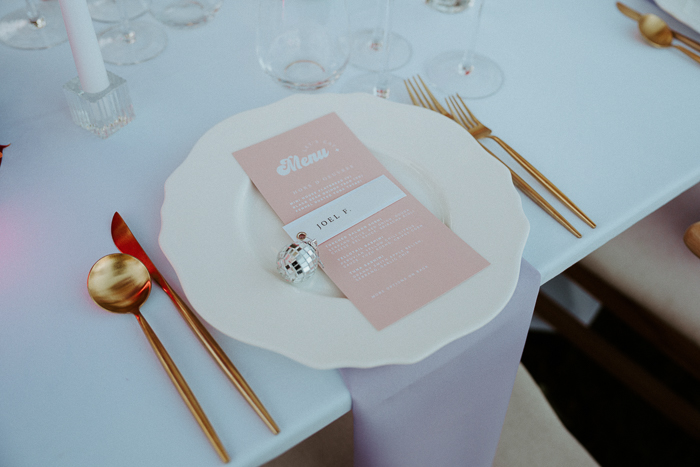 A Creative Twist: Incorporating Merchandise Into Their Lotus House Wedding
We gave out stickers that looked like neon signs and glowed in the dark. We had a few different designs. One was the iconic Las Vegas sign. One was a slice of cake, one was a palm tree that said "best day ever," and one was a playing card with S&E (Sarah and Emil). Everyone likes "merch," which should be incorporated into more weddings.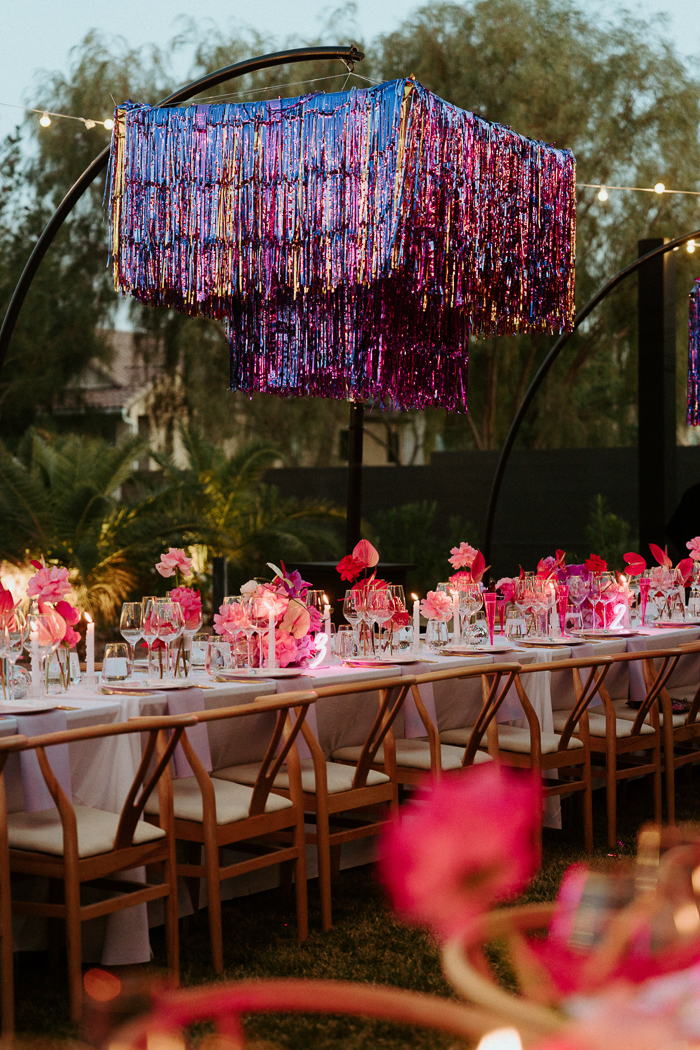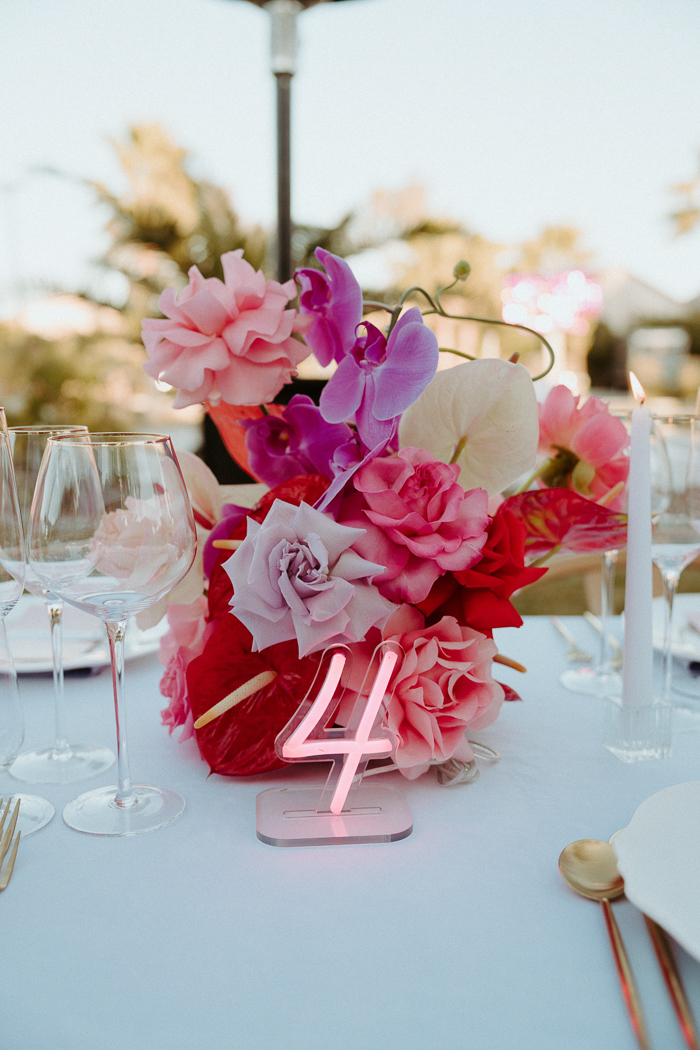 Shop Exact Neon Table Number: Mini Number Neon Sign Battery Operated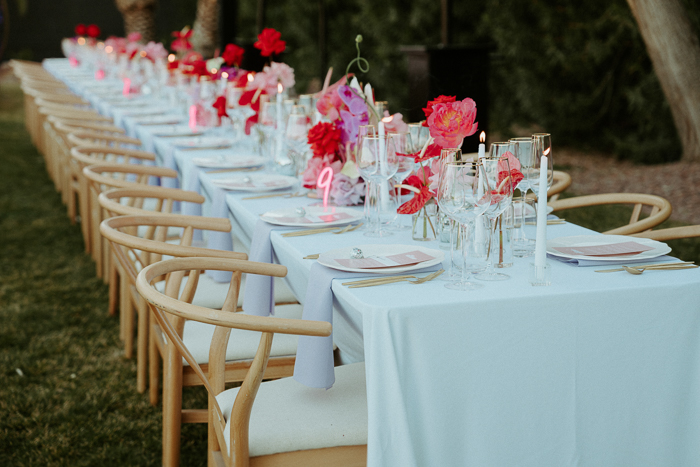 Catering To Dietary Preferences By Serving A Vegetarian Feast On Their Lotus House Wedding
Because about half of the guests were either kosher or vegetarian, we decided to go with a primarily vegetarian menu. More specifically, it was mostly vegetarian "junk food." We had vegan cauliflower wings, beet sliders, vegan mushroom quesadilla, mini quinoa meat tacos, a fire oven, a personal pizza station, and a sushi wall. Everything was incredible, and the vegan and vegetarian guests were so happy to be able to eat almost everything that was offered.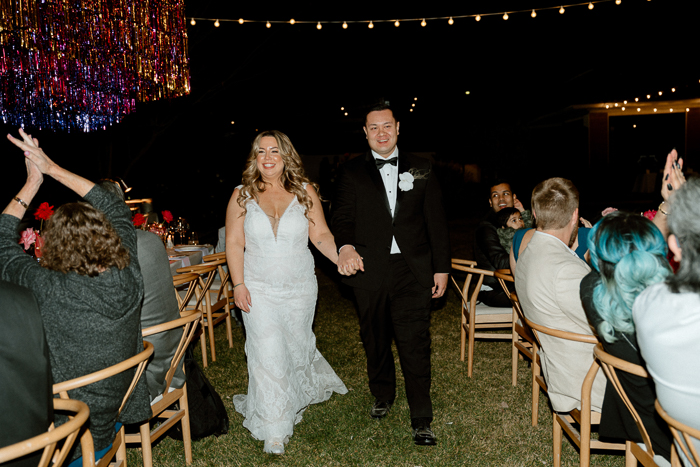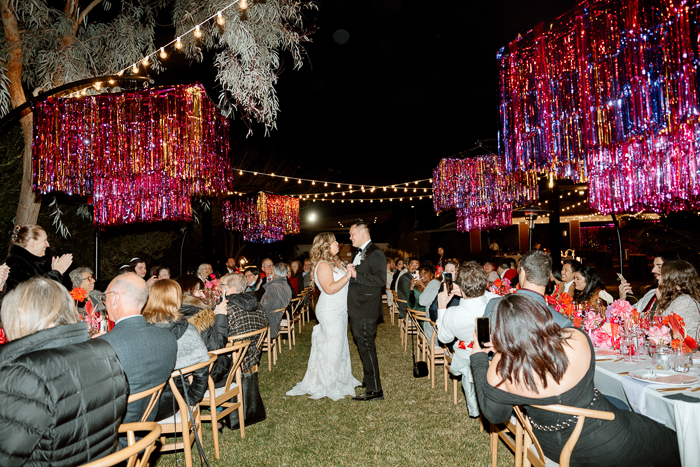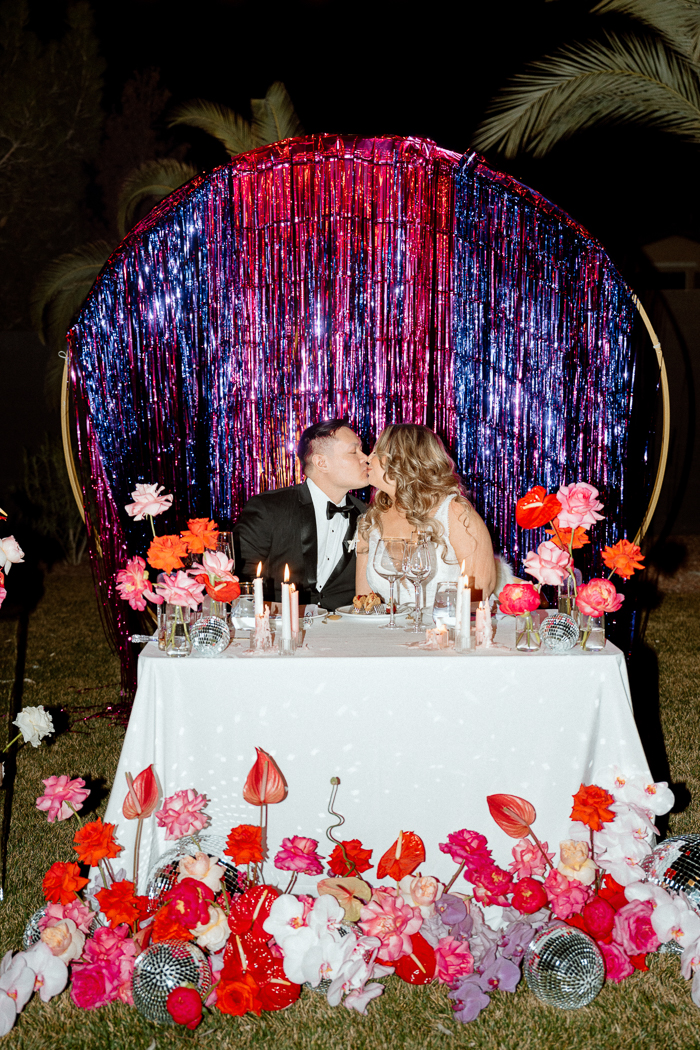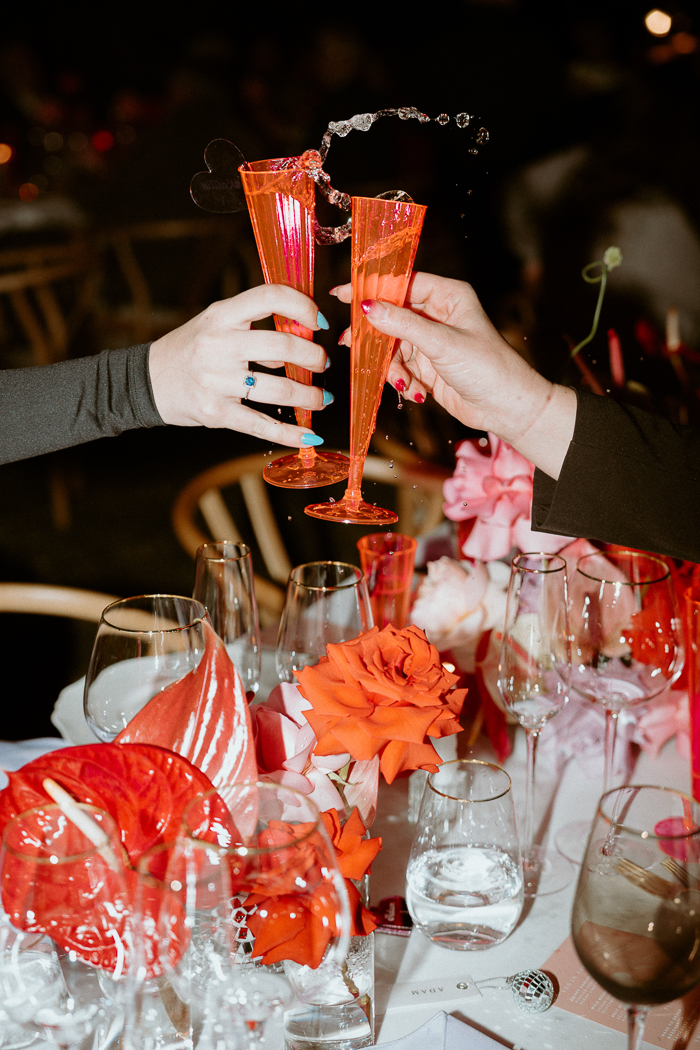 A Single Cake And Sheet Cake Combination For A Budget Friendly Option
We fell in love with a cake from Mary's Cakes Las Vegas, which we cut for photos and fed to each other. It was the best cake I've ever eaten, and I was so upset when I accidentally left it in our hotel room. So since the cake that we cut was not large enough to feed everyone, we also had a sheet cake from Freed's Bakery that was cut and served to our guests. This decision saved us a few hundred dollars, and honestly, the sheet cake tasted better than a grand fondant-covered cake.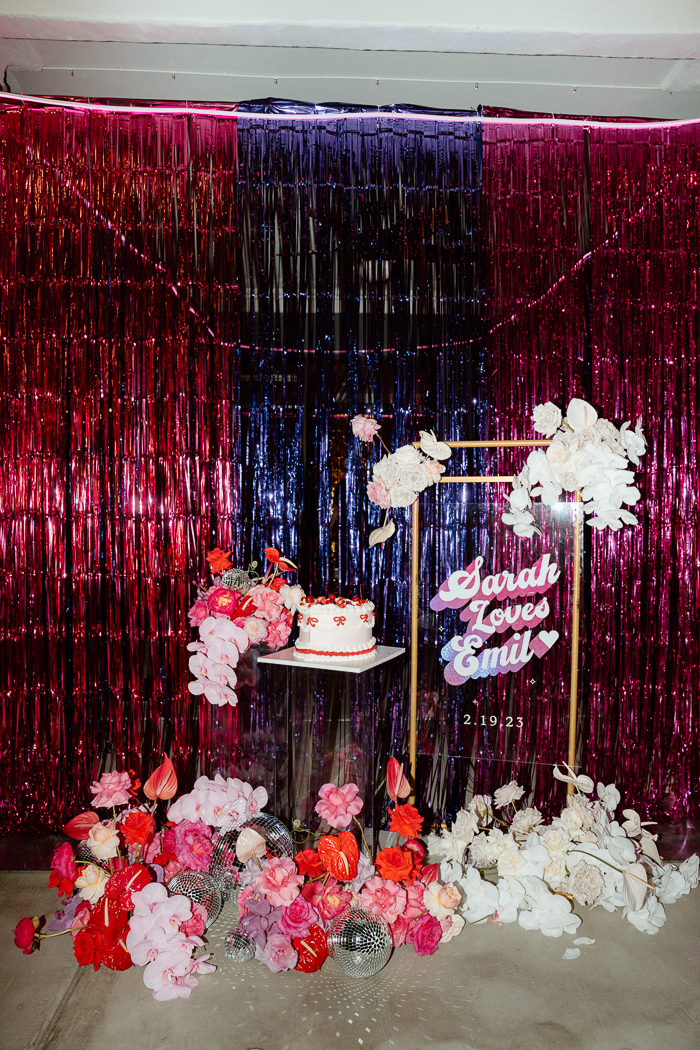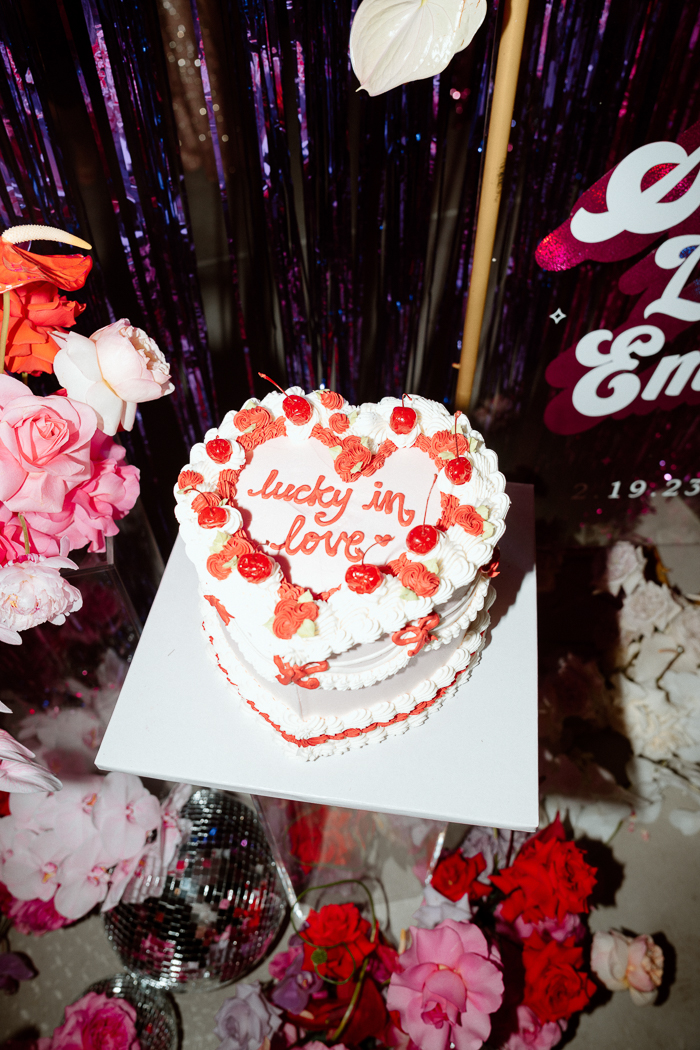 Recommended Reading: Everything You Should Know About Your Wedding Cake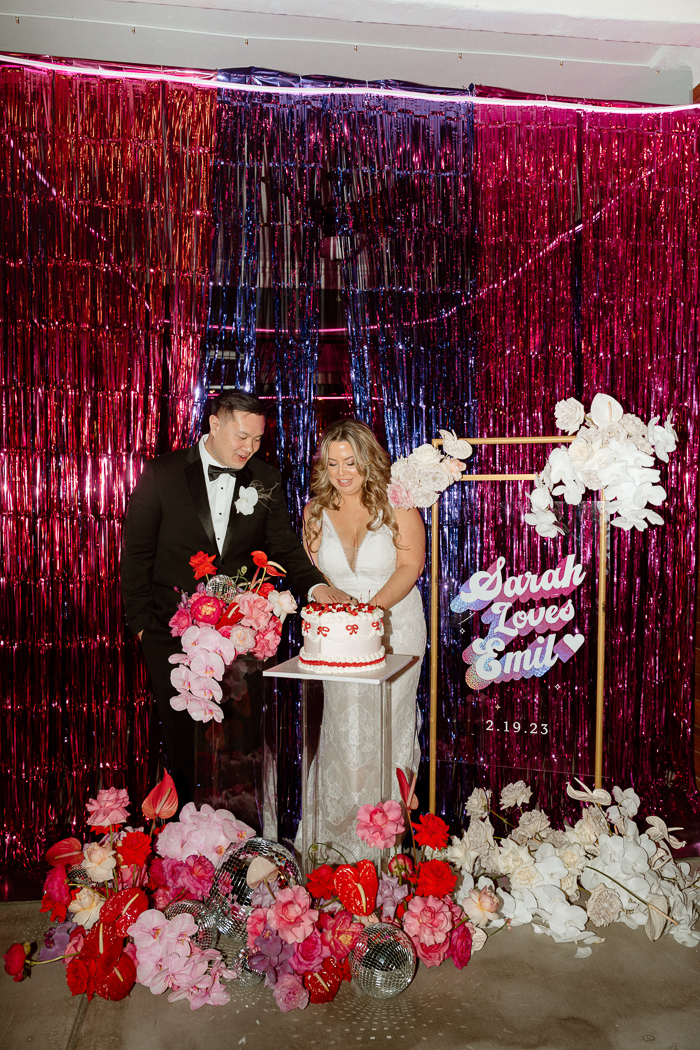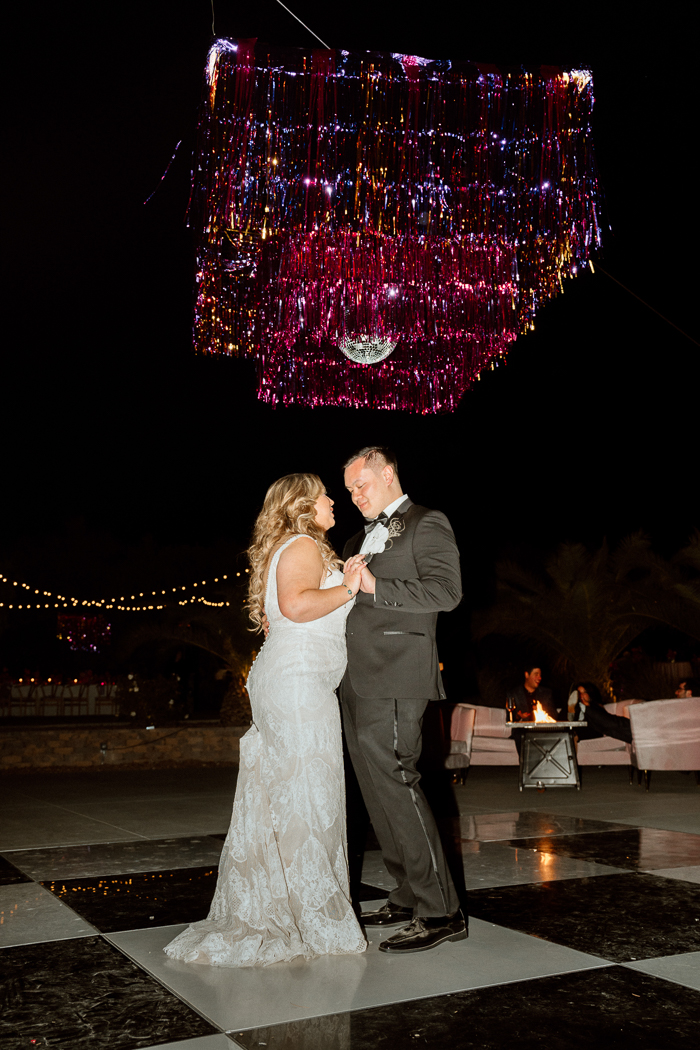 Congratulations to Sarah and Emil on their weekend-long Lotus House wedding that was the epitome of a party! Many thanks to Feel and Focus Photography for capturing this fun celebration's stunning details and unforgettable moments. And lastly, a special thank you to Junebug planner Ember and Stone Events for sharing and planning the entire event! To see more incredible celebrations they've planned, check out their profile in our directory of the best wedding planners from around the world.
Make your wedding memorable by thinking outside the box and embracing unique elements—like an unexpected venue, a bright and bold color palette, or eclectic decor. If you and your partner want a wedding that reflects your individuality, follow our guide to planning a distinctive and personalized celebration. And to ensure seamless execution, hiring a trusted team who can harmoniously bring all the elements together and bring your vision to life is essential.