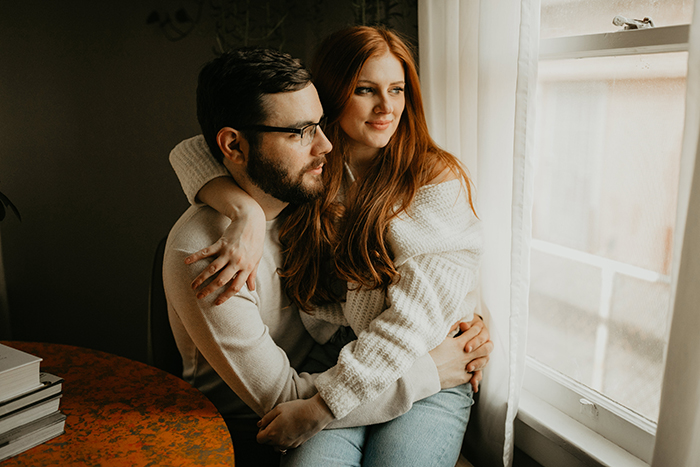 photo by Jessie Schultz Photography
Feeling burnt out on bad news lately? We're bringing good news today with 10 wedding brands supporting couples during COVID-19! This has undoubtably been the most stressful time to plan a wedding, from navigating postponements to surviving quarantine. However, the wedding industry has come together in this uncertain time to help couples still have their dream weddings on the other side of this pandemic.
From home try-ons to special discounts for healthcare workers, here are ten wedding brands supporting couples during COVID-19 — because we're all in this together!
Bridal Fashion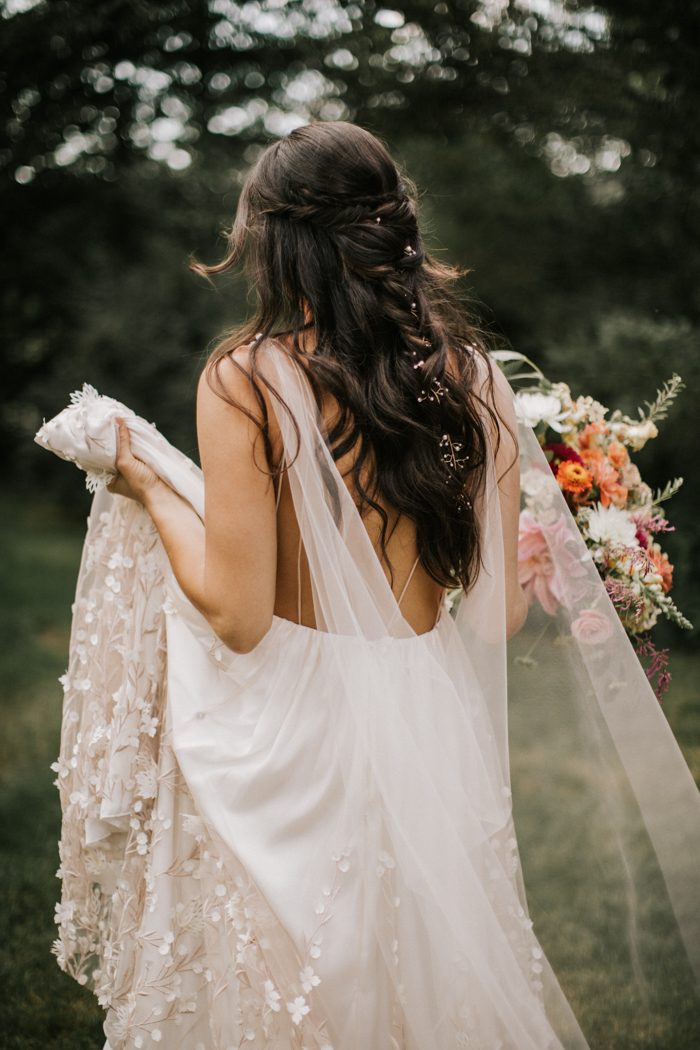 photo by Jamie Mercurio Photography
Lovely Bride
Virtual Appointments: Lovely Bride is now offering virtual appointments! All brides who say yes virtually will receive 10% off their purchase. They've even created a virtual letterboard GIF for brides to "hold" to help them celebrate saying "yes" to the dress on Instagram!
Health Heroes Discount: In an effort to support the medical community for all their hard work through the pandemic, Lovely Bride is offering 20% off their exclusive gowns through the end of 2020. Find out more info about the Health Heroes discount here.
Daughters of Simone
Home Try-On: Daughters of Simone wants to help you throw a digital fitting party with their new Bride Box offering!

For $200 (plus shipping), you'll receive The Bride Box plus five sample gowns of your choice, with the choice to add more gowns for $50 per gown. If one of the gowns happens to be The One, your initial payment will be used towards your purchase.

The Bride Box includes: measuring tape, garment fitting clips, and a veil, plus an I Said Yes board, a dried bouquet, and a vintage champagne glass

Daughters of Simone will email a super special digital invite to your besties so they can virtually join your try-on party over Zoom.
After your party, schedule a virtual appointment with a Daughters of Simone stylist who will give you all the info you need on timeline, ordering, and more.

Gift Packages: Need a little pick-me-up in light of postponing event? Daughters of Simone wants to share the love with their special gift packages for the bride and for the couple.
Grace + Ivory
Home Try-Ons: Can't imagine buying a dress without trying it on first? Grace + Ivory will ship you a selection of sample gowns for you to try on at home! Read more about the process here.
BHLDN
Rue De Seine
Bridesmaid Fashion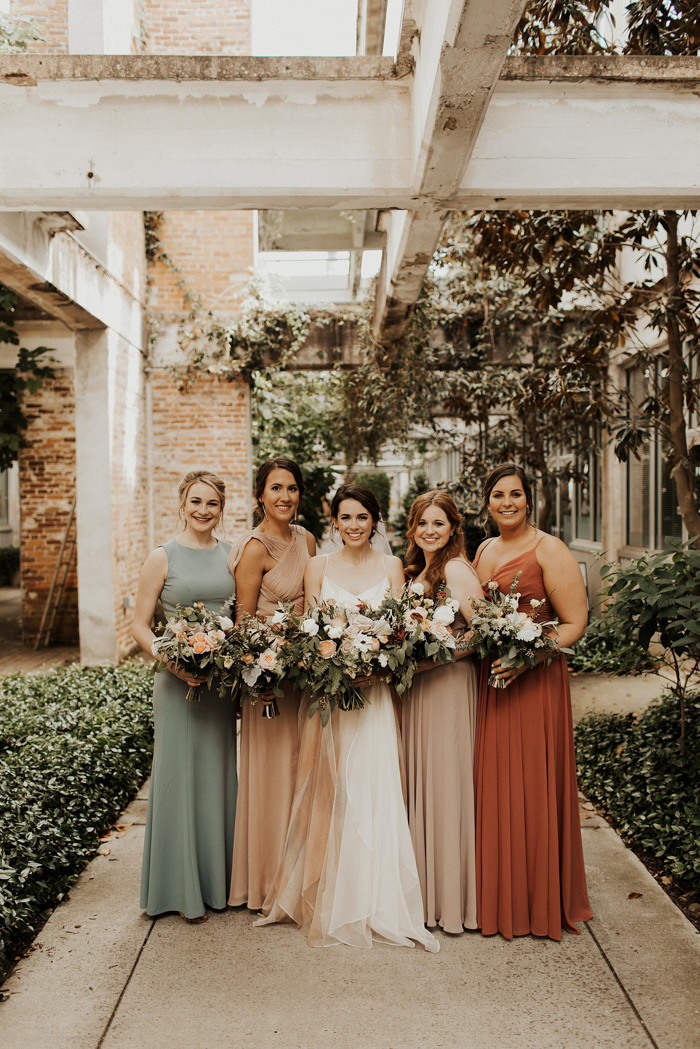 photo by Sarah Joy Photo
Jenny Yoo
Virtual Appointments: Experienced stylists from Jenny Yoo's Chicago and New York stores are now offering virtual styling appointments. Appointments include a 40 minute Zoom consult with tips for taking measurements, creating a style board, and continuing with the ordering process, in addition to a promo code for three free swatches.
20% Discount: For the month of April, Jenny Yoo is offering 20% off made-to-order dresses. 10% of the proceeds of your dress will go toward the manufacturing of masks and protective gear to be donated to hospitals in the New York City area.
Extended Return Policy: To reduce stress during this uncertain time, returns have been temporarily extended to 50 days for orders placed after March 23.
Revelry
Home Try-On: Now is the perfect time to take advantage of Revelry's home try-on. Choose 3+ samples, priced at $10 per gown, to try on at home. Your samples will ship for free and you can keep the samples for three days before returning using the pre-paid shipping label included in your order.
Groom Fashion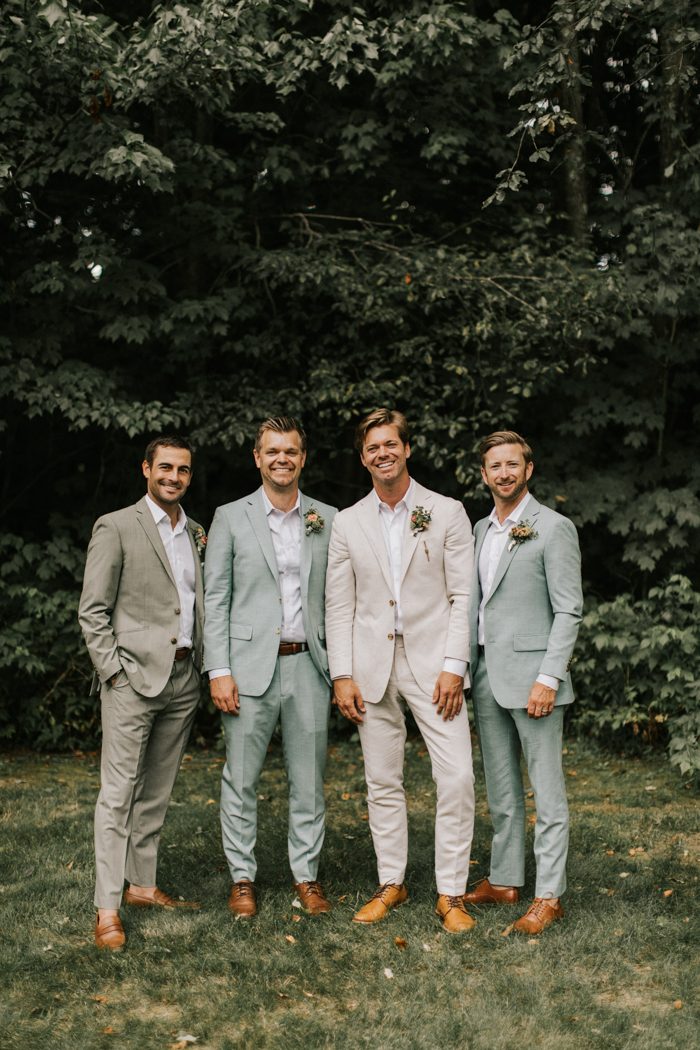 photo by Jamie Mercurio Photography
The Black Tux
Home Try-Ons: Now is a great time to take advantage of The Black Tux's free home try-on offering!
Postponement + Cancellation Flexibility: Has your event been postponed or cancelled but you already rented your tuxes? The Black Tux is here to help!

For postponements, your rentals will be placed on a hold and your event information will be updated in their system.
For cancellations, you can receive a refund or credit depending on how far out you cancel from the originally scheduled date. Check out the specifics and apply for a cancellation here.

Return Policy Update: To ensure the safety of their customers, The Black Tux is waiving late fees on returns for rentals and home try-ons, asking that you simply make your return when you feel safe to do so. Additionally, you can schedule a home pick-up with UPS here.
Stationery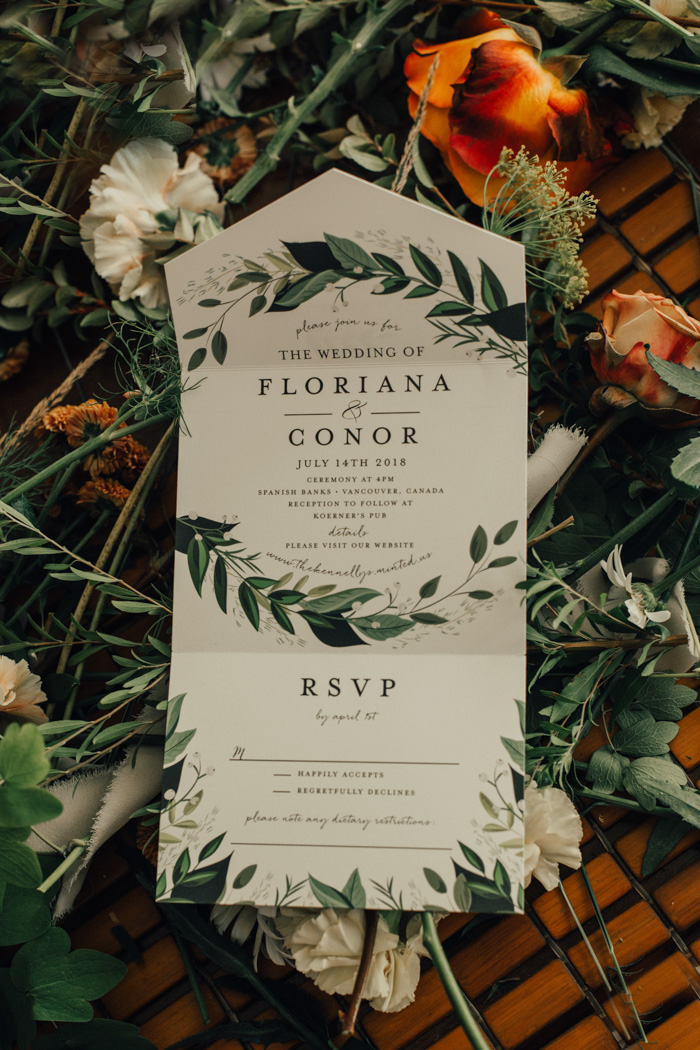 photo by Nomad by NK
Artifact Uprising
Invitation Re-Prints: Artifact Uprising is offering free re-prints for any wedding related purchases, from invitations to guest books, affected by a changed date. Didn't print through Artifact Uprising and can't get a refund? Enter your email here to receive $50 towards wedding print needs with Artifact Uprising.
Change the Date Cards: Check out Artifact Uprising's selection of Change the Date cards to announce your new event date.
Minted
Change the Date Cards: The team at Minted wants to make postponing your wedding as easy as possible with the help of these gorgeous Change the Date cards.
Engagement Announcements: Got engaged in quarantine? Congrats! Minted has created beautiful engagement announcements so you can celebrate your milestone even without having set a wedding date.
Are you a wedding brand supporting couples during COVID-19? Get in touch so we can share the news with our readers!
Please note that the offers included in this post are subject to change.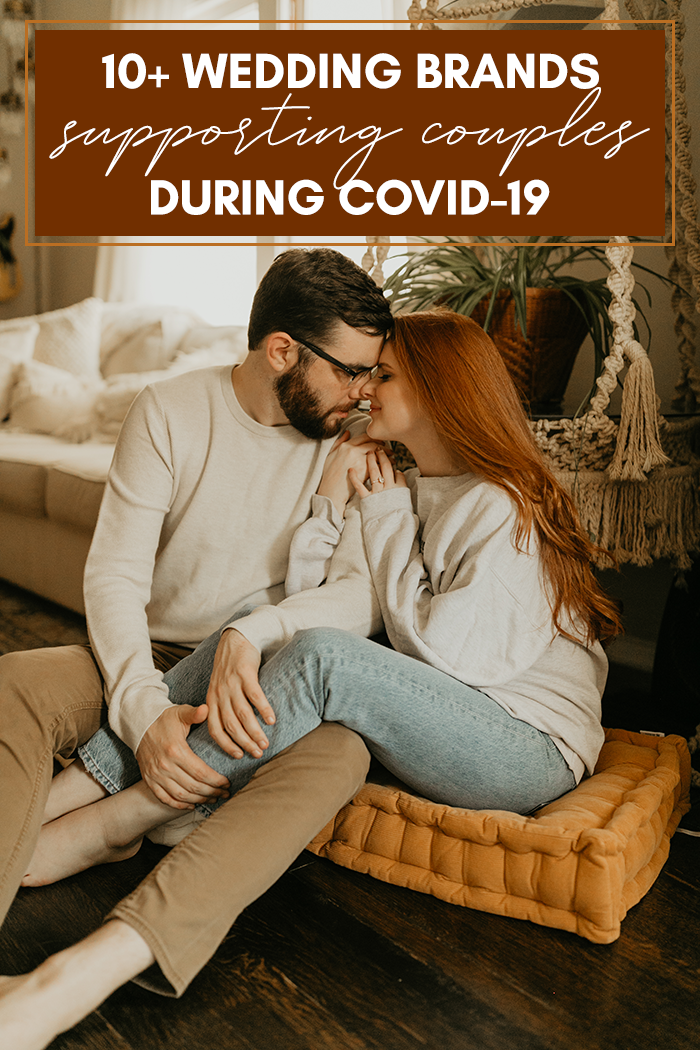 photo by Jessie Schultz Photography