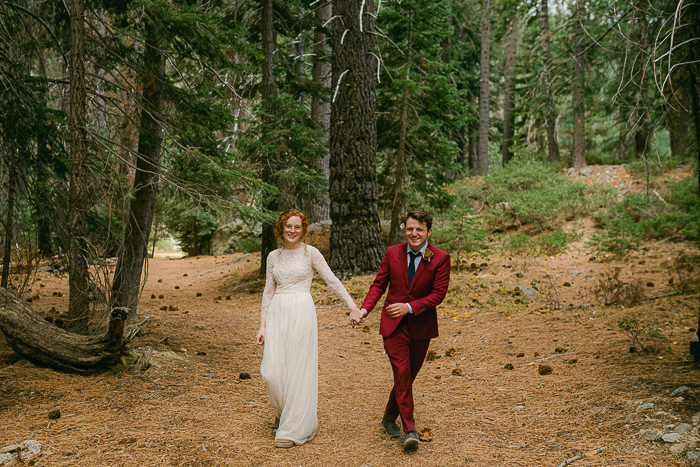 Just a year and a half ago, elopements were considered a pretty abnormal and unique wedding style. That changed thanks to the pandemic, and now more couples are opting to tie the knot in intimate ceremonies than ever. We couldn't be happier to be seeing more elopements than ever. The changes in opinion about elopements opened the door to every couple unsure about whether to elope or throw an elaborate party. When it came time to plan their own wedding, Hannah and Trevor knew they wanted to say "I do" with just a few of their closest family members. Their dreams of an epic outdoor elopement began.
The couple–along with their pup–hiked to Upper Sardine Lake, where they exchanged vows before capturing forest portraits with photographer Elsa Boscarello. And although we've seen our fair share of weddings, we've never seen the "reception in a bag" that they put together for their guests. There's no better way to celebrate than with mini champagne bottles, cupcakes, and In N' Out fast food.
Not sure if an elopement is right for you? You'll be sold once you see these beautiful photos!
The Couple:
Hannah and Trevor
The Wedding:
Sardine Lakes, Sierra City, California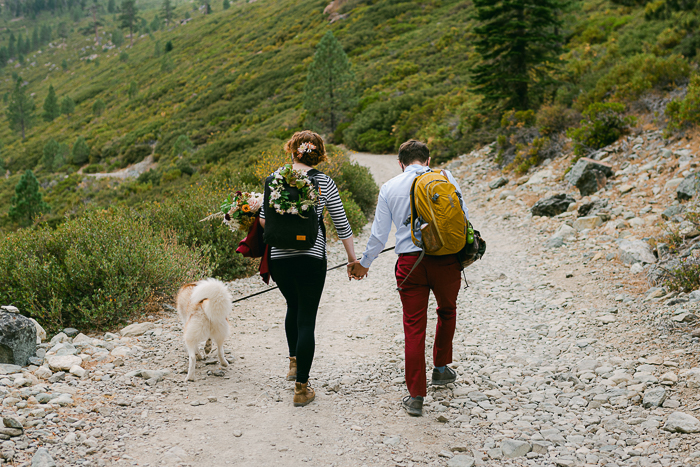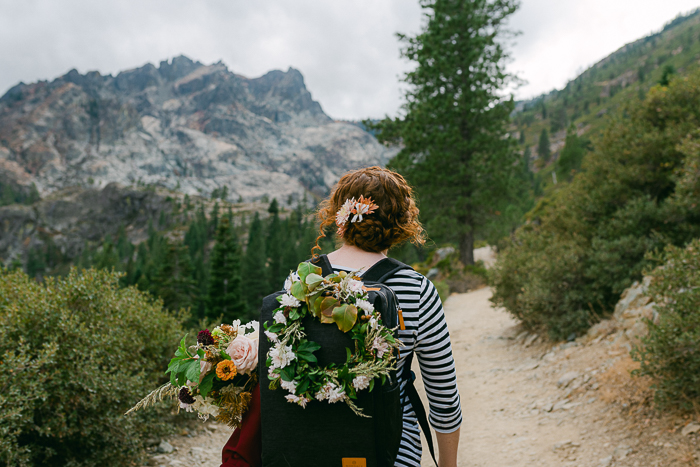 A Memorable Sprained Knee
Aside from Hannah spraining her knee on the rocks, the most memorable part of the day was getting dressed behind a tree just off-trail! We were lucky the day was so cold so very few people were hiking in the area. It gave us enough time to have a moment of semi-privacy.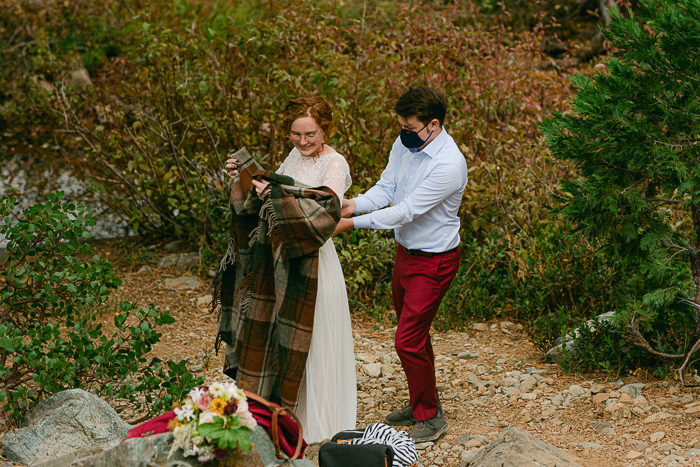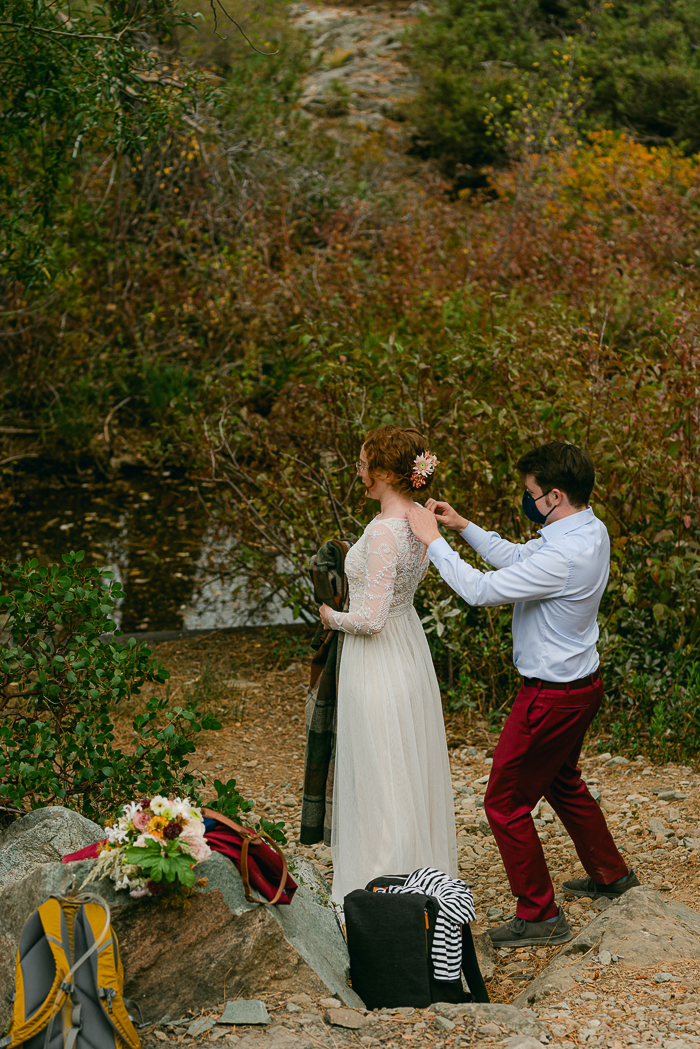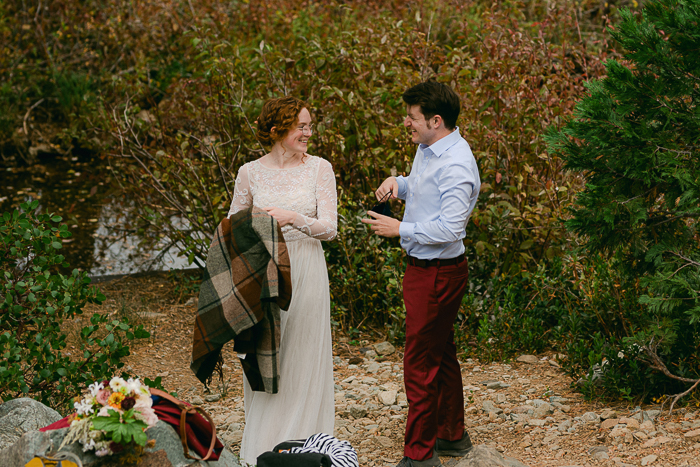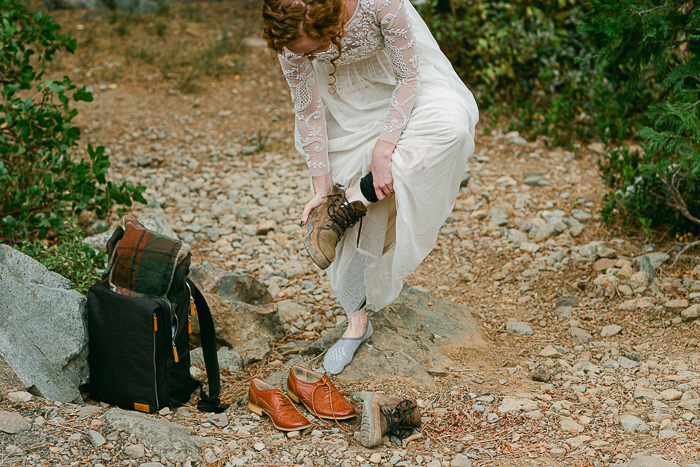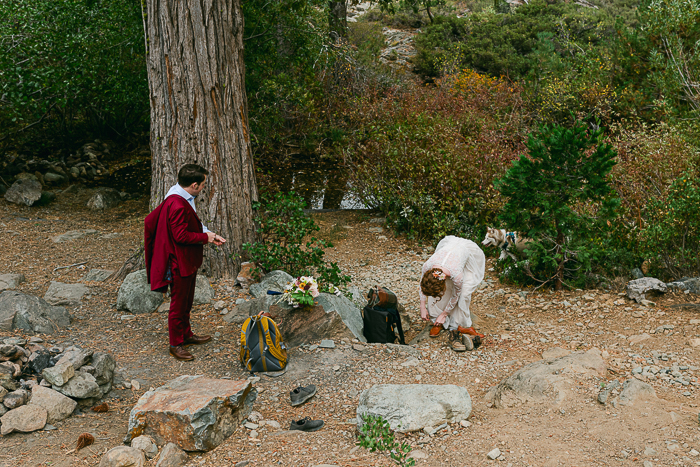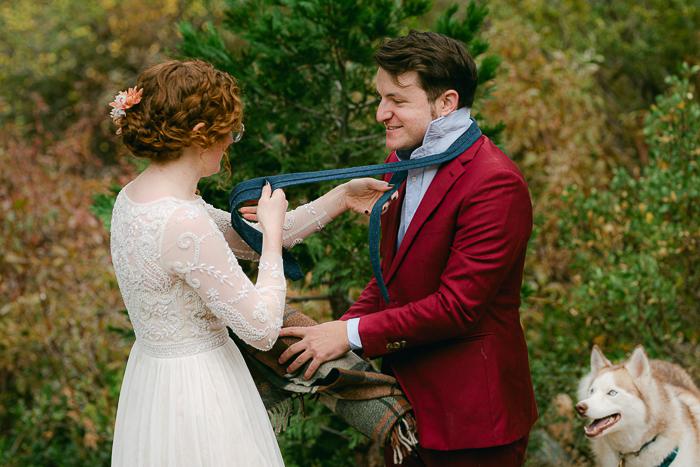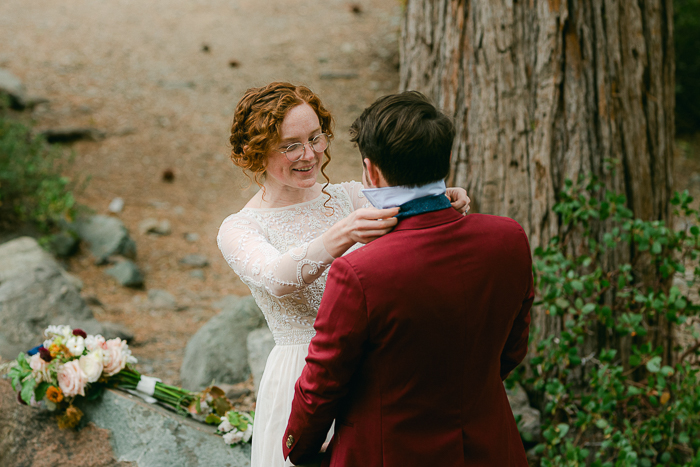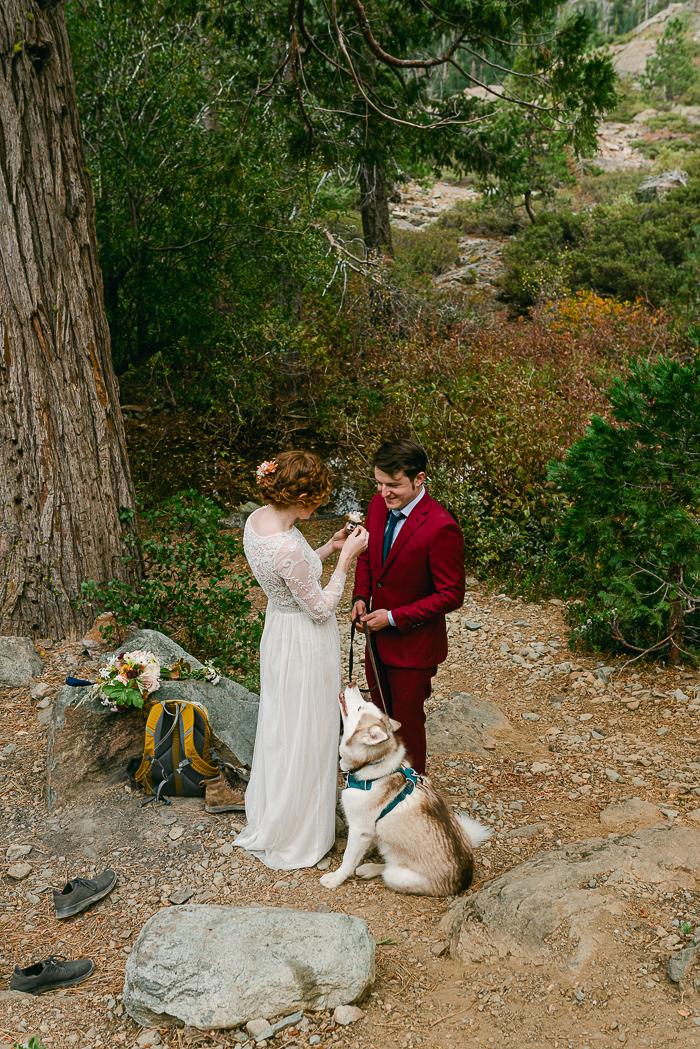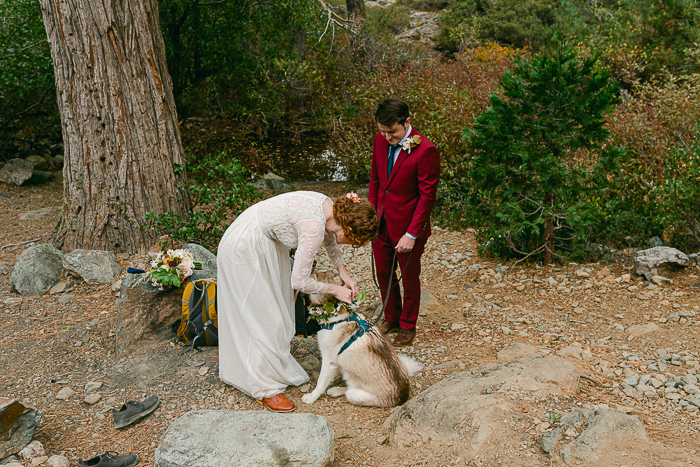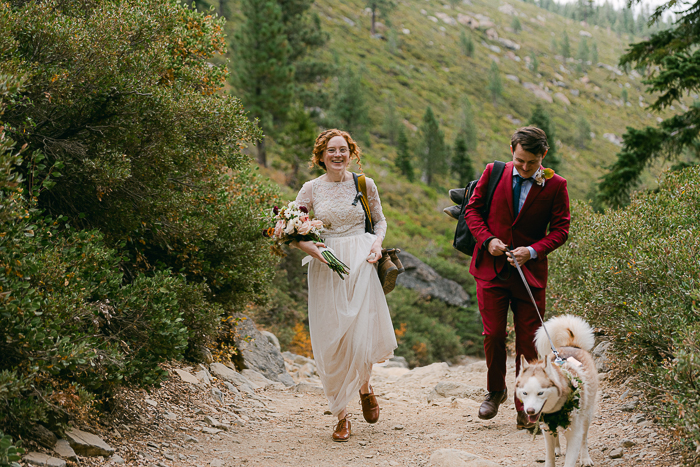 Why A Tahoe National Forest Elopement
The single most important factor that dictated the shape of our wedding was having Hannah's sister, brother, and sister-in-law safely attend as witnesses, so we knew we wanted to be in a secluded outdoor area. Being avid hikers, we looked straight to the mountains and let the natural beauty of the Sierras be the backdrop of our ceremony. Sardine Lake stuck out as being on public lands, and the short one-mile hike to the upper lake was a bonus. We couldn't wait to drag our guests on a hike for our elopement. It was the perfect mix of accessible, secluded, and adventurous.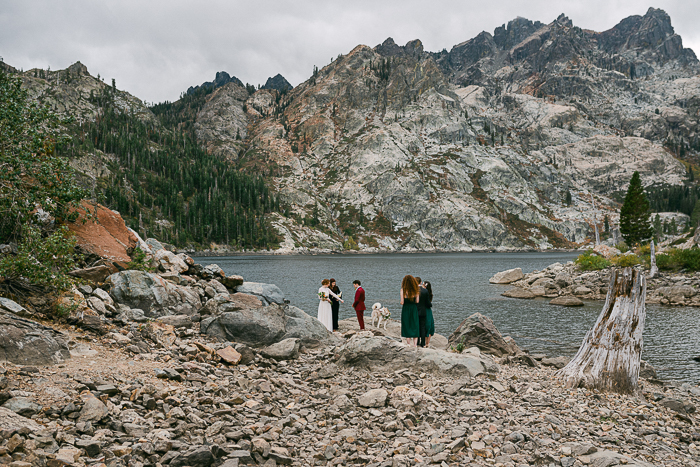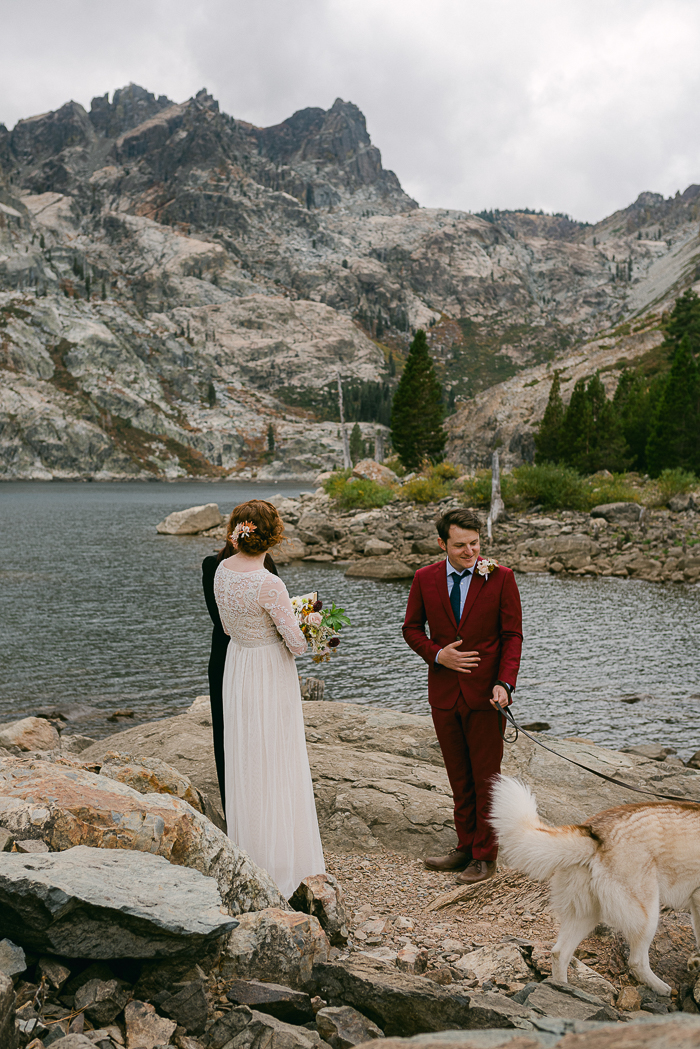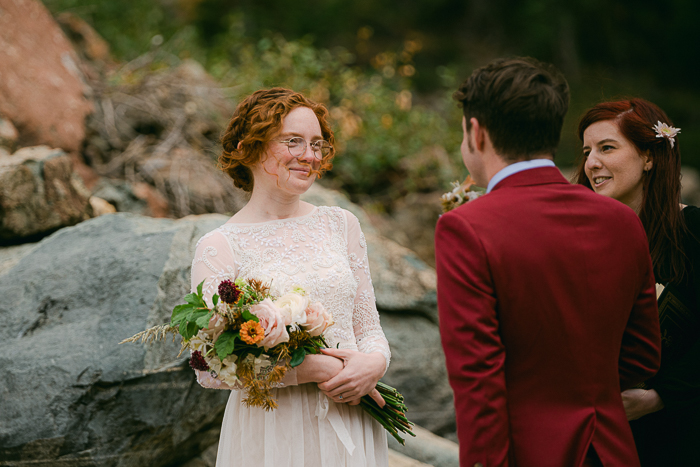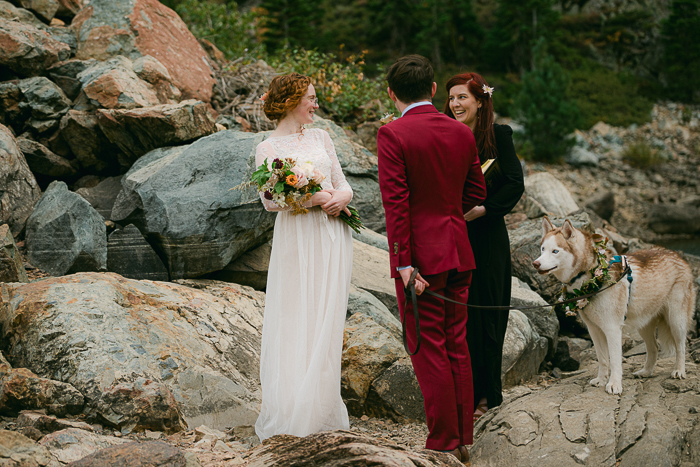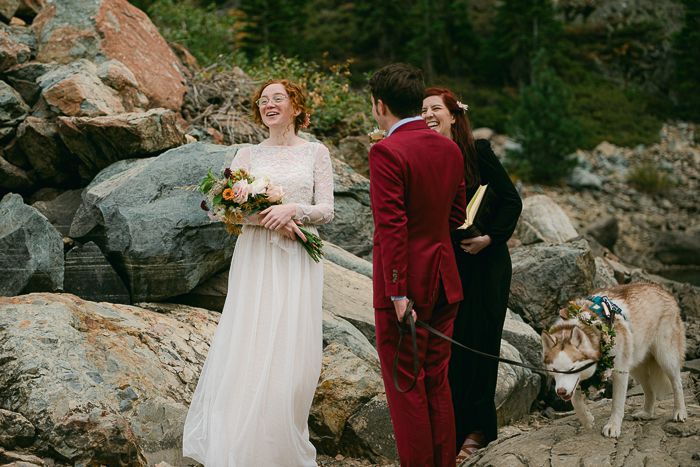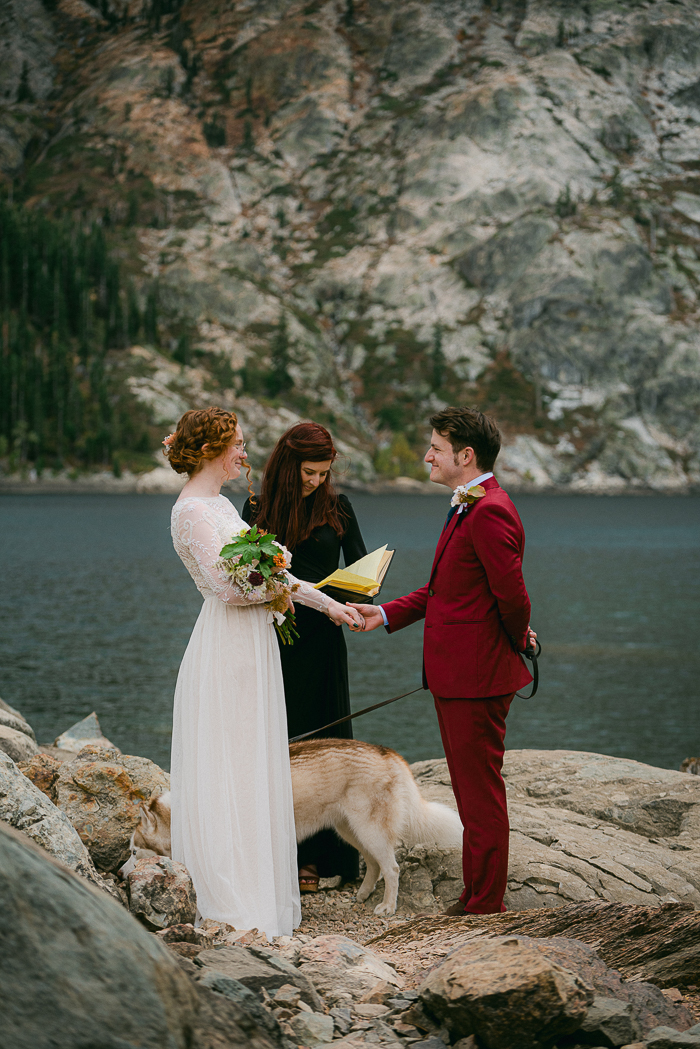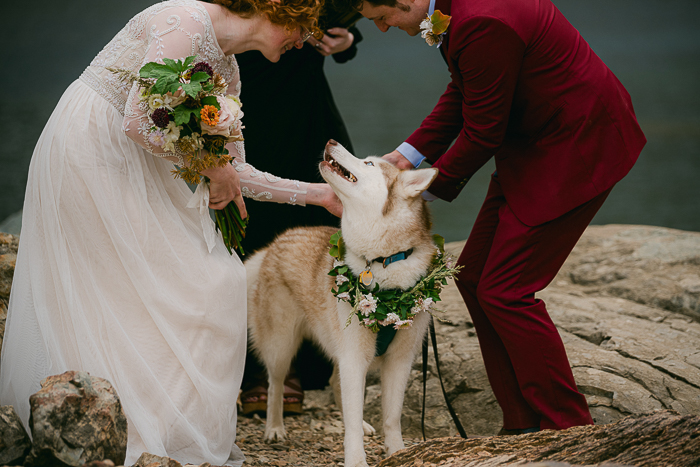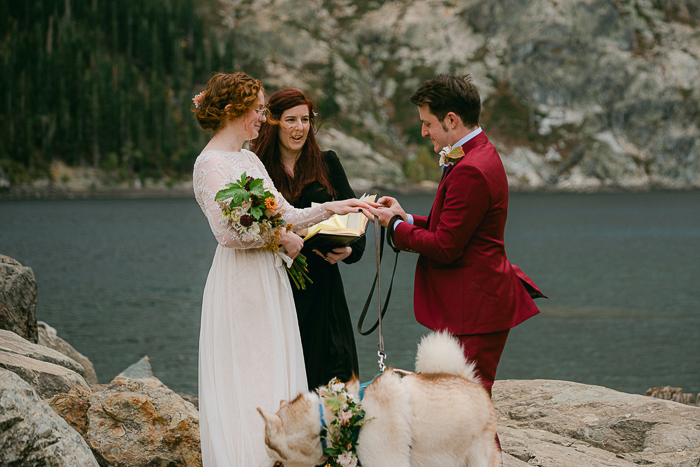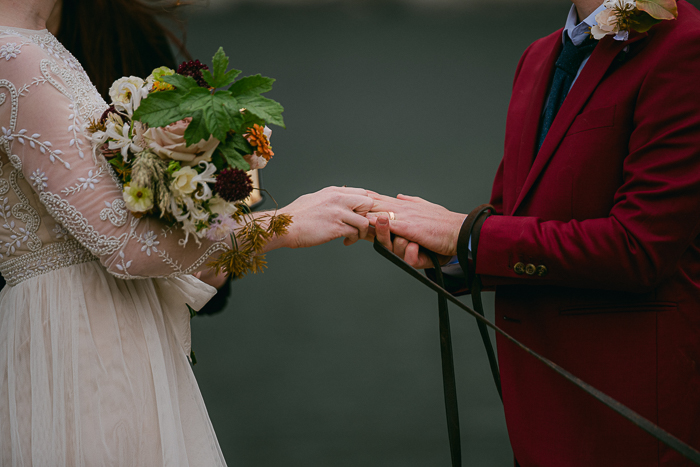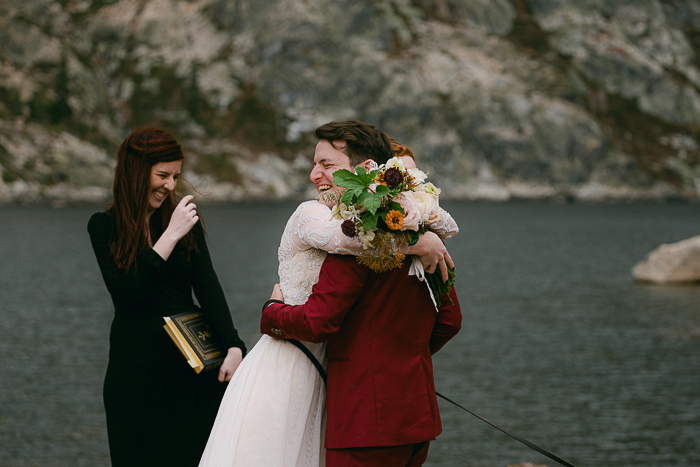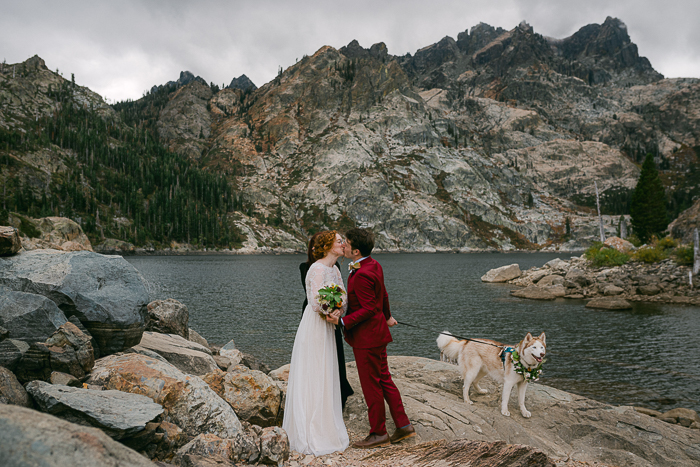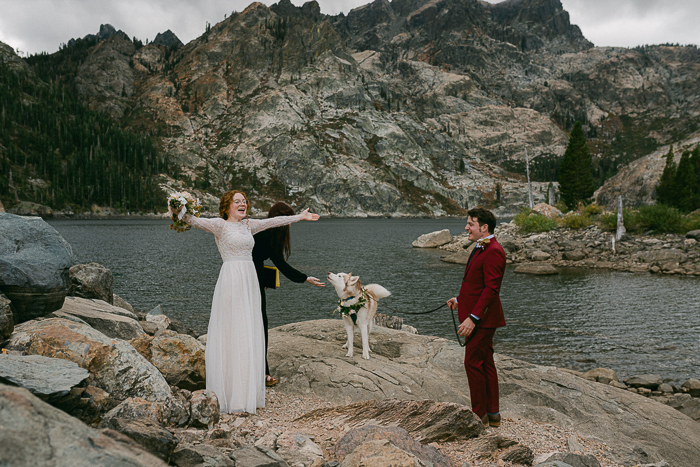 Wedding Advice From The Groom
Spend time thinking deeply about what you need from your wedding. When everything is taken off the table and you can only bring back a few core pieces, you'll be surprised by what stays and what goes. We hope that couples in the near future will be able to do this by choice rather than necessity. The practice of starting from a "minimum viable wedding" can be freeing.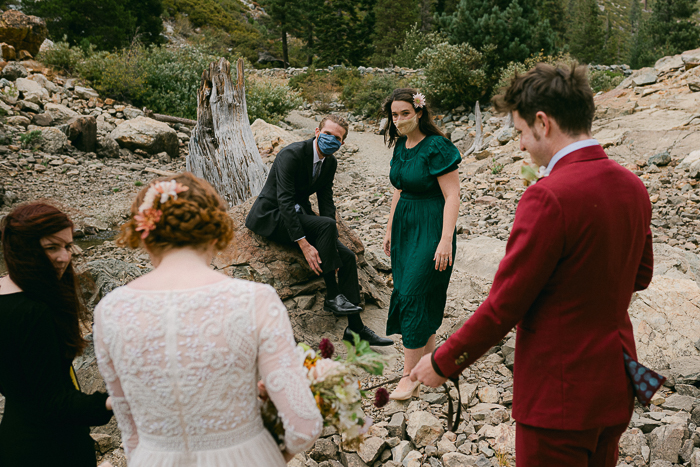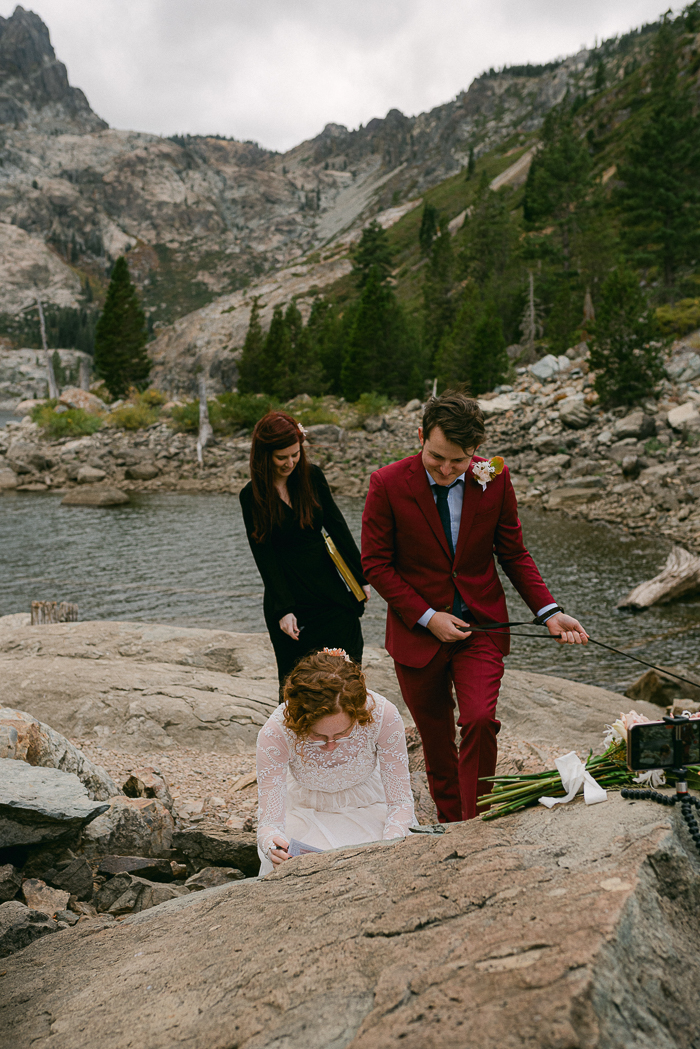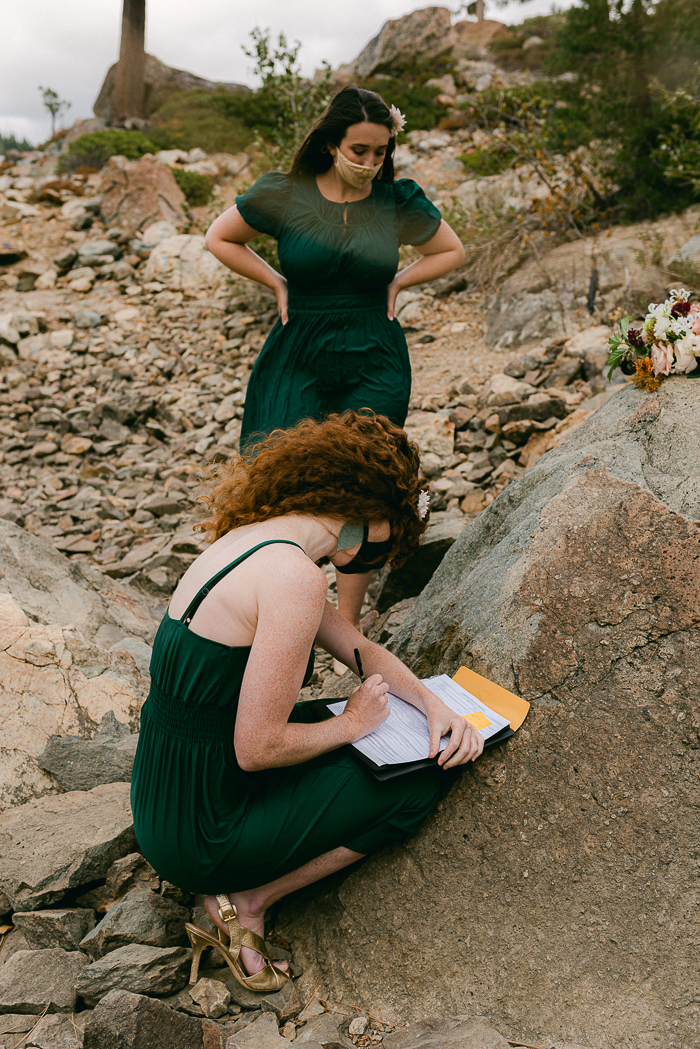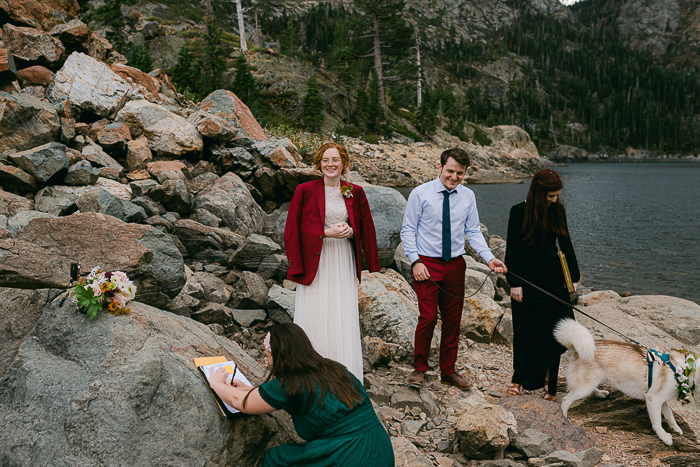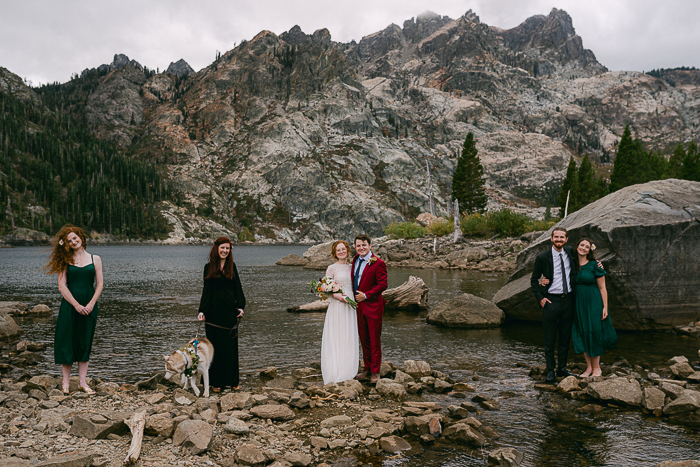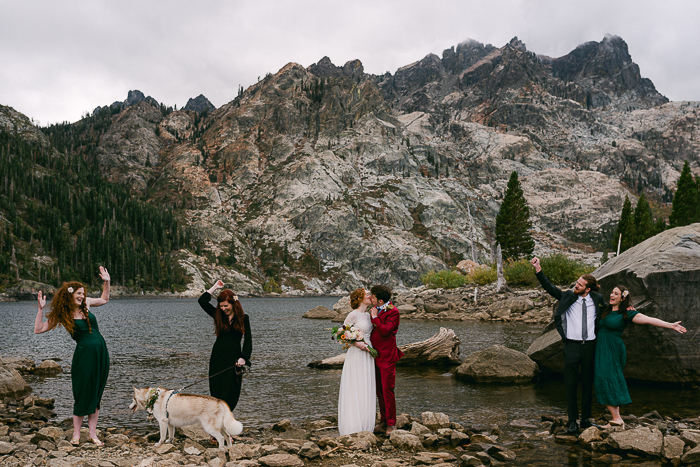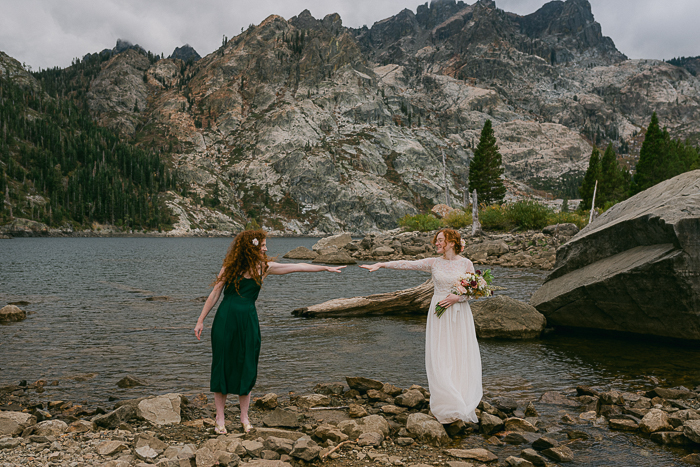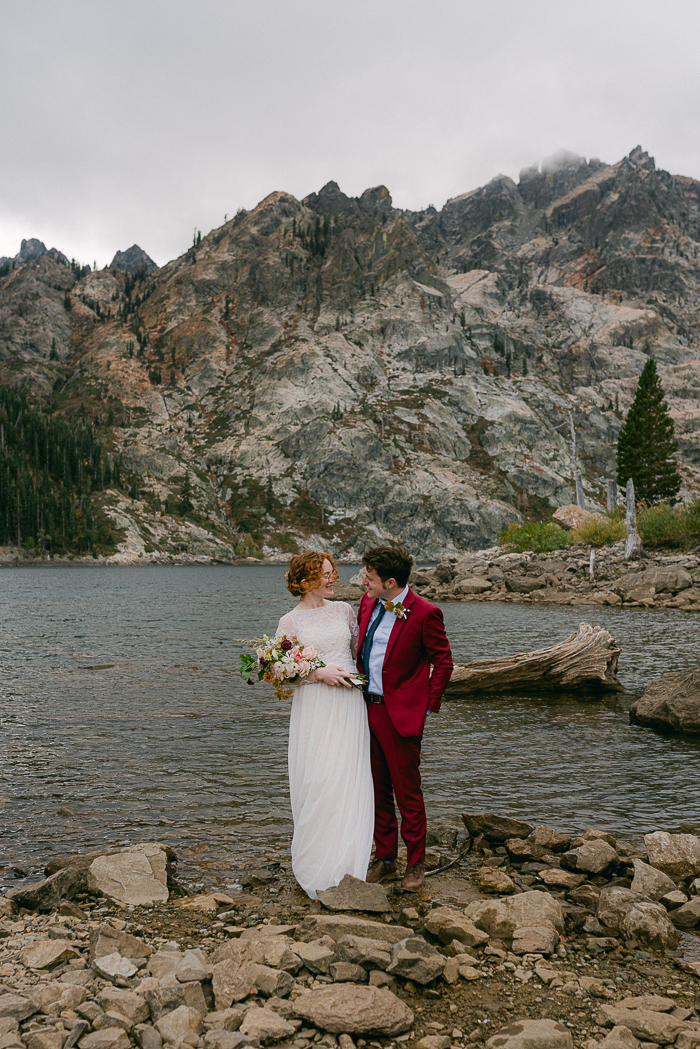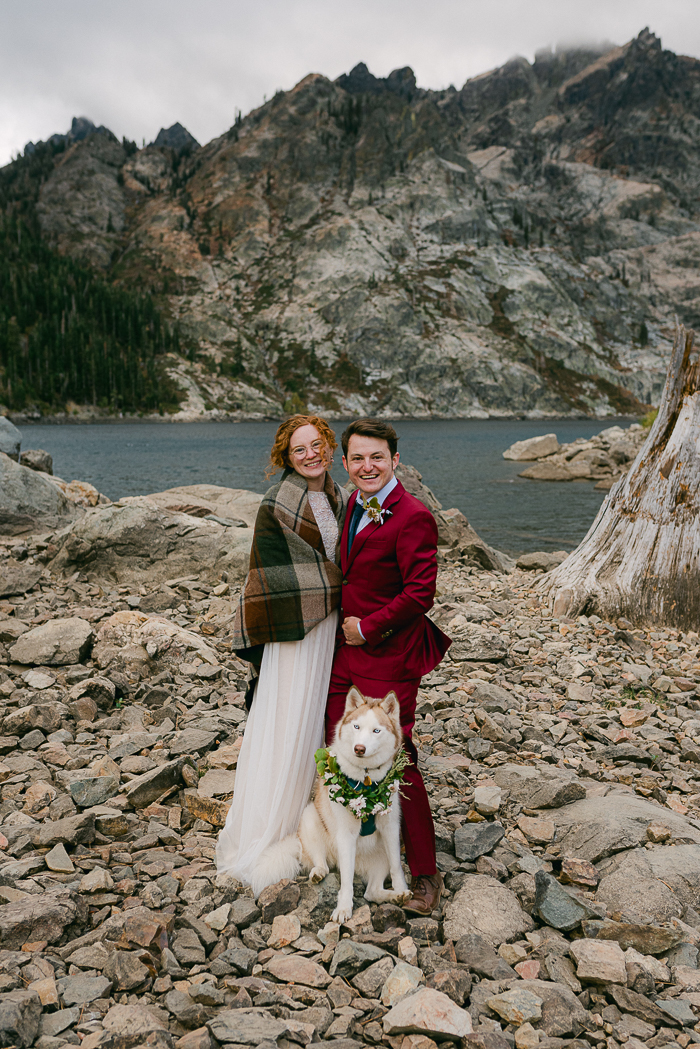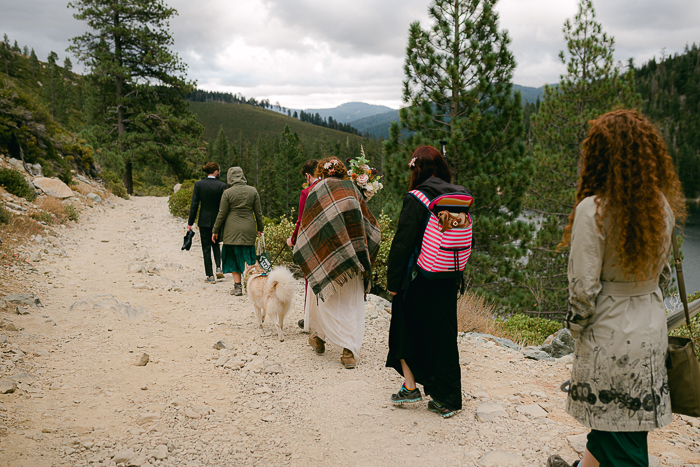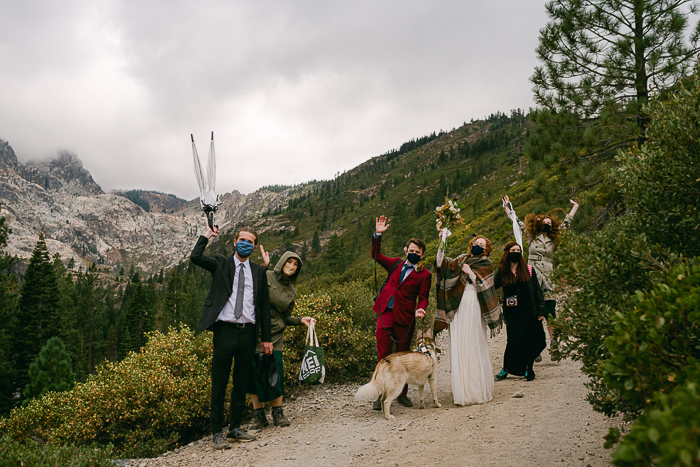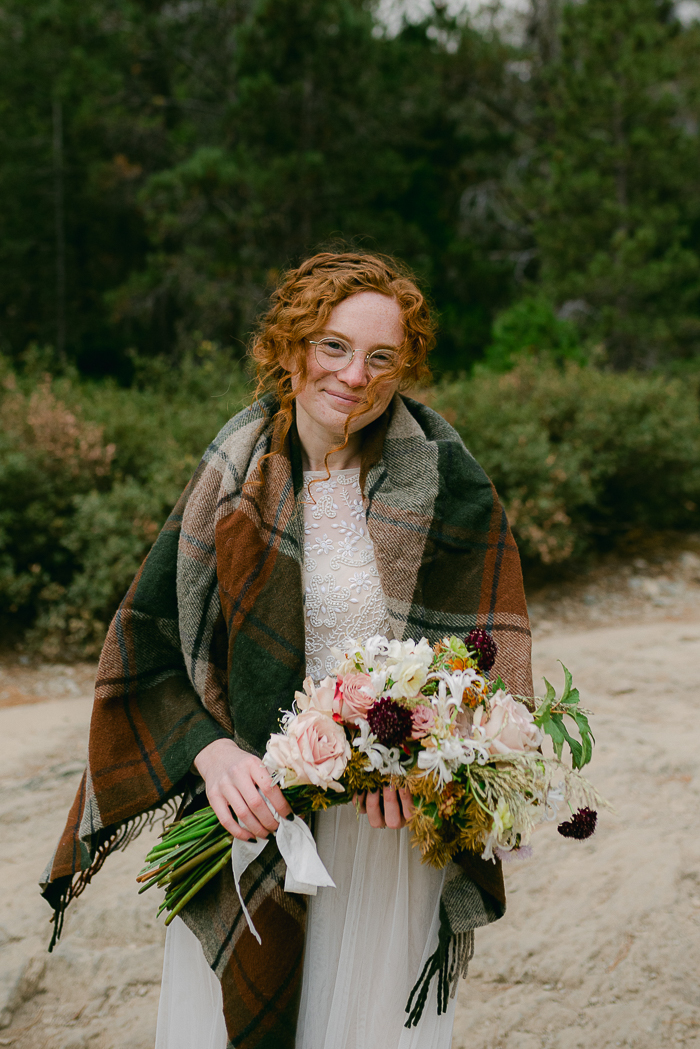 A Unique Wedding Favor
We built a "reception in a bag" for our guests, since we didn't have an in-person reception. The bags included mini champagne bottles, our favorite cupcakes, cake sparklers, a custom coaster, and an In-N-Out gift card so we could still treat everyone to dinner, drinks, and dessert!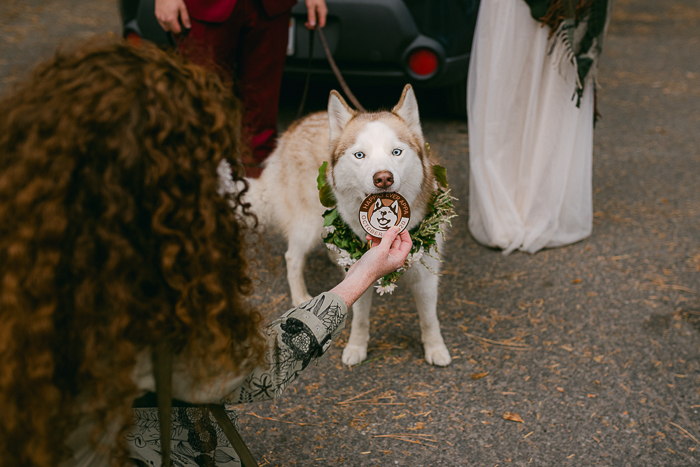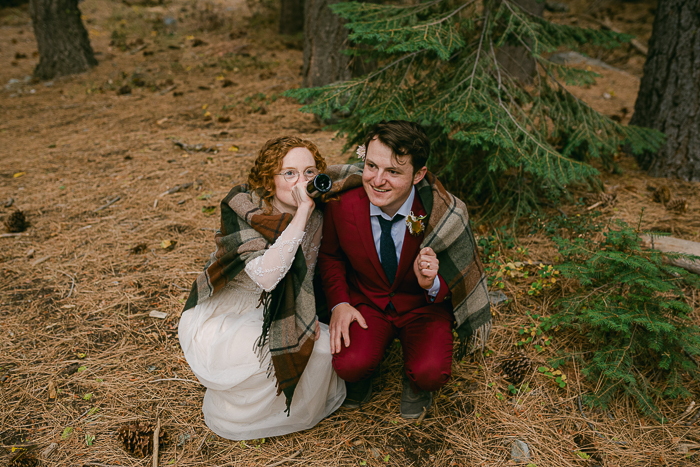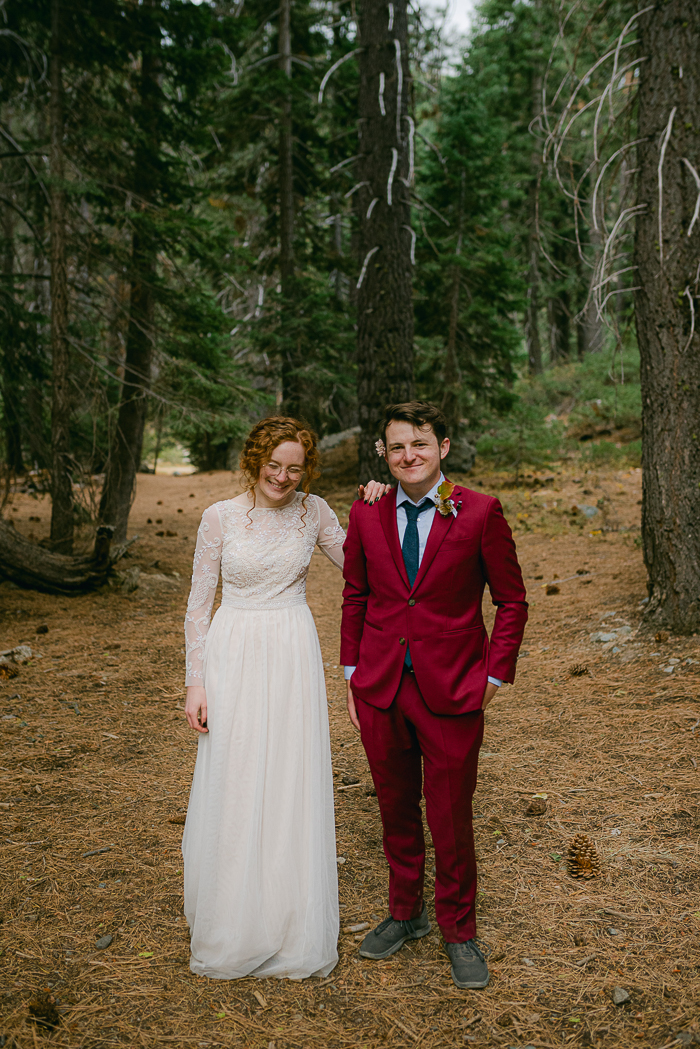 Congratulations again to Hannah and Trevor on their elegant Tahoe National Forest elopement! We're so thankful that Elsa Boscarello LLC was there to capture the intimacy of the day. To make sure you've got all the boxes checked for your own elopement, check out the ultimate elopement planning checklist!