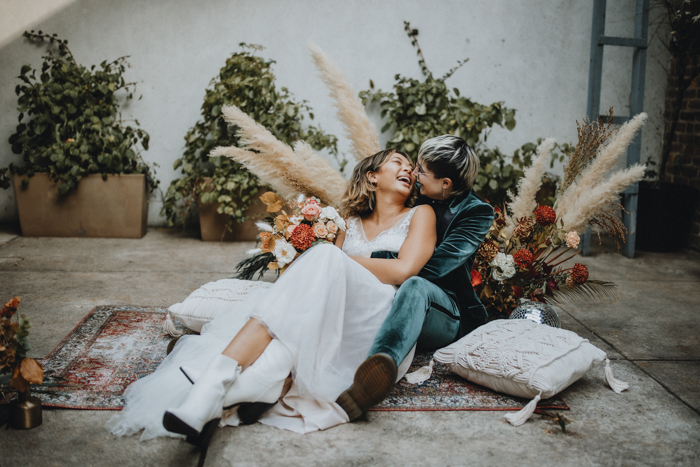 This uniquely personalized micro inspiration wedding in Brooklyn, New York proves that when talented wedding vendors come together, magical things happen. From the decor to the fashion, no detail was short of amazing. The peachy floral arrangements by Yellow Bow Florals tied together the existing venue features—from the exposed brick to the draped twinkle lights—of this outdoor wedding venue garden space, the Tuffet. Stunning doesn't even begin to describe it.
Photographer Lucie B. Photography captured the unforgettable elements of this unique micro wedding shoot perfectly—sure to be used for inspiration by couples planning their celebrations.
More From Lucie B. Photography On Capturing Unforgettable Memories
First and foremost, this shoot excites me because it is inclusive—featuring an LGBTQ couple. We need more diversity in the wedding industry, so any opportunity to show more inclusivity, I'm all about it! It also reflects the type of weddings that are taking place due to COVID. We wanted to show that although smaller, COVID weddings can still be so full of life and completely personalized.
There were many elements of this micro wedding that were unique to the couple: their choice of florals and ceremony decor, their custom signature drinks and guestbook designs, and their photos in their laundromat and on their skateboard. Even though our couple's weddings are looking a little different these days, it doesn't mean they have to sacrifice their vision or personal style.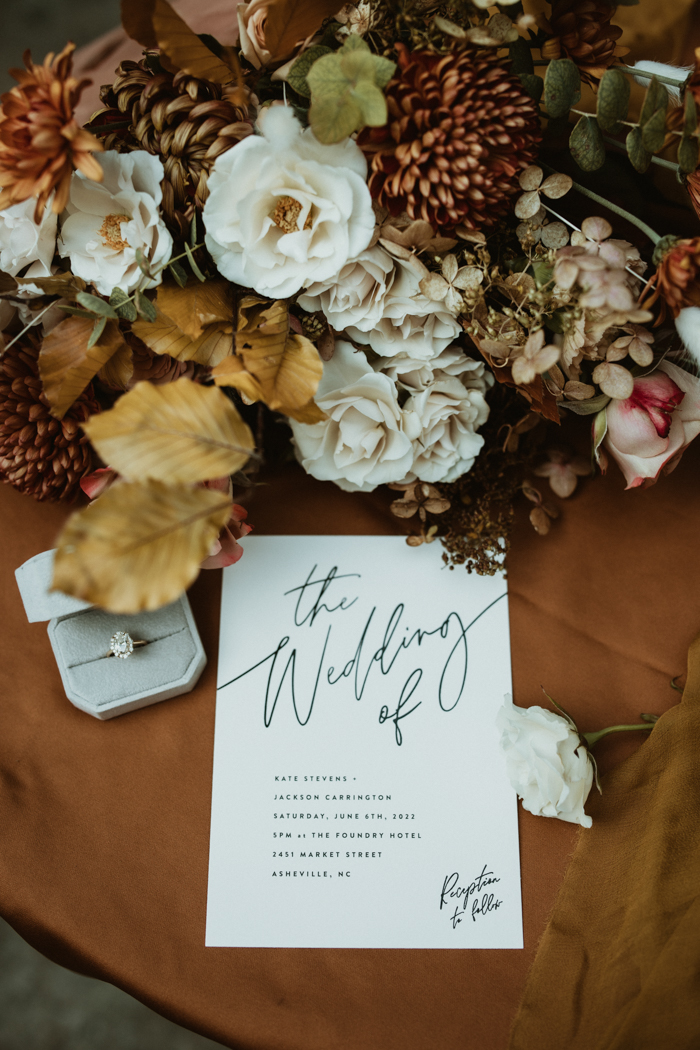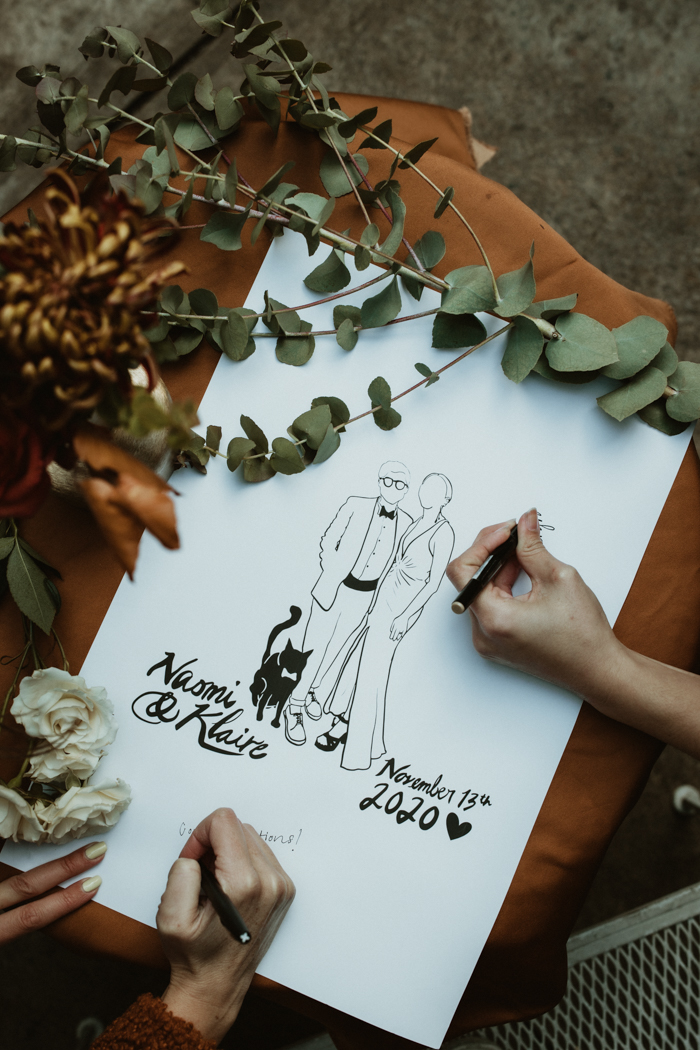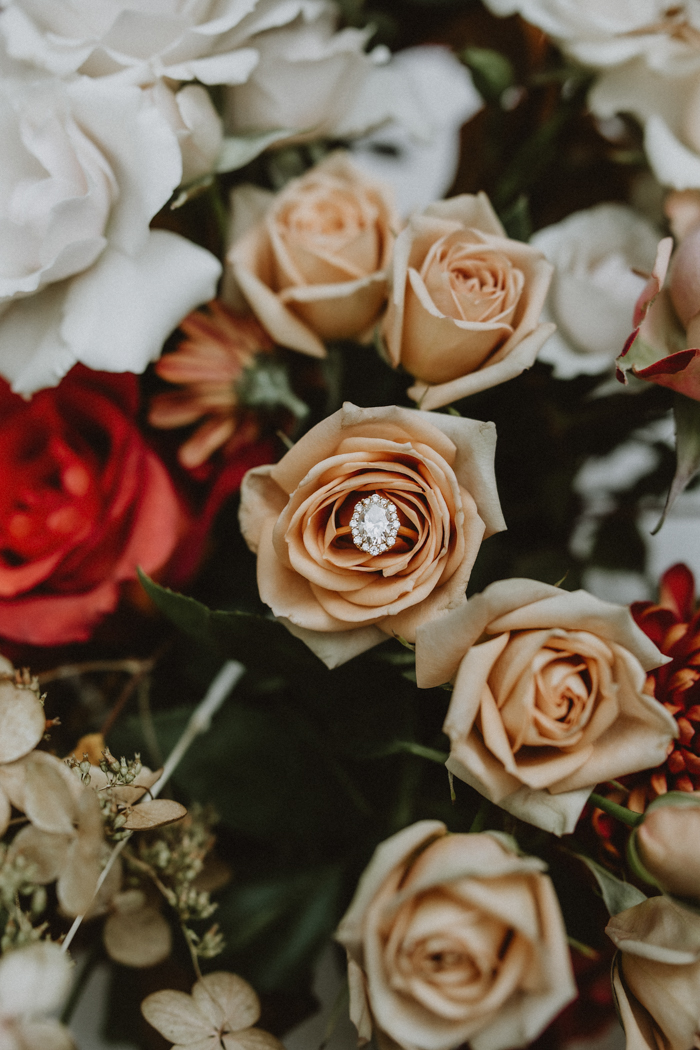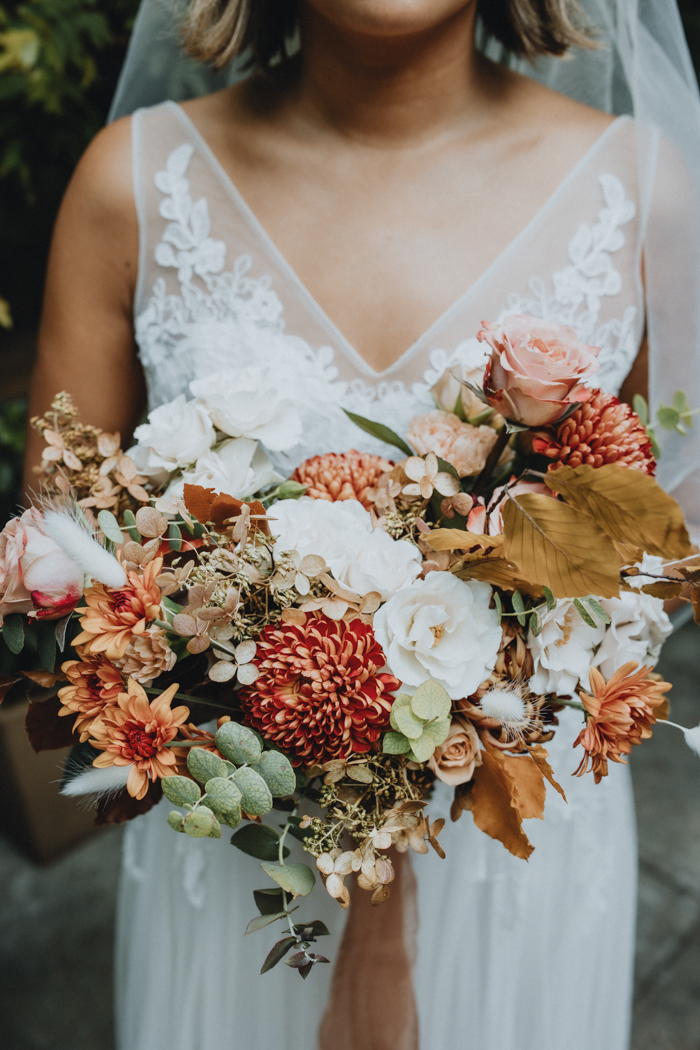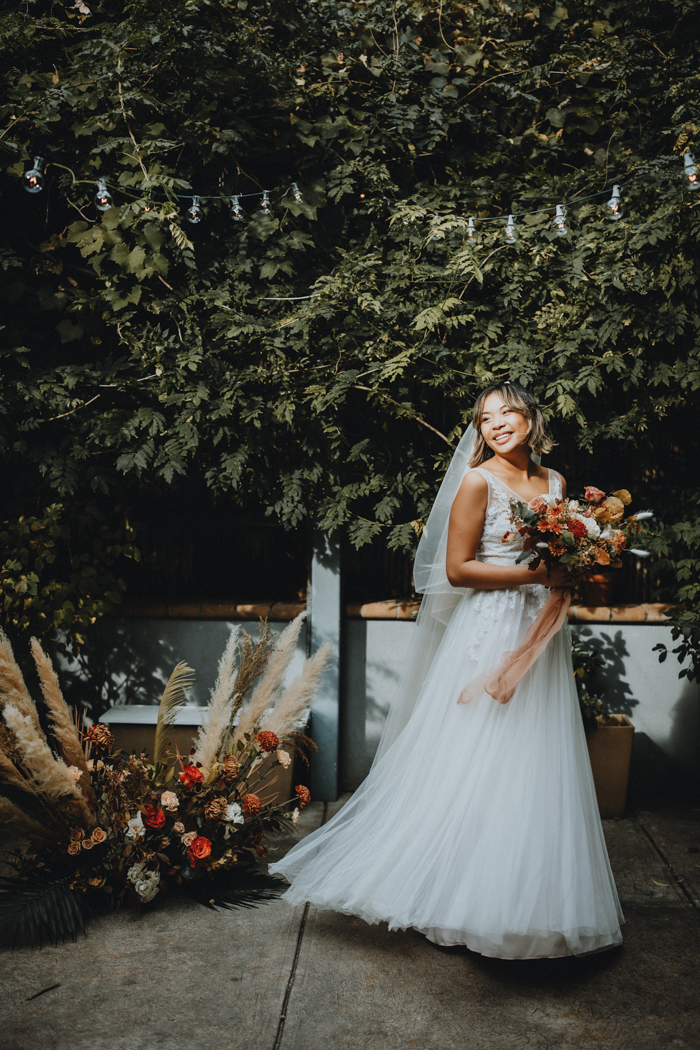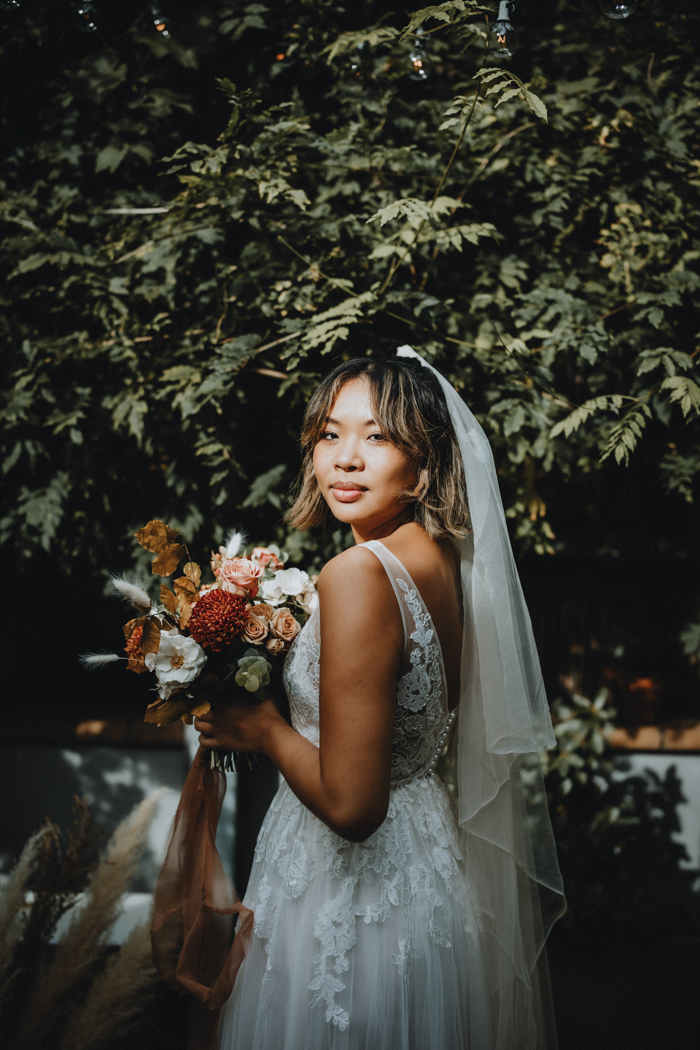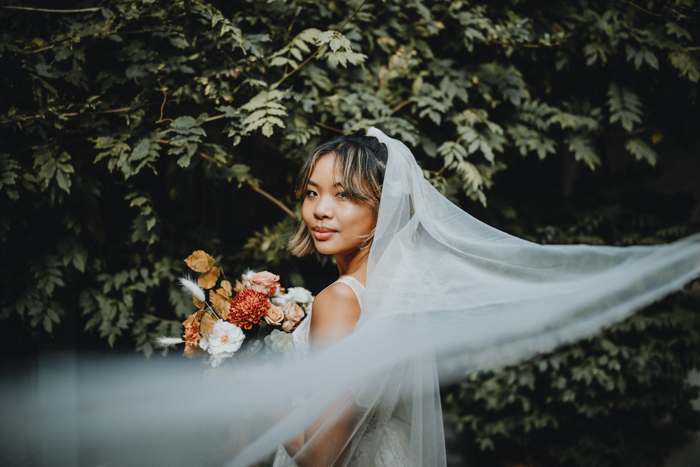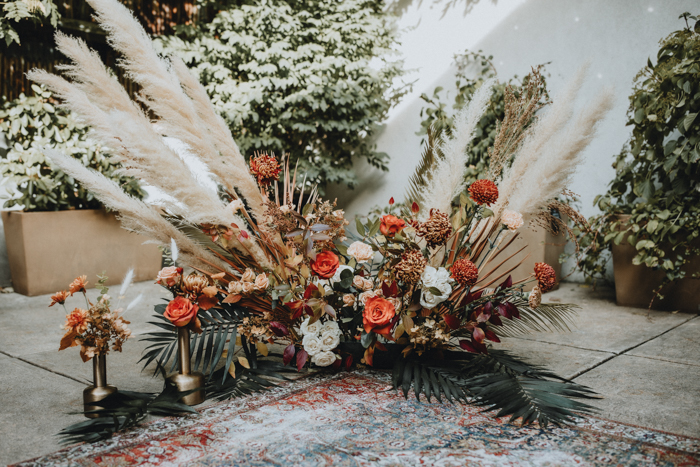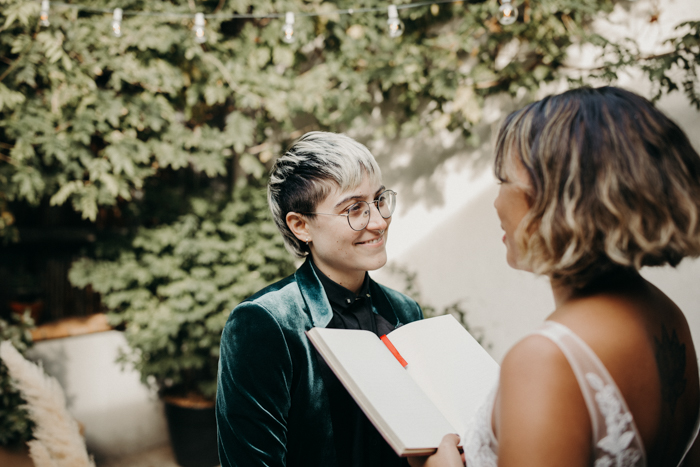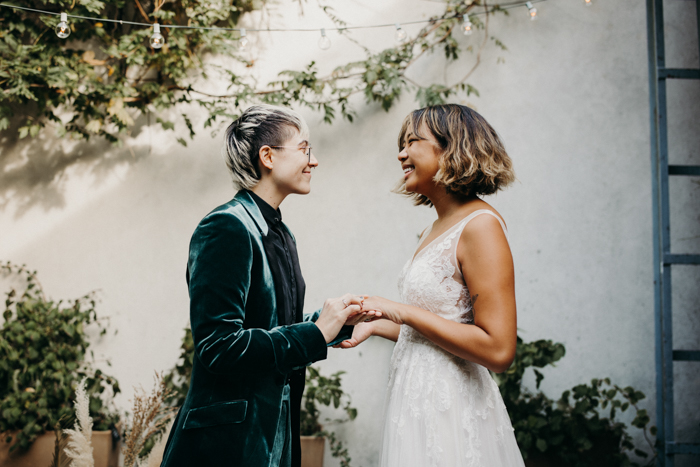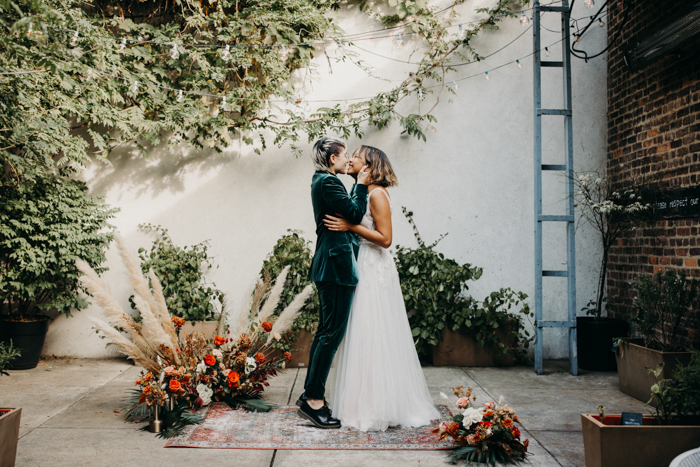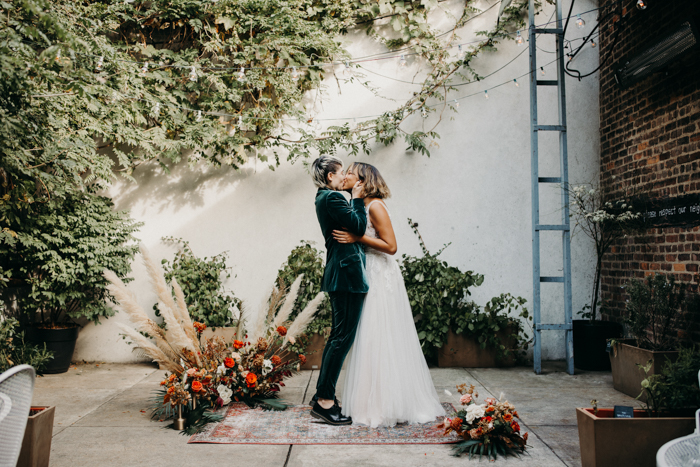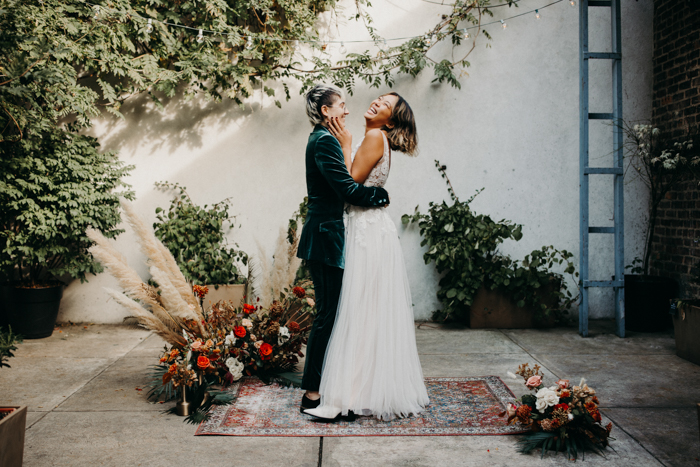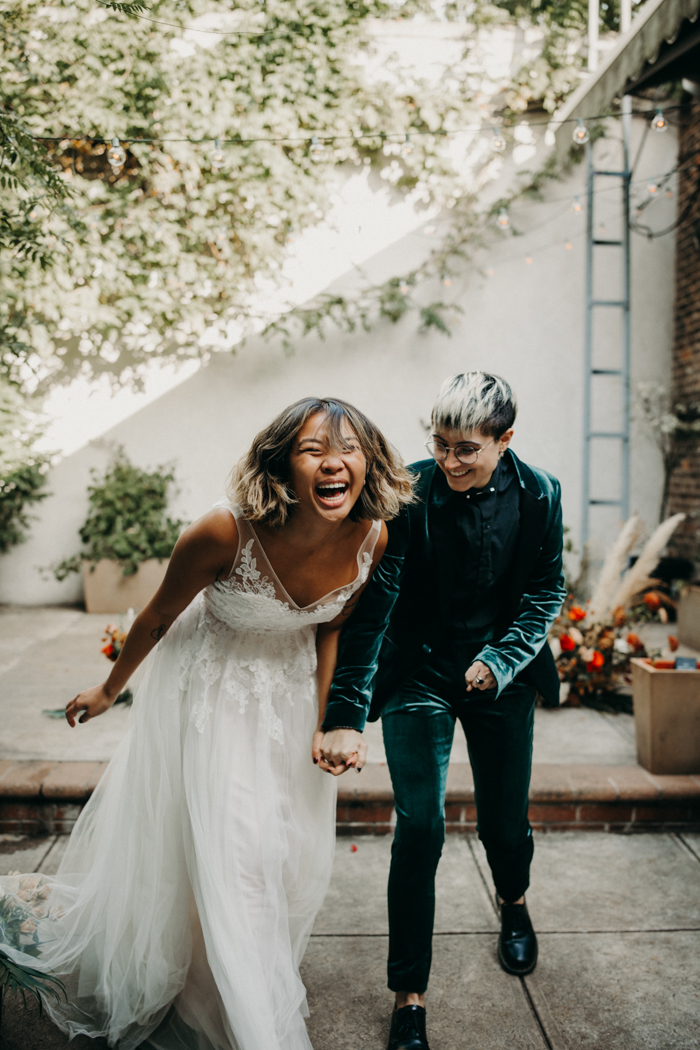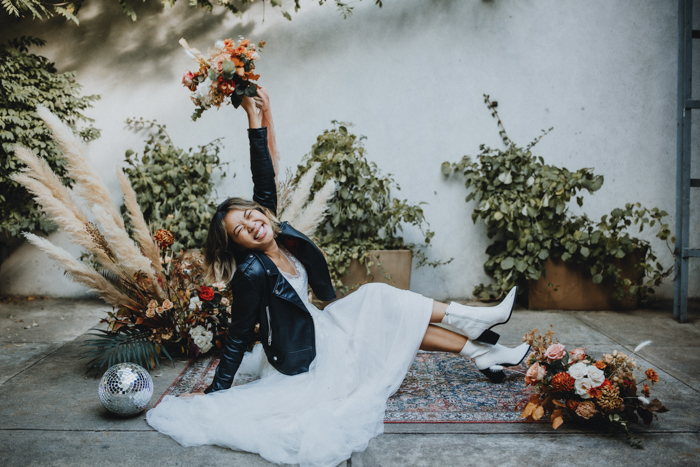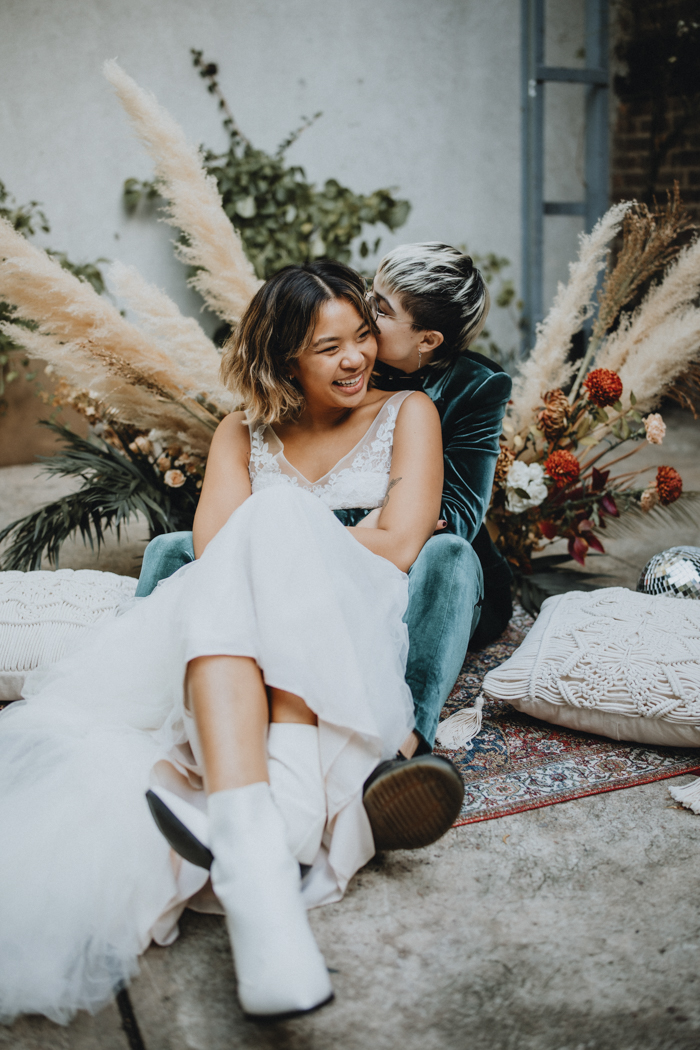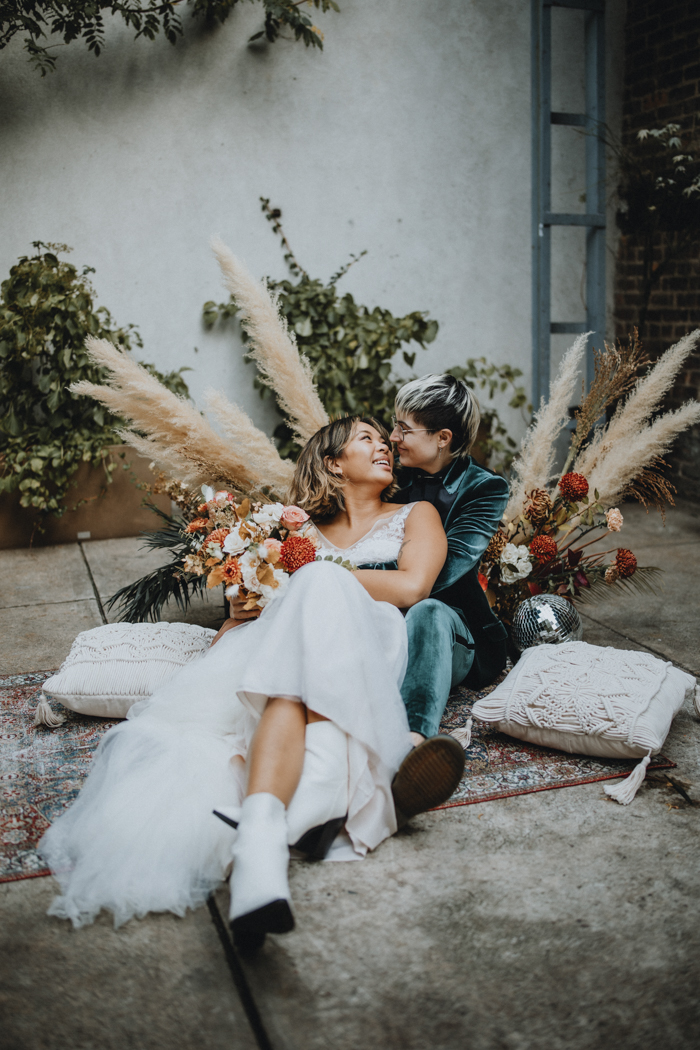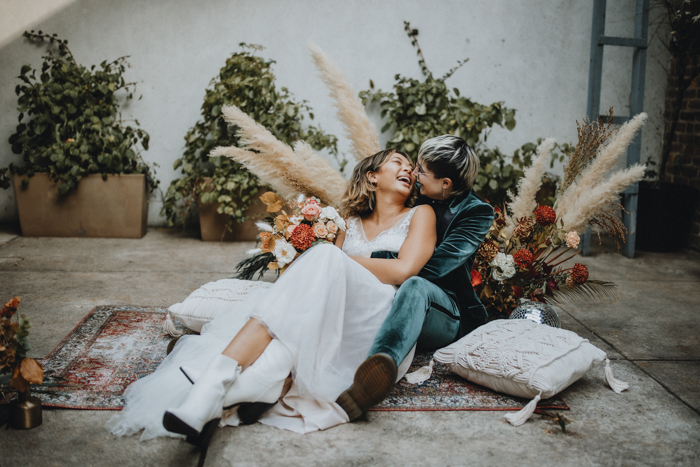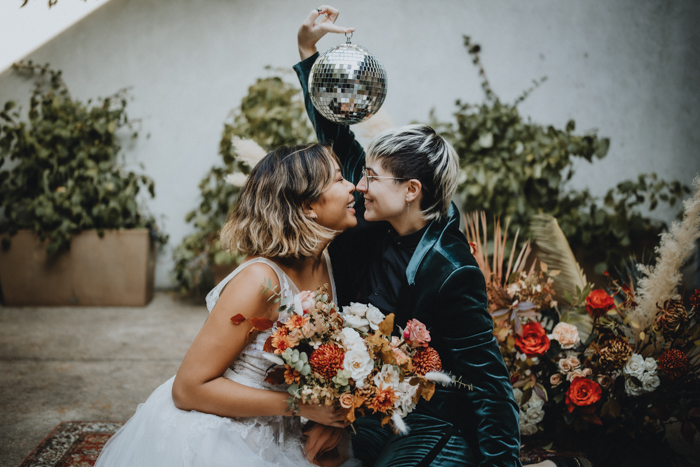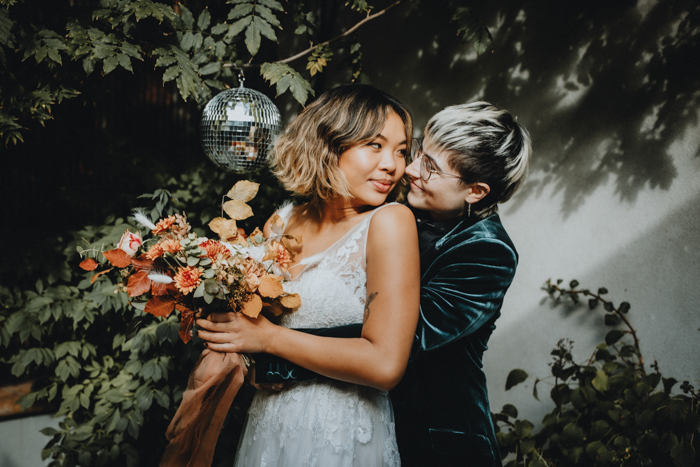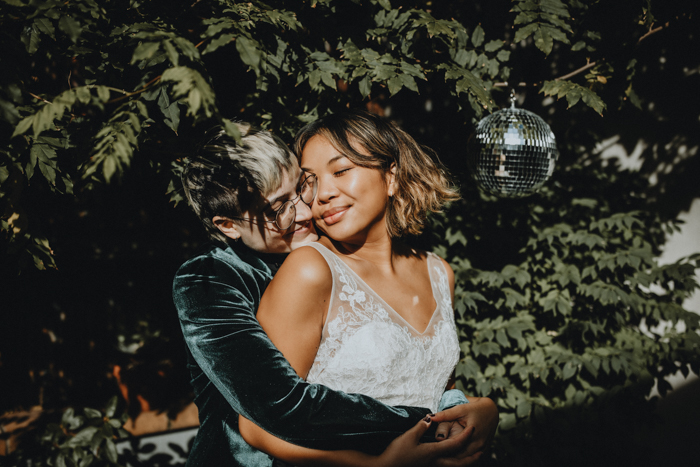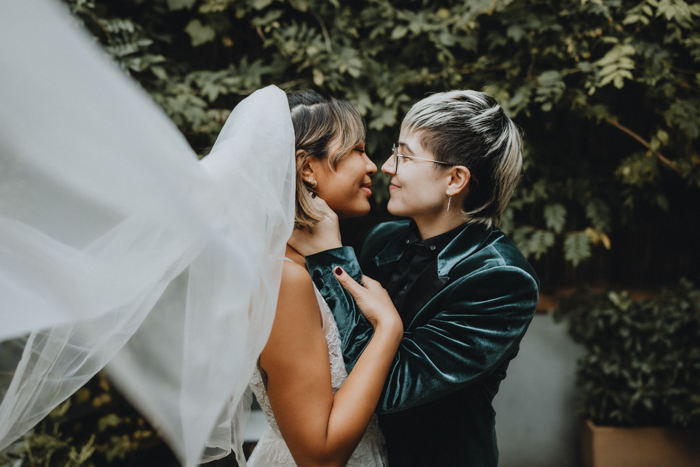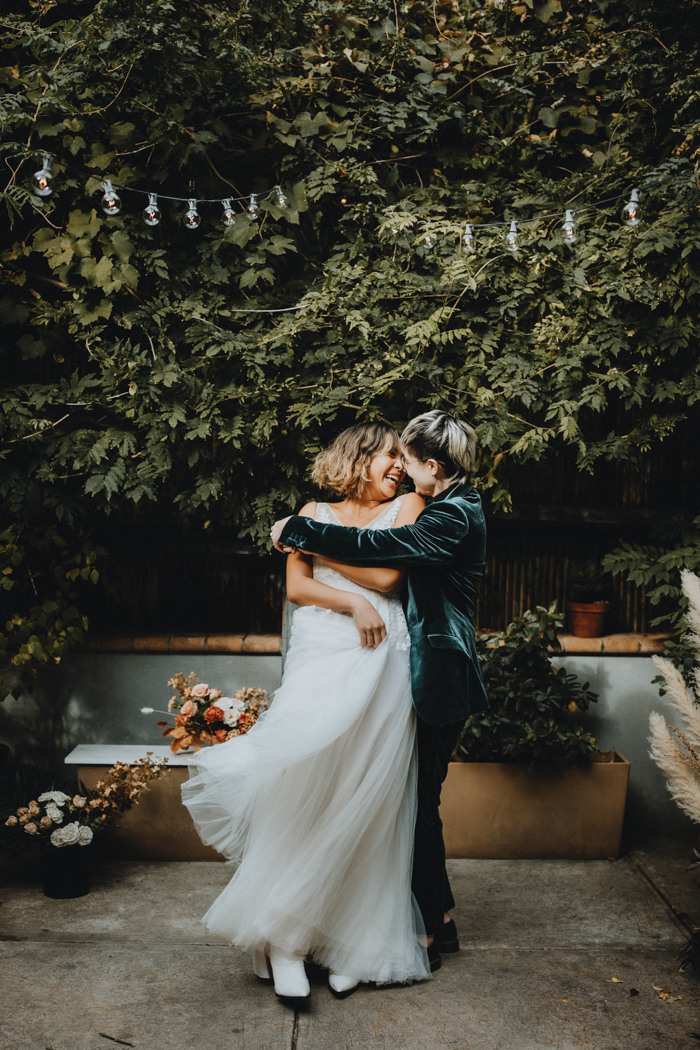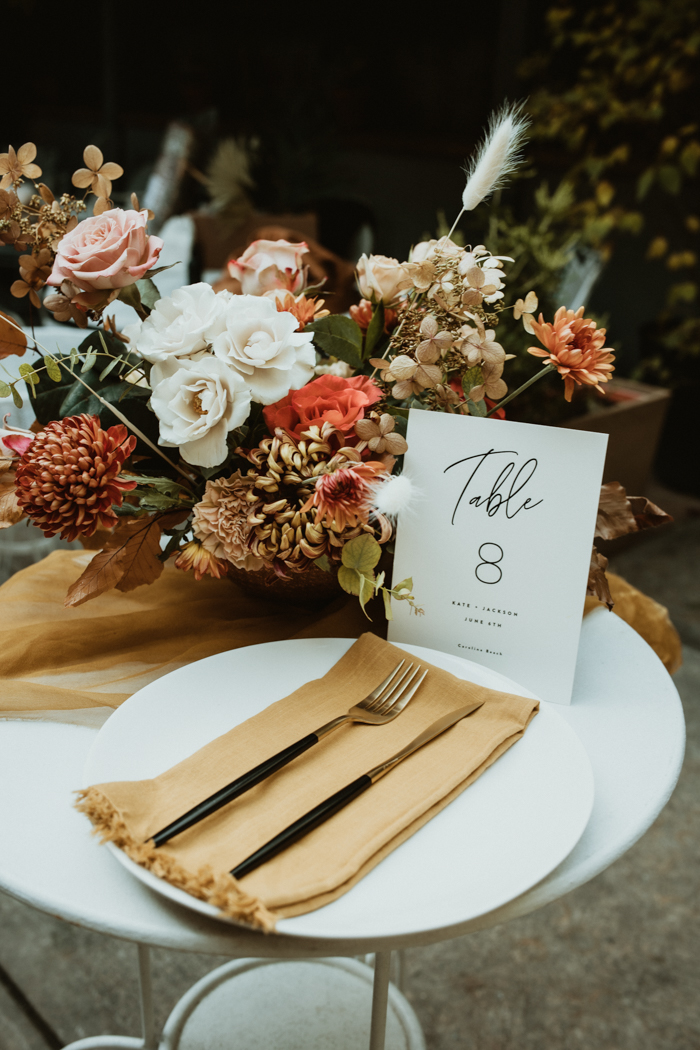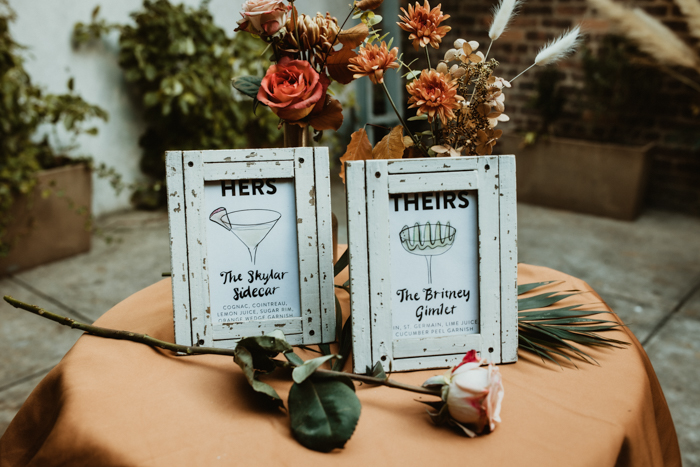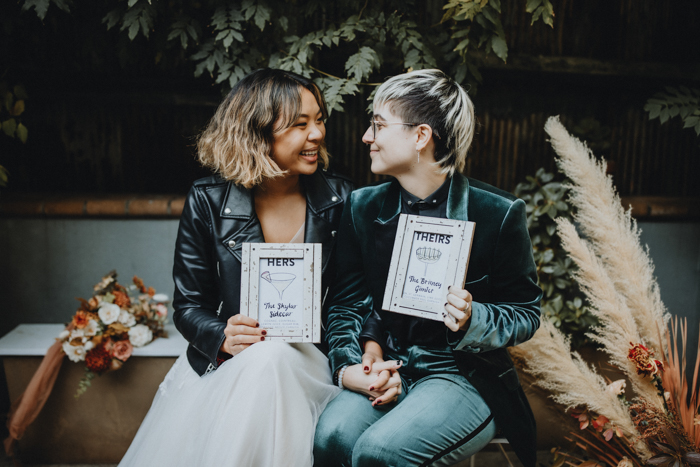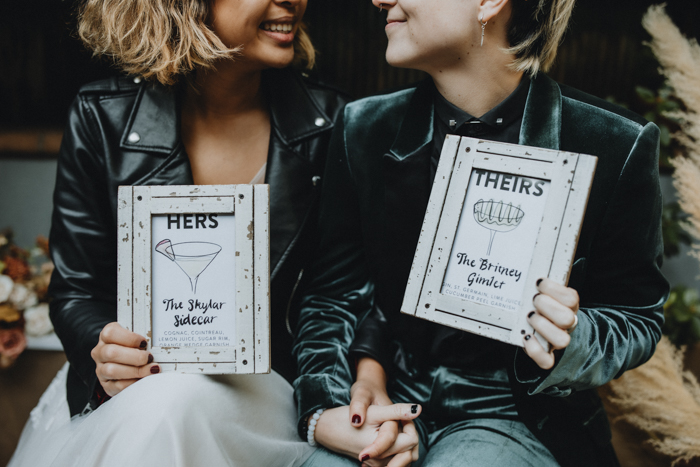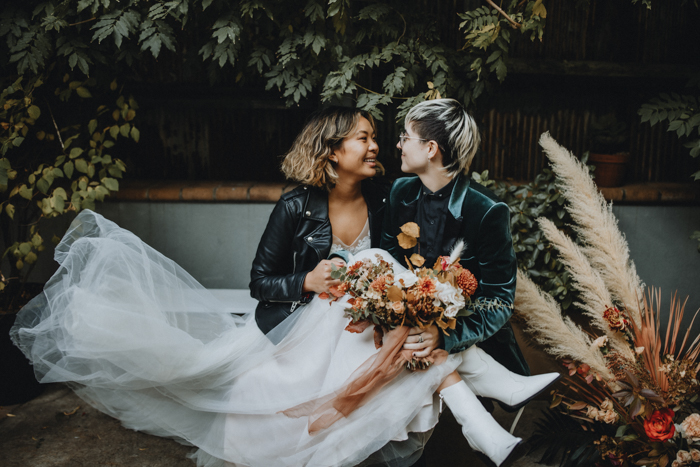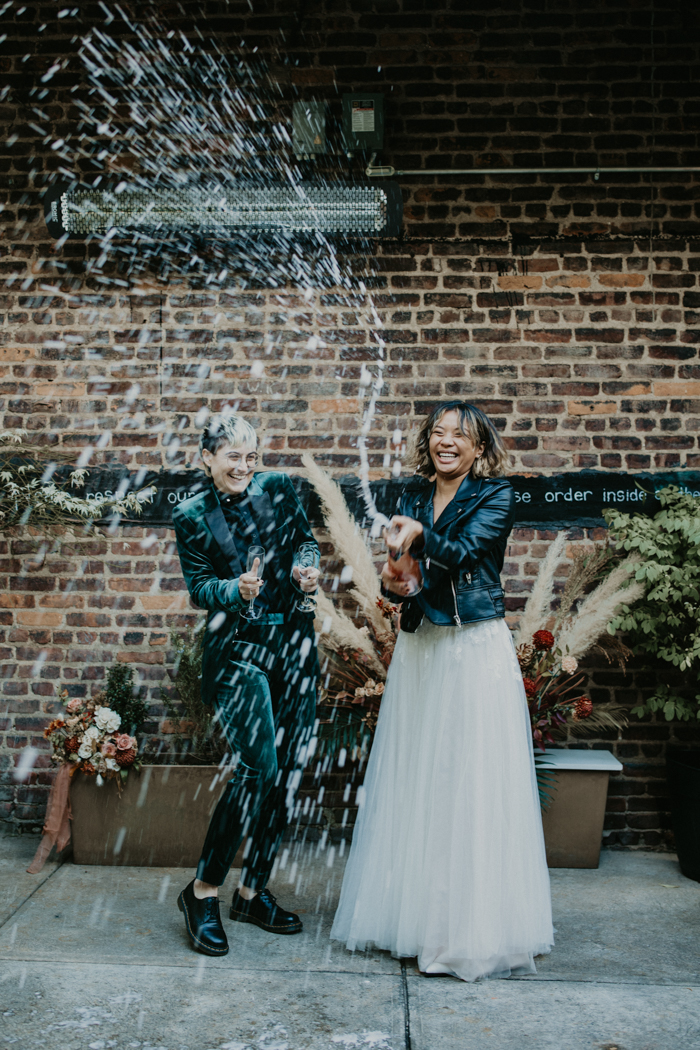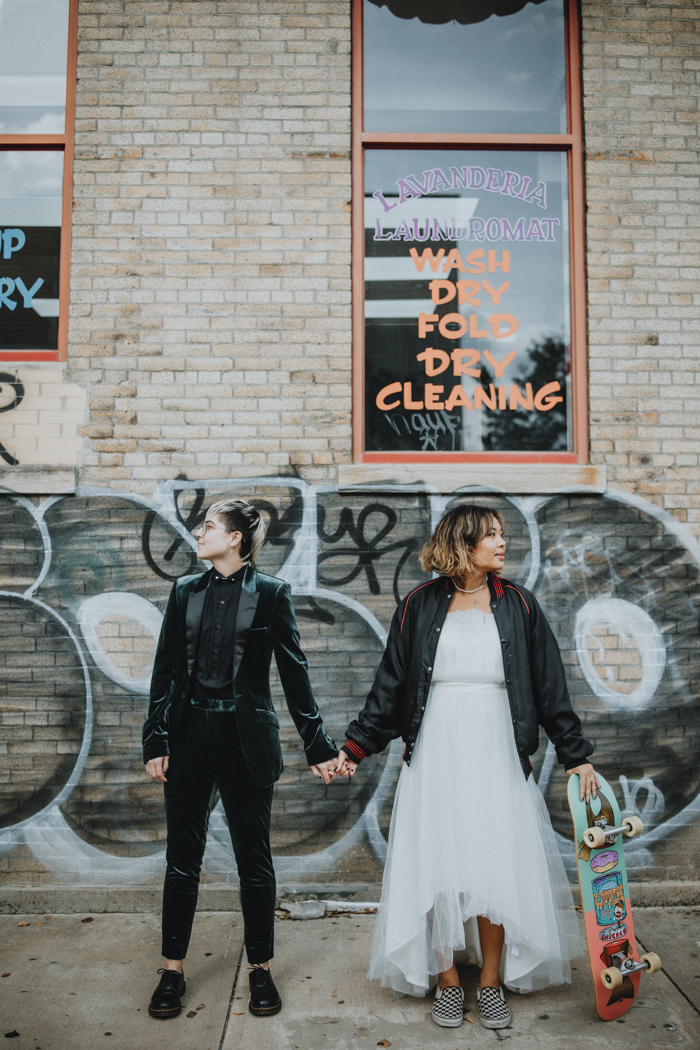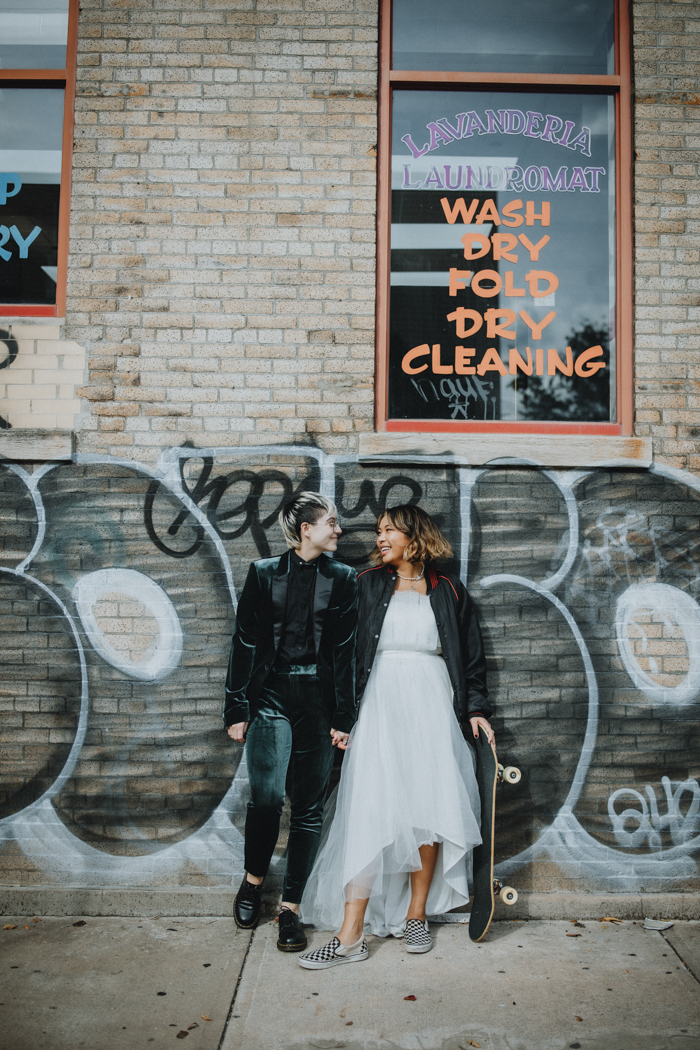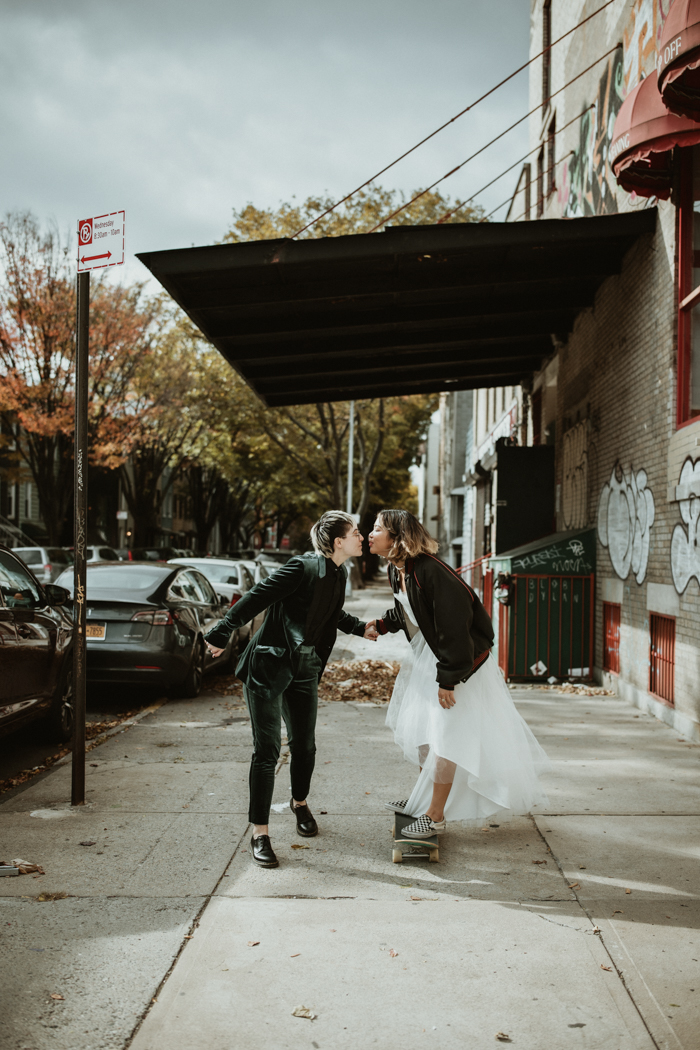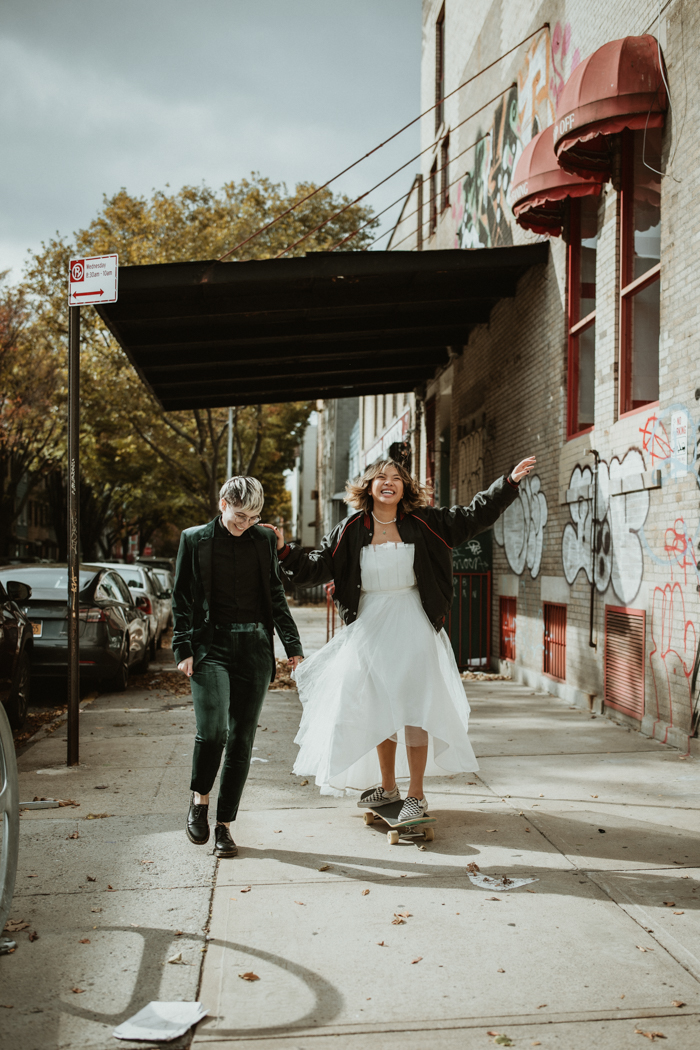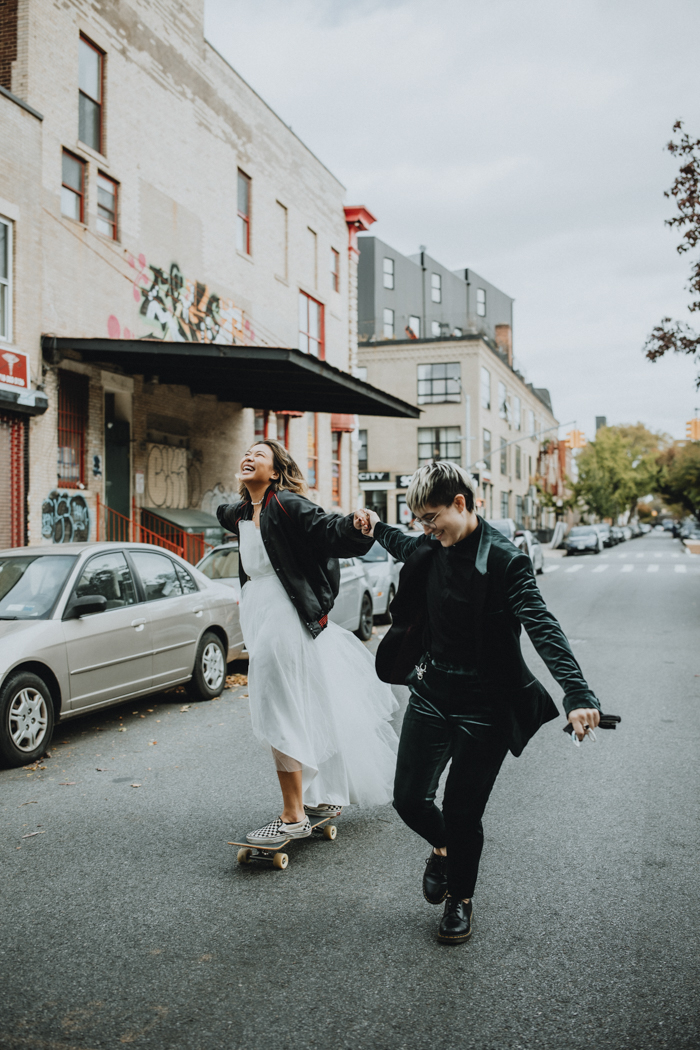 Micro weddings are becoming increasingly popular—for good reason. Maybe you're looking to avoid the unwanted wedding planning stress that is associated with planning a large wedding. Maybe you're searching for unique ways to save on your carefully crafted budget. Whatever your reasoning may be, a micro wedding might be perfect for you. Check out these Junebug-approved tips for planning an unforgettable micro wedding that embodies the uniqueness of your own love.