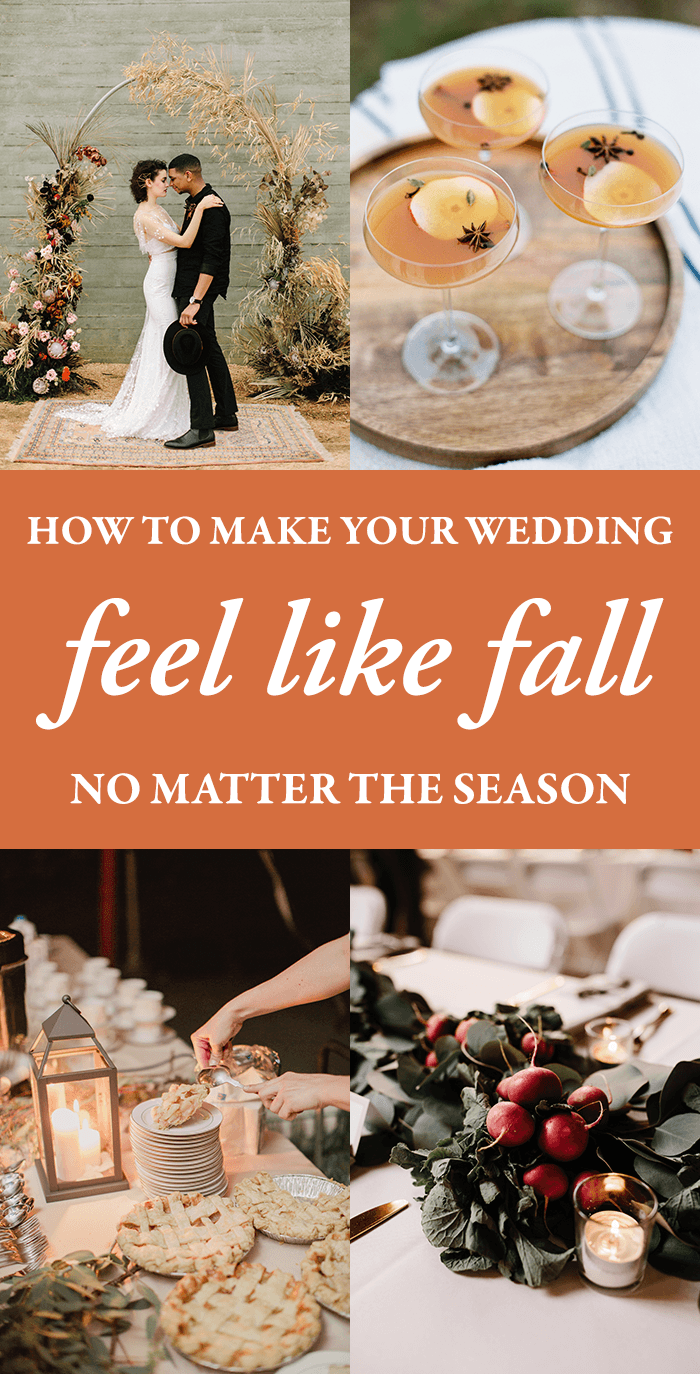 The magical season of fall is upon us and we're feeling overwhelmed (in the best way!) by all the fall wedding inspiration! From the changing colors of leaves to our favorite seasonal dishes, there's a lot to be inspired by. Whether you're planning a fall wedding or just want a celebration that captures that special autumnal feeling, these ideas will help you make your wedding feel like fall, no matter the season!
A fall color palette
Autumnal colors are the quickest way to achieve a fall wedding look, no matter the season. Pull inspiration from the nature, food, and activities of your favorite season and check out our fall wedding color palettes here, here, and here!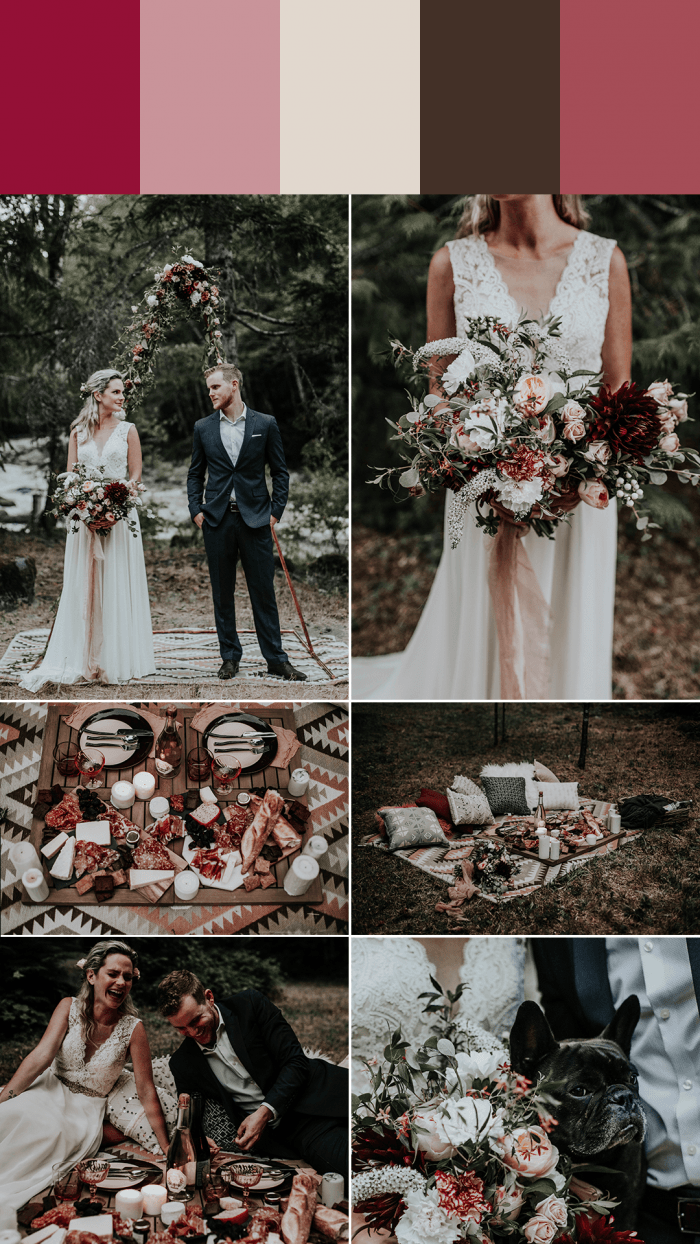 photos by Karra Leigh Photography, event & floral design by SueBlue Events; see more from this wedding here!
Fruits + veggies
Autumn is officially harvest season, making it totally appropriate to use your favorite fruits and vegetables in your décor! We love the pop of colors fresh produce adds to a table setting.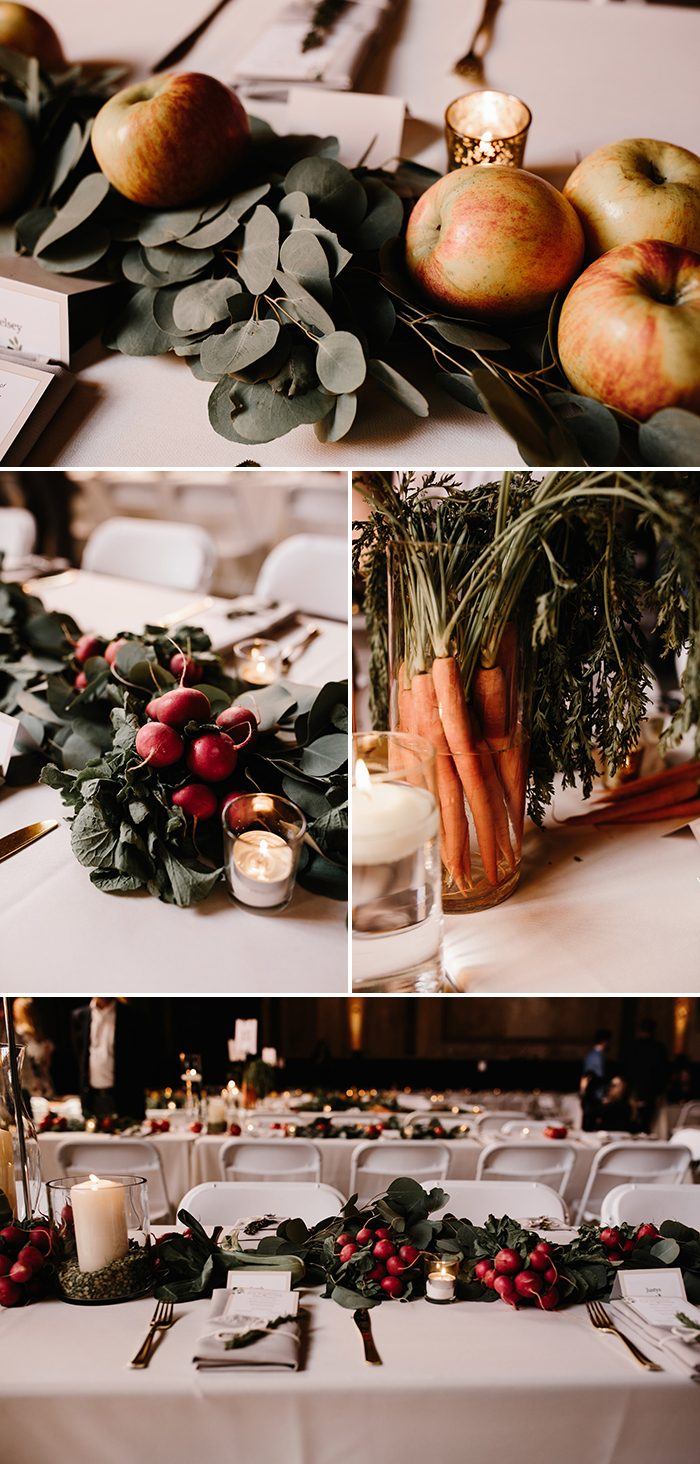 photos by Katrina Nicole Photography, event coordination by Naseem Events
Foliage
Is there anything more autumnal than foliage? Throw those leaves around like confetti by putting them in your bouquets, your ceremony arch, and your centerpieces!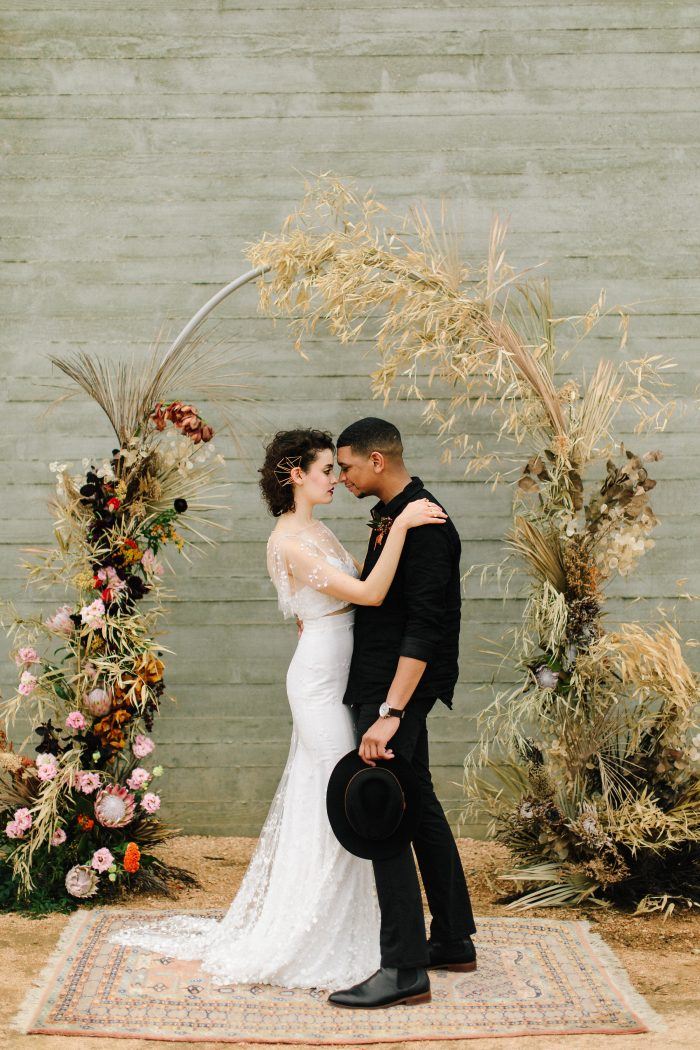 photo by Jeff Brummett Visuals, event design by Junebug Weddings, floral design by Bows and Arrows, rentals by Coral Lane TX; see more from this wedding inspiration shoot here!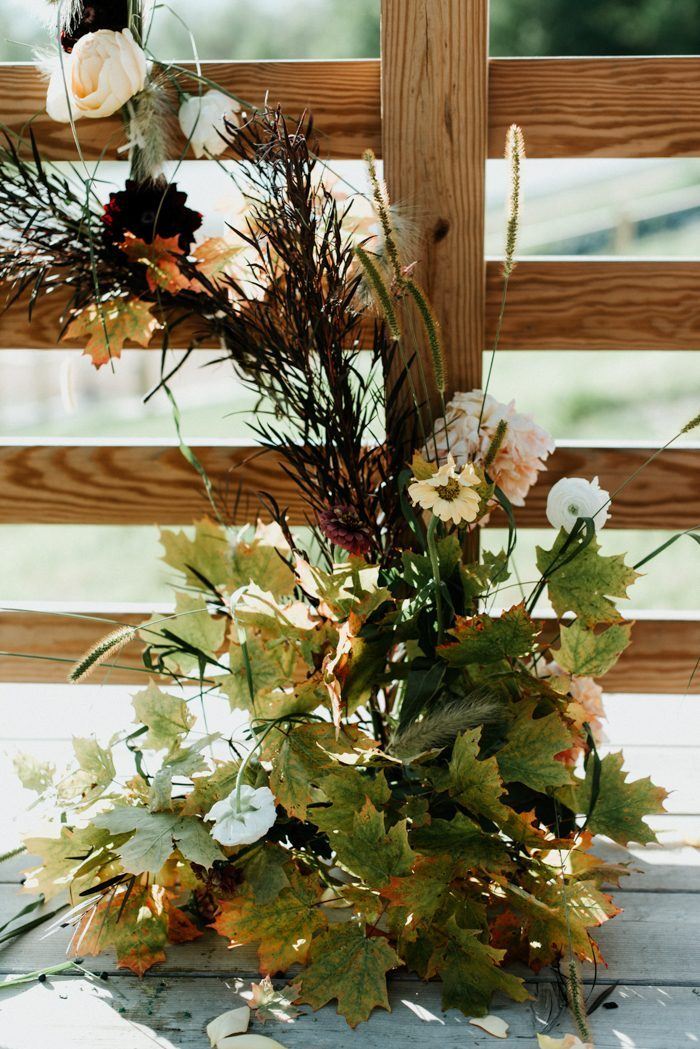 photo by Eileen Meny, event design by Lindsey McKitterick, floral design by Rosewood Floral Company; see more from this wedding inspiration shoot here!
Boots for Him + Her
Boots are a comfy, practical, and stylish shoe choice for any wedding, but especially one with fall vibes. We promise you won't get cold feet in a cute pair of boots or booties! Be sure to check out our favorite bridal boots for your big day!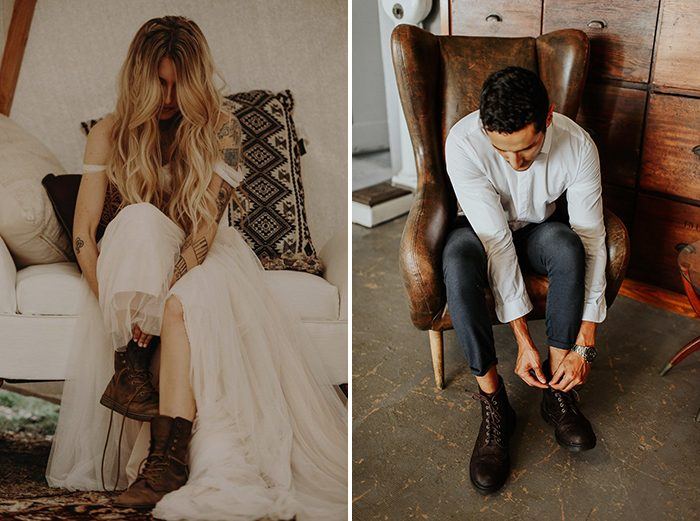 left photo by Rubi Z Photography, right photo by Masson Liang
Stylish Bridal Jackets
Jackets may be one of this year's biggest trends, but they're also a totally practical addition to your bridal look!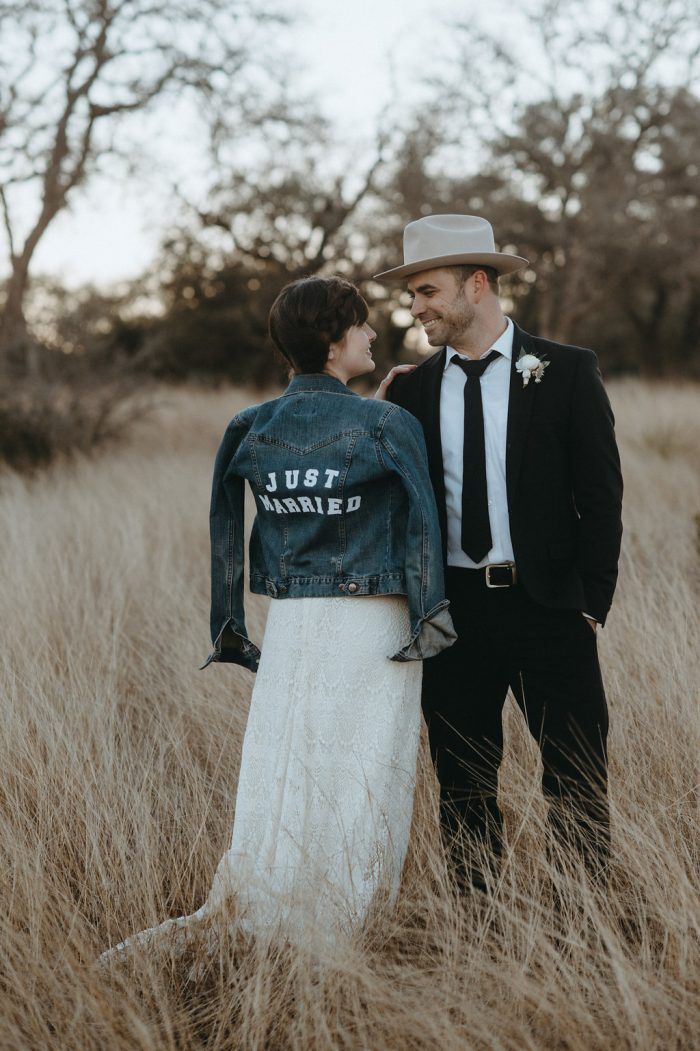 photo by You Are My True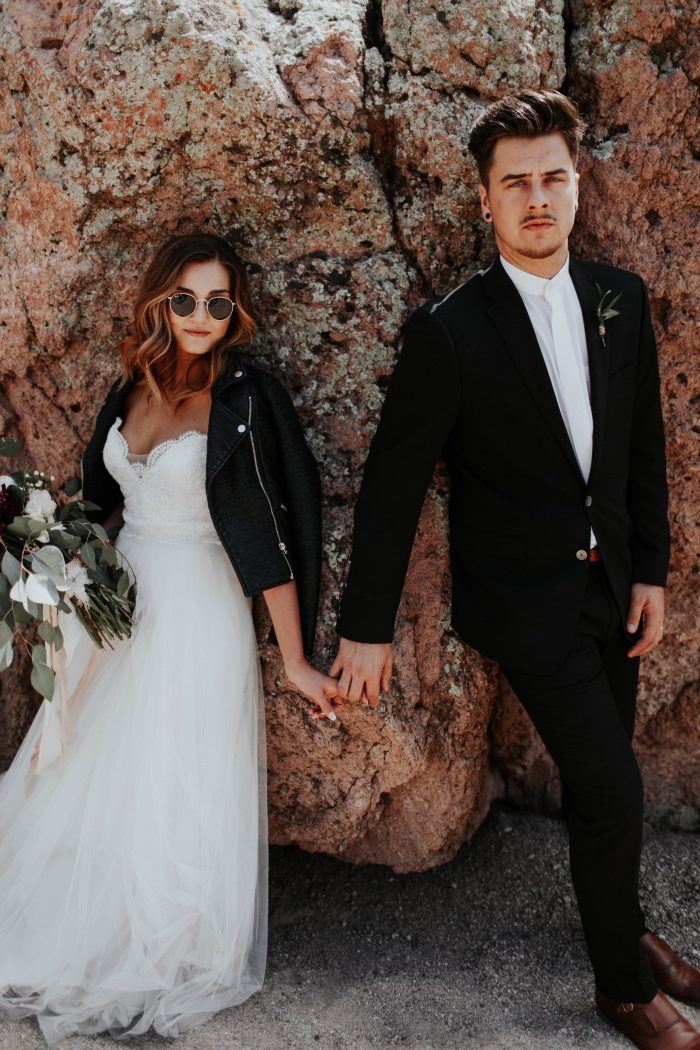 photo by Abby Roses
Cold-Weather Menswear
Don't leave your groom out in the cold! Fabrics like velvet, wool, and tweed are as warm as they are stylish. Check out these 2017 fall wedding trends for men for more ideas!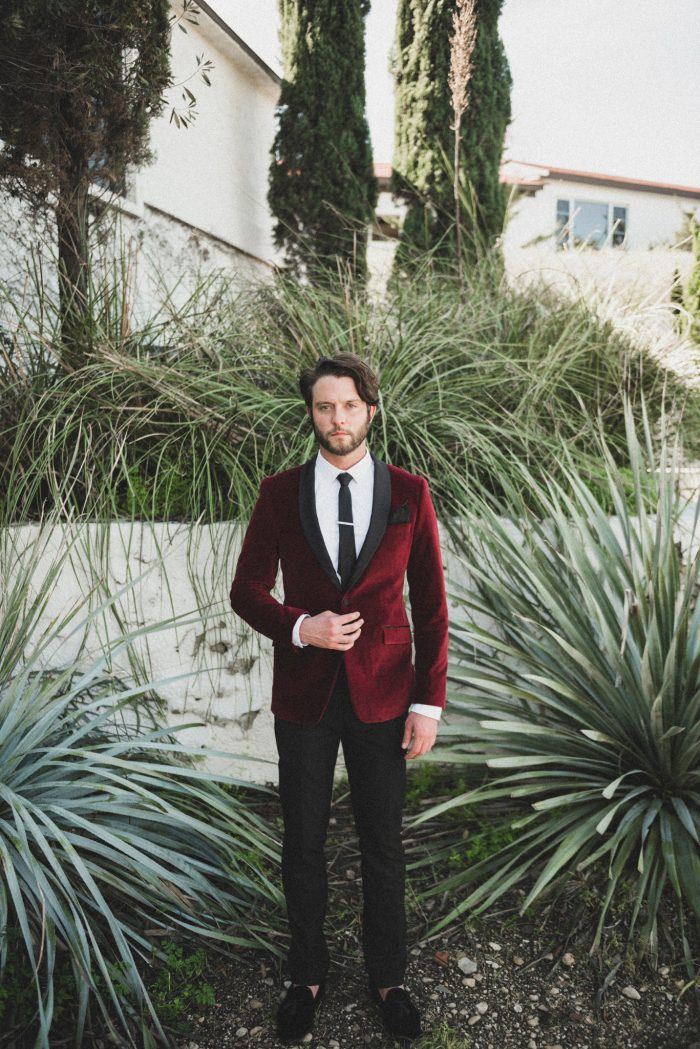 photo by a sea of love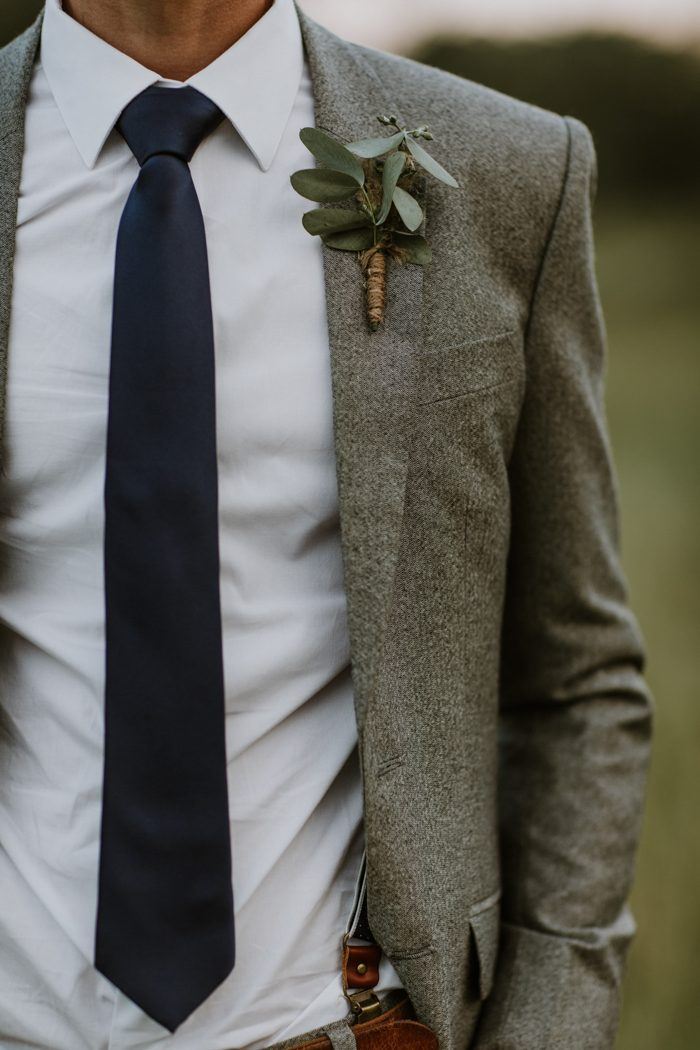 photo by Megan Ann Photography
Seasonal Signature Cocktails
Even if it doesn't feel like fall, your wedding can still taste like fall! Check out recipes for our favorite fall signature cocktails.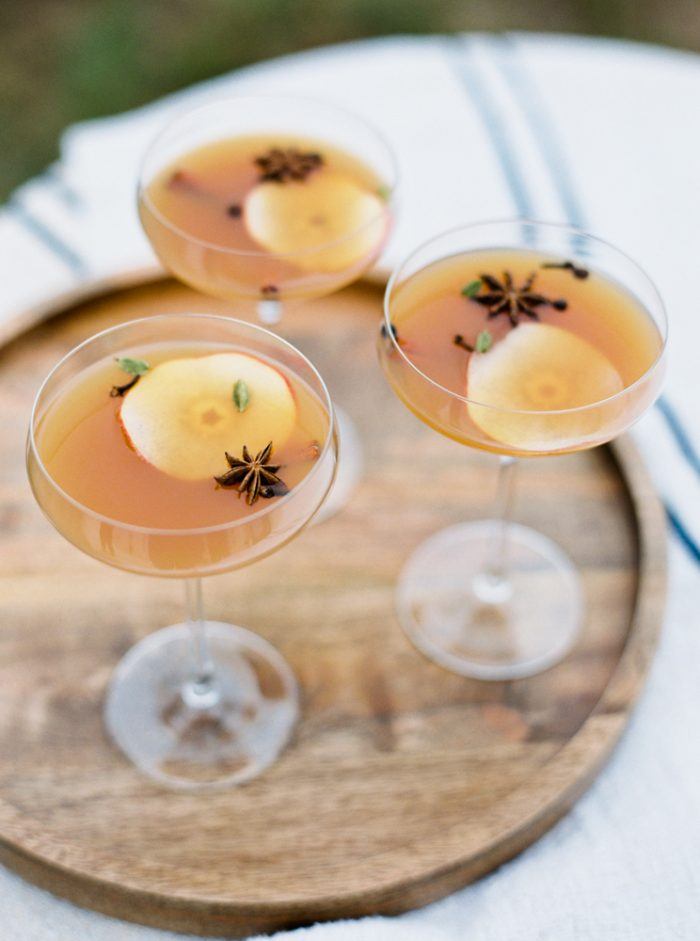 photo by Jenna McElroy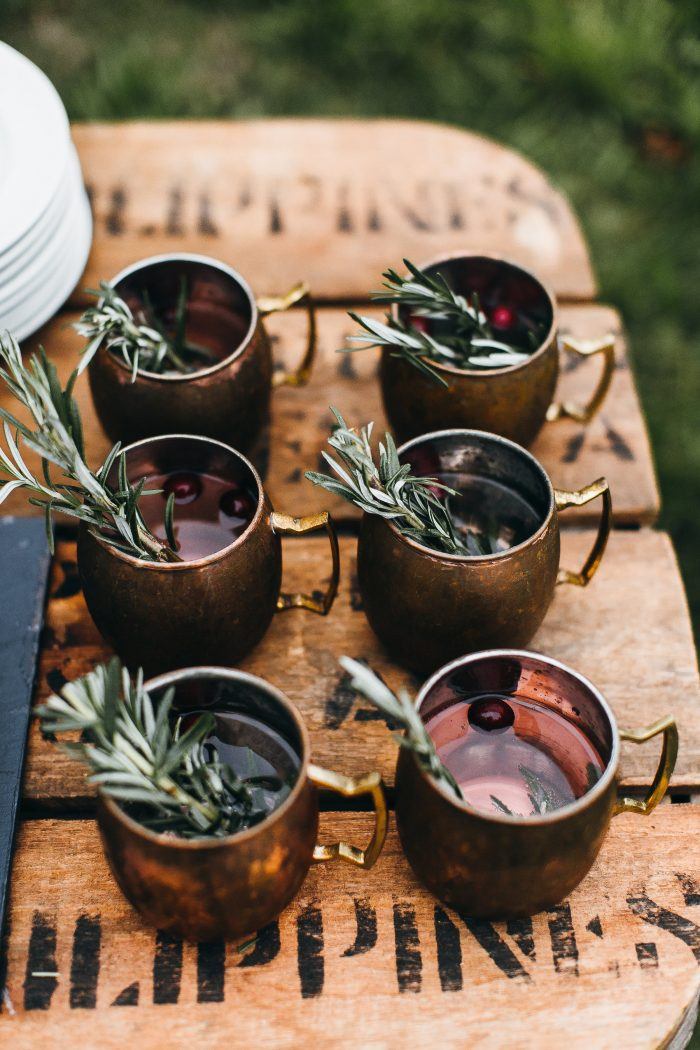 photo by Emily Kirke Photography
Pies in Lieu of a Cake
Apples and peaches and berries, oh my! If wedding pies are wrong, we don't want to be right! Ditch the traditional cake altogether or serve mini pies for a seasonally delicious treat.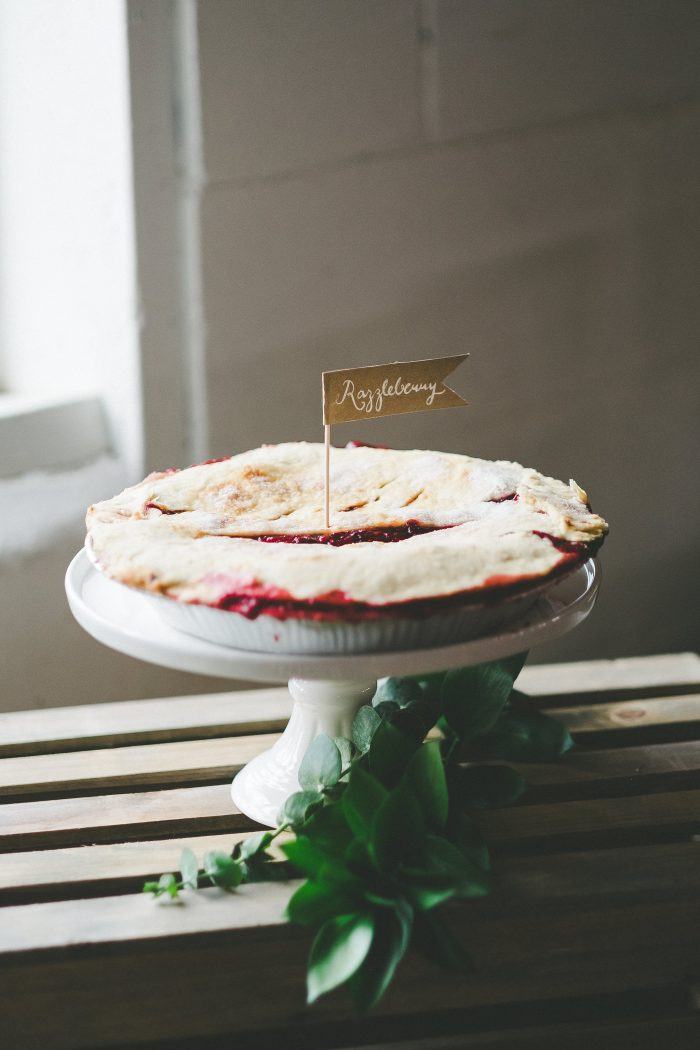 photo by Athena Grace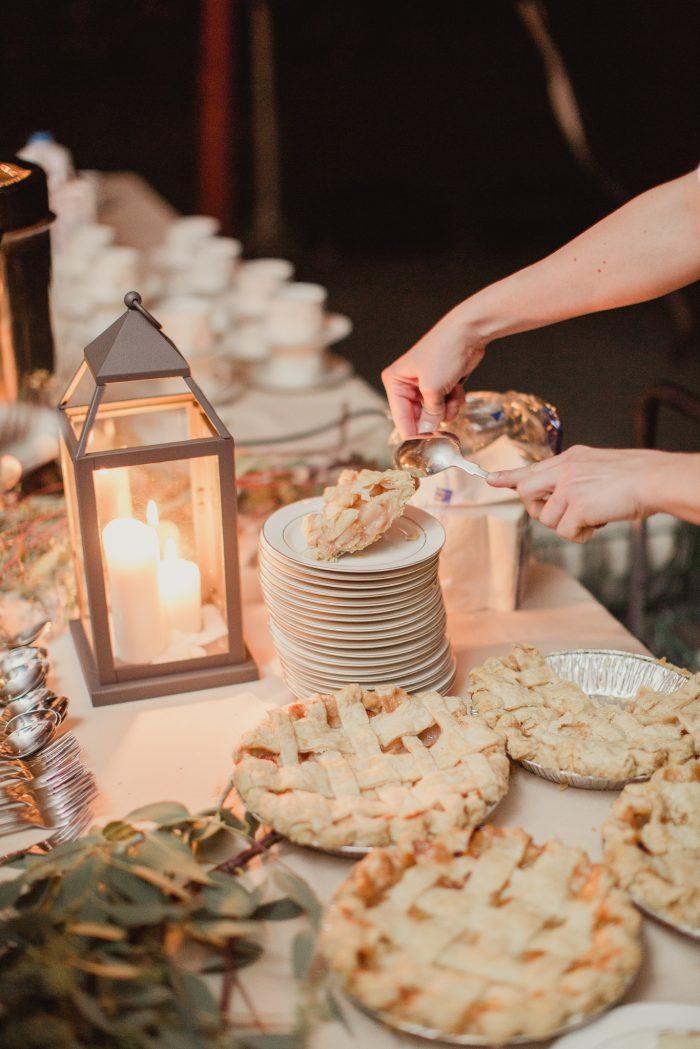 photo by Shaun Menary Photography
Family-Style Dinner
There's just something about eating a meal family-style that feels like fall. Whether it's the Thanksgiving vibes or simply coming together to laugh and break bread in the chilly air, we think a family-style dinner is a lovely way to give your wedding the spirit of the season.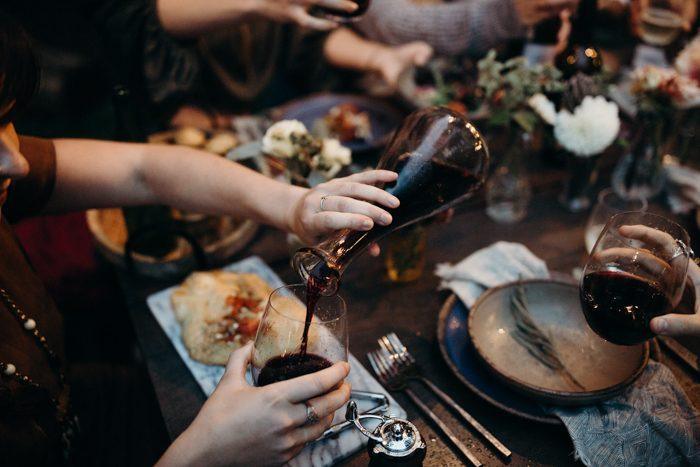 photo by Michelle Lyerly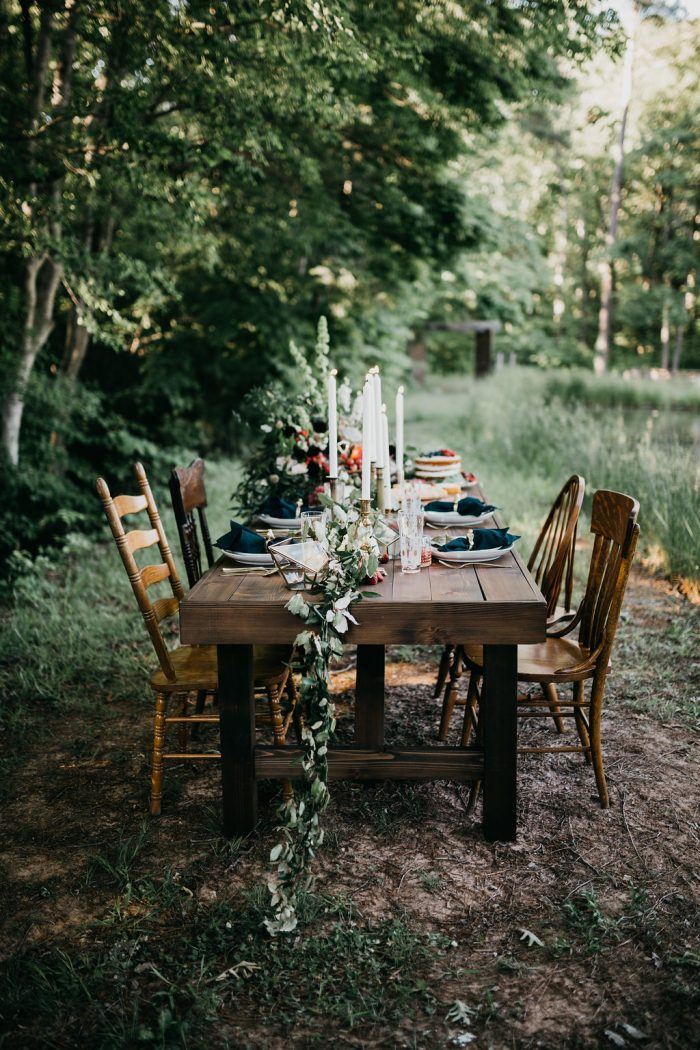 photo by Kelley Deal Photography
Looking for more ideas to make your wedding feel like fall? Check out this autumnal beauty inspiration for fall brides and this gorgeous fall bridesmaids style inspiration!