Photographer Gabe McClintock got a once in a lifetime opportunity to cross something off of his bucket list when he shot this truly epic Icelandic elopement – you can see his passion for this couple as well as this place in every breathtaking photo. He has definitely made it impossible for us to see this couple's connection session and their wedding day and not want to add this to our bucket lists as well! This tremendously beautiful place is only enhanced by this tremendously beautiful couple and it really is one of those occasions that are too perfect for words.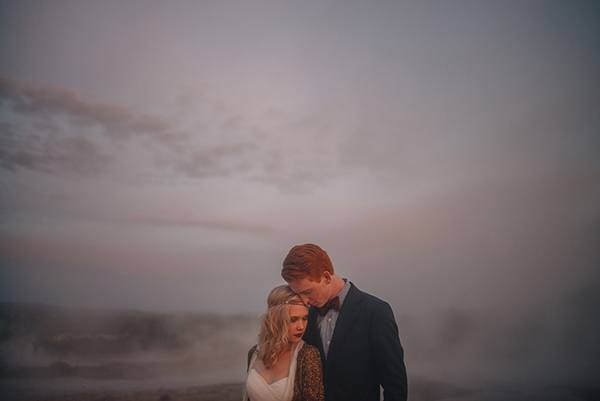 The Couple: Sarah and Josh
The Wedding: 6.6.14 – Reykjavík, Iceland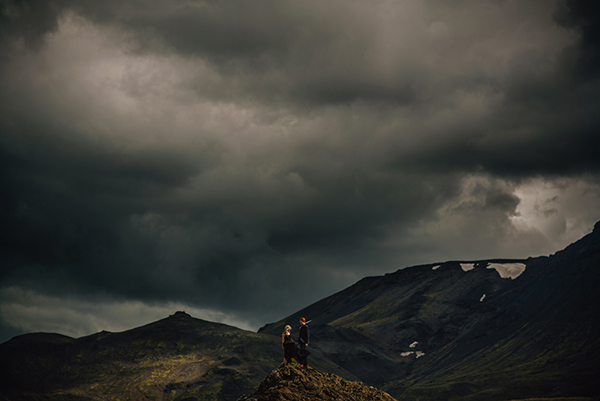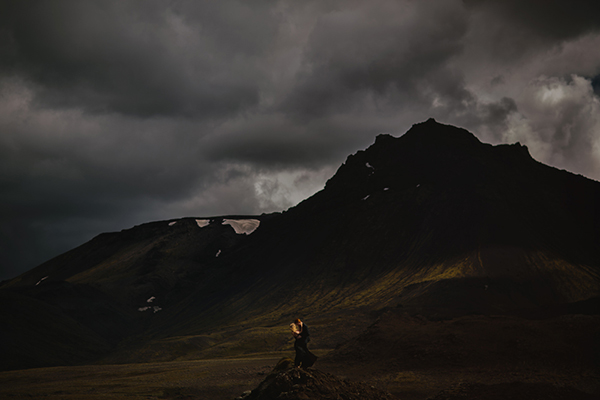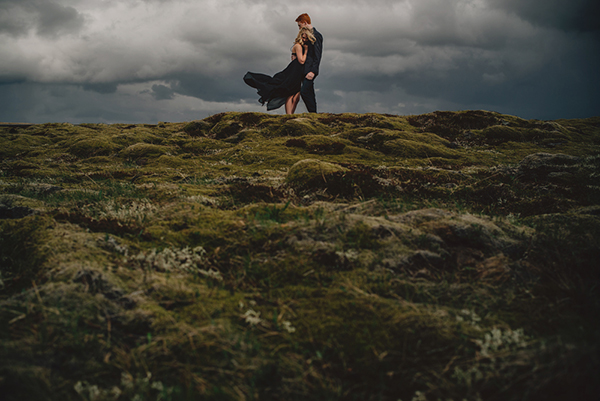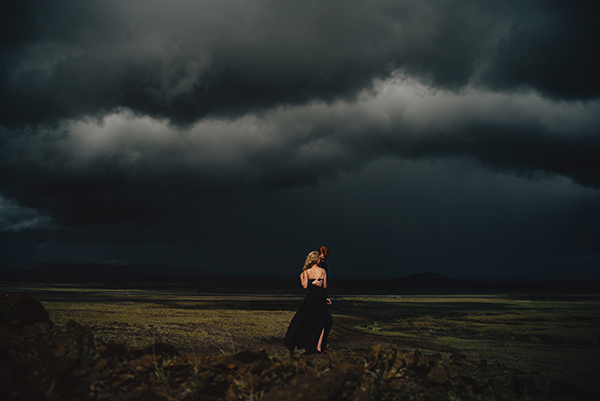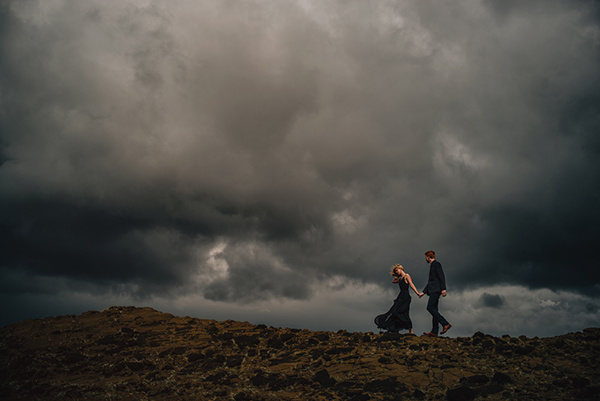 The Goals: Our main priority was our marriage. We wanted something beautiful, timeless, relaxing, and a reflection of us and our relationship.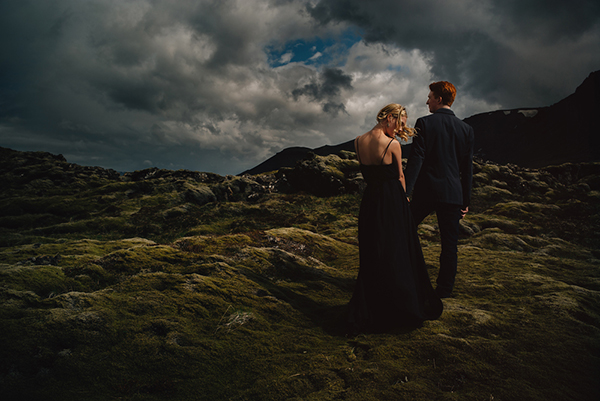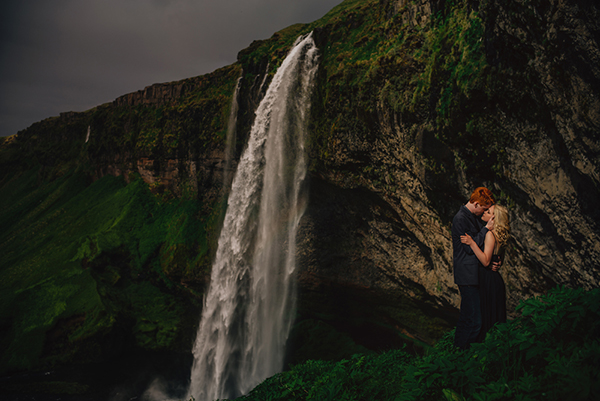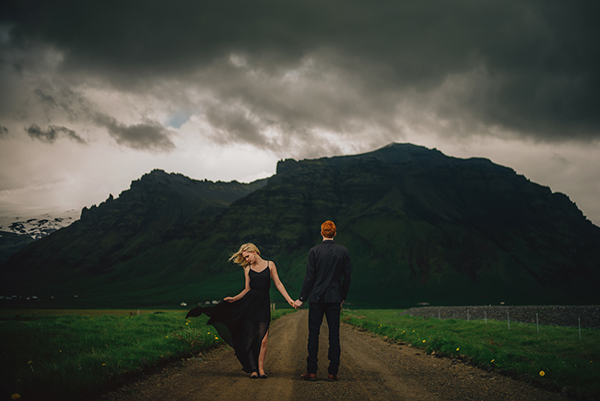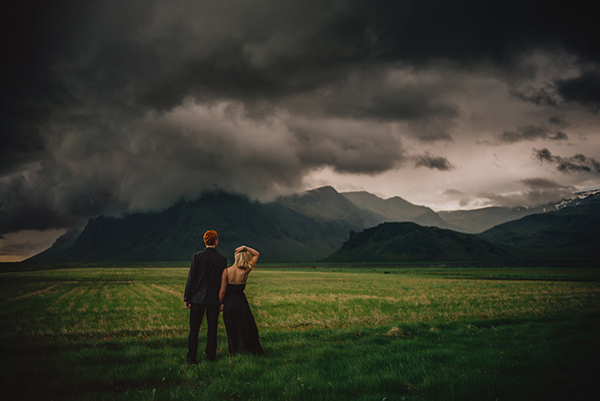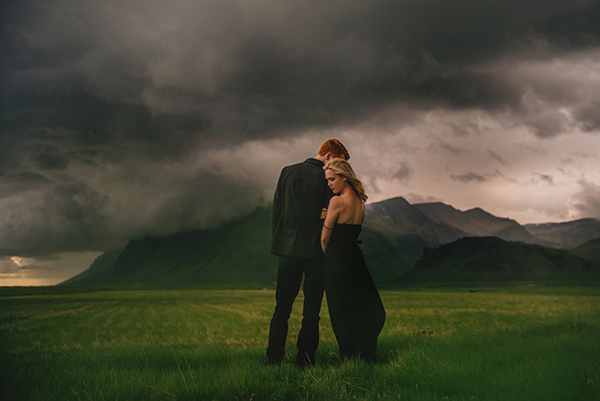 The Planning: Originally we were planning a wedding on a friend's property near our home. It was to be small and simple, yet artistic and beautiful all the same. We had our bridal party planned, I had purchased my dress, we had booked our photographer Gabe McClintock to come down to Ohio to be with us, we had a date and a time and a place. But as time went on, it just never felt quite right. Things started falling out of place and becoming much more stressful than we wanted. And so, after much deliberation, we decided to elope. Our marriage was for us, and no one else. Yes, our friends are incredible and have played important parts in our lives…but ultimately the wedding was ours to have and hold in our hearts. We decided that if we were going to be spending money on a wedding, we wanted to spend it on a memory for us. Our families were amazing in the way they reacted to our sudden decision. I'm sure they were disappointed, but they never showed it, and this alone made everything so much easier! The planning was a bit intimidating at first because there wasn't much information on the subject of eloping, much less in Iceland. The photos were the most important thing to us, and so everything – both budget and location – became centered around that. We chose Iceland because of its remote, majestic, and unfettered beauty, and after that, everything fell into place. There was never stressful for a moment, which is exactly what we needed.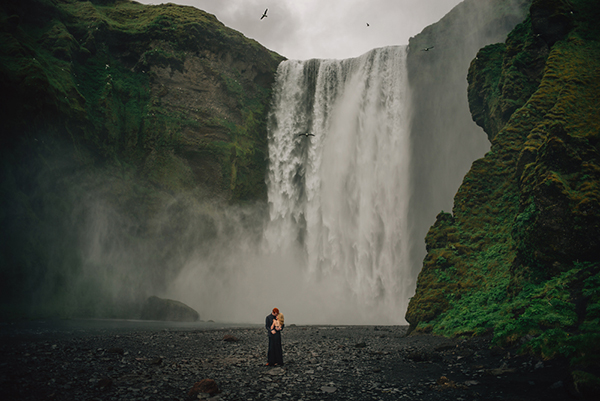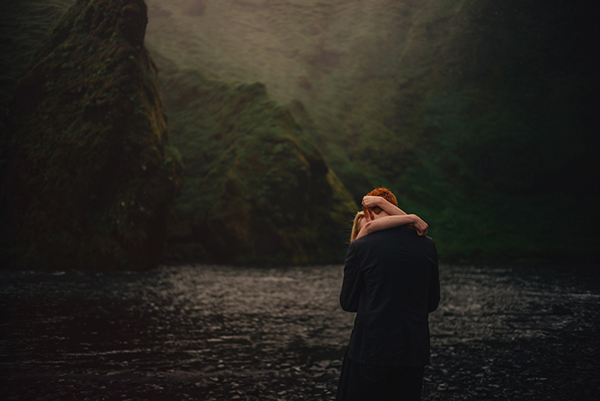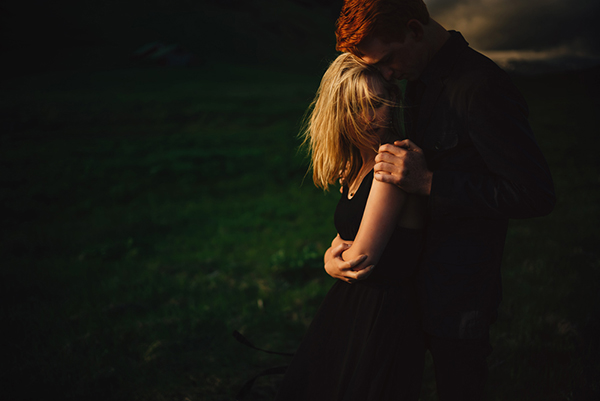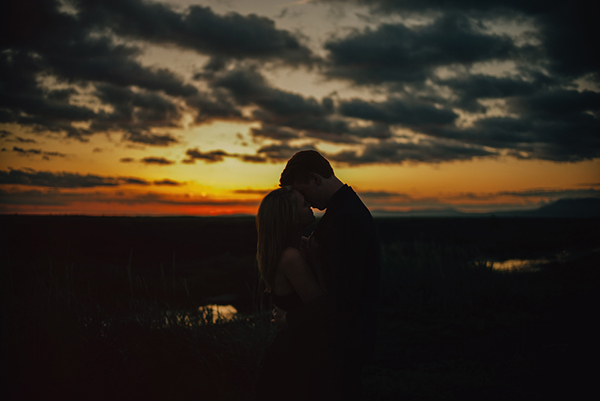 The Vision: Our vision was raw beauty, timeless class, and the quiet expression of our love and commitment to each other. No show, no frills. We wanted a time that we would never look back on and regret for any reason, whether it be what we wore, where we were married, or who our photographer was. We brought it to life by doing everything the way we wanted the first time, by making our decisions carefully together, and by never spending more money than we had in our pockets.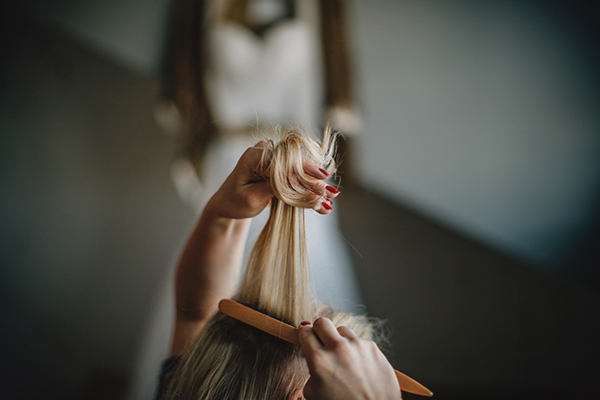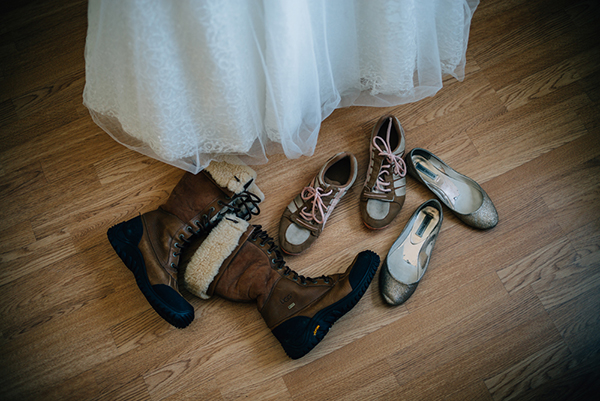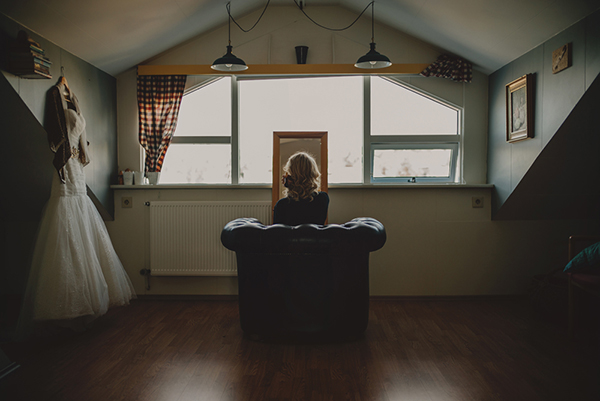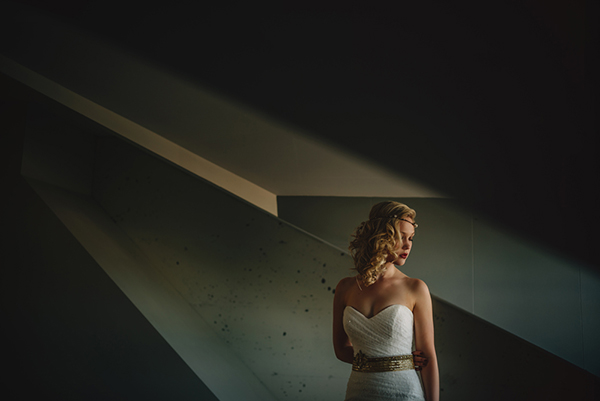 The Moments: Oh goodness, I don't think I could choose a favorite moment. Getting ready for my own wedding day. Seeing my husband for the first time. Walking towards him across the lava field. Reading the vows I had written that morning, and hearing him read his to me. Laughing together in the car after the ceremony. Walking around Iceland in a suit and a wedding dress with everyone staring, congratulating, and honking at us. The happy tear-filled drive back to our apartment with the most surreal feeling surrounding us. Our entire day was the definition of perfection.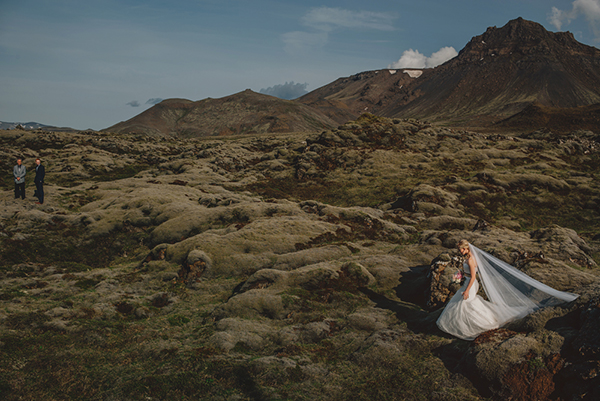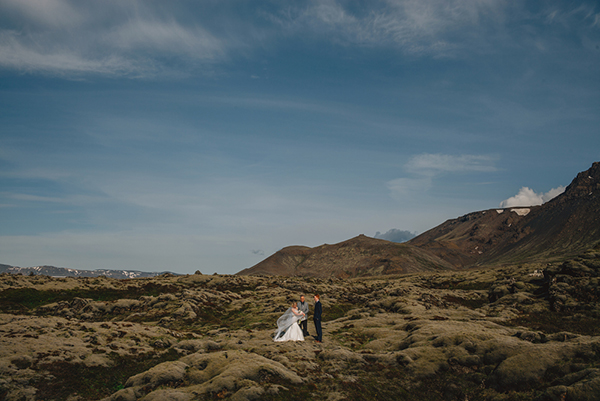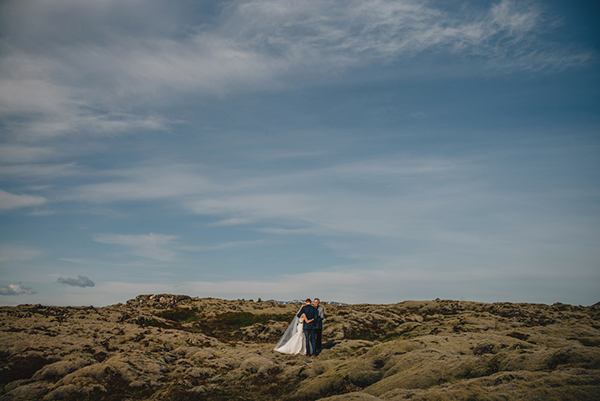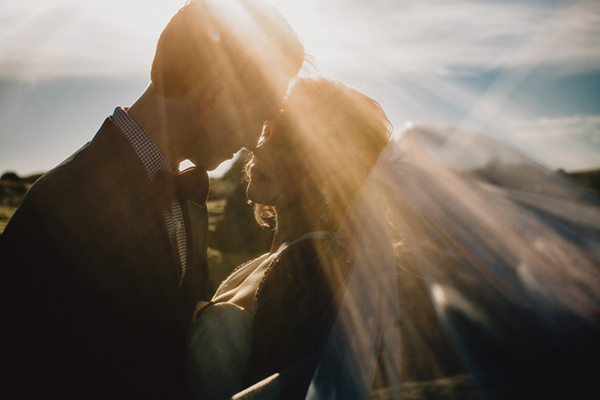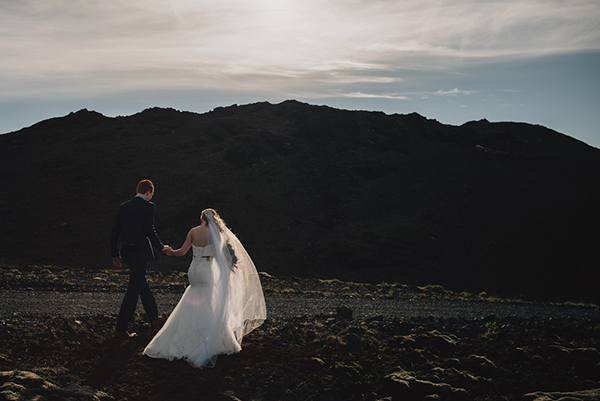 The Advice: 1. Hire your dream photographer first, before anything else. I know that bit of advice is everywhere at the moment, but that's only because it is so incredibly important. By booking the photographer first, the priorities stay in line.
2. Pay for everything using the money you have, never ever ever pull out a loan. Saving your money carefully can pay for much more than you'd ever believe. Neither of us had full time jobs, both of us were in school, and yet we still managed to pay for everything using the money we saved for ourselves.
3. Seriously…if you want to elope, do it. Out of all the regrets you will have in life, your wedding day should not be one of them. I know it's hard to think about family and friends not being there, and that they will probably be disappointed in your decision, but your wedding day is YOUR wedding day, not their's. It's your memory to hold, not theirs. It's your marriage, not theirs. I would absolutely recommend an elopement to anyone who is contemplating it even a little bit. You can always have a big casual reception afterwards and celebrate with everyone!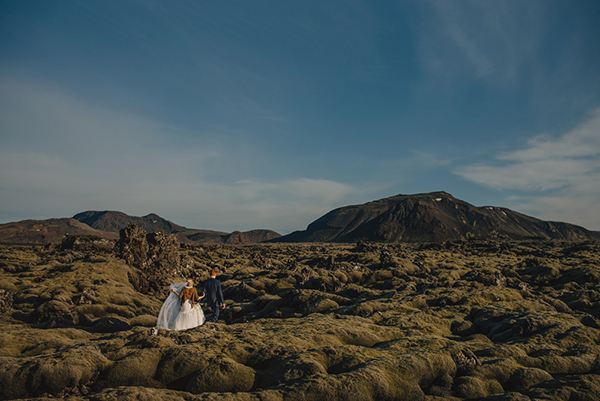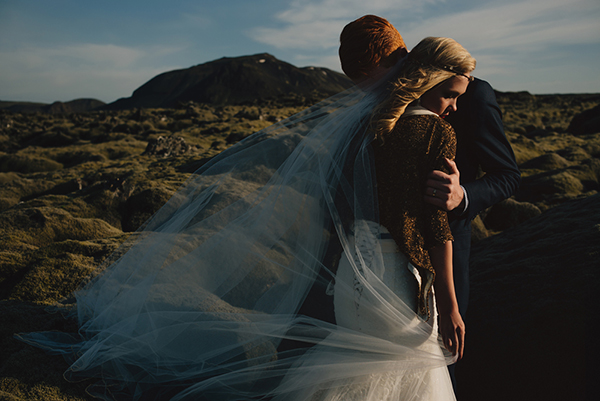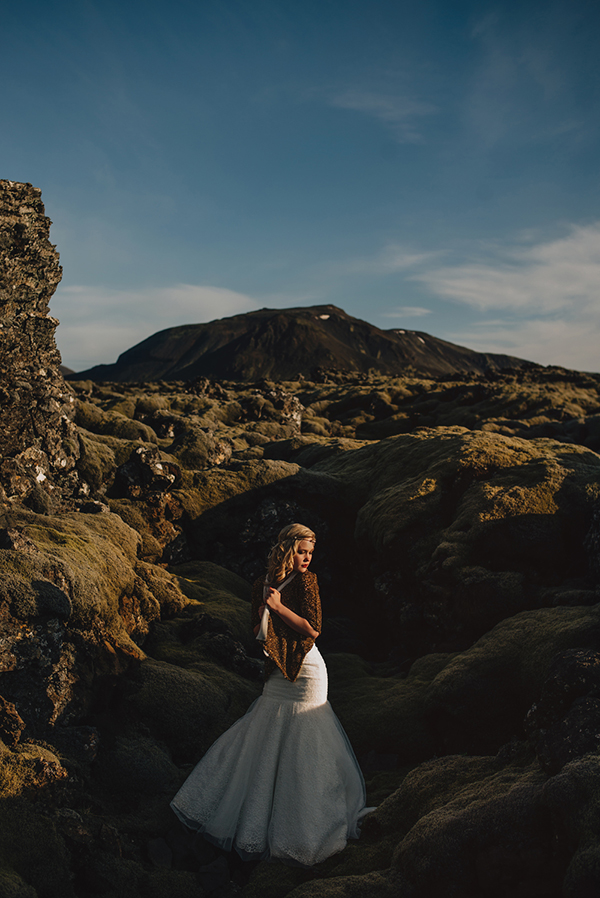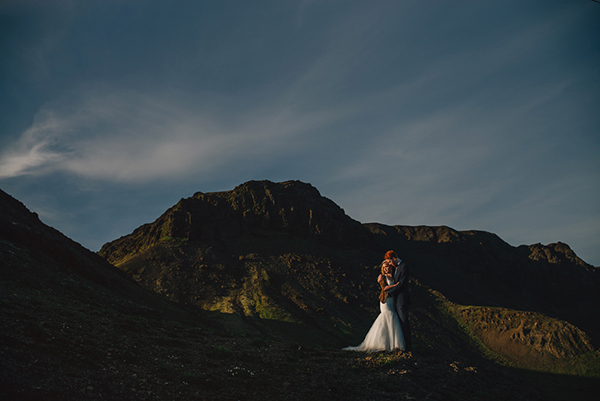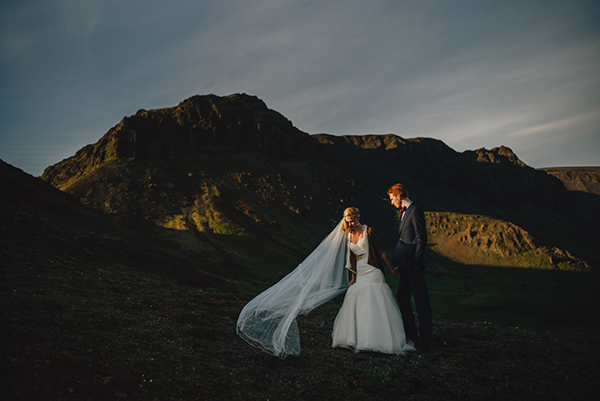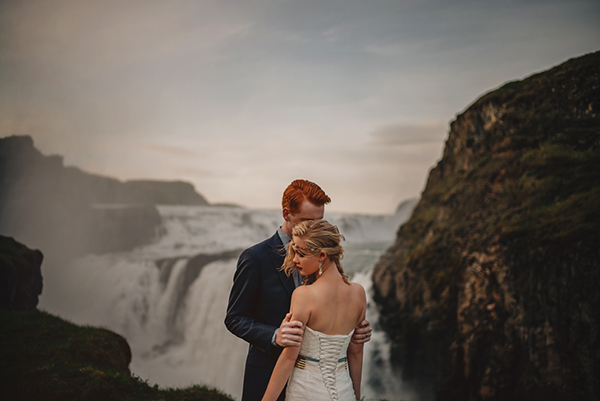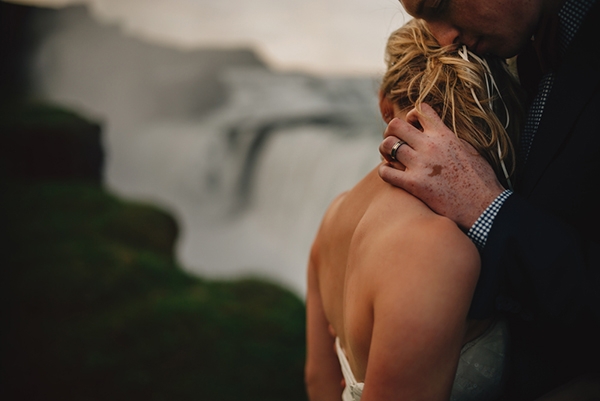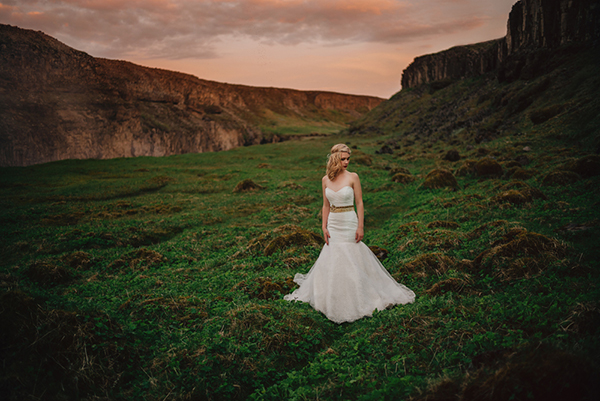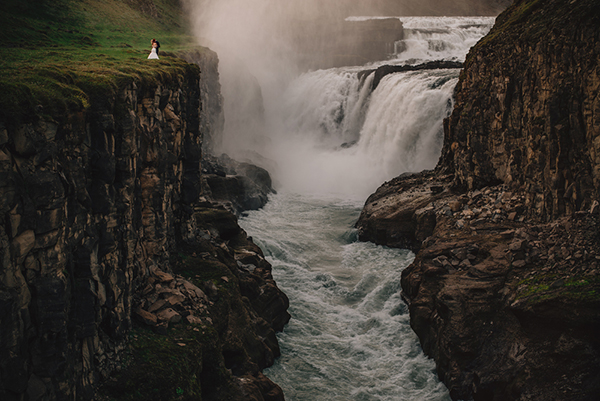 The Wedding Team:
Photographer: Gabe McClintock Photography
Wedding Dress: Lillian's Bridal Boutique
Bridal Accessories: Carol Hannah (jacket), LoBoheme (headpiece), BridesBoutik and Anthropologie (gold belts), White House Black Market (earrings)
Groom's Apparel & Accessories: J. Hilburn via Sara Priest (suit & shirt), The Tie Bar (bow tie), Aldo (shoes)
Rings: Engagement: Custom from Benchworks Jewelers, Her wedding band: Catbird, His wedding band: Doronmerav
Thank you Sarah and Josh for sharing your incredible adventure with us!
Looking for another excuse to run away together? Check out this picturesque Tuscany elopement with photography by Roberto Panciatici!