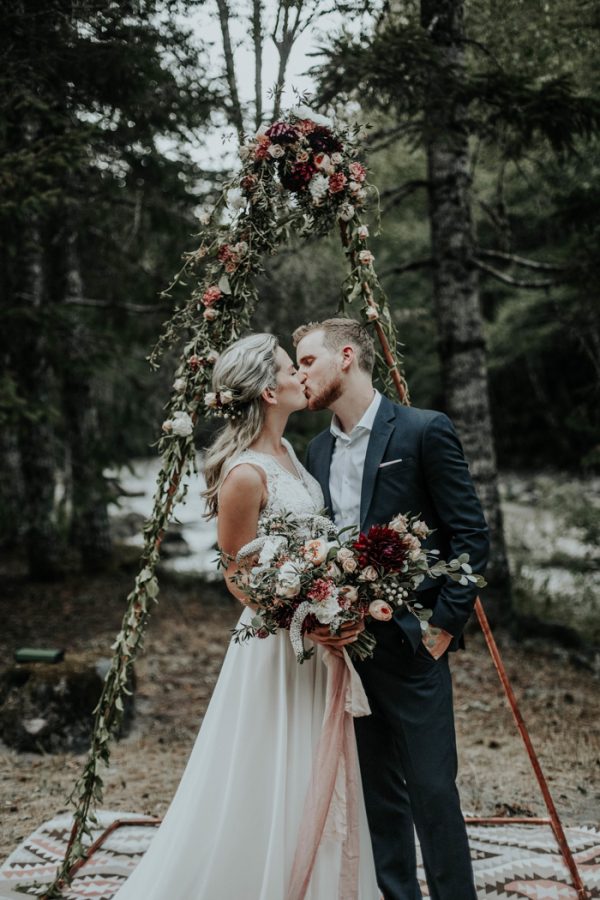 After being together for nine years, Alli and Mike wanted their Mt. Hood elopement to feel intimate and personal without losing sight of the meaning behind their commitment. Their easy-going nuptials took place in an Airbnb on the zigzag river deep in the national forest's mountains. The moody and romantic color palette was inspired by the blush underlay of Alli's BHLDN wedding gown and shades of wine – merlot, cabernet, and rosé. Adorable French bulldog, Tank, matched the groom's blush pocket square with his tiny bowtie. Stylist Manda from SueBlue Events made the copper teepee-shaped arbor, draped in blush florals, added tiny fresh flowers to the bride's flowy half-up do, and created the ultimate 'elopement picnic' – an elegant charcuterie feast on a spread of pale-pink rugs, throws and pillows. Karra Leigh Photography captured all of the elegant romance and refined details that makes this private elopement so special.
The Couple:
Alli and Mike
The Wedding:
Mt. Hood National Forest, Welches, Oregon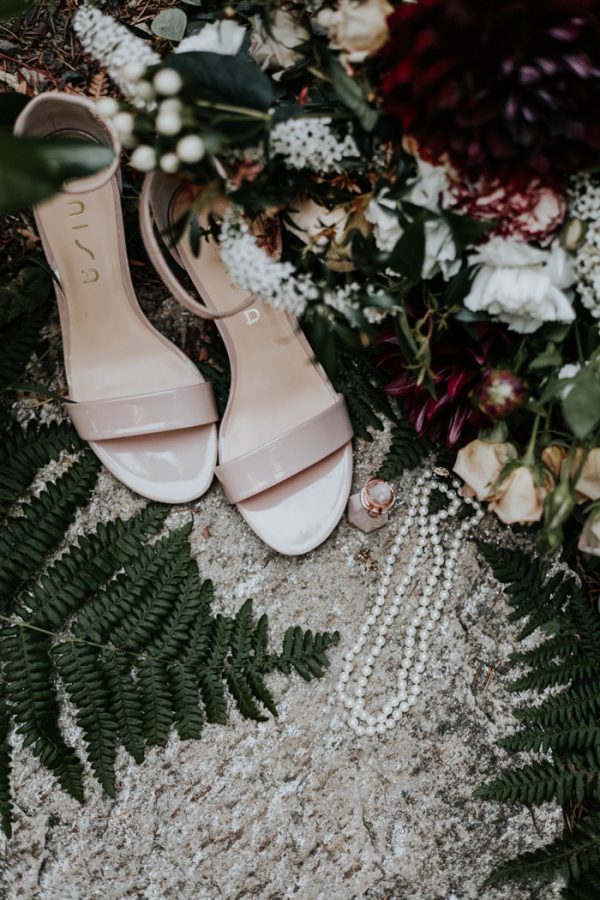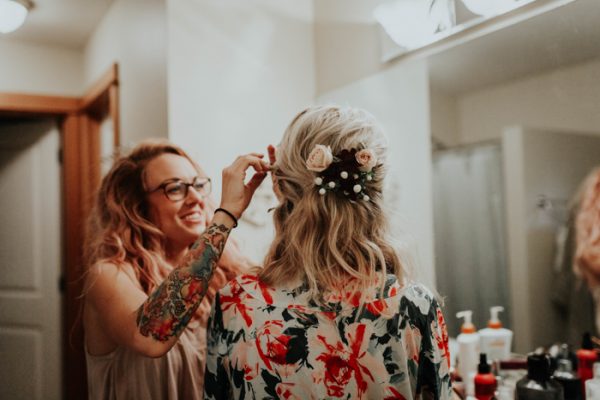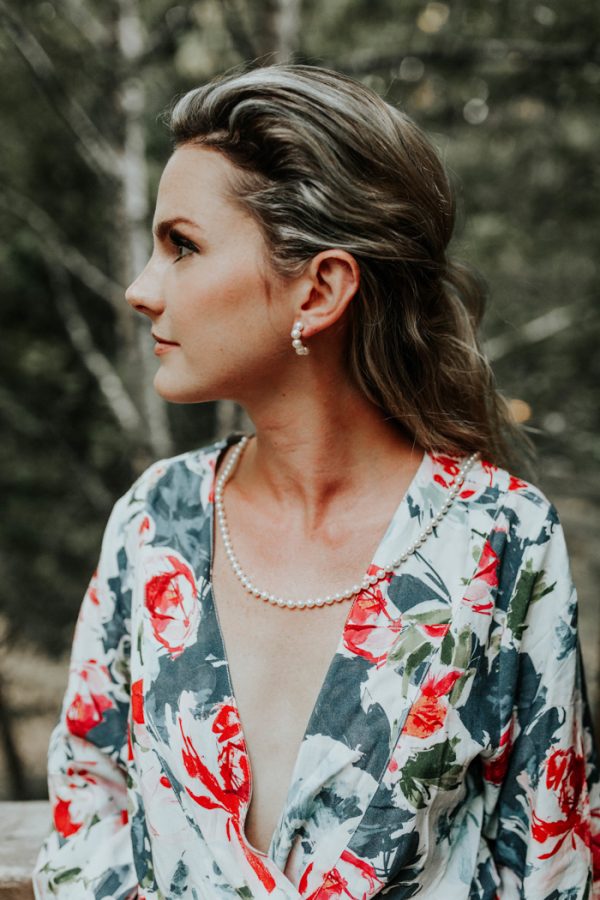 We valued having an easy-going elopement. We wanted to focus on each other and not lose sight of what a wedding day and our commitment to each other means.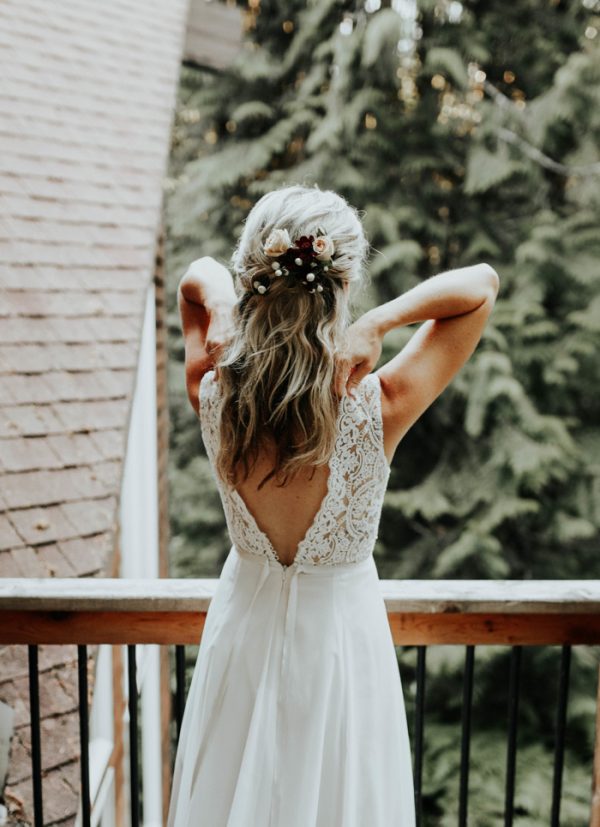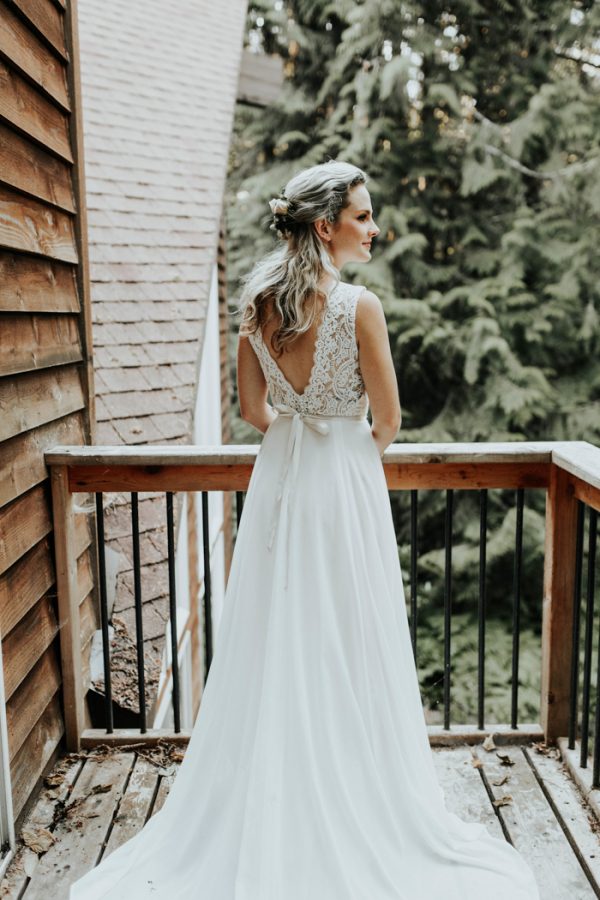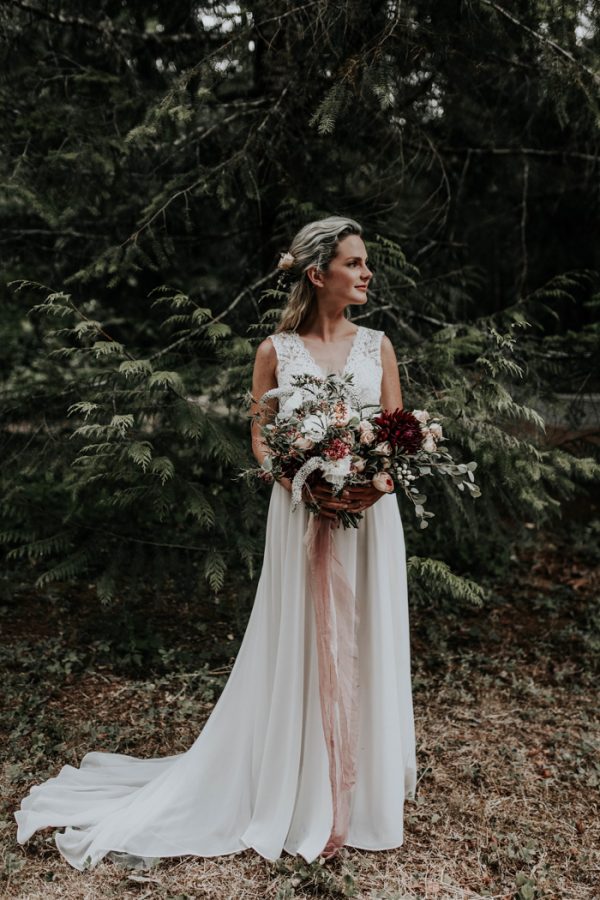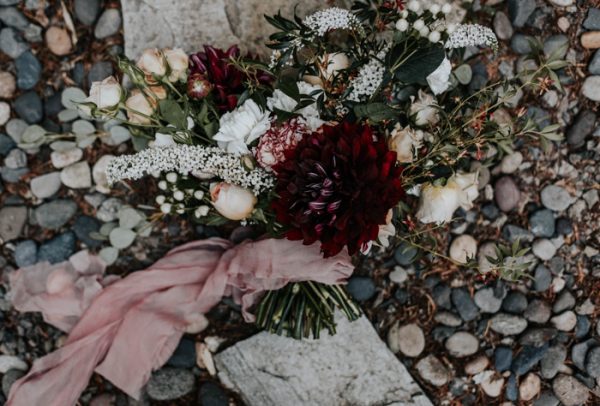 Not having a strict agenda and being unplugged was pretty special. We woke up with no alarms, made breakfast together and ate outside while listening to the river rush by.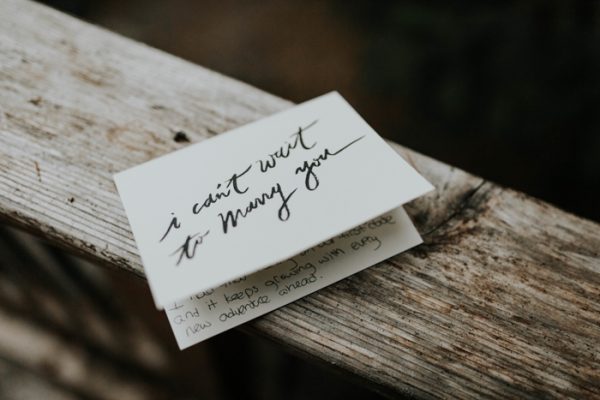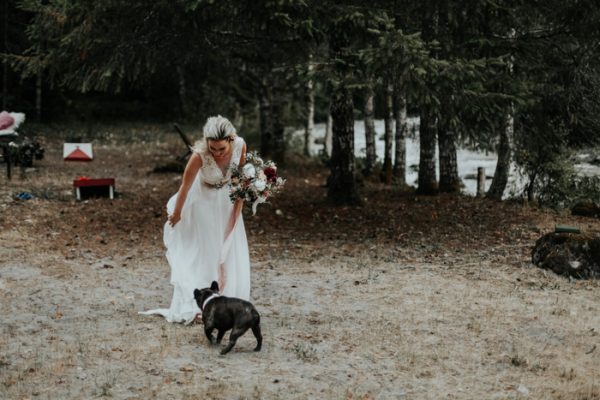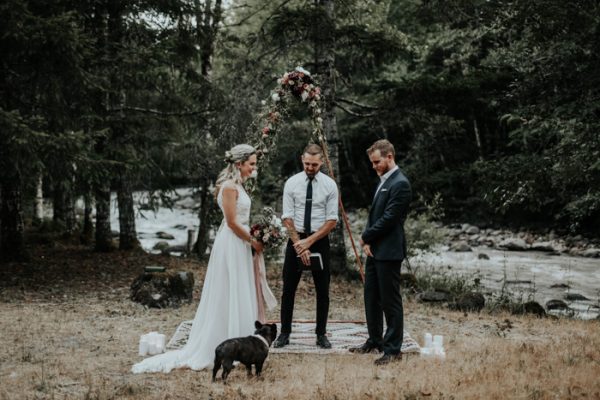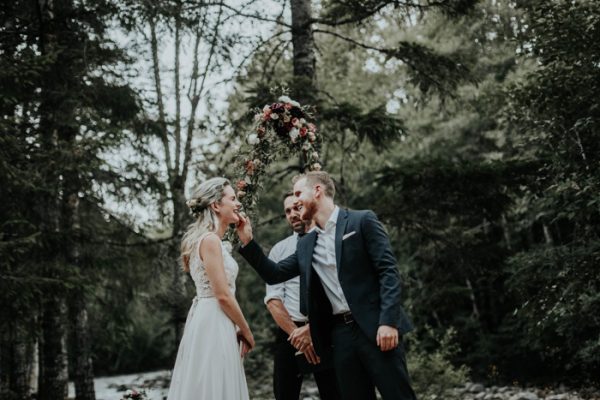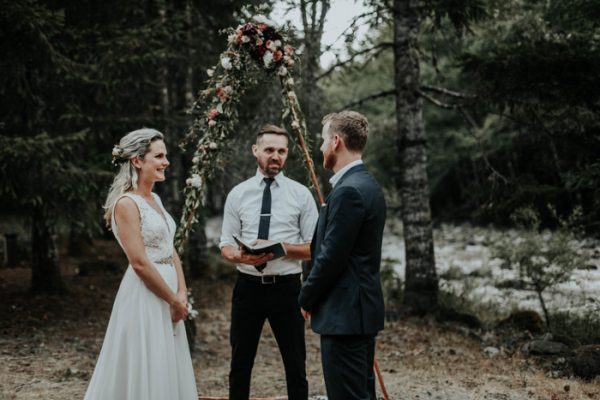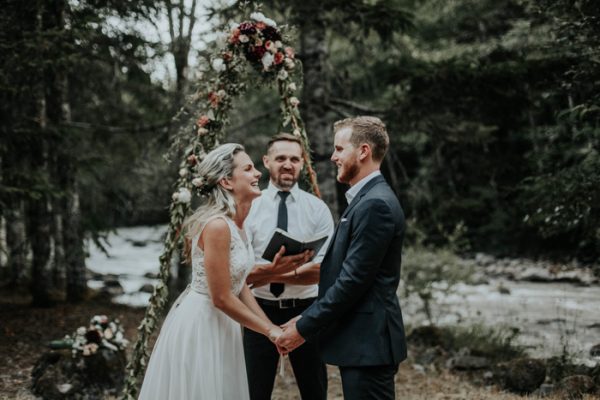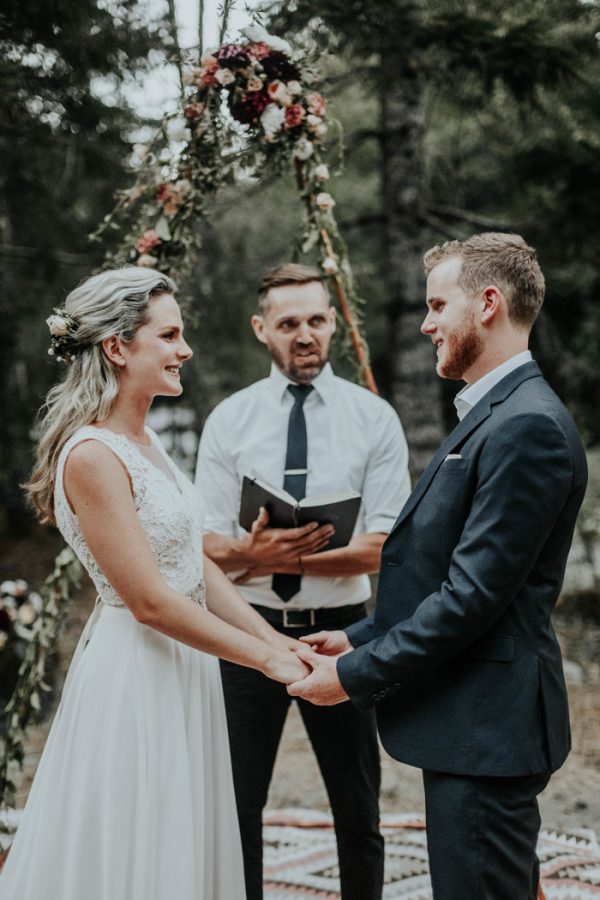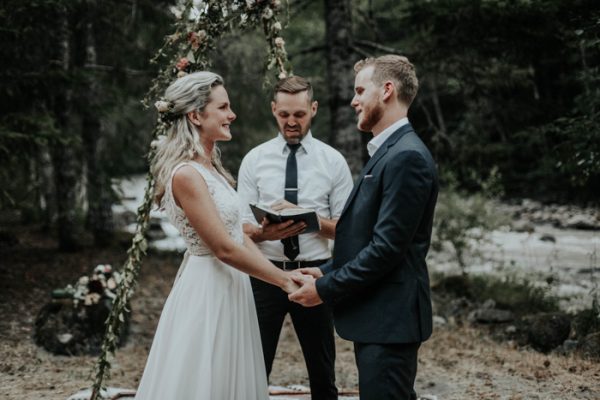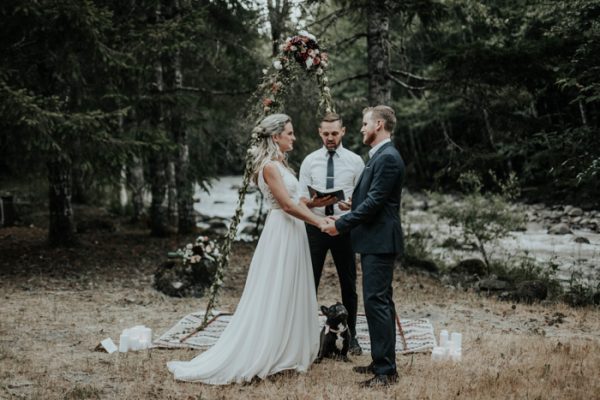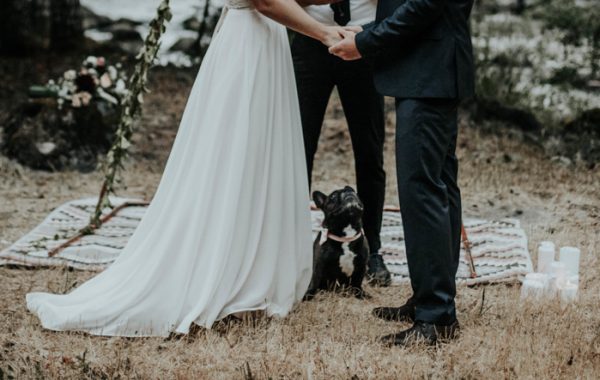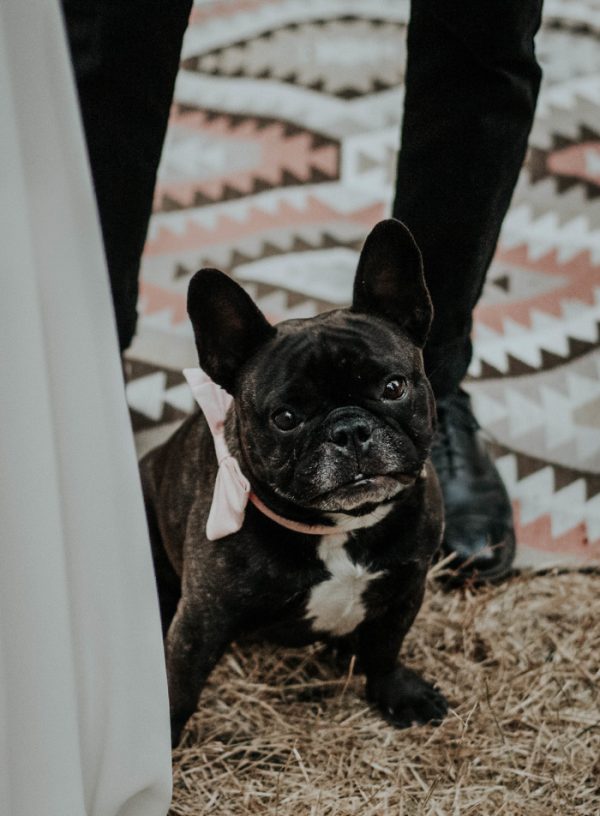 Our wedding colors were different shades of wine- merlot, cabs, and rose. The color pallate was based on my dress. My dress had a layer of blush underneath and Mike and our french bulldog Tank had a matching blush pocket sqaure and bow tie.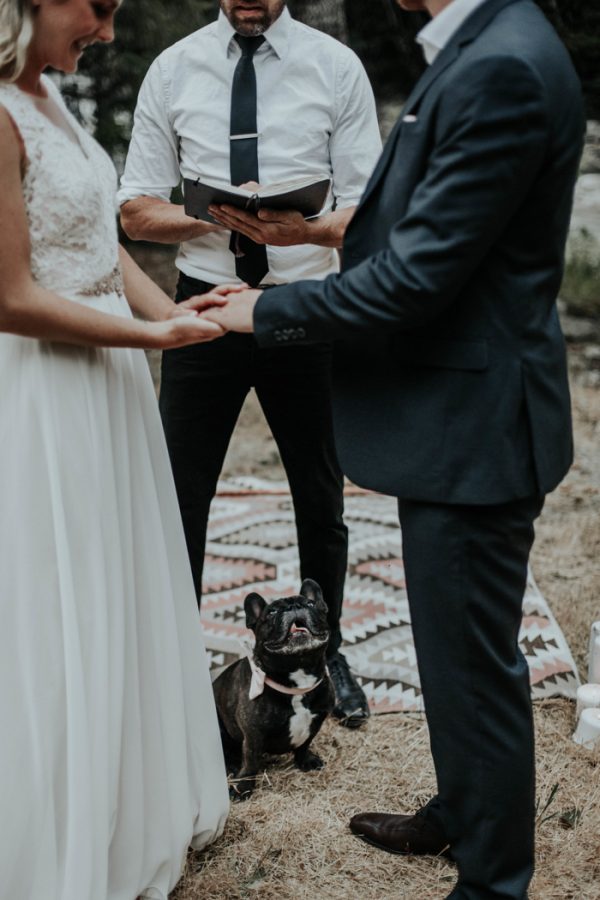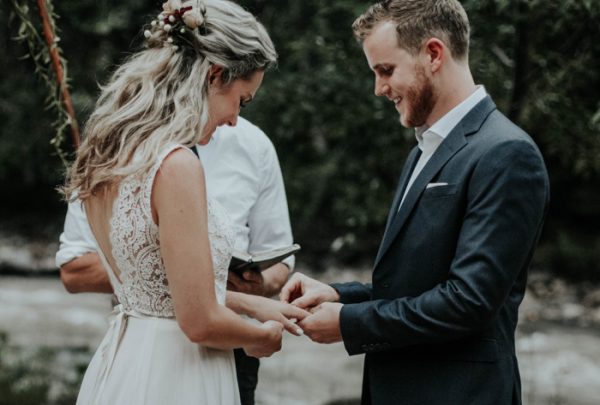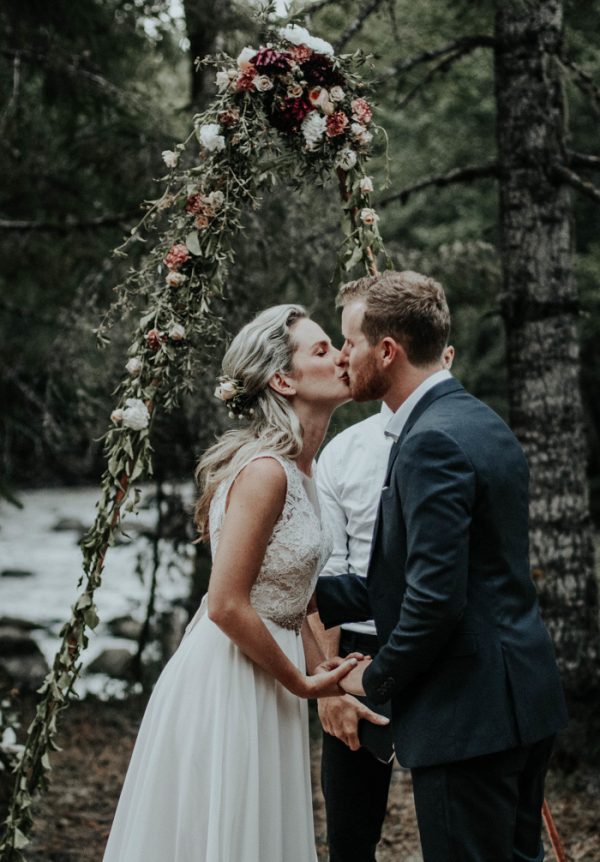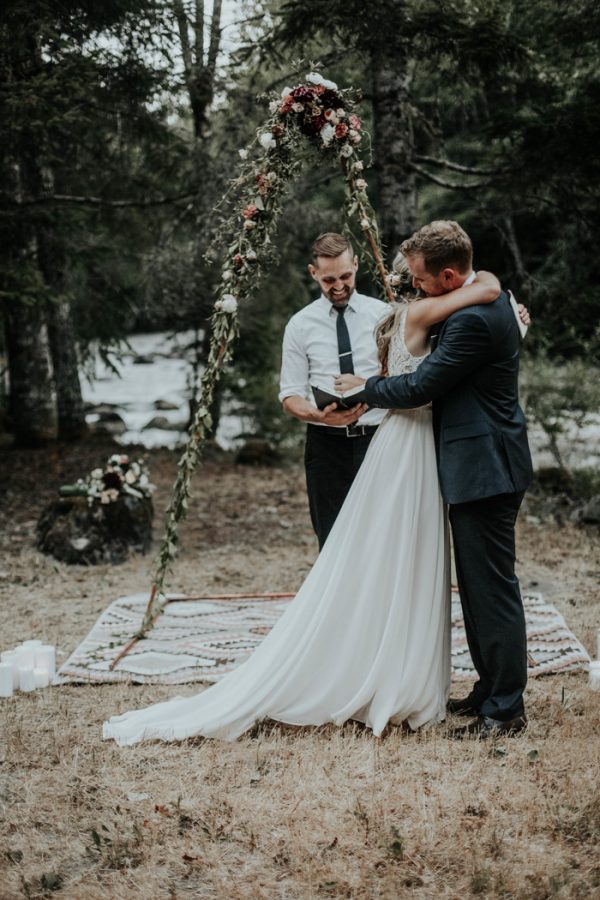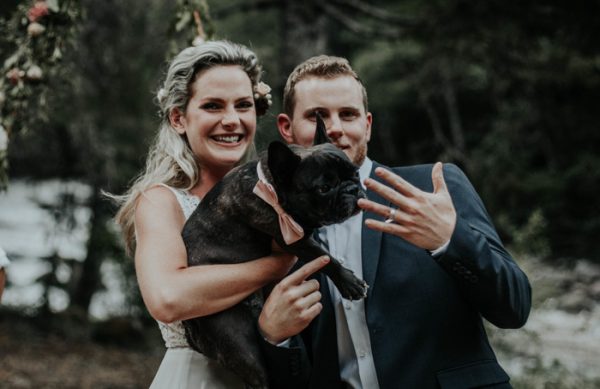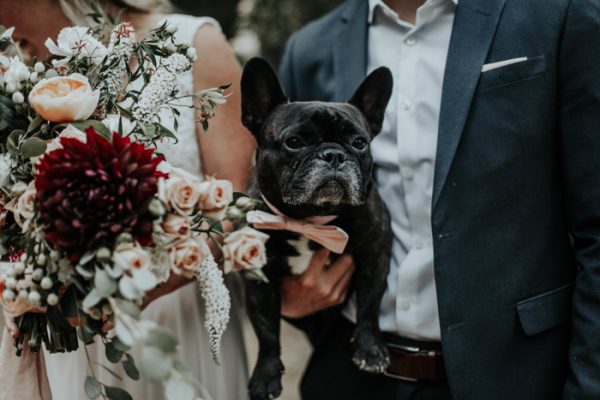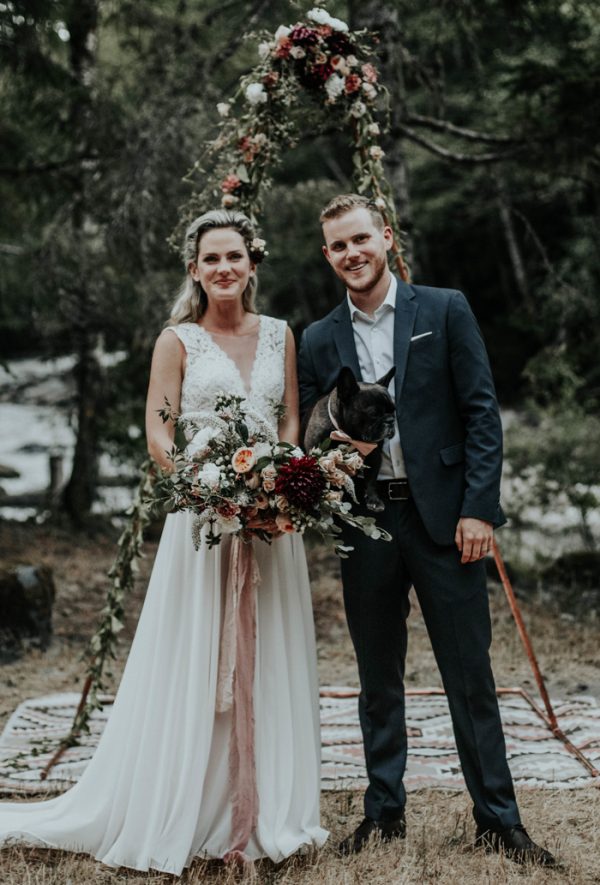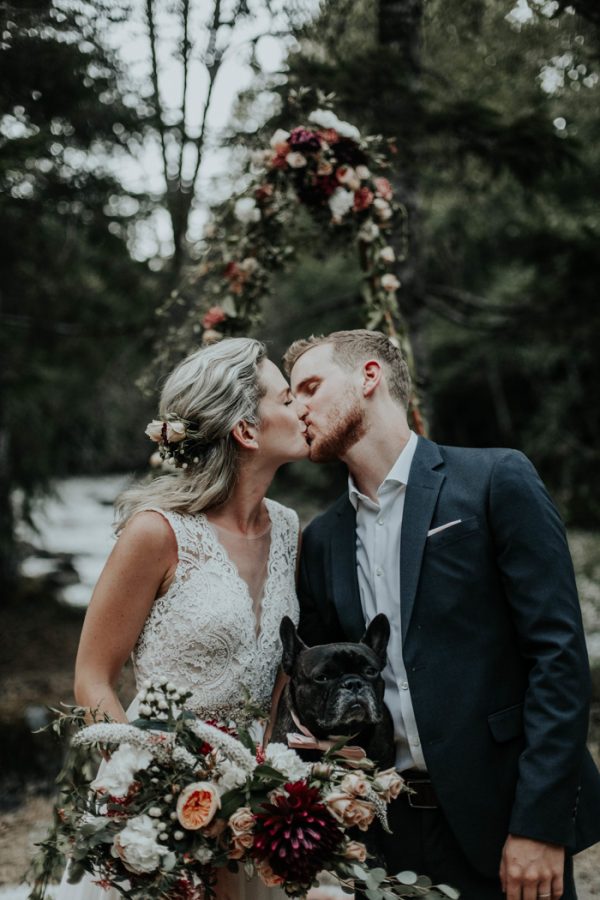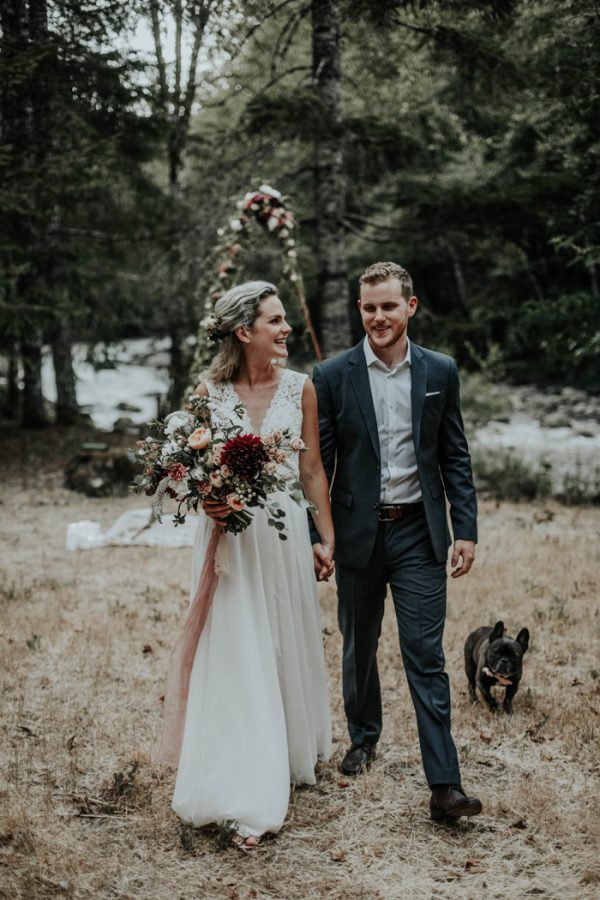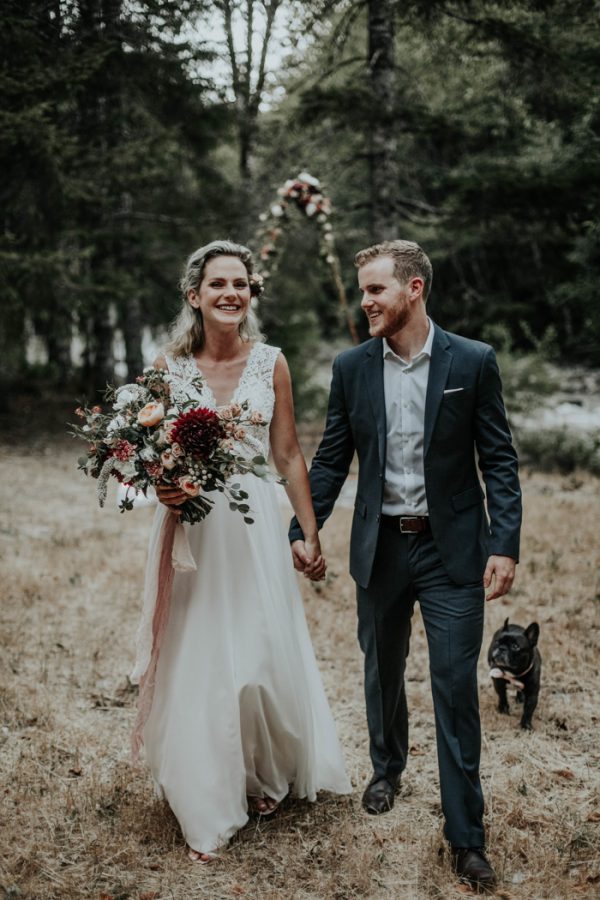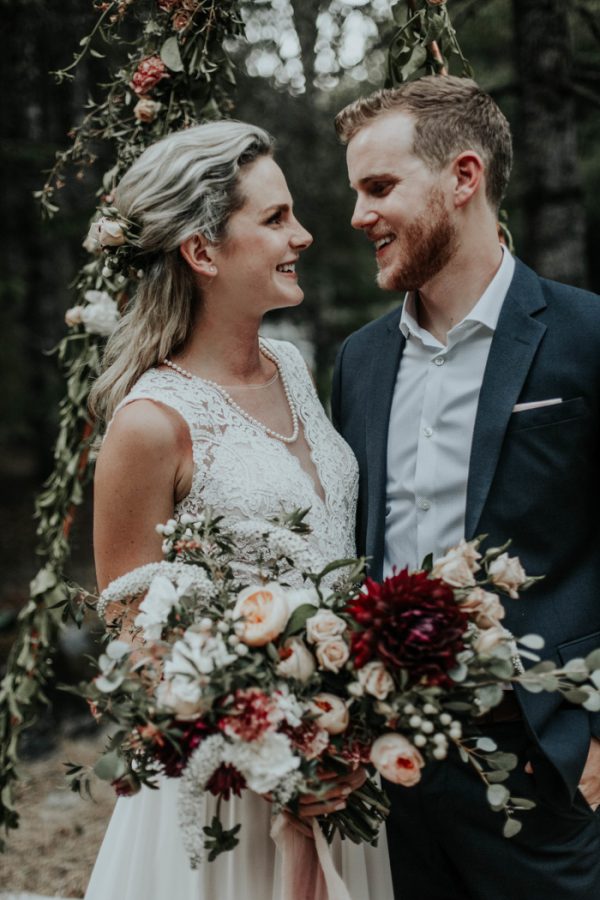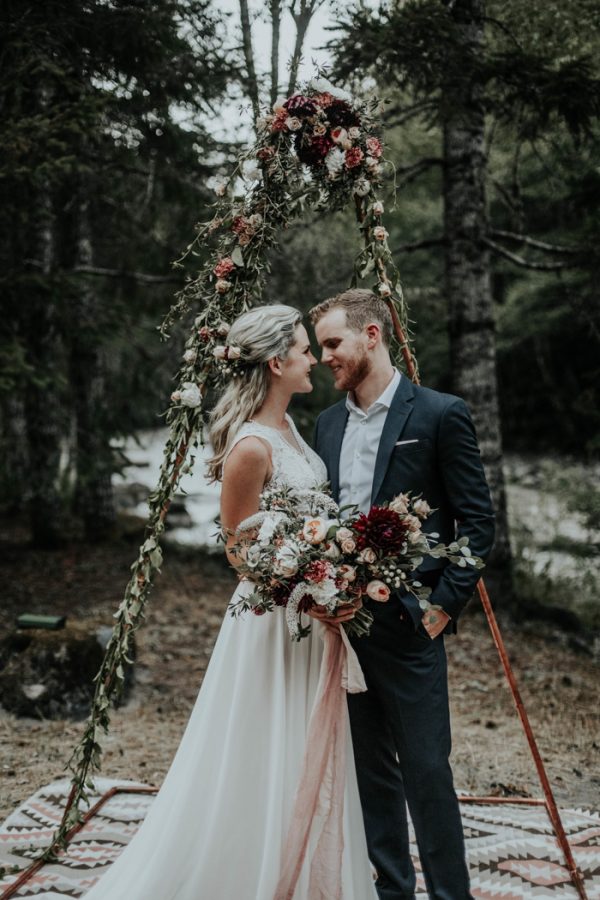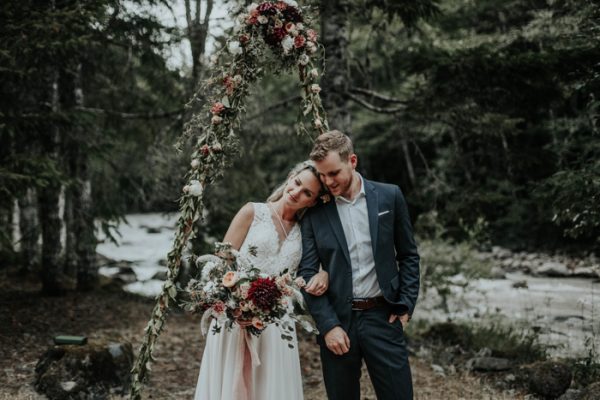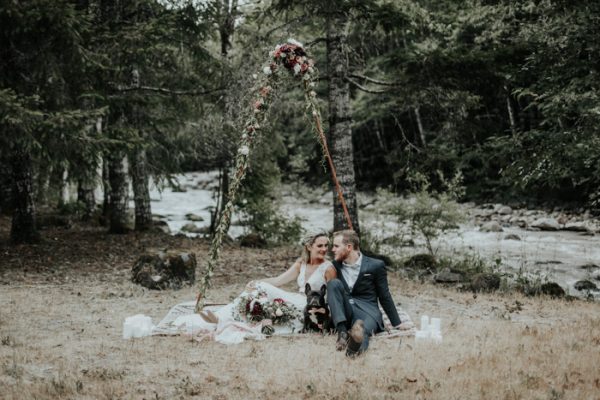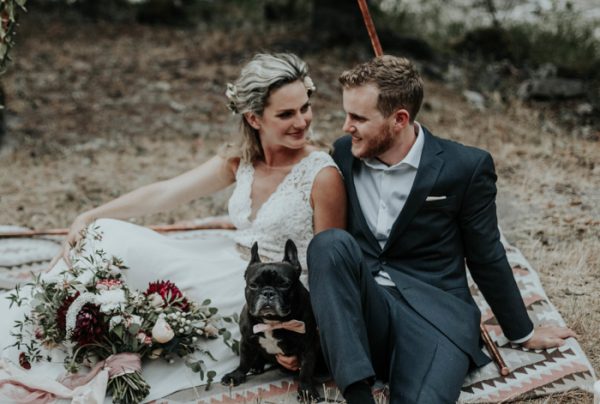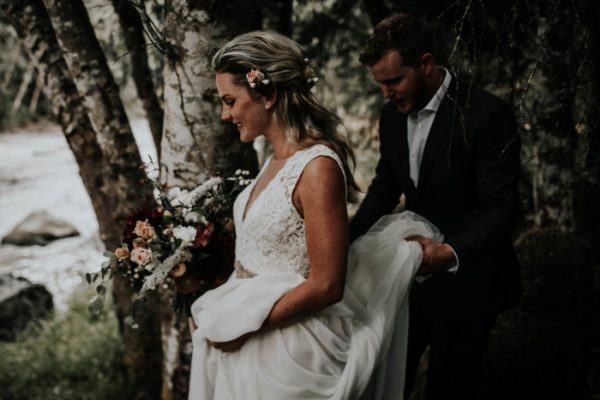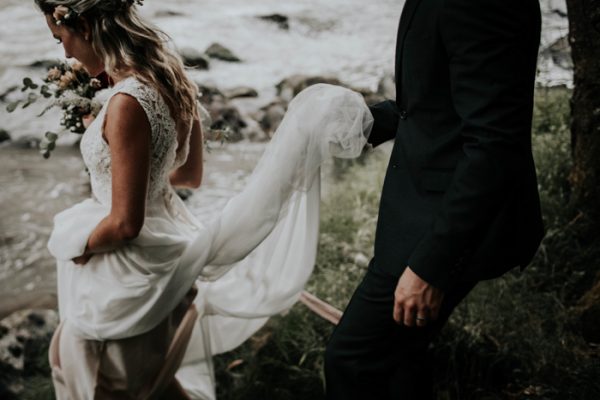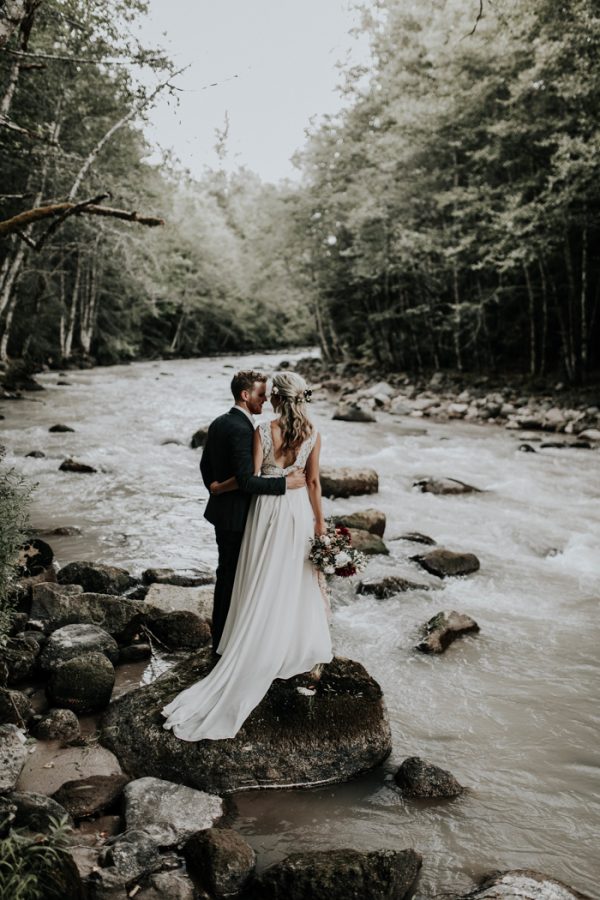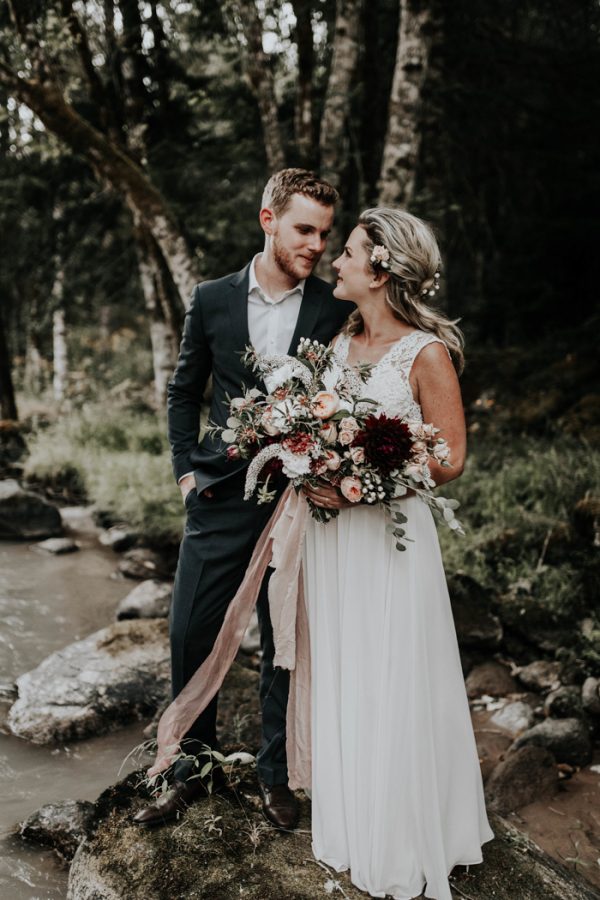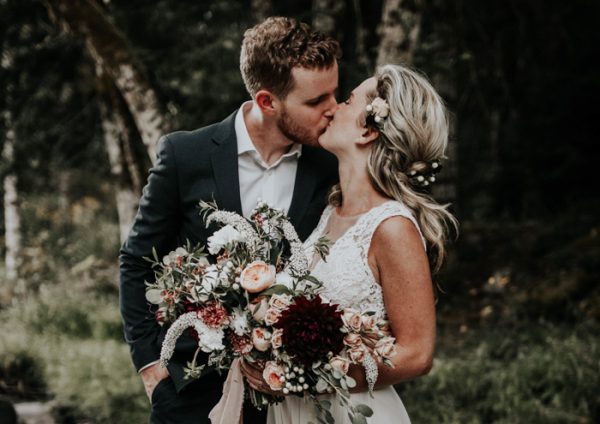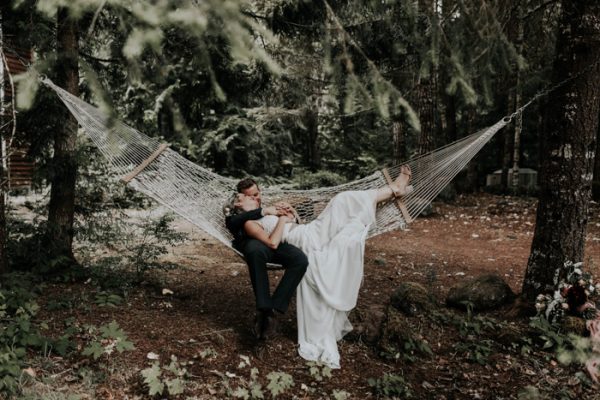 Everything felt so personal because it was so intimate. For dinner we had a beautiful spread of charcuterie which is our favorite! We also shotgunned Coors original under our arch. We met our sophmore year in college and everywhere we have lived Connecticut, Boston, Los Angeles and Bend we are known to shotgun beers with our friends. Shotgunning was a good reminder that this intimate moment could be full of fun and laughter.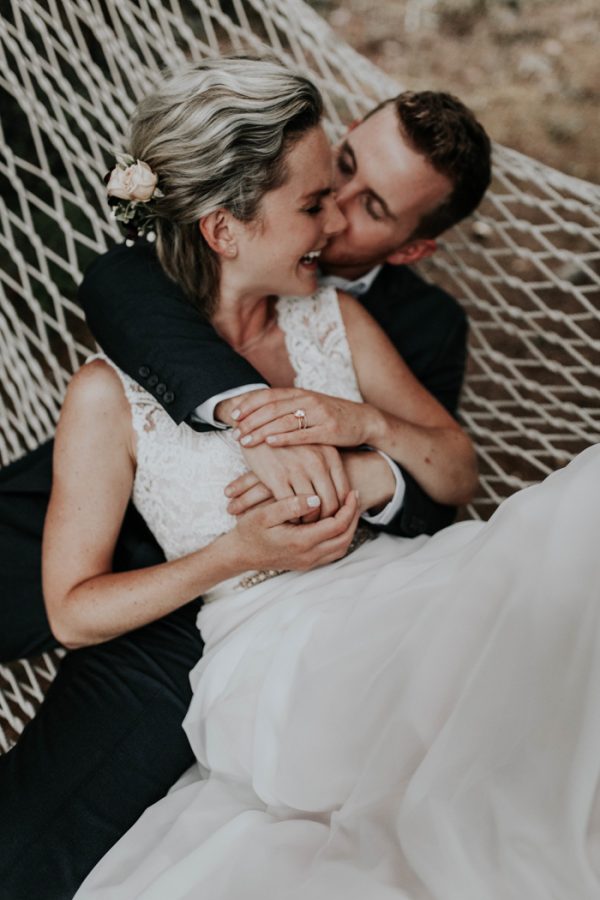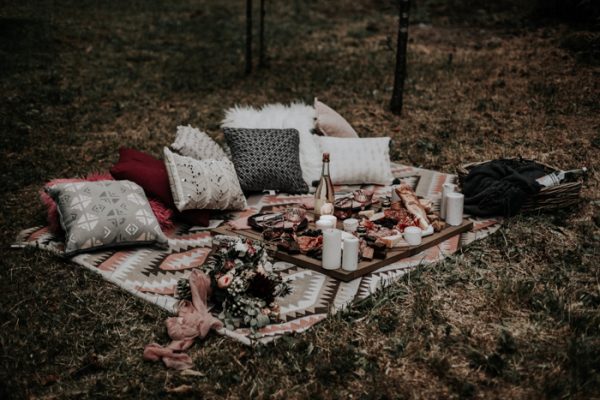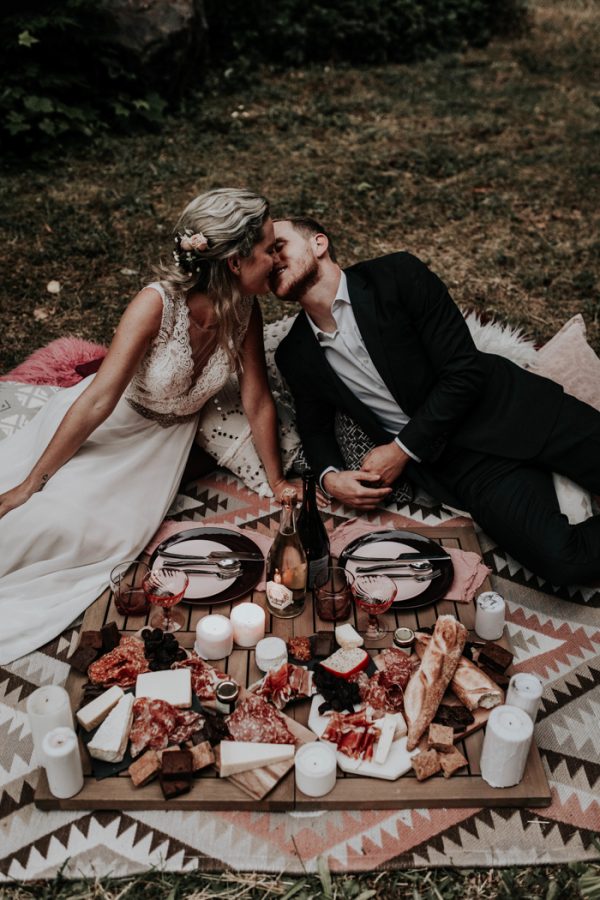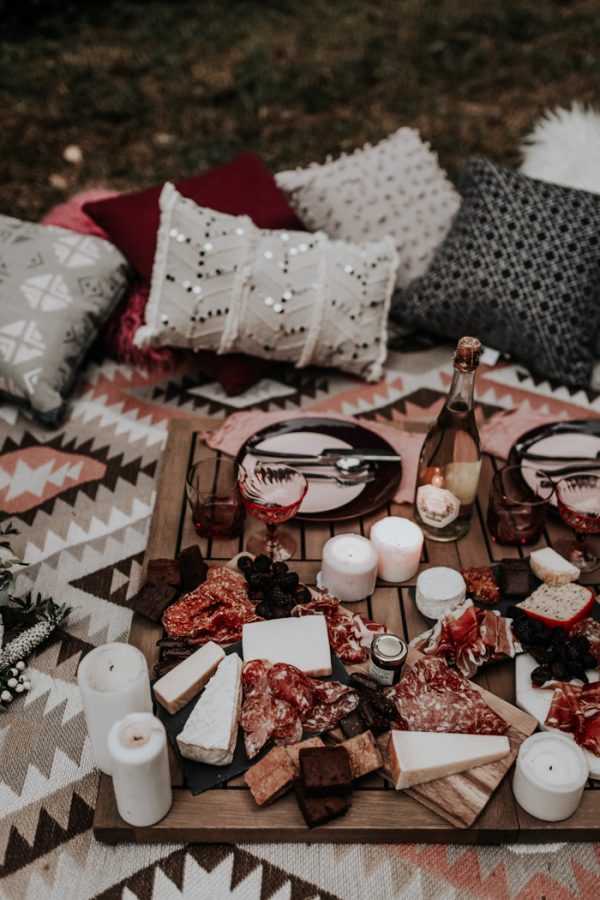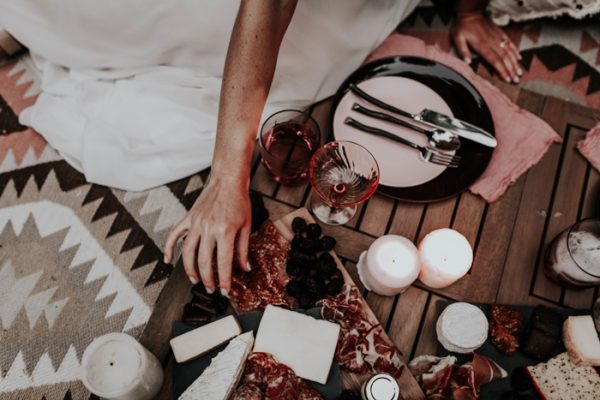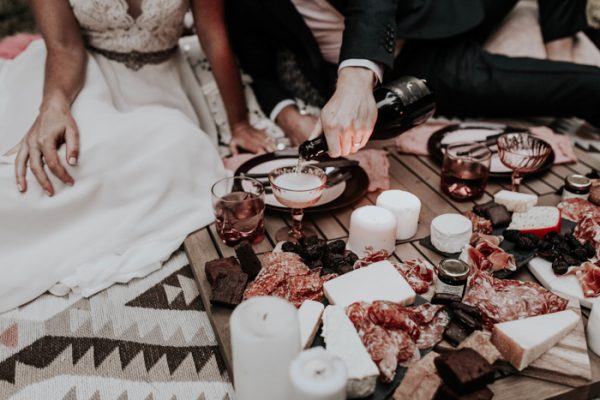 We wanted everything to feel very natural and organic to us. Our location was a beautiful airbnb on the zigzag river in Rhodedendron, OR. We wanted to be secluded in the woods in one of our favorite areas. I let my natural wavy hair flow and Manda, our stylist, added some flowers to my pulled back hair. I did my own makeup and Mike got ready in thirty minutes. We put on Tanks bow tie and we were good to go!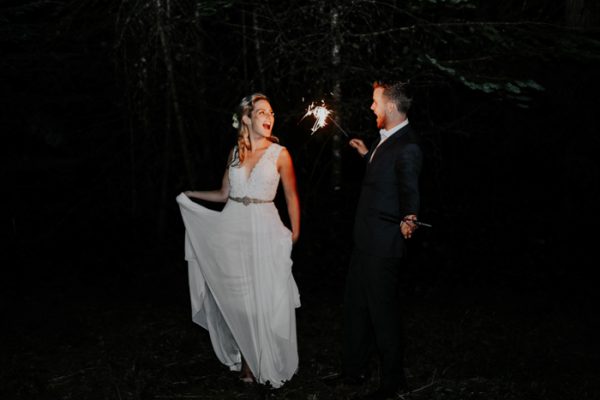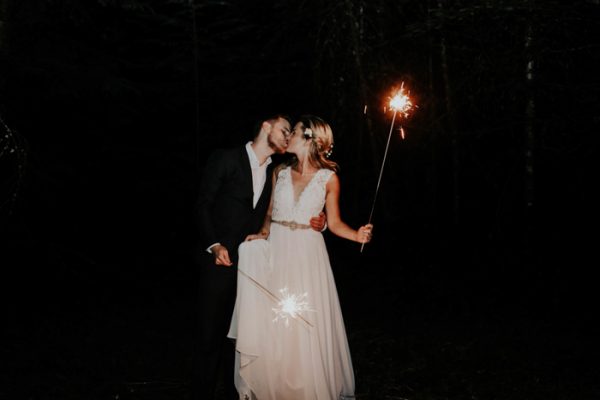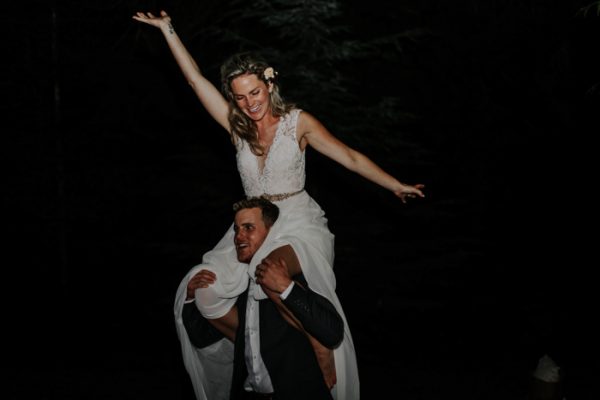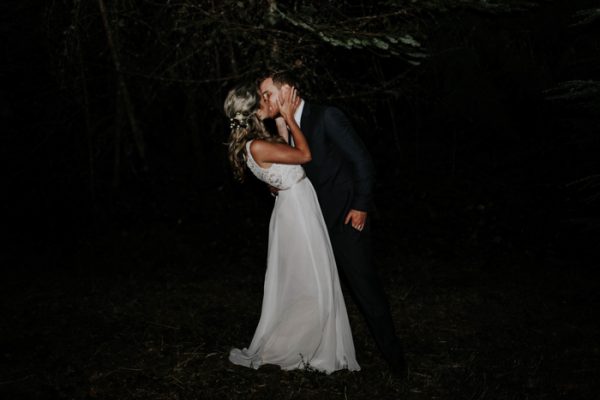 Thanks to Karra Leigh Photography for capturing this gorgeous, heartfelt elopement! For more elopements in the wilderness, check out this snowy mountain elopement in Estes Park!