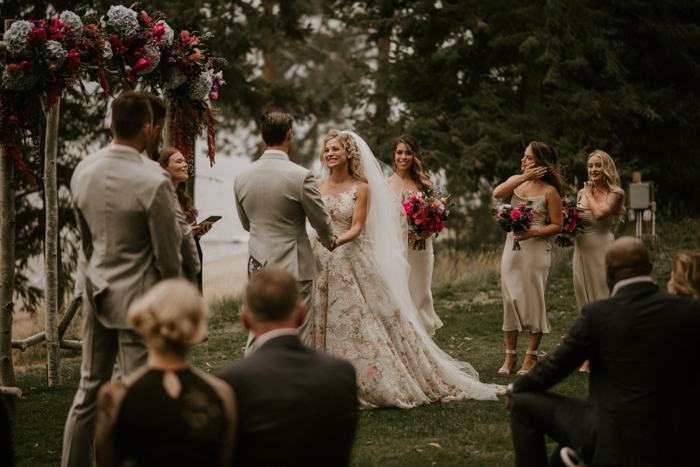 Katrina and Christopher's British Columbia backyard wedding truly embodied the old saying, "If there's a will, there's a way." With the help of their planner Sweetheart Events and a trusted vendor team, the couple braved a pandemic, forest fires, and unpredictable stormy weather to celebrate their love in the most beautiful way possible.
Even with the strong winds and rain, the pair exchanged heartfelt vows surrounded by their closest loved ones on a grassy ledge overlooking the lake at the Quaaout Lodge. A gorgeous teepee-style tented reception followed in their parents' backyard. Their talented vendors transformed the space with rustic chic furniture, a tablescape of florals in romantic shades of pink, and elegant gold accents. They finished off the celebration on a high note with an all-night dance party under a canopy of string lights.
It was a relaxed yet chic affair as the couple was dressed to the nines for their big day. The groom rocked a beige suit while the bride glowed in an ultra-romantic gown with floral appliques. If you're dreaming of a backyard wedding of your own, scroll through these stunning images by Erin Fraser for great ideas to inspire you.
The Couple:
Katrina and Christopher
The Wedding:
Quaaout Lodge, Vancouver, Canada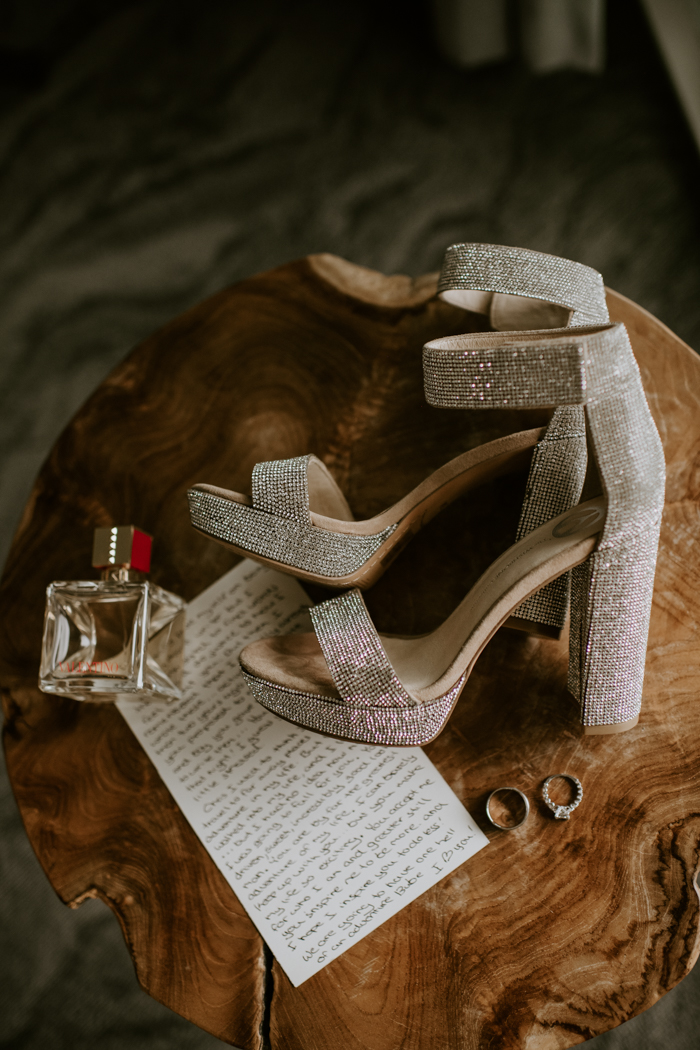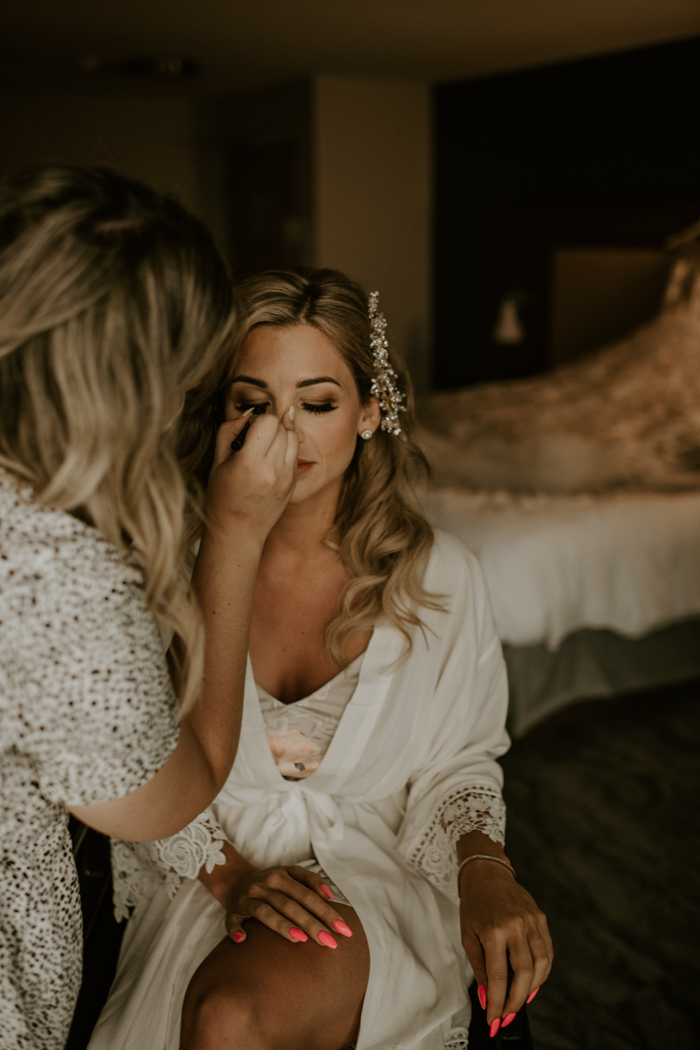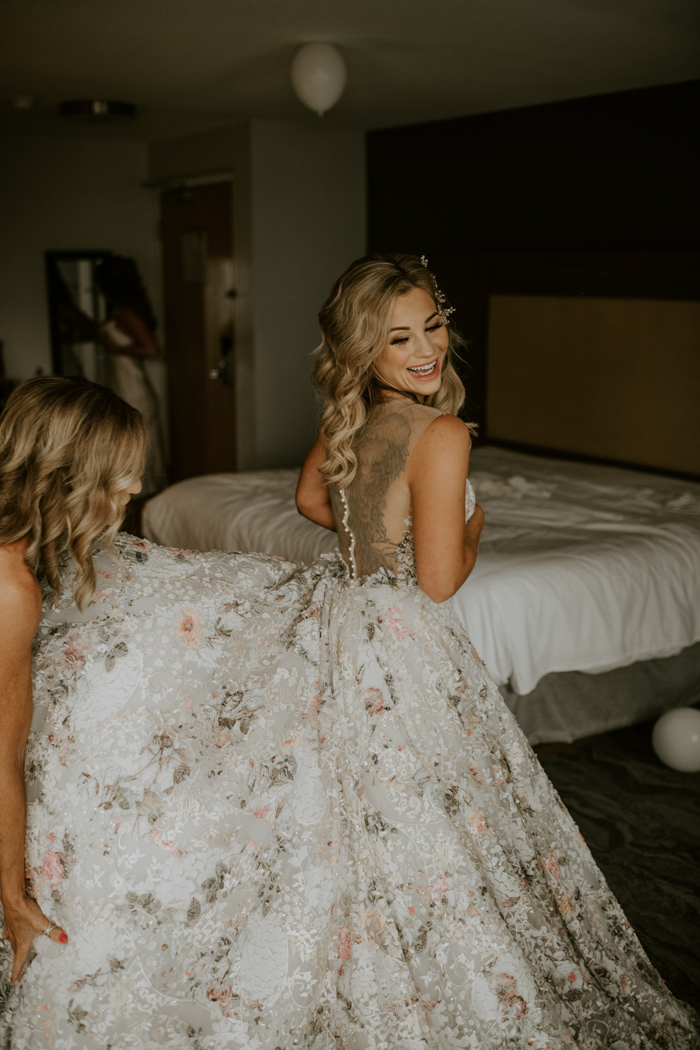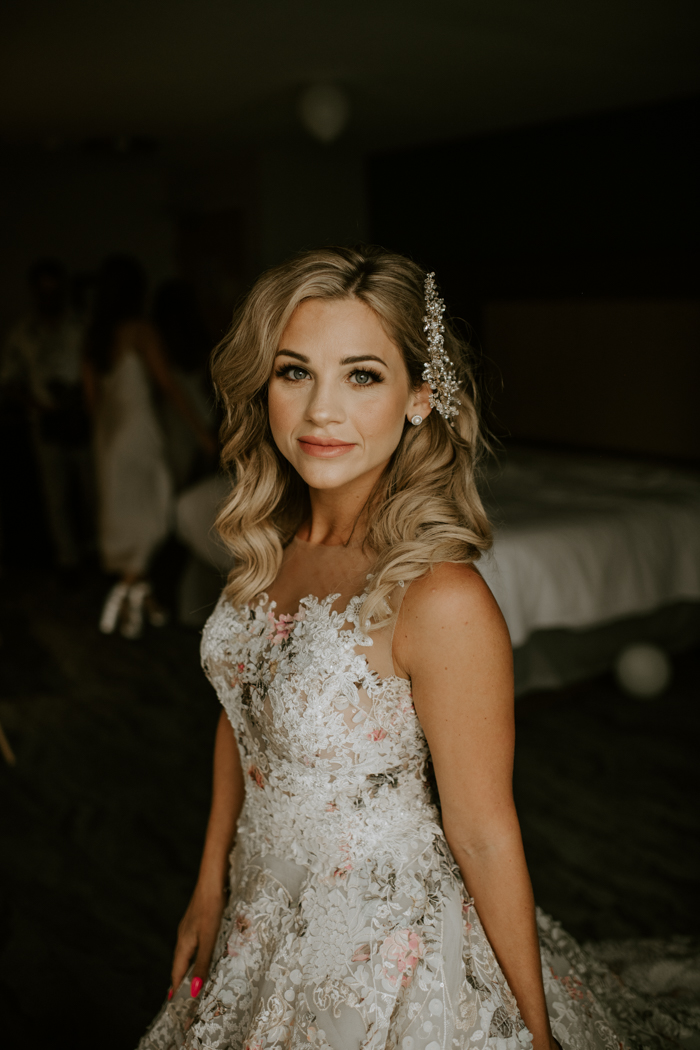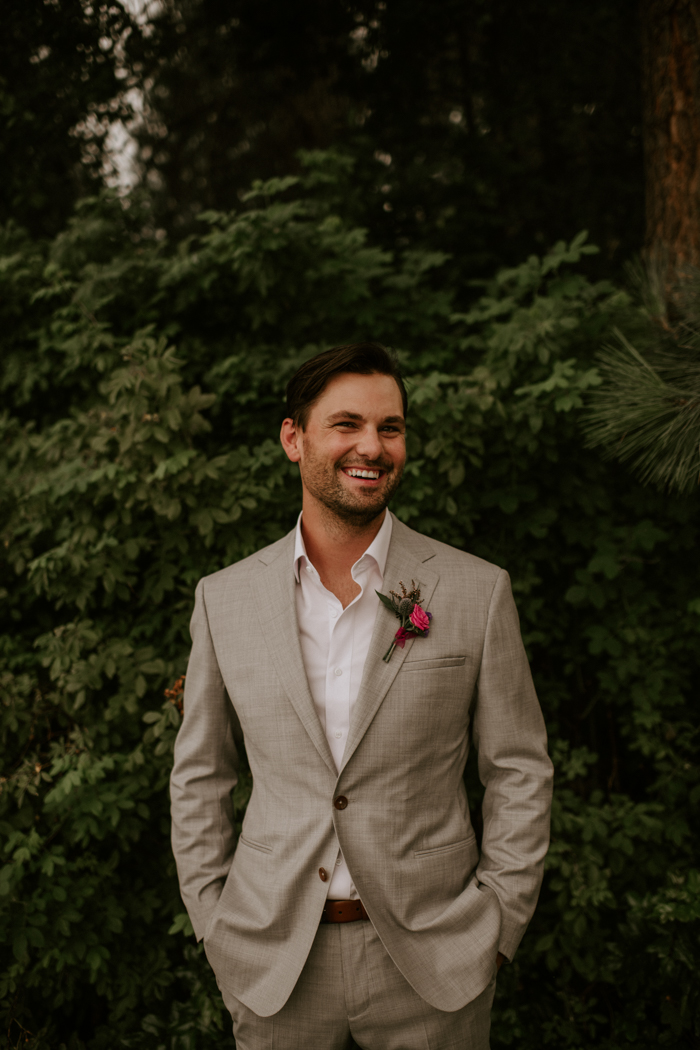 They Pulled Off A Memorable British Columbia Wedding Despite Challenges With The Help Of Trusted Vendors
After a very long year and a half of restrictions and lockdowns, the most important aspect of our wedding was creating an atmosphere where our guests felt like they could let their hair down and have a true celebration. Our vision came to life with the help of many incredibly talented vendors. There are many moments in the wedding planning process where you agonize over the details and question all your decisions. But if you stay true to your gut and work with an experienced team of professionals, you can trust it will all come together.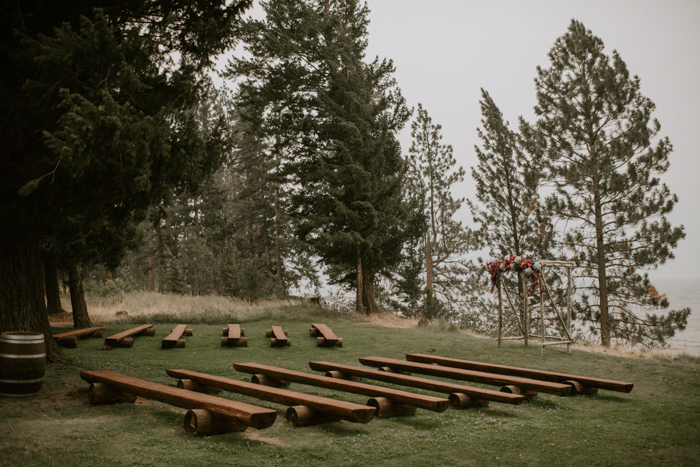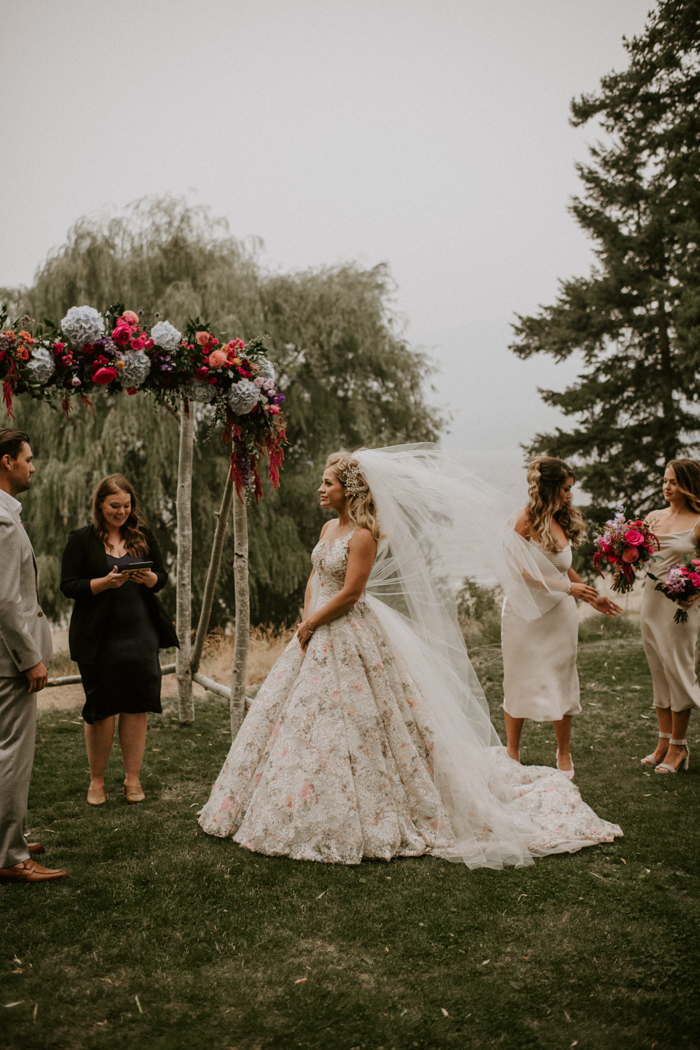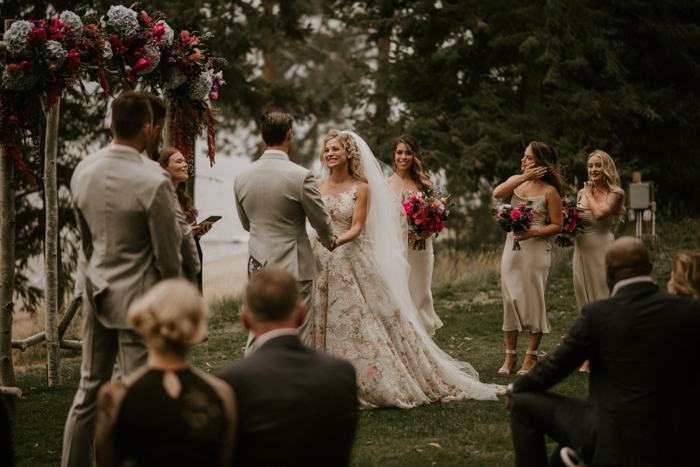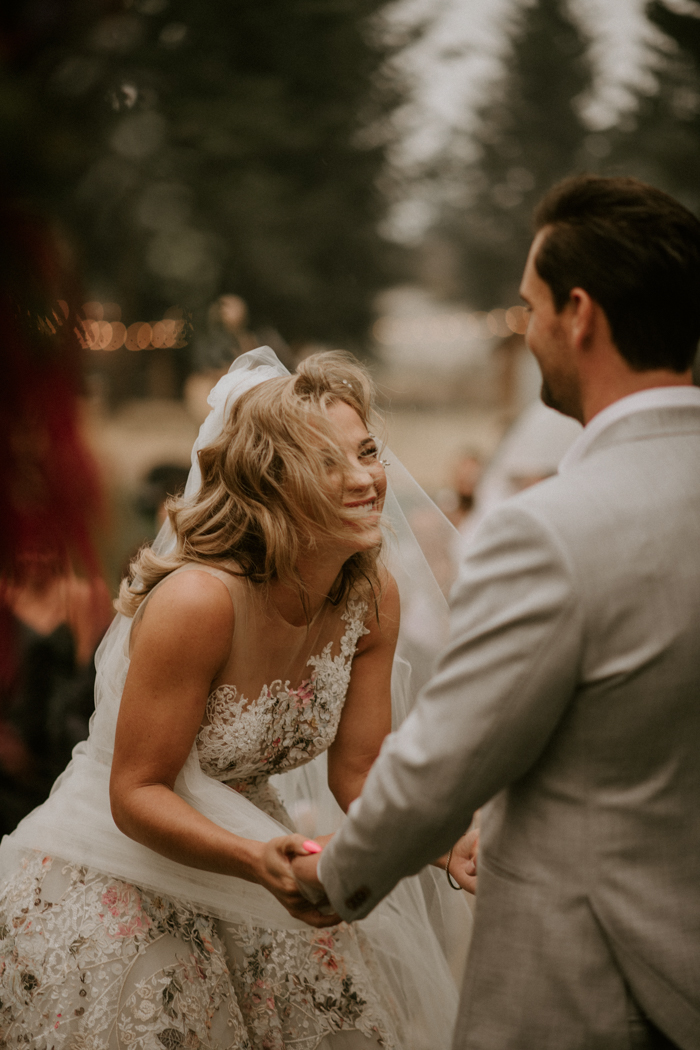 Their Wedding Venue Was Meaningful To Them
Chris's parents purchased a beautiful home on Shuswap Lake six years ago. Since then, Chris and I have made countless trips up there and slowly convinced our friends to spend more and more of their vacation time that way. We have made countless memories on that lake—wake surfing in the sunshine, drinking sangria on the dock, toasting marshmallows around the campfire. And now, one of our best memories will be our stunning tented wedding reception with all our favorite people.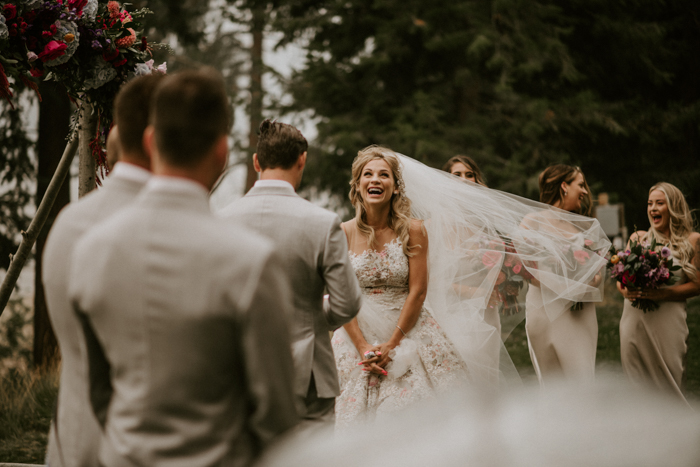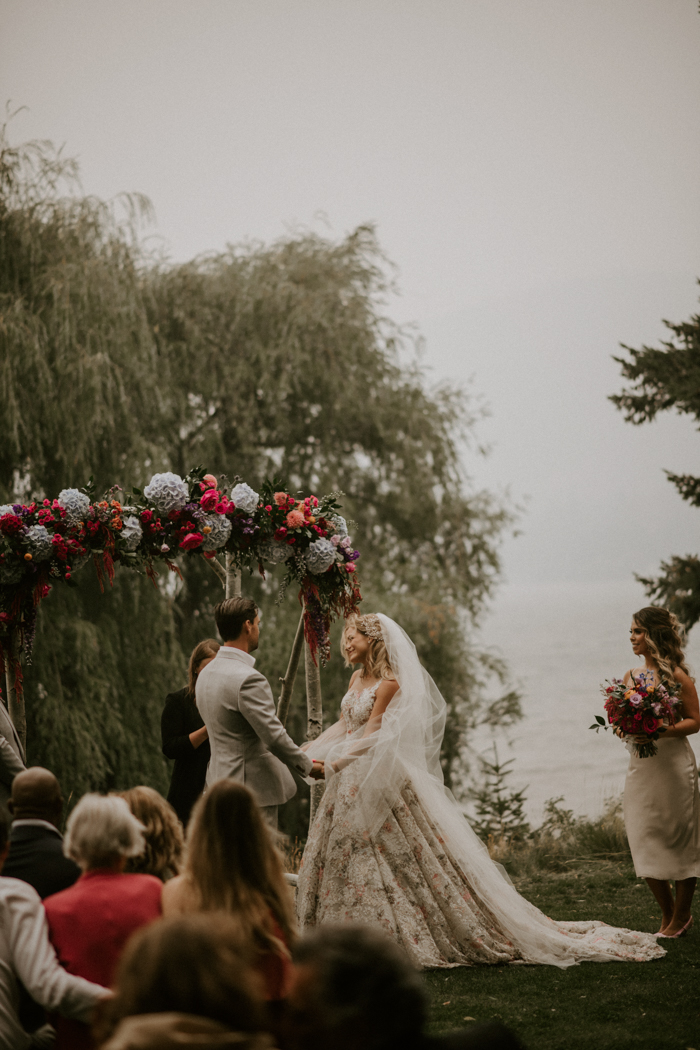 A Beautiful Ceremony Backdrop Handmade By The Groom
Chris made a trip to the lake two weeks before our wedding to harvest some birch wood and build the arbor for our ceremony. As a builder, he absolutely refused to rent one. What he created was stunning, a focal point for our ceremony, and something we will keep forever.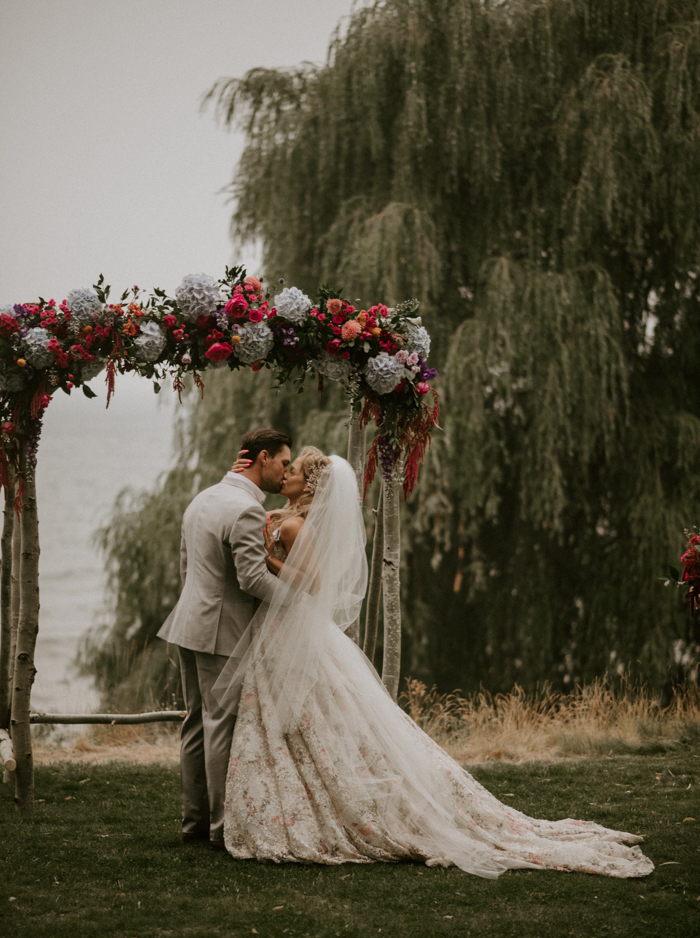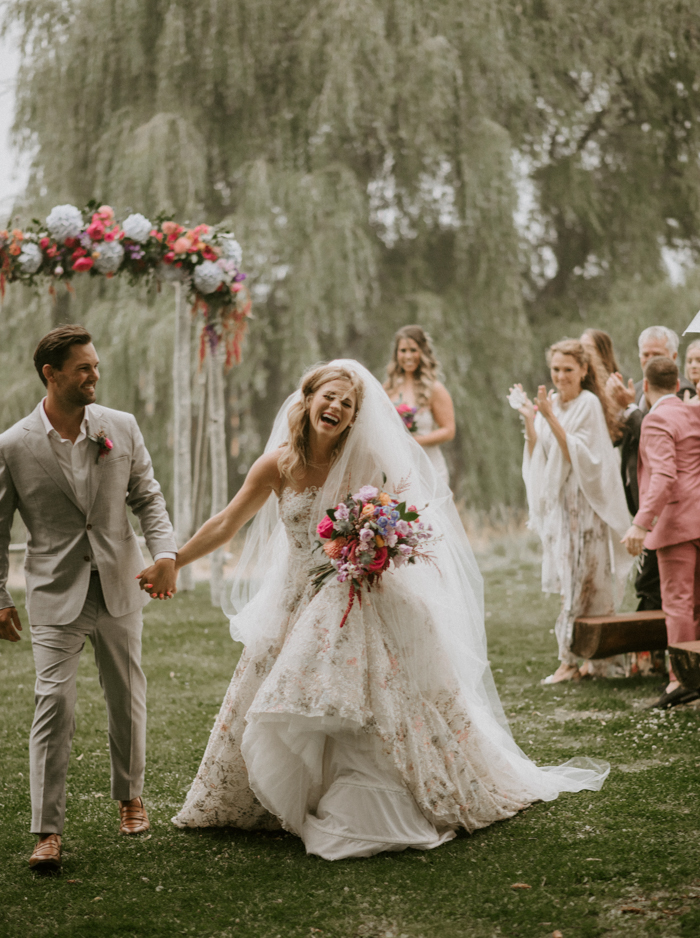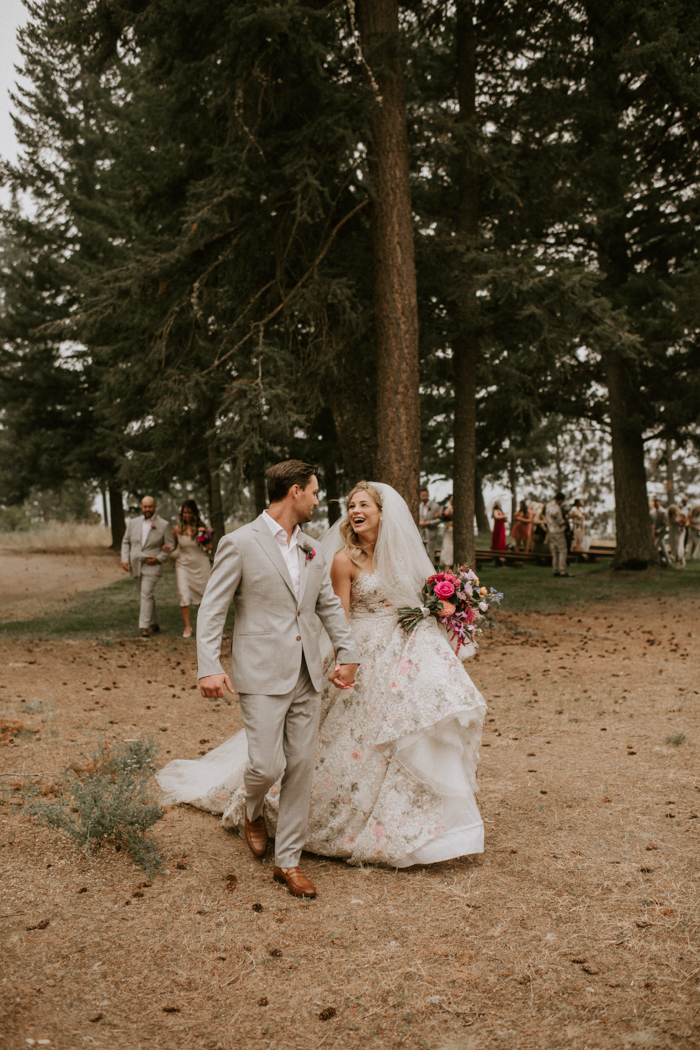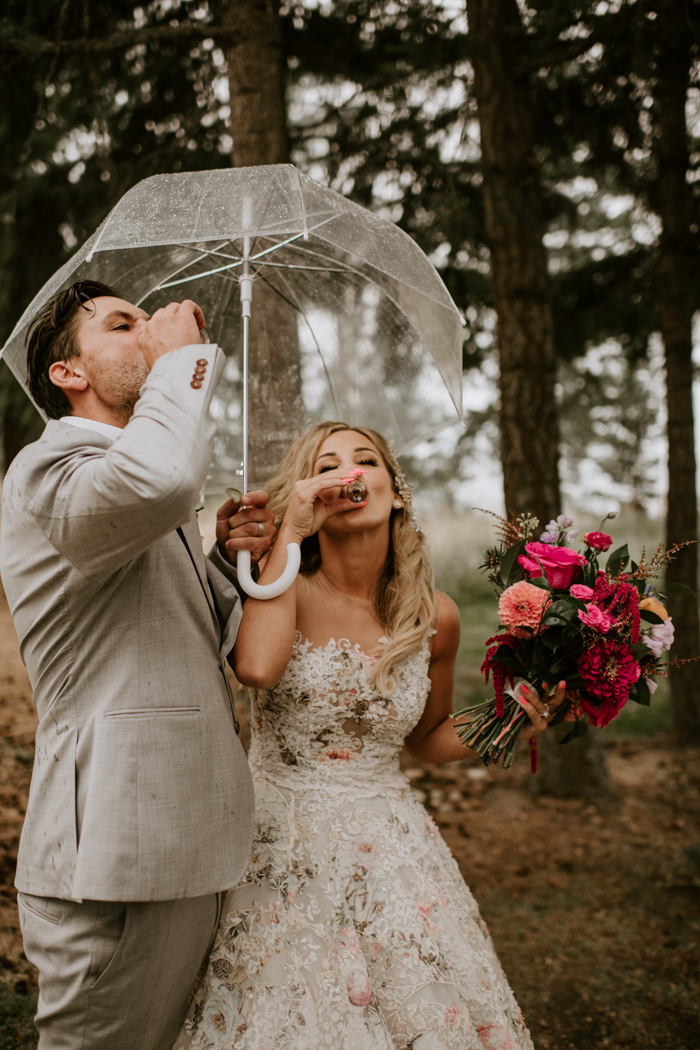 Hiring A Wedding Planner Was The Best Decision
You will never regret hiring an experienced wedding planner. Our wedding planner Stephanie of Sweetheart Events, was forced to contend with a laundry list of challenges to see us down the aisle—pandemic, forest fires, and unexpected rain storms. But she had plans A, B, C, and D for every possible scenario. This took an enormous amount of pressure off us and our families. Although we had a few last-minute pivots on the day, in our guests' eyes, everything was deliberate, preplanned, and went perfectly smoothly. Even if you are lucky enough not to experience any major obstacles, there's an overwhelming number of details and tasks to pull off the perfect day. Even if you are a type A personality like me, leave the binder at home and give up control to the professionals.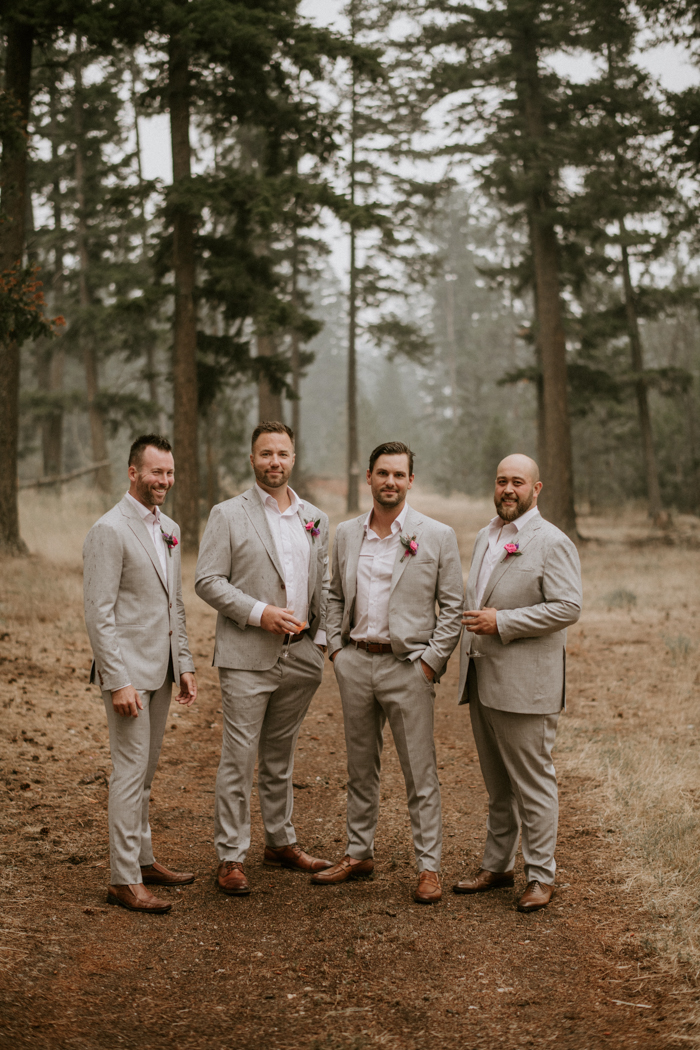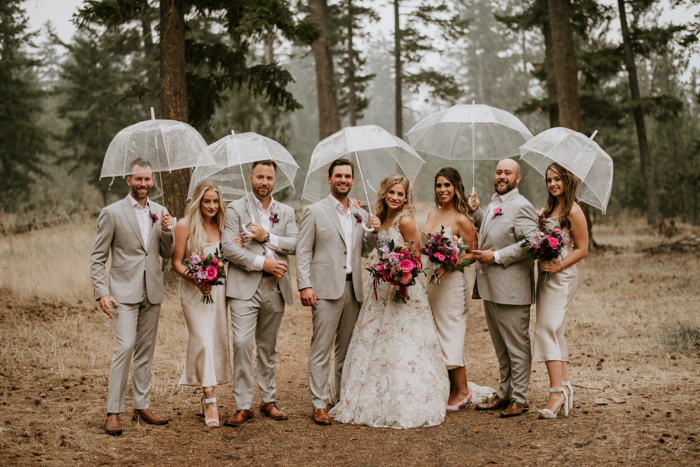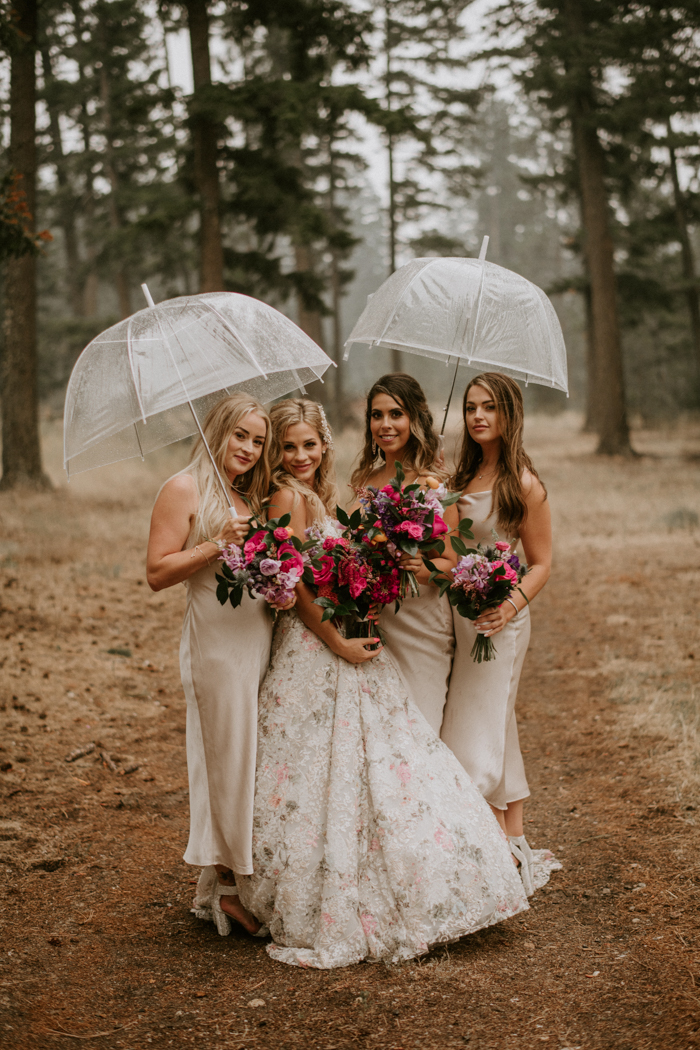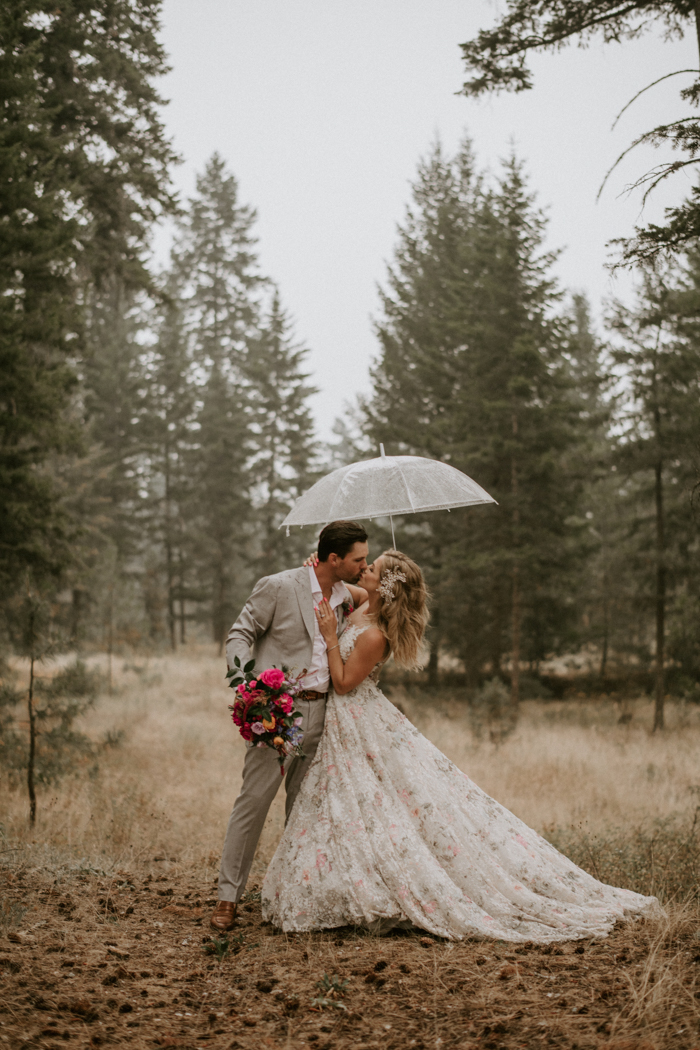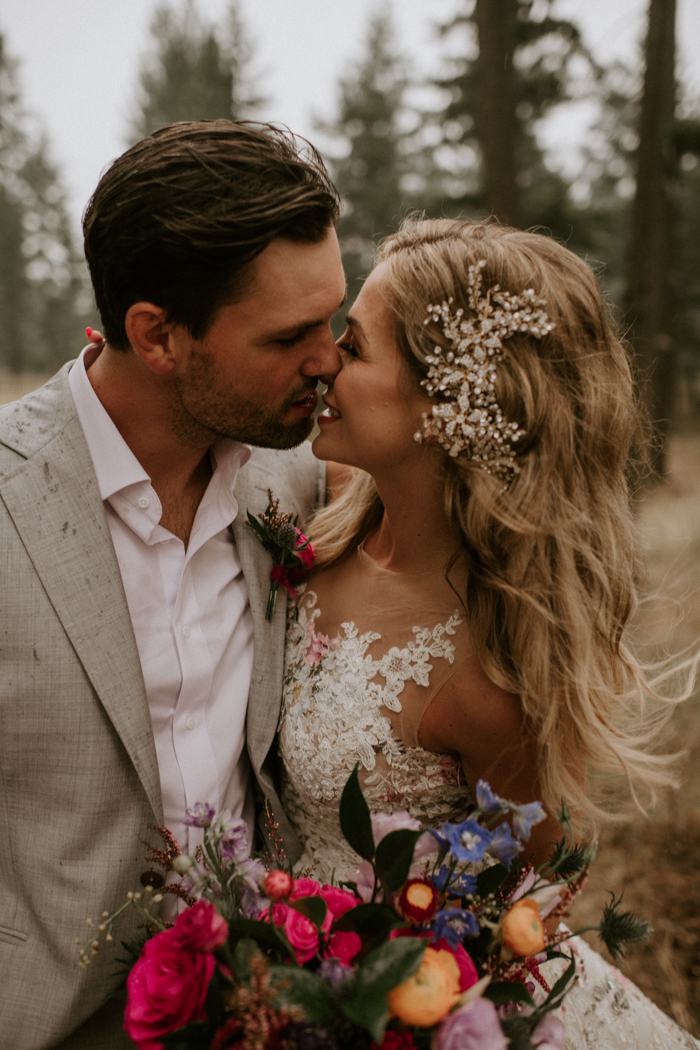 Photographer Erin Fraser Made Them Feel Relaxed And Confident
Erin was an absolute rock star on the day of our wedding. The conditions were not ideal for photography—wind, rain, and smoke from nearby forest fires—but she made us feel completely at ease regardless. I remember feeling a little worried about the state of my hair and dress in the rain, but at that moment, she was the hype girl I needed. There was never a moment when our bridal party or we felt posed. She is truly a master of candid photos. But most importantly, she took the time to get to know us and what moments were the most important for us to capture.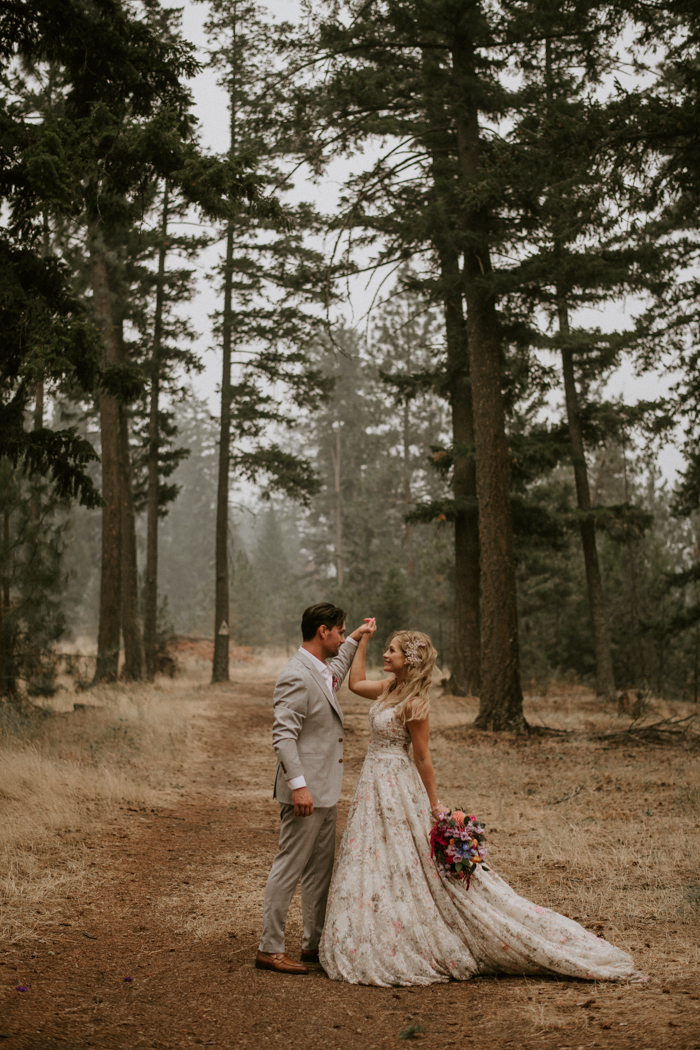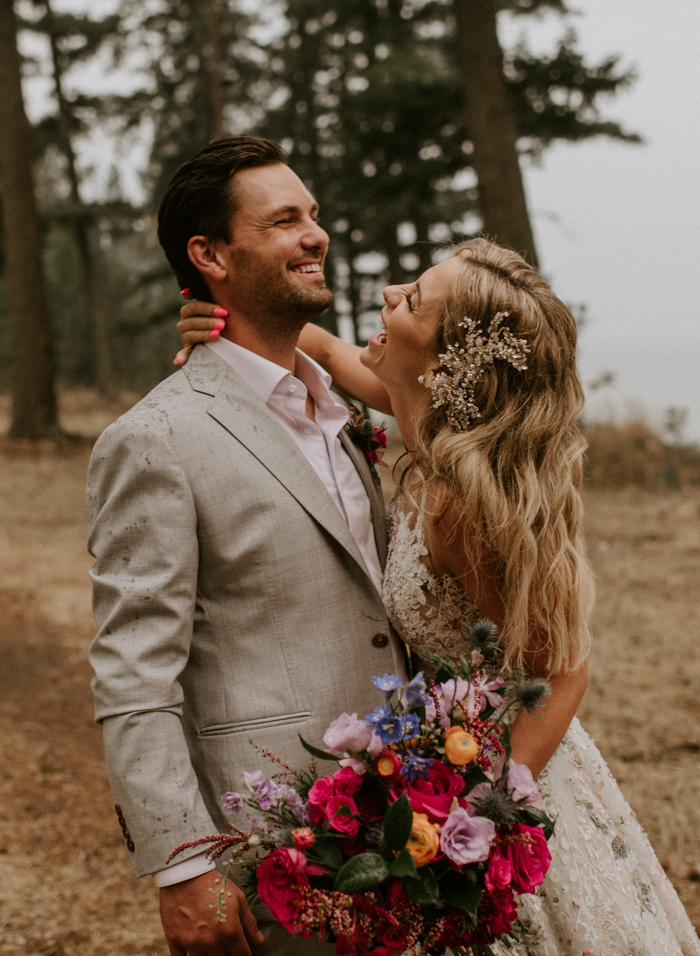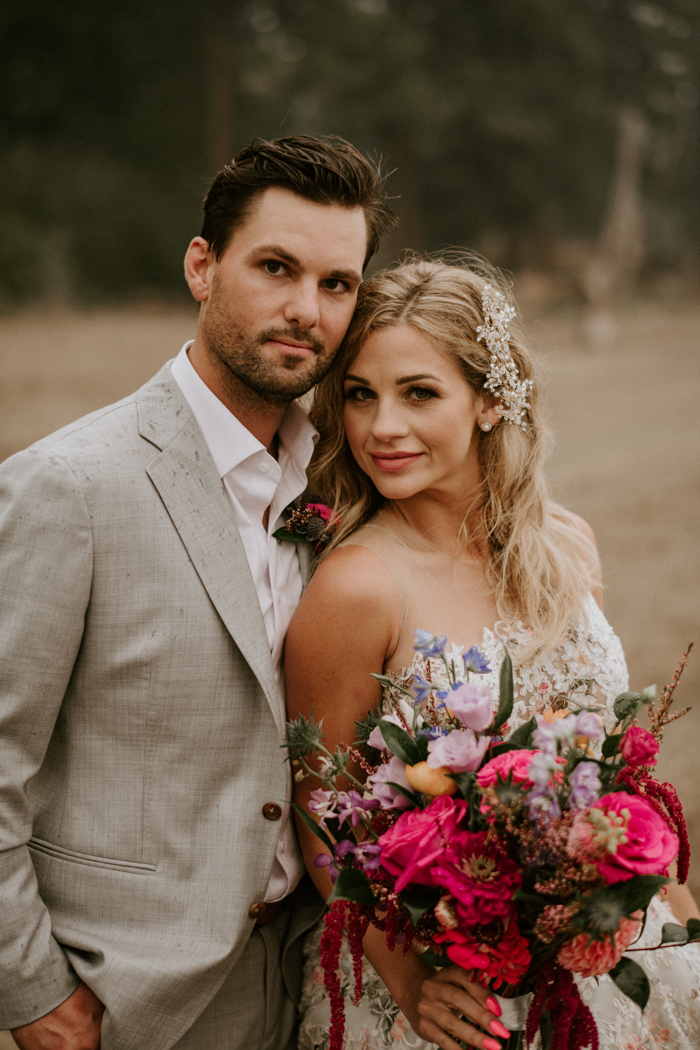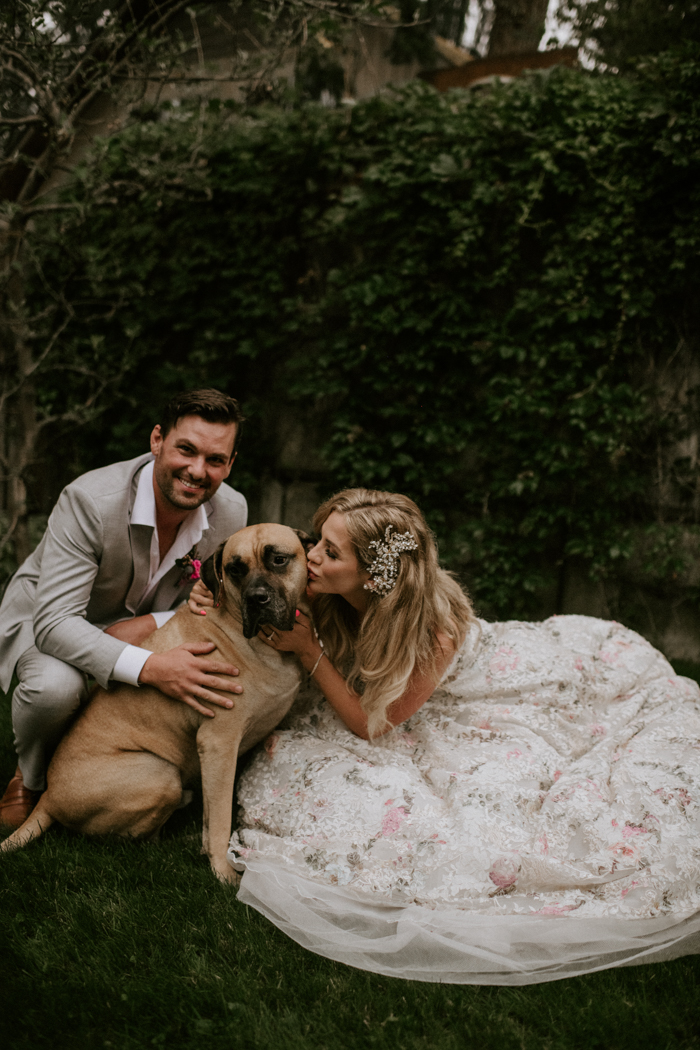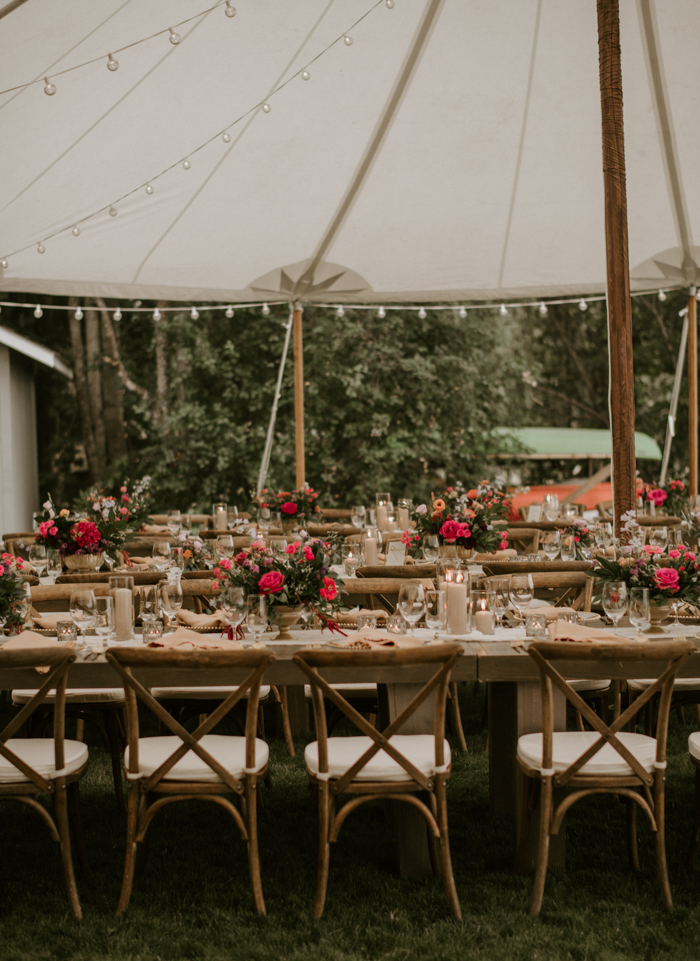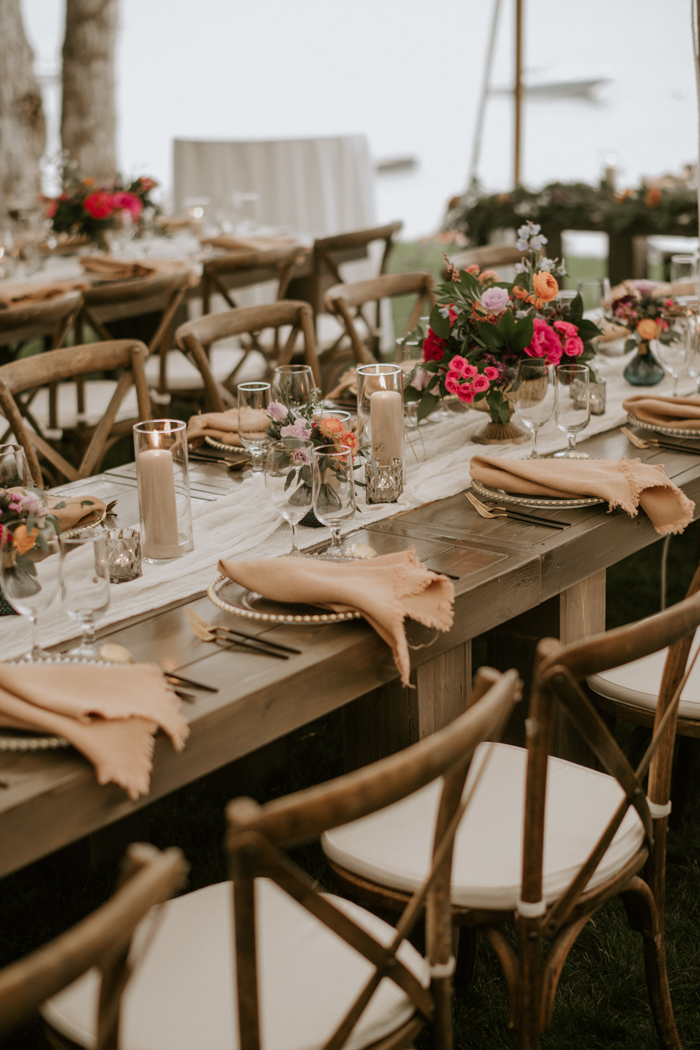 Their Backyard Reception Was The Most Memorable Part Of Their Celebration
The most memorable and one of the best moments was our grand entrance into our reception. We walked into the backyard overlooking the lake and saw the people we love together in this stunning reception space we had worked so hard to create. It was pure magic! We felt all the pressure and stress leave our bodies, seeing that everything had come together and everyone was enjoying themselves. After two long years of waiting, it was finally party time. The goal was for everyone from our grandparents to friends to walk away with champagne on their shoes and sore legs from all the dancing.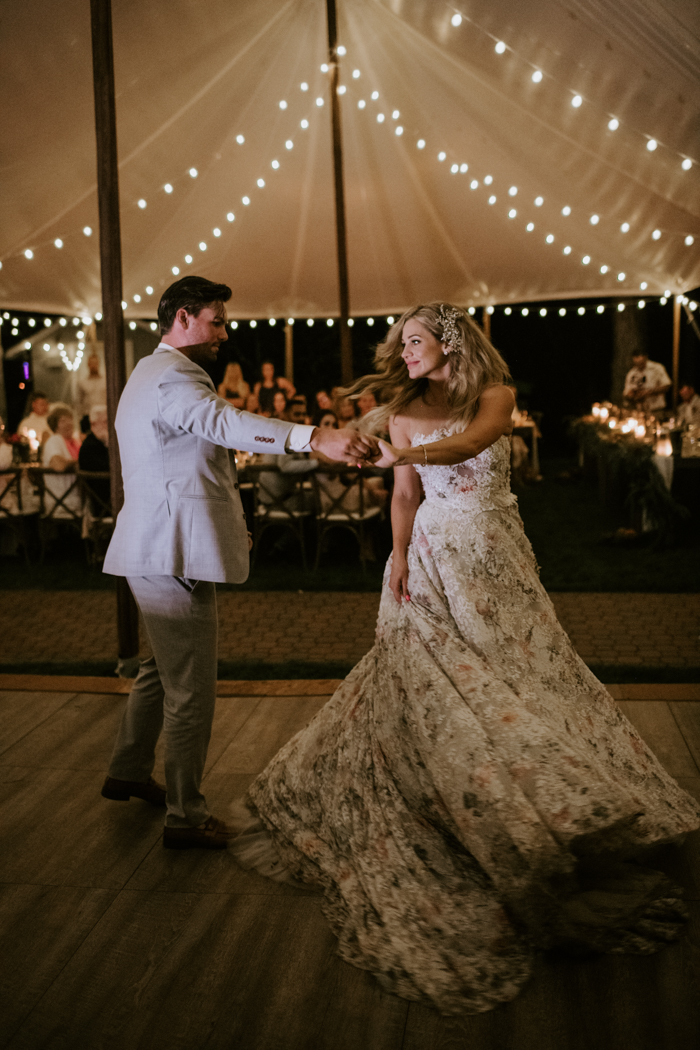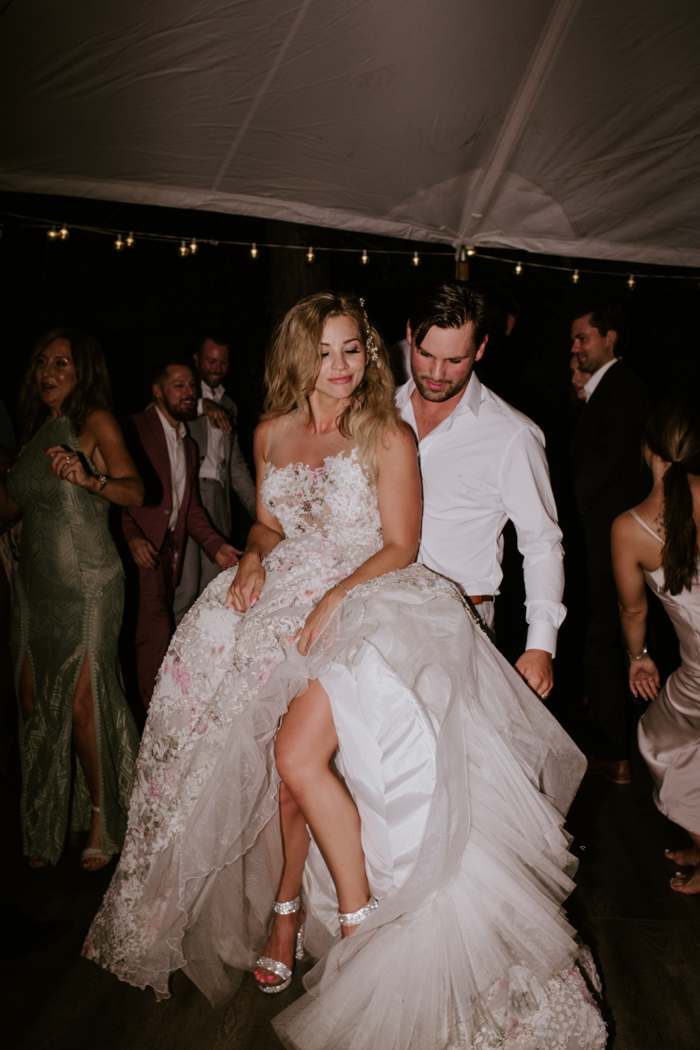 Congratulations to Katrina and Christopher on their rainy British Columbia backyard wedding. Even though they faced many obstacles, their celebration turned out beautifully! And big thanks to photographer Erin Fraser for capturing and sharing their magical day with us.
Planning a wedding is exciting and fun, but it also presents unique challenges for every couple. That's why hiring a team of experienced wedding vendors should be at the top of your priority list. Lucky for you, you're just one click away from our directory of trusted vendors.