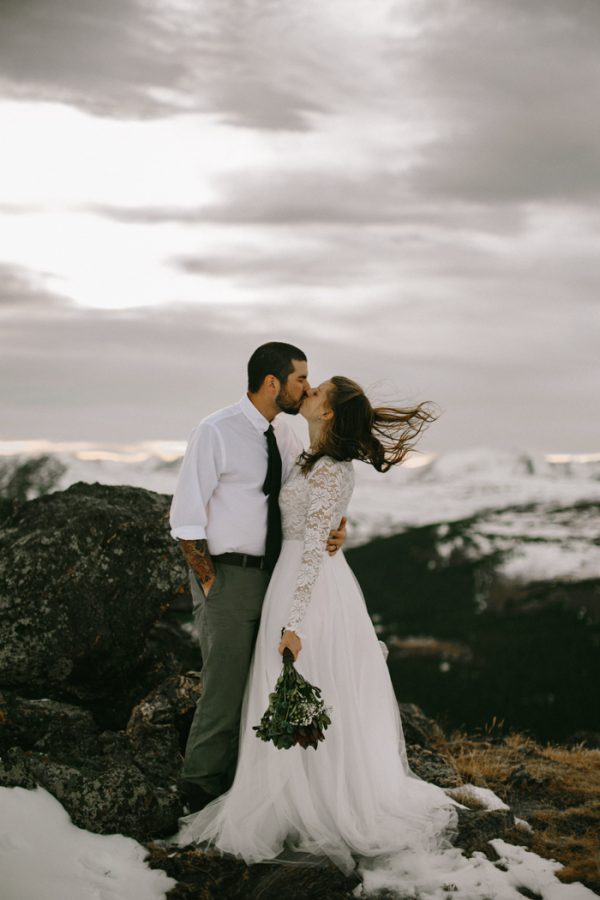 Jessica and Gabe may not remember the exact moment they decided to elope rather than have a big wedding, but they knew it felt right all along. This outdoorsy couple asked From The Daisies to join them by photographing their elopement in Estes Park, and the resulting photographs are simply phenomenal. Jessica and Gabe's ceremony among Rocky Mountain National Park's snowy peaks and their trek through the park's trees and winding roads are every nature-loving couple's dream. We think Jessica's long-sleeved Wear Your Love gown and leather hiking boots lends her bridal style the perfect combo of elegance and adventurous spirit!
The Couple:
Jessica and Gabe
The Wedding:
Rocky Mountain National Park, Estes Park, Colorado
It was very important to both of us that we stay true to ourselves. We knew from the start that we didn't want a big wedding. I really don't remember how we came to the conclusion that it was just going to be the two of us, but I'm so happy it turned out that way. Staying true to ourselves meant low-key, stress-free, and being outside near mountains.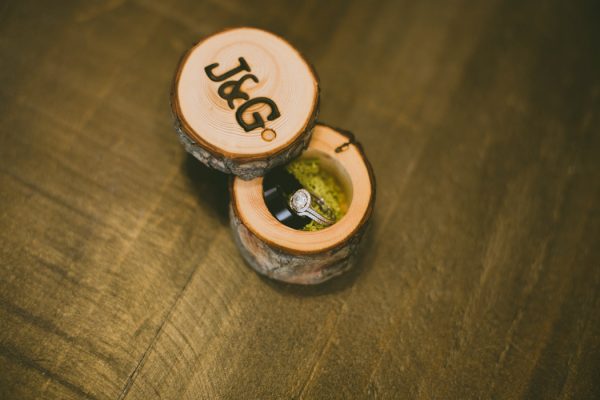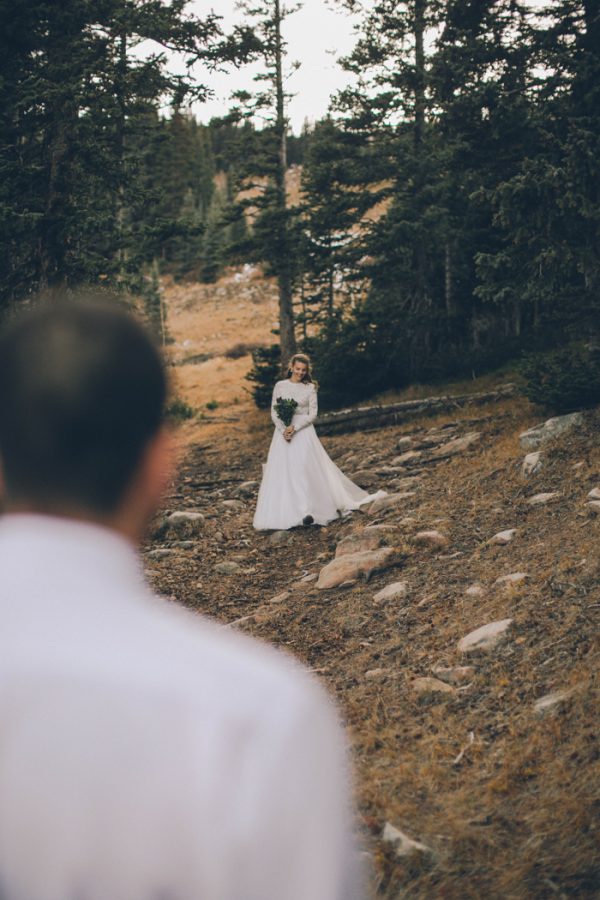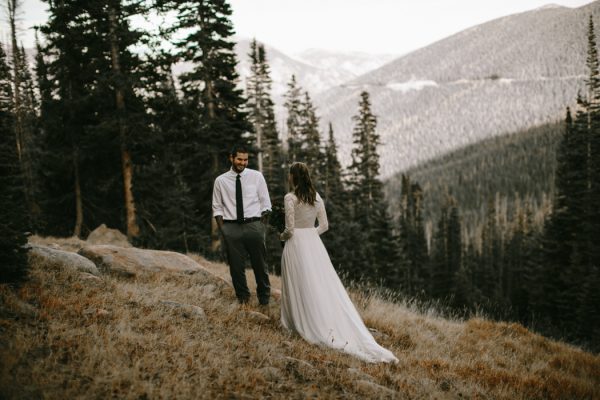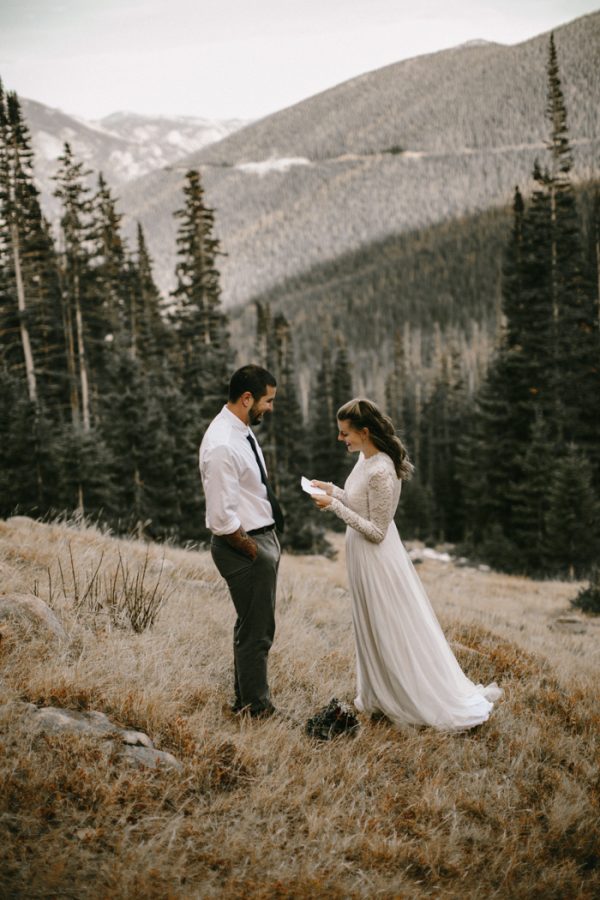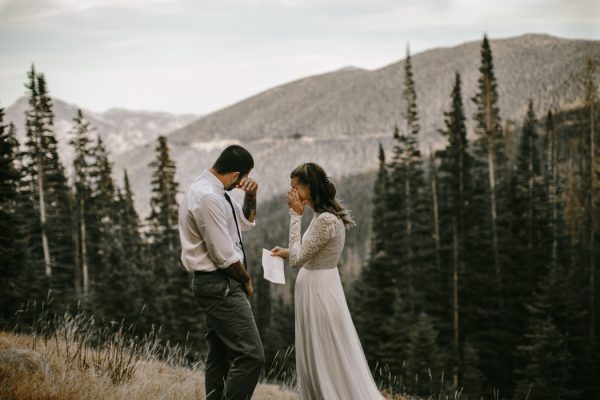 The most memorable part of the day were our vows. We both wrote personal vows and it was so romantic to hear our promises to each other in such an intimate setting. We will never forget that moment.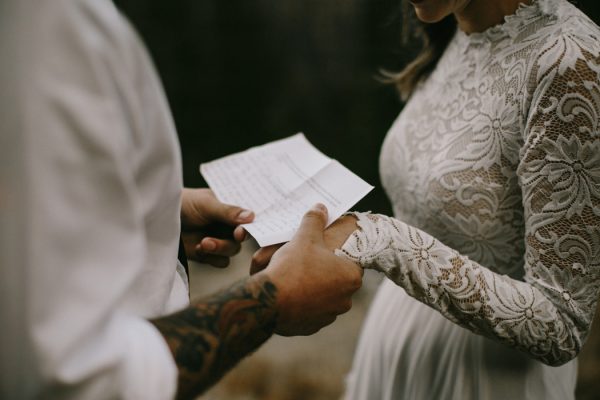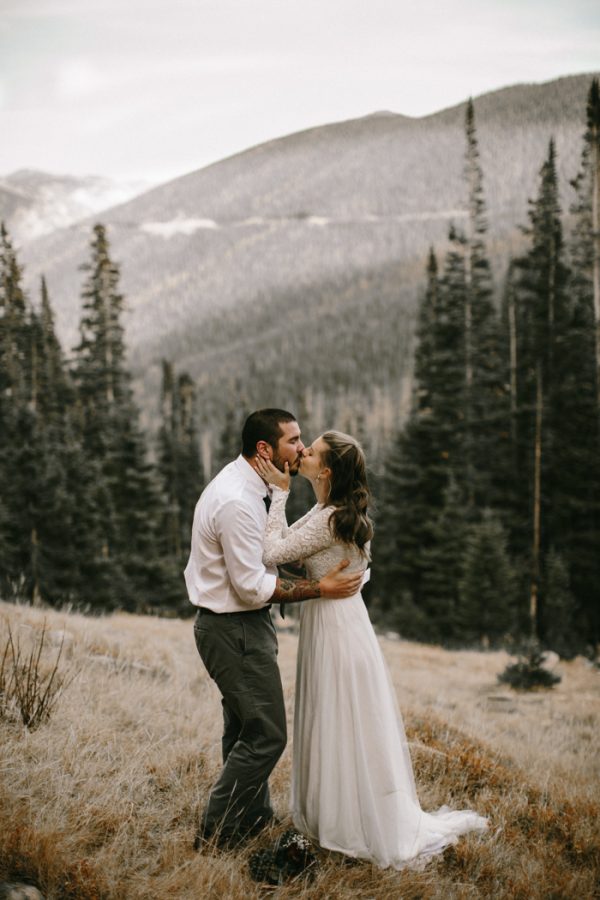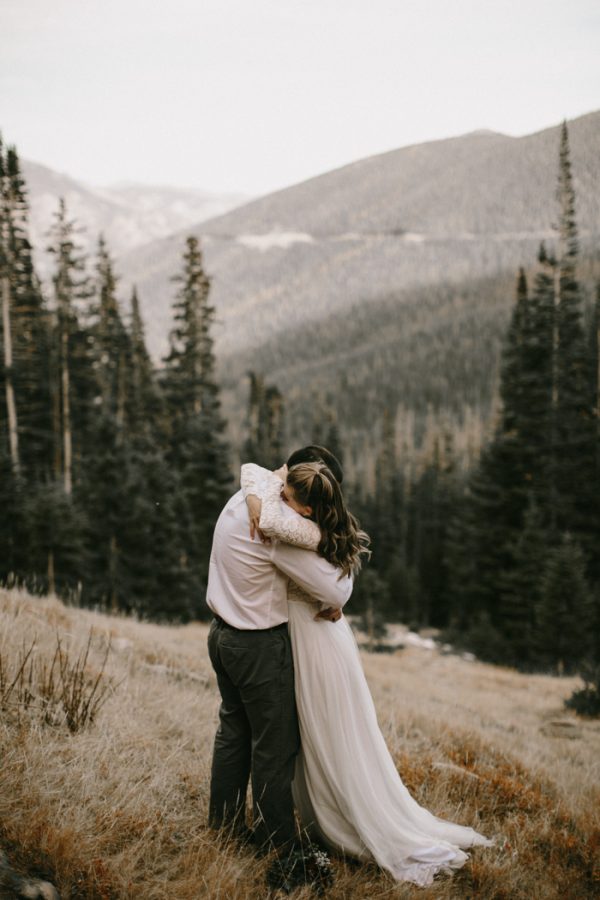 Gabe and I went to Whole Foods the day before and picked out a bunch of beautiful flowers and threw them together into a bouquet. I also did my own hair and makeup.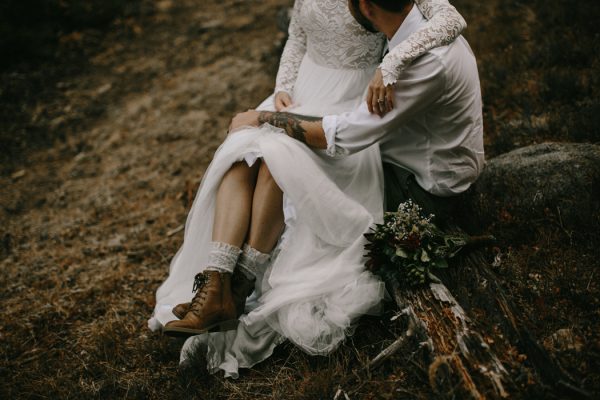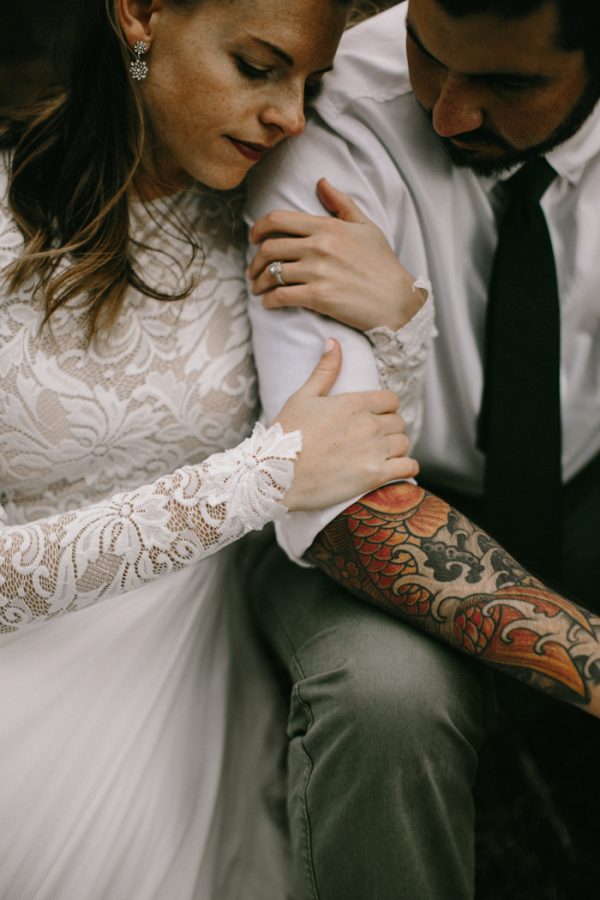 We wanted to be outdoors. We both love nature, hiking, mountains, everything about being outside. Estes Park/Rocky Mtn National Park was an easy choice for us to make.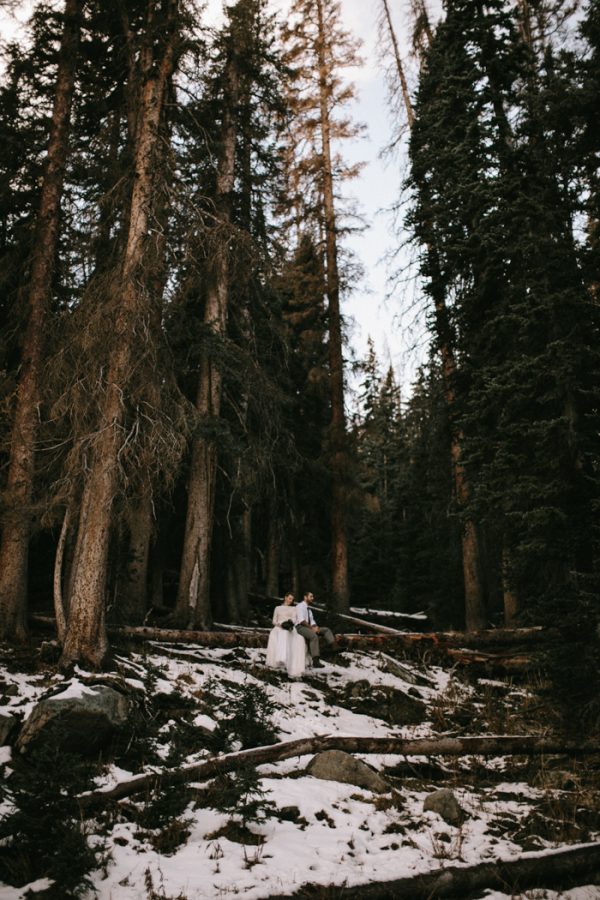 Our photographer Steph was so awesome. She made us both feel extremely comfortable, and definitely complemented our personalities. With her direction and skills, she was able to turn two awkward humans into models for a day!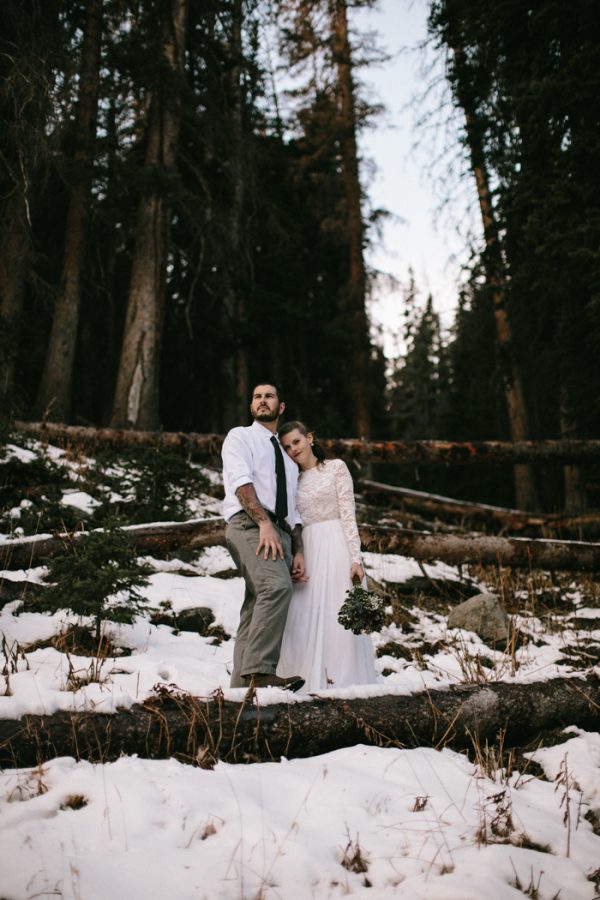 I shopped for dresses in Denver and did not find anything in my price range that I liked. The dress I found from Wear Your Love was my dream dress and in my price range. I sent my measurements to Joy and she was able to have the dress completed and shipped to me within one month. Beautiful!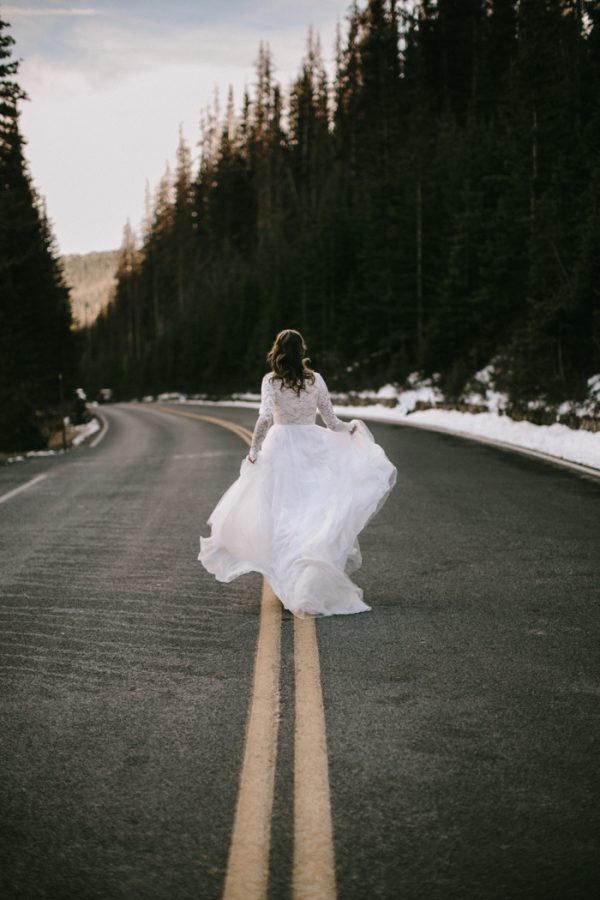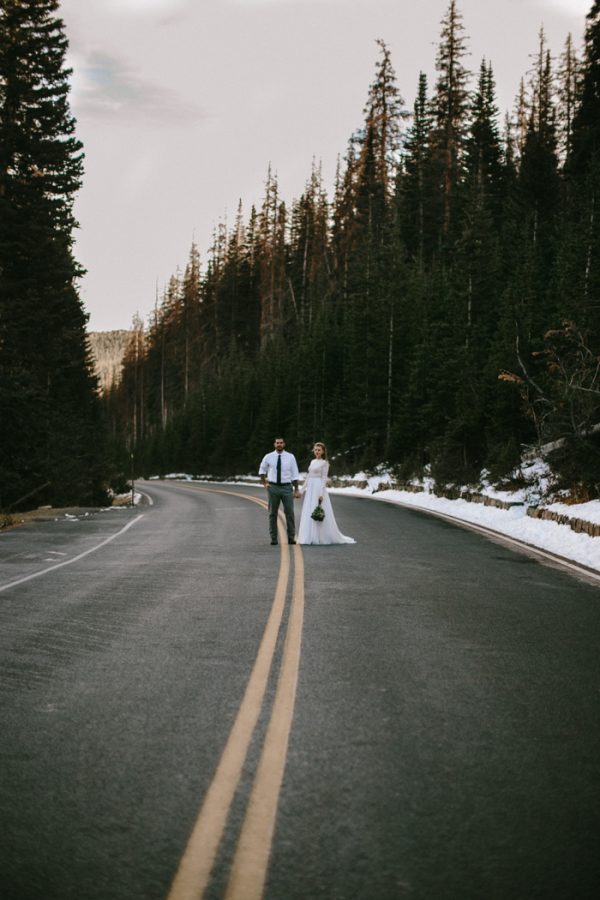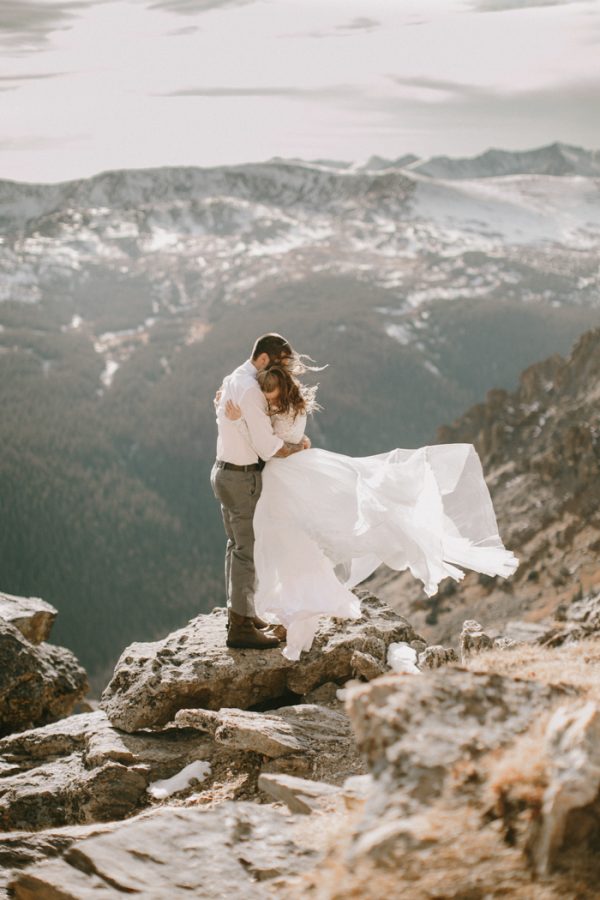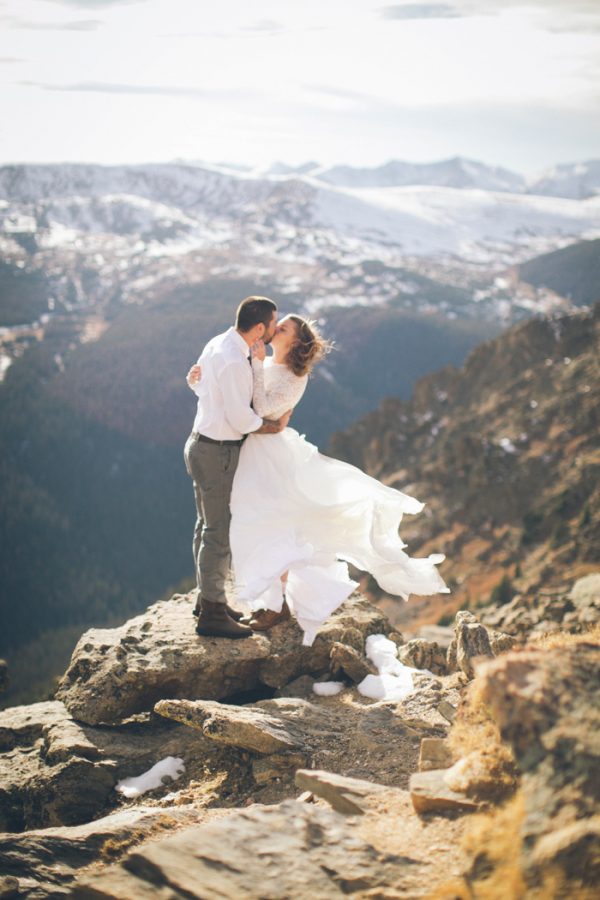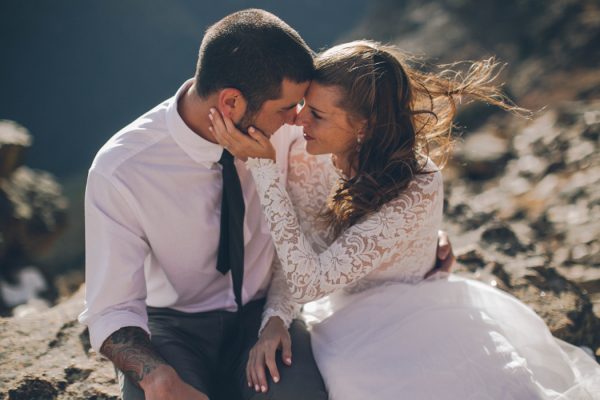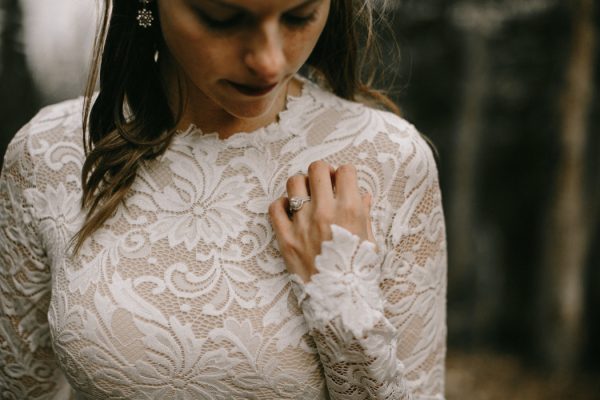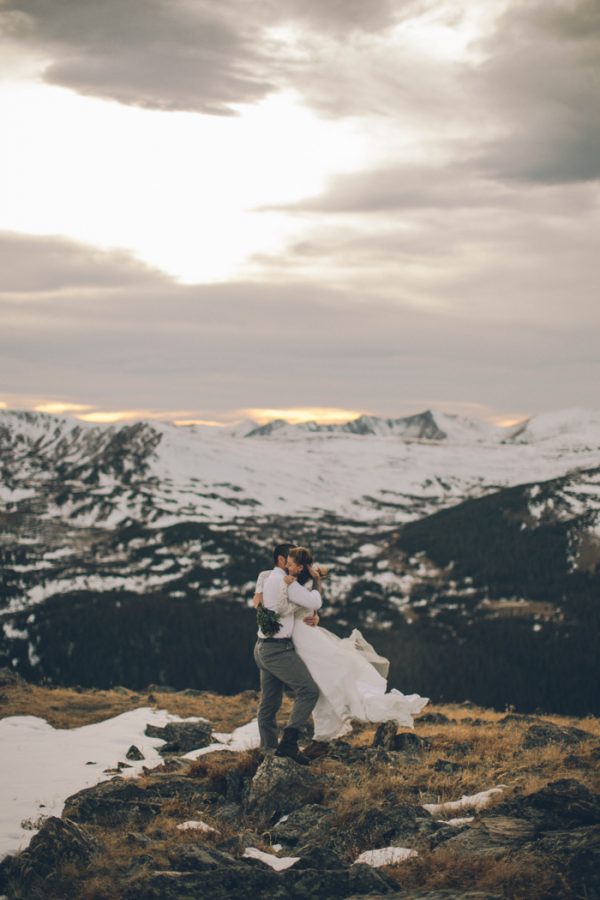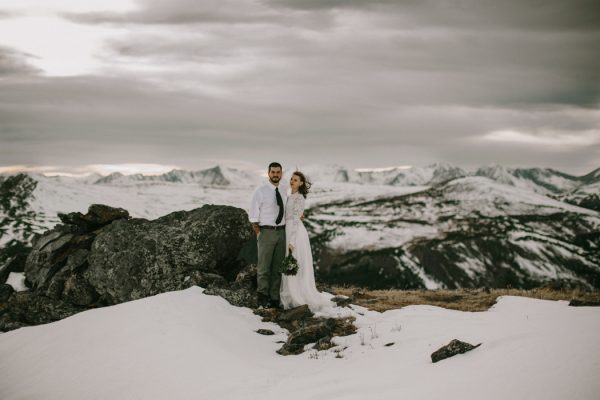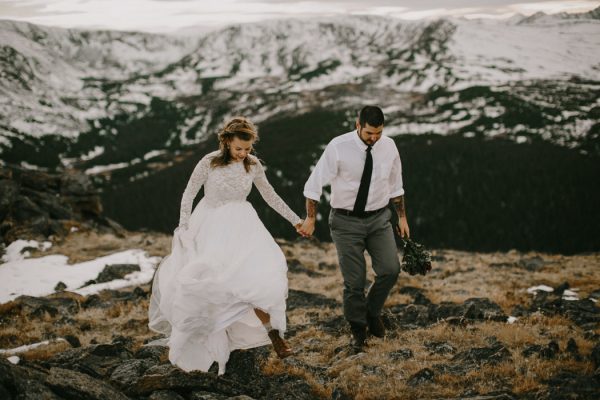 Congratulations to Jessica and Gabe, and a special thanks to Junebug member From The Daisies for sharing their elopement in Estes Park with us. Can't get enough of this elopement's effortlessly adventurous vibes? Then you've got to see this passionate and personal Tofino Beach elopement!