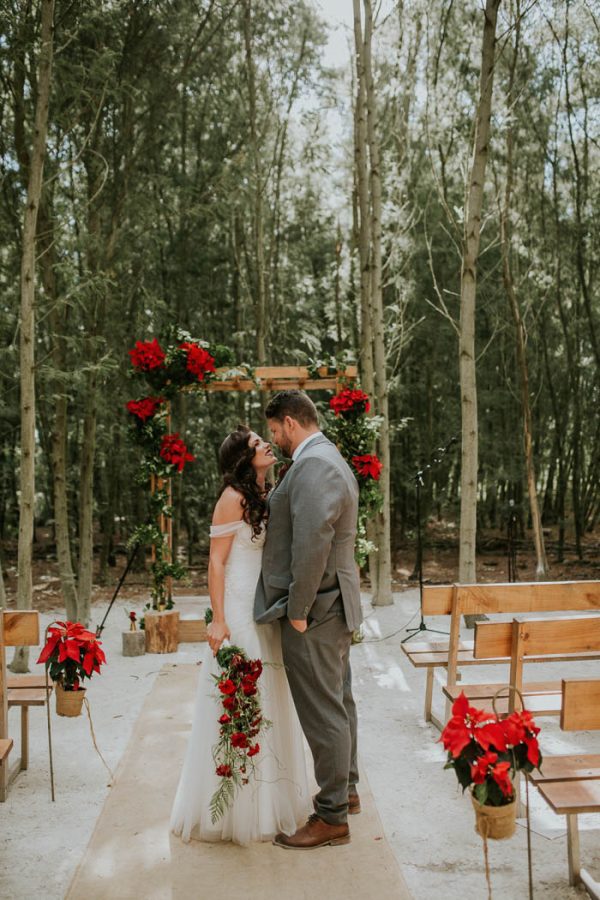 "Countryside" and "glam" are two words we don't typically see (or write) together, but Lidia and Arno's wedding at Die Woud made us realize just how magical that combination can be! The couple's goal was to allow the South African forest and countryside landscapes to shine as much as possible while incorporating glamorous, vintage-inspired elements into the rustic venue. They used minimal décor that included gold lanterns and votive candle holders, as well as hand-painted poems as alternatives to table numbers. Every detail, which Dearheart Photos captured beautifully, looked gorgeous alongside the bright red flowers they used in both the ceremony and reception spaces. As the finishing touch, the bride channeled old Hollywood glamour with an off-the-shoulder Charlotte Francina Designs gown, voluminous curls, and bold red lipstick. Her style couldn't have been more perfect for this incredible celebration!
The Couple:
Lidia and Arno
The Wedding:
Die Woud, Caledon, South Africa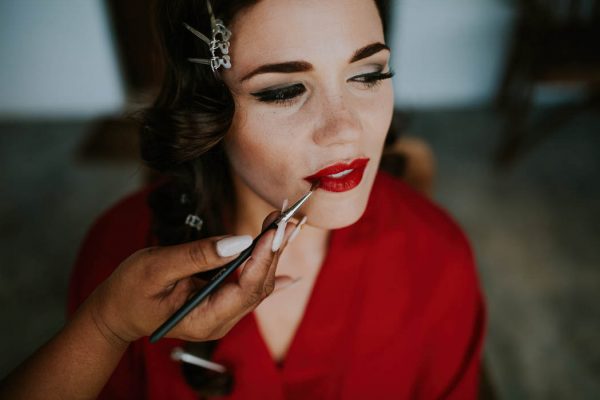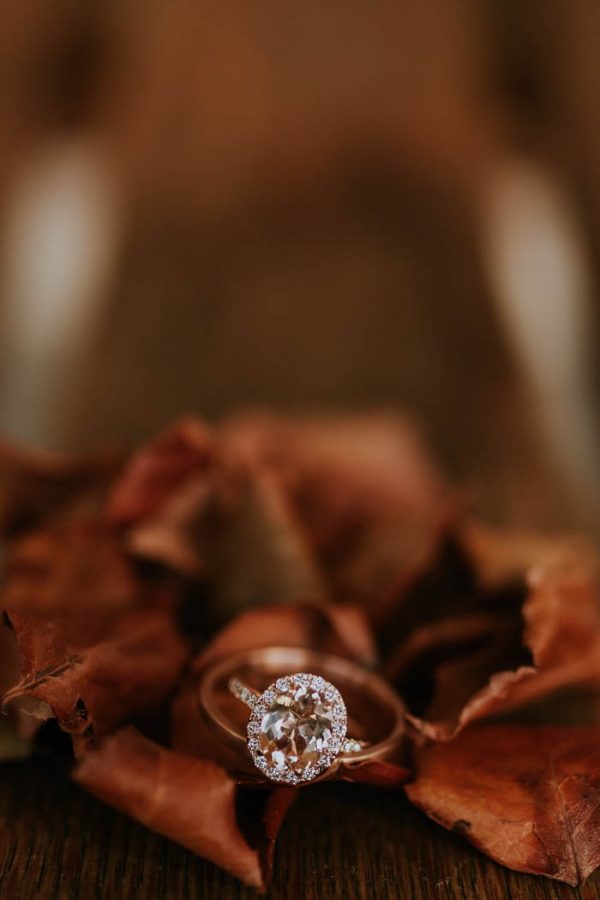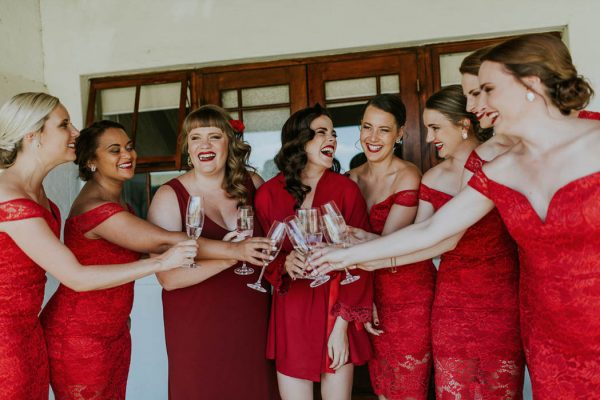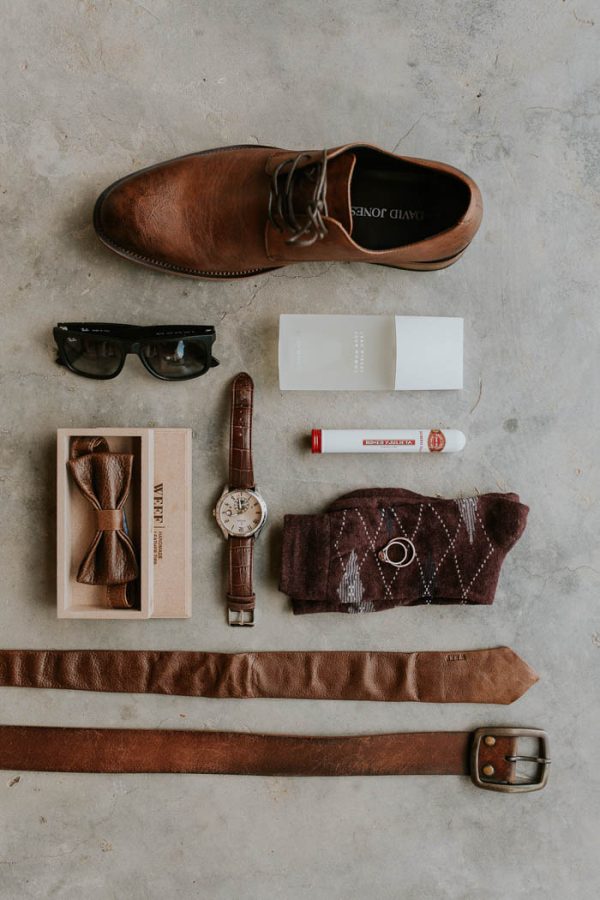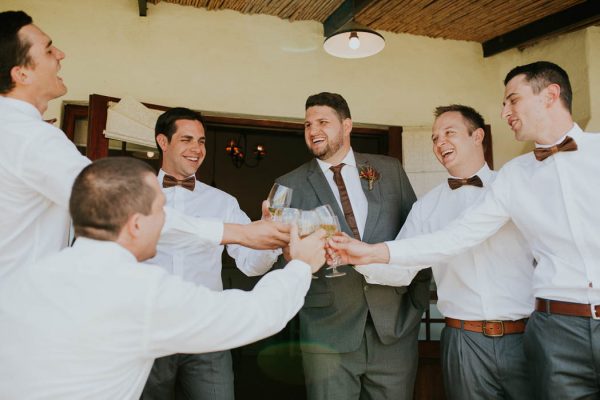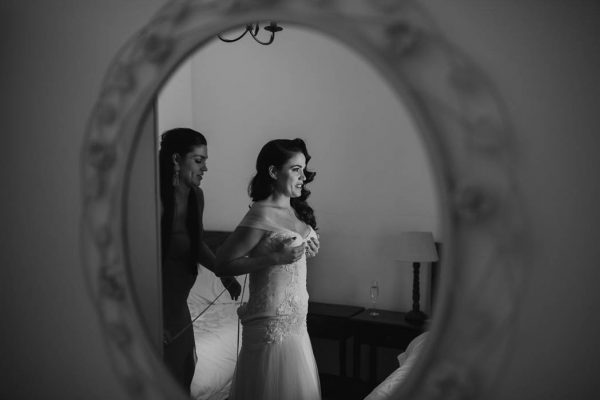 We were going for a vintage/Hollywood glam look. My wedding dress was made by one of my best friends, who obviously knows me very well. I felt that my personality came through in the dress. It was everything I wanted and more! She even made my earrings!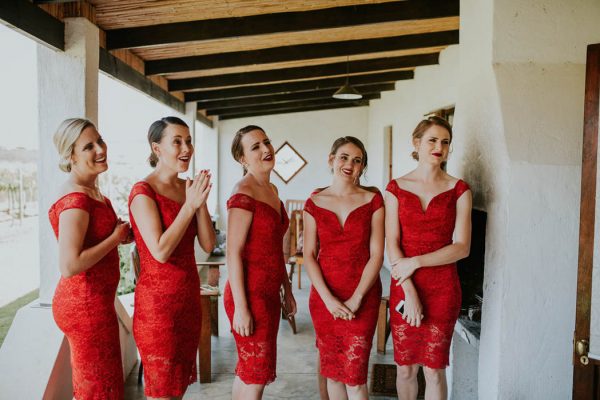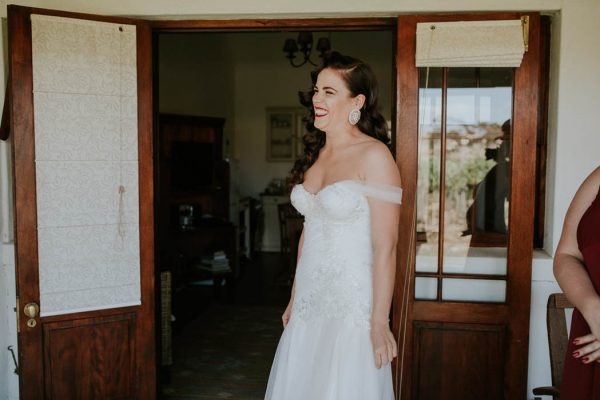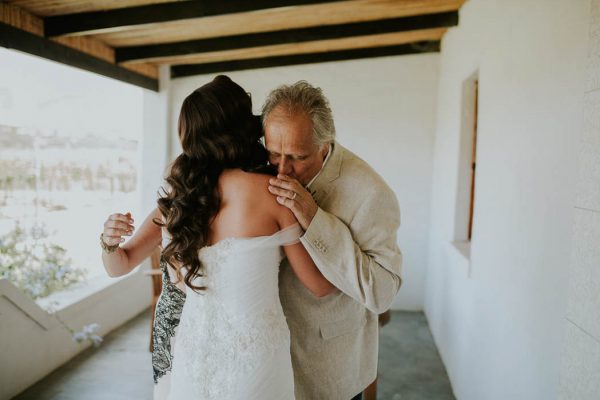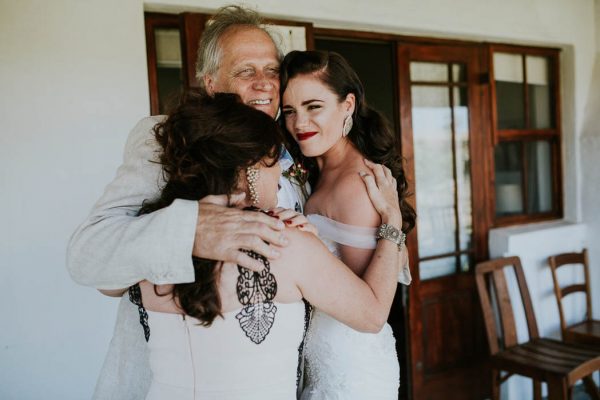 We both love the nature and always wanted to get married in a forest. We loved the idea of nature's beauty being the focus. The venue was perfect! It was rustic with a modern spin (the perfect combination between our personalities) and just what we wanted. When we first saw pictures of Die Woud, we both instantly fell in love and booked it right away. The glass tent for the reception gave it the perfect finish!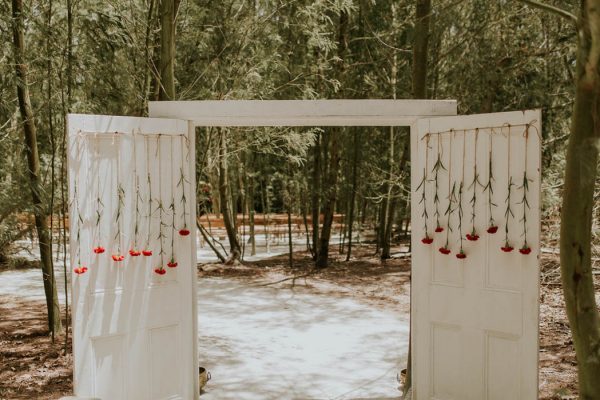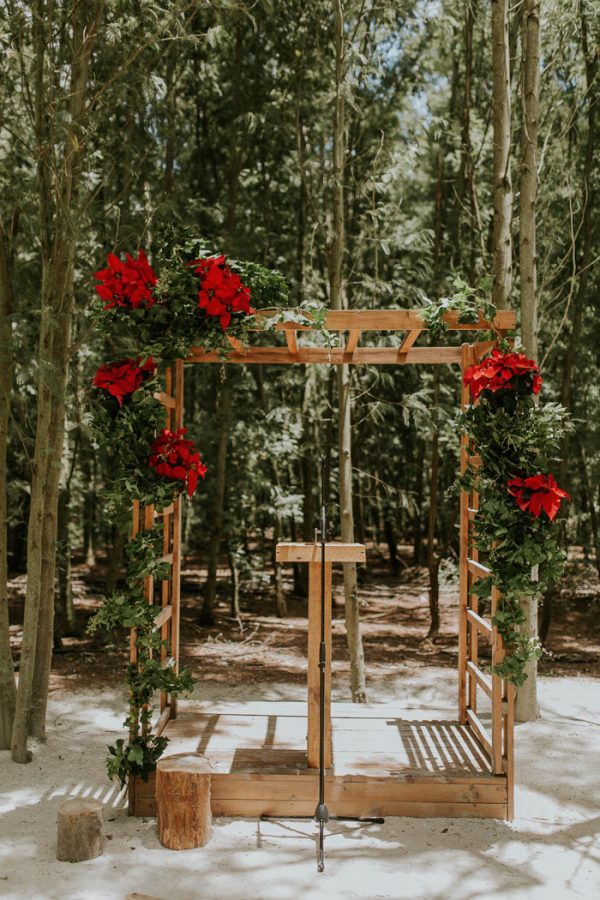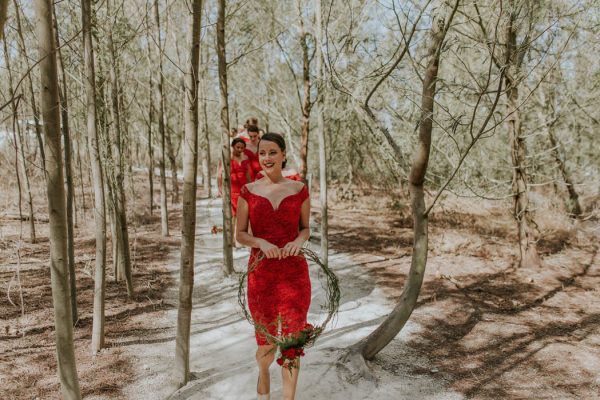 The processional song was "Fields of Gold" by Sting. We were serenaded by one of our dearest friends as the bridal party and bride came down the aisle. It was a wonderfully special moment. Ever since I was a little girl, I wanted to walk down the aisle on that song! The promise that comes through in the lyrics always resonated with me.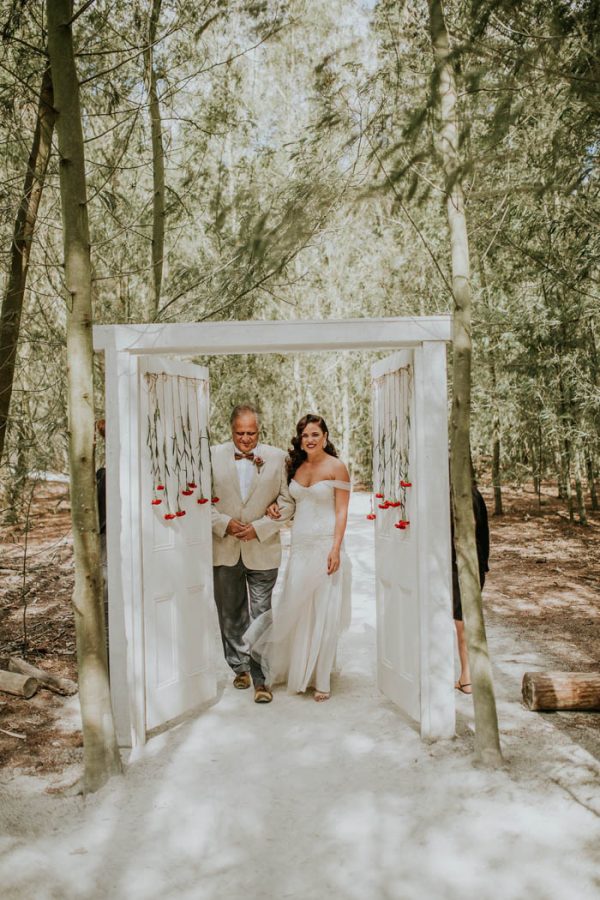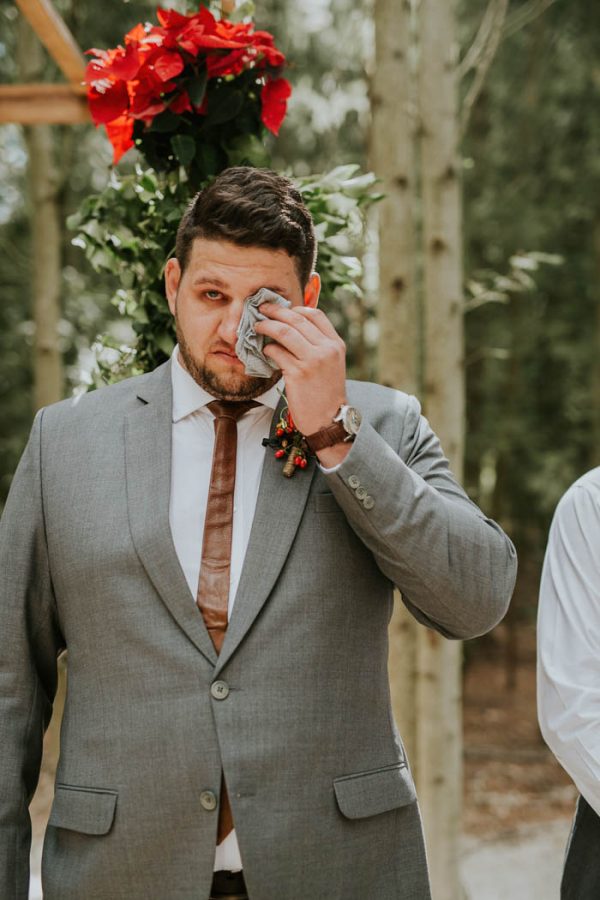 During the ceremony, we truly felt the peaceful presence of God. We were absolutely overwhelmed by the tangible love we could feel so strongly from our friends and family.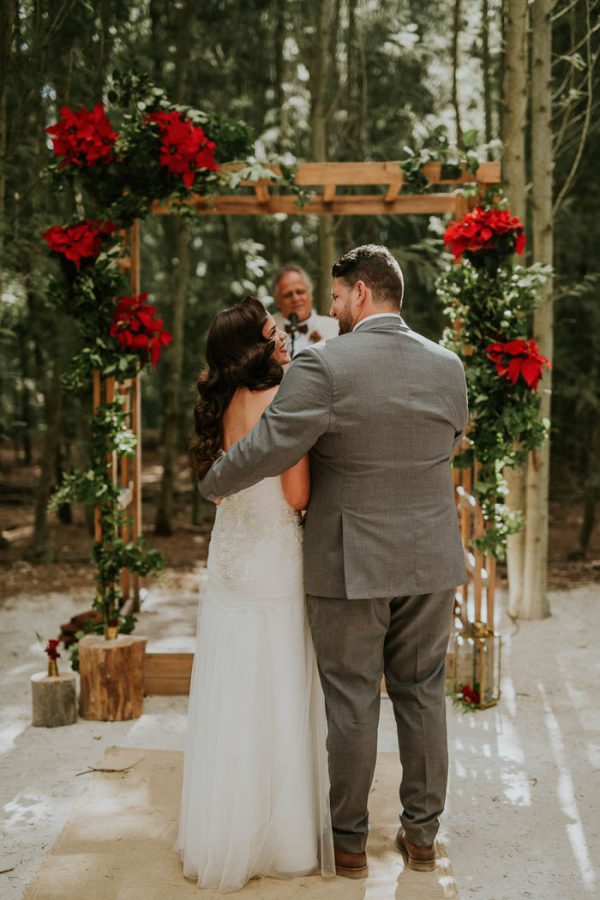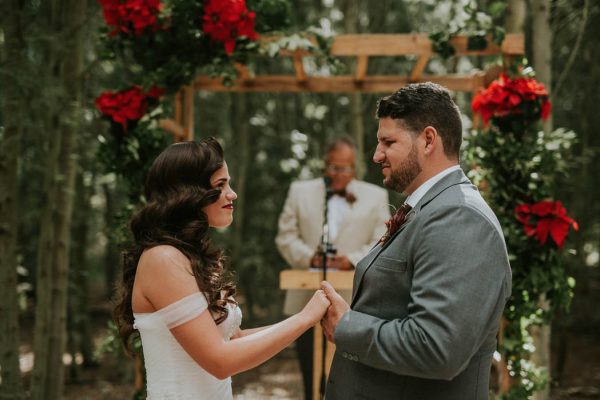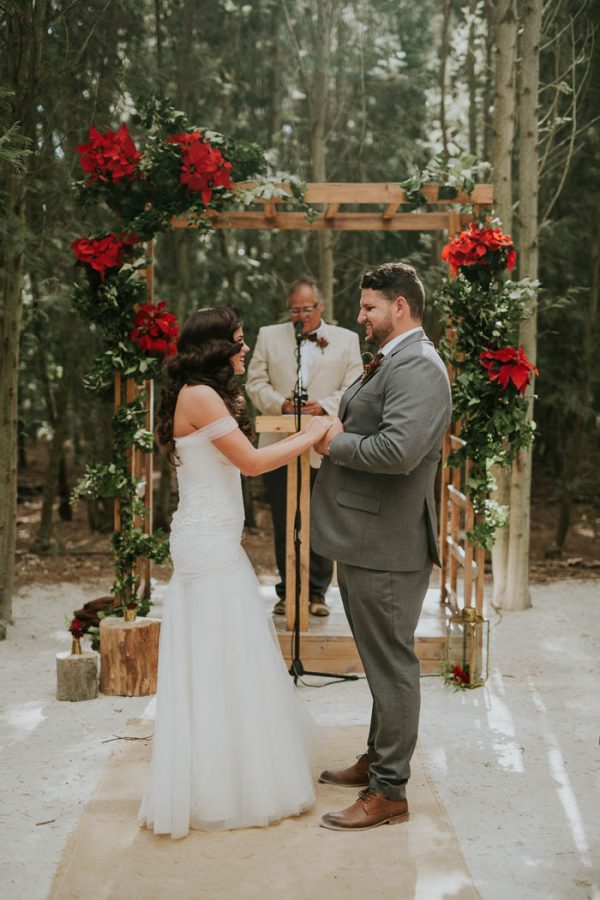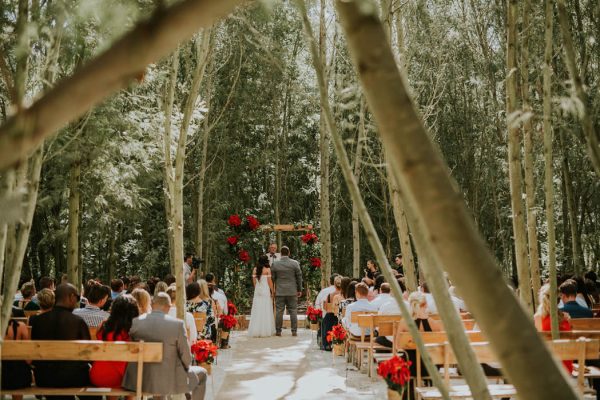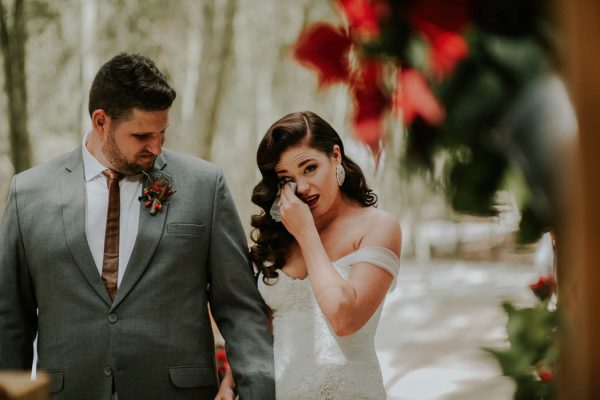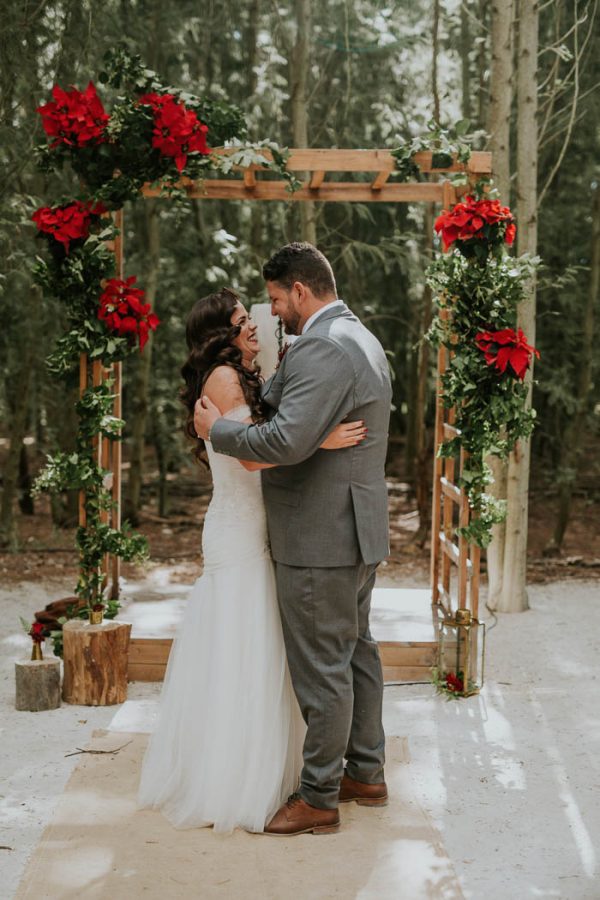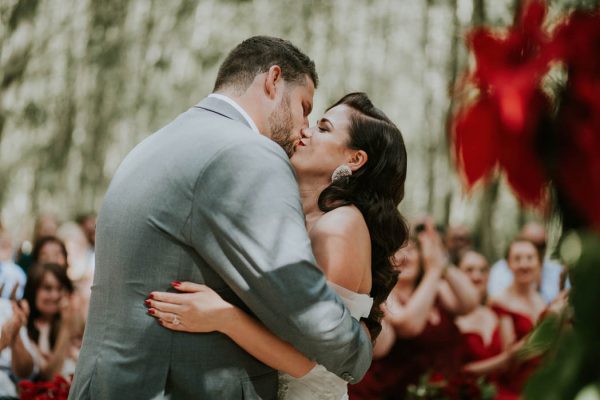 The recessional song was "Toe vind ek jou" by Karen Zoid and Francois Van Coke, who are two very well-known South African singers and songwriters. We both found real meaning in the lyrics.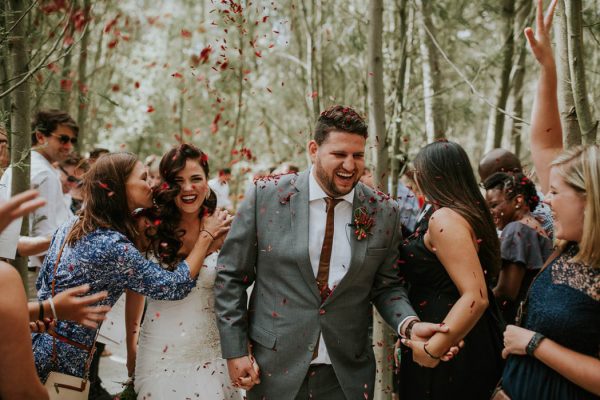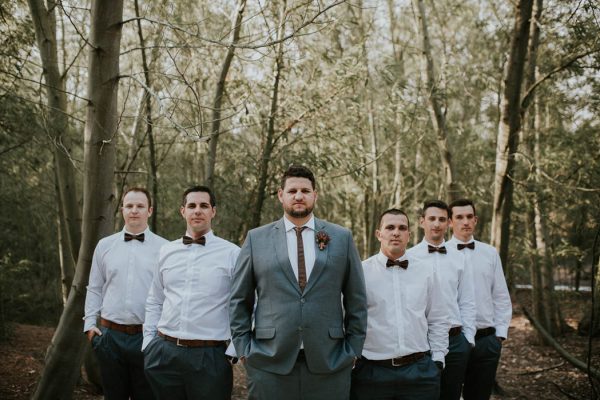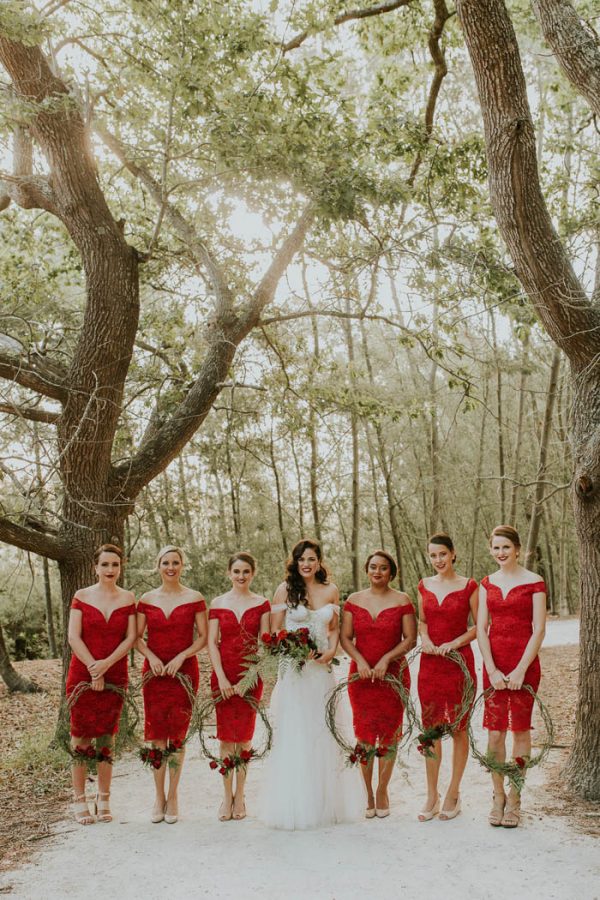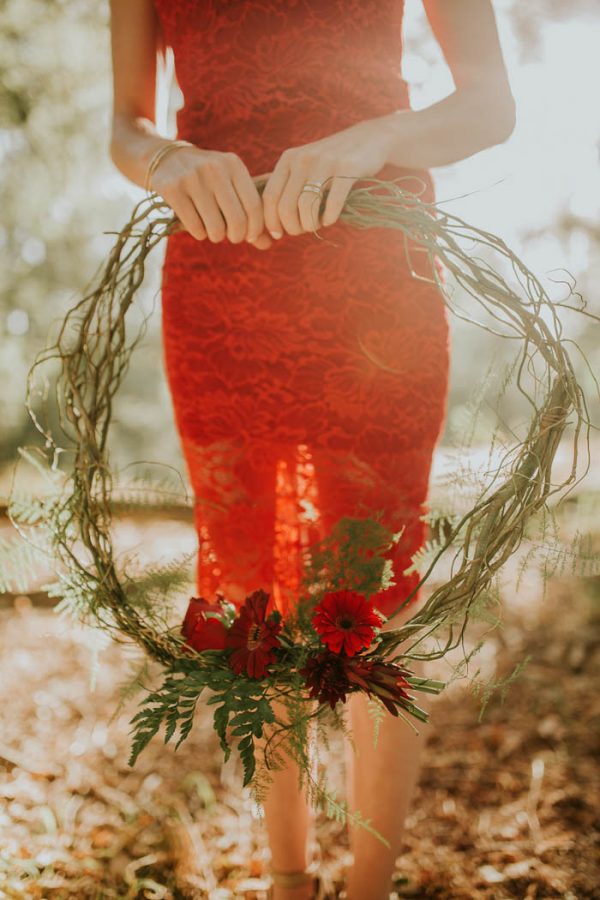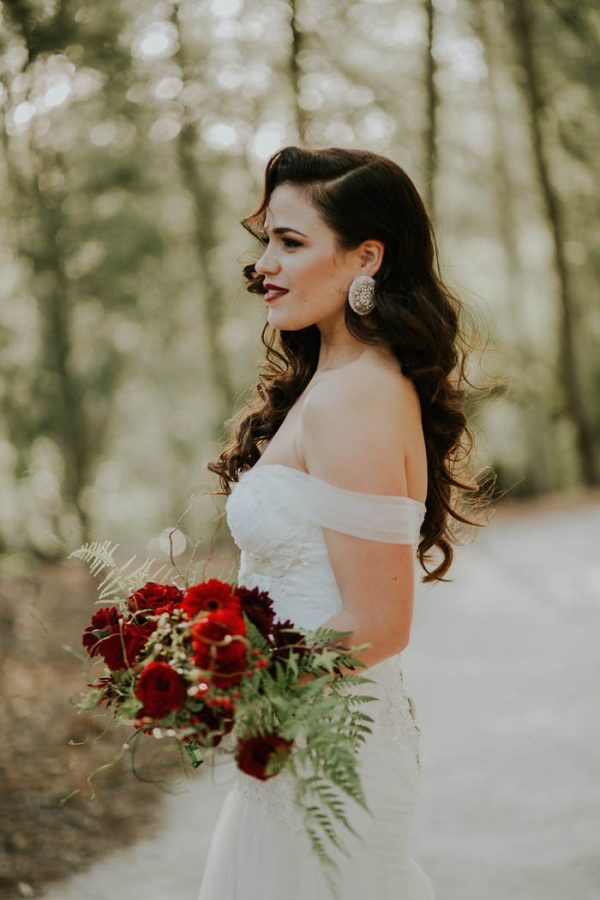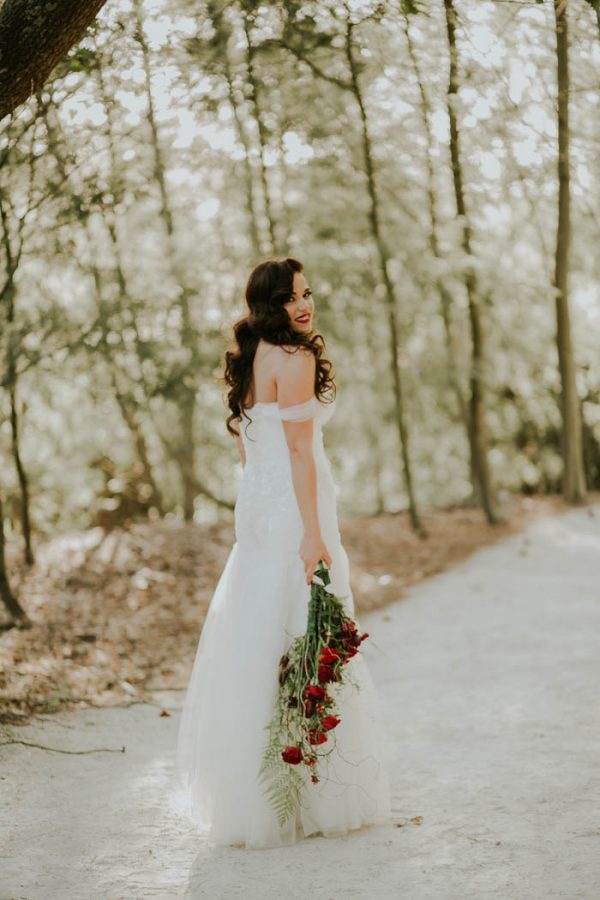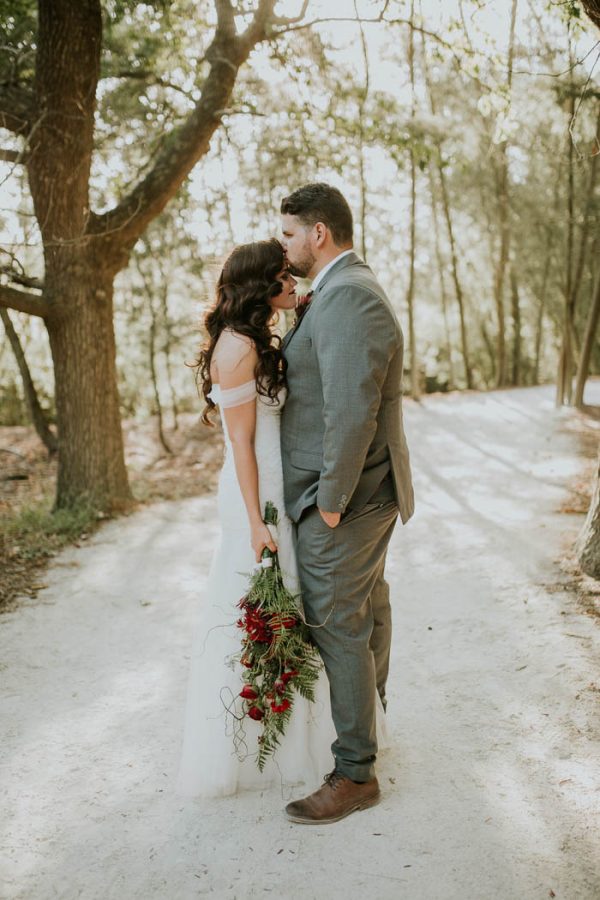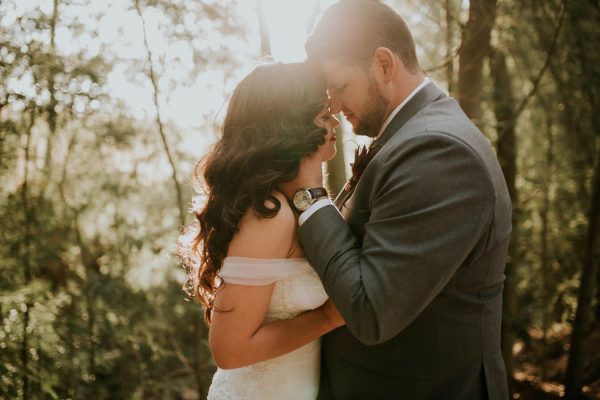 Remember that your wedding day is so much more than the dress, the flowers, the decor, and the food. It's literally the beginning of the rest of your life. The people you invite to your wedding are all witnesses to you and the person you love most in the world making the most important decision of your life. That's huge! Focus on that. Yes, of course things change and you might not still be in contact with every wedding guest 20 years down the line. But, for now, those are the people you chose. And you did that for a reason. Among them you'll find the friend you'll grow old with, the friend who will always make you laugh, and a friend that might be there for you when life gets really tough. Take them with you on your journey. You start telling your story from your wedding day. Focus on the experience. Breathe, feel, take it all in.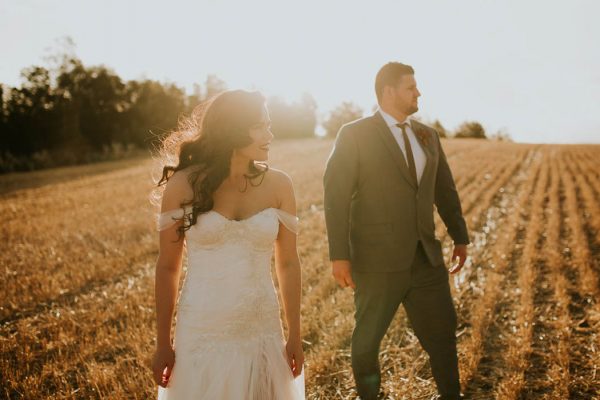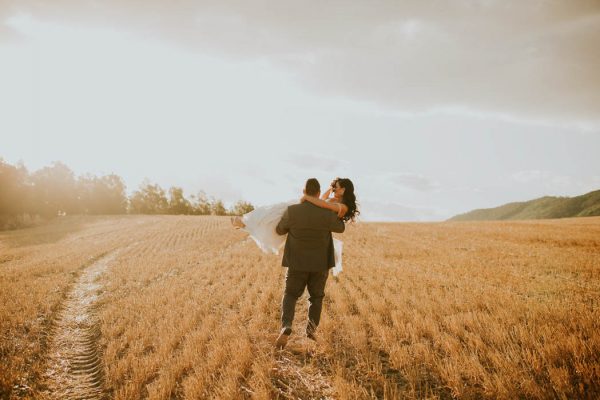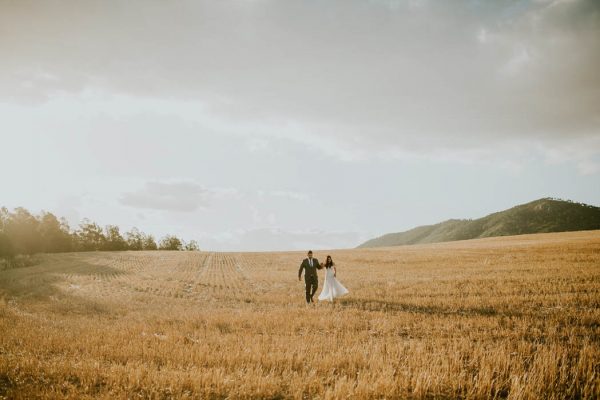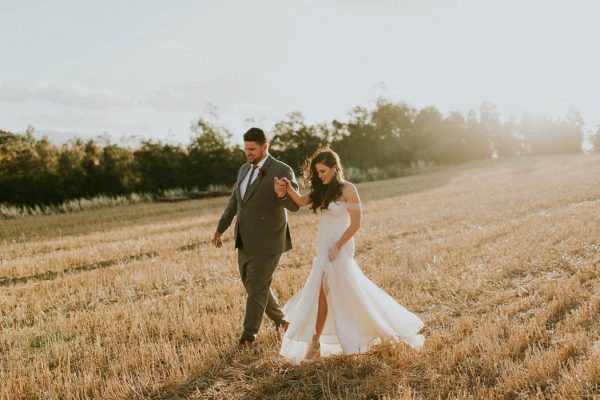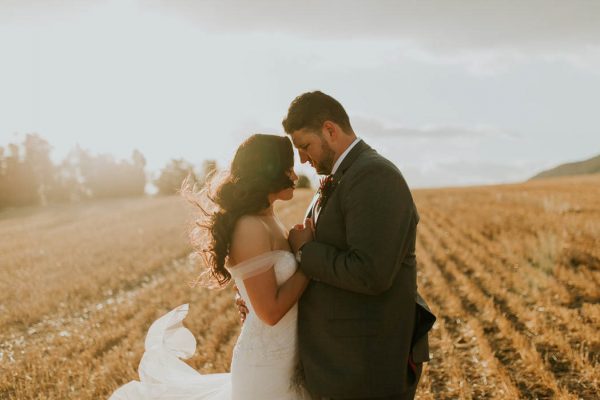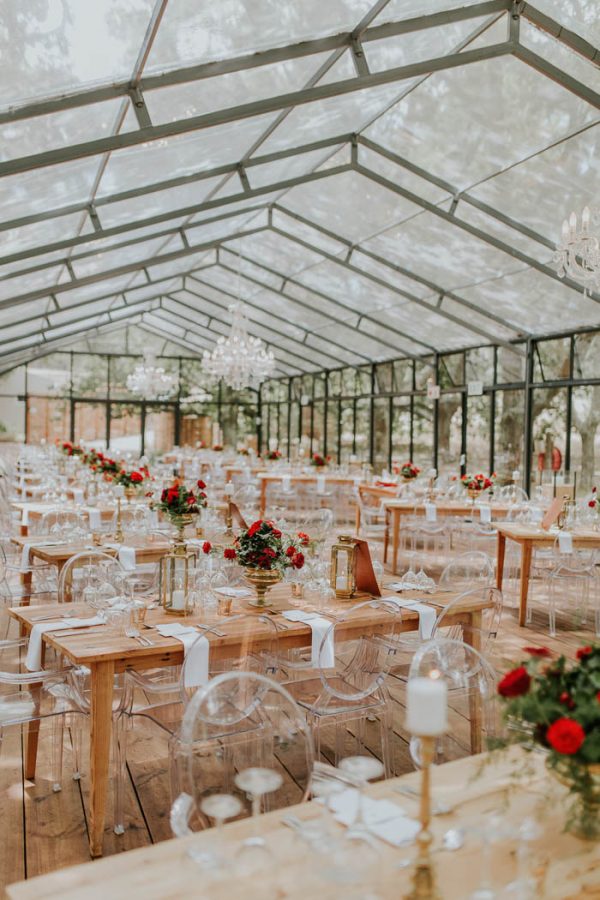 We were extremely blessed. Literally, ALL of our service providers and role players were close friends, except for the photographer (who also felt like a friend afterwards). It was the coming together of dear friends and family, sharing their talent with so much love and passion. It all came together beautifully. We have such deep appreciation for them.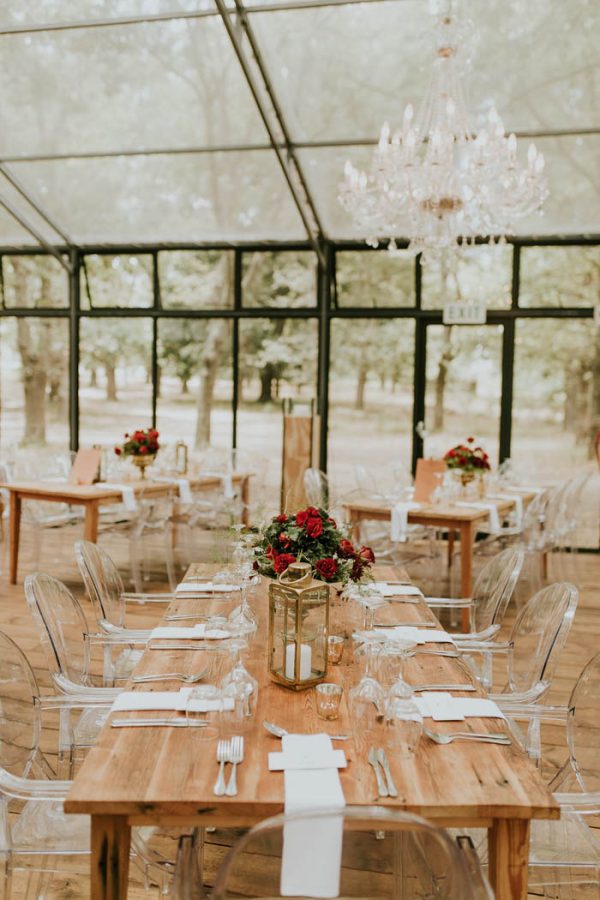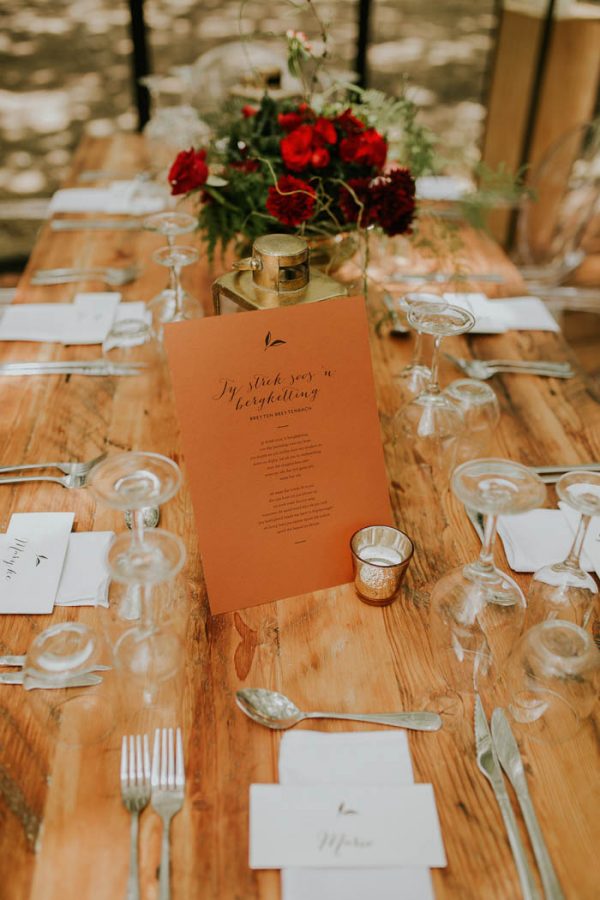 We gave personal letters to every guest instead of favors. We took the time to write a meaningful letter to every guest, as it was very important to us that they each know what they mean to us, why we appreciate and love them, and why we would like to not only celebrate with them, but actually have them in our lives, on our journey.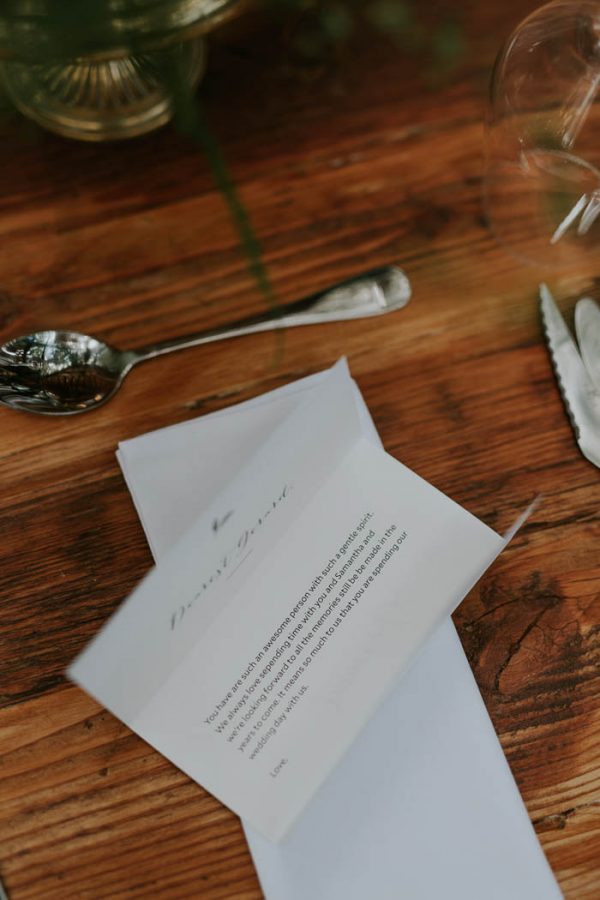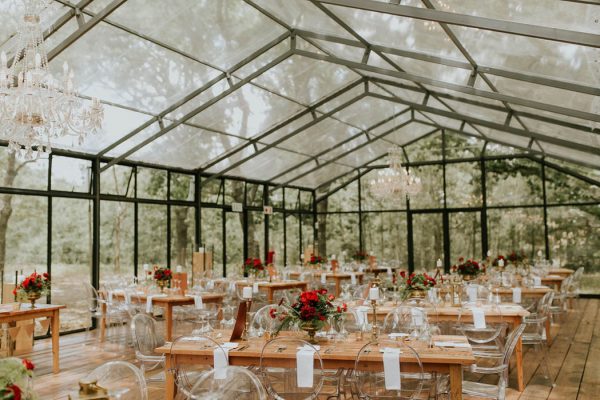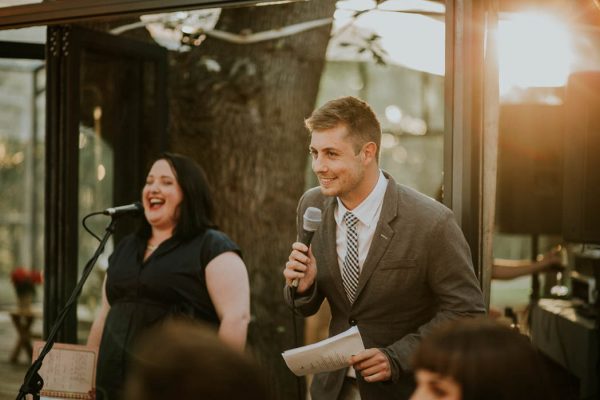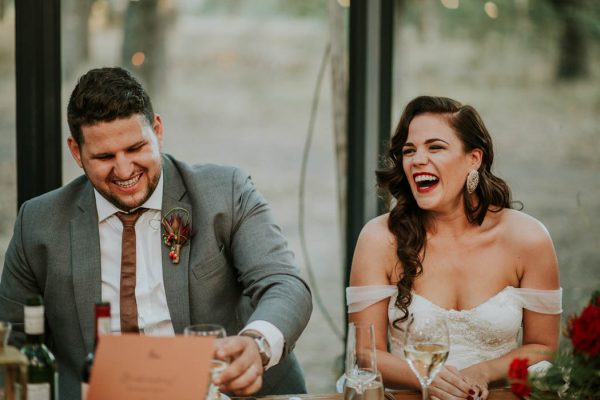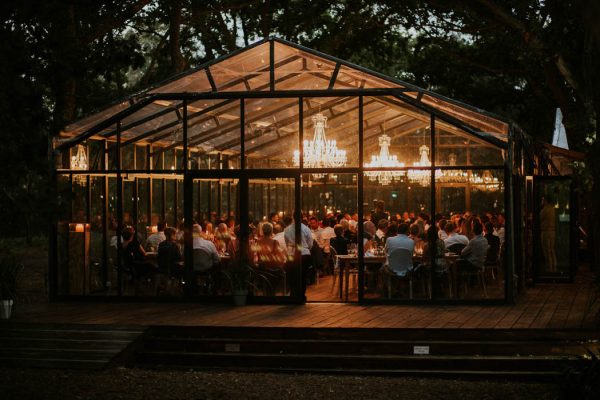 Our first dance song was "Romeo and Juliet" by Dire Straits. This song is very special to us. After dating for a month it started playing in the background one evening when we were out with friends. We started serenading each other and spontaneously started dancing. From the moment we got engaged we knew: this will be our song.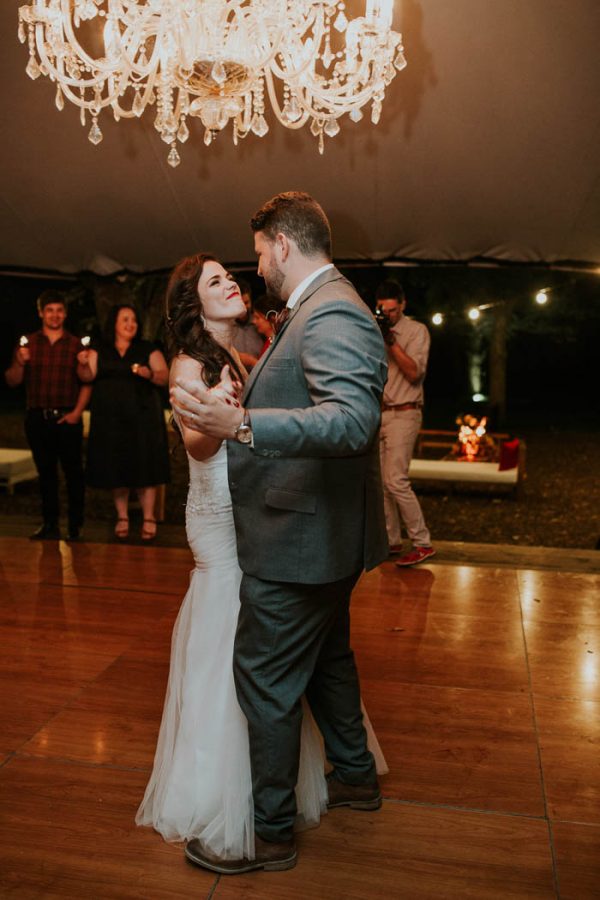 Our amazing bridal party surprised us with an incredible flashmob, which was epic!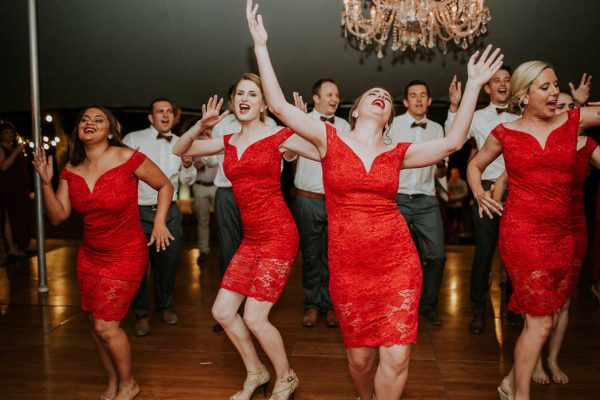 Congratulations to Lidia and Arno, and a special thanks to Dearheart Photos for sharing these gorgeous wedding photos with Junebug! If you're looking for ideas on how to incorporate glamorous elements into your wedding day bridal style, check out these 20 glamorous, ethereal, and elegant bridal hair accessories!