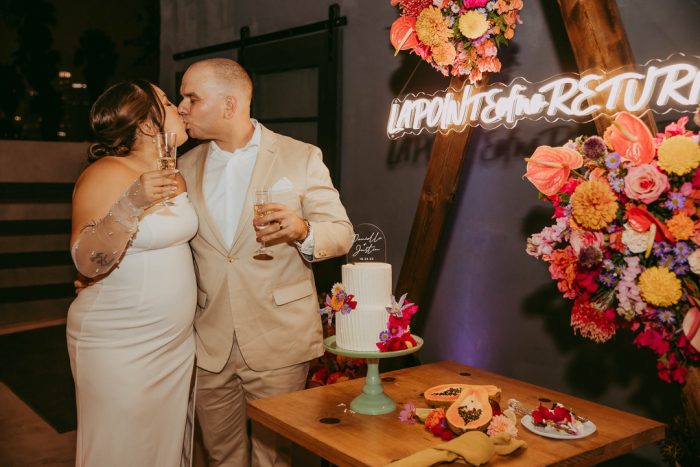 Danielle and Justin used their City Libre wedding to highlight talented wedding companies owned by women of color. From the vibrant tropical floral designs to the custom neon signs, this couple went above and beyond to prioritize and celebrate diversity in the wedding industry. On top of that, they were able to find the perfect women-owned businesses that would add personality and style to her wedding vision.
With the help of their dream team of vendors, the couple was able to curate a celebration full of color, texture, and fun party vibes without breaking the bank. They kicked off their day with a rooftop ceremony complete with a tropical floral arch and the Los Angeles skyline as the backdrop. Followed by the reception, guests dined al fresco style at tables decorated with unique flowers and fruit accents and enjoyed Filipino food truck cuisine along with delicious seafood.
And while the decor might be hard to top, the lovebirds didn't skip a beat when it came to their wedding fashion. The bride rocked a sleeveless gown with a pearl studded veil and manicure to match while the groom wore a fresh tan and white suit.
With a little research, patience, and genuine connection with your vendors, creating your dream wedding within a modest budget is more than possible! Thank you to Next Adventure Photography for capturing all of the gorgeous moments of Danielle and Justin's LA "I do's". Keep scrolling for more modern and colorful wedding inspiration.
The Couple:
Danielle and Justin
The Wedding:
City Libre, Los Angeles, California, United States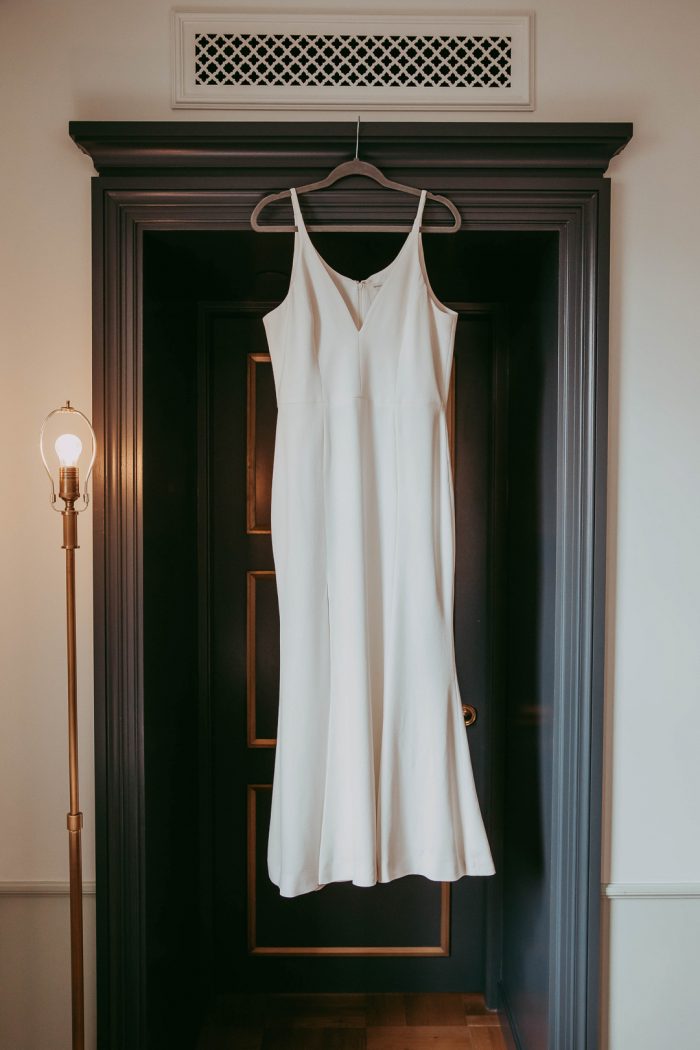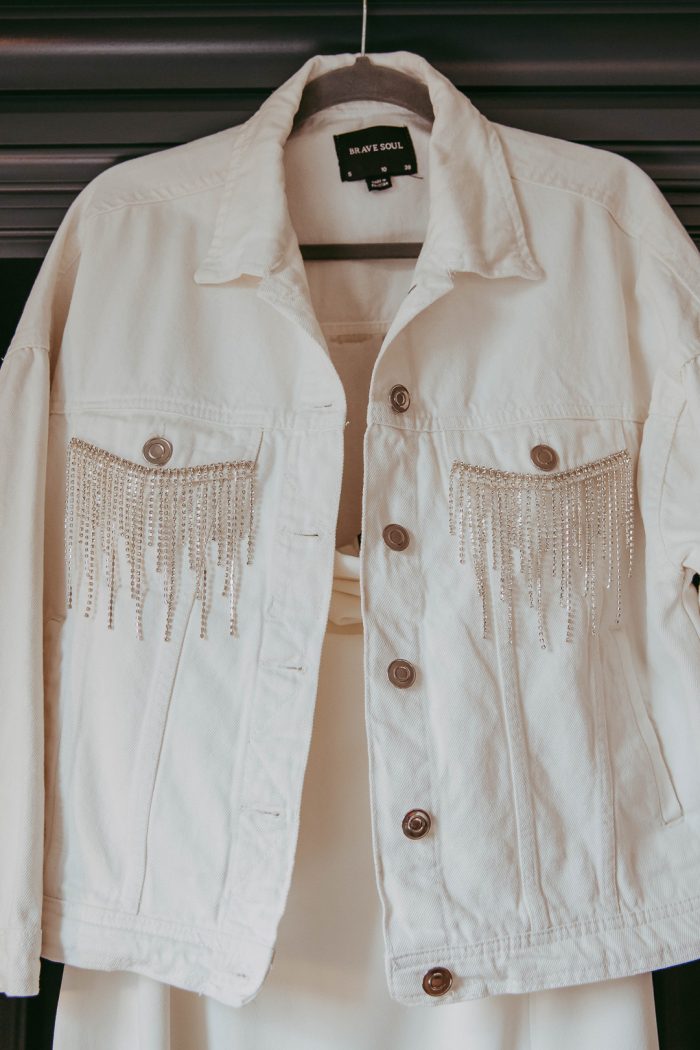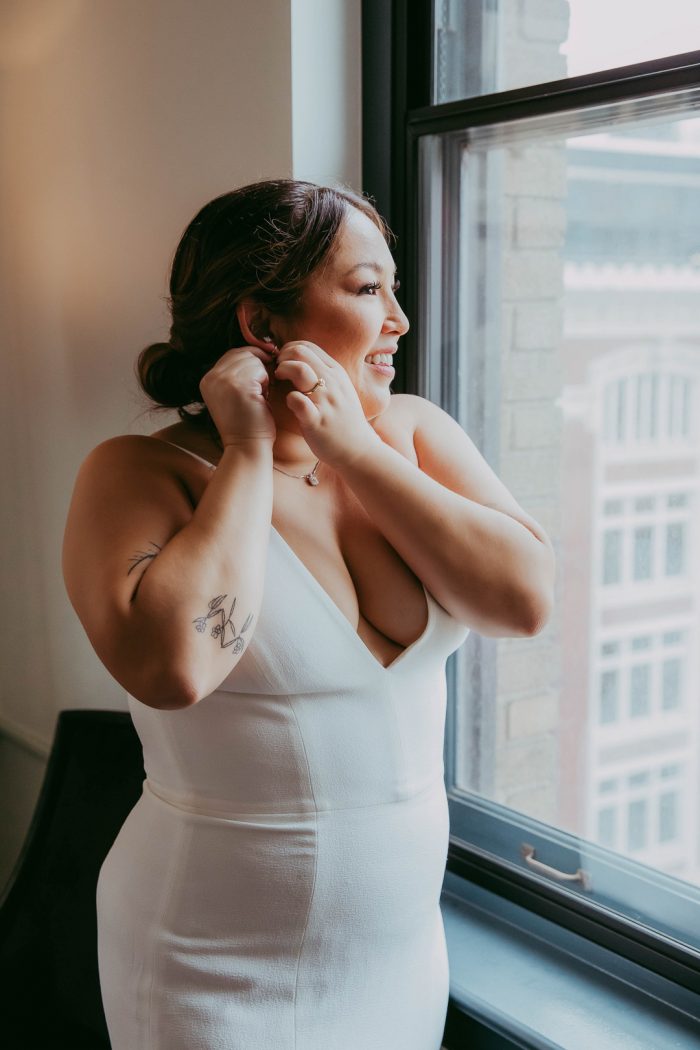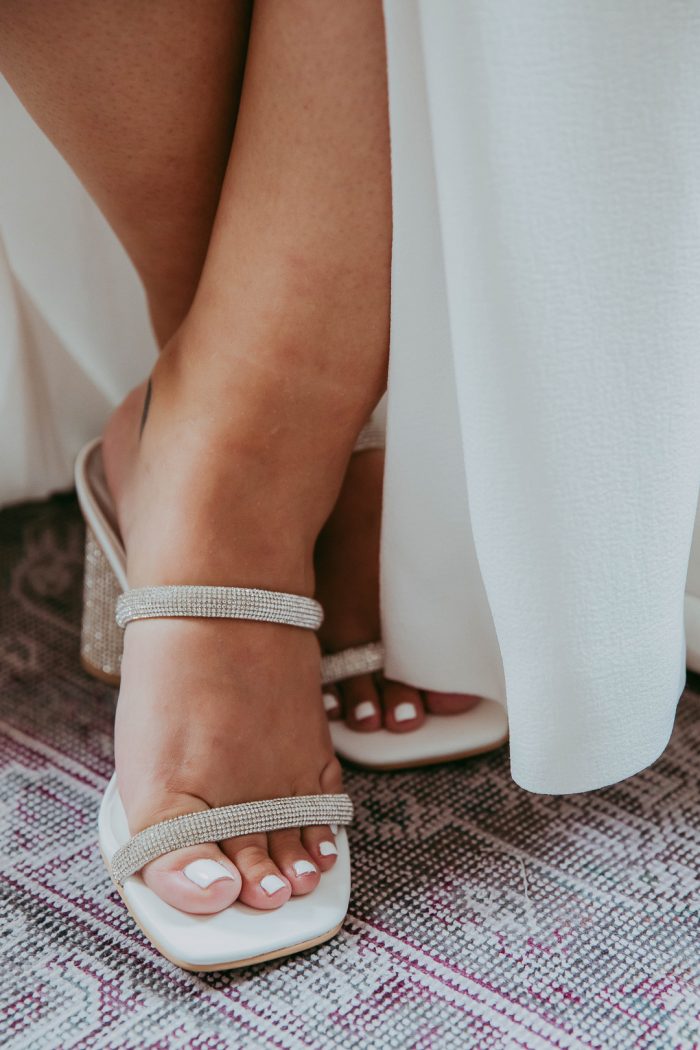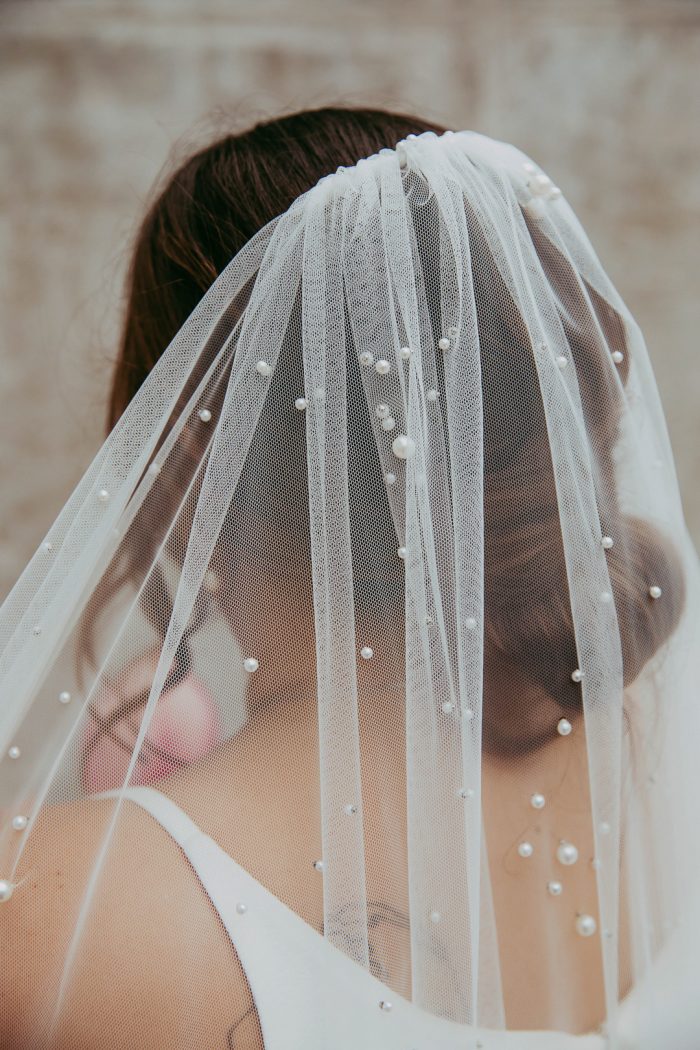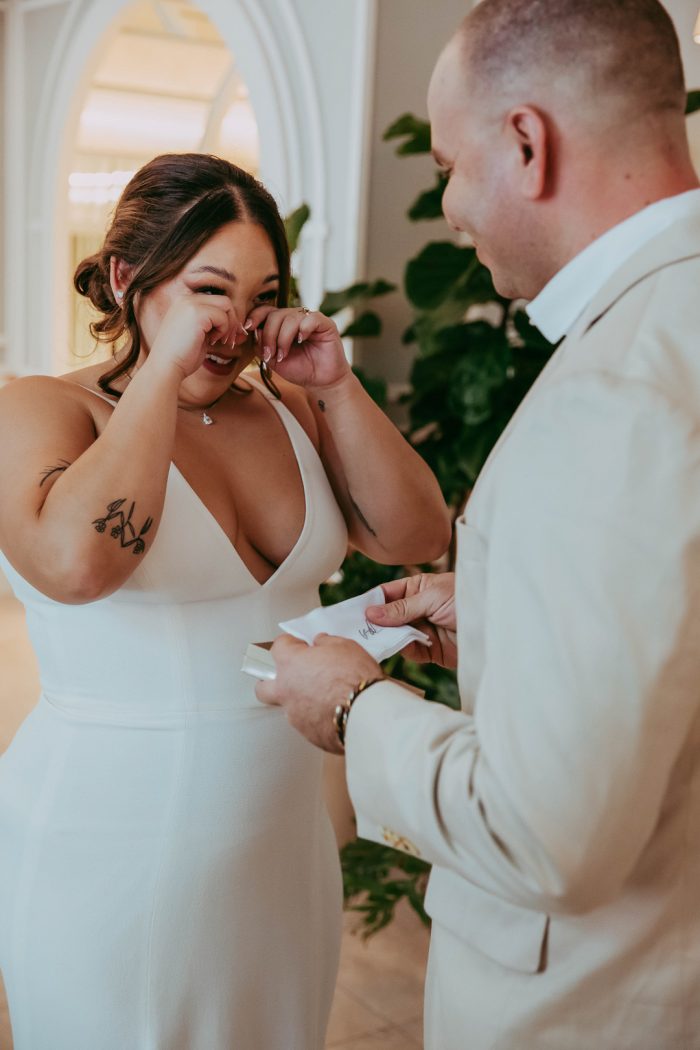 What Aspects of Your City Libre Wedding Are You Most Proud Of?
At the onset of my wedding planning journey, I decided I was going to make a conscious effort to hire as many vendors as I could, owned by women of color. I think I did pretty well, but it was no easy feat. Although to many, the wedding industry is thought to be a "woman's field", I realized that there was still a big gap when it comes to the diversity of industry vendors. I'm proud I was able to really do my research and source an eclectic set of vendors who I was able to trust to execute my vision.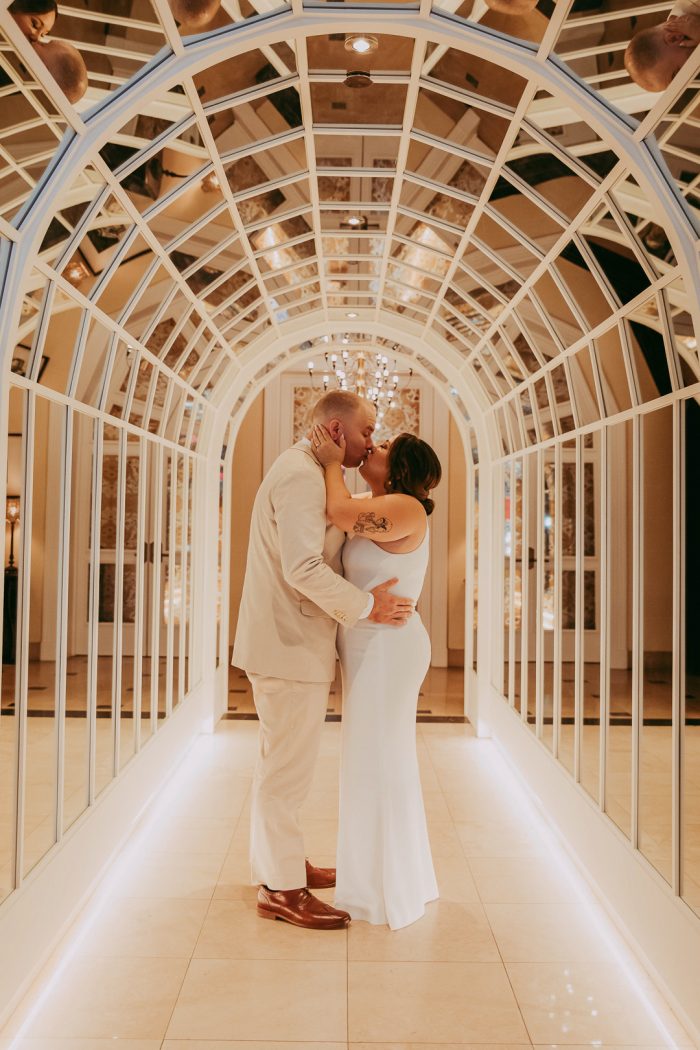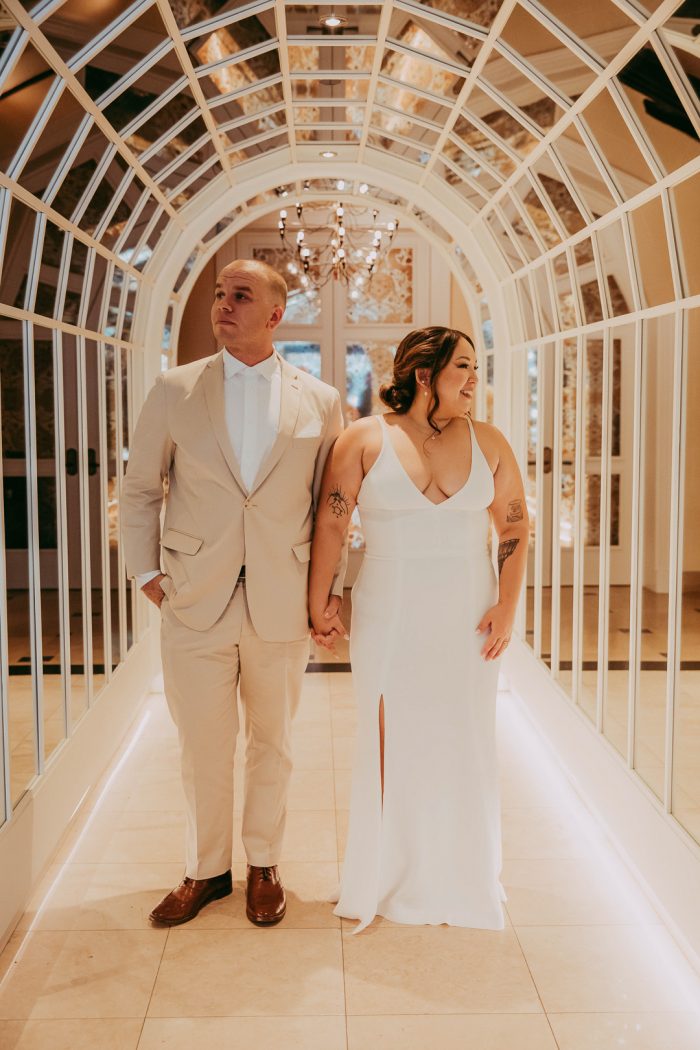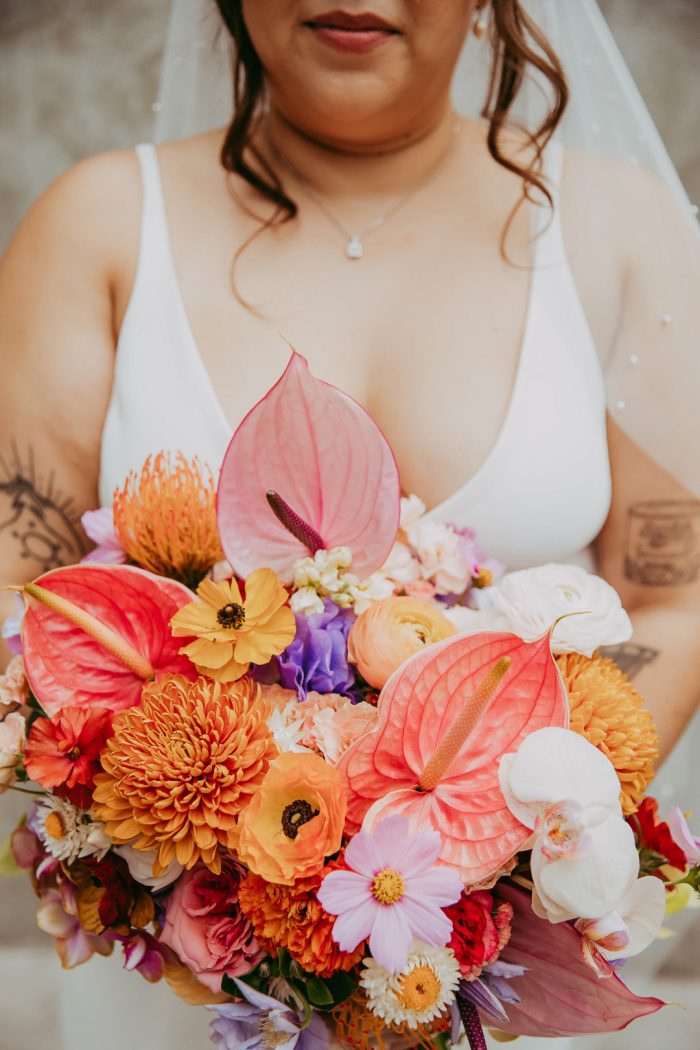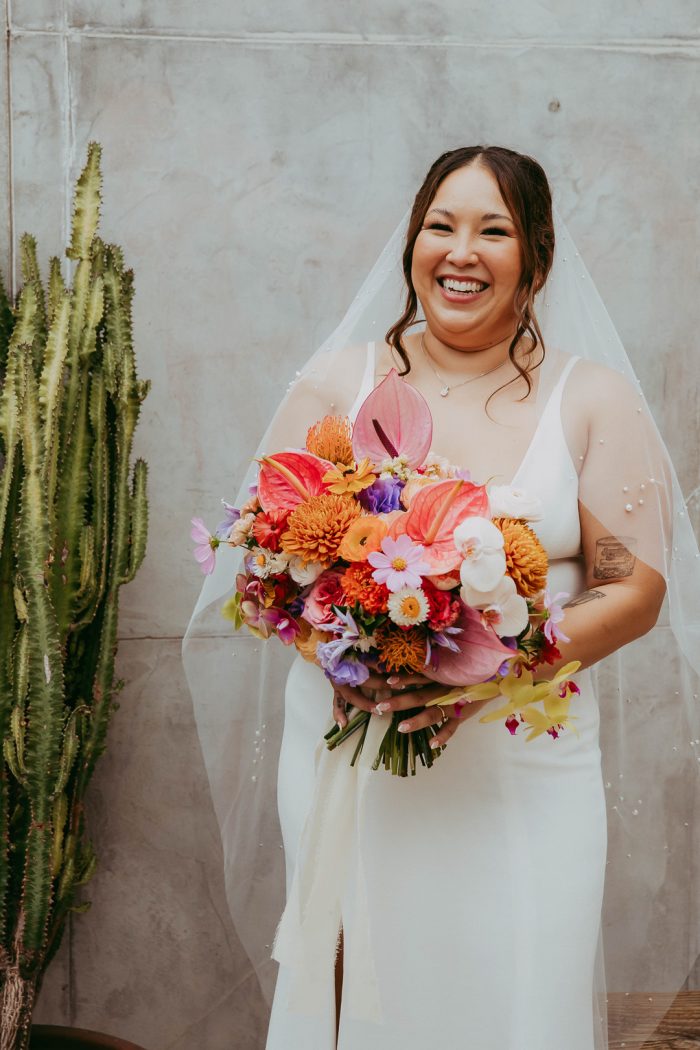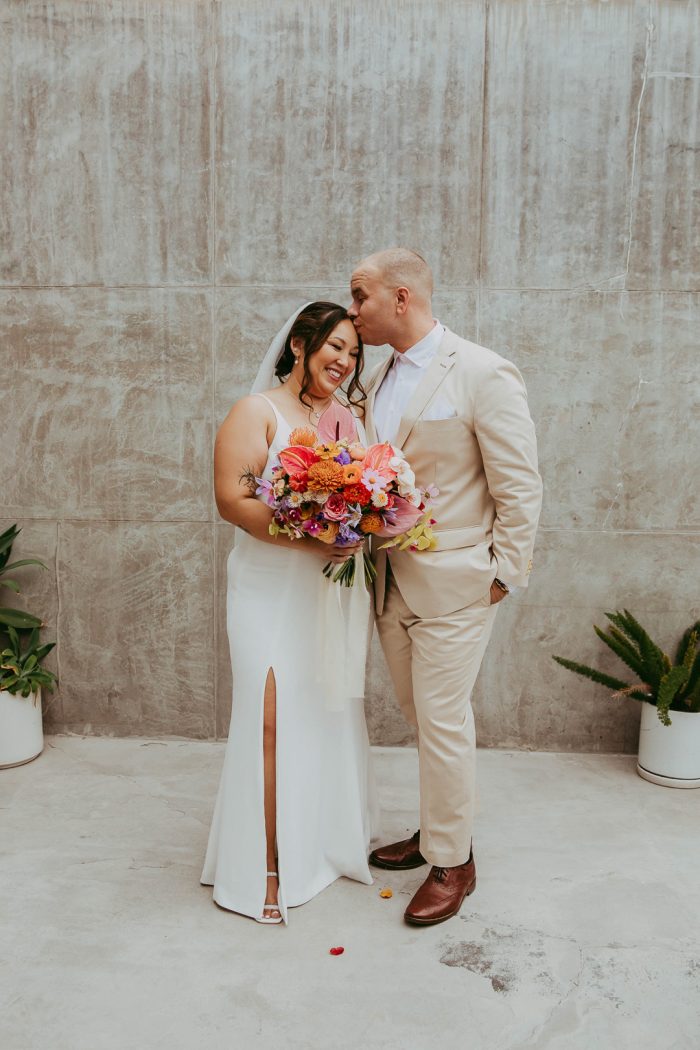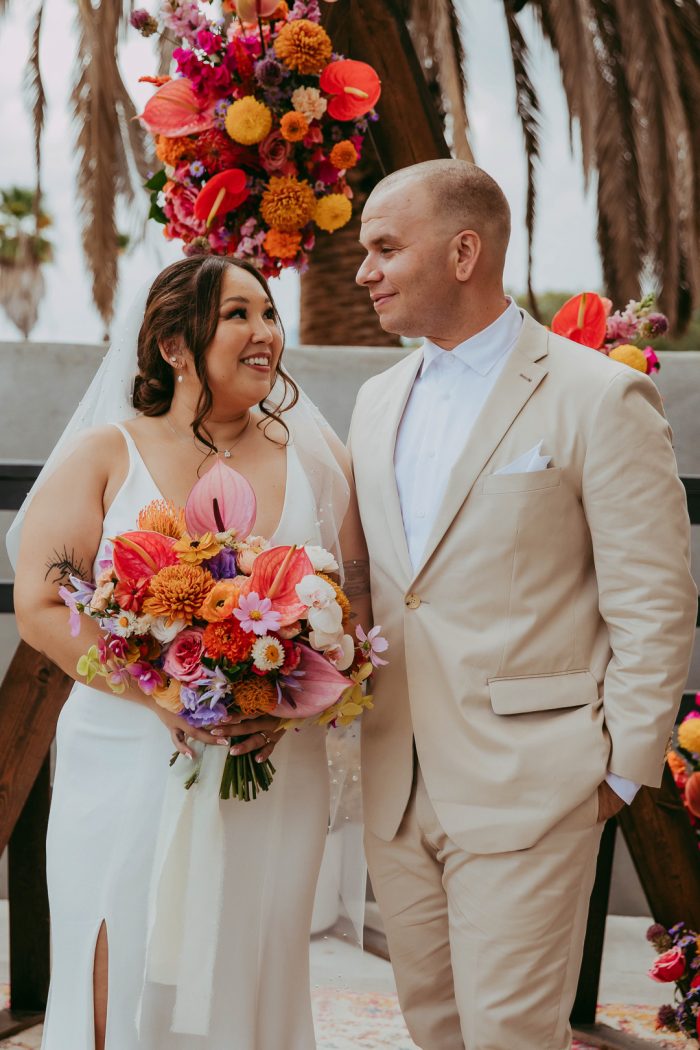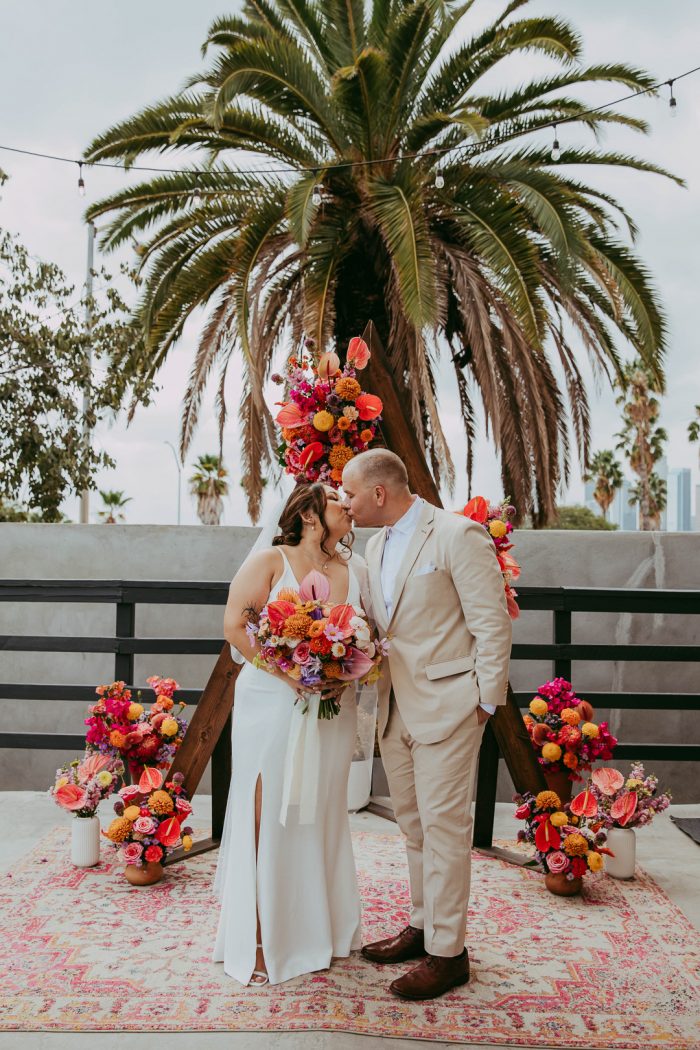 Wedding Planning Advice From The Couple
For any brides out there overwhelmed with choosing a vendor, I've been there! I made it a point to try to hire as many women of color-owned businesses as I could, which at times was also a struggle. But don't worry – the right vendor for you is out there, as long as you're willing to do the research – cast a wide net. Word-of-mouth recommendations are always a good start. Ultimately, it is personality and professionalism that must go hand in hand when finding a vendor you can trust to execute on your wedding day.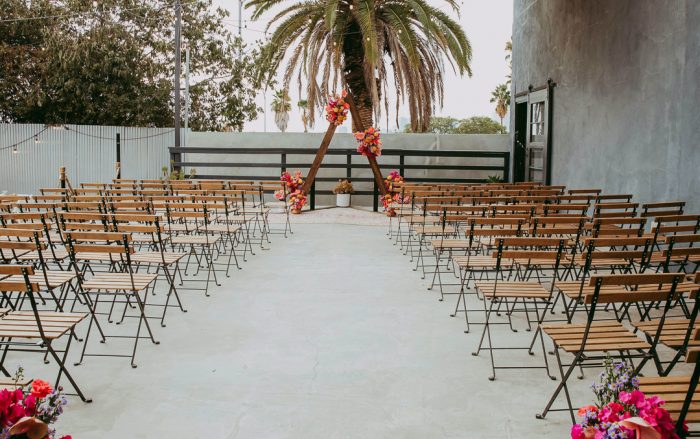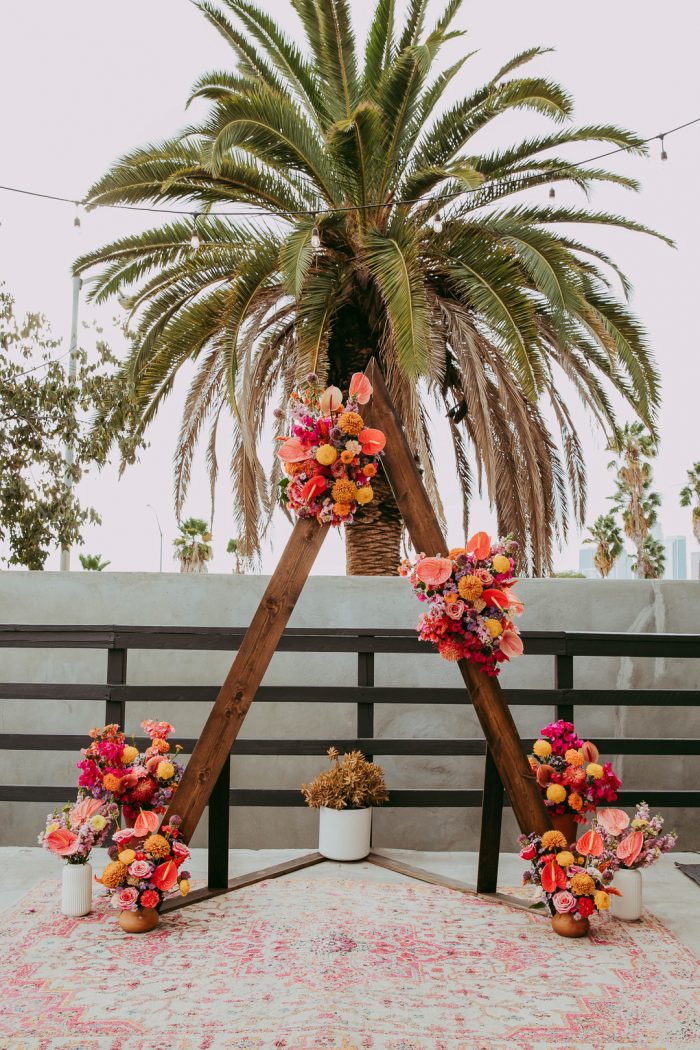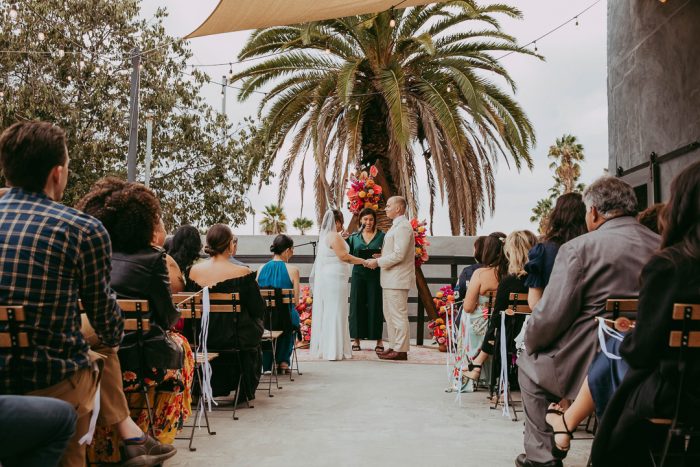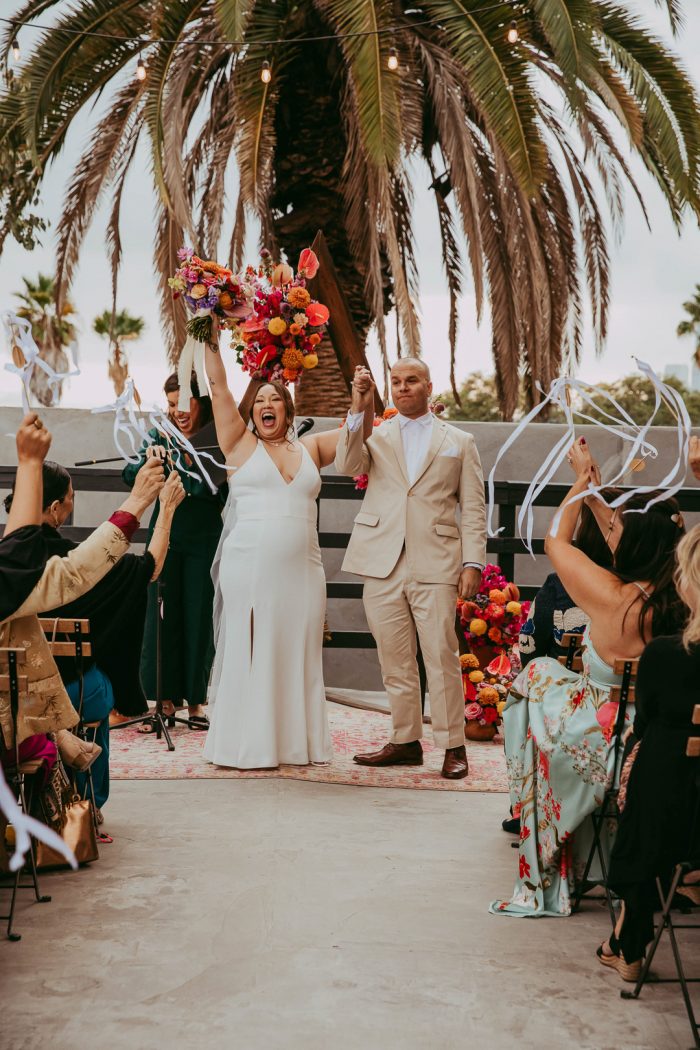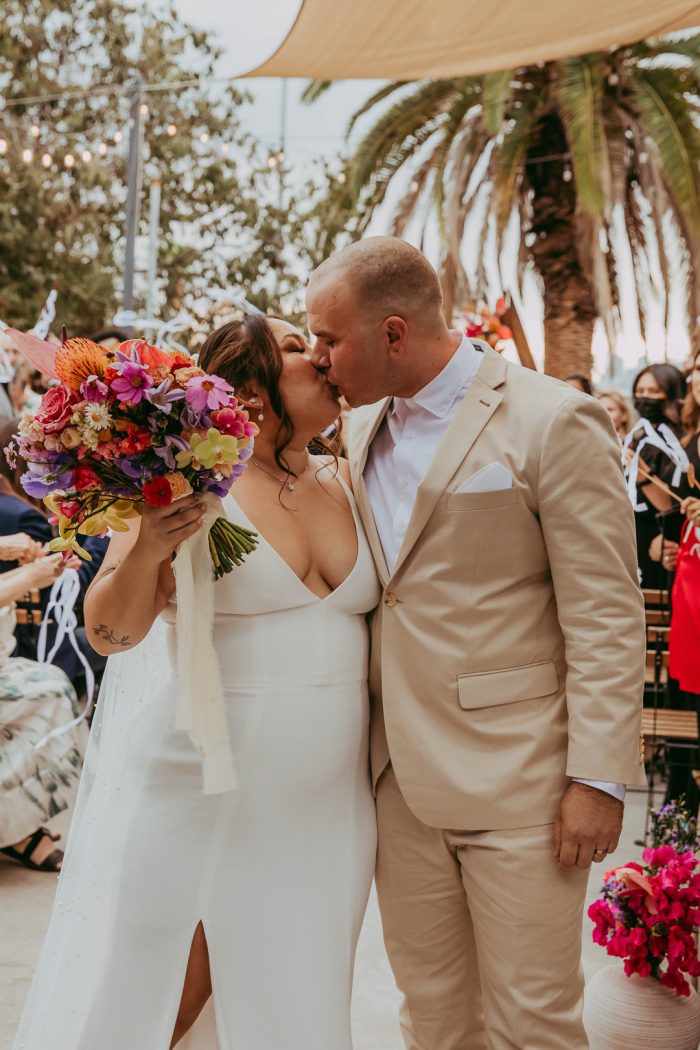 A Fun and Inclusive Menu Was a Priority
Food was such an important component to us because there's nothing worse than bad food at a wedding. However, because we had a handful of guests with dietary restrictions, we wanted to make sure there were vegetarian and pescatarian options. We were able to secure two amazing vendors – White Rabbit Food Truck, which offered Filipino fusion food, as well as Billionaire Burger Boyz, which offered Cajun-style burgers and seafood. The food was fantastic and we are so happy with how well both food trucks were received by our guests.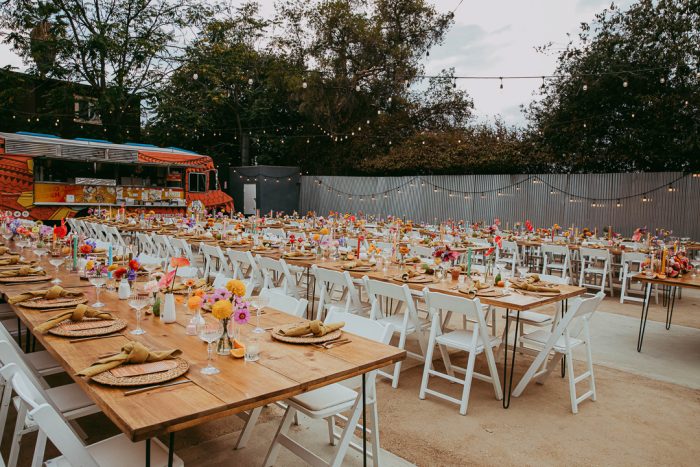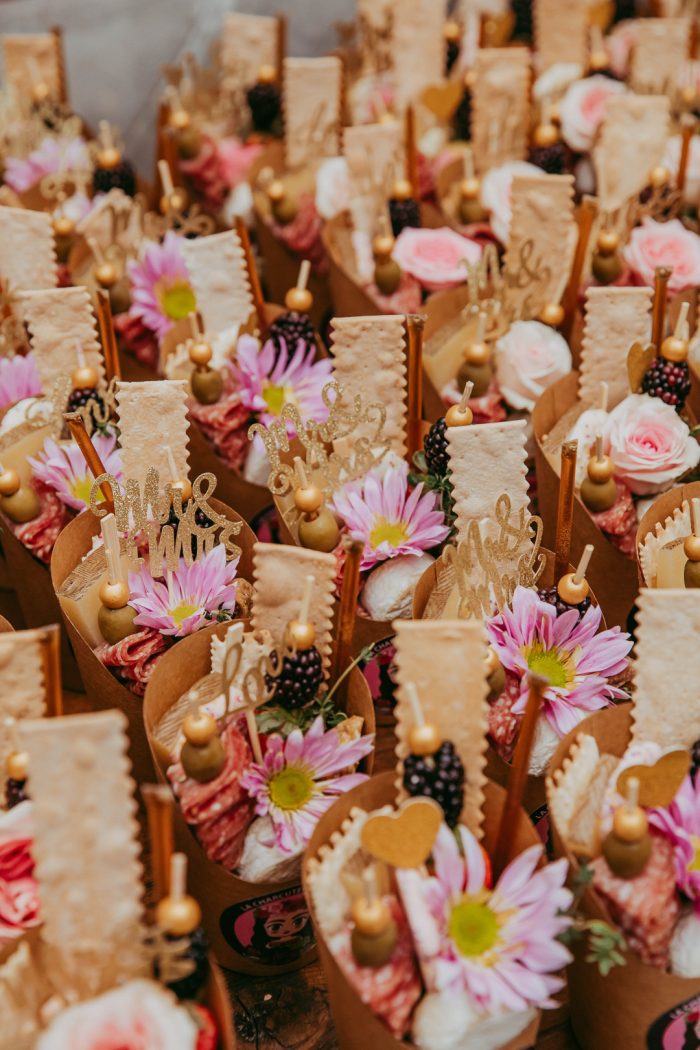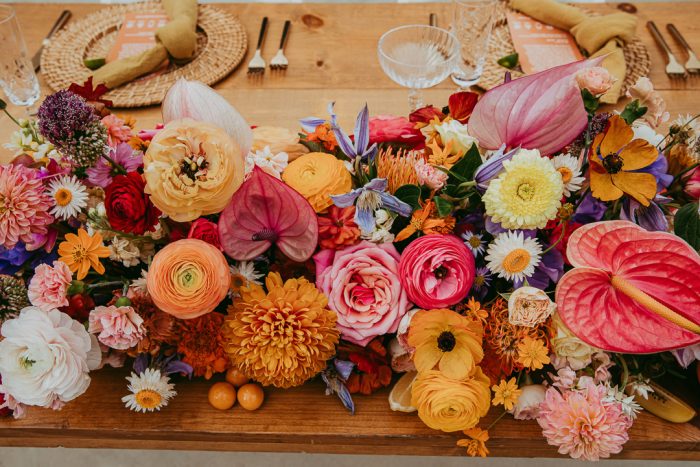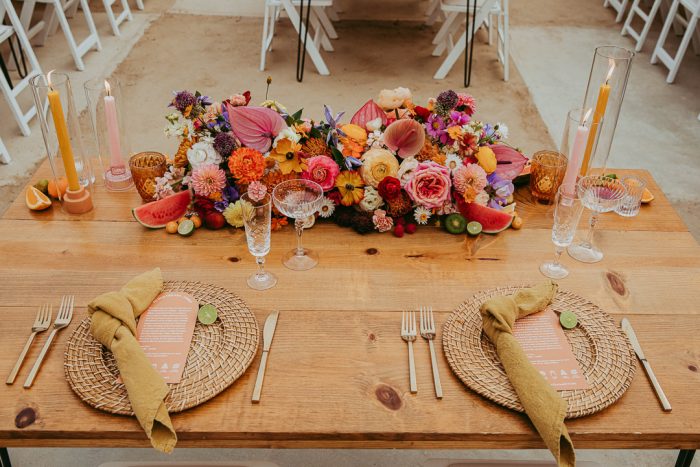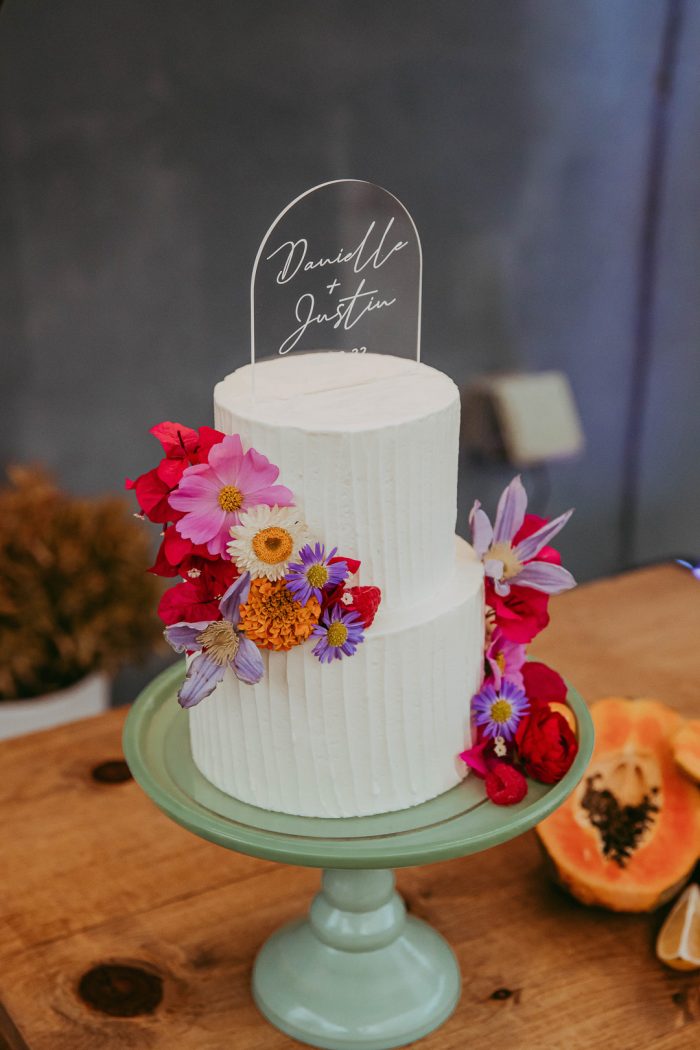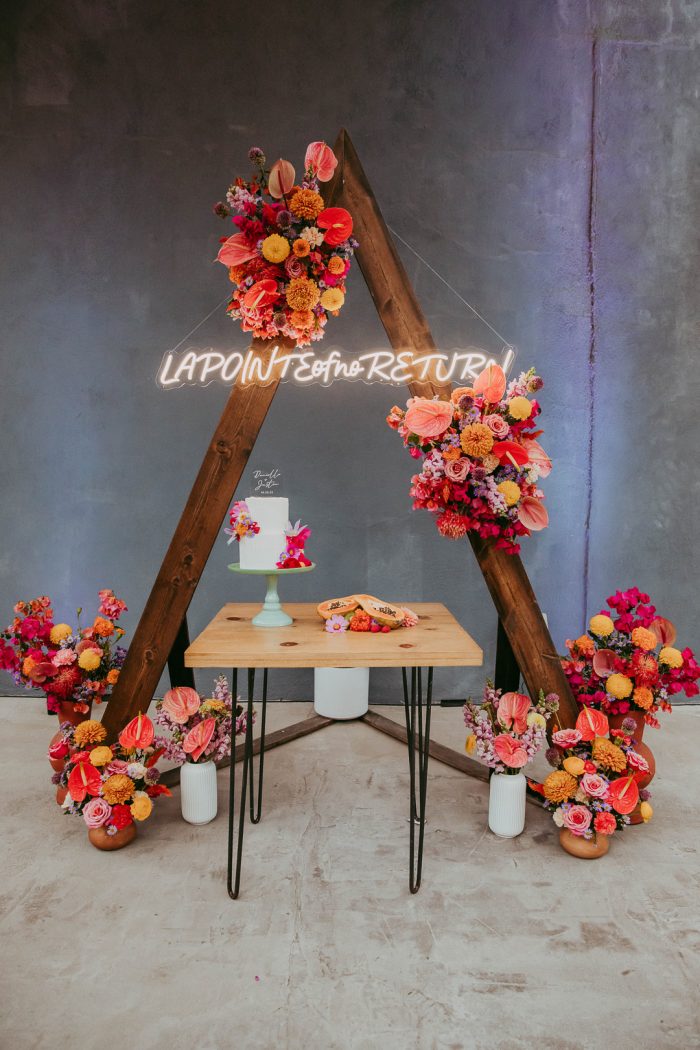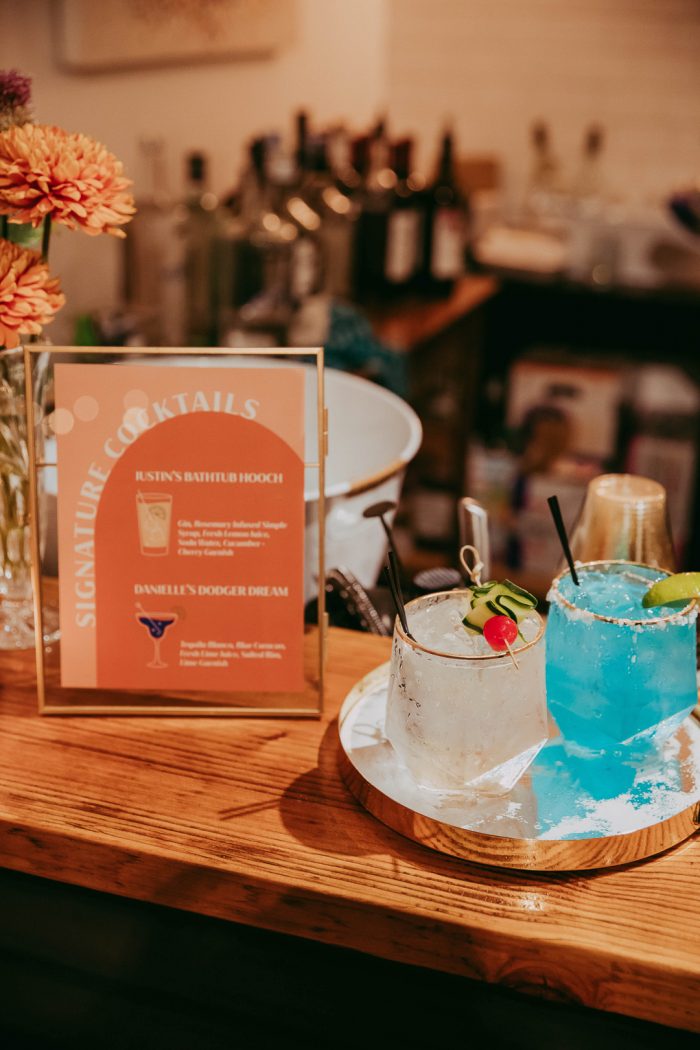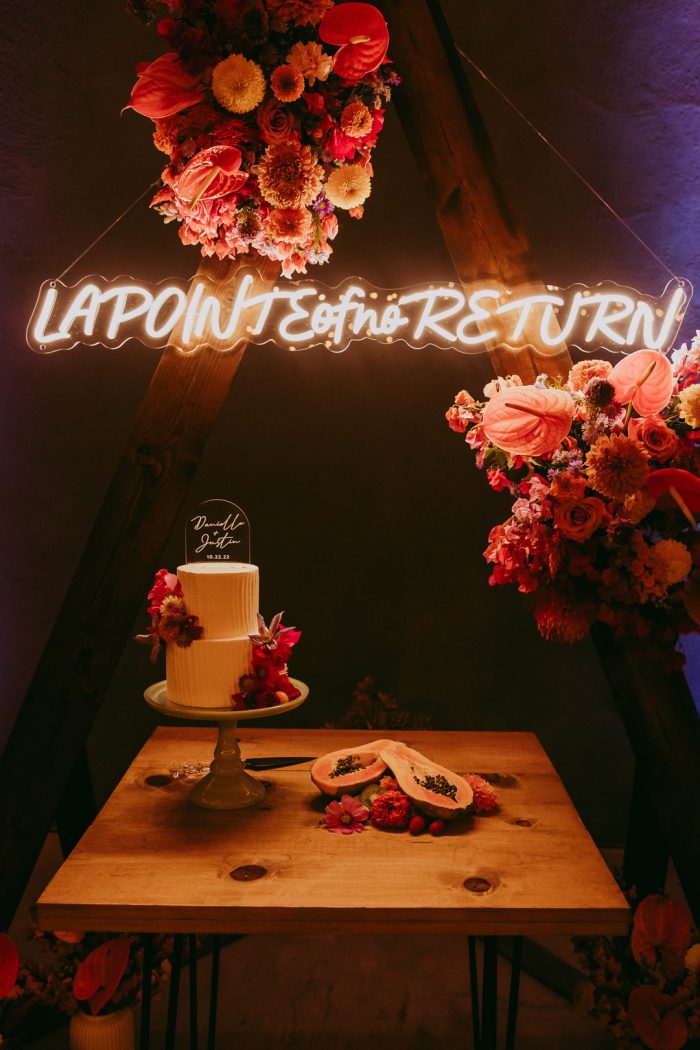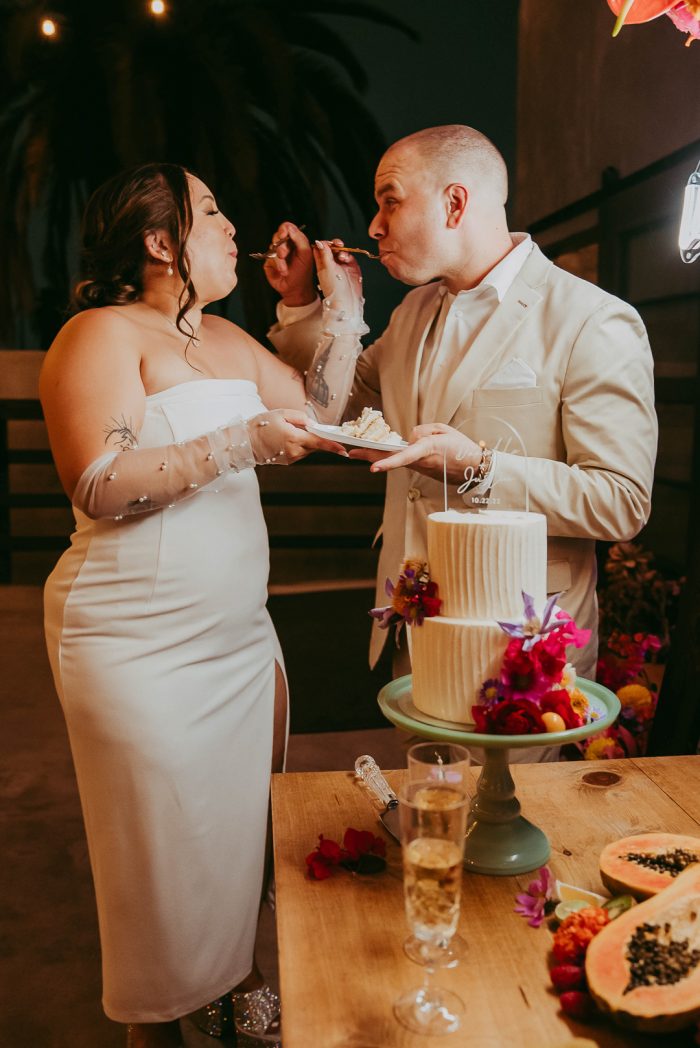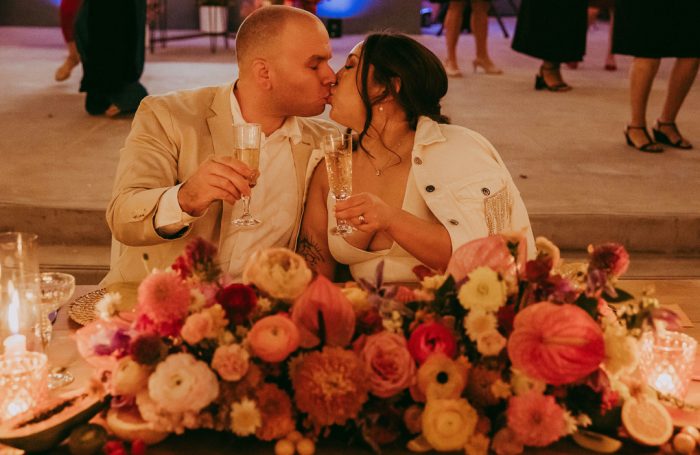 Congratulations to Danielle and Justin on their chic City Libre wedding. And a huge thank you to Next Adventure Photography for capturing and sharing all of the fun details that are sure to inspire future couples.
Dreaming of a celebration that prioritizes good food, like Danielle and Justin? We don't blame you. And if you're hungry for more unique catering options, check out our guide packed with all the info you need to know about wedding catering in one place.