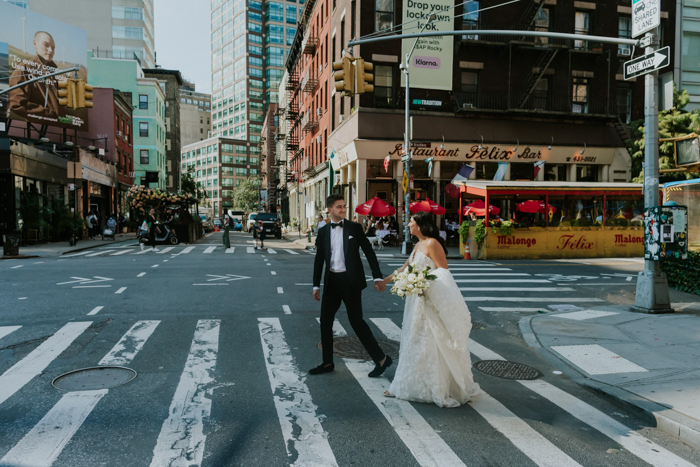 Chic and stylish with a modern urban vibe—there's nothing quite like a wedding in New York City. Overlooking Manhattan's iconic skyline, Nina and Stephen's Tribeca loft wedding was a modern fairytale. Like many couples, they postponed their original plans due to the pandemic. Still, with the expert guidance of their planner Elizabeth Hall Events, they were able to achieve the wedding they've always envisioned.
Located in a former 1920's printing press building, the couple exchanged their vows under an eye-catching ombre floral chuppah at the Tribeca Rooftop terrace against stellar city views as their backdrop. They then made their way down the grand spiral staircase leading to their reception at the penthouse below. In a beautiful glass-enclosed atrium, the couple and their guests danced the night away underneath the stars.
From the colorful florals and gilded details down to the modern take on the seating chart—Junebug member Elvira Kalviste captured all the details the couple put so much thought into. Whether you're picturing a chic bash on a rooftop overlooking the city or you've set your heart on an intimate affair in a modern industrial loft, scroll through these photos for ideas to inspire your own.
The Couple:
Nina and Stephen
The Wedding:
Tribeca Rooftop, New York City, New York, United States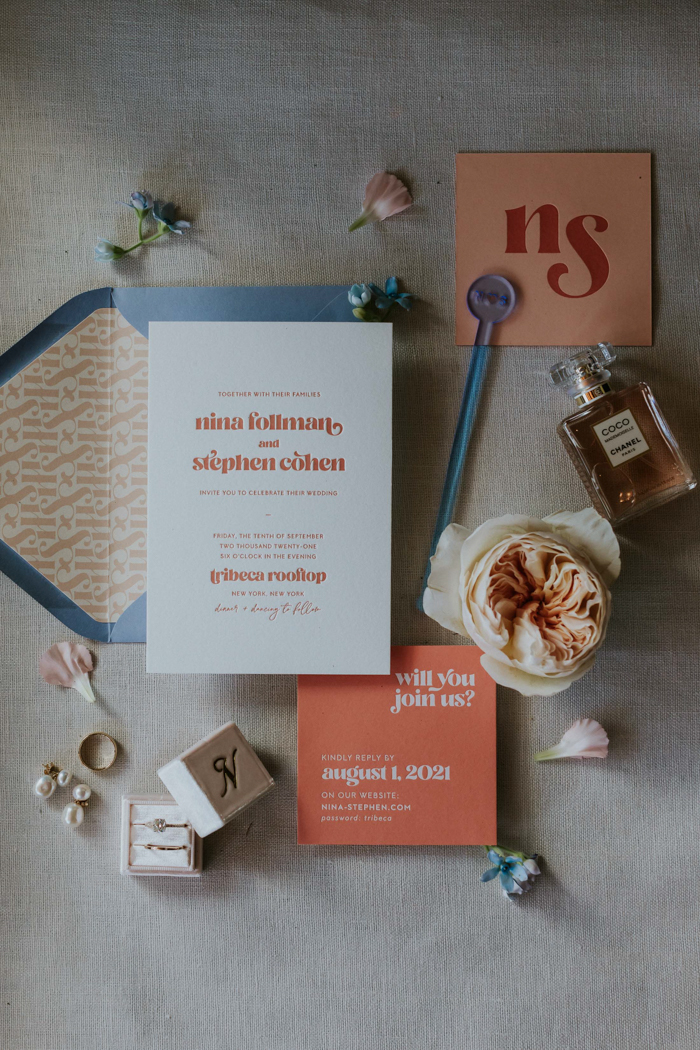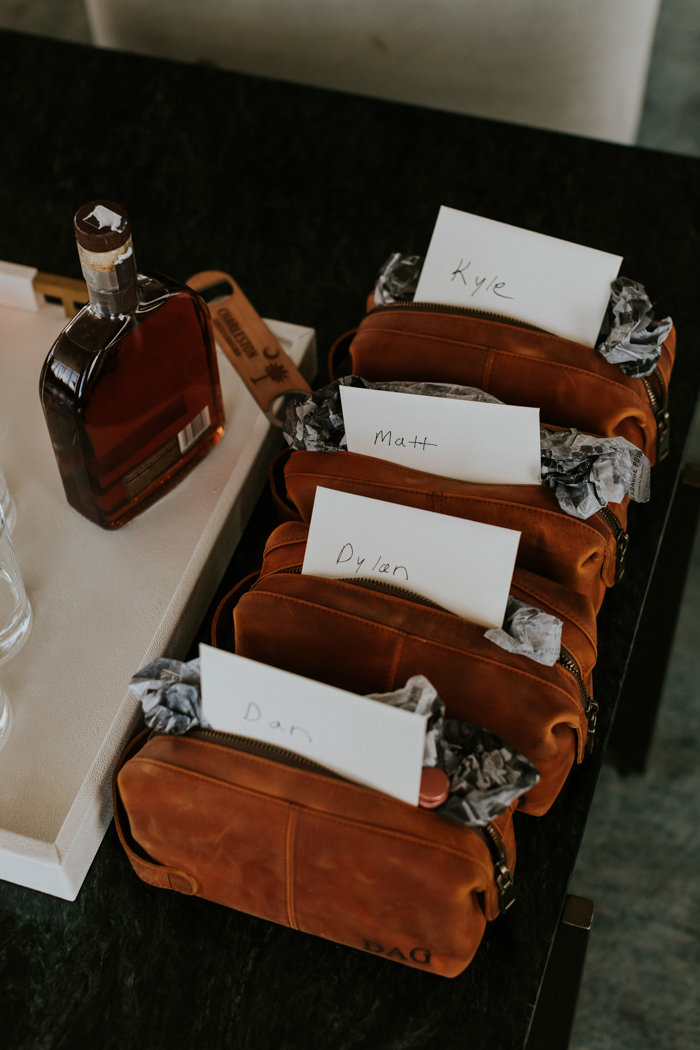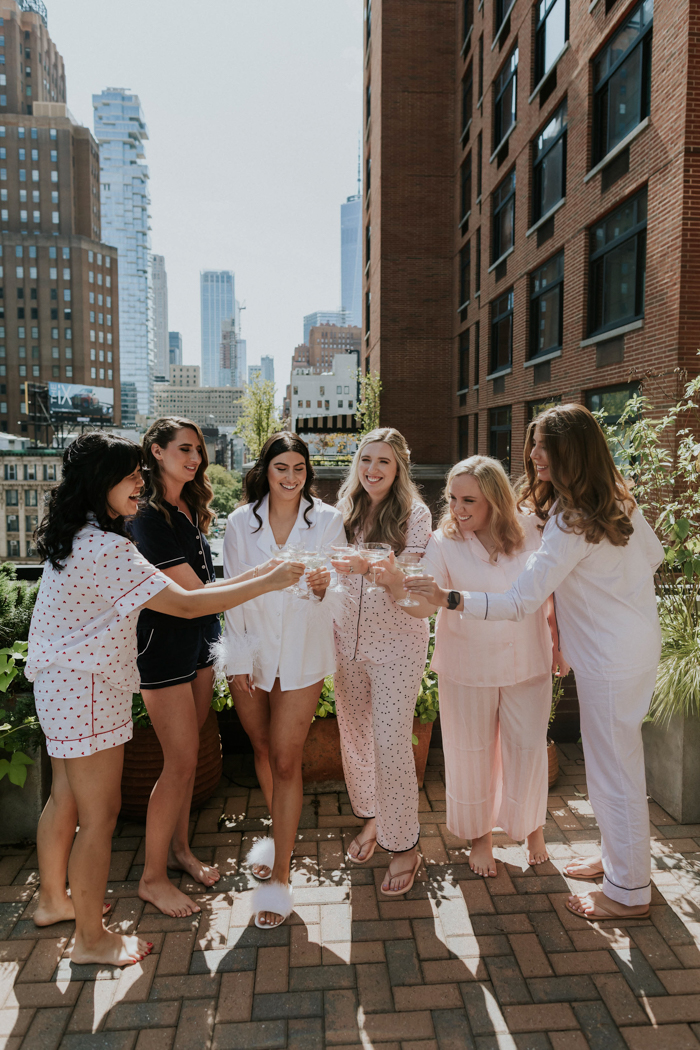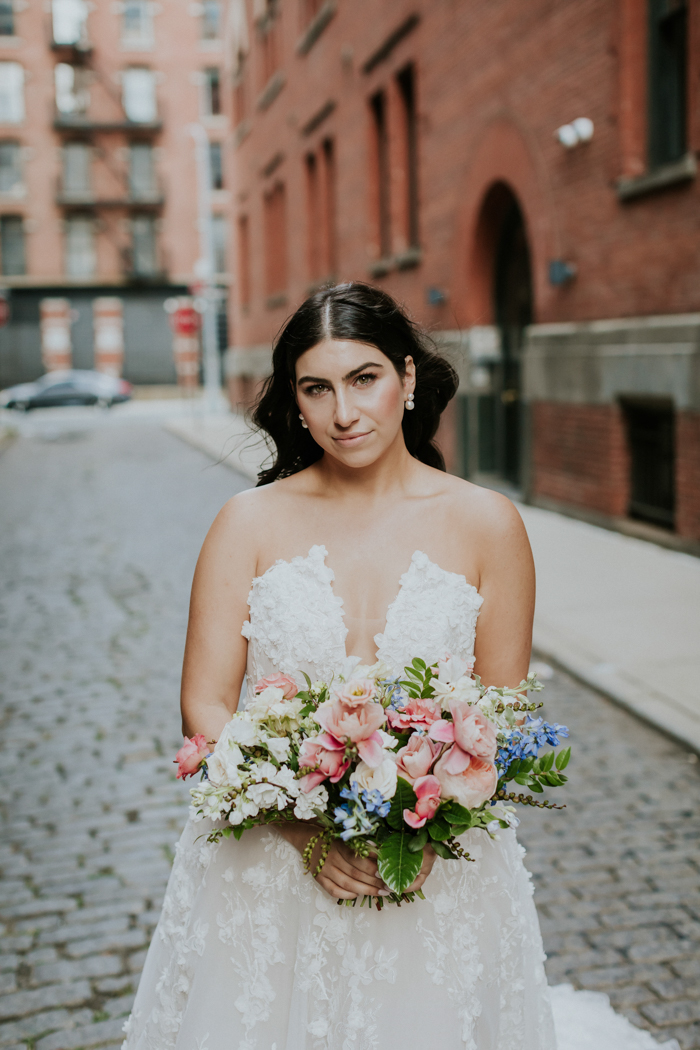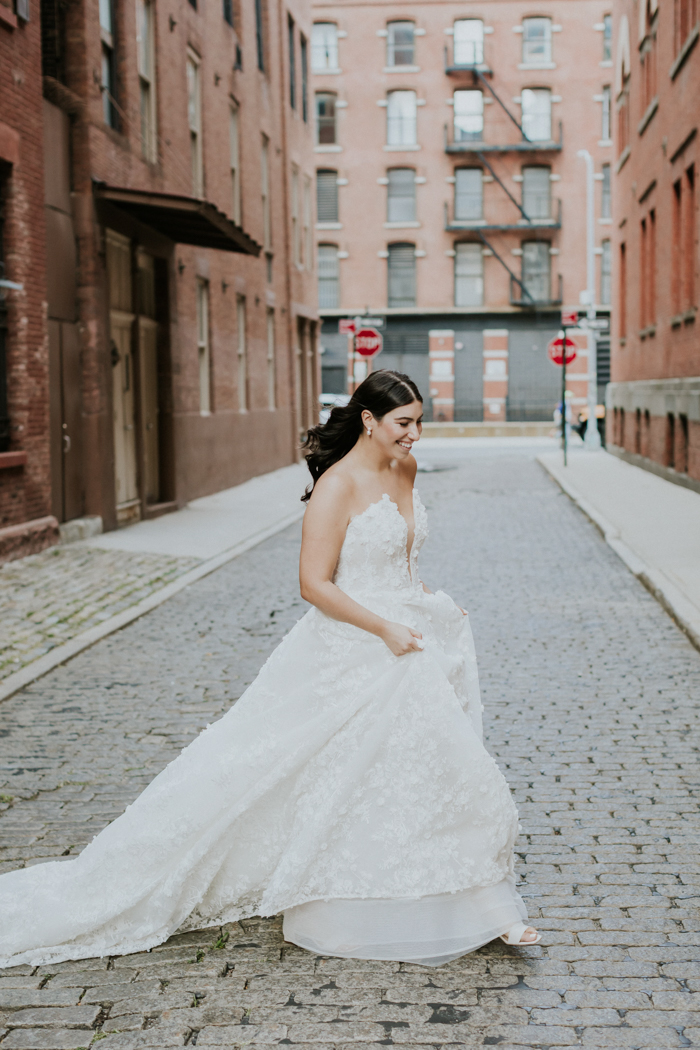 Why They Had A Tribeca Loft Wedding
Living in NYC for six years, we knew we wanted a New York area venue because we felt most comfortable celebrating close to home, and it would be convenient for friends and family. Once we found Tribeca Rooftop, we knew it was special. I can't say enough how breathtaking the rooftop terrace is with the downtown NYC skyline. Floor-to-ceiling windows and exposed brick surrounded the reception space, so it didn't feel like a typical ballroom. We especially loved that it was an all-in-one venue included the separate ceremony and reception spaces and catering and bar, so we appreciated the simplicity. Not to mention the full sushi bar at cocktail hour, which guests still rave about today.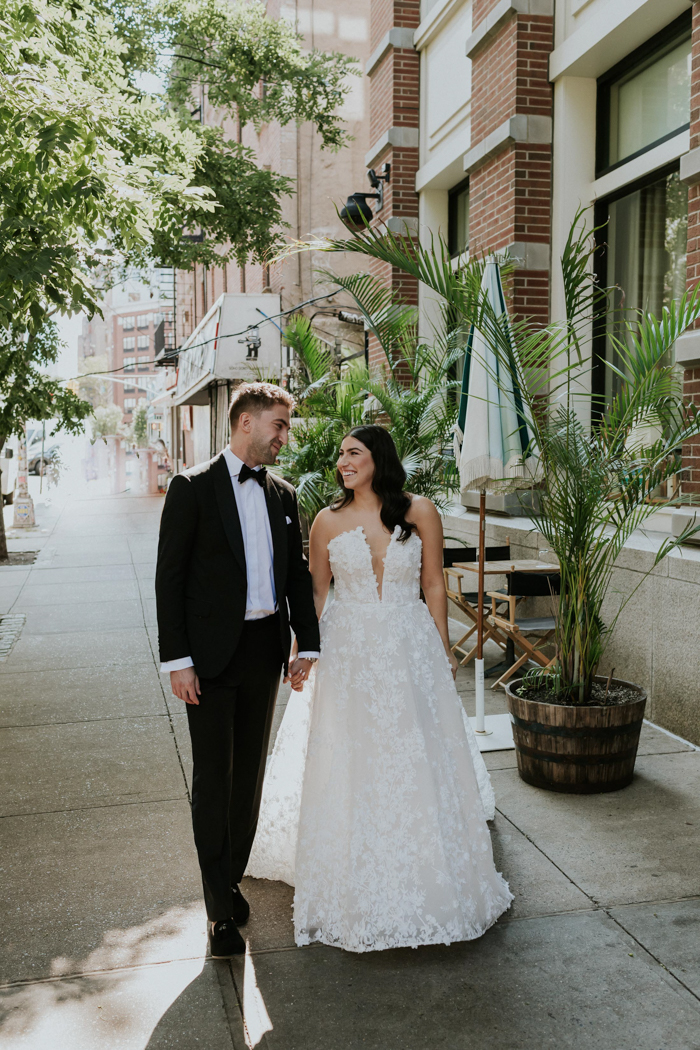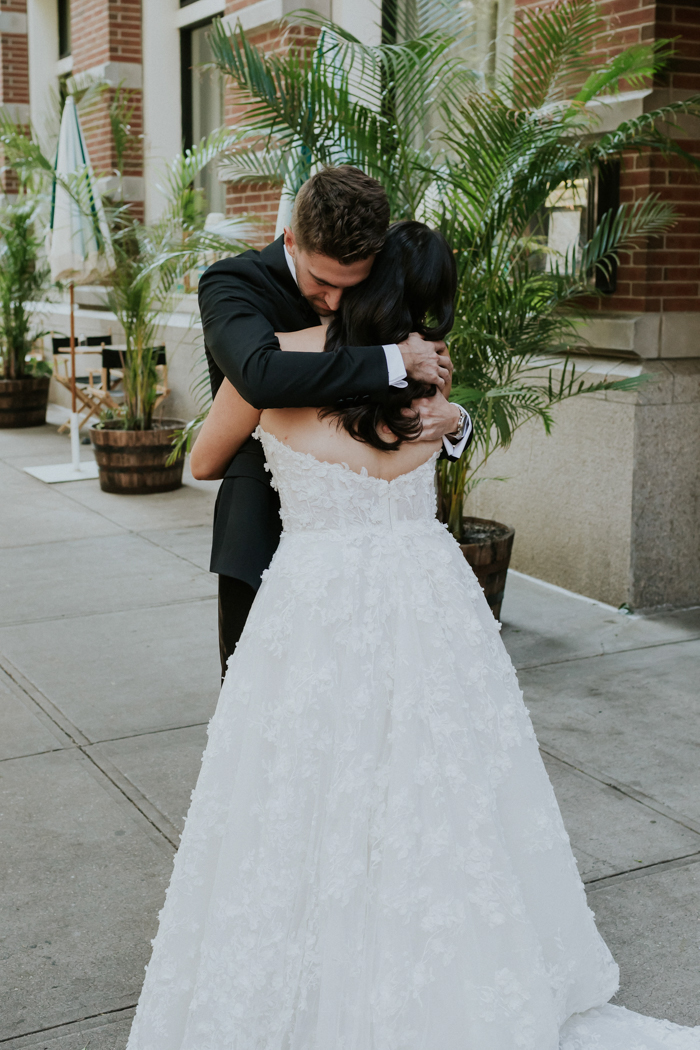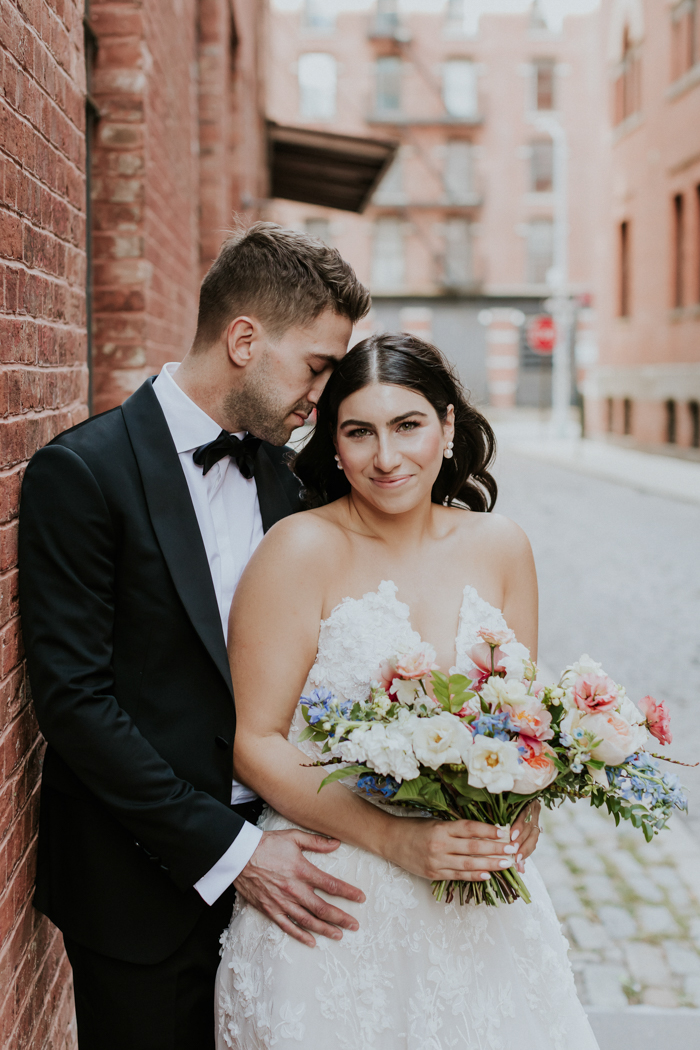 A Personalized Jewish Ceremony
Both of us are Jewish and we knew we wanted to have a Jewish ceremony to honor our faith. However, we're not that religious in our daily lives. It was important to have a wedding that reflected our values and to remove any part of a traditional service that didn't serve us. Rabbi Hayley worked with us to craft the ceremony and ketubah language that was unique to us and made sure that we felt comfortable with every part of the ceremony. I'm so thankful that we took the time to speak to Rabbi Hayley about our relationship ahead of the big day because it made the ceremony extremely meaningful.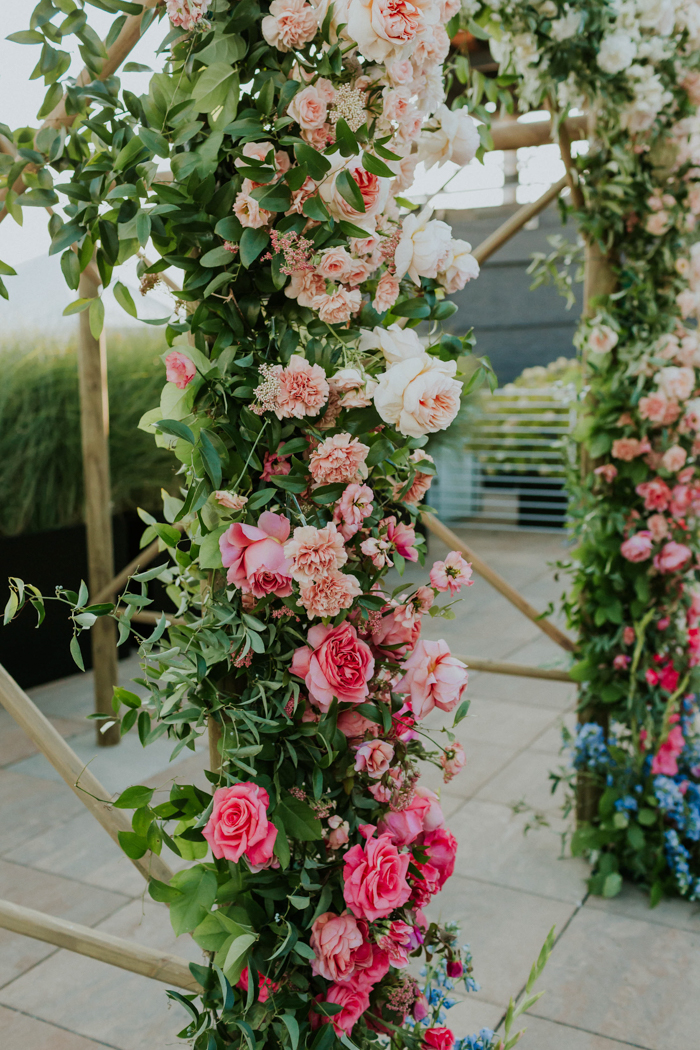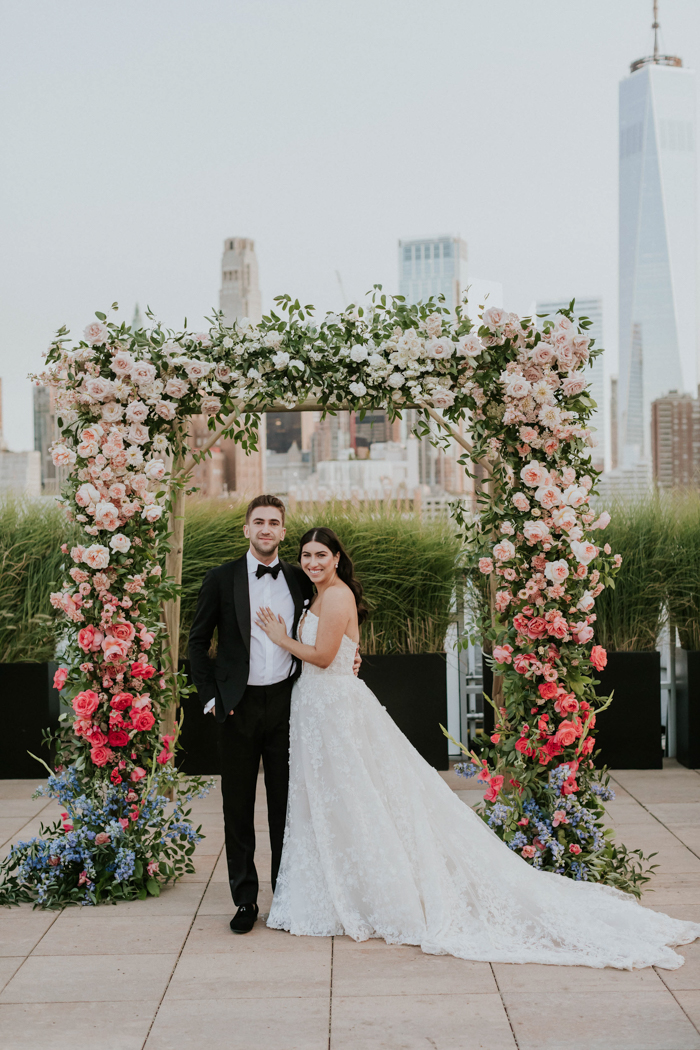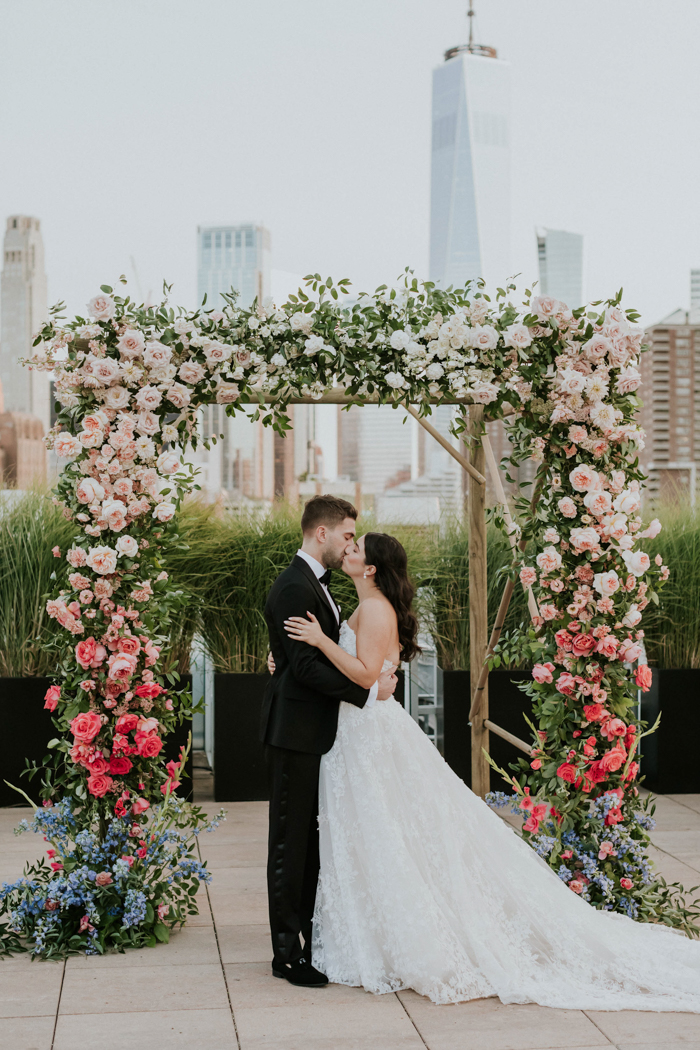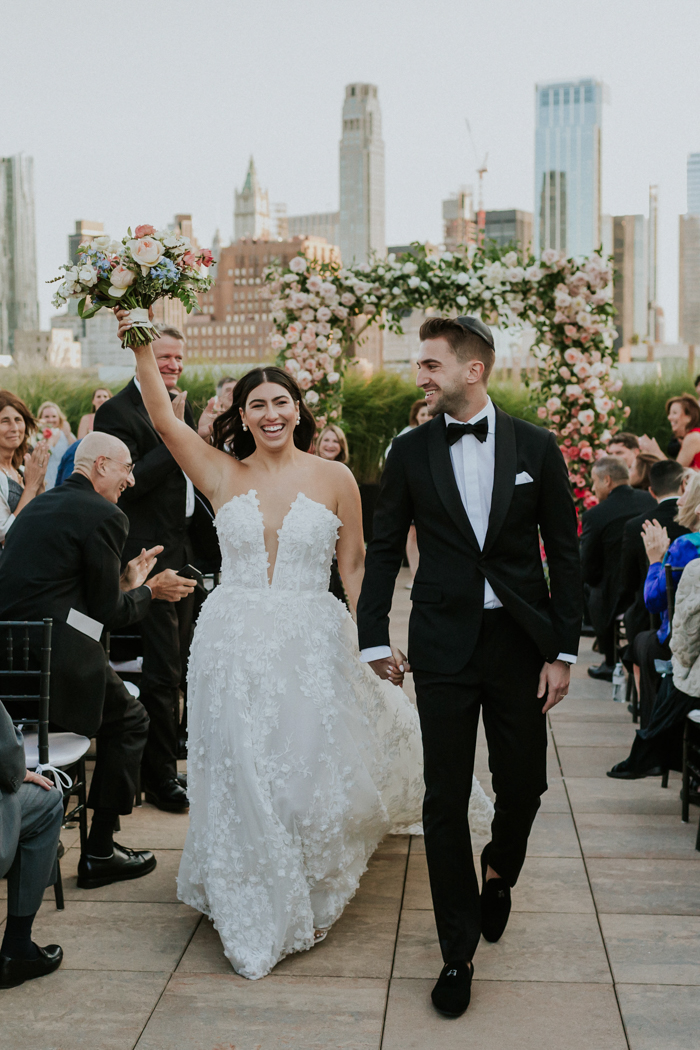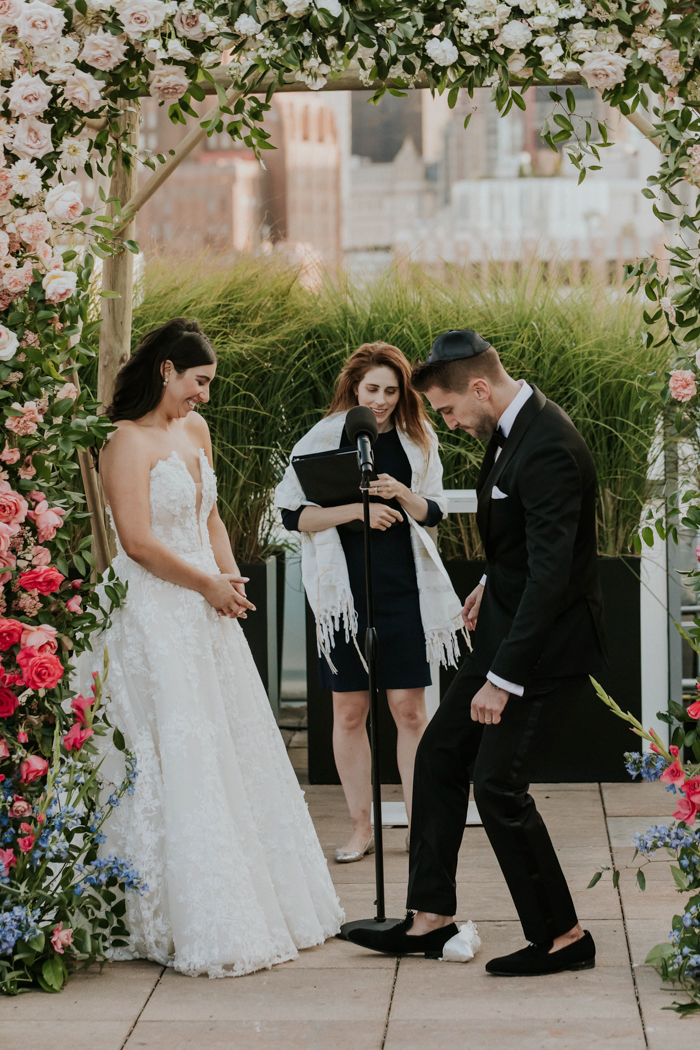 A Memorable Moment Walking Down the Aisle
Walking down the aisle to meet my future husband was a moment I'll never forget. I chose to walk to "Halo" by Beyoncé because it just felt fitting. Stephen is my angel and I'm excited to spend the rest of my life with him.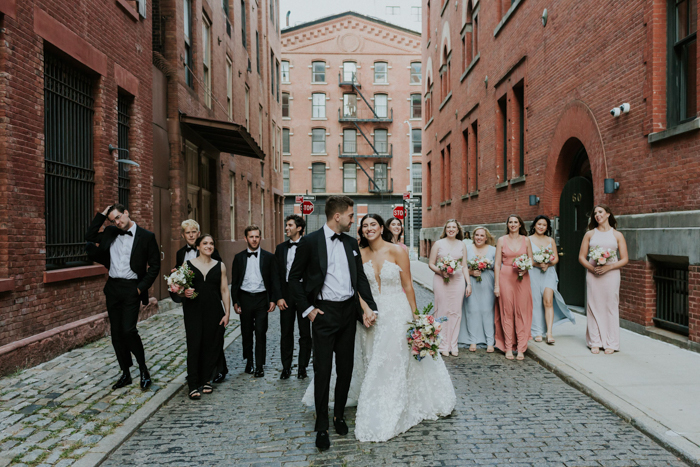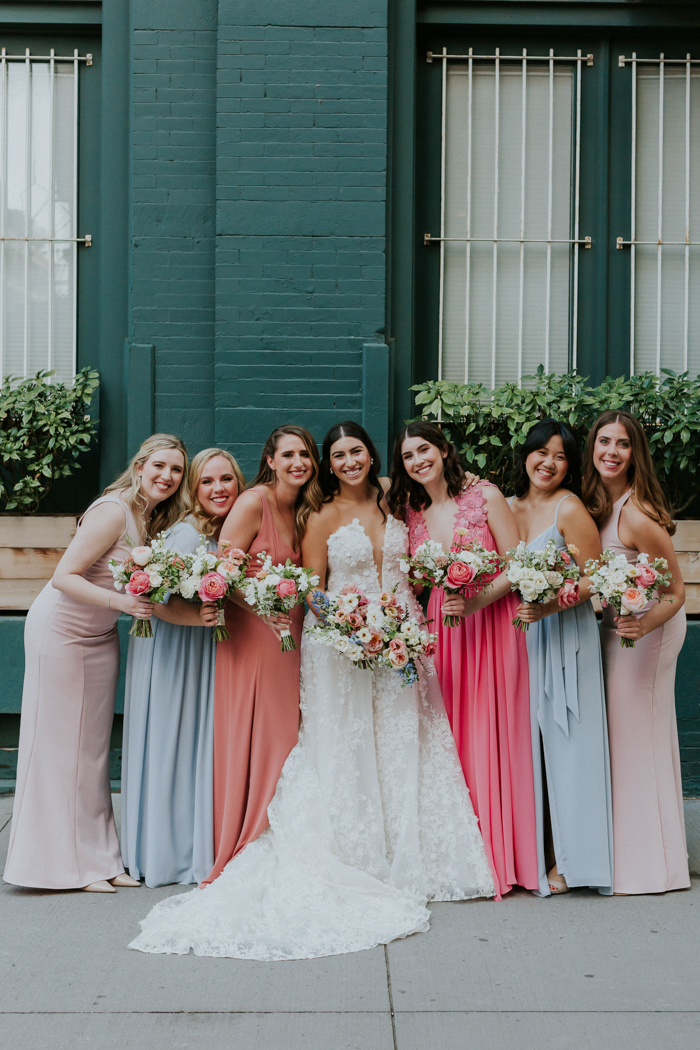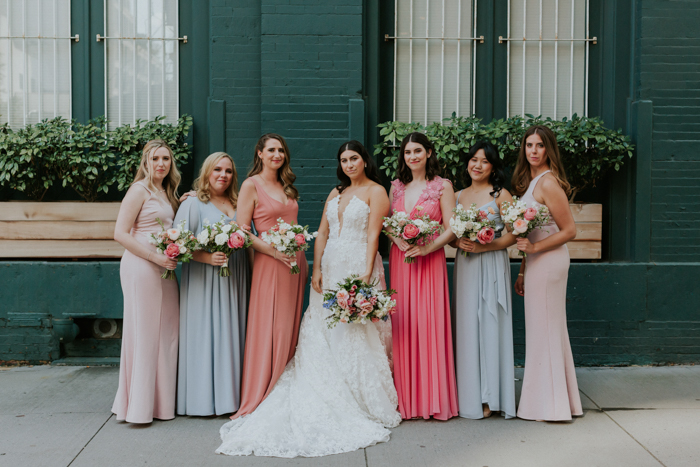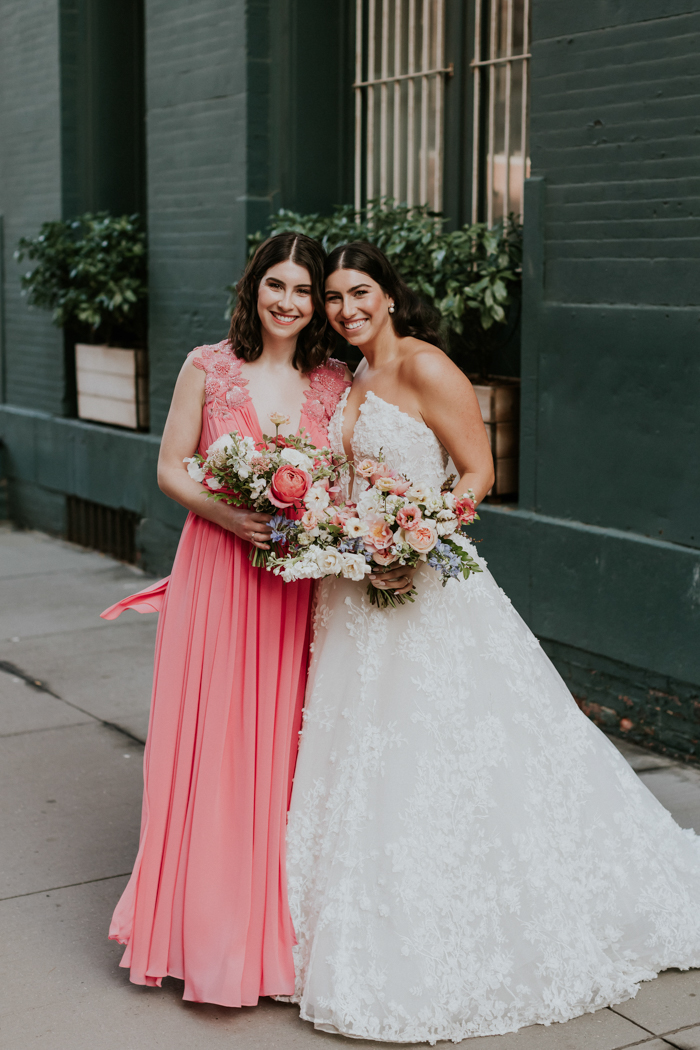 A Wardrobe Malfunction Eased The Bride's Nerves
It was super windy on the roof and the wind blowing from behind me as I approached the aisle with my parents. My veil was going crazy, flying over my head and being distracting. What was supposed to be a special and emotional moment became light and fun. The giggles from the audience eased my nerves. My sister and Maid of Honor had to take the veil off me at the altar because the wind was so strong it was pulling on my hair extensions. When she finally took it off, everyone clapped! I decided if that was the biggest hiccup of the day, I'd take it.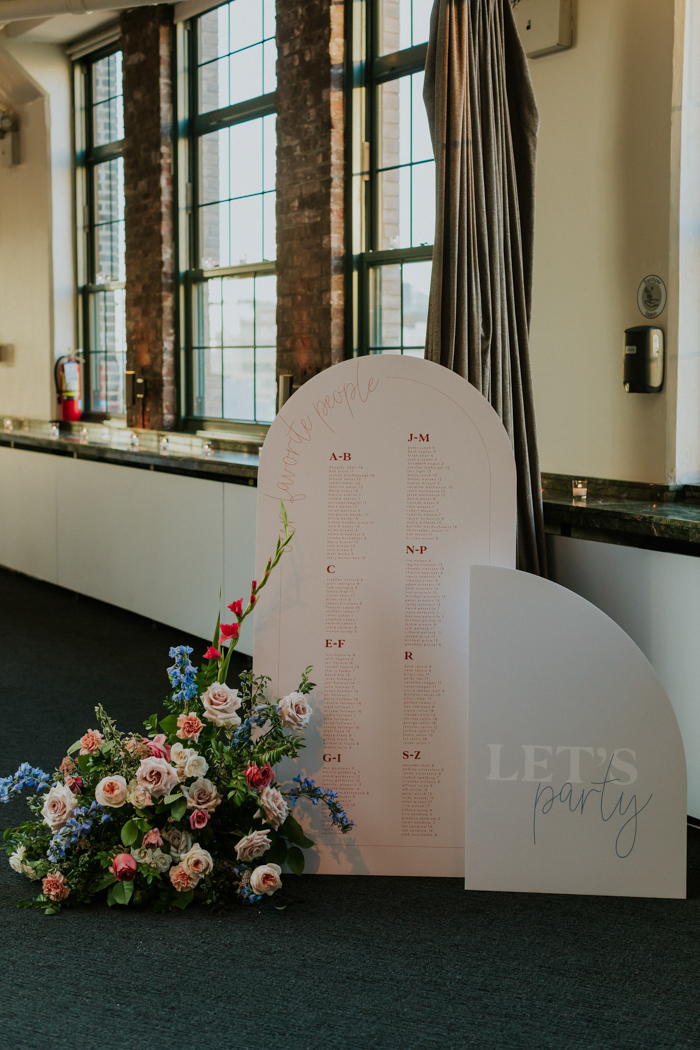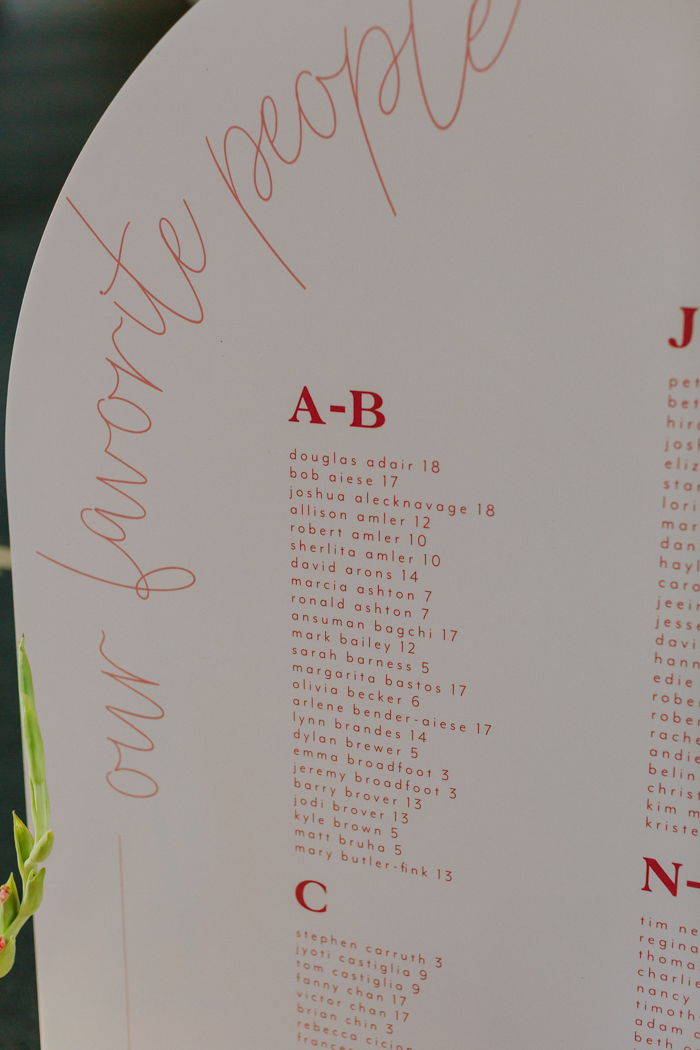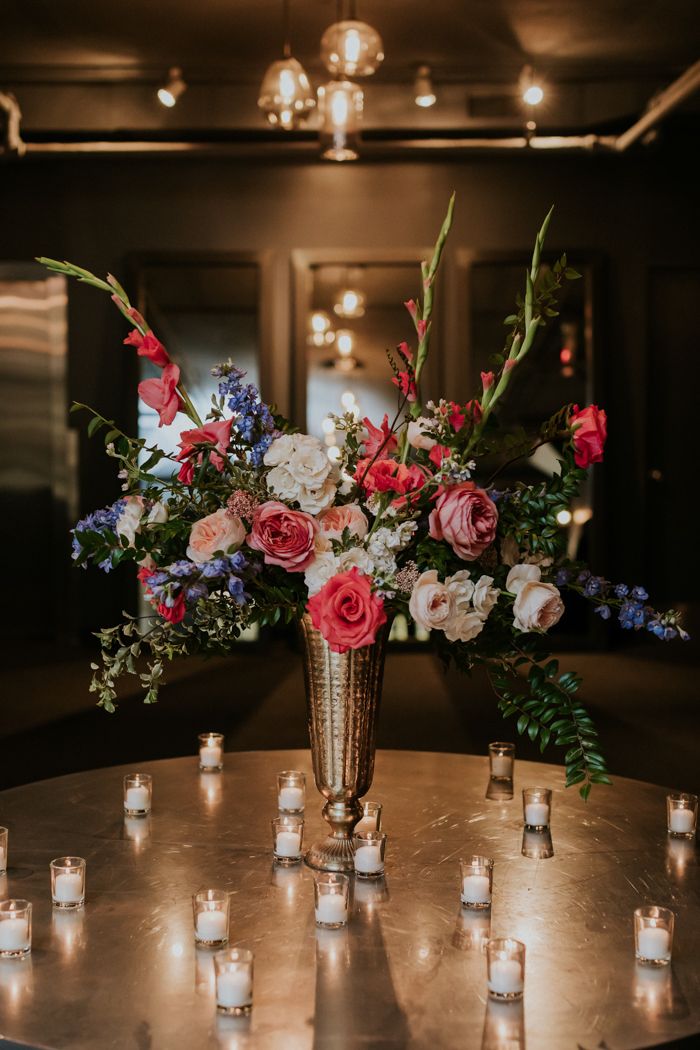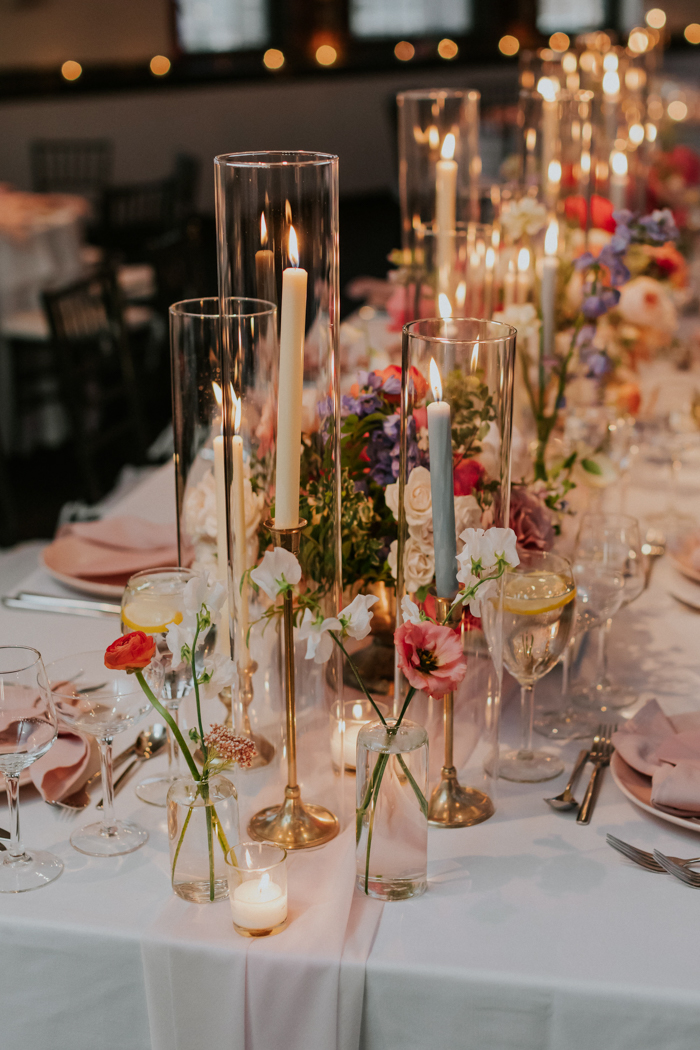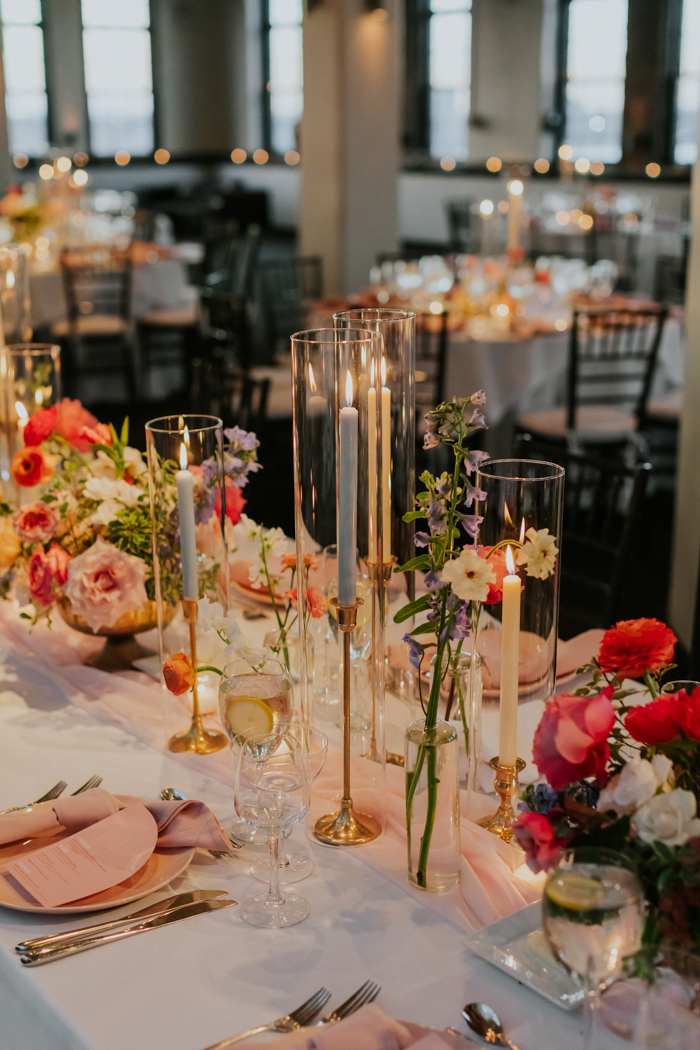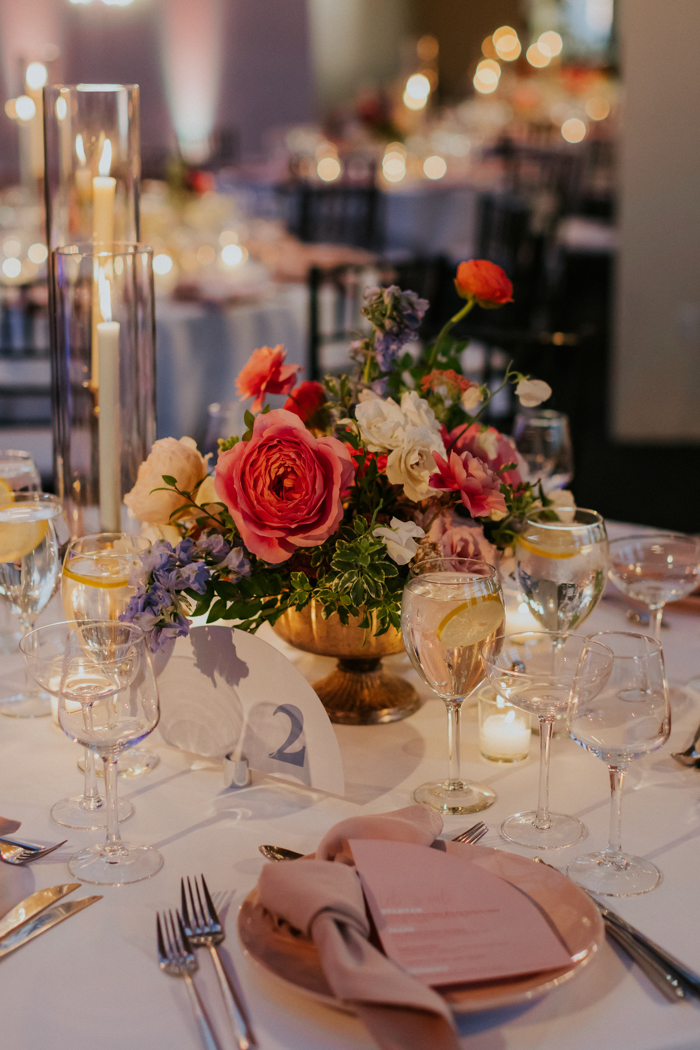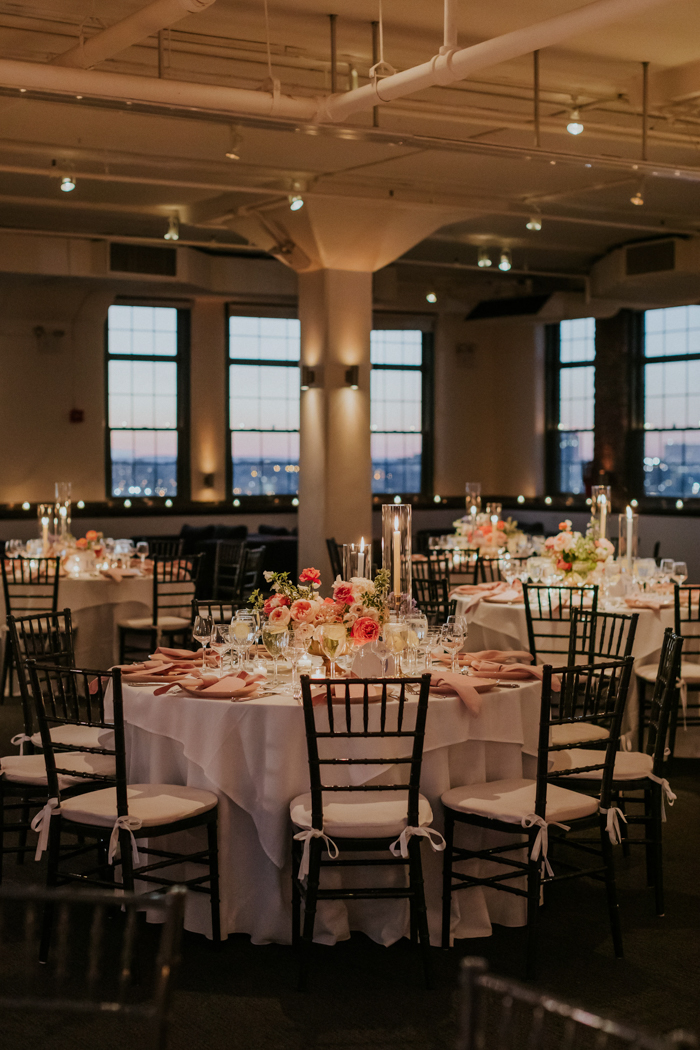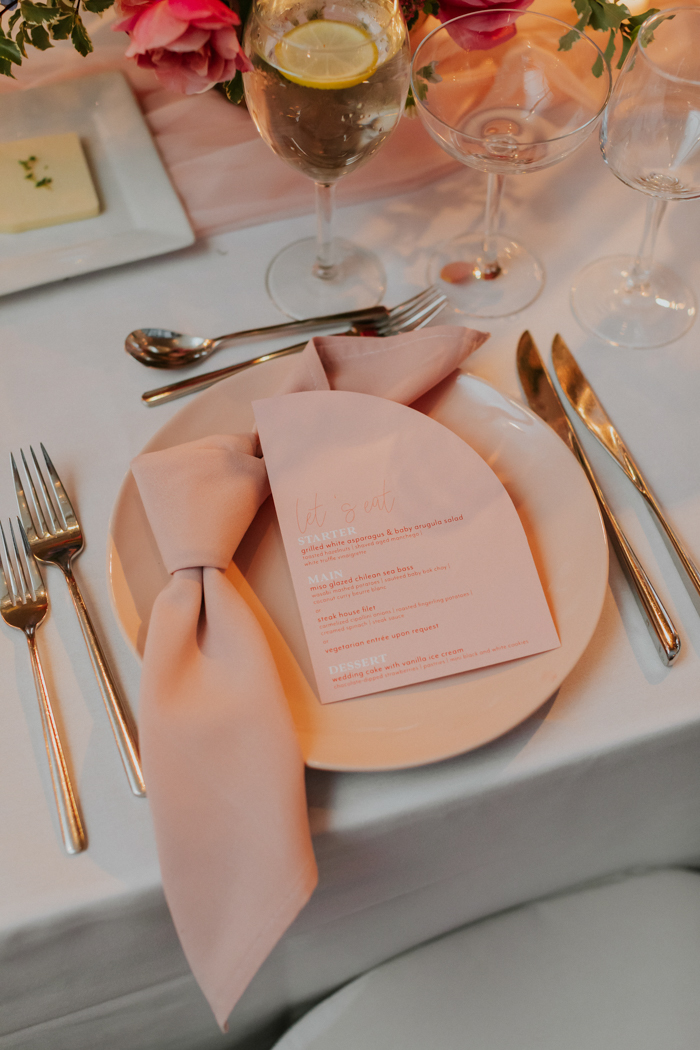 Advice From The Newlyweds: Take Care Of Yourselves So You Can Enjoy Your Big Day To The Fullest
Your health is the most important thing. Protect it so that you can enjoy the day you worked so hard to plan! Drink plenty of water, get adequate sleep, and nourish your body.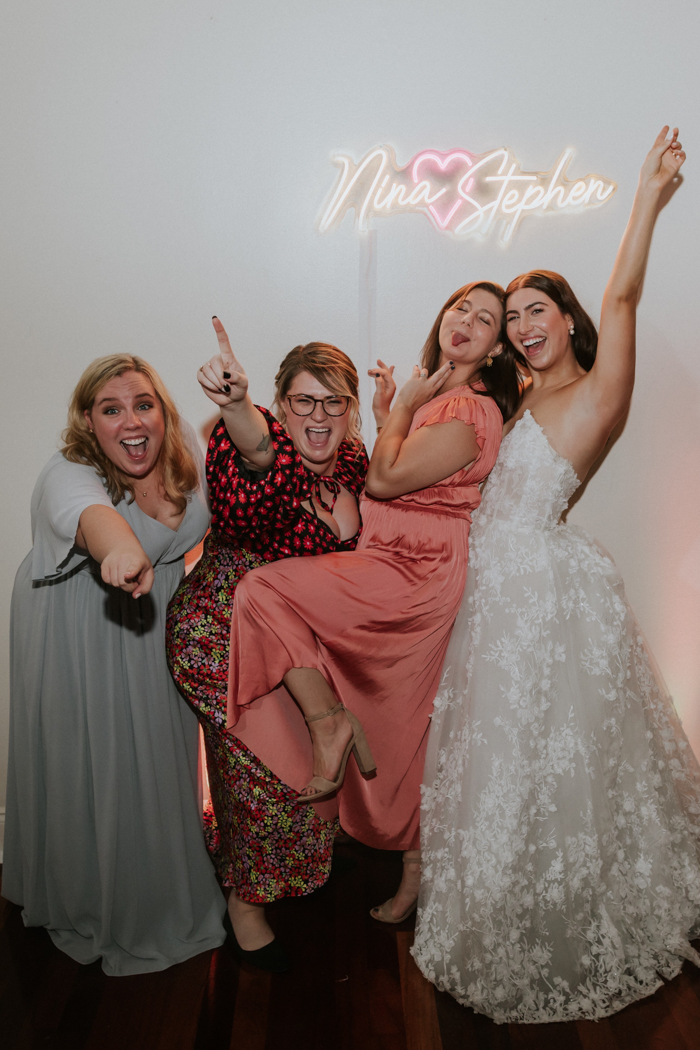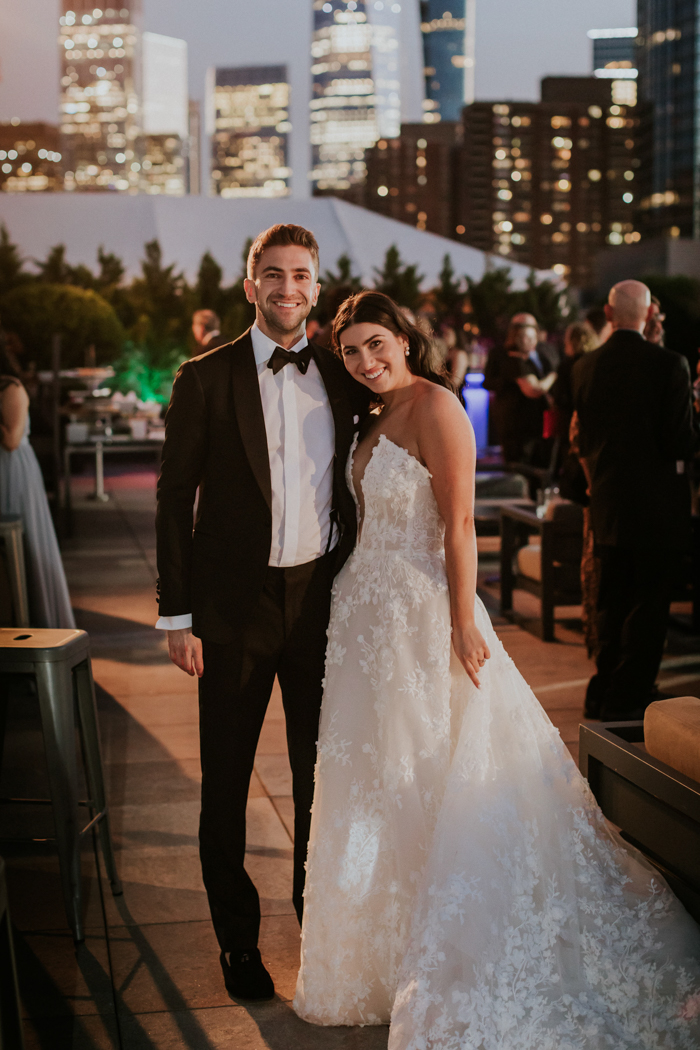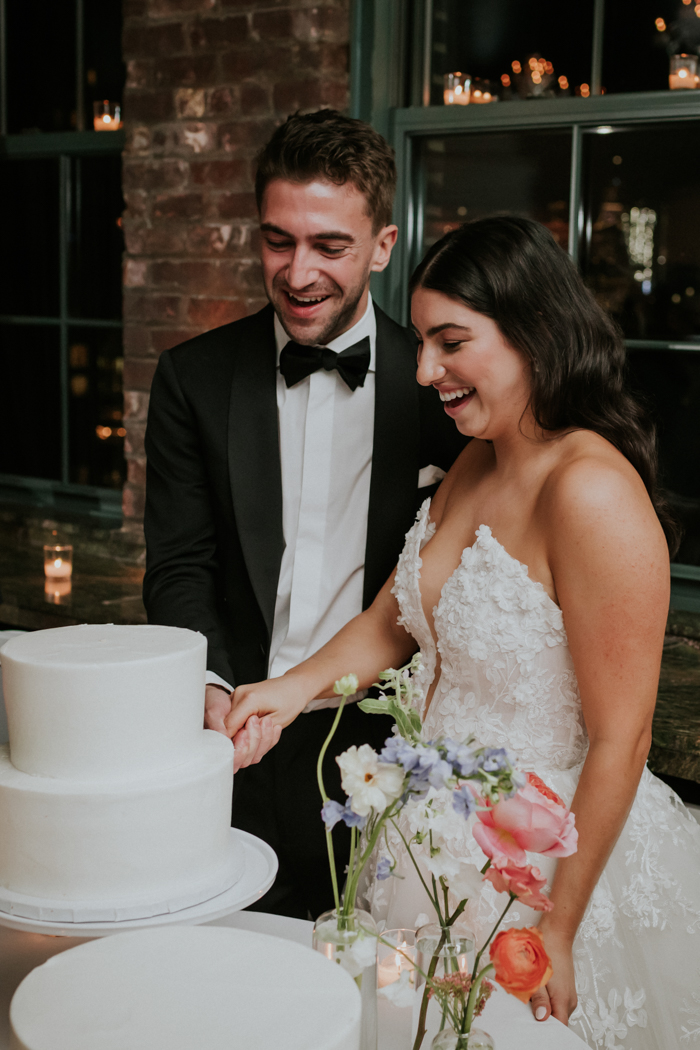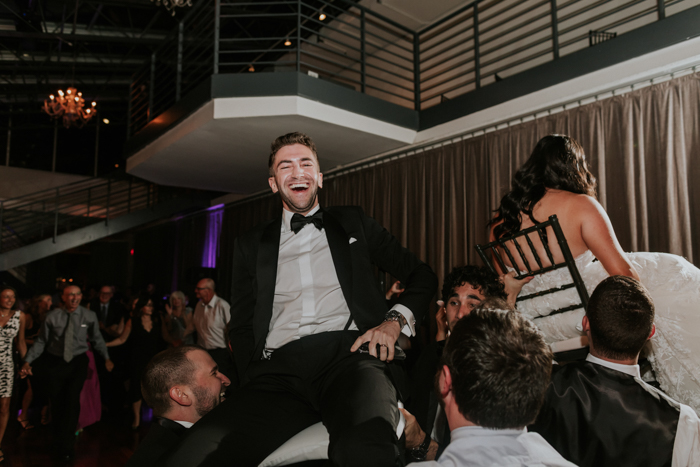 Congratulations to Nina and Stephen on their modern and colorful Tribeca loft wedding. And big thanks to Junebug member Elvira Kalviste for capturing every memorable detail of the happiest day of their lives. To see more of her talent, check out her profile in our directory of notable photographers from around the world.
Your photographs will be your most treasured keepsake. After you've booked your dream venue, it's crucial to find the right photographer who can capture your love story and preserve every beautiful detail and heartfelt moment. To help you find the right person to entrust with this important task, follow these steps to choose the perfect wedding photographer.