Taking place in one of the world's most beautiful natural settings, Amalia and Kayar's Dolomites elopement was packed with unreal views. To complement the towering limestone peaks and the reflective mountain lake, the couple chose a luxurious boho vibe with pops of blue to balance the neutral color palette.
On the dock overlooking the lake, the couple exchanged heartfelt vows in front of a round arch that perfectly framed the stunning mountain backdrop. Inspired by the surrounding landscape of Lake Braies, their talented team created elaborate arrangements featuring mixed textures of feathery pampas, lush flowers, and shimmery touches. It was followed by a romantic reception for two overlooking the alpine forest.
From the first look and the romantic boat ride across the lake to the epic views and the dreamy portraits, their Dolomites elopement has some seriously swoon-worthy moments. Scroll down to see all the details up close and prepare to be blown away by these gorgeous images captured by Paola Lattarini.
The Couple:
Amalia Amanda and Kayar
The Wedding:
Lake Braies, Italy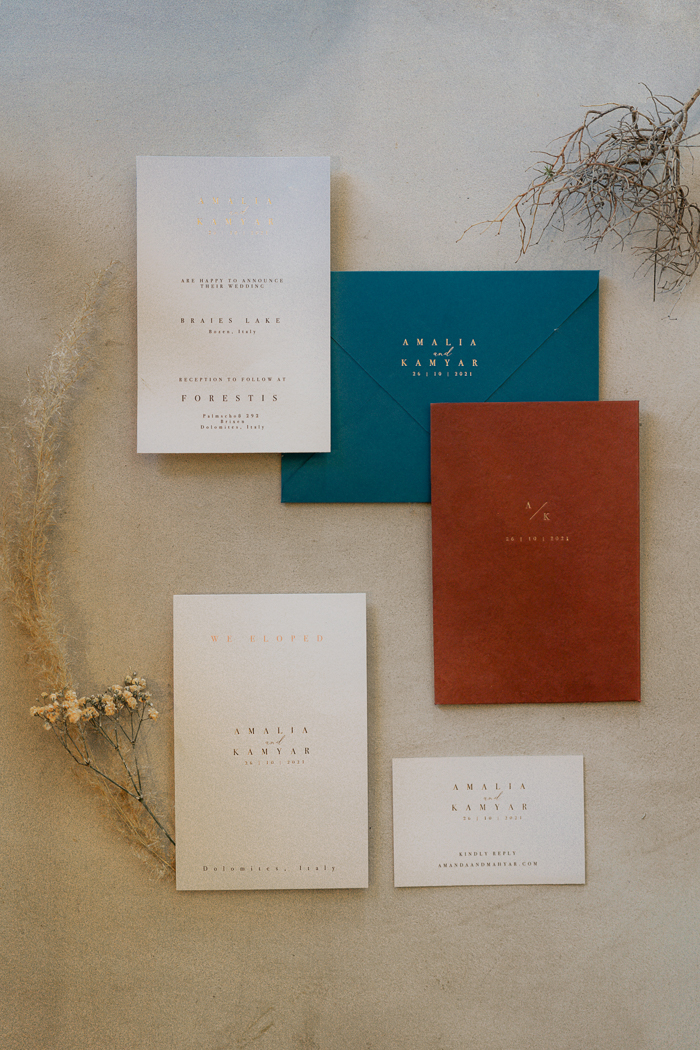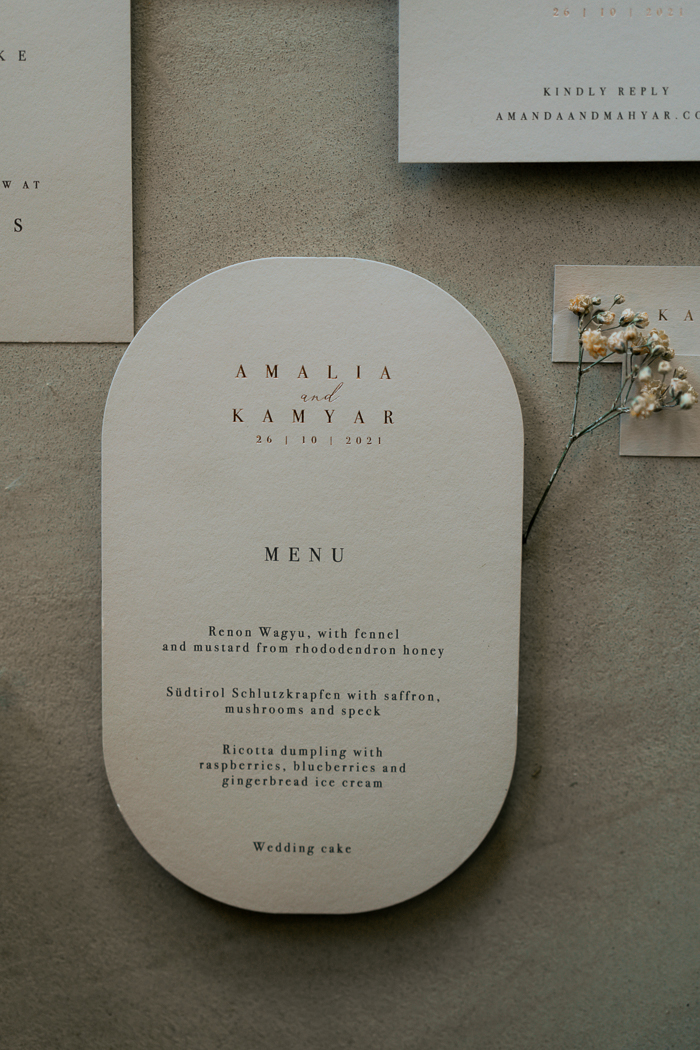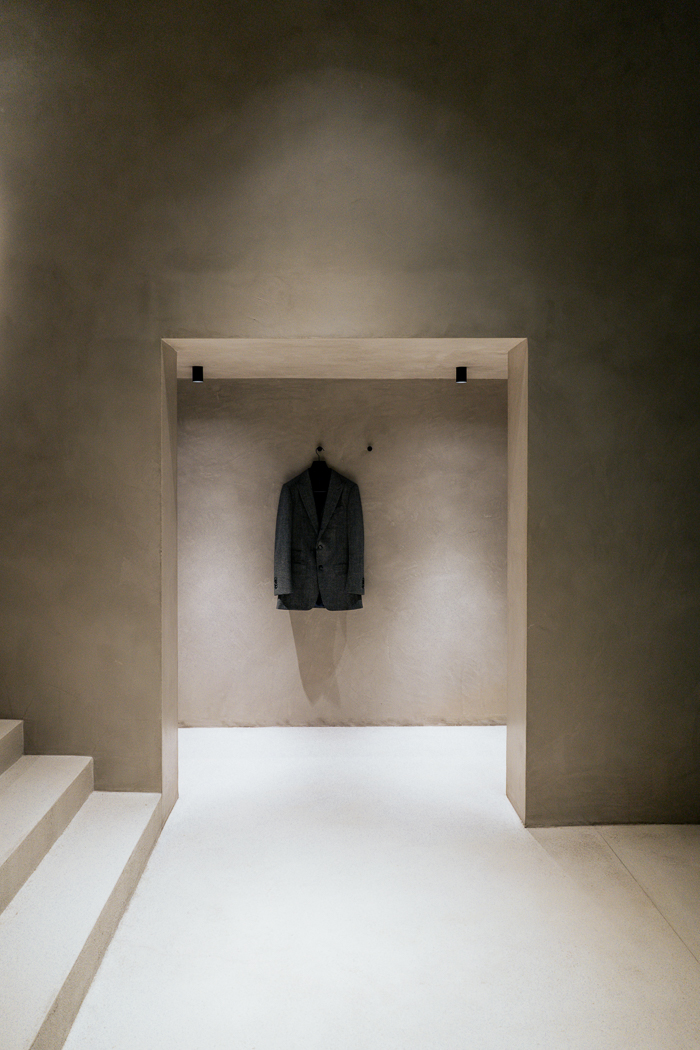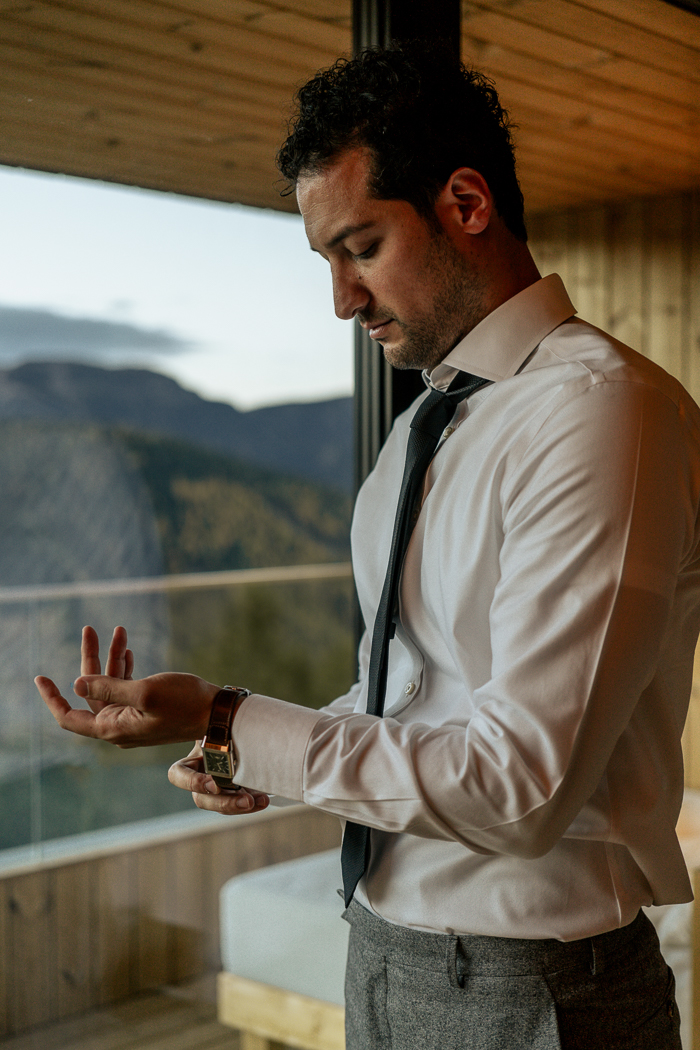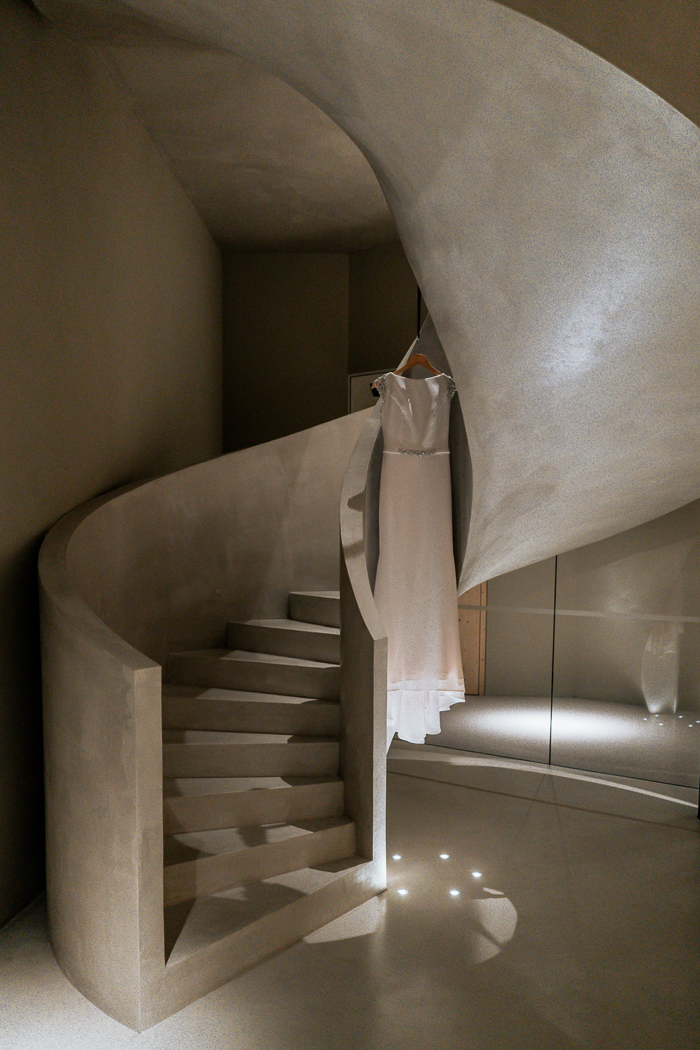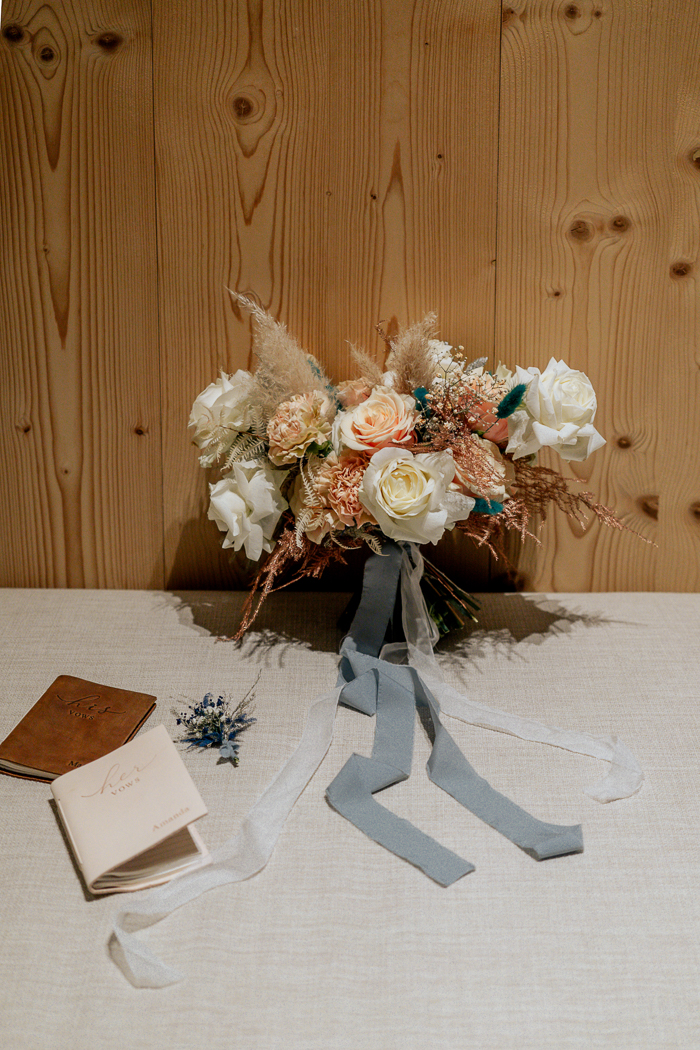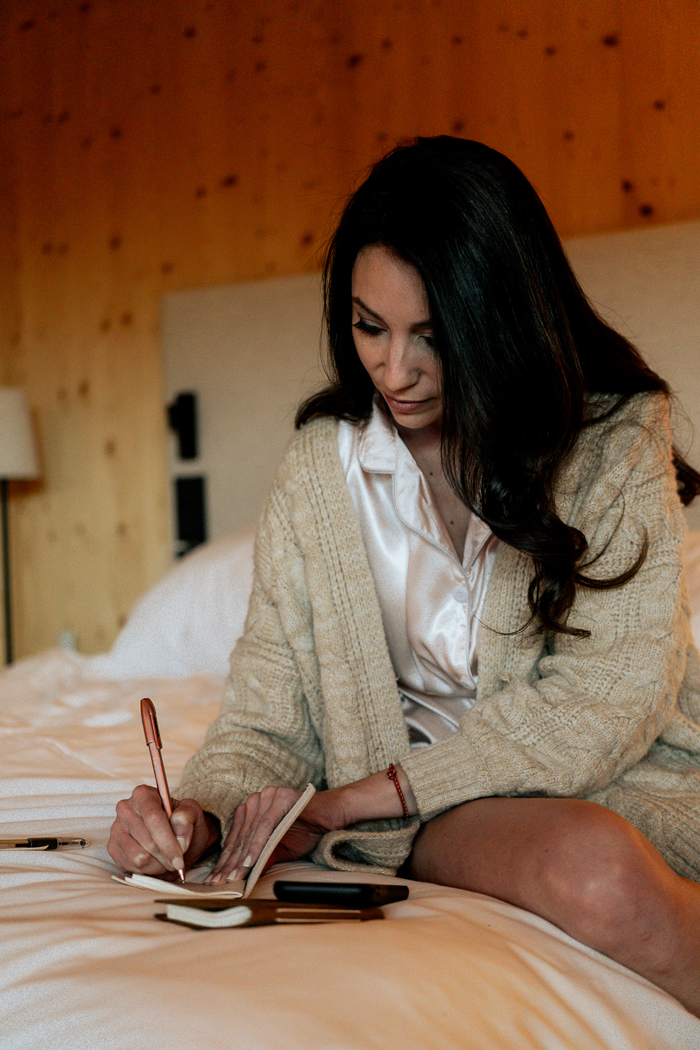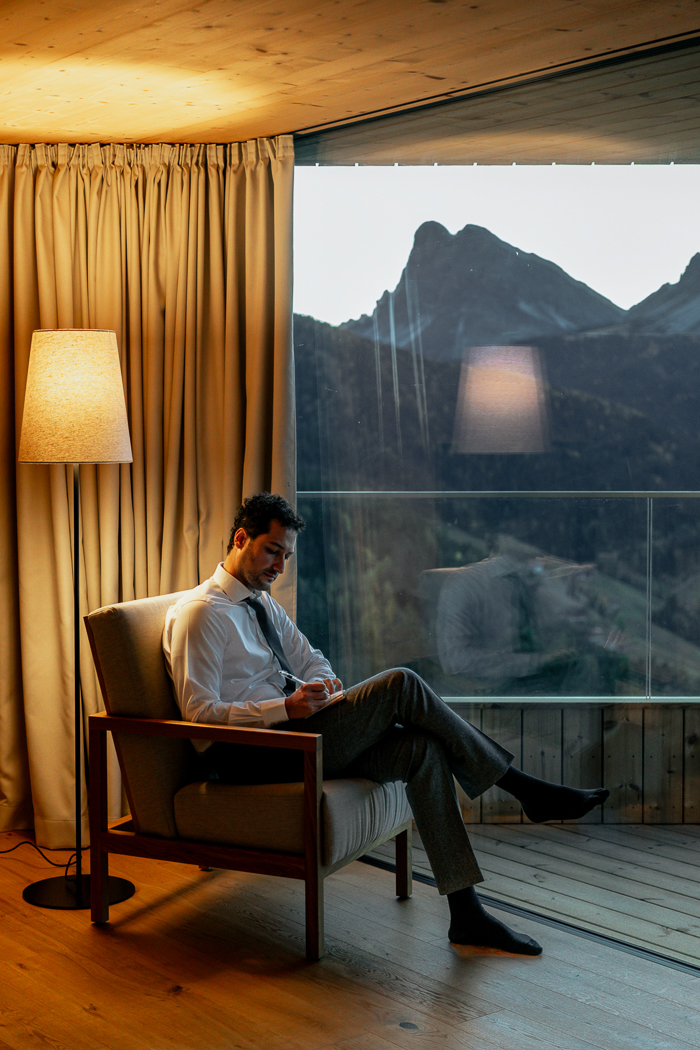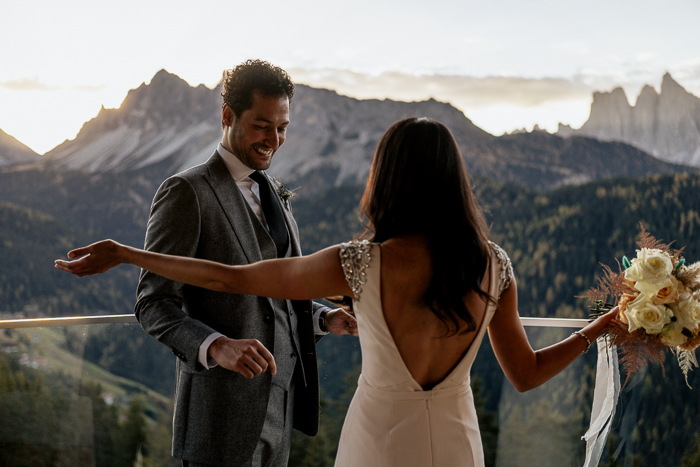 Danila Stella Events' Insights On This Dolomites Elopement
The inspiration came both from the environment and the couple. Amalia is calm like water, and Kayar is protective like the mountains protect the lake. Inspired by that, we created arrangements and decor using a neutral color palette with pops of blue. In the Dolomites, you can often see elopement preparations at a cabin or lodge. But for this stylish couple, we chose the Forestis for its modern, New York minimal, and luxurious aesthetic. We also added flowers to the boat to make it look like a garden which has never been done as far as I know.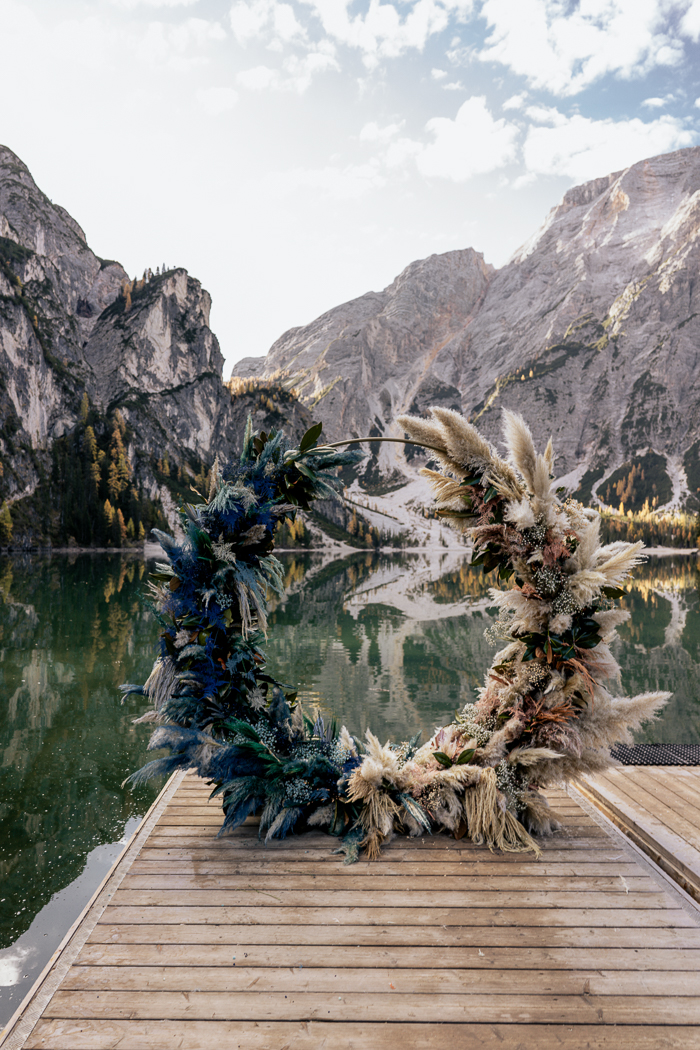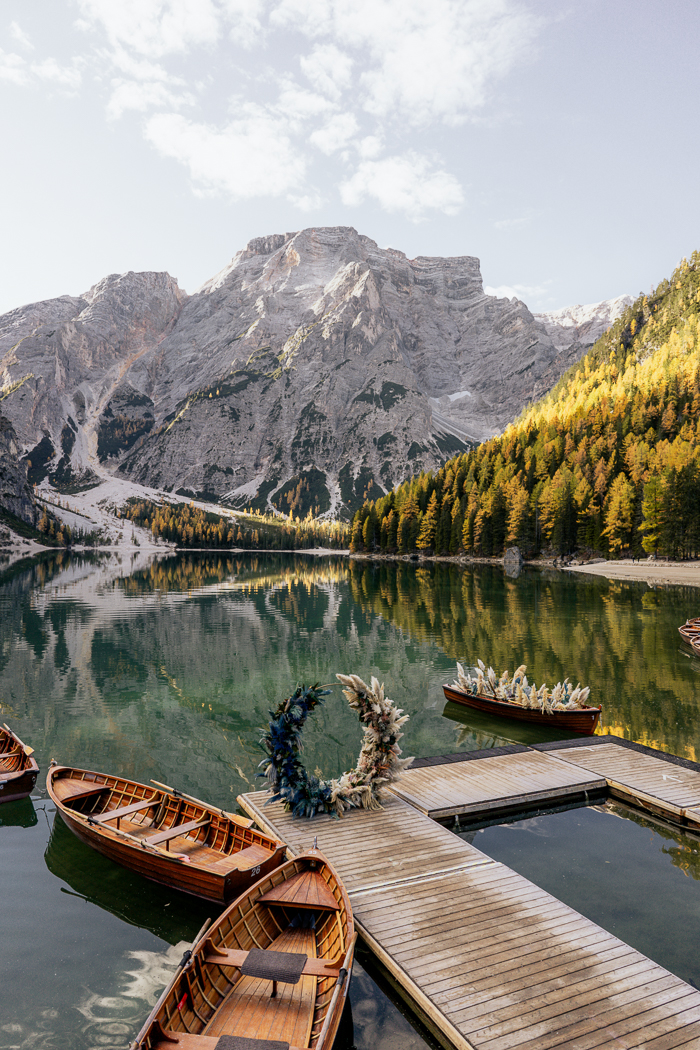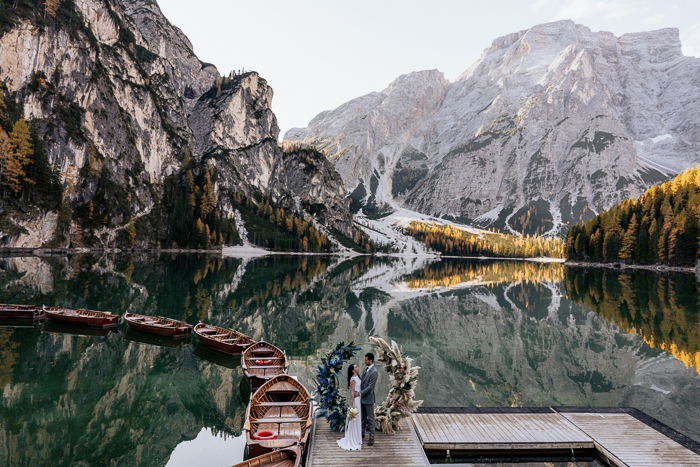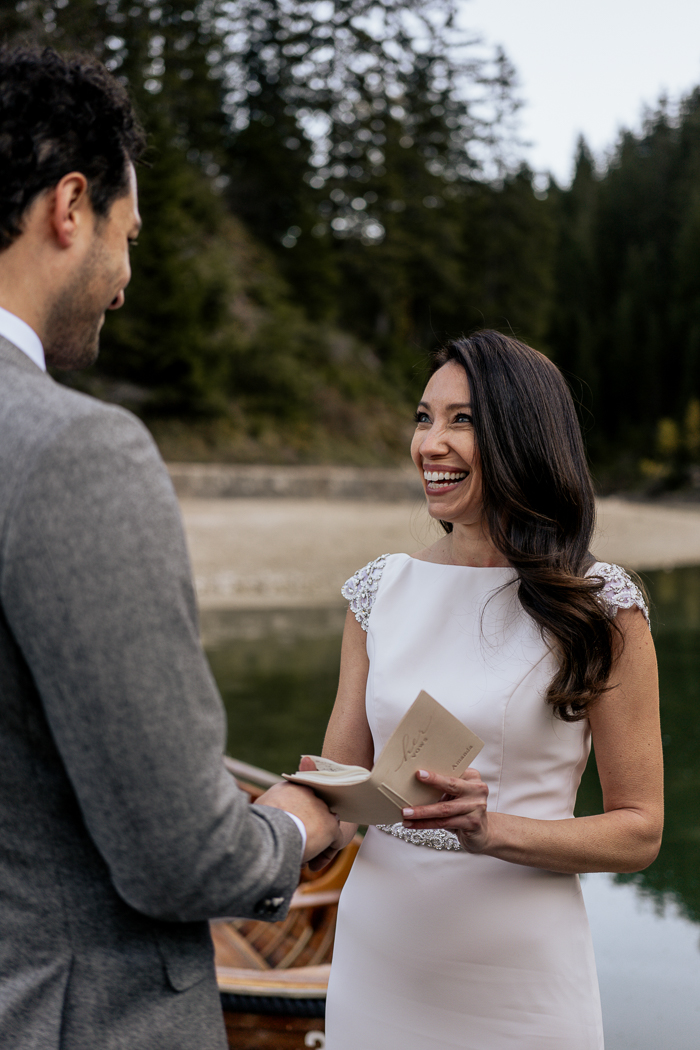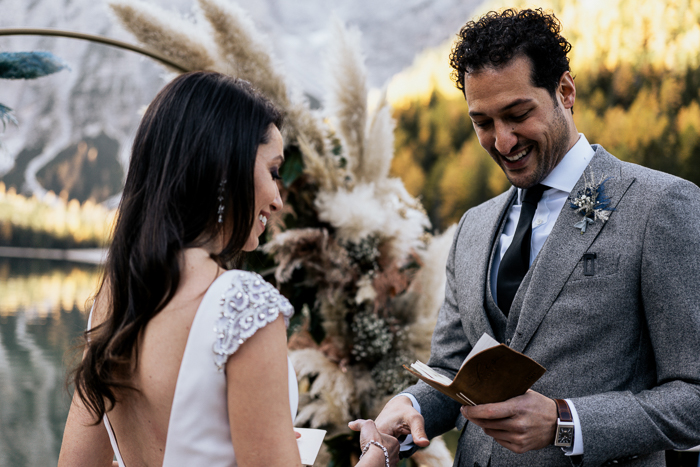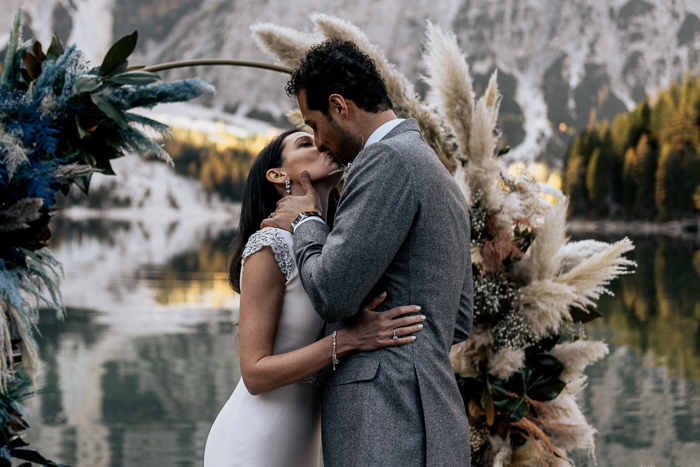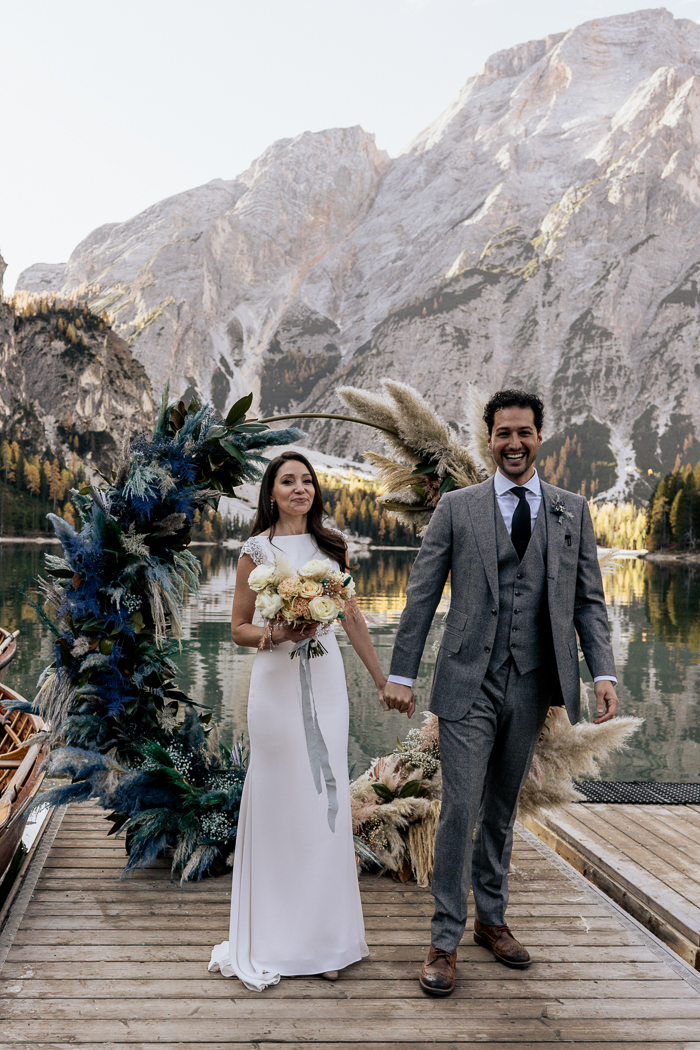 How Their Dolomites Elopement Came To Be
Kayar did lots of research about elopements. While reading blogs, he came across Braies and Amalfi. We always knew Italy was the one, but we were unsure how to go about it. Our planner Danila showed us a photo of a ceremony on Lake Braies, and we knew that was the place. As we have been to Amalfi many times, we kept that as an option, but Braies was the right place in the end. Danila did all the logistics and made everything look so easy. For couples thinking of a Dolomites elopement, make sure you book the water house and boat in advance. If you don't book a week ahead, there will already be people in the queue, and it would make it impossible to have the chance to take photos.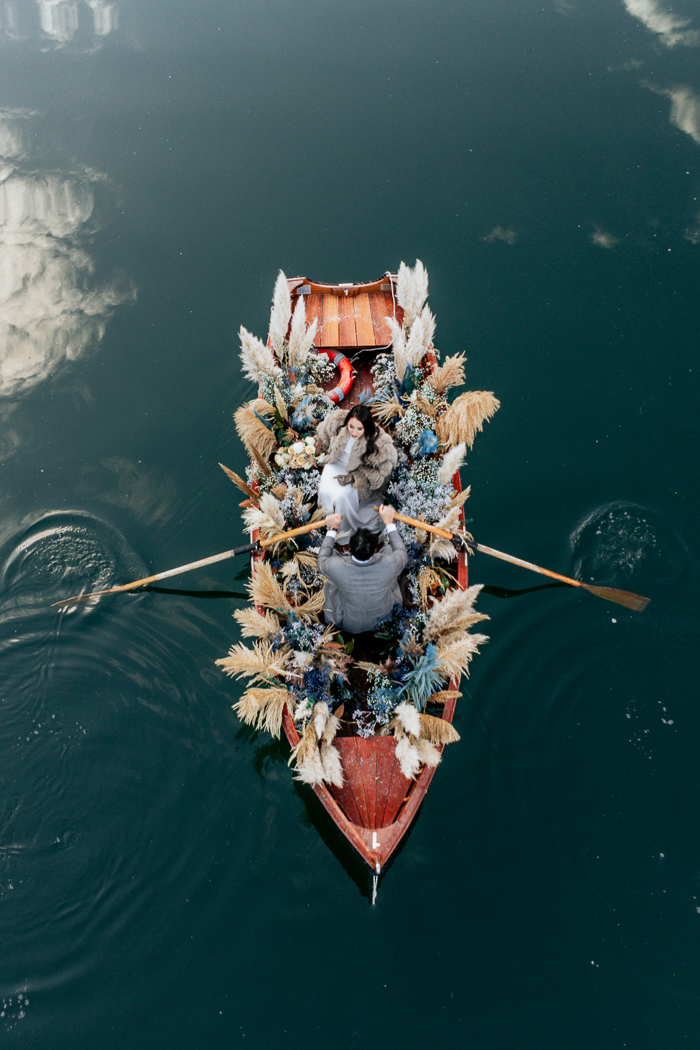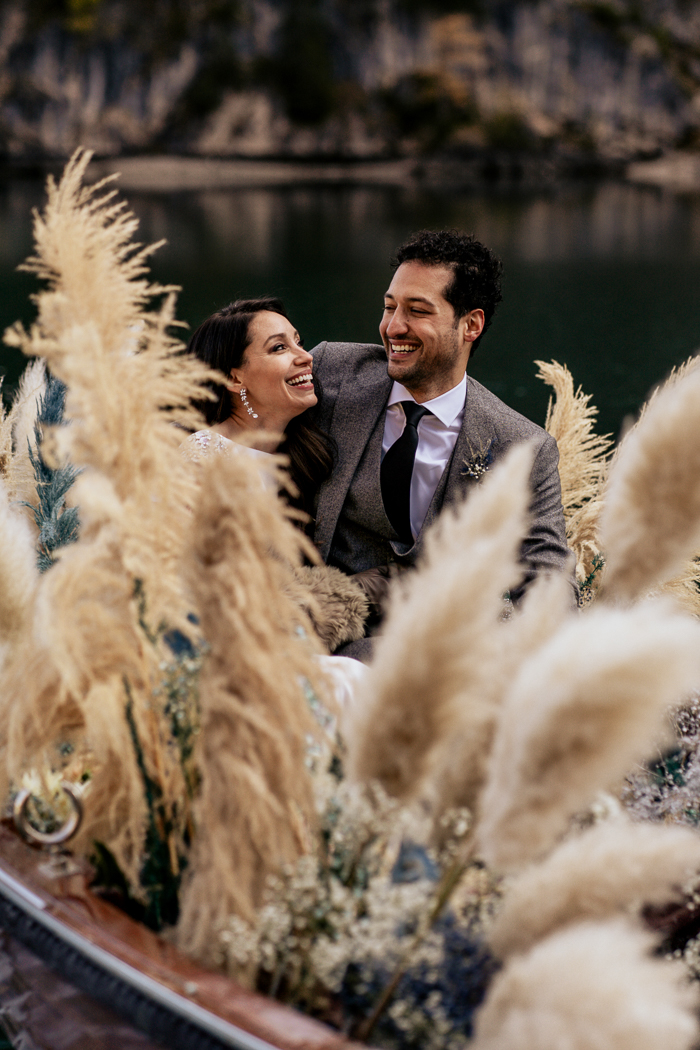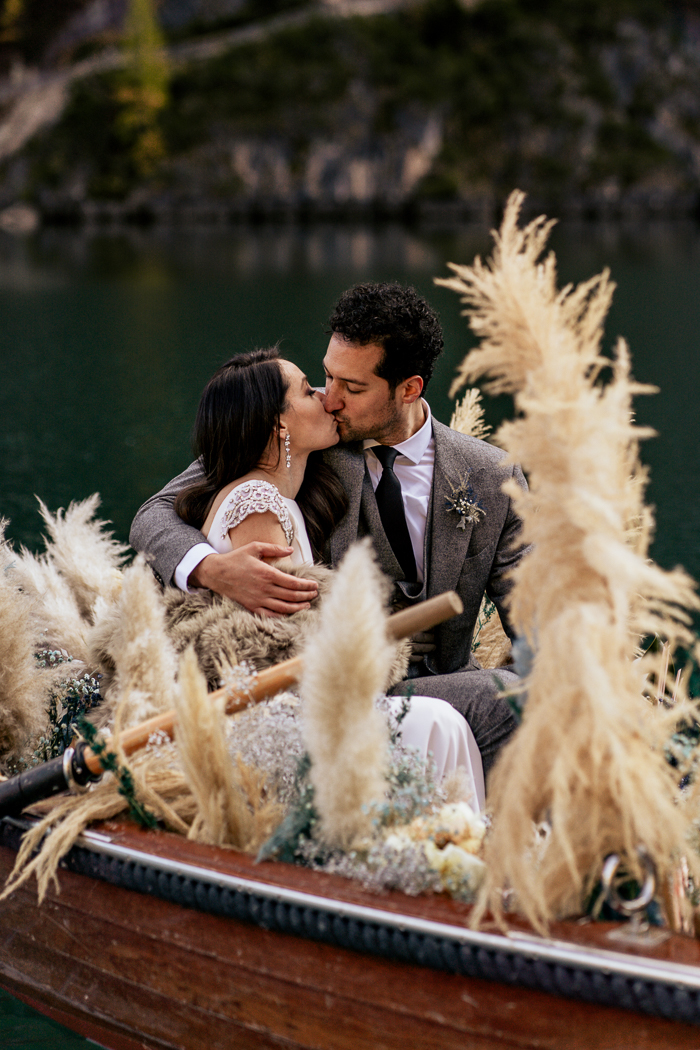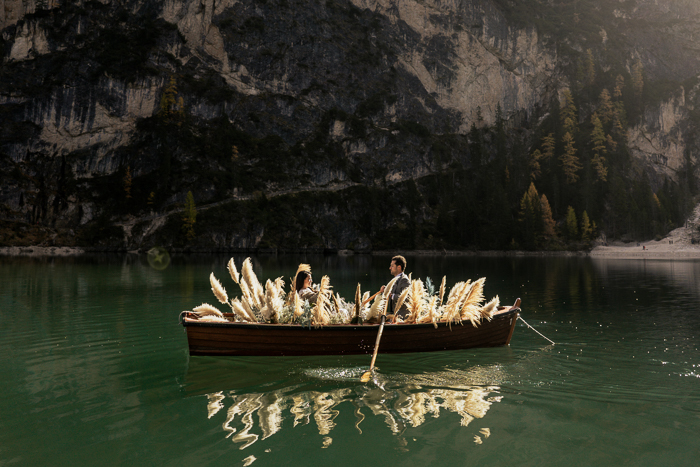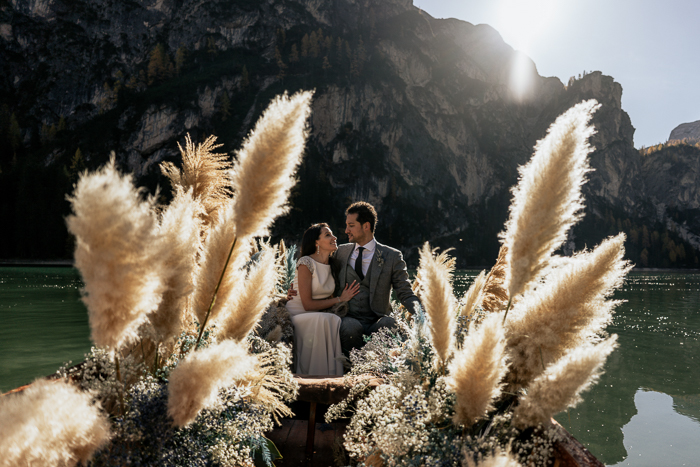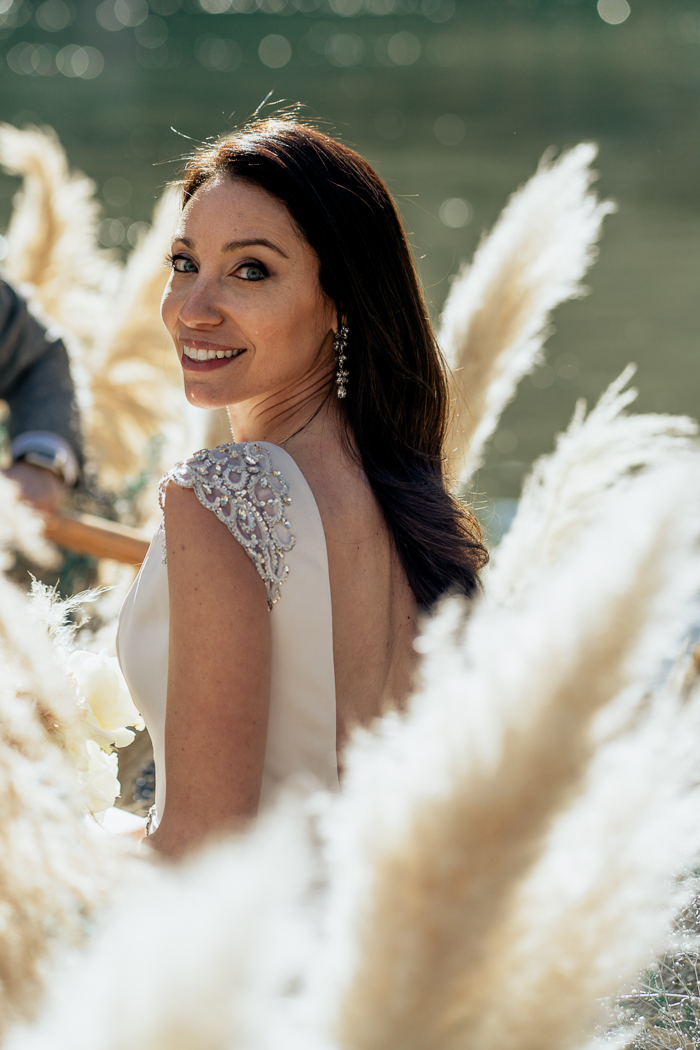 Exchanging Heartfelt Vows Was The Most Memorable Moment
We saw the lake for the first time during the ceremony. We didn't scout before, and even when we saw it in many photos, the pictures don't do any justice to how astonishing that place is. Kayar and I wrote our vows, and our planner Danila wrote a personalized ceremony. We expected to be very cold, but instead, we couldn't help but be overcome by emotion. Reading our vows to each other was touching and the best moment.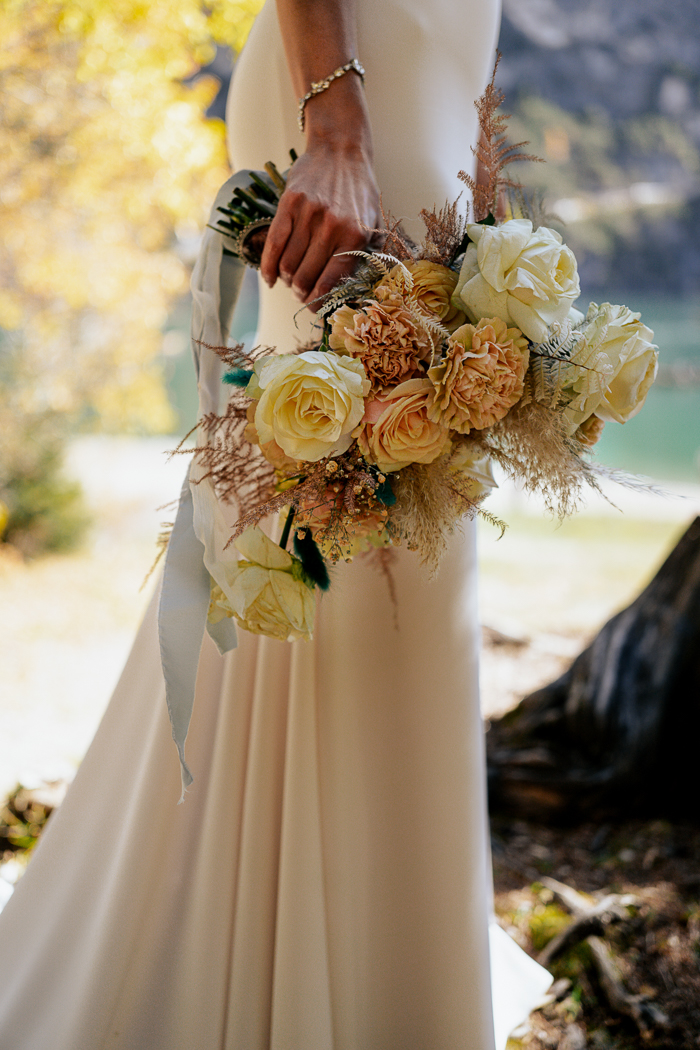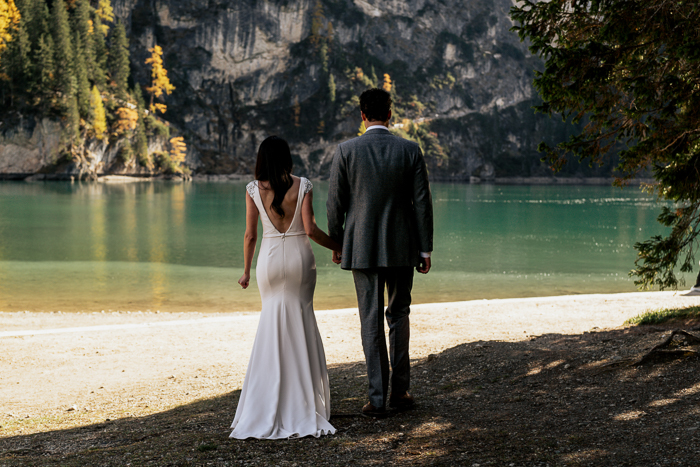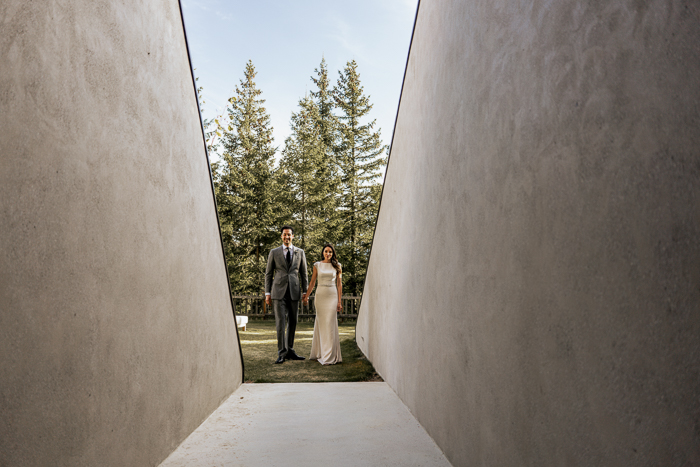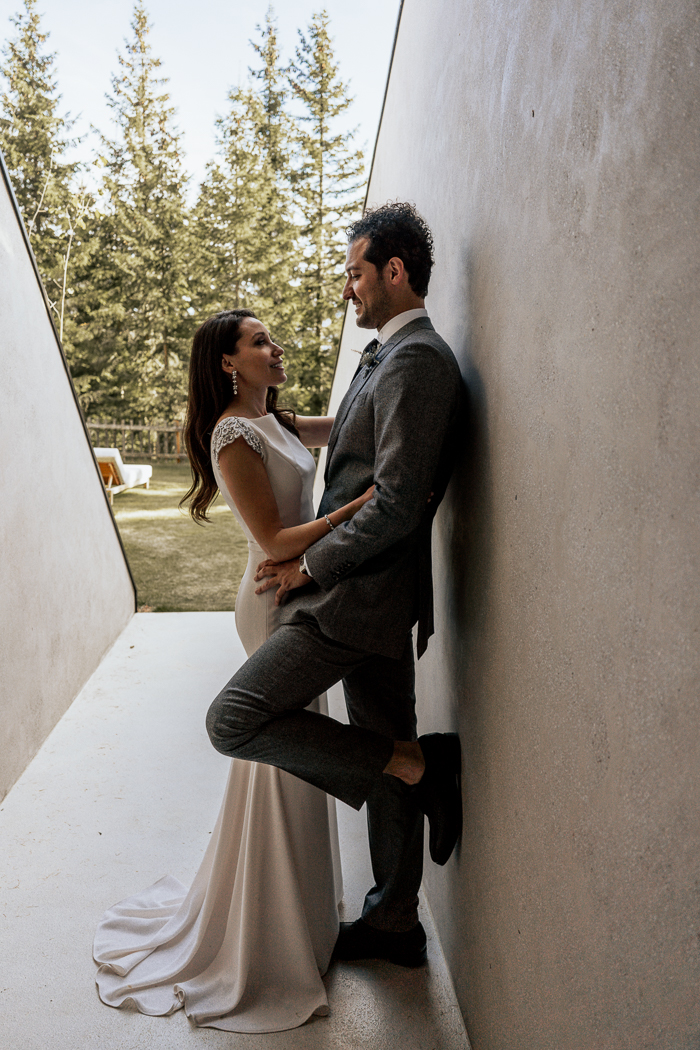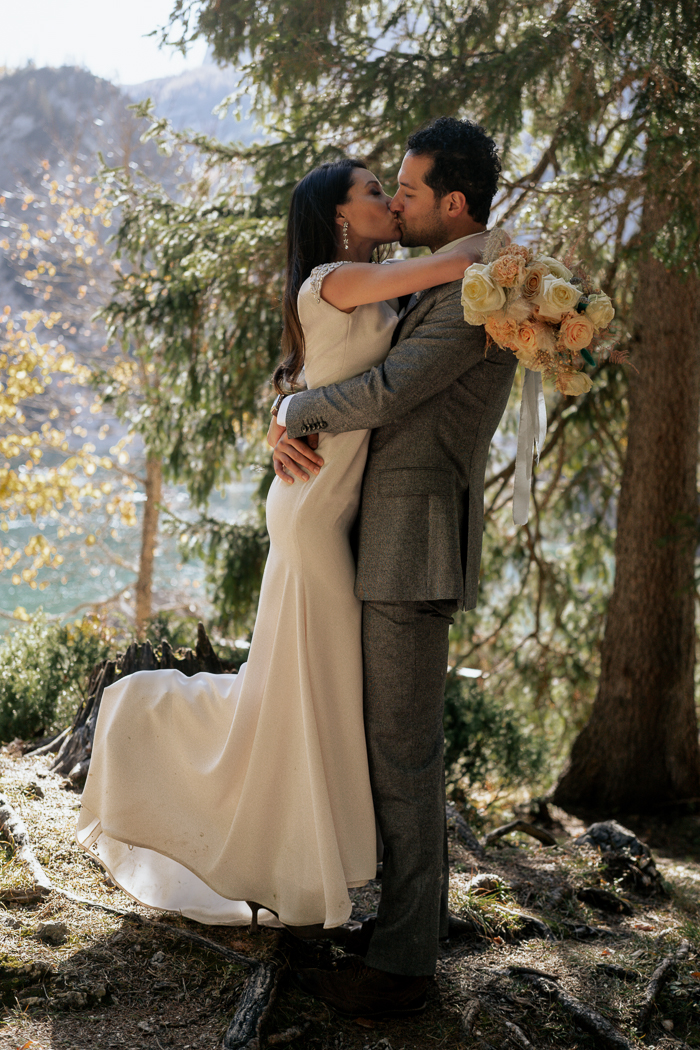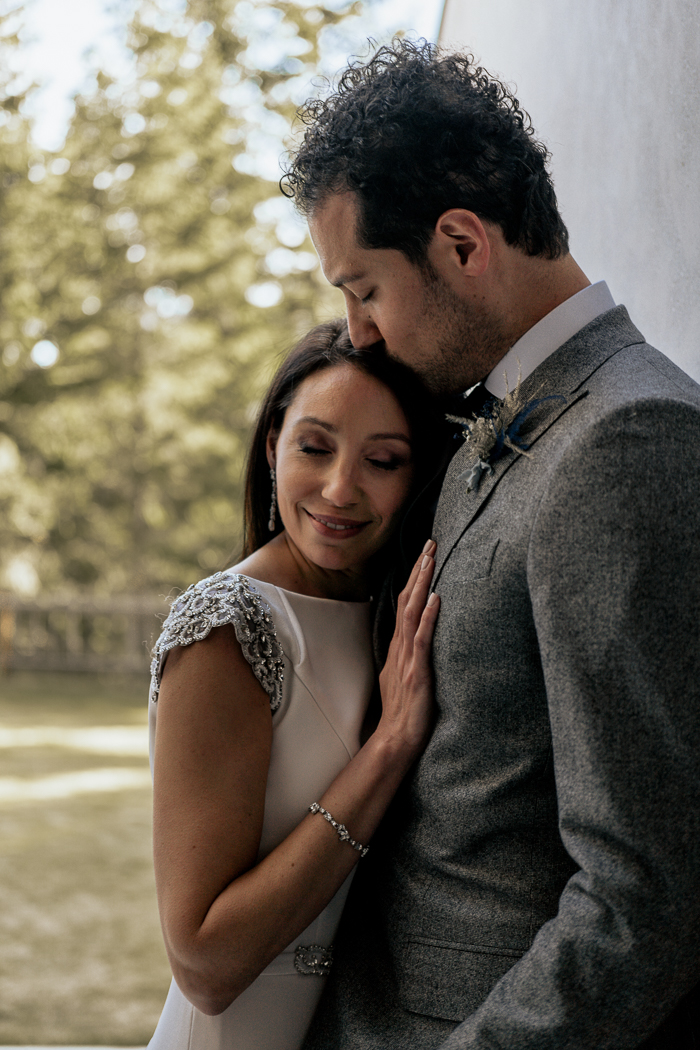 Their Planner Took Their Vision and Brought Their Dream Elopement To Life
Our planner, Danila Stella Events, suggested Lake Braies and trusted her with bringing our vision to life. Our venue was absolutely unique and stunning. We said we really liked the minimal New York style, so she chose a hotel that reflected our style for the preparation. Everything was very minimalistic, from the invitations and menu to the table set-up. We liked Danila's idea of making something boho for the flowers, like the pampas arch and the boat with flowers. Danila mixed water and earth and created this amazing arch, reflecting both the location and us.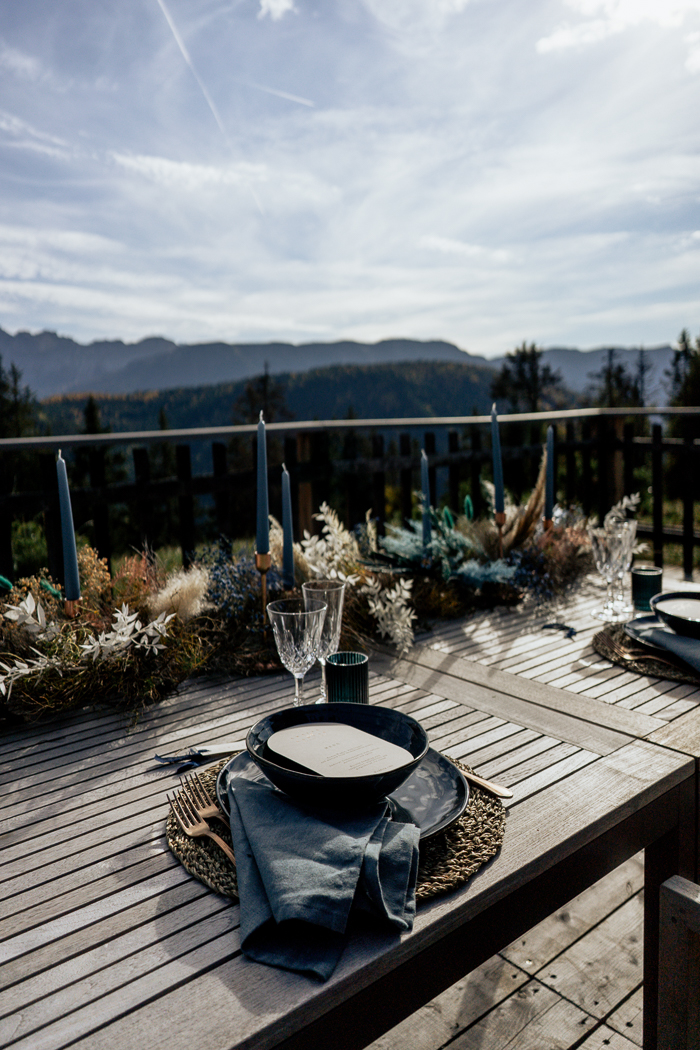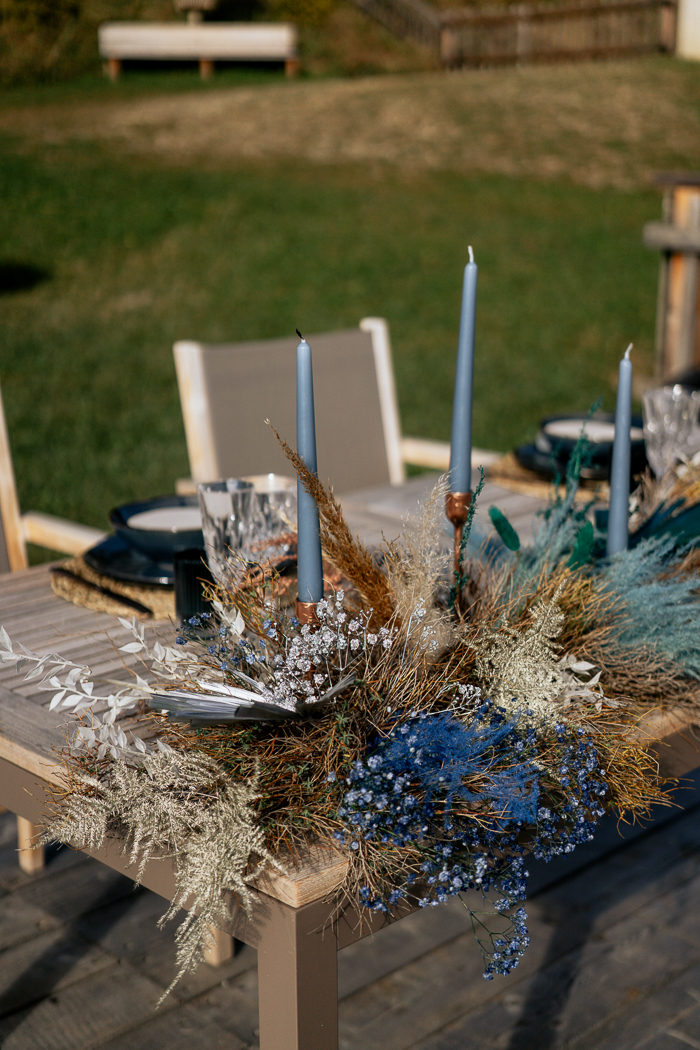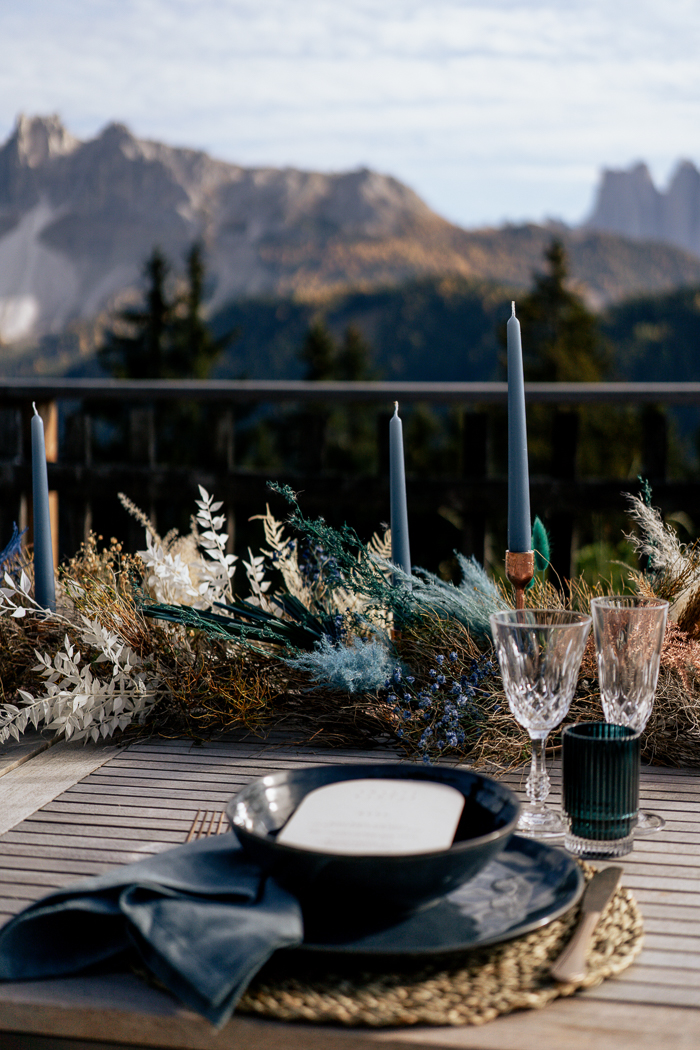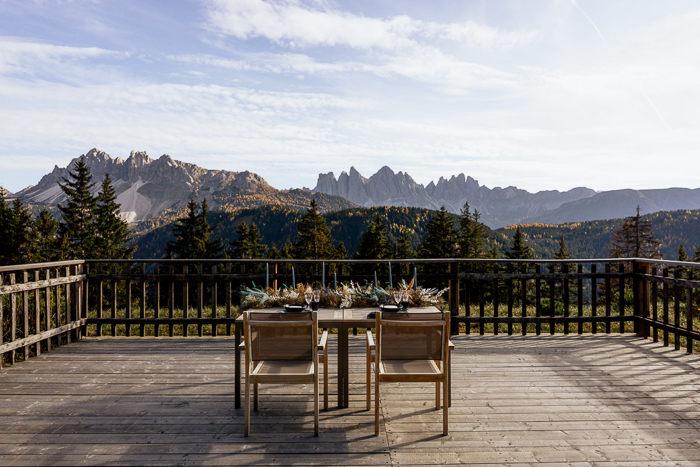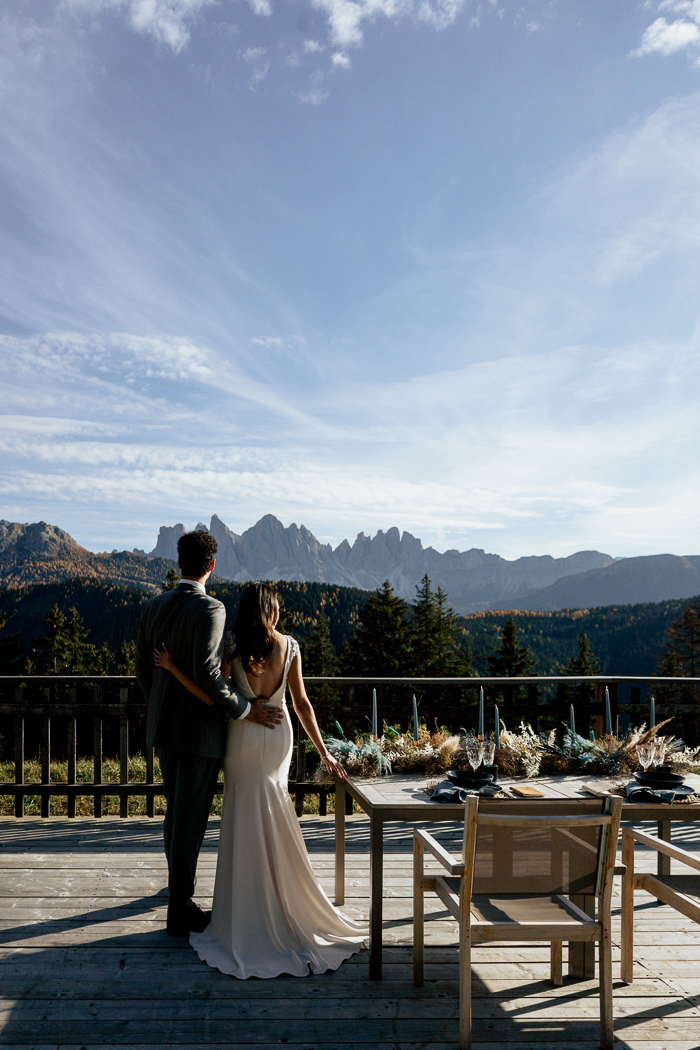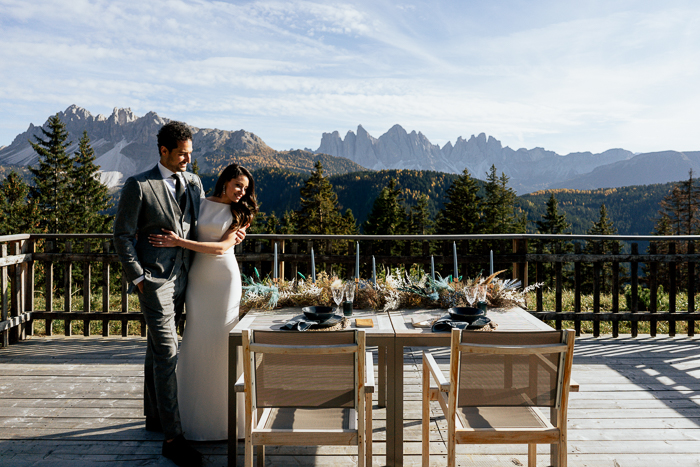 Congratulations to Amalia and Kayar on their stunning boho Dolomites elopement. Many thanks to Paola Lattarini for capturing every detail of this spectacular celebration. And, of course, to Danila Stella Events for planning the whole thing and sharing their special day with us.
Tying the knot in a faraway location takes more planning, especially if it's somewhere you and your partner have never been to—much like Amalia and Kayar. From negotiating with vendors to staying on budget, a seasoned planner is crucial to ensure you have a seamless and stress-free planning process. Be sure to check out our list of expert planners to find the one who ticks all the right boxes.