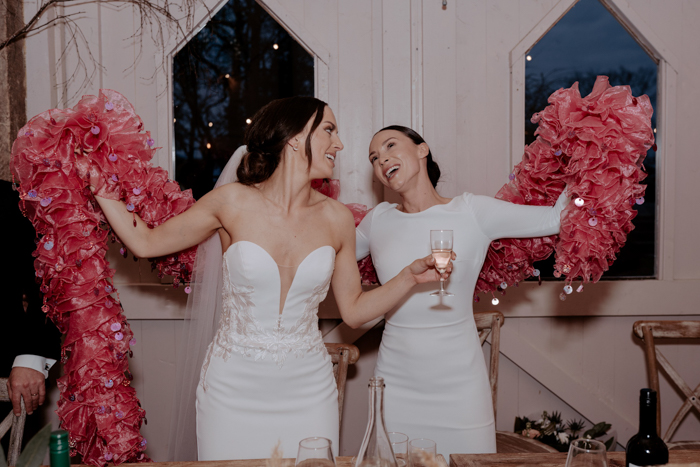 Robyn and Jodie wanted to host a memorable big day that's true to them–boasting all the fun and beautiful details without the constraints of a traditional wedding. With a charming barn venue, wild floral arrangements in a neutral color palette, and complementing chic bridal attire, their Wyresdale Park wedding had an ethereal yet modern vibe. And since the couple wanted to fill their big day with lots of thoughtful and personal touches, they decided to forego hiring a planner and took on the wedding planning themselves.
Their special day took place across different barns of the historic estate. The pair exchanged emotional vows at the Ceremony Barn, featuring hanging greenery and a candle-lined aisle. After the two tied the knot, they headed to the White Barn for their reception. Foraged greenery, feathery accents, and fairy lights transformed the space, giving it a romantic and whimsical feel. And as a perfect way to end the day, they danced the night away at the Party Barn.
From the adorable way they included their flower grannies in the ceremony to the drag queen performance at their reception, their big day was all about everything and everyone they loved. If you're looking for unconventional wedding inspo or you love the idea of incorporating subtle rustic elements, you're going to want to see these stunning images captured by Emily Robinson Photography.
The Couple:
Jodie and Robyn
The Wedding:
Wyresdale Park, Lancashire, United Kingdom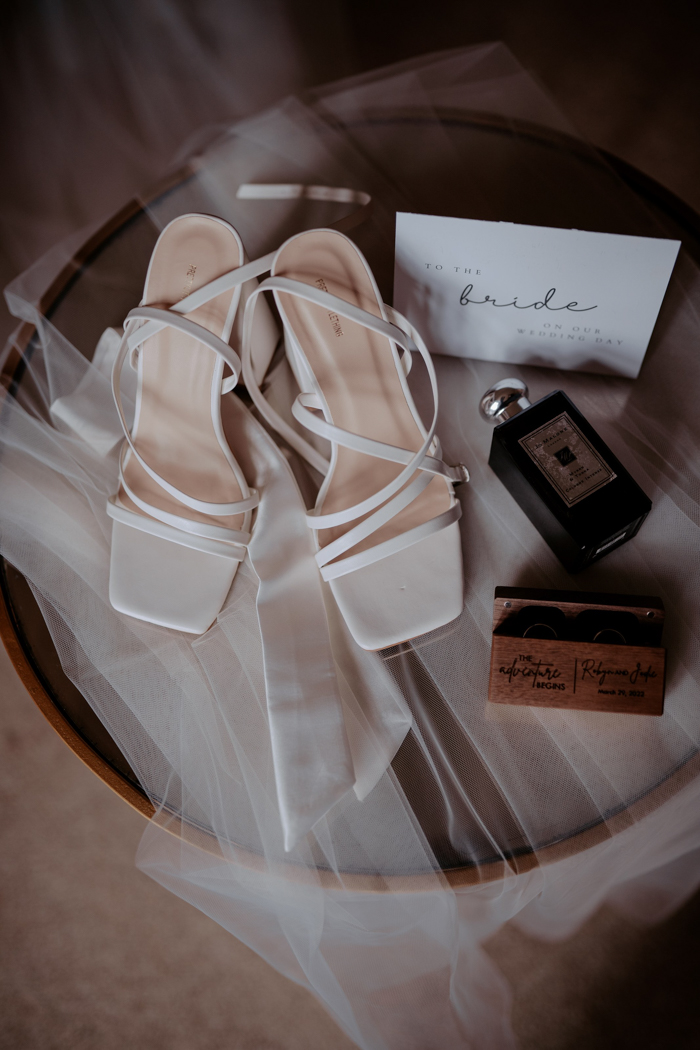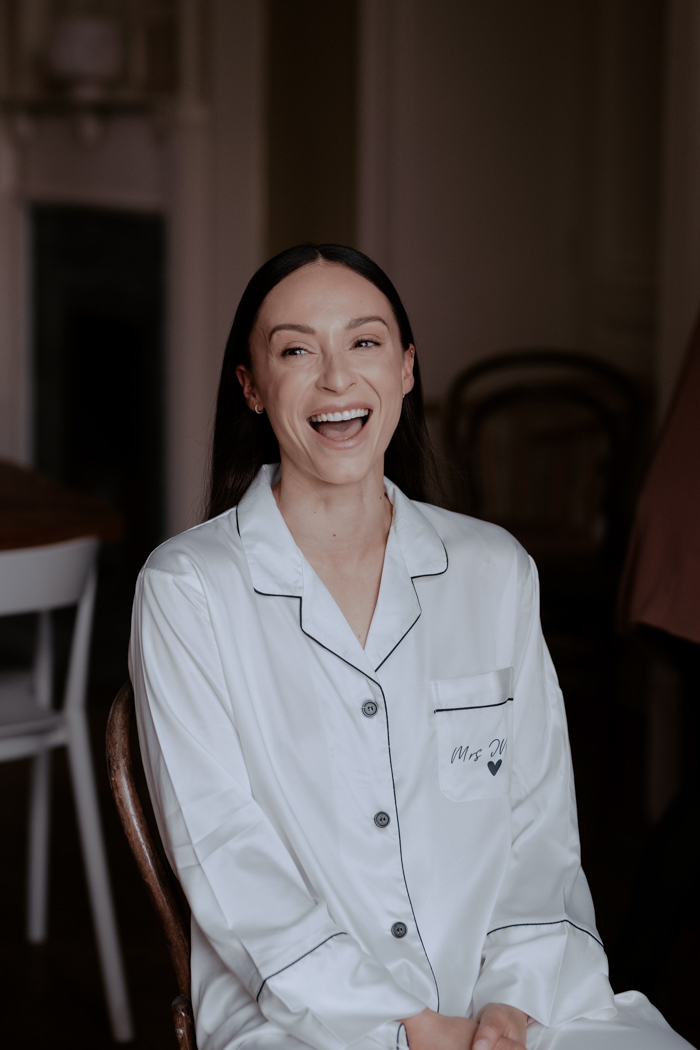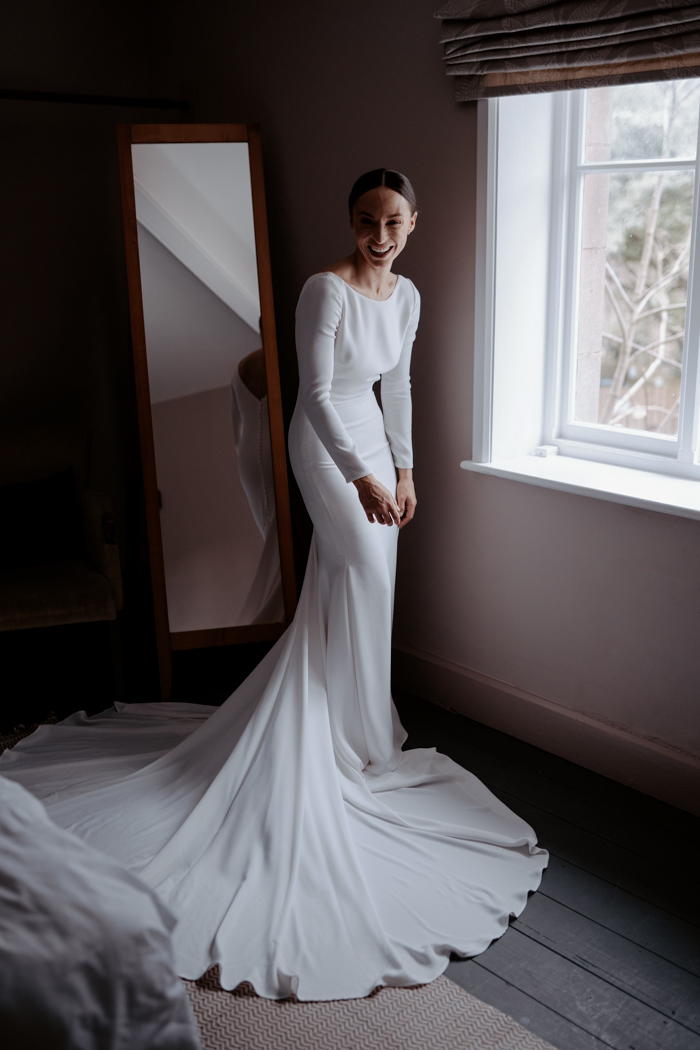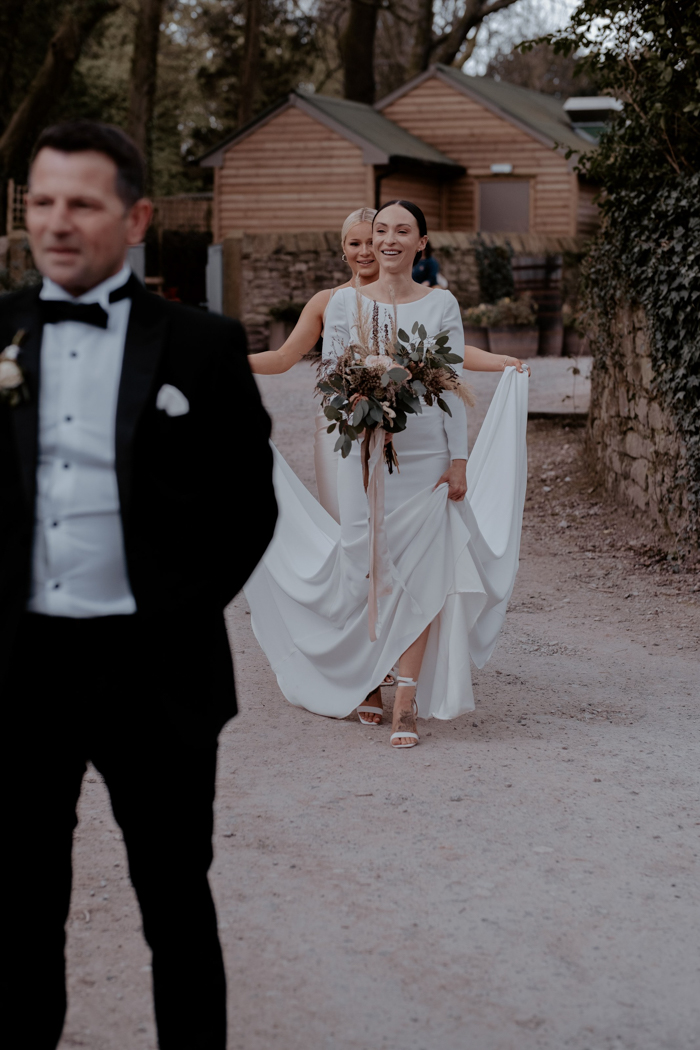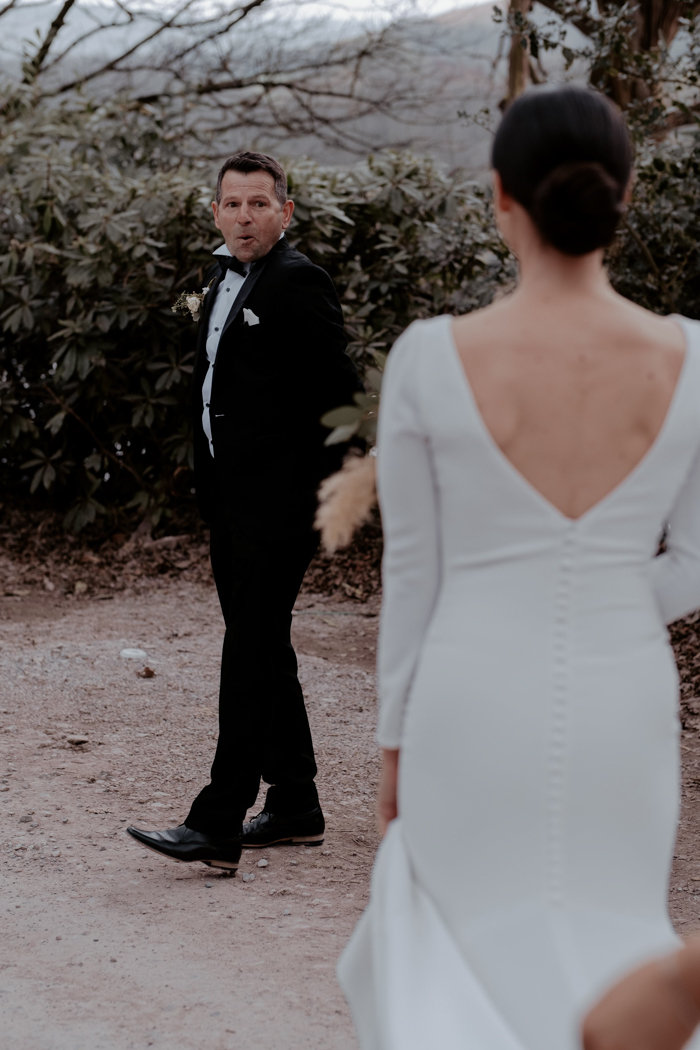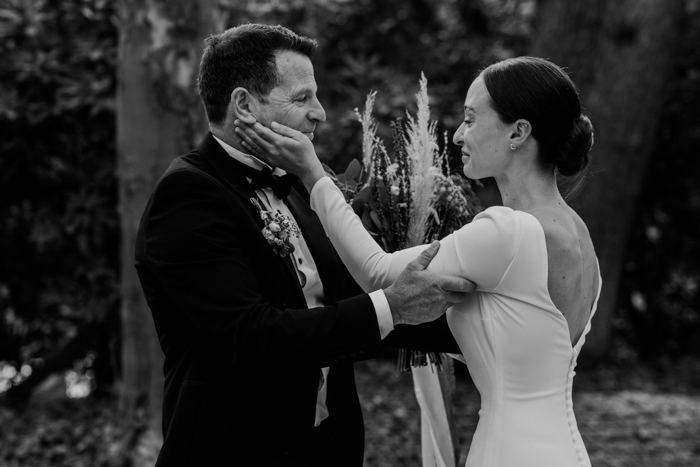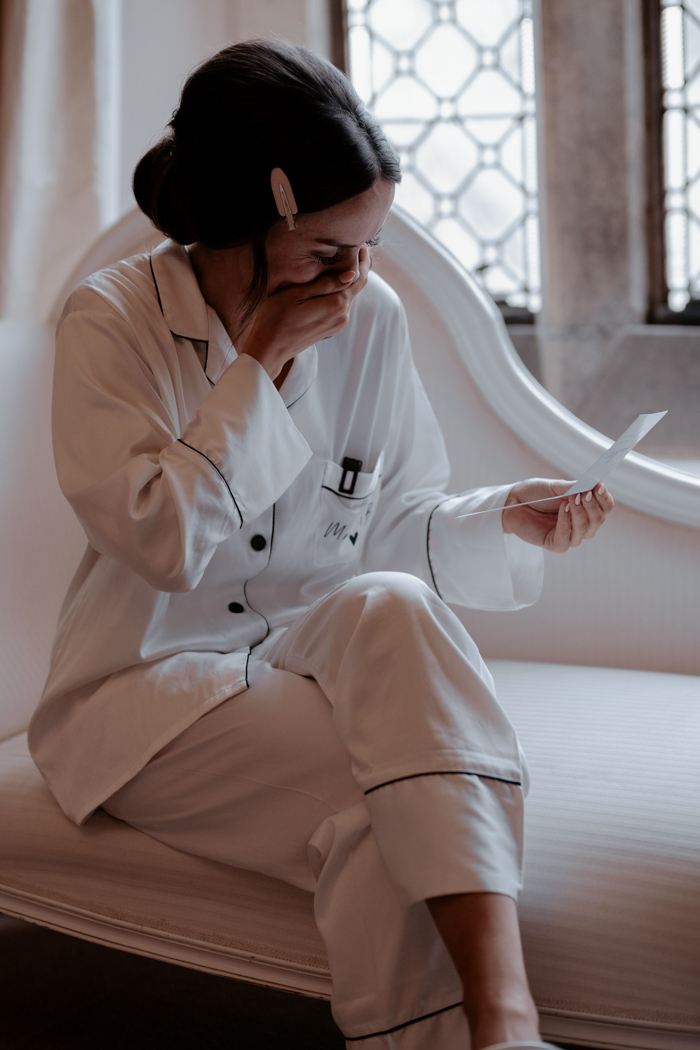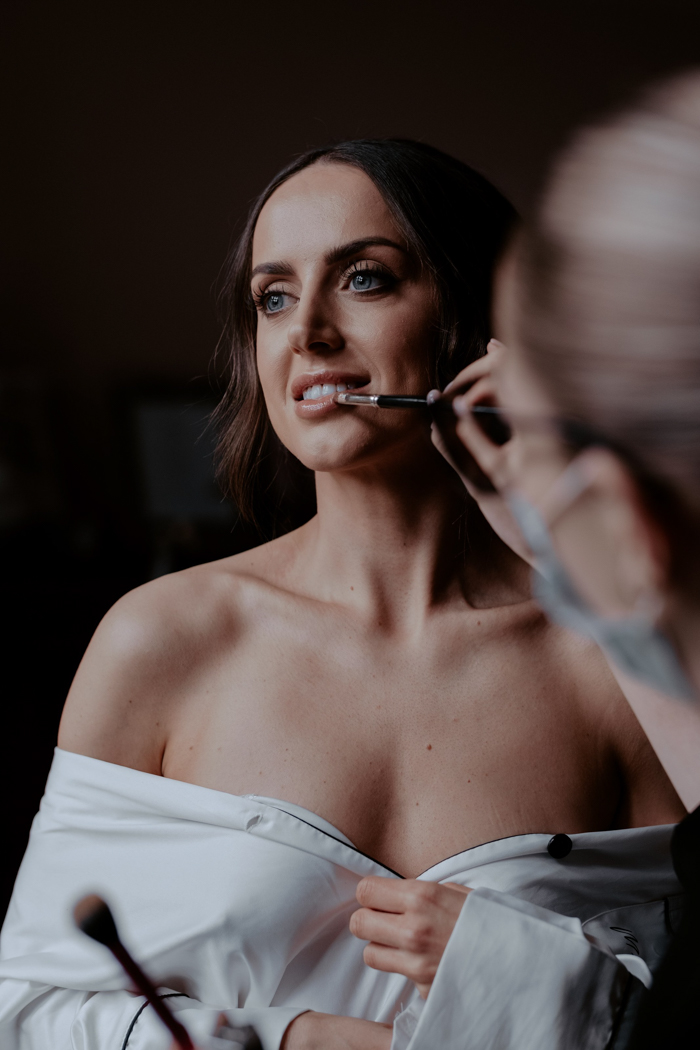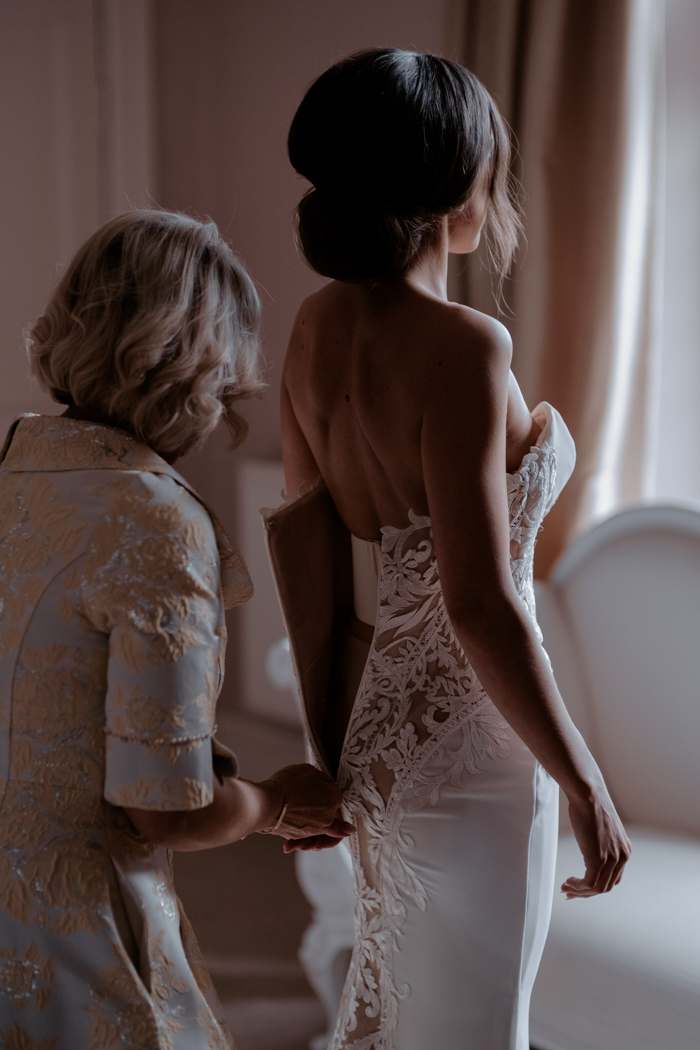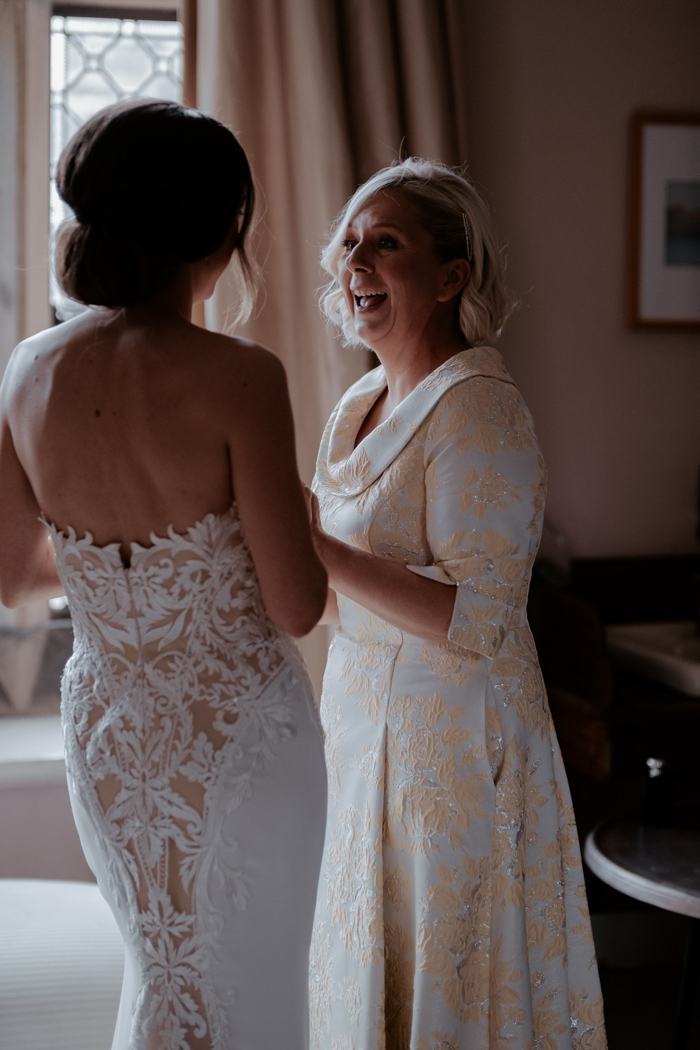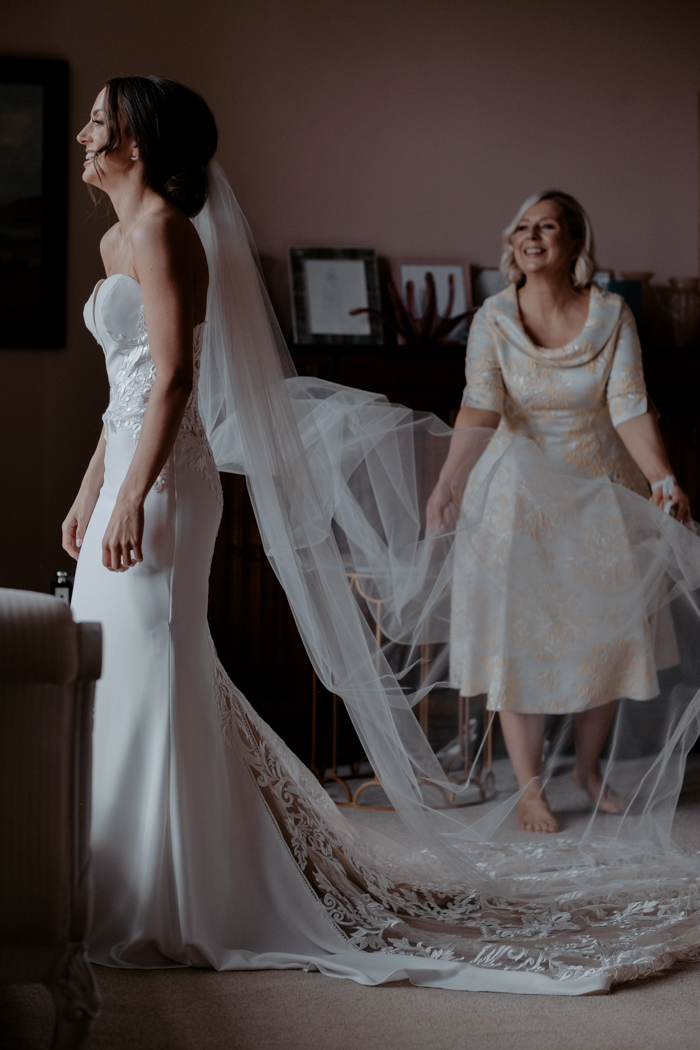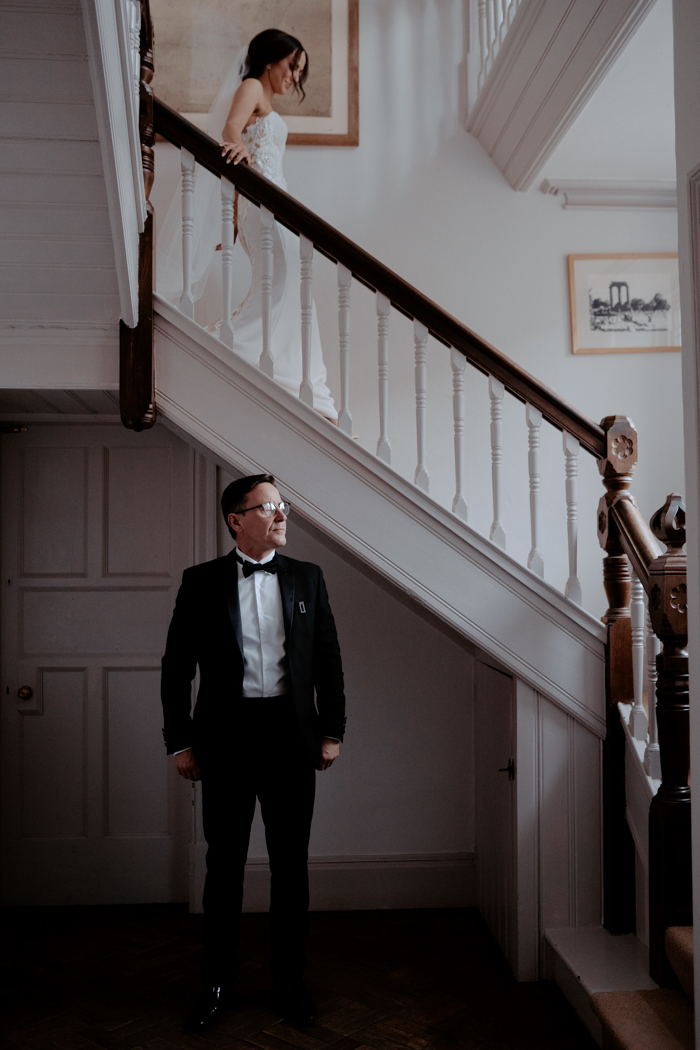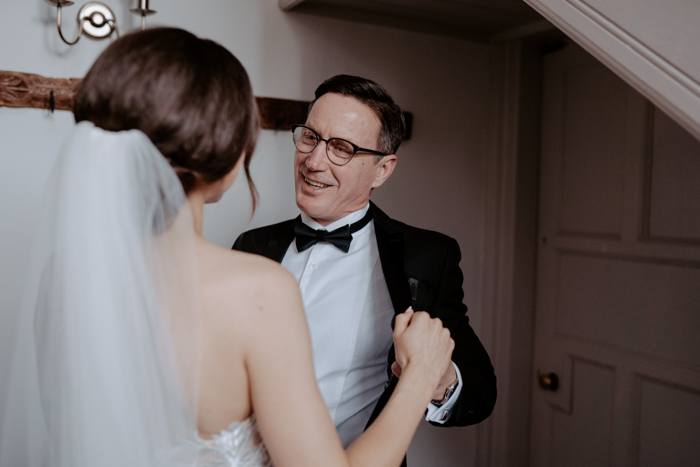 Personalizing Their Wyresdale Park Wedding Ceremony Through Decor, Writing Their Vows, And Including Their Loved Ones
The ceremony was certainly the most memorable and special part of the day. We both didn't expect much from the ceremony and were looking forward to everything after that. However, it was magical. The room was perfectly stunning–decorated with dried flowers and greenery–and full of love from our family and friends. We also wrote our own vows and found this much more meaningful. We had two of our bridesmaids write a personalized reading in the form of a sentimental poem. We even danced back up the aisle with our friends and family following.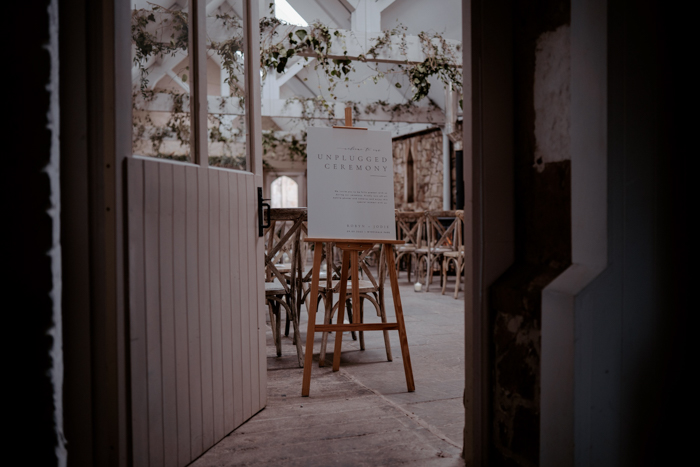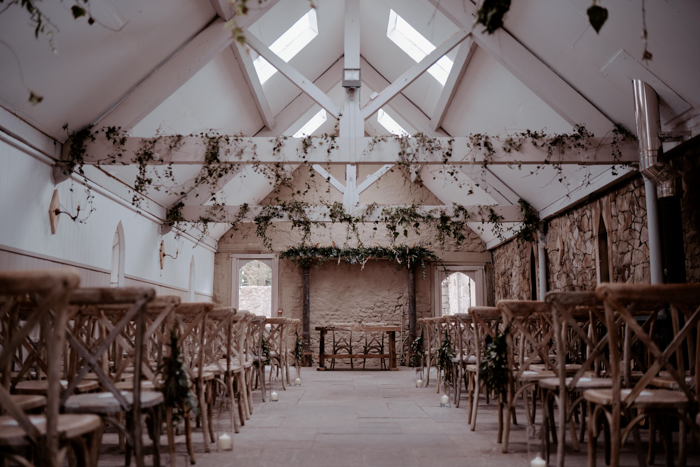 Giving Their Grandmothers Special Roles As Flower Grannies
Instead of having flower girls, we had our beautiful grandmas. Flower grannies were something we had come across on social media and thought it was a really special touch. They all loved it and have recently found fame on TikTok with over two million views!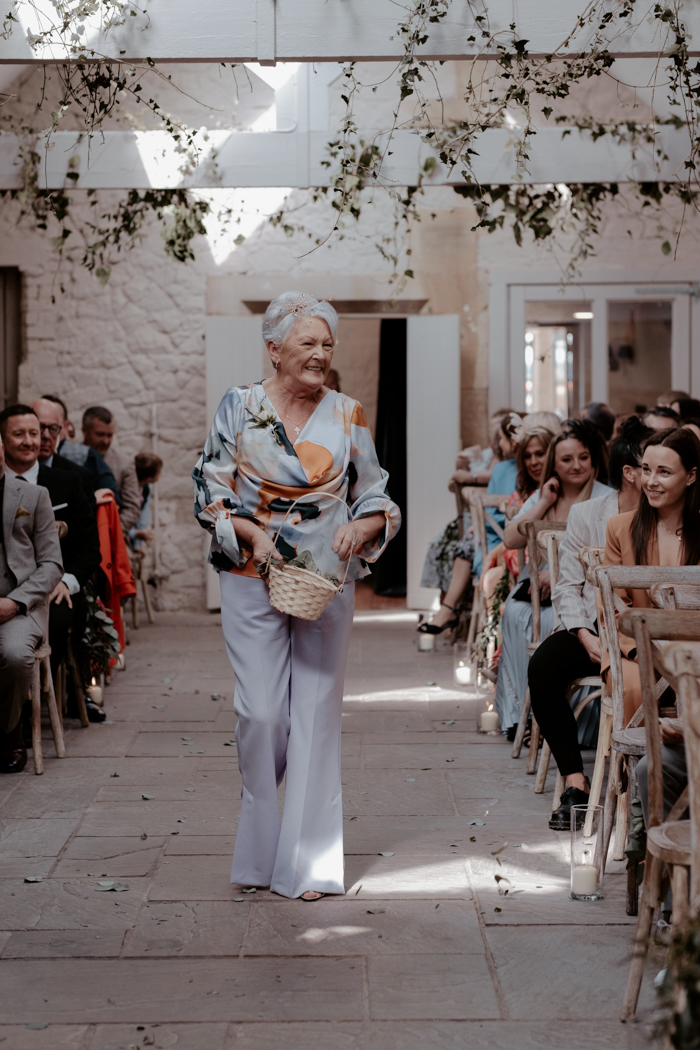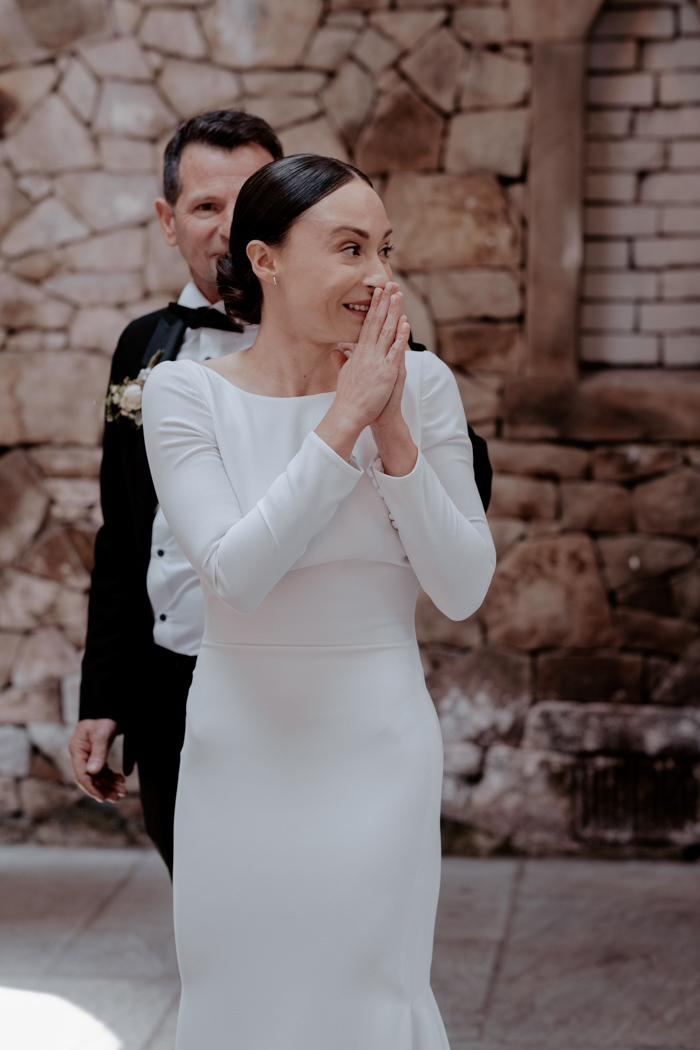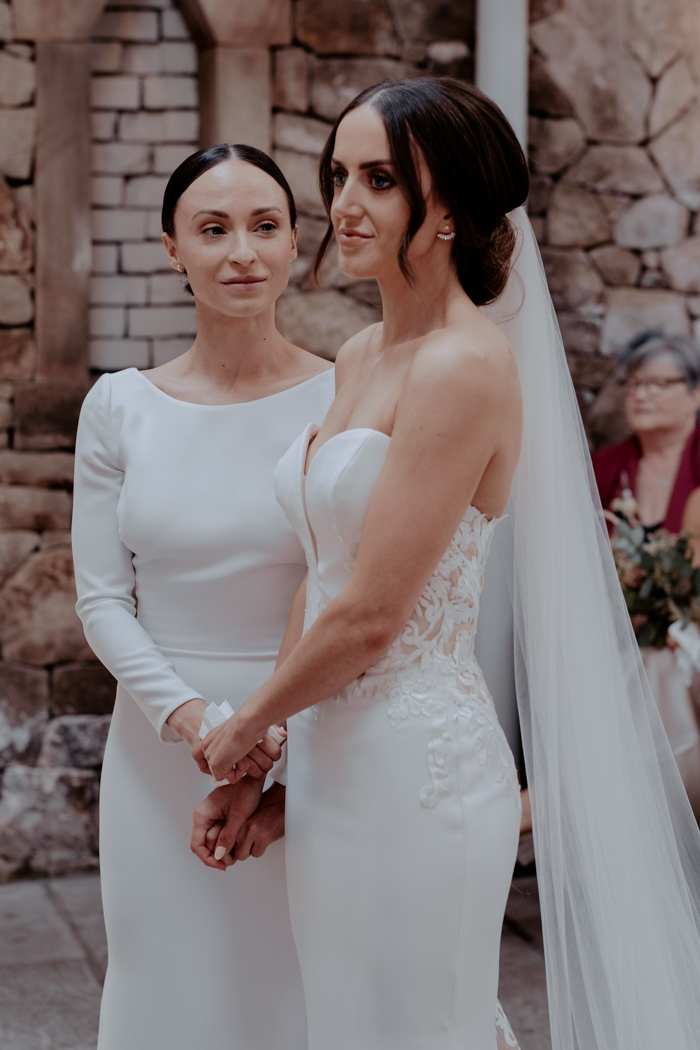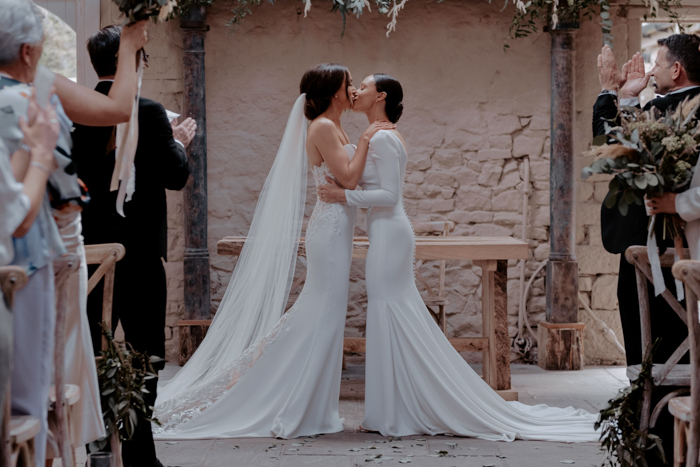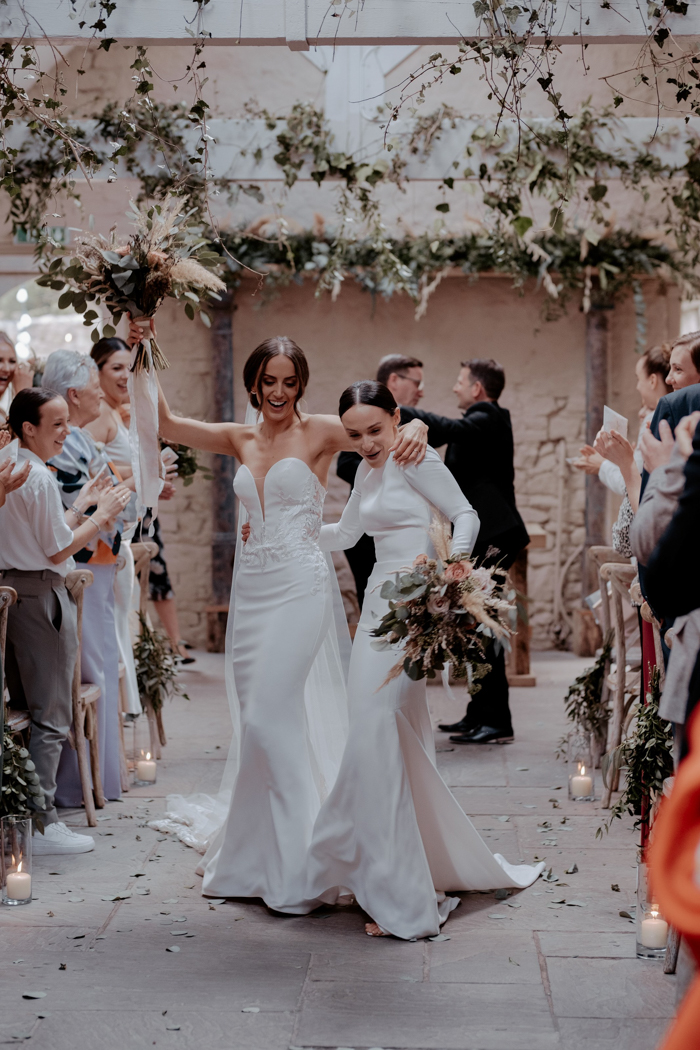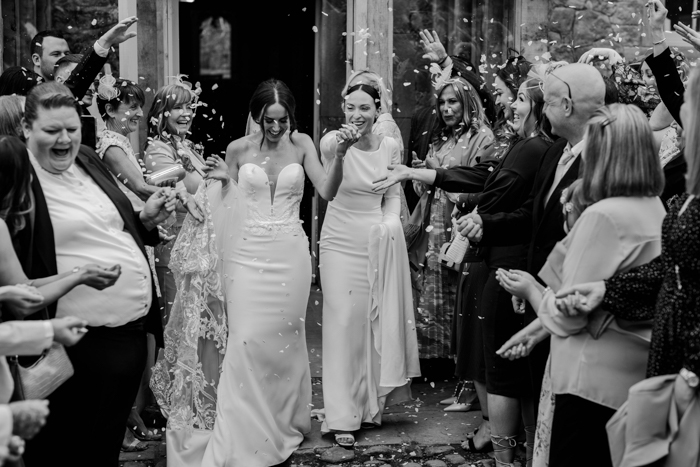 Personalized Wedding Favors For Both Their Adult And Young Guests
We gave our guests personalized shots of Limoncello along with s'mores for the fire in the evening. Both of these we made ourselves with a bit of help from the bridesmaids. For the children that came to the wedding, we ordered activity boxes off Etsy, which kept them occupied throughout the wedding breakfast.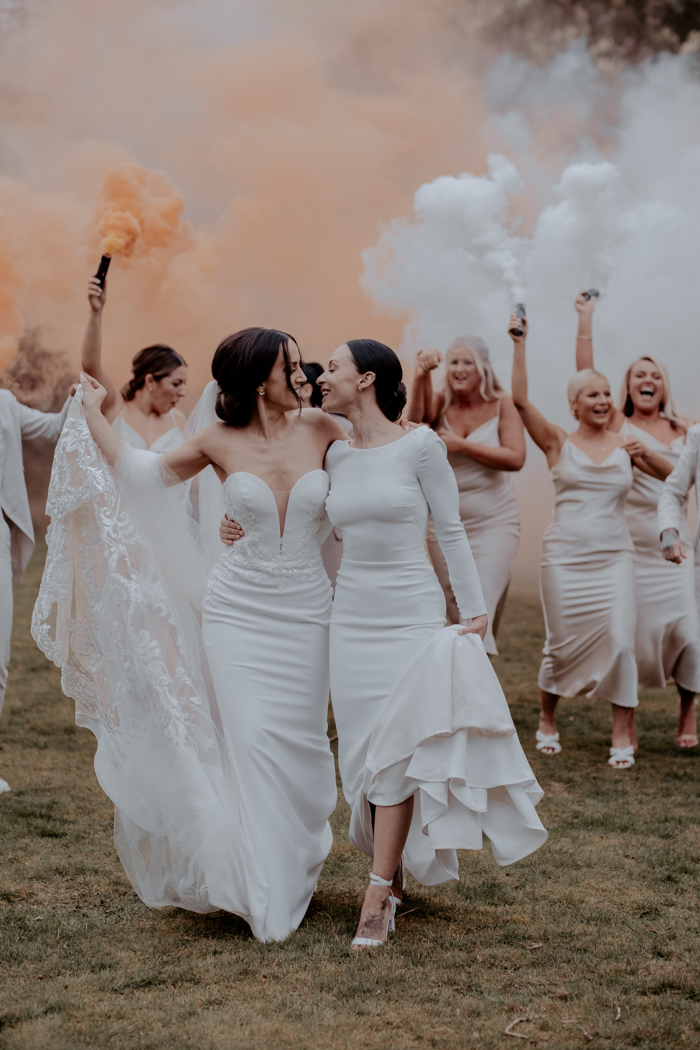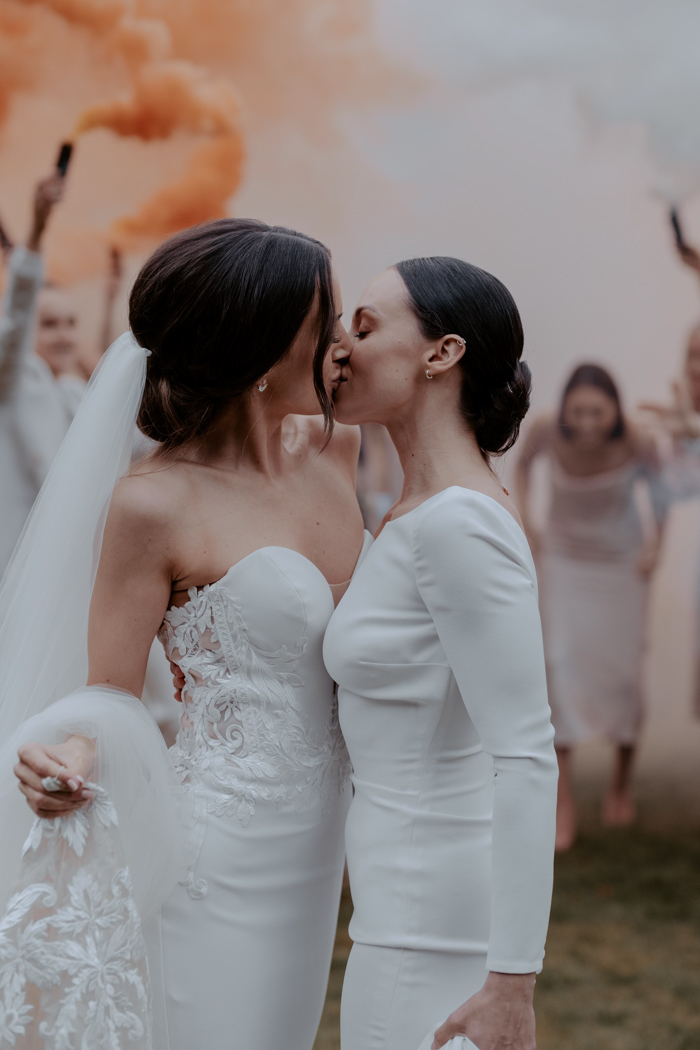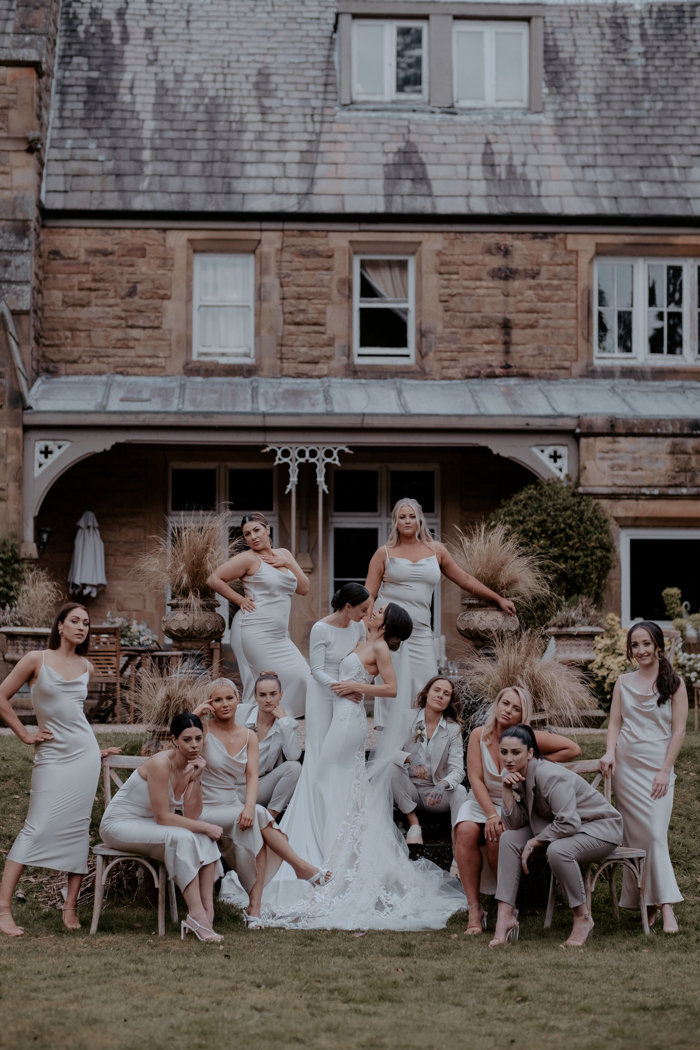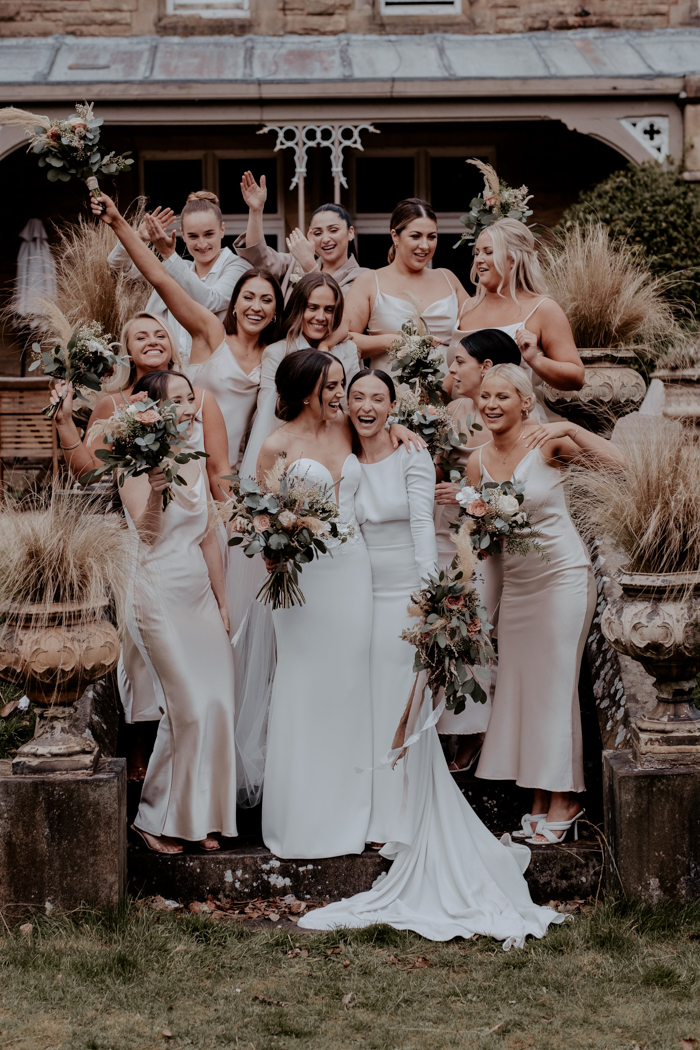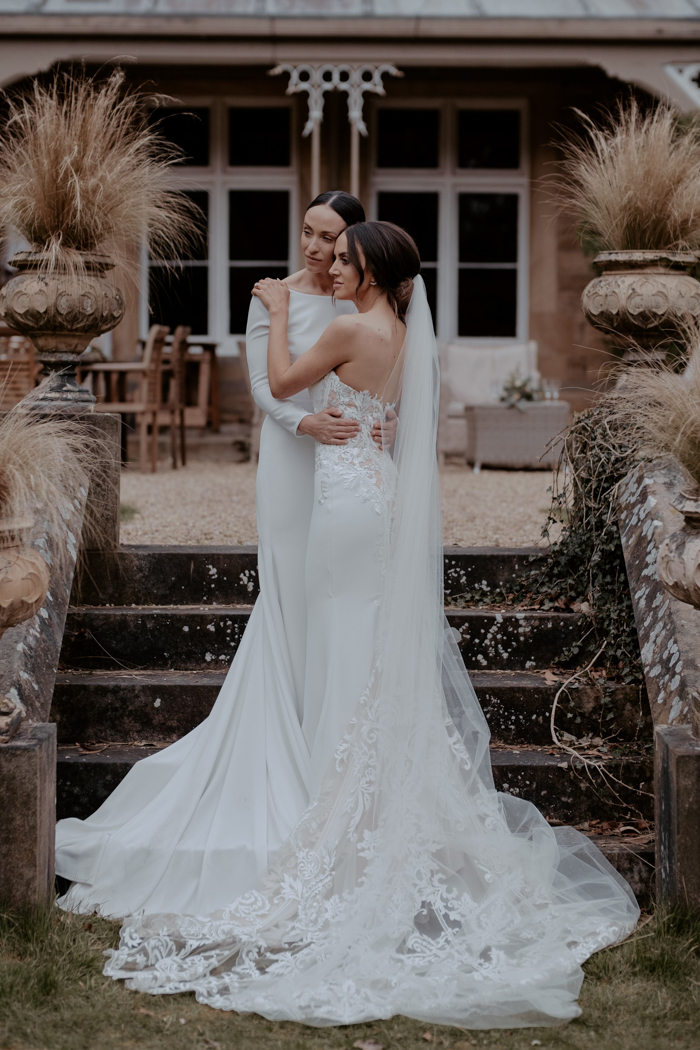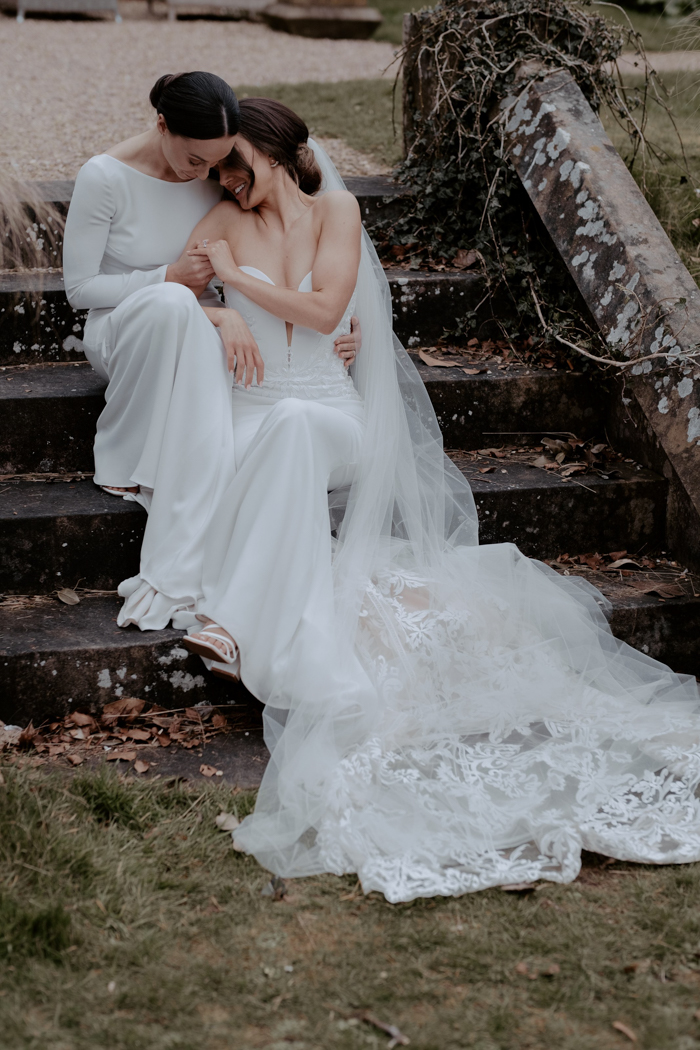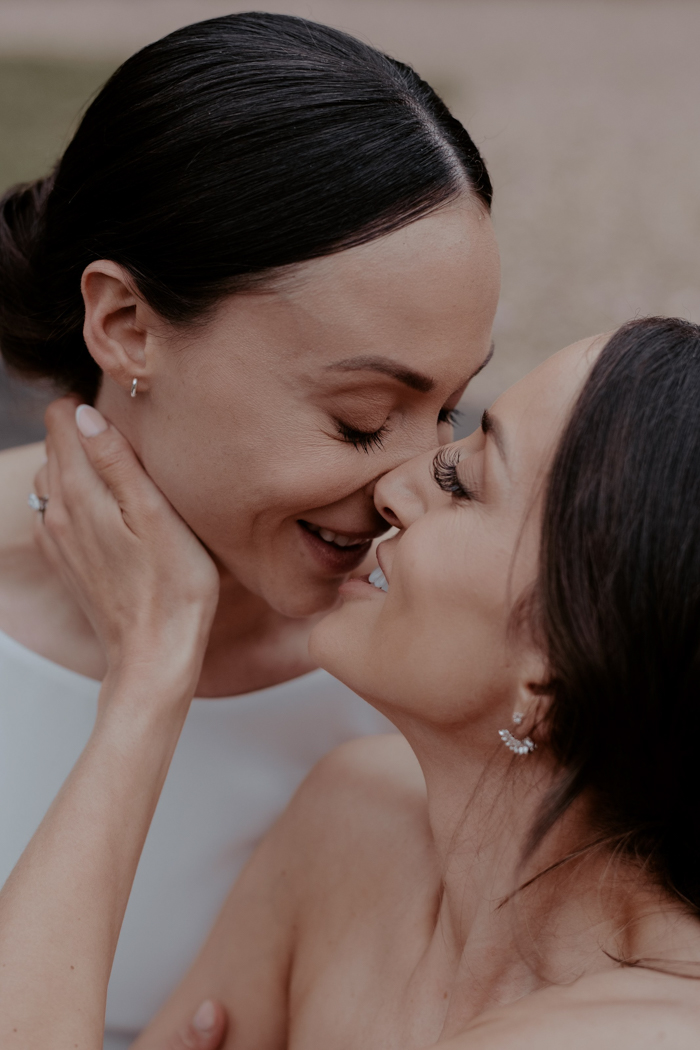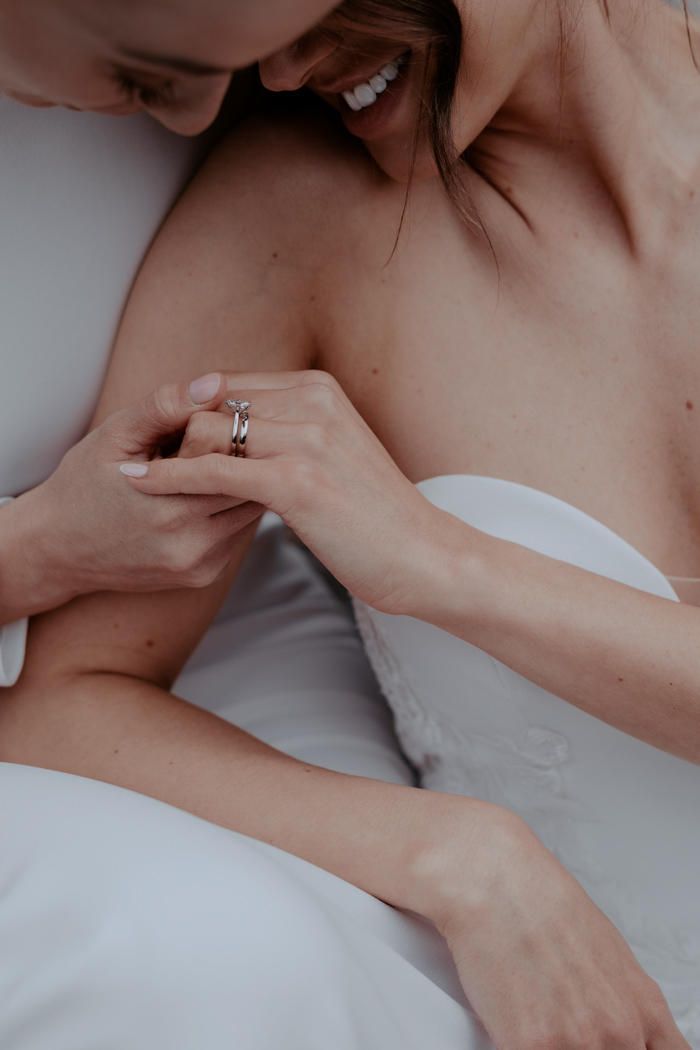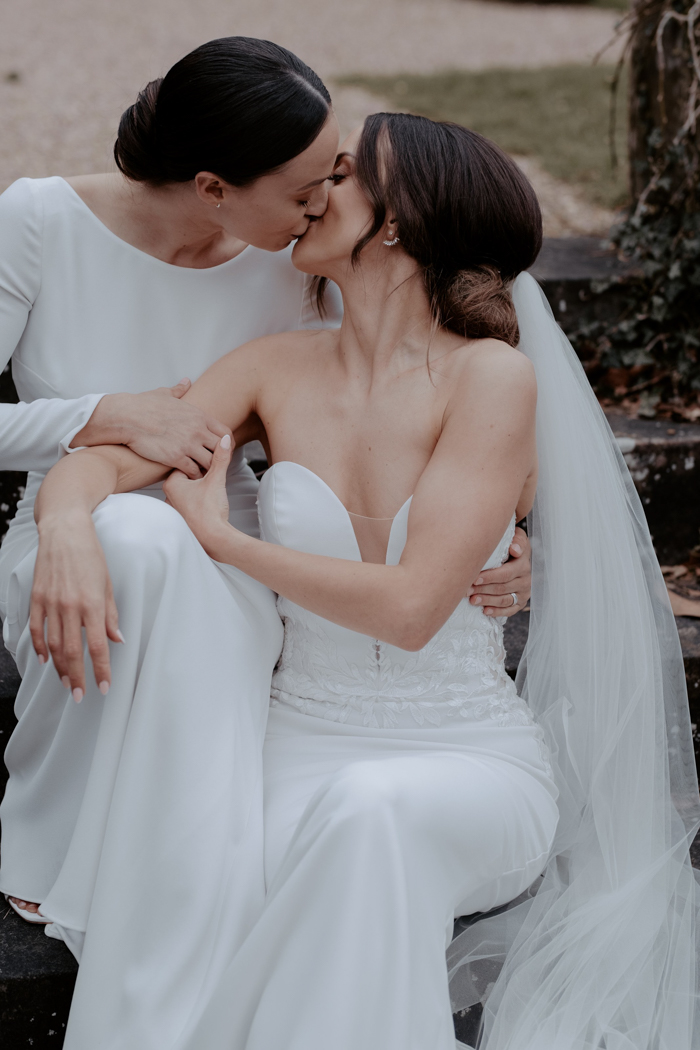 DIY Confetti Packs And Wine Bottle Seating Chart
We DIY'd a lot ourselves. Not only did it save money, but it meant we put our own touch on the day. We made the confetti packs ourselves, putting dried flowers into biodegradable packs and personalized stickers. For our seating plan, we collected empty wine bottles, stuck labels on the front, and put dried flowers in them to fit the theme.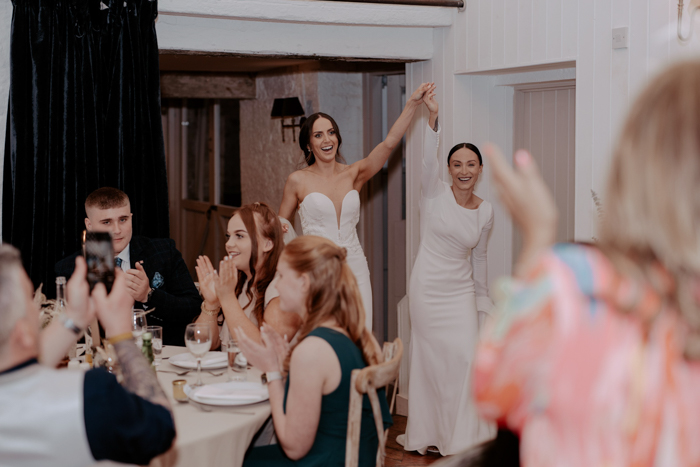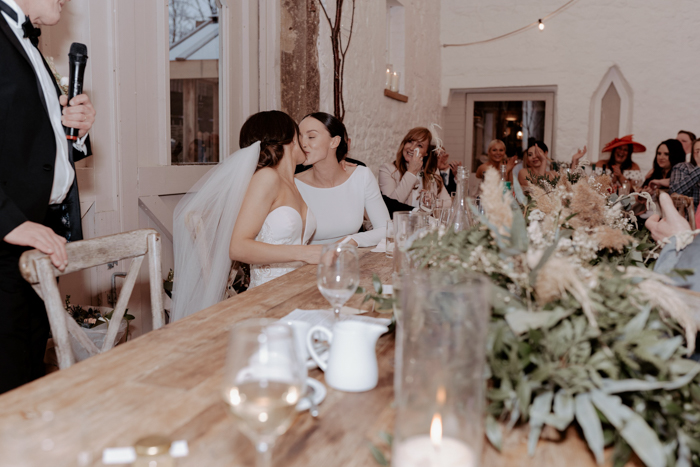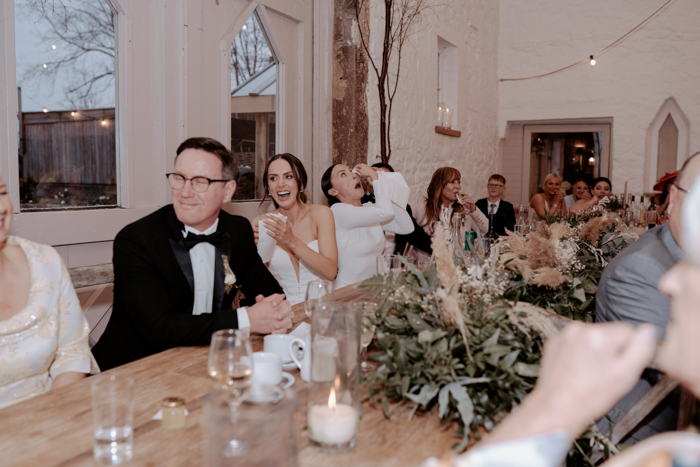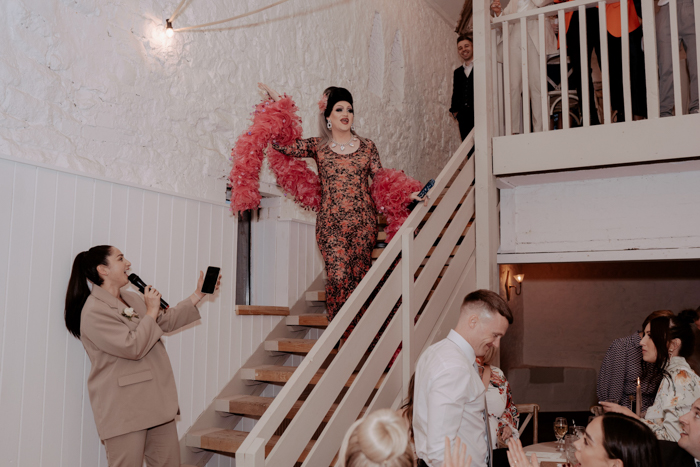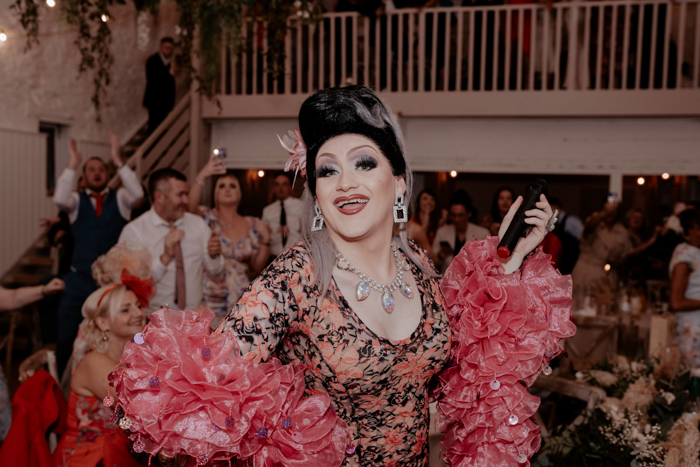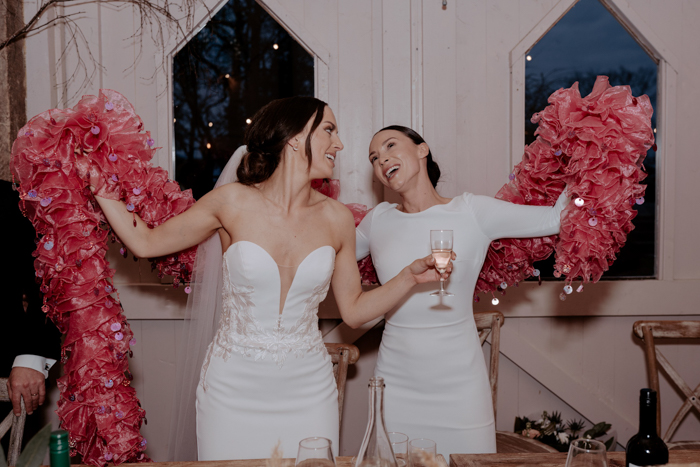 Their Photographer Was Their Cheerleader And Support System
We didn't realize how important it would be to make sure you pick the right photographer to capture the day. Emily was fantastic from the minute we started speaking to her. She made it very easy on the day with her creative and fun direction. Emily didn't miss one memorable moment. This was probably harder for her, given we are two brides! She also helped make the day run as smoothly as possible while always reassuring us that this was our day, so don't worry about timings.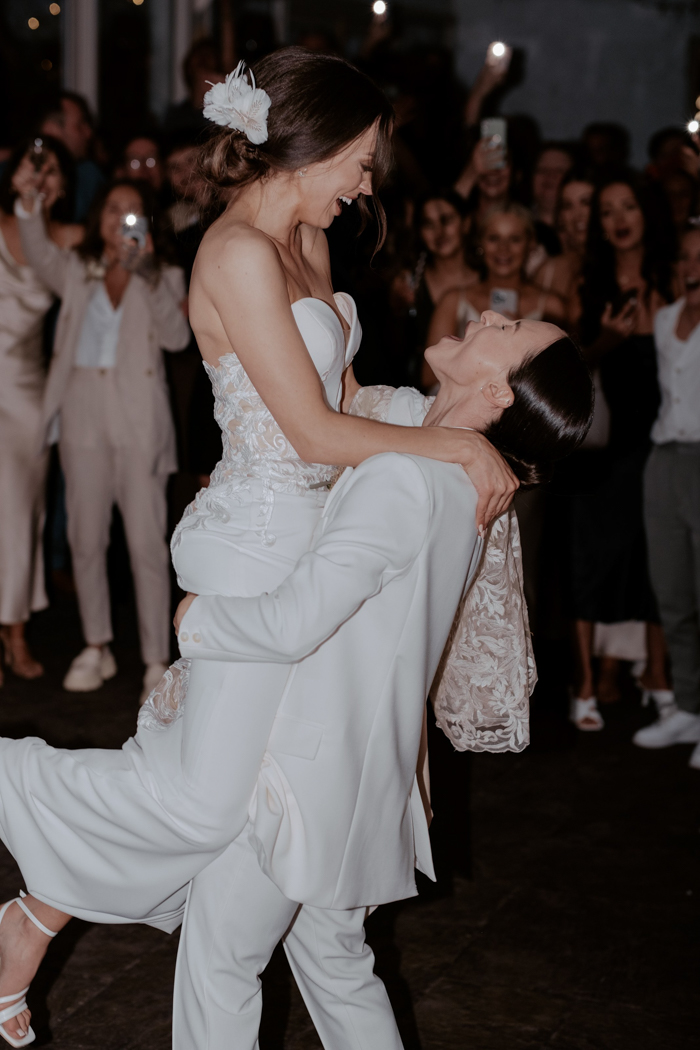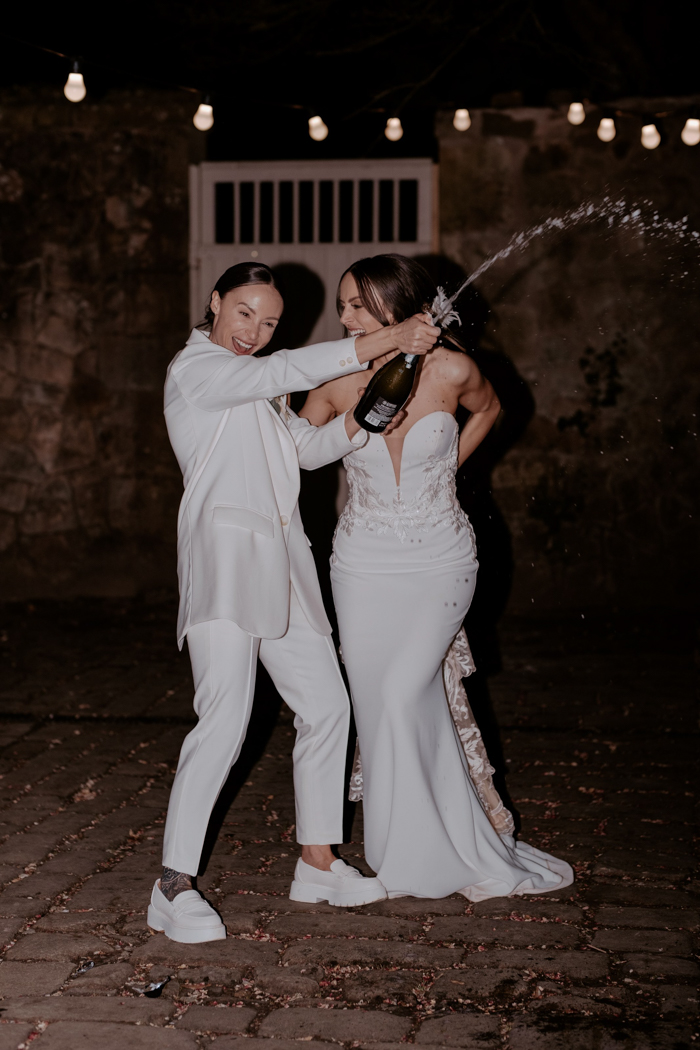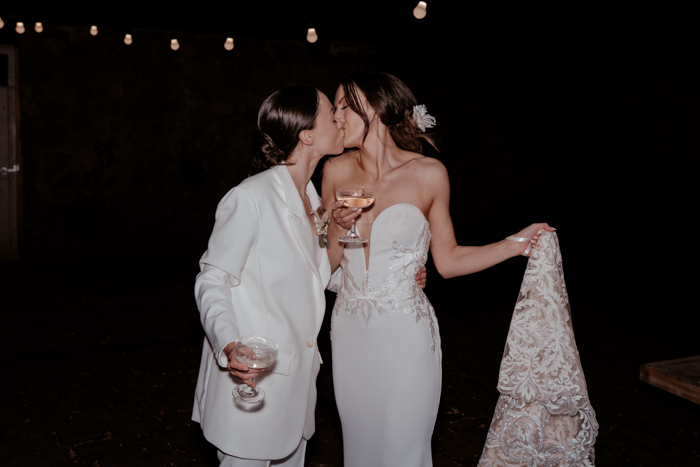 Congratulations to Robyn and Jodie on their rustic chic Wyresdale Park wedding. And big thanks to Emily Robinson Photography for capturing every detail and moment that made their celebration one for the books!
There are so many ways to make your wedding even more meaningful. If you're searching for inspiration, check out our guide to planning a unique wedding or our list of unique ideas. Don't be afraid to add creative and personal touches to your wedding. It is your and your partner's big day, after all.